Inside: Use these five ways to embrace simple slow living through the holiday season to enjoy time with your loved ones without the stress and excess.
We're heading toward the most wonderful time of the year.
Are the holidays something you feel energized and excited by or do they create stress and too many to-dos in your life?
With all of the perceived obligations, events, and excess of the holiday season it is easy for the tone to shift from merry and bright to chaotic and overwhelming.
The good news is that you don't have to keep doing the same things you've always done. Every year is a new opportunity to re-evaluate and make different choices based on your needs.
This year you can choose simple slow living through the holiday season so that you aren't left feeling regretful or exhausted.
Read on for five ways to embrace a slower pace this Christmas.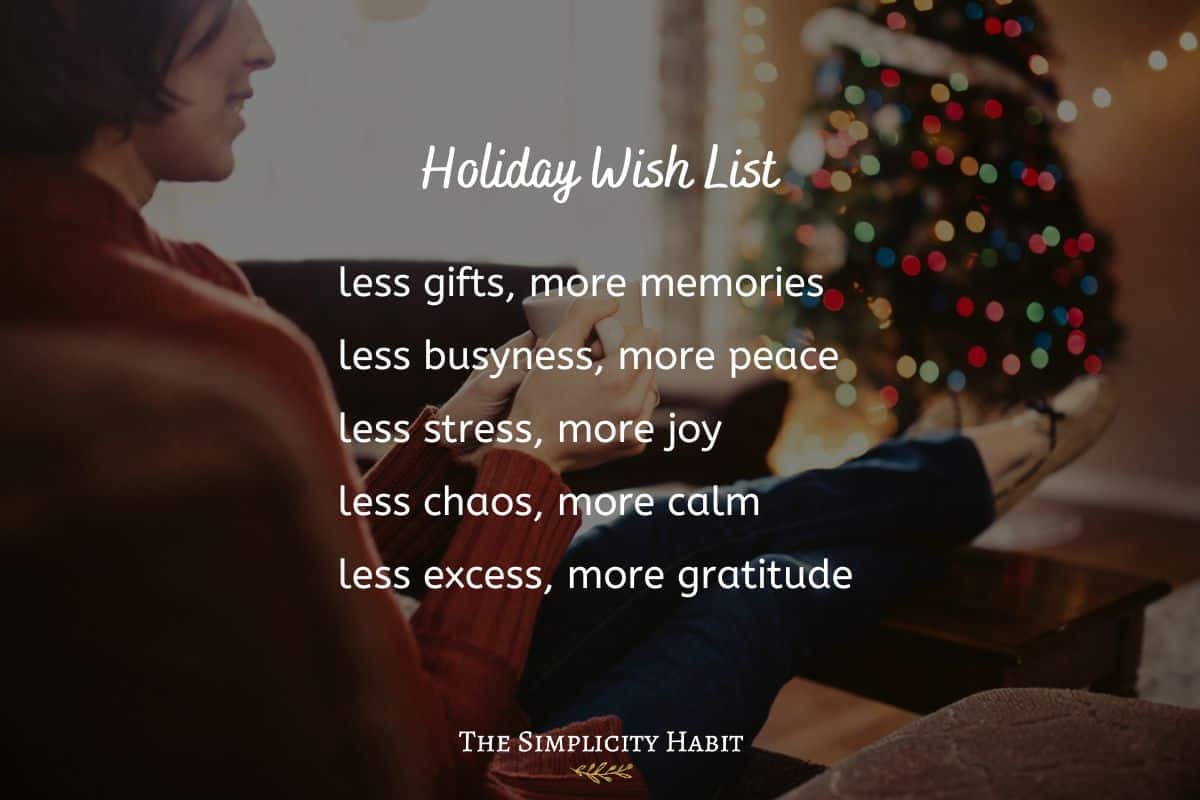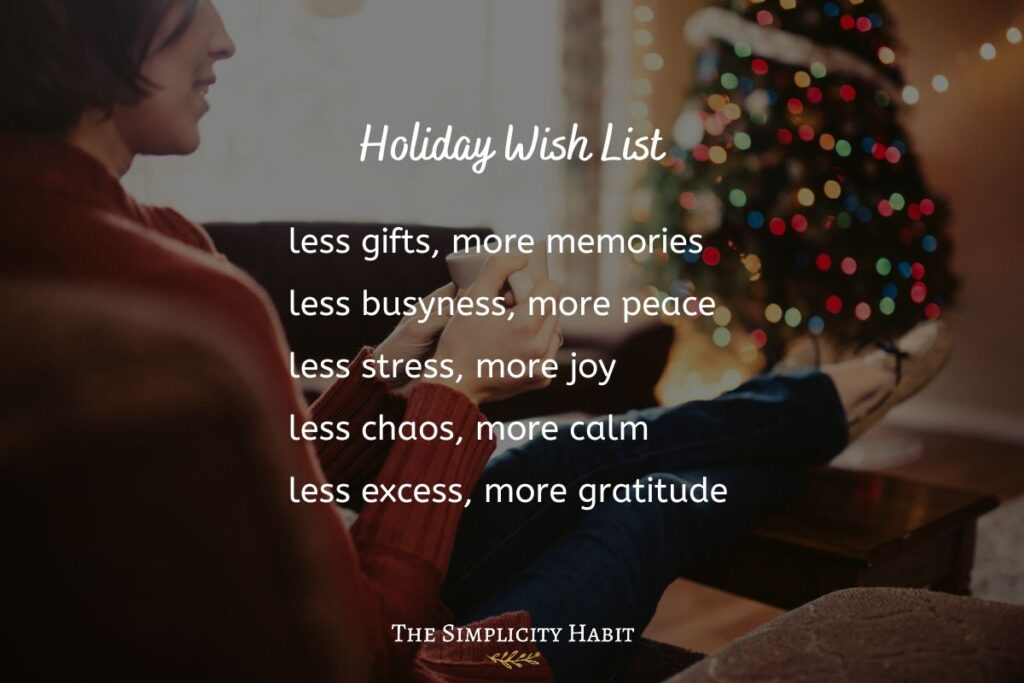 Why Embrace Simple Slow Living Through the Holiday Season?
Life can get pretty busy and hectic at times. It's not a great feeling to go through the days feeling like you're surviving instead of thriving. And I'd venture to guess no one wants to end the year feeling exhausted.
Overdoing things during the holidays has become the norm, but that doesn't mean you have to do that.
By focusing on what matters most and being more purposeful this holiday season you can experience a more relaxing holiday with your loved ones.
In order to accomplish that, you need to plan ahead. Decide in advance what your priorities are and how you want the season to go.
Determine your boundaries and consider the following ways to embrace slow living through the holiday season. Otherwise, it's too easy to get caught up in the chaos of Christmas.
Protect your time and get comfortable saying no. This year you can simplify the holidays for more joy and less stress.
Practicing slow living can feel counter-cultural in a world where people always seem to be busy. However, simplifying can help you to be more present so that you can fully enjoy the holiday season.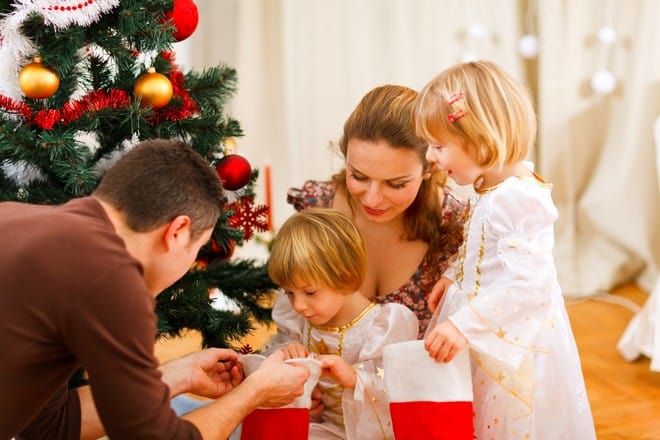 5 Ways to Embrace Simple Slow Living Through the Holiday Season
Ready to experience a more calm and joyful Christmas season? Try some of these ways to embrace slow living through the holiday season.
1. Reassess gift-giving
Do you love and use most of the Christmas gifts you get each year? Unfortunately, many people find themselves receiving gifts that they don't want or need.
Often people will hold onto them because they feel guilty giving away gifts that were given to them even if it's something they're not using.
The good news is there are better ways to give gifts. First is to consider whether or not you truly need or want to buy for everyone you have on your list. Having open conversations with friends or family members about changing gift-giving can be a welcome relief in some cases.
Years ago my husband and I talked with various family members and mutually decided not to exchange gifts. It saved us all time, money, and stress and none of us feel like we're missing out. Instead, we donate to causes we care about in their honor.
Other options for gift-giving include clutter-free gifts that focus on consumables or experiences.
As more people are struggling to make ends meet, useful gifts are another great option that focuses on helping to meet more practical needs in someone's life.
There are a lot of great options you can consider with gift-giving. The earlier that you have those conversations with loved ones, the better so that everyone can be on the same page.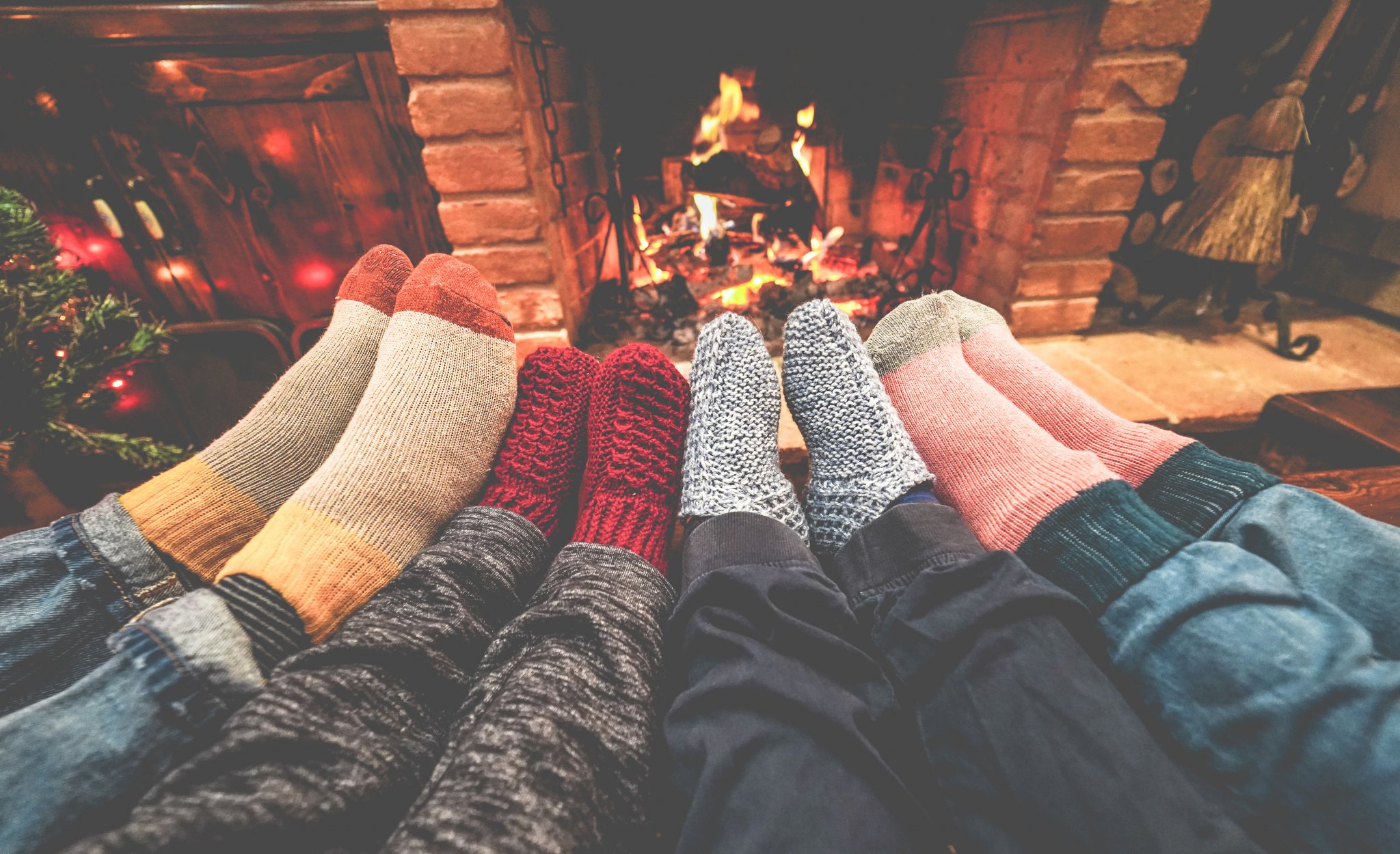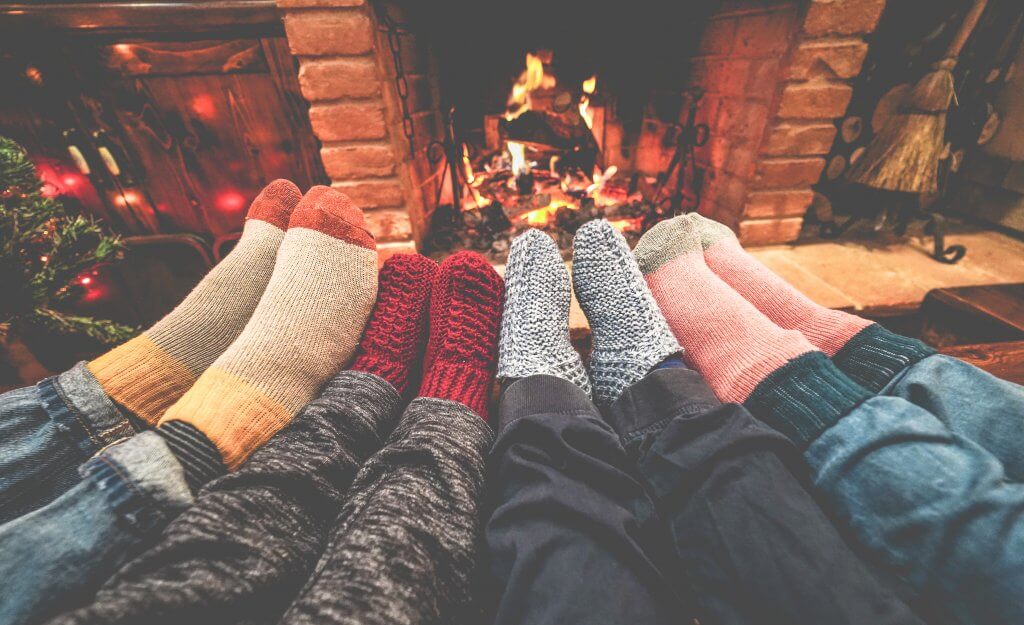 2. Do less
What does your December look like? Is it full of activities, obligations, and events? Do the holidays feel stressful to you?
What if you didn't do so many things this year? How could that impact your holiday season?
By opting to do less you allow yourself more space for rest as well as spontaneity. You create space where you can say yes to last-minute things that come up if you want to. Or you can say no and choose to have more time to rest and relax.
If you want to experience less stress and more calm this holiday season, embrace a slower pace.
Focus on the things you enjoy. Do you love decorating your home? Make time for that. If that's not a priority for you, keep it simple and focus on your favorite decor items.
Decide in advance how many events and get-togethers you want to commit to. Be prepared to say no once you've reached your limit.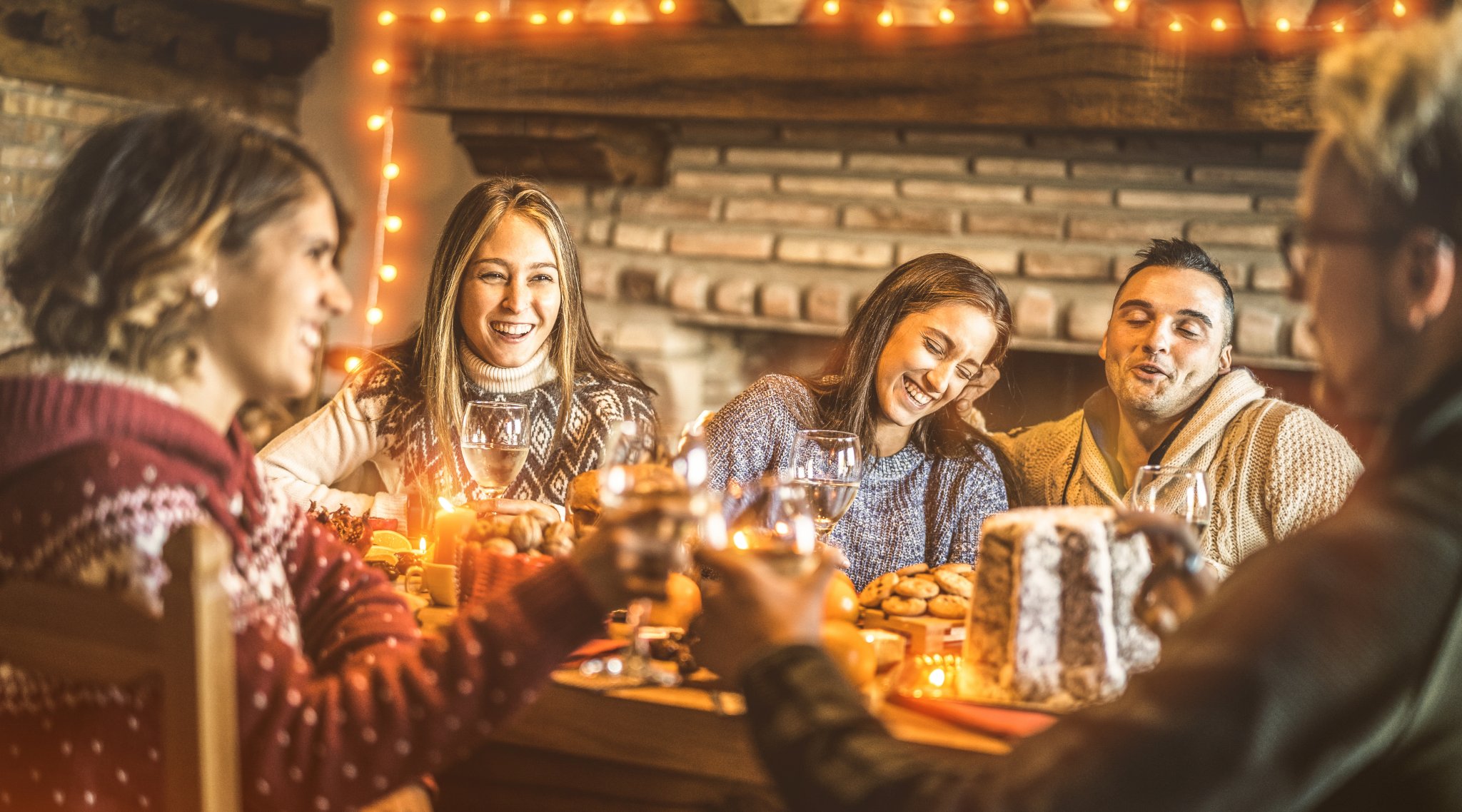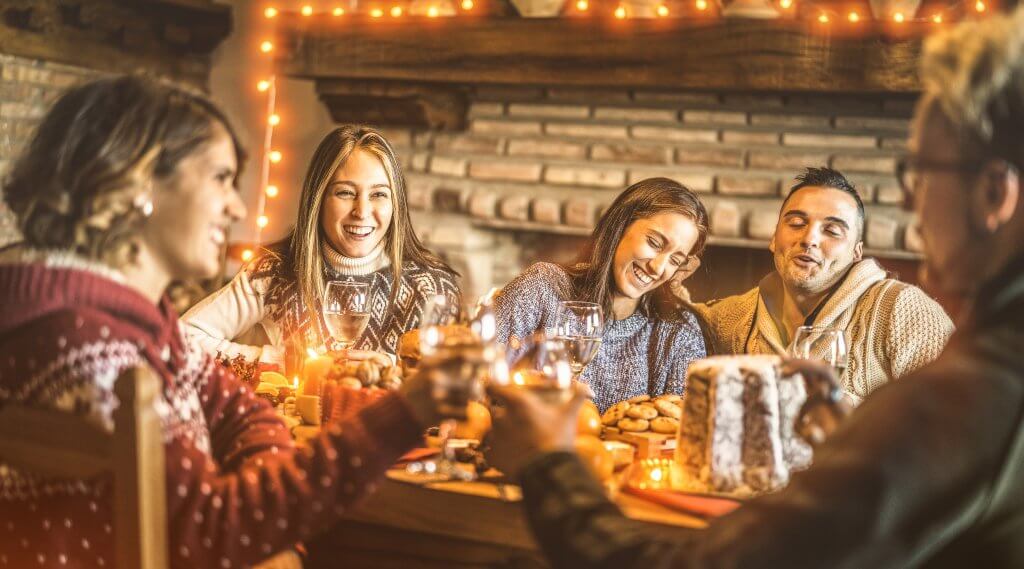 3. Savor the moments
When you do less and aren't running from one event or obligation to another, you allow for moments to linger and memories to be made.
Savor the time spent with loved ones. Eat your celebratory meals together slowly. When you don't overschedule yourself you allow more time for meaningful conversations.
If you're like me and love your Christmas traditions, re-evaluate the ones that you want to do this year. Opt to continue those that are well-loved by your family and let go of the ones that aren't a good fit anymore.
Just because you've done something repeatedly in the past doesn't mean it has to be your forever tradition. You can choose to change things to slow your pace and create more peace.
By prioritizing memories over material things this Christmas you can focus on the things that truly matter most.
Instead of ending the season feeling burned out, practice some simple self-care during the holidays. Then you can start the year feeling motivated and refreshed because you didn't overdo it in December.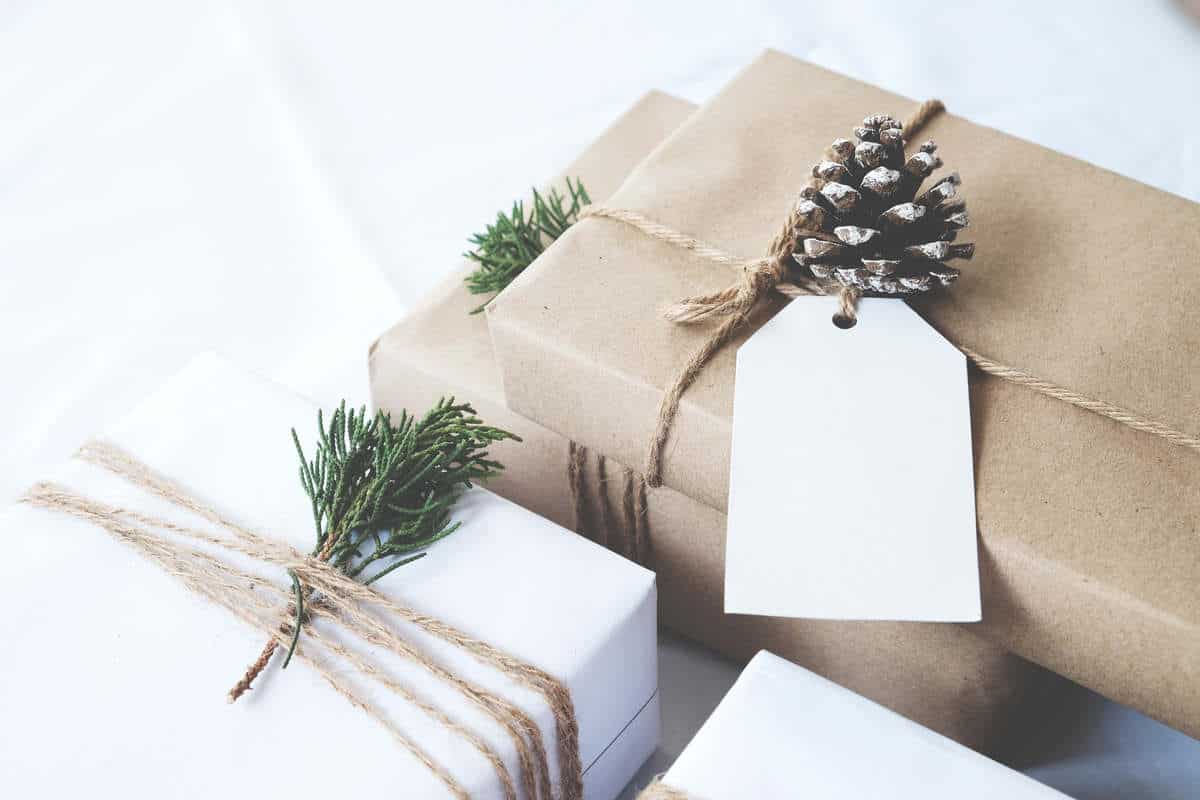 4. Spend less
Another great way to embrace simple slow living this holiday season is by avoiding holiday debt this year.
The statistics on wasteful holiday spending are alarming. It is common for people to overextend themselves during the holidays only to find themselves in deeper debt in the new year.
From gifts to decor to activities and travel, the holidays can be quite expensive. If you're already struggling with your finances this season can add additional pressure to the situation.
Create a budget and stick to it. Decline things you can't afford so that you don't spend the following few months paying off your December debt.
Have open conversations with friends and family members about what can and can't do this year. Relationships and expectations can be one of the biggest stressors during the holiday season.
The new year will be here before we know it. Make good financial decisions now that you'll thank yourself for later.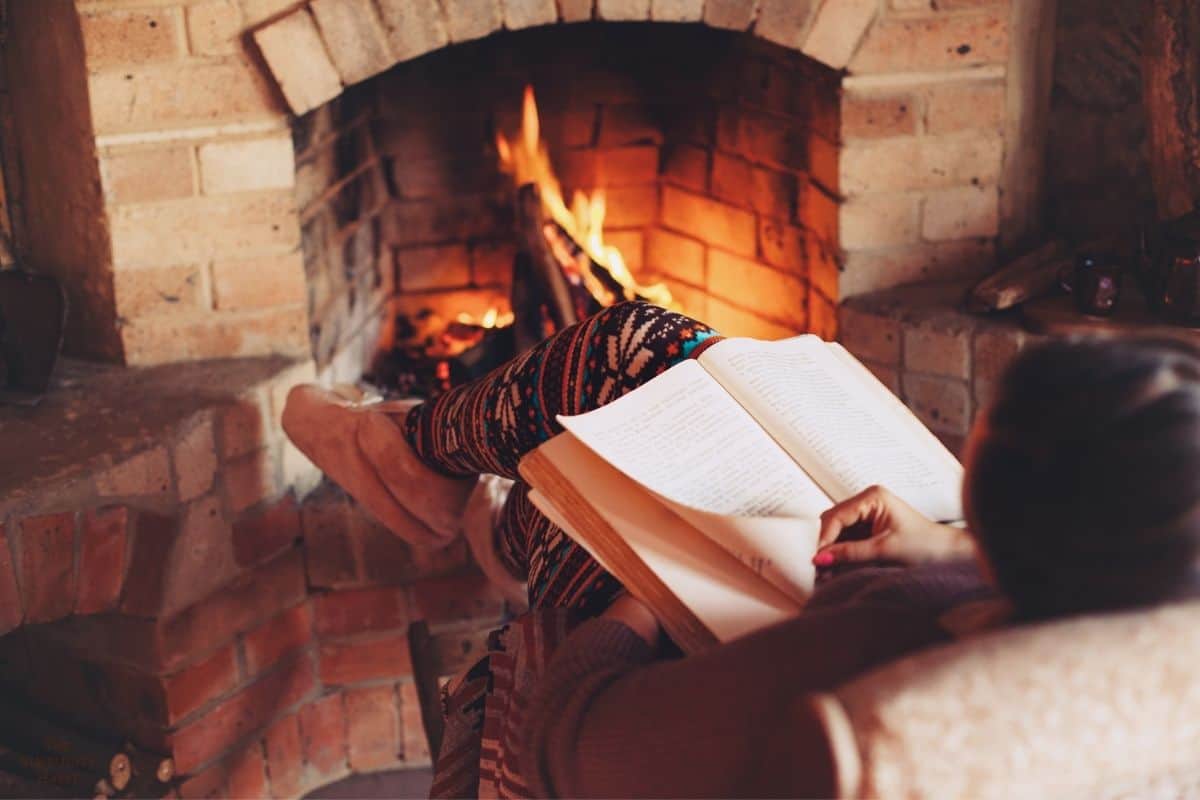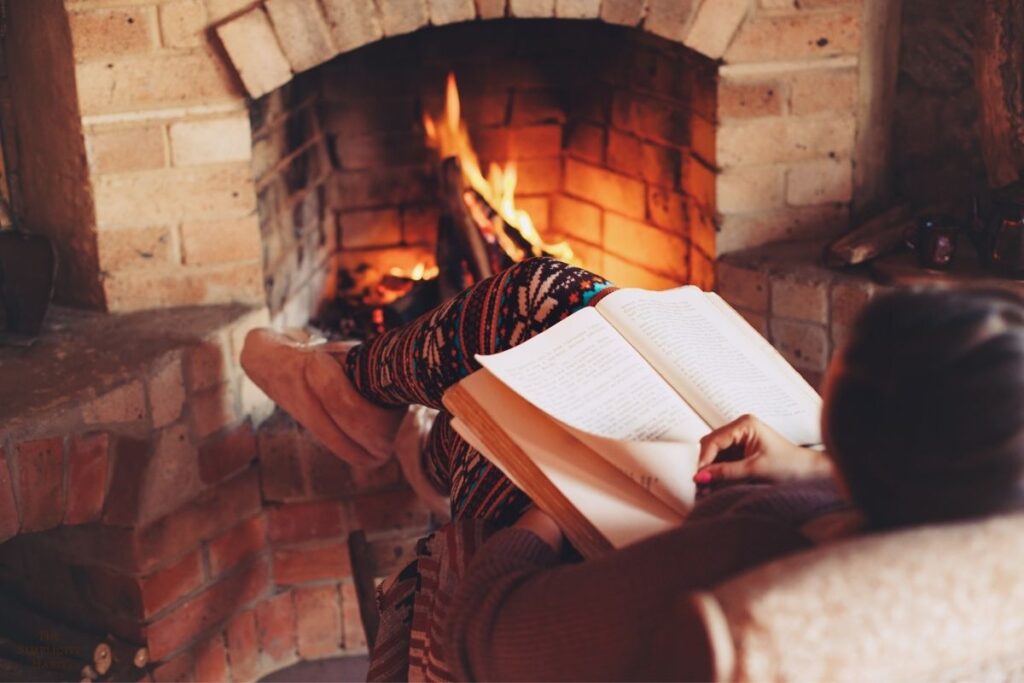 5. Focus on gratitude
Slow living emphasizes taking pauses and reflecting. Consider how you could continue practicing your thanksgivings throughout the holiday season.
Instead of spending a lot of time coming up with a wish list of things you want (but often don't really need), focus on what you already have instead.
Take time to notice the simple joys in life. They are abundant during the holiday season.
Consider how you can serve and bless other people who may be feeling down or lonely during the holiday season. Maybe that means participating in a giving tree or having a meal with someone who experienced a loss this year.
The holidays are a difficult time for many, so your greatest gift may be your time and attention. Kind and encouraging words can go a long way in bringing more merry to the holiday season.
In giving to others you'll often find that not only did you help positively impact someone else's day, but it brings you joy in the process too. Tis' the season for giving, loving, and being grateful.
How do you plan to practice slow living through the holiday season? Let us know in the comments section.
Sign up on the form below to get weekly simplifying tips and inspiration sent straight to your inbox! You'll also get the free Simplifying the Holidays Planner to help you focus on what's most important this holiday season.