Inside: The holidays can be a stressful time, but when you learn how to practice self-care during the holiday season it can also be restful.
As much as we like to think of the holidays as a time of joy, the season can also bring stress and anxiety.
While there is plenty to enjoy, the holidays can come with an array of exhausting activities – be it cooking, connecting with relatives, preparing dinner, gift shopping, and much more.
Amid all the hustle, it's easy to put your own needs in the backseat and forget that you also deserve to feel a little joy (and downtime!) during the season.
If you're currently feeling overwhelmed (emotionally, physically, or mentally) by the stresses this time of the year brings on, here are 8 ways to practice self-care during the holiday season.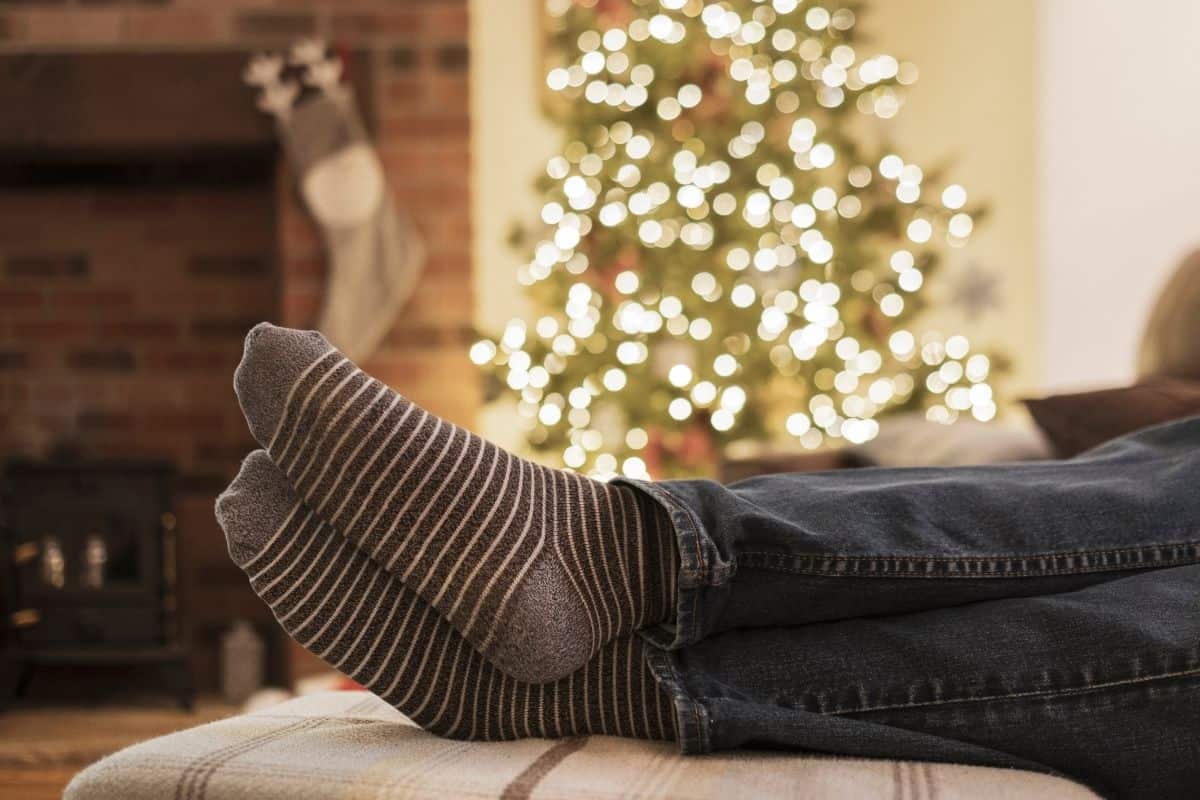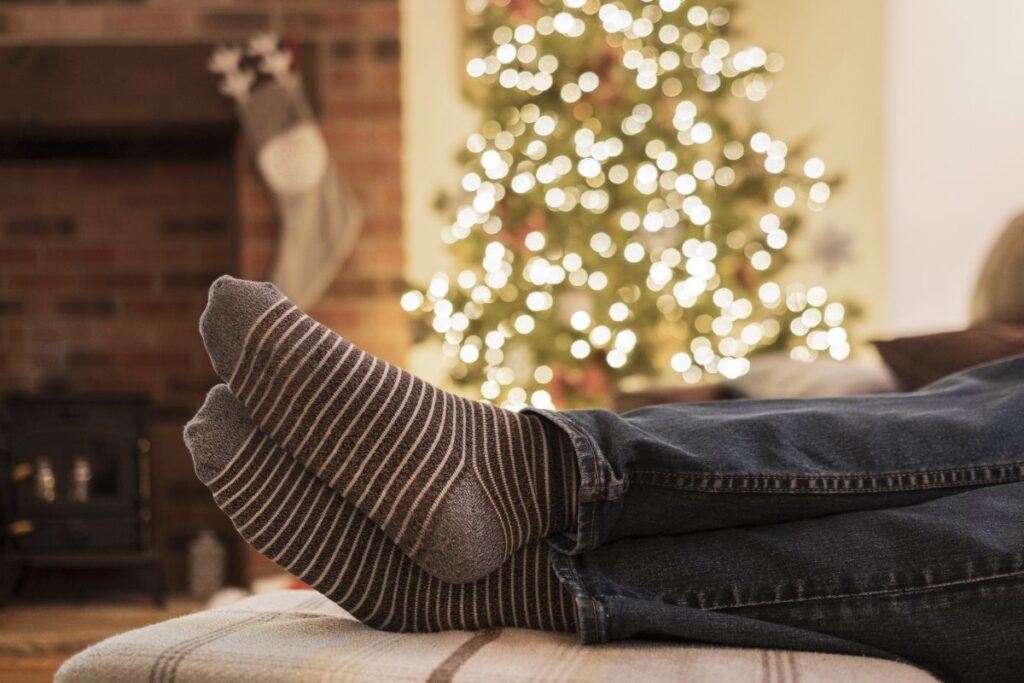 How to Practice Self-Care During the Holiday Season
The holidays shouldn't just be a time of activity. There also needs to be time for rest. Use these eight tips to practice self-care during the holiday season so that you don't feel exhausted afterward.
1. Remind yourself that rest isn't a waste of time
For some, the holiday season is the busiest of the year. With so many extra tasks and things to take care of, it's so easy to get caught up in the whirlwind of the season.
Jobs are also often busier during the final quarter of the year, which can add to holiday stresses.
Allow yourself to have some downtime on the regular to simply relax, do things you enjoy, take a nap, and recharge.
Remember: Resting and relaxing isn't a waste of time. In fact, scheduling time to recharge your energy is essential for your mental and physical wellbeing which is why self-care should be part of your to-do list.
Plus, after allowing yourself to slow down, you'll be able to bounce back afterward and be more productive. Win-win!
2. Adjust expectations
We live in the age of comparison. Seeing picture-perfect Instagram posts can make you believe that your holiday experience needs to look a certain way.
As a result, we sometimes get fixated on trying to make everything look perfect rather than focusing on making moments and memories where we can find true joy. 
By putting too much effort into making things SEEM perfect, we may find ourselves spending way too much time and energy on actions that may not really matter. Comparison has a way of stealing your joy if you let it.
Choose this year to focus on what matters most. Adjust your expectations for this holiday season. Take the pressure off and decide that you're going to do what works best for you and your family.
Sometimes the expectations we have are the ones we've put on ourselves for how we think things need to go. Other times, the expectations are placed by family members or others who are close to you.
In either case, be open with how you want to do things differently this year and make self-care a priority during this season.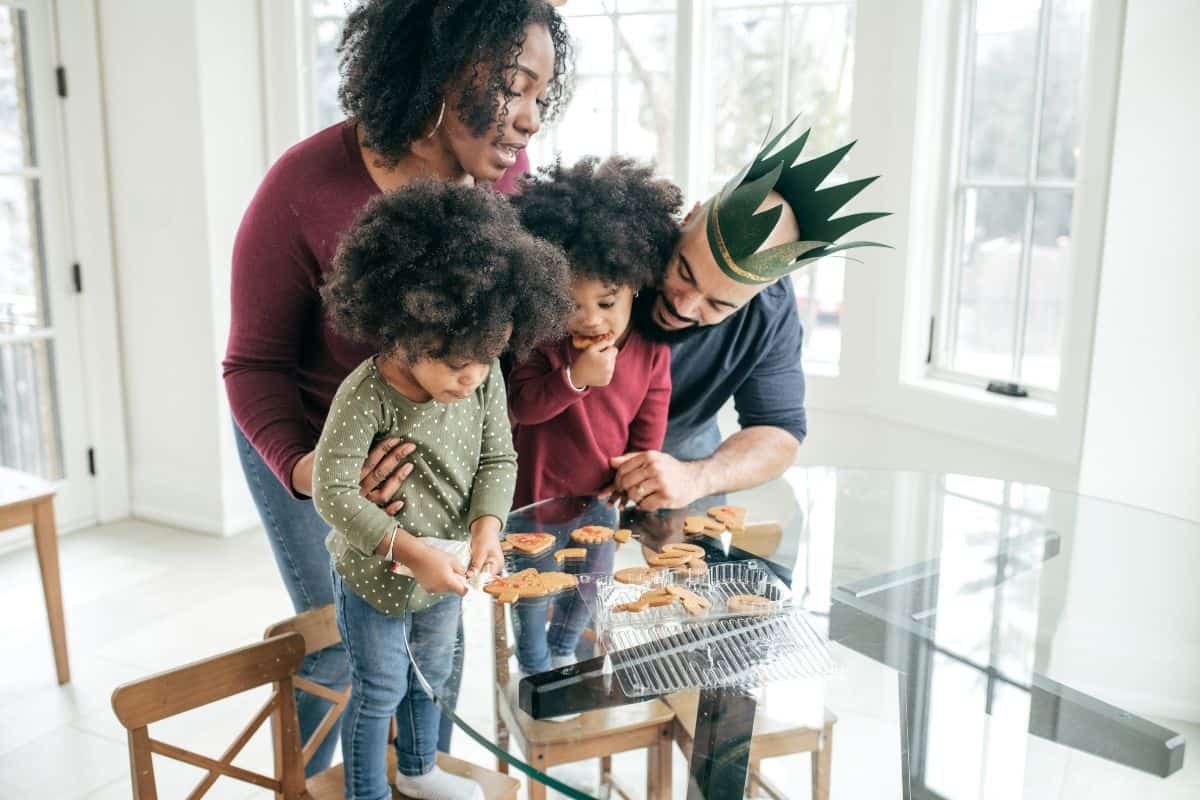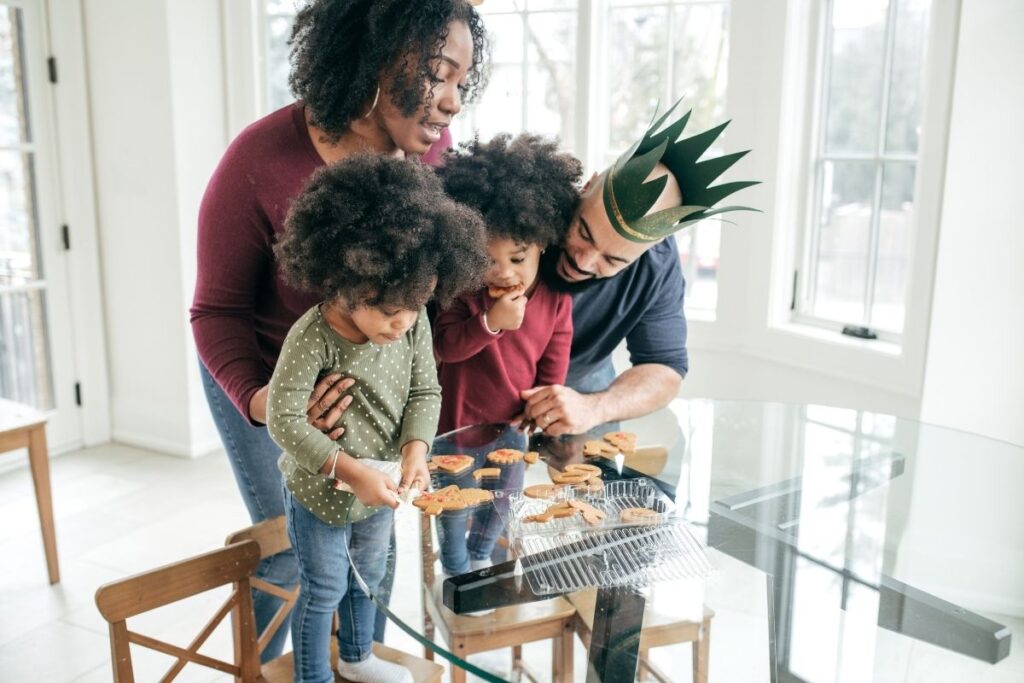 3. Prioritize and set boundaries
It's important to prioritize tasks, responsibilities, and items in your to-do list (tip: make sure resting is right there at the top of your priorities list!).
In order to do so, ask yourself the following question: What is the most important thing for you this holiday season? What are the things that will make you feel good? What gives you the most meaning?
This will help you focus your energy and time on the things that truly matter to you and, in the process, take a load off your never-ending to-do list.
Set boundaries that align with your priorities. Part of the reason the holidays can be so stressful is because you haven't set clear priorities and boundaries. Without them, people end up doing too much and spending too much, leaveing you feeling depleated.
4. Say no to things you don't feel up for
Knowing how to say no to events you don't feel up to is extremely important . The holiday season can get very overwhelming, and the last thing you want to do is overcommit and fill your calendar with events that don't match up with your priorities.
If you're not feeling up for it, it's completely fine to say no to gatherings that feel more like commitments rather than fun. Knowing how to say no to things that drain your energy is key any time of the year, but it becomes even more important right before Christmas when you might already feel more overwhelmed and stressed than usual.
As an important side note, make sure you do say yes to the events that you know will make you feel good. Socializing, getting out of routine, and leaving the house every once in a while are extremely important during the winter months, so keep that in mind when deciding what gatherings to say yes to and which ones to skip.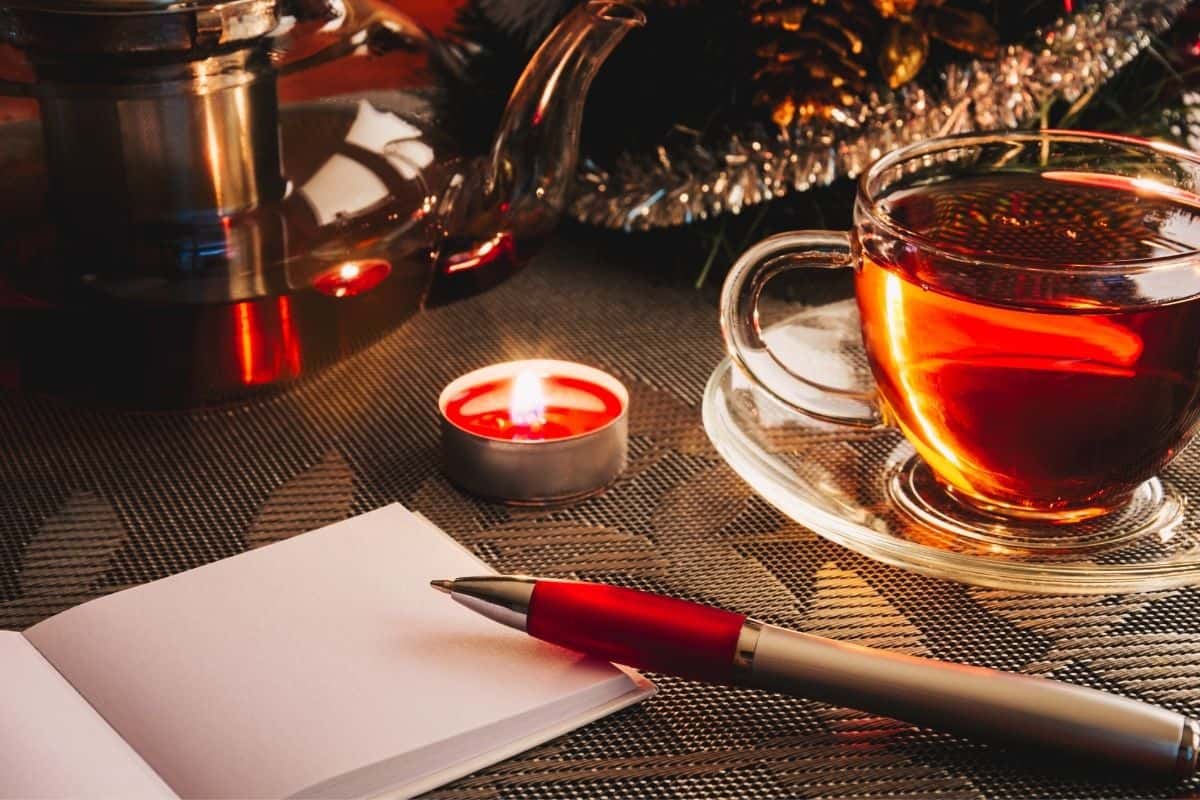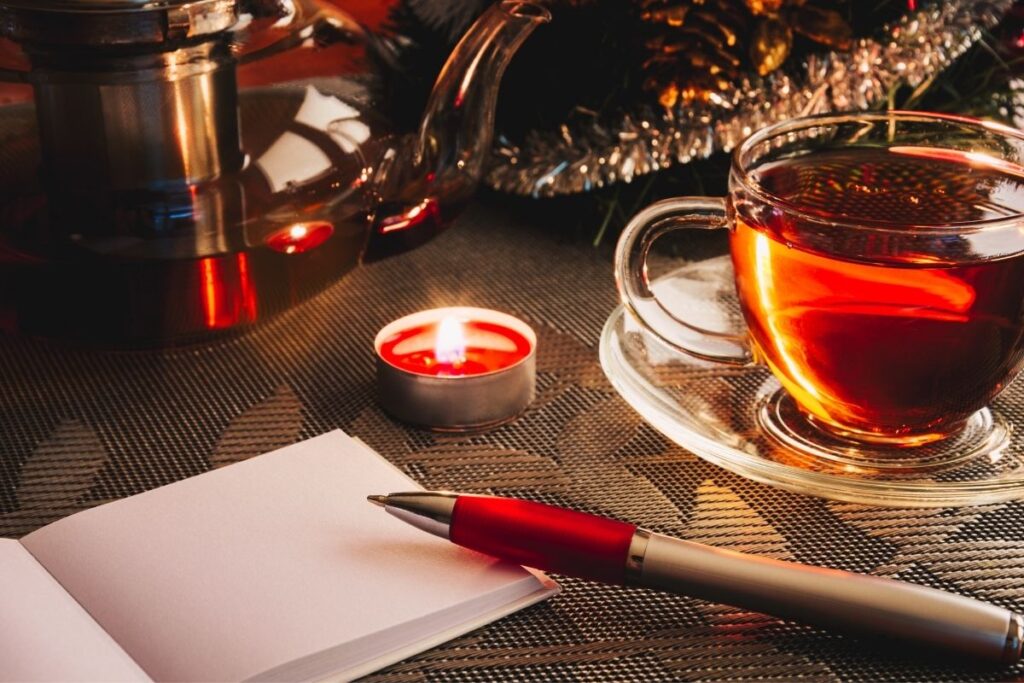 5. Take care of your body
Yes, it's totally okay to indulge in your favorite holiday goodies and treats (after all, part of the magic of Christmas has to be experienced through our tastebuds!). With that said, make sure you eat well the rest of the time.
Make an effort to keep your diet balanced during the day so you can feel healthy and energized throughout the season (and eat those Christmas cookies guilt-free!).
Moreover, get exercise regularly. While morning runs may not be a ton of fun during the colder months, there are plenty of options out there to help you get your heart rate up.
Try free workouts on Youtube that you can do from the comfort of your home, or if you're feeling social, you could even try joining a salsa class or spinning club to get your muscles moving.
A big part of practicing self-care, especially in winter, is taking care of your body. Drink water and get good rest. Your body will thank you for it.
6. Journal
Writing down your thoughts, especially those that are weighing you down, is one of the most therapeutic activities you can do. For one, it helps you process your feelings in a calmer way, which may help you may find ways to approach them more effectively.
Moreover, try jotting down your stress levels several times throughout the day. Observe your notes later and you may see there is a pattern somewhere.
Is stress caused when you're around certain people or doing a specific activity? Knowing where the stress is coming from can be key to tackling it as effectively as possible. 
Another helpful tip is to create a list of relaxing activities you can do whenever stress or anxiety kick in: they can be as simple as going for a walk, reading a chapter of a book, or knitting. It's whatever helps you to feel more calm.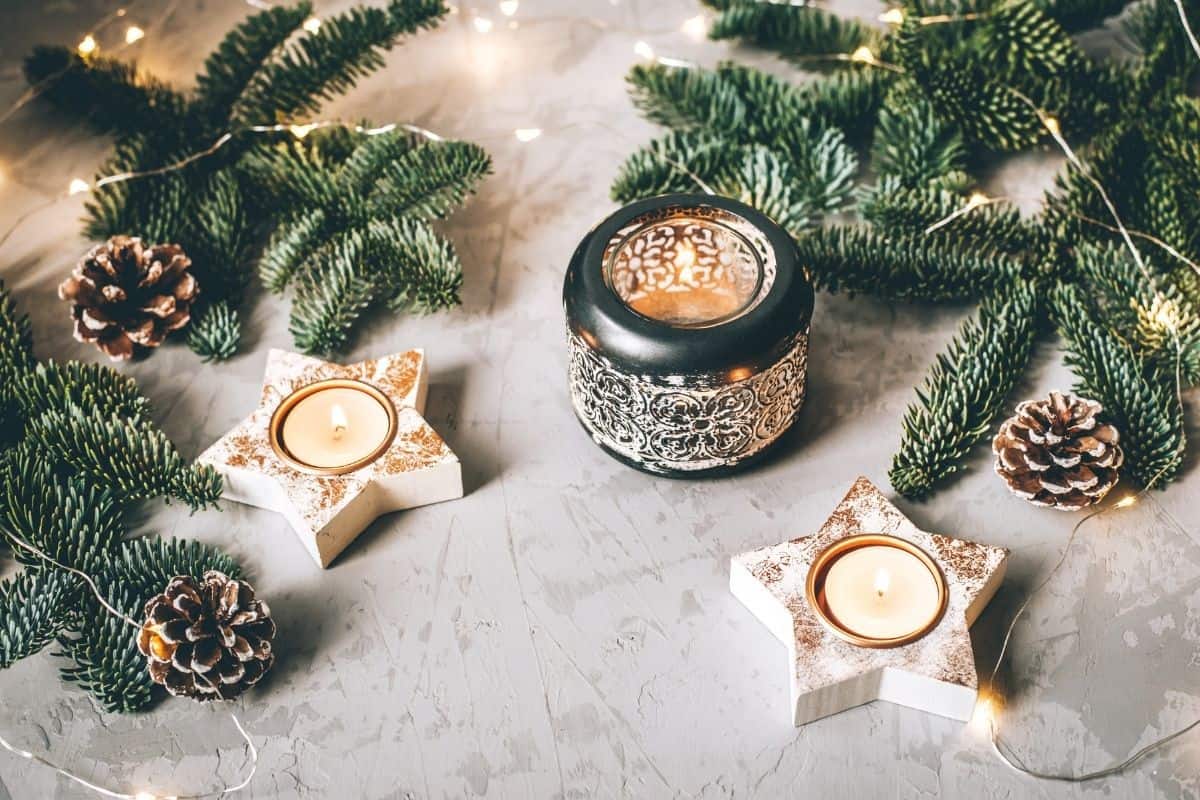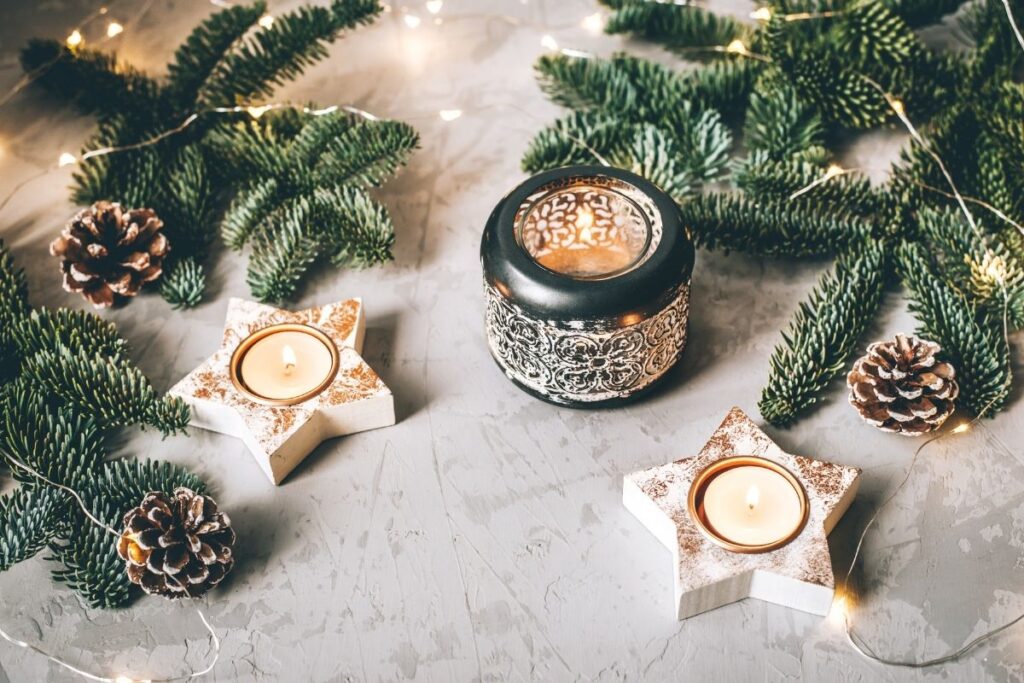 7. Just five minutes
Whenever you start feeling overwhelmed, give yourself five minutes away from the task or situation at hand to do something that relaxes you (think sitting outside for a moment, going for a quick walk, stretching, or playing a quick game).
Taking short breaks will free up your mind from the frazzled, burnt-out feeling and make you feel ready to take on whatever it is you're facing once you're back at it!
If you're like me and active tasks like organizing, cleaning, and decluttering help you to feel more calm, then check out this list of tasks you can do in 5 minutes.
8. Try making sense of any negative emotions that come your way
If you're experiencing negative emotions during the holiday season, try to understand where they may be coming from.
For some, it might be related to unrealistic expectations of what they'd like the holidays to be like (if so, go back to tip #2). For others, it might be related to having to deal with tiring people or situations (in that case, go back to tip #4).
Understanding where the negative feelings are coming from is key to making better sense of them, and as a result, coming up with calm, well-thought-out solutions to tackle them.
How do you practice self-care during the holiday season? Let us know in the comments section.
I'd love to know how you're planning to look after yourself a little more this year! You absolutely deserve some time for yourself, so make sure you give yourself permission to prioritize your mental and physical well-being this season.
Sign up on the form below to get weekly tips on simplifying and living intentionally sent straight to your inbox. You'll also get the free Simplify the Holidays Planner to help you stay more organized this holiday season.