Inside: It's easy to overdo it during the holiday season. Read on for statistics on wasteful holiday spending and learn how you can avoid being part of them.
It's the most wonderful time of the year. You can hear that song playing in your head now, can't you?
While the holidays are indeed a beautiful time, there are also some downsides that come along with them.
This season, unfortunately, can also include stress, debt, and an overall feeling of too much. Too many commitments and obligations, too much shopping, and too much waste in the process.
It's easy to get caught up in the holiday spirit (or some version of it) and end up overdoing things.
In this post, we will look at statistics on wasteful holiday spending. These numbers shed new light on how easy it is to get carried away with the consumer part of the Christmas season.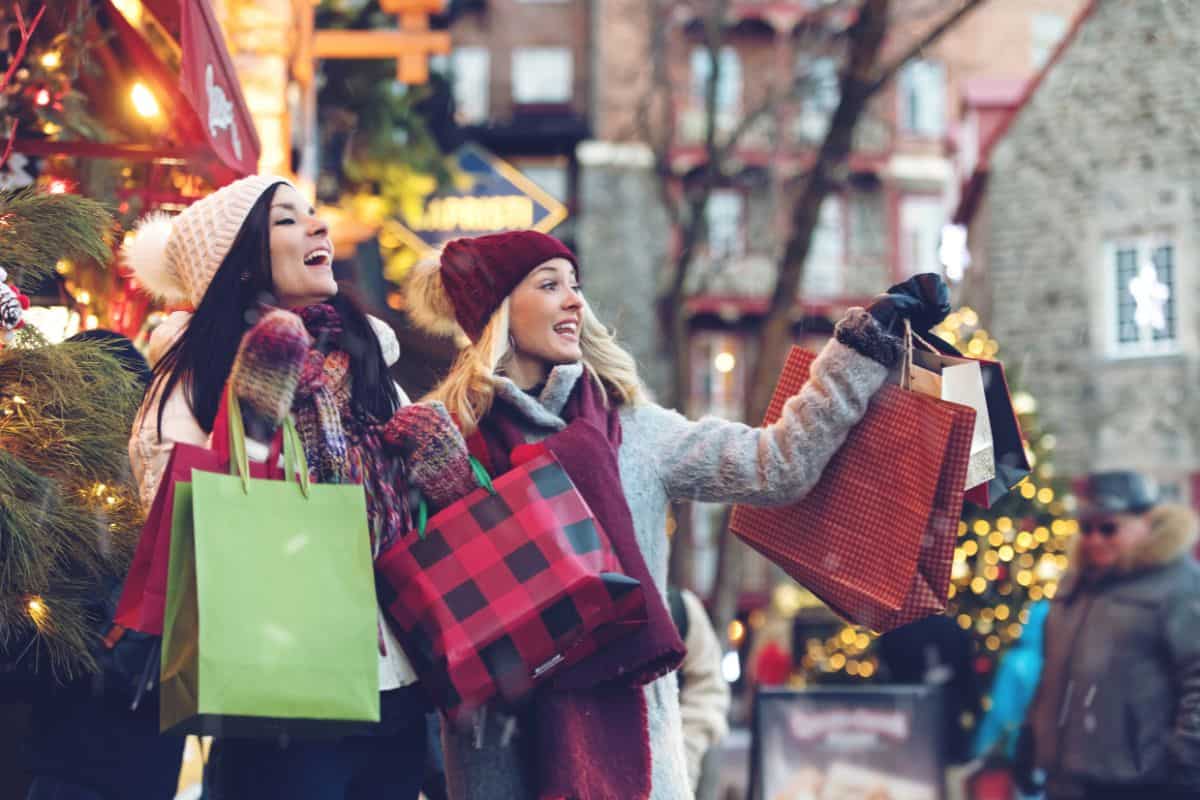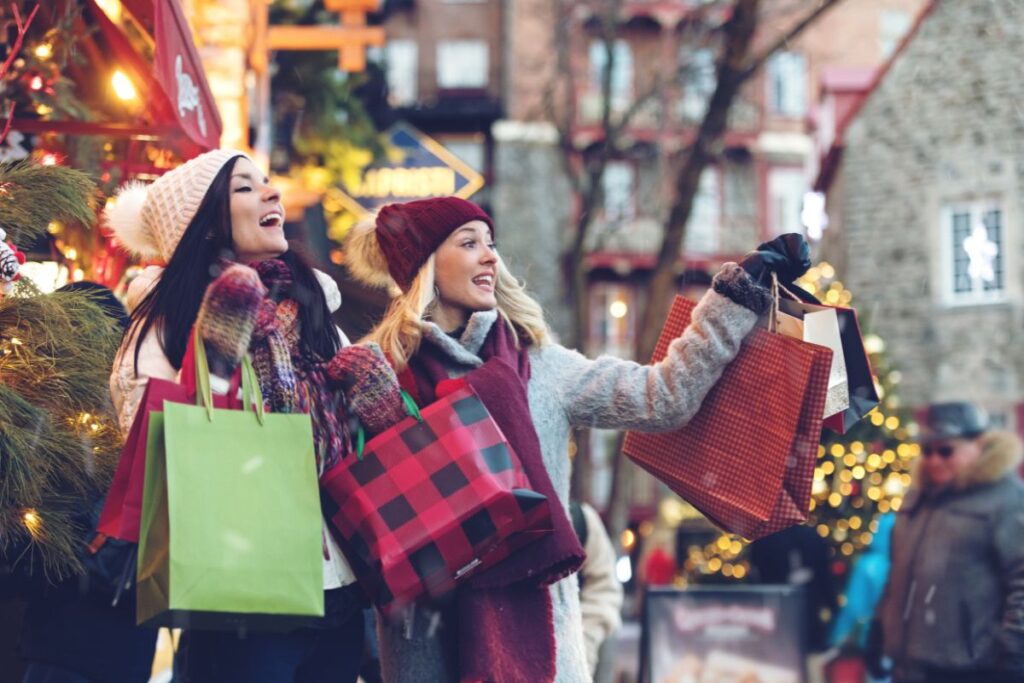 Statistics on Wasteful Holiday Spending
Statistics on clutter show us that we have a problem with stuff. The following data on the spending that occurs during the holiday season demonstrates how this time of the year not only brings joy but can also contribute to excess and unnecessary waste.
Read on for statistics on wasteful holiday spending that may surprise you.
1. Holiday spending
Although most people are already aware that a lot of money is spent during the holiday season, if there was any doubt at all, these numbers show the massive amounts of money spent in the last couple of months of the year.
Black Friday spending
Cyber Monday spending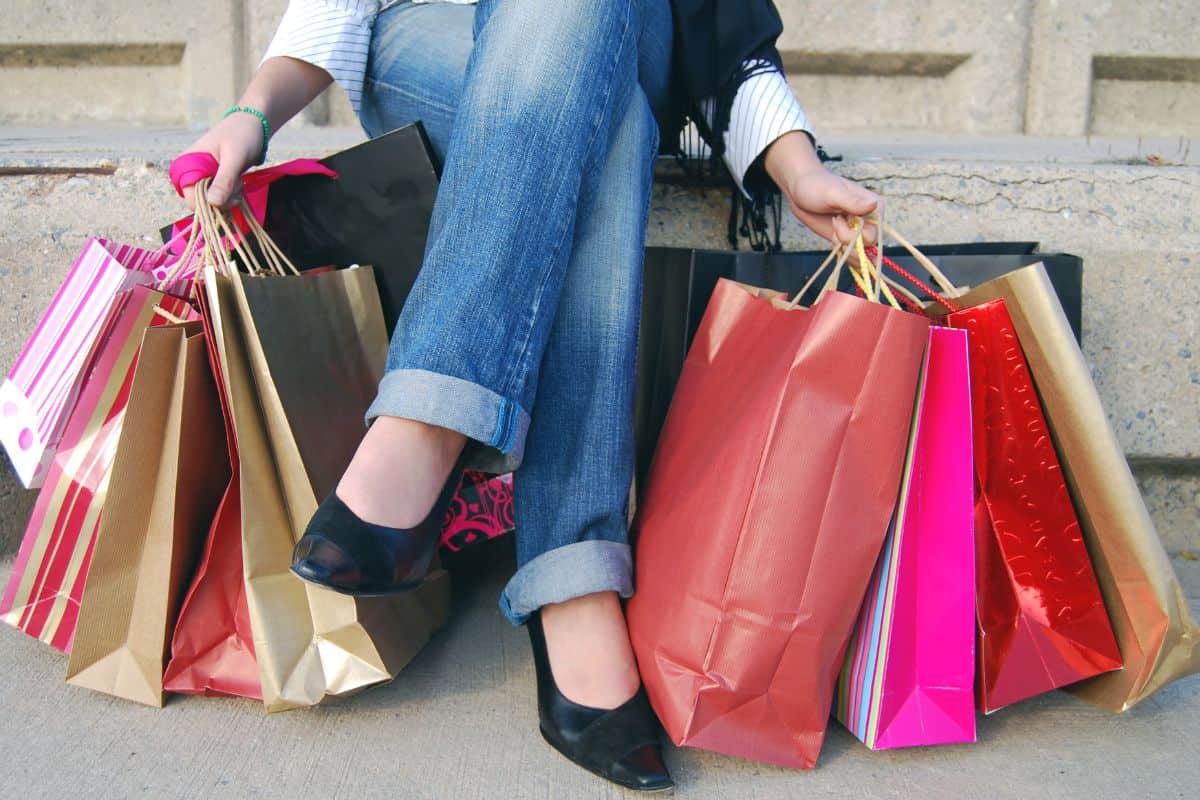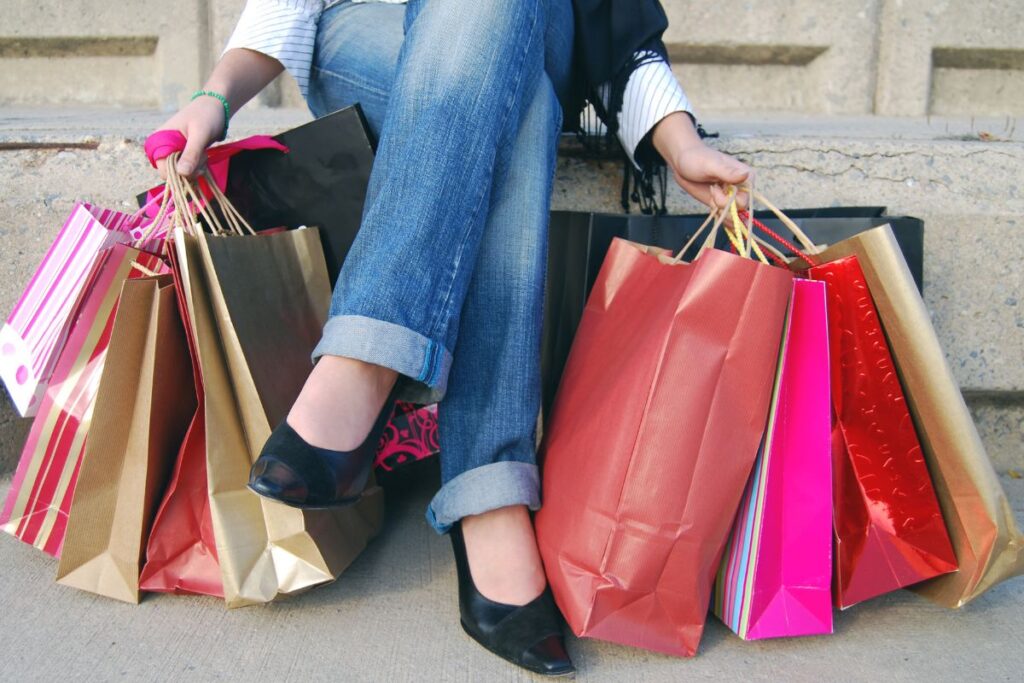 2. Holiday debt
A problematic part of holiday spending is that some are spending money they don't have and are going into debt to purchase gifts.
Spending on gifts
Shopping is not only taking your money but also your time. Sadly those commodities are going to waste when recipients get things they don't actually need or perhaps even want.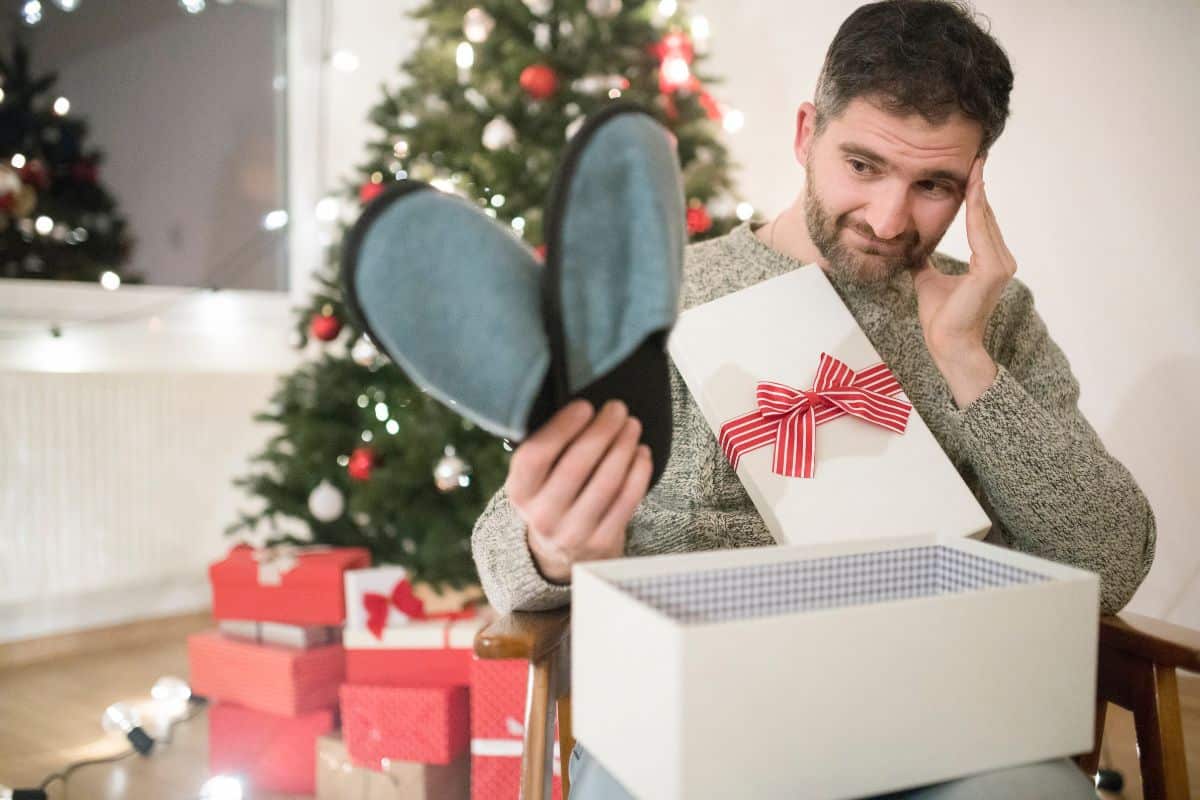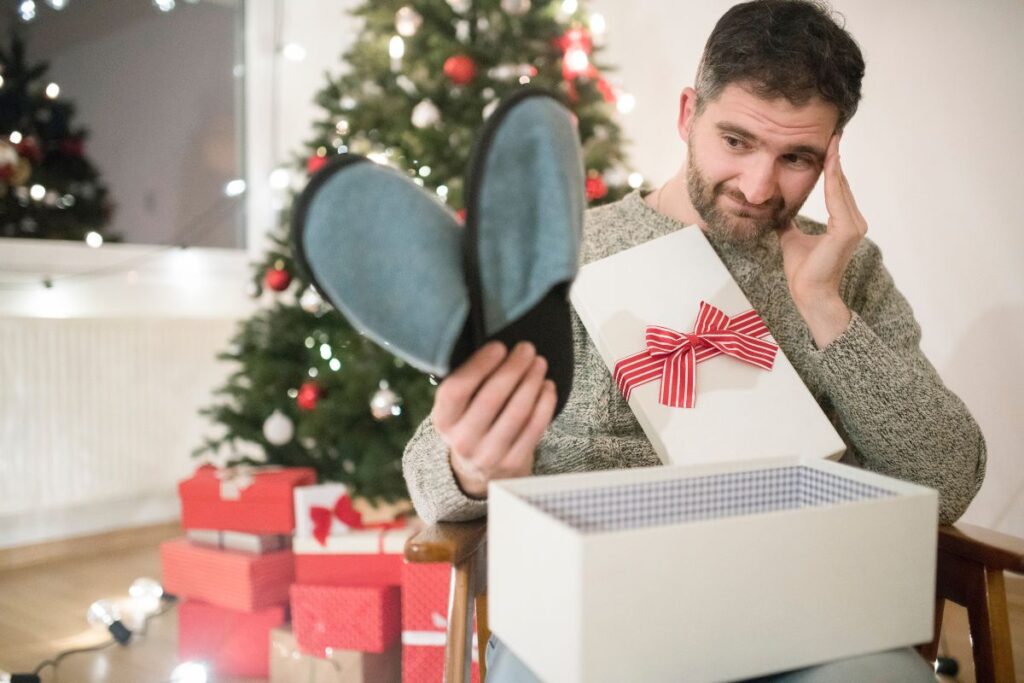 3. Unwanted gifts
Not all gifts can be winners, especially when you're buying for many people. Unfortunately, some unwanted gifts may become clutter, or worse, get thrown in the garbage.
Think back to what you received for Christmas in years past. Were there times you appreciated that someone thought of you but wished they hadn't spent money on something you didn't want?
4. Toys
Many children growing up in the United States have a lot of toys. Some have entire playrooms dedicated to their collection.
Despite the huge number of toys that some households have, the vast majority of children are playing with only a very small percentage of those toys. When kids have too many toys, they get overwhelmed.
Children are better served by having a smaller number of intentionally selected toys that help encourage their creativity and imagination.
5. Dollar store sales
In these inflationary times, dollar stores have become increasingly popular.
Dollar Tree, which includes the Family Dollar banner, said it now expects net sales for the year to range from $27.76 billion to $28.14 billion.
Dollar General said it expects net sales growth of about 10% to 10.5% compared with its previous expectation of about 10%. It raised its same-store sales forecast to growth of approximately 3% to 3.5%. (source)
While some people are purchasing grocery and household items at dollar stores, many are also buying cheap plastic items that will end up in a landfill after a short period of time.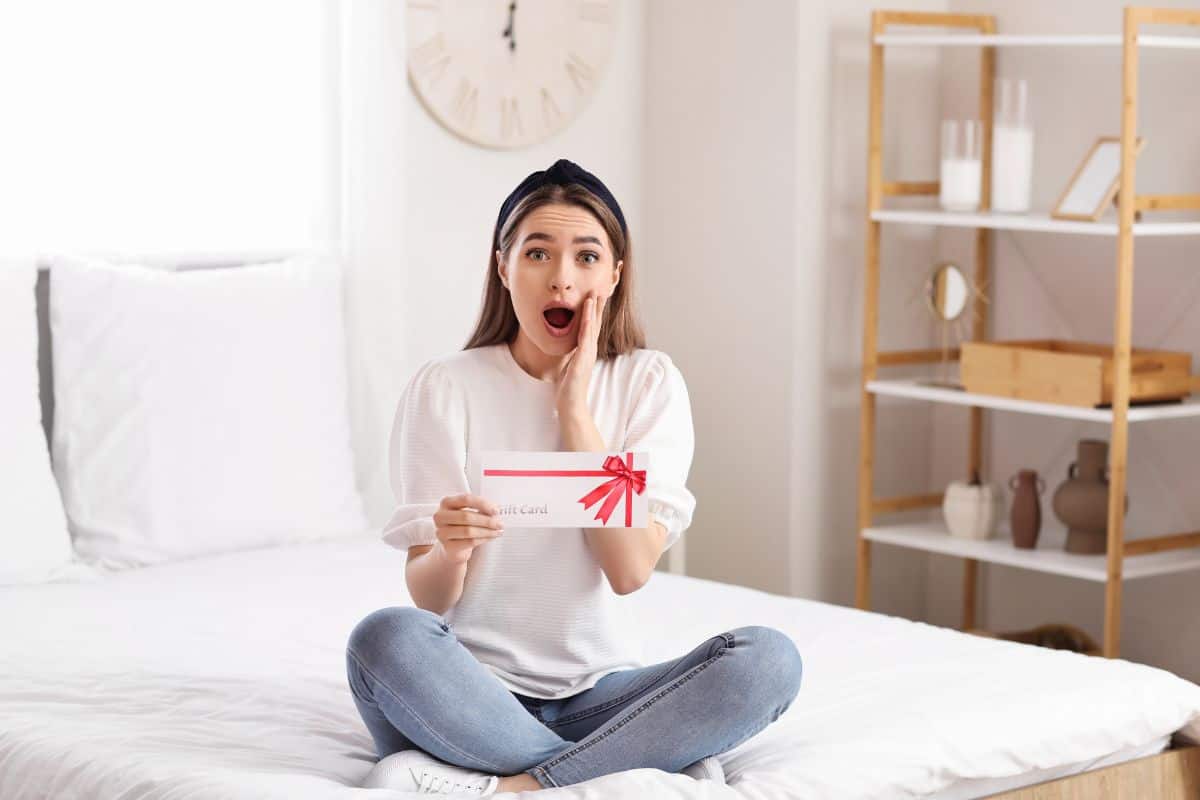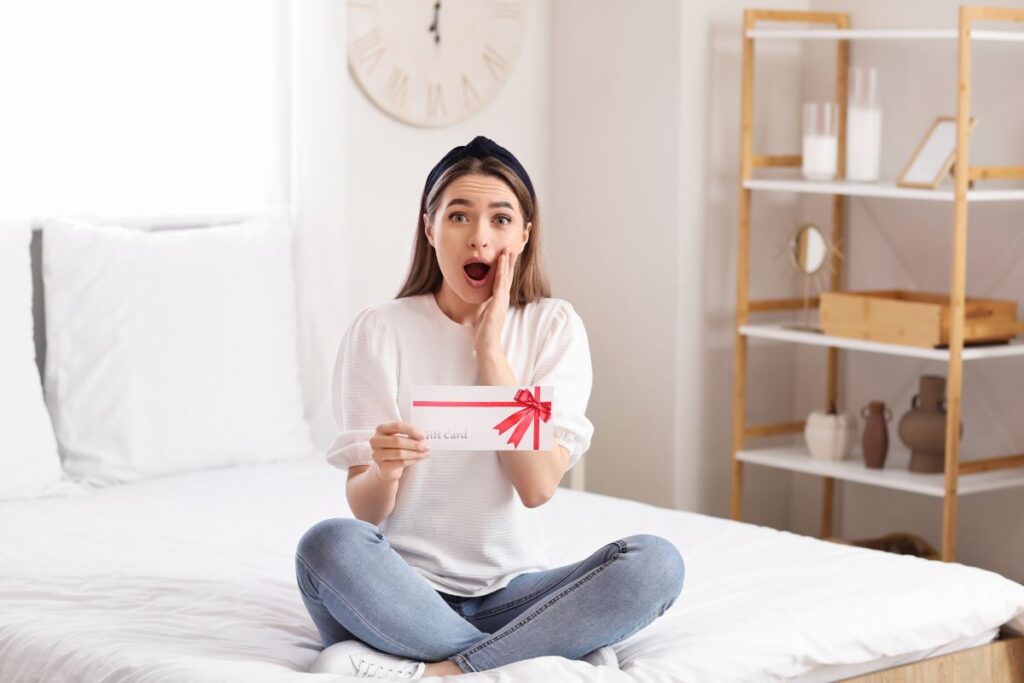 6. Gift cards
If you want to give someone a useful present, a gift card can be a great option. Just make sure to get it to a place where they'll actually use it.
I was curious from reading the data on unspent gift cards if it was due to misplacing them or forgetting they had them. I still think gift cards can be a great option even if they aren't used up immediately (as long as you remember where they're stored and do use them at some point!).
7. Returns
Another important area to look at when looking at statistics on wasteful holiday spending is how many returns are happening and what impact that has on waste.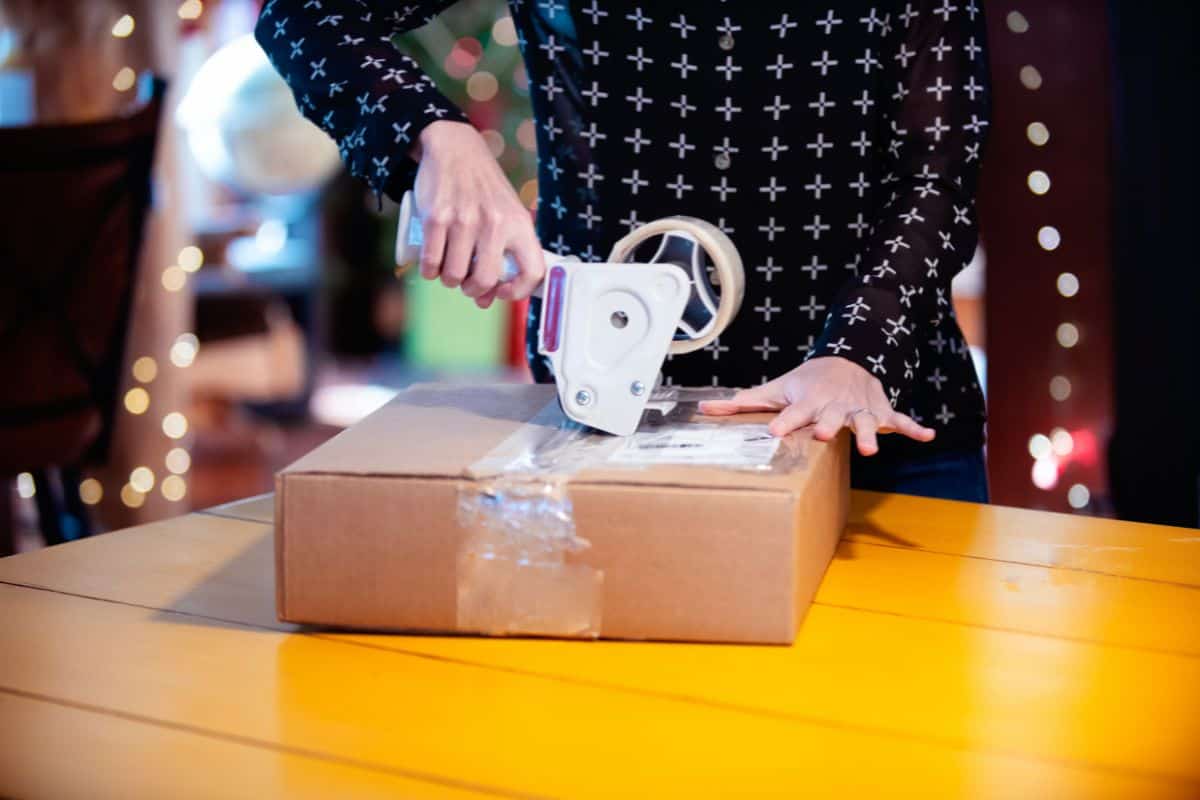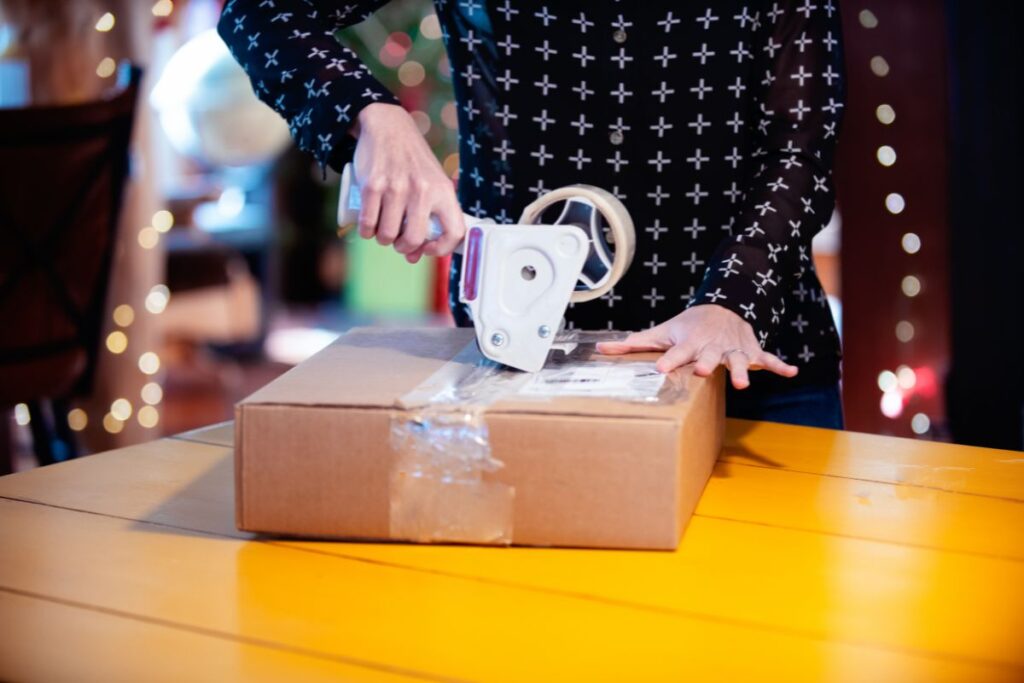 Environmental impact of returns
Returning items may seem like a logical way to deal with unwanted holiday offerings, but this option is associated with significant environmental consequences.
The return process is time-consuming and labor-intensive. Employees have to open each box of returned goods, check the condition of the products, and then determine if they can be resold.
Many products, especially damaged or seasonal items, end up being sold in bulk to liquidators or thrown away because of the extensive resources required to process them. Additionally, certain product types, like home health items, can't be resold for regulatory reasons. (source)
In the end, returns can create a lot of waste with a shocking number of items ending up in a landfill.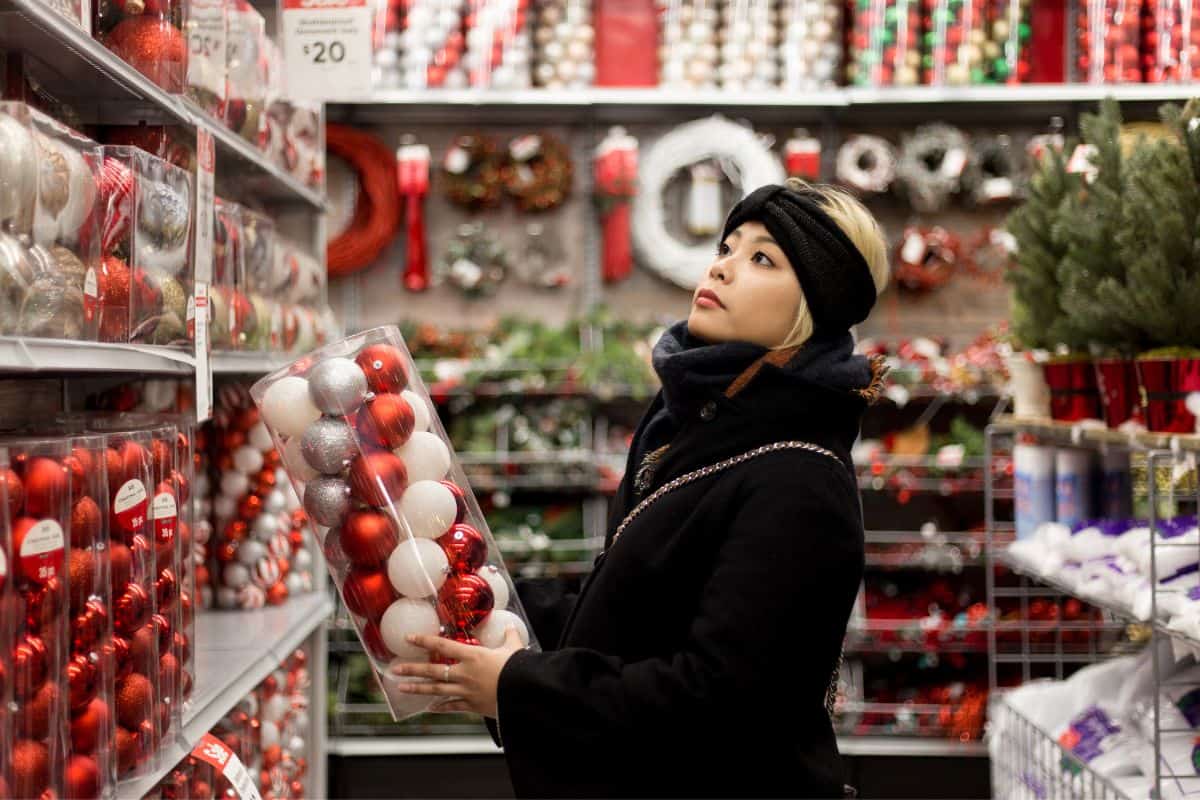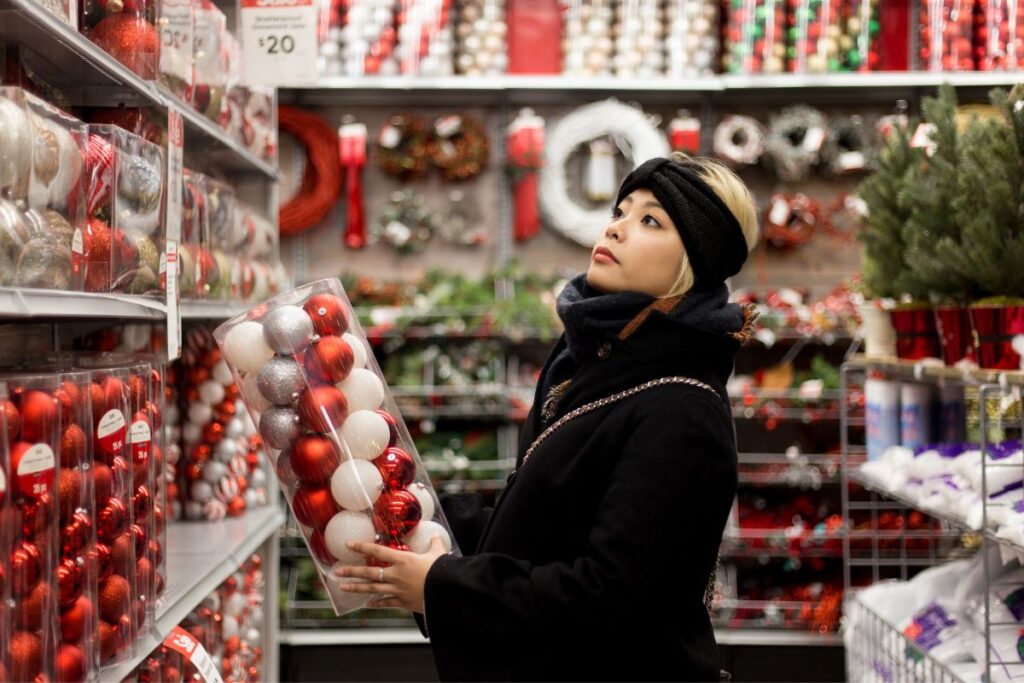 8. Holiday decor
Not all holiday spending goes directly to gifts. Holiday decor is also popular this time of year.
While real trees can typically be turned into mulch, artificial trees are made of plastic that isn't able to be recycled and end up in a landfill when they're disposed of.
9. Post-holiday trash
During the holidays, more trash is produced than during any other time of the year.
The average American produces 35 pounds of trash per week. During the holidays, that number rises to 43.75 pounds per person per week.
With a population of 330 million people, that equated to 2,887,500,000 more pounds of garbage generated each week during the holidays relative to the rest of the year. (source)
10. Holiday spending around the world
According to WorldRemit data, the average Christmas sees Americans spend $859 per year. Yet, that isn't the world's highest spender. In fact, the US comes in at #6.
Canadians spend around double at $1689 each year, but they aren't even the top-spending country either. Lebanon surpasses both countries coming in at $1814 each year. (source)
You can find additional data on holiday spending around the world here. It's interesting to see how various countries allocate their money quite differently during the holiday season.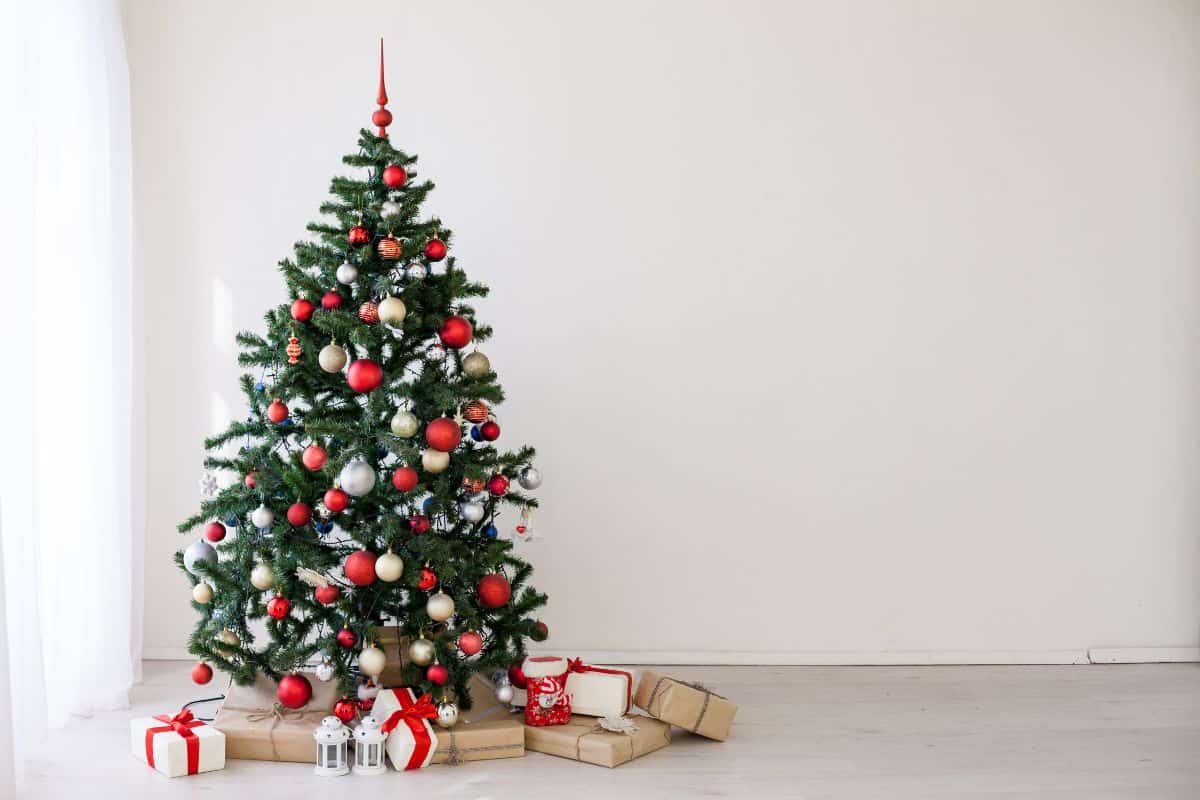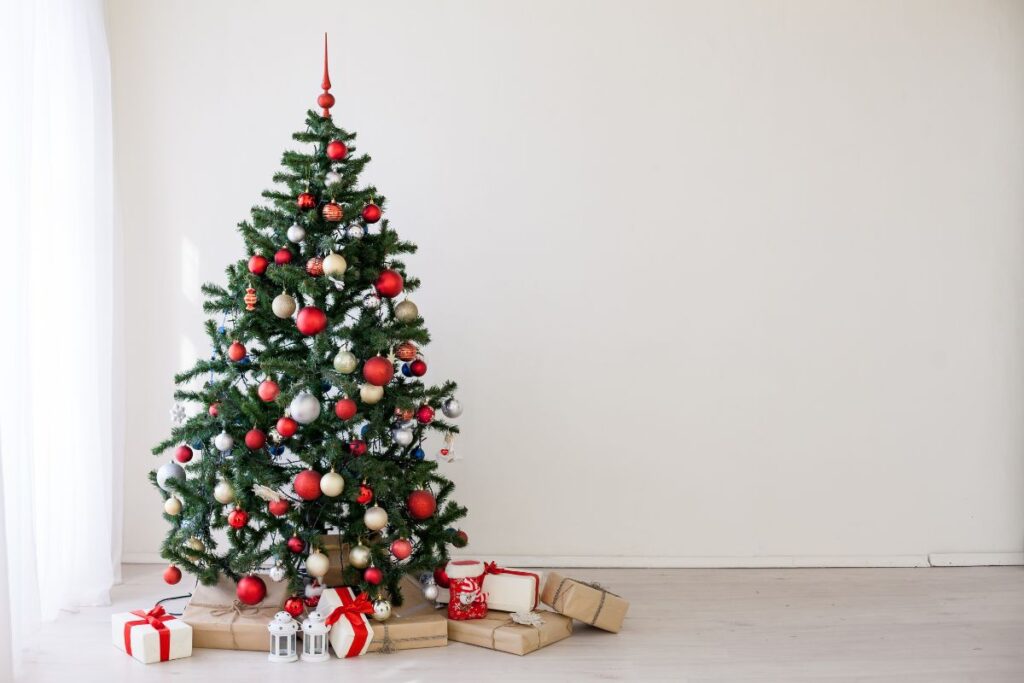 How to avoid being part of these statistics on wasteful holiday spending
Hopefully, after reading some of those numbers, you're determined not to be part of the overspending and waste that can happen during the holidays. Use these three tips to help.
1. Re-evaluate traditions
"We don't have to continue holiday traditions that leave us broke, overwhelmed, and tired." -Rachel Jonat
Sometimes we keep doing the same thing just because it is what we have always done. Now is the time to re-think any holiday traditions you've had that are no longer working for you.
You don't have to continue traditions if they aren't a fit for you or your family. If these traditions involve other friends or family members, start having conversations now where you can openly discuss expectations.
Sometimes we continue overdoing it because of tradition or not wanting to ruffle feathers, but what if simplifying actually made the holidays more enjoyable for everyone?
If you'd like to consider alternative options for simple, frugal, and fun holiday traditions check out this list.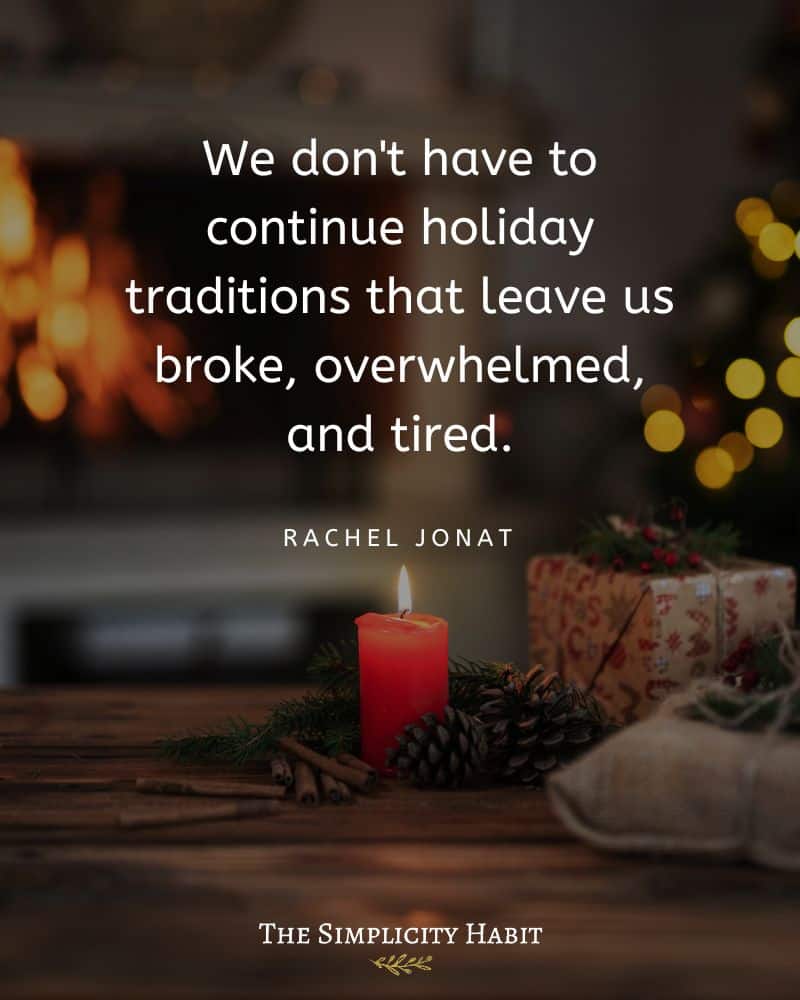 2. Simplify, simplify, simplify
Your gift to family members this year could be mutually agreeing not to exchange gifts. This saves both people time and money. For those who love to give gifts, that can be too tough of an ask though.
In that case, consider clutter-free gift ideas. You could also opt to enjoy an experience together rather than buy physical gifts.
Let's skip the part of amassing more things we don't need or want to then work on decluttering them just a couple of weeks later.
Instead of buying more holiday decor items from a store this year, consider buying them secondhand or making do with what you already have.
Bringing nature in is another great option where you can create temporary decor with branches and pinecones that can later get tossed in your yard waste bin. This will save you money and create less waste.
Simplify everything you can to avoid holiday debt this year while still enjoying the holiday season.
3. Focus on what matters most
In working to avoid wasteful spending this holiday season, focus on what matters most to you during the holiday season.
Create your best memories this holiday season by spending quality time with the people you love most.
Opt out of being busy and instead take time to slow down and relax this holiday season. Imagine actually feeling well rested as the year comes to a close instead of feeling like you need a break from your break.
Use the Simplify the Holidays Planner to establish what is most important to you this holiday season so you can more be more intentional with how you use your time and money.
Which of these statistics on wasteful holiday spending surprised you the most? Share it in the comments.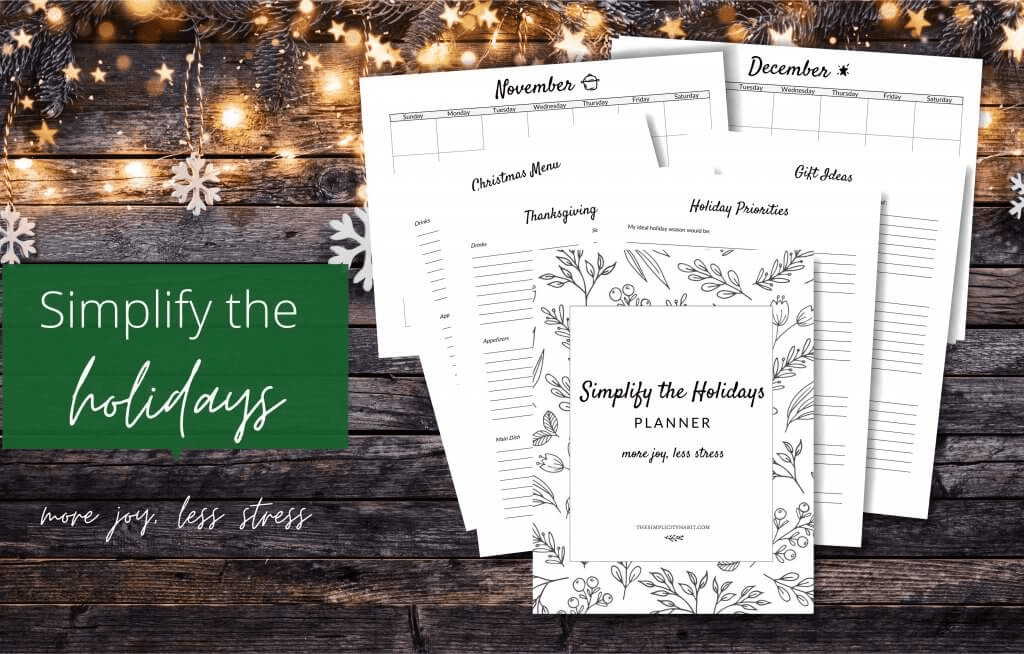 Want to stay up to date with The Simplicity Habit and receive the free Simplifying the Holidays Planner? Sign up on the form below.