Inside: Use these tips to prioritize memories over material things during the holidays to enjoy the season without adding excess stuff.
A guest post by Cora Gold
Material objects don't last forever, but memories do.
Every family should have lasting memories of the good times – it's what you and your household will think back on in the future, maybe when you're not all together during the holidays.
Choosing memories over material things might be difficult, especially when you're craving the latest gadget or trinket, but memories are much more valuable in the end.
You'll never be sorry for spending more time with your family, so focus on making the most of the holiday season with them before anything else.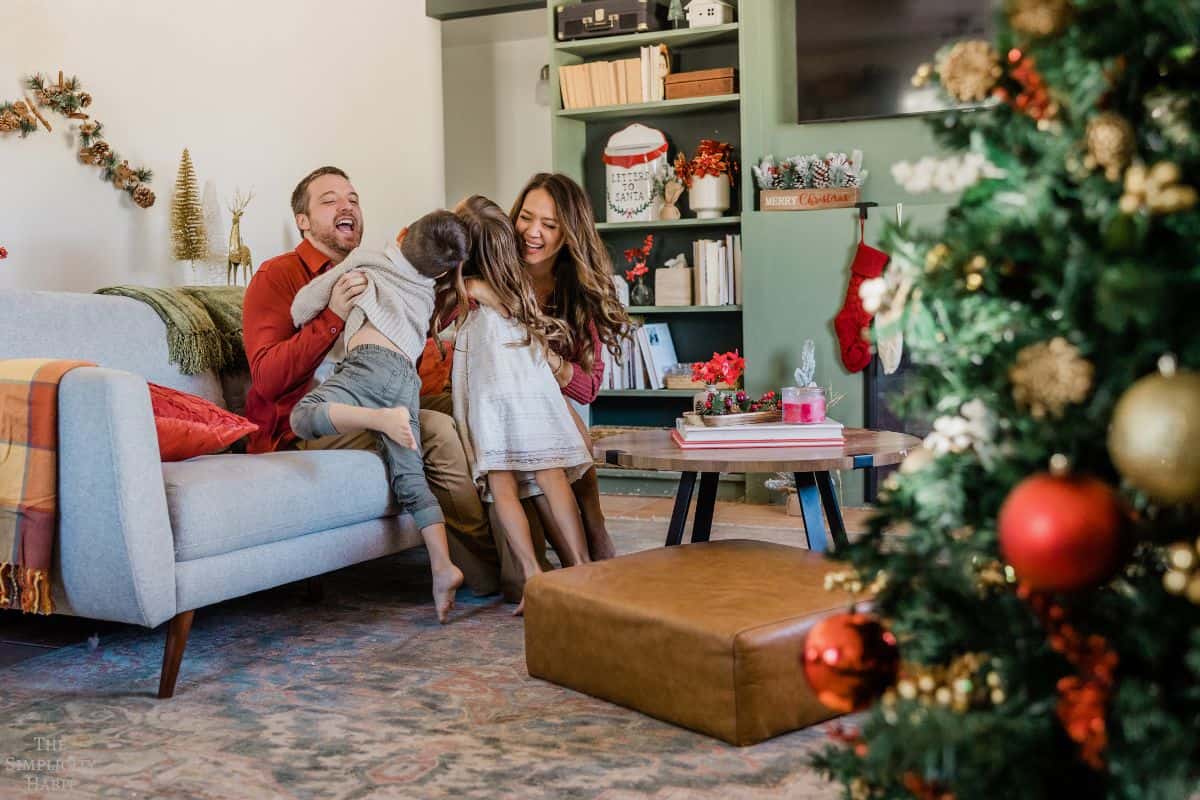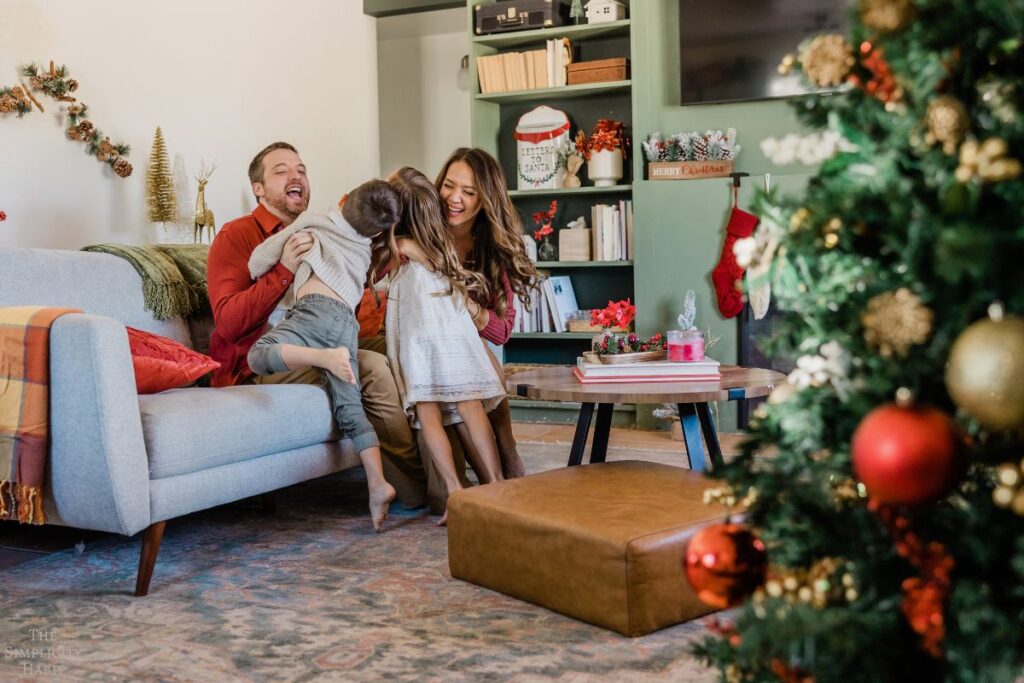 9 Ways to Prioritize Memories Over Material Things During the Holidays
You can enjoy a simple Christmas this year by prioritizing memories over more stuff during this holiday season.
1. Opt for Experiences
Though you want to prioritize memories over material objects, you may not be able to help but get your family members gifts. In that case, you want to opt for gifts that offer experiences rather than objects they may or may not need.
Gifts that give experiences are deeper and more heartfelt than material objects, which makes them a perfect option for the people you want to buy gifts for. It allows the recipient to create their own experience.
Whether you give them the gift of travel, concert tickets, event tickets, or something else, your recipient will be glad to have them.
2. Create a Household Budget
While it might not be as fun as other memory-making activities, creating a household budget can involve the whole family and teach everyone the value of their money.
Would they rather have an object that costs $50 or go to an event where they can make many more memories for the same price?
If your children are old enough, they may want to make their own budget and commit some holiday money to experiences they want to do in the new year.
This activity can be educational and fun, as your kids can create goals to save up for. It will also help you to avoid debt this holiday season.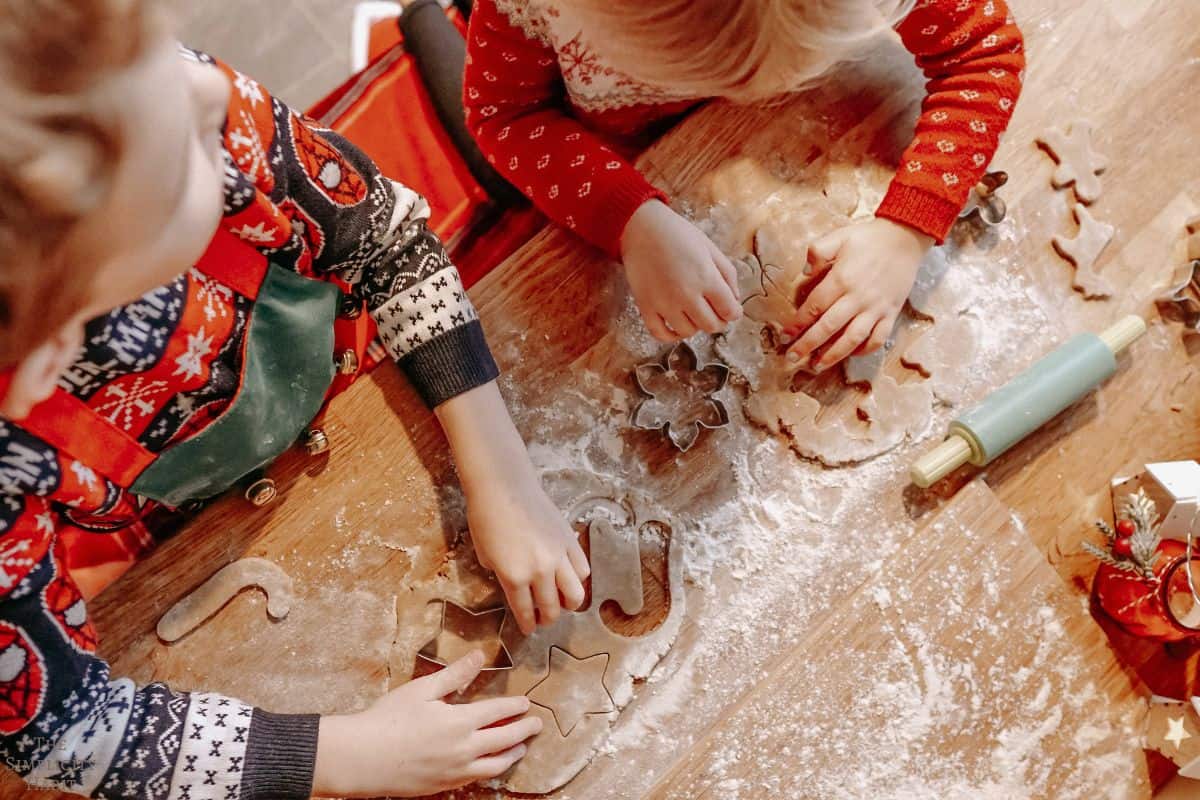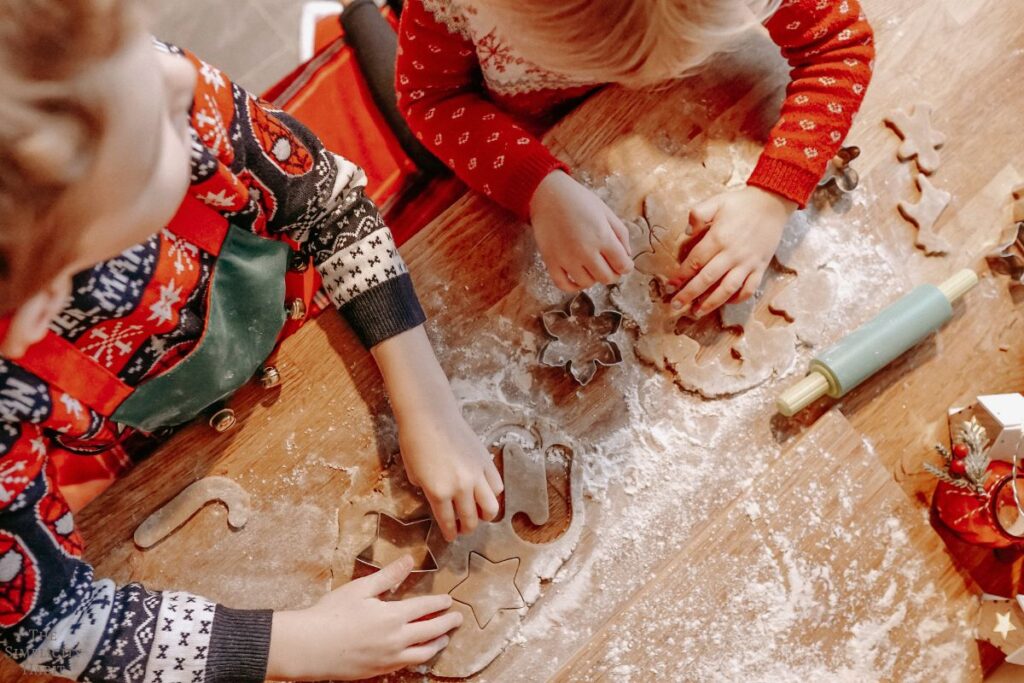 3. Start a New Tradition
Traditions are great ways for families to make memories and adhere to something every year.
The tradition can be as obscure or as common as you want, as long as your family can stick to it year after year.
You may start off with something small, like building gingerbread houses together. You can work up to something grander and more uncommon if you want to.
Traditions get started in funny ways, so you may not even have to force an activity for it to become part of your holiday routine.
Here are some fun family holiday traditions to help get you started.
4. Make Donations
If you choose to go gift-free this holiday season, you might consider putting the money you would have spent toward a good cause.
In place of a gift, you can make a donation in a family member's name or give to a charity they support.
Families can enjoy the process of picking out the items to donate together and will be happy knowing they may be helping other families create memories too.
You may still want your family member to have something to open. Many organizations have merchandise for which the proceed go to a cause.
Some states, like Virginia, put money from lottery ticket sales into the community – meaning you can give someone a lottery ticket knowing your money is helping others while making for a fun, low-waste gift.
Looking for more gift ideas? Check out this post with 30 clutter-free gift ideas for all ages.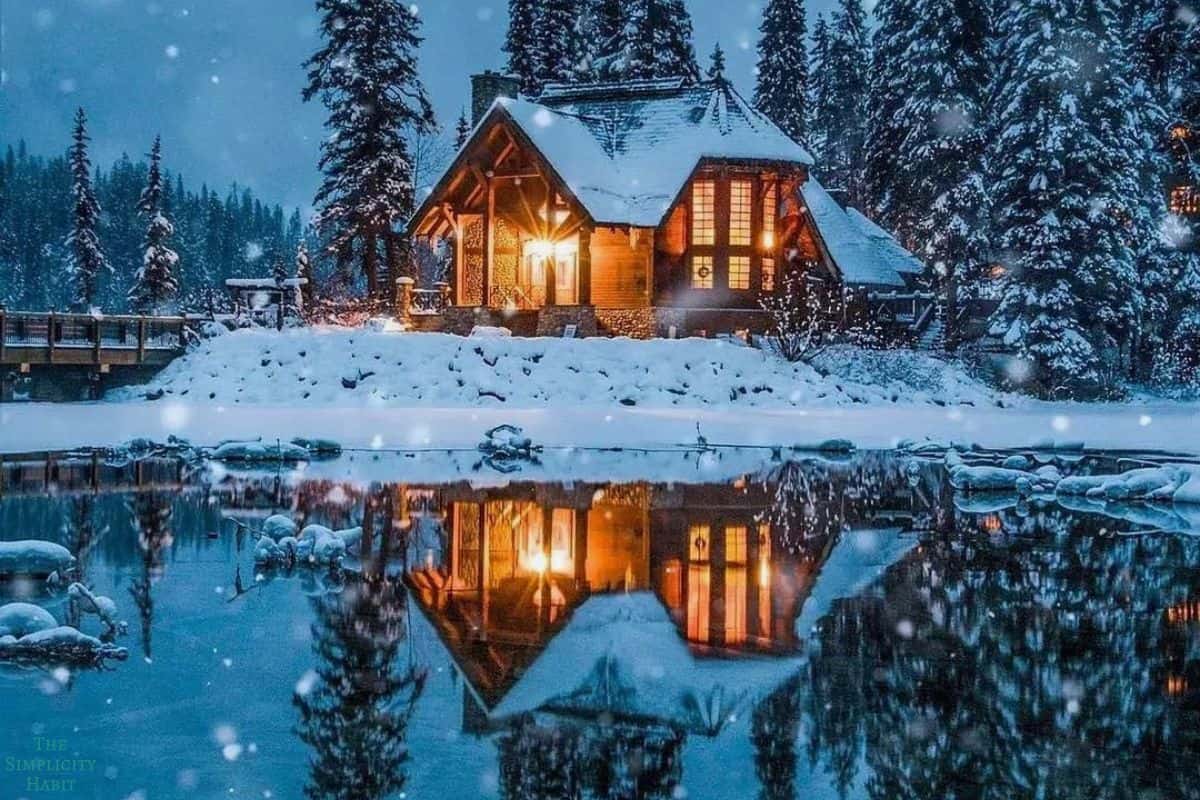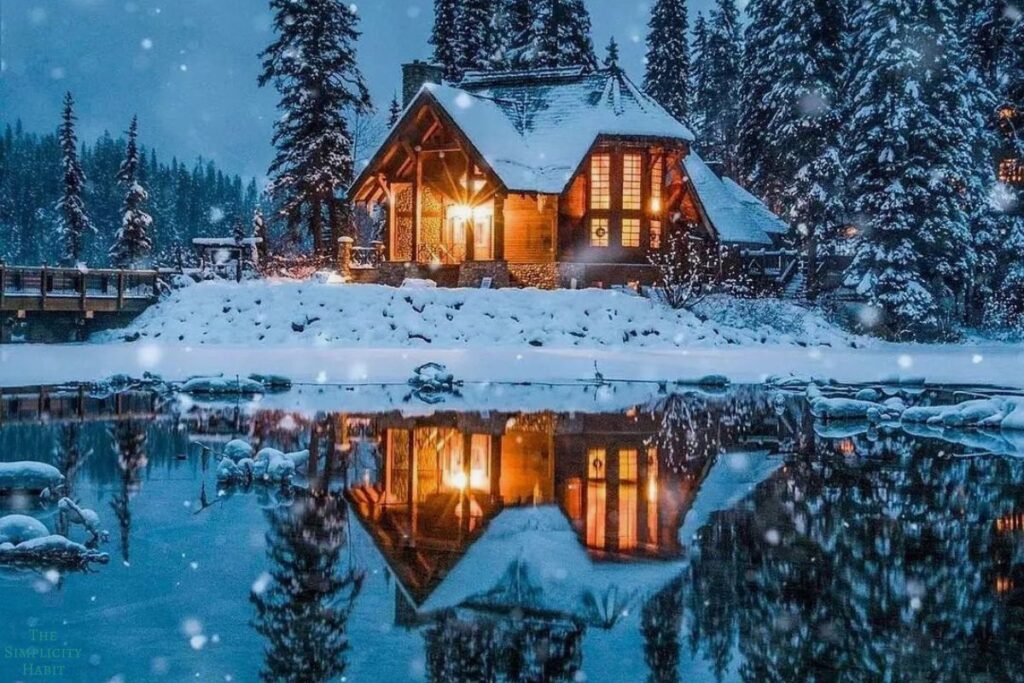 5. Take a Vacation
Another way you can prioritize memories over material things during the holidays is to take a vacation.
With the money you'd save by cutting back on presents, you may be able to take your family on a trip over the holidays.
The wealth of new experiences your kids participate in will outweigh the temporary enjoyment they get from a new toy on Christmas morning.
By going on vacation, you're building memories that will last a lifetime rather than feeding into material things, where joy is only temporary.
Decide which destinations would work with your budget. Then, take a family poll to determine which option people are most excited about.
6. Take Several Photos
While you don't want to be on your electronic devices the whole holiday season, they come in handy when you want to take a picture to commemorate the moment.
You can take photos of the small, everyday things that will be worth the memories.
Remember to take lots of family pictures, because things may change from year to year. You may lose someone, or someone may have a new baby. Also, kids change a lot in a year.
Pictures help to remind you of past seasons and special memories. Taking them for yourself and for others can be very meaningful later on.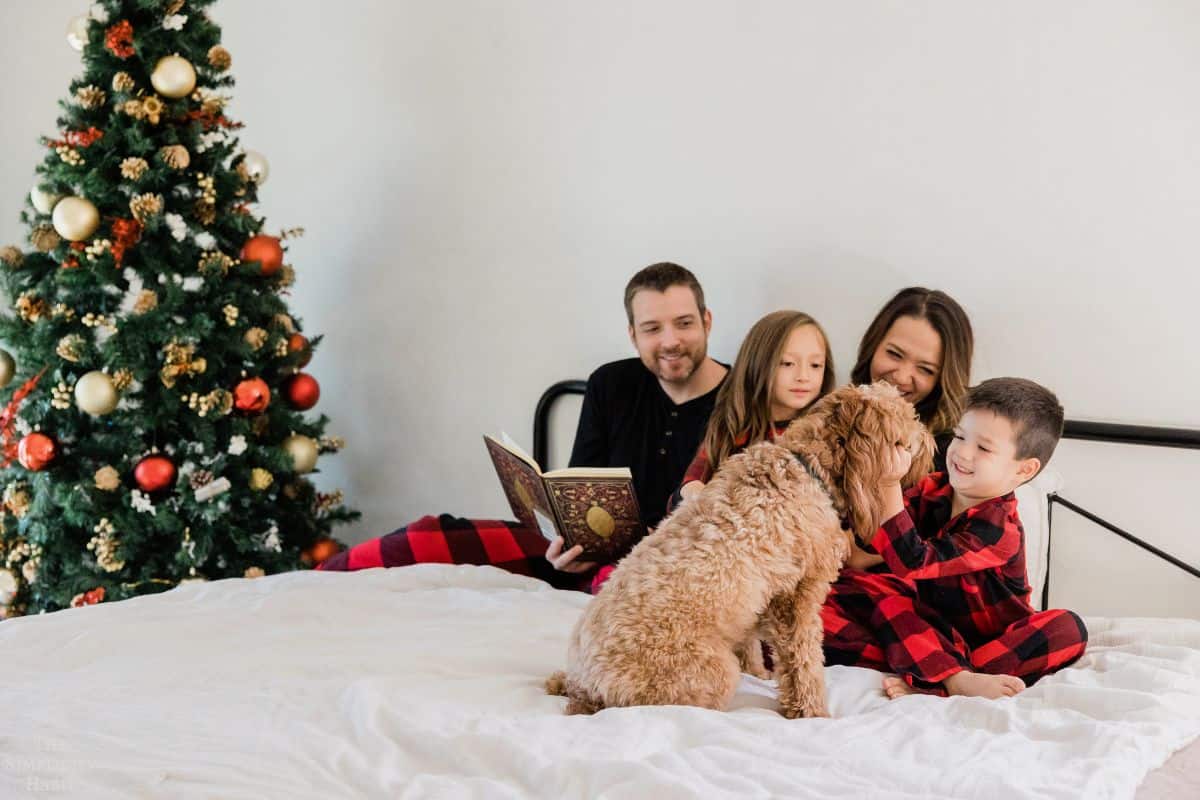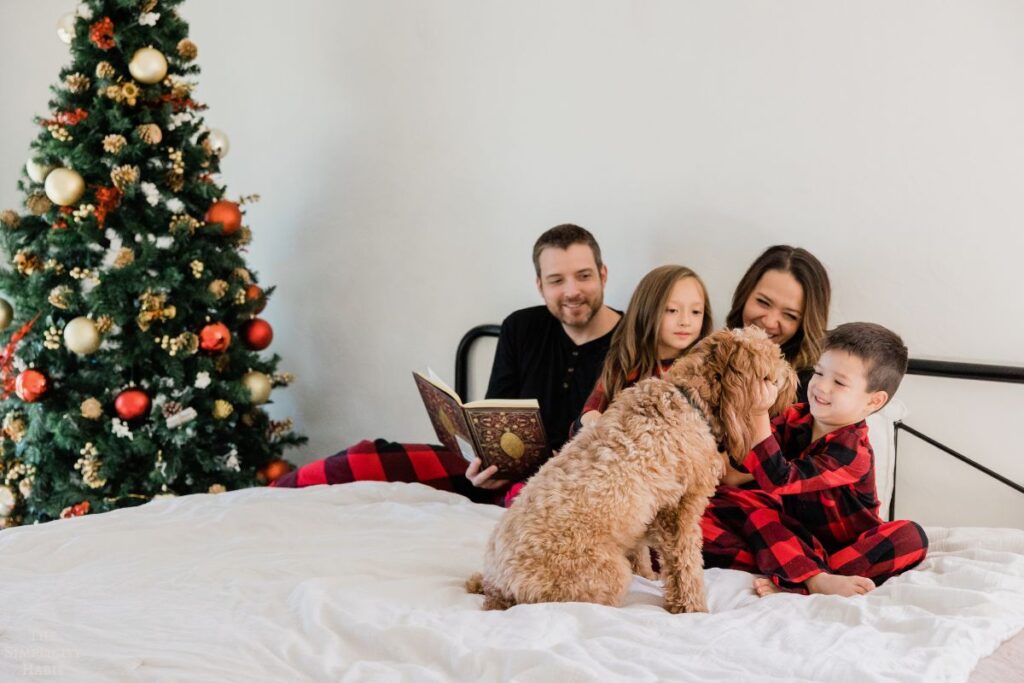 7. Practice Mindfulness Together
Mindfulness is the key to staying present in every moment of the holiday season. Usually, you would be running around trying to get things prepared and wrapped up for the big day ahead.
Mindfulness keeps you grounded, and it can be a fun activity for the whole family to participate in.
Bringing other people into your mindfulness journey shows that you want to share those experiences with them – and it can help all of you be more attentive to your surroundings and notice when you're making important memories.
8. Try New Recipes
You may not have the chance to try a new recipe when going to a huge get-together with your extended family – you want to ensure you bring your best dish possible to those gatherings.
When you're at home with your family, though, you have the freedom to try out new recipes.
Look up seasonal or holiday recipes to try with your family on some of the nights leading up to the holidays. You might just find a new favorite.
Be sure to include a variety of recipes. Desserts, main dishes, and drinks are all great options to try out with your family.
Whether your household loves or hates the recipe, you can bond over food together days before the holiday festivities even start.
Eating a holiday-themed recipe may get them even more excited for the season if one of the recipes you try turns into a tradition.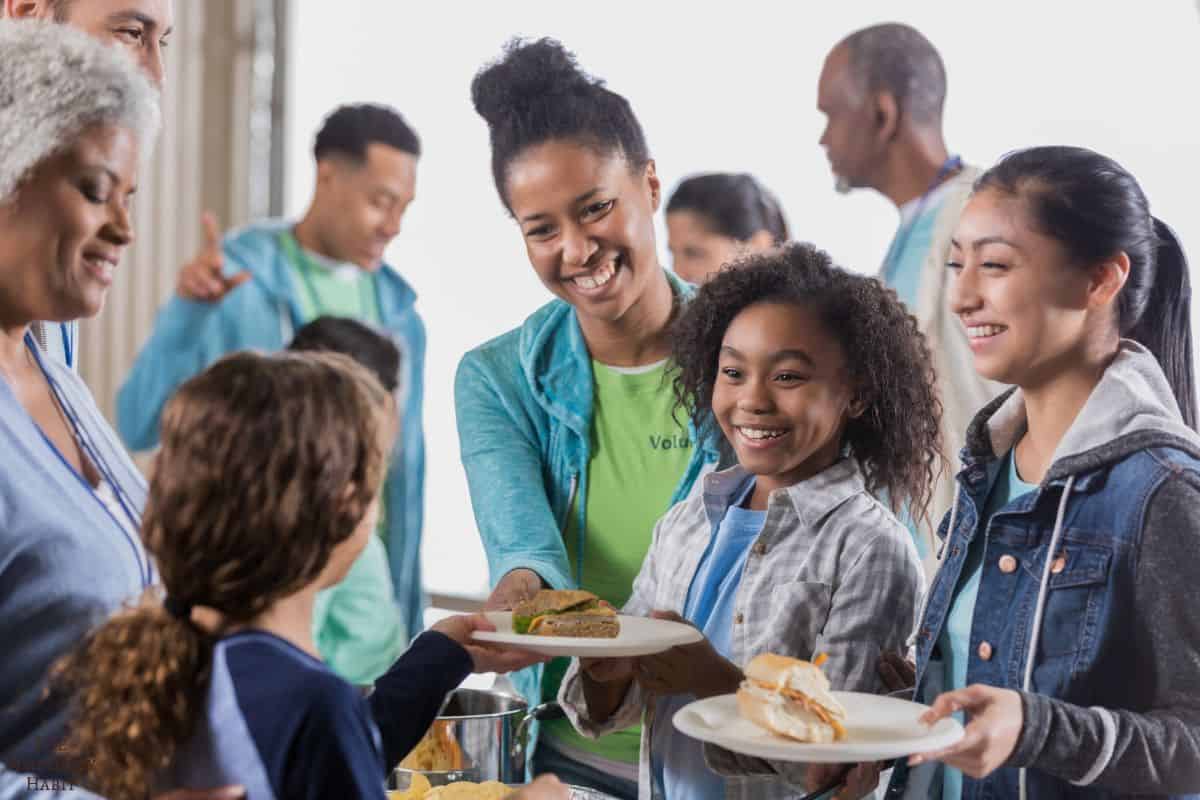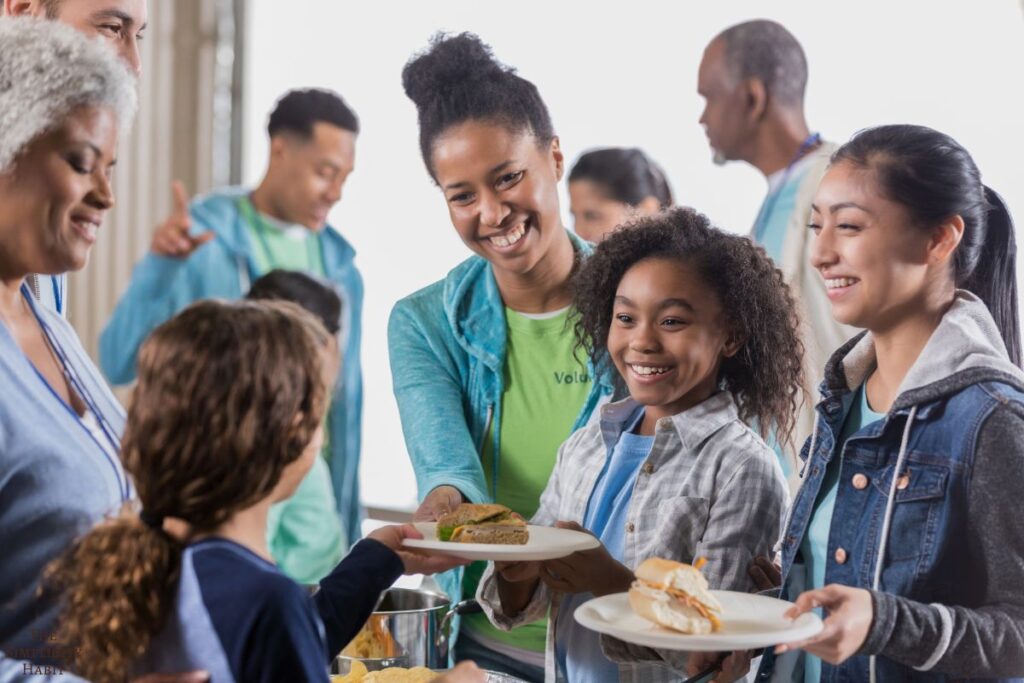 9. Volunteer Your Time and Energy
If you aren't going anywhere for the holidays, volunteering is a worthwhile experience for your entire family.
You'll be helping people in need who might be less fortunate than you, and you'll build bonds with your family in the meantime. Plus, you'll be glad you volunteered and might even want to include it in your routine.
Volunteering has several benefits for you, too. Other than making you feel good by making a difference in the lives of others, you can also expect to see a difference in your own life.
Volunteering tends to decrease stress and strengthen the volunteer's body, meaning you'll reap several benefits just by spending your time helping others. Volunteering helps everyone involved.
Memories Over Material Things
Just because you might not be doing something grand and amazing for the holidays doesn't mean you should count yourself out on making memories that will last.
Your family can make amazing memories from the comfort of your home. Just being together for the holidays is the most important part.
Remember why you celebrate this season, too – it isn't about gifts. You should prioritize spending time together and be grateful for all you have, memories, and material things alike.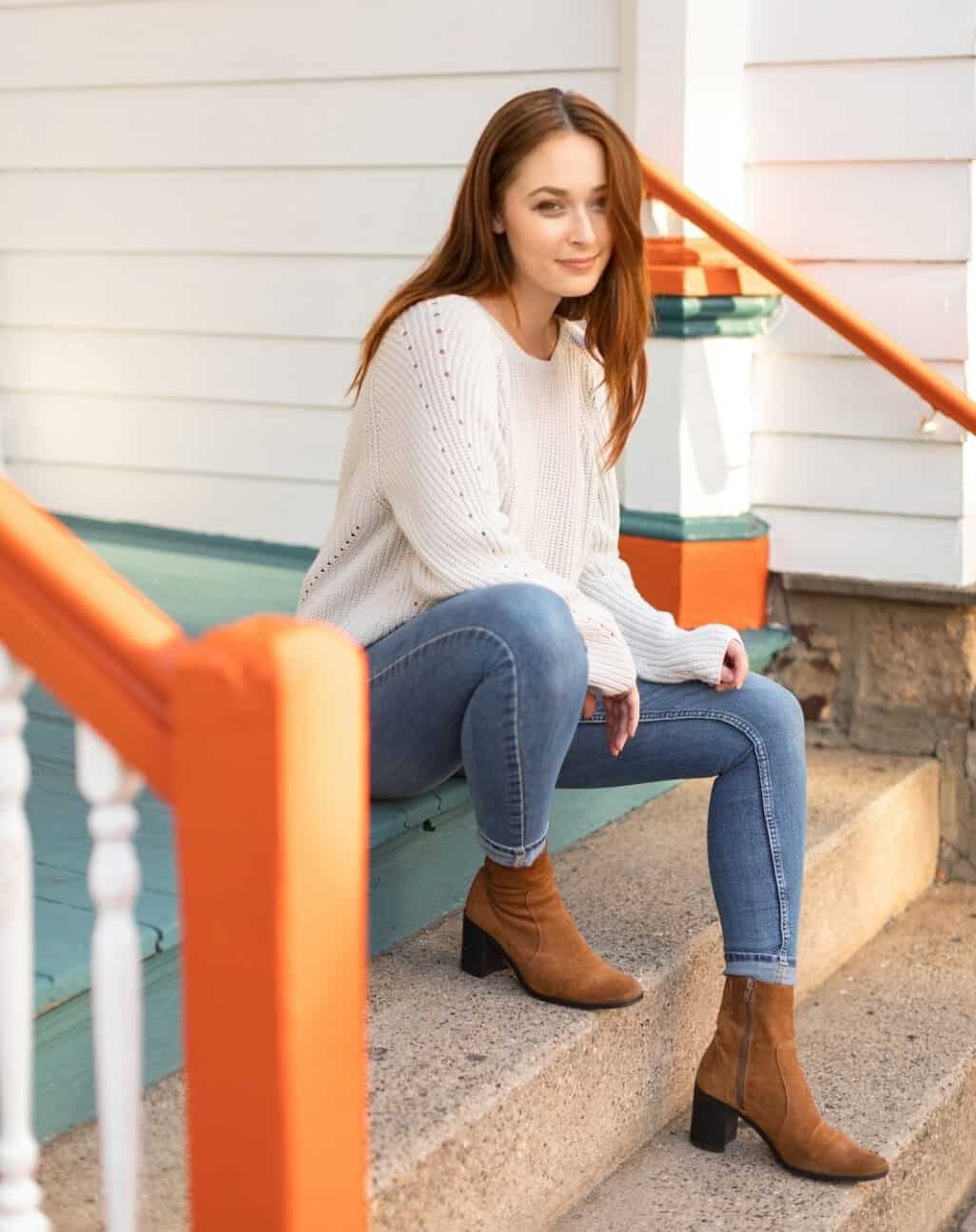 How do you prioritize memories over material things during the holidays? Share it in the comments below.
Sign up on the form below to get weekly simplifying tips and inspiration sent straight to your inbox! You'll also get the free Simplifying the Holidays Planner to help you focus on what's most important this holiday season.