Inside: Your home should feel like a peaceful place where you can relax comfortably. Make your space more relaxing by decluttering these things to get rid of for instant calm.
Clutter can rob you of your peace of mind and your ability to feel calm in your own home.
There are so many things to sort through and get rid of that you might feel like you're fighting an uphill battle.
But the good news is, there are small steps you can take to start making progress right away.
If you are looking for a few things you can get rid of for some instant calm, here are easy things you can declutter in just minutes.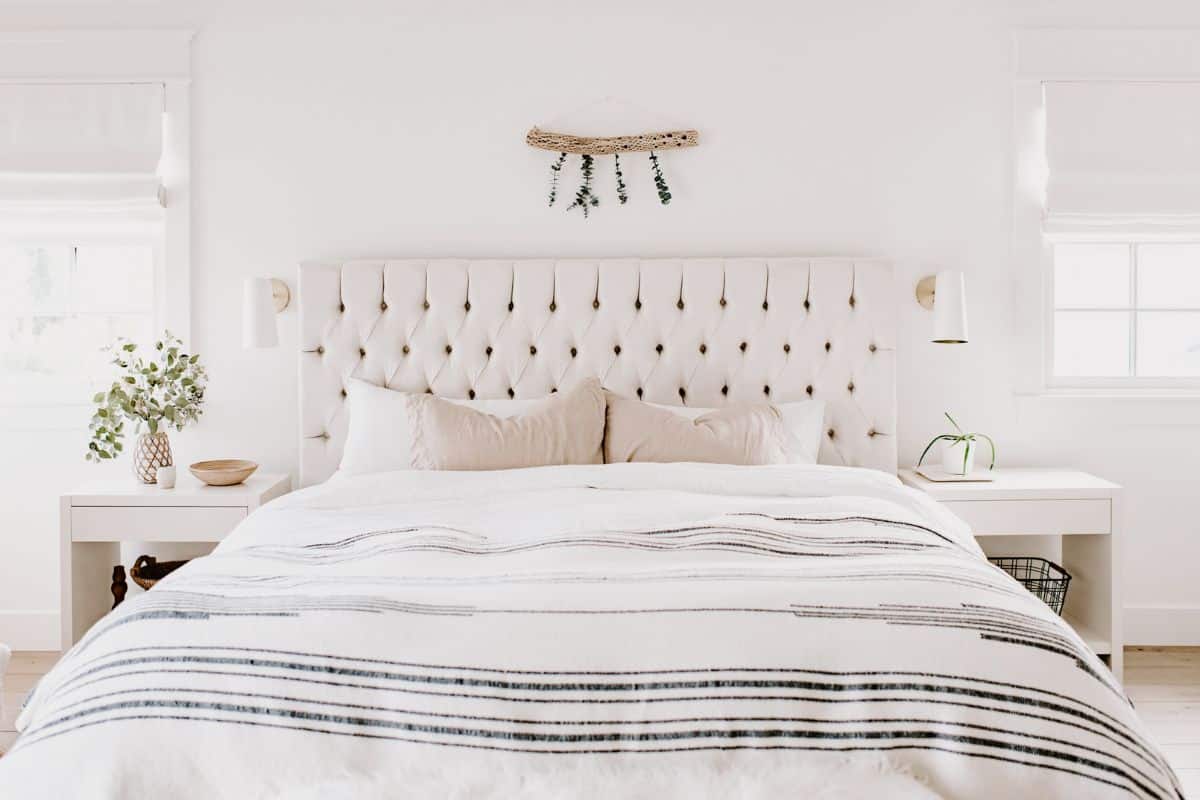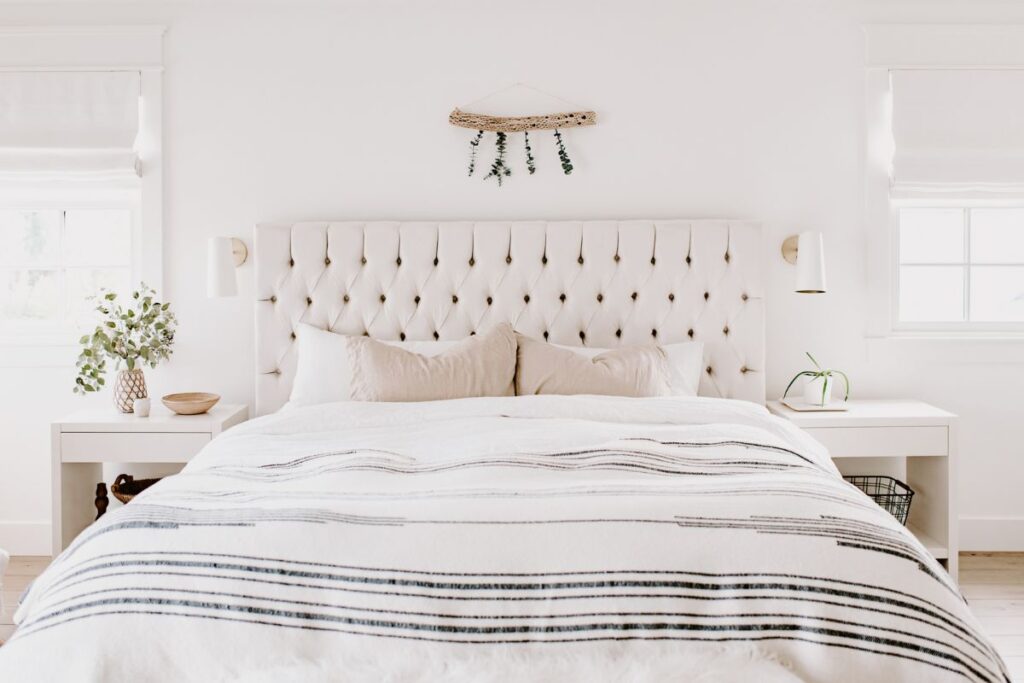 15 Easy Things to Get Rid of for Instant Calm
Your home should be your sanctuary. It should be a place where you can relax and unwind at the end of the day.
Unfortunately, when your home gets cluttered it can feel anything but calm.
If you are feeling overwhelmed by your space, these easy decluttering tasks will help you make progress no matter what part of your decluttering journey you're in.
1. Papers you don't need
Overwhelmed by the paper clutter in your home? This is a common clutter culprit in many homes.
Whether it's old paperwork, receipts, or even your kid's artwork from the 4th grade, we hang on to a lot of paper clutter. Go through the papers that are easy to make decisions on and eliminate any obvious trash and things you don't need anymore.
If you have lots of piles of potentially important paperwork, come back to chipping away at it later. For now, focus on the easy stuff.
2. Empty containers
Holding onto empty containers because you think you'll repurpose them for something else (but they've been sitting there for an extended period of time)?
I blame Pinterest and all of the crafty ideas shared there.
Now is the time to get honest with yourself and recycle the ones you realistically will not ever use again. If you still really think you might do that project, go ahead and give yourself a deadline and put it on your calendar. If it's still not done by then, out it goes.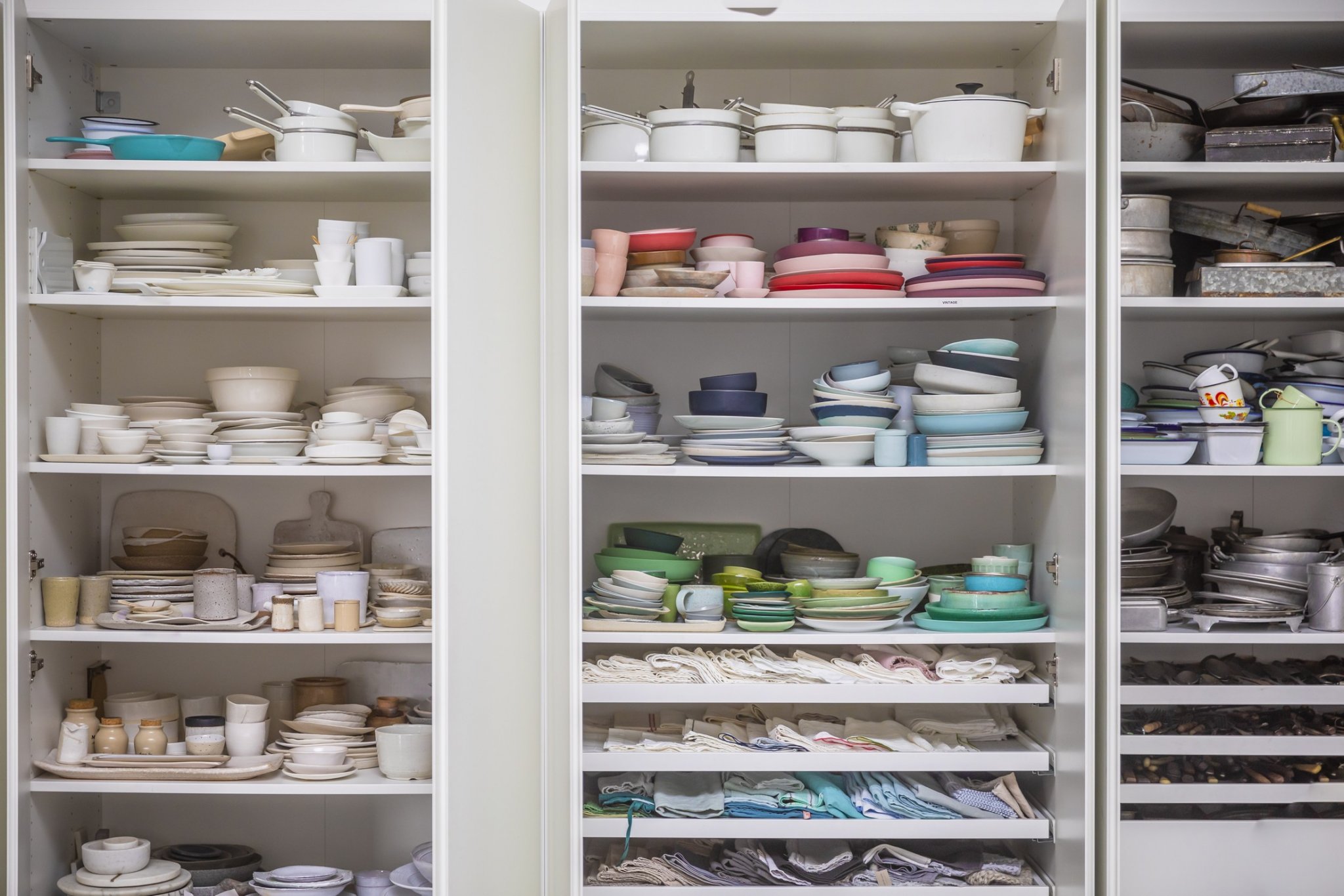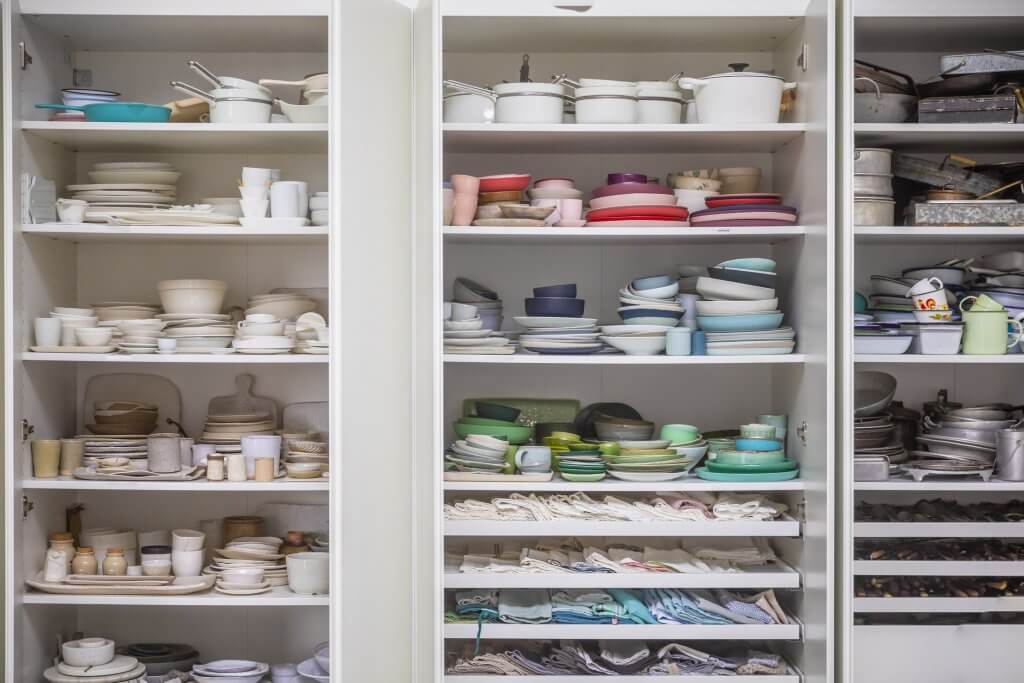 3. Duplicates & Excessive Items
Have you ever heard the saying you can't have too much of a good thing? Well, when it comes to items in your home you definitely can.
When you have far more than you need or could ever use, it can make it difficult to locate items in your home and cause you additional stress and frustration.
While it's fine to hold onto backups and duplicates of certain types of items that make sense for how your home functions, it's also helpful to lighten your load and let go of the excess.
Having too much stuff in a space can make it feel cluttered. If your things are overflowing out of their designated area, that's a good sign that it's time to cut back on your inventory.
4. Worn-out items
If you have items that are barely hanging on by a thread and can no longer serve their intended purpose, you can go ahead and let them go.
Items that are broken or don't work properly can be included in this category as well.
Towels, sheets, and blankets are great to look over too. If they're looking too worn for use in your home, animal shelters are often happy to take them off your hands.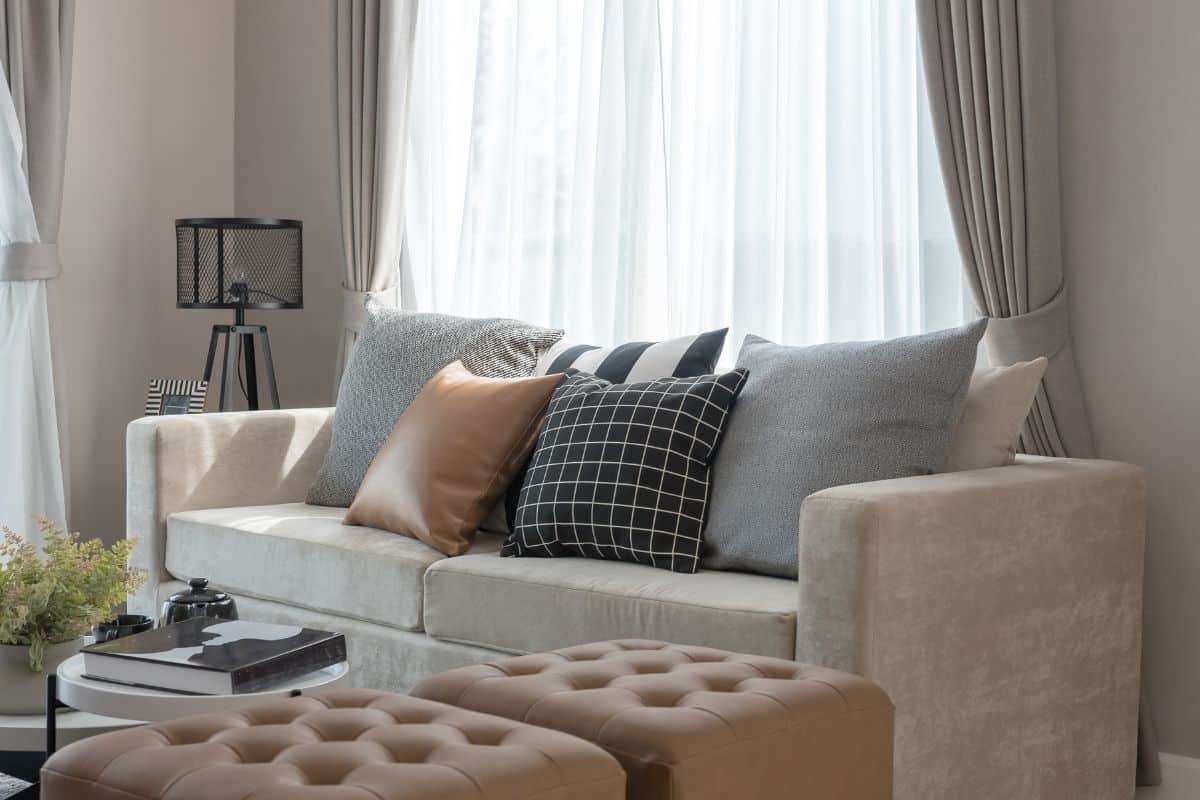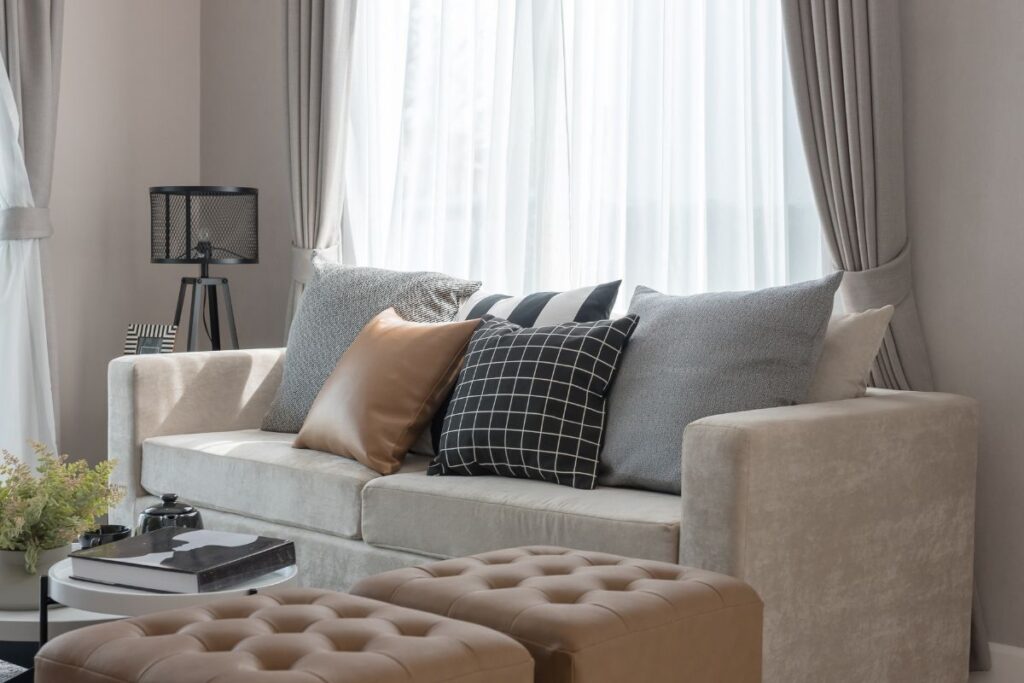 5. Bulky items that you don't use
As you're looking for some easy wins in your home, you can't do any better than getting rid of big things you aren't making much use of.
Oversized items that are too big for your space can make your house look cluttered and take away from a feeling of calm. By removing big pieces you can instantly free up a good amount of space and create more breathing room.
Some bigger items to re-evaluate are furniture pieces, large kitchen appliances (those often take up a lot of space on the counter), and yard maintenance equipment.
6. Expired products
You might be surprised by how many expired products you have lying around your home.
Set aside some time to look through your canned good, condiments, spices, and over-the-counter medications.
Properly dispose of items that are well past their expiration dates and make note of any replacements you may need to get on your next grocery run.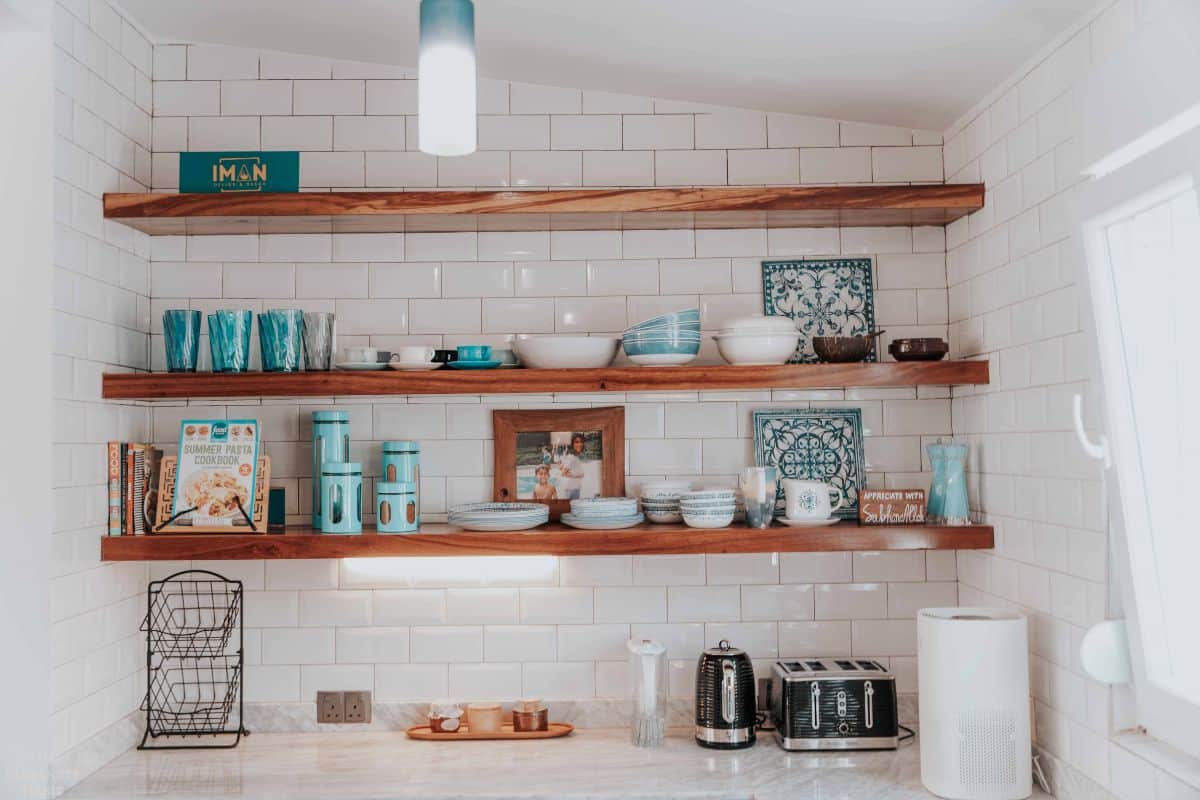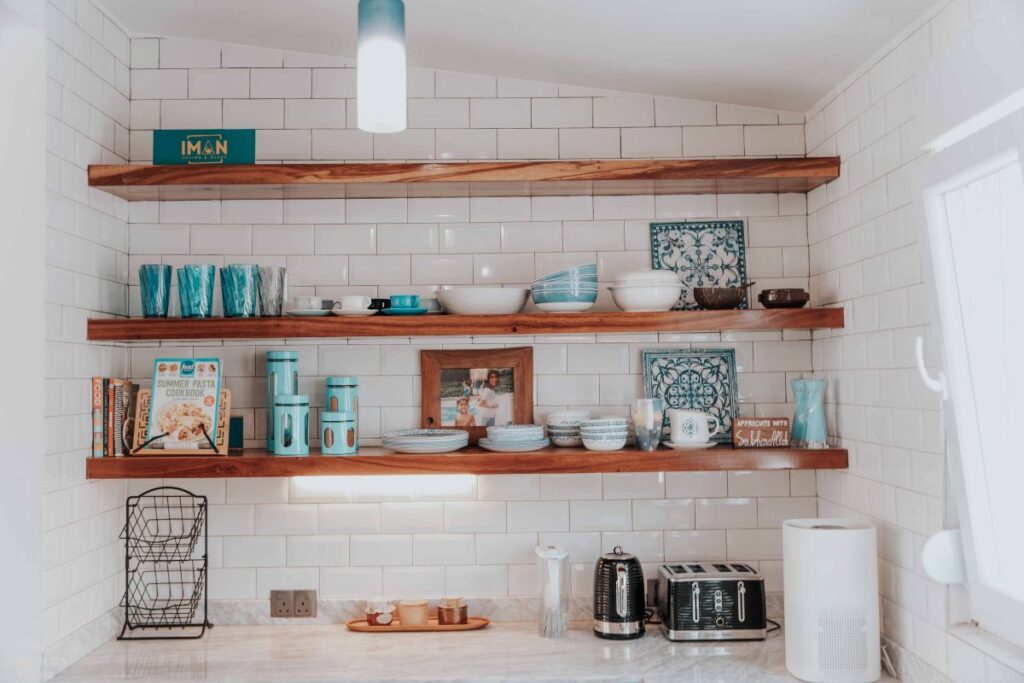 7. Visual clutter
When you look around your home, what do you notice? Are there things that sitting out that belong elsewhere? Are there an overwhelming number of decor items?
Often feeling uneasy and stressed in your home can be due to having too much visual clutter. People have varying sensitivities to it, but if you're having a hard time relaxing at home that's a sign that there's too much of it in your home.
The good news is you can reduce visual clutter in your home quickly and easily.
Two key areas to evaluate are the tops of your furniture and the number of things hung up on the walls. By simply removing some of these items, you can feel a greater sense of calm in your home as your eyes won't keep bouncing from thing to thing.
8. Project pieces
We all have that list of things that we'll fix when we have a little more time. However, if we're honest with ourselves, some of those projects are beyond our abilities or the time we have available.
Ask yourself if those broken projects are something you really want to do, why you haven't done it yet.
It's ok to let go of being able to fix everything. Perhaps you have a handy friend who would appreciate the project and would be able to complete it.
Unfinished projects have a way of creating a nagging feeling every time you stumble upon it, so by going ahead and getting rid of them, you can create more space and more calm in your home.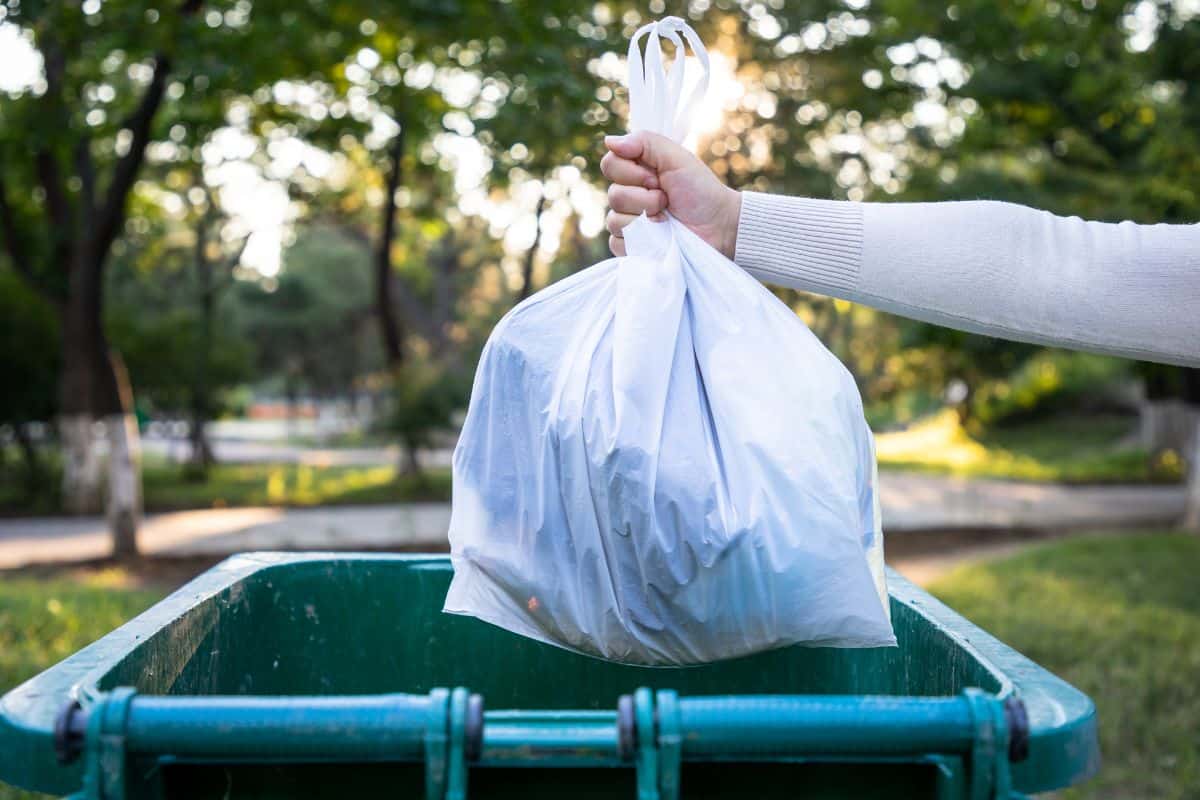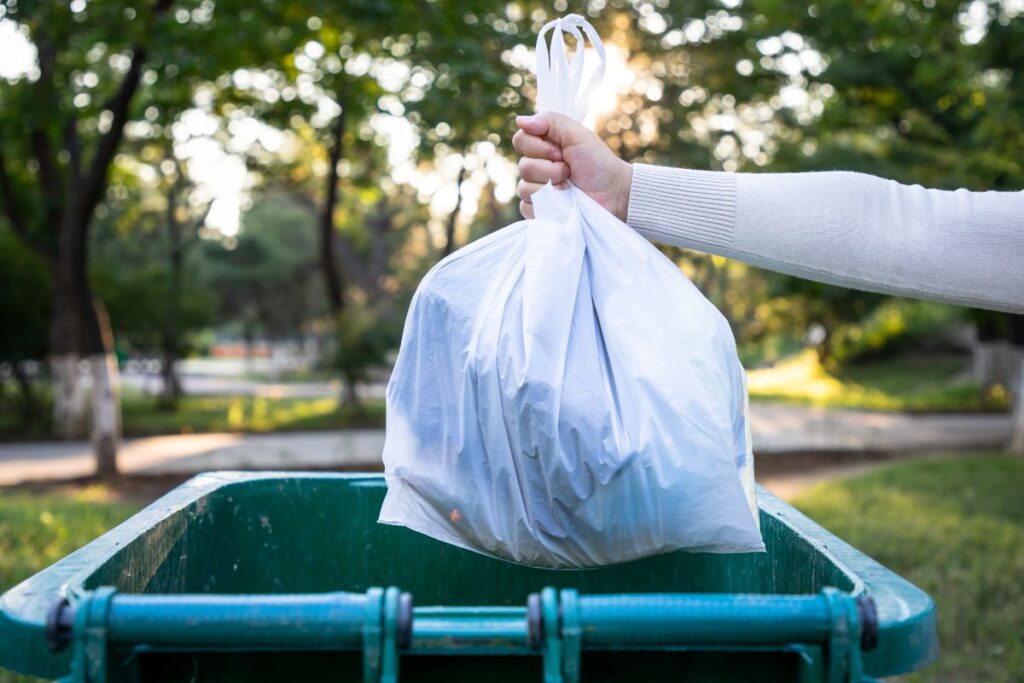 9. Trash, recycling, and donations
Who has a big stack of plastic bags, cutlery from takeout, and ketchup packets galore? I know I can relate, and I'm sure I'm not the only one with a collection of these "trash" items. This is your permission to get rid of them.
Have a collection of items waiting to be recycled in your garage? Go ahead and drop off the glass, broken light bulbs, and batteries to the appropriate facilities and stop letting them take up space in your home.
Similarly, if you have piles of donations waiting to be dropped off at your favorite local charity, set aside a few minutes to go ahead and drop them by. It's a great way to quickly clear up space and is one of the easier things to get rid of for instant calm.
10. Outgrown items
If you have kids, you know that they constantly are outgrowing things. Whether it be clothes or toys, their needs are always changing as they continue to grow.
It's helpful to remember that it's not only kids who outgrow things too. These items can be things you don't use anymore.
Life isn't static. As we enter different seasons our needs and desires change. It's ok to acknowledge that and let go of the items that no longer fit with your lifestyle. This is part of embracing the life you have now and can bring a greater sense of calm.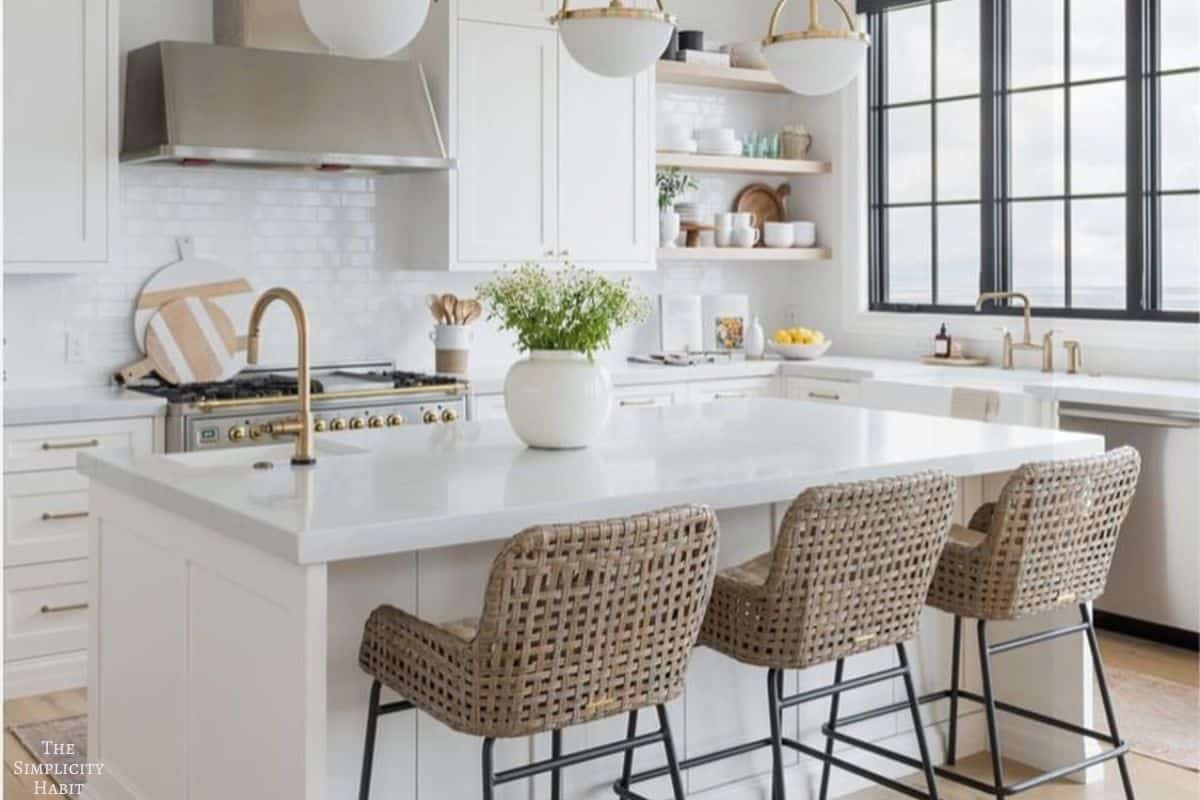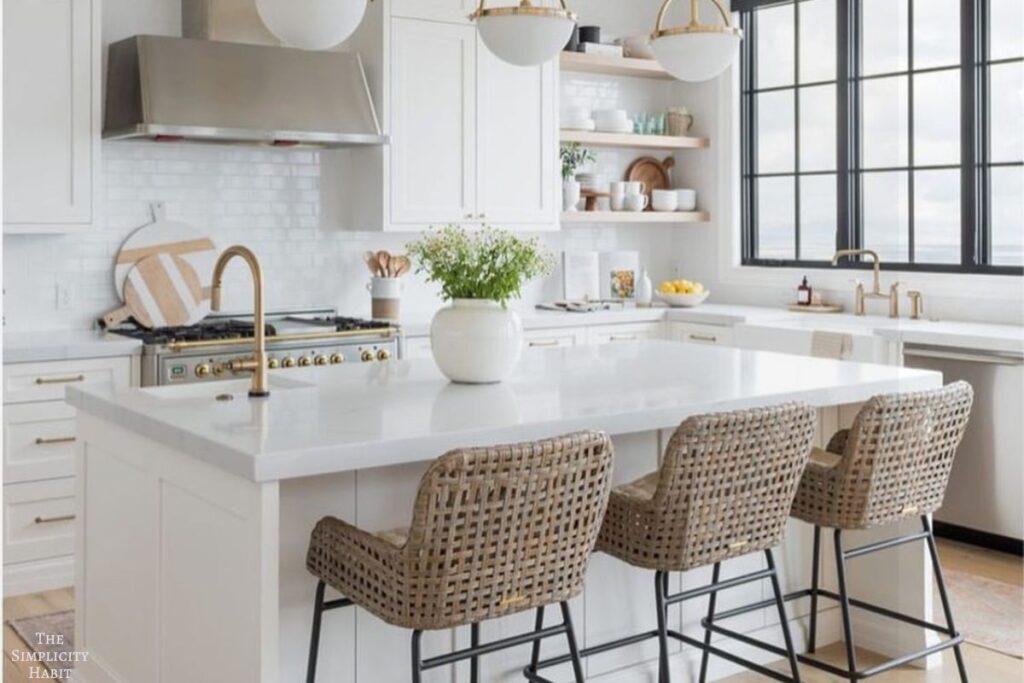 11. Countertop clutter
Another one of the things to get rid of for instant calm in your home is the clutter sitting on your countertop. Whether in your bathrooms or kitchen, countertop clutter can create stress when it limits your workspace in those rooms.
Create a space that functions optimally for you and your family members. By removing excess items from your countertops you can have more usable space for getting ready or preparing food.
Visually it also looks more calming to have a select number of purposeful items left sitting out.
12. Apps, notifications, & desktop icons
When considering what things you could get rid of for instant calm, don't forget to do some digital decluttering too.
Remove apps from your phone that you never use. Limit the notifications that you receive. This will take just a few minutes but can make a big difference in helping you to feel more calm.
If your computer's desktop is covered in icons, go ahead and get rid of the unnecessary ones there as well. You'll feel much calmer sitting down to work when you don't have tons of folders staring at you from the minute you turn your computer on.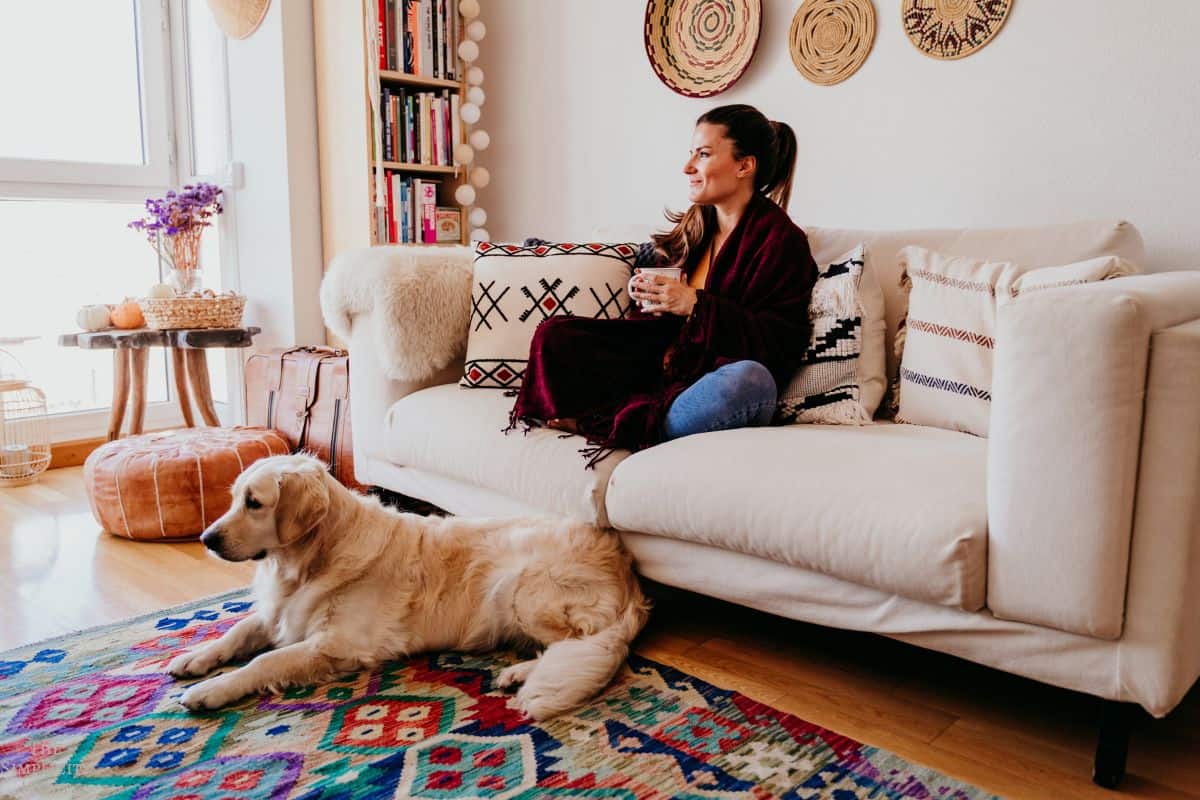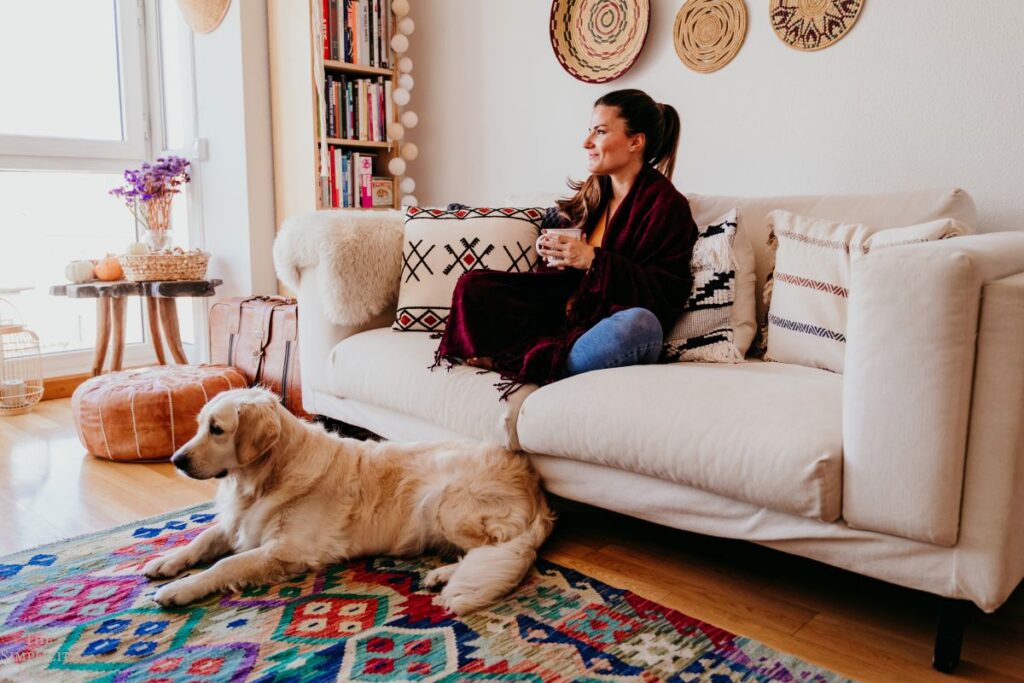 3 Less Easy Things to Let Go of for Instant Calm
The following three things are not as easy to let go of, but they will help to bring a greater sense of calm and peacefulness to your life.
13. One-sided relationships
While decluttering a relationship can feel anything but easy, it can be a way to provide an instant sense of calm to your life.
Carefully consider the relationships you have in your life. It's important to remember that even the best relationships take work, but if you're noticing unhealthy patterns happening, it's a good idea to take a step back to reflect.
Relational clutter can take some deep work to address so talking with a trusted friend or a therapist is a really helpful step to take.
14. Clutter in your schedule
By intentionally decluttering your schedule, you free up your time to focus on the things that matter the most to you.
Going forward, be thoughtful about what you say yes to (this is especially important for people pleasers). Remember that it's much easier to take back a no than a yes.
15. Expectations
One area of your life that can have a profound impact on your feelings is your expectations. This includes not only your expectations of others but also those you have of yourself.
Although we all have them, we often don't take the time to examine what these expectations are.
By reflecting on them, talking about them, and perhaps adjusting them as needed, you can find a greater sense of peace in your life.
What things will you get rid of for instant calm in your home? Let us know in the comments section below.
Sign up on the form below to get weekly decluttering tips and inspiration sent straight to your inbox. You'll also get the free 5 Areas to Declutter in 10 Minutes Checklist to help you get started decluttering today.