Inside: Use these easy steps to reduce visual clutter in your home and create a space that is more calm and relaxing.
When it comes to clutter at home, there's probably some stuff that bugs you more than others.
The stuff that's out of sight and out of mind probably doesn't bother you too much – like the items you've tucked away in closets or hidden in drawers and cupboards, or placed in the spare room you never need to access. Sure, it's there, but it doesn't have much of an impact as you navigate your daily routine.
It's the visual clutter that really bugs you. The stuff you can see when you gaze around your living room, or the things piled up on countertops and kitchen tables.
It's the stuff that clearly doesn't belong where it's been placed. This visual clutter is a major contributor to feelings of stress and overwhelm at home – and fortunately, it's something you can take care of.
Not sure how to reduce visual clutter in your home and restore a sense of balance and simplicity? Keep reading for some key tips and strategies you can implement today to declutter your space and feel more at ease.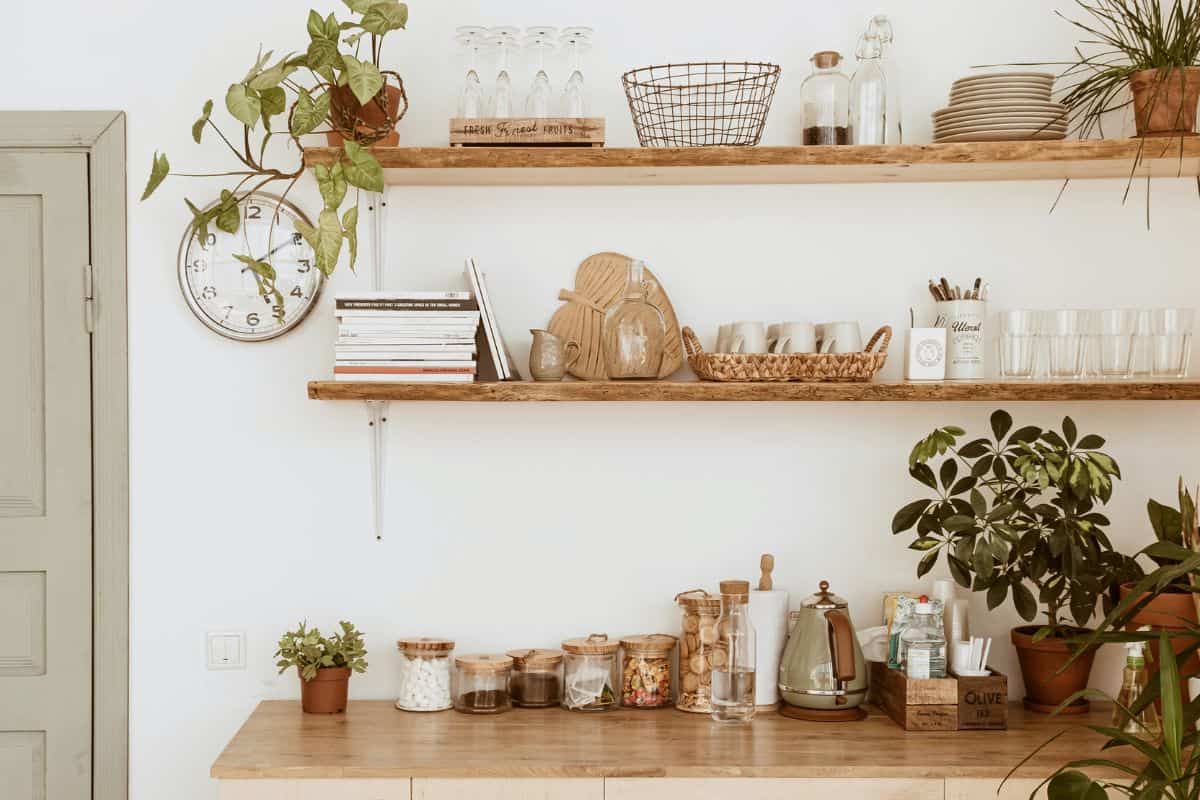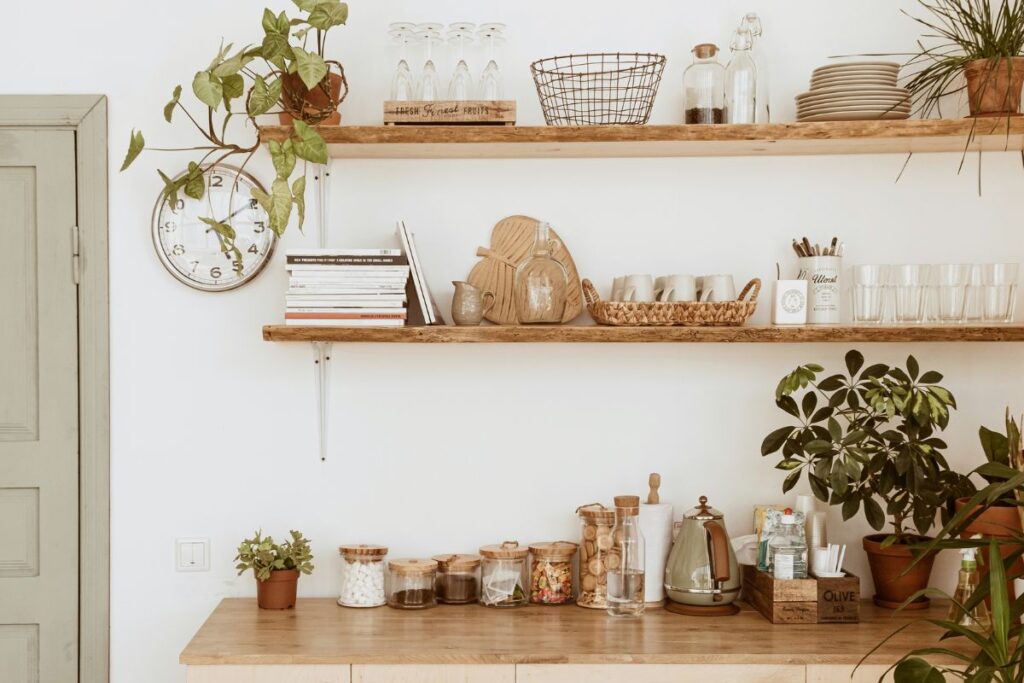 Learn How to Reduce Visual Clutter at Home in Four Simple Steps
The good news?
Reducing visual clutter doesn't have to be hard. There are some simple, straightforward steps you can take to make it happen.
And unless you're dealing with a serious clutter problem, it shouldn't take too long to see the results of your hard work. A good afternoon cleaning session is likely all it'll take to restore a sense of order and calm to your home.
The bad news?
It will require a little work and dedicated effort.
So roll up your sleeves, put on your favorite playlist, and get ready to reduce that visual clutter for good.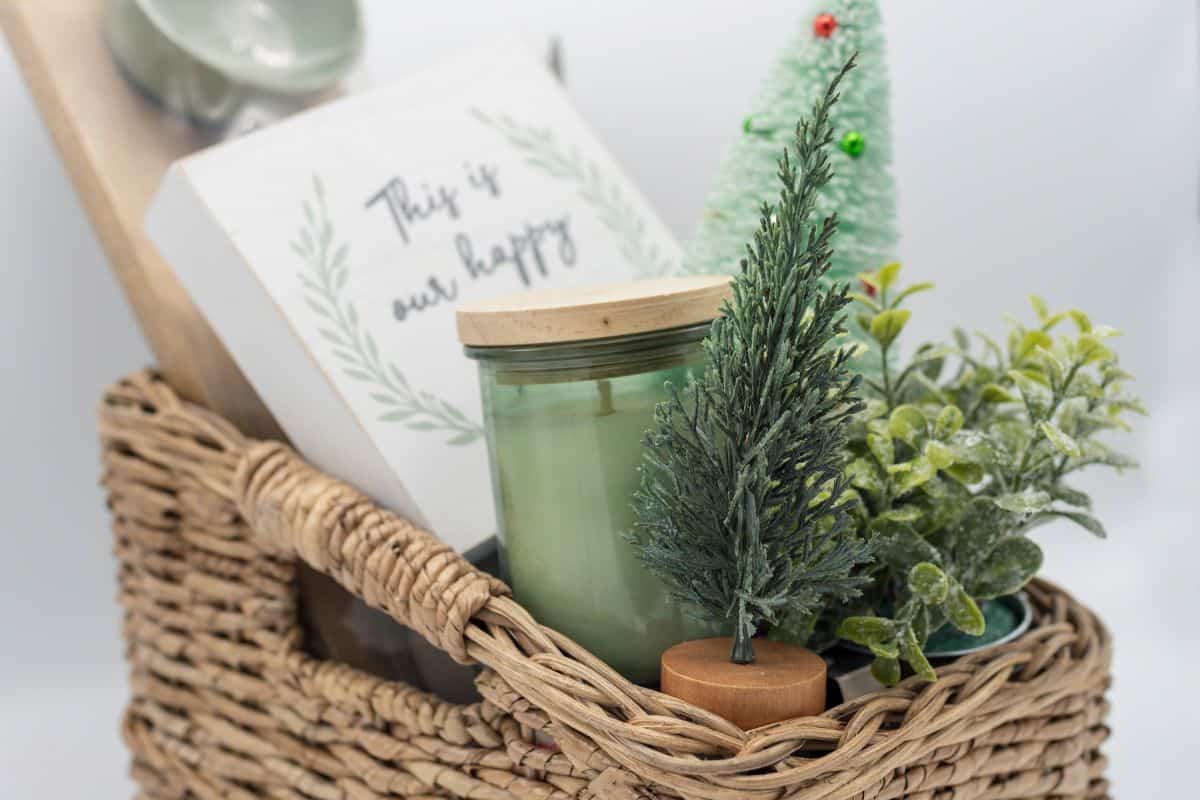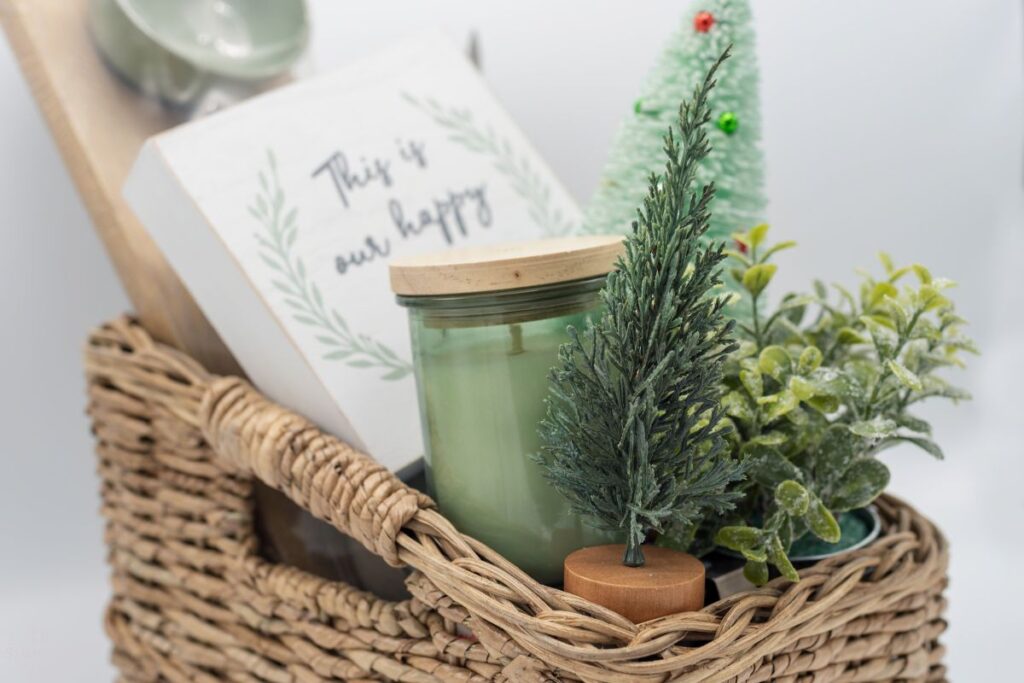 Step 1: Get rid of unneeded clutter.
In its most basic form, clutter can be split into two categories.
You've got your needed clutter – the stuff you should actually keep. Important letters and bills, clothes you actually wear on a regular basis, books you've revisited again and again, and sentimental items all fall into this category.
This is clutter that needs to be put back where it belongs.
But then you've got your unnecessary clutter – things like junk mail, literal trash, things that are broken, and stuff you simply don't love or use anymore. These items are ones to get rid of to clear up space in your home.
If you're feeling that your home looks visually cluttered, a great place to start is looking at your home decor. If your house is looking like a Hobby Lobby store, it's time to do some serious culling. Less is more in this case and the select items you love will stand out more when they aren't crowded out by a bunch of extra stuff.
Next, check all flat surface areas in your home. Are there items sitting out on them that either need to be decluttered or put away? Removing these items is a really quick way to immediately reduce visual clutter in your home.
Also, look around your home at how things are organized (or not organized as the case may be). Do you have too much stuff to fit the space in your home? If so, reduce your collection to something more manageable.
Depending on what you're getting rid of, you might want to discard, recycle, donate, or sell it. However you choose to get rid of it, the goal is to act fast.
Don't start a 'donate' pile that's going to sit in the corner (or the trunk of your car) for weeks. Make a point to get rid of it as soon as possible.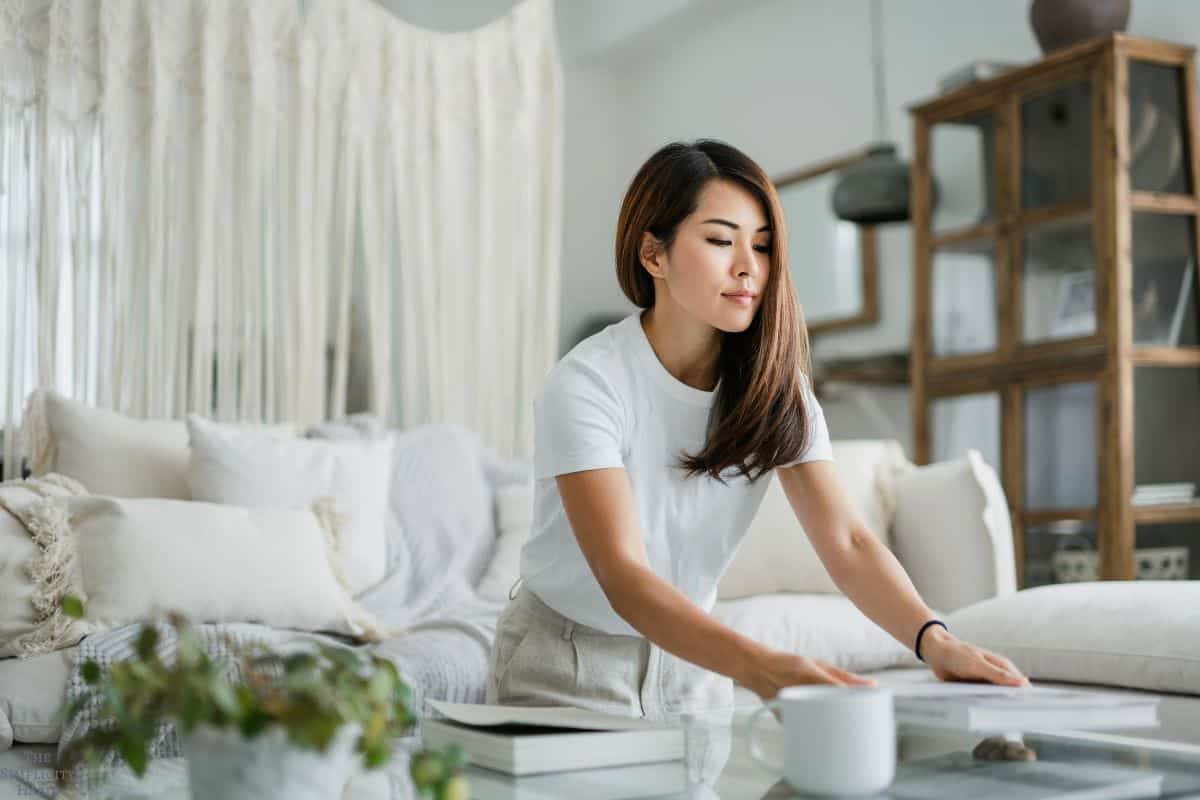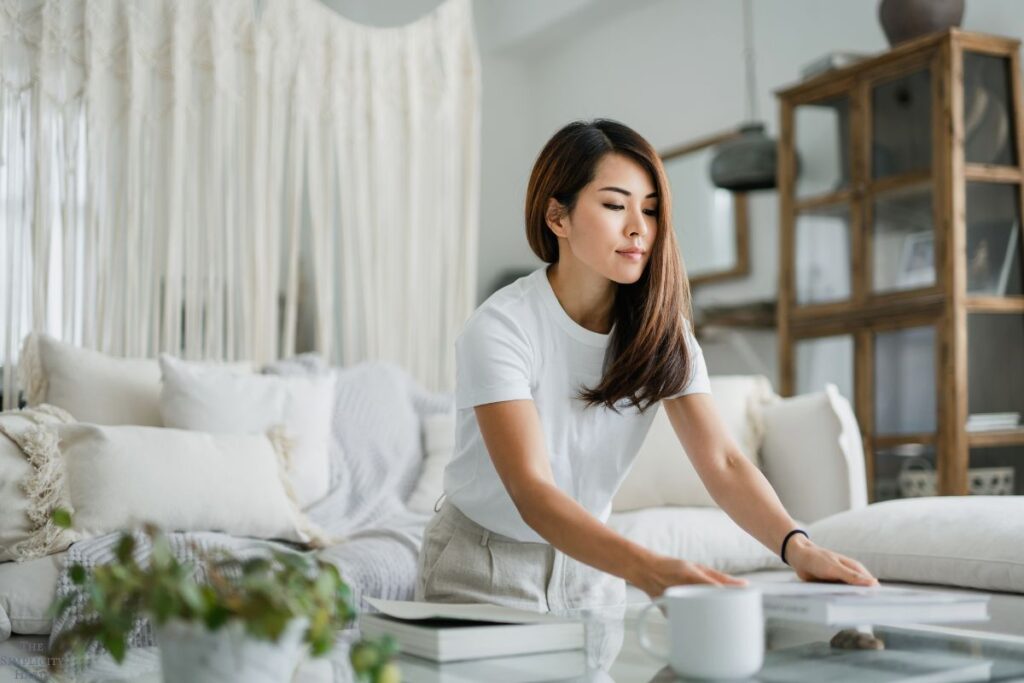 Step 2: Put things back where they belong.
Now, let's move on to the clutter you actually need to keep. There are various things that make your house look cluttered and one of them is leaving too many items out.
Often this happens because people either get distracted or want to keep an item out so that they remember a particular task they want to take care of. There are better ways to do that though that don't involve leaving clutter out.
Every item needs to have a 'home' – a place where it fits and belongs.
Books belong on the bookshelf.
Your phone charger goes in your desk drawer.
Documents for your personal records belong in your filing cabinet or converted to digital copies before being destroyed.
Clothes belong in your laundry hamper or put away in your closet or dresser drawers.
Take the time to put items back where they belong. Initially, it may take some time to do this, but once you get everything put away and adopt daily decluttering habits, it will become second nature.
And anything you need to keep that doesn't have a home? Set it aside – we'll deal with that next.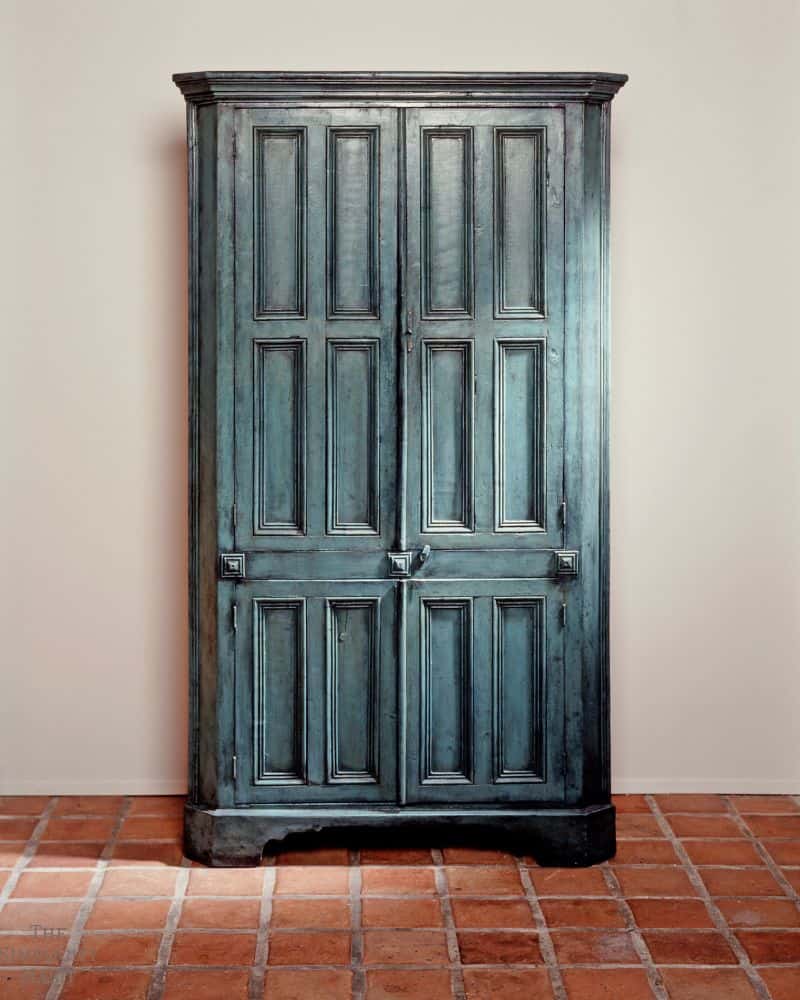 Step 3: Invest in storage solutions to keep your stuff out of sight.
Disclosure: As an Amazon Associate I earn from qualifying purchases. Please note that I only recommend products I use and love. Click here to read my full disclosure policy.
While open shelving might be trending, if you're sensitive to visual clutter, it may not be a good option for you.
As you navigate the process of tidying up, you might find that you don't have the right storage for all of your stuff.
Maybe you have way too many books than you can reasonably fit on your bookshelf, or too many clothes for your too-small closet. Or maybe you love to cook but just don't have the space in your cabinets for all of the gadgets you've picked up over the years.
The solution is simple – invest in the right storage solutions to meet your needs.
There are virtually endless options out there when it comes to storage and organization solutions that can work with your space and budget. Some of these are great things to buy secondhand in order to save more money.
Here are some organizing solutions to consider:
You can buy all kinds of shelving, bins, boxes, and organizers to keep your stuff tidy and neat. The key? Wait until you actually understand the full extent of what you need to store before you shop for storage solutions. You should always declutter before attempting to organize.
That way, you can buy what truly meets your needs – instead of guessing and running the risk of still having insufficient space and continuing to try and manage too much stuff.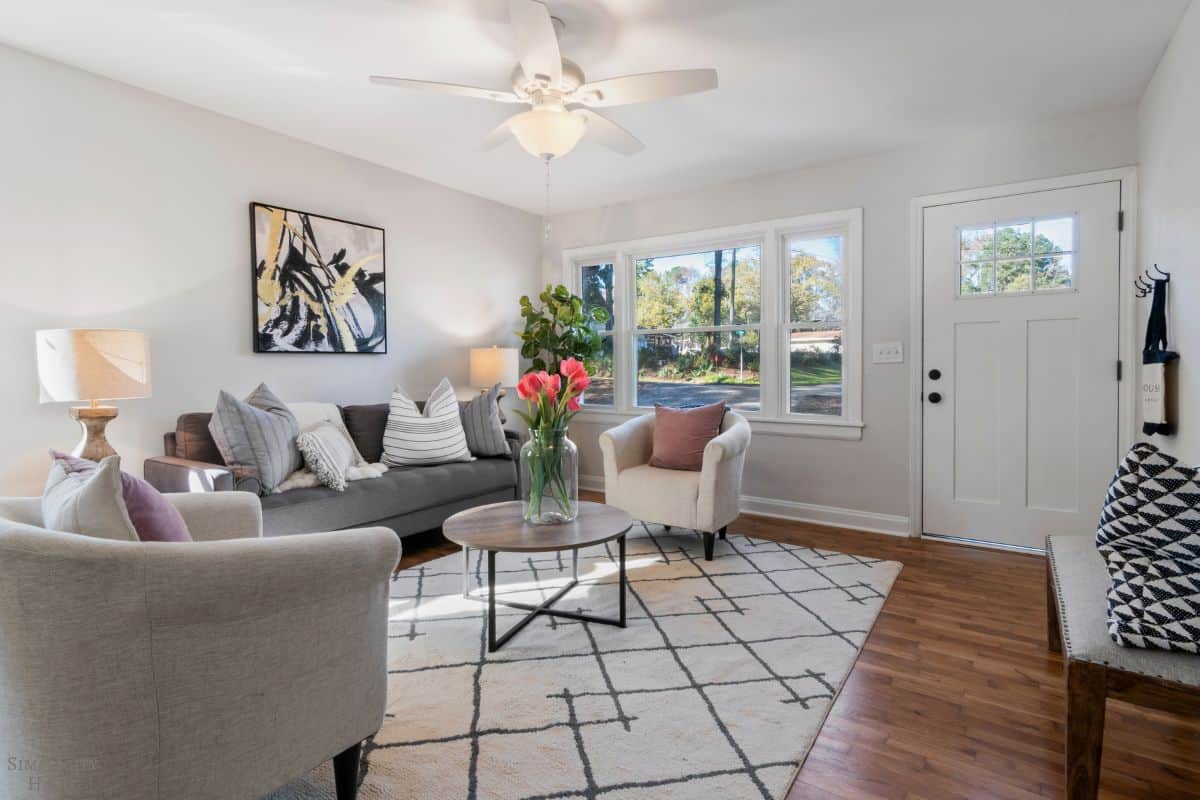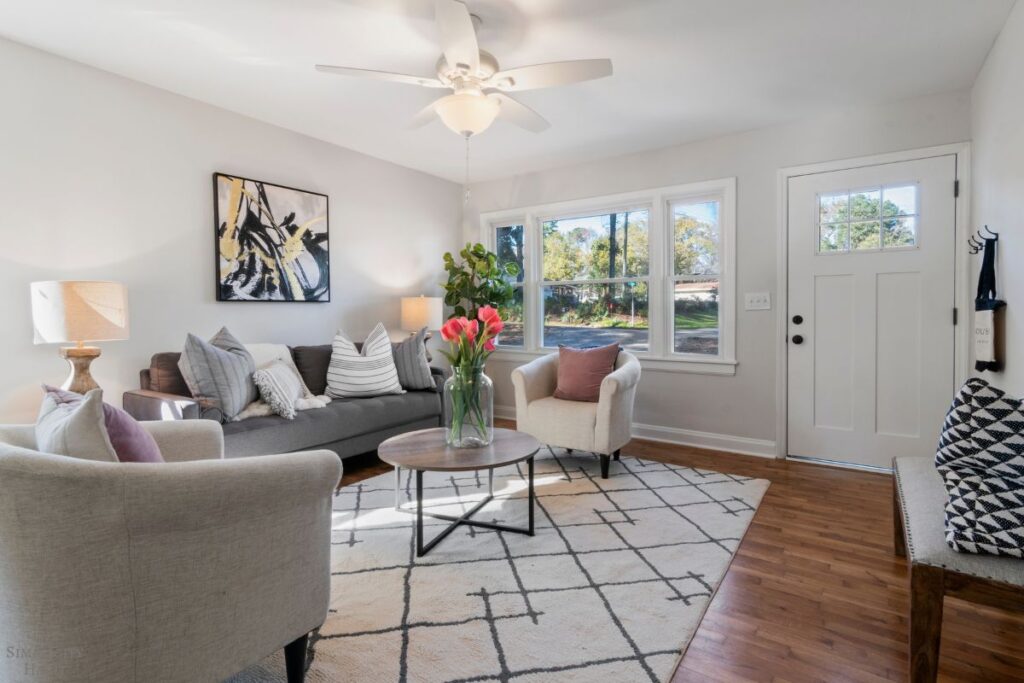 Step 4: Establish a decluttering routine that works for you.
Once you've managed to declutter and clean up, step back and admire your hard work. Enjoy the feelings that your peaceful, tranquil, tidy space brings. And then make a plan to keep it that way!
Of course, the goal is to keep your home clutter-free moving forward. But let's be realistic. Old habits die hard. If you've tossed the mail on your kitchen counter every single day for the last ten years, you might be able to stop – or you might find yourself unable to change that habit. 
If changing your habits and putting your stuff away immediately after using it isn't an option for you, the next best thing you can do is establish a decluttering routine for yourself.
You might carve out 15 minutes each evening after dinner to reset your space to keep it neat and tidy, or save the task for the weekend and spend an hour or two restoring order to your space.
It's up to you and whatever works best for your schedule – as long as it's something you can commit to and incorporate into your regular routine.
And if you share your space with family or roommates? Make sure they're on board, too. Sit down and come to a mutual decision on what's manageable – then hold each other accountable.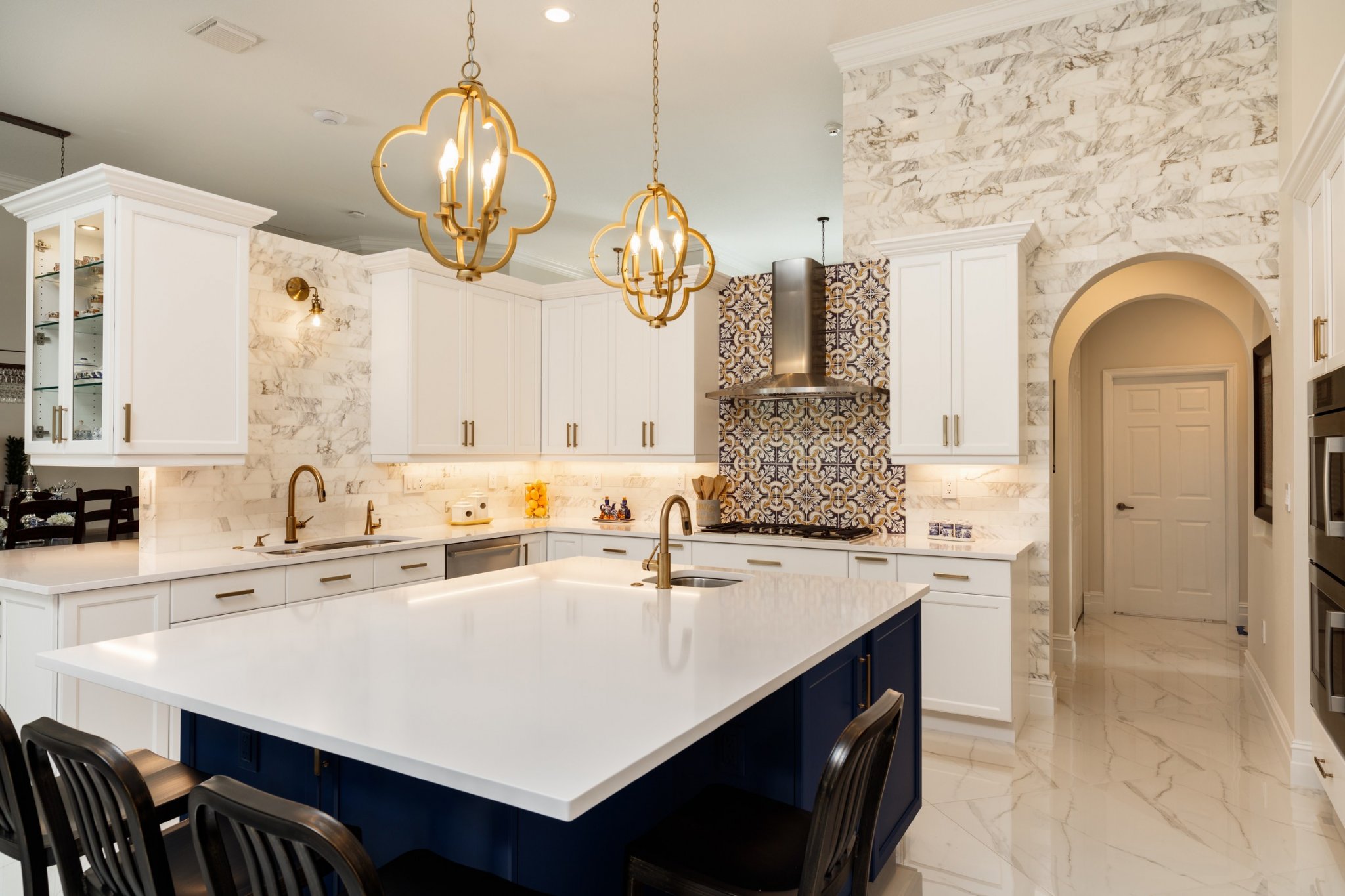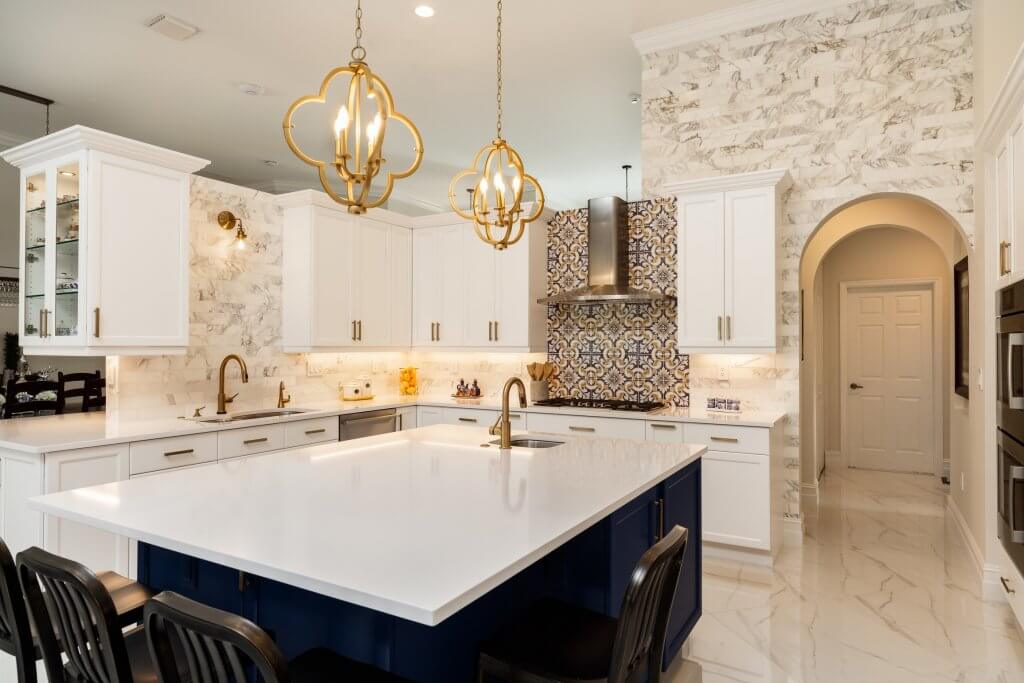 How have you managed to successfully reduce visual clutter in your home? Leave a comment and let me know!
To make your home feel calmer and more peaceful, look for ways you can reduce visual clutter. Start with some of the items on the checklist below!
Sign up on the form below to get weekly decluttering tips and inspiration sent straight to your inbox. You'll also get the free 5 Areas to Declutter in 10 Minutes Checklist to help you get started decluttering today.