Tired of feeling totally overwhelmed by the amount of stuff in your house?
Can't seem to find anything you're looking for among all of the mess and clutter?
Chances are, you have too much stuff and not enough space. It's not that your home is too small, but rather that your stuff has taken over making you feel like you're lacking space.
And you aren't alone.
Keep reading to learn:
How to know if you have too much stuff
How having too much stuff affects you
What to do when you realize you do have too much stuff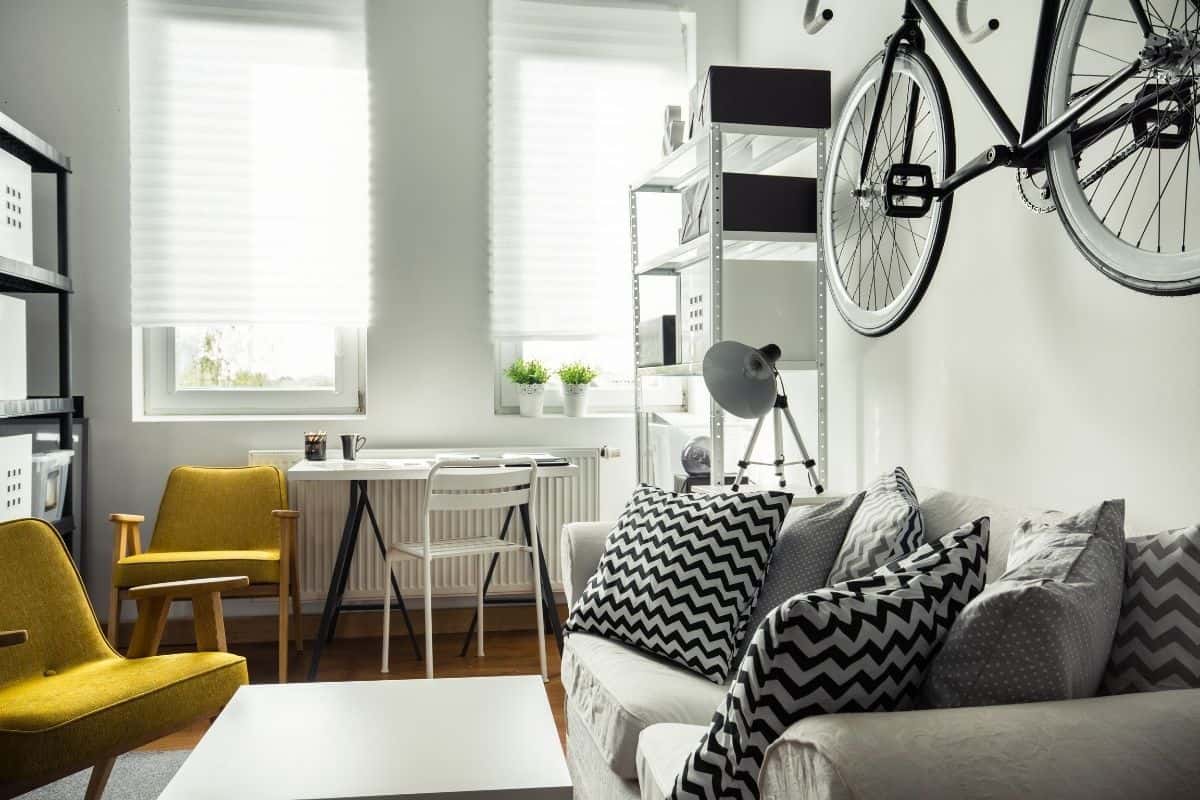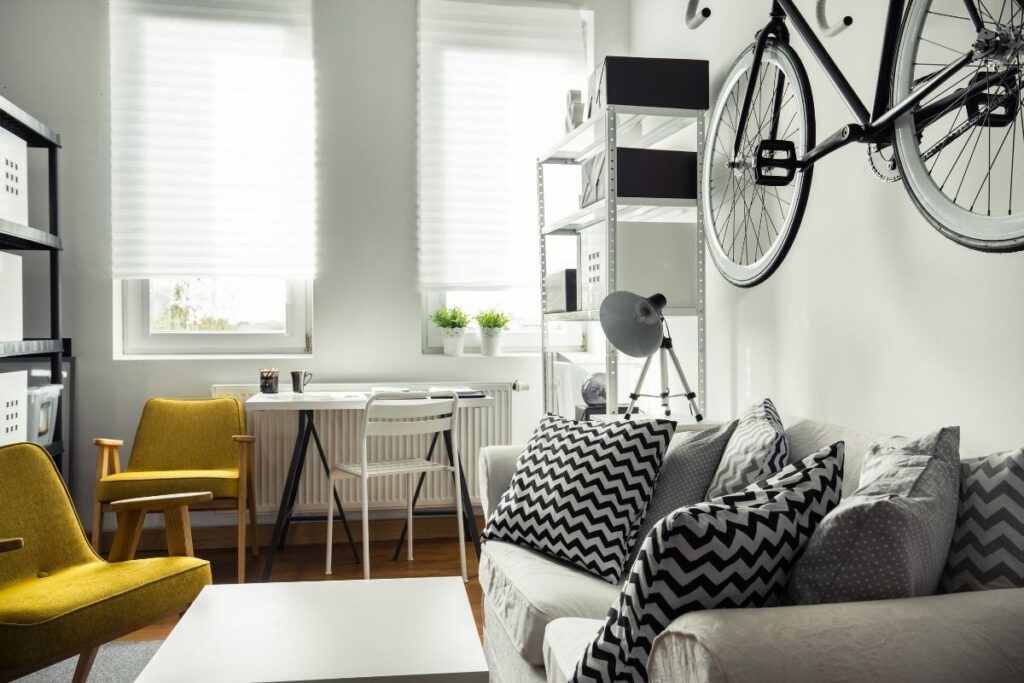 Is Your Space Overwhelmed With Too Much Stuff?
Are you starting to feel overwhelmed by the amount of stuff in your space?
It can happen to all of us. One day, we're doing fine – totally organized, plenty of room, no cause for alarm. But over time, as we accumulate more and more things, it can start to become a slippery slope.
Things begin to pile up. And then it's easy to find yourself totally overwhelmed.
Too much stuff… or not enough storage?
When stuff starts to feel overwhelming, most people don't immediately decide to get rid of things. Instead, they buy more storage – bins, boxes, shelves, and other spaces to store stuff.
While it's important to have adequate storage, it's too easy to let storage become your go-to solution for too much stuff.
As long as you're making conscious decisions about what to store and what to get rid of, you won't have a problem. However, most people err on the side of caution and store too much, leading to problems down the road and feeling as though they lack space.
Does having too much stuff cause you stress?
Having too much stuff doesn't just create a headache when it's time to clean up.
Too much stuff can actually add more stress into your life – which is the last thing we want. As this article explains, clutter can take a significant toll on your life and cause additional unwanted stress.
How do I know if I have too much stuff?
Not quite sure if you're actually overwhelmed by the stuff in your home – or just plain overwhelmed? Here are some signs that might show you're dealing with too much stuff.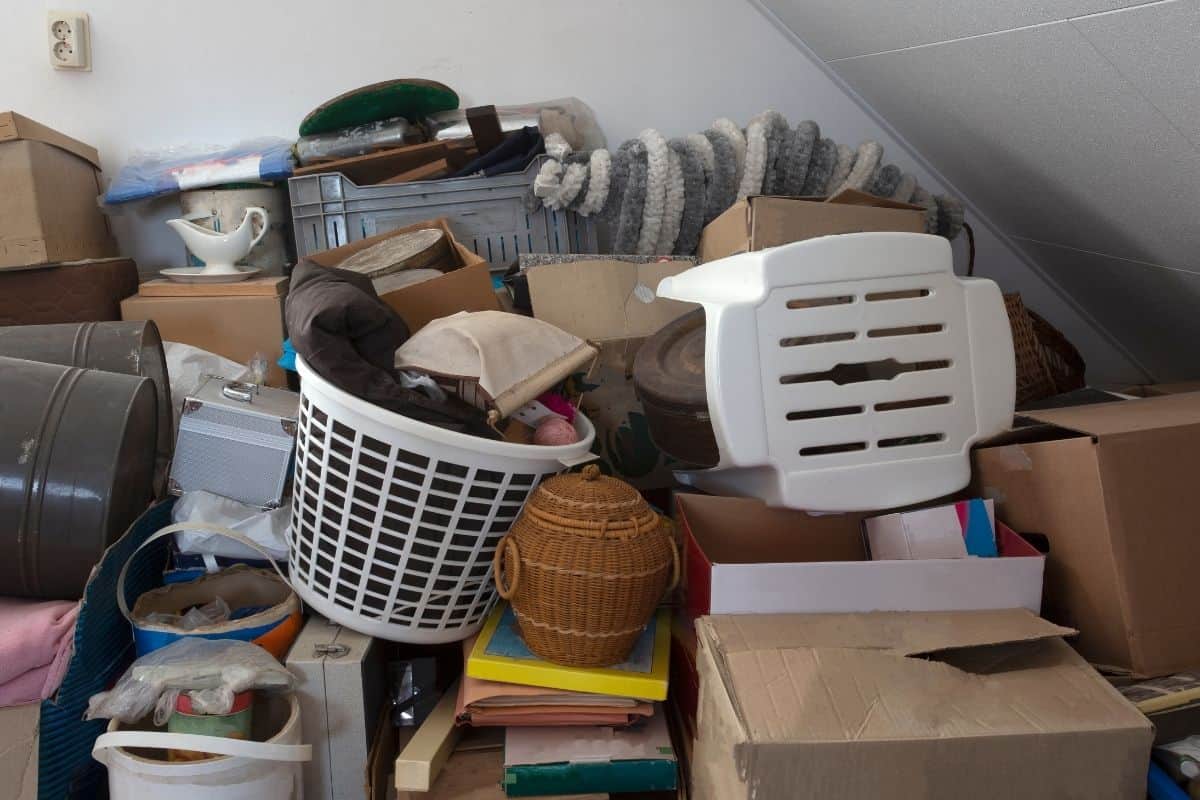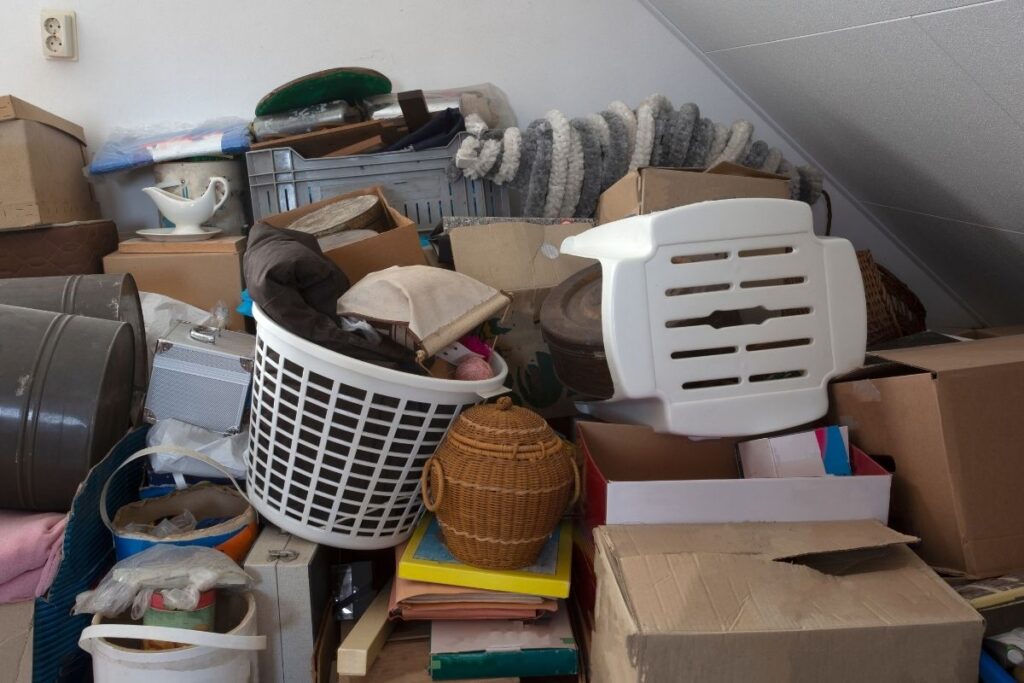 10 signs you have too much junk in your house
As you read the following questions, notice how many you're answering yes to.
1. When you walk into your house, does it feel crowded?
Your home should feel cozy and inviting – not crowded and busy. If you aren't able to move around easily in your home and your space feels crowded, it might be time for you to declutter your home and get rid of some stuff.
2. Is your house so cluttered you don't know where to start?
If the sheer amount of stuff in your house makes you overwhelmed, and you don't even know where to begin getting organized, you have too much stuff.
Pick an area that you can declutter quickly and that will have a big impact on your space. You don't have to have hours and hours available. You'll be surprised at what you can get done in just 10 minutes a day as long as you're consistent with it.
Sign up on the form below to get a checklist of 12 high-impact areas you can declutter quickly and 100 items that are easy & painless to get rid of!
3. Do you have trouble finding things you use often?
If you're constantly searching for the television remote or that book you're reading, you might have too much stuff. You should be able to keep track of your belongings and set things down without totally losing track of them.
If you're constantly buying duplicates because you can't find things you already own, that is another clue that you have too much.
4. Do you have items you purchased that are still in the bag?
Most of us purchase things with the intent to actually use them. If you're finding stuff around your house that you've never actually opened, unwrapped, or used, you might have too much stuff.
The clothes in your closet that you've had for a while but still have the tags on? That too is a sign of too much stuff.
5. Do you have NO idea what's in your storage boxes?
Storage boxes can be a great way to keep clutter out of sight – as long as you know what they're hiding. If you don't have a clue what's inside your storage boxes, chances are you're holding onto stuff you don't actually need.
This is particularly true if you moved years ago and those boxes haven't been touched since you settled into your home.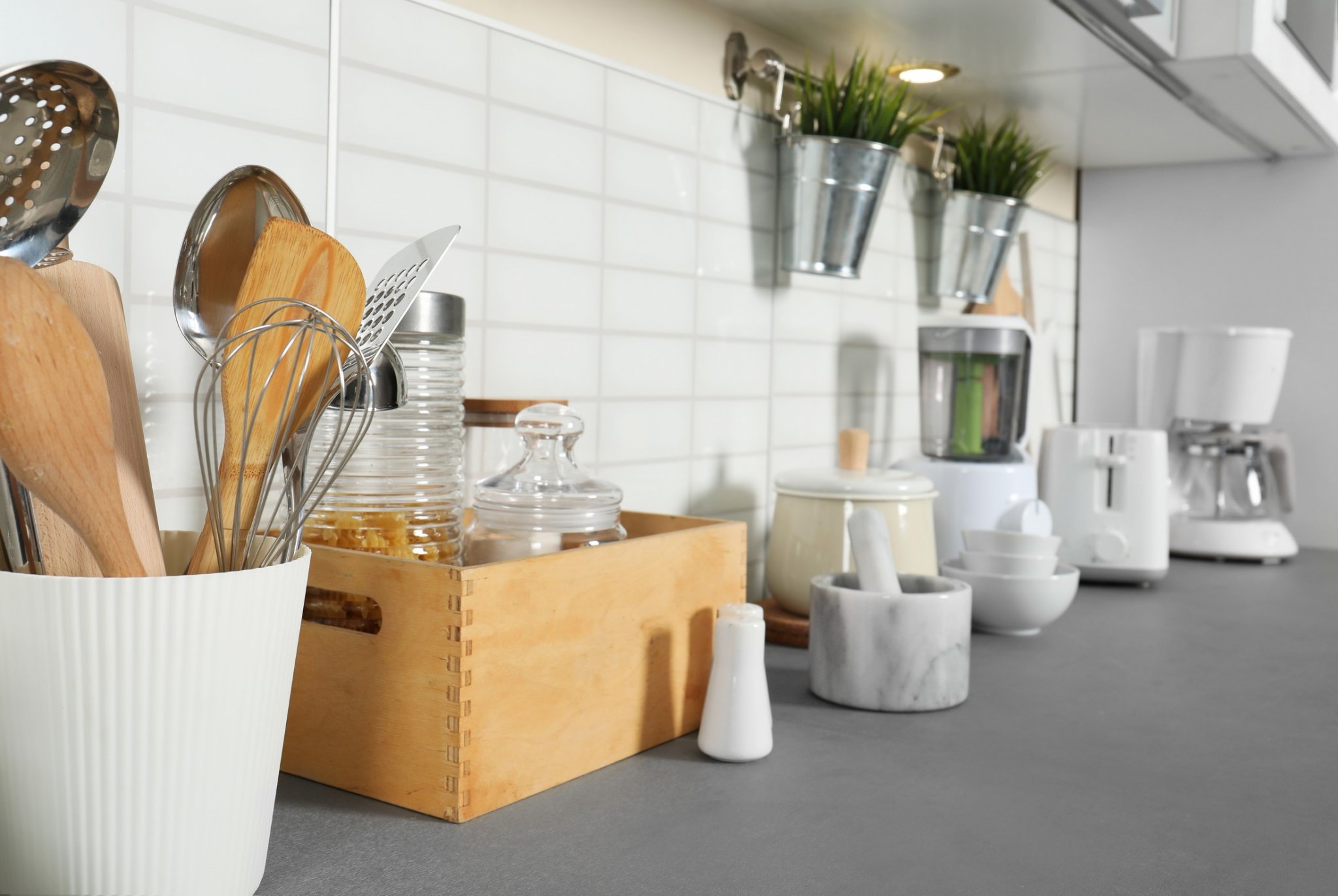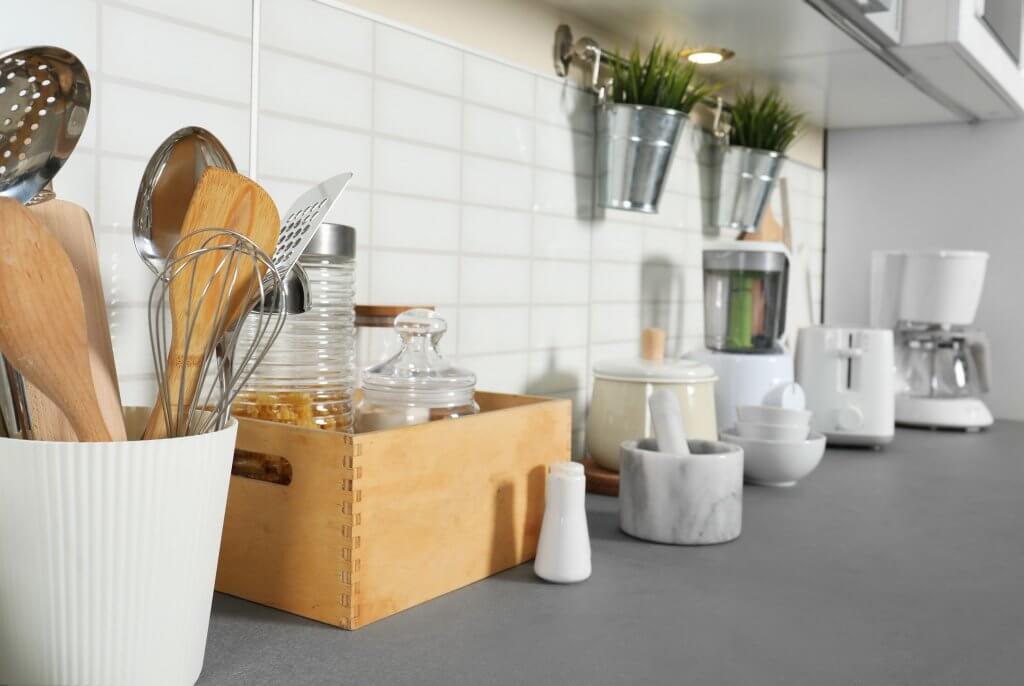 6. Are the surfaces in your home covered in stuff?
Tables and countertops should be clean, not cluttered. If you can't find a square of counter space to put down your beverage or prepare a meal, it's time to clean up and get rid of some stuff.
7. Are clothes overflowing from your closet and drawers?
Clothes are meant to be stored inside closets and drawers – not spill out of them. If you can't actually fit your clothes into your closet or dresser, there's a good chance you have more clothes than you actually need. Consider filling a bag to donate to a local charity.
8. Do you always have to "clean up" before anyone comes over?
Are you always scrambling to hide your mess before friends and family visit? If you're filling a closet with assorted items to clean up quickly, consider getting rid of some of that stuff instead.
9. Are you paying for storage for things you aren't using??
Storage units can be a great temporary solution when you're in a time of transition. However, you should make sure the things you're holding onto are worth the monthly fee for the unit.
If you're paying to store items you no longer need and won't use again, it might be time to get rid of some stuff – and that storage unit.
10. Do you feel like you have too much stuff?
And the last one is likely the most obvious. If you feel burdened by the things you own and it's difficult to rest or relax in your home because of your stuff, then it's too much for you.
People often assume that they just need to get more organized, when the reality is they are trying to manage too much and would be better served by decluttering more.
Every person has their own limit for how much stuff they can comfortably handle. If you're constantly feeling overwhelmed with the number of things in your home, then you likely have too much stuff.
If you answered yes to many of these questions, you likely have too much stuff and not enough space.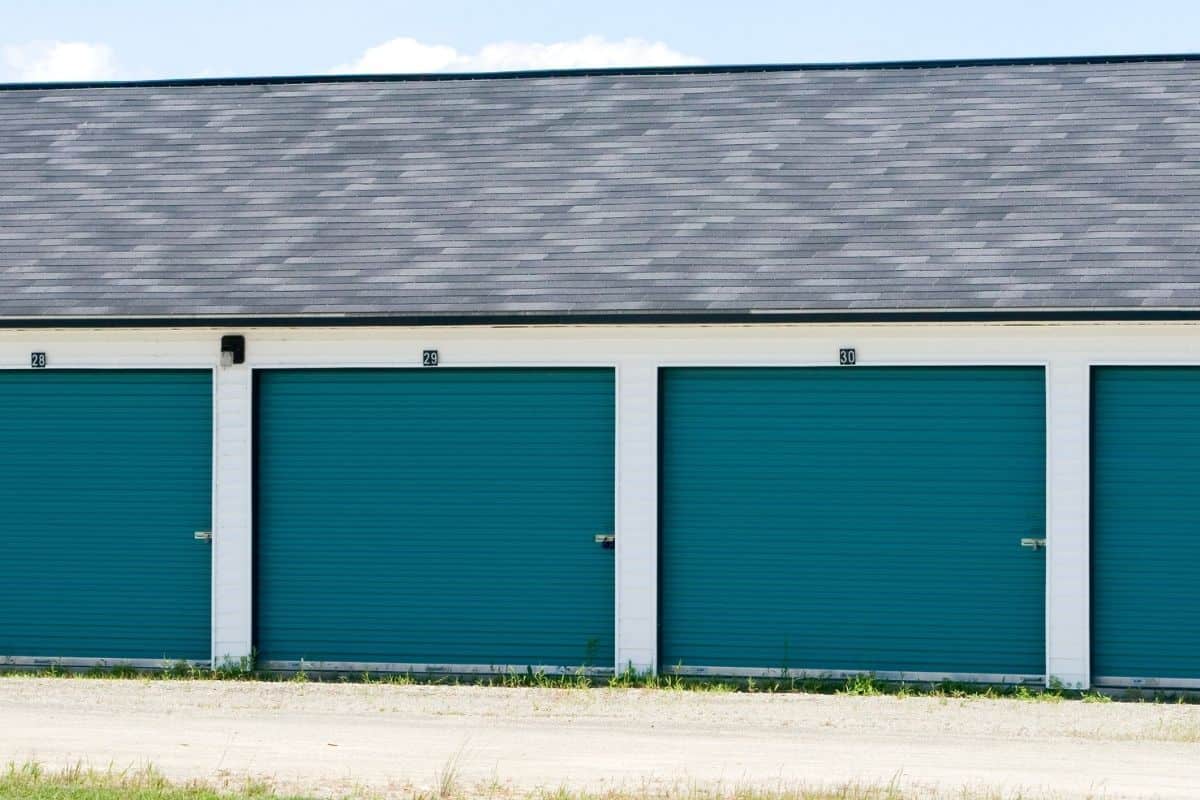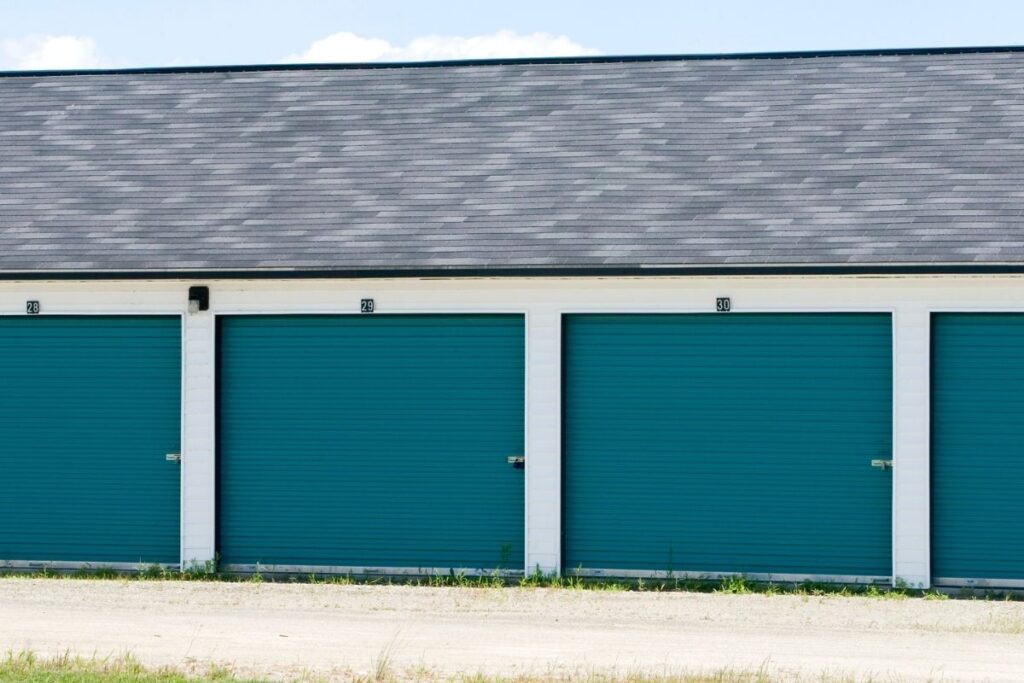 What Possessions Do I Really Need?
Facing the harsh reality that you have too much stuff forces you to answer another tough question.
What possessions do you really need?
When you sit down and think about it, you don't actually need most of the stuff that fills your home. Data shows that we only use about 20% of the things we own. If you pare down, you'll likely find that you feel like you have more space.
If you're feeling overwhelmed by your stuff, take a step back and ask yourself – what do you actually need to survive? To be happy? To stay healthy?
Instead of focusing on what you're getting rid of, focus on what you want to keep. When you keep your mind on your goals for your home once you're done decluttering it makes the process much easier.
Why do we buy so much stuff?
So how do we end up having so much stuff in the first place? There are a few reasons. One is our shopping habits. We live in a consumer-driven society where we are constantly being sold products and told that we deserve them or that they will improve our lives in some way.
The ease of ordering online has furthered those spending habits. And once things come into the home, there are some common reasons that people hold onto things even after they've become clutter. This is how we end up accumulating so much stuff.
How does having too much stuff affect you?
Whether or not you recognize it, having too much stuff does have an impact on your life. Having too many things can cause us to feel distracted, overwhelmed, and frustrated. It can cause anxiety, indecision, and stress.
In other words – it's not adding to your life in a positive way.
So, what do you do about it?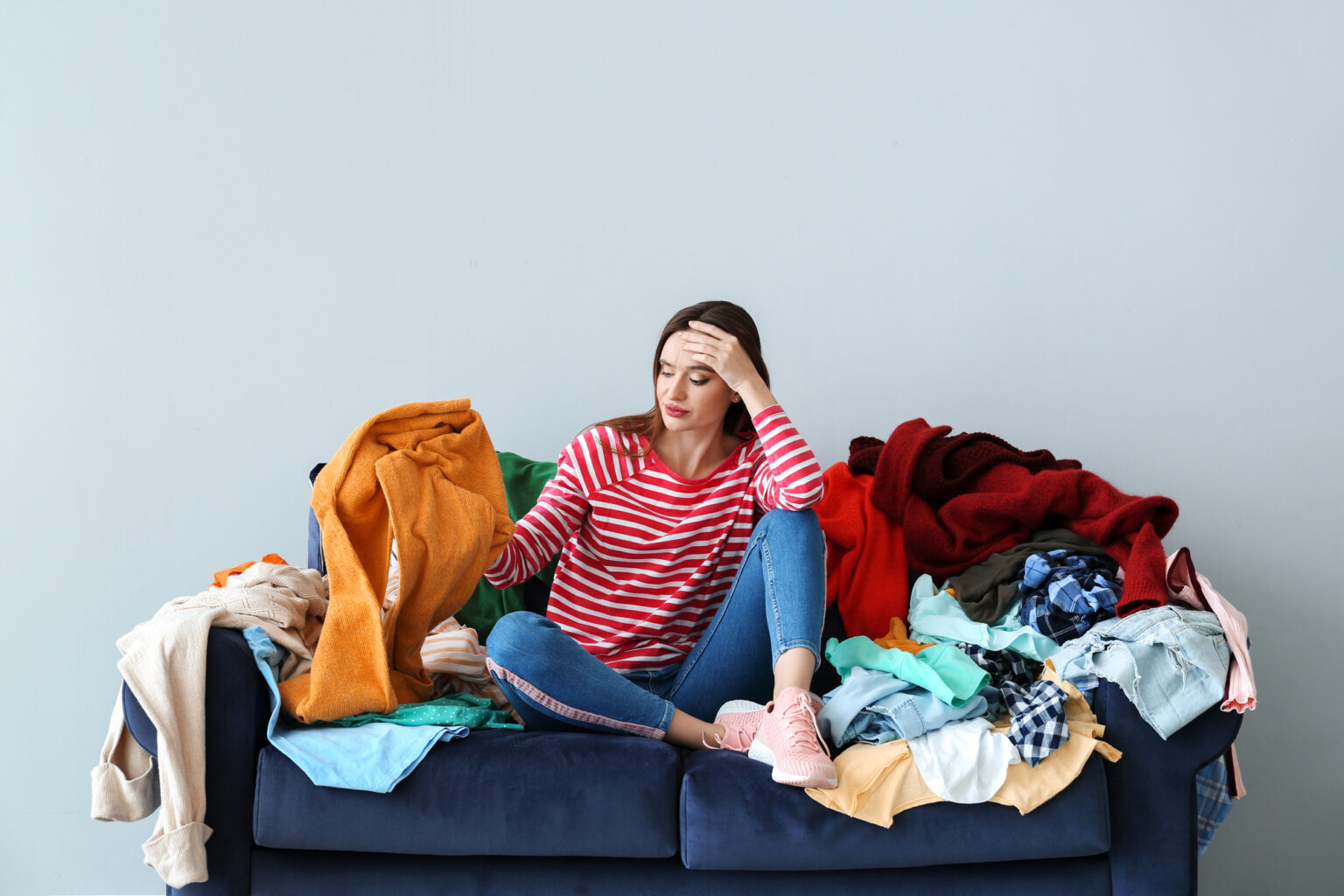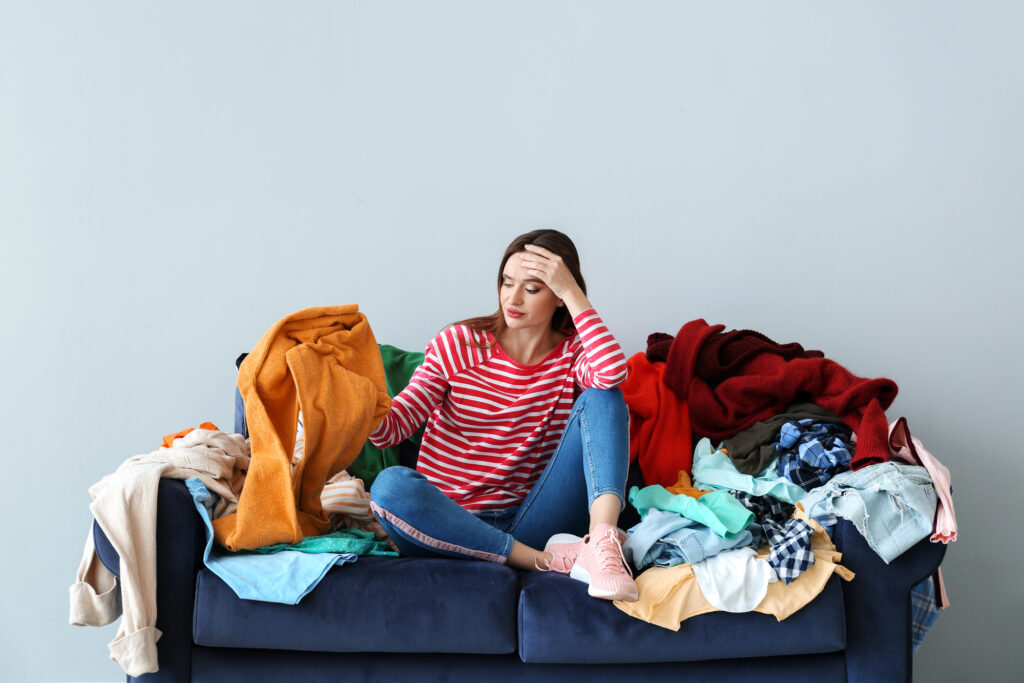 What is the solution for too much stuff and not enough space?
If you have too much stuff, the solution is to get rid of the things you don't need, which will create the feeling of more space.
People tend to fill the spaces that they live in. Getting a bigger house usually means adding more stuff. It's easy to blame the square footage and to think that the problem is not the amount of stuff you have.
Your home, no matter what size it is, provides a physical boundary. The size of the rooms will help to determine how much is too much. Don't try to stuff more and more in or you will feel like you are running out of space because you've filled it with more than will comfortably fit.
Go through the decluttering process in your home and notice how much more space you feel like you have! It's one of the many benefits of having a decluttered home.
Acknowledging that you have too much stuff is the first step to decluttering your space!
Feeling like you have too much stuff and you're ready to get back more space? These tips will help you get started today!
Want to keep up to date with The Simplicity Habit? Sign up on the form below to get weekly simplifying and decluttering tips sent straight to your inbox! You'll also get the FREE Decluttering Jumpstart which includes 100 easy items to declutter and 12 high impact areas to declutter in 10 minutes.