Inside: Clutter can appear in your life in various places. In this post, we'll address the importance of decluttering relationships with three tips to help you think through the process.
When we think about clearing out the clutter in our lives, most of us think about the stuff that's occupying our physical space. The junk mail on the counter, the board games collecting dust on the shelves, all those clothes in your closet that you think you'll wear but have gone untouched for years…
We might think about decluttering our calendars – getting rid of obligations and commitments that don't bring us joy and aren't necessary in our lives.
We may even think about decluttering our digital lives – our social media profiles and our email inboxes, which can get overwhelming faster than we'd like to admit.
But one thing we often forget to declutter?
Our relationships.
Decluttering relationships can be hard – far more challenging than getting rid of the unneeded stuff in your home. But the process is just as important – if not more important – than focusing on the physical things that surround you.
The people in your life have a tremendous influence on your happiness and well-being, and it's crucial to step back once in a while, evaluate those relationships, and consider how (or if) you could them to a healthier place.
Let's take a look at why decluttering relationships is so critical, and how we can take action to distance ourselves from the relationships that have become toxic.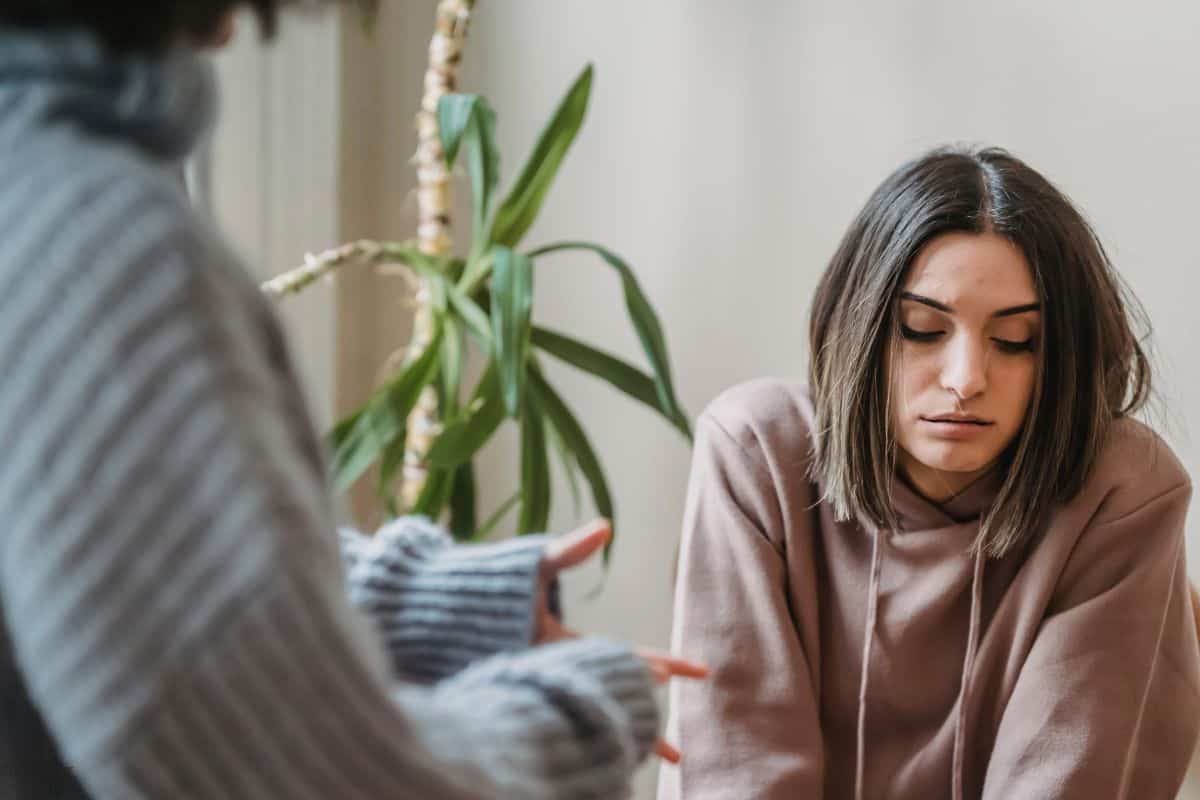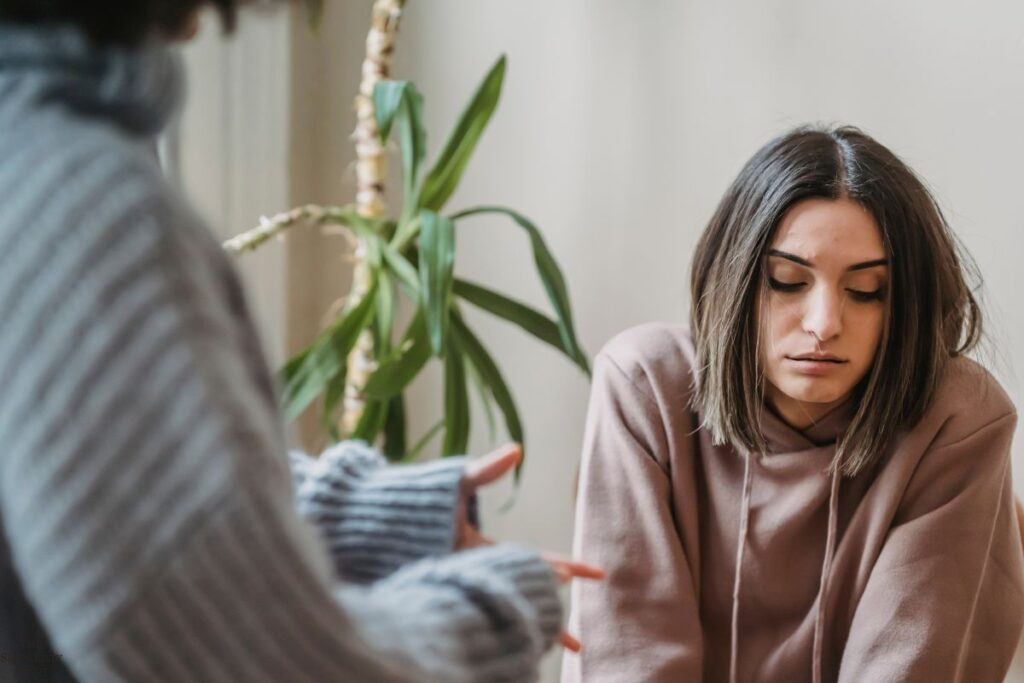 Decluttering Relationships: Why Does It Matter?
For many of us, the people in our lives are fundamental to who we are and how we feel.
Humans are social creatures, and we thrive when we're connected to others in meaningful ways. Even those of us who identify as introverts need those connections to live a fulfilling life.
But like anything else, maintaining those relationships takes time, effort, and energy. And you only have a limited supply of that to give without leaving yourself drained.
If you have healthy relationships in your life, they will help replenish your energy and refill your metaphorical cup.
They work both ways, a balance of give and take, with both parties reaching out and putting in the effort. They bring you joy, challenge you in positive ways, and give you something to celebrate – and someone to celebrate with.
But chances are, not all of the relationships in your life meet those criteria. Like many of us, you're probably holding onto some relationships where you're the only one putting in the work, or relationships where you find yourself exhausted after every interaction. 
There are also seasons in life when people are less able to be available and may be more in need of having a friend than being a friend. And other times when it's the opposite. That is part of life.
However, you may find that certain relationships no longer are worth the time, effort, and energy you've been putting into them. Not every friendship is meant to be a lifelong one and it's natural for some relationships to grow apart over time.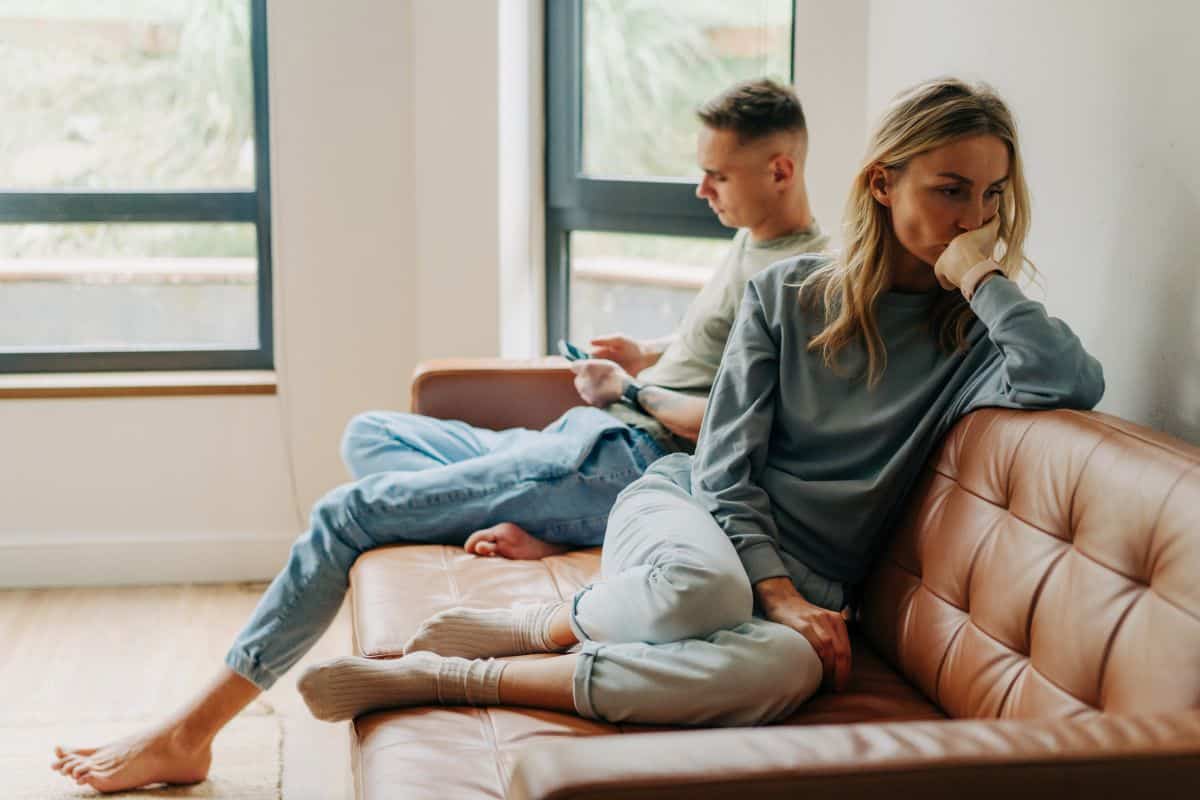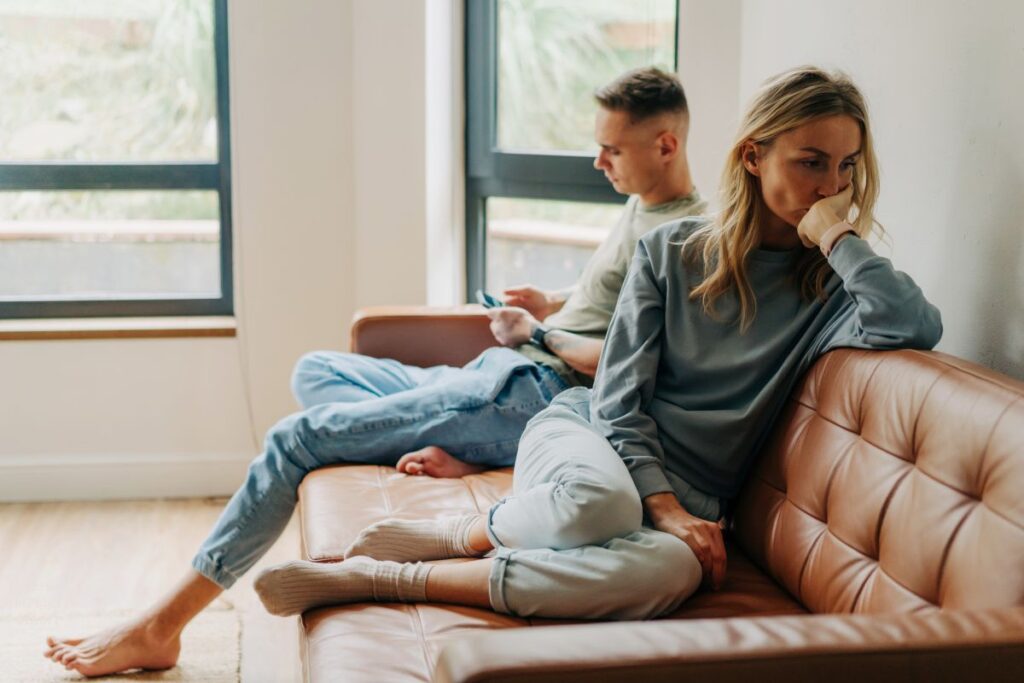 3 Tips to Help Declutter Your Relationships
Now, I'll be honest – decluttering your relationships isn't usually easy or simple. While some ties are easy to sever, some are more challenging, or even impossible, to truly step back from.
Most of us would find it much easier to tackle that messy closet. But with these tips in mind, you should be able to take some meaningful steps toward making it happen.
Here are just a few steps you can take to declutter your relationships and bring yourself peace and balance.
1. Don't overlook your needs. 
Under most circumstances, being selfish isn't something I'd necessarily recommend. But when it comes to decluttering relationships, it's important to consider your needs.
In many cases, the relationships you need to distance yourself from aren't working for you – but they are benefiting the other person in some tangible way. This could look like…
An overbearing mother-in-law who constantly lets you know that she doesn't approve of you or the way you parent.
A friend who consistently reaches out for favors and help – but never listens when you try to talk or offers to support you in return.
An old connection who seems to keep in touch only to gloat about their success, putting themselves on a pedestal and using you as a point of comparison.
Someone who considers you their confidante and shoulder to cry on but talks badly about you behind your back.
While these people may feel like they need you in their lives, you may not be benefiting much – or at all – from your relationship. And if that's the case, it may be time to create a little distance between each other… or step away from that relationship entirely.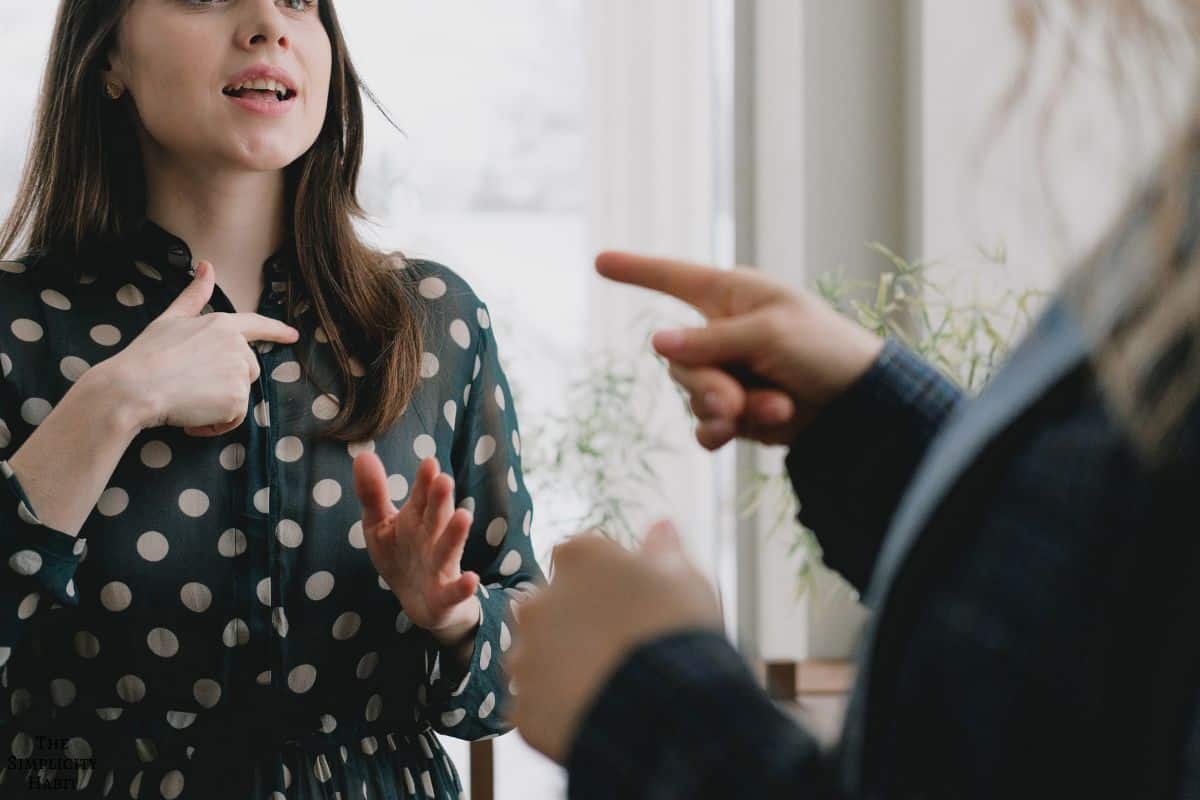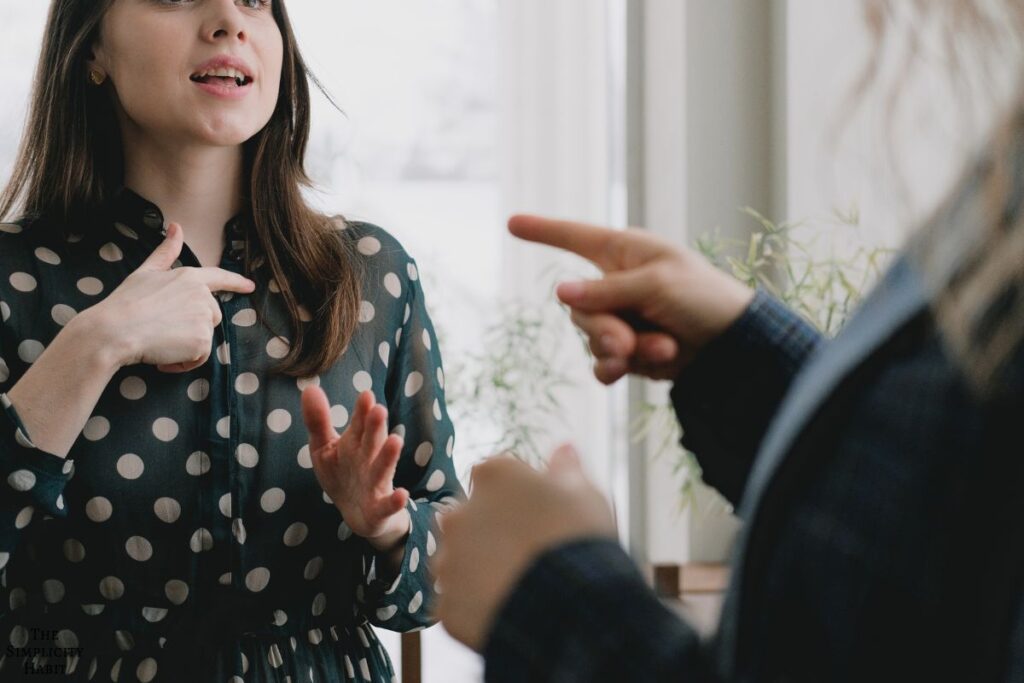 2. Eliminate toxic people from your life.
One category of people who can absolutely go?
Toxic people.
Most of us have the misfortune of at least knowing one. Anyone can be a toxic person – a close family member, an old friend, a new acquaintance, a manager, or a colleague at work.
Toxic people are manipulative. They are abusive – in obvious or in subtle ways. They might find ways to twist your words or try to make you feel like you're always the one that's at fault.
And instead of taking ownership when something goes wrong, they play the victim – and are surprisingly skilled at finding ways to put the blame on you.
These people need to go.
It doesn't matter if they're related to you by blood, or someone you've known all your life. But what matters is how they treat you and make you feel. How they show up – or disappear – when you're in need.
You can take bold action to eliminate these relationships from your life, writing a letter or having a conversation to explain your decision if that's what you need to gain closure.
Or you can take a different approach if that's what's better for your well-being. Since toxic people are skilled at turning the blame on others, trying to have an honest conversation with them isn't always helpful.
You may need to simply inform them of your new boundaries and then move on. And channel your energy, attention, and time into being intentional with the positive relationships in your life.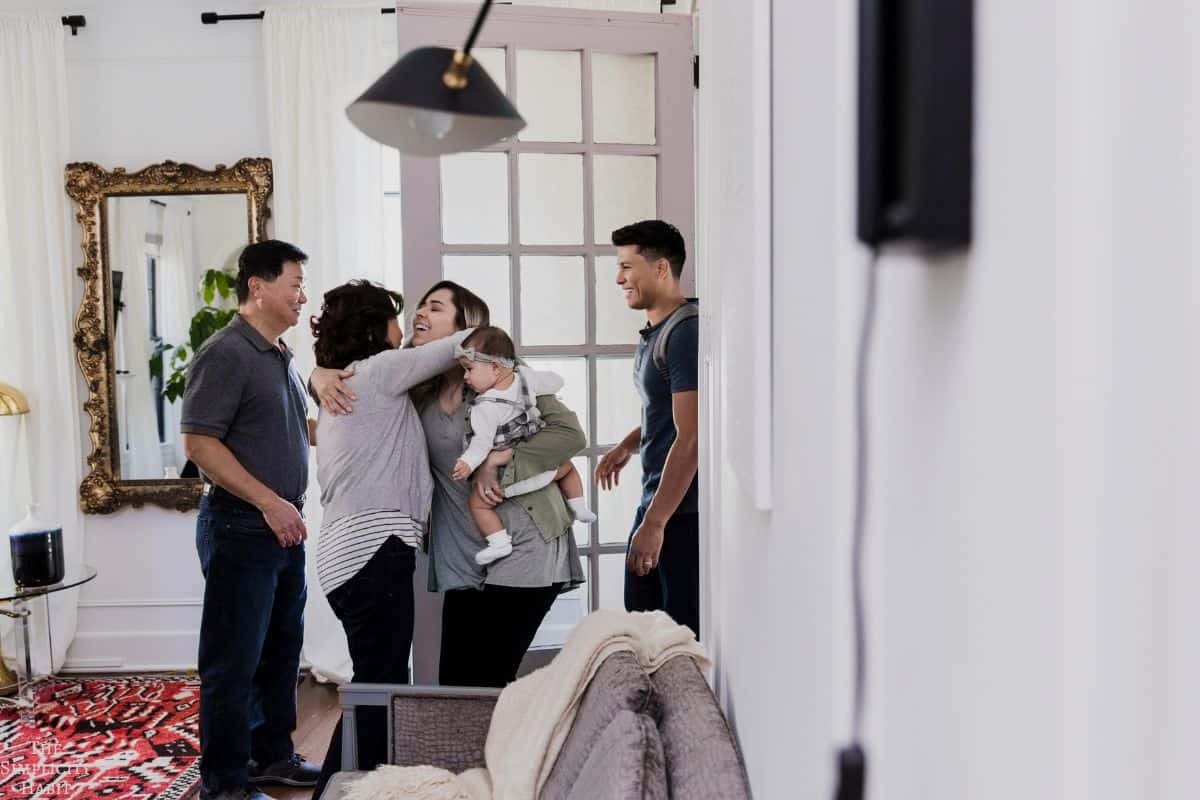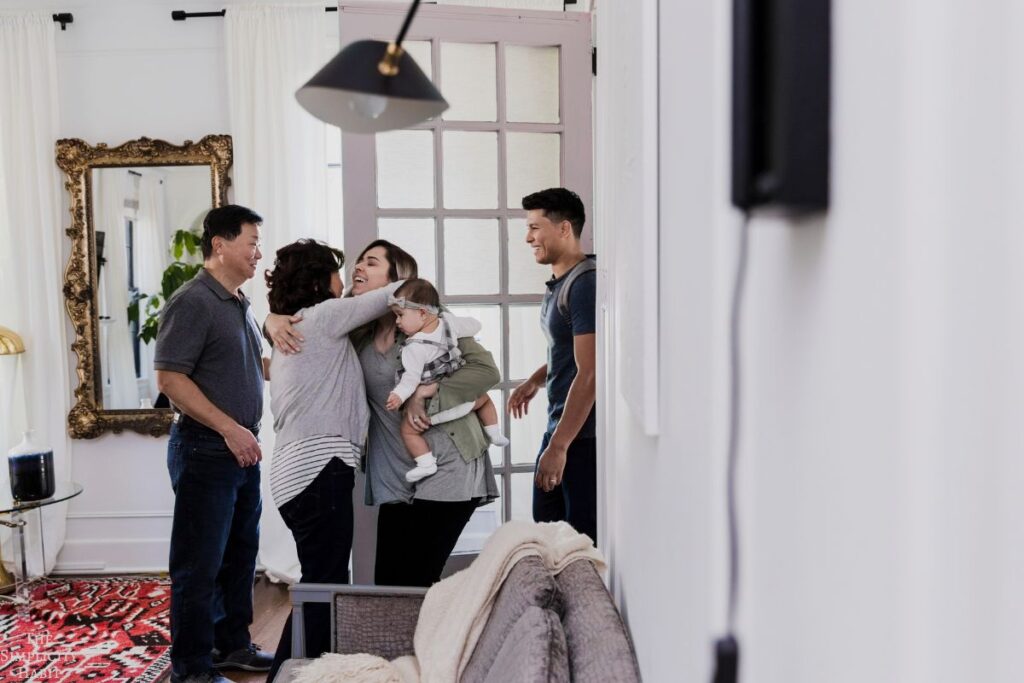 3. Learn how to set – and enforce – healthy boundaries.
There are likely some relationships in your life that don't need to be totally abandoned – but you'd benefit from creating a little healthy distance.
For many people, certain family members fall into this category. This might be a parent who's a little overbearing, or judgemental, or feels they still need to play a role in every decision you make.
It could be a sibling who relies on you for absolutely everything or is constantly comparing themselves to you. Or it could be a friend who doesn't seem to understand the fact that you can't always drop everything to hang out.
For each of those relationships, sit down and figure out what you need. It might look a little different for each one. In some cases, you might need to cut back on time spent in-person to a more manageable level.
For others, you may need to stop answering the phone – or responding to that text – as soon as you receive it so that you're in the right head space when you communicate with them.
In some cases, you may need to have a difficult conversation about what a more healthy relationship would look like for you and establish firm boundaries – knowing that it may upset them, or create distance.
Setting healthy boundaries can be really hard, but it's also an essential part of taking care of yourself and protecting other relationships in your life.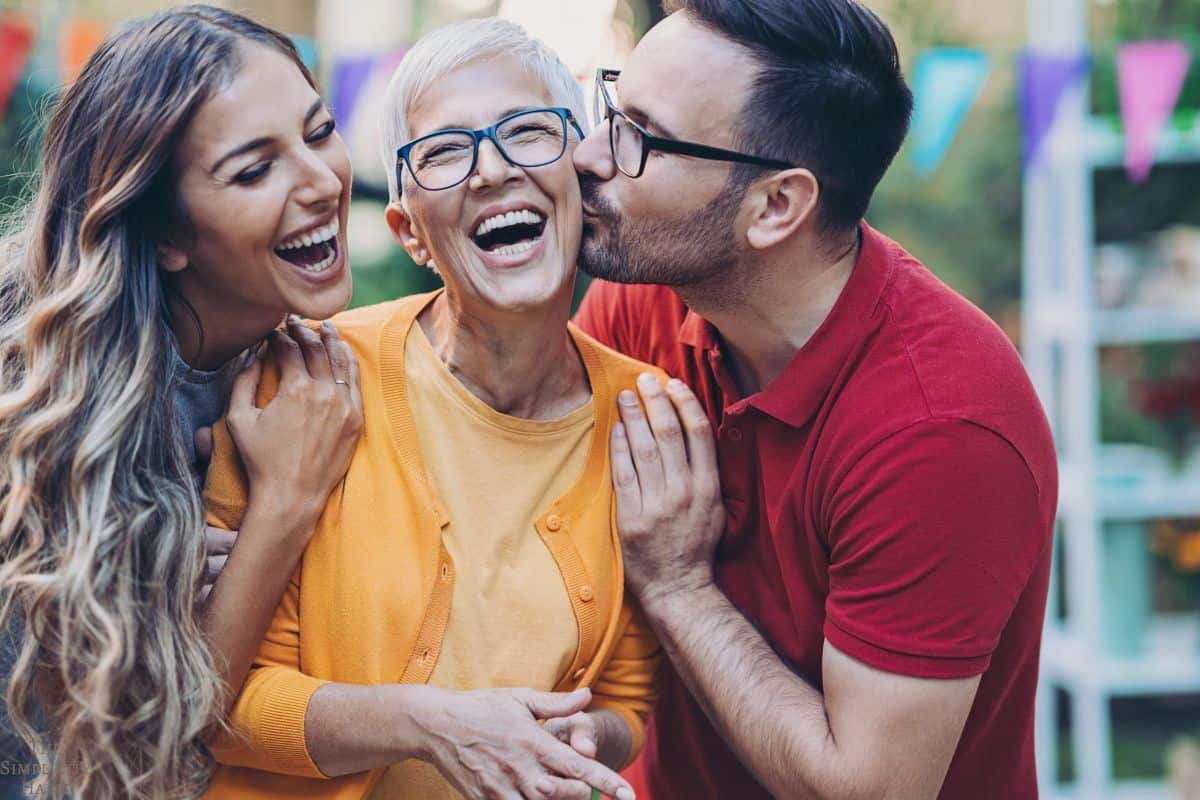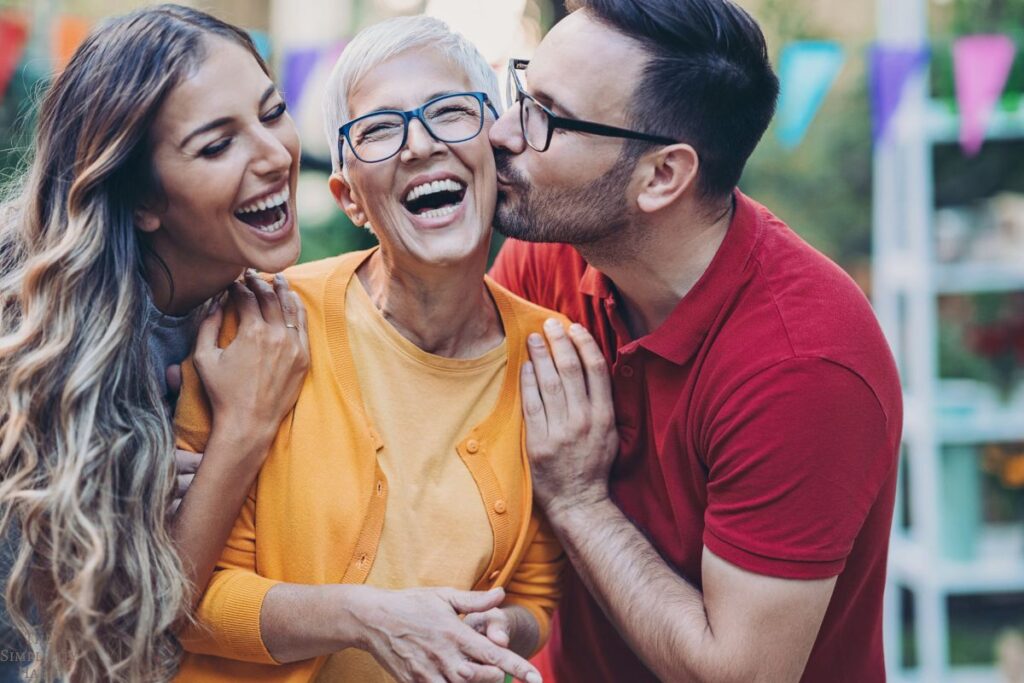 Relationships take work
Relationships, even good ones, aren't always easy. The expectation shouldn't be that there are never any challenges or conflicts. Those are natural parts of good relationships.
The reality is that even the best of relationships take work. There are some who will be ready to quickly let go of them when times get tough. But ghosting someone is not a healthy way to manage conflict.
Others will be tempted to hold on no matter how bad things get due to their loyalty and that's not always a great option either.
The purpose of relationships isn't to always make you happy or to feel good 100% of the time. They can be a healthy avenue for change and growth in your life.
Forgiveness is an essential part of relationships and it's important to remember that no one is perfect. Use discernment as you determine what the healthiest course of action is for you.
Some of these issues can be complex. Seeking advice from a therapist can be a really helpful step in getting a neutral third party's insights in the situation. While they may only hear your side of the story, they can help provide clarity as you process the status of your relationships.
Decluttering relationships and letting go of emotional clutter can be tough stuff. But taking the time to address the deeper relational issues in your life will help you to find more freedom as you let go of what's been weighing you down.
How do you declutter relationships from your life? Leave a comment and let me know what's worked for you!
Sign up on the form below to get weekly decluttering and simplifying inspiration sent straight to your inbox. You'll also get the free 8 Quick Wins for Decluttering Worksheet to help you start to simplify your life today.