Inside: Learn helpful tips on how to declutter your apartment to create a more functional living space.
A guest post by Cora Gold
Take a quick scan around your apartment — did you spot a pile of old documents on your table?
Perhaps your laundry is piling up and dishes are teetering in your sink, or knickknacks and tchotchkes are taking up way too much real estate on your shelves.
Living in a small space like an apartment, it can be challenging to keep your space clean. When space is at a premium, it takes more intention to keep it clutter-free and working well for you.
Explore these tips to declutter your apartment to make your space neat and functional.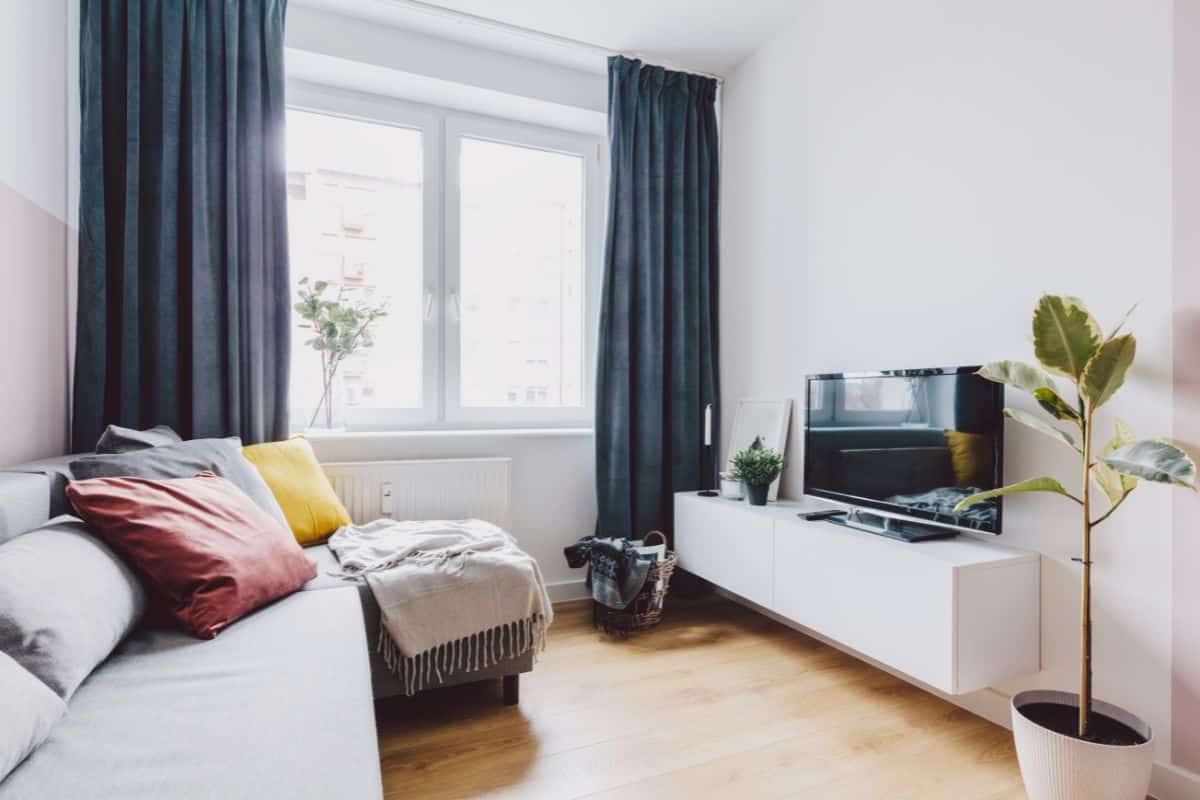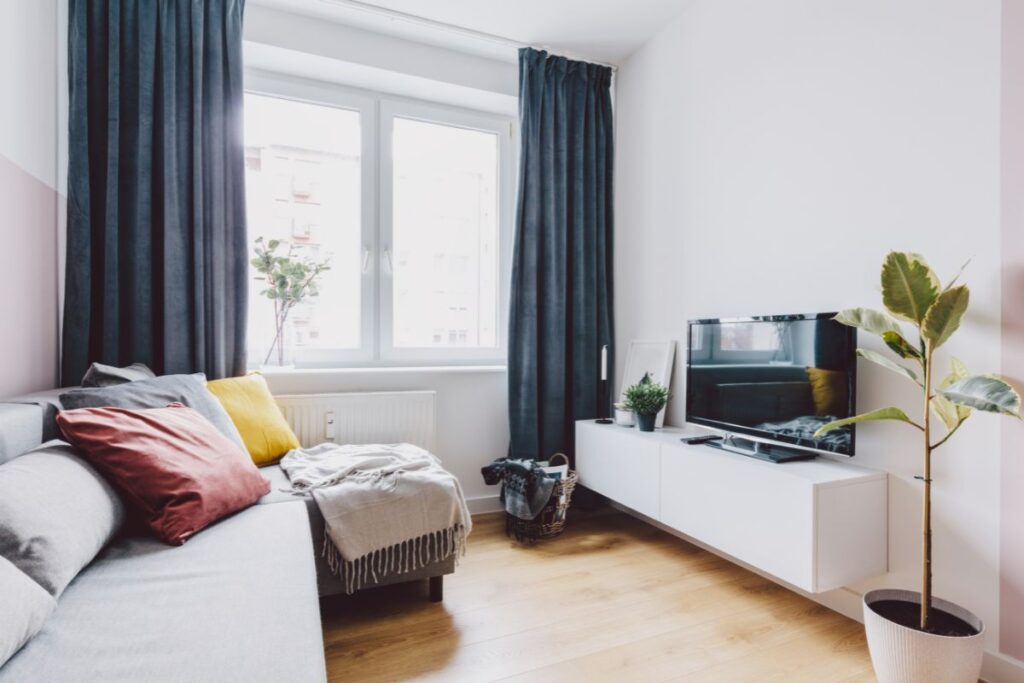 Declutter Your Apartment: 10 Effective Ways to Make Your Space Functional
Decluttering may sound time-consuming, but it's easier than you think.
Here are 10 ways to declutter your apartment to make it more functional:
1. Set a Place for Everything
Want to know a secret of people who have an organized home? They assign a home for everything.
Assign a spot for each item in your apartment and get in the habit of placing it there right away.
For example, always return your remote control to the center table. Put that peanut butter jar in the refrigerator after using it. Stash the bottle opener back in your kitchen junk drawer and never leave it on the counter.
These small steps will help you to create and maintain a clutter-free apartment.
2. Organize Your Mail
Unopened mail can pile up quickly and become too overwhelming to sort each piece.
Make things easier on yourself by opening a few letters daily until the stack disappears from your table.
Prevent this from reoccurring by opening mail as soon as you receive it.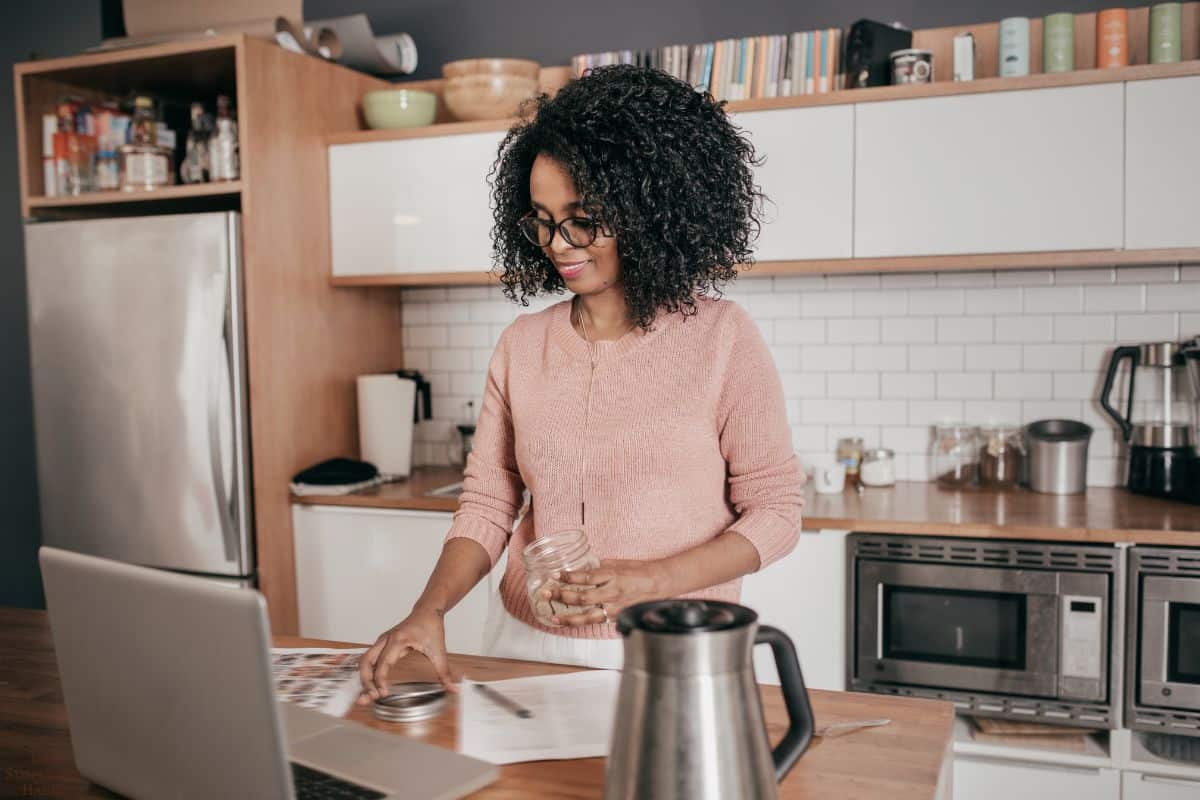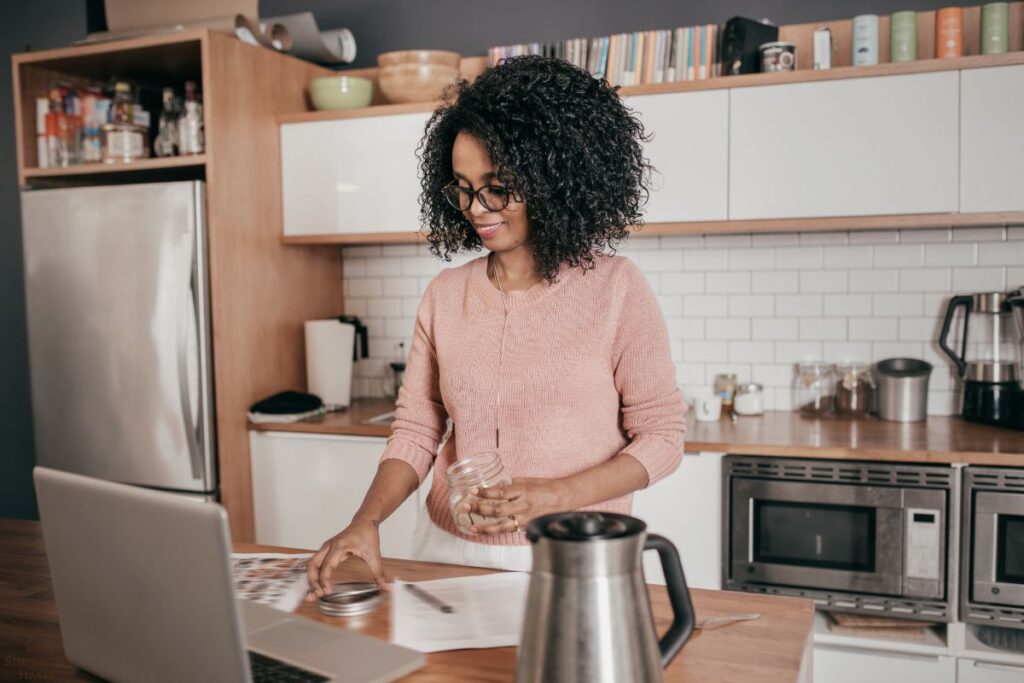 3. Use Your Space Wisely
Store regularly used items so that they're easily accessible. Place occasional-use things, such as large casserole dishes, in harder-to-reach cabinets.
Try out these tips:
Put expensive plates and silverware on the highest shelf.
Keep everyday items, such as keys, mugs and utensils, in easily accessible spaces such as countertops and tables.
Store your sports equipment in the attic.
4. Keep Clutter From Entering Your Home
It's all too easy for junk mail and freebies to sneak into your home. One of the best tips for decluttering your apartment is to avoid clutter in the first place.
One way to help minimize this is by establishing a table or shelf dedicated to the mess that may develop inside your apartment — like loose change, keys, candies, and receipts. It doesn't have to be elaborate — the simpler, the better.
Additionally, be more intentional with shopping so that you're only bringing items you love and will use into the space.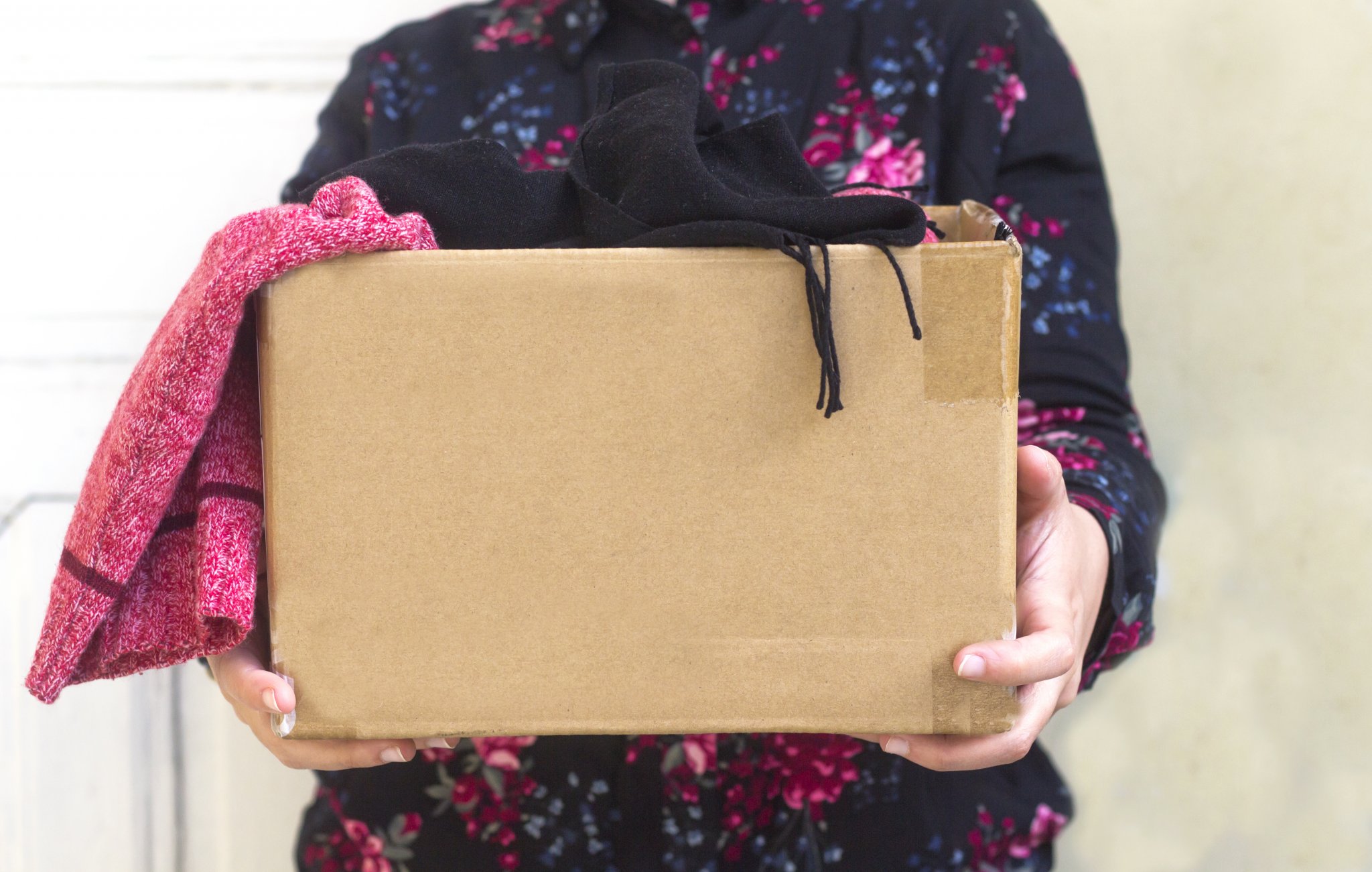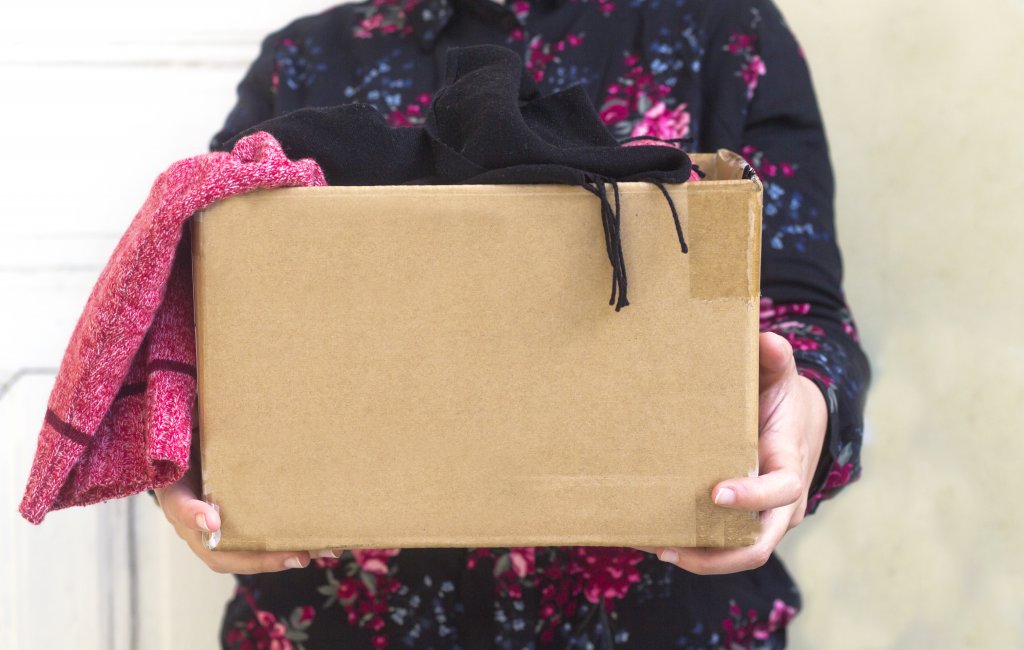 5. Maintain a Donation Box
Do you have things you no longer use but can help those in need? Set up a donation box for items you want to give away.
When you're cleaning and come across something you don't need anymore, place it in the box to make decluttering easier and more fulfilling. Here are some items you can donate:
Clothing: Donate clean and presentable clothes that no longer fit or don't spark joy anymore.
Hygiene items: Self-care items are also important to other people, no matter their circumstances in life.
Toys and school supplies: Check out if you have stuffed animals, books, pencils, crayons, and toys that may bring a smile to a child's face.
6. Clear Flat Surfaces Regularly
Flat surfaces like coffee tables, nightstands, kitchen counters, and dining tables are clutter magnets.
Be sure to clean them off daily to avoid unnecessary items from piling up.  This will help your space to function better as well as look cleaner and more organized.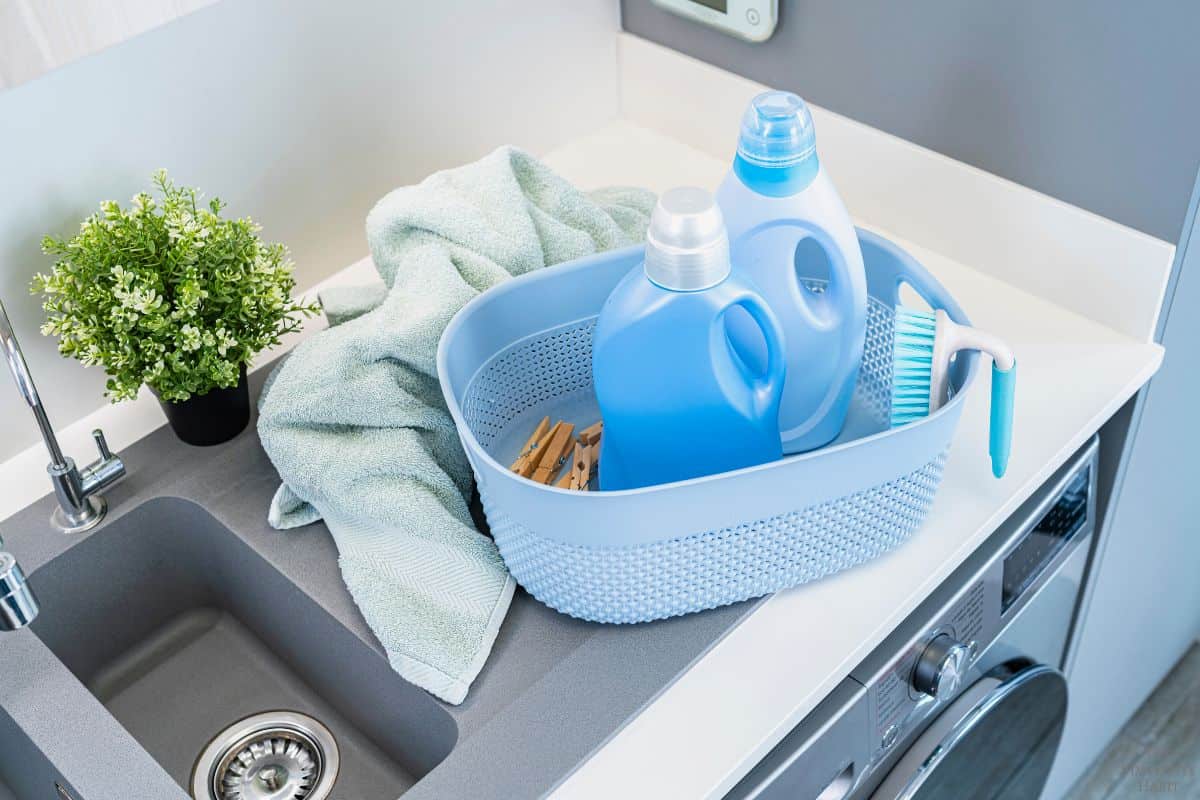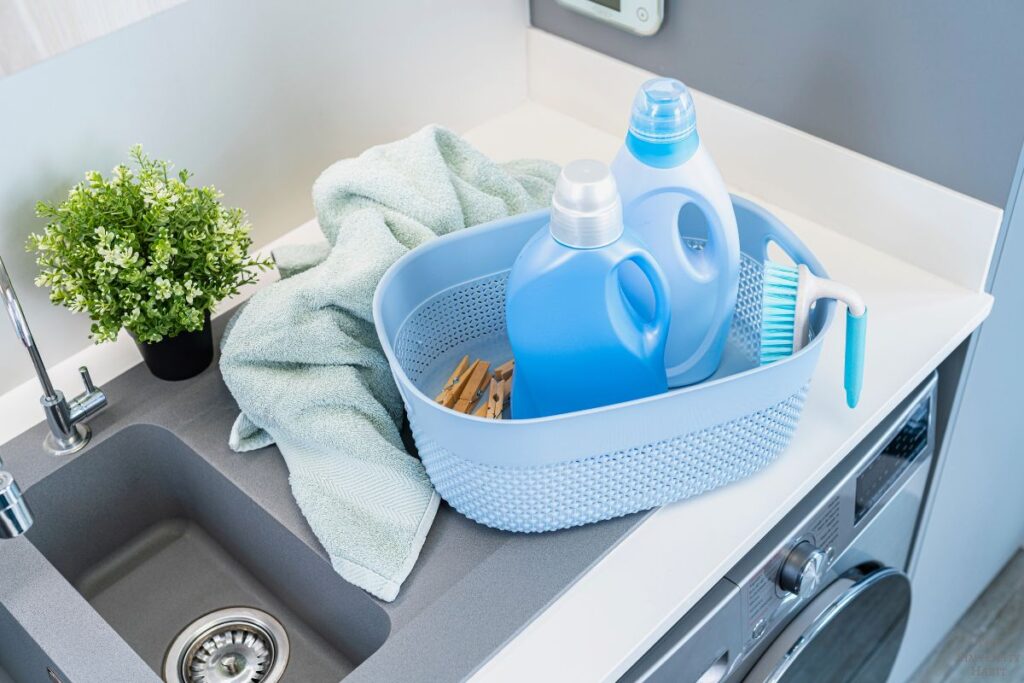 7. Have a Laundry Supply Station
Many apartments do not have in-unit washers and dryers, so you likely use a communal laundry room. When sharing a laundry space with your neighbors, it's a good idea to keep your supplies in your apartment, rather than leaving them in the laundry room.
Create a designated space in your apartment to keep all of your laundry supplies so you always know where they are. A small basket in your closet or bathroom can hold all of your necessities, like detergent and stain remover.
To keep things extra tidy, avoid buying laundry products that aren't actually necessary, like dryer sheets and fabric softener. Stick to the essentials, and always put them away in the same spot.
8. Adopt a Paper-Free Lifestyle
Take a moment to scan all the documents, flyers, old newspapers, and magazines in your apartment. Classify them into important files and junk.
Place all vital information in an organizer and throw everything else away. If you're holding on to papers you want to dispose of but can't because you're worried about exposing your private information, use a shredder.
Moving forward, consider switching to paperless billing and subscribing to digital newspapers and magazines. You can also opt to receive emailed receipts and bank statements.
Getting rid of paper clutter will help your space to feel neater and more organized.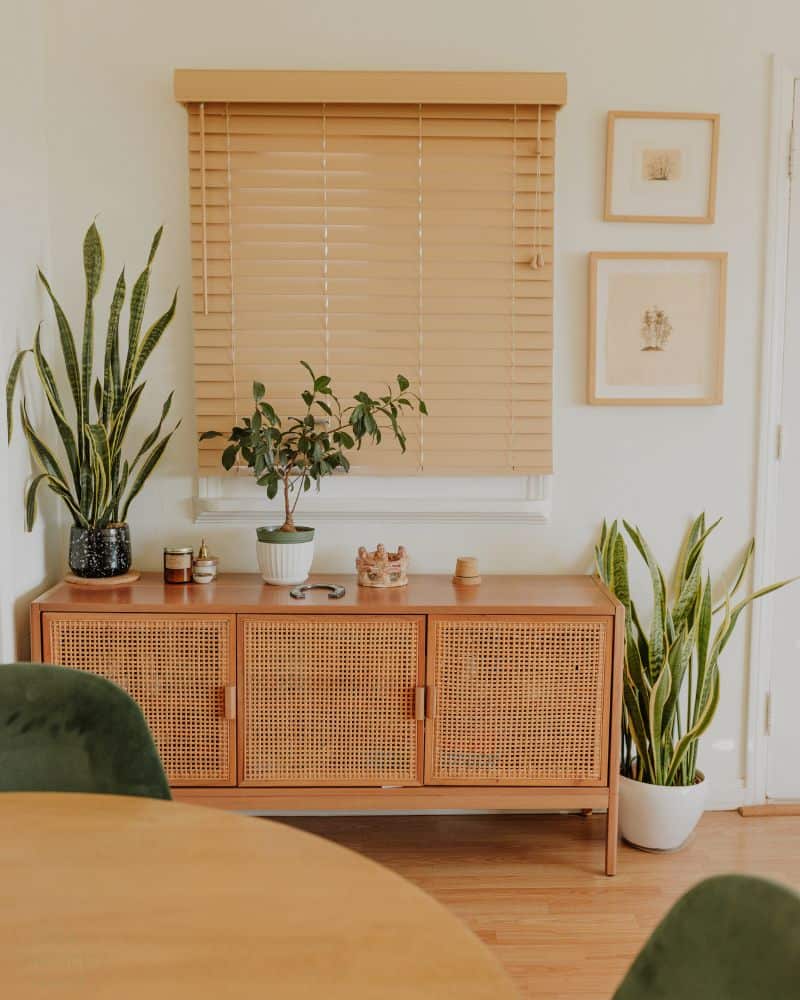 9. Incorporate Simple Designs
When adding decorations to your apartment, simplicity is key. Choose furniture with simple shapes and clear lines.
Add a few houseplants in the corners or on top of surfaces to add life to your space. Select pieces that include built-in storage to make your apartment feel more put-together.
10. Enjoy Experiences, Not Things
You may come across social media posts and advertisements convincing you to buy things to "upgrade" your life — the newest, most comfortable sofa, an aesthetic lampshade, or that cute bookshelf.
When you feel tempted to give into the trend, pause and think if it'll add value to your life and home. Maybe your money is better spent on experiences, like a weekend getaway or a spa date.
Or it's possible that focusing on the essentials is what's best right now so you can save money for emergencies or other needs that arise in the future. Spending money on stuff won't help you reach your financial goals.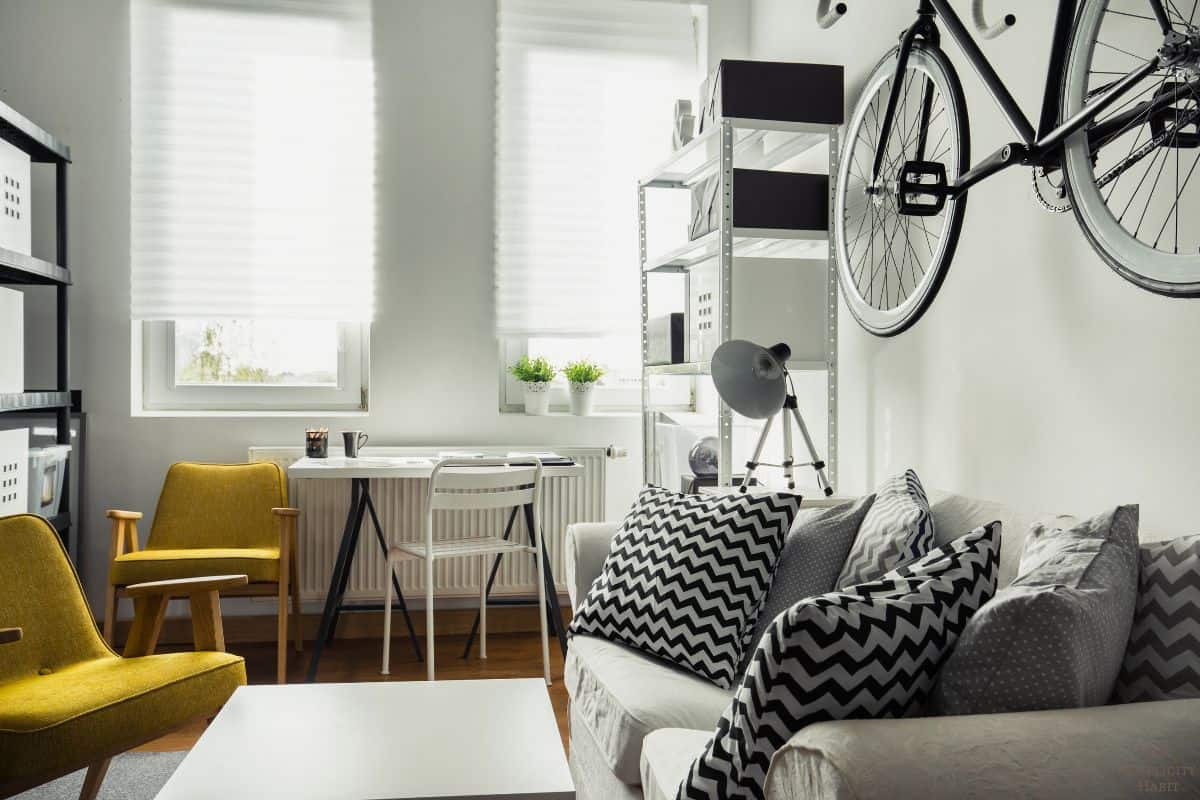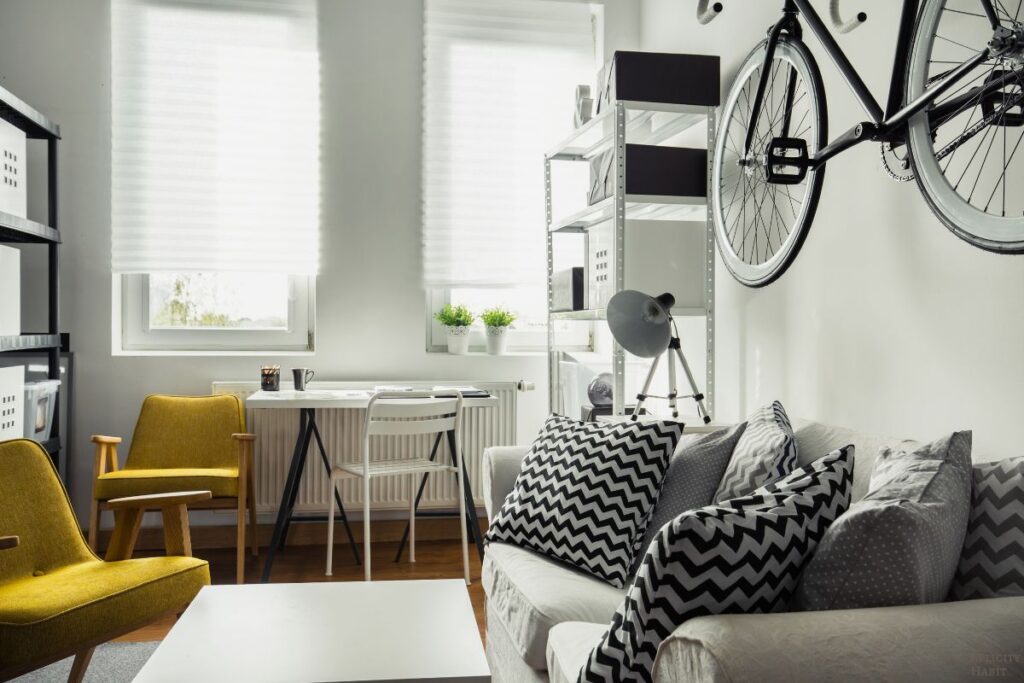 Challenges of Living in a Small Apartment
You're not alone if you find yourself living in a tight space. Around 38.9 million renters in the United States live in apartment buildings, and they face common challenges, such as:
Limited storage: Living in a small apartment can be a big problem when you have many things.
Visual clutter: This happens when numerous, unrelated items crowd one area and create a visual distraction.
No room separation: Your apartment can feel cramped when your kitchen serves as your dining area and the living room is your bedroom.
No space to move around: An excess of furniture and décor may leave you with minimal walking space.
Living in a smaller space can make you feel like you have too much stuff for your space. Instead of seeing your space as too small, allow it to help provide boundaries on what is most important.
By prioritizing the things you need most and getting rid of the excess you can declutter your apartment to create a space that functions well for you.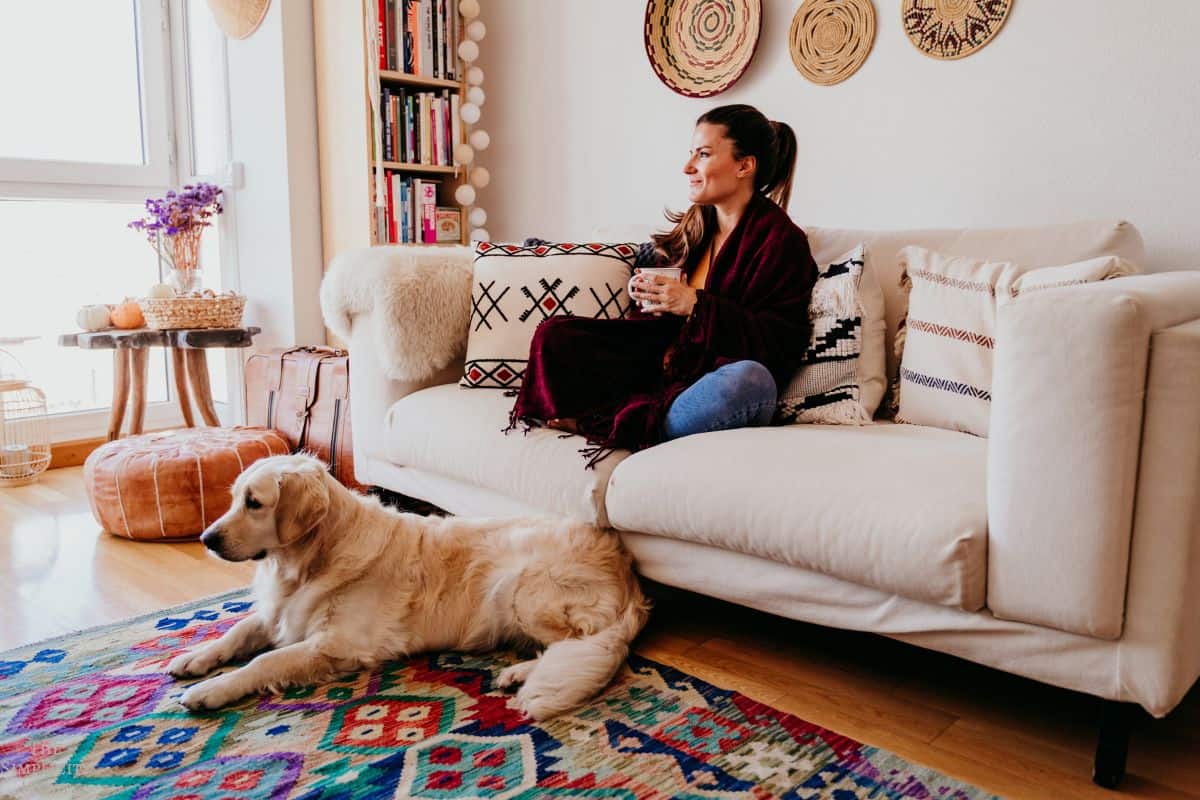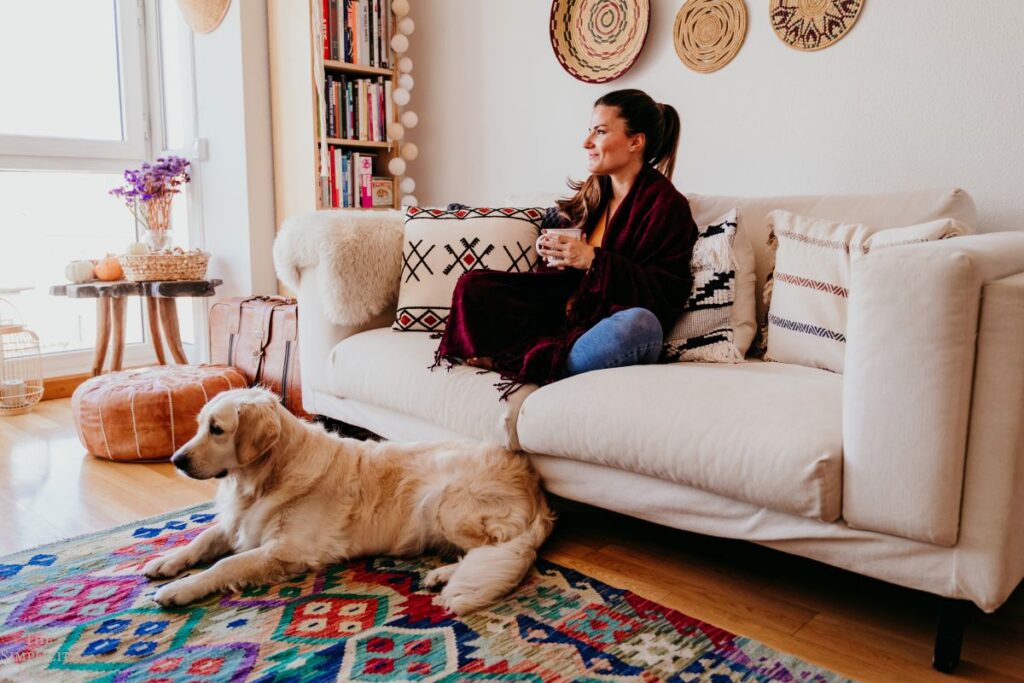 Benefits of Living in a Clutter-Free Space
Most things in your apartment should serve a purpose, but you may own several items that no longer bring joy.
Living in a small space can be challenging, but sprucing up your space can bring these benefits of having a decluttered home:
Reduced cleaning efforts: Living in a minimal apartment means you could save time cleaning.
Organized living: Phones, keys, and remote controls get misplaced easily in a cluttered space. When there's less junk, you can see where you left your stuff quickly.
Improved mental health: Visual clutter can increase stress, reducing productivity and concentration. You'll be more relaxed if your space is organized.
Decluttering is just one part of simplifying. You may find that reducing the excess encourages you to pursue living more simply.
Enjoy Your Clutter-Free Apartment
If you're overwhelmed, remember you don't have to tackle everything all at once. Take small steps and be consistent.
Before you know it, you'll be living in a clean, clutter-free home that you can relax and enjoy.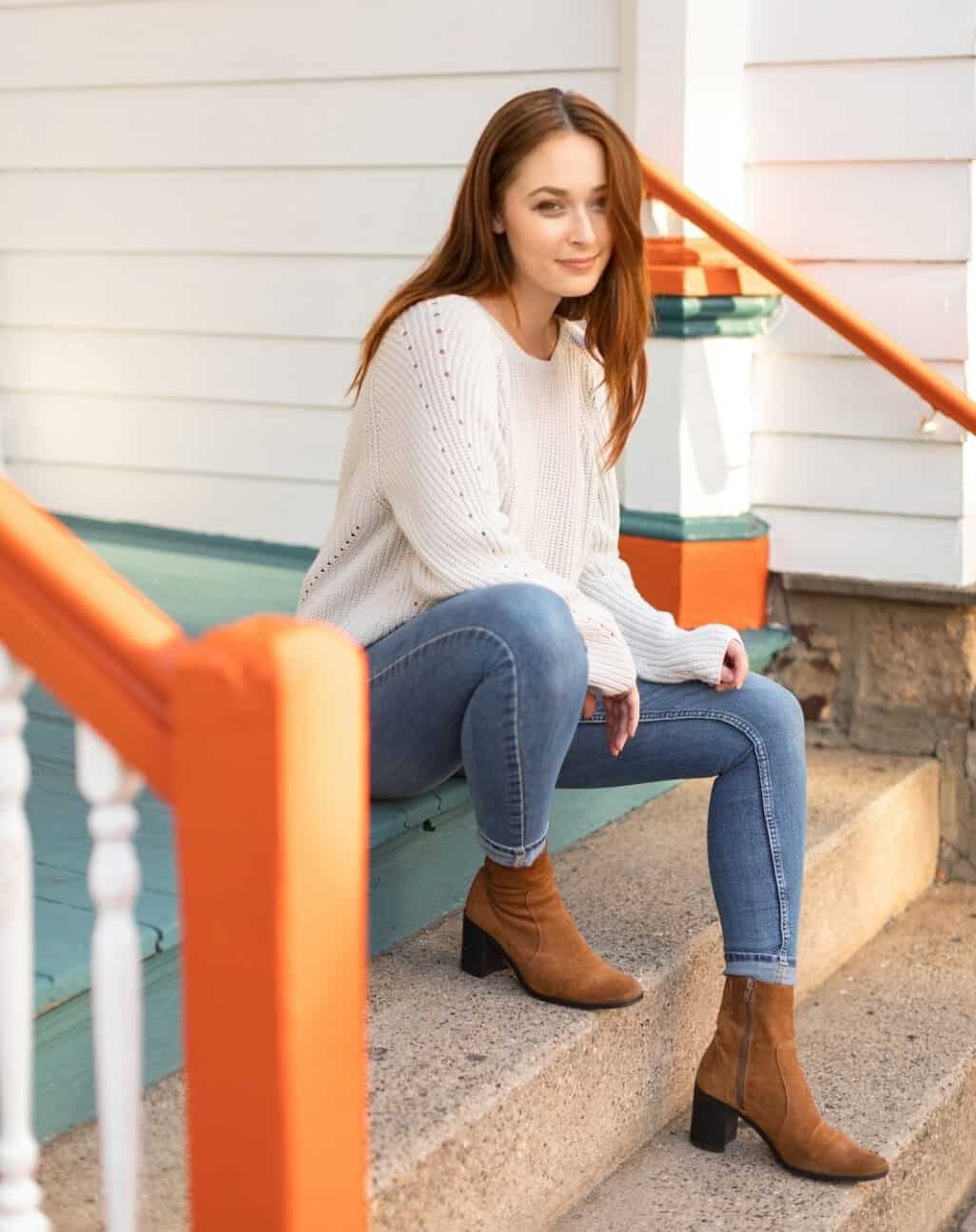 Ready to declutter your apartment & make it more functional?
Sign up on the form below to get weekly decluttering tips and inspiration sent straight to your inbox. You'll also get the free 5 Areas to Declutter in 10 Minutes Checklist to help you get started decluttering today.