Inside: Secretly (or not so secretly) wondering if you'll regret moving closer to family? Here's why moving back home to be near family was the best decision we ever made, plus what to consider before you do the same.
Five and a half years ago our family made the move from sunny Southern California to the rainy Pacific Northwest. The plan was years in the making and so many things didn't go as planned, but moving to be near family was the best decision we ever made and we'd do it all over again.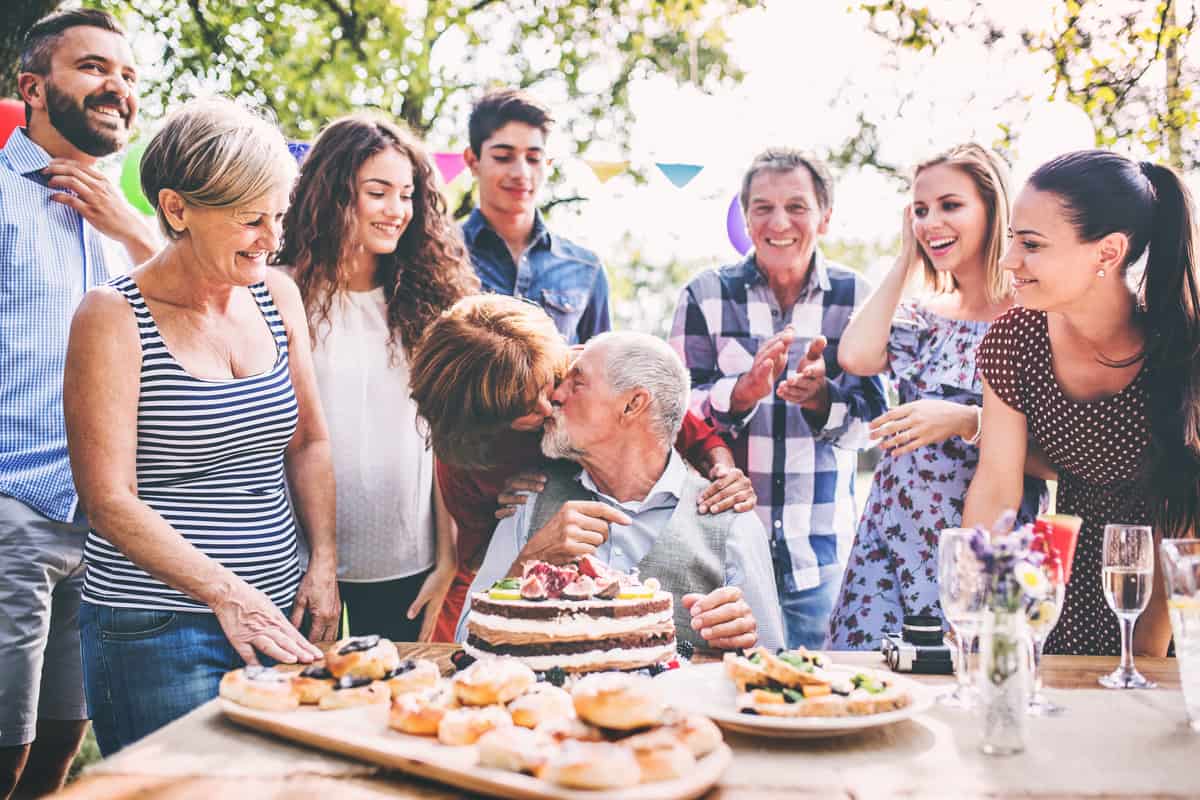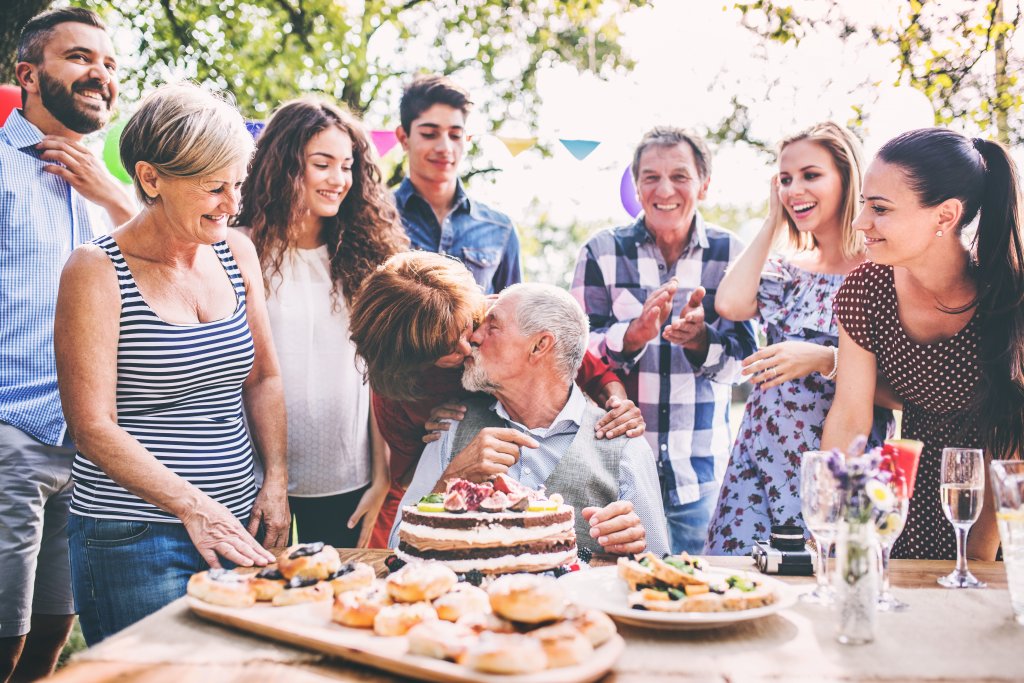 Living Close to Family Was Always the Dream
I'm part of a family of 5. My parents had my sister first and then two years and one month later came by brother and two years and one month later came me…the surprise.
My siblings called me 'accident baby'. Yeah, that didn't leave any scars. Oddly we are nearly exactly evenly spaced.
Growing up we fought as normal siblings do, but as we got older we learned to really enjoy, appreciate, and genuinely like each other.
My sister and I shared a room for all of childhood, so I thought I'd be happy when she left for college. It turned out having my own room wasn't all it was cracked up to be and I missed her a lot.
As life went on, she moved to the other side of the country as she continued her schooling and got married. My brother and I stayed in California when moved into our professional careers.
My sister and I often talked about the grand plan to all live near each other again someday. It was always the end goal even when it sometimes felt like it was never going to happen.
Living far apart became sadder as we started our families. My sister had 2 little kids when she and her husband made the move from the Midwest to the Pacific Northwest.
About a year later my parents made the move up as well. I was 8 months pregnant with my second kiddo at the time. I was devastated that they'd be living near each other without me.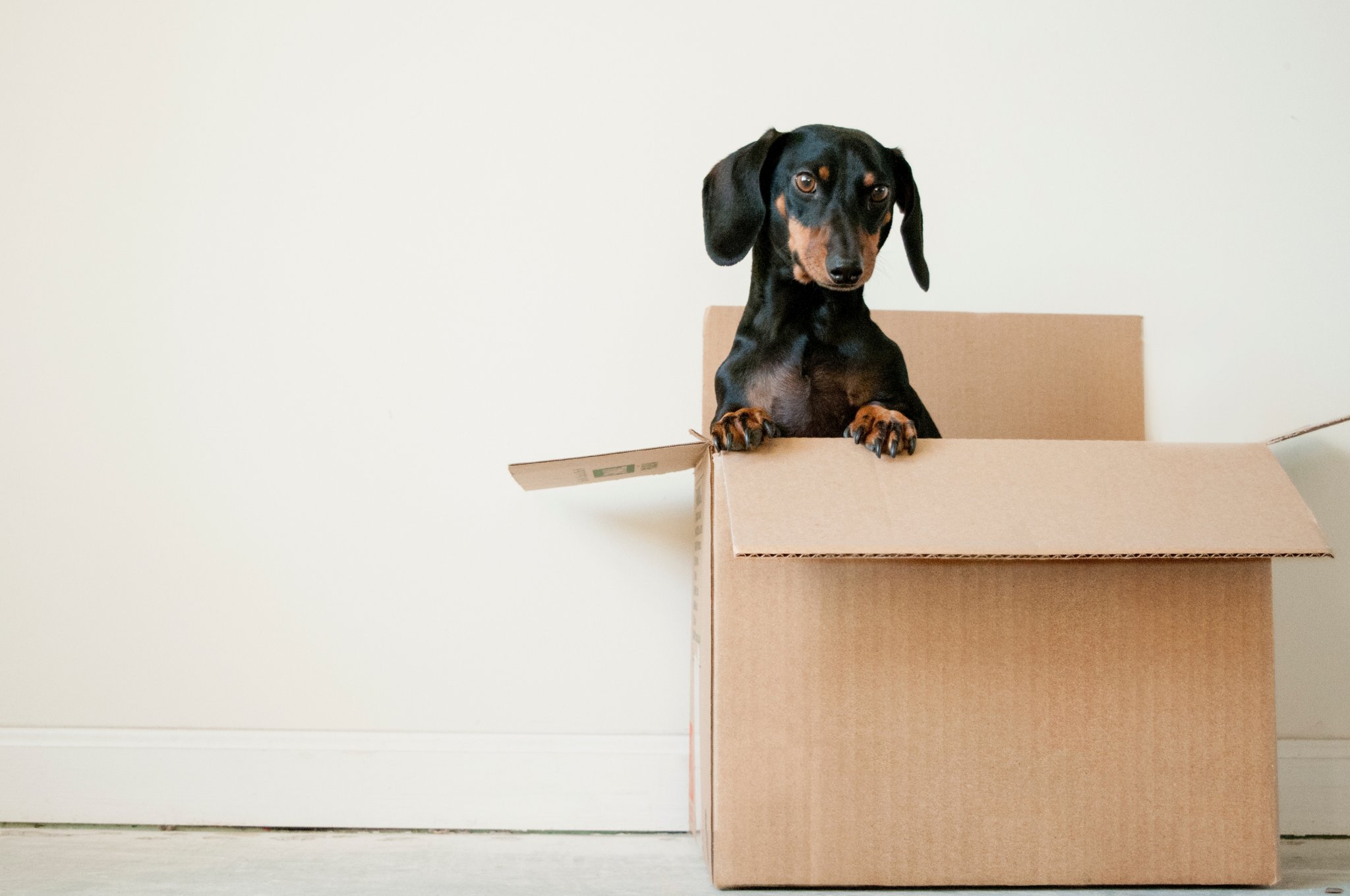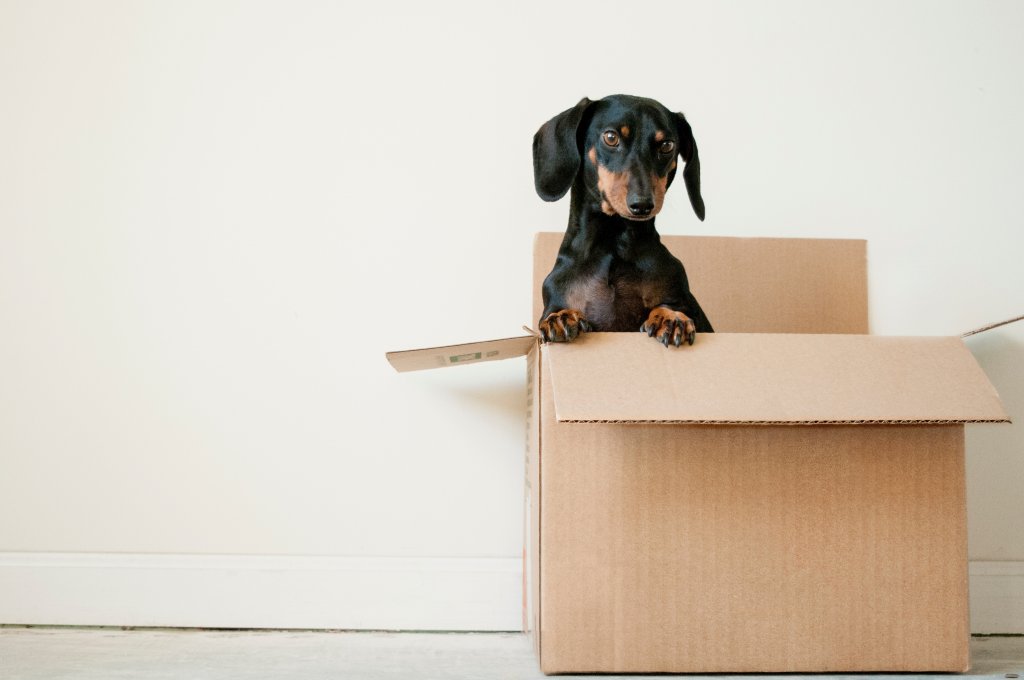 How We Made Moving to Be Near Family a Possibility
So what did I do with that sadness? I conjured up ways to try and make the move work for us. A year and a half later, we made the move up with our 3-year-old and 1-year-old in tow.
It wasn't an easy move for us. My husband's career was very much centered where we'd lived, so moving meant a big job change for him. It took quite a bit of searching to find the right fit for his work.
Even with the stress of that, we never regretted making the move though. Finally, after so many years of dreaming of enjoying Sundays meals together, we were able to.
Another year later my aunt and uncle relocated. And another couple of years later my brother and his family moved here too.
For many people, moving back home to be near family would mean moving back to the area they grew up. In our case, it meant we all relocated to a new state and city that none of us had lived in before.
And in case you are wondering, we are ok with the rain and only occasionally miss the California sunshine.
I don't know how many people we told we were moving gave us weird looks and said 'uhhh you know it rains there like a lot, right?'. I actually miss the food more than the sun.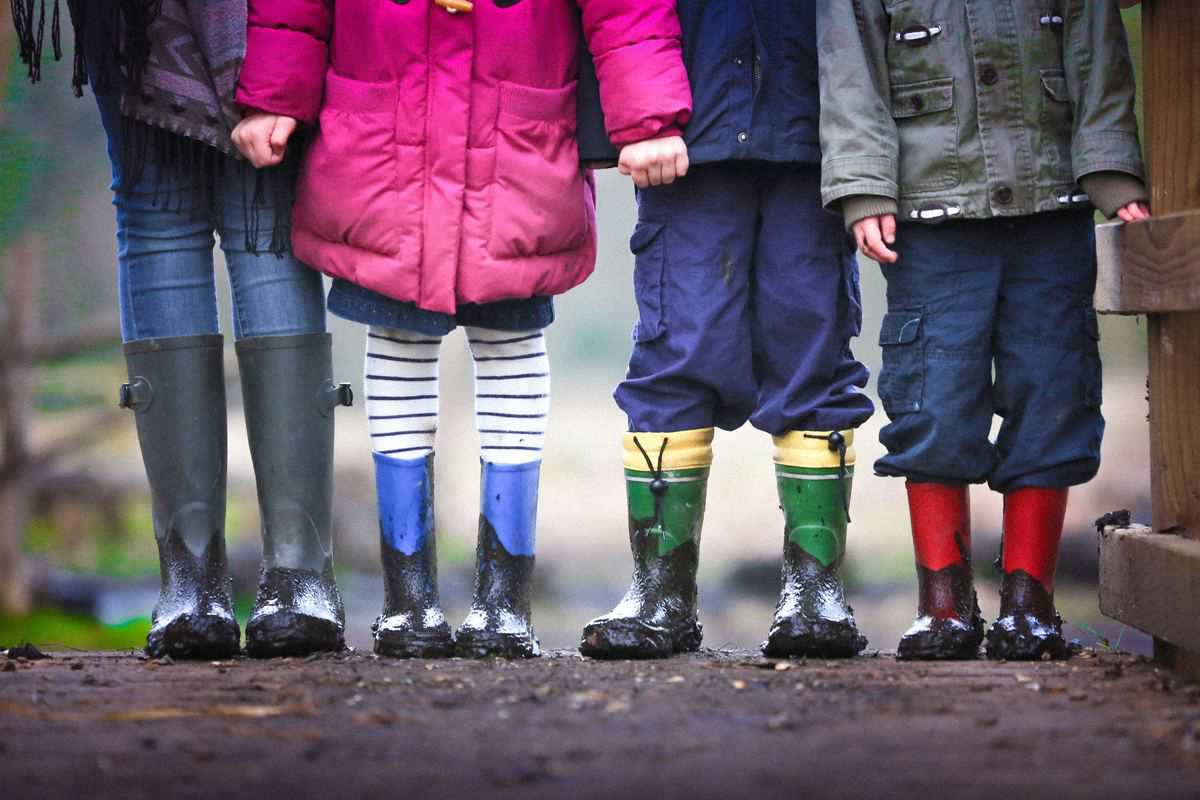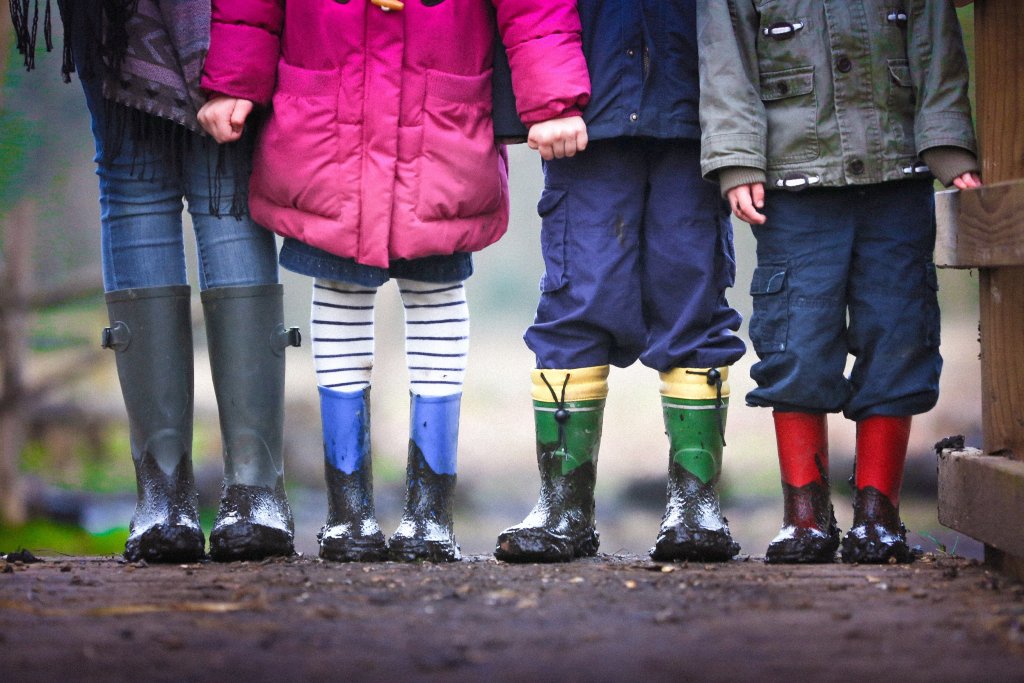 4 Benefits of Moving Closer to Family
There are so many wonderful benefits to moving to be near family that I won't be able to put it all into words, but here are a few of the things we most enjoy.
1. Free babysitting
Who doesn't love to have a nana or an aunt available to watch your kiddos for free 99? Our kids love getting time with other family members and it lets us have less expensive date nights or help if we need it.
Moving to be near family definitely gave us more resources for when we need to go out of town, have doctor appointments, or simply need a break.
2. Holidays & vacations
It's so nice to not have to travel to be with family during the holidays. We all live within about a fifteen-minute radius of each other so going to each other's houses isn't a big deal.
After living in Southern California for so long, it's nice to be able to avoid traffic.
It's simplified our holidays and helped us to be able to focus on what's most important, which is our traditions and spending time together.
We enjoy each other's company so much that we vacation together every summer. It's helped us to have a more relaxing vacation with trading and sharing duties. We're able to get more of a break than we would otherwise.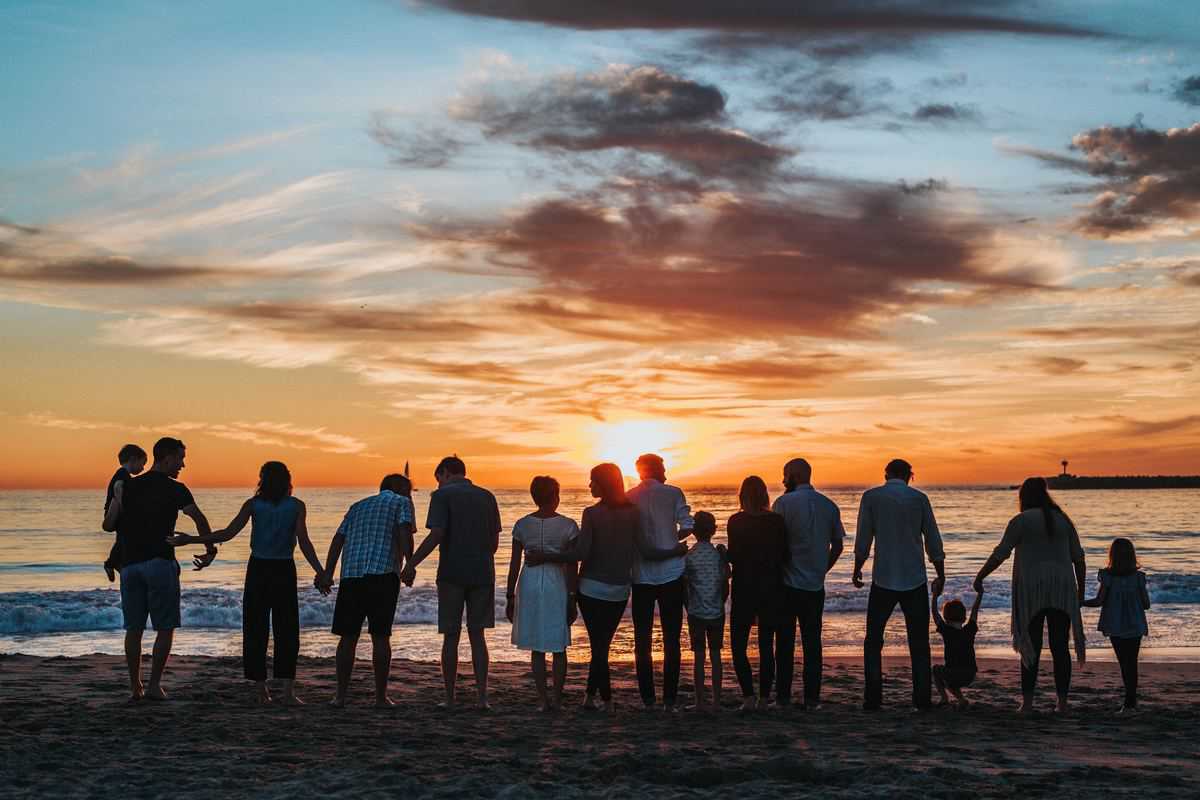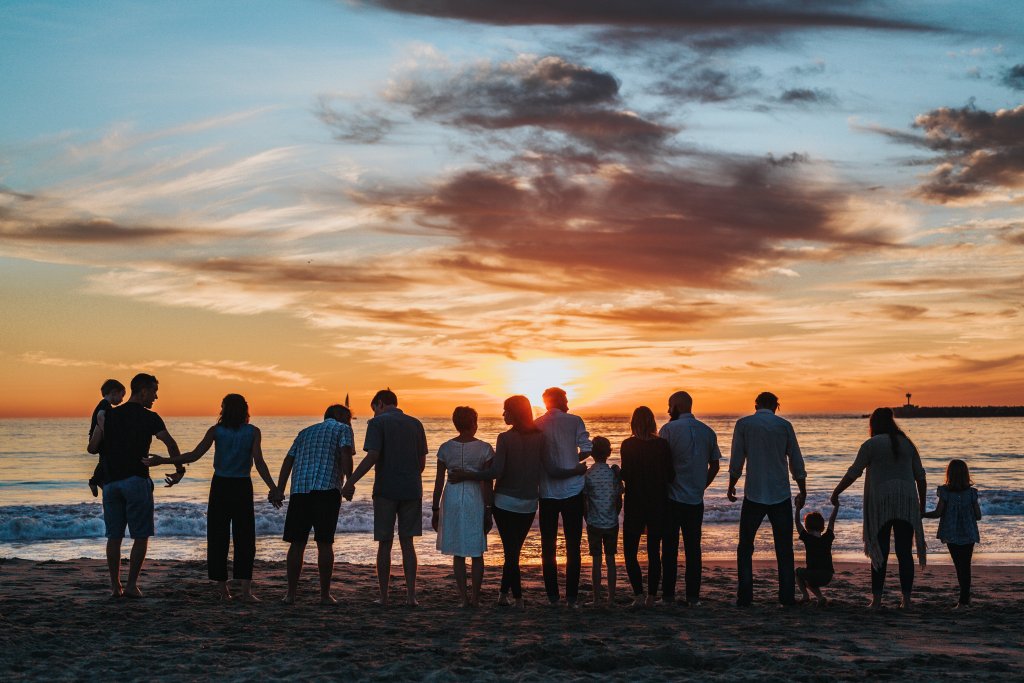 3. Simplifies our stuff
Since we live in such close proximity to each other, it makes it really easy to share things. Our kids get hand me down clothes from each other. No one needs to buy new baby gear.
We share tools and equipment which saves us all money and keeps us from having too much clutter. Sometimes we swap meals which simplifies cooking that week.
Life is so much simpler when you share.
4. Relationships
Above all the conveniences of moving to be near family, our proximity has allowed us to strengthen our relationships. There simply isn't a way to replicate actual face to face time together.
A few weeks after we moved here my mom and I ran into my sister at our local JoAnns store. For the first time in so many years, we could actually run into each other places!
It was a lovely realization of how moving gave us new opportunities to see each other planned and unplanned.
Growing closer in my relationship with my parents, siblings, brother-in-law, sister-in-law, nieces, nephews, aunt, uncle, and grandmother has been priceless.
Giving my kids the gift of being able to develop their relationships with family members has been invaluable.
My kids get to grow up with cousins who are almost like siblings to them. They love each other fiercely and I wouldn't trade anything for that.
Living Intentionally
Intentional living for me meant moving to be near family. This was a goal my husband and I had discussed very early on in our relationship.
It didn't come without sacrifice or without effort. It took years of planning for it to happen.
We had dreams of raising our kids together, babysitting each other's kids, and enjoying family dinners all together. We'd imagined spending time together during the holidays without having to get on a plane.
It was hard to fathom being able to be there for each other in under 20 minutes when needed, but we've been able to enjoy all of that for over five years now.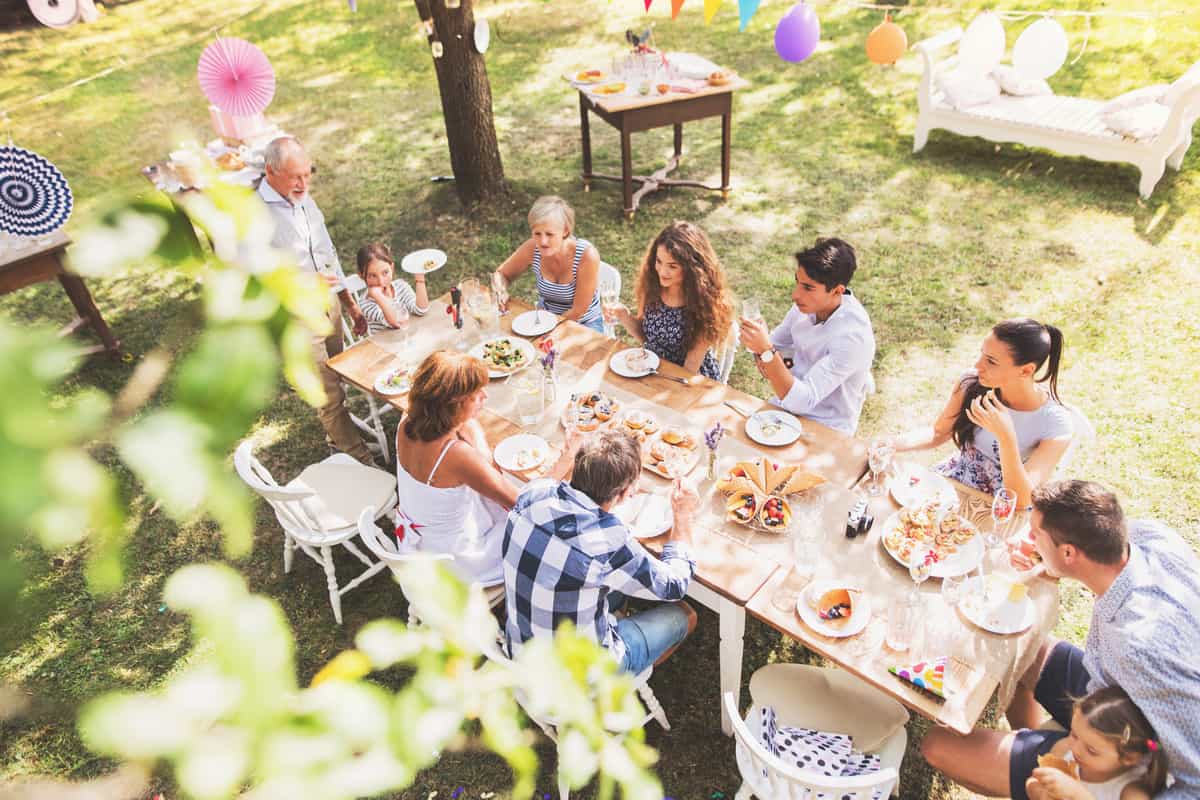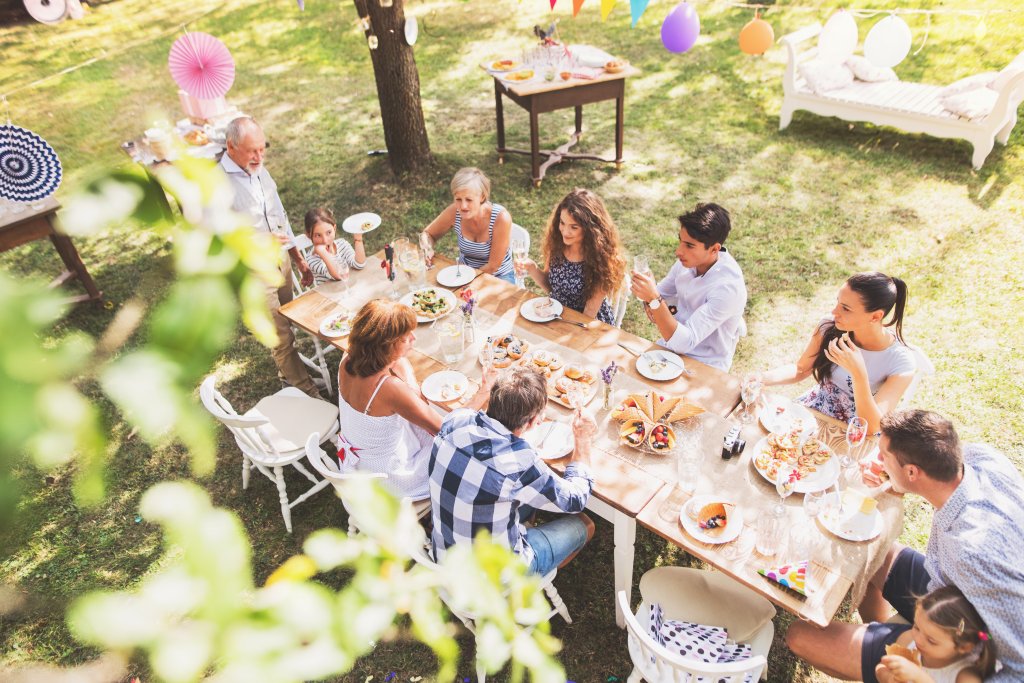 Is It Always Better to Be Close to Family?
So, should I move closer to my parents? Maybe.
It surprised me to read that the typical American lives within 18 miles of their mom (NY times). I realize it's not an option for everyone to move as close to family as we have, nor would it even be advisable in some cases.
Here are 4 questions to consider first:
Do you and your spouse get along well with the family you are looking to move near?
Do you and your family members have healthy boundaries?
Are there any co-dependency issues?
What do you and your spouse feel is the best option for your family?
No one wants to uproot their life only to find that they regret moving closer to family. It can damage relationships and cause hurt feelings if you don't carefully think through your decision.
Living close to family does provide many benefits that we've been able to enjoy, but it is not the right answer for everyone. Carefully consider the relationships and dynamics in your family.
For some people, moving away from family is the healthiest decision. Have open conversations with your spouse and be honest about any potential concerns.
We're fortunate to have healthy relationships and boundaries in my family. We can live close while still allowing space and autonomy.
Simple living and intentional living will look different for each person. This has been a wonderful part of my journey to live more simply.
Want to keep up to date on the latest Simplicity Habit information? Sign up below and also receive the 8 Quick Decluttering Wins checklist!