Inside: Share these smile quotes for Instagram to brighten your day and someone else's!
I didn't always think that just reading a simple quote could have such an impact on a person's mood or day, but after sharing many quotes on my Facebook page, I've heard from many people that they can.
Sometimes the right quote comes along at just the time you need it. I hope some of these smile quotes will be that for you.
In a world that can be busy and where the news can bring you down, take some time to slow down and enjoy the world around you. Take in positive thoughts and spend some time reflecting on things that are good.
Here are 35 smile quotes for Instagram, Facebook, or just to read to yourself to help improve your mood.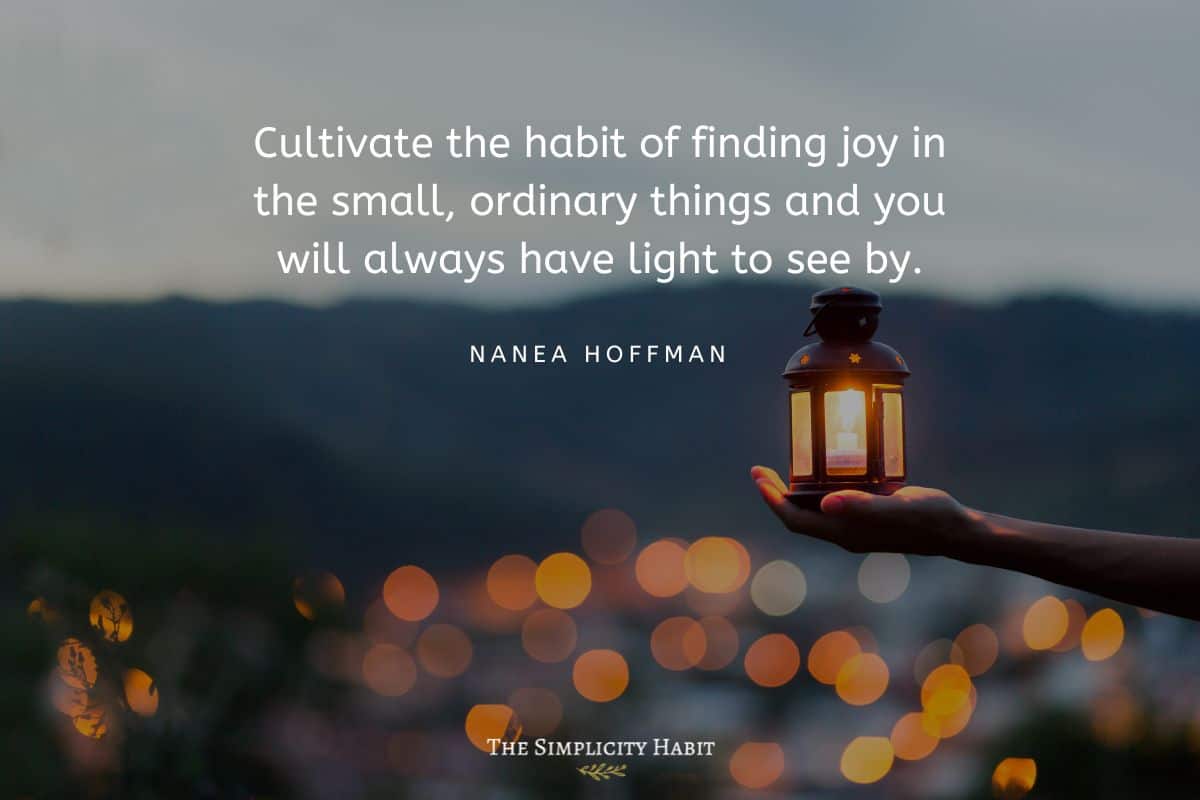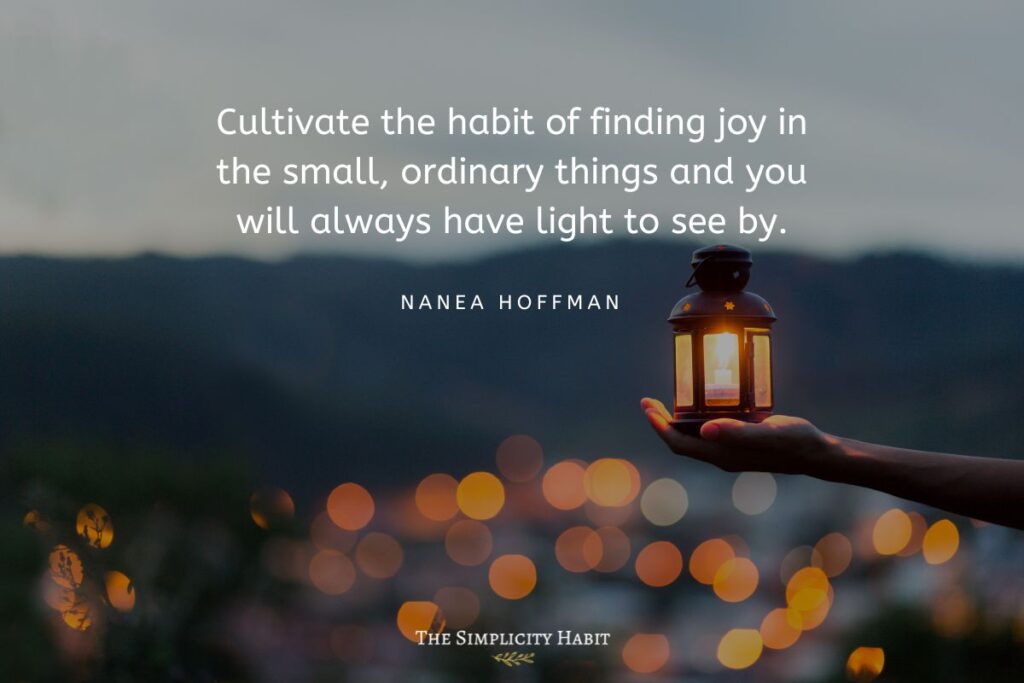 35 Smile Quotes for Instagram, Facebook, or Twitter
"Cultivate the habit of finding joy in the small, ordinary things and you will always have light to see by." -Nanea Hoffman
"The only keeper of your happiness is you. Stop giving people the power to control your smile, your worth and your attitude." -Mandy Hale
"Since you get more joy out of giving joy to others, you should put a good deal of thought into the happiness that you are able to give." -Eleanor Roosevelt
"The secret of happiness is freedom, the secret of freedom is courage." -Carrie Jones
"The art of being happy lies in the power of extracting happiness from common things." -Henry Ward Beecher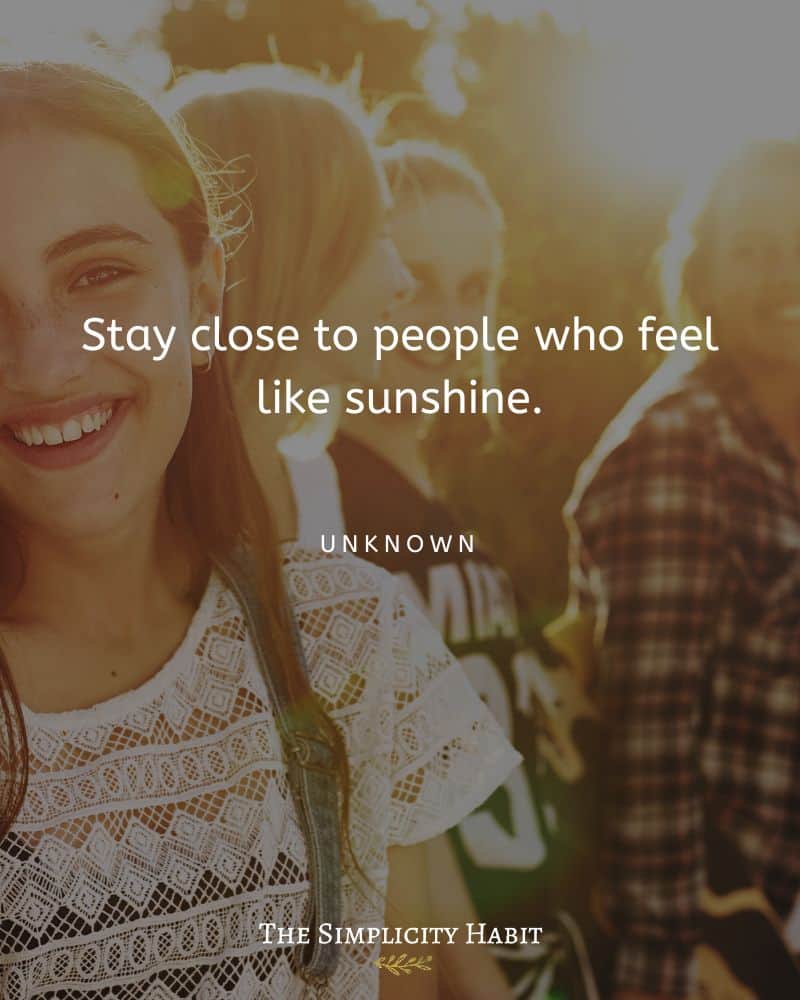 "Stay close to people who feel like sunshine." -Unknown
"Life is full of beauty. Notice it. Notice the bumble bee, the small child, and the smiling faces. Smell the rain, and feel the wind. Live your life to the fullest potential, and fight for your dreams." -Ashley Smith
"Happiness does not depend on outward things, but on the way we see them." -Leo Tolstoy
"It is not how much we have, but how much we enjoy, that makes happiness." -Charles Spurgeon
"I hope you find as I did, that happiness comes from noticing and enjoying the little things." -Barbara Ann Kipfer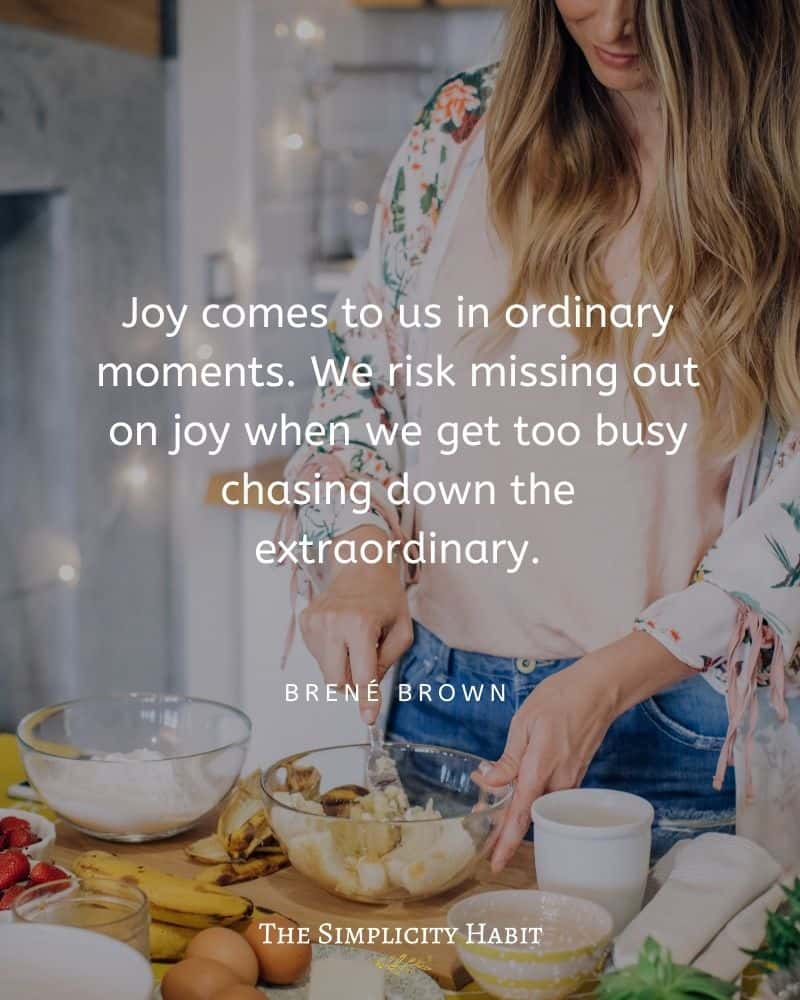 "Joy comes to us in ordinary moments. We risk missing out on joy when we get too busy chasing down the extraordinary." -Brené Brown
"Happy people focus on what they have. Unhappy people focus on what's missing." -Unknown
"It is not happiness that makes us grateful. It is gratefulness that makes us happy. Every moment is a gift." -David Steindl-Rast
"Happiness is letting go of what you think your life is supposed to look like and enjoying it for everything that it is." -Mandy Hale
"Live simply. Love generously. Care deeply. Speak kindly." -Unknown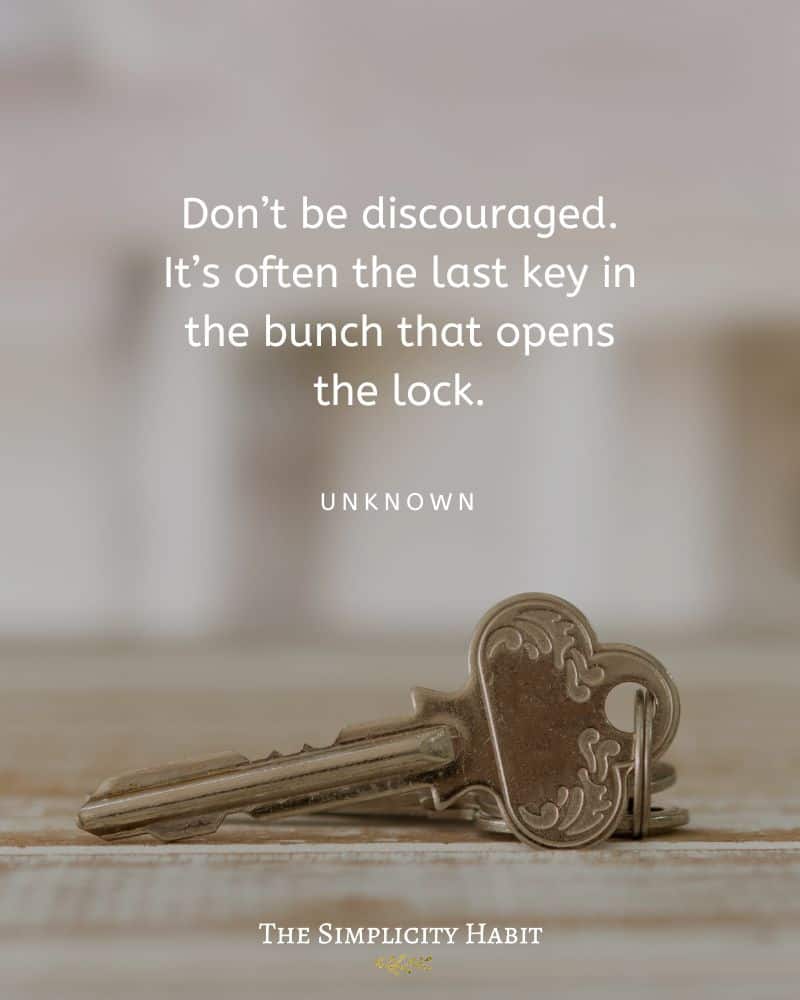 "Don't be discouraged. It's often the last key in the bunch that opens the lock." -Unknown
"When you help others live better, it's your life that gets better." -Ann Voskamp
"I encourage you to look for the good where you are and embrace it." -Fred Rogers
"Hope begins in the dark, the stubborn hope that if you just show up and try to do the right thing, the dawn will come. You wait and watch and work: you don't give up." -Anne Lamott
"Sometimes adversity is what you need to face in order to become successful." -Zig Ziglar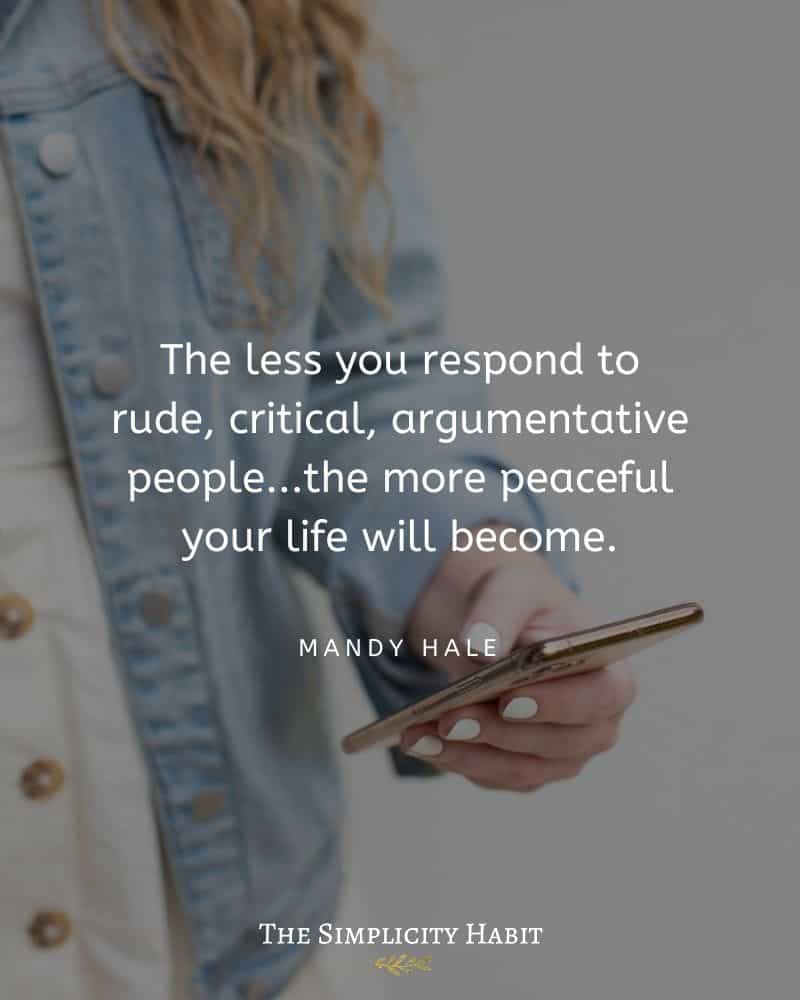 "The less you respond to rude, critical, argumentative people…the more peaceful your life will become." -Mandy Hale
"A negative mind will never give you a positive life." -Ziad K. Abdelnour
"Anything is possible when you have the right people there to support you." -Misty Copeland
"It is of the small joys and little pleasures that the greatest of our days are built." -Mary Anne Radmacher
"It definitely gets harder before it gets easier. But it will definitely get better – if you don't give up when it's hardest." -Ann Voskamp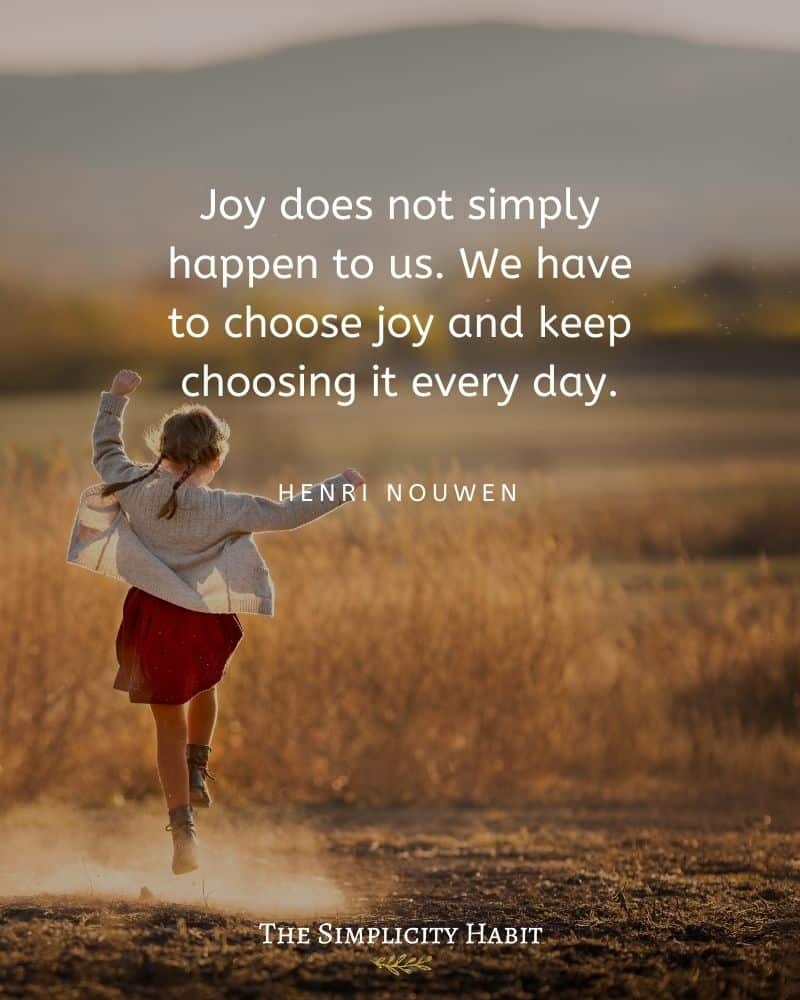 "Joy does not simply happen to us. We have to choose joy and keep choosing it every day." -Henri Nouwen
"Keep trying and never give up. The dream may seem difficult to reach at some point but never let go of your dream. You will be amazed by what you can accomplish when you stay determined." -Lailah Gifty Akita
"When the world says "give up," hope whispers, 'try it one more time.'" -Unknown
"Love is better than anger. Hope is better than fear. Optimism is better than despair." -Jack Layton
"When it rains, look for rainbows. When it's dark, look for stars." -Unknown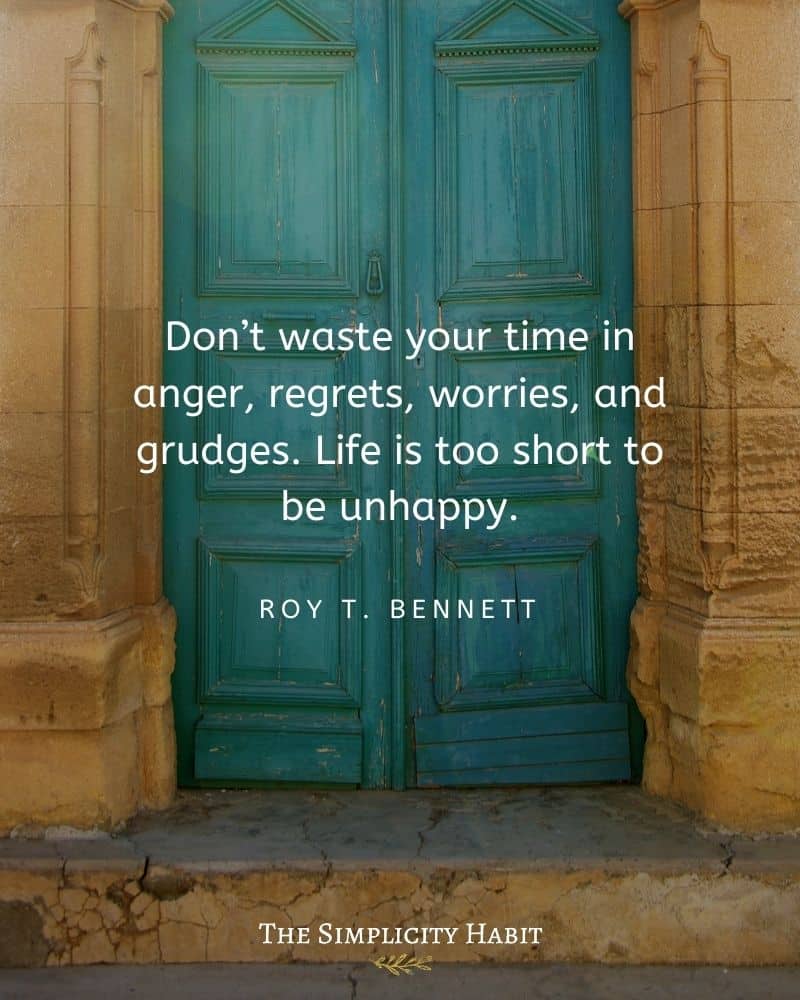 "Don't waste your time in anger, regrets, worries, and grudges. Life is too short to be unhappy." -Roy T. Bennett
"The struggle you're in today is developing the strength you need for tomorrow. Don't give up." -Robert Tew
"Hope is important because it can make the present moment less difficult to bear. If we believe that tomorrow will be better, we can bear a hardship today." -Thich Nhat Hanh
"The art of being happy lies in the power of extracting happiness from common things." -Henry Ward Beecher
"Happiness is not something you postpone for the future; it is something you design for the present." -Jim Rohn
Want more inspiring quotes? Check out these posts!
What's your favorite one of the smile quotes for Instagram or Facebook? Share it in the comments section below.
Sign up on the form below to get weekly simplifying and intentional living inspiration sent straight to your inbox. You'll also receive the free Priorities Assessment Worksheet to help you declutter your schedule and focus on what matters most!