Decluttering can quickly and easily become overwhelming. Many people automatically begin thinking about the spaces that will be the biggest challenges. Instead of looking at what's difficult to declutter, try these easy 10-minute decluttering tasks that will make a big difference.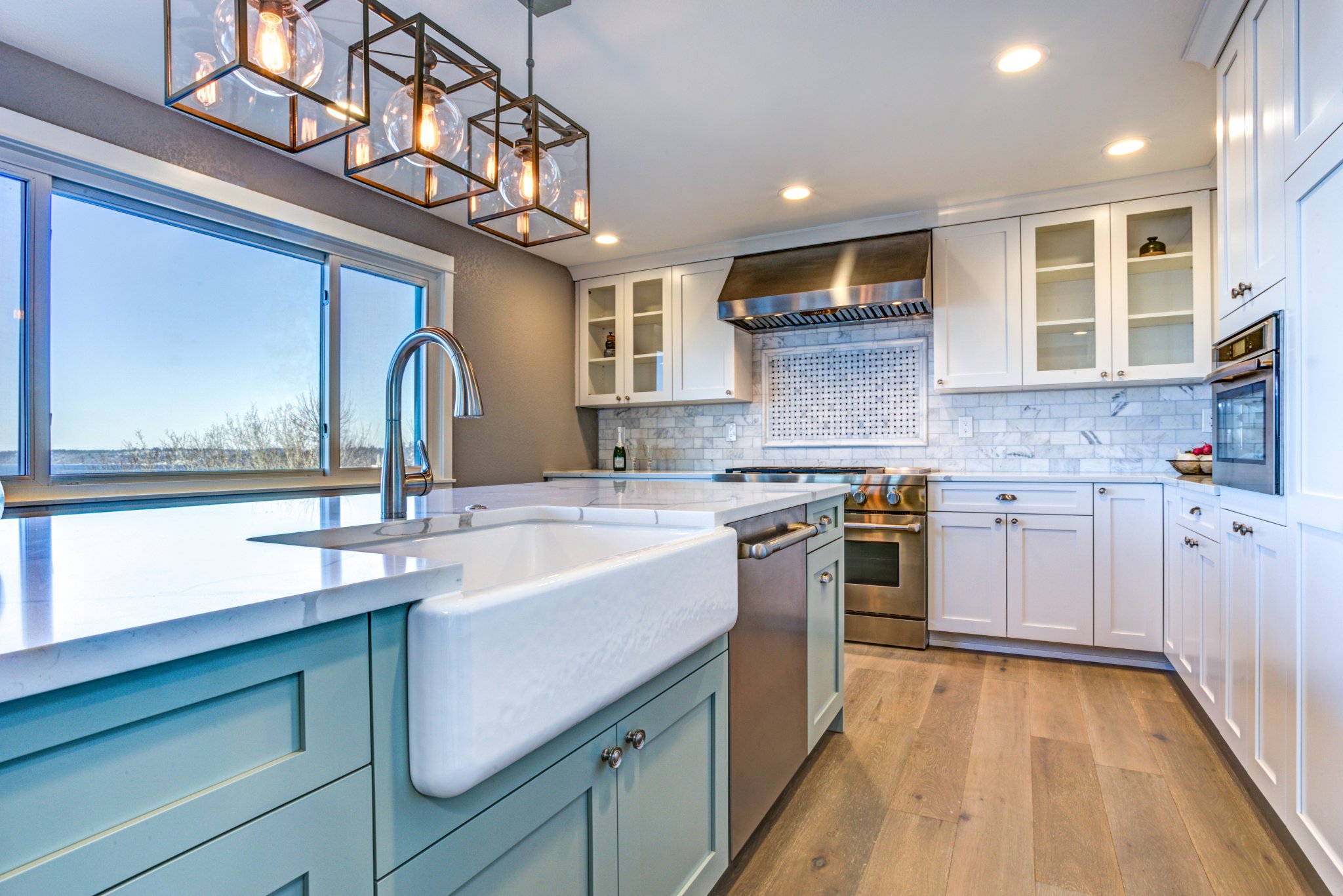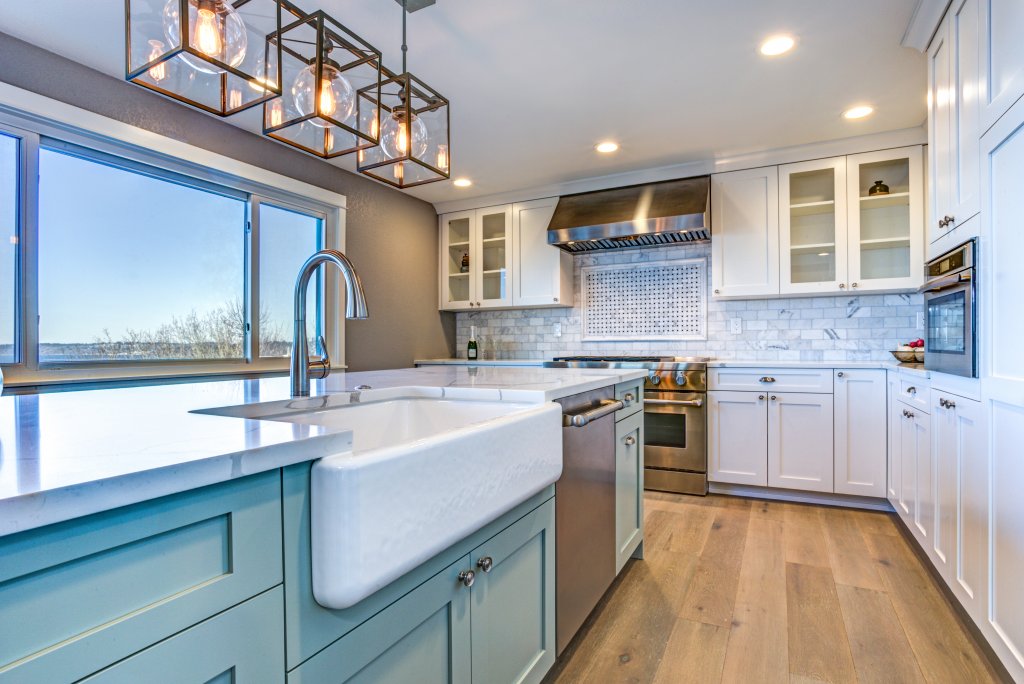 Easy 10-Minute Decluttering Tasks That Will Have Big Results
Rather than thinking about every area of your home that could be or needs to be decluttered, you're going to focus on a few small areas. Each one should take under 10 minutes.
People are often short on time and put off decluttering for another day because it feels like a big undertaking. These are short projects. Everyone can find 10 minutes in their day.
Even though these projects aren't difficult, they still yield big results. You may be surprised by what you can accomplish in short focused bursts of time.
When you see these areas decluttered it should help motivate you to keep going. Once you gain momentum, you can start working on larger spaces.
These areas are great quick wins to start with. Some of them are places that tend to attract clutter. Just because you do them once doesn't mean they are done forever, but knowing you can quickly get them back to a good place helps.
If you want to add to the fun, play some of your favorite songs or listen to a short podcast as you tackle these areas. You can even set a timer and race yourself as you do these easy 10-minute decluttering tasks.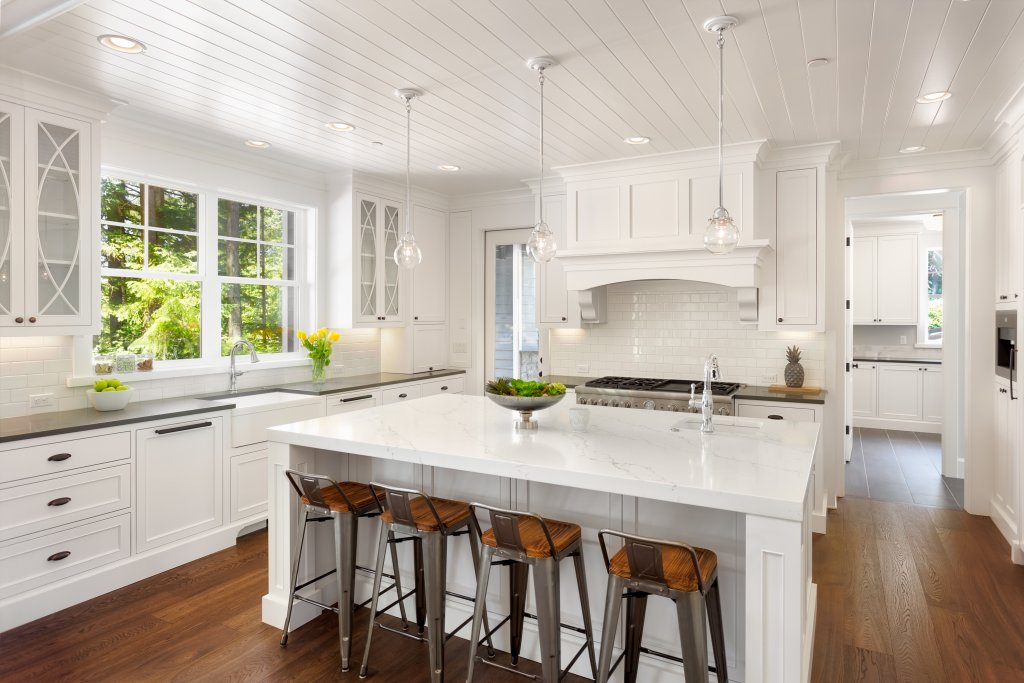 1. Clear off kitchen counters
I'm starting off the list with the best easy 10-minute decluttering task that will have big results in your home. Cluttered countertops make it harder to find things, more challenging to prepare food, and can cause you to feel deflated about the state of your home.
In your 10 minutes, take everything off the counter that shouldn't be there. Throw the trash away, recycle the unneeded papers, and put the other items in their proper places.
Reassess if you need to have so many items sitting out on the counter. If you're unsure, try putting some the items away for a time and see how you feel. Just because something has been there for a while doesn't mean it should be there.
It's nice to have a clutter-free countertop. Your kitchen feels like it's bigger and you're able to accomplish your tasks more easily.
If you only have time for one 10-minute decluttering task, start with this one. You'll instantly feel better about your kitchen.
2. Clean out a junk drawer
I realize some people have more than one junk drawer. In my house, I don't have any junk drawers. However, I do have one assorted items drawer.
Take everything out of the drawer. Wipe down the drawer and the organizing container if you use one. Put things of like kind together.
Go through and assess what needs to go in the trash or to another part of the house. Put back the items that you want to remain in the drawer. Organize as you go.
Now every time you open that drawer, it will be easier to find what you're looking for. It's also visually satisfying just to open an organized drawer.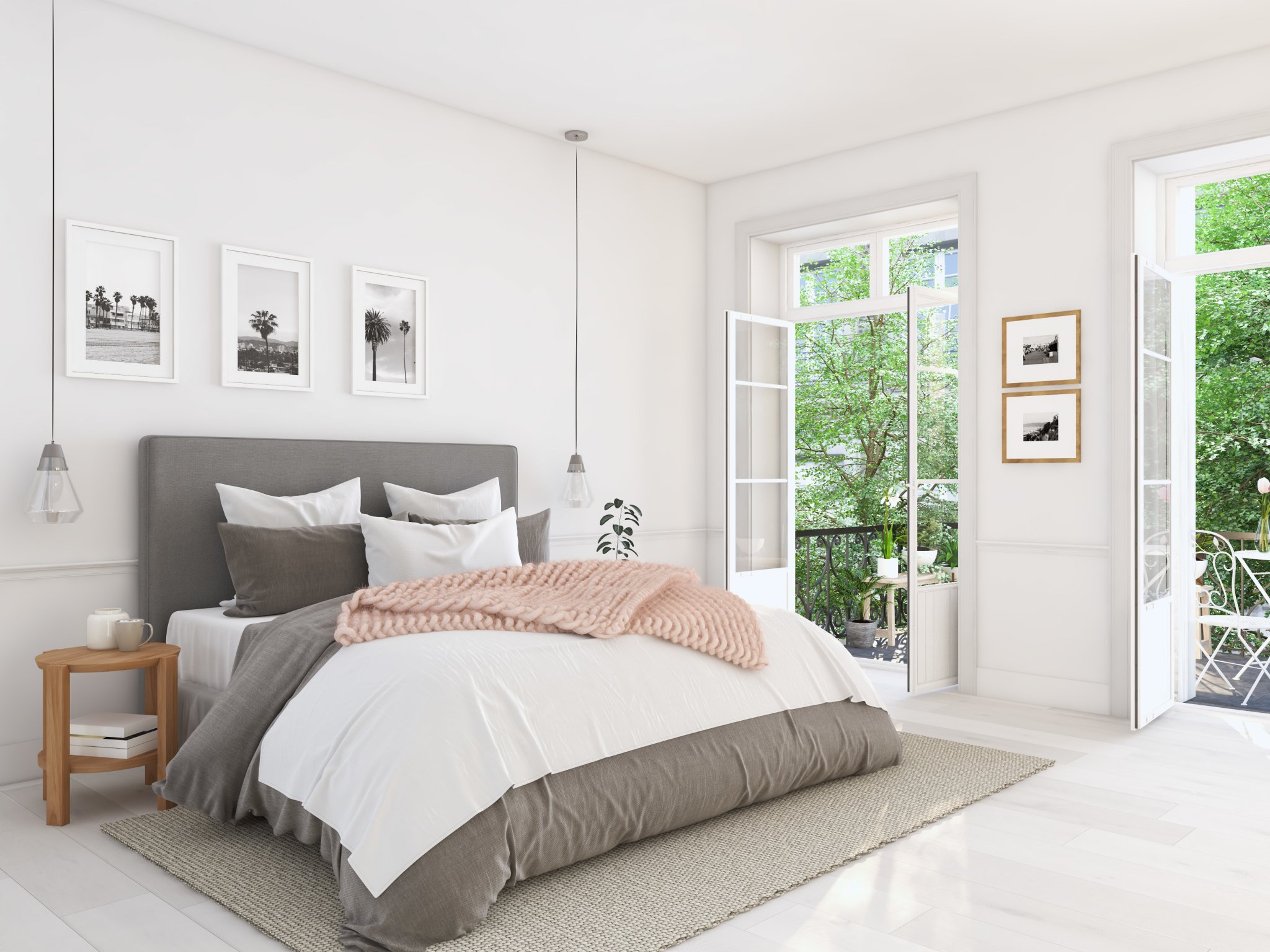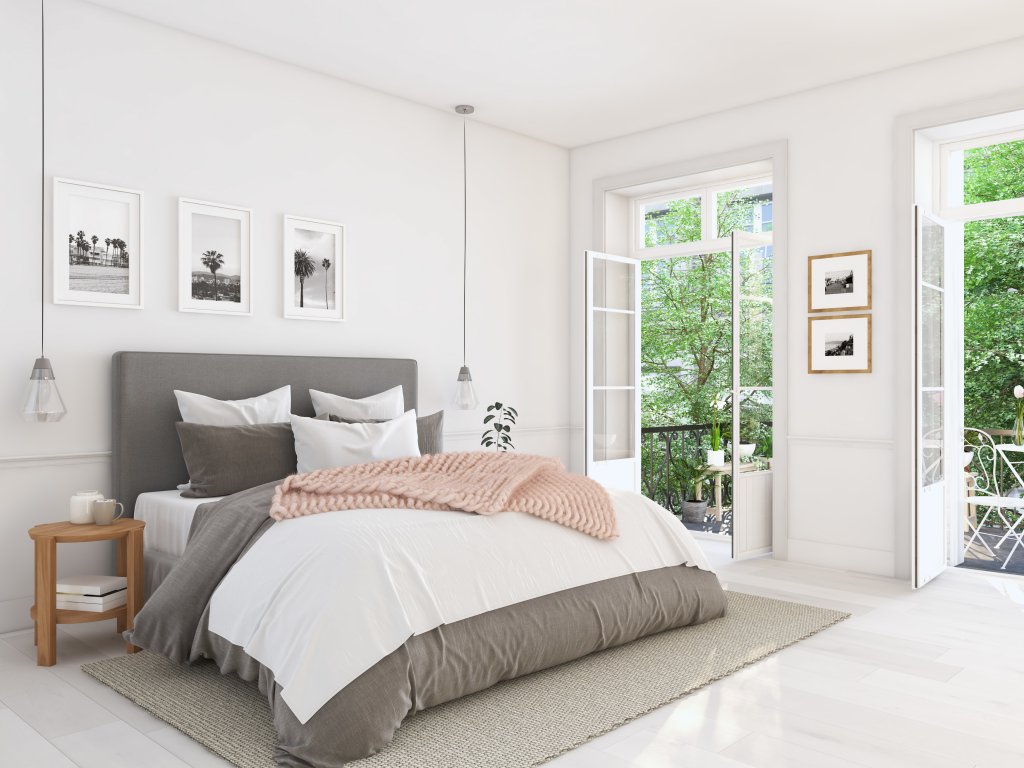 3. Take items off dressers and nightstands
Dressers and nightstands have a way of attracting all sorts of random items. In this easy 10-minute task, remove everything sitting on top of the furniture. This gives you the perfect opportunity to dust.
Look at the items you took off the furniture. Do they belong in another place? If so, put them there.
Before you put any items on top of the dresser or nightstand, ask yourself whether or not you really want that item there. If you're unsure try leaving it off for a few days and see how you feel about it.
We often assume something needs to be or stay where it's been, but once we remove it we may find we like it much better without. Your room will feel more relaxed with fewer things sitting out.
4. Clean out the fridge
This isn't the most fun of the 10-minute decluttering tasks, but it is necessary. Take out the scary items that were long forgotten in the back of the fridge.
Throw out everything that has gone bad. It will be refreshing to open up your fridge and know that everything in it is still consumable. You'll also enjoy the extra free space.
You can make house cleaning almost enjoyable by listening to something as you work or planning a reward for yourself when you're done.
5. Do 1 or 2 pantry shelves
Depending on the size of your pantry, use your 10 minutes to declutter one or two pantry shelves. Take out expired items and things you know you'll never eat.
You can donate food that is still good to a local food pantry or to your local buy nothing group. As you put items back, keep the items you use the most often towards the front and group together like kind.
If you're feeling extra ambitious, create a pantry inventory of the items that you have on hand and add what you want to buy. Having an ongoing inventory will help you know when you need to get more so you make sure to always have necessary items on hand.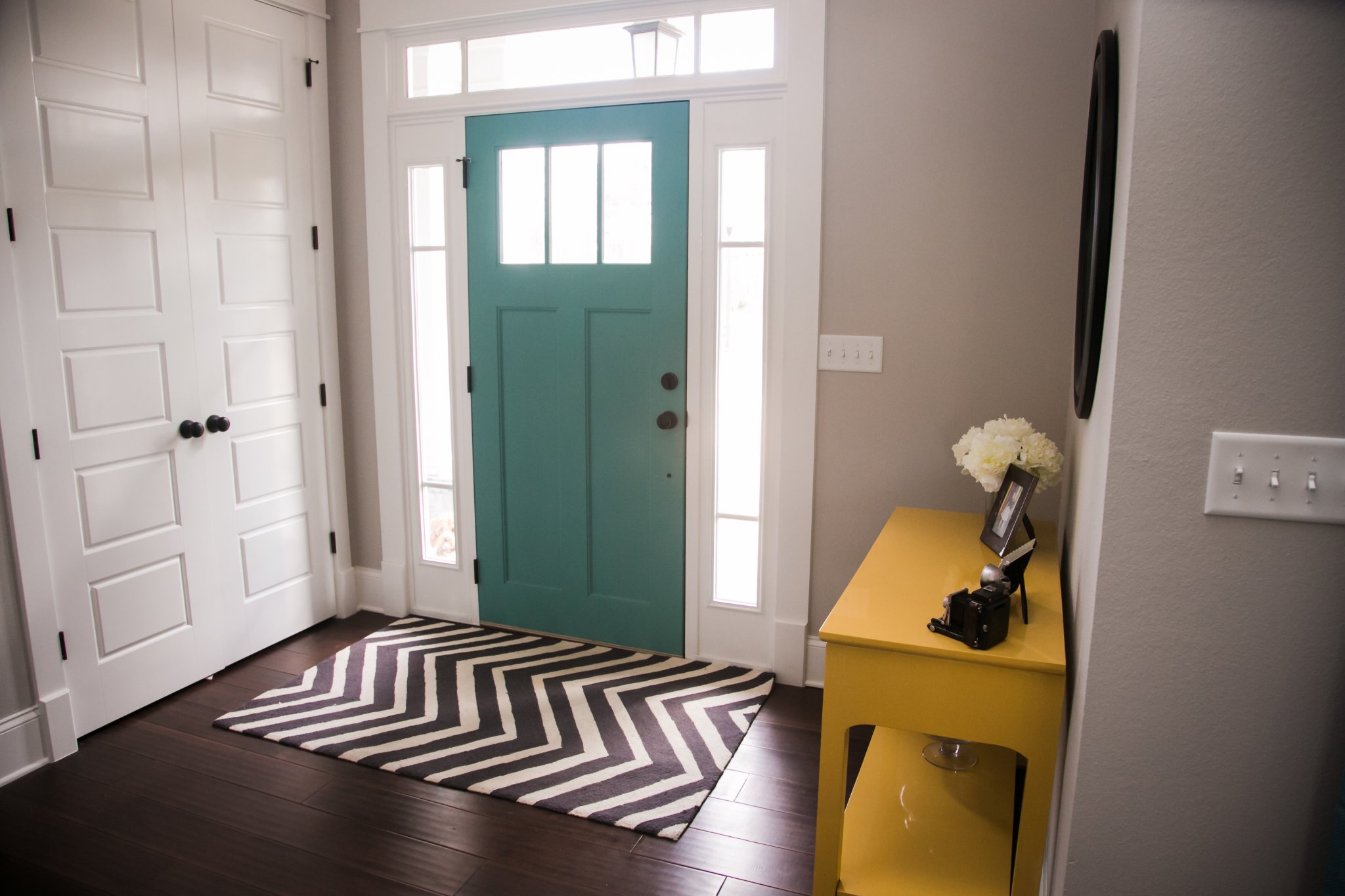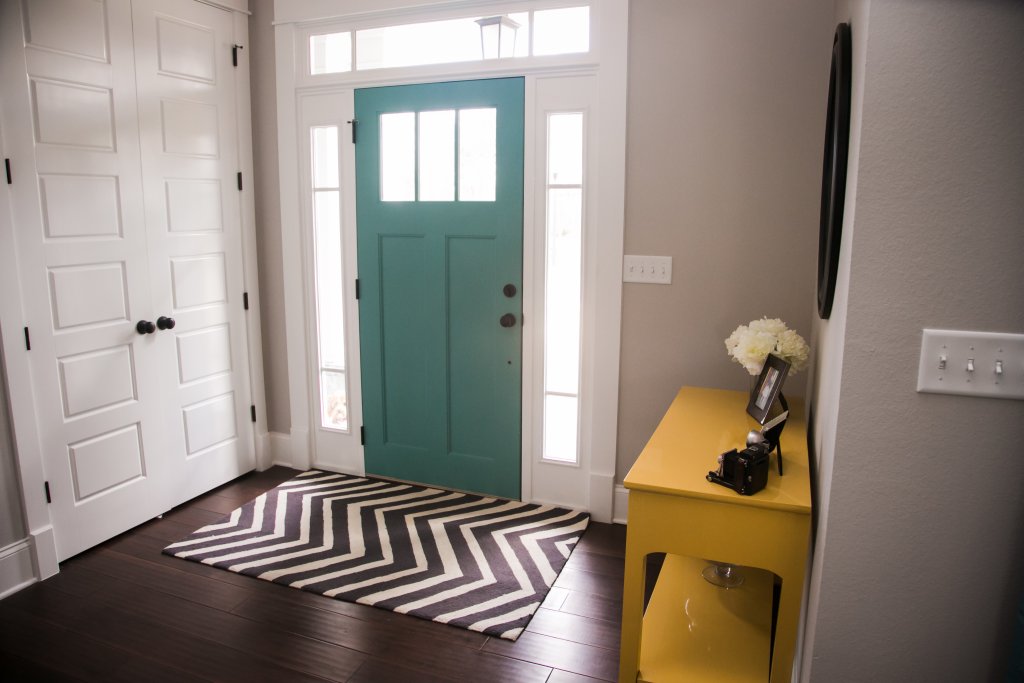 6. Declutter the entryway
The entryway is the first thing you see when you walk into your home and it's also your guest's initial introduction to your home. It's less than enjoyable to walk in and trip over shoes, backpacks, and other assorted items.
You may need to get the family in on this one. Limit the number of coats, shoes, bags, and gear that get stored in the entryway. Don't keep more there than necessary.
Create organizational solutions that will work for all members of the family to try and keep clutter off the floor.
7. Go through one drawer of clothes
To some people the idea of going through their wardrobe is overwhelming. But what if you took 10 minutes and just went through one drawer? Start with a drawer of clothes that will be fairly easy to make decisions on.
If you happen to have sentimental clothes, don't start with that drawer. Take all the clothes out of the drawer and put them with like-kind. Let go of anything that doesn't fit, you don't like, or is in poor condition.
Fold the items you are keeping and neatly arrange them in the drawer. You can create your own confidence-inspiring wardrobe one drawer at a time.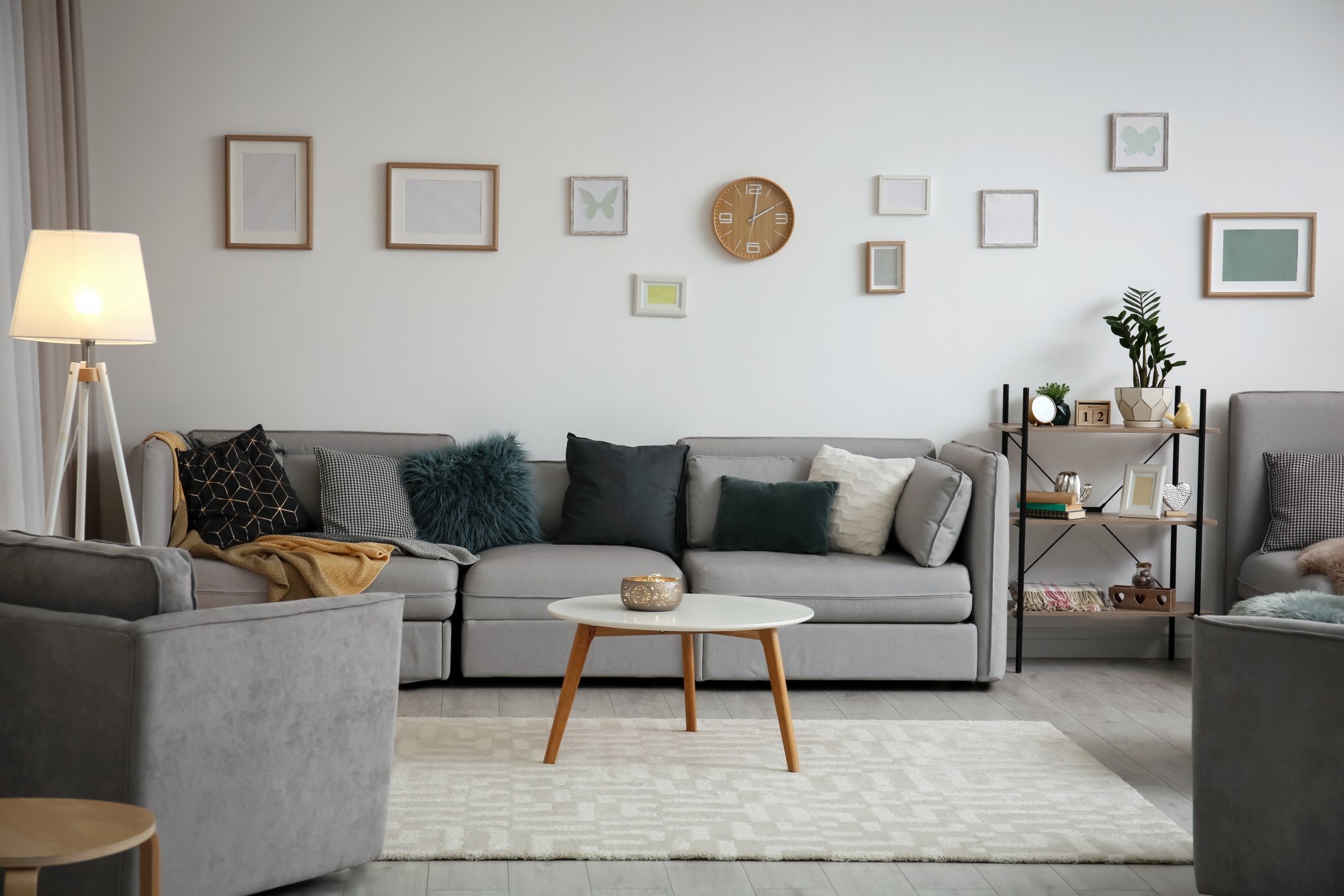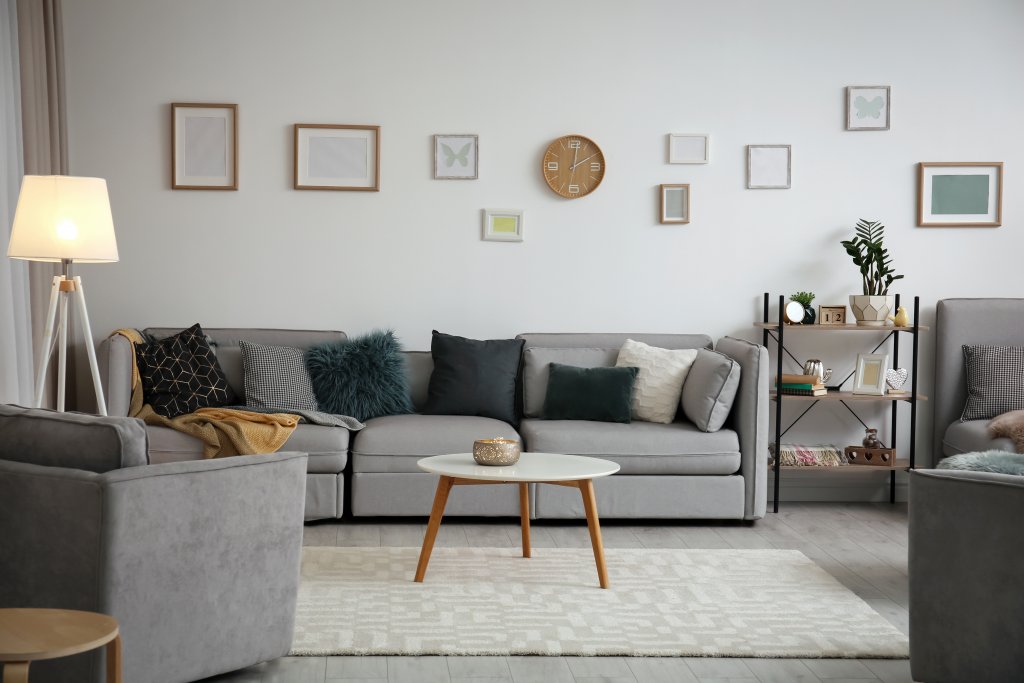 8. Declutter the living room
In this quick and easy 10-minute declutter of the living room, look at the items on the wall and on top of furniture. Decide if you love all the toss pillows and throw blankets.
How do you feel about what's hung on the wall? If you're not sure, try something else or see how it looks without the item hung there.
Take the items off the tops of the furniture. Add back only the items you are certain you want there. For anything you are unsure about, leave it off for now and see how you like the room without it.
9. One shelf in the kitchen
The kitchen is one of the hardest working rooms in the home. Find one shelf to declutter for your easy 10-minute task. Take the items off that shelf and evaluate them. Do you use them and love them?
If not, declutter them. There are so many gadgets on the market that people tend to have far more items than they need or use in the kitchen. A streamlined kitchen will help you to be more efficient and make cooking more enjoyable.
10. Declutter the table and dining area
Many homes have kitchen tables that do double duty. They're used for homework, art projects, and crafting as well as enjoying meals. If you have a multiuse table, chances are it tends to attract clutter.
Remove all items that don't belong. Sort the papers and throw out the trash. If you have a centerpiece, evaluate if you love it or if it's become a hassle. Once the table is decluttered it's so much easier to wipe down and eat on.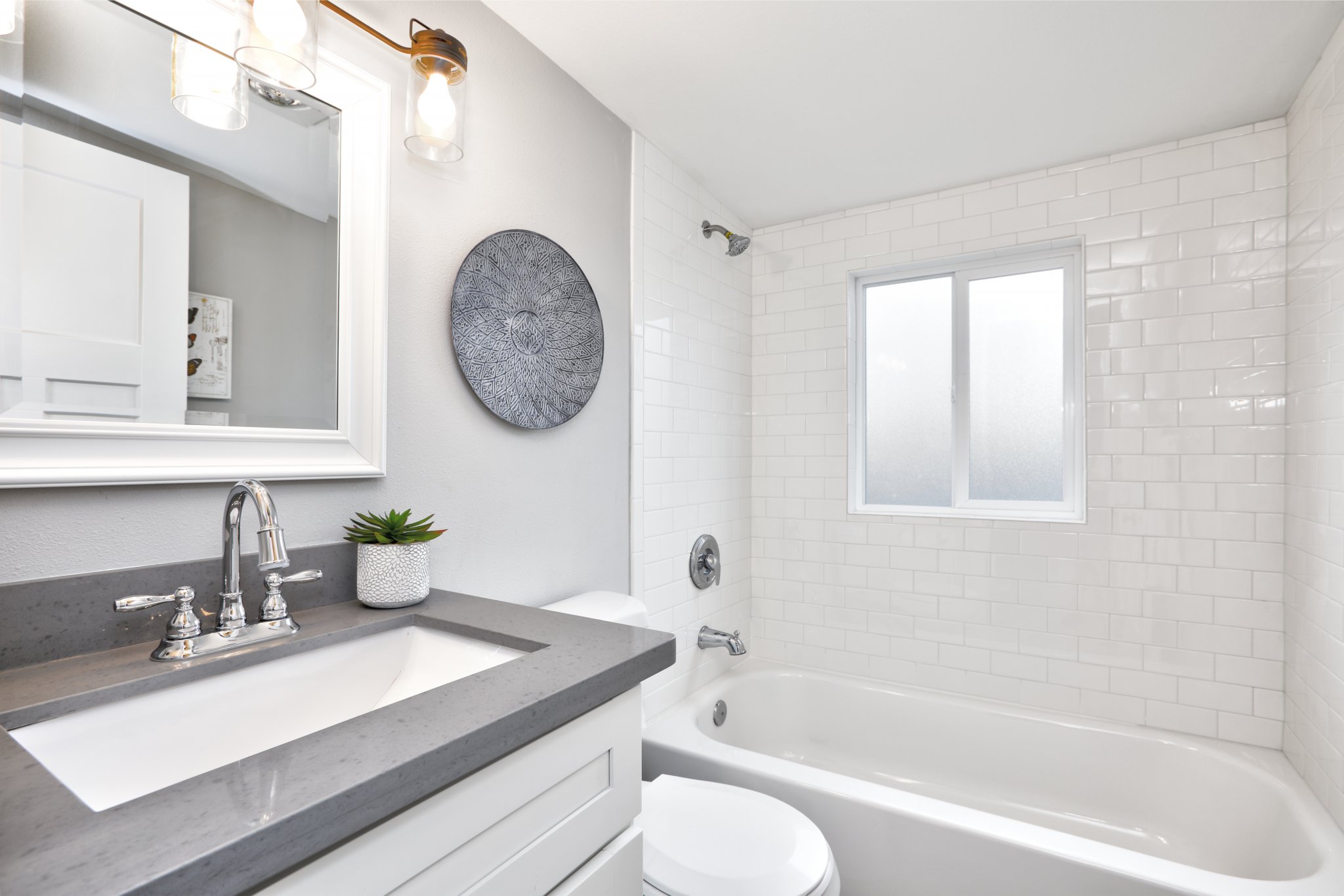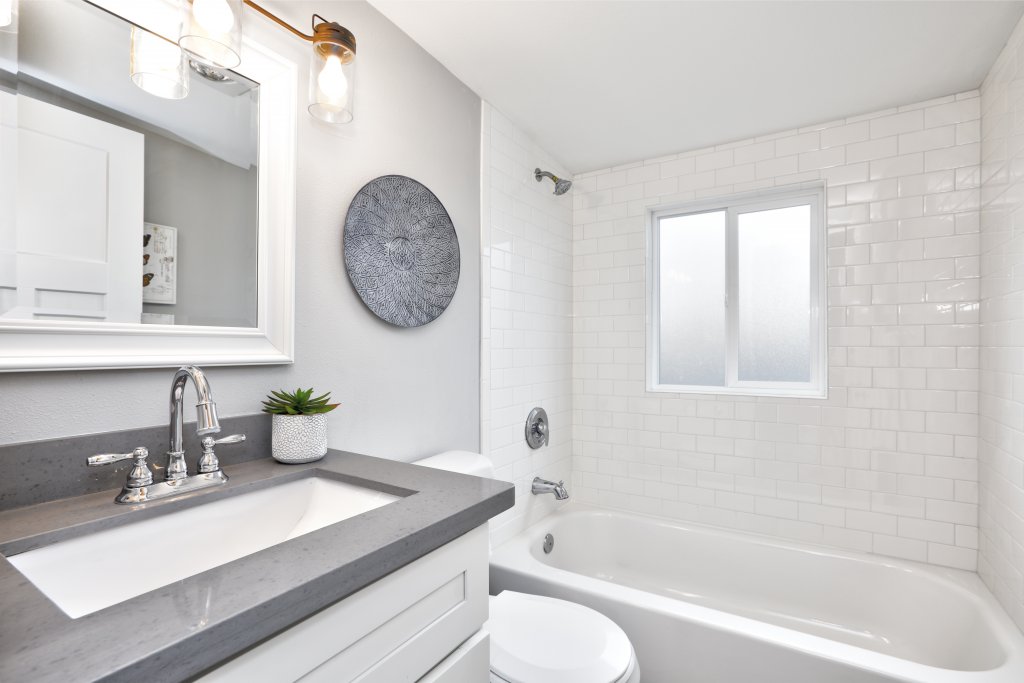 11. Clear off bathroom counters & shower shelves
Another area that tends to be cluttered is the bathroom counters. Take 10 minutes to take everything off the counter and evaluate where it needs to go.
Store daily use items in a cabinet or drawer and try keeping the bare minimum out on the counter. If you don't have much on your counter already, search in one drawer or cabinet in the bathroom for items to declutter. Remove anything that is expired or unwanted.
Check your bath or shower shelves for empty bottles or anything not being used. Once you've done this easy 10-minute decluttering task, you'll find you can get ready more quickly in the morning and it will be less difficult to keep clean.
12. Declutter the coat closet
If you have a coat closet in your home, take 10 minutes to declutter it. Remove all the coats and let go of anything that doesn't fit, you don't wear, or that is in poor condition.
Coat closets can become a catch-all for a variety of items. If yours has turned into a dumping ground, it may take more than 10 minutes to declutter it. Start with the coats first and come back to the remaining items another day if you're short on time.
Easy 10-minute decluttering tasks
I hope these easy 10-minute decluttering tasks help you get started decluttering and motivate you to keep going. You can get a surprising amount accomplished even in small windows of time.
For additional encouragement and advice on your decluttering journey, check out methods for decluttering your entire home and get the free declutter plan of attack worksheet below. You can have a decluttered home that you love.
Want to stay up to date with The Simplicity Habit and get some help getting started decluttering? Fill out the form below and get the Your Home Decluttered Jumpstart worksheets. One of the checklists includes the 12 quick areas to declutter mentioned above and the other lists 100 items that are easy to declutter.