Inside: These minimalist essentials are helpful to have on hand, so think twice before decluttering them.
A guest post by Cora Gold
Adopting a more minimalist mindset and lifestyle benefits your psychological well-being while helping the planet. You live more sustainably, reducing your consumption and enjoying the things you have instead of endlessly pursuing more.
However, cutting back doesn't mean letting go of the necessities.
You might find yourself on a roll with your decluttering process, but it's important to make sure that you don't get rid of things you might actually need (otherwise you'd have to buy them again!). After all, you still need to have the basics.
So what should you keep away from the donation bin? Here's a list of minimalist essentials that are helpful to have on hand.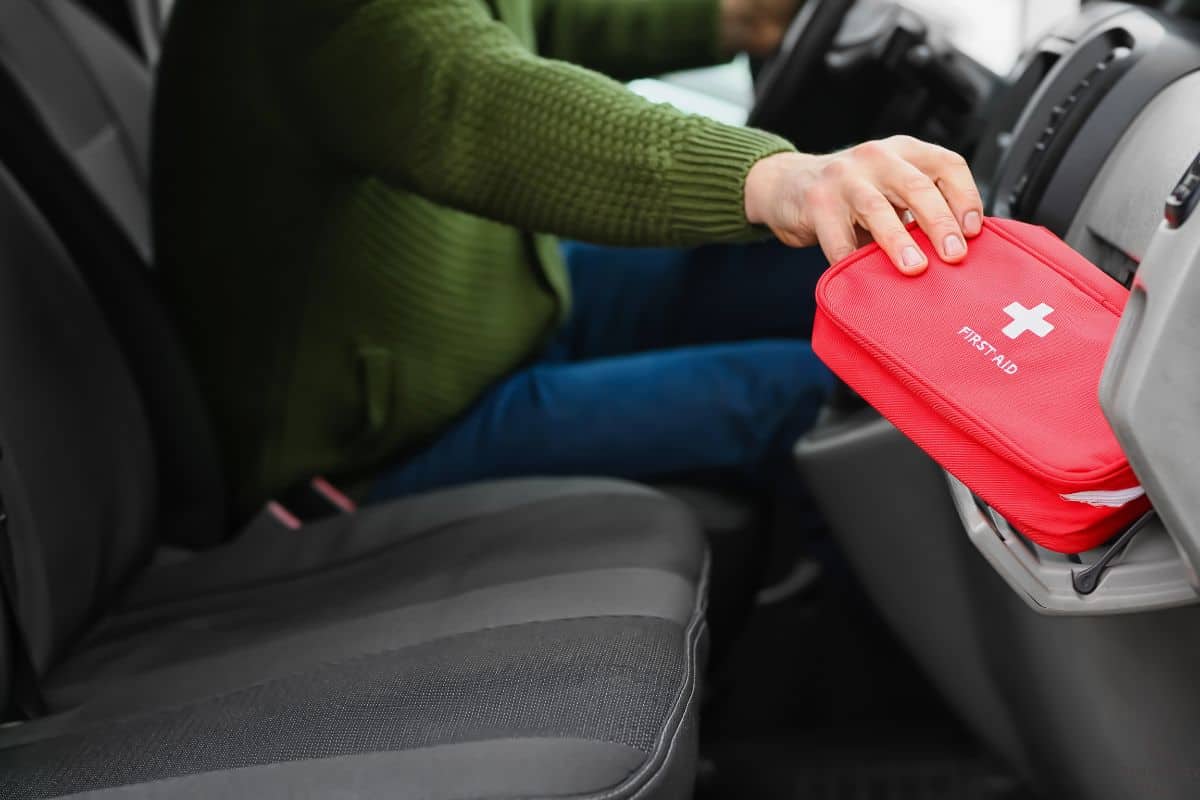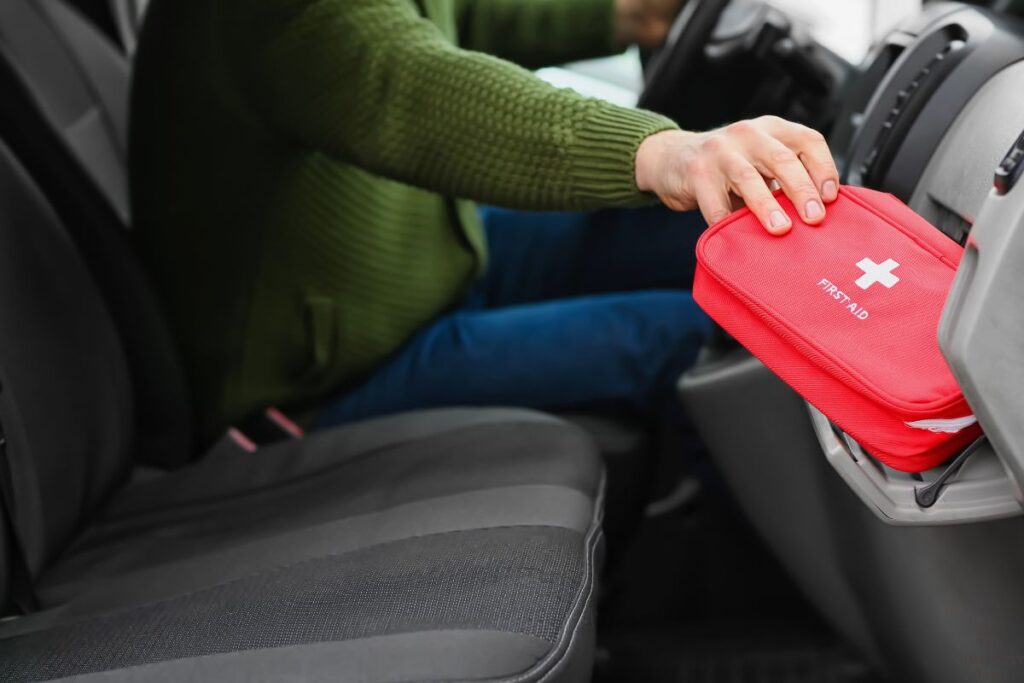 Minimalist Essentials: Emergency Items
If there's one thing you know for certain, it's to expect the unexpected. You might experience accidents, illnesses, job loss, natural disasters, cyberattacks on your bank accounts, or, as the world recently saw, pandemics.
It's helpful to keep certain emergency items in your home, vehicle, or both. Doing so could save your life. Please refrain from purging the following:
1. First Aid Kit
Create your own or buy one online. Keep it stocked, regularly replenishing what you use.
2. Fire Extinguisher
Check these monthly to ensure the gauge reads "full" and hasn't expired.
3. Water Purifier
Water is heavy to carry and cumbersome to store. A purifier lets you make use of natural sources.
4. Food
Keep enough non-perishable food on hand to feed your family for at least a week. When you use up canned foods, make sure to replenish them quickly.
5. Emergency Car Kit
Your car emergency kit should contain basic tools, including a jack, lug wrench and spare tire, triangles, flares, first aid, water, and snacks.
Make sure to also include lightweight shelter and blankets as you never know when you may need to evacuate your home or stay warm in your car if stuck in traffic on icy roads.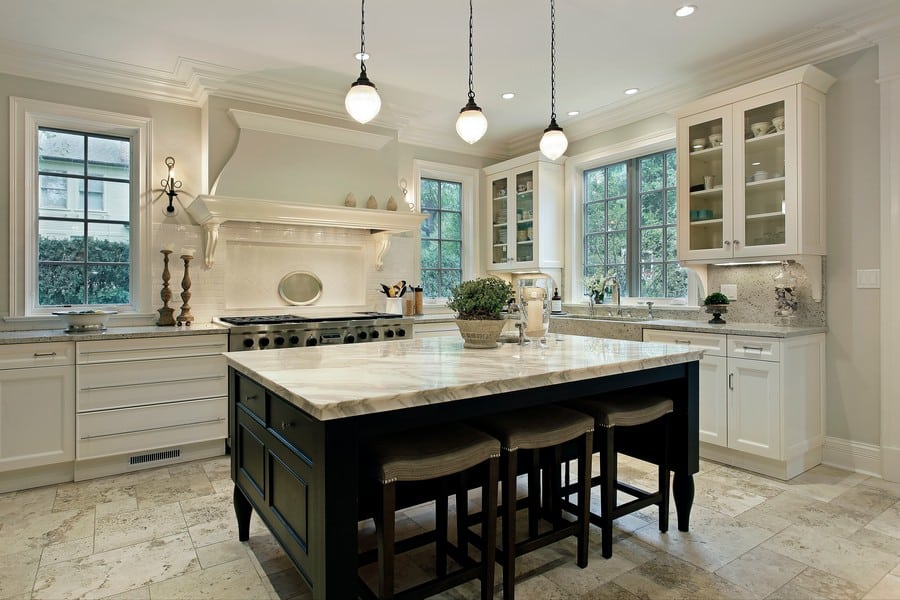 Minimalist Essentials for the Kitchen
Chances are, you have gadgets in your kitchen that you used once — if at all — and are now lingering in cabinets.
Determine which kitchen items you need and regularly use. You can donate unwanted items to thrift shops or places like Habitat for Humanity ReStore.
However, you should consider keeping the following items.
6. All-in-One Cooking Appliance
The easiest way to get to zero waste isn't to recycle — it's to refuse to invest in unnecessary items in the first place. You may see articles online about the top 20 kitchen appliances you "must have," but most of them are not really essential.
All-in-one combo devices can do the work of several appliances, saving you counter space and letting you donate the rest.
Are you in the market to upgrade? Seek items such as this that can do the work of several. You'll save money over replacing individual items and lower your carbon footprint in multiple ways:
The energy saved in producing each gadget
The materials used, especially plastic
The emissions associated with multiple deliveries or store trips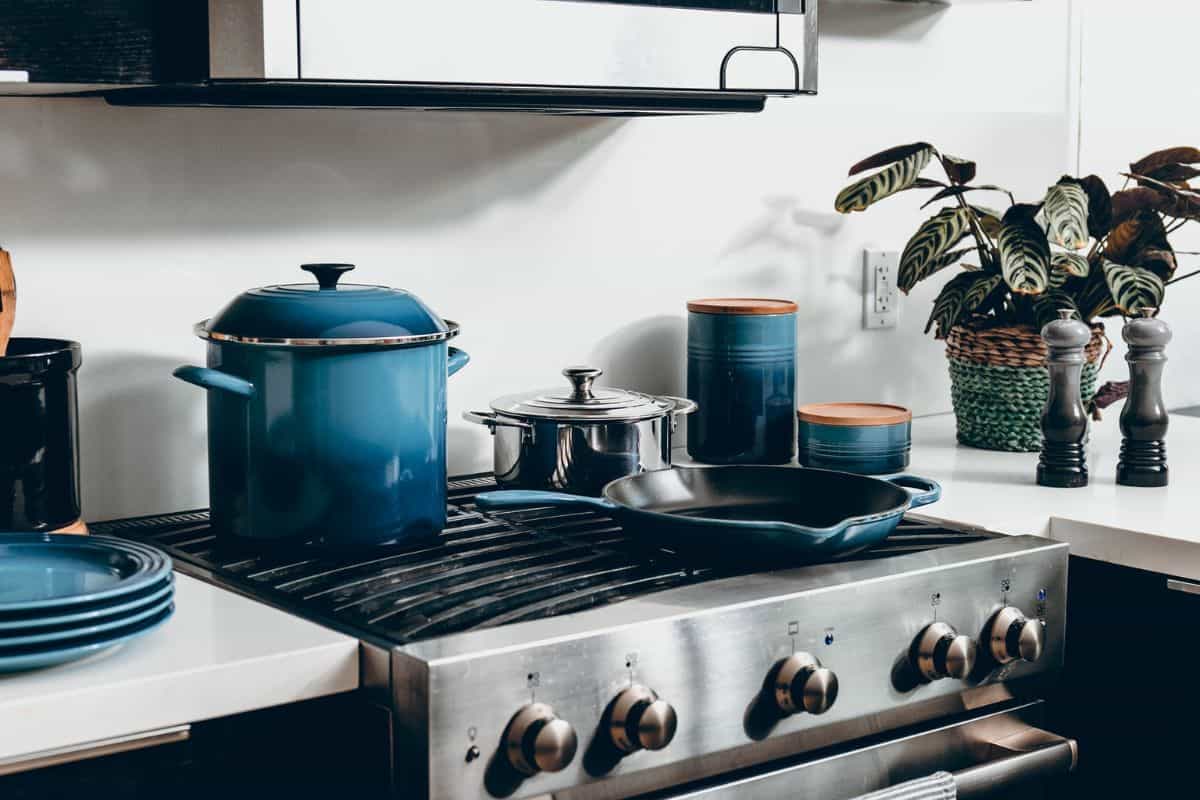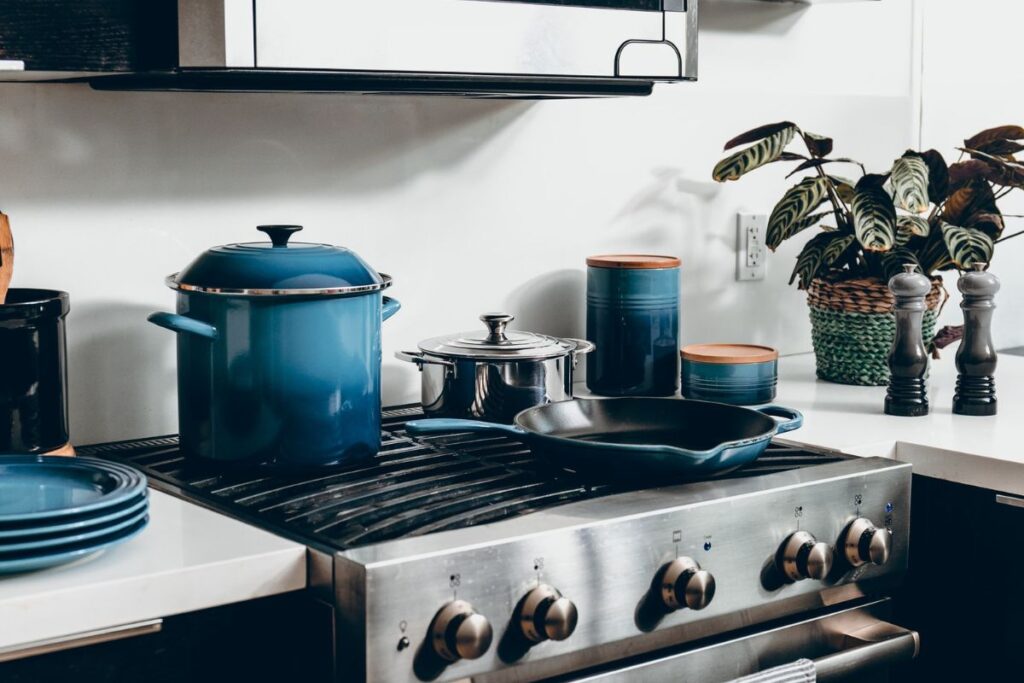 7. Large Slow Cooker
Slow cookers are handy for making easy family meals, and they come in a variety of sizes. Sometimes it can be tempting to keep more than one, thinking the smaller one could be good to have.
However, unless you are using them all regularly, it's a good idea to just keep the largest capacity one on hand. These appliances let you cook for a crowd with minimal energy expenditure. It's roughly the equivalent of a light bulb, far less than running the oven.
If you prefer the non-electric alternative, hang onto the largest stock pot that you have that you regularly use.
8. Extra Place Settings
Your instinct might be to donate your unnecessary plates, cups, and saucers, leaving only enough for you and your immediate family.
However, what happens when you have guests? Using disposable products is less eco-friendly and economical than keeping washable spares on hand.
Keeping a few extras also lets you use your dishwasher more efficiently. While you might think handwashing is better, today's Energy Star models use three or four times less water than the sponge-and-sink method.
9. Reusable Water Bottle & Travel Coffee Cup
Having a reusable water bottle for each family member can help minimize the number of cups that need to be washed in a day and they also keep your water cooler significantly longer.
Owning a great travel coffee cup can keep your tea or coffee hot for a long period of time and can save you money by making your own coffee at home instead of buying it on the go.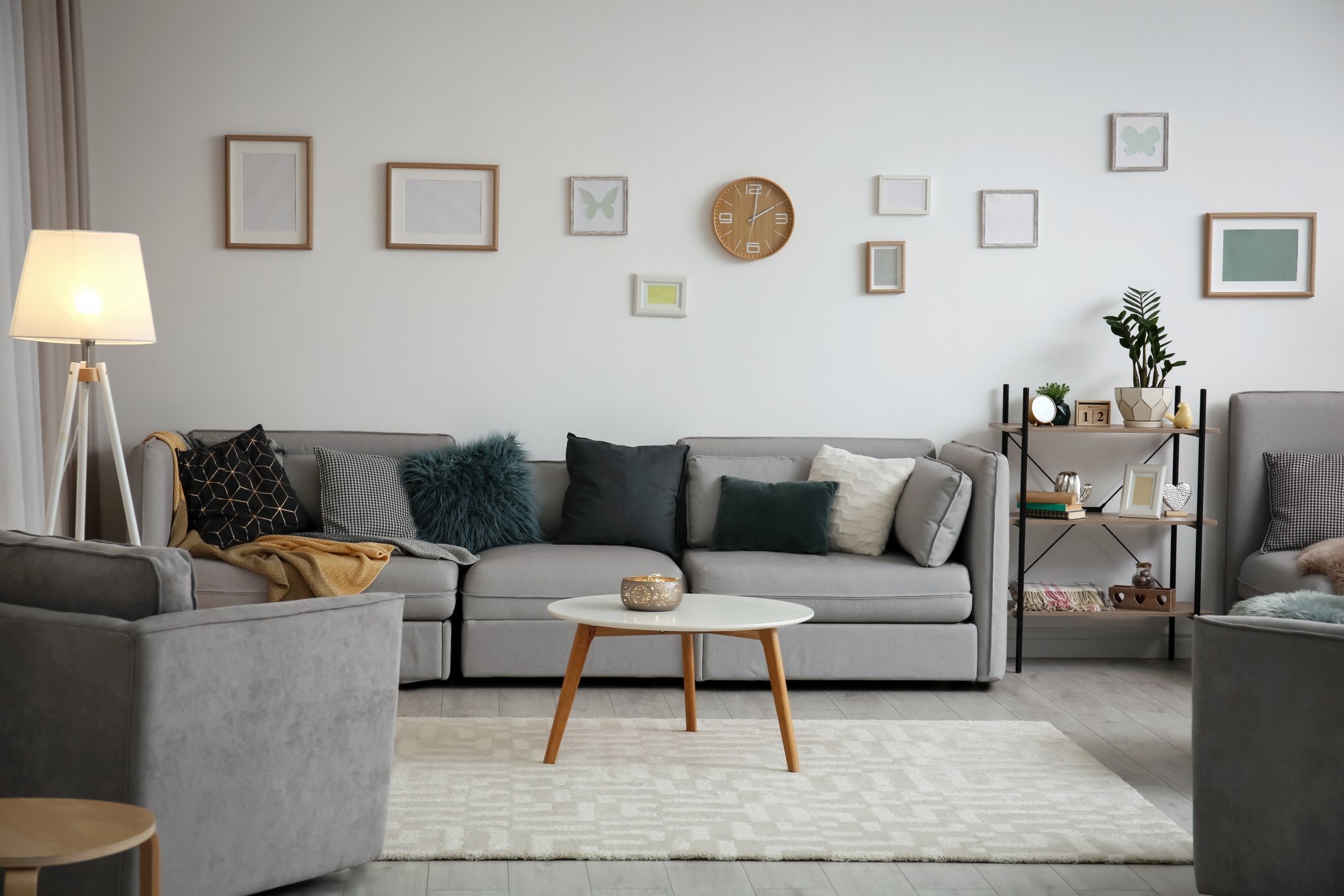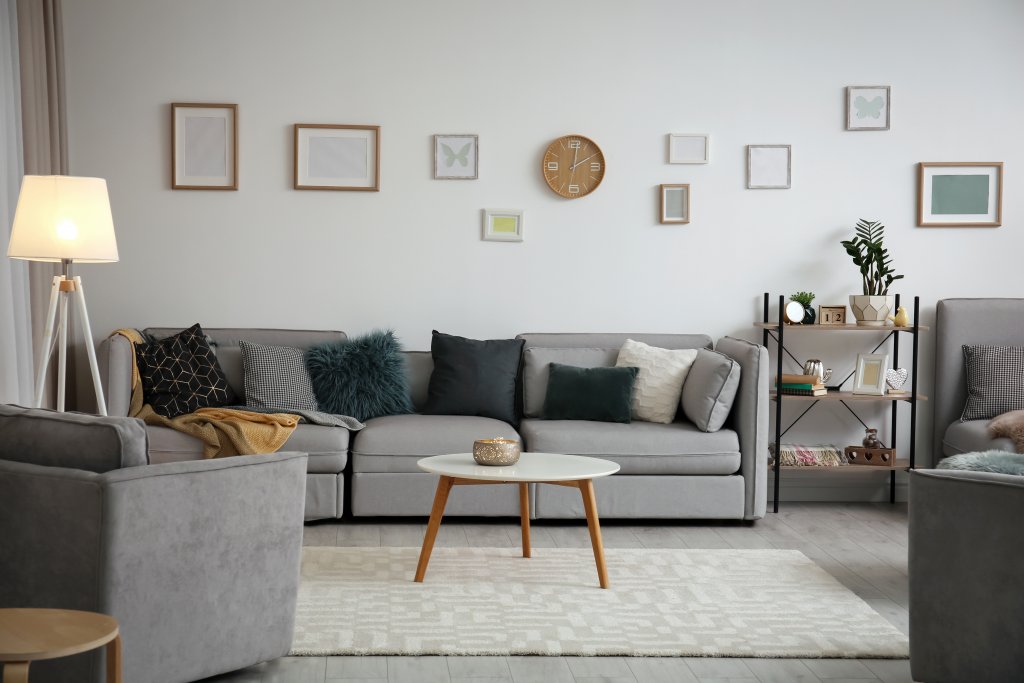 Minimalist Essentials for the Living Room
Only you can decide how much furniture you need and what to do with that inherited figurine collection. However, there are a few items you should think twice about before decluttering:
10. Books
Books can get mixed reviews from minimalists. Some love to keep their favorites on hand while others prefer to go digital.
Whether you prefer keeping your own curated collection of books, reading them digitally, or frequenting the library, reading is always worth doing.
11. Board Games
The same rule holds here. Go ahead and declutter the board games that you haven't played in years.
However, keep the best family board games that you and your family members love so that you can continue to play them on game night.
12. Sentimental Treasures
Sentimental items can be the most difficult things to part with. You don't need to keep every drawing your child has made or a gift from a relative that you never used.
You can hold on to truly meaningful items, though, as long as they spark joy and aren't just sitting in storage collecting dust.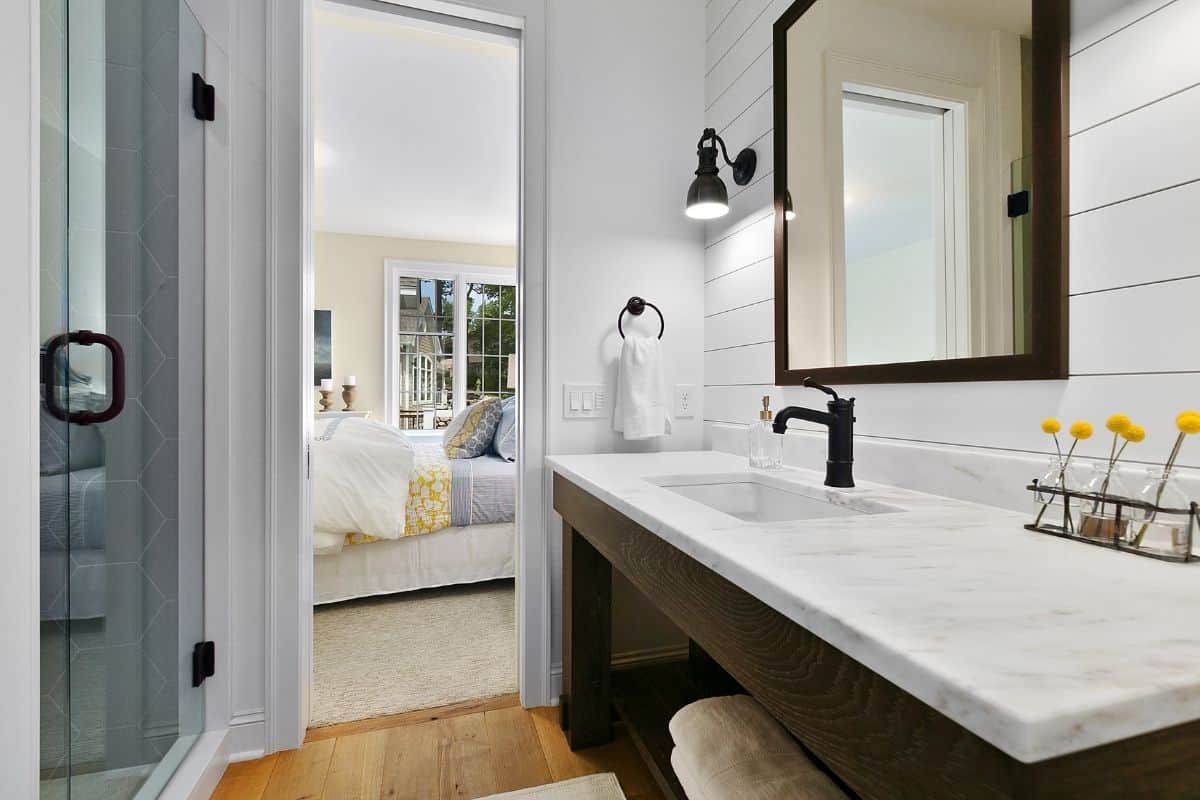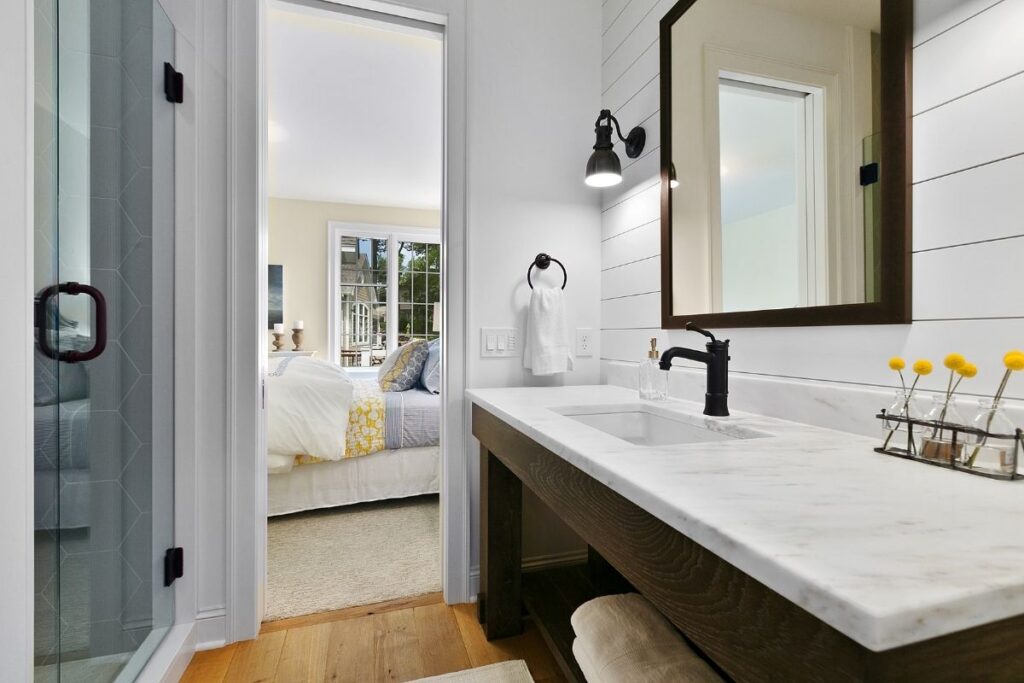 Minimalist Essentials for the Bathroom
The minimalist essentials for your bathroom will depend on your specific needs. Check out this post as you consider what to buy and what to skip.
13. Toiletries
Be honest with yourself about which products you have that you will actually use. Go ahead and pass along the products you tried once but never really liked.
14. Medications & Bandages
Aside from your emergency kit, it's helpful to keep a stock of over-the-counter medications as well as bandages in various sizes on hand.
15. Cleaning Supplies
It's also important to think about what types of items are necessary for keeping your bathroom (and the rest of your home) clean. Check out the minimalist supply cleaning checklist here.
16. Paper Products
If you remember the beginning of the pandemic, you know how stressful it can be when stores are sold out of toilet paper. While you don't need to buy a lifetime supply of paper products in one shopping trip, you can justify stocking up to have at least a few months' worth.
Toilet paper, tissues, and other paper products never expire, so you can keep them on hand as long as you want (provided that you have space to store them).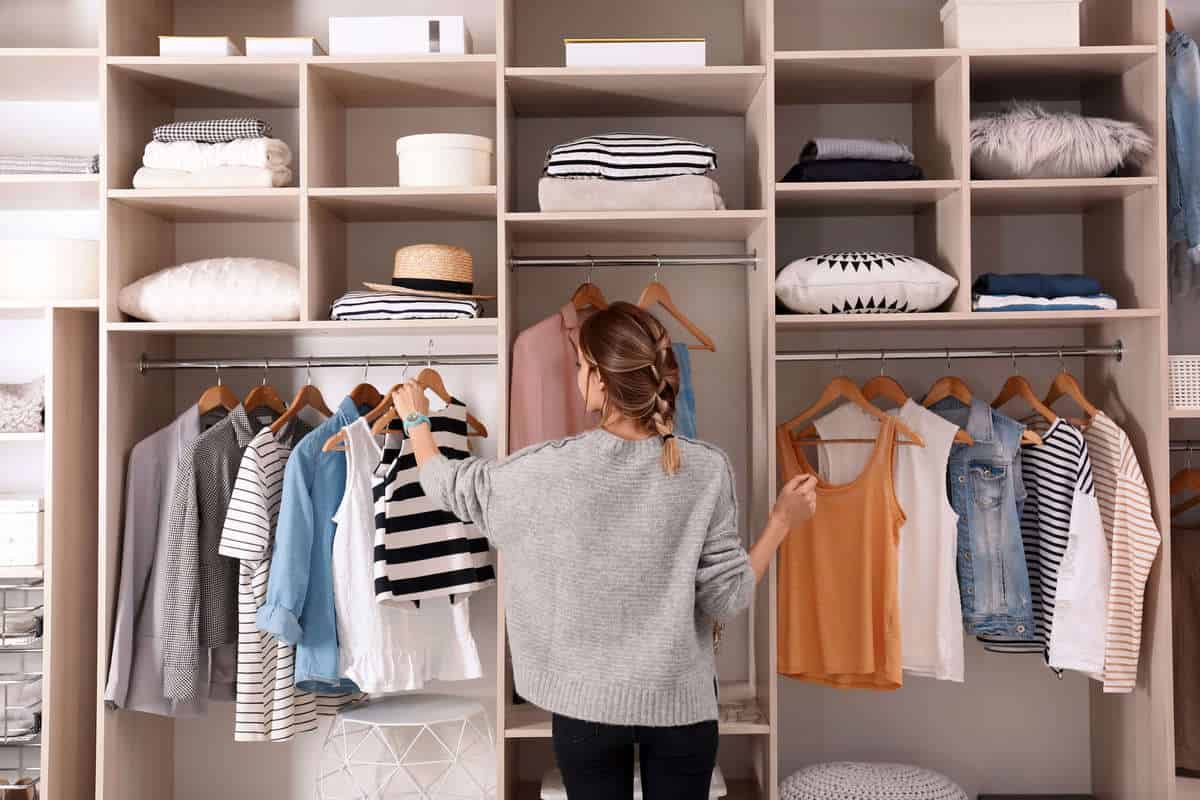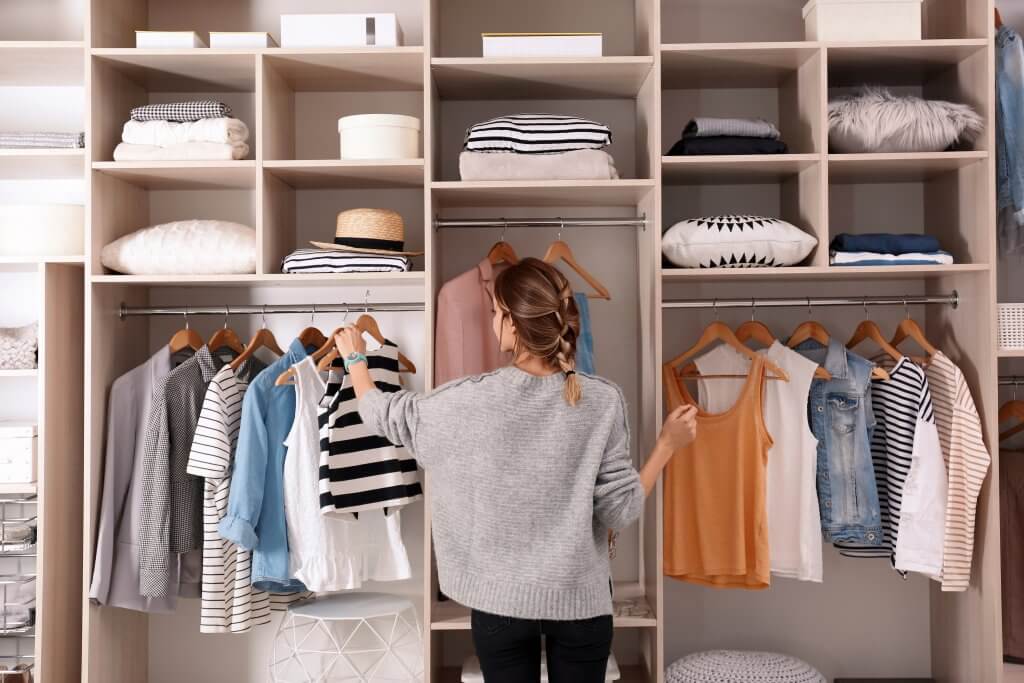 Minimalist Essentials for Your Closet
Your closet is one of the easiest places to ruthlessly purge, but you still need clothes. Focus on keeping the essentials and a few pieces you might need occasionally.
What is essential for your wardrobe depends on each individual person based on your lifestyle, life stage, as well as your needs and preferences. Here are some ideas to help you get started.
17. One Formal Outfit
You need something to wear for weddings, funerals, and other occasions that require you to look your formal best. Get rid of old dresses or suits that don't fit, but always keep one good option on hand.
18. Business Attire Sets
If you work in an office environment, it's helpful to build a capsule wardrobe of mix-and-match pieces you can put together in different ways for a unique look with fewer items.
19. Casual Sets That Mix and Match
You need something for casual Friday (or casual every day if you work from home) and weekend wear around the house. Follow the capsule wardrobe approach described above to make fewer pieces go farther.
If the typical capsule approach is unappealing to you, use this practical way to streamline your clothing.
20. Workout Clothes
Good sneakers are a must, as are a pair of leggings, shorts, and a supportive sports bra or two. If you work out every day, you may need more options, as you shouldn't re-wear sweaty clothes before washing them.
Keeping a swimsuit on hand is helpful as well whether you like to swim for exercise or like to have it on hand for vacationing.
21. Comfortable Clothing
For all of your clothing pieces make sure to keep items that you feel comfortable in and ditch the ones that you don't feel good in.
If you're lounging at home, you won't be wearing your work clothes or formalwear.
Keep a pair or two of sweatpants, a few t-shirts, and other loungewear for days at home. These can also be useful if you need clothes you don't mind getting dirty, like for painting or yard work. 
22. Good Shoes
Many people have too many shoes in their closet. While it is helpful to declutter the shoes you no longer wear, you'll want to make sure to hang onto the high-quality pairs that still fit well and work with your lifestyle.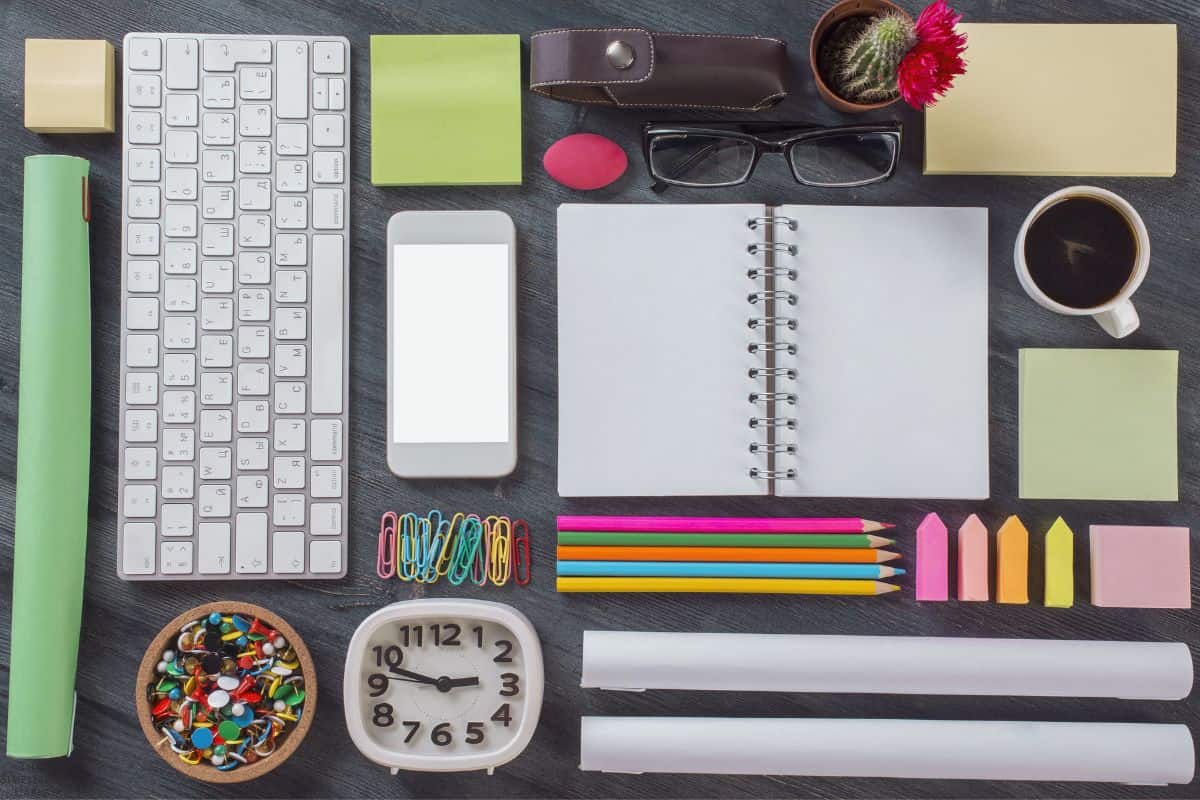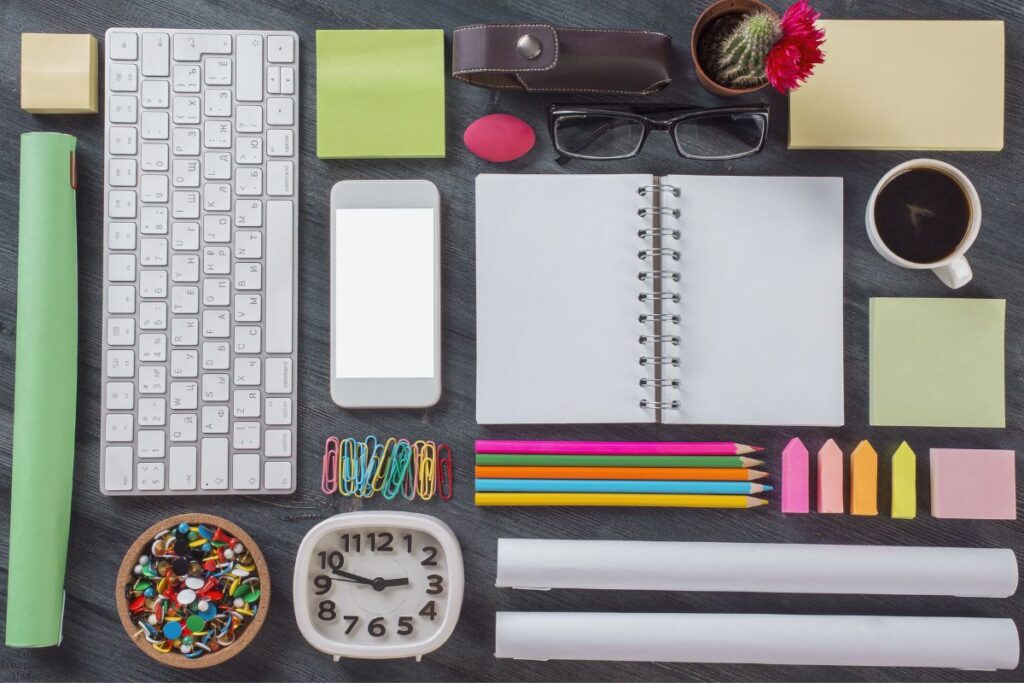 Other Minimalist Essentials to Have On Hand
Here are a few other minimalist essentials that are helpful to keep on hand.
23. Office Supplies
Keep the basics that you actually use and pass along the excess supplies. You may find local schools that are really appreciative of your donation.
24. Tools
Every home should be equipped with basic tools to help you perform minor repairs (or hang a picture) as needed. If you live somewhere that has a yard, you'll want to have basic yard tools as well.
25. Travel Items
One great thing about being a minimalist is the freedom that comes along with this way of life. For many that allows for more traveling to experience the world. Having traveling basics on hand including a great carry-on suitcase can help make traveling a breeze.
Minimalist Items to Keep on Hand
Your first step in adopting a more minimalist, sustainable lifestyle may entail purging your household of unnecessary items. However, you want to avoid the regret that comes when you desperately need something you recently gave away or recycled.
Keep this minimalist list of items to keep on hand with you as you conduct the purge. Reducing your consumption goes further when you don't have to rush to the store to replace something you already had.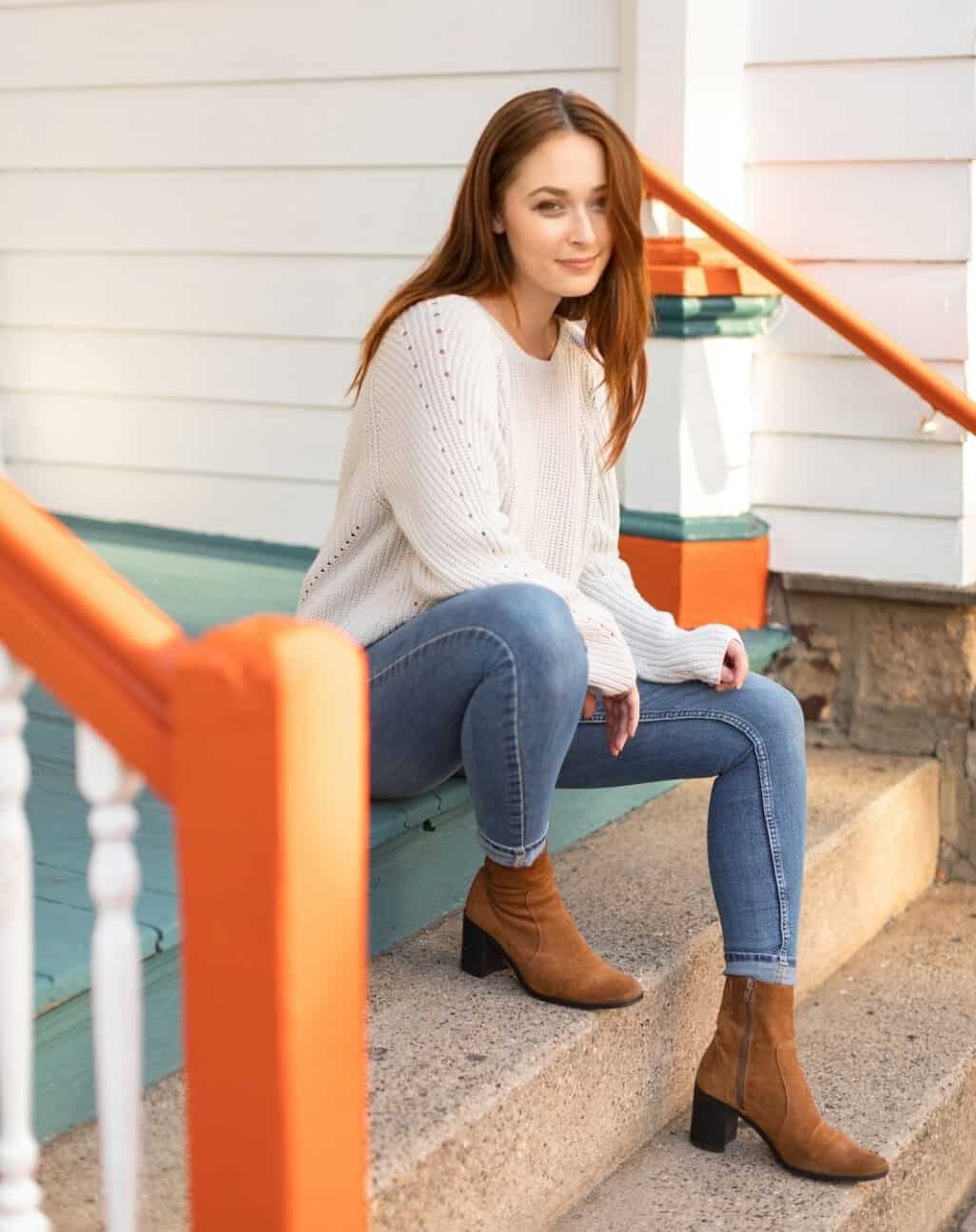 Which minimalist essentials are more important for you to keep on hand? Let us know in the comments below.
Sign up on the form below to get weekly decluttering tips and inspiration sent straight to your inbox. You'll also get the free 5 Areas to Declutter in 10 Minutes Checklist to help you get started decluttering today.