Inside: How do the clothes in your closet make you feel? Here are 12 things you should ditch from your wardrobe right away to clear up space and clear out negativity.
Whether you realize it or not, the clothes in your closet communicate various things to you. They can evoke positive feelings as you look at the pieces that you love and enjoy.
But they can also create negative feelings when you hang onto pieces that cause you to feel guilty, sad, or regretful.
A cluttered closet can also cause you to feel anxious or frustrated. It's no fun to have trouble locating something you planned on wearing while you're trying to get ready in the morning.
An overly full closet makes it more challenging to find things and can make it difficult to see what you even have when the clothes are all crammed together.
If you've ever looked at a closet full of clothes and yet felt like you had nothing to wear, you know how disheartening it can be.
No one needs this kind of negativity in their life. Here are twelve things to ditch from your wardrobe to create a more functional and enjoyable space.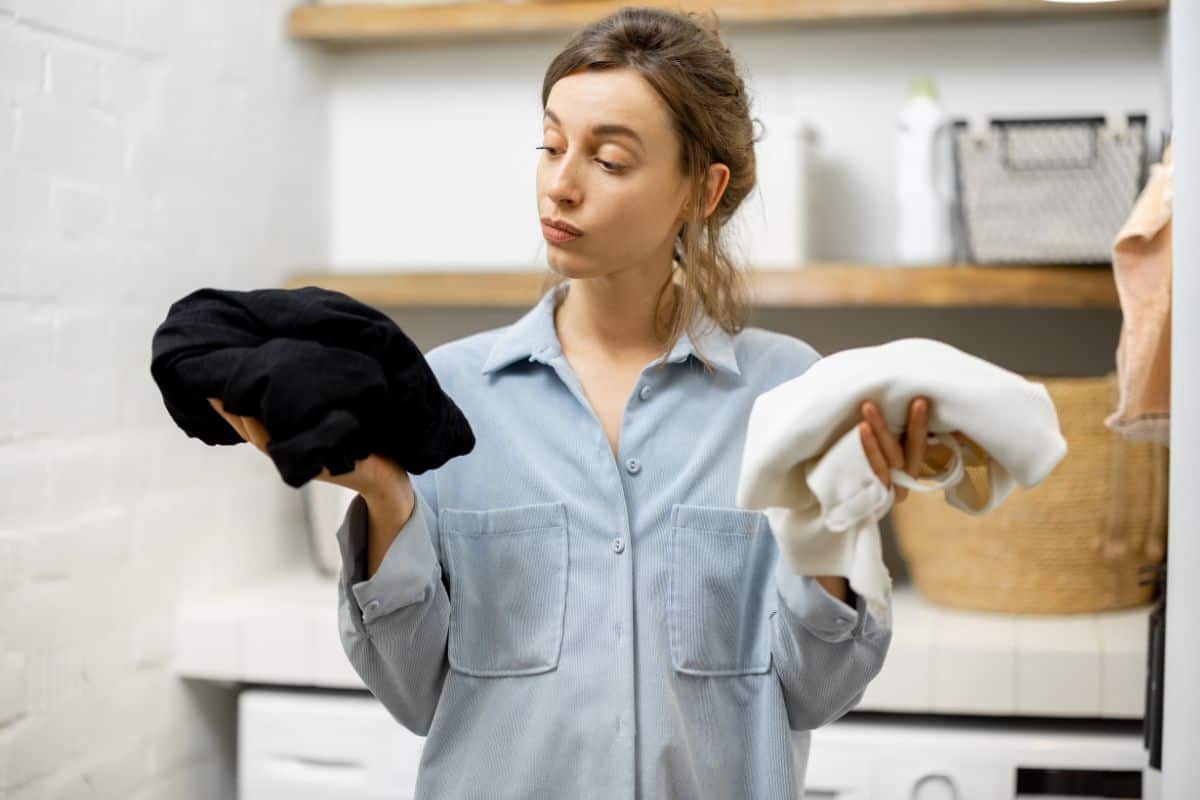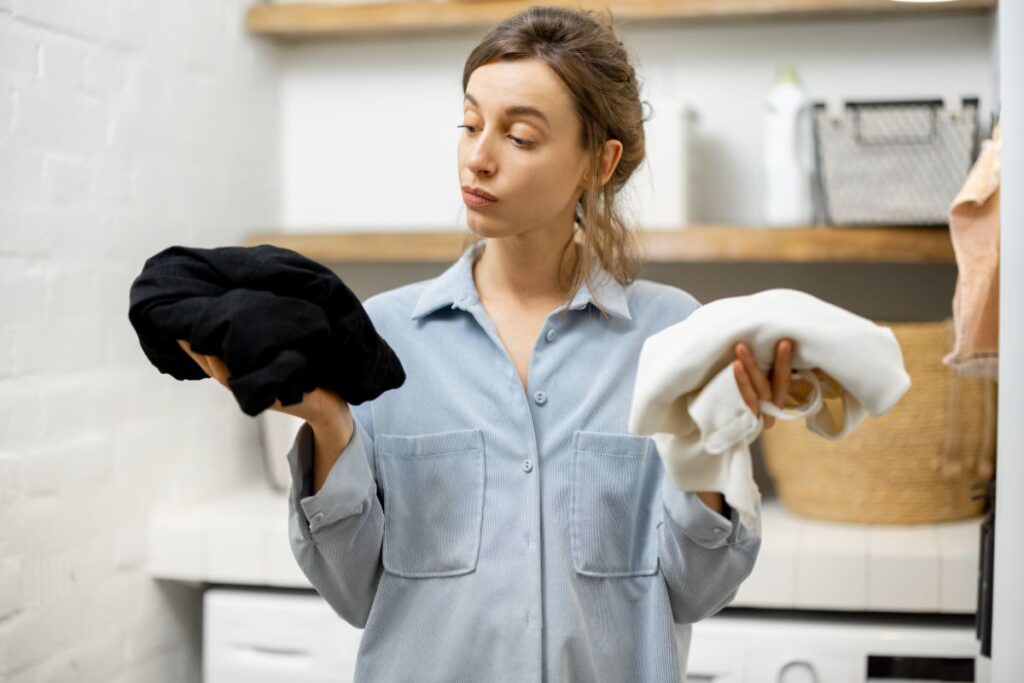 12 Things to Ditch From Your Wardrobe
Ready to get rid of the clothes that are no longer benefitting you? Let go of these twelve things and the negative emotions that come along with them.
1. Pieces that are stained or need repair
Do you have clothes that have been sitting in your closet for an extended time waiting to be repaired? Or perhaps a piece that you loved was stained and you're having trouble letting it go.
Let today be the day that you get real with yourself on whether or not you can (or will) actually fix these articles of clothing. Repairing pieces when you're able is great.
But if you can't fix it, go ahead and let it go. Those nagging reminders hanging in your closet aren't doing you any good.
2. Items with tags still on them (from more than a few months ago)
If you have items in your closet with the tags still on them and you can't even remember when you bought them, now's your opportunity to let them go.
The tags still being on the item is a clear indicator that you haven't worn it. If it wasn't a very recent purchase, then chances are good it was a purchasing mistake, which we will talk about in more detail later.
You can let go of pieces, even if they are brand new, if you realize it is not something you love.
3. Clothing that makes you feel self-conscious
Remove clothes from your closet that make you feel self-conscious. You should feel good in the clothes that you wear.
Ditch pieces that you don't feel are flattering or that you know you won't be happy wearing.
These items are taking up space unnecessarily and aren't helping you to feel good about yourself. Let them go.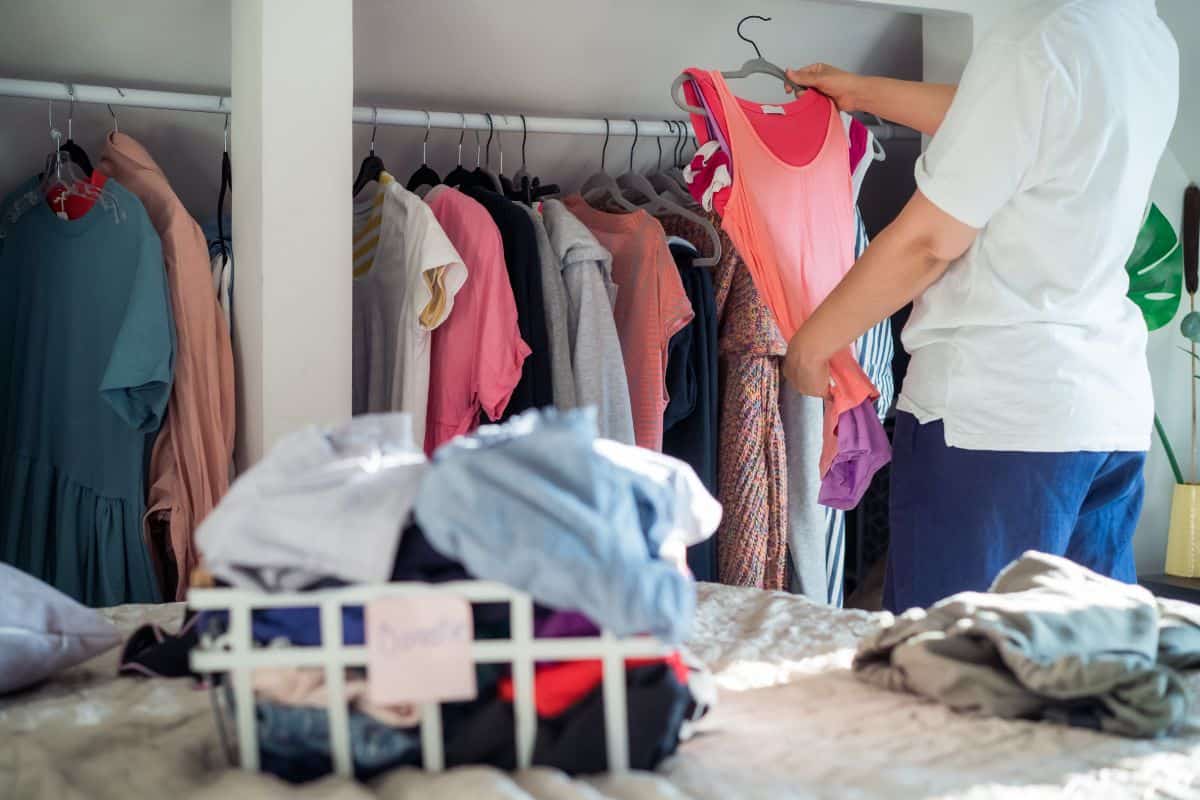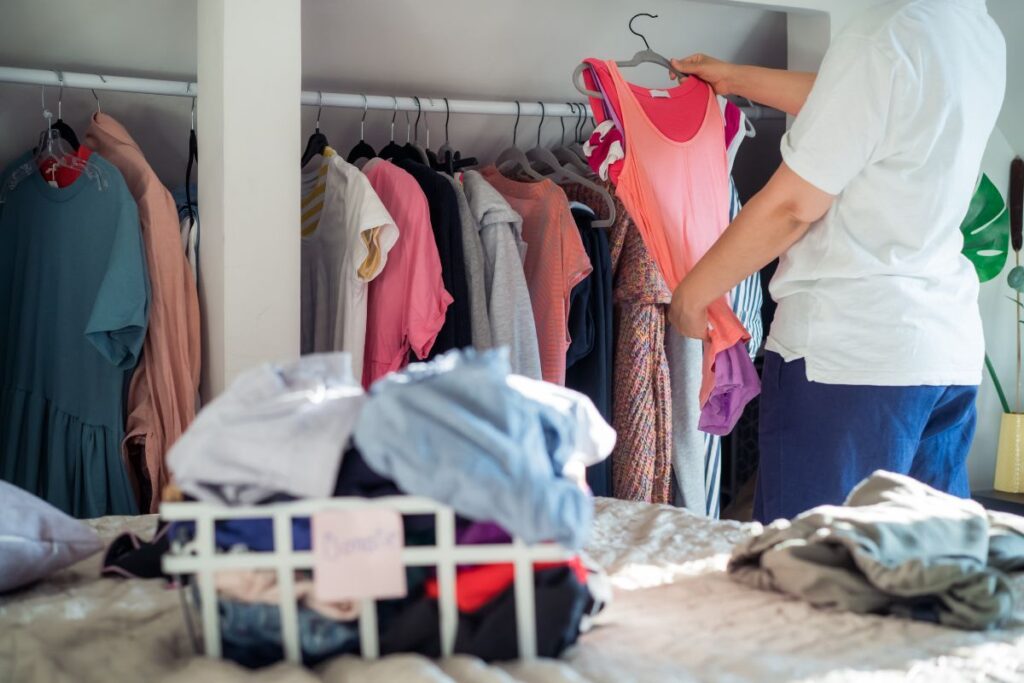 4. Pieces that are too big or too small
No one wants to be reminded everytime they look in their closet of a size they no longer are. It doesn't feel good to see pieces you can't wear or to try to put on something that doesn't fit.
Remove the clothes from your wardrobe that are either too small or too big. If you know you have a tendency to go up or down in size, store the clothes that don't currently fit elsewhere for a time and revisit them later.
You will remove a lot of negative emotions from your closet by taking out these clothes.
5. Sentimental clothing
Are you keeping sentimental articles of clothing that you know you'll never wear? Now is a good time to evaluate why you're holding onto it.
If it's because you are holding onto the past, determine if you're ready to let it go.
Consider taking a picture of the item before letting it go if you find that to be helpful. If there are a few select pieces you really want to keep, perhaps store them elsewhere.
Your closet should really only house the clothes you love and wear.
6. A piece waiting for its perfect partner
Do you have any pieces of clothing you are holding onto waiting for it to find it's perfect partner?
If so, now is the time to release it. Your clothing should be versatile and able to be worn with multiple things.
It's not helpful to have pieces that are only usable if you buy another specific item. If it doesn't work with what you have now, let it go.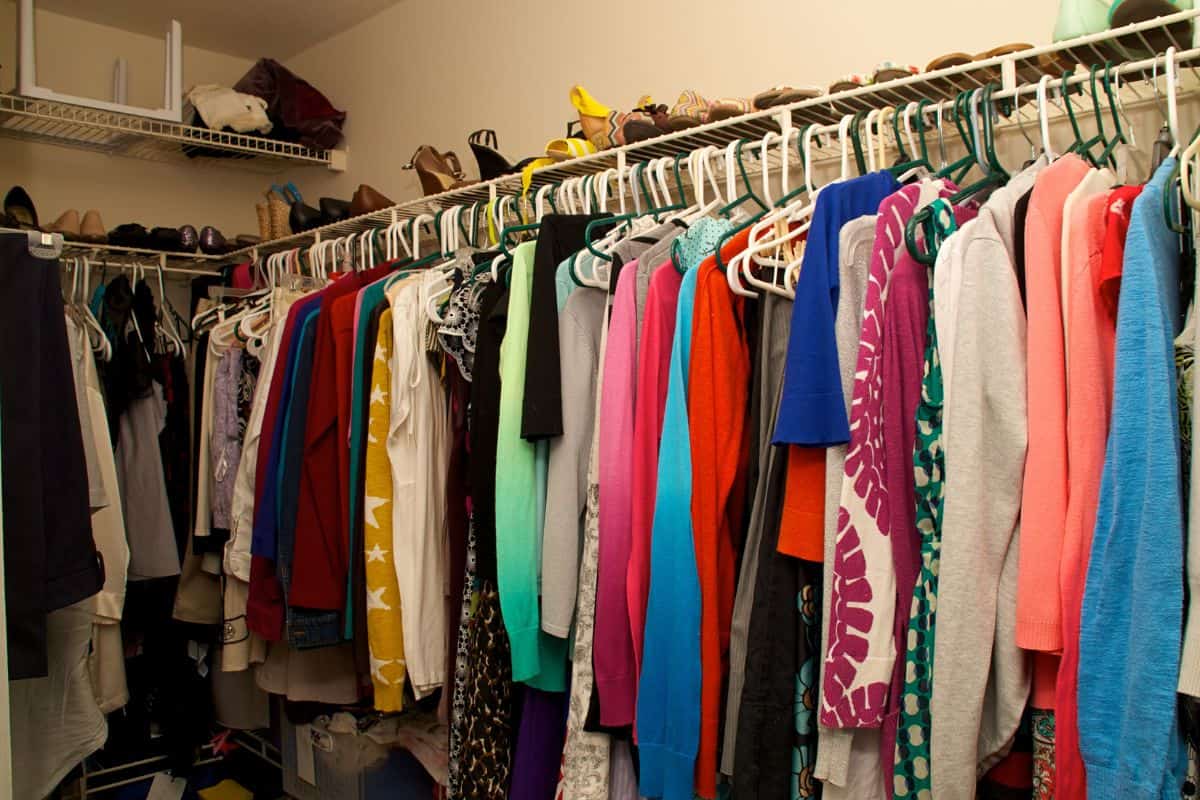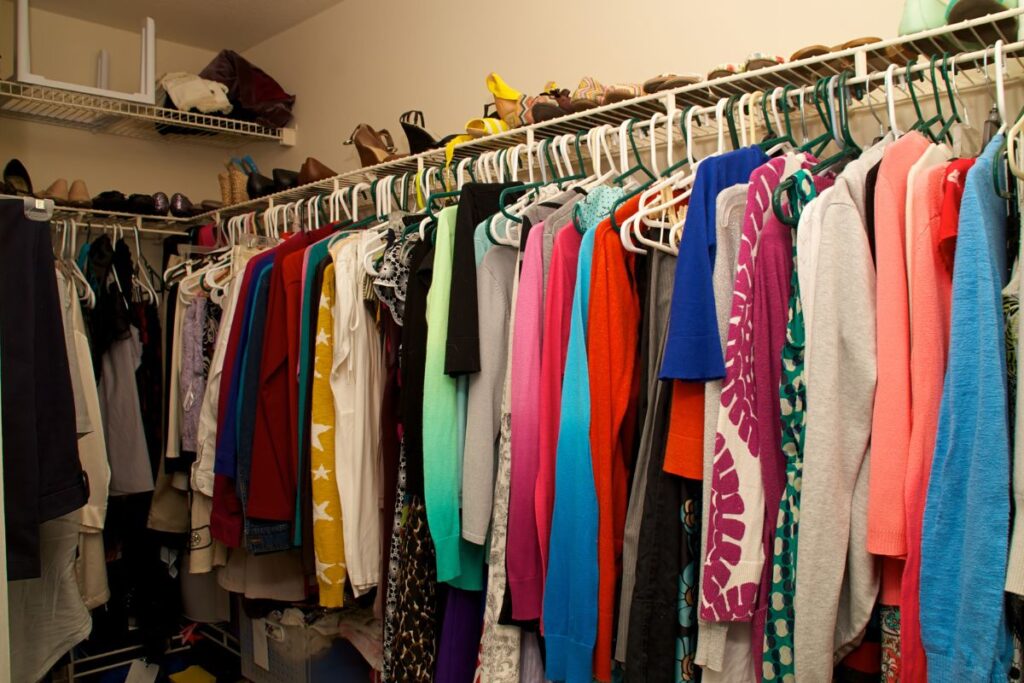 7. Clothes you settled for
Have you ever shopped for a specific type of item and settled for 'good enough' when it really wasn't what you were looking for?
If so, chances are good you don't wear that item much if at all. Perhaps you settled on the color, fit, fabric, or style. It was close to what you wanted but didn't quite hit the mark.
These are typically pieces you don't gravitate towards in your closet. You have other pieces you like better but you've hung onto them because they were close to what you thought you wanted.
Keep the clothes you love and wear. Let go of the ones that you don't.
8. Items that make you feel guilty
Clothing pieces can also make you feel guilty when it's something you spent too much on or received as a gift from someone else.
That guilt doesn't serve any productive purpose though. Holding onto something only because it makes you feel bad to let it go isn't a good enough reason to keep it.
An expensive item hanging in your closet not being used does not justify your purchase. All it does is continually remind you that you made a mistake.
Likewise holding onto a gift that was well-meaning, but not a fit for you doesn't help you to feel better. Let go of those pieces and the guilt as well.
9. Fussy pieces
Clothing pieces that require constant adjusting are not worth the effort. Ditch the fussy pieces and the overly high-maintenance fabrics.
I will be the first to admit that I do not dry-clean anything. I'll still put dry clean-only items in my washer. If it's truly a fabric that can't be washed at home, then it's too high-maintenance for me to own.
I also don't want to spend my time ironing so I don't own anything that requires it. It's up to you to figure out what your tolerance is, but simplifying for me has meant getting rid of all fussy fabrics.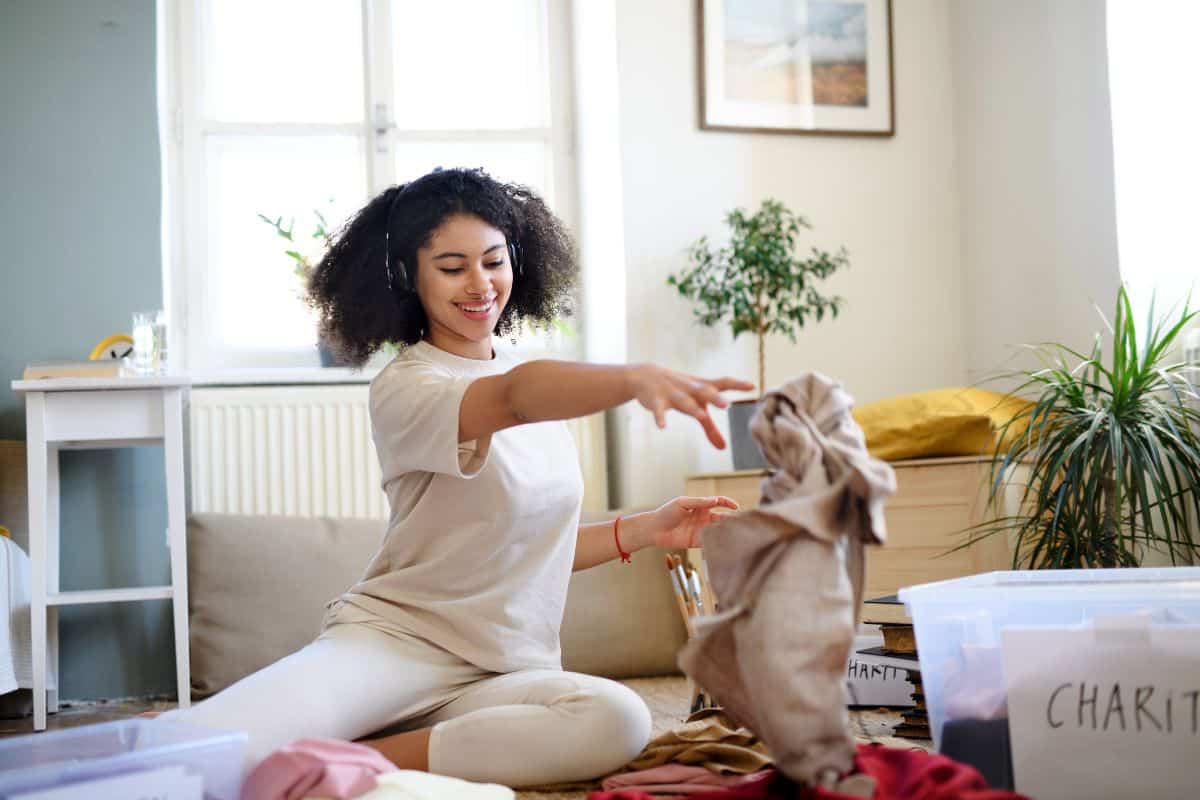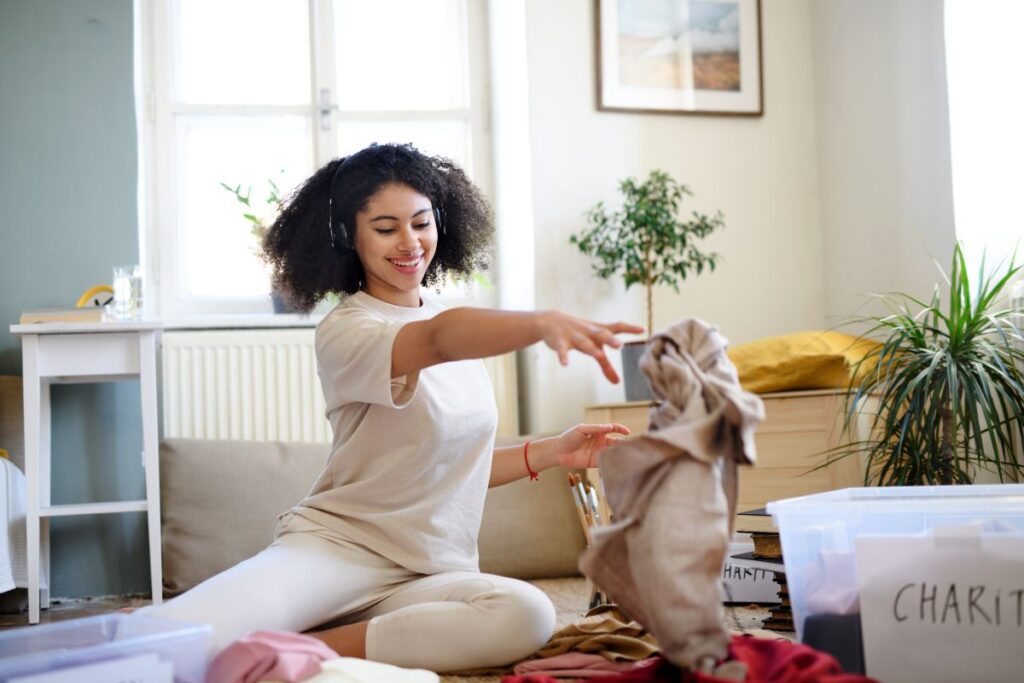 10. Clothes that don't fit your lifestyle
Clothes that don't work with your current season of life is another one of the things you should ditch from your wardrobe.
If you have a corporate wardrobe, but left that job with no plans to return to that world, it's time to let those pieces go. Or perhaps you used to regularly attend formal events, but that's no longer part of your life, let those go.
There's no need to hold onto clothes that don't fit your life now. Let go of the past and embrace the present.
11. Anything that is uncomfortable
Get rid of pieces that are scratchy, itchy, or uncomfortable for any reason.
If your shoes give you blisters, let them go. They're really not worth the space they're taking up and your shoes shouldn't torture you.
Life's too short for uncomfortable clothes (or shoes). It's time to ditch them.
12. Pieces that you wouldn't buy again
The final one of the things you should ditch from your wardrobe is pieces you would not buy again. These are typically pieces of clothing you are not wearing anyway as you wish you never bought them in the first place.
Maybe you got carried away with a style of shirt you liked and bought it in too many colors. Or perhaps you tried to buy pants in the same size and style you already had only to later find that they fit slightly differently (it's annoying when that happens!).
If you wouldn't buy it again, that means you don't love it and likely don't wear it, so let it go.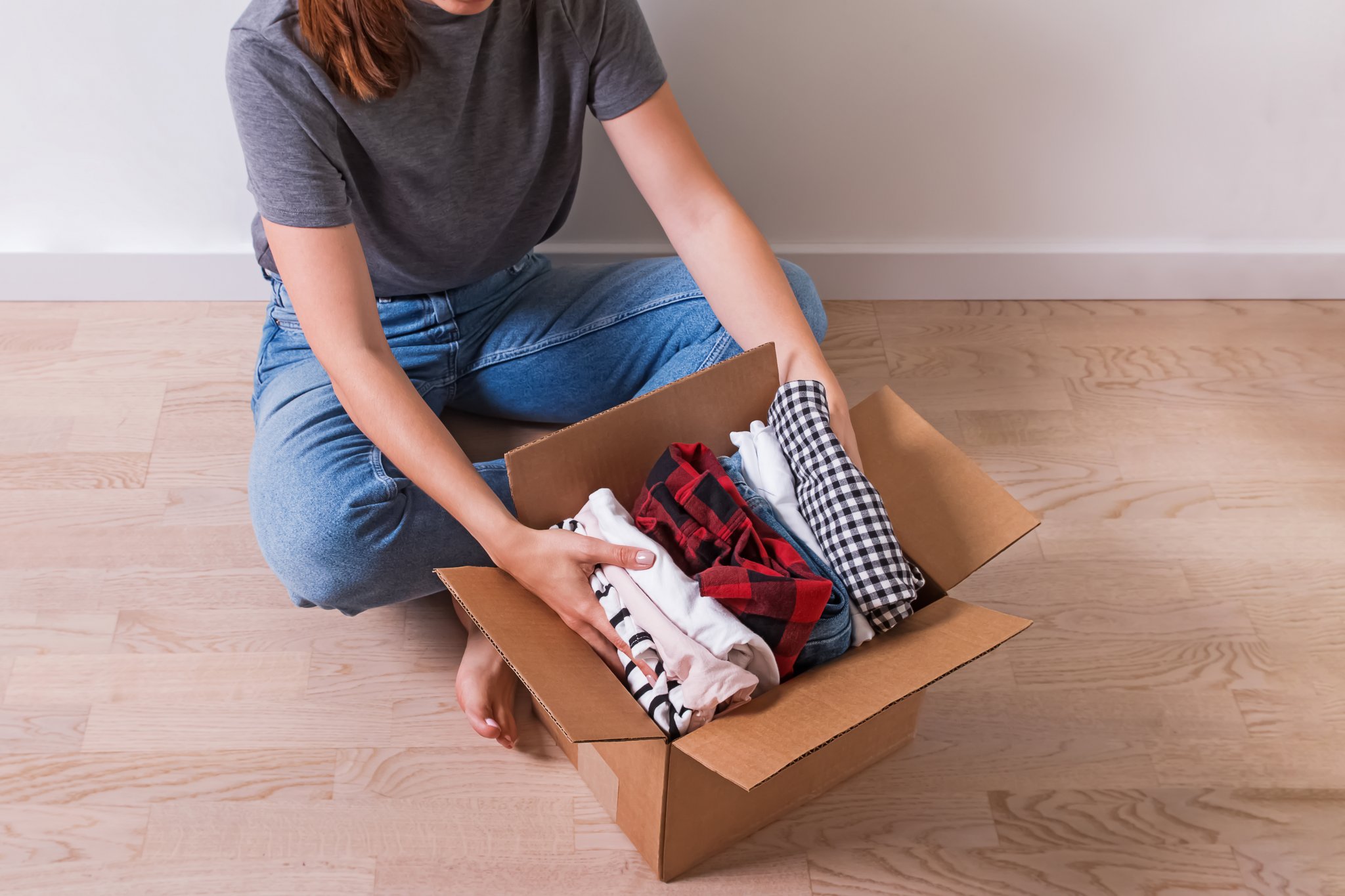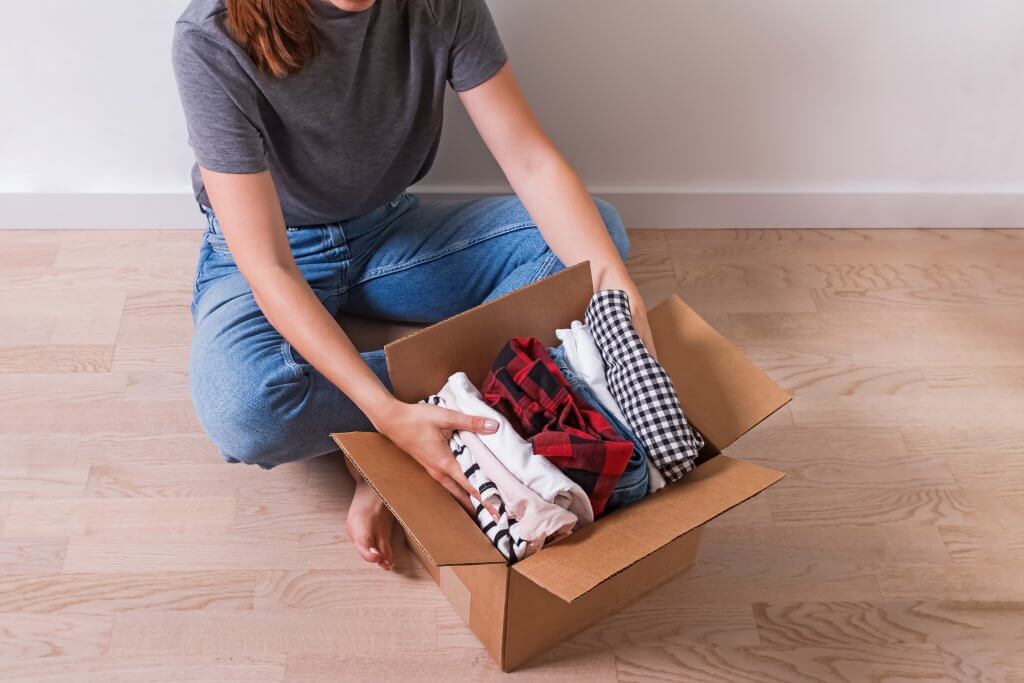 What to do with unwanted clothes
You've taken out the things you should ditch from your wardrobe. Great! Now, what do you do with them?
Thankfully there are a number of good options for passing along unwanted clothes. Items that are in good shape can be sold or donated.
If you're considering selling more valuable pieces, there are a few things to consider. Selling does take more time and effort.
If you'd like to donate, check with family, friends, or local organizations that you'd like to support. Buy Nothing is another great option for gifting freely to people in your community.
For the clothing that isn't in good shape, look into what options are available for textile recycling in your area or repurpose them as rags in your own home to keep as many items as possible out of a landfill.
Being very thoughtful and intentional about clothing purchases and buying secondhand are great ways to improve sustainability going forward.
Want more help decluttering your clothes?
Ready to have a wardrobe with just pieces you love and wear? Here are a few posts with additional tips to help you declutter your clothes.
Which of the 12 things you should ditch from your wardrobe will you tackle first? Tell us in the comments.
Sign up on the form below to get weekly decluttering tips sent straight to your inbox. You'll also get the free Your Home Decluttered Jumpstart which includes 100 easy items to declutter and 12 high-impact areas to declutter in 10 minutes.