Inside: Use these fall hygge ideas to enjoy a comfortable and cozy home this season.
A guest post by Jessalynn Jones of Doable Simplicity
It's getting cold and grey. The days are shorter and we spend more time inside. While some people love the fall and winter months, for others it's more challenging.
But there are ways to make it more bearable. By incorporating some Fall hygge ideas you can enjoy a warmer and cozier home during the colder seasons.
By doing simple things like making delicious baked goods or comforting stews you can create a cozy space you can enjoy as well as create a welcoming space for friends and family.
Experiencing a hygge winter might even make the cold dark months your favorite time of year! But even if it doesn't, it will at least help make them a little easier to get through.
So what is hygge? What are some fall hygge elements you can include in your home? Can you do hygge on a budget?
Read on to find out!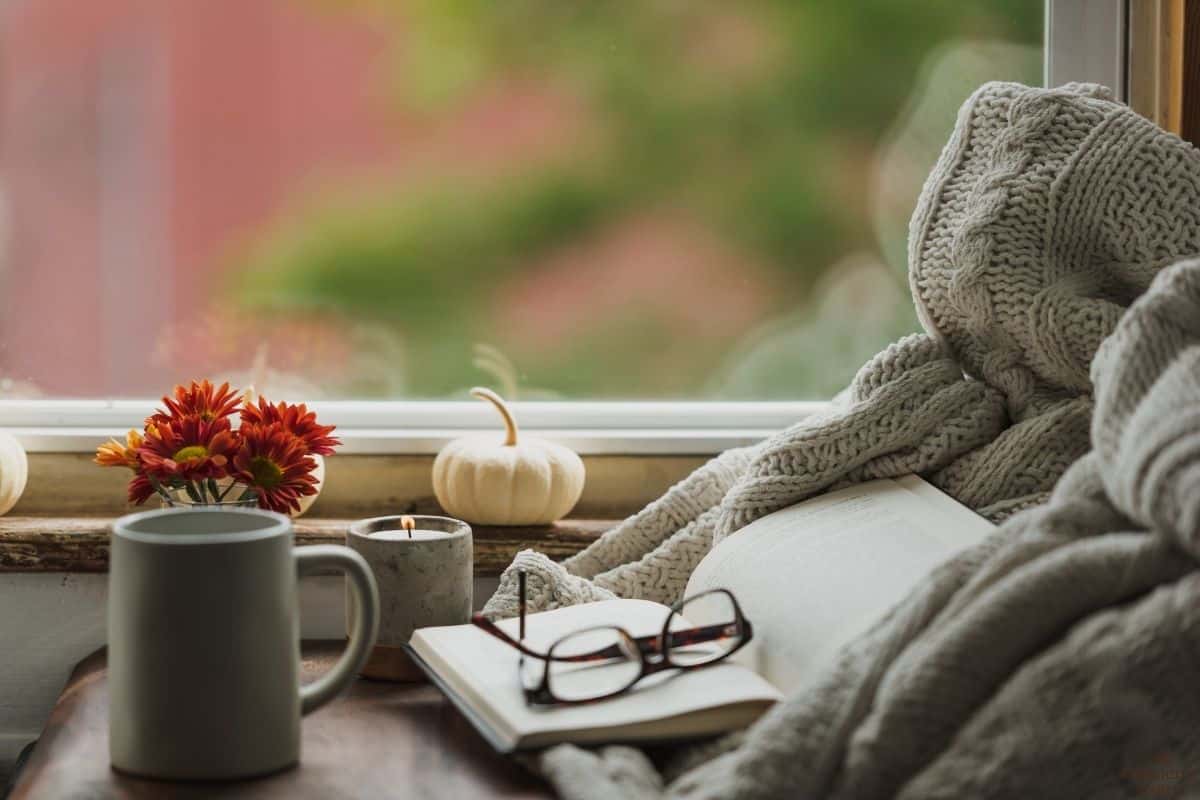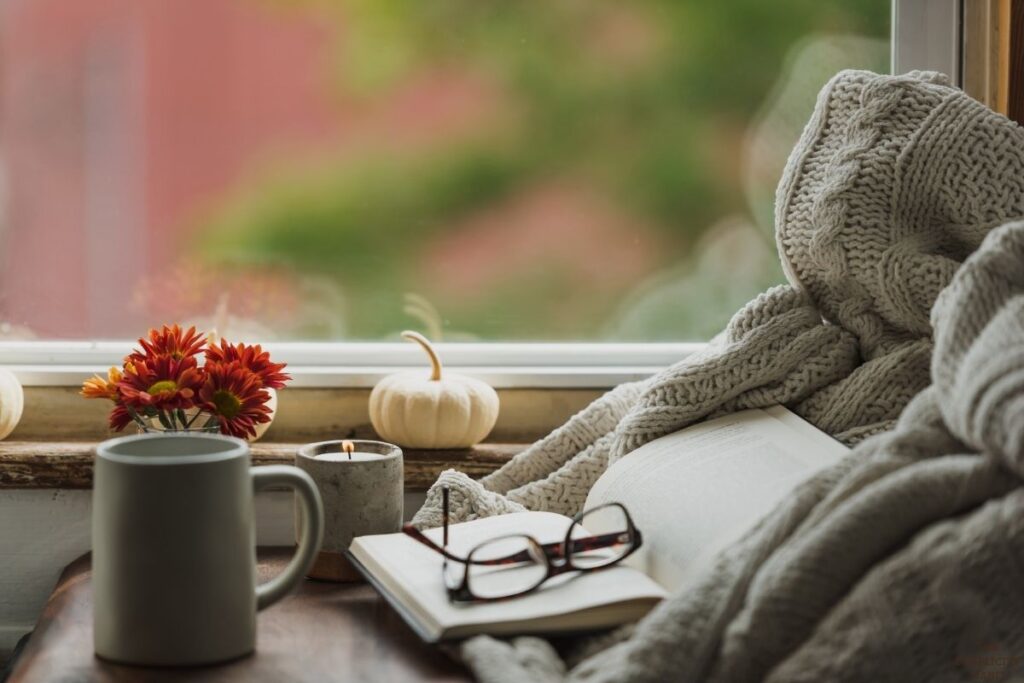 What is Hygge?
Disclosure: As an Amazon Associate I earn from qualifying purchases. Please note that I only recommend products I use and love. Click here to read my full disclosure policy.
Hygge is the Danish concept of coziness, comfort, and companionship that leads to contentment. Sounds good, right?
If you want to learn more about the general concept of hygge I recommend reading The Little Book of Hygge: Danish Secrets to Happy Living by Meik Wiking.
For more tips on how to create a hygge house, you will also want to check out My Hygge Home: How to Make Home Your Happy Place also written by Meik Wiking.
I highly recommend the very hygge-ly experience of listening to these books as Meik Wiking's voice and the little pieces of music that introduce different parts of the book are very cozy and put you in the perfect frame of mind.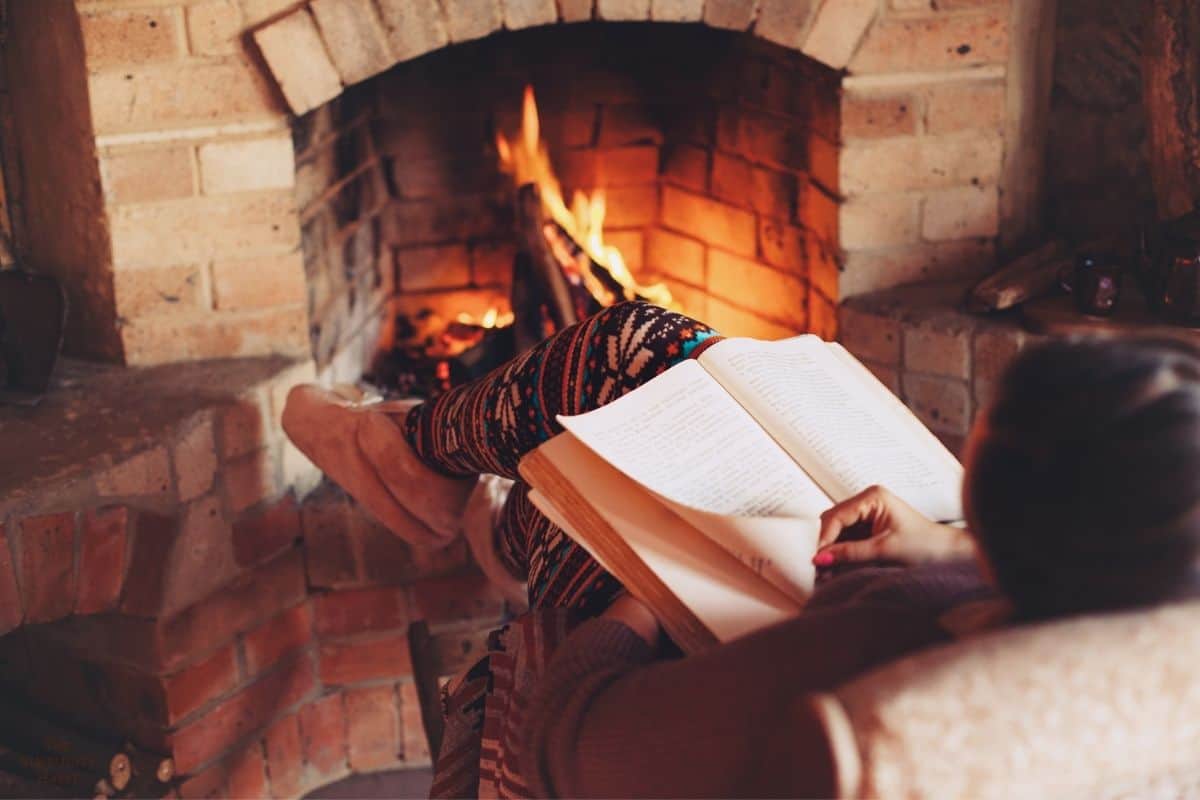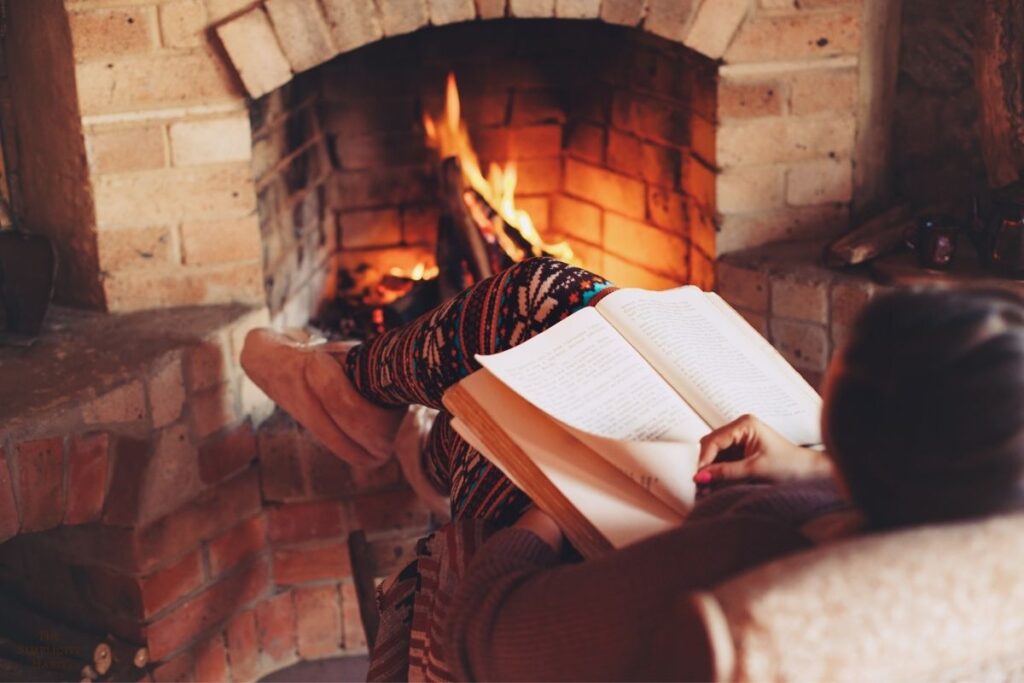 What's so Appealing About Fall Hygge?
You may wonder why you want a fall hygge home in the first place. Why change things? Why add things?
I'm a minimalist and I like to keep things as simple as possible but that doesn't mean that I don't appreciate comfort and want my home to be a welcoming and inviting atmosphere. I am guessing you may feel the same way.
Incorporating hygge into your home is not about adding a bunch of stuff. It is about creating a warm and cozy haven that focuses on spending quality time with your family while enjoying each other's company.
With all of the chaos and stresses that exist in the world, it's become even more important to embrace hygge in your life now.
The hygge elements we will talk about adding to your home will not add clutter to your home but will instead add warmth in small ways that make a big difference.
These hygge ideas for fall are sure to help you enjoy your home all throughout the cooler months.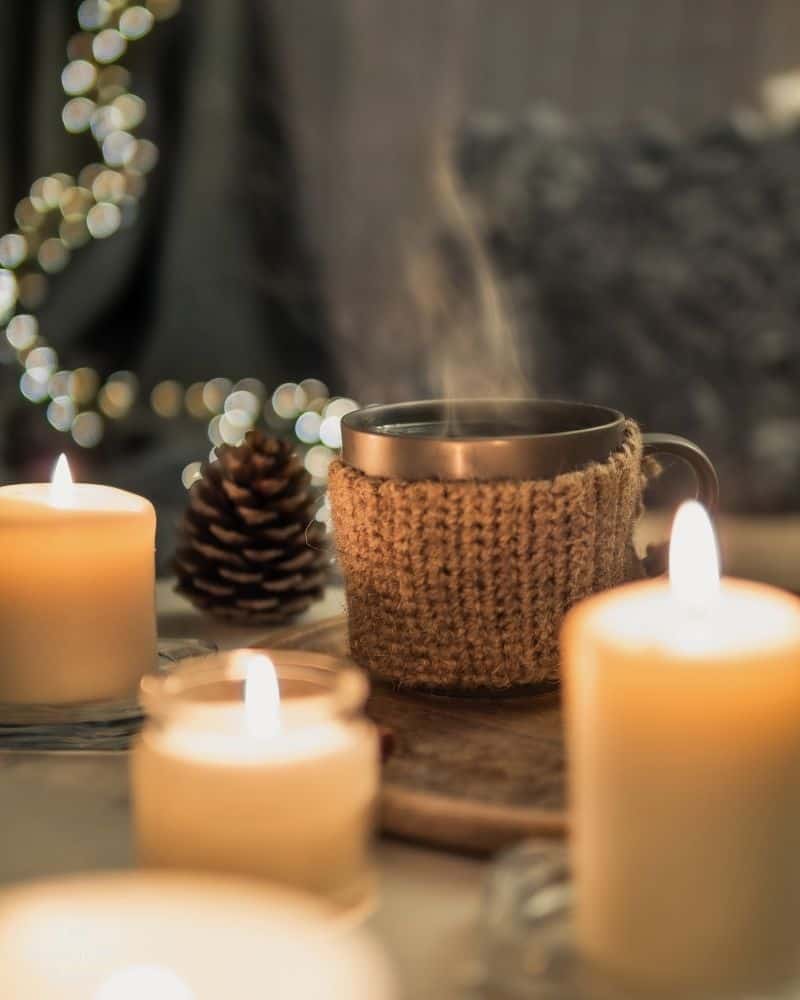 5 Fall Hygge Ideas to Enjoy in Your Home
Use some of these fall hygge ideas in your home to make a cozier space for you to enjoy this season.
1: Focus on Soft Lighting
First of all, one of the biggest hygge elements we can incorporate into our homes is light. Hygge is all about nice lighting.
Think about it, a big fluorescent light from the ceiling is kind of uninviting and clinical whereas small lamps, candlelight, accent lighting, or even a fireplace can set a mood that is romantic or inviting, soothing and pleasant.
How can you have a hygge house with good lighting? It's easy! I like to have a few small accent lights like salt lamps, and some flickering electric candles (or the real thing) and I even put a cool stained glass light bulb in my torcher for a warmer light.
You might try adding some of these elements to your home for cozy warm light that invites you to spend time in a reading nook or an evening chatting with your family at a candle-lit table.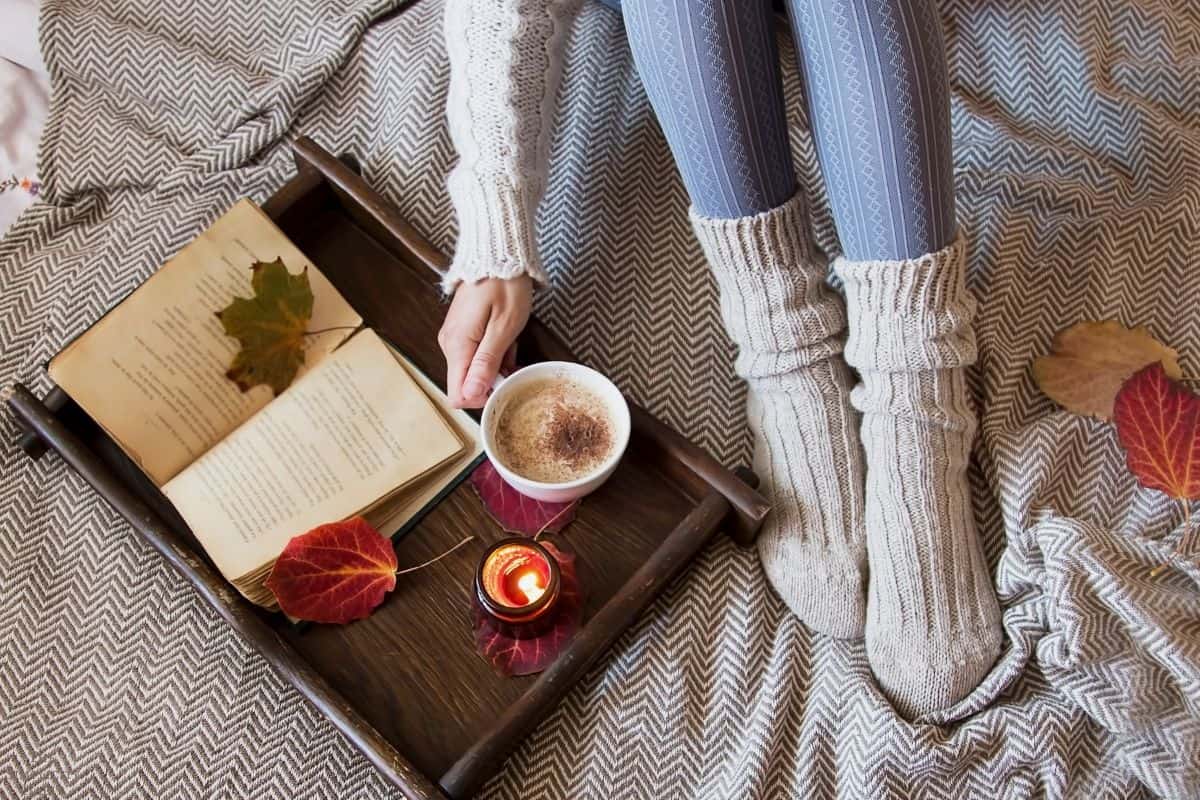 2: Cozy is Key for Fall Hygge
The most important aspect of fall hygge to add to your home is coziness. That is, after all, the actual meaning of hygge.
So, what feels cozy to you?

For me, an essential part of a cozy home is soft warm blankets. I love to sit on the couch with a cozy blanket over my lap. I just don't feel as relaxed or comfortable without one during cooler months.
If you want to add some fall hygge to your home, see if you already have at least one cozy soft throw blanket, a couple of throw pillows, and a nice side table to set a cup of tea. If not, you may want to selectively add them.
You may also want to have some cozy slippers or fluffy socks, warm pajamas for those cold nights, and a good book to read.
Don't hold back on things that make you feel comforted but don't go overboard. It's about finding that right balance that brings feelings of peace and quiet without a lot of extra stuff.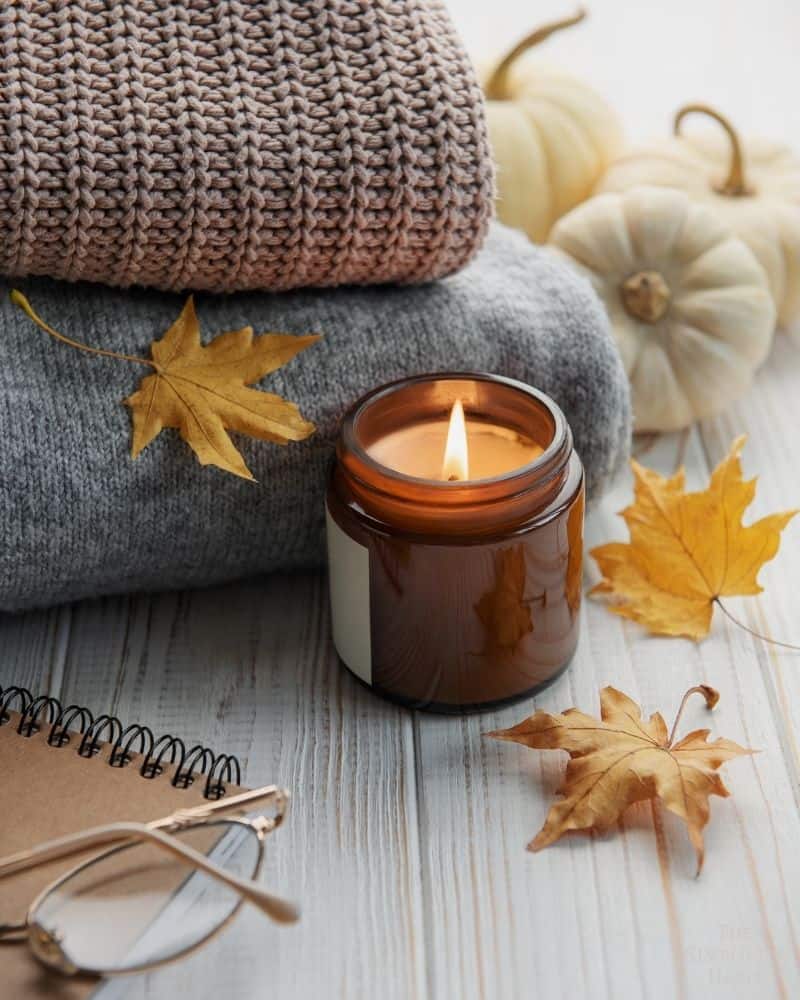 3: Incorporate Pleasant Scents
A fall hygge home brings comfort through all of the senses, including smell. When you open the door you should feel welcomed by the smells of home.
How can you make your house smell like a home you can't wait to settle into?
You can use candles or a diffuser with essential oils. You can also make your home smell welcoming by cooking something delicious.
At least once each fall I like to cut up a bunch of apples and let them cook in the crockpot with spices all day long. That makes caramelized apple sauce at the same time as it makes the house smell like all the goodness of fall.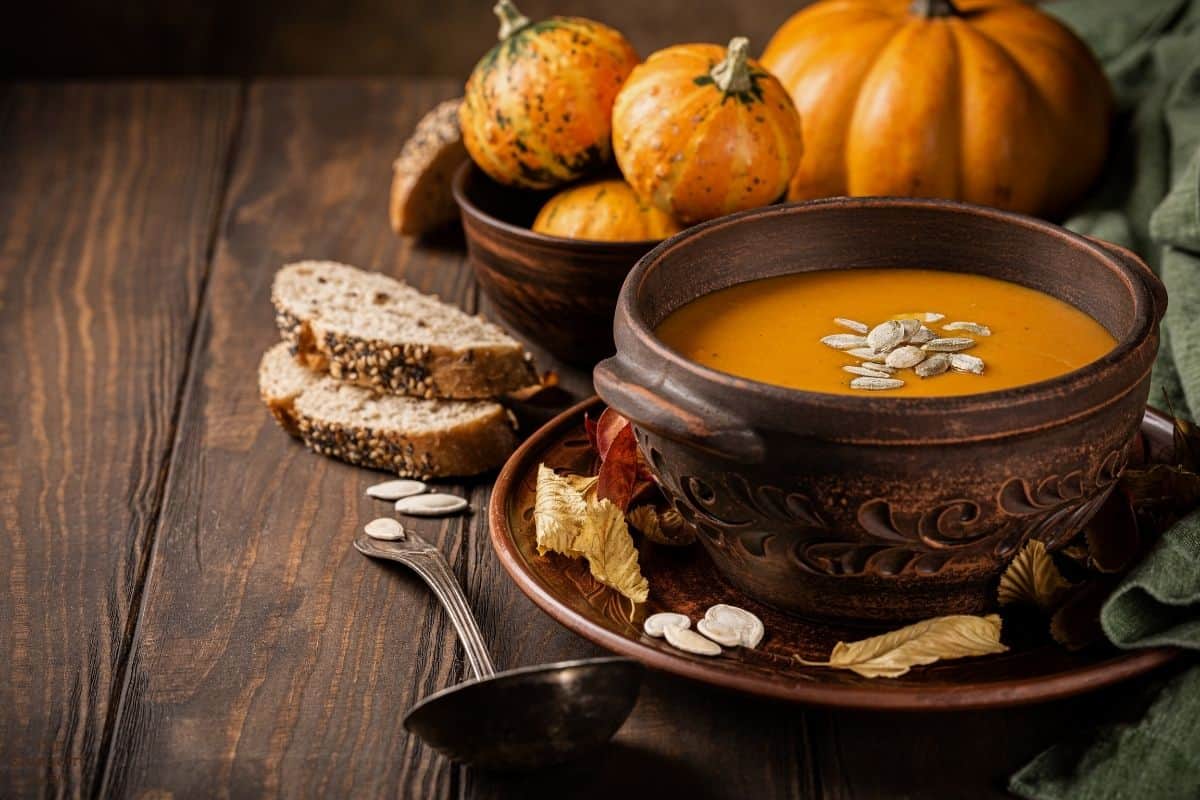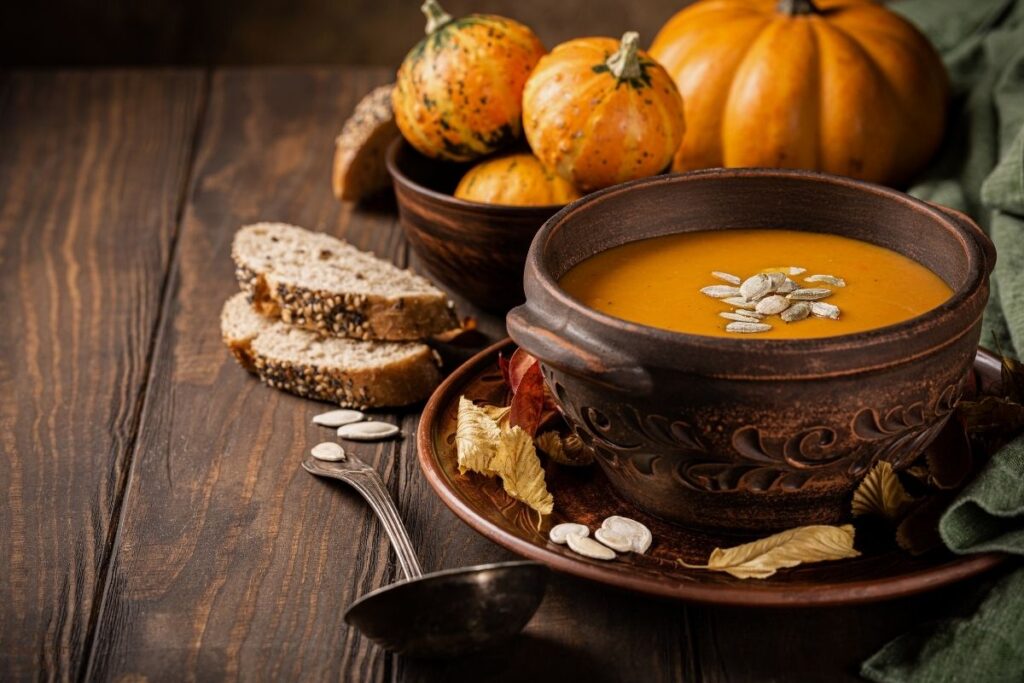 4: Consider Comfort Food for Fall Hygge
Speaking of things you eat, there is nothing that sets the tone in a cozy home quite like comfort foods.
If you want hygge for fall focus on warm recipes that take a long time to cook. We are talking beef stew in the crock pot, cookies in the oven, and peeling Green Chiles here in New Mexico.
And if your schedule doesn't allow for meals that take a long time to cook, there are plenty of comfort food options that you can make on the stove or in an instant pot.
A fall hygge home is a place where you will feel comforted with family recipes, long meals with good conversation, and that wonderful peaceful feeling at home, at least at dinner time.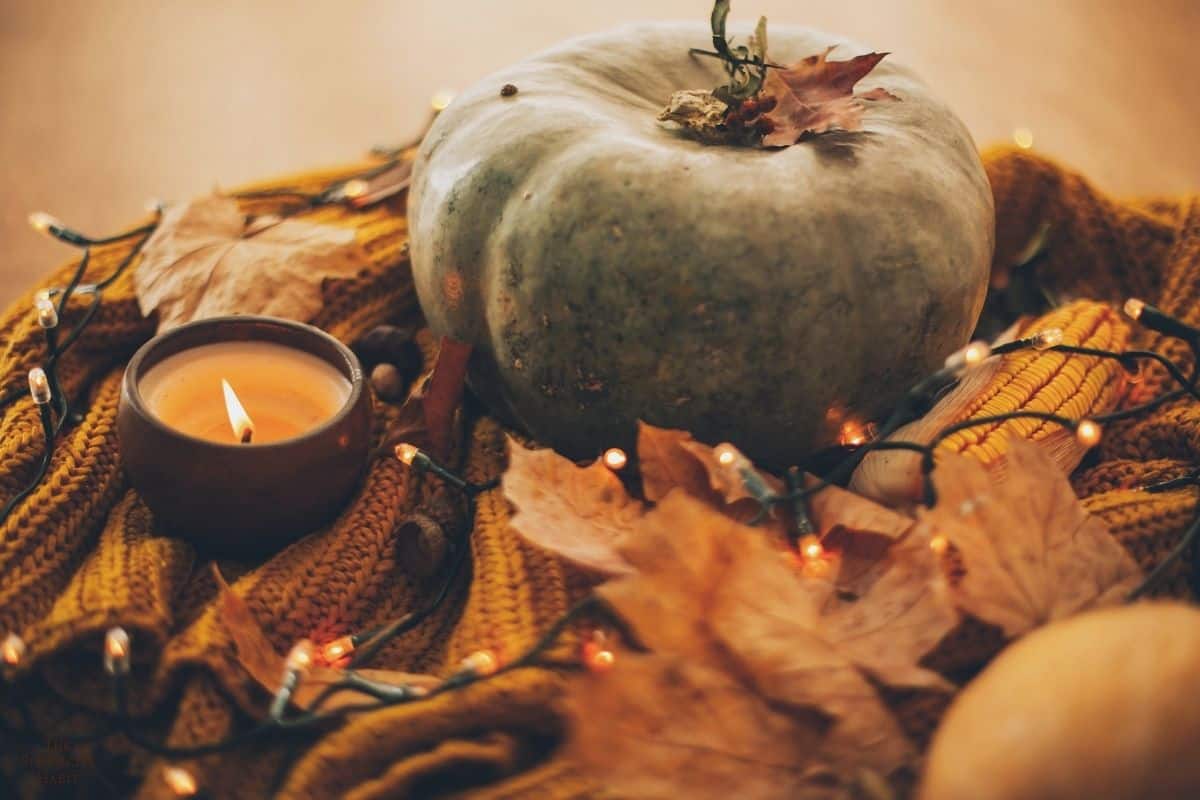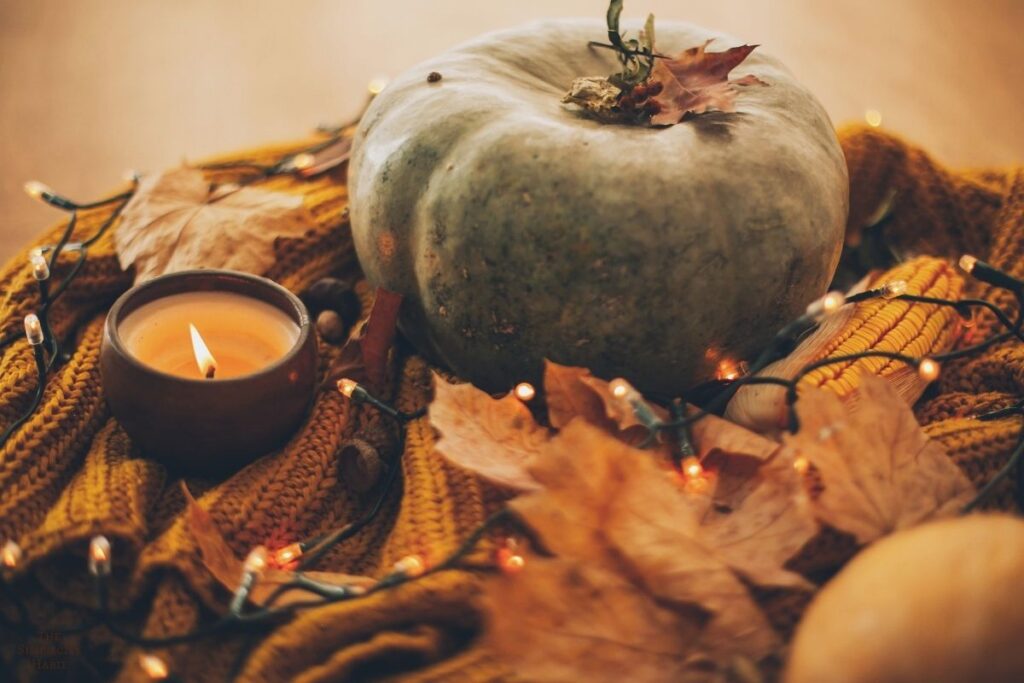 5: Can You Do Fall Hygge Ideas on a Budget?
Do all of these descriptions of a hygge home seem decadent or expensive? I hope not. There are plenty of free and frugal ways to hygge your home.
The idea of hygge is all about finding joy in the simple things that make us feel safe, comforted, and at home. It is about putting the focus on people and sharing the best of life with the ones you love. It is not about buying a million candles or throw pillows or showing off with anything fancy.
You can enjoy hygge on a budget when you add fall hygge elements to your home with the things you already have and the people you love.
In fact, hygge and minimalism have that in common. They both help us take life back to the basic elements that truly make us happy.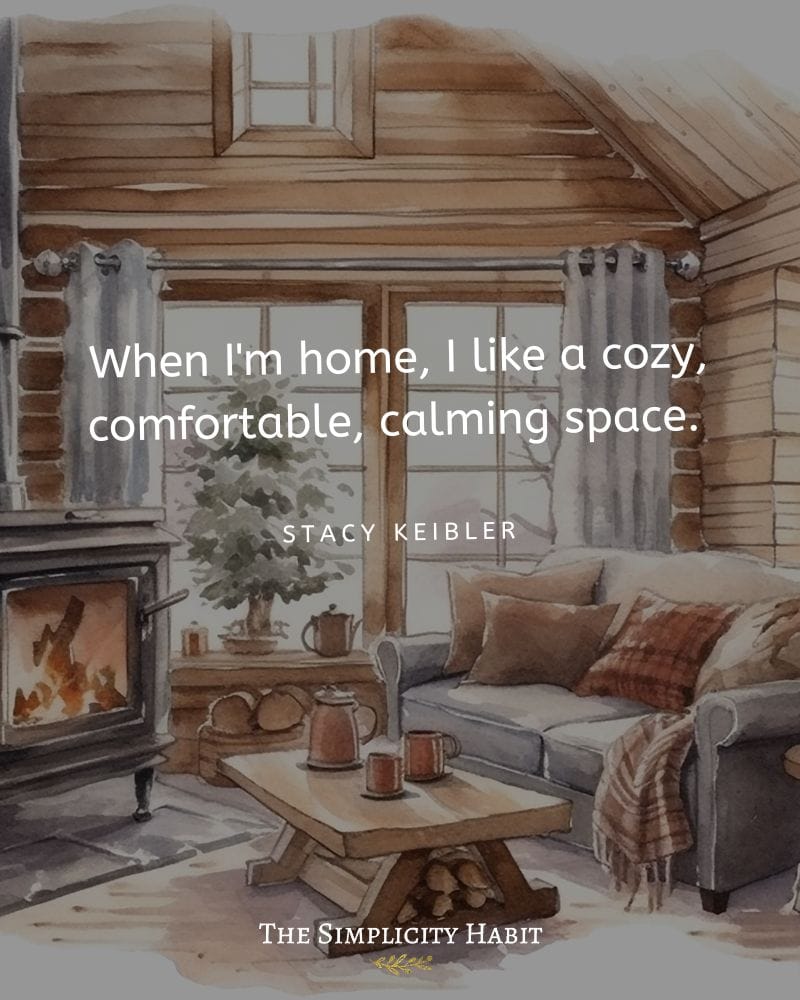 Enjoy These Fall Hygge Ideas in Your Home This Season
I hope that this post gave you the inspiration to enjoy the minimalist lifestyle while adding some fall hygge ideas to make your home cozier this season.
Remember that the cold months are made warm by the love we share with our families, the cozy moments with a good book and a cup of tea, and the simple things that draw us closer to each other!
Enjoy incorporating these fall hygge ideas into your space to create a cozier home for the cooler seasons.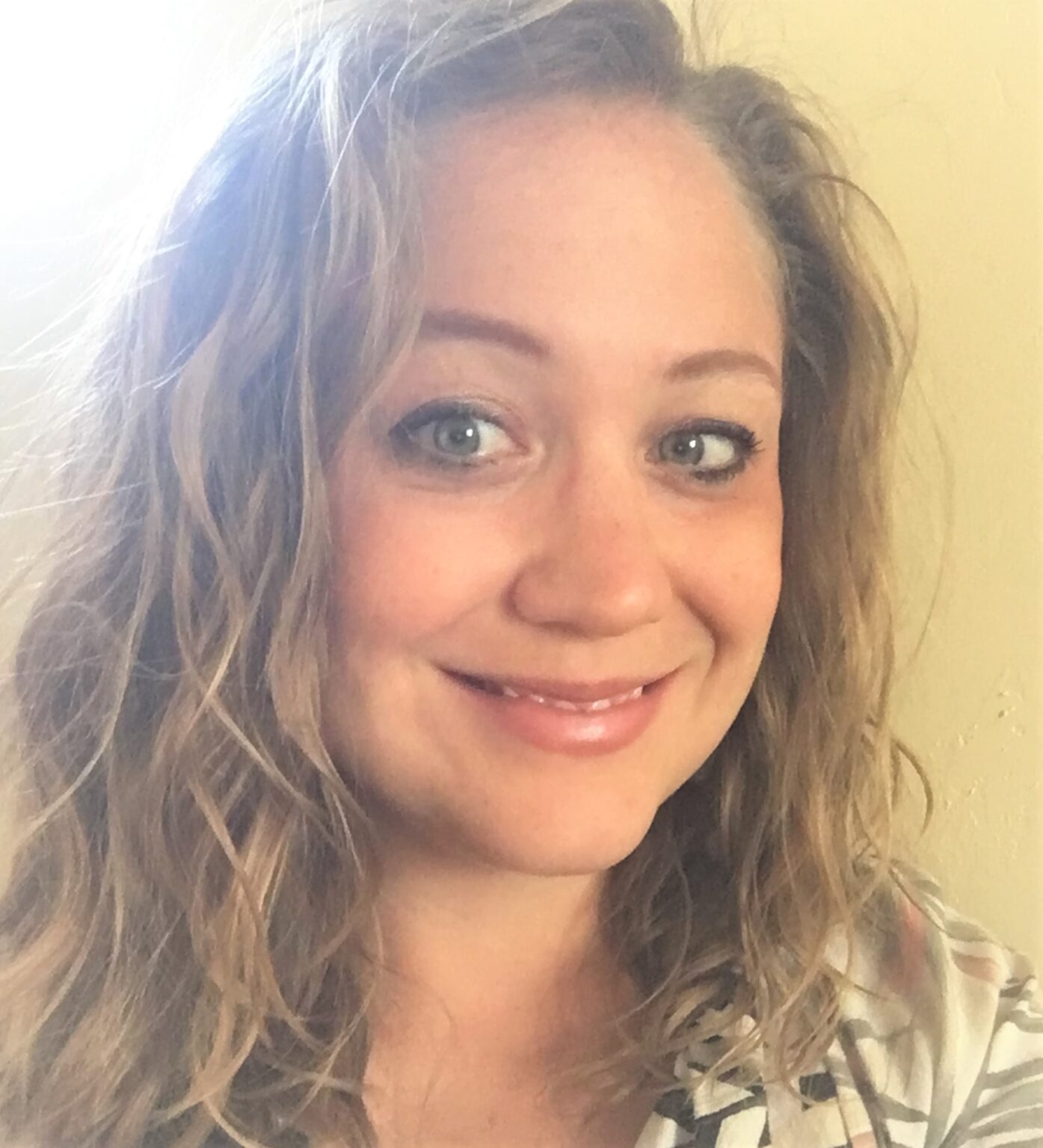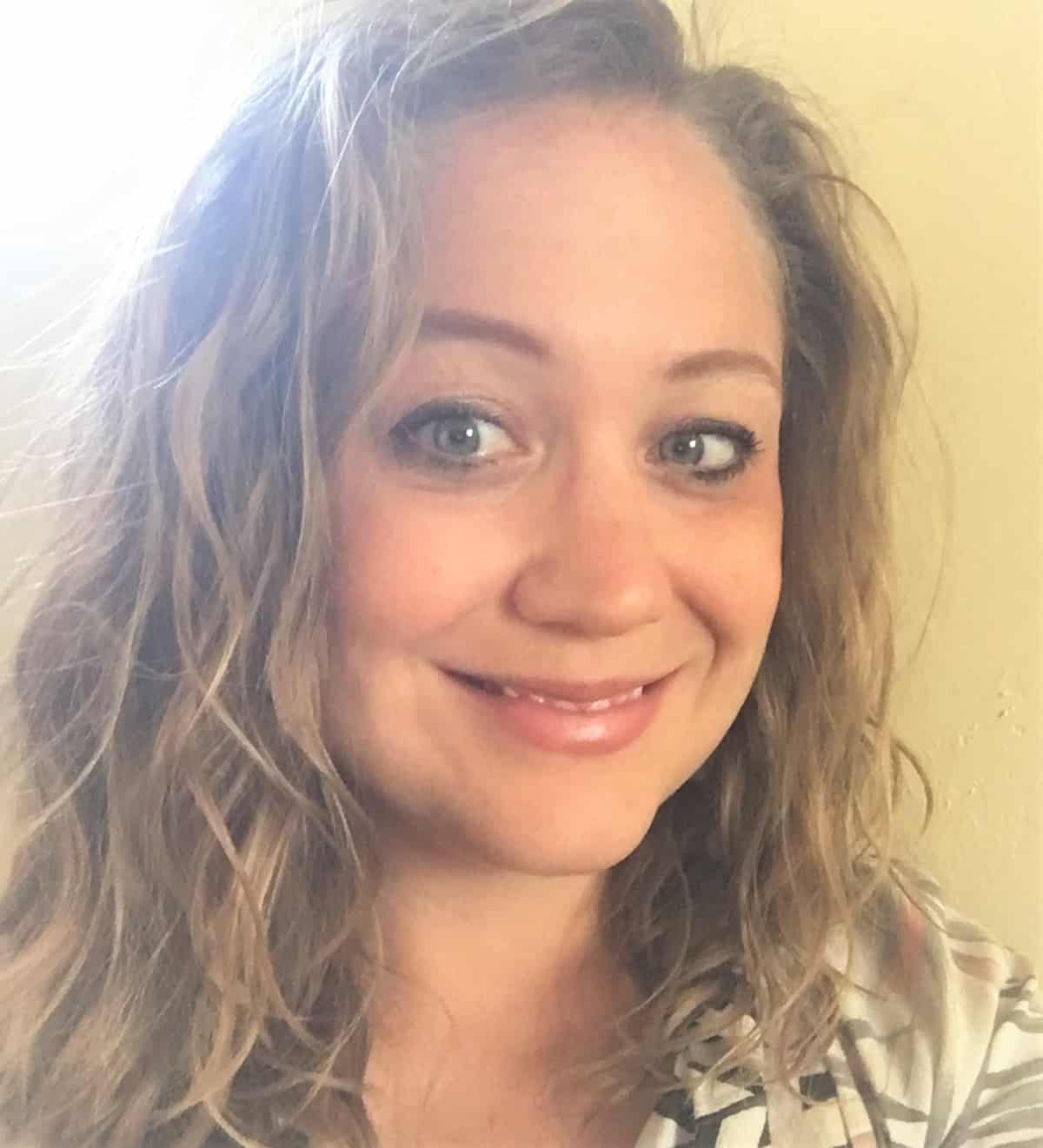 Jessalynn Jones writes her blog, Doable Simplicity, with the goal of helping you find the version of minimalism that is just right for you. She wants minimalism and simple living to make your life more enjoyable as it helps you reach your big-picture goals!
What fall hygge idea do you plan to add to your home? Let us know in the comments section.
Sign up on the form below to get weekly decluttering tips and inspiration sent straight to your inbox. You'll also get the free 5 Areas to Declutter in 10 Minutes Checklist to help you get started decluttering today.