This year has thrown so many curveballs. Many people are more stressed than they've ever been before. This is why you should embrace hygge in your life right now.
Today let's look at what hygge is, why to embrace hygge right now, and how you can add more hygge to your home and life.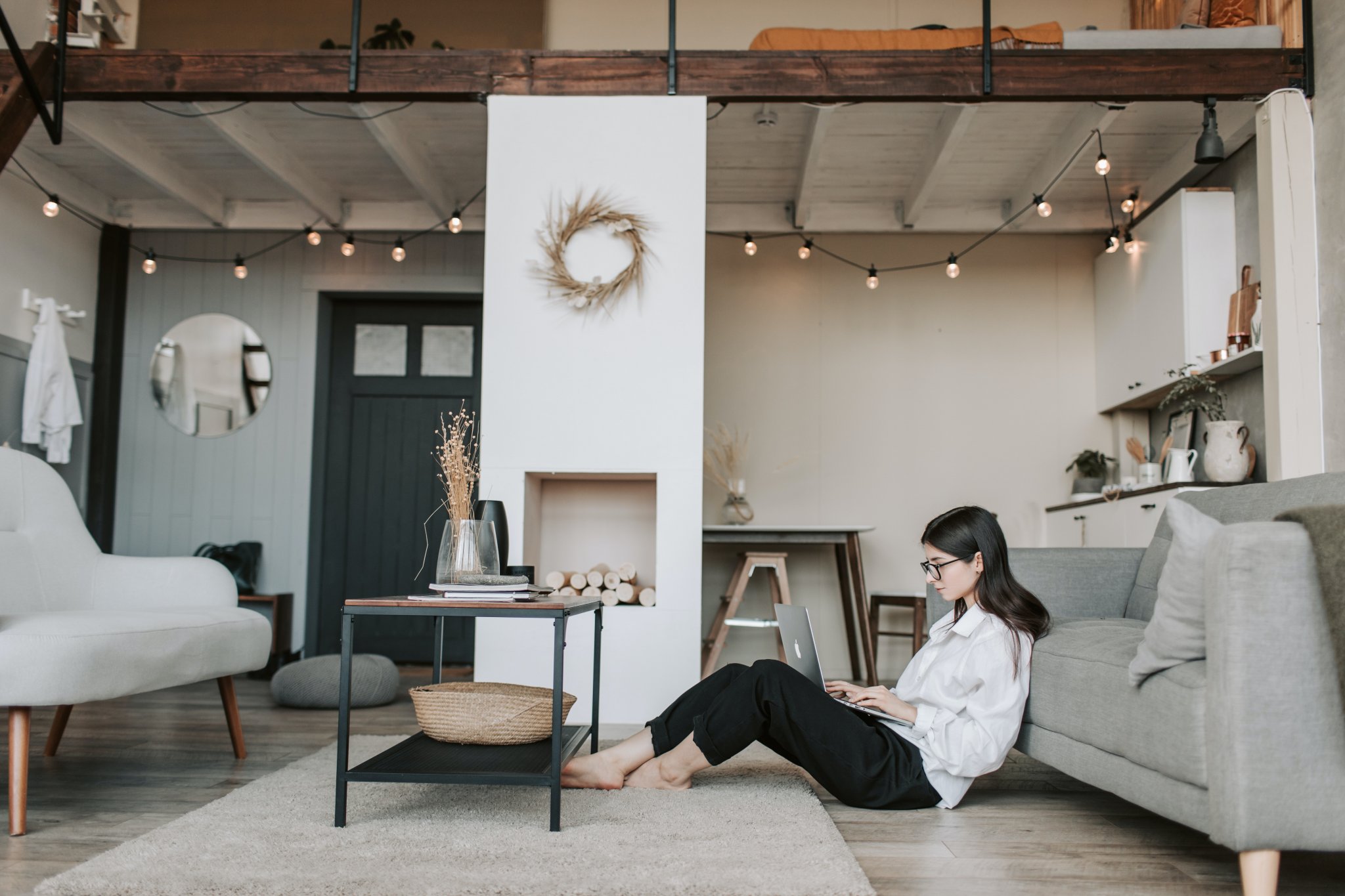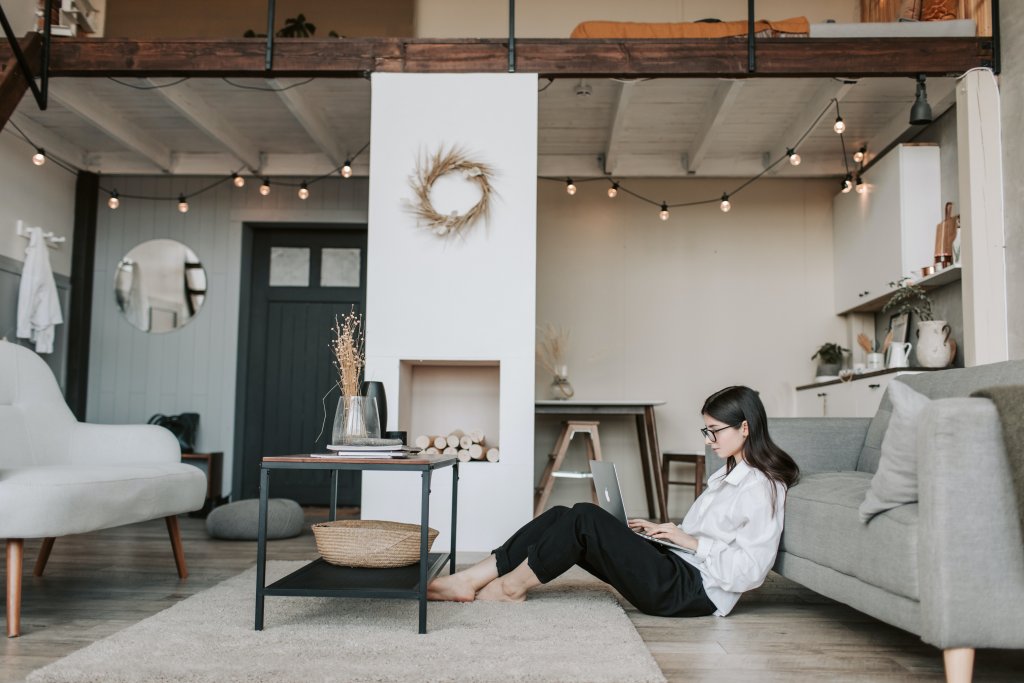 What Hygge Is
Disclosure: As an Amazon Associate I earn from qualifying purchases. Please note that I only recommend products I use and love. Click here to read my full disclosure policy.
A few years ago the word 'hygge' became popular. Along with it came a handful of books discussing this Danish concept.
Let's first discuss what hygge is (pronounced "hoo-ga"). The short definition according to dictionary.com is "the feeling of coziness and contentment evoked by simple comforts, as being wrapped in a blanket, having good conversations, enjoying food, etc.".
Sounds lovely, doesn't it? Hygge is part of the Danish lifestyle and culture. Nordic countries for years have been ranking highest for happiness and their work-life balance is a big part of that.
While the U.S. experiences a culture of busyness, Nordic cultures have a healthier balance of work and rest. Hygge is a part of that. It's learning how to shut off the outside noise and to enjoy the cozy comforts of home.
We could all learn to embrace hygge in our lives.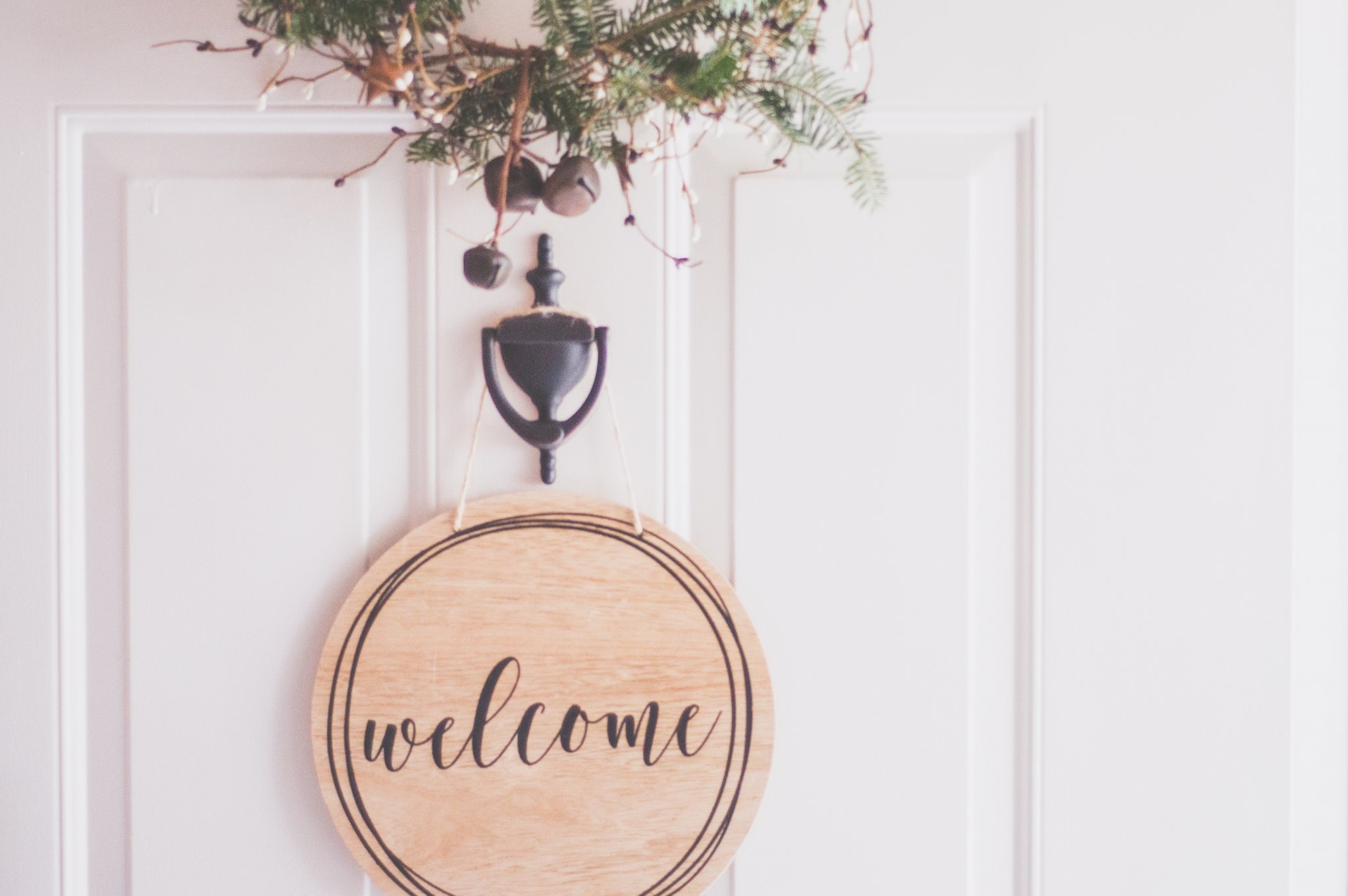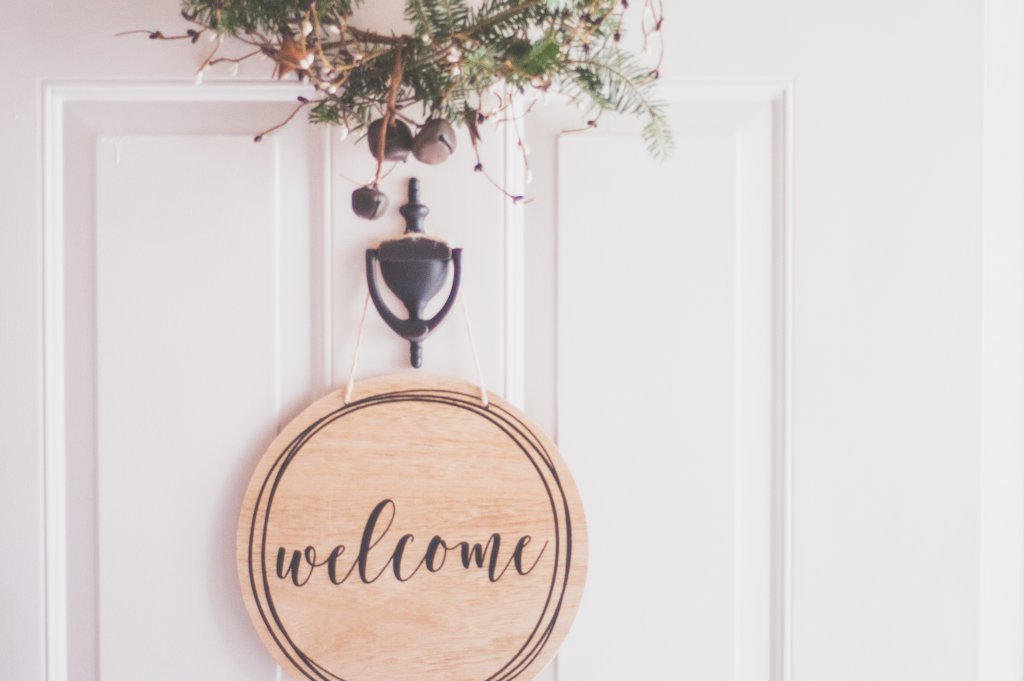 Why you should embrace hygge now
The year 2020 has been the year of being at home far more than most of us are used to. While essential workers have had to go to work, many others have had to adjust to working from home.
Even when not working, people are staying close to home more in their free time. The usual summer vacations didn't happen for many people this year (our family included).
While this year may have tested even the best of homebodies, there are ways we can embrace hygge to make our time at home more enjoyable.
Learn to love your home
I know of very few people who are living in, what they would describe as, their dream home. However, you can still learn to love your home even if it's not your ideal.
So why embrace hygge now? Because during a time where you are having to spend so much time at home, you'll feel better if you learn to love your home and it becomes your place of refuge and relaxation.
Is it realistic to feel that way at home 100% of the time? Probably not, but looking at what you can do to make your home a more welcoming place will go a long way.
Center of everything
Home is the center of life for many people right now. It's where we work, play, and rest.
This year it's also where my kids do school. Never before have we had so much togetherness in our home.
As much as it is within my control, I want to look back on this time and see the things that were good about it. I want the focus of home to be on quality time and meaningful conversations.
Part of hygge is setting aside technology and being present with the people you're with. We work to embrace hygge in our home through the various activities we do together as a family.
With the home being the center of so many activities right now, it's a great time to embrace hygge in your home.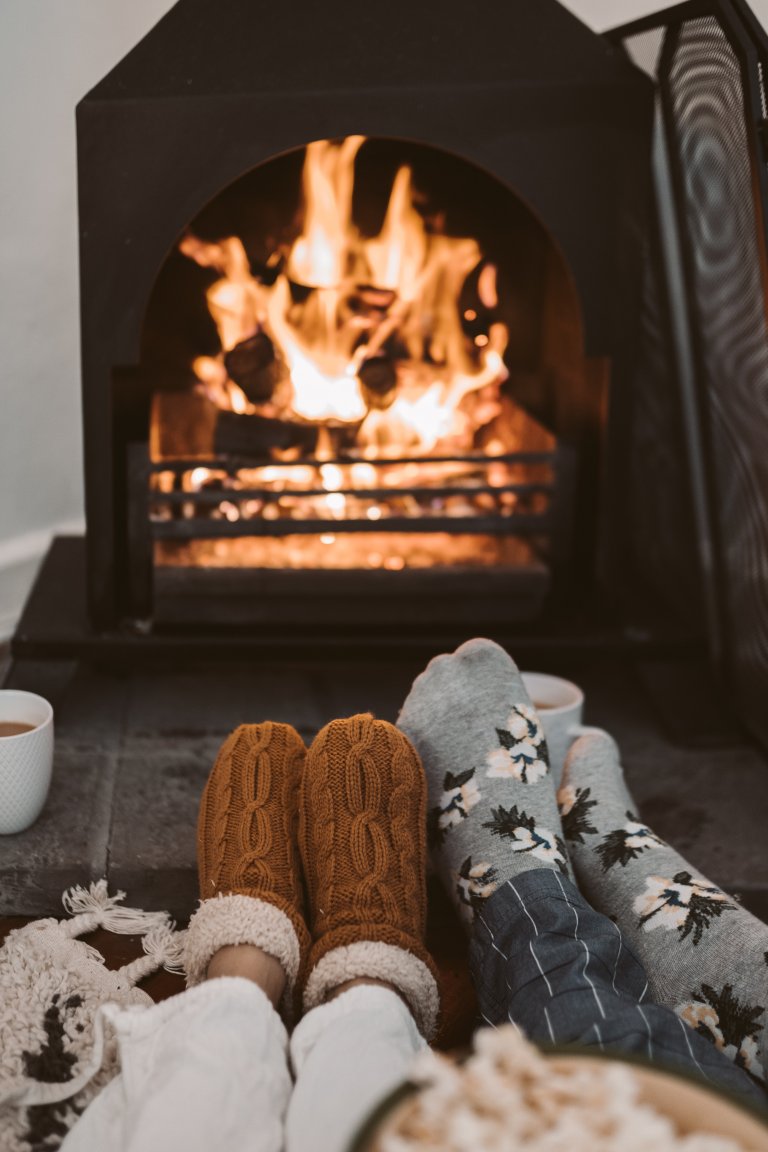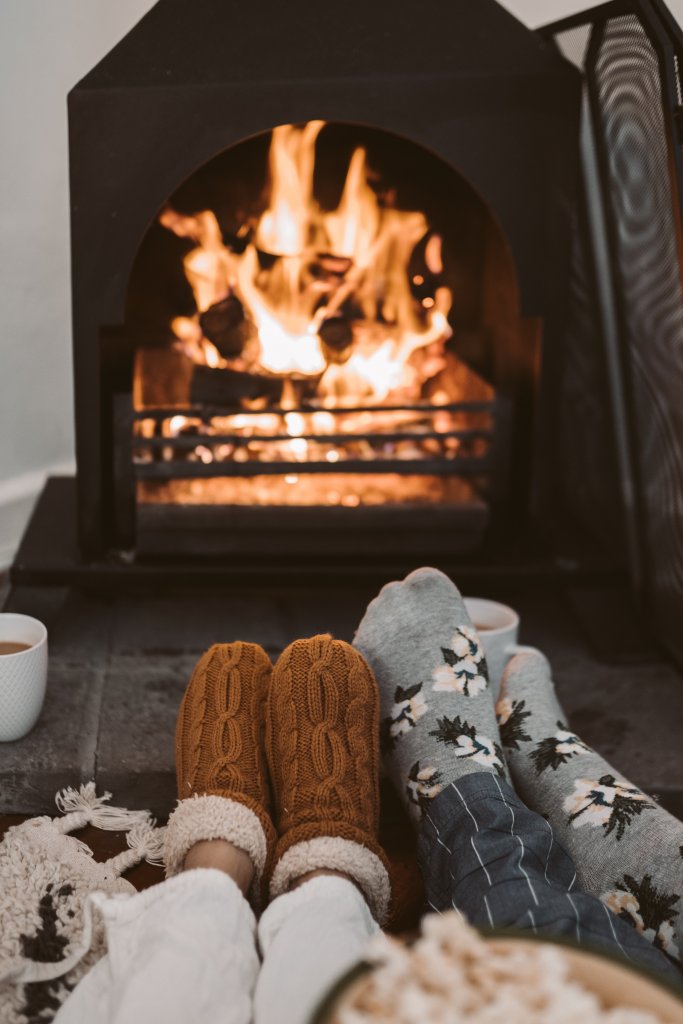 The need for rest
This year has been heavy. And it's been stressful for many people. Rest is even more important than ever with all of the outside noises and stressors.
Life has forced us to simplify this year whether we were ready for it or not. Our schedules and routines have been interrupted. Most of what we were used to expecting did not happen at all or in the same way this year.
The added pressures and stress of adopting new ways of doing things gets exhausting. Some are taking on added responsibilities, like managing kids' schooling.
During this time hygge, rest, and self-care take on new importance and meaning. Caring for yourself and your well-being takes intentionality.
Are you feeling the need to embrace hygge in your life and home right now? Next let's look at practical ways to do that.
How to Add More Hygge to Your Home
There are various ways to make your home more cozy and to embrace hygge in your life. Start by focusing on your five senses.
Look
When you look around on Pinterest and see rooms that look appealing and cozy to you, what elements do you see there?
Some common ways to add warmth to a space are by looking at your lighting. Love string lights or fairy lights? Use them in your living space. Room too dark? Add some lamps for warmth and additional lighting.
Adding different elements to the room can be helpful too. Wood accents add warmth as do curtains, rugs, blankets, and throw pillows. Color can enhance the feeling of comfort in your home too.
Don't overdo it. Be selective and purposeful with the items in the room. Make sure the pieces serve your needs and goals for embracing hygge in your home.
Smell
What scents make you feel relaxed and cozy?
You may enjoy having scented candles or use essential oils in your home. I use some of both. I like the glow of candles and use them sometimes, but I also enjoy using an essential oil diffuser with oils.
This is the style of diffuser we have in 2 rooms in our home. For the past few years I've been using Plant Therapy essential oils and really like them. They have a great price point, free shipping, and great return policy. If you haven't ordered from them before you can use my referral link to get $10 off your first order of $25 or more.
Scents are really personal preference. I enjoy woodsy scents. Other great options that exude warmth are apple, pumpkin, and vanilla.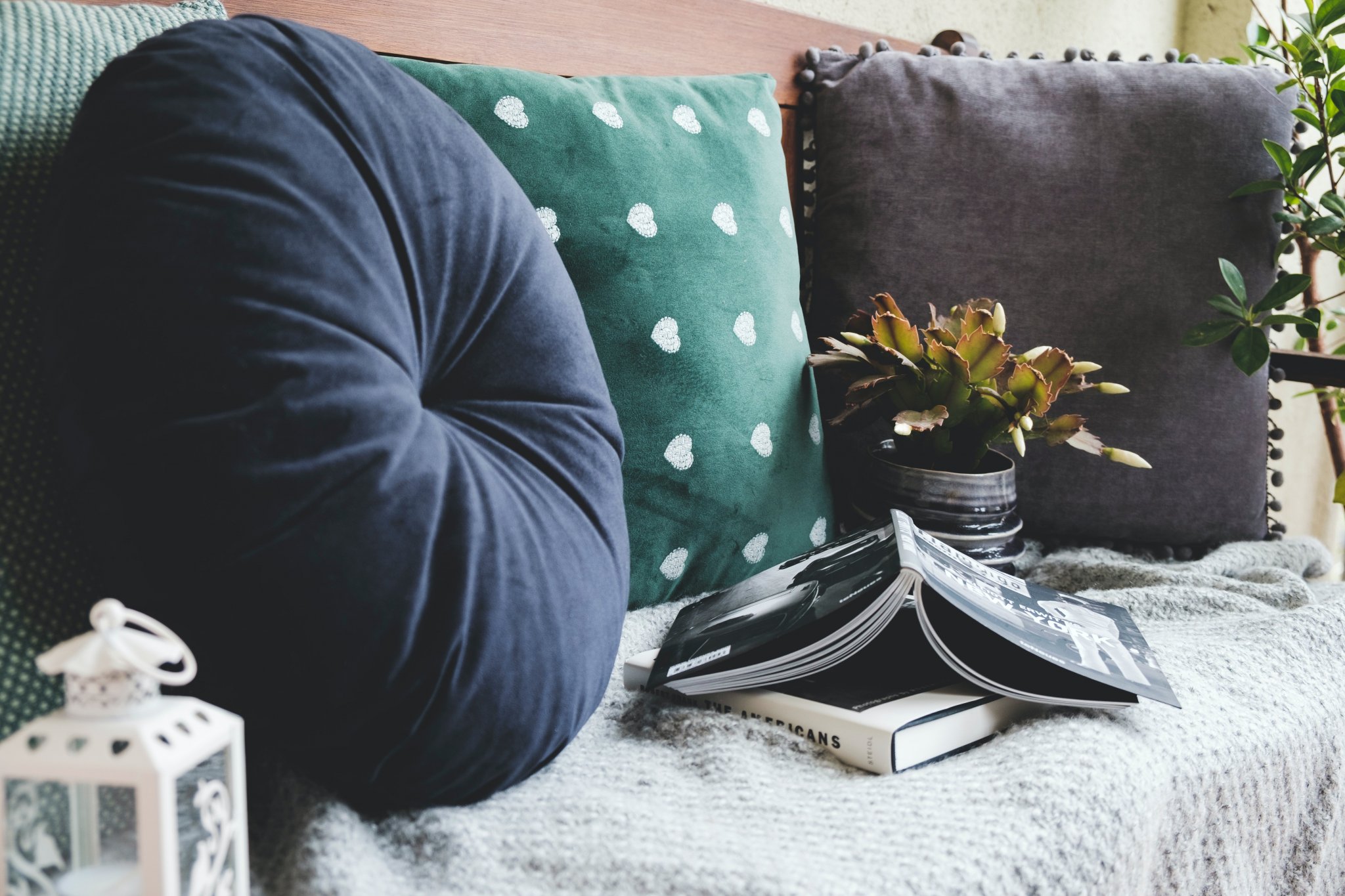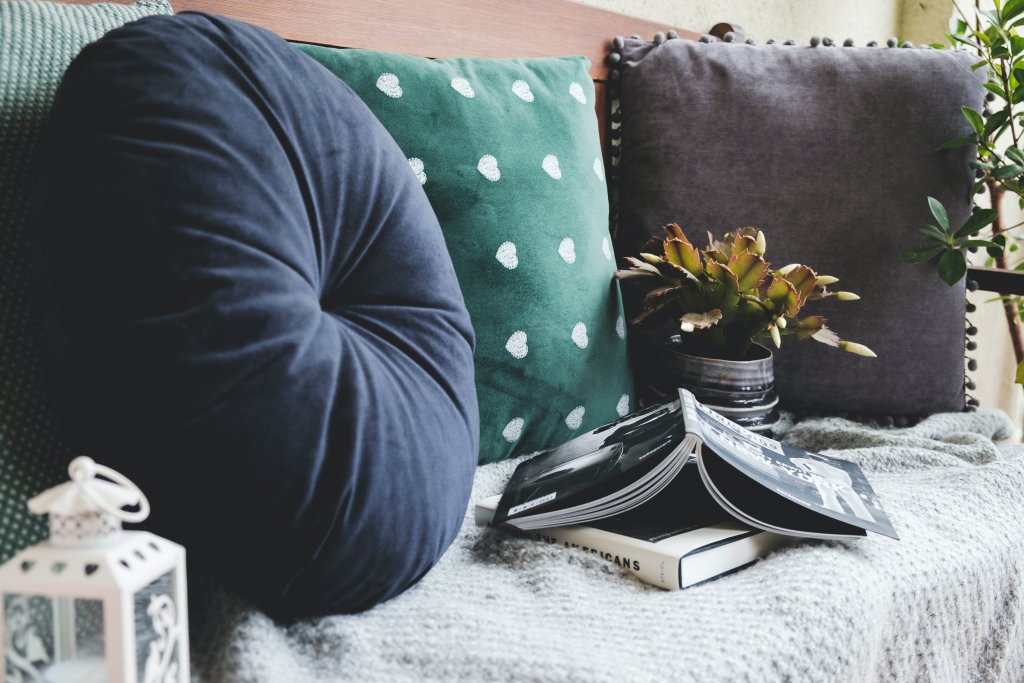 Taste
Food and drinks enhance the feeling of hygge in your home. Look for foods that are nourishing but also give you a feeling of comfort.
Soup and homemade bread are great options. There are plenty of ways to enjoy comfort foods that can be healthy and don't sacrifice taste. We just made this cauliflower soup this week and it was delicious!
What warm drinks do you and your family enjoy? We have a mix of coffee, cocoa, cider, and tea at our home. A perfect Sunday afternoon to me is enjoying our favorite warm drinks while sitting by the fire.
Tastes that you and your family enjoy will enhance your hygge experience in your home.
Feel
To add a further dimension to the coziness in your home, look at the textures and fabrics in the space. There are a variety of ways to add texture to your home.
It could be adding baskets on a wall or choosing a furry throw. Textured throw pillow covers are another inexpensive option.
Again, less is more. The goal is not to overwhelm the space but to selectively add cozy elements to have create a feeling of hygge in your home.
Sound
What sounds feel most relaxing to you? It could be the sound of a crackling fireplace or relaxing music.
Especially if you're a mom with little kids at home that sound may be silence. There is so much noise with being home all day every day with a house full of people.
If mealtimes have gotten crazy, try listening to relaxing classical music and see if it changes the tone of the home. Institute a designated quiet time for reading. Enjoy a few minutes with a book in silence.
Sound is powerful. Look for ways to incorporate what relaxes you to embrace hygge in your home.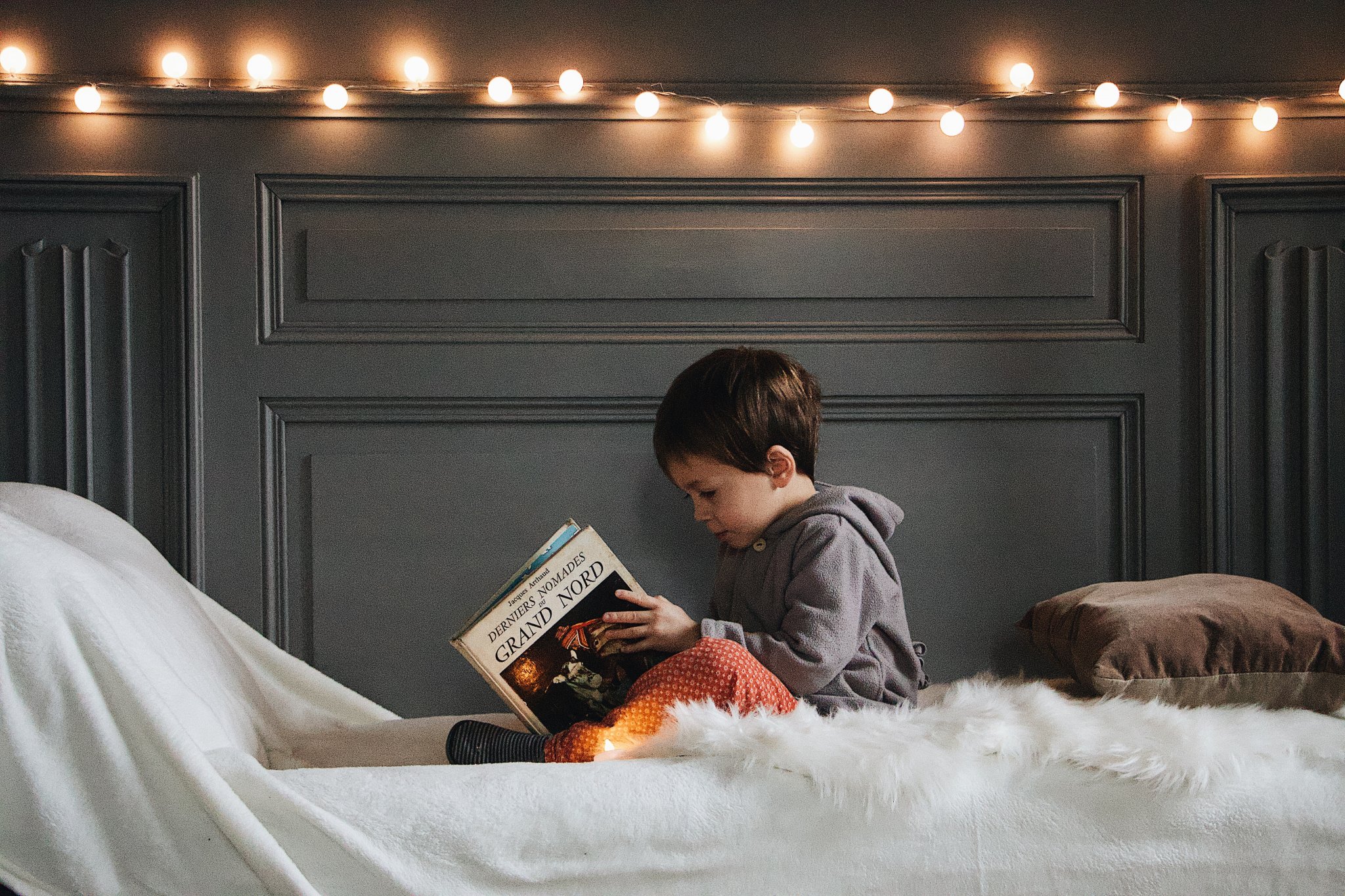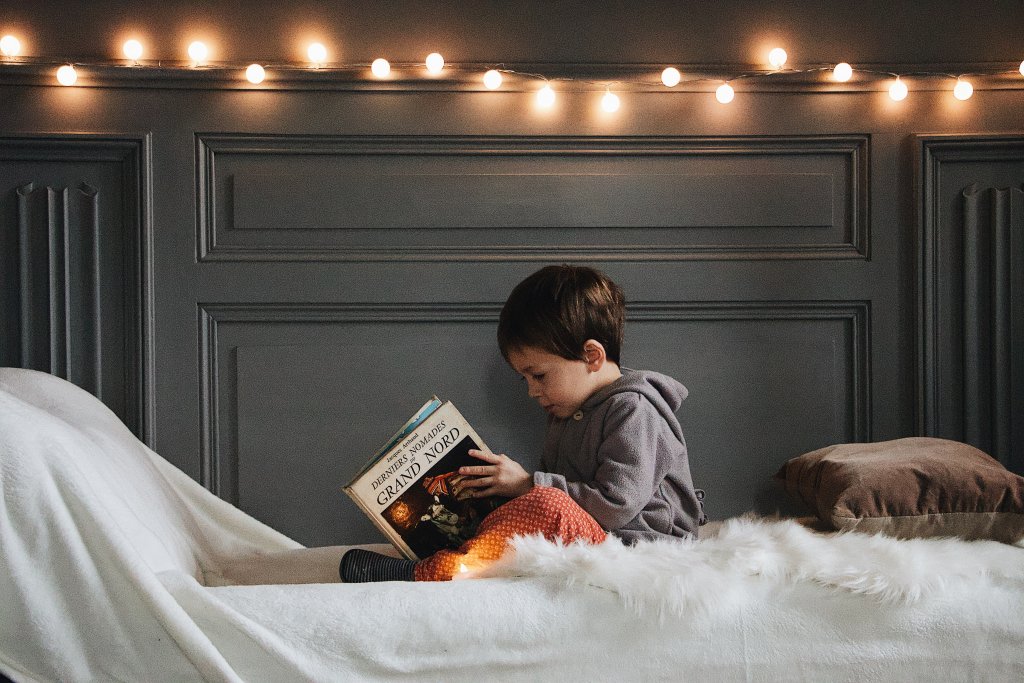 Focus on what is comforting to you
Focus on the elements that are most impactful to you and what you find to be comforting and calming. As you embrace hygge during this time, I hope that you enjoy being at home a bit more.
In an effort to create a more calming space, we need to look at what ways clutter may currently be contributing to a feeling of uneasiness. Look for the things that may be contributing to the clutter in your home and declutter them.
Then selectively display the things that are most meaningful and beautiful to you. There is no perfect formula. It's about getting rid of what's clutter to you and keeping the things that you love.
Hygge is about simplicity
In a world that is loud and distracting, hygge is a way to feel a greater sense of peace and comfort at home.
It's about being purposeful with the things you own and how you spend your time. When you choose to embrace hygge, it takes intentionality.
It's not just about stuff
Hygge isn't just about the look and feel in your home, although that is part of it. It's also about interpersonal interactions and how you spend your time.
Carve out technology-free time. Spend more time talking without distractions. Play more games. Read more books. Hygge is about more than just a cozy home. It's a way of life.
And especially while we are spending so much time at home, I am choosing to embrace hygge in my home and with my family in the ways that I can.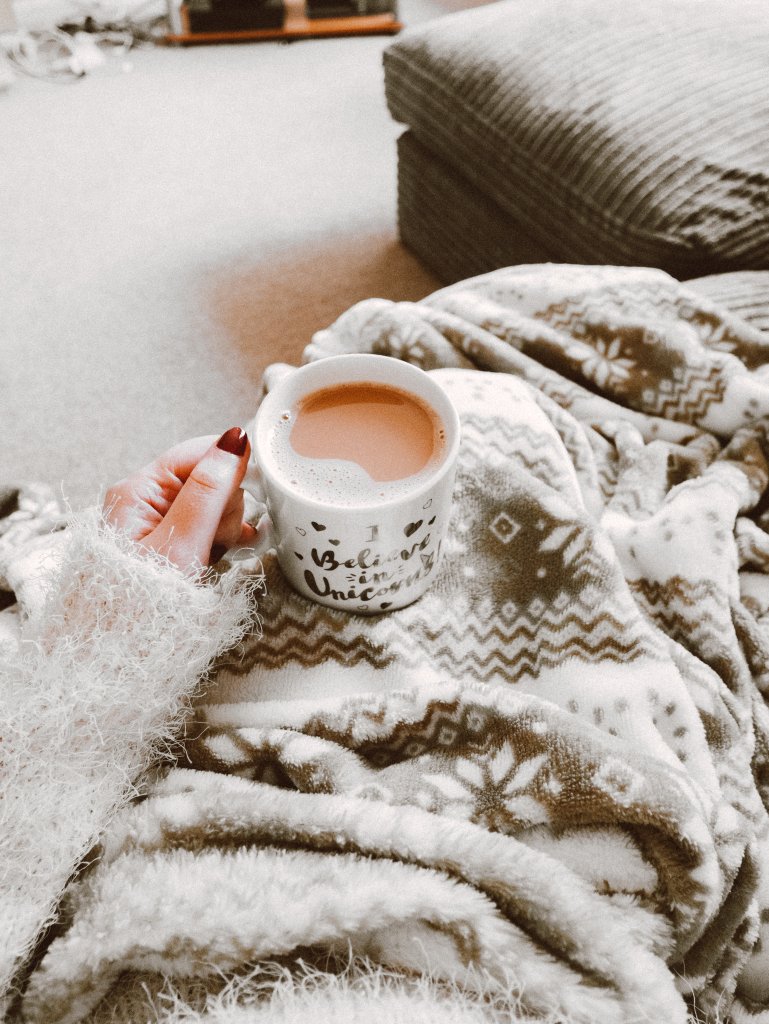 Are you ready to embrace hygge in your home and your life? I hope so! Let's make the best of the time we're all spending at home.
Want to keep up to date with The Simplicity Habit? Sign up below and get weekly simplifying and decluttering tips sent to your inbox. You'll also get 8 Quick Wins for Decluttering that you can get started with today!