Inside: Use these tips for decluttering when you don't have time to sneak in decluttering tasks to start making progress immediately.
Do you feel totally overwhelmed by the sheer amount of clutter in your house – but don't have the time to truly tackle your mess?
Not having any time to declutter is one of the biggest roadblocks to making meaningful progress when it comes to decluttering. The task of decluttering can be a pretty big one, and for many of us, it can take hours – if not days – to truly address it all.
And it makes sense. After all, it took a long time to collect all that clutter. It isn't going away easily.
But for most of us? That just isn't possible. With so many other obligations and priorities in our lives, carving out a few hours to declutter without interruptions is a nice idea – but very unrealistic. It's a great way to set yourself up for failure before you even start, leaving you frustrated, demotivated, and even a little bit hopeless.
But not having a ton of time to declutter doesn't mean you should completely abandon all hope of decluttering your stuff.
You can absolutely still make some progress and tackle the task at hand. You just have to approach your clutter a little bit differently.
By shifting the way you think about decluttering and implementing some easy tips to declutter when you don't have much time, you'll be able to make some surprising progress – and transform your space into the clutter-free oasis you've always wanted it to be.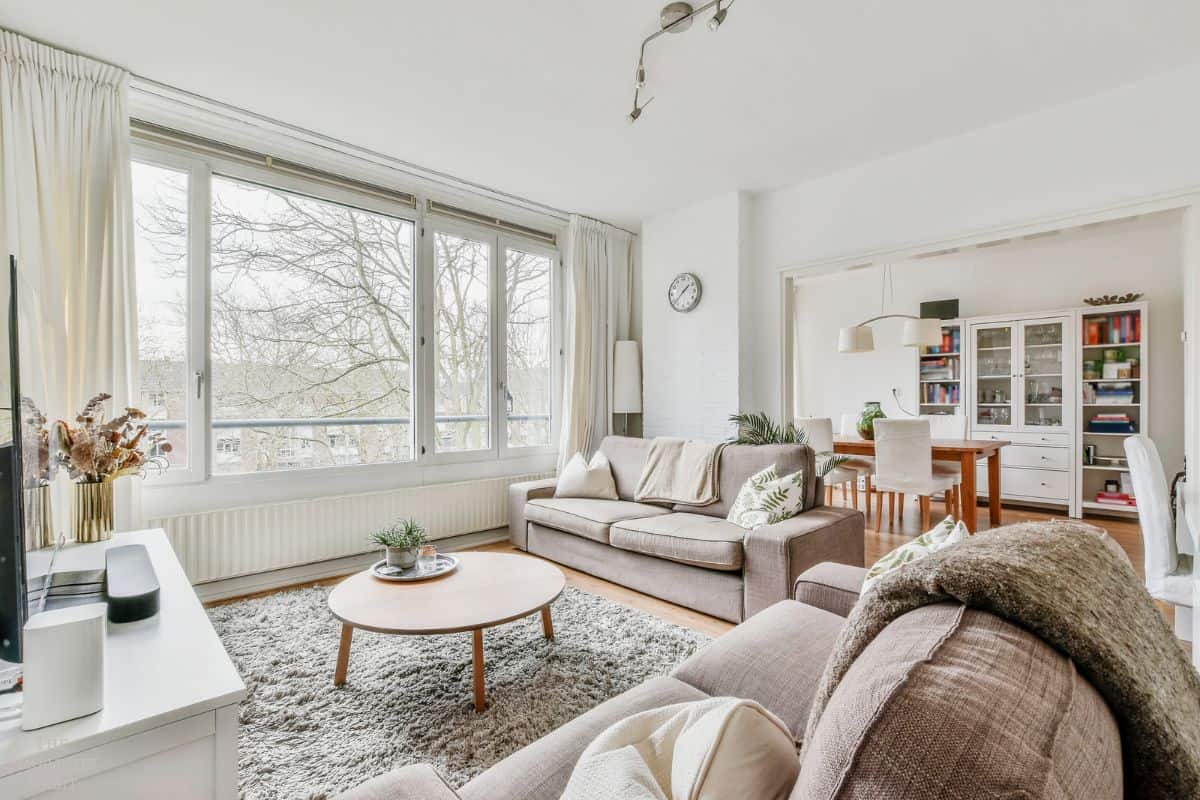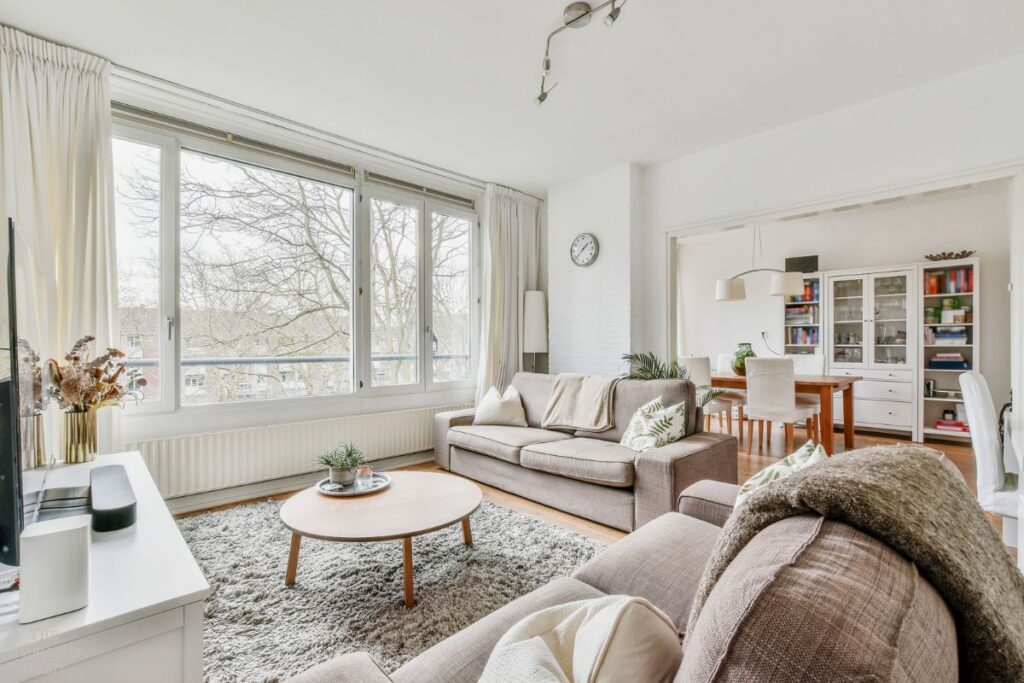 How to Work on Decluttering When You Don't Have Time
Good news – you don't have to dedicate an entire day to decluttering if you want to make good progress.
While some people benefit from an extreme approach to decluttering, it certainly isn't the only way to tackle this task.
By breaking your decluttering up into bite-sized pieces that you can incorporate throughout your day whenever you have a few moments to spare – or better yet, as you navigate your day – you'll be able to clear out that clutter without feeling stressed out by the time commitment involved.
Not sure how to make it happen? Here are a few easy tips you can implement now to make some great progress on decluttering your home.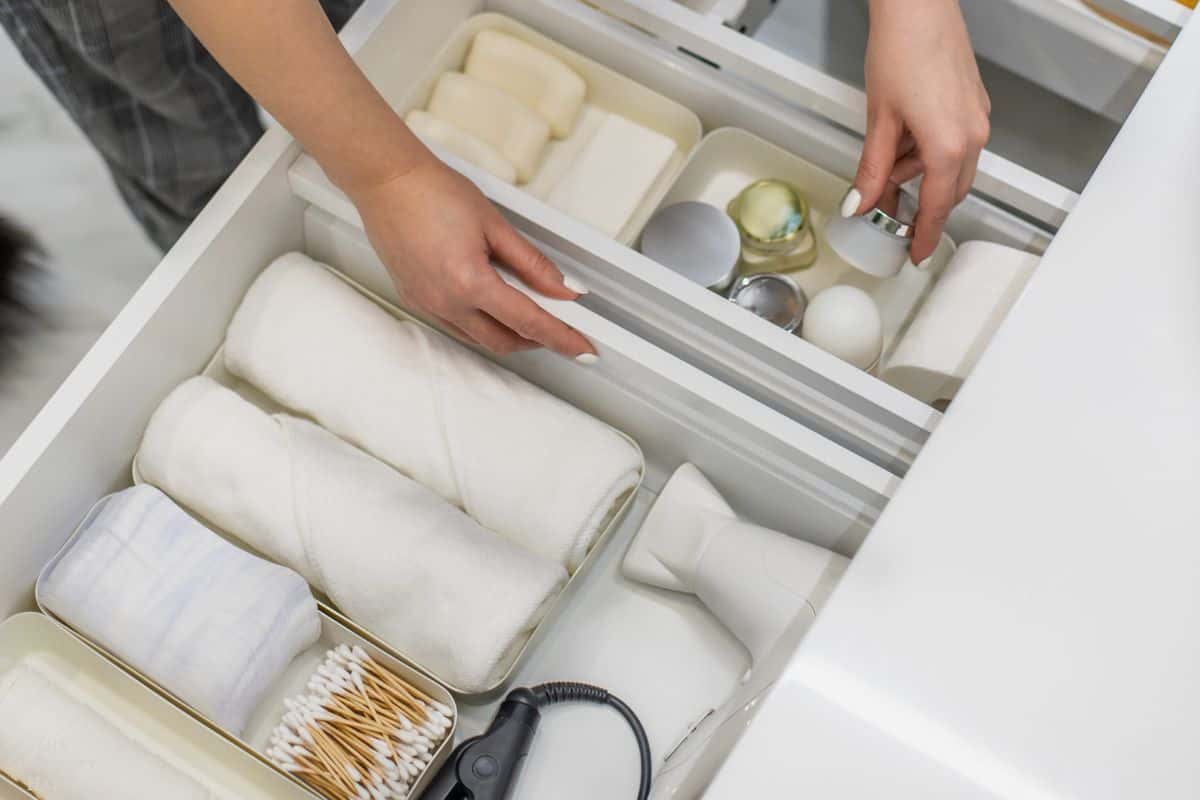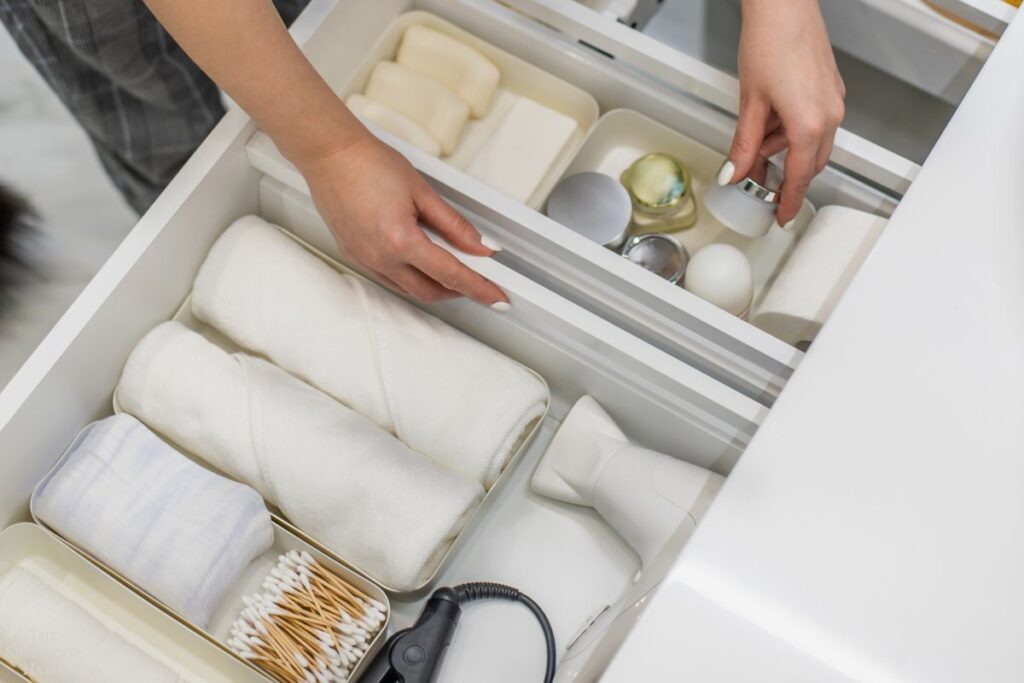 1. Tackle a small section of clutter at a time.
Many of us get into the mindset of having to tackle all of our clutter at once – but for many of us, that isn't realistic. We're managing work, families, appointments and personal obligations, and everything involved in keeping our lives and households running.
We can't just drop everything and dedicate a whole day or weekend to decluttering.
Fortunately, that isn't the only way.
By breaking your clutter into small, bite-sized sections and tackling them one by one, you can make some truly meaningful progress when it comes to decluttering.
Don't tell yourself you need to declutter the whole room at once. Pick a corner, or choose a section, and get to work. In the kitchen, declutter one cabinet – or even one shelf in a cabinet – at a time.
Overwhelmed by the clutter in your garage? Tackle it one box at a time. The bathroom? Work on one drawer each day instead of trying to do it all in a single session.
Too many clothes? Break it down into categories (jeans, short-sleeved shirts, shorts, etc) and focus on decluttering one at a time.
By giving yourself some little wins to celebrate, you'll be able to build momentum and avoid getting discouraged.
Looking for specific areas for decluttering when you don't have time?
Check out this post with 5-minute decluttering tasks to help you get started right away.
And this post with easy 10-minute decluttering tasks that will have a big impact on your home.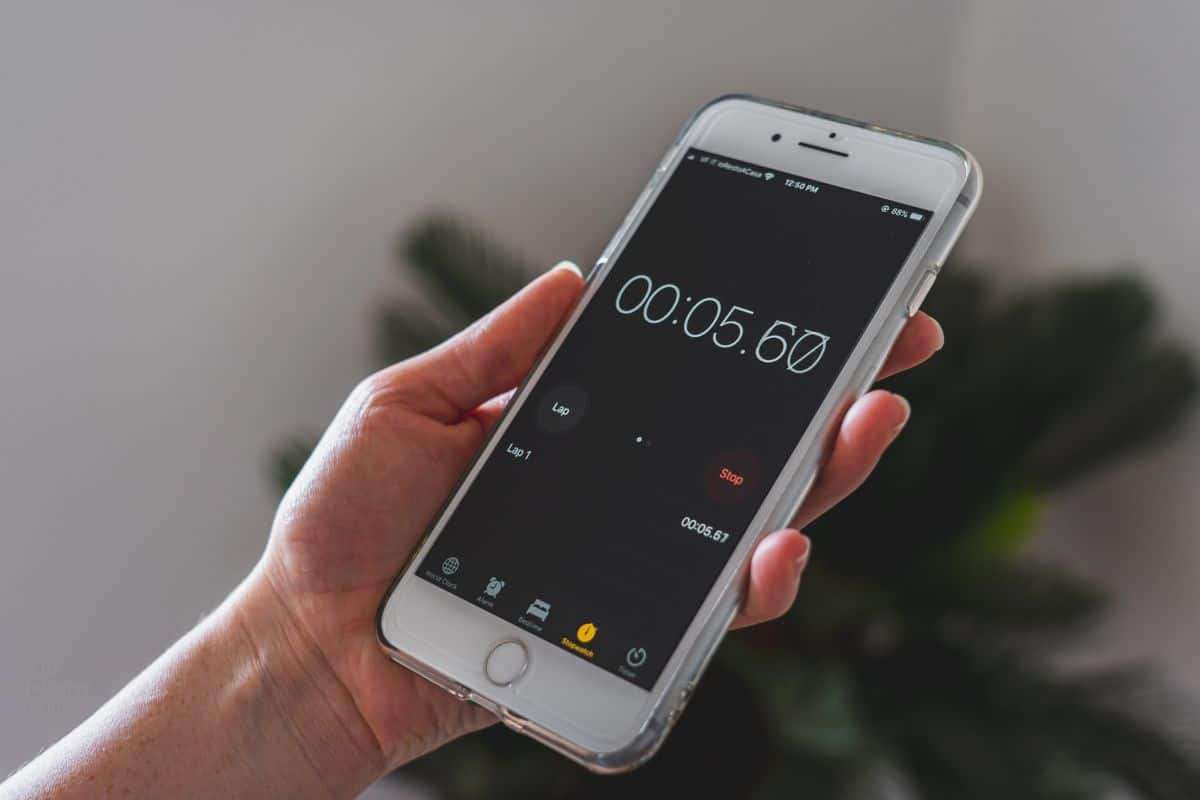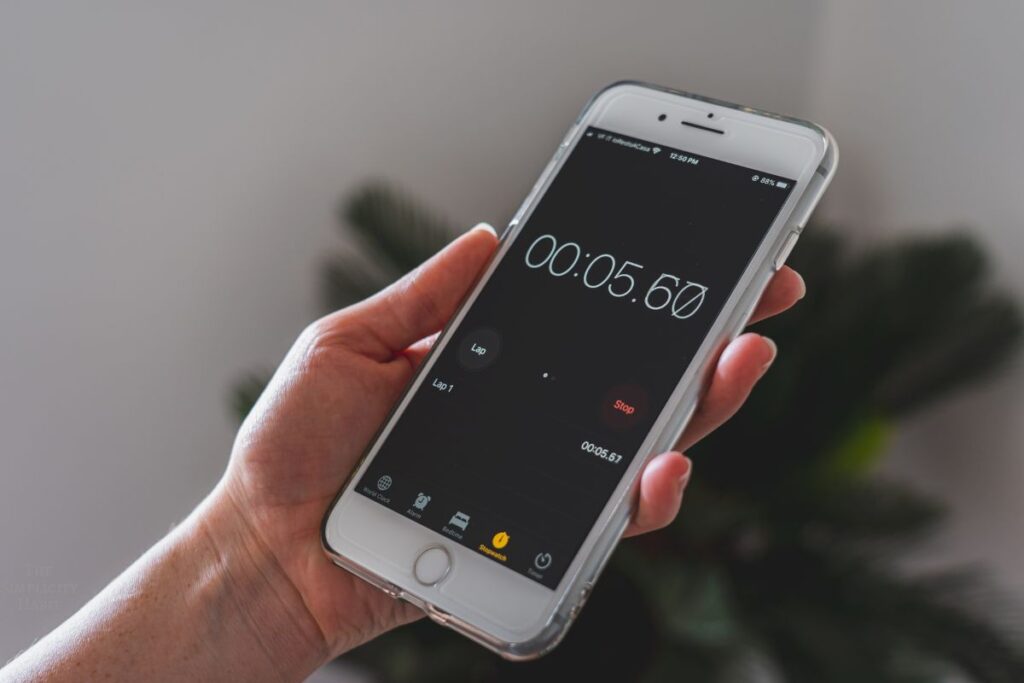 2. Set a timer!
If you don't have a ton of time to declutter and worry you'll get absorbed into the task, I've got an easy solution – set a timer. Three minutes, five minutes, ten minutes – however many minutes you can spare.
Set a goal for what you hope to accomplish in that window of time, and then get to work!
This is a great way to take advantage of little breaks throughout your day. Try to declutter while you're waiting for the water to boil, or during that commercial break, or when you're waiting for your kids to get home from school.
These little windows of time will add up in a big way, and you'll be amazed to see how much progress you can make without sacrificing a whole day for the task of decluttering.
And if you don't like the idea of a harsh timer blaring at the end of your cleaning session? Another great way to do this is to pick a song to play and declutter while it's on.
With most songs lasting 2-4 minutes, it's an easy way to make the whole process a little more fun while still accomplishing the same goal.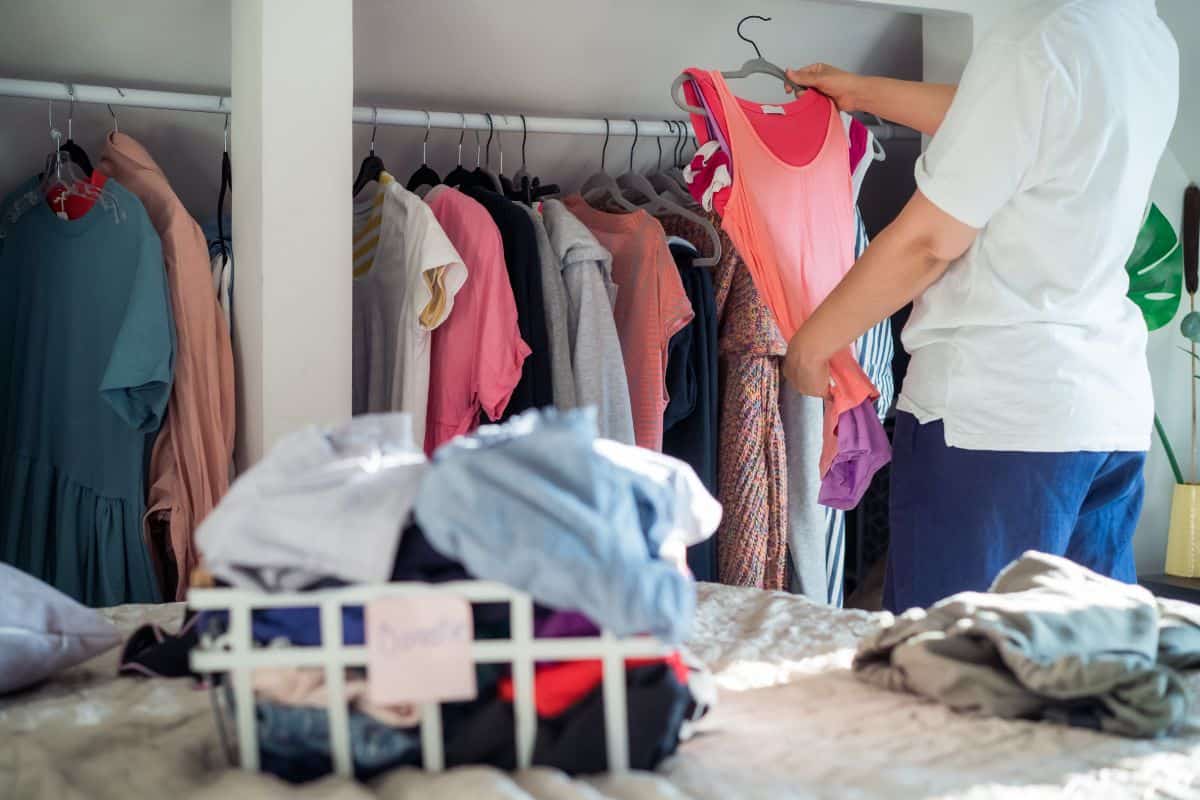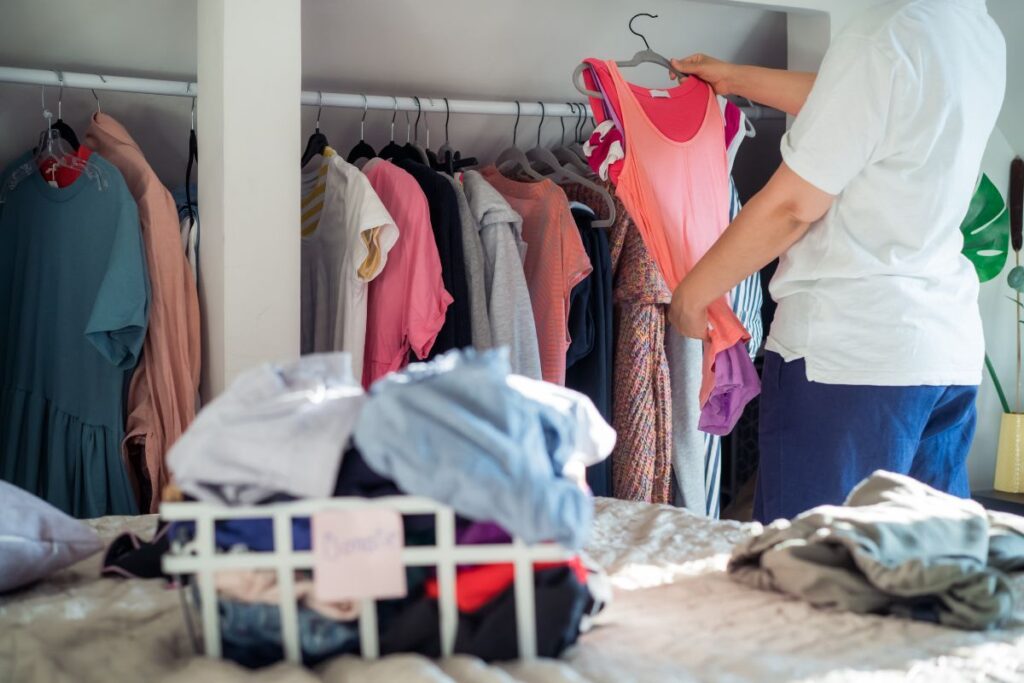 3. Declutter as you navigate your day.
While dedicating specific time to decluttering works for most people, there is another way to make decluttering easier. If setting aside time doesn't work for you, try decluttering as you navigate through your day.
While you're brushing your teeth and getting ready in the morning, find a couple of things in your medicine cabinet or bathroom drawer that you no longer need – and put them in the trash.
While you're getting dressed, see if you can find one or two tops or pairs of shoes that no longer fit, are damaged beyond repair, or just haven't been worn in years. Put them in a 'donate' bin on your way out of the house.
Trying to find a spatula in your overcrowded kitchen drawer? See if you can pull out a couple of things that don't really serve you, or things you have multiples of, and get rid of them.
If you're mindful of clutter as you navigate your daily routine, you can easily incorporate the task of decluttering into everything you do without making it feel like a burden or a big commitment.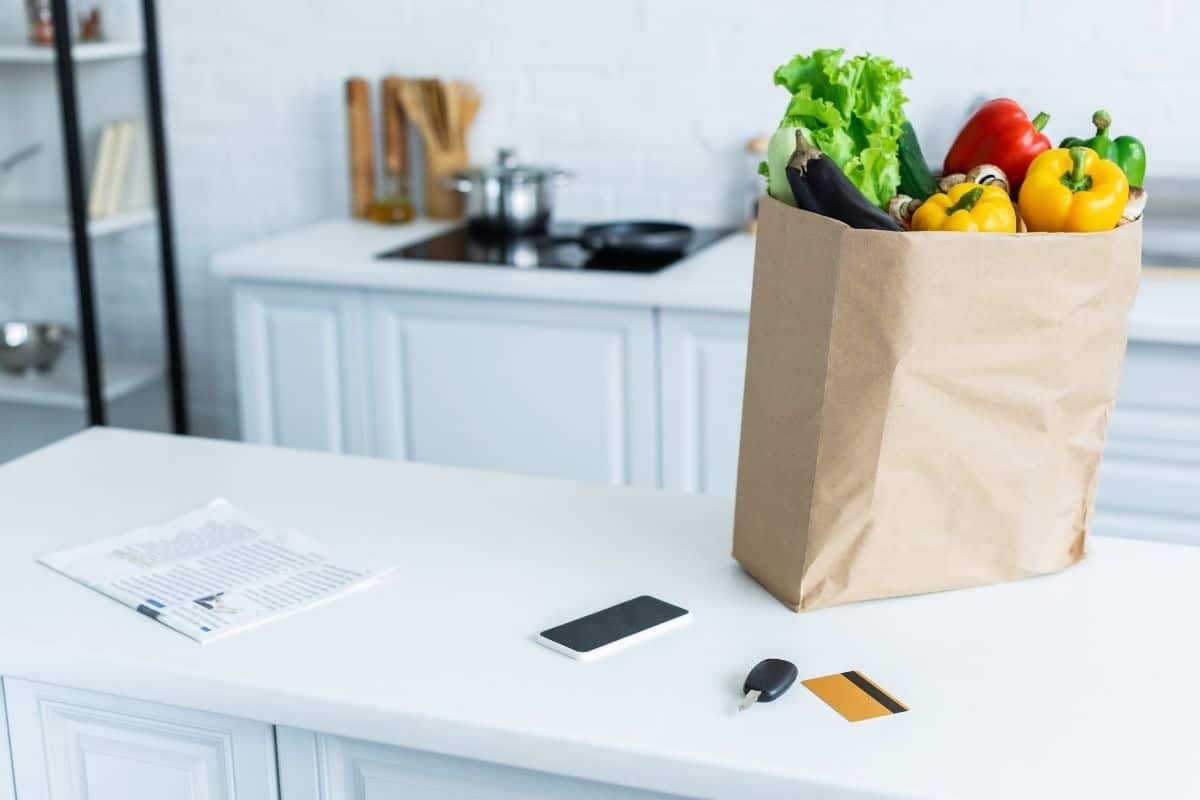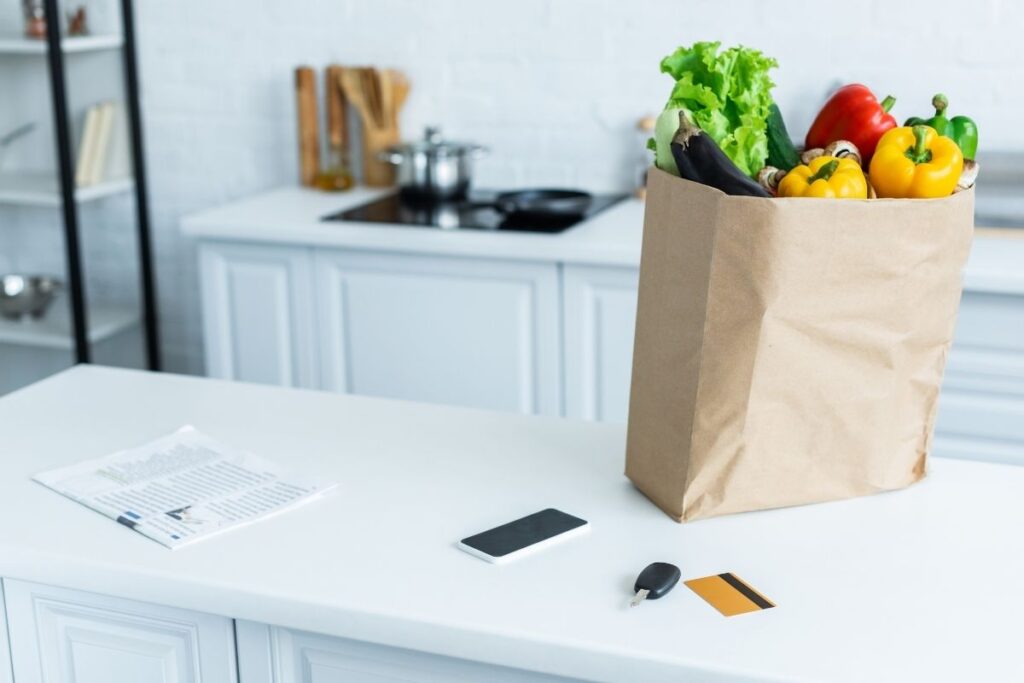 4. Implement the "one touch" rule.
A great way to get rid of clutter when you don't have time is to implement the "one touch" rule.
The idea is simple. Don't touch anything more than once. And what I mean by that is when you pick something up, you should put it back in its rightful place – which might be the recycling bin, the trash can, or the donation bin. It goes along with the saying 'don't put it down, put it away.'
Do you find yourself shuffling the same pile of old mail and magazines around on your kitchen counter? Stop. The next time you pick it up, put it back where it truly belongs.
The same goes for books, clothes, and the sports gear in the garage that you're constantly stepping over. Not only is this a great strategy for keeping your space neat and tidy, but it can also be a good way to get yourself to pause and evaluate whether or not something is clutter throughout the day.
And if it is?
Well, you know what to do.
By building decluttering habits into your life you will help prevent clutter from piling up in your home in the first place.
What tips have helped you with decluttering when you don't have time? Share in the comments!
Sign up on the form below to get weekly decluttering tips and inspiration sent straight to your inbox. You'll also get the free 5 Areas to Declutter in 10 Minutes Checklist to help you get started decluttering today.