Have you heard of extreme decluttering? It was a concept I became familiar with recently. I'll talk about what it is, show you some videos, and give you some things to think about to decide if it's right for you.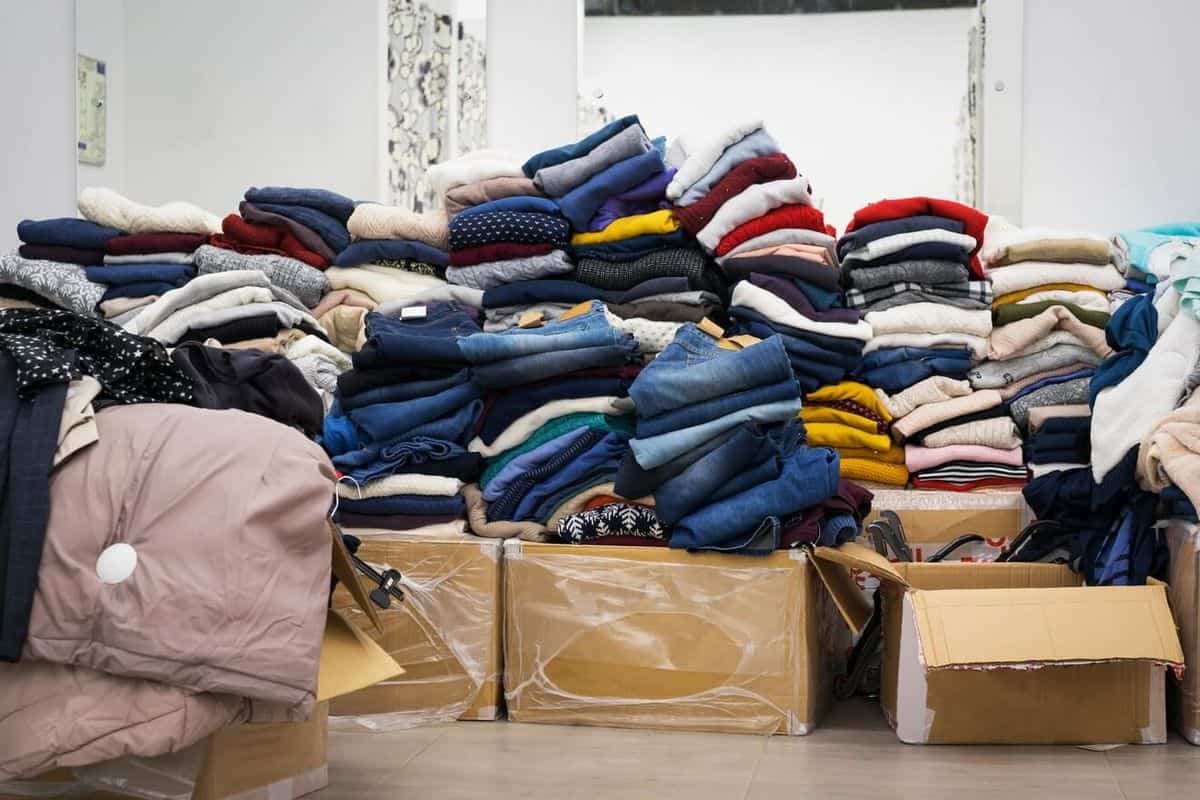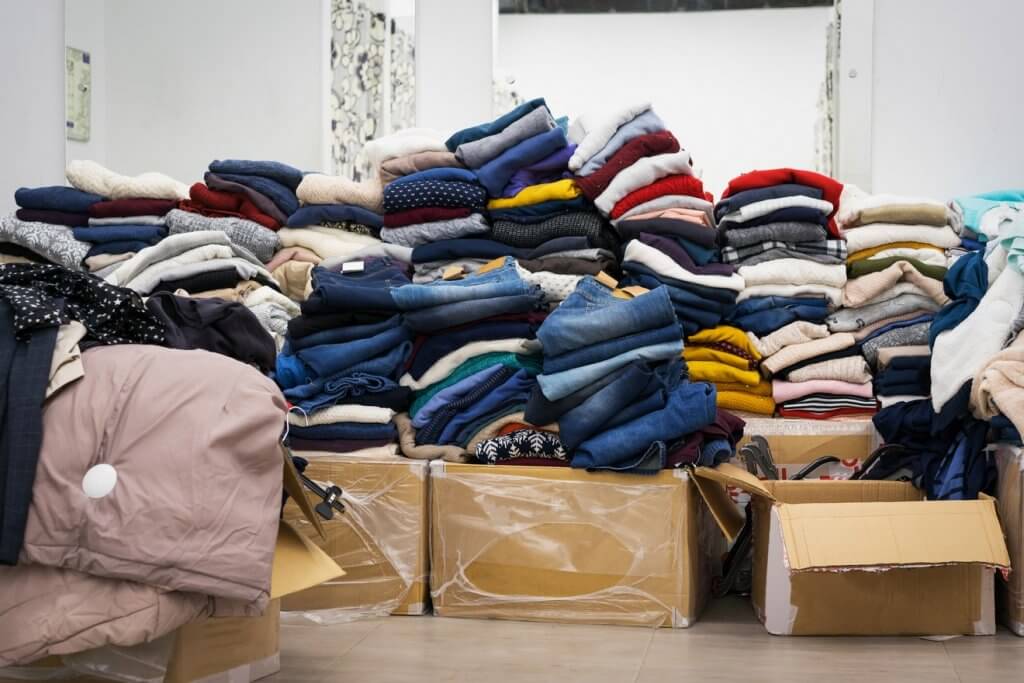 What is Extreme Decluttering?
Recently I got a bit hooked on watching youtube videos on extreme decluttering. It came up in my auto-feed while watching The Minimal Mom. I love her channel, but beyond hers, I don't typically watch much on youtube.
In the process of watching some of the videos on extreme decluttering, I loved seeing the dramatic before and afters. Extreme decluttering is when people get rid of huge amounts of things in the decluttering process.
This isn't when people end up with a bag or two of things. When people extreme declutter they are getting rid of a high volume of things. These people went for it and have very dramatic before and afters.
Most of the videos I watched were people who used the Kon Mari method for their extreme decluttering process. Marie Kondo's show Tidying Up motivated many people to record themselves doing a similar process in their homes.
While many of the examples of extreme decluttering use the Konmari method, it really doesn't have to be. If that works for you, that's fine, but different methods for decluttering work for different people.
Extreme decluttering could also be called fast decluttering. The idea is that it's being done quickly, but with really big results. To better understand it, you can check out some of the best videos I came across.
Extreme decluttering videos
I loved this video. She just declutters a bedroom and closet because she and her husband mostly live in their van and travel. It was interesting to see how much someone who normally lives very minimally still had left at her home.
In this video, they walk you through decluttering their entire home. You get to see where they lose steam and are challenged but keep going to finish it up. The most painful part to me on this one was the number of times they visited The Container Store as sometimes buying all the extra organizers can add to your clutter.
She is a mom of 8 kids who also homeschools and runs her own youtube channel as well another one called This Gathered Nest. I have no idea how she manages all that. In the video below she is decluttering her wardrobe. This is just one in a series of videos as she declutters her entire home.
Lessons learned
Through watching these videos and others, I noticed certain themes emerged. All of the people had been stressed and frustrated by the mess in their homes and had been putting off dealing with it.
Through the decluttering process, people were surprised by how much they owned and discovered things they'd forgotten about.
Many were time optimists and were surprised by the amount of time it actually took to sort through all of their things. Quite a few got emotional at points due to sentimental clutter that was challenging for them.
They all seemed to love and appreciate the benefits of decluttering their space and were glad for the work they'd done when they saw the final result.
One thing that stood out to me as a difference was how different people had varying comfort levels with stuff. When they were done, some still had quite a bit of things left. Others were closer to minimalism by the end.
To do extreme decluttering, you don't have to become a minimalist. You can just decide to simplify your stuff and end up in a place where you feel comfortable.
Things to keep in mind
There are a few things to keep in mind as you watch these videos and consider extreme decluttering. Sometimes watching people declutter can make you feel like you are accomplishing something.
However, unless you actually take action in your home after watching them then it hasn't helped you. There is a temptation sometimes to read books on decluttering or watch videos on them to feel productive. Those things only help when you start taking steps in your home.
Also, keep in mind that these time-lapse videos can give a false sense of how much time this will take you. I recall doing a DIY project once and seeing a short 8-minute video of something that ended up taking me about 12 hours.
Another time, I knew my kids would be gone for a couple of hours that evening so I attempted to declutter all of my clothes. I took everything out and put it all on my bed. I didn't get very far in those hours and was then really frustrated having to move it all so I could sleep. Don't make that mistake.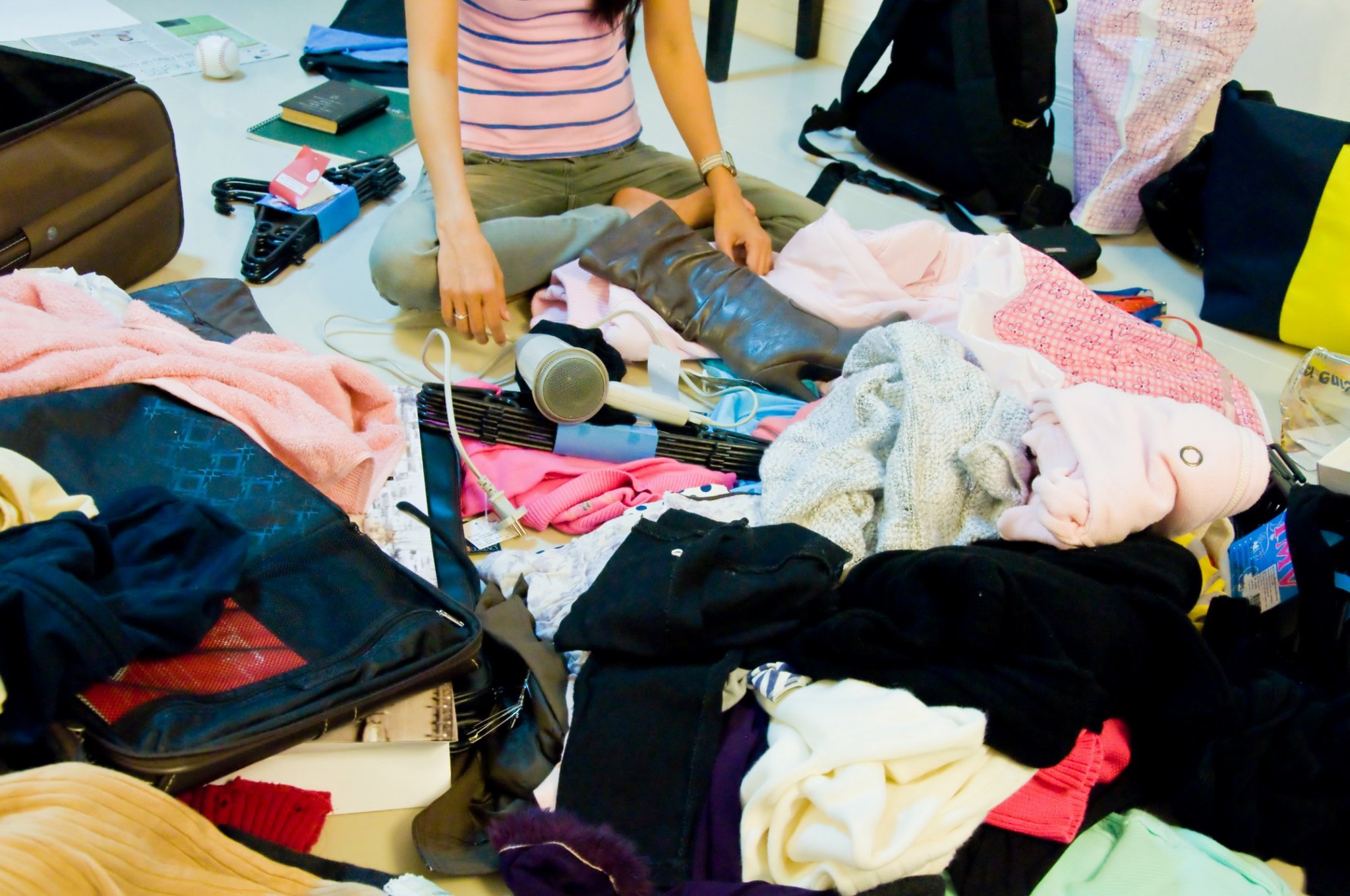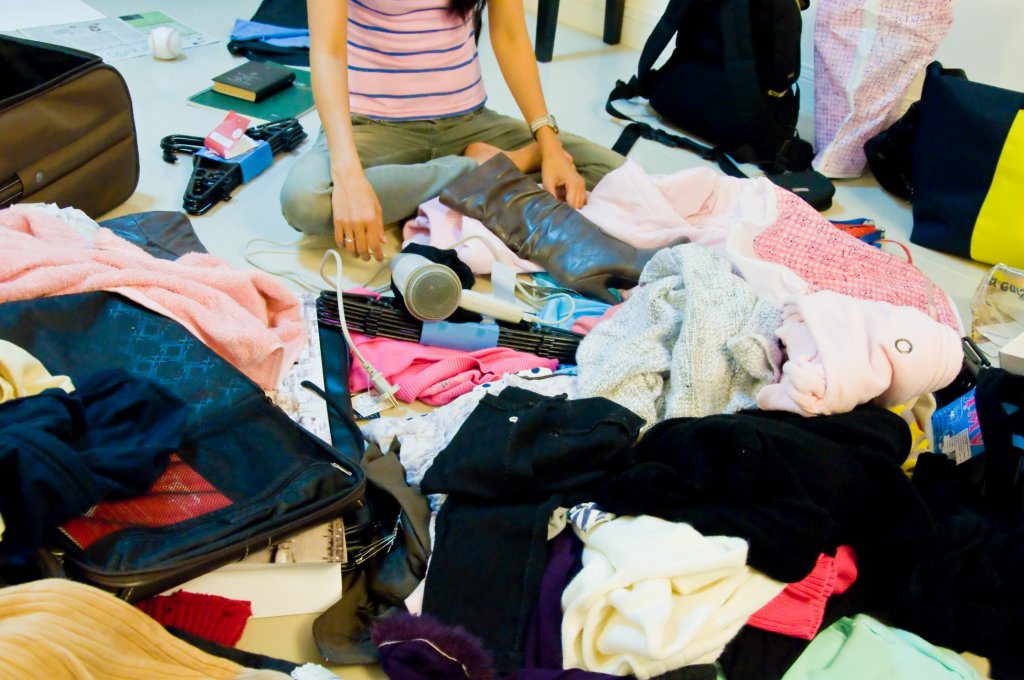 Is extreme decluttering for you?
Still not sure? Here are some things to consider as you decide if extreme decluttering is for you.
Time
Keep in mind this process takes a lot more than the 20 to 30 minutes you see on the videos. Extreme decluttering tends to be done quickly. Since you are taking everything out of their spaces at once to sort and massively declutter you will need time to do it.
Do you have large blocks of time available to work on it? Because of the huge mess extreme decluttering makes, you need to make sure you have the time to finish the space or you'll end up living in chaos until you can get it done and it's not as likely to be a good experience.
Energy
Extreme decluttering also takes quite a bit of energy. You're sprinting a marathon. If you're not physically or emotionally prepared to deal with large amounts of stuff in a short period of time then it may not be for you.
Decluttering requires making a lot of decisions. Extreme decluttering requires that you make a lot of decisions quickly. If you're an indecisive person, it will be more even more challenging and exhausting.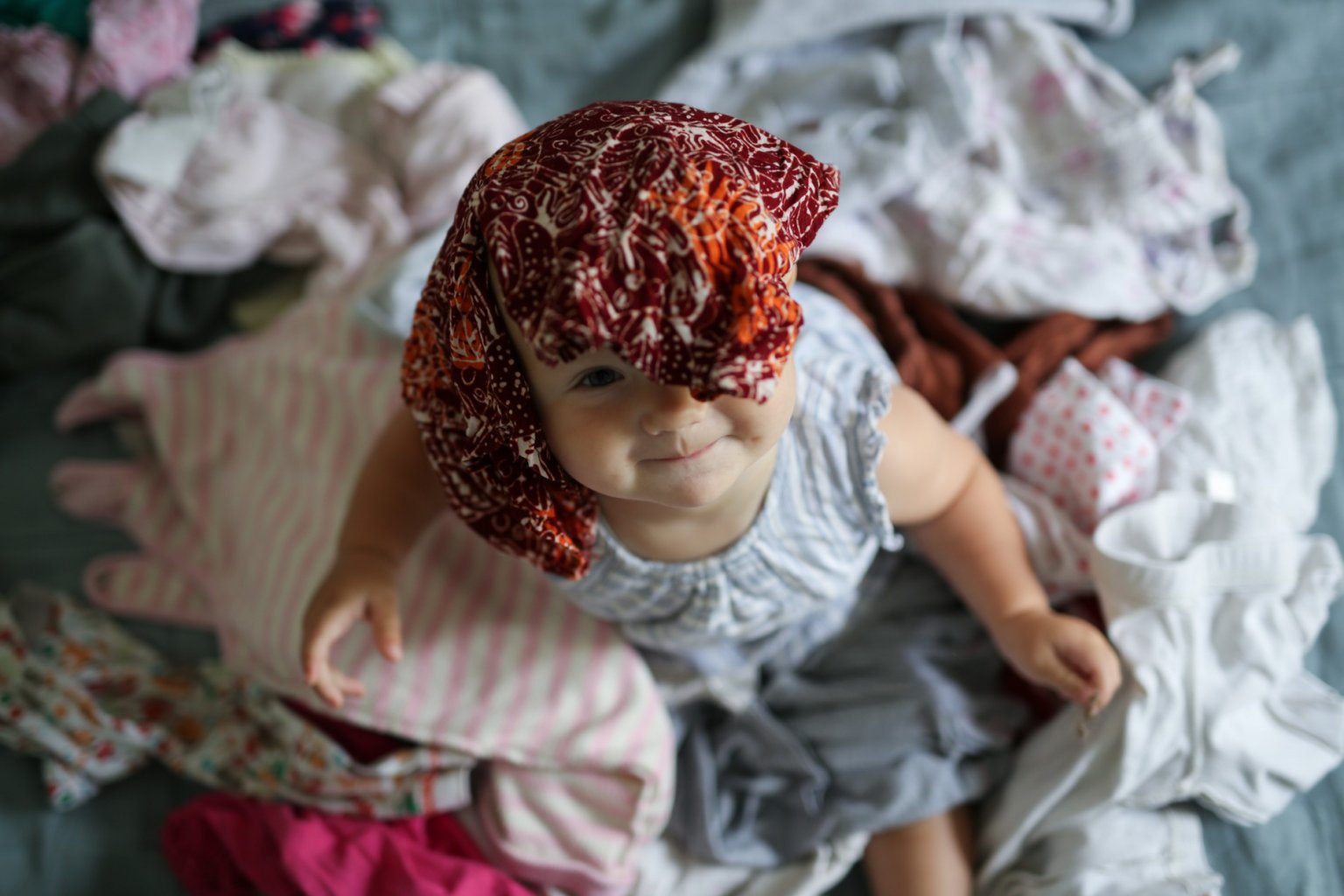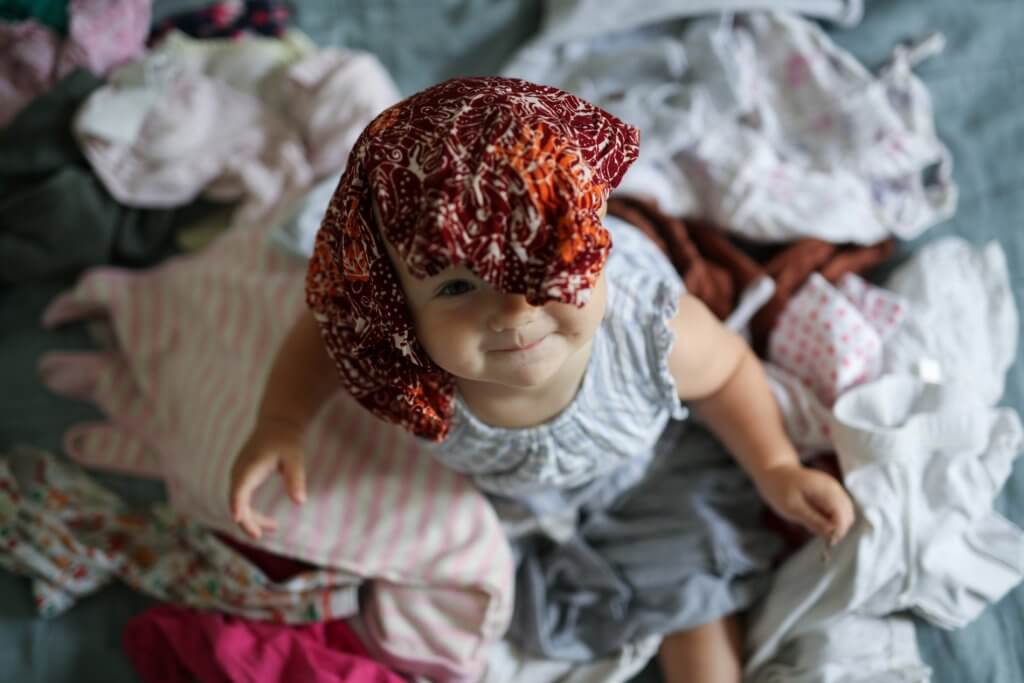 Focus
I'm really not sure how some of the people were able to have both parents tackle a huge project while young children were at home without a babysitter. I know that wouldn't work for me because I wouldn't be able to focus.
You need not just time but focused time to work through your stuff. You'd also need to be able to set aside distractions as much as possible so that you can get the work done.
If you don't have the time, energy, and focus to get decluttering done quickly than extreme decluttering may not be for you. You can, however, still declutter but you'd be better off starting with quick high impact decluttering tasks.
Motivation
Decluttering is overwhelming for many people. The idea of sprinting through it would bring even more stress to it. You have to be ready, committed, and motivated to do extreme decluttering.
It's not easy. There are parts that will be tough or where you may feel stuck, but you'd need to be able to take brief breaks or power through it. You could slow the process between rooms, but leaving rooms half done would bring even more stress to the process.
If you don't feel very motivated to declutter, it wouldn't be the right approach for you. You'd also need to be mentally prepared for a big change. Extreme decluttering means letting go of a lot of things.
In order to not end up right back where you'd started, you'd also need to be willing to change your habits in order to maintain a simplified life and home.
Are you ready for extreme decluttering or do you prefer a slower approach? Neither one is right or wrong. You get to choose which works best for you.
Are you ready to start decluttering? Fill out the form below and get weekly decluttering tips sent to your inbox. You'll also get the Your Home Decluttered Jumpstart which includes 100 easy items to declutter and 12 high impact areas to declutter in 10 minutes.