Inside: Even if you are short on time you can make progress decluttering your home and life with these 5-minute decluttering tasks.
Now is a great time to start thinking about decluttering. Although let's be honest, I would say anytime is a good time to be making progress with decluttering.
This isn't just about your home, this is also about decluttering your life as well. People often don't realize much they're impacted by excess stuff.
Clutter in the home can make that environment feel chaotic and clutter in our lives can cause us to feel overwhelmed. So what can we do about it?
There are things that you can do to start decluttering even if you don't have a lot of time. Spend just five minutes at a time you can start to make a big impact in your life.
Here are fourteen 5-minute decluttering tasks you can start today to start making massive progress!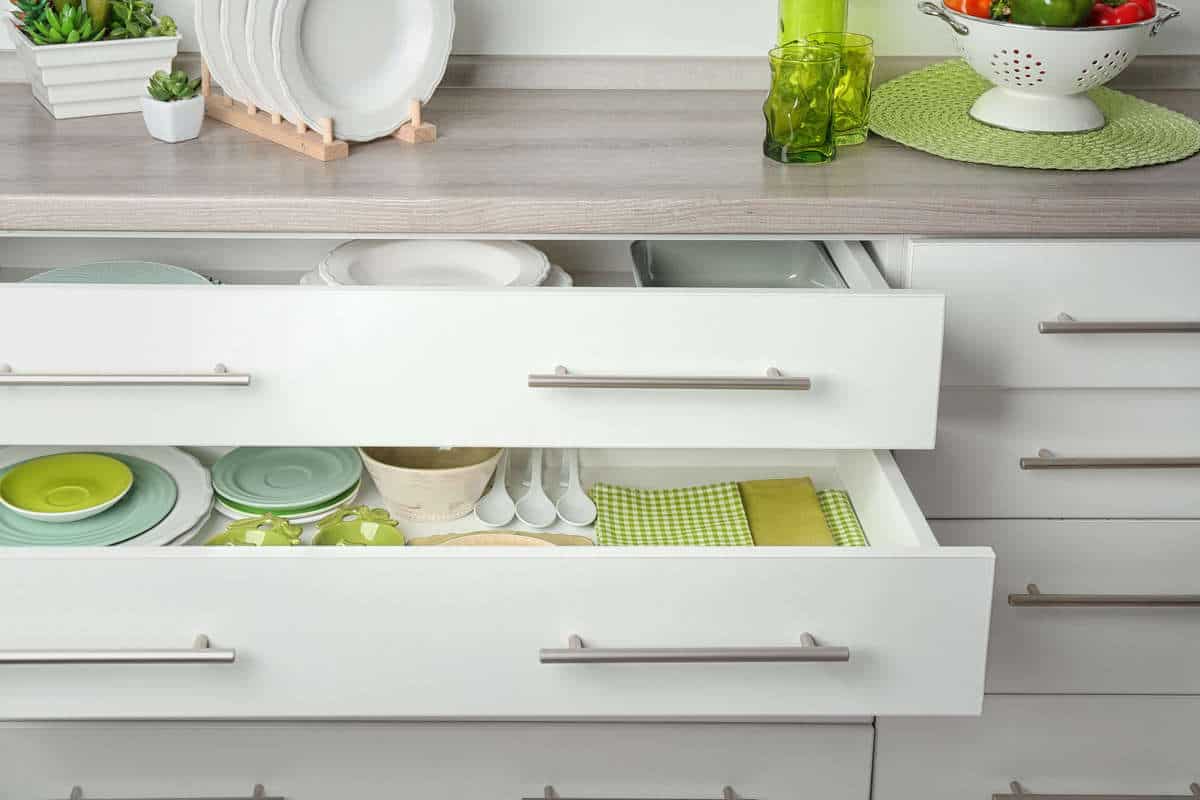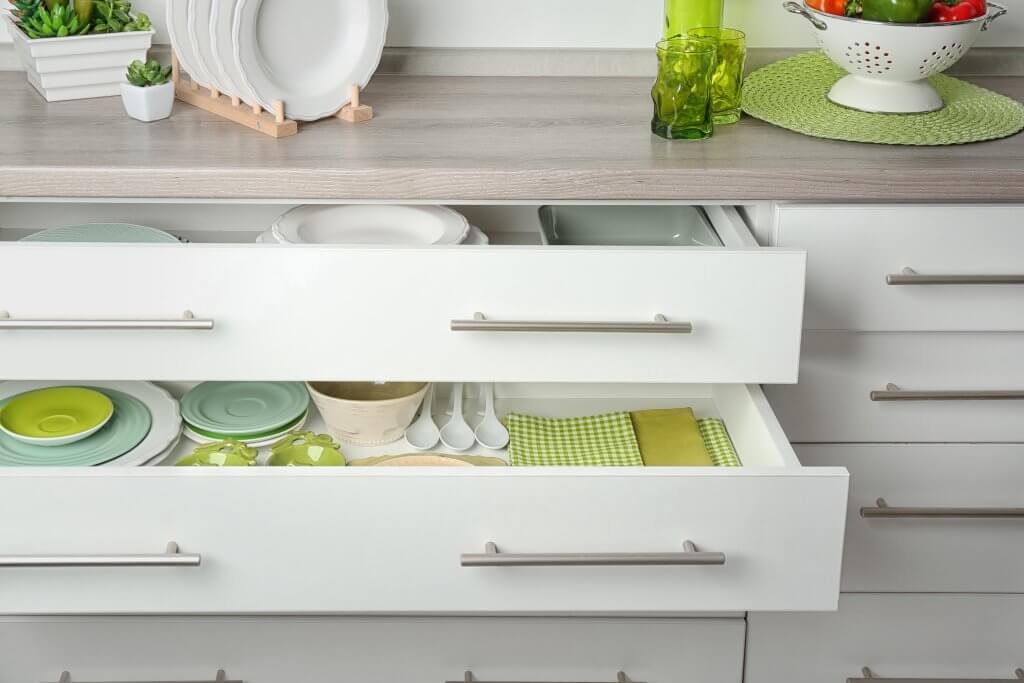 5-Minute Decluttering Tasks for Your Home
People are impacted by the environment they live in. If your space has been feeling cluttered, start with a couple of these 5-minute decluttering tasks to start making your house a more enjoyable place to be!
1. Start with a drawer
In just five minutes, you could declutter and organize a whole drawer. Yes, that's right! If you dedicated the whole five minutes to clearing out and then organizing a drawer, you can start to make a difference in your home.
If you think about how many drawers you have in your home, in a few weeks, you could have them all decluttered and organized.
2. Your refrigerator
Your refrigerator can get cluttered with old sauces, condiments, or forgotten food that's been shoved to the back. Spending five minutes each week decluttering the refrigerator before you add new food can make such a difference.
Organize your fridge using acrylic bins and glass food storage so that you can easily see what you have.
3. Your freezer
When was the last time your decluttered your freezer? The freezer doesn't let you know when an item has gone bad as quickly as a fridge does so it takes intentionality to declutter your past date and freezer-burned foods.
Take five minutes to declutter your freezer and organize it. You will be able to see what needs to be used soon and make space for additional items.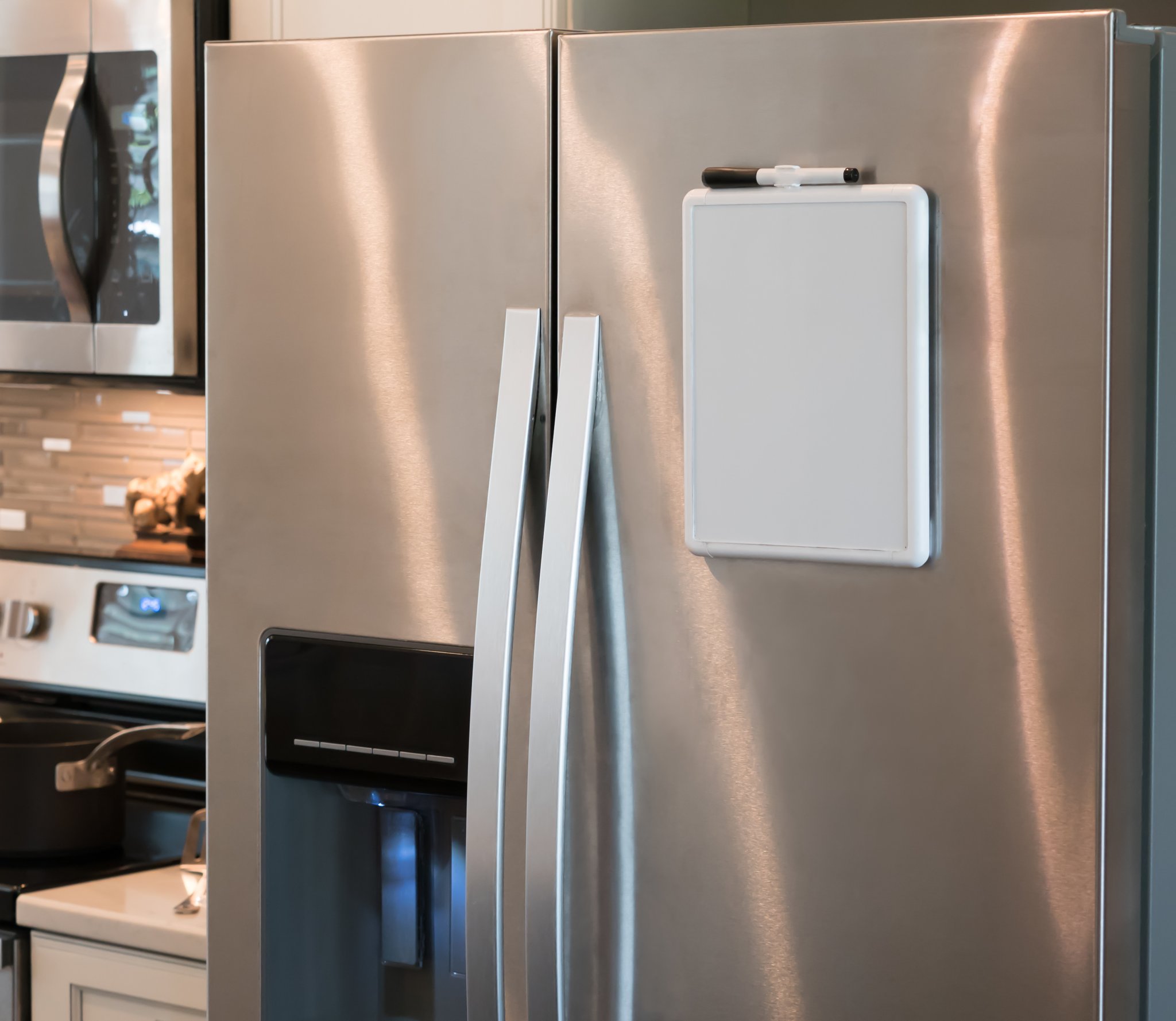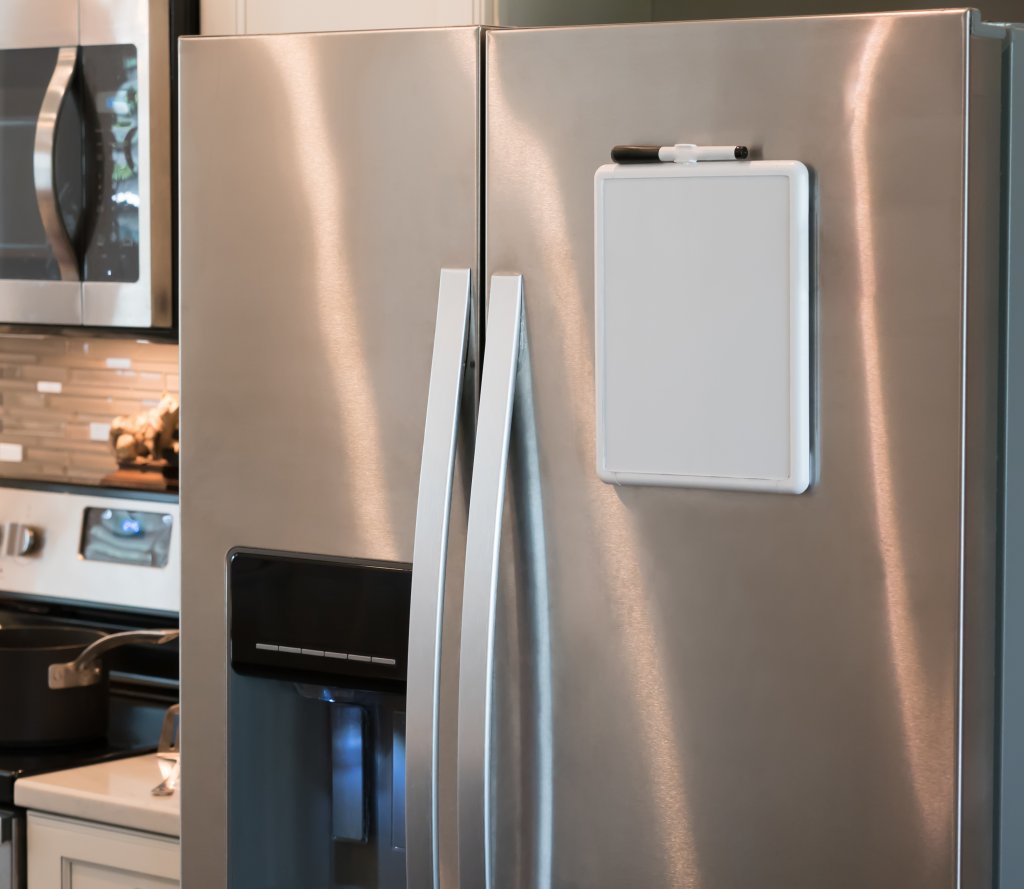 4. Five minutes in your wardrobe
It may take longer to completely declutter your wardrobe. However, since it takes a while, it can become an overwhelming task that we try and avoid.
However, five minutes at a time could start to make a big difference. Use your five minutes to find items to be ruthless in decluttering clothes that need to be repaired or donated.
If trying to do a quick purge through your closet in 5 minutes feels like too much, just pick one drawer or one type of clothing at a time. Breaking down decluttering your clothes into smaller projects will make it feel a lot more doable!
5. A kitchen cupboard
A great 5-minute decluttering task is working on a kitchen cupboard. Just like a drawer, five minutes on one cupboard could give you the chance to get rid of items that are out of date such as spices and dry mixes.
You could also use five minutes to organize and reposition things. It could make such a big difference to how you operate in your kitchen. Especially if you spend a lot of time there.
6. The garden shed or storage
Use five minutes to declutter the garden shed or your outside storage. Start with just the boxes and obvious trash. Simply clearing out these items will give you more space to work to help motivate you to do more garage decluttering.
Once a space feels less overwhelming, it is much more likely you will want to continue working on it until it's completely decluttered.
7. Your car
While your car is not technically in your home, it can become an extension of your home. With commuting and driving kids to and from various places, people spend a lot of time in the car.
This is why you'll want to spend some time cleaning and organizing your car. No one wants to feel embarrassed about their car or uncomfortable in it due to the amount of stuff that's collecting in it.
5 minutes spent decluttering your car can make a big difference. Simply taking out the trash and taking out the left behind items will go a long way to making your car a cleaner space.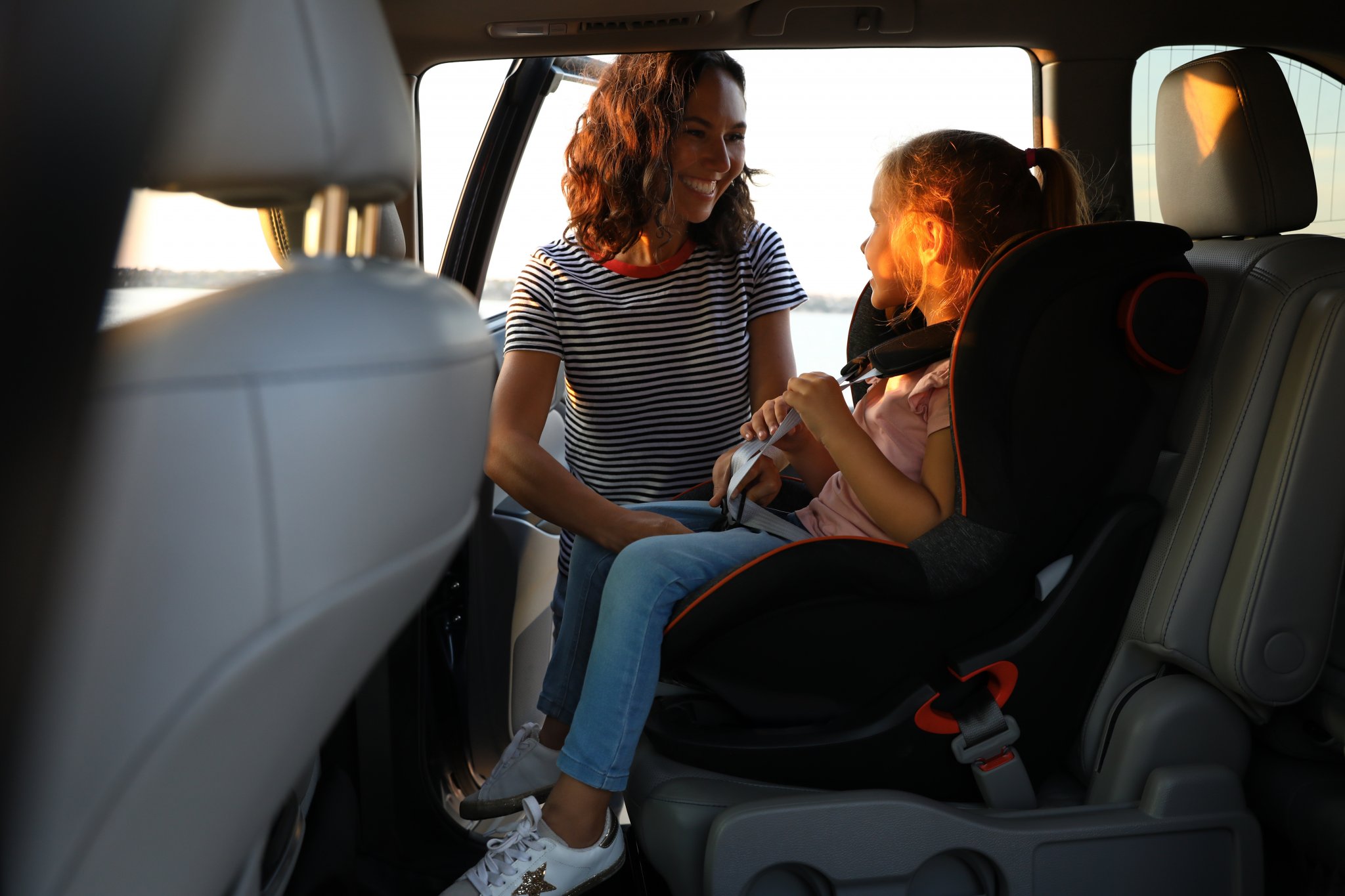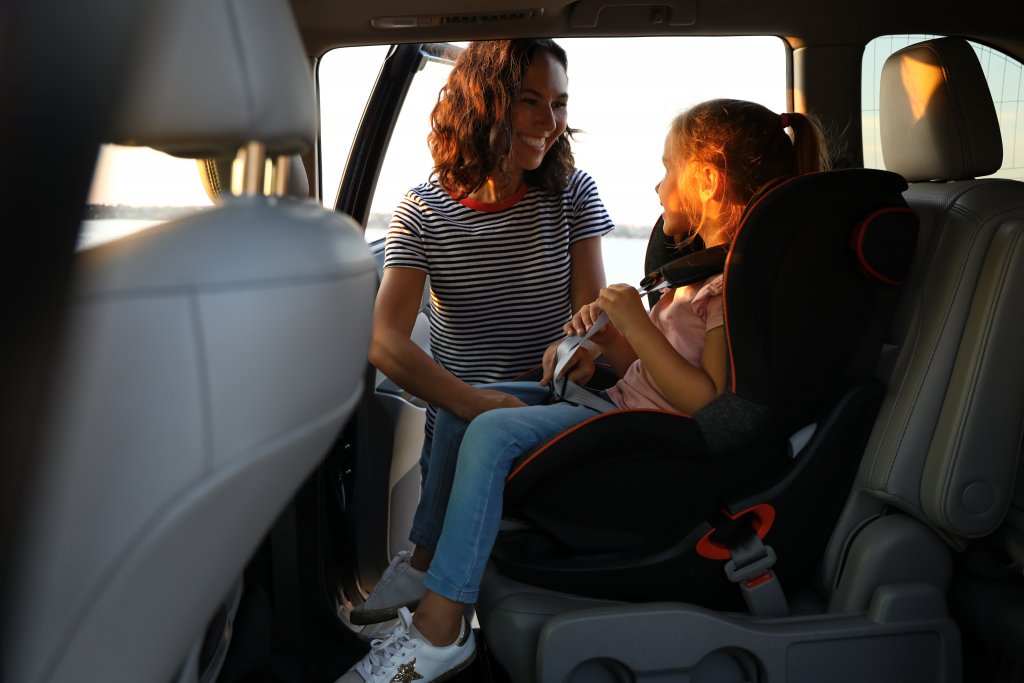 5-Minute Decluttering Tasks for Your Life
We often don't think to declutter our lives as we associate the decluttering process with physical things. But there is a lot of benefit to getting rid of things that can take up too much headspace and time. So here are some of the things that you can declutter in your life.
8. Check your phone contacts
Our phones are full of clutter. It's time to start looking at ways you can declutter it. You only need the information that is important to you, and one area we don't check is our phone contacts.
So use your five minutes to go through it. You can re-name contacts to more appropriate names or delete contacts that you no longer need.
Depending on the length of your contact list, you may need multiple 5-minute decluttering sessions, but while you have a few free minutes it is worth doing.
9. Delete text messages
Another way you can declutter your phone is to get rid of text messages. Use the five minutes to delete any messages that are old and you don't need.
You could also use the time to double-check if there are messages you need to respond to that you'd forgotten about. Life happens but taking a few minutes to check texts can help relieve some mental clutter.
10. Your emails
We can all be guilty of letting our email inbox pile up. Many of us forget to delete emails or organize them so we can find the important ones easily.
So take five minutes to make a start. You will start to notice the changes. Once you have deleted everything you don't need, you can use the time to organize the emails into files. It will save you so much time and headaches in the long run.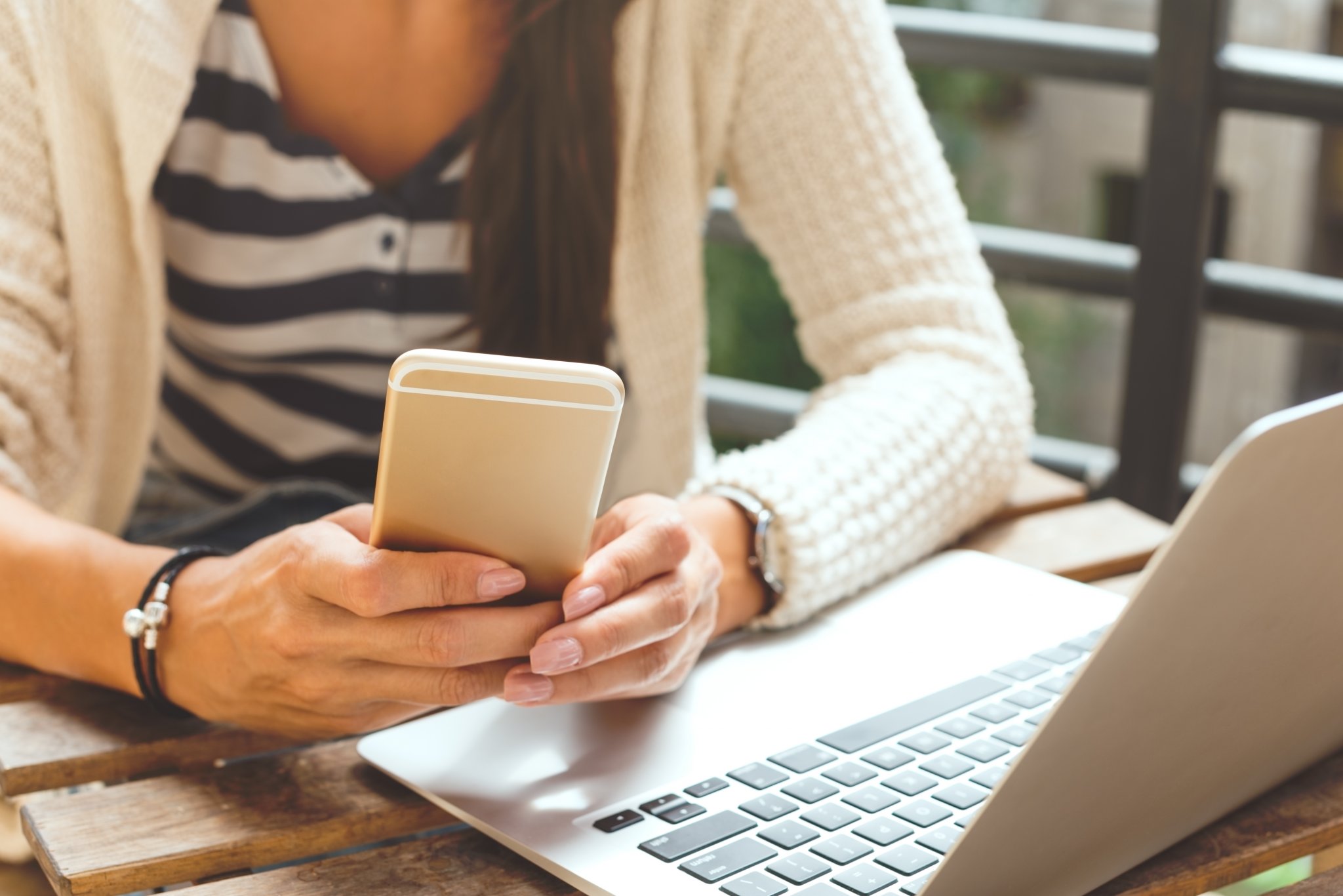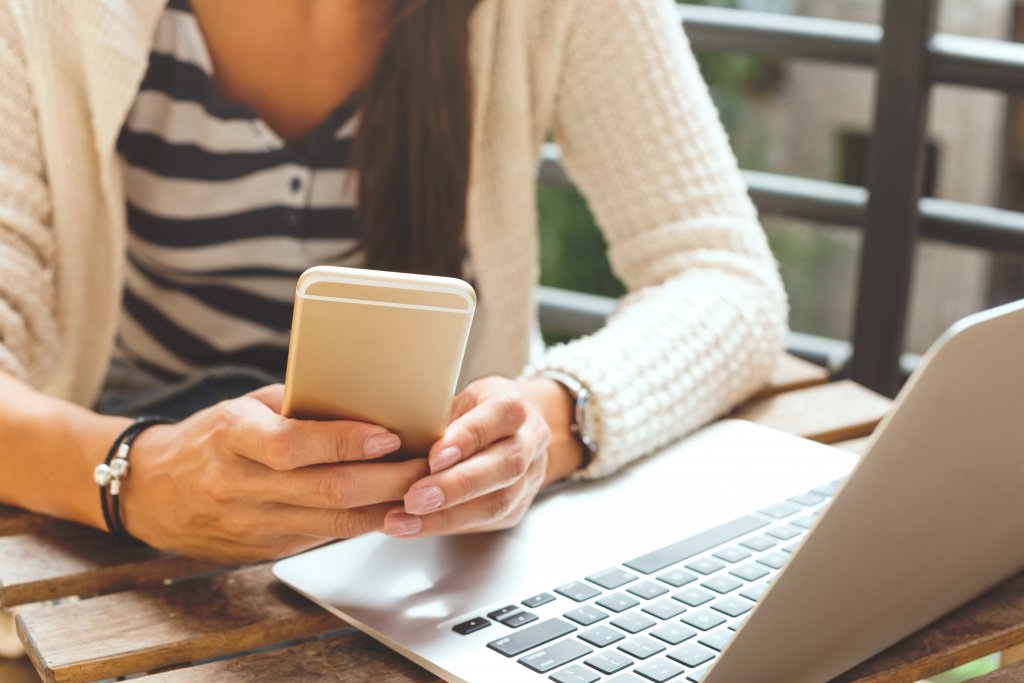 11. Documents
Similar to emails, documents can clutter up your computer. A recent study found that the time spent trying to find documents can significantly decrease your productivity.
People likely experience something similar on their home computers. Excess files and programs end up wasting a lot of time and create more challenges when you can't find what you truly need.
12. Delete pictures you don't need
Has your phone got too many duplicate pictures? Or screenshots of things you don't need anymore? Now is the time to declutter them.
These pictures and images take up valuable storage on your phone. Deleting the pictures will free this up. Spending five minutes when you can spare it will make a difference. Just make it a regular habit to keep your phone clutter-free.
13. Your bills
Tired of all of the paper statements and bills you're getting in the mail? It's easy to misplace important papers and miss payment deadlines when you're using a paper system.
Consider spending five minutes and set up auto-pay for some of your regular bills. Utility and credit card companies are a good place to start. You'll have peace of mind knowing your bills will be paid on time and it will also decrease your paper clutter.
14. Your commitments
Another area to consider is your commitments. Take five minutes to review and reassess your schedule and priorities.
Look at what you can commit to, what you can't, and get rid of the things you don't want to do. It may sound crazy, but often we spend too much time rushing around when we don't need to.
Doing this could help you to plan your days and weeks more successfully.


What 5-minute decluttering tasks will you start with?
Hopefully, these 5-minute decluttering tasks will help you start to see massive progress in your home and life.
Decluttering doesn't have to feel overwhelming and you don't need to spend huge amounts of time on it every day to see results. Make decluttering a habit and see how big of a difference it makes!
Sign up on the form below to get weekly decluttering tips sent straight to your inbox! You'll also get the free 5 Areas to Declutter in 10-Minutes for more tasks you can get done in a short period of time.