Inside: Let's face it. Not everyone is excited or motivated to declutter their stuff. Read on to learn how to declutter when you don't want to, but know that you need to.
Are you totally overwhelmed by the amount of clutter in your home – but can't find the motivation to actually get rid of it?
Or maybe you've managed to muster up the energy to get started – only to find your motivation disappears before you've made much progress.
Either way, you know you need to deal with the problem. But decluttering when you don't feel like it can feel like an impossible challenge.
Fortunately, this challenge is one that you can overcome. With a little mindset shift and the right strategy – and some solid background music – you can find the motivation to declutter, even when you don't want to, and get the job done.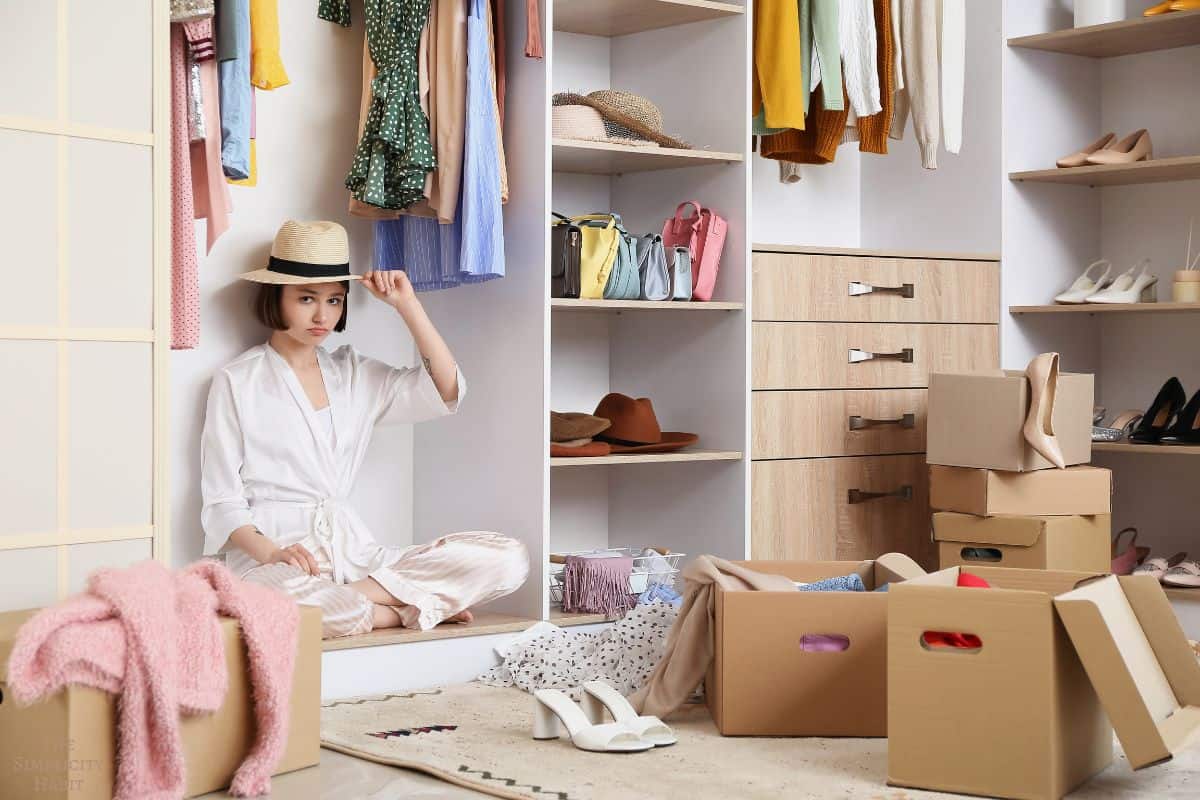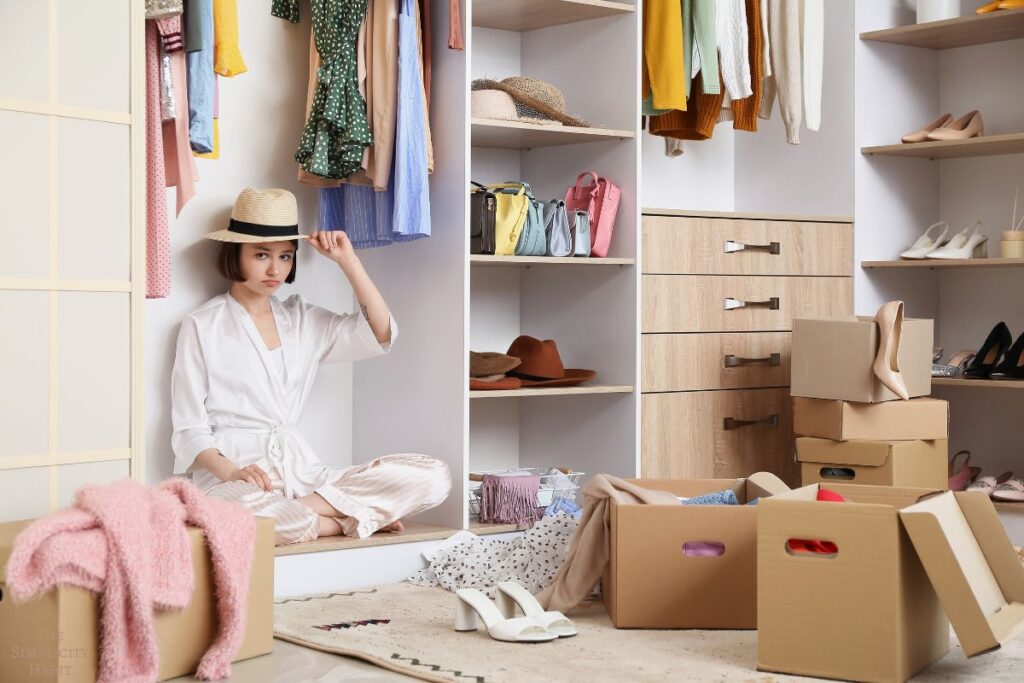 Why do we lose the motivation to declutter?
It's easy to think that you'd have no problem finding the motivation to declutter… but it's easier said than done.
Even if you actively dislike the amount of clutter in your home and really want it all to disappear, actually doing the work isn't something many people look forward to.
Decluttering can consume a ton of time and energy – two resources that many of us are already running low on.
It requires a surprising amount of mental capacity and strength to determine what stays and goes, and to force yourself to part ways with stuff you don't really want but still have a hard time letting go of.
And it can be such a massive task that it's easy to feel like you've made no progress at all, even after spending hours decluttering your stuff (this is especially true if you're trying to attack a large space all at once!).
With that in mind, it's easy to understand how your clutter became such a problem in the first place – and how finding the motivation to actually make a change is such a challenge.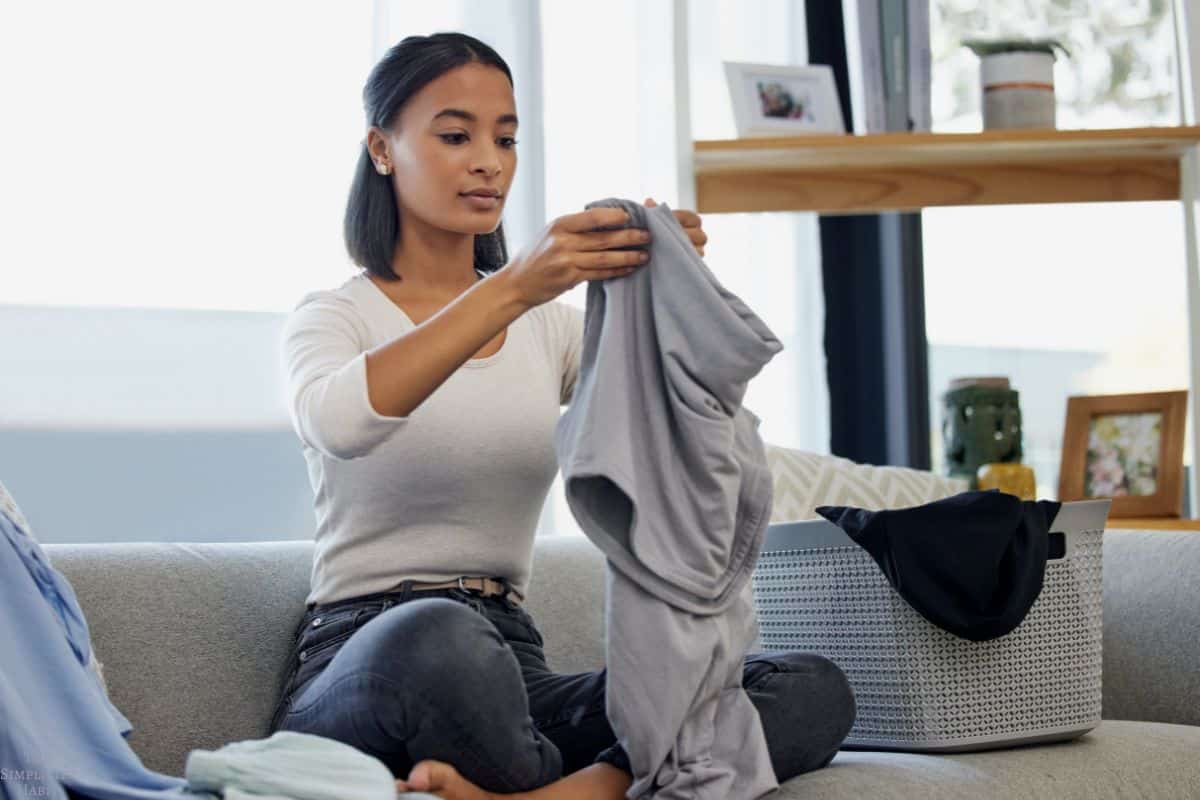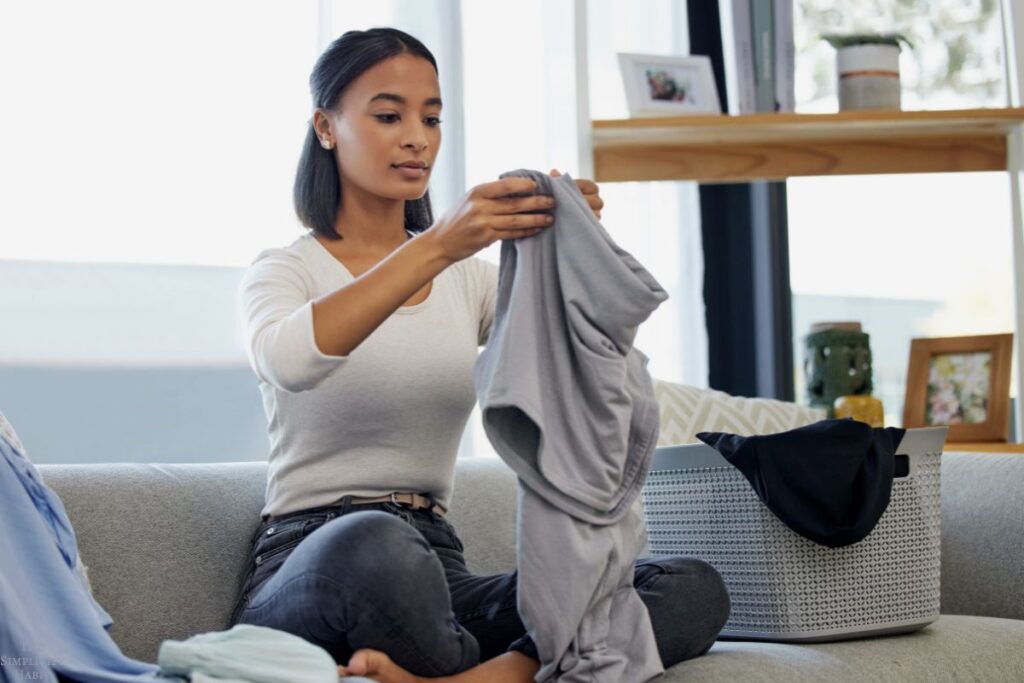 How to Declutter When You Don't Want to: Ways to Regain Your Motivation
While finding that motivation to declutter when you really don't want to can be a challenge, it's one you can overcome. And once you've built a little momentum, you'll be surprised to see how much progress you can make when it comes to decluttering your space.
If you're struggling to find the decluttering motivation you need, here are some tips and tricks you can try to change your mind and make it happen. 
1. Visualize the end result.
For many of us, decluttering is a marathon, not a sprint. One of the biggest reasons we lose our motivation is the fact that we can spend hours decluttering our space – and feel like we barely made a dent.
But think about it. Chances are it took YEARS to accumulate all of the clutter in your home. Do you really think you'll be able to clear it all away in an hour or two?
For many of us, it's going to take a lot longer than that to complete the job – or to even begin to notice a meaningful difference throughout our homes.
That's why it's so important to visualize the end result. Close your eyes and picture your home free of all that clutter and junk.
What will it look like? How will it feel to relax in a space that's clean and clutter-free? How nice will it be to quickly and easily find the things you're looking for, without digging through unnecessary stuff?
By visualizing the product of your hard work and letting yourself get a little taste of how great it will be to accomplish the task at hand, you can tap into those feelings when you hit a wall and find the motivation to continue.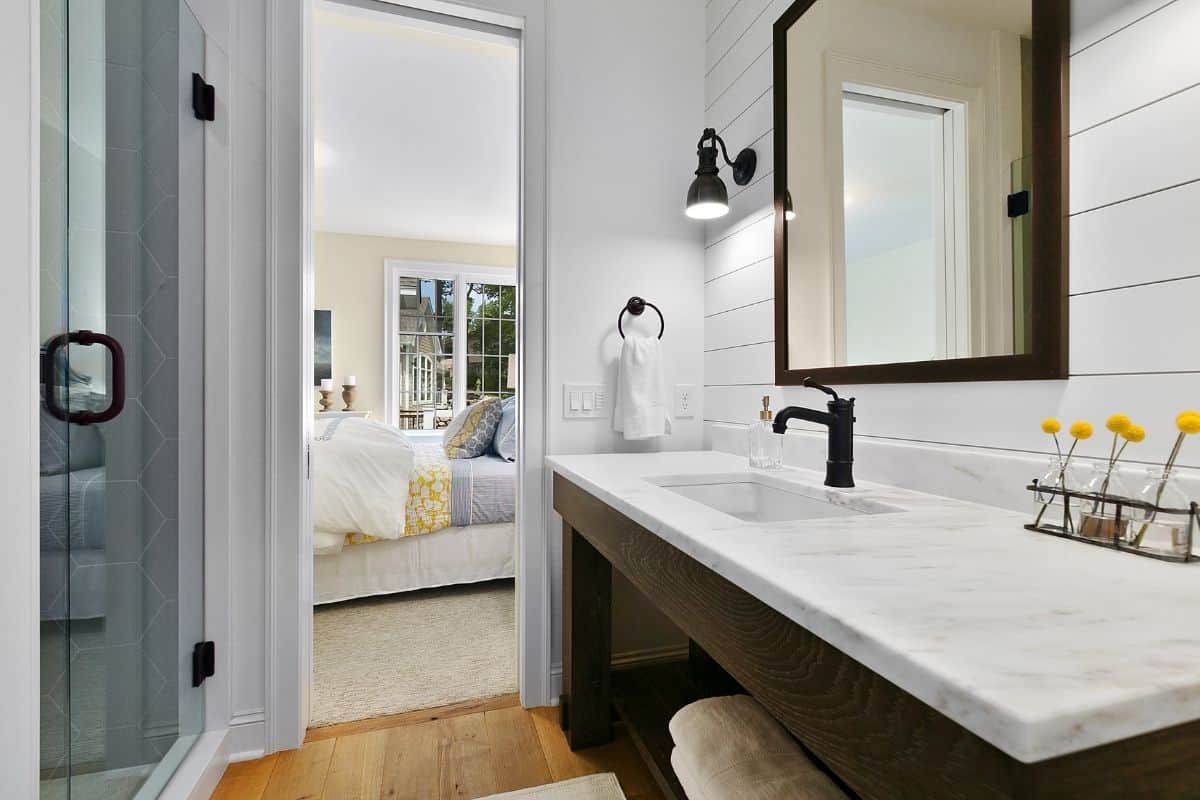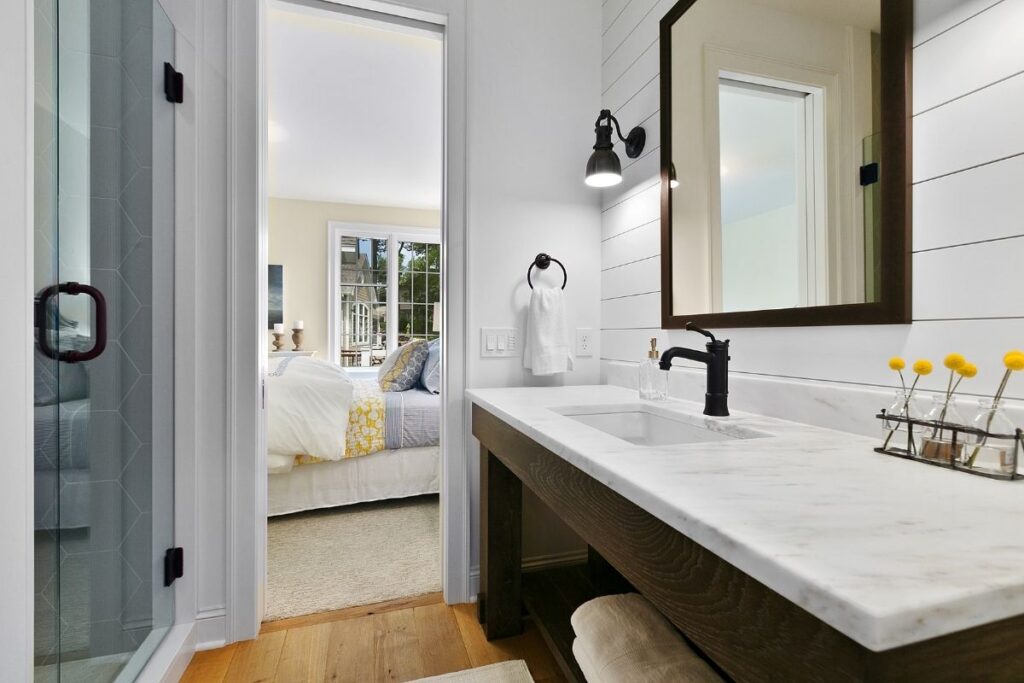 2. Set small goals.
Don't wait to celebrate until you've decluttered your entire home. Instead, break the task up into smaller, more manageable goals.
Not only will this make the thought of decluttering way less overwhelming, but it'll also give you some reasons to celebrate your progress along the way. These goals can be as big as tidying up a single room and as small as tackling a corner, closet, or drawer – whatever you think makes the most sense for you.
The key? When you achieve your goal and reach your milestone, celebrate it! Treat yourself to a quick break.
Take a before and after picture and admire your progress. You can find ways to treat yourself while still living minimally.
Some ideas are to get coffee with a friend, take a walk in an area you love, or take the time to read that book you've been wanting to. Choose something that feels rewarding to you while still aligning with your goals.
By celebrating your success and tying your progress to positive things, it'll be easier than ever to find the motivation to make even more progress.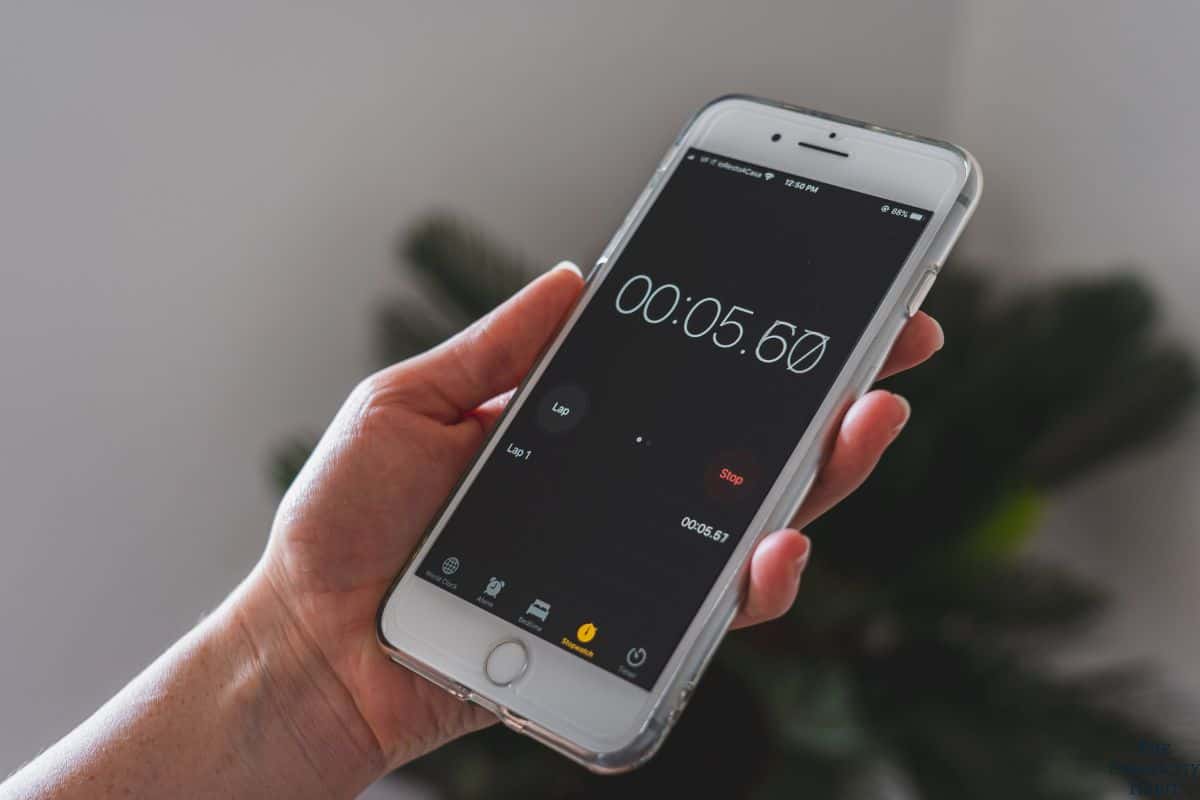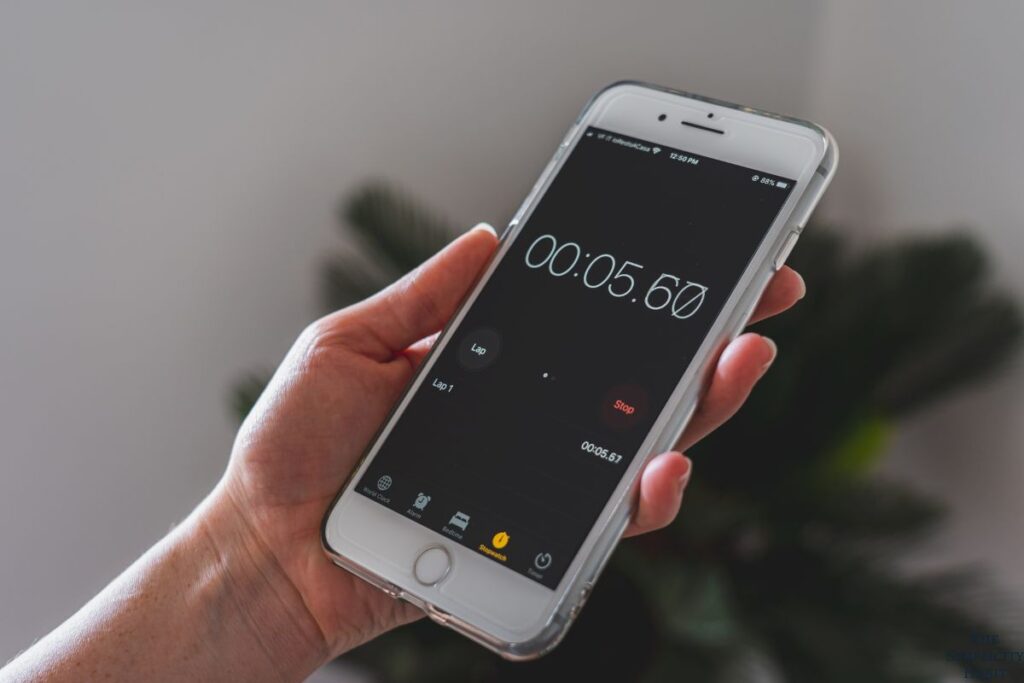 3. Set a timer.
Another great strategy to help you find your motivation to declutter involves setting a timer. If the thought of decluttering all day is absolutely draining, how about one hour? 30 minutes?
If you're pressed for time or really struggling to find your motivation, even 5 or 10 minutes can make a big difference.
Grab your phone and set a timer for however long you decide – and commit to being focused on decluttering until that timer goes off. Put away all distractions, roll up your sleeves, and get to work.
When you're focused, you might be surprised to see how much progress you can make. And when your timer goes off, step back and admire the progress you've made.
At this point, you can either step away and take a break or use your newfound motivation to keep going. 
Not sure what areas to start with? Check out these easy areas to declutter in 10 minutes. You'll want to pick small doable spaces so that you can get them completed in the time alloted.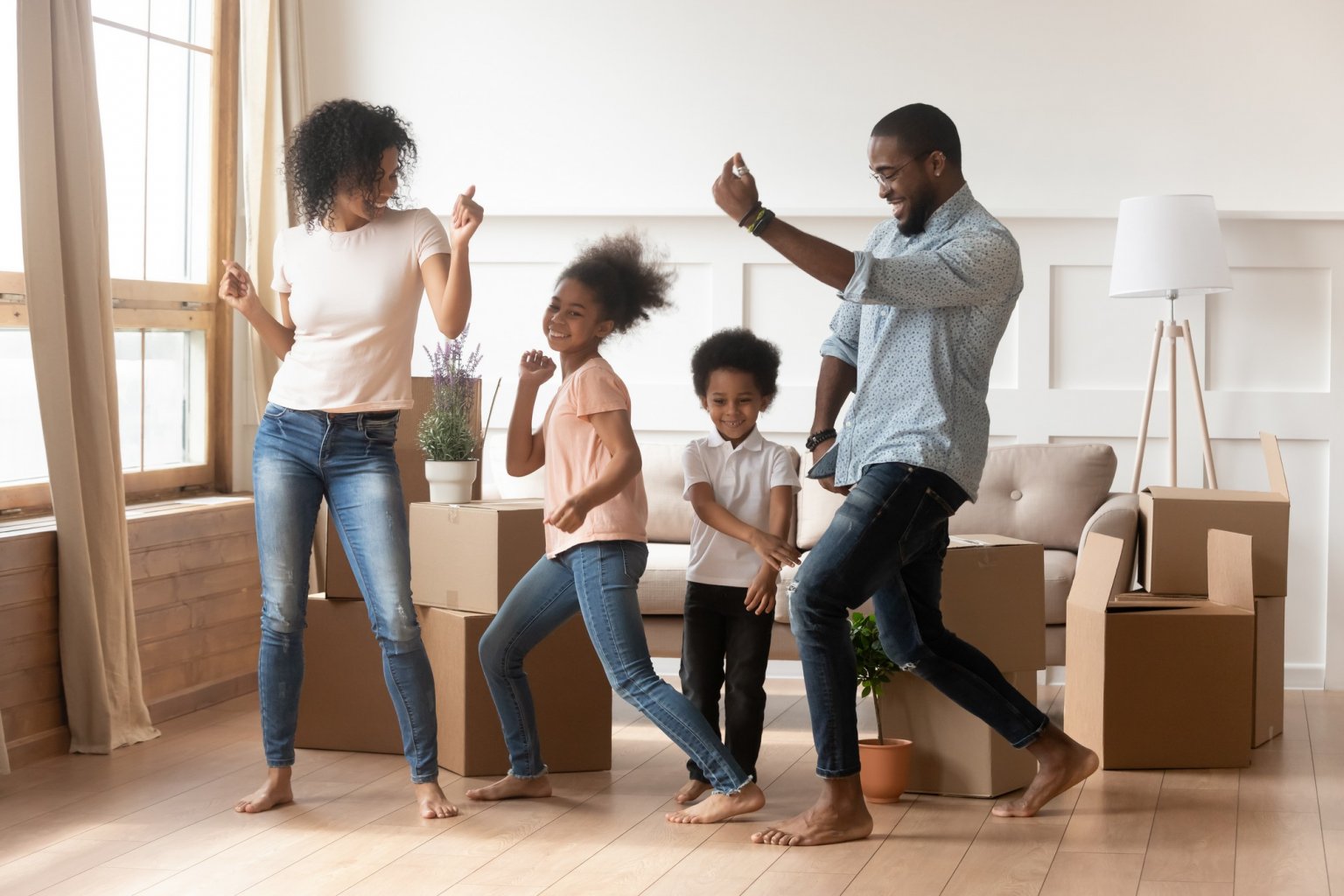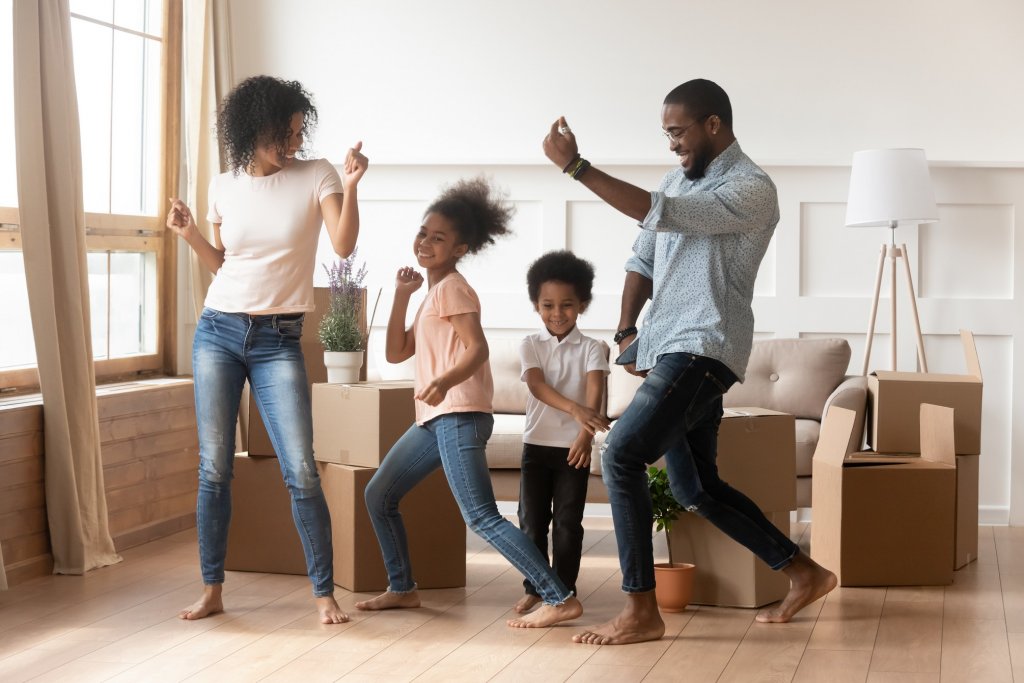 4. Make it fun!
Let's be honest – decluttering isn't always the most enjoyable task in the world. Going through old stuff, cleaning and sorting and throwing things away, isn't exactly most people's idea of a good time. 
But that doesn't mean it has to be a miserable experience. Instead, find ways to make decluttering enjoyable!
For some people, decluttering is way more fun with company. Call a friend or family member and see if you can recruit them to help. Catch up as you sort clothes into 'keep' and 'donate' piles or tackle the mess in the garage.
Prefer to tackle your clutter solo? Put on an upbeat playlist and turn your decluttering session into a dance party – or listen to a well-loved podcast that you can get lost in as you work.
By finding a way to make decluttering an activity that you look forward to by pairing it with something fun, you'll have a much more enjoyable experience – and be more likely to continue the task to completion.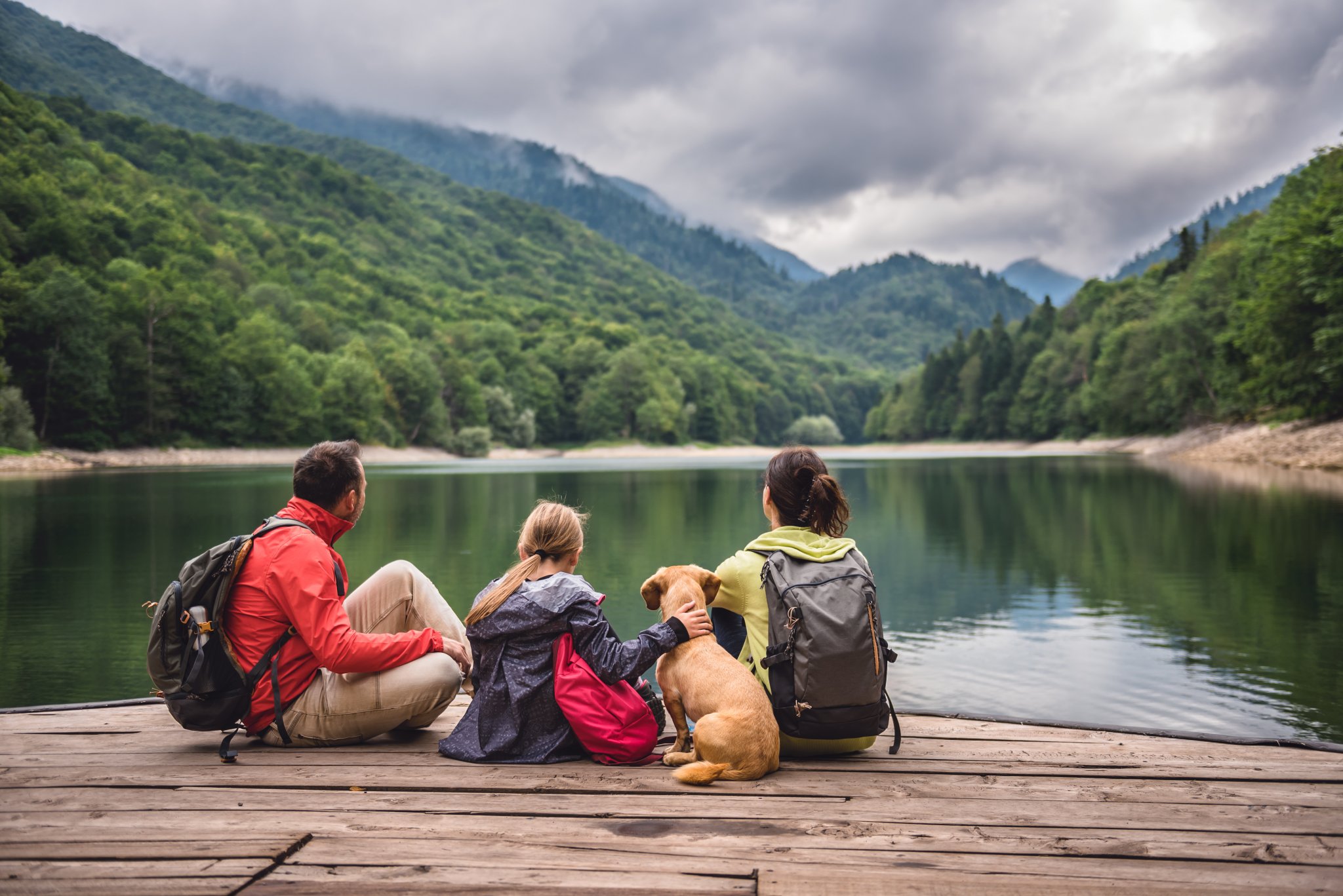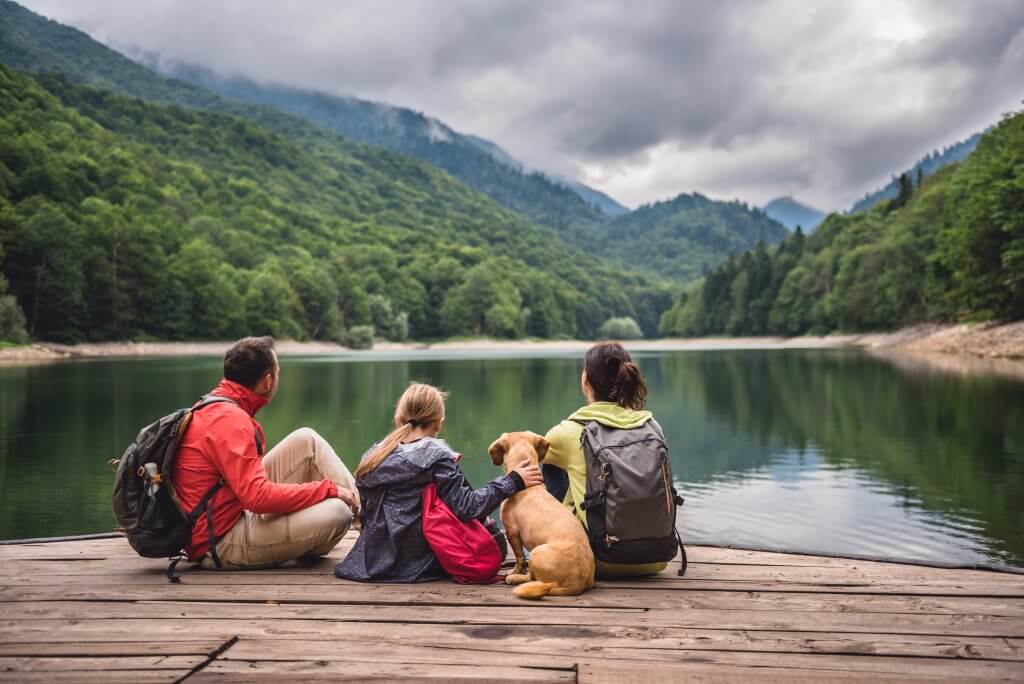 5. Remember your why.
There are a number of reasons why you may want to declutter your space and simplify your stuff. Focusing on the benefits of having a decluttered home, can help you regain your motivation.
Maybe you want to create a more calm space where you can truly relax. Or perhaps you're tired of wasting time looking for misplaced items.
Or it could be that you want to save more money and hope to get some money back by selling your unwanted items.
Another motivator could be wanting fewer distractions at home so that you have more time and attention to focus on the things and people that are most important to you.
Or you might be thinking about not wanting to leave a lifetime's worth of stuff behind for loved ones to sort through after you're gone. If you went through that after family members passed, it becomes a bigger motivator to not do that to family members.
Whatever your reasons are, keep them front of mind. These important decluttering reminders can help you regain your motivation even if you don't really feel like decluttering.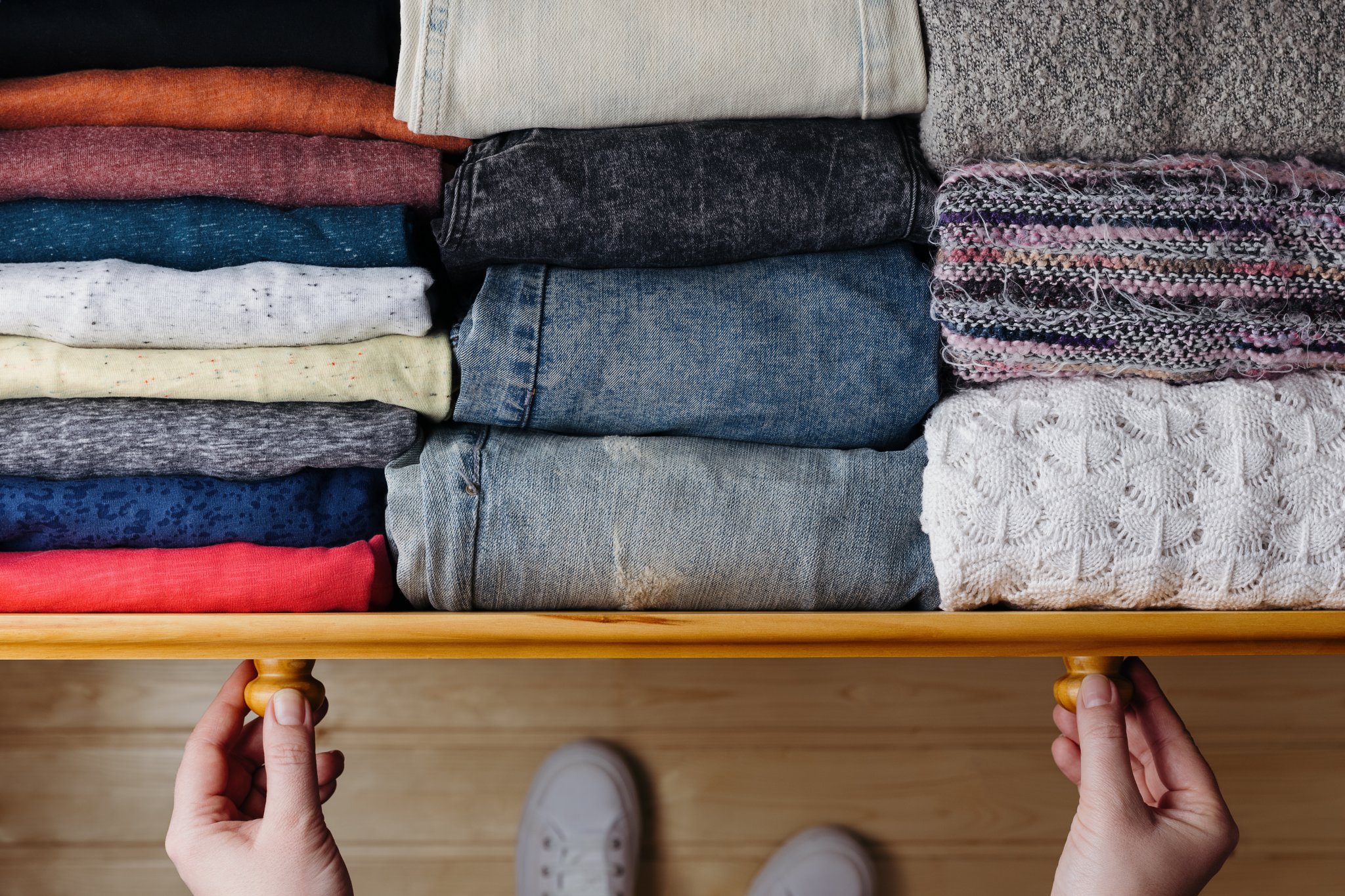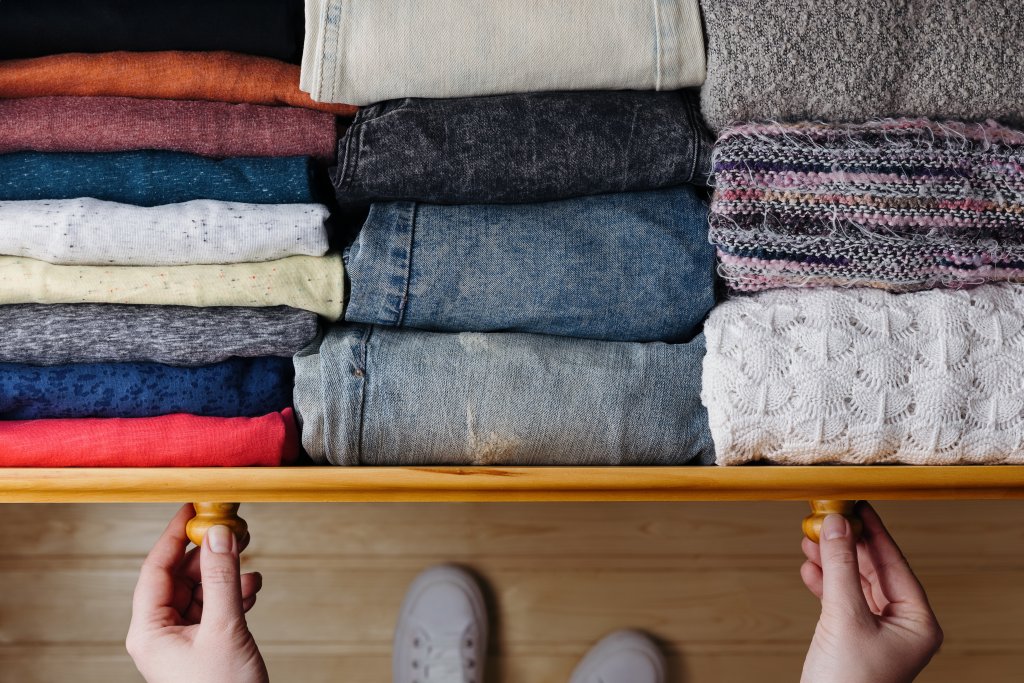 6. Notice the results.
Have you ever felt like you needed to do something but had no motivation to begin? That's a common experience.
Sometimes we wait for some magic feeling to come over us that will cause us to finally take the first step when what we really need to do is just take the step (even when we don't feel like it).
For many people, this is how exercising is. It may not be something you look forward to doing but you know you should and that the results are worth the effort.
In many cases, starting creates motivation to continue as you see and appreciate the outcome of your work.
"Progress compounds. It builds on itself. Progress begets progress…The form this takes is a number of feedback loops, or self-reinforcing cycles." –Jason Crawford
Determine to begin even if you don't want to and often that is all that is needed to get yourself motivated to continue.
It's also helpful to consider that you can declutter and bring joy to others in the process. By donating items you don't want or need anymore, you can see how your items can benefit others.
How do you find the motivation to declutter when you don't want to? Leave a comment and share what works for you!
Sign up on the form below to get weekly decluttering tips and inspiration sent straight to your inbox. You'll also get the free 5 Areas to Declutter in 10 Minutes Checklist to help you get started decluttering today.