Inside: Cluttercore is a recent home decor trend. Learn what it is and why it's not ideal for most people.
Cluttercore. When I first heard this word and how the trend was catching on, I'll admit I was horrified. But it was important for me to understand what it was and why people were feeling drawn to it.
Cluttercore is a new aesthetic craze that has Gen Z captivated. And if you've spent any time on TikTok lately (or in my case, reading headlines on Google Discover), chances are that you've stumbled upon the very trendy concept in action.
Virtual tours of different rooms overflowing with stuff.
Somehow, in some cases, it kind of works together in a very eclectic way. But at the end of the day, it's the opposite of what I try to help people do in their homes.
Filtered images that show tables, countertops, and surfaces stacked high with things.
Shelves covered in various knick-knacks. Spaces filled with so much stuff, you can hardly find a spot that's gone untouched. Couches piled high with seemingly random throw pillows, each with a different pattern and color scheme than the next.
For those who embrace the trend, it's time to forget "less is more." Instead, cluttercore is a maximalist approach that believes more is better.
It's about shunning the clean lines and light color palettes we commonly associate with the minimalist aesthetic that has captivated Millennials. Instead, they moved toward something that more resembles organized chaos – a clash of colors, textures, and just about everything else you can imagine. 
If you've been wondering what the cluttercore craze is all about, I've got you covered. Keep reading to understand what cluttercore is, why it's become such a popular trend, and why simplifying is a better way to go.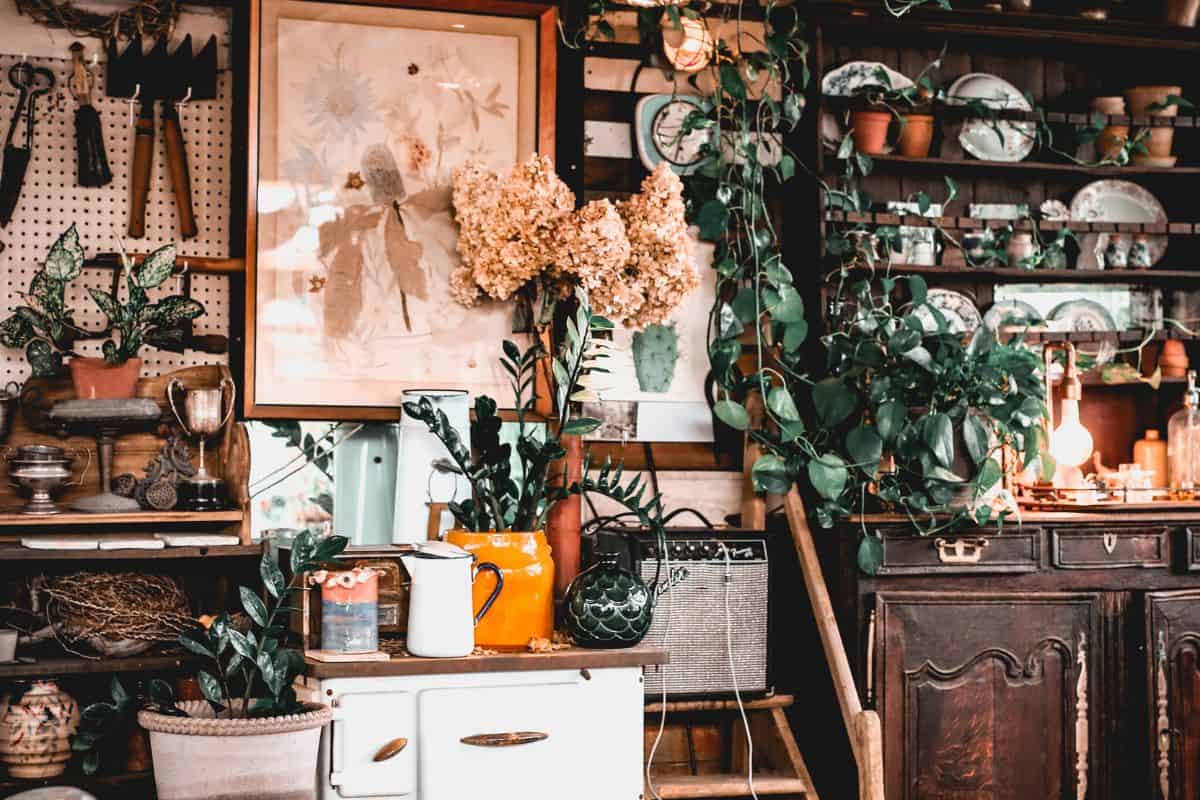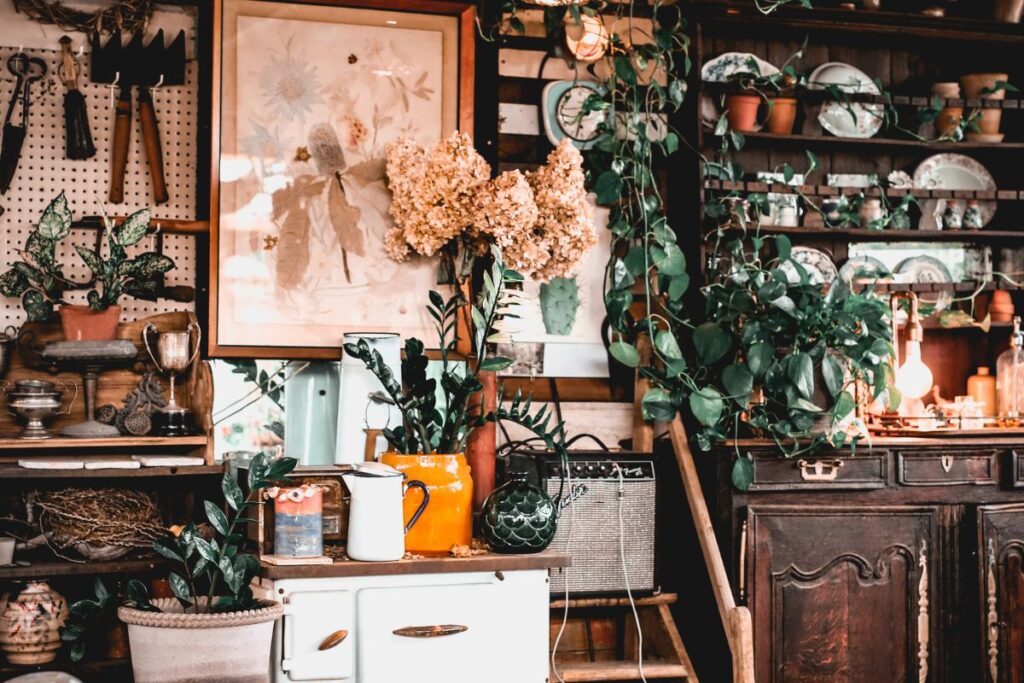 What is cluttercore?
At its core, cluttercore is all about surrounding yourself with things that bring joy and make you feel at home – to an excessive extent.
Pulling a bit of inspiration from the cottagecore trends that took Pinterest by storm during the pandemic, cluttercore is all about feeling cozy and at home, surrounded by all of your stuff.
And that quite literally means all of your stuff. Books, trinkets, toys, sculptures, paintings, blankets, plants – there's no wrong way to fill your space with clutter.
Well, that's not totally true. A big part of the cluttercore aesthetic is that there is some organization to the madness. It's kind of like turning your space into a crazy, overstuffed, ultra-curated museum.
Cluttercore isn't about mess – piles of dusty magazines on end tables and literal trash are not in line with the aesthetic.
Instead, it's about filling your space in an intentional way. Fun finds from local thrift stores, collectible figurines, quirky art pieces, childhood keepsakes, bold patterns, and clashing colors can all contribute to the cluttercore maximalist aesthetic.
The only requirement? You've got to have a LOT of it.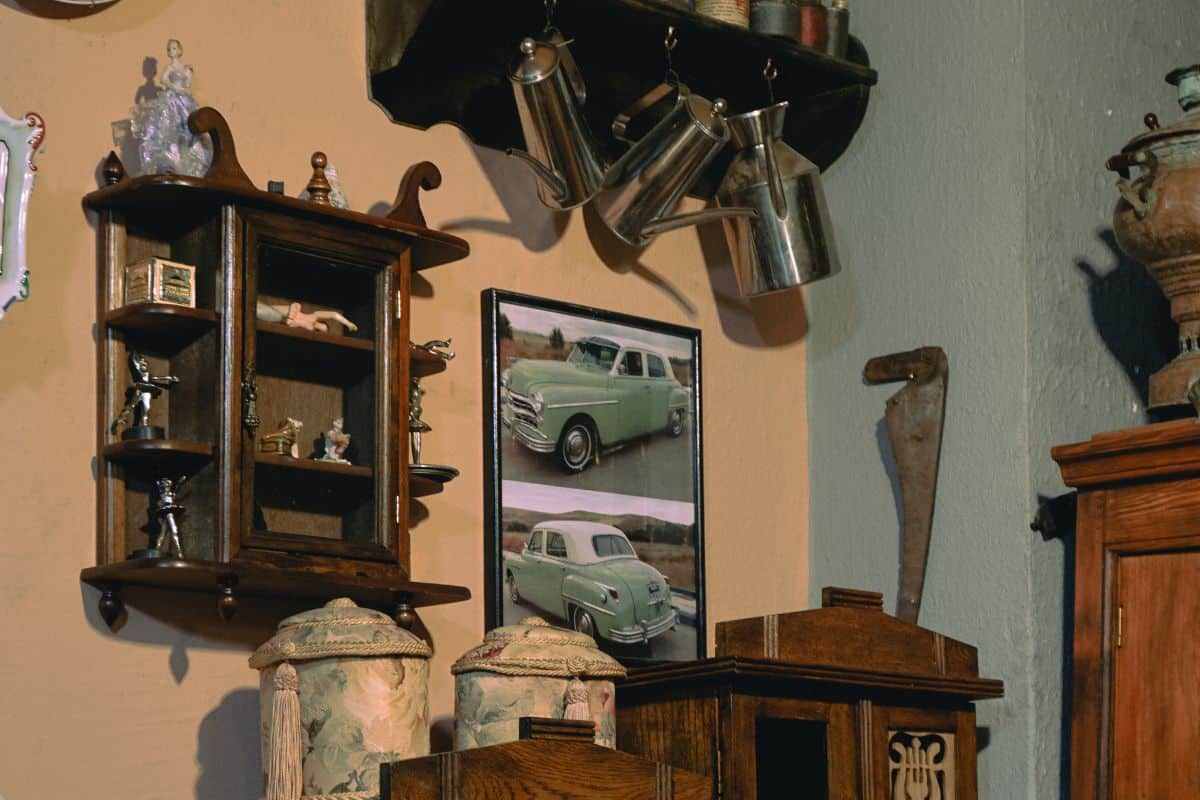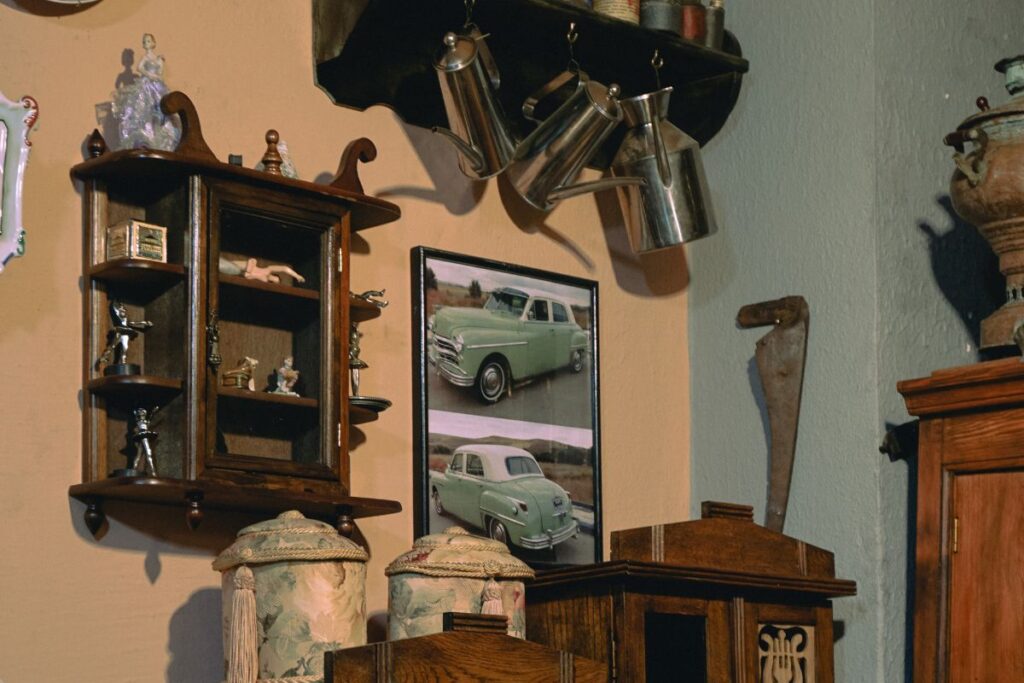 How did cluttercore get so popular?
You can thank the pandemic and social media for cluttercore's rise in popularity.
Spending more time at home than ever before, people were seeking ways to make their spaces cozier and more comforting.
For some, that meant decluttering to create more breathing room. Others went in the opposite direction and began acquiring collections of stuff.
Over time, this cottagecore trend was embraced – and morphed – by Gen Z into the cluttercore style we're seeing today. Piece by piece, people accumulated more and more stuff in their homes – and then they decided to share it on social media.
And thanks to the powers of TikTok, this trend caught on – and spread in a pretty viral way.
As a result, tons of Gen Z'ers are shunning the simple, clean, minimalist aesthetic that Millennials have fallen in love with in favor of the exact opposite – an overly cluttered, highly personalized maximalist home.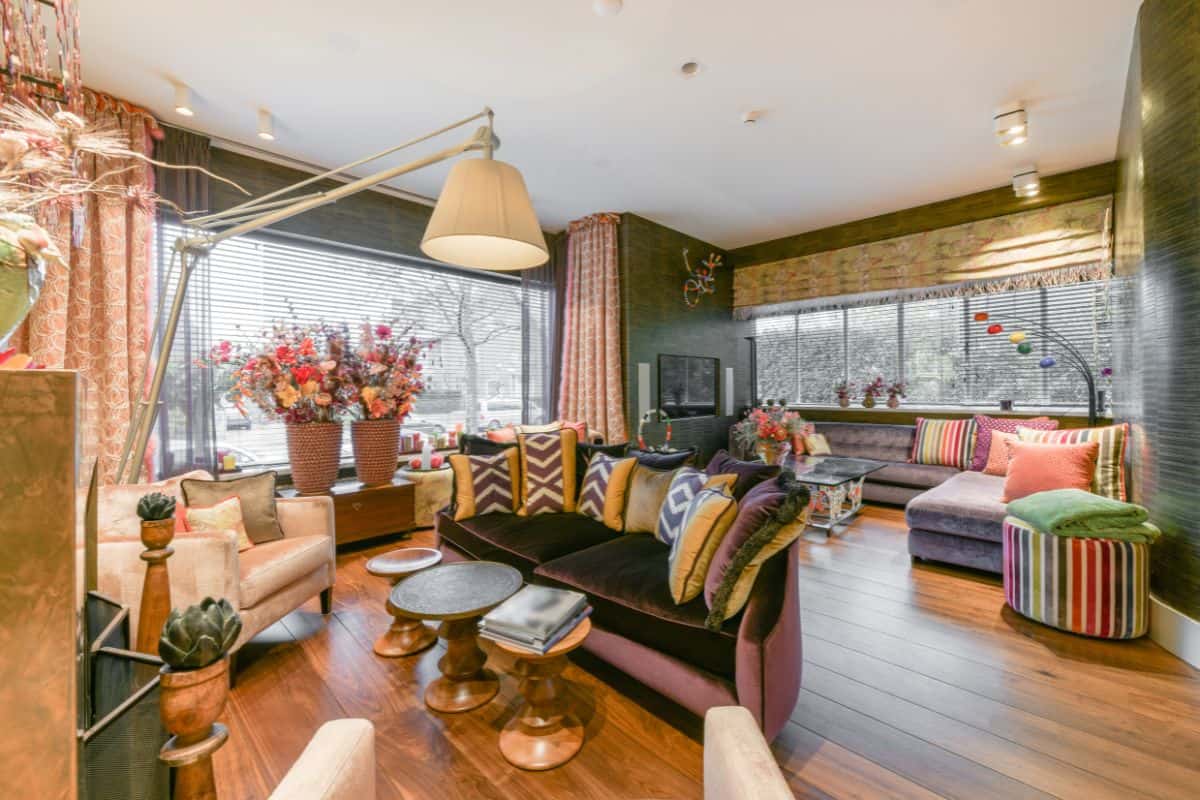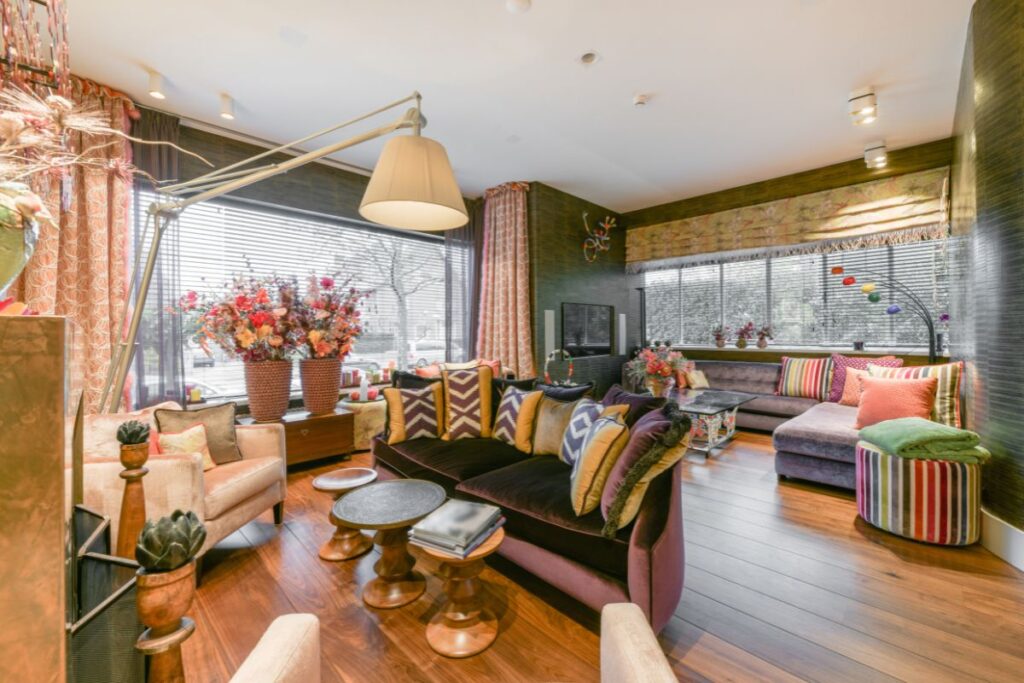 Thinking about embracing the cluttercore aesthetic? Think again: a case for simplifying.
Now, there are some people out there who can thrive in a space that's truly embraced cluttercore. Some people truly feel that their cluttered space feels homey, cozy, and inspiring.
But most of us?
Most of us wouldn't actually benefit from that kind of environment.
Instead, many of us would actually suffer – consciously or subconsciously – if forced to live in an overly cluttered home, however, organized that clutter might be.
Before you abandon your organized ways and embrace the cluttercore aesthetic, here are a few reasons you're better off simplifying and decluttering rather than acquiring more stuff.
Clutter is stressful.
Even if all that stuff brings you joy, it can also cause you stress. Clutter can make it difficult to truly relax, and it can be detrimental to your ability to focus or think clearly; your brain is too busy processing the things that surround you to channel its energy appropriately.
It's more challenging to make your home feel like a relaxing sanctuary when you're surrounded by an excessive amount of stuff.
We can spend our lives chasing stuff looking for it to make us happy, but happiness is never found in things. And in the end, it can create additional stress and burden in your life.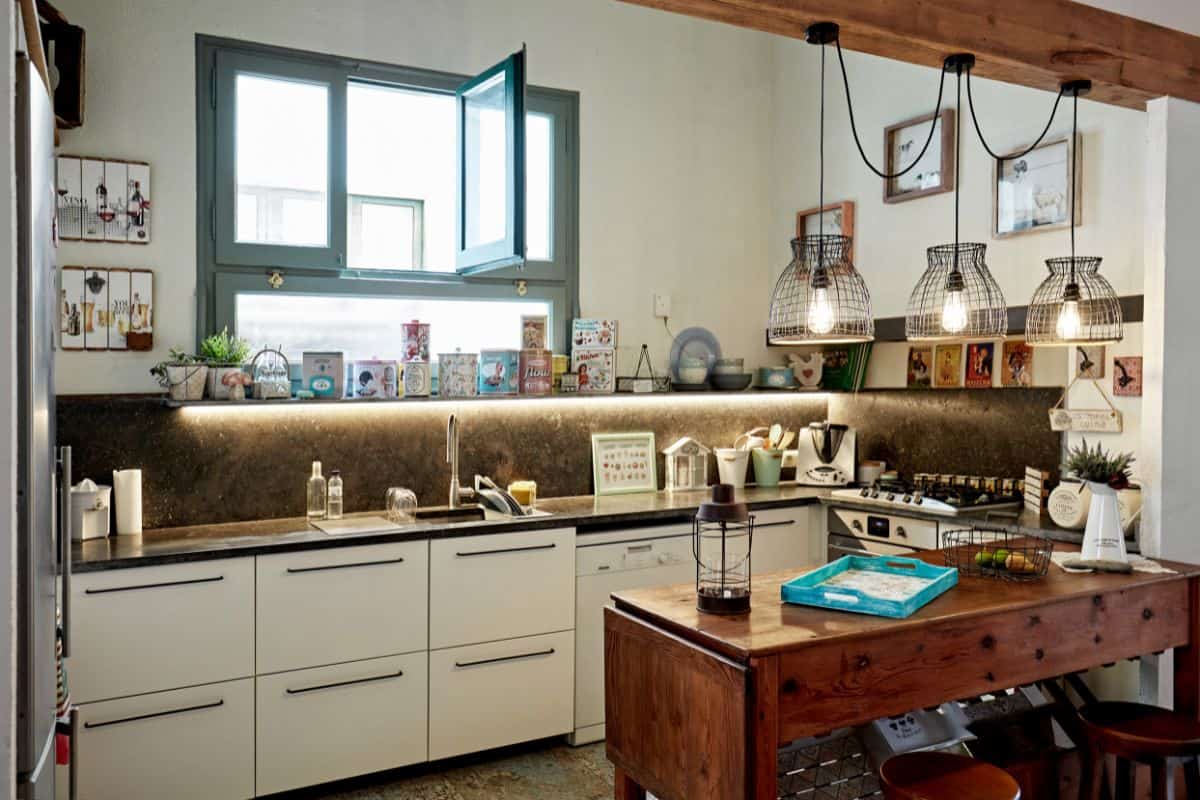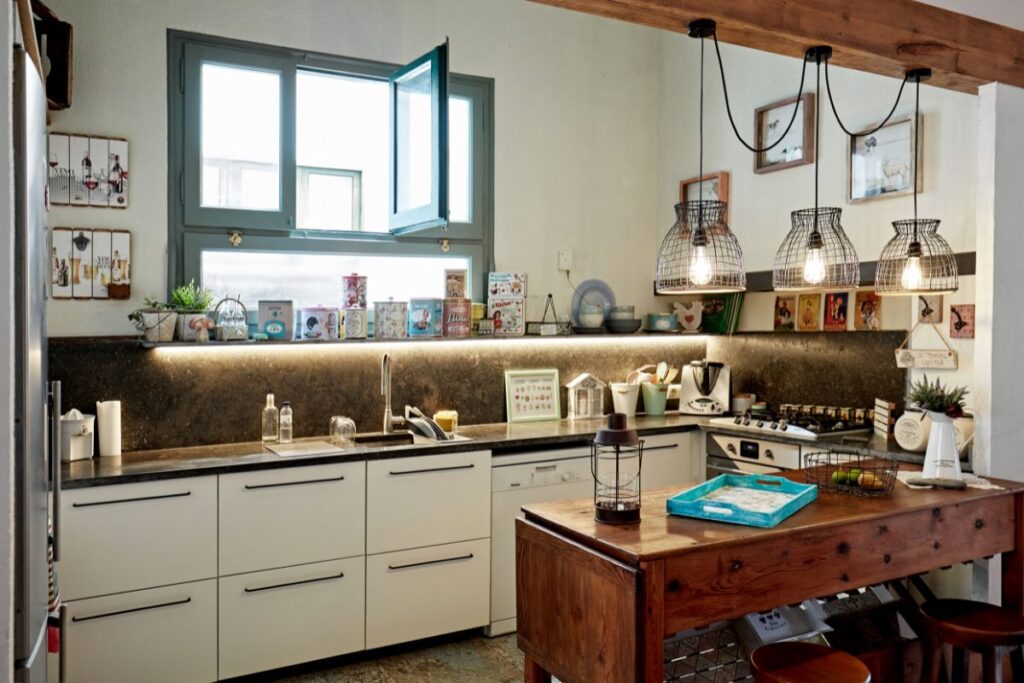 Clutter is expensive.
Nobody ever said cluttercore was an affordable aesthetic. It can get pretty pricey. Let's be honest – buying books, artwork, collectibles, and tchotchkes can add up fast, even if you're getting it secondhand.
Not only does it cost you dollars to accumulate all of that stuff, but it costs you time, too. Shopping and then cleaning and maintaining all of your things ends up stealing your time.
It makes cleaning up a lot of work.
Think about it. The process of accumulating all that stuff may not be particularly painful. For some, it might even be a lot of fun, a creative project that sparks joy.
But you can't lose sight of the fact that, at some point, you're going to have to clean up your space. And when that happens? It might feel like a bit of a rude awakening.
You've got to move all of that stuff every time you need to dust a shelf or vacuum your floor? And what if you decide it's time to pack up and move to a new place?
Some may consider it a fun challenge, but most would call this utterly exhausting, expensive, and ultimately unnecessary.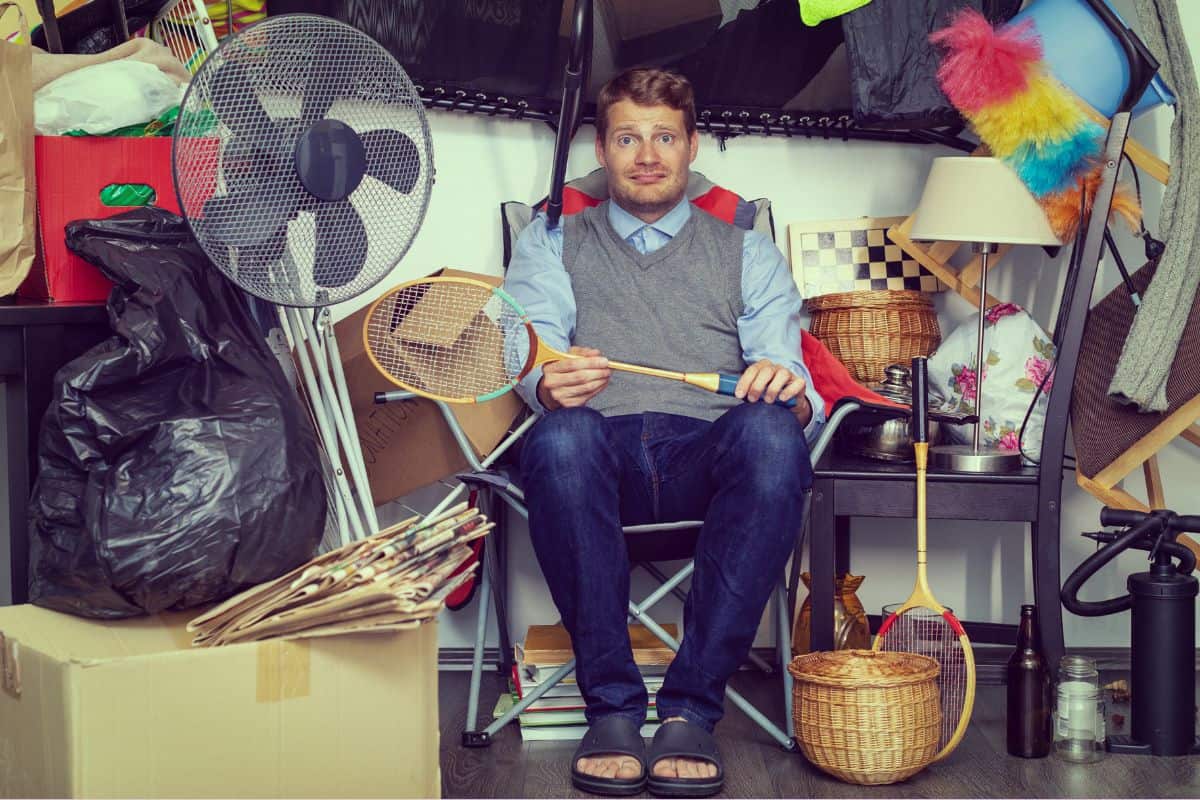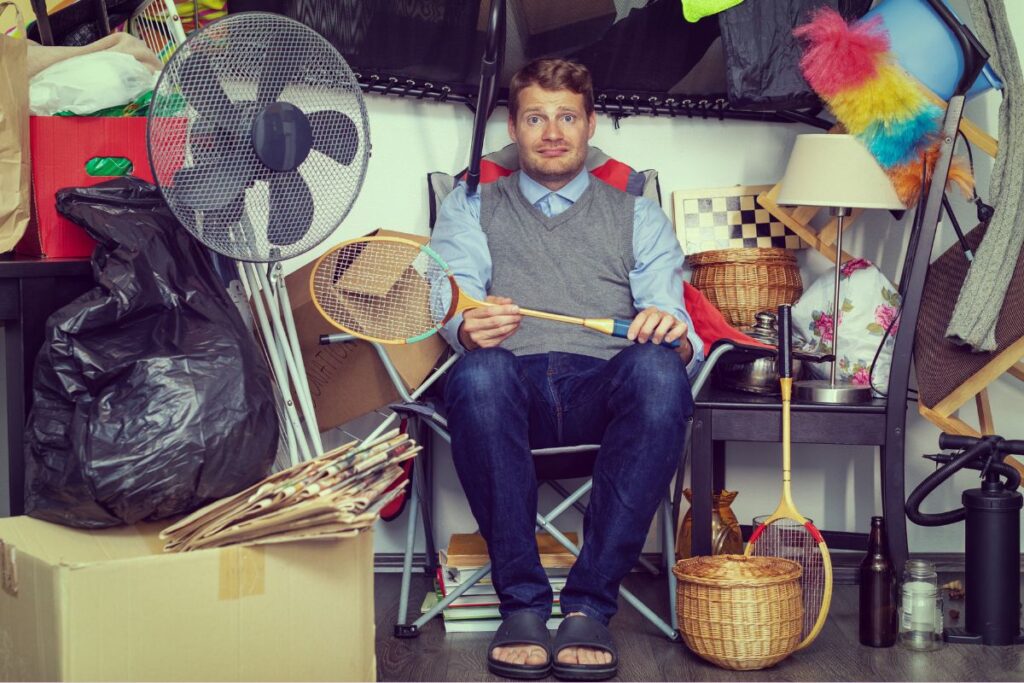 It can lead to hoarding.
Cluttercore is a slippery slope that can quickly lead to a hoarding situation for those who are predisposed to collecting a lot of stuff. Some people have difficulty parting with items.
And in those situations, embracing an aesthetic that encourages getting as much stuff as you can isn't a wise move.
Since, in theory, everything in your cluttercore home is intended to spark joy and bring happiness, I can see how it would be difficult to say goodbye to that stuff – even if you're totally overwhelmed by it and need to free up some space.
In short, cluttercore and maximalism encourage you to acquire and keep more and more things. Ultimately that leads to having an unhealthy relationship with stuff.
It can also mean that family members inherit an even bigger task of trying to sort through mountains of things. Decluttering now benefits you, your family, and your loved ones. The more proactive you can be in dealing with your stuff, the less you leave for your loved ones to have to sort through later.
Experience all of the benefits of decluttering your home by embracing living more simply instead of opting for the maximalist cluttercore approach.
How do you feel about the cluttercore aesthetic? I'd love to know! Leave a comment and share your thoughts.
Sign up on the form below to get weekly decluttering tips and inspiration sent straight to your inbox. You'll also get the free 5 Areas to Declutter in 10 Minutes Checklist to help you get started decluttering today.