Inside: Want to learn how to make your home more cozy? We've used these ideas to make our home a place where we feel more comfortable.
Fall is my favorite season. I love the change in weather. It also brings about my desire to cozify my home. Today I am sharing some tips on how to make your home more cozy.
When you enter someone's home, what is the first thing you notice? What impacts your experience when you are there? What gives you the feeling of warmth and coziness?
Noticing this in other spaces will help you learn how to incorporate it into your home.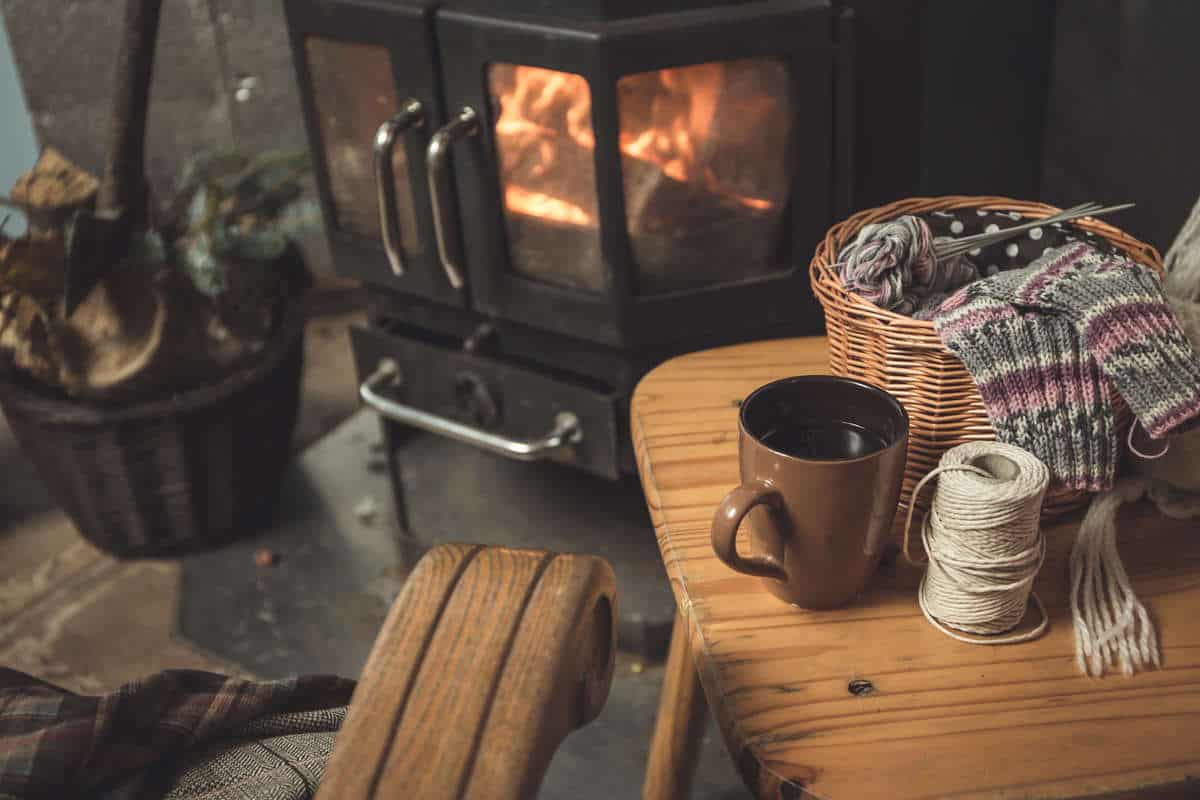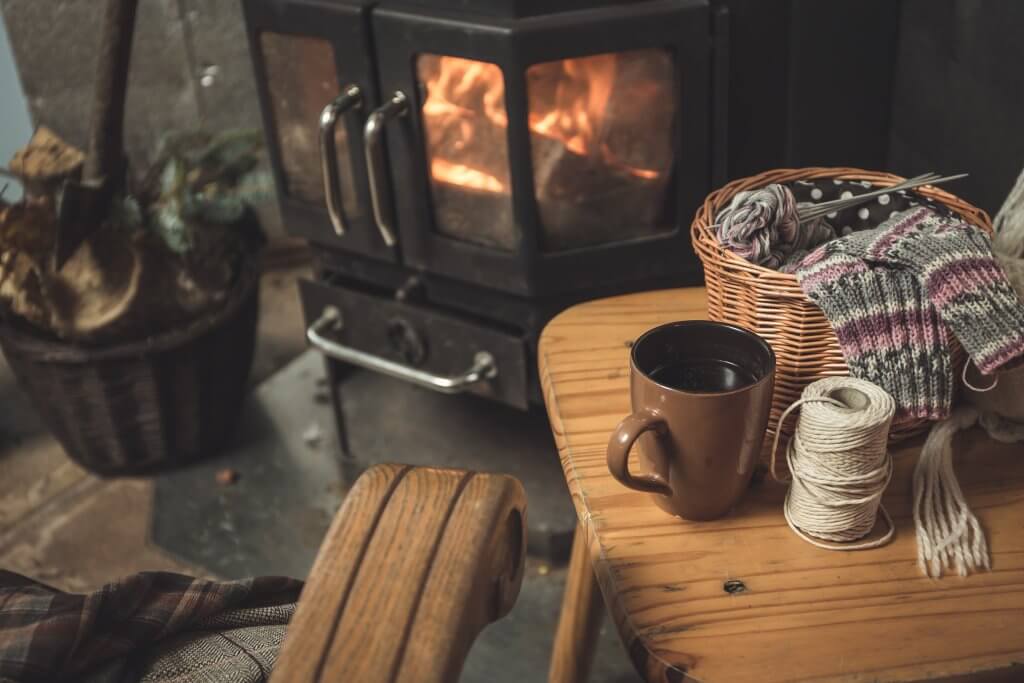 How to Make Your Home More Cozy:
Disclosure: As an Amazon Associate I earn from qualifying purchases. Please note that I only recommend products I use and love. Click here to read my full disclosure policy.
1. Throw pillows
I love throw pillows and I likely own too many of them. It's one of the reasons I feel disqualified from calling myself a minimalist. Throw pillows make your home more cozy by both their appearance and providing comfort.
There are various places you can purchase throw pillows, but my favorite stores to buy them are Marshalls and Home Goods. I like the feather-filled ones since they wear better and can easily be refluffed. I also prefer ones that have zippered cases in case they need to be washed.
Recently I got these super-soft pillow covers from Amazon. I ordered them in the cream color and they are very soft and have been holding up well. It was an inexpensive way to add more coziness to our home this fall.
2. Throw blankets
Throw blankets have some similar features to toss pillows. They both look cozy and provide comfort by keeping you warm.
We're very frugal so we tend not to crank up our heat too high. Throw blankets become a must in the fall and winter months when it's not quite warm enough in the house to comfortably sit still on the couch unless you're wearing a jacket at all times.
I don't tend to buy throws online either as I like to feel the fabric before I buy one. I like Marshalls and Home Goods for throw blankets too.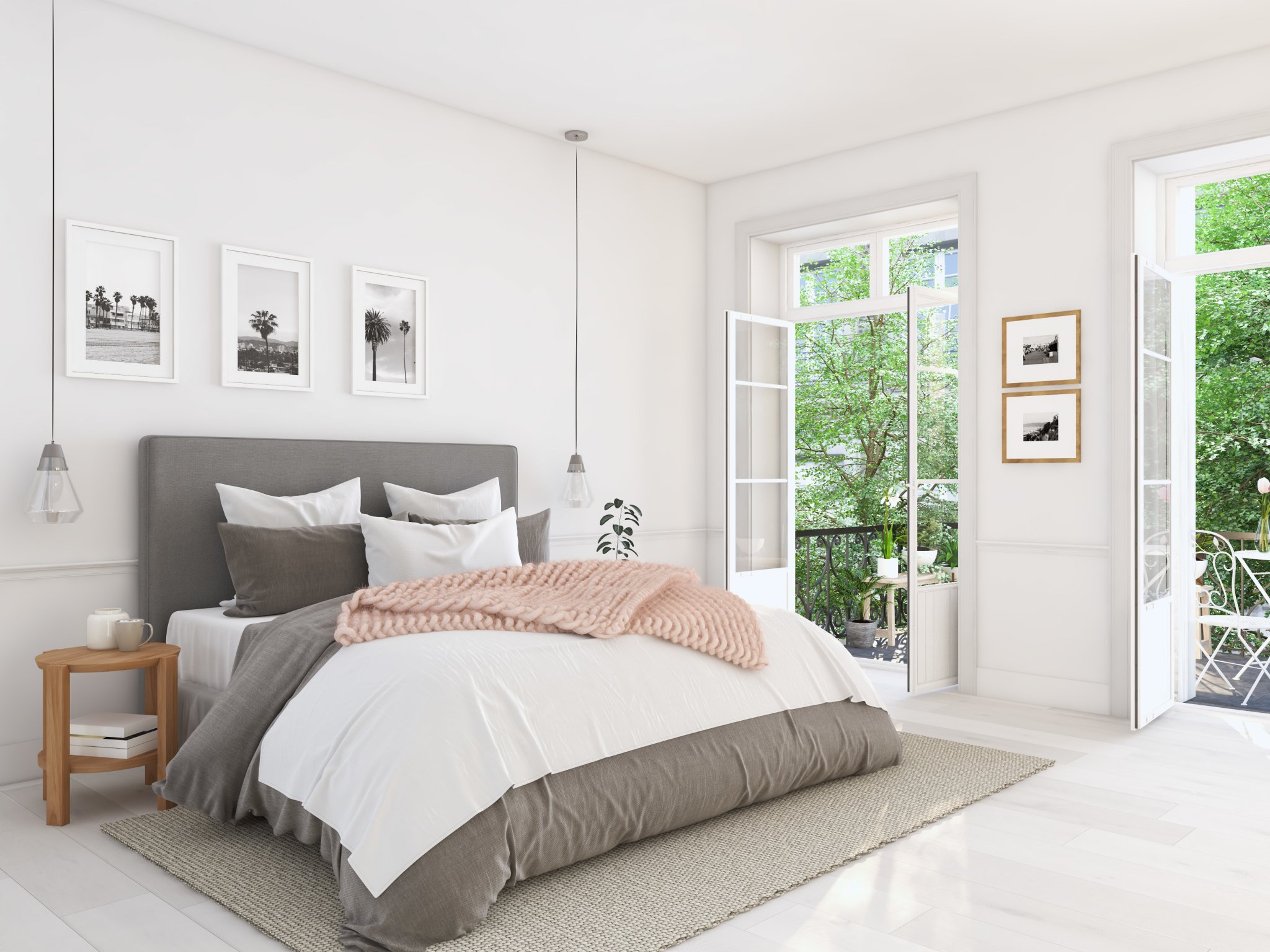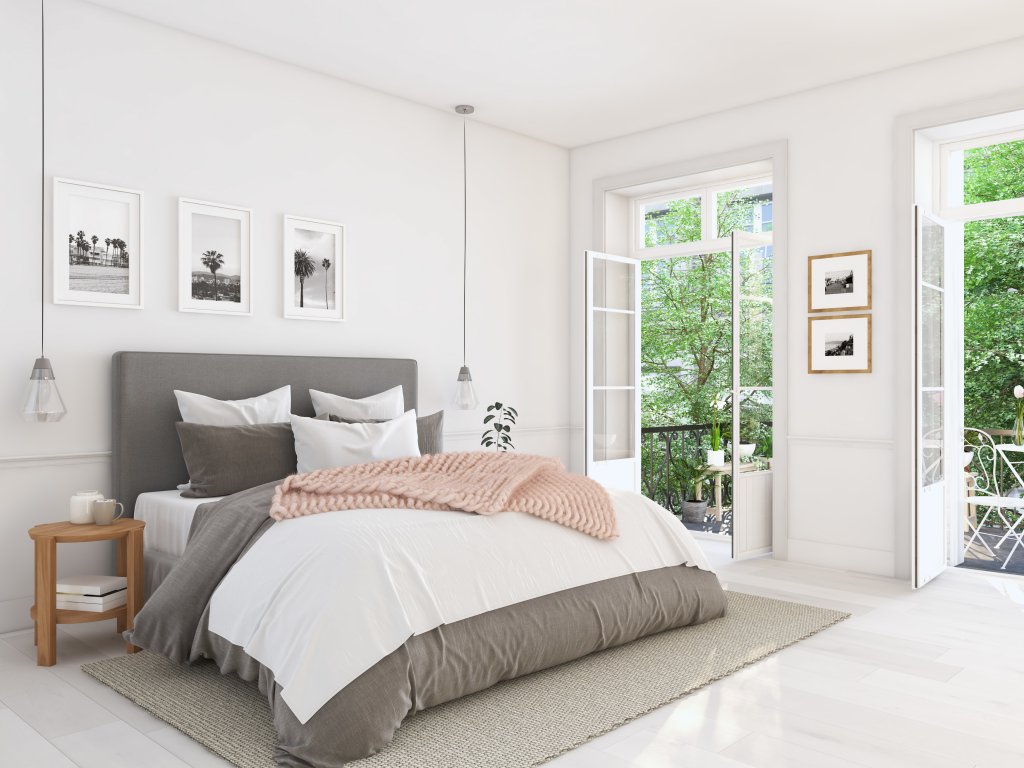 3. Rugs
I didn't use to think that rugs made much of a difference in a home, but the last rental house we lived in had hard floors through most of it. So we bought some rugs. Our house now is largely carpeted, but the rugs add additional interest and a feeling of warmth in the home.
Places I like to look for rugs are Ross, Home Depot, and Home Goods.
There are also a lot of great online options for purchasing rugs. Amazon is a great choice and Overstock and Wayfair are worth checking out too.
4. Window coverings
The house we moved into also had miniblinds on every single window. While they do block out some light, they aren't very attractive.
Curtains allow us to block out more light when we want and also adds warmth and color to the room.
5. Color, texture, and wood
As you seek to make your home more cozy, consider the colors and textures in the room. What colors give you a feeling of warmth and welcoming?
There isn't a right or wrong answer, it is how you feel when you're in a space.
Adding texture through fabrics or in a few decor pieces will add visual interest and create a feeling of warmth. Wood and other natural elements also bring a cozy feeling to a room.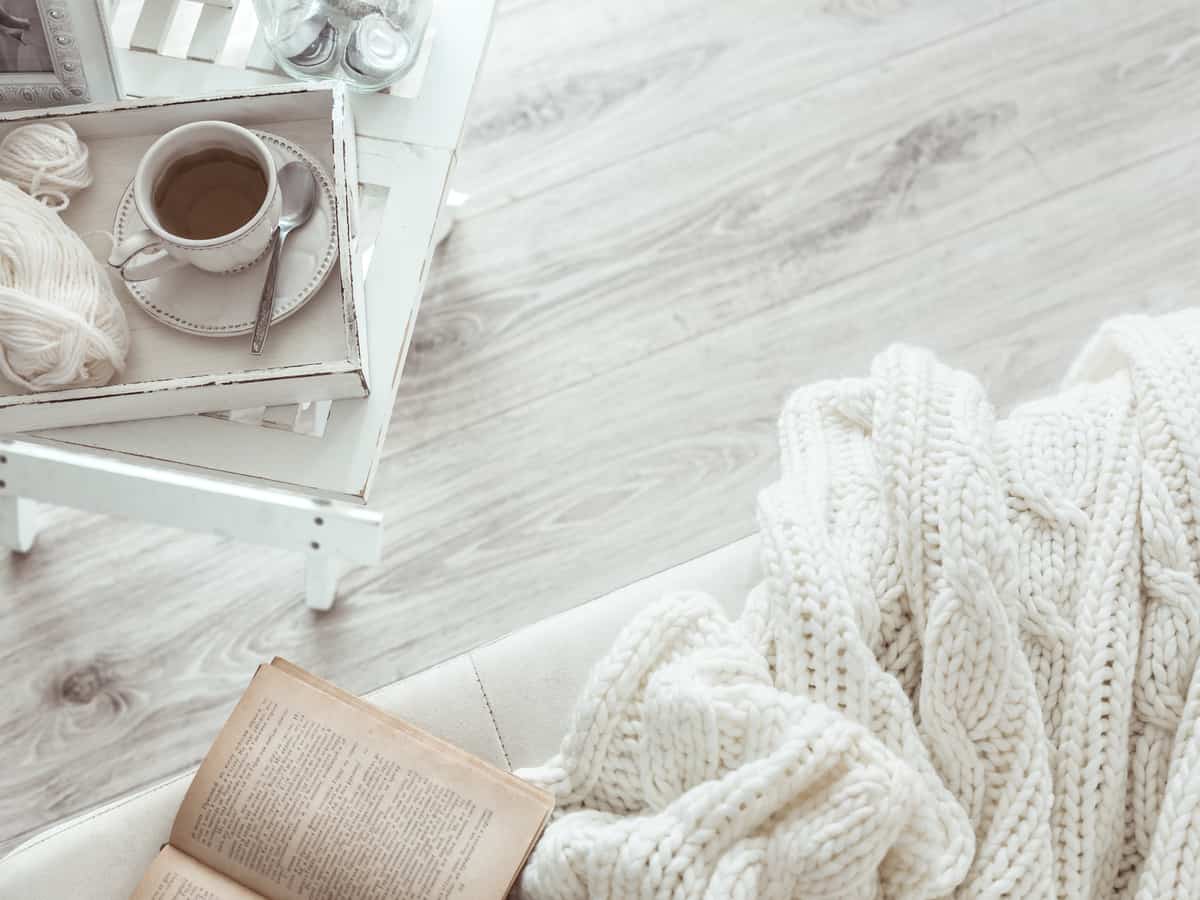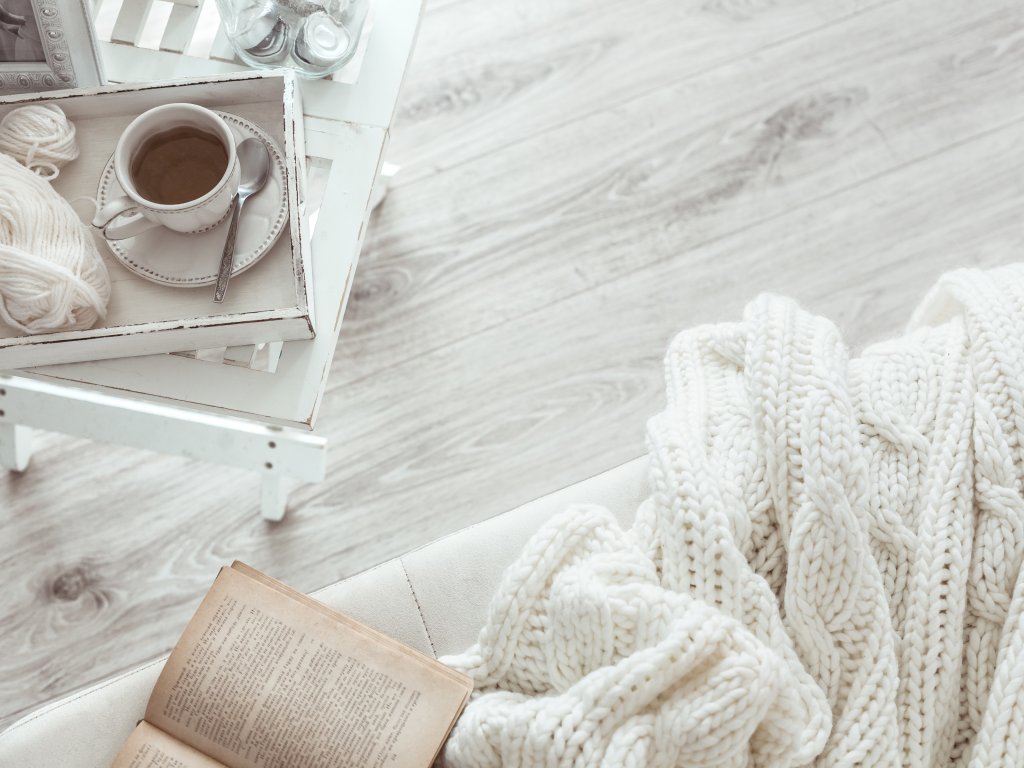 6. Lighting
Look at what lighting fixtures are in the room as well as the type of bulbs you are using. Ideally, you'd have various sources of light so you can control if you want it well-lit or on the dimmer side from time to time.
Some light bulbs will give off a blue-toned light which can feel harsh. I prefer more yellow tones as they feel warmer.
7. Candles
Part of how you experience a space isn't only what you're seeing. Smell has a strong influence too. Candles can provide both scent and a warm glow to a space.
If you don't like burning candles, you can also get electric ones. They look very realistic and you can even have them set on a timer which is nice.
Another option is using an essential oil diffuser to add nice scents to the room. I love the plant therapy essential oils. They have a great selection at reasonable prices with free shipping and an awesome return policy. If you haven't ordered from them before you can use my referral link to get $10 off your first order of $25 or more.
8. Coffee, tea, and cocoa
There's nothing like a nice warm drink to help you feel more cozy. Everyone has their own favorite. Make sure you have family member's drinks stocked and perhaps a small variety of other ones for when guests come. We have an extensive collection of tea at our house.
I love these handmade coffee/tea cozies that help keep your hands warm but not get burned from your hot beverage!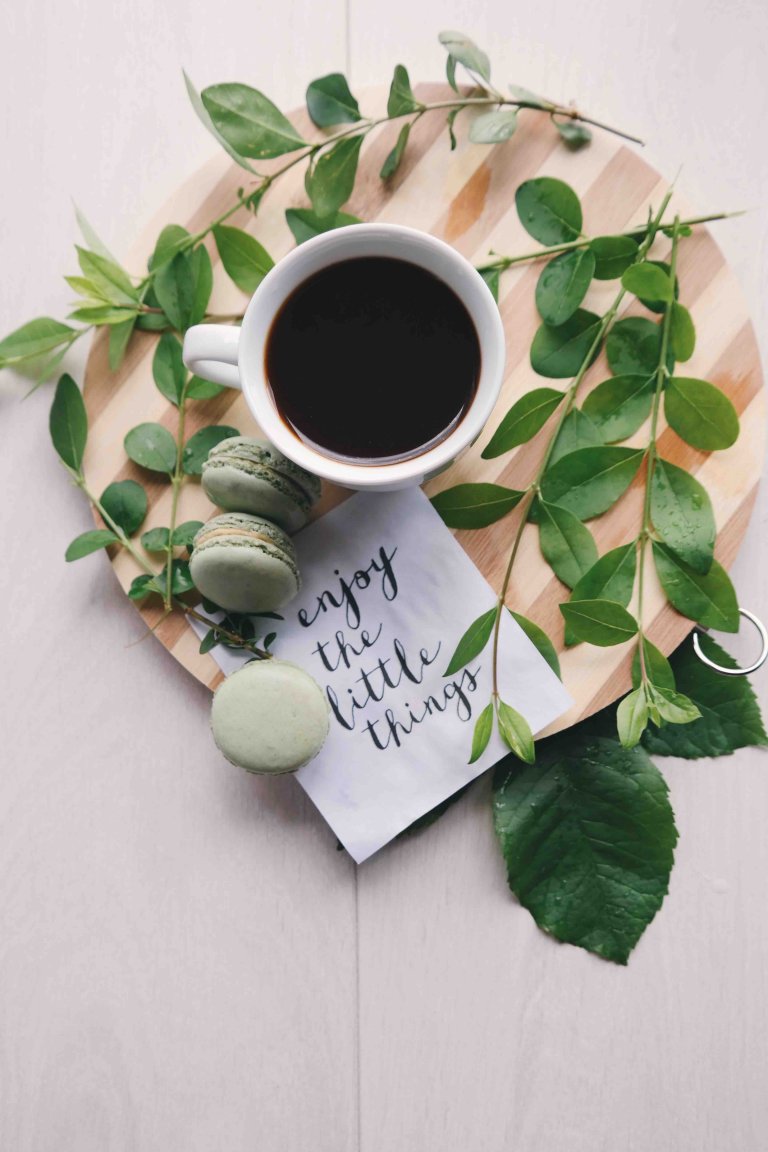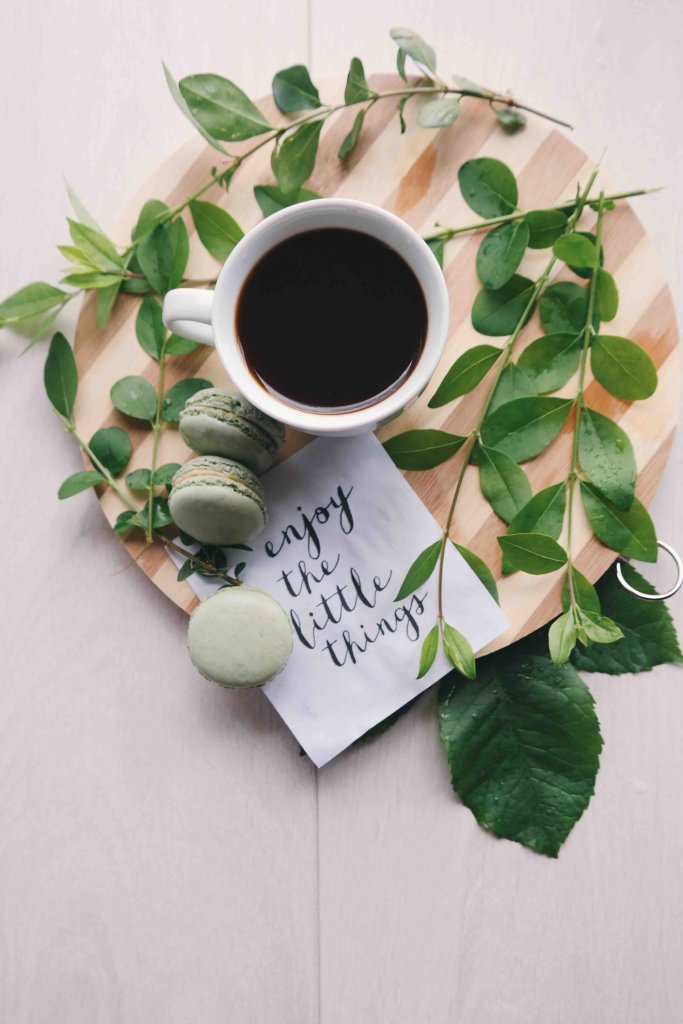 9. Relaxing activities
Another thought for what will make your home more cozy is what activity you choose to do. If you are enjoying the coziness of your home by yourself, read a book to write in a journal.
If you love to knit or crochet, that's a great option too. Pick an activity you love that helps you to feel relaxed.
10. Board games or puzzles
Our family loves to play board games. In cooler months, we put our card table near our fireplace so we can enjoy the game and stay warm. Games are a great way to connect with family or visitors.
Puzzles are a great option too and tend to be more low-key than some of the game options.
11. Music
Create a playlist of favorites on Spotify or iTunes. Choose songs that help you to feel relaxed. Music and memories have a strong connection. I have a list of records that would bring me right back to my childhood home.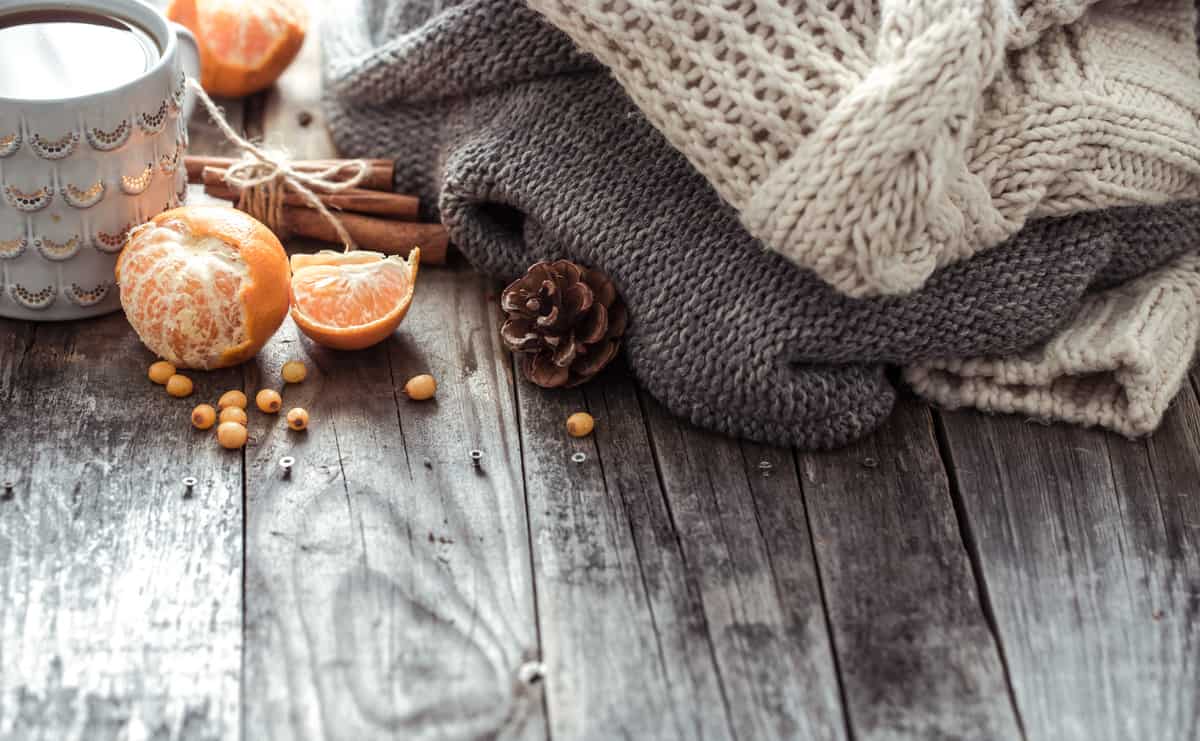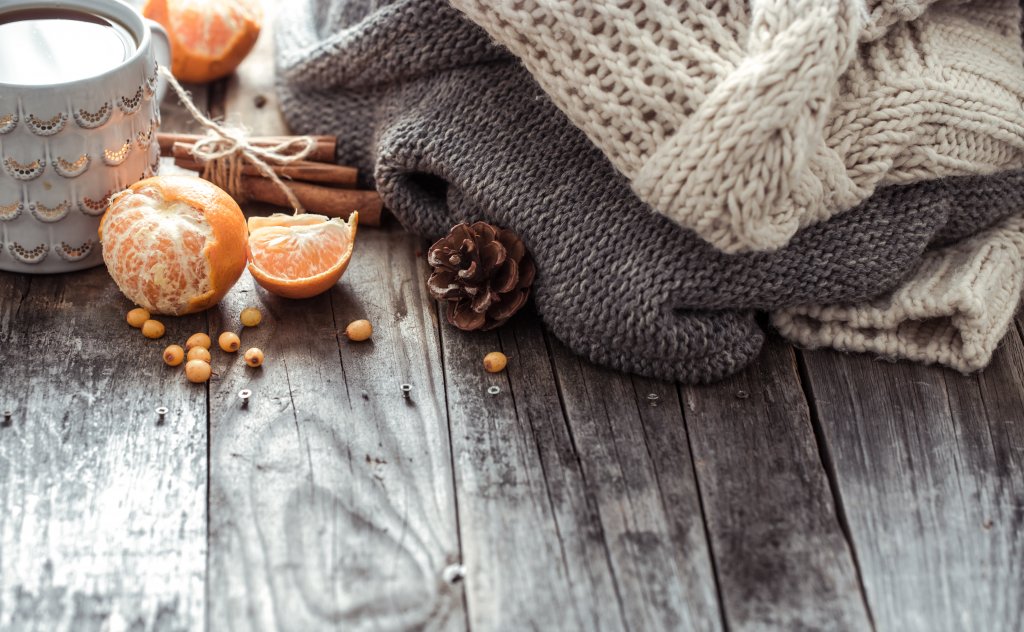 12. Take a technology break
Your home will feel warmer and more welcoming when the people living in the home take a technology break. Screens are distracting.
Make the people around you the number one priority by having a designated time when phones, computers, and tablets will be put away.
When guests come over, enjoy each other's company and focus on them without the distraction of devices.
13. Wall decor
To make your home cozier, add a canvas or wallpaper that brings feelings of calm and coziness to your home.
Select a pattern or image that evokes positive feelings and that fits with your style.
Check out Photowall for inspiration and ideas for your home.
14. Add warmth
There is nothing quite like the sounds, smells, and warmth that comes from a fire burning in the fireplace. If you're fortunate enough to have a working fireplace, enjoy it.
A fireplace creates a great ambiance and will also keep you warm.
If you want to feel more cozy at home, keep your feet warm. Buy thick socks or have slippers for colder months especially. Cold naked feet are not cozy.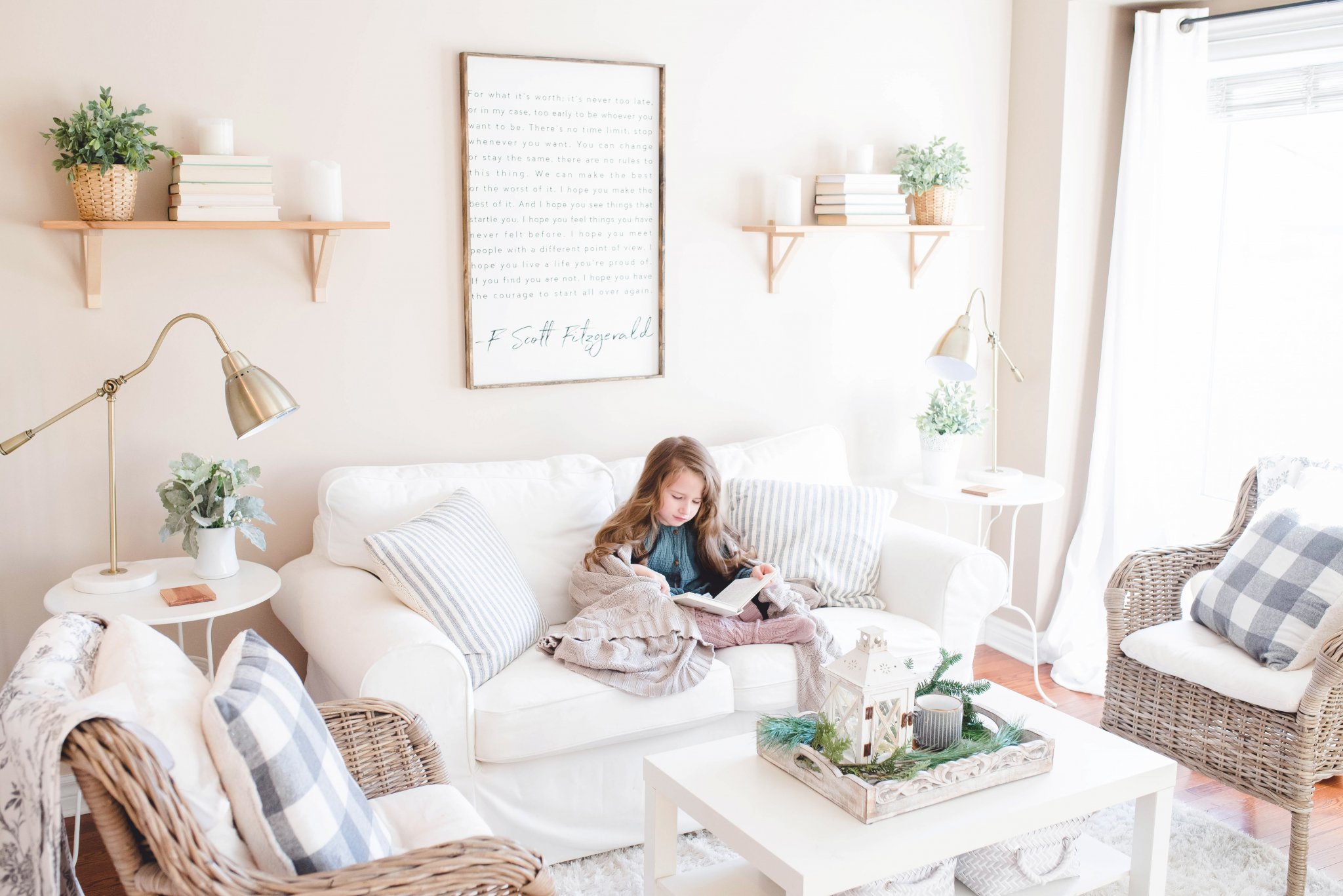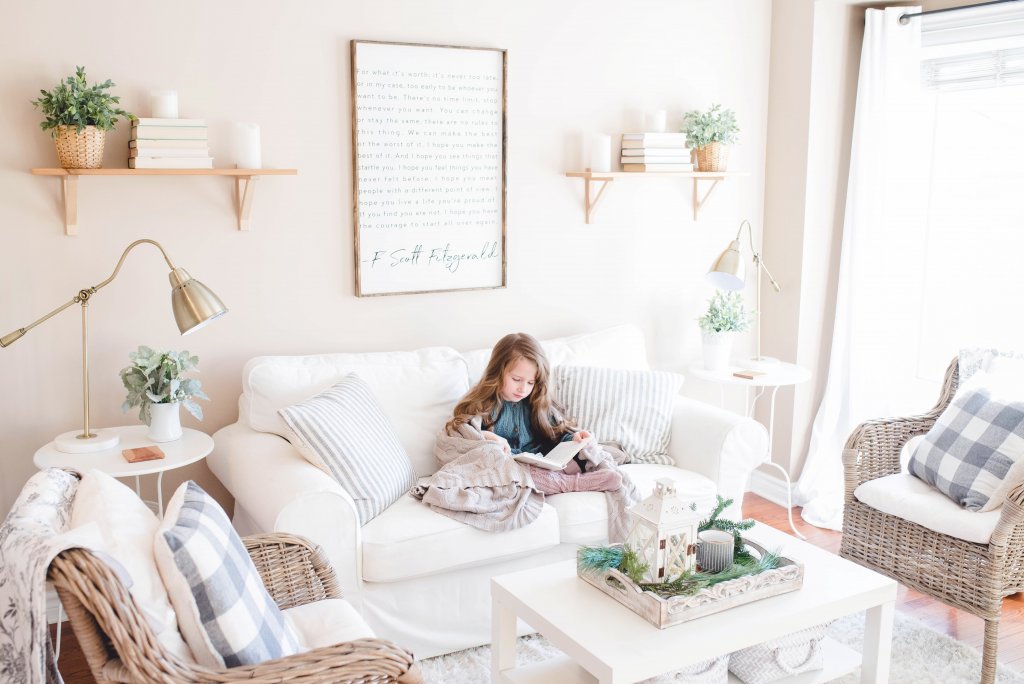 15. Furniture
How is the furniture in your home? When you have an inviting couch that looks and feels comfortable to sit on, it creates a more cozy space.
Look also at how your furniture is arranged. Is it conducive to people having conversations? Set up your furniture so that it's easy for people to find a comfortable space to relax and to interact with each other.
16. Uncluttered
Want to make your home more cozy? Be selective about what you have in your home. You want your home to feel liveable but not overwhelmed by things.
A room packed full of stuff isn't relaxing or welcoming. It's distracting. Let what's most important and most valued shine when you let go of the excess.
Often people get overwhelmed at the thought of decluttering, but it doesn't have to be so intimidating. In creating a cozy home, start with decluttering your living room or family room.
When you've selected what's most important to you in the space and get rid of the rest, you and your guests will be more able to relax in that room.
17. The people
Hygge has become a popular phenomenon in recent years. It's focused on creating a more cozy home with the focus being on people and interaction rather than on technology and distractions.
The biggest tip for making your home more cozy is you. When you are warm and friendly, your home will feel more comfortable. People are the most important part of making your home more cozy.
Want more tips on how to cozify your home? Check out my summary and review of Cozy Minimalist Home. The book is full of great tips on how to create a warm home that isn't overrun with stuff.
How are you going to make your home more cozy today?
Want to keep up to date on the latest Simplicity Habit information? Sign up below and also receive the Declutter Plan of Attack worksheet!