Do you know what a Buy Nothing group is? In this post, I'll explain what a Buy Nothing group is and why you should consider joining one. I'll also share a bit about my experience with my local group.
If you've decluttered recently and felt stuck with the stuff you no longer want, being a part of a local Buy Nothing group is a great option.
Likewise, if you're on a very tight budget and enjoy second hand items, it's also a great option for you.
In this post you'll learn:
What a Buy Nothing group is
How to join your local Buy Nothing group
Tips for using your local Buy Nothing group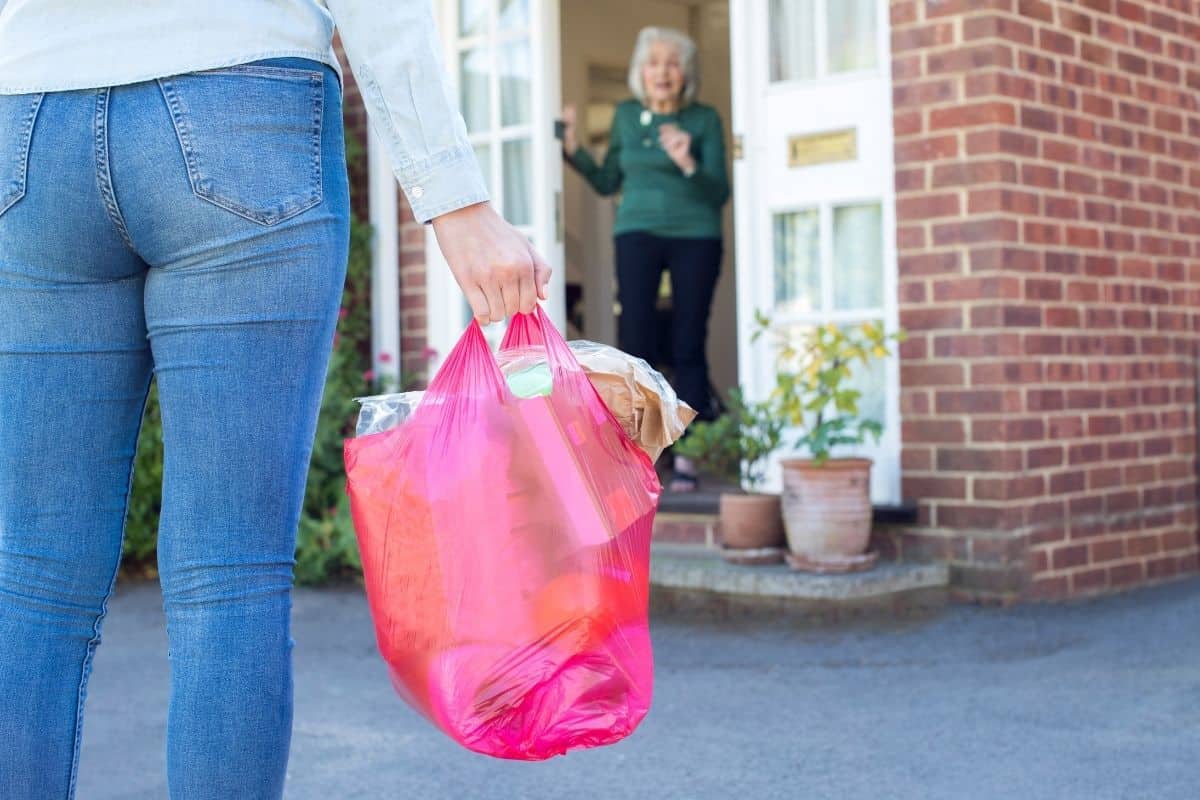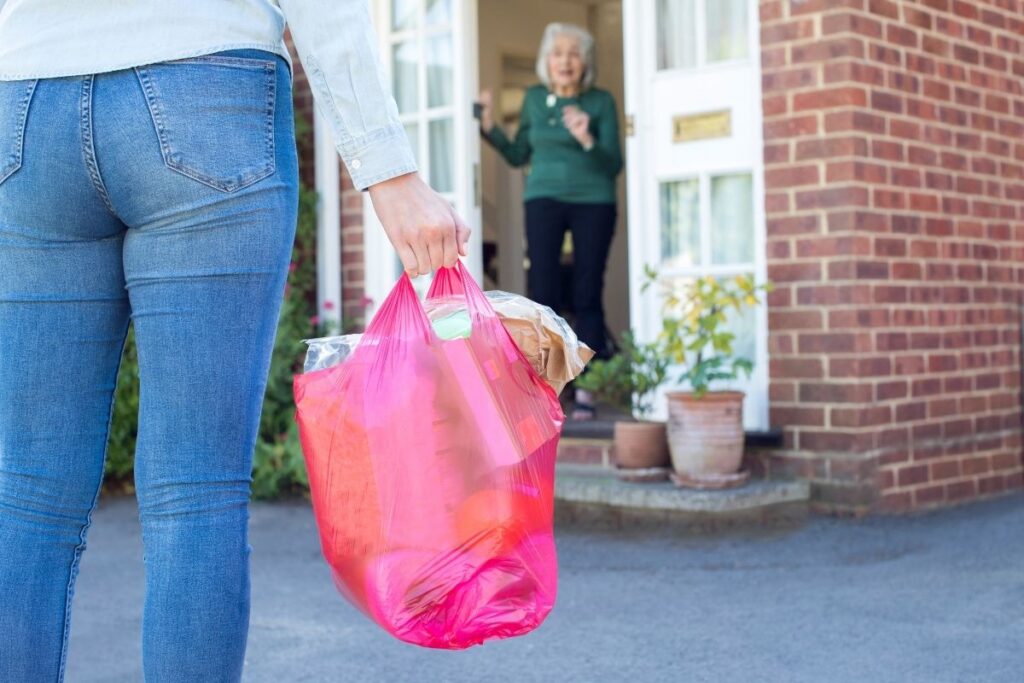 What is a Buy Nothing group?
A Buy Nothing group is a hyperlocal Facebook group where people freely gift items they no longer want. You are not allowed to ask for money or trade in Buy Nothing groups.
Buy Nothing groups were designed so that you can "give where you live." The goal is to bring communities together and to help share resources by gifting directly to the end-user.
Some people will join Buy Nothing because they have items they want to gift. Others will join because they are looking for things they could use.
Both groups benefit by getting to know their neighbors and being able to share in the joy of giving and receiving. Participating in your local Buy Nothing group is a way to creatively share abundance with others.
How the "Buy Nothing" project started
In 2013 friends Rebecca Rockefeller and Liesl Clark created the first Buy Nothing Facebook group as an experimental hyper-local gift economy on Bainbridge Island in Washington state. It took off from there and has become a social movement in over 44 countries.
The rules
The rules for Buy Nothing are simple. In the group you can post anything you'd like to give away or lend to neighbors. You can also post requesting anything you'd like to receive or borrow.
You need to keep it legal and no hate speech is permitted. It's strictly a gift economy so no buying, selling, or trading is allowed.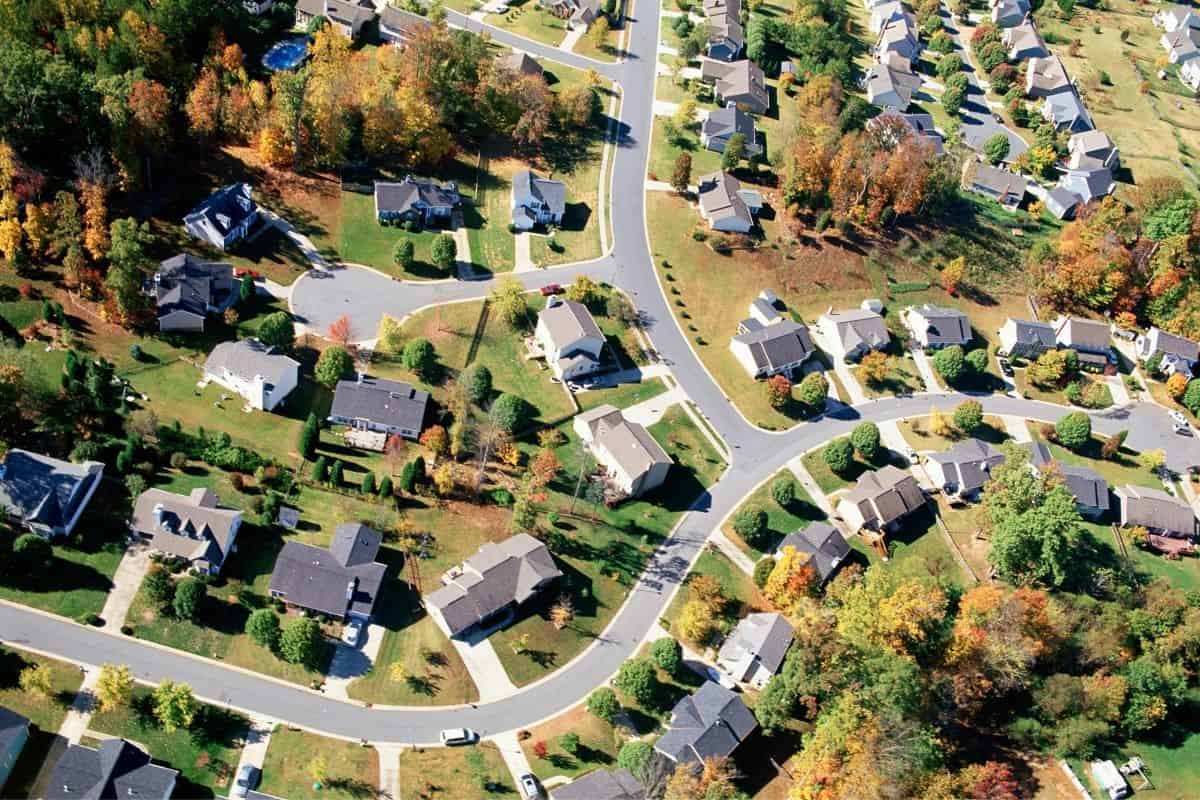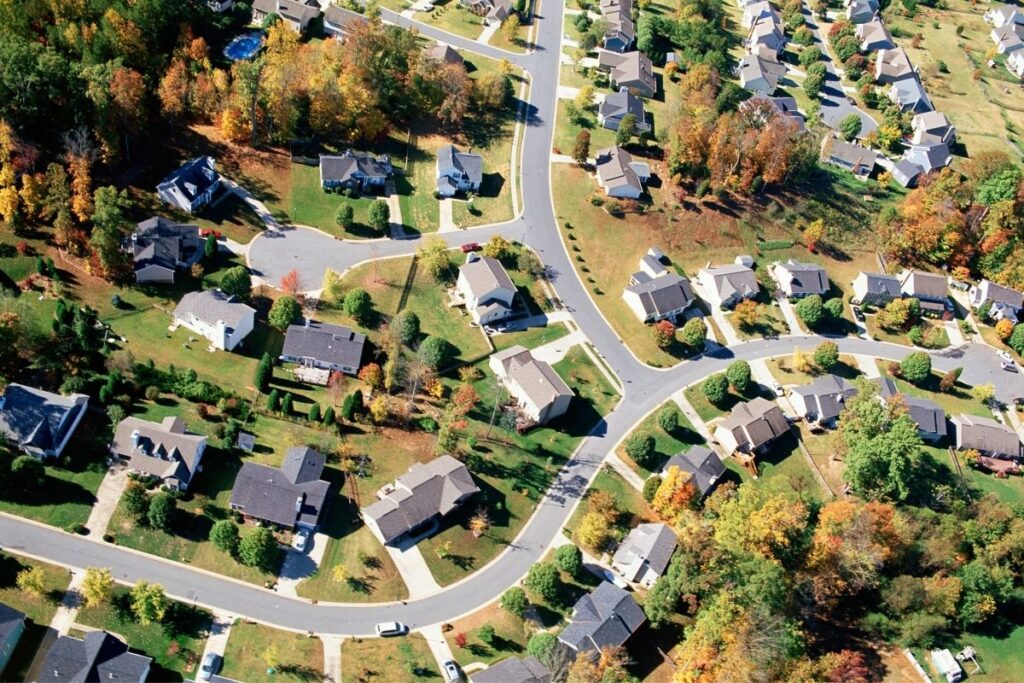 How many Buy Nothing Groups are there?
As of February 2021, the Buy Nothing Project has more than 3 million participants in 44 countries!
There are over 5,500 groups led by more than 11,300 volunteers. All groups are run by volunteers and are run independently while adhering to the project's guidelines.
The Buy Nothing rules have been translated into 16 languages.
How do I find a Buy Nothing Group?
Buy Nothing groups are hyper local Facebook groups. You can find a list of the Buy Nothing Groups HERE.
You can also search Facebook for 'buy nothing' and your city's name. Make sure to look around at the options as many cities have multiple groups.
By their rules, you are only supposed to be in one Buy Nothing group and they will typically ask for your cross streets when you request to join to make sure it's the right one for your neighborhood.
What are the benefits of joining a Buy Nothing community?
There are various benefits you can enjoy from becoming a part of a Buy Nothing community. Here are just a few of them.
1. Saving money
I joined my local Buy Nothing group about five years ago. At the time, money was very tight and I was looking for additional ways to save.
Buy Nothing allowed me to get secondhand clothes, shoes, books, and toys for my kids. I received some items for our home as well.
During a time when I didn't have much of a budget for these things, it was so nice to receive items that were in great condition that we could use.
If you're looking for more ways to save money, joining your local Buy Nothing group can be helpful.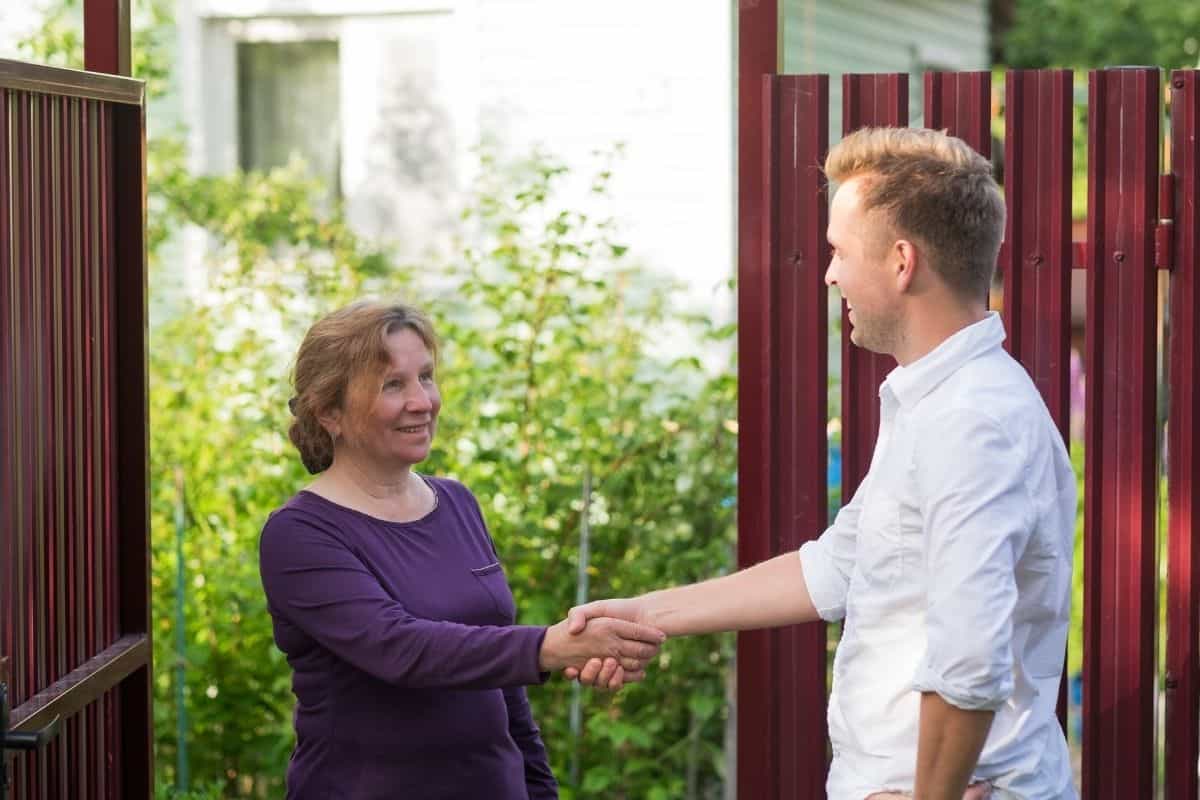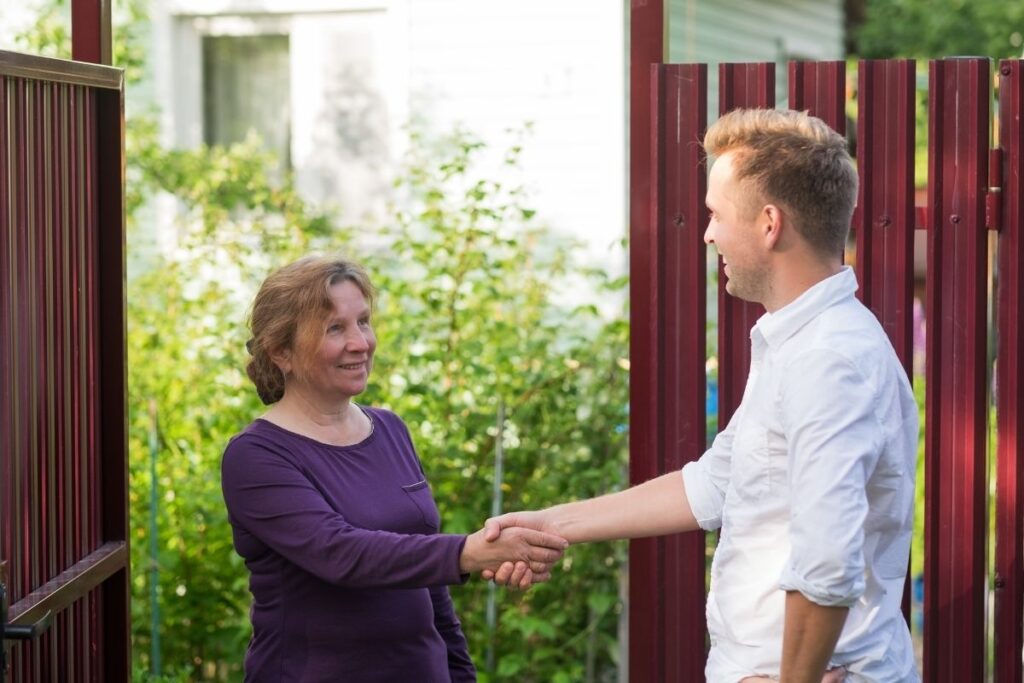 2. Reducing waste
Another great thing about joining your local Buy Nothing community is that it helps to reduce waste.
Many donation centers are overrun with so much stuff that a lot of waste happens because they simply cannot sell all the items they receive.
Gifting directly to the end-user gives the item another chance at being used and helps keep it from ending up in a landfill.
3. Rethinking consumption
In addition to giving an item another chance at being used, participating in a Buy Nothing group can help you to rethink consumption.
How often do you order something on Amazon simply because it is so easy? While I don't think it's always wrong to do that, being a part of a Buy Nothing community may help you to consider alternatives.
You can learn to make do with what you have or borrow from someone in the group. Being part of a sharing community helps you to do be more intentional with what you're buying.
In a culture that tends to be consumer-driven, Buy Nothing can help you to live more simply and sustainably.
4. Creating community connections
Joining your local Buy Nothing group will likely mean you connect with people who live near you that you otherwise would not have.
I've heard wonderful stories of friendships formed through different groups. In a time when it's a bit tougher to get to know your neighbors, Buy Nothing creates an easy way to do that.
I have been fortunate to meet some incredibly kind people through my local group. One woman has daughter just a couple years older than mine and she repeatedly gifted me shoes and clothes for my girls.
She also lived just a few streets away! I've heard of playdates happening from people connecting with others with similar aged kids too.
If you're new to a neighborhood or just haven't met many people yet this is a great way to join your community and both get to receive and give to others.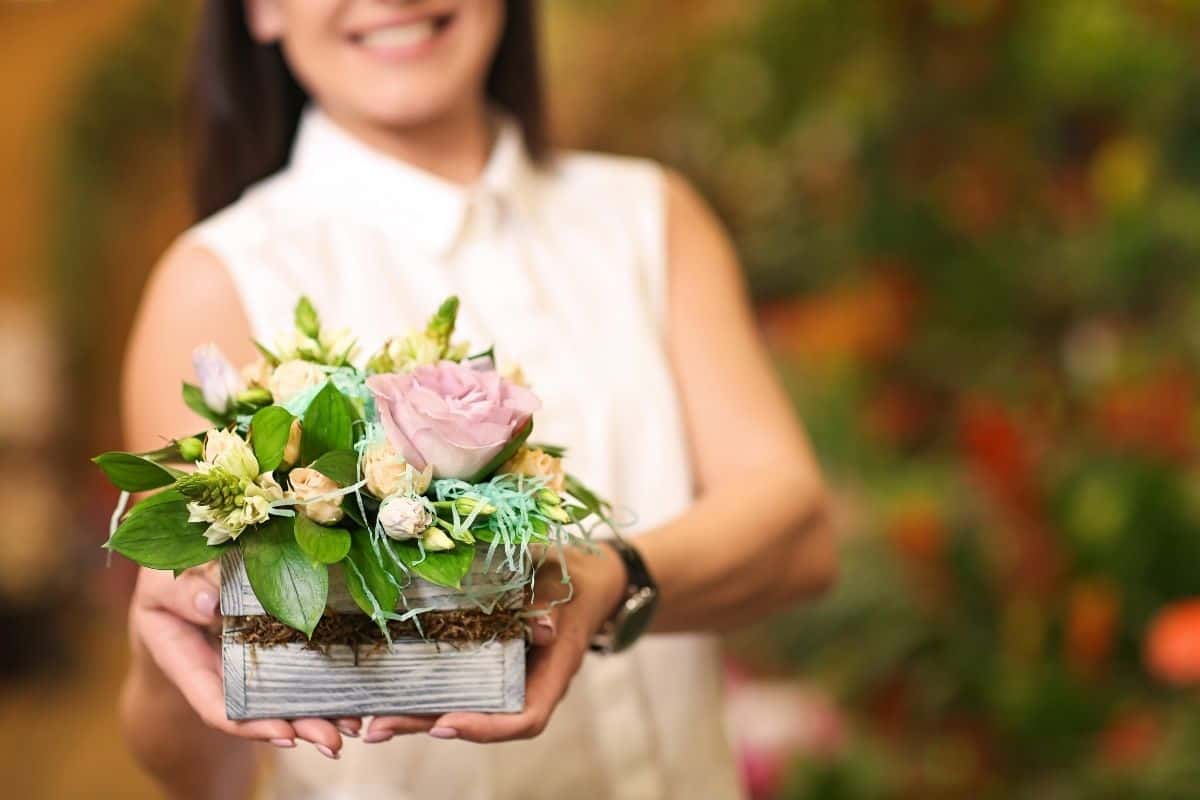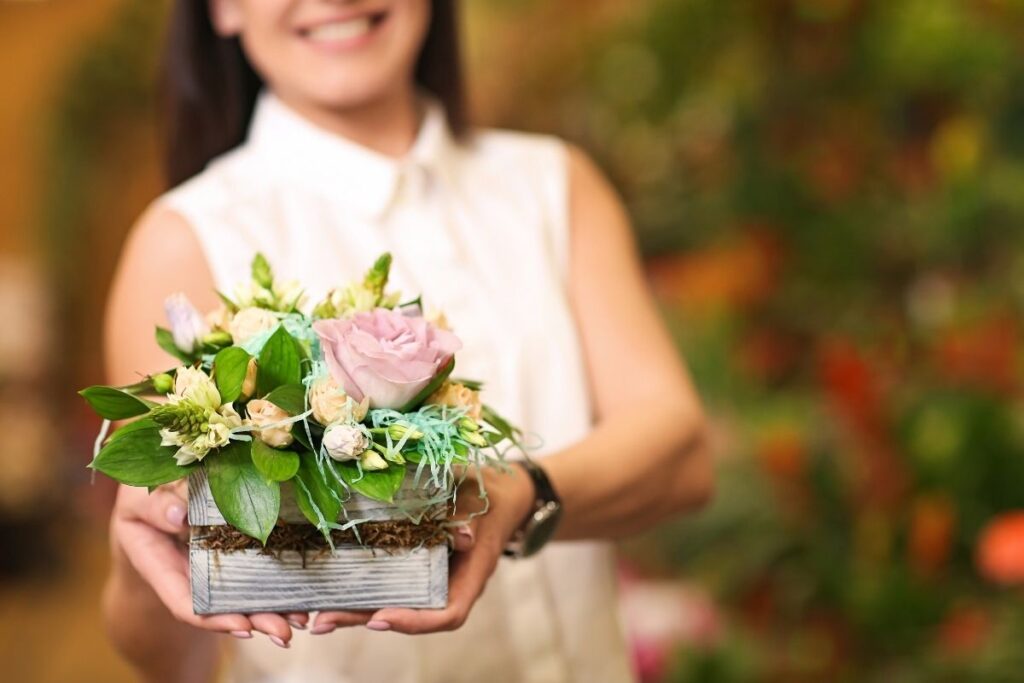 How do I join a Buy Nothing Group?
Join your local Buy Nothing group by finding the correct Facebook group for your area and requesting to join. Generally, admins are pretty quick to approve those requests (provided that you live within the bounds of that group).
Be sure to review the rules before you begin posting in the group.
How do people post on Buy Nothing?
Posts in Buy Nothing groups begin with either "Gift" or "Ask" and then stating the item that is being gifted or requested.
When gifting, pictures and descriptions are very helpful including if the item has any flaws. Most people will let their post sit for 24-48 hours before selecting who they will gift to.
There are various ways to decide who gets an item from their explanation for needing it to doing a random drawing. It's really up to you how you want to do that.
After you've given the item, update the posting to 'Gifted' so that people know the item is gone.
When arranging pick-up with the recipient, be clear about when and how you need it to happen. Many people offer porch pick up but others prefer to meet in public places.
What is a flash give?
A flash gift is when someone posts an item that they need to get rid of A.S.A.P. The gifter may give to the first person who says they can pick up or perhaps that person who can get there soonest.
While there are some situations where flash gives are necessary, most groups don't like items normally being posted this way as it doesn't tend to feel as community building.
How are Buy Nothing Facebook groups different than other Buy/Sell groups?
Buy Nothing communities have a different feel than Facebook buy/sell groups. First of all, you can't buy, sell, or trade in them.
Since their intent is to build community and not simply exchange items, you'll notice there tends to be a friendlier feel to the group.
Buy Nothing is not about just grabbing all the free stuff you can. It's about participating with your community and only taking what you need and will use while also offering what you don't want anymore.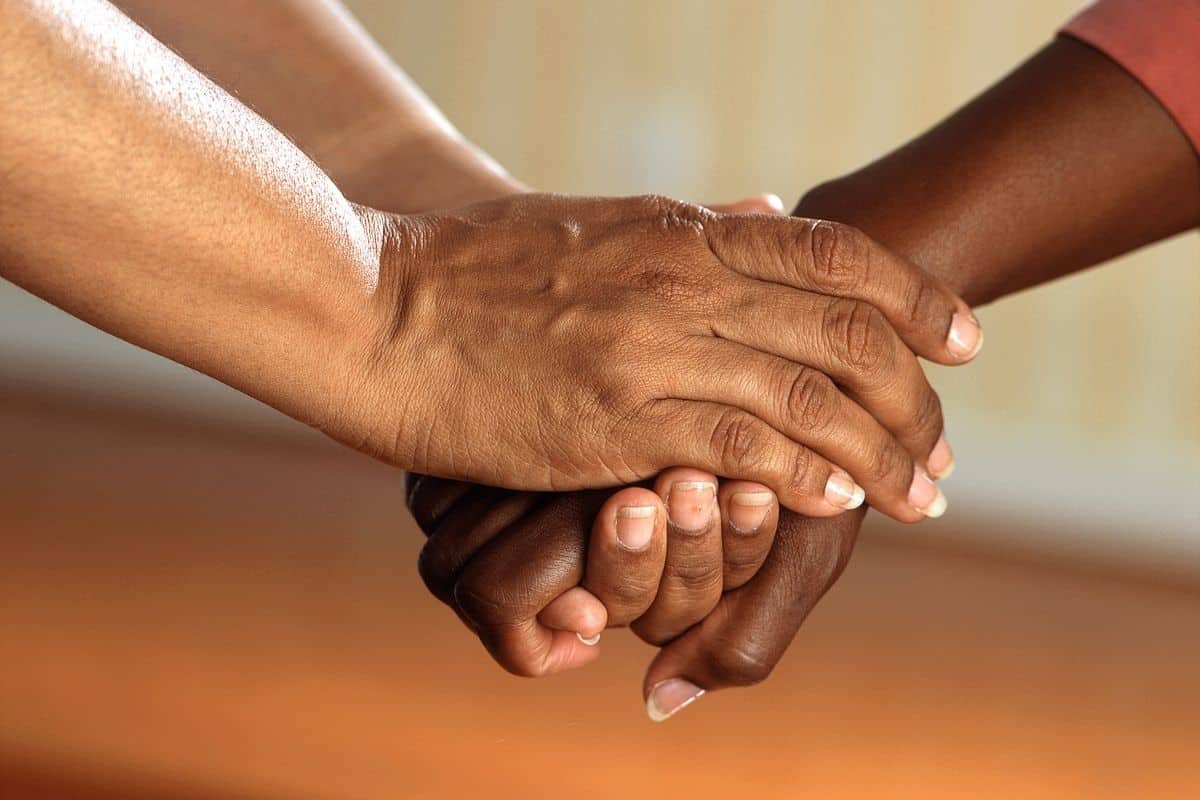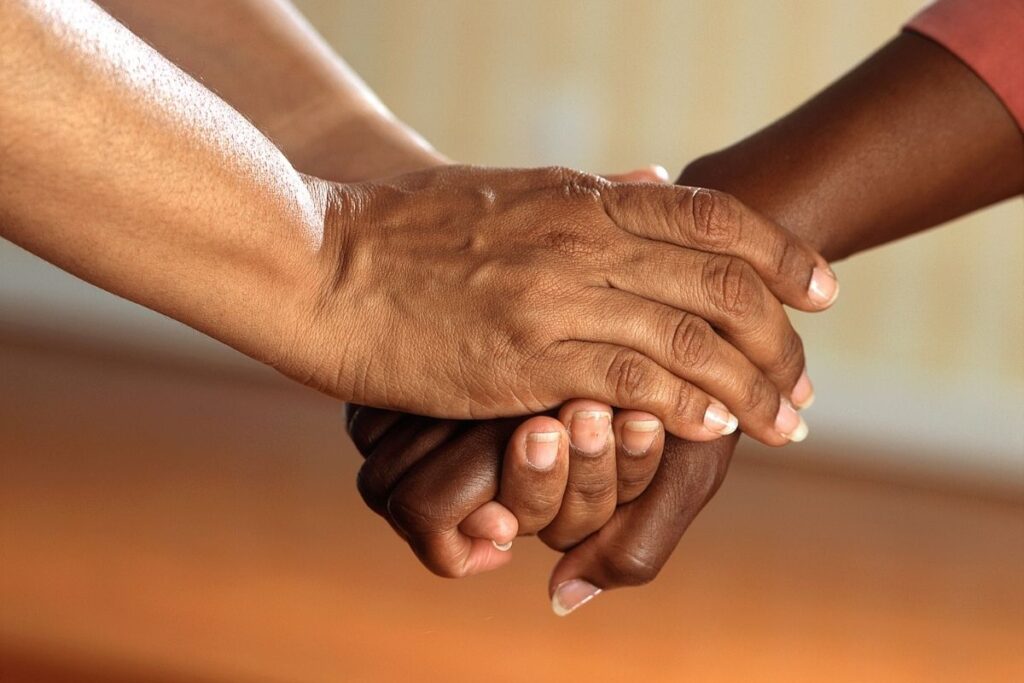 What to expect when you join a Buy Nothing Group
Decluttering your life
I've loved using my Buy Nothing group to help me simplify. Rather than giving all my donations to a place where it may or may not get used by someone else, I can give it to someone who I know wants it.
During this past year it's been challenging to find places that are taking donations at times and it's also been challenging for people who normally shop in thrift stores.
Buy Nothing allows you to cut out the middle man and freely give to someone who can make use of your unwanted item.
Sharing and the joy of giving
I've found using Buying Nothing to be particularly helpful when I'm letting go of sentimental items. I enjoy being able to gift to someone who can appreciate the item.
Years ago I was given a coverlet that belonged to my grandmother who had recently passed away. However, it wasn't my style or something I could make use of in my home.
Posting it on Buy Nothing helped me find someone who truly appreciated the item and would give a second life to it.
Blessing someone else in need
Letting go of baby items was another category I found difficult. However listing those items and being able to gift them to an expectant mother felt really good.
In my local group there is a woman who works at a local food pantry who gifts excess food to people in the group.
It's so appreciated by people who are facing tough times that they can simply go pick up a bag of free food from someone in the community.
Receiving a blessing
During our season of living on a very strict budget, I greatly appreciated my Buy Nothing group. I got second hand books and toys that I could give my kids at birthdays and holidays.
It relieved a lot of stress for me. I was fortunate to receive items that were helpful to our family during a stressful time in our life.
Coming together as a community and being able to give to people in need is such a gift. You don't have to be going through a difficult time. Your goal could simply be to refrain from buying unnecessary items.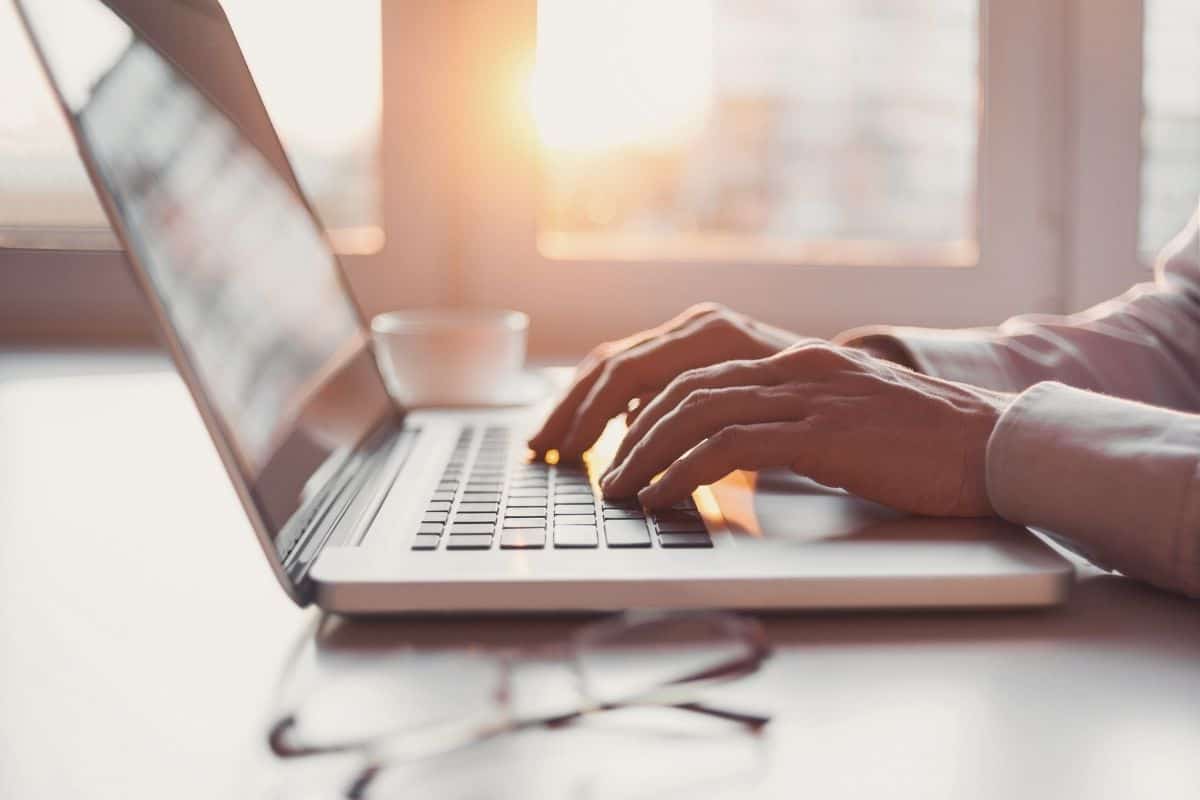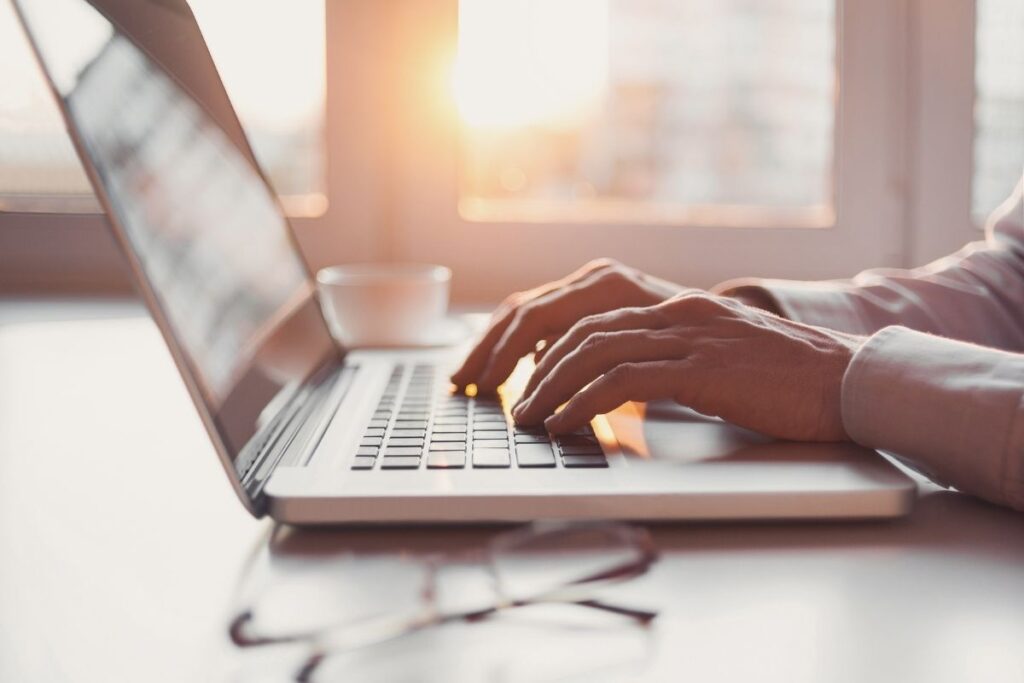 Tips & best practices
When you join your local Buy Nothing community, there are a few best practices to be aware of.
Be a good communicator
Whether you are giving or receiving an item, clear communication is key. If you were gifted something, don't flake on the giver.
Be polite and respectful of other peoples time. Also be honest about the condition of items being given.
I can say from personal experience that I mostly didn't have problems with how items were represented except in one case where I received a bag of children's clothes that smelled like cigarettes.
This left me in an awkward situation of not wanting to pass along smoke filled clothes to someone else, so I spent a while Googling and then washing the items quite a few times.
A lot of headaches can be avoided by clear and honest communication.
Say 'thank you'
In Buy Nothing groups it is very common for the recipient to post a thank you in the group after receiving something. It's a kind gesture to extend a 'thank you' when you receive a gift.
This helps to further the sense of community as we practice common courtesy.
Use good judgment
If you aren't comfortable giving out your address, then don't. Find a local public place to pick up. It may be a bit more work, but it's worth it if you don't want people coming by your house.
As always, be wise with what information you give out online. While most people are well-meaning, it just takes one person to ruin things.
Don't take things you don't need or won't use
It's important to be intentional with the items you bring into your home. Free items can cause clutter in your home.
I used to do a lot of DIY projects and flipped furniture for a time. This hobby ended me with a garage full of clutter.
I had to force myself to stop picking up project pieces. Ironically this situation is what ended up being a big part of what led me to becoming a professional declutterer.
Be mindful of what you receive as even free things can end up costing you your space and peace.
Now you know what a Buy Nothing group is!
Now that you know what a Buy Nothing group is, why not try joining your local one? It's a great way to give, receive, and build community.
Are you part of a Buy Nothing group? What's your experience been? Please share it in the comments section!
Want to stay up to date with The Simplicity Habit? Sign up on the form below and get weekly tips on simplifying sent straight to your inbox. You'll also get the free the Your Home Decluttered Jumpstart which includes 100 easy items to declutter and 12 high impact areas to declutter in 10 minutes.