Inside: Looking for last-minute gift ideas that aren't junk? Get a gift quickly using one of these ideas!
As the days tick down to Christmas (and if your kids are anything like mine, they are constantly reminding you), are you feeling stressed or happy? I know for many the feeling is both.
If you still have shopping that isn't done, I wanted to offer these last-minute gift ideas that aren't junk.
Use these ideas when you're short on time to get meaningful gifts that won't become clutter.
Gift buying
Before we talk about the last-minute gift ideas, first ask yourself if a gift is really necessary. Often people end up overspending at the holidays because they feel obligated to buy gifts for certain people.
Expectations get set and people continue on with the tradition of exchanging gifts even if they don't like or enjoy it. If you're finding that your holiday is being negatively impacted by the extra stress and money that comes with holiday shopping, start by having open and honest conversations with friends and family members.
It can be a gift to each other to agree to not buy gifts. The holiday season shouldn't be focused on excessive stuff. The indication of how much you care about someone is not found in what material things you give them.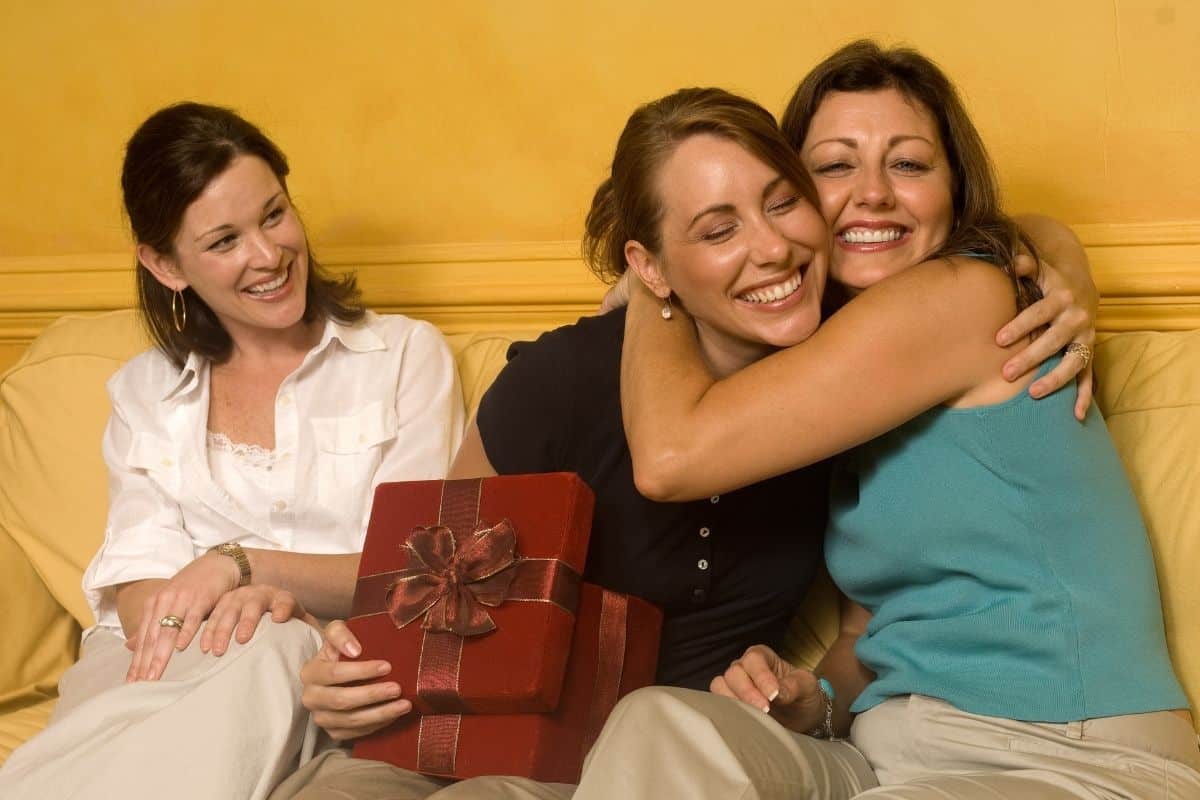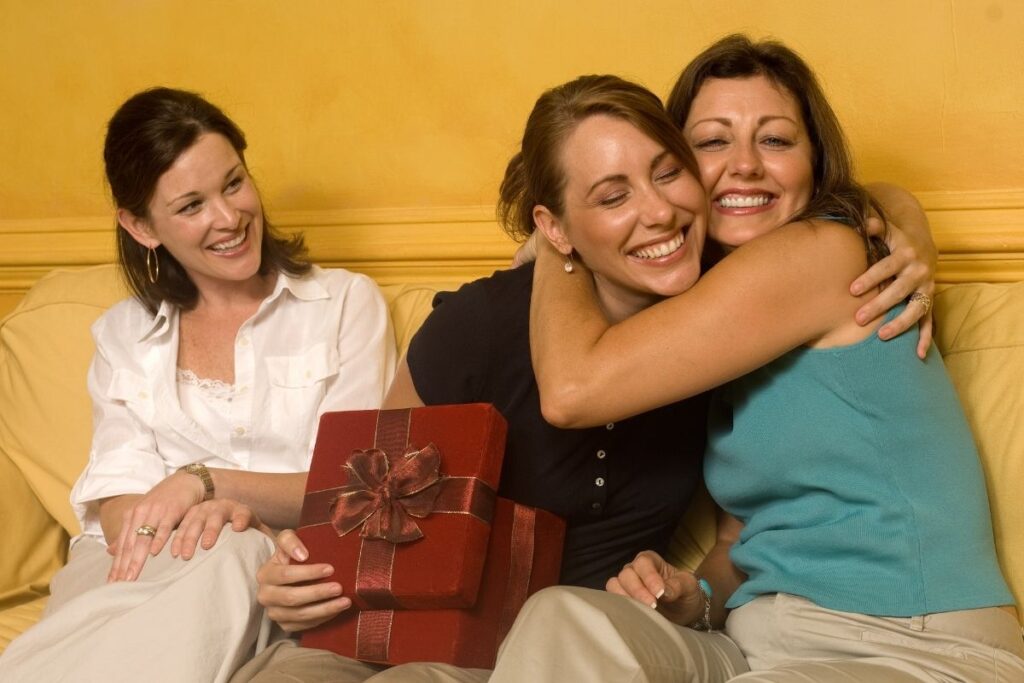 Experiences are better than stuff. They create lasting memories. While many types of experiences have been harder to come by in the last couple of years, that will eventually change. In the meantime, it just takes some creative thinking.
If you're like many people, this year's finances may be tight. If after having conversations with those close to you, you're still committed to finding a gift, a couple of these last-minute gift ideas won't cost you anything.
I don't know about you, but when I feel a time crunch to shop, I tend to not be as wise with my purchases. It's easy to overbuy when you're feeling stressed. Make sure you're thinking through your purchases so that you don't end up with debt and regret.
Last-minute gift ideas
Disclosure: As an Amazon Associate I earn from qualifying purchases. Please note that I only recommend products I use and love. Click here to read my full disclosure policy.
Just because you are shopping for a last-minute gift doesn't mean it needs to be junk or something that appears thoughtless. You can still come up with well suited gifts to the recipient. Here are ten ideas.
1. Use Amazon Prime
Are you an Amazon Prime member? I'm not. I do, however, take them up on their 30-day free trial offers when they give them to me though!
It is nice to have a free month of Prime when it's close to the holidays so I can order last minute if something has slipped my mind. You still have a couple of days left to order and get it here by Christmas.
If you go this route, resist impulse purchases or things that may become clutter. Keep in mind who you're shopping for and things that they'll actually love and use. You can purchase great consumables and staple items that will be useful to the recipient.
2. Buy secondhand
Buying secondhand may not be quite as convenient as clicking the order button on your computer, but you can definitely save money and you don't have to wait on shipping when you buy locally.
I've purchased from a few buy and sell groups on Facebook and I've also used OfferUp in the past. You can find great deals on hardly used items that didn't work for other people. It's a great opportunity for them to get a little money back and for you to get a great deal.
If you decide to go this route, use caution, and meet in a public place. Be wise in what you choose to buy this way too.
You want to make sure you're getting is in good working condition. My experience has been that, by in large, the people selling are honest and kind but, of course, use discretion.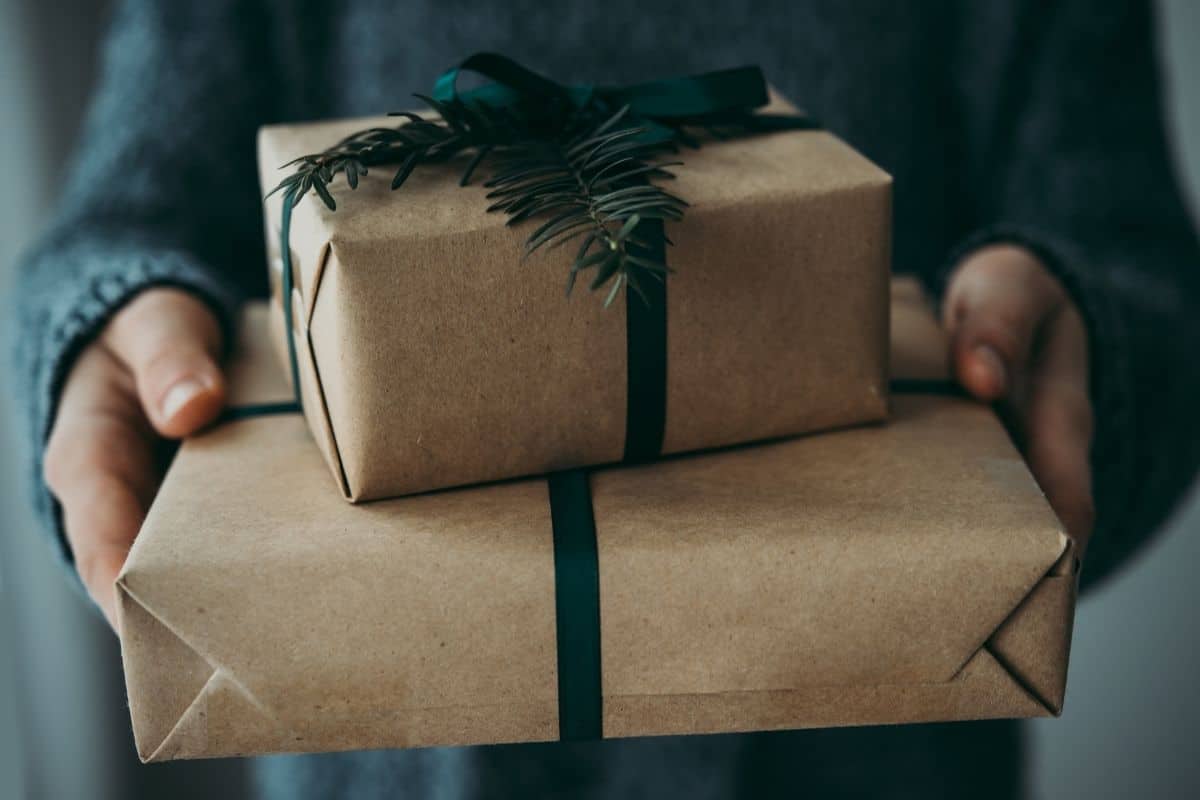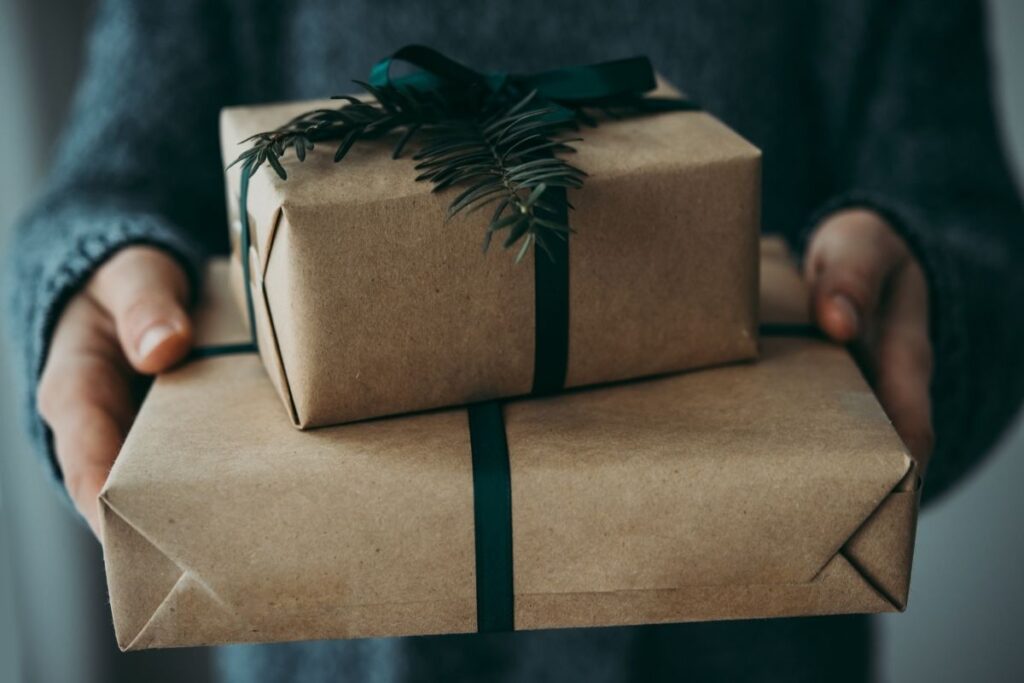 3. Go the DIY route
Here is a free gift option for you. Create a DIY gift using the craft supplies that you already have on hand. Look on Pinterest for ideas. We like done various jar crafts that turned out well.
If you don't have many craft supplies, consider creating a coupon book. You can look for templates on Pinterest by searching DIY coupon book or you can simply create your own. These are great for people that you live with or who live locally.
4. Give a 'coming soon' certificate
Perhaps shipping is delayed or you simply ordered too late, but you don't have to be empty-handed on the holiday. Take screenshots of the product and print them on a page that tells the recipient when its estimated arrival is.
Normally my extended family and I don't exchange gifts, but this year I got them each a mug after seeing someone share them on Facebook. I bought this mug for my sister and this one for my mom.
I got the 15-ounce size and loved being able to customize them. They're quite heavy and I was impressed with the quality too.
I'll admit that with shipping this is more than I would normally spend on a mug but I knew my mom and sister would make good use of them and enjoy them a lot. If it's too late to get shipped in time for Christmas, you could print out the design and gift the paper for them to see before it arrives.
5. Write a letter
Writing a letter won't cost you anything and might be the most meaningful gift that the recipient ever receives. I heard a couple of years ago about a dad who gifts his kids letters each year telling them how he's seen them grow and change that year.
In a world where things often go unsaid, taking the time to write out your thoughts and feelings of the good things you see in that person would be such a gift.
I think 2020 and 2021 have really given us a lot of lessons on what matters. Why not take this opportunity to affirm the people in your life that you love?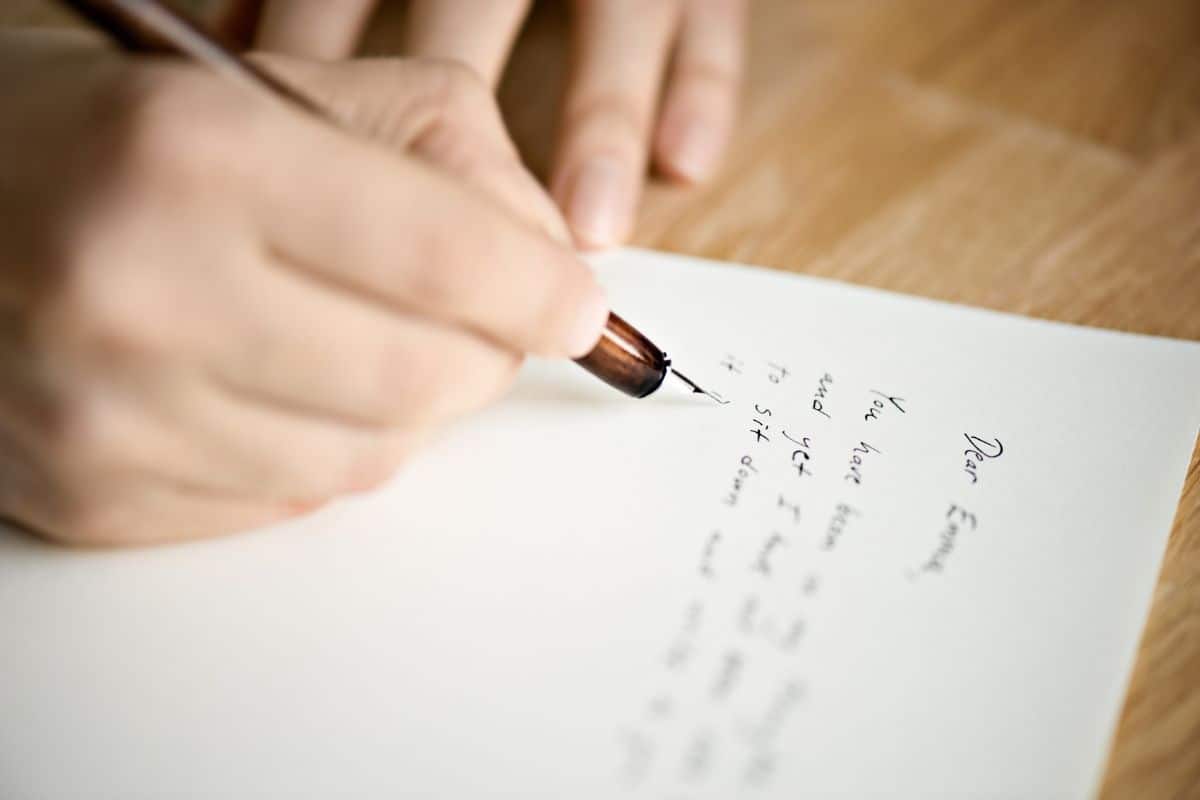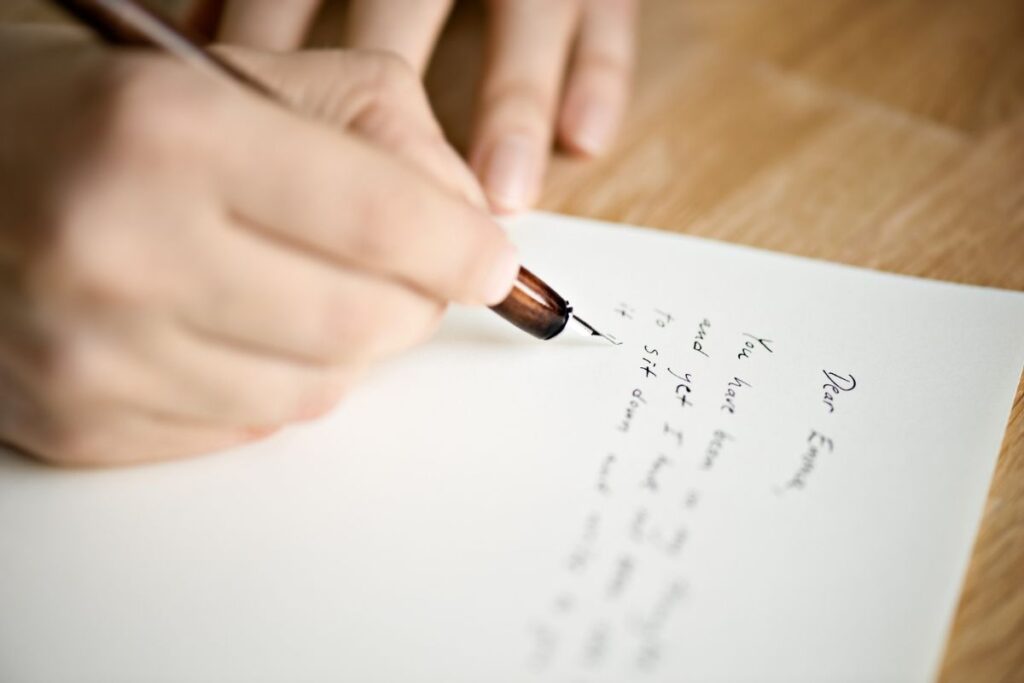 6. Buy a calendar & add important dates
Buy an inexpensive calendar at a local dollar store. Fill in important family dates in the calendar for the recipient.
I've also heard of people planning dates and writing those in on the calendar. I realize that could be a challenge this year, but at the least including the meaningful birthdays and anniversaries is a lovely idea.
7. Get a board game
A last-minute gift idea I love is board games. Our family loves board games. We included our 37 favorite board games here. We've had a lot of opportunities to play them this past year too.
If the recipient is limited on space, there are great card game options too that are easier to store.
While I am not going out to do any shopping this year, board games are an easy thing to add to my Walmart grocery pick-up this week should I need a last-minute gift. If you haven't done pick up with Walmart before you can get $10 off your first grocery order.
8. Gifting an experience
While gifting an experience is a lot more challenging this year, there may still be some good options in your area. Our zoos have still been open, so that may be a great gift.
An Airbnb gift certificate is also a really fun idea that could be used in the future.
It may take some extra creative thinking, but there are still some outdoor options or things that can be used later that will still work.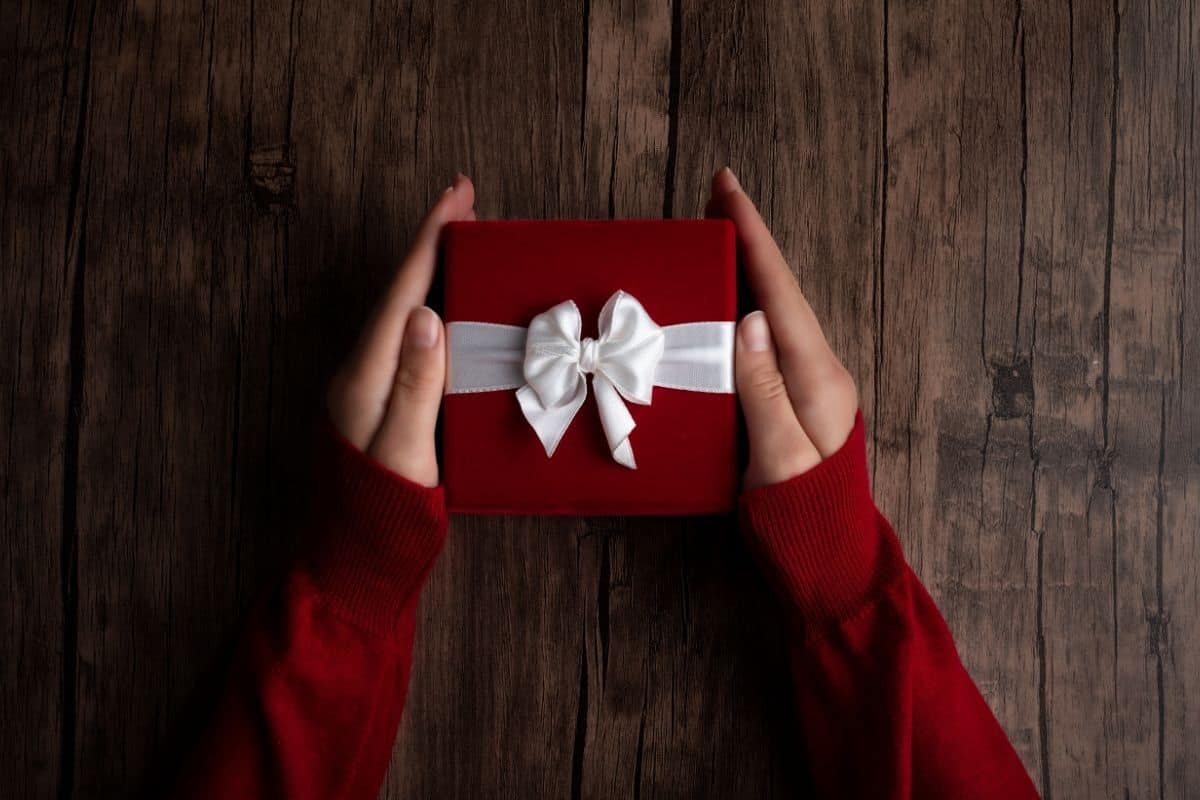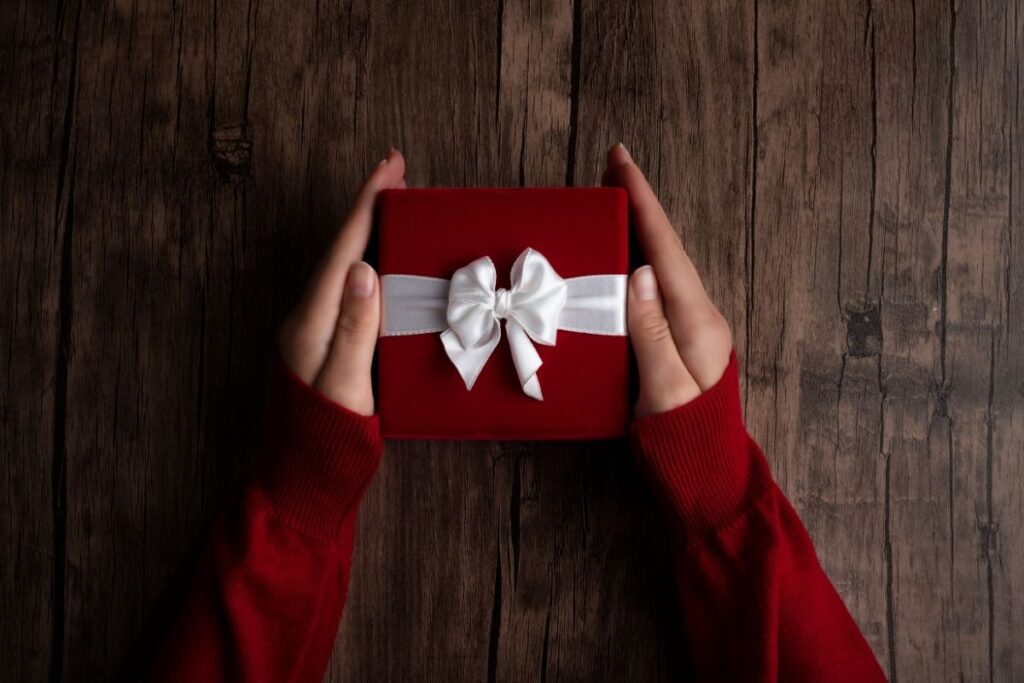 9. Gift an online course
What types of interests does the recipient have? There are so many great online courses that would make a great last-minute gift. Masterclass has quite a variety of options and currently has a 2 for 1 promotion going.
If you know someone who is looking to live more intentionally either with the things in their home or the stuff in their life, I offer a variety of digital products and an online course in my shop here.
10. Donate to a cause or organization in their honor
If you know someone who really doesn't want more stuff, but you want to give something that would be meaningful, donating to an organization in their honor is a great gift. There are lots of great organizations you can gift to.
We like World Vision and they have quite a few options for how you can help communities such as buying goats, chickens, or sheep. You can select what you want to buy and then they offer a printable card you can give to the recipient telling them what had been donated in their honor.
Another great one is The Hope Effect which helps with orphan care. What a great way to give a last-minute gift that will help people who really need it.
Looking for more gift & stocking stuffer ideas?
Check out this post on clutter-free gifts for all ages
And this one on clutter-free stocking stuffers for all ages
Want to stay up to date with The Simplicity Habit? Sign up on the form below to get weekly tips on decluttering and simplifying sent straight to your inbox. You'll also get the 8 Quick Wins for Decluttering Checklist.