Inside: Have a cluttered bathroom? Use these tips to declutter your bathroom fast!
Is your cluttered bathroom driving you crazy?
You aren't alone. Many of us are living with bathrooms that simply have too much stuff. From expired prescriptions and travel-size product trials to hair tools you never use, there's a lot of extra stuff that's taking up space in your bathroom.
If you're sick of struggling to find space to store stuff in your cluttered bathroom or can't ever seem to find what you're looking for, it's time to declutter your bathroom.
It might seem like a daunting task, but believe me, you can do it. With a little dedication and elbow grease, you can clean and organize your cluttered bathroom – fast.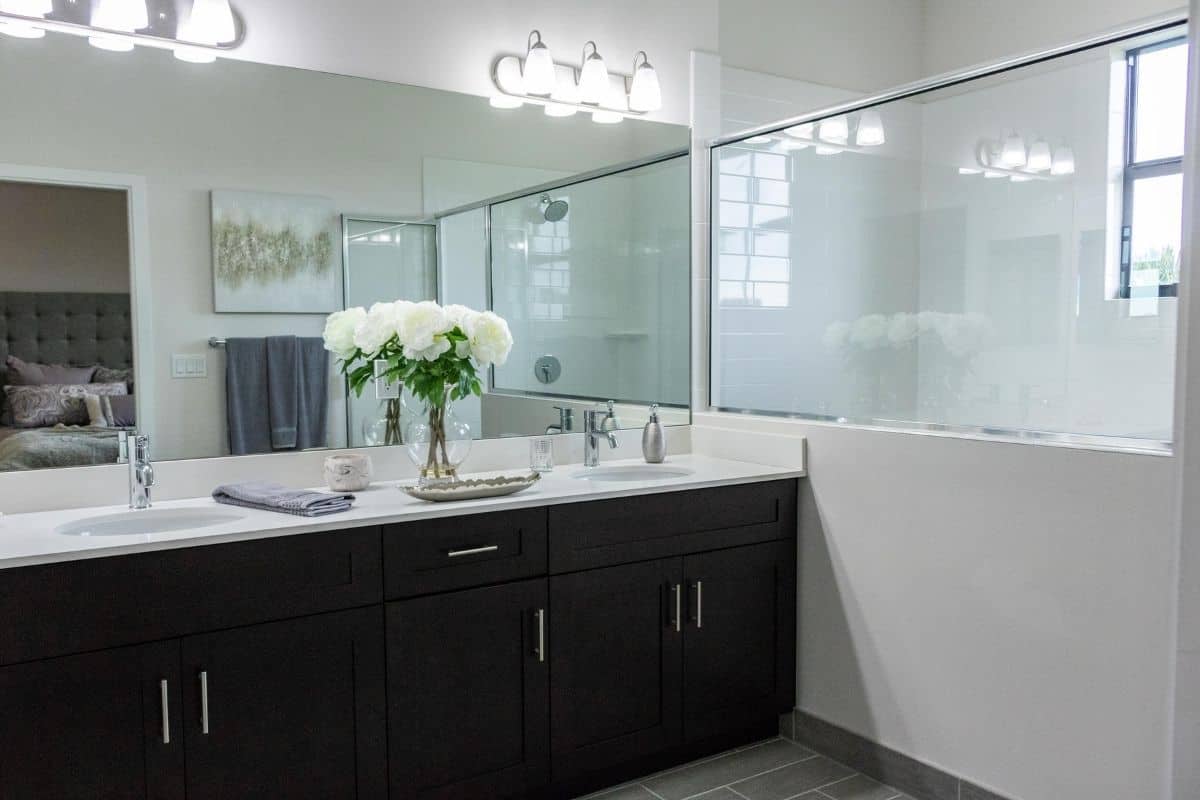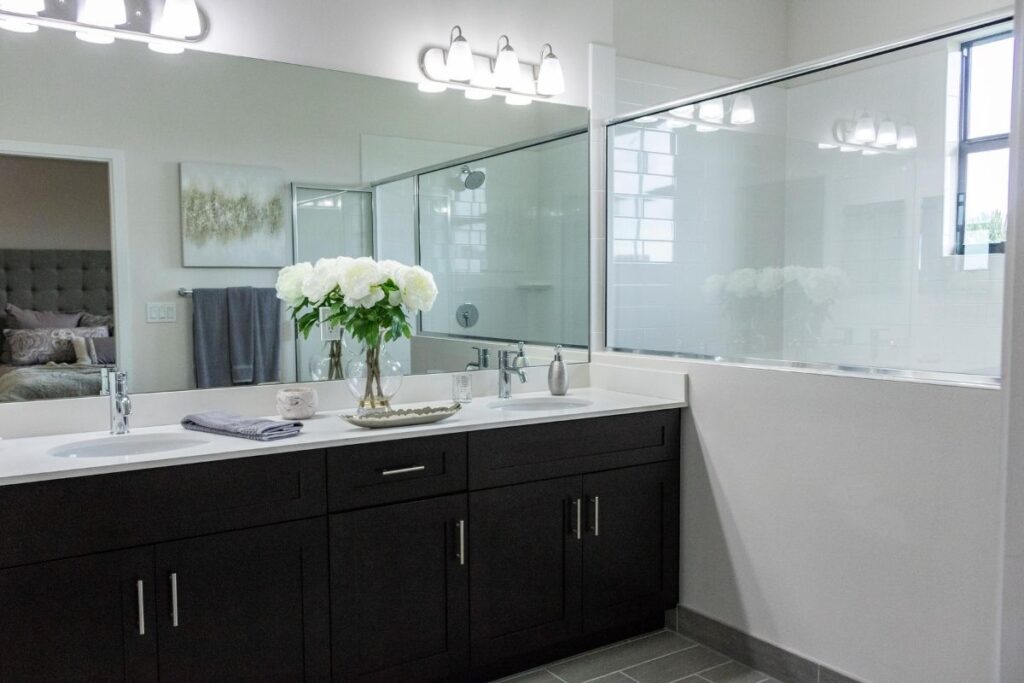 Your Cluttered Bathroom Is the Easiest Room to Declutter – Here's Why
If your biggest clutter problem is in your bathroom, you're in pretty good shape. It might not be easy – but it'll certainly be easier than tackling a massive living room full of stuff, or a study that's overflowing with too many papers and books.
Not sure why the bathroom is the easiest room to declutter?
Well, to start…
Your Bathroom Is Likely the Smallest Room in Your House
Chances are high that your bathroom is the smallest room in your house. While size isn't everything, it does come into play in a big way when you're trying to organize and declutter.
A smaller space is simply going to hold less stuff for you to deal with. And in a bathroom, where much of that space is taken up by fixtures like your toilet, sink, and shower or tub, you have even less space to fill with clutter.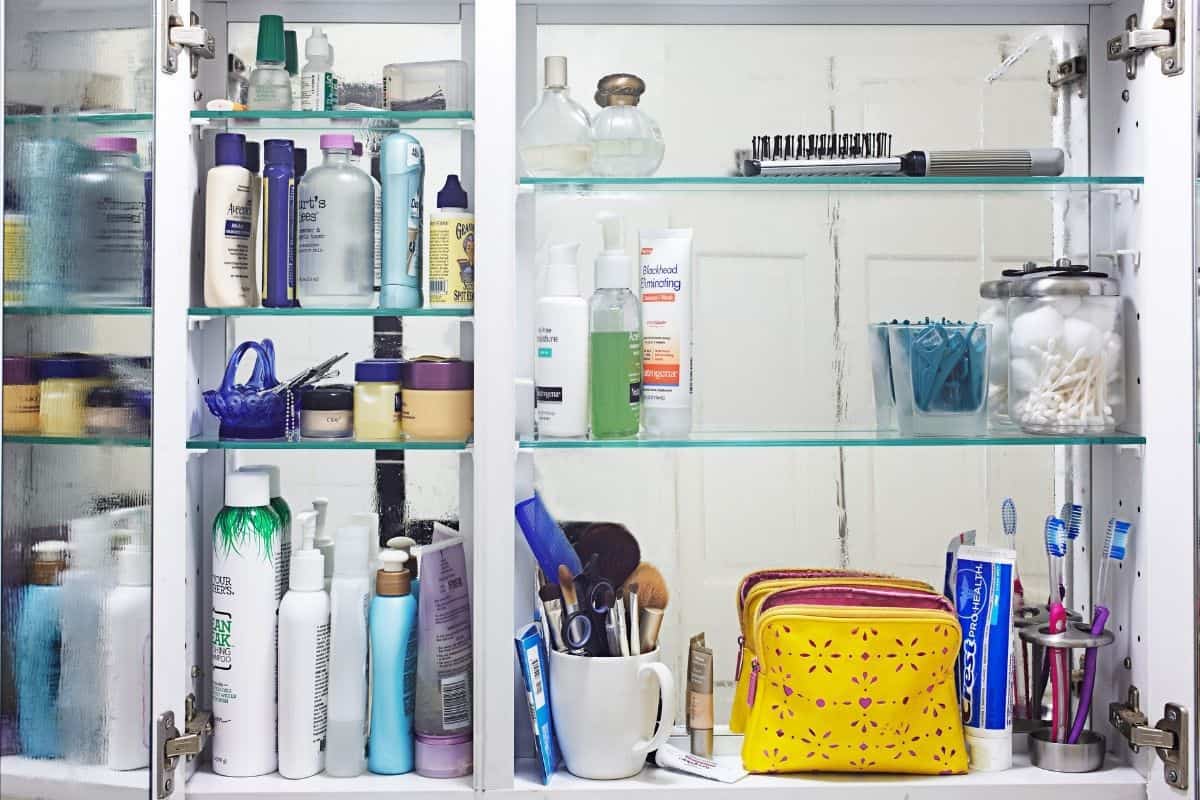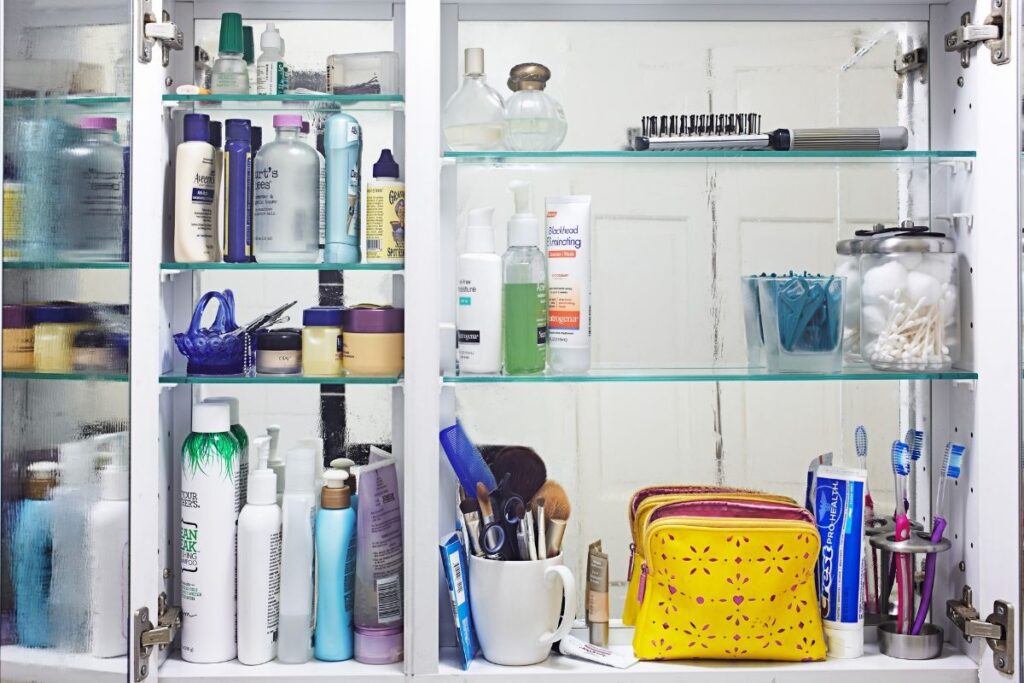 It Isn't Hard to Figure Out What to Keep and What to Toss
In some parts of your home, it can be difficult to decide what to keep and what to get rid of. And when in doubt, you can justify keeping pretty much anything around by saying you might need it later.
That excuse doesn't work in the bathroom.
The kinds of clutter you find in bathrooms is stuff that's simply been forgotten about – and is often long past its prime.
Most things stored in the bathroom have an expiration date and in most bathrooms, people still have many things that need to be tossed. It's much harder to justify keeping things that have gone bad.
You Aren't Emotionally Attached To the Stuff in Your Bathroom
Many of us have developed, to some extent, an emotional attachment to the things we own. We can develop a certain sentimentality around books, clothes, furniture, artwork, and many other items we own, which can make it difficult – or seemingly impossible – to throw away.
Thankfully, the bathroom isn't a prime location to accumulate that kind of stuff. Instead, you're dealing with toothbrushes, hair products, medications, bandages – things that you don't often think too much about.
Unlike items that can feel sentimental to us, most stuff in the bathroom has little to no emotional attachment, making it easier to say goodbye when it's time to declutter.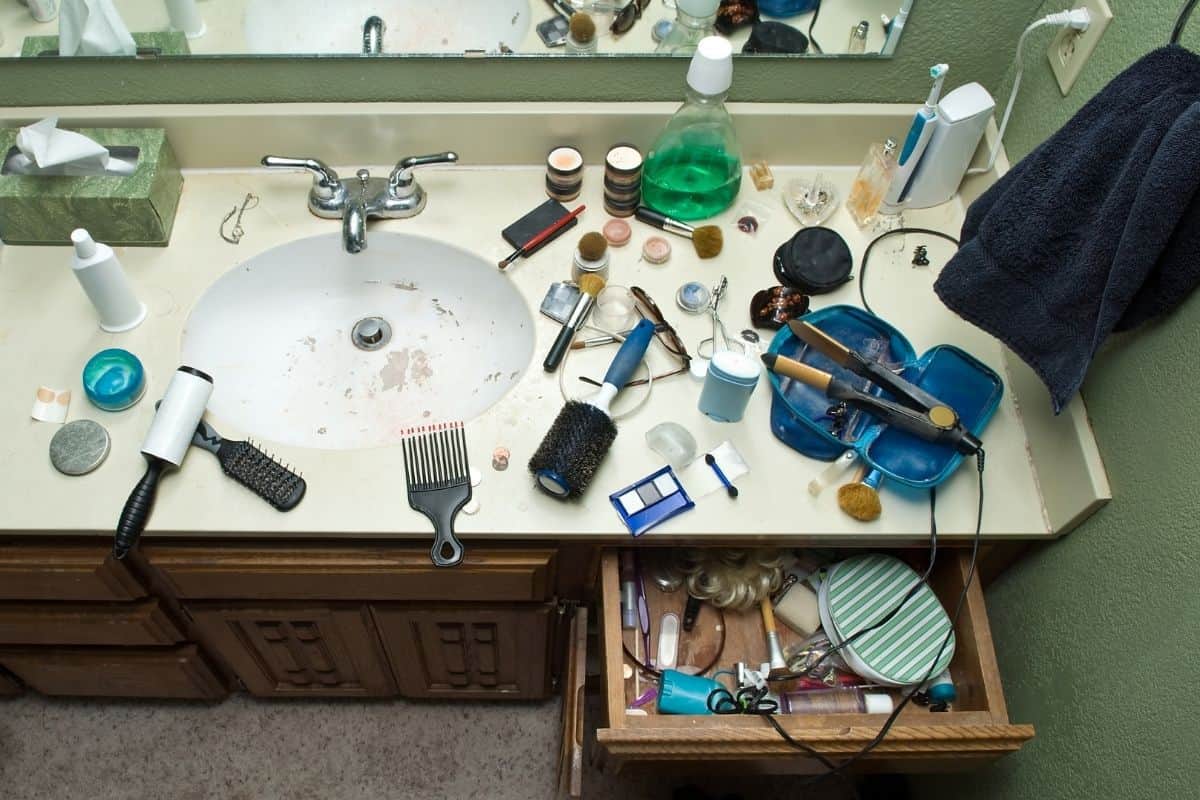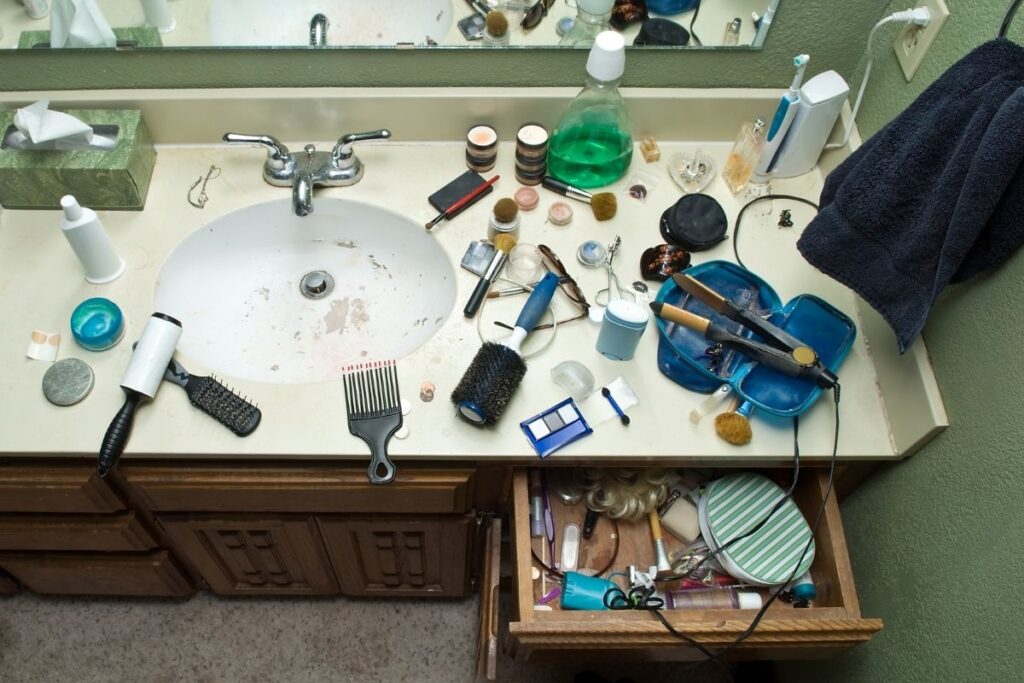 How to Declutter Your Bathroom – From Crazy to Calm in Five Simple Steps
Ready to tackle your cluttered bathroom? Roll up your sleeves, grab a trash bag and a box, and follow these five simple steps to take your bathroom from crazy to calm:
Step 1: Set Your Goals for Your Cluttered Bathroom
The first thing you need to do is establish some goals for your cluttered bathroom. Evaluate your space.
How's your under-the-sink space looking? Medicine cabinet? What about any kind of over-the-toilet storage? Closet space?
Check out each section of your bathroom. As you do so, envision what you want it to look like.
Figure out what your goals are for each portion of your bathroom – what you're trying to achieve. And let that inspire and motivate you to make it happen!
Step 2: Get Rid of Any Obvious Trash
Once you know what you're trying to accomplish, it's time to tackle the dirty work – literally. It's time to get rid of anything that's obviously trash.
Some trash you might find in your bathroom includes:
Old, fraying towels
Overused makeup brushes
Expired or unneeded medication
Perfumes or colognes that are expired or never get used
Expired first aid supplies
And that's just to start! You might just be surprised to see what you find lurking in your cabinets.
As you're getting rid of your bathroom trash, it's important to make sure you're disposing of everything properly! Expired medication, for instance, shouldn't just be tossed into the trash or washed down the drain. Instead, look into local resources for safe medicine disposal or ask a local pharmacy.
Check with your local animal shelter to see if they can use the old towels you're getting rid of.
Have a shampoo that you tried but didn't like? See if a friend wants it or post it in your local Buy Nothing group. While donation centers won't take opened containers, you can still find people in your community who will appreciate the items instead of tossing them all in the garbage.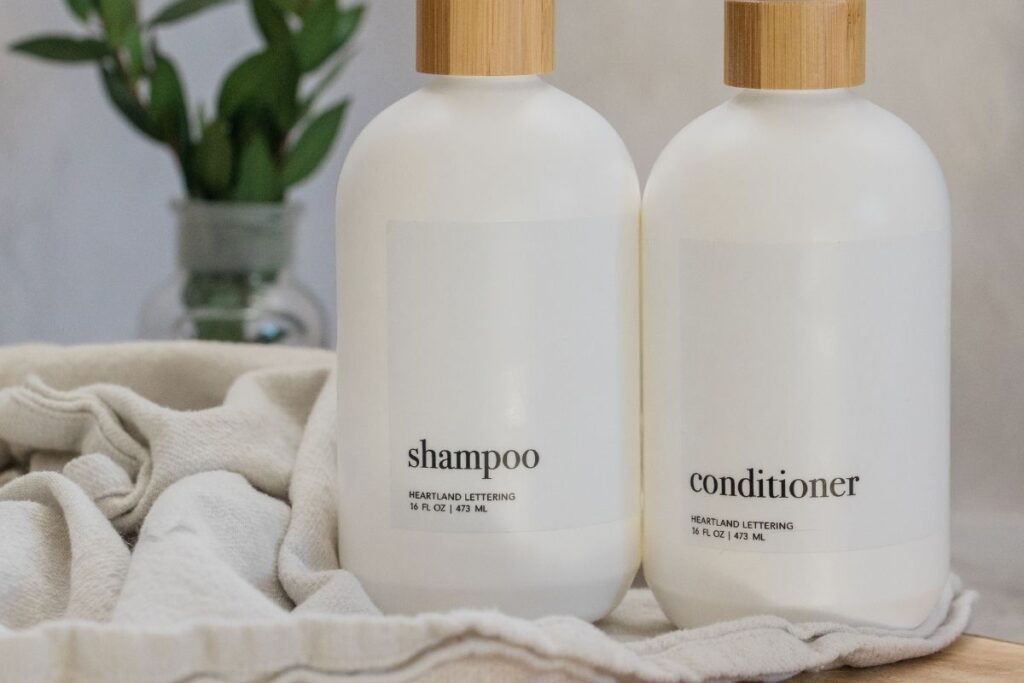 Step 3: Attack Your Bathroom By Sections
Once obvious trash has been removed, attack your bathroom by section to declutter your spaces. Evaluate everything from the stuff you keep in your shower and on your countertops to the things you kept in your drawers and didn't consider trash.
Ask yourself – is it clutter?
Does it get regular use, or is it something that generally serves no purpose? Is it actually adding value to your day? Would you buy it again if you didn't have it? Does it even work?
By asking yourself some legitimate questions, you can pretty easily determine whether something is truly useful or if it qualifies as clutter. Focus on the essentials in your bathroom and let go of all the things that aren't being used. It will make getting ready every day so much easier!
Step 4: Sort Your Remaining Stuff By Like Items
After you've eliminated the clutter from your bathroom, you should be left with everything you intend to keep. Now, it's time to organize it!
The best thing you can do is sort the things that remain by like items. Your medicines shouldn't be scattered around the bathroom – they should be kept in one place. The same goes for your makeup, your hair accessories, skincare products, cleaning supplies, and other types of items.
By keeping them together, you make it easier to find the stuff you need, saving you time and energy.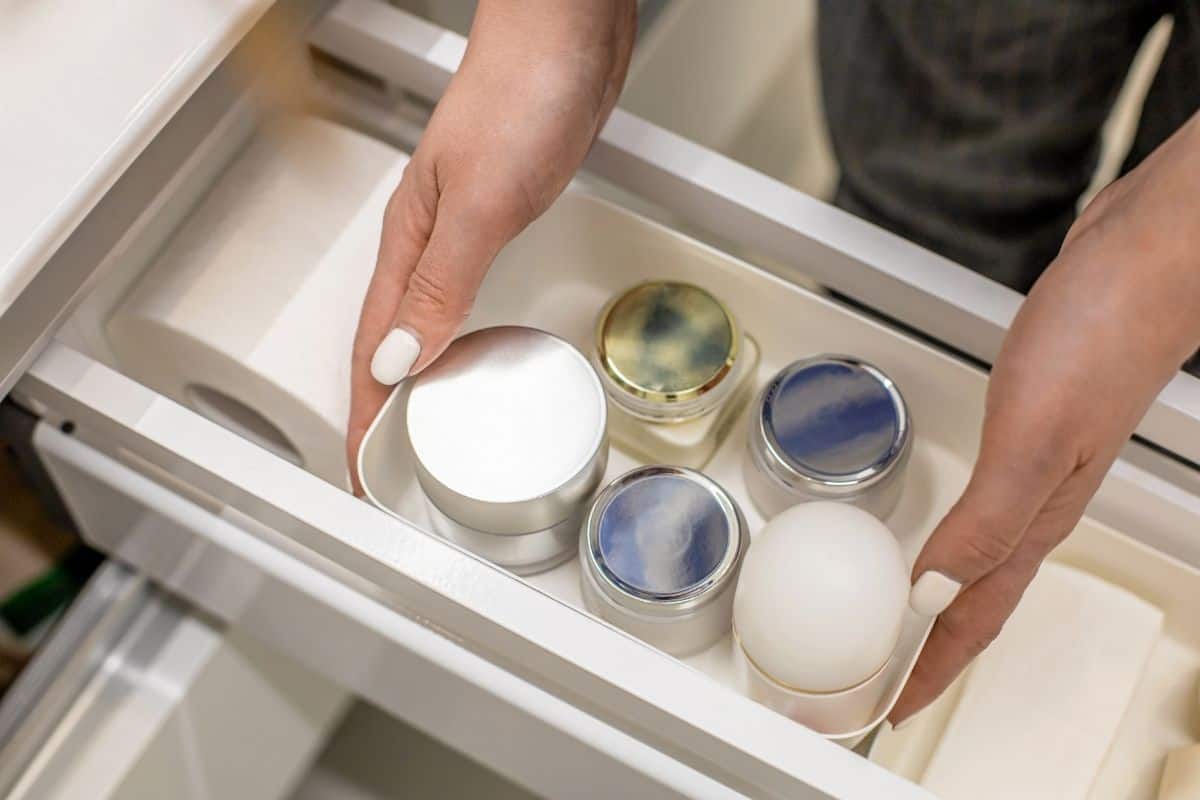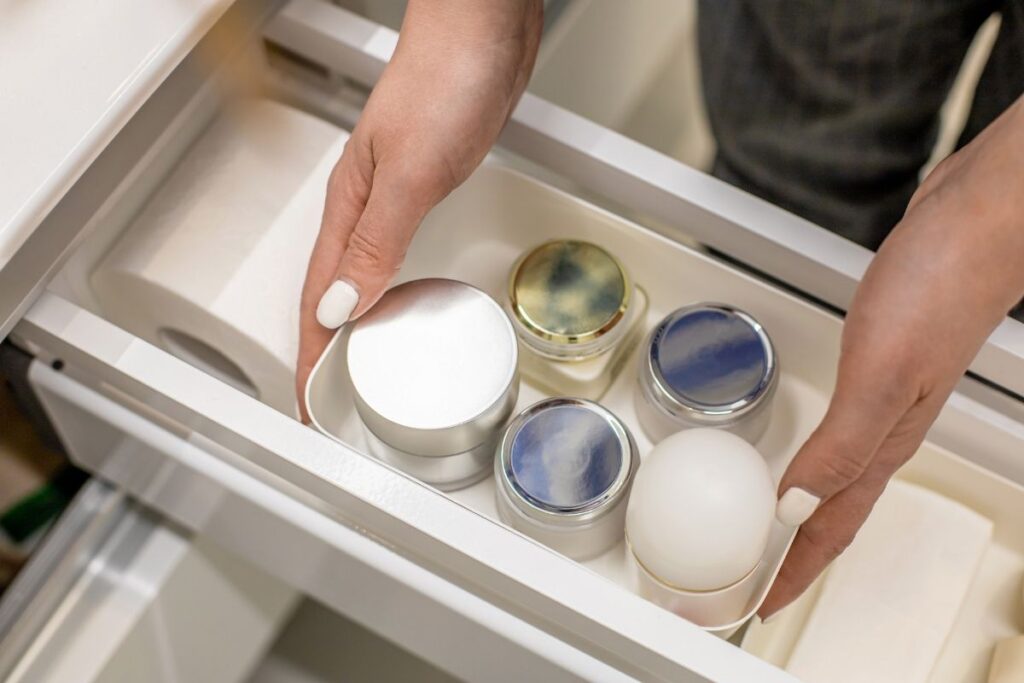 Step 5: Invest In the Organizational Tools to Keep Your Bathroom Clutter-Free
The final step in taking your bathroom from crazy to calm is investing in the right stuff to keep your bathroom organized. If you don't have the right tools to support your organizational systems, you're going to have a hard time succeeding.
Keep your system simple. You might just be missing a couple of organizational bins, or a basket to hold spare towels.
Maybe you need a drawer organizer or something to keep your countertop less cluttered. Whatever it is, don't hesitate to make smart investments into carefully selected items that will ultimately keep your space clutter-free. 
If additional storage is needed, consider upgrading to a larger bathroom vanity to accommodate the essentials. It can update the look of the room while providing necessary storage and add value to your home as well.
Keep That Decluttering Momentum Going – Don't Let It Slip Away!
Decluttering your bathroom can give you the motivation to continue tackling other cluttered areas in your home. Use the momentum to move systematically through your decluttering checklist until you've decluttered your entire home.
Have YOU Decluttered Your Bathroom? How Did It Go? Let Me Know!
Leave a comment and share your tips, tricks, and best practices for cleaning and organizing your cluttered bathroom.
Sign up on the form below to get weekly decluttering and simplifying tips sent straight to your inbox. You'll also get the free Declutter Plan of Attack to help you create your custom decluttering plan for your home.