Inside: Overwhelmed by a room or area in your home that is filled with junk? Learn how to clean out a room full of junk and reclaim your space for a complete makeover.
Is there one spot in your home that has somehow become the go-to spot for all of the junk in your house?
Are you sick and tired of staring at all of the clutter and mess? Do you feel totally overwhelmed when trying to figure out how to clean out a room full of junk?
You aren't alone. Many people struggle to stay neat, clean, and organized. Some of us are too busy to tackle the mess.
Others are too overwhelmed by the problem to even begin to address it. Still others are ready to make a change – but just don't know how to begin.
If you're ready to declutter and organize your junk room and give your space a complete makeover, keep reading!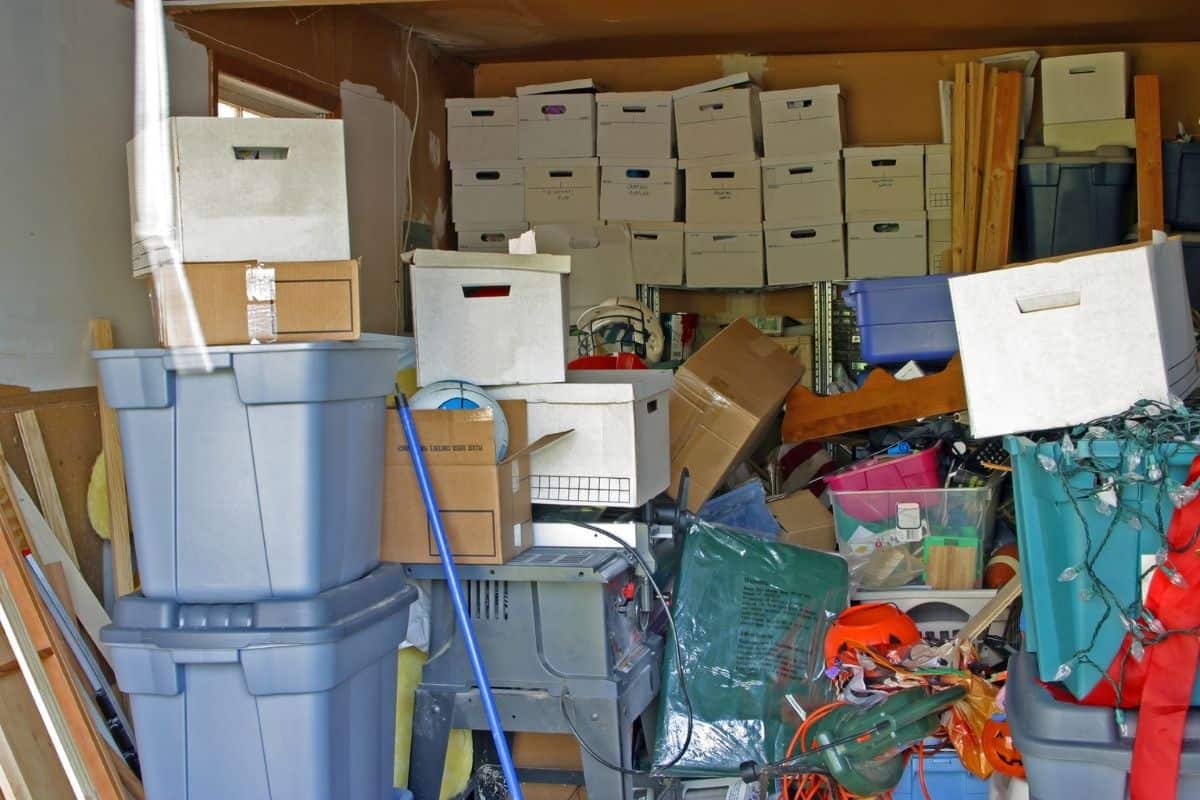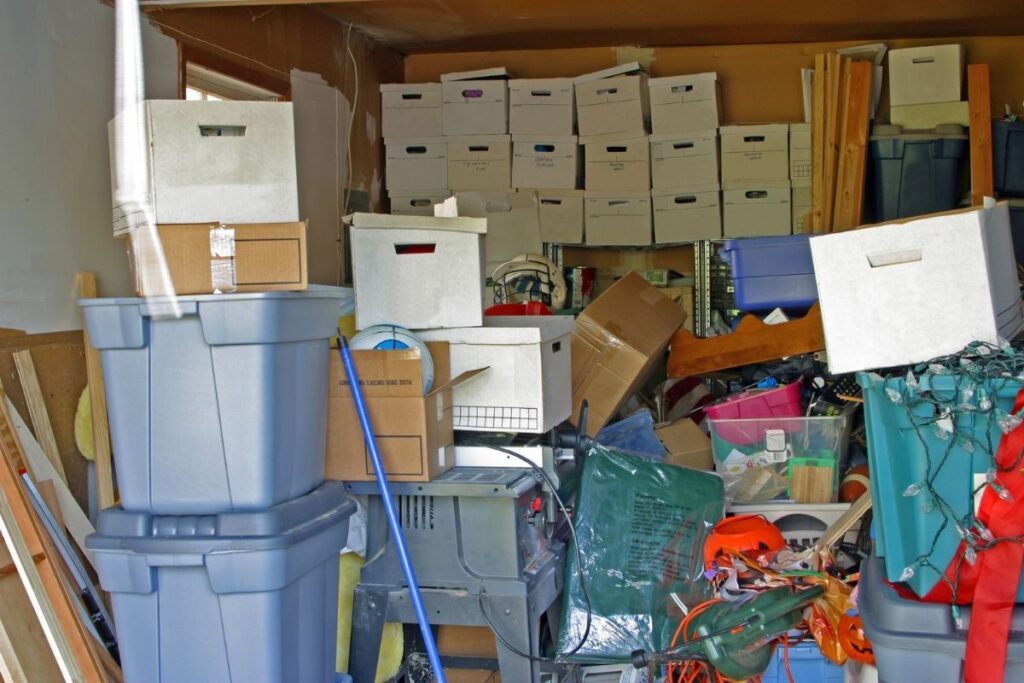 What is the Fastest Way to Clean a Cluttered Junk Room?
Many of us want to get rid of clutter – and we want it gone fast.
Unfortunately, it might not be so easy. While you can certainly make a LOT of progress in a short period of time, it's important to understand that it's going to take work. It took a while for all of that junk to get there – it's going to take a while to get rid of it all, too.
But with the right methodology, focus, and determination, you're going to transform your space into a clutter-free, highly-organized area.
What is the Best Decluttering Method to Clean Out a Room Full of Junk?
When it comes to figuring out the best method for decluttering your house, there's no "one size fits all" answer. Instead, every situation and space is different and should be addressed appropriately.
There are, however, several respected methods for decluttering and cleaning. Between the kondo style, the 20-minute method, the weekend plan, and the one-room-at-a-time approach, you should be able to find a decluttering method that works best for you and your family.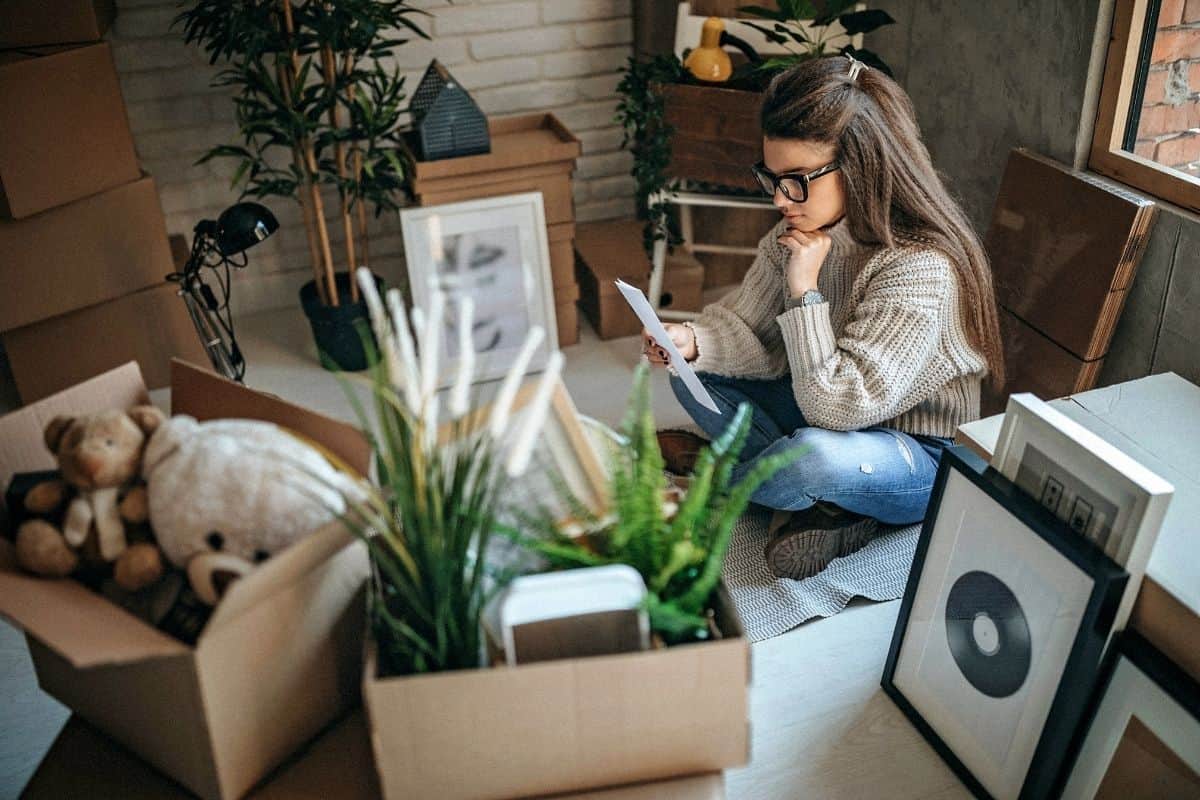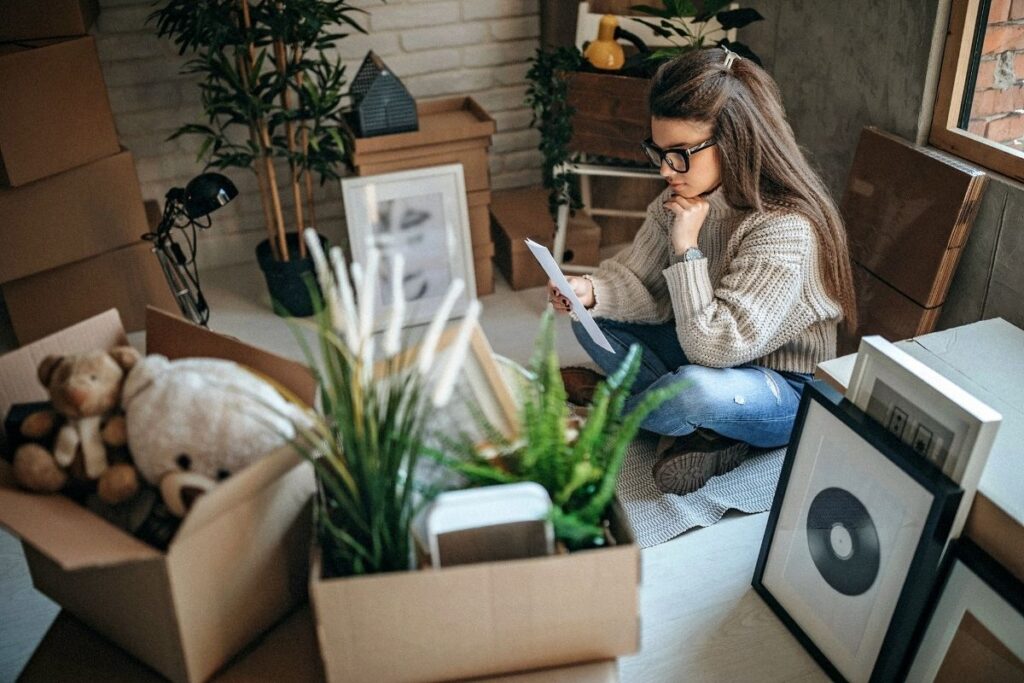 Phase 1: How Do I Declutter My Junk Room?
So you've decided that you want to know how to clean out a room full of junk. Great! But…
Where do you start?
The question can feel incredibly overwhelming. You're probably facing a pretty big challenge – after all, there's a reason you haven't tackled it yet.
Now, fair warning: when you start to declutter and organize, it might get worse before it gets better. Your room might feel even more disorganized at first.
But trust that it's part of the process – and know that you're going to feel so much better once your junk room makeover is complete.
Make a Game Plan for a Junk Room Makeover
Once you've made the decision to declutter your junk room, you've got to figure out how you're going to do it. And the best way to figure that out?
Make a plan!
A good plan can be the key to your success. And it doesn't have to be a complicated plan, either – even if you're facing a complicated mess.
By giving yourself some guidelines, expectations, and parameters, you're going to be surprised to see just how easy the process of cleaning out your junk room can be.
Which rooms are you going to address? Which rooms are going to wait until next time? Are you focused on totally purging and getting rid of all of your junk, or is getting all of that stuff organized going to be your biggest challenge?
And don't forget your goals! How would you like the room to look, feel, and function when you're done? Getting clear on how you want to after to look can help motivate you during the decluttering process.
Put a little thought into it. Then, find a pen and paper – or open your favorite word processor – and make it happen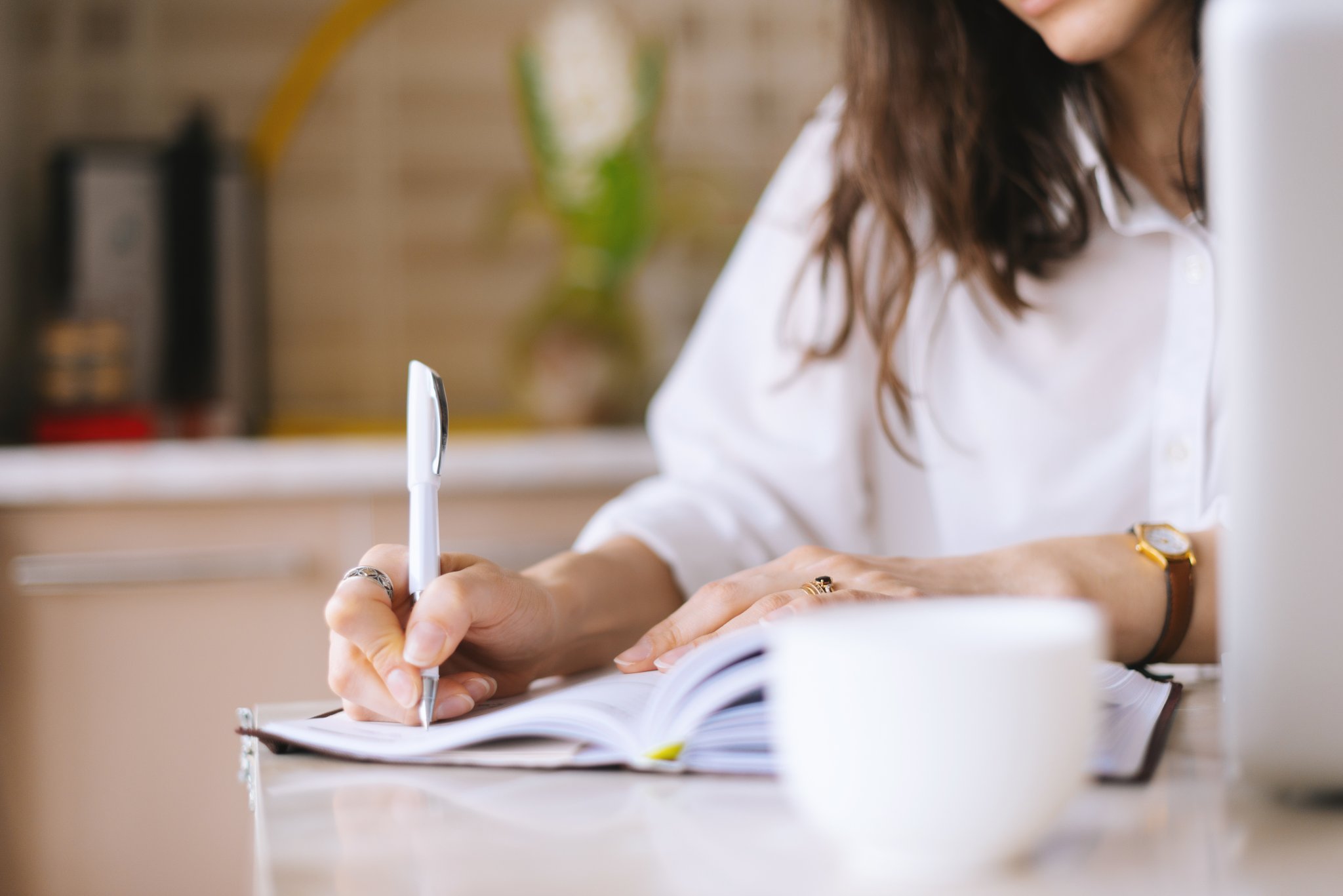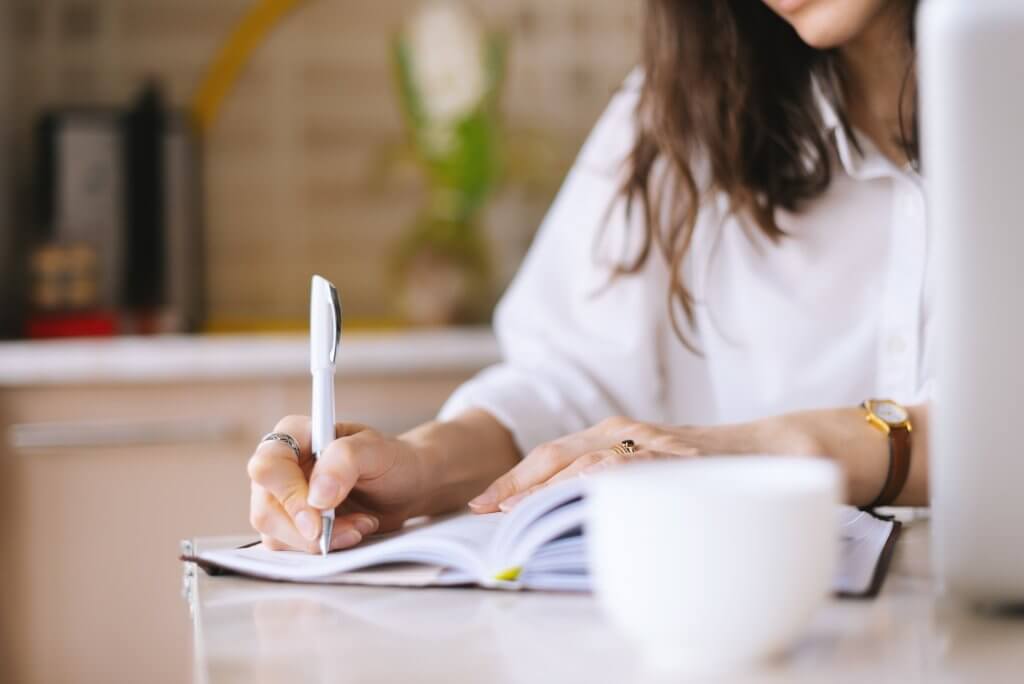 Get the Supplies You Need to Declutter a Junk Room
Picking up essential supplies to declutter your room can be an excellent place to start. Your shopping list might not look exactly like someone else's, but that's ok – you're decluttering your junk room, and everyone's situation is different.
Some supplies you might like to pick up beforehand include:
Boxes and bins – to make it easier to transport items to the recycling bin and donation facilities, and good for organizing the stuff you've left behind.
Labels – to make sure you know what you're putting into all of those boxes and bins and can find what you need later.
Cleaning supplies – chances are, all that clutter has been covering up a lot of dust. You're going to want to clean that up before you try to get organized.
Set Up Sorting Areas
Once you've got the supplies you need, it's time to set up your sorting areas for your things.
In phase two you will be making decisions about your items, but for now, you are simply setting up your sorting areas. Have a space designated for the following four things:
Keep pile – this area will be for the things you love and use and definitely want to keep in your space.
Trash – this will be for things that just don't have any more life left in them. If you know you will have lots of trash, do a quick Google search to price out renting a dumpster in your area.
Recycle bin – are you a box hoarder? The recycle bin will be for all the cardboard and recyclable packaging or papers you have sitting around.
Donation bin – this will be used for your unwanted items that are still in good condition. Old clothes, shoes, books, toys, furniture, and pretty much anything can fall into this category.
It's easy to feel like you aren't making much progress in this initial stage of cleaning your junk room as you're setting everything up and getting ready to take action.
Hopefully taking these steps will help you to feel prepared to now get started.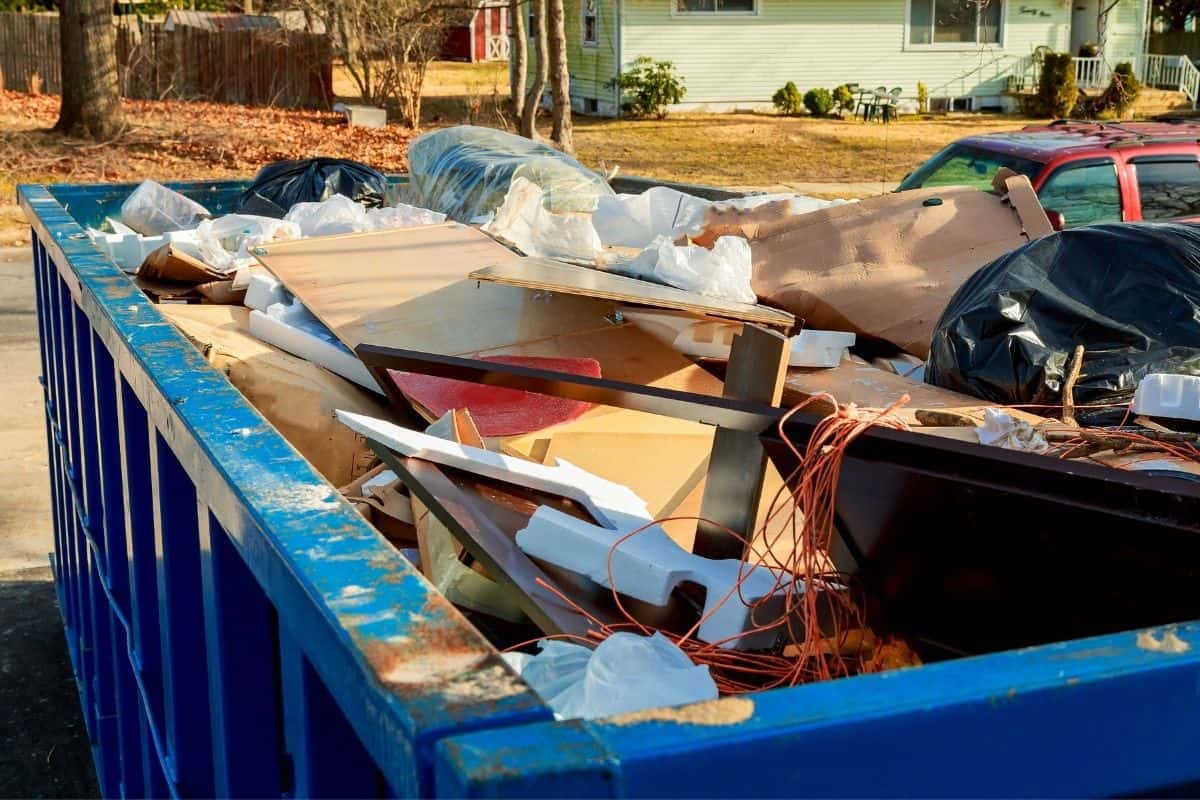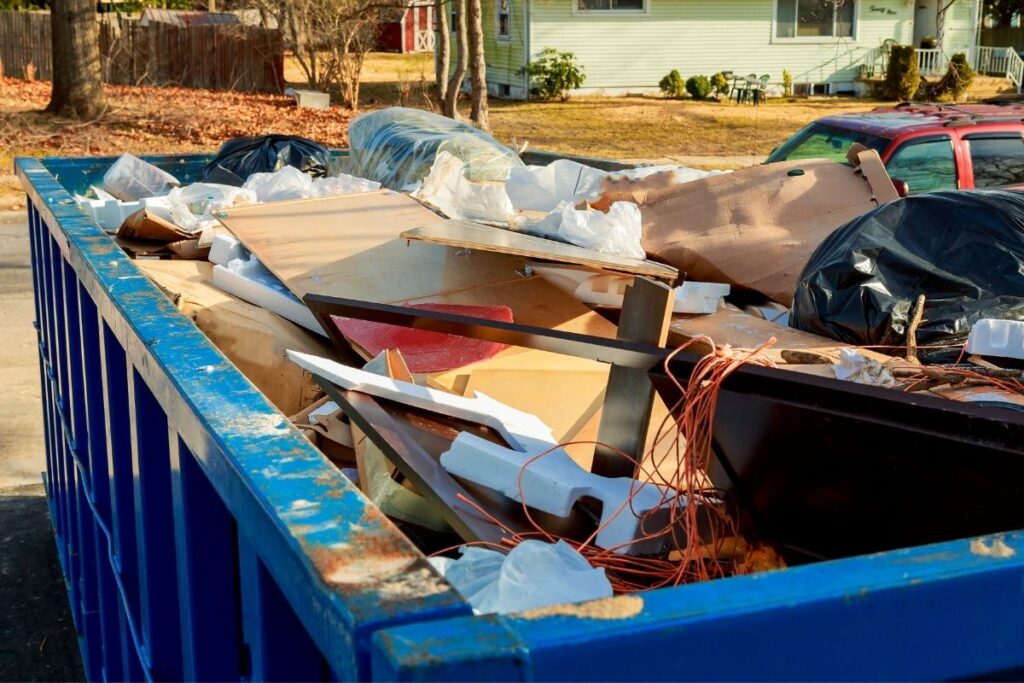 Phase 2: How to Get Rid of Junk
Once you've made your plan for how to clean out a room full of junk, it's time to roll up your sleeves and actually get rid of the junk in your room. And believe it or not, it's easier than you think! 
If you're ready to clean the junk out of your junk room, here's how to make it happen:
Start By Clearing Out the Big Stuff In Your Junk Room
Focus on the big stuff first. By getting bulky furniture and other things that take up a lot of room out of the way first, you'll have more space to work and feel less overwhelmed by the clutter that remains.
Focus On One Area at a Time to Declutter Your Junk Room
Next, step for how to clean out a room full of junk is to focus on one small area at a time. Maybe it's your bookshelf. Or perhaps a pantry. Or possibly it's a corner of the room.
Whatever you choose, focus on that spot first and don't move on until that space is totally decluttered. Once you see how much of a difference it makes, you'll be inspired by your progress and motivated to do more. 
Keep Only What You Use and Love
As you're sorting through your items to decide what stays and what goes, be realistic. The more honest you can be with yourself about what you truly use and love, the more efficient you will be in the decluttering process.
It's OK to hold on to some items out of sentimentality, but if your goal is a junk-free, decluttered room, you need to be willing to let some things go.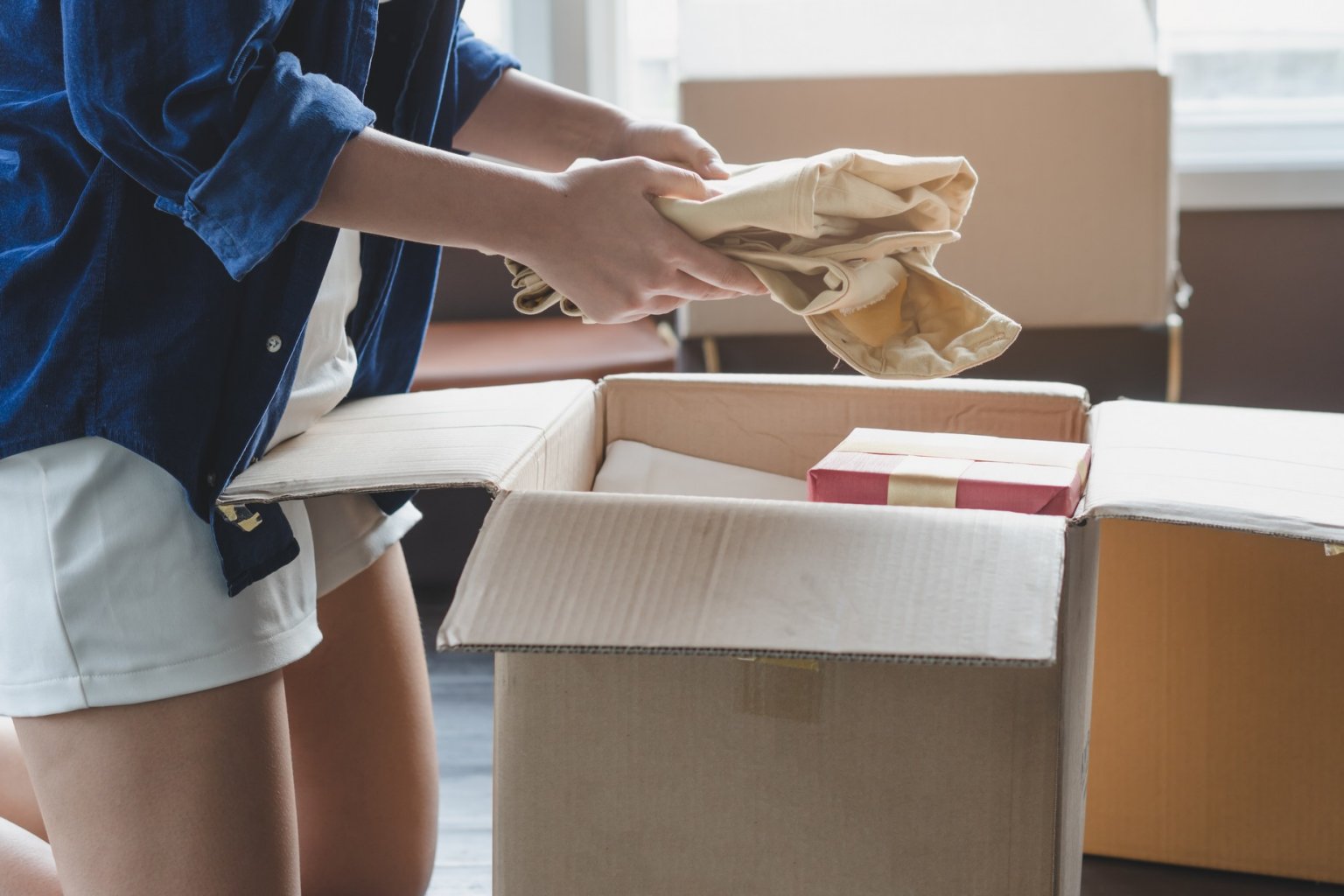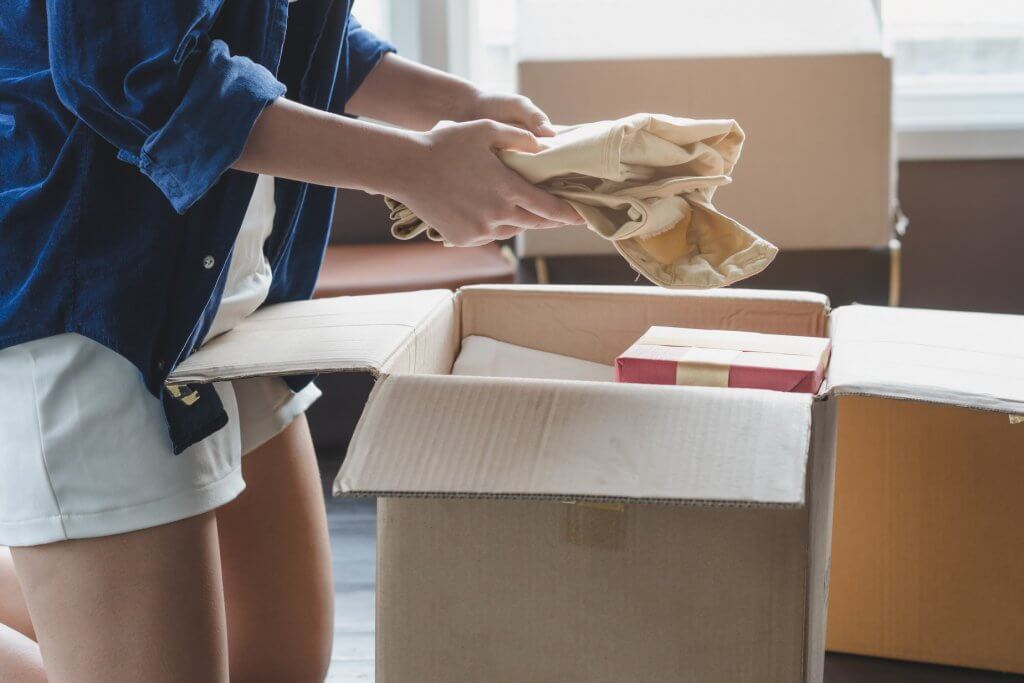 If you've identified this particular space as the junk room, odds are good you've put a lot of items in it that you don't really value. Junk has a way of attracting more junk. After it piles up it can keep an entire room or space from being used for its intended purpose.
The more ruthless you are in the decluttering process, the more you create breathing room and free up the space to be used in a new or different way.
Only Have Items in the Room that Belong In the Room
Over time, it's easy for items to wander away from their intended location and find a new home elsewhere in your house. This tends to happen in common spaces – kitchens, living rooms, dining areas.
But if your goal is to get organized and get rid of your junk, making sure the items in a room actually belong in that space will make a big difference.
Getting books, toys, games, and clutter out of your kitchen will give you a surprising amount of room to actually cook – and will make it way easier to organize the stuff that actually belongs there.
What to Do With Unwanted Items
At this point, you may have a lot of items that ended up in the donation bin. There are responsible ways to get rid of unwanted items.
Do a bit of research to check out what the needs are in your community and find an organization that you feel good supporting. Some places may even offer to pick up your items. Just make sure you're aware of what type of items they do (and don't) accept.
Another great option is gifting through your local Buy Nothing group. It's a great way to give to the end-user and to get to know new people in your community.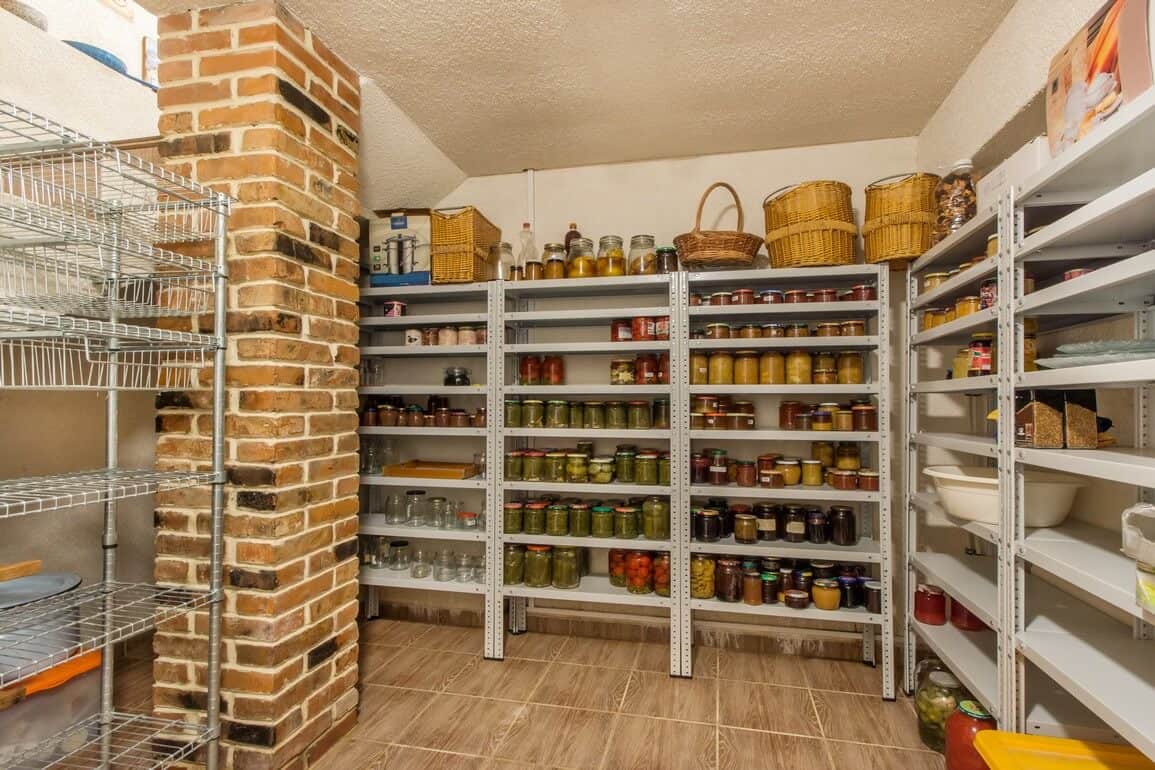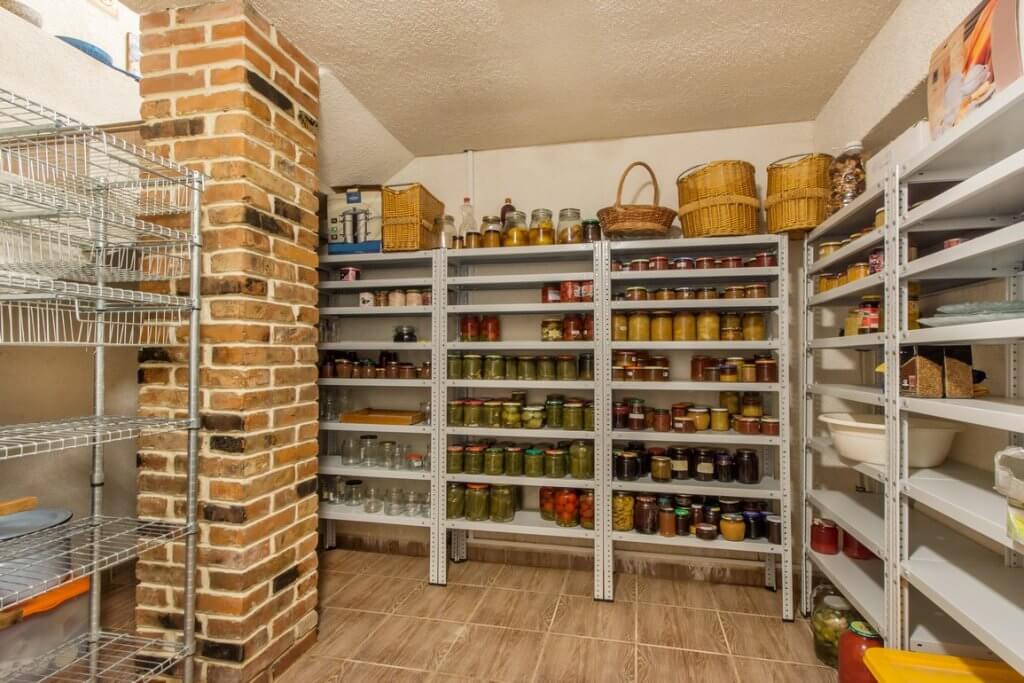 Phase 3: Organizing a Junk Room for a Makeover
Now that you've decluttered and gotten rid of the junk in your room, it's time to get organized. By implementing systems and long-term solutions to help support your organizational needs, you'll make it as easy as possible to stay organized.
Use Storage Solutions that Work for You
There's really no "one size fits all" storage solution out there that will work for everyone. Instead, it's going to depend on a lot of factors – the items you're trying to store, the space in your home, your budget, and your level of commitment to maintaining the system you choose.
Focus on practical storage solutions that you think will be sustainable for your home. Organizing doesn't have to cost you anything. You can often use items you already have on hand.
Utilize Closet Space for Your Junk Room Makeover
Closet space can make a huge impact when it comes to decluttering your space. It's an excellent spot to reduce visual clutter – but it can become a slippery slope. Make sure that your closet doesn't become your new dumping ground for all things clutter.
Make smart use of your closet space by using a hanging organizer, shelving, bookshelf, or other organizational tools to help you maximize the space.
Every item needs a designated home so that it can easily be put away. That also helps things stay organized and reduces clutter.
Keep Like Items Together
It might sound like common sense, but when you're organizing your cluttered room, it's smart to keep similar stuff together. For instance, it's ideal to have all of your books in one place – not spread between the desk, the bookcase, and your nightstand.
And in your kitchen, all of your spices should be in the same area. By keeping like items together, you're making it easier to stay organized and easier to find the things you're looking for when you need them. That helps prevent buying duplicate items too!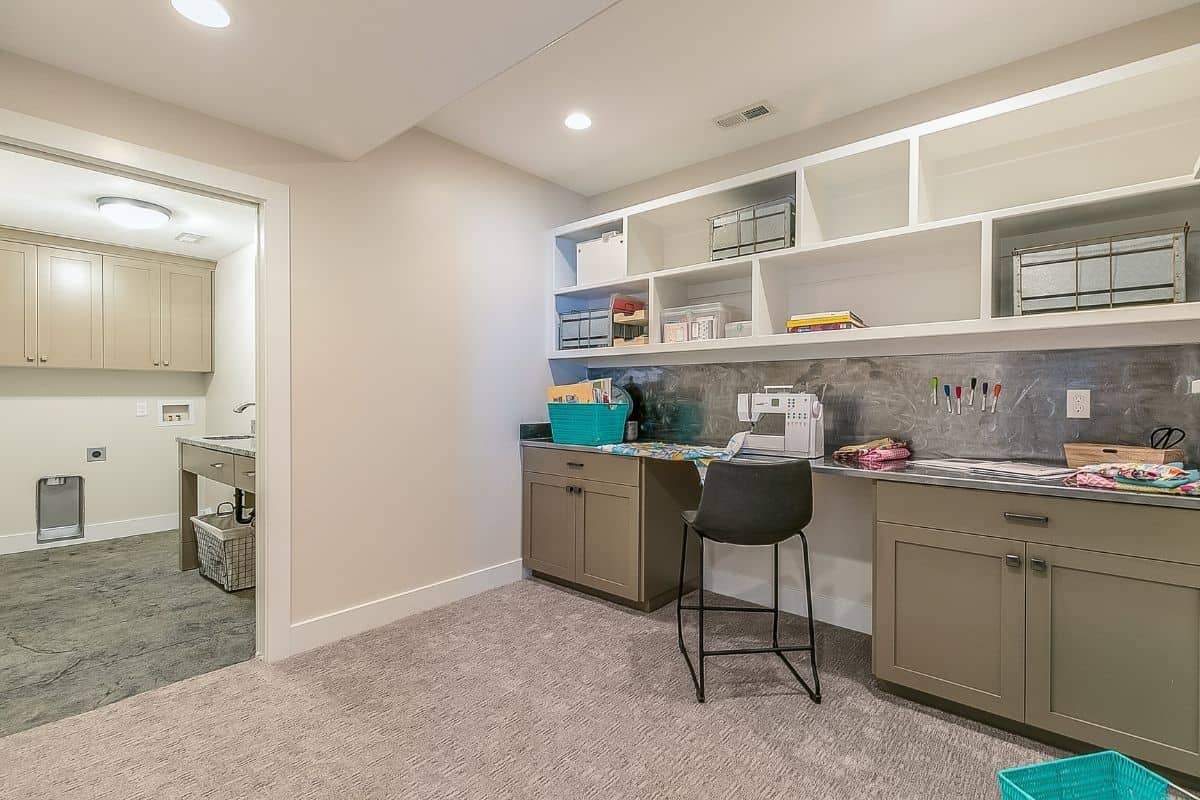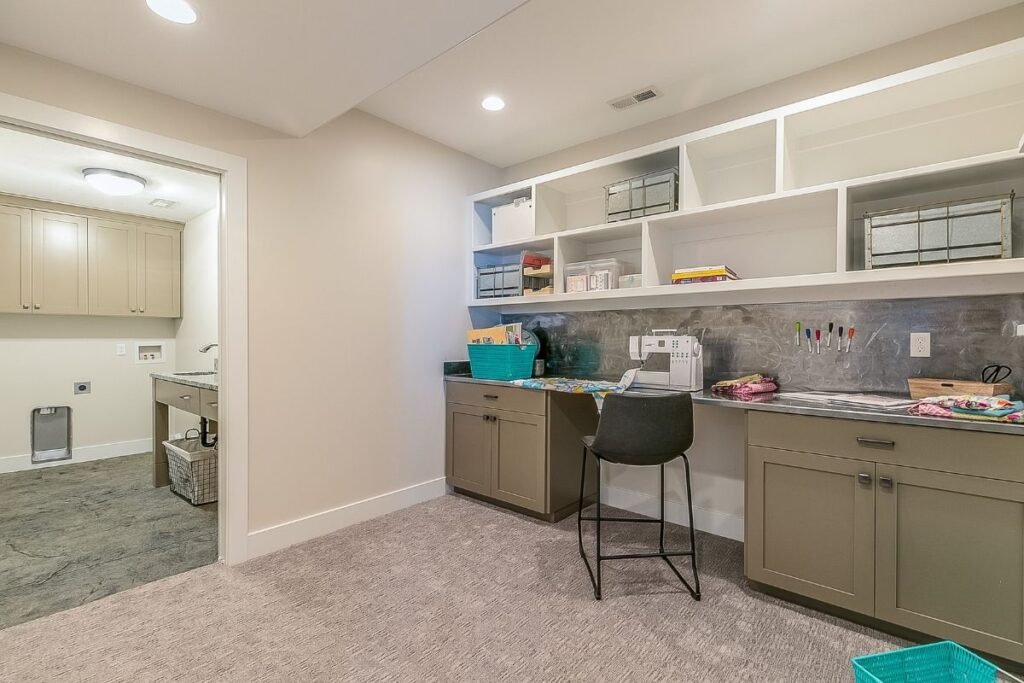 Now that you know how to clean out a room full of junk, you're ready to make that junk room makeover happen!
The process of cleaning out the junk in your junk room might be a little painful, but I promise, it will be worth it in the end! The peace of mind and sense of calm your organized space will bring will make it well worth the effort.
I can't wait to hear how you transform your junk room into a functional space that you love!
Sign up on the form below to get weekly decluttering and simplifying inspiration sent straight to your inbox! You'll also get the free Declutter Plan of Attack Worksheet to help you customize your own decluttering plan for your home.