This has been an unusual year, but that's why we have found it even more important to enjoy some the best simple and frugal fall family activities. We've already done some of these activities and look forward to doing more of them.
My kids are often looking forward to the next holiday, birthday, or vacation. Having many of our traditions altered since March has been a challenge.
We've been working on creative solutions are I'm trying to focus on all the things we can do this year. Not everything will be the same, but we can still enjoy some of our favorite simple and frugal fall family activities.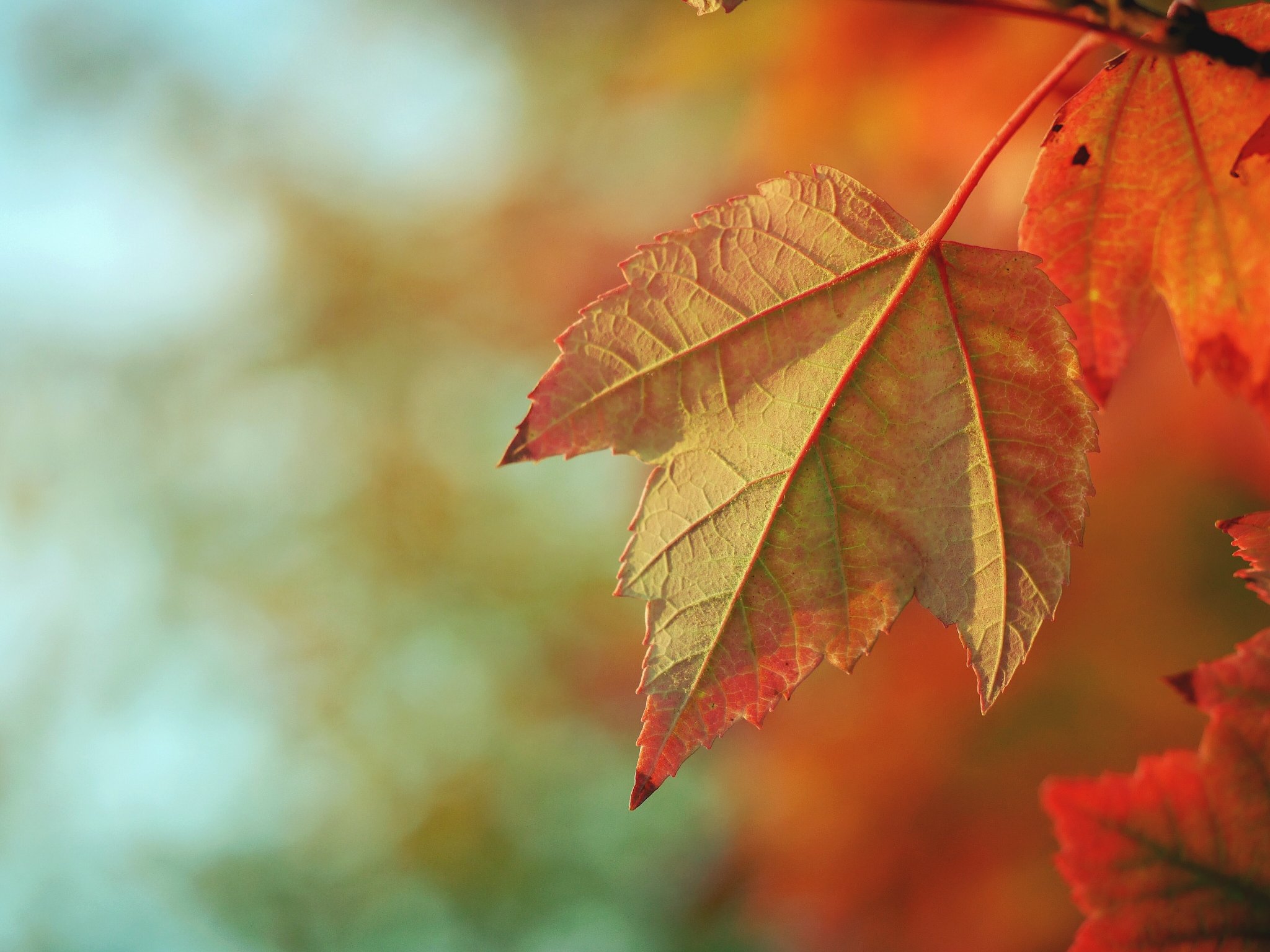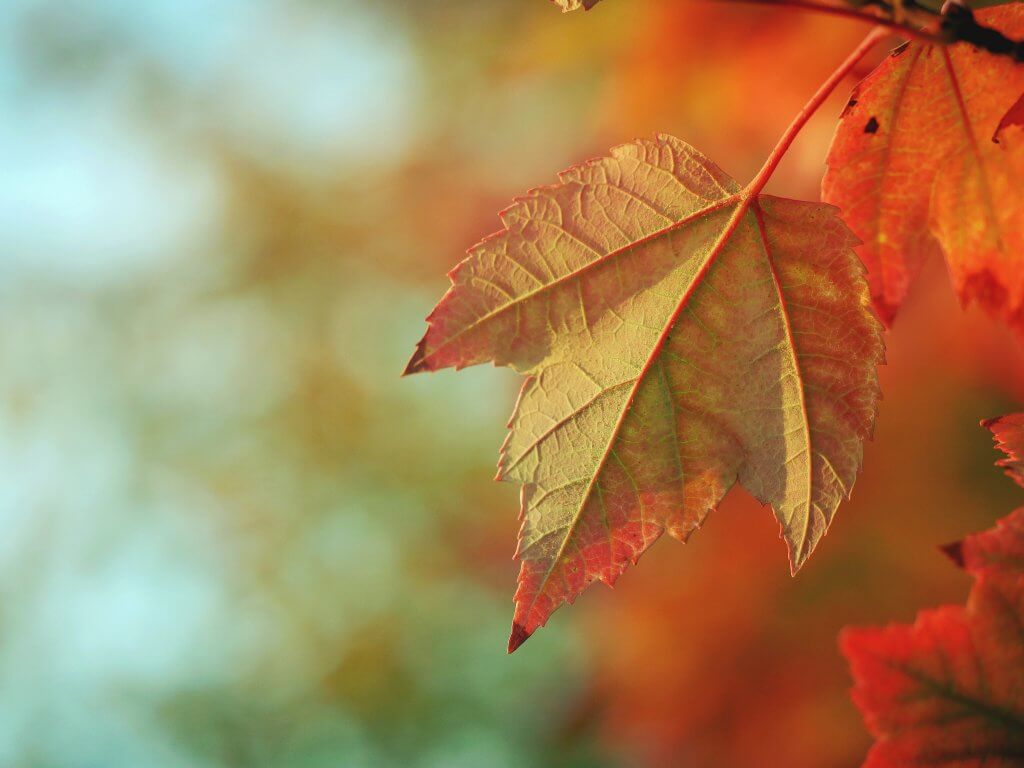 The Best Simple and Frugal Fall Family Activities
Intentional living encompasses many areas of life. It's about being purposeful with what you do, and don't do, with your time.
We're homeschooling this year, but are taking a relaxed approach to it. Some of these simple and frugal fall family activities could be turned into science lessons if we so choose.
If your family is trying to find something to look forward to, create your own fall family bucket list using some of these simple and frugal fall family activities.
1. Make homemade applesauce
This has been a simple and frugal fall family activity that I've done since I was a child. I didn't help make it each time, but I was always available to taste test and help eat it.
The recipe we use for homemade applesauce couldn't be simpler. The only ingredients added are cinnamon and a little water.
Wash and peel the apples. Then take out the core and cut into smaller pieces. Put them all in a pot on the stovetop. Add a bit of water (1/3rd cup) and sprinkle some cinnamon, then cook on medium while stirring occasionally.
Depending on the amount of applesauce you are making, it usually takes around 20-30 minutes. You can always lower the heat or add more water if needed. Your home will smell amazing while this cooks!
We use a potato masher to break up the apple chunks when it is done cooking. Our family likes the chunkier applesauce so we don't mash it a ton. You could also use a food processor if you like it really smooth.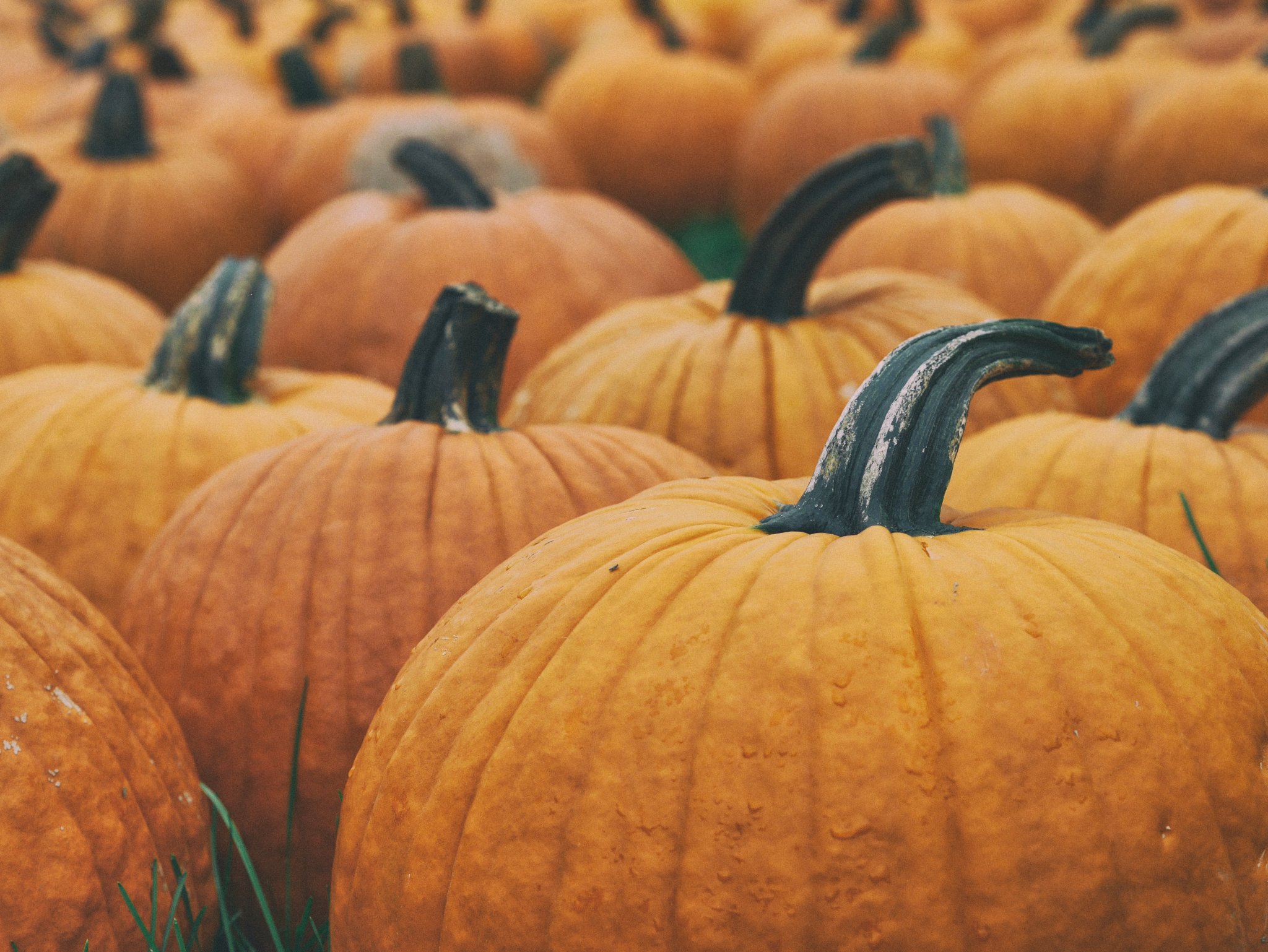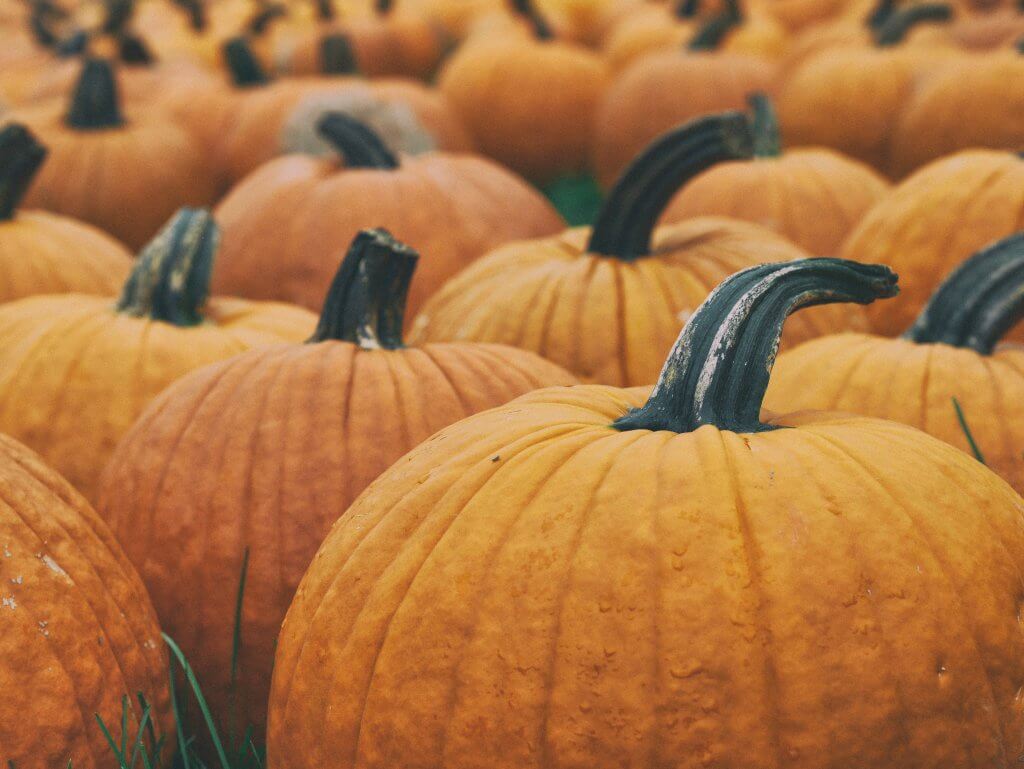 2. Visit a pumpkin patch
We'd gone to pumpkin patches on school fieldtrips before, but this was the first year we went as just a family activity and it was so much fun.
We first had the girls select their pumpkins and we bought them and put them in the car to then enjoy the other activities at the pumpkin patch.
They had farm animals and play areas as well as one other activity I will talk about later in the list (hint: it's number 15).
The price for going to a pumpkin patch will vary according to the additional activities offered as well as the day of the week (the place we went to was less on weekdays).
3. Bake pumpkin bread
Do you love everything pumpkin spice? Well, you don't even have to love everything about it in order to love pumpkin bread.
I make this a couple of times each fall and its a fun activity to get the kids in on. They enjoy helping measure ingredients and stirring. Of course they also like it when I have them test to make sure we got it right.
My favorite recipe is Downeast Maine Pumpkin Bread. It makes 2 loaves, which sadly doesn't last us very long.
4. Collect leaves
My kids enjoy collecting leaves of different shapes and colors and making a bouquet of them. They don't last long, but it is a fun and could be an educational activity for younger children.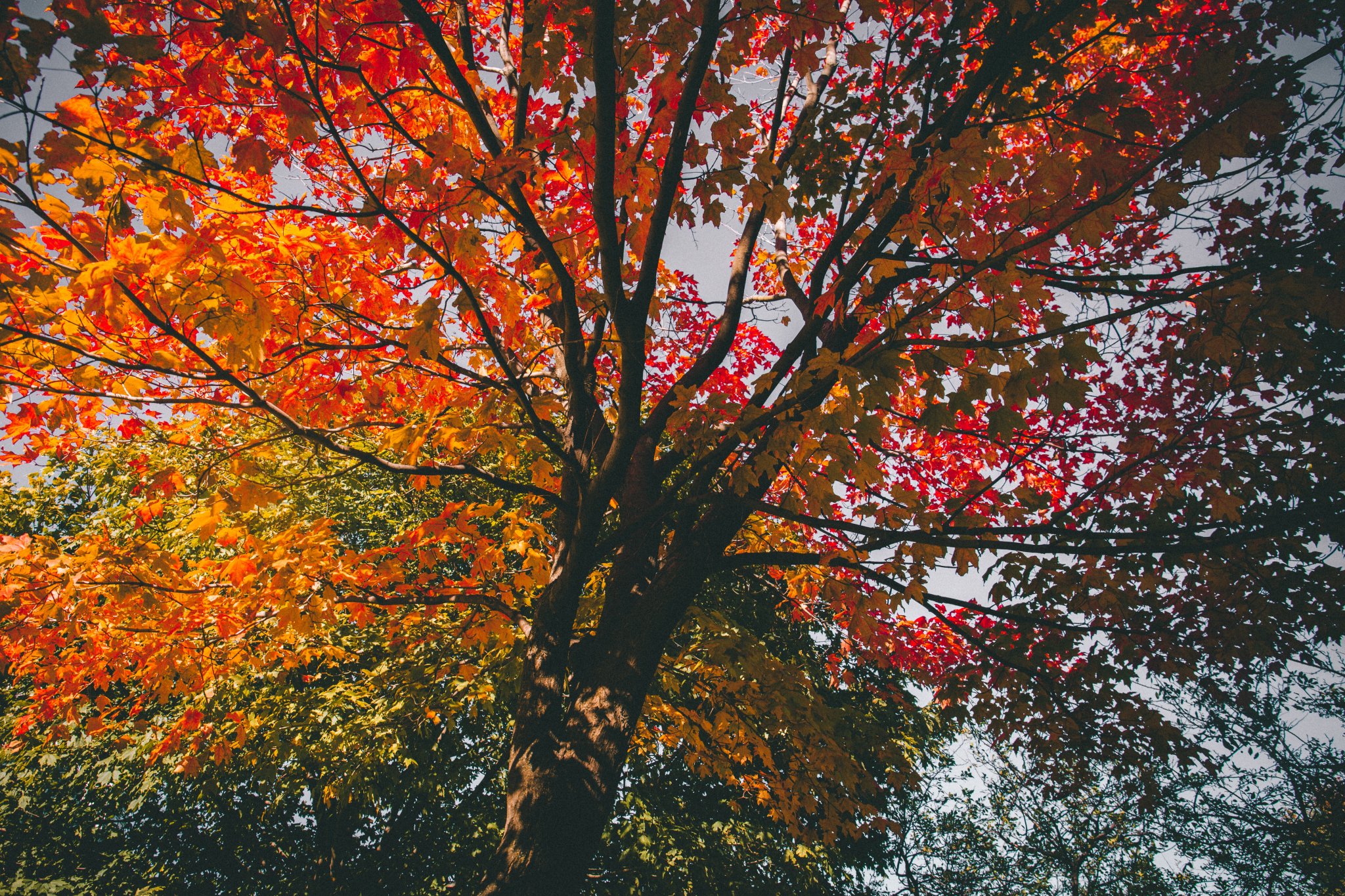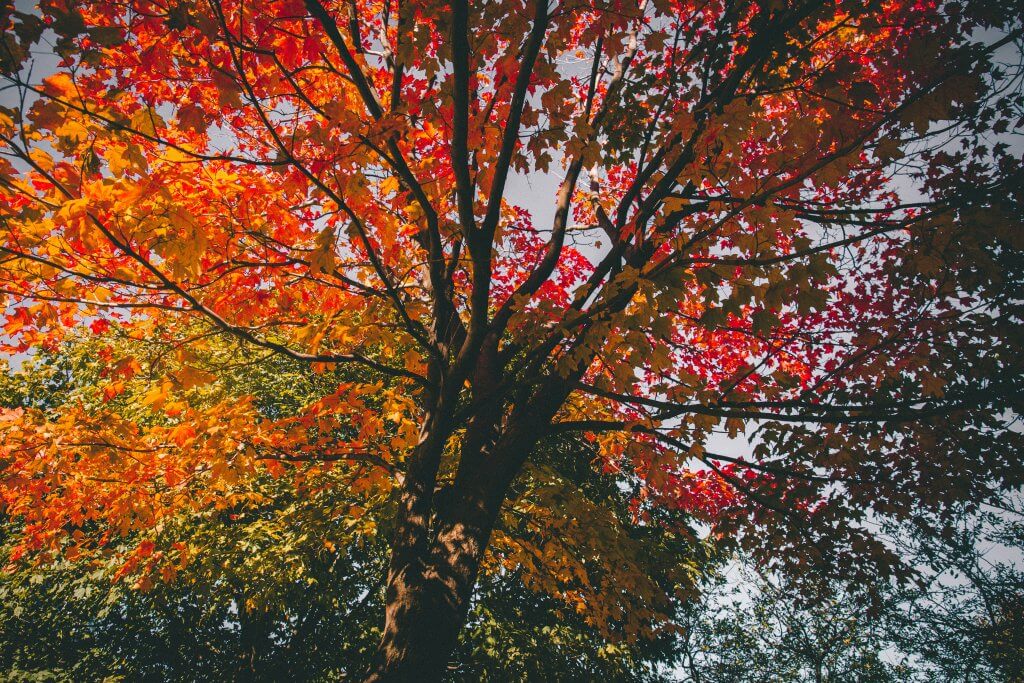 5. Drive to where the leaves are changing
This simple and frugal fall family activity will look different depending on where you live. When I lived in California, changing leaves were a little harder to come by in my area.
Now that I live in Washington, I can drive just a few minutes around town to see places that have beautiful changing leaves.
Make it a quick trip or a day trip to notice these beautiful colors and to slow down and get out in nature.
Check out a fall foliage map to see when might be the best time to go in your area. If you live too far from them, you can also check out these nature cams to see what the colors look like in other areas.
6. Create costumes from things you already have at home
My kids are now seven and ten and I only bought a halloween costume once and it was before my first was born. She was a lady bug at under 2 months old and adorable, for the record.
The other years the girls have dressed up using clothes from their play dress up bin and by using their imaginations. I enjoy seeing what they put together.
You can get the whole family in on it for this simple and frugal fall family activity. Challenge everyone to put together their own costume from things in your home and see what creative ideas each person comes up with!
7. Have a soup night
Fall is my favorite time of the year. I love when the heat of the summer leaves and we get cooler weather.
It's the perfect time to make home more cozy and enjoy all things cozy including soup!
You can make them from scratch or if you are short on time, you can buy them. I like the pumpkin soup at Trader Joes and I LOVE the Autumn squash soup from Panera (that you can now also buy in some grocery stores!).
Have a cozy night at home with fall soups and baguettes.
8. Watch It's a Great Pumpkin, Charlie Brown
Ok so it doesn't have to be It's a Great Pumpkin, Charlie Brown. Just pick a fall family movie of your choice for this simple and frugal family fall activity.
Get cozy with blankets and enjoy a movie night at home. You could make pumpkin pancakes for dinner and eat it picnic style while watching the movie. That's a weekly family tradition in our home.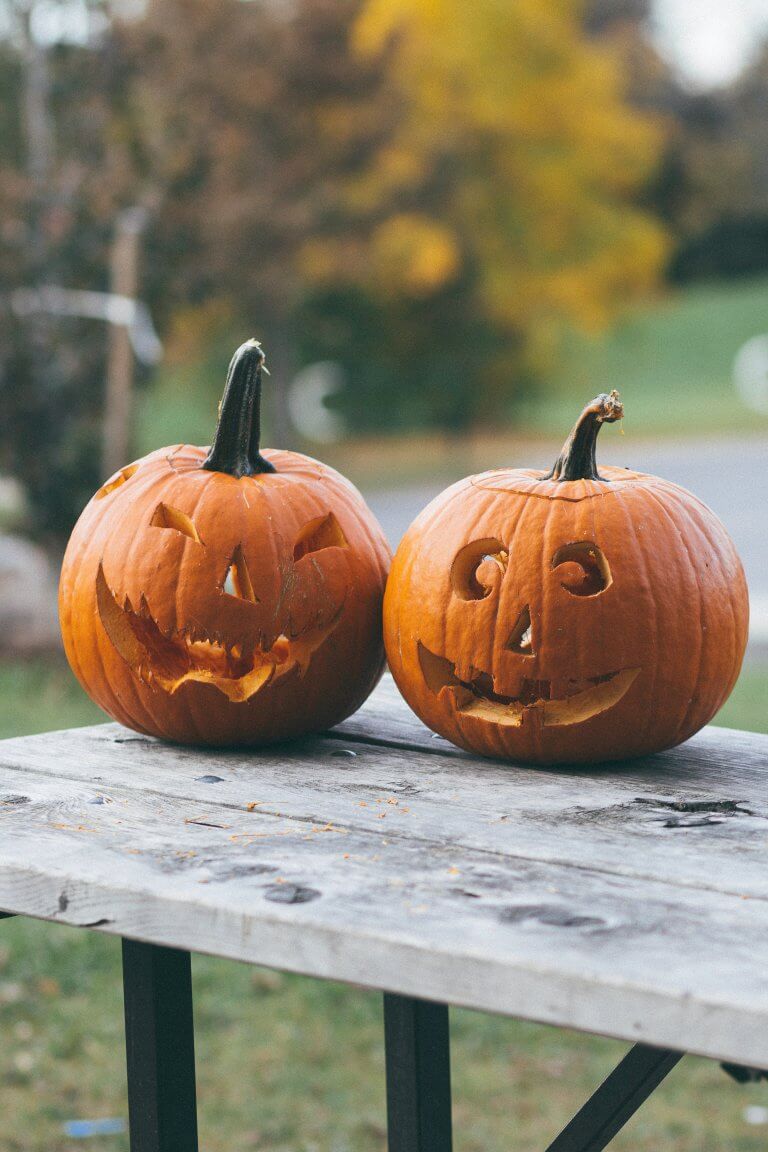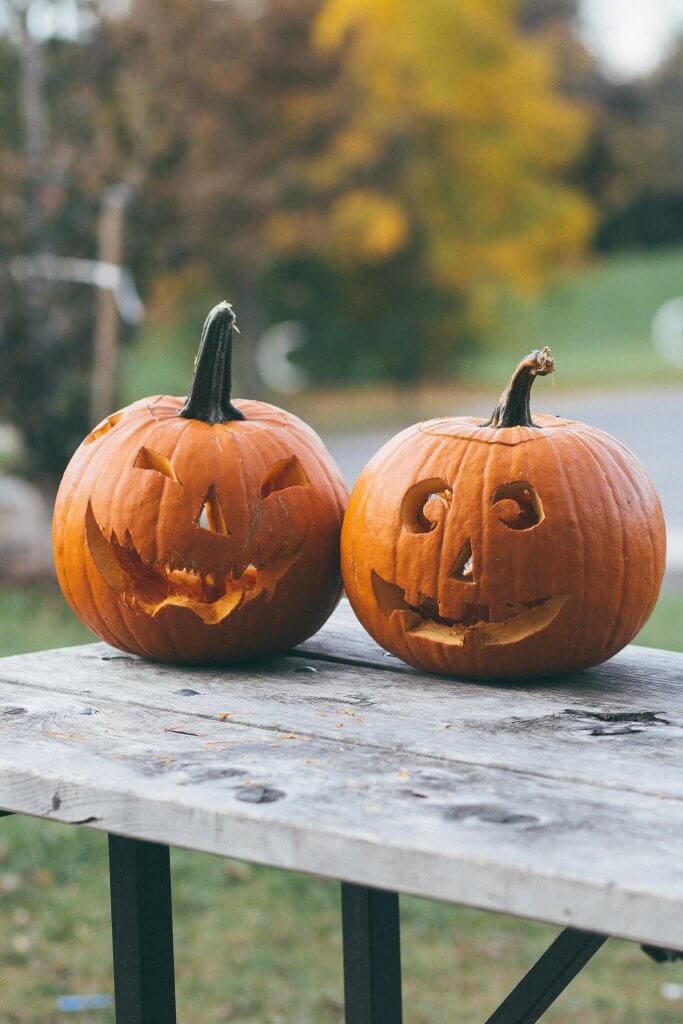 9. Carve pumpkins
Our pumpkins have been sitting on the porch for weeks now and it is almost time to carve them.
The carving process can be quite messy so if you live somewhere that the temperature allows for you doing this outside, do it. If not, then use a disposable or wipeable table cloth to try and contain the mess.
Use stencils or free hand it. There are so many options! One year we carved just a heart into it. You won't see scary faces or decorations at my house.
10. Color fall-themed pictures
My kids love coloring, but they are at the age where they don't want to color the younger kid things, but some of the adult coloring options are a bit too detailed.
I found a great selection of free fall coloring pages for kids and adults here. I like that you can easily download and print the ones you want.
11. Do leaf rubbings
Do you remember doing leaf rubbings as a kid? This is one of the simple and frugal fall family activities that is still fun as an adult.
Collect different sizes and shapes of leaves and lay them out flat underneath a sheet of white paper. Peel the paper off a few crayons and rub the side lightly over the piece of paper.
Then you'll see the lovely shapes of the leaves pop through.
12. Create your own DIY fall decor
Around five years ago we did a fall decor craft project with my MOPS group that was a winner. We still hang up this piece of decor each year and it was so easy and inexpensive to make.
The project was similar to the third one listed here. The only difference is we added glitter to the leaves and hung it indoors.
Another option is creating your own fall banner. My sister and I made ones years ago using paint cards and her circuit machine. There is a similar one here.
Pinterest is full of fun options. Choose something that's easy that you'll get enjoyment from in the years to come.
I really like these felt garlands and hope to make one for our fireplace as my next project.
13. Cocoa bar
Create a cocoa bar with different options of things to mix in life marshmallows, chocolate chips, and cinnamon.
If your kids (or adults) like hot cocoa this will be a hit! I have one kid who would love it and the other who would just want to eat the toppings.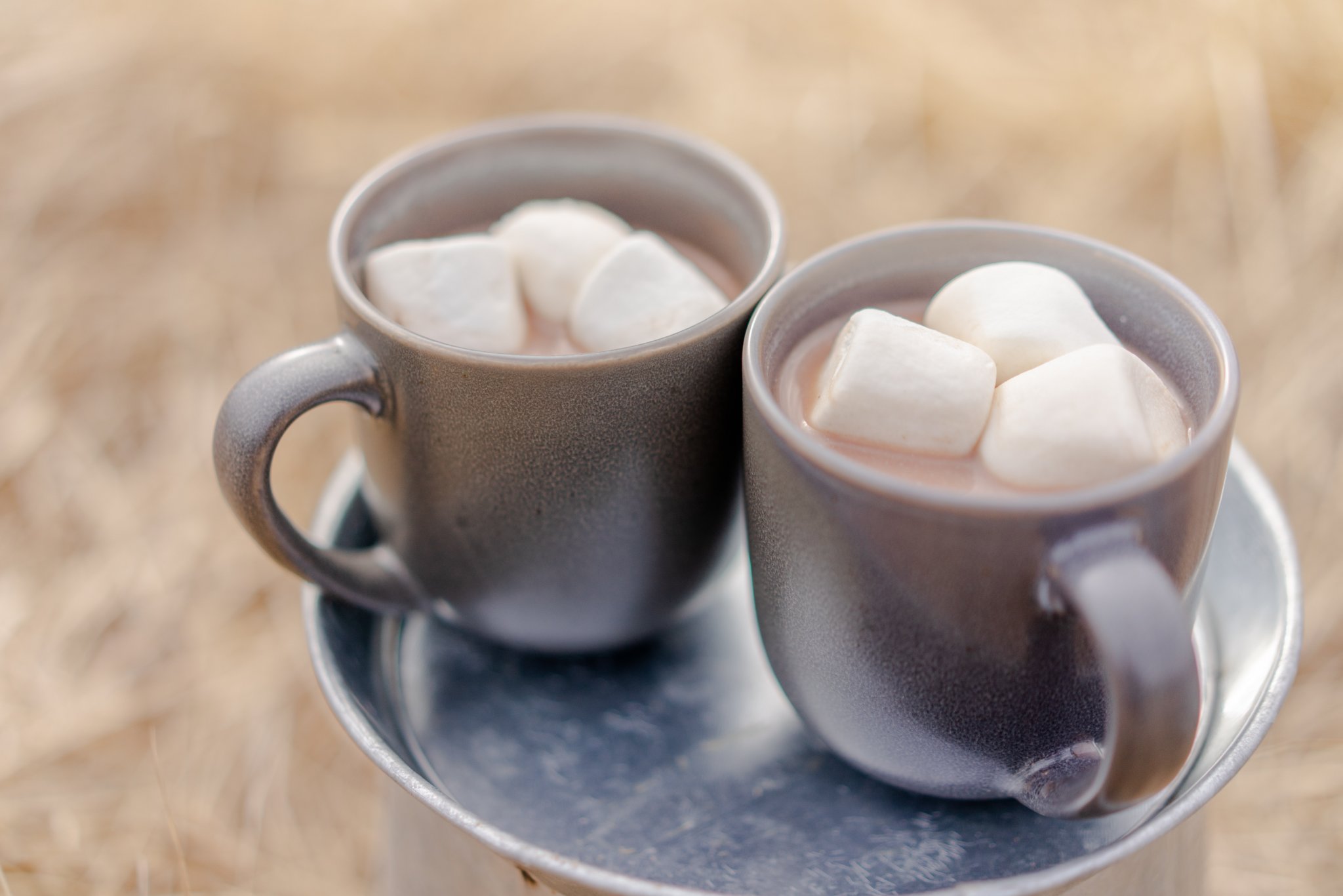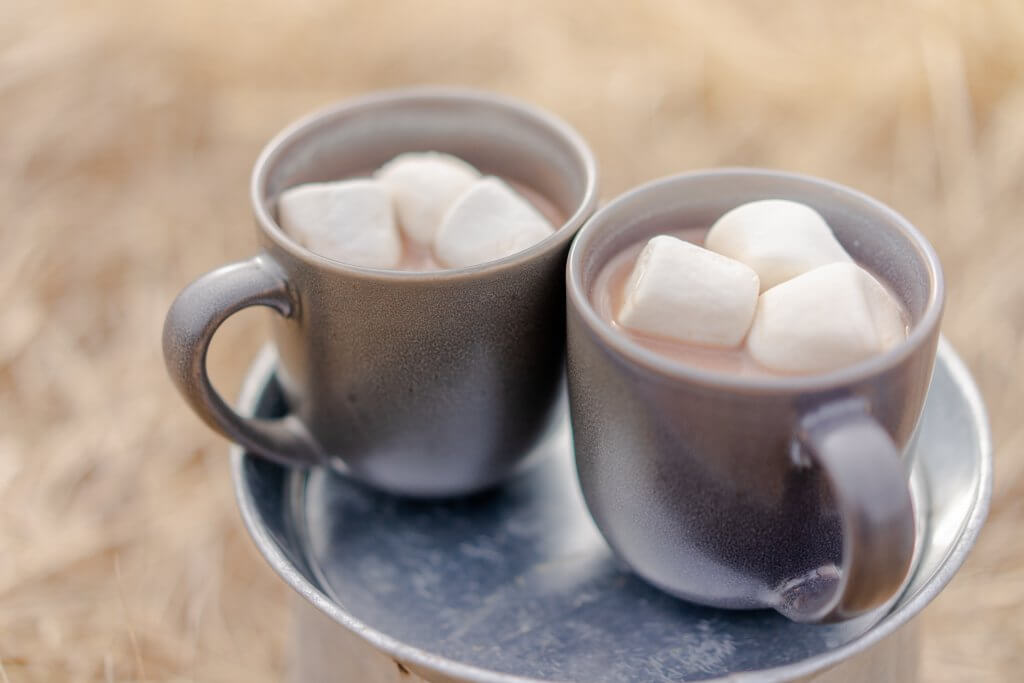 14. Play board games by the fire
As the weather cools, we enjoy having fires in the fireplace again. On particularly chilly days, we will sometimes enjoy lunch or play games near the fireplace.
Board games are one of our favorite simple and frugal family activities. Here are some of the games we love most.
Reading by the fire is another cozy and relaxing way to enjoy the cooler weather in the fall.
15. Corn maze
As I mentioned in the pumpkin patch activity, the place we went to had additional activities one of which was a corn maze.
I think we spent almost an hour roaming in circles around that maze. My kids were tired but they would not give up. They were determined to find their way out.
While it took longer than we anticipated, we had a great time (finally) figuring out how to get to the end and celebrated together as we reached our goal.
16. Go on a hike
Fall is a great time to slow down and enjoy a slower pace. Get out into nature as the weather allows.
Take a walk or hike in the cool air. When I moved to Washington, I initially thought that all outdoor activities needed to be saved for spring and summer.
As I've adapted to the cooler (and often rainy) weather, I've learned that you can enjoy the outdoors all year. You just have to be dressed for it.
Enjoy the less packed trails and see a different side of nature as you enjoy the outdoors in the fall.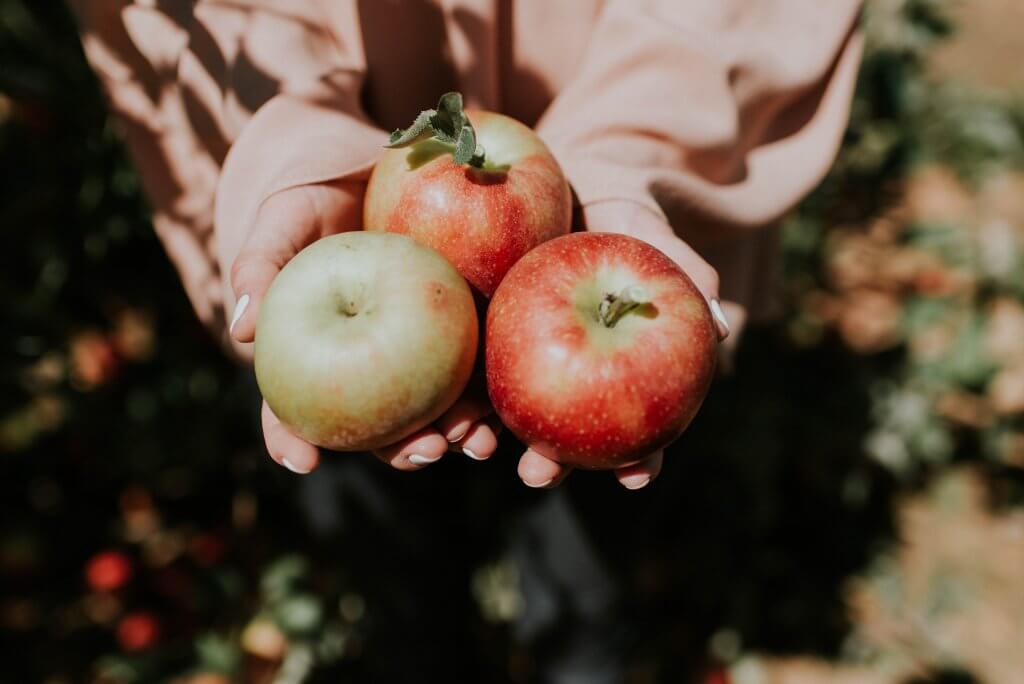 17. Go apple picking
Check to see what orchards or farms are near you that offer apple picking. If you're really fortunate you may even have a friend or family member with an apple tree in the yard that are happy to have you come pick them.
I love picking seasonal fruit. It all just seems to taste better than store bought.
It's a great way to enjoy nature and the fall while being able to collect apples for #1 and #20 of the simple and frugal family activities list.
18. Jump in leaf piles
Leaves, leaves, everywhere, but they can be fun! My oldest daughter especially loves to collect piles of leaves to jump in.
It's a great way to get some help with raking and have fun. The only rule is they have to help you get it all in the yard waste bin at the end.
19. Visit a farm
Do you have any local farms you can visit? Farms are usually a great place to see a variety of animals.
Some offer various activities or have stores you can purchase from. See what's available in your area.
20. Make an apple dessert
Fall is a great time to make an apple dessert. Apple crisp is a favorite in our house, but there are lots of options to choose from including apple pie, apple dump cake, or caramel apples.
Use the apples you picked to make a special dessert that you can all enjoy together. Having an apple peeler and corer will make the job much quicker and easier.
21. Do a family gratitude activity
Fall is a great time to reflect on gratitude and to take the opportunity to start a gratitude practice with your kids.
Check out these simple ways to practice gratitude with your kids. You could choose an activity to help you get started.
Especially in the middle of a strange year, it's helpful to focus on all of things you're grateful for.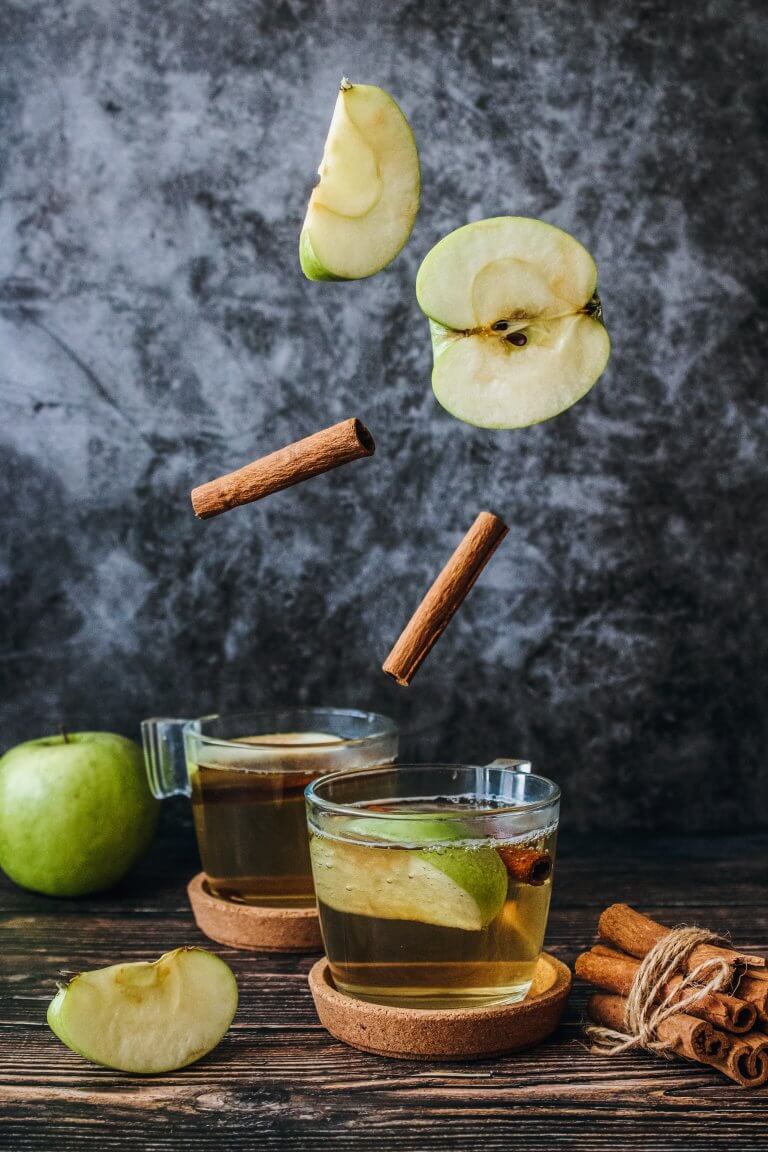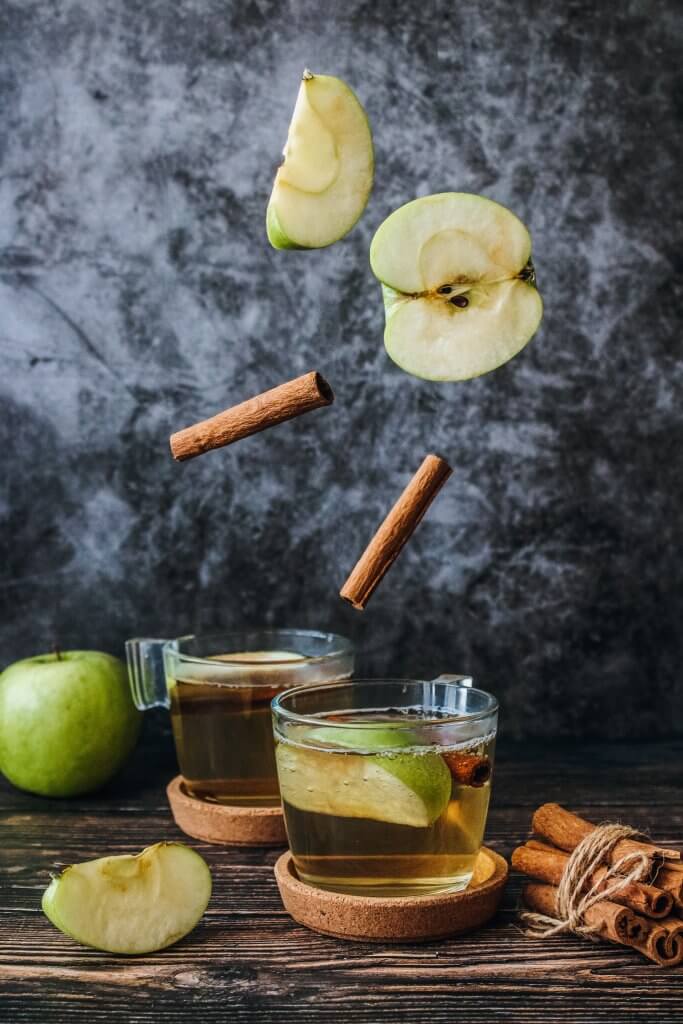 22. Make wassail
This one has been a tradition in my family since I was a child. My dad continues to make wassail almost every year and now the grandkids get to look forward to it and enjoy it.
Wassail is a spiced version of apple cider that smells wonderful as it simmers and also tastes delicious.
Have the family help with measuring the ingredients and taste testing.
23. Have a bonfire
Fall is a great time to have a bonfire (as long as you don't have a burn ban in your area).
Roast marshmallows, talk, sing, and enjoy whatever activities you like as you gather around the fire for some time together.
24. Go to a fall community event
Many cities have cider or fall events that you can take part in. Some may look different this year, but many are still trying to create opportunities to have people come to an outdoor event.
See what is happening in your area this year and decide if any are a fit for your family.
Simple and frugal family activities
I hope that you'll try some of these simple and frugal family activities and that they'll create wonderful memories for you and your family.
It is often the inexpensive and simple traditions that are most loved and remembered.
Happy fall, y'all.
Want to stay up to date with The Simplicity Habit? Sign up below to get weekly updates on living simply and intentionally. You'll also receive 8 Quick Wins for Decluttering to help you get some things decluttered today!