Inside: Use this spring cleaning checklist to determine which areas to tackle when as you deep clean your home.
Want to get some spring cleaning done in your home, but aren't sure where to start?
You're not alone. Cleaning can feel overwhelming especially if you already feel behind on your regular cleaning tasks.
A great way to get started is by getting organized and creating a spring cleaning checklist that includes the most important cleaning tasks you want to accomplish.
This will not only help to ensure that you take care of the necessary tasks but it will also provide direction on what to do when.
Read on for suggestions of important tasks to include in your spring cleaning checklist as well as helpful tips for making spring cleaning feel more manageable by breaking down the tasks for each room.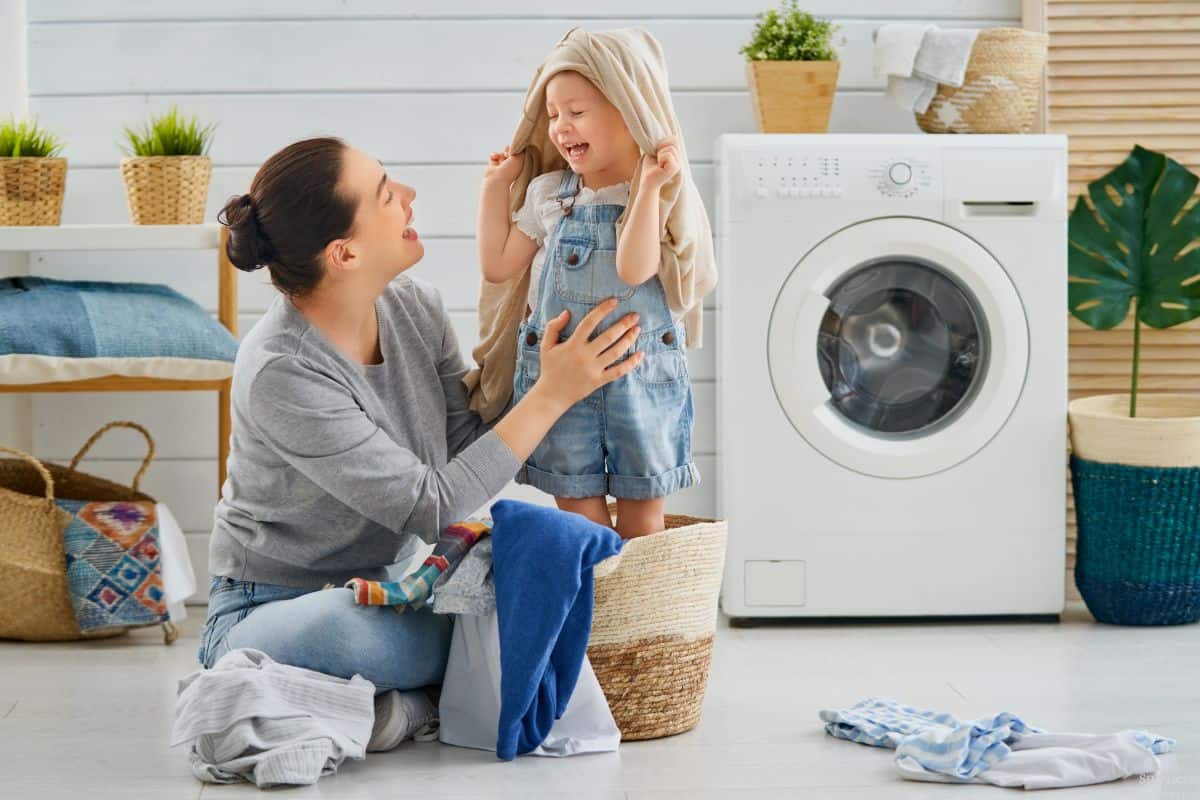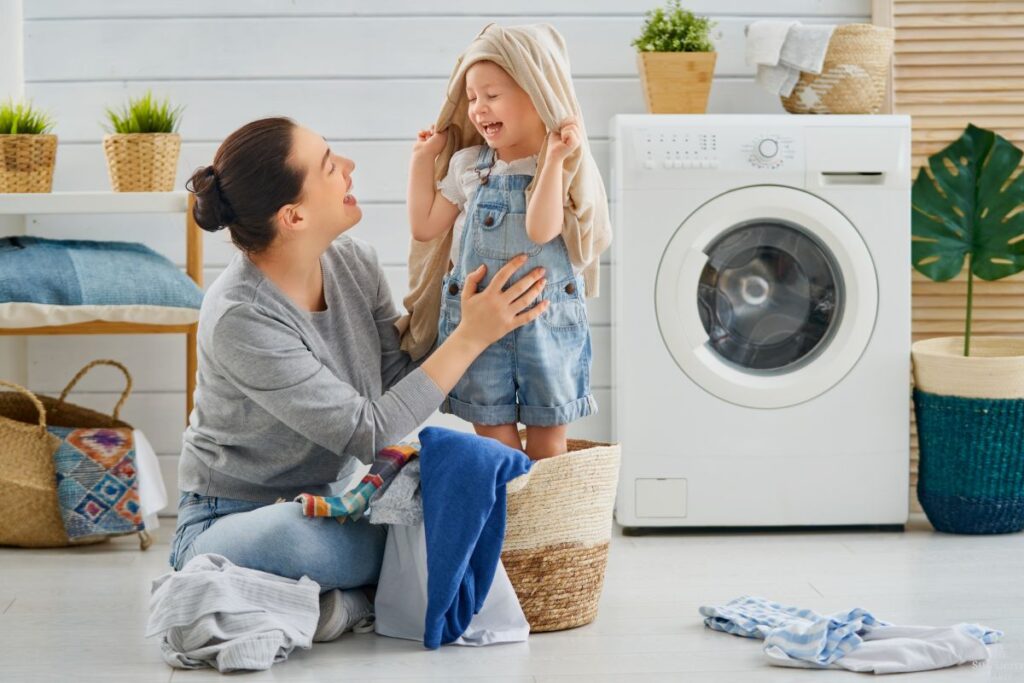 8 Important Tasks for Your Spring Cleaning Checklist
To get started, you can make cleaning easier by creating a list of the important cleaning tasks you want to accomplish this spring.
Make these tasks a priority to help ensure that your home gets a great spring cleaning and functions at its best for the months to come.
1. Declutter your home
It will come as no surprise that the first task on my list would be decluttering.
By decluttering your home of items you no longer love or use, you'll be saving yourself time by not constantly cleaning and organizing things that are just taking up space.
Not sure where to begin? Check out this post with helpful tips on how to start decluttering your home.
2. Wash bedding and linens
Even if you wash your sheets regularly, washing all of your linens is a helpful addition to your spring cleaning checklist.
Strip the beds and wash all of the bedding, including sheets, comforters (or duvet covers), and pillowcases. If you have a thicker comforter, a trip to the laundromat may be necessary.
And don't forget to include washing your towels, tablecloths, throws, pillow covers, and curtains as well. Make sure to read the labels for instructions to ensure that you don't damage the fabric.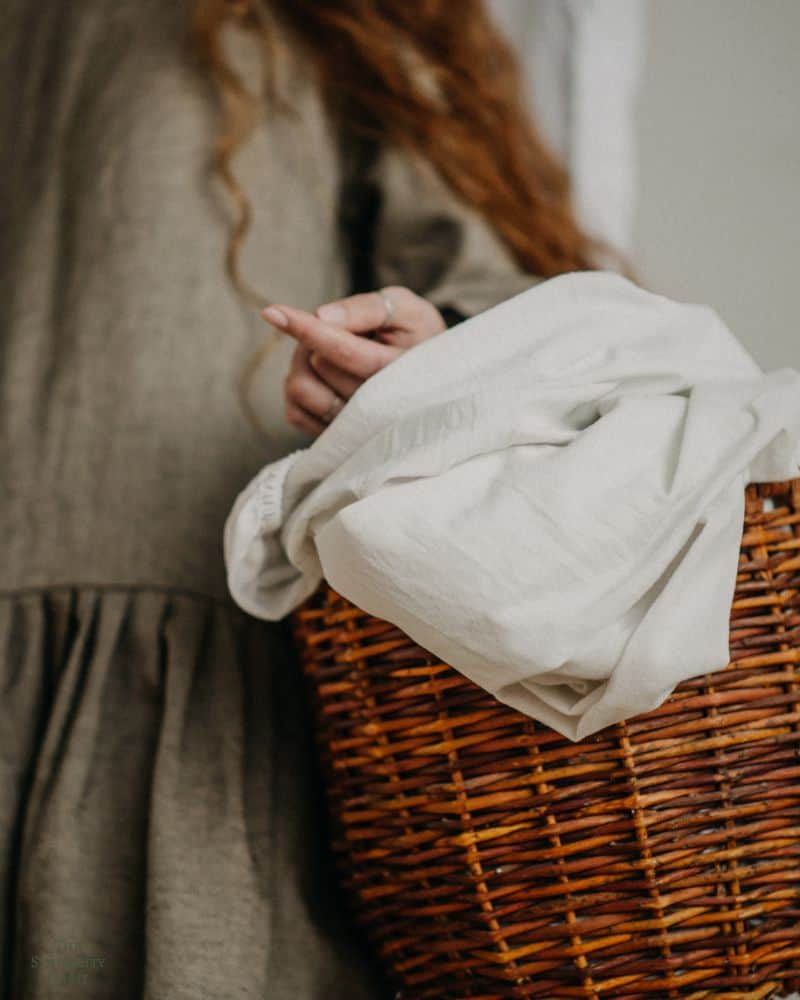 3. Dust and vacuum
Dust all surfaces in your home, including shelves, furniture, and electronics. This is where it will work to your advantage if you've already decluttered the flat surfaces in your home.
Next, vacuum carpets, rugs, upholstery, and mattresses to remove any dirt and debris.
This helps to remove dust and allergens that can lead to your family getting sick.
4. Clean the floors
Consider using helpful cleaning tools to save you time. There are some great mops you can use that don't require you to manually wring it out.
When you go to mop your hard floors make sure you are using the right mop and cleaner for the type of surface you have.
If your carpets are in need of a deeper cleaning consider shampooing them or hiring a company to clean them to remove any set-in stains or dirt.
Carpet cleaning shouldn't be done more often than every six months to help prevent issues with mold and mildew from your carpet not adequately drying out.
If the weather is warm enough, open the windows and use fans to help dry out the carpets.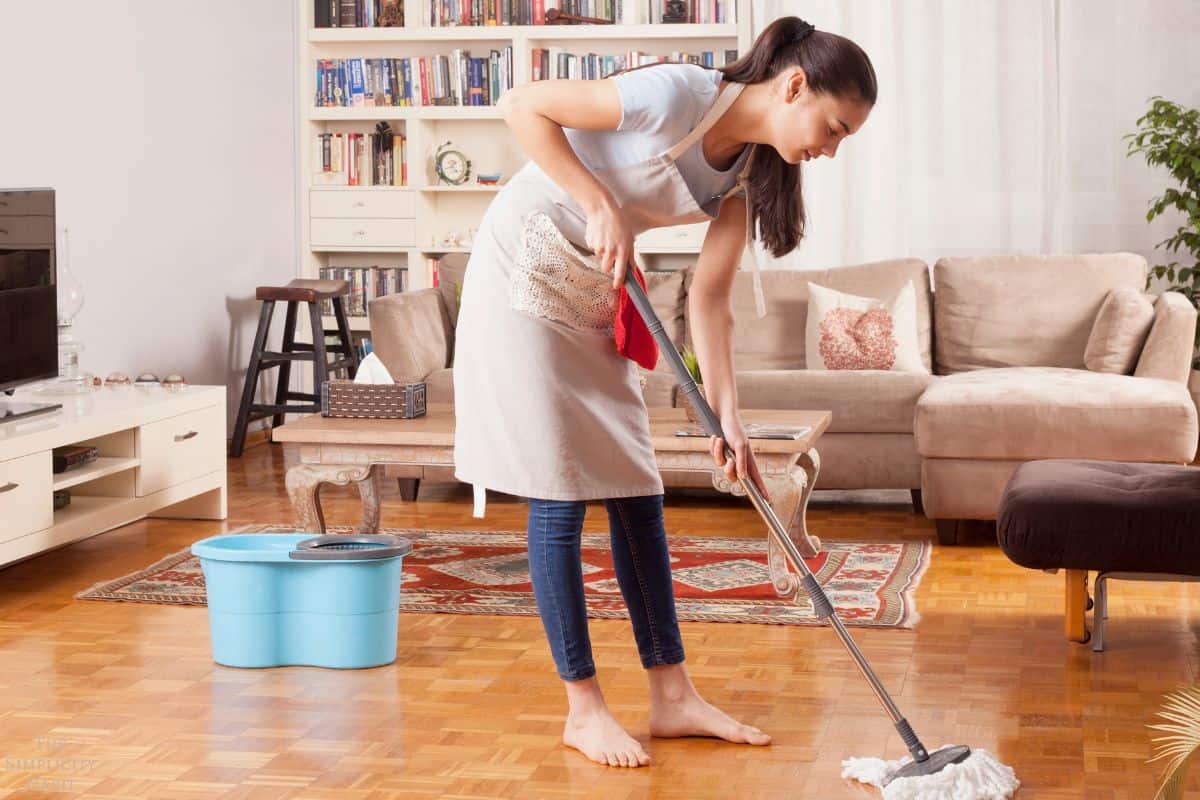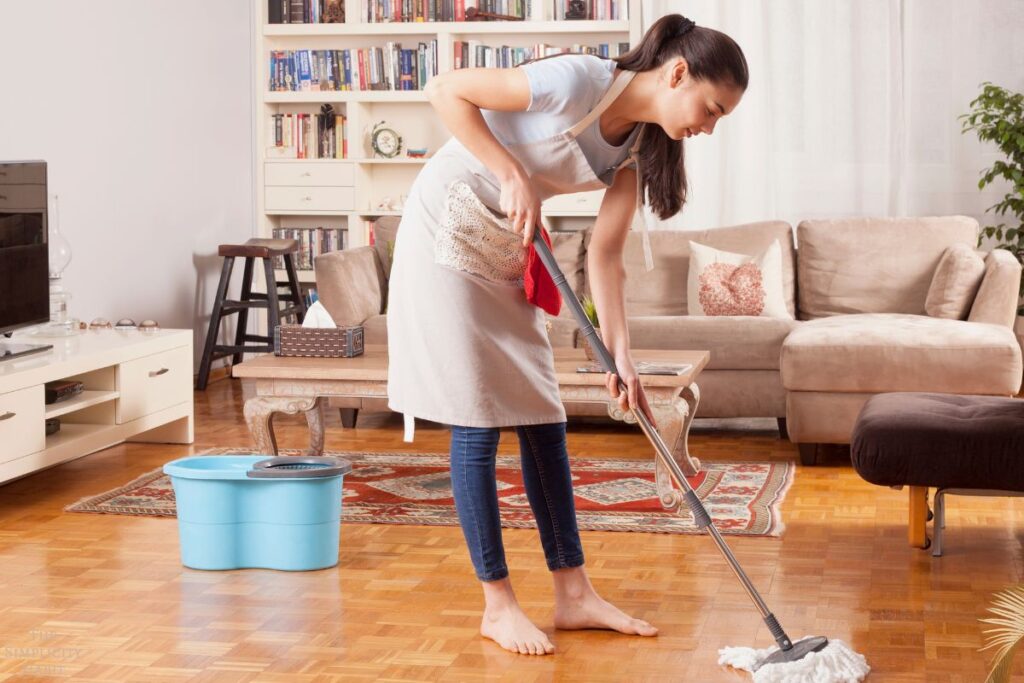 5. Clean your windows
Open the windows and let in some fresh air, and then clean both the inside and outside of the windows to remove any grime or dirt that's collected.
There are helpful cleaning tools made specifically to fit into the crevices or you can simply cut slits in a sponge to make it clean the track more thoroughly.
This is a great way to help clear away dust and grime and prepare your home for warmer spring days.
6. Change air filters
Spring cleaning is a great time to swap out your home's air filters to ensure that your heating and cooling systems are working efficiently.
These filters should be changed every few months. Changing them during your spring cleaning lets you start fresh with clean healthy air to go with your clean home. The higher-quality filters also reduce allergens which is especially helpful for those who struggle with seasonal allergies.
Consider if there are other filters in the home that should be swapped out as well, such as the one for your water filtration system.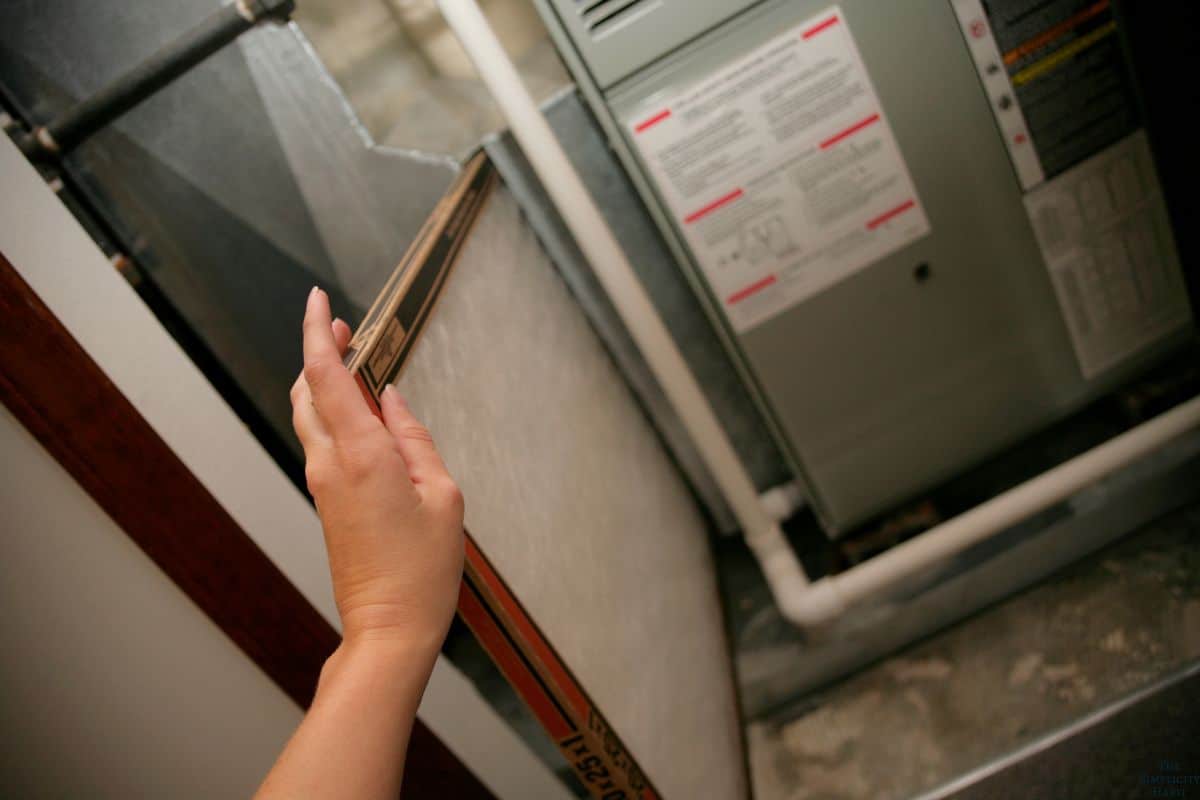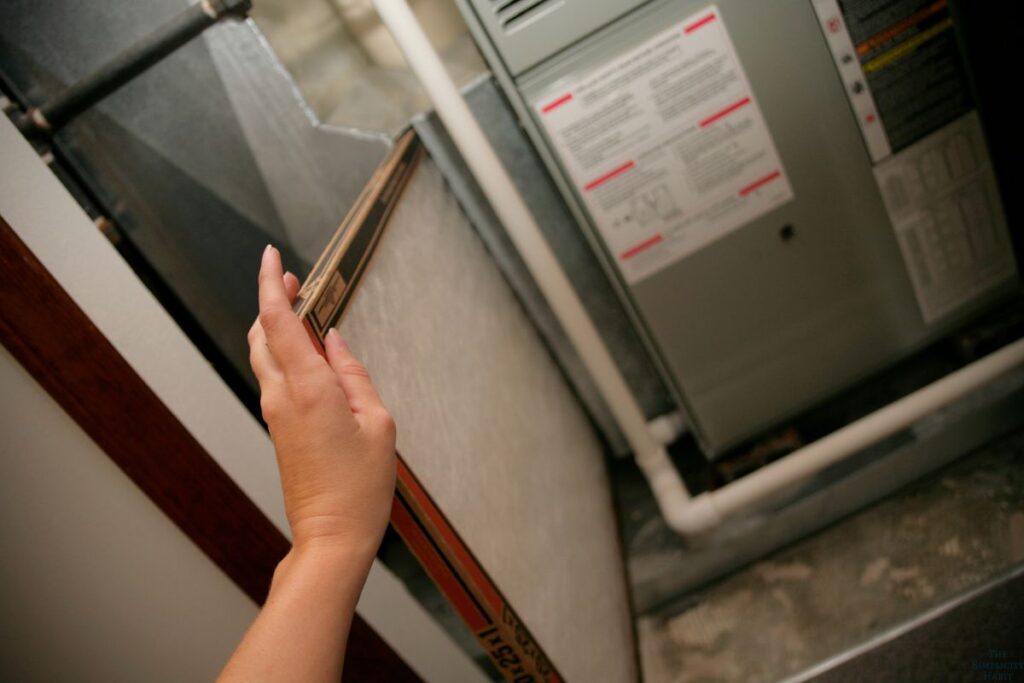 7. Check smoke detectors and carbon monoxide alarms
Another high-priority task for your spring cleaning checklist is to make sure that all smoke detectors and carbon monoxide alarms are working properly.
Change out batteries or alarm units as needed.
By making this part of your yearly spring cleaning you know that you are ensuring basic maintenance on these vital safety devices.
8. Get rid of hazardous materials
A helpful task to add to your spring cleaning checklist is disposing of any hazardous materials, such as old paint, chemicals, or batteries that are in your home.
Most communities hold drop-off centers for these materials and even host big events for gathering these in the spring when everyone is spring cleaning.
By checking for these items yearly you're less likely to end up with a pile of items that you need to get rid of when you move. Plus it will clear up additional space in your garage.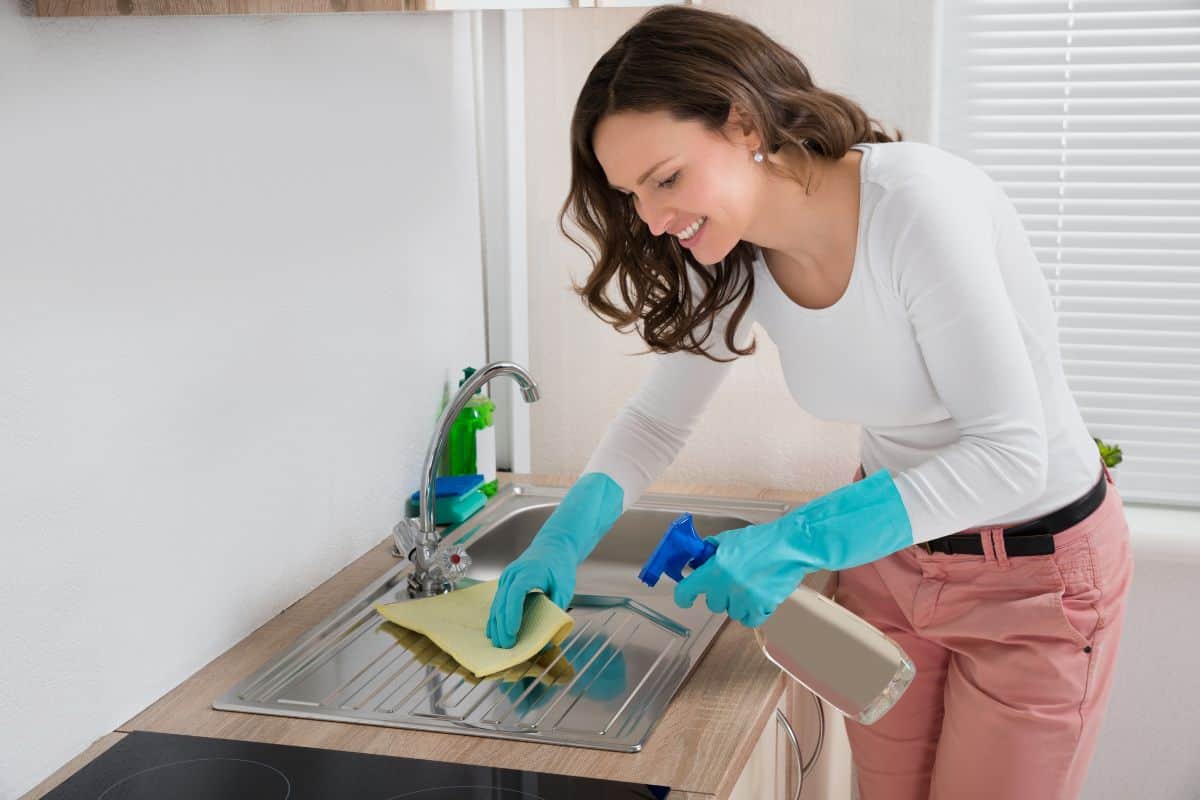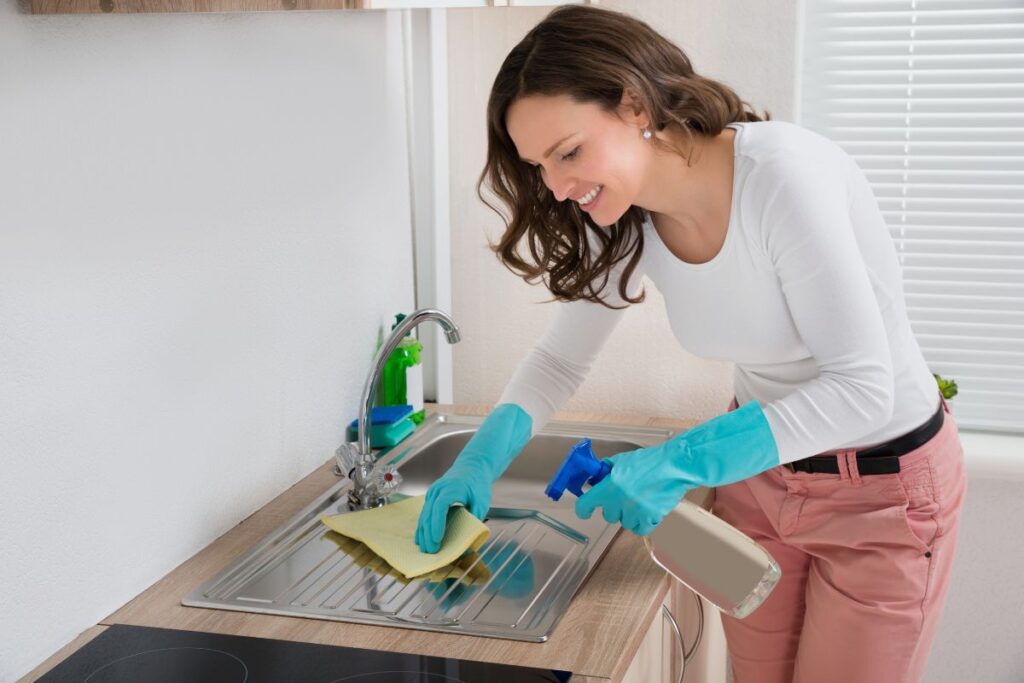 5 Steps to Tackle Your Spring Cleaning Checklist
As you move through your home for spring cleaning use this checklist to break your room down into manageable jobs for cleaning and organizing your home this spring.
1. Break your room down into manageable tasks
When you enter a room to start spring cleaning, bring a notepad (or the free checklist you can get at the end of this post!) and a pen with you. Break the room down into a series of tasks that need to be done in small zones you can work in.
This can make your space feel less overwhelming and marking items off your checklist is very motivating.
After you've completed your spring cleaning checklist, it's helpful to create daily cleaning tasks to keep your home clean.
2. Clear out clutter
Start by getting rid of clutter. Take the time to get all trash and items you no longer want in a room out of the room before you start your spring cleaning.
To make decluttering easier, keep a basket or box out to collect unwanted items in your home.
Removing the excess stuff will simply cleaning and can make a big difference in the overall appearance of the room from the moment you start.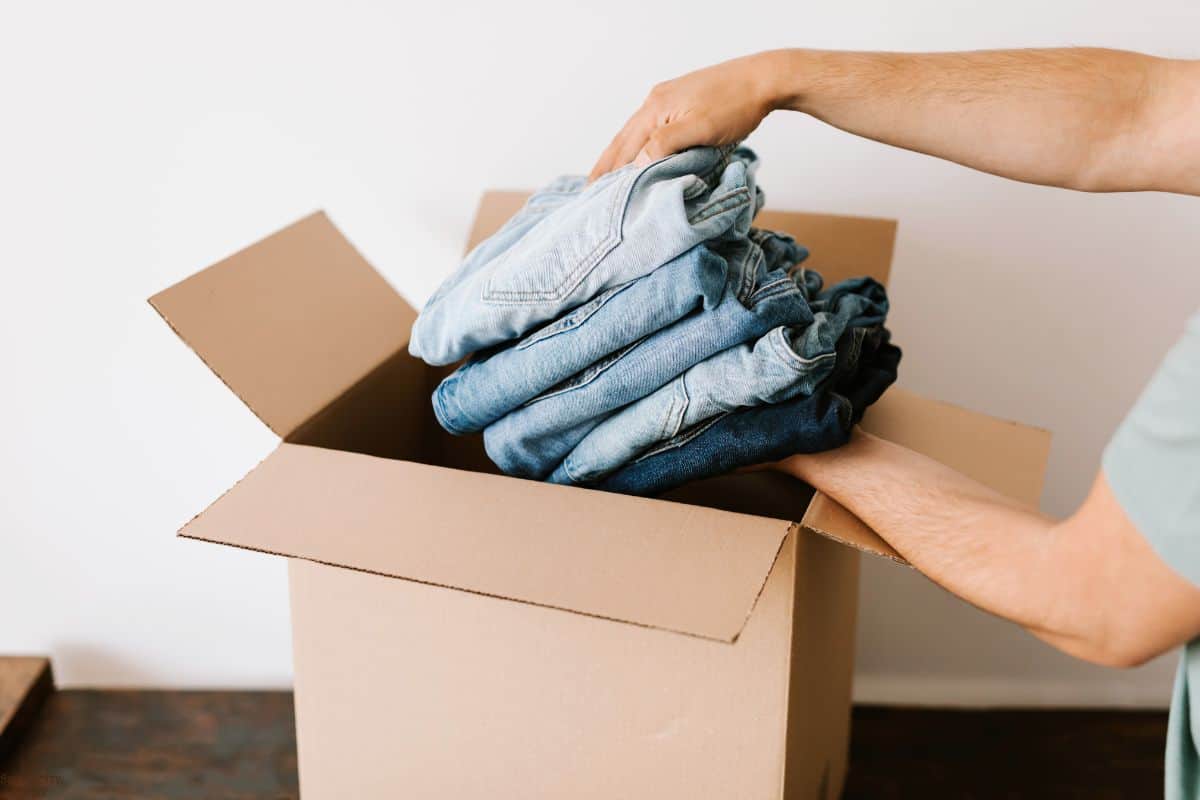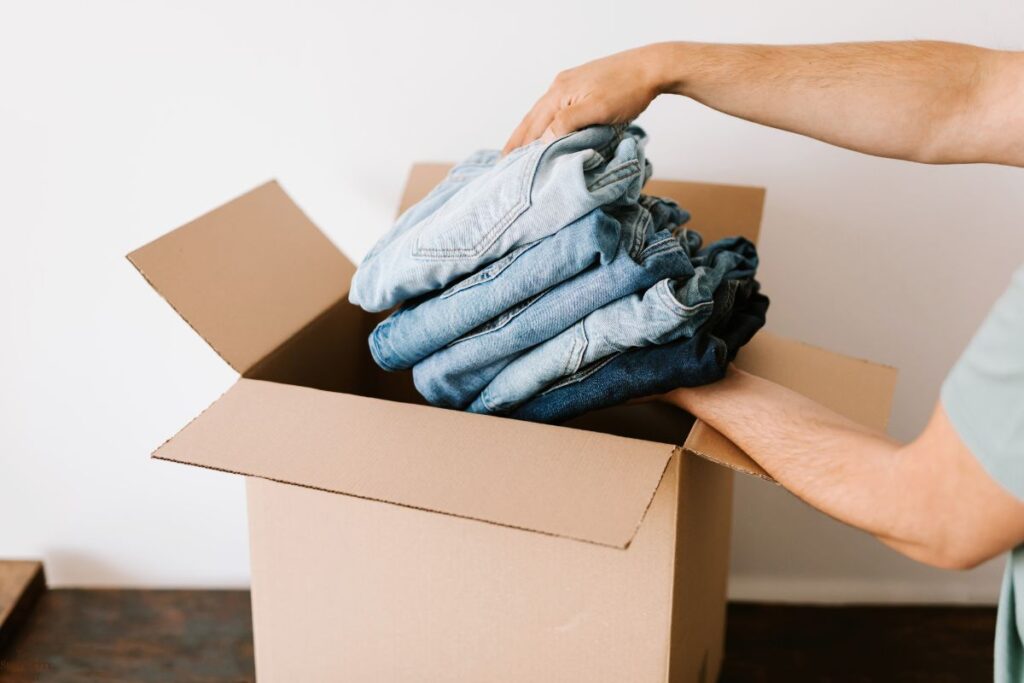 3. Clear items out of the way
Before you start cleaning, remove any items that may get in your way while cleaning. Remove things from the floor, gather items that are in the wrong room and return them to where they belong, and simply move things out of the room if at all possible.
If you're able it's also helpful to move furniture so that you can clean behind and underneath it, as those are areas where large amounts of dust collects over time.
4. Clean top to bottom
Once you have cleared out your space you can begin cleaning it. According to professional house cleaners, you should always start by cleaning top to bottom.
Wipe down shelves and furniture, wipe down walls and windows, and lastly clean your floors.
This helps to reduce the amount of cleaning you have to do by eliminating the need to clean dust away on your floors more than once.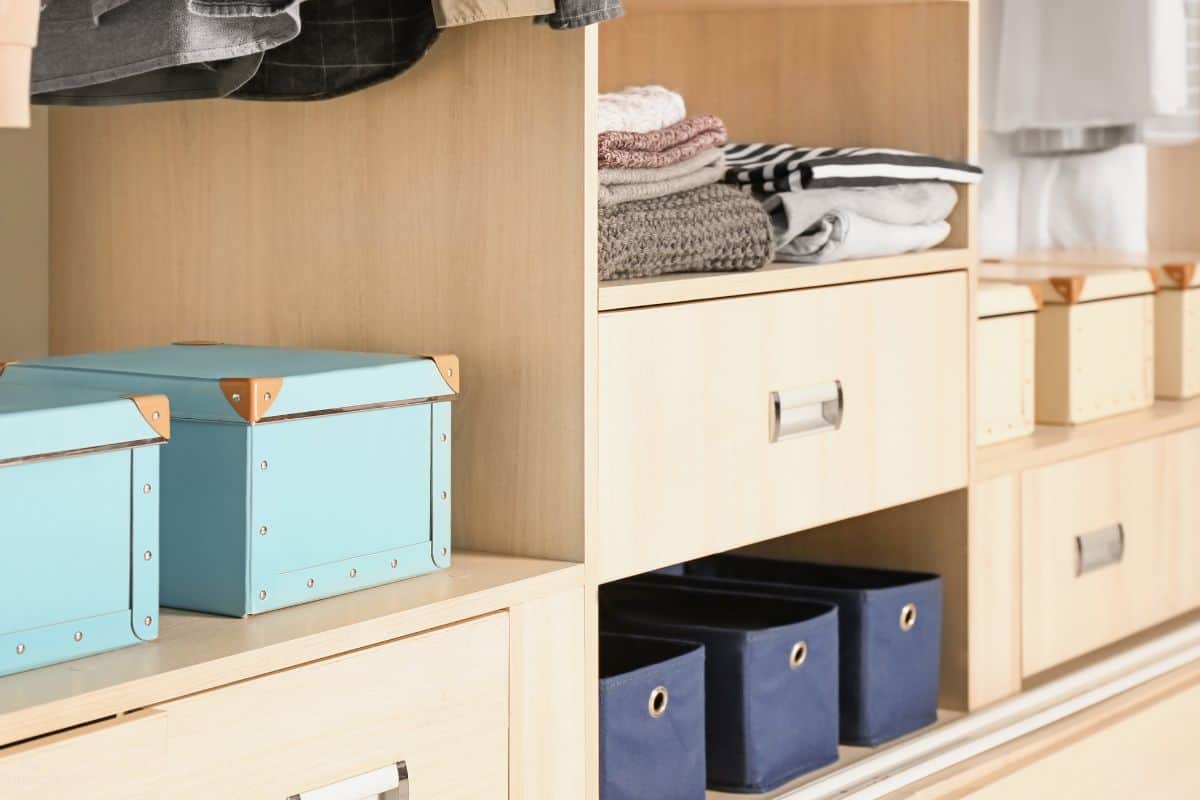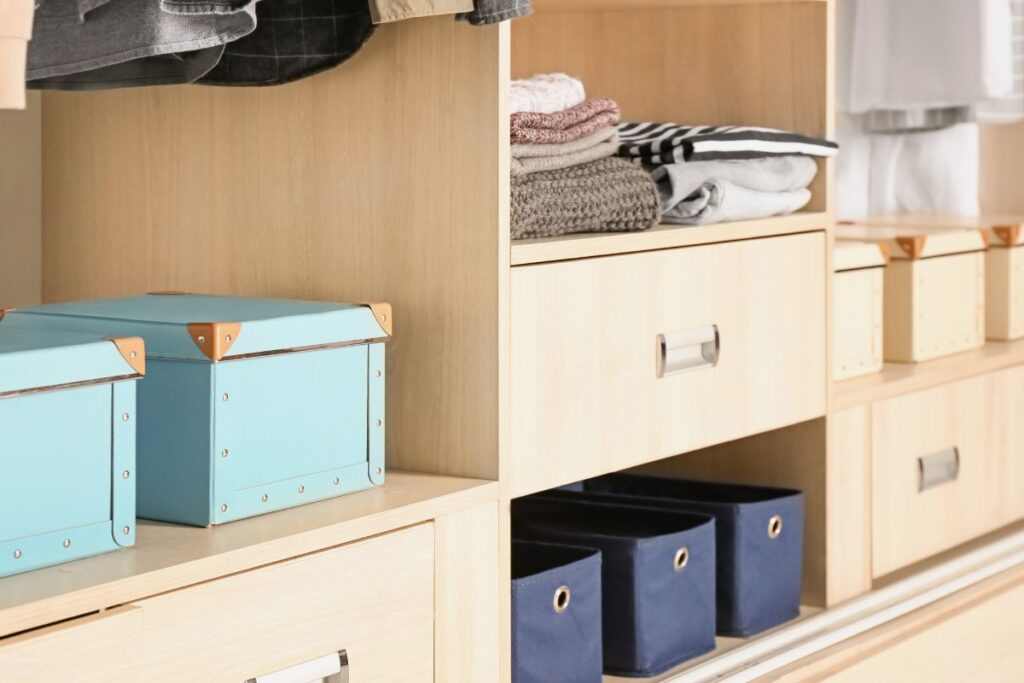 5. Organize your space
After getting your room clean you can put everything back together again. Take the time to wipe everything down and put it away properly.
This is the time to look for the things that need a new organizational system to maintain your home. Add new storage as needed to help make the most of your space and keep everything organized so it is easier to clean year-round.
Remember that spring cleaning is more than just a refresh of your space for the new season. Spring cleaning is an opportunity to make a fresh start. Spring cleaning clears away the dirt, grime, and dust of the past leaving you with a fresh and renewed space.
And keep in mind you can bring this theme into any part of your life that you need to, not just to your home. Spring is the time of new beginnings!
What's on your spring cleaning checklist? Share it in the comments section below.
Sign up on the form below to get weekly tips on decluttering and simplifying sent straight to your inbox! You'll also receive the free Cleaning Checklist because marking off boxes is fun!