Inside: Whether you enjoy cleaning your home (or you're like me and you don't), these tips can help making spring cleaning easier this year!
Saying goodbye to winter isn't hard for most of us.
After a few long, cold months, many of us are ready to welcome warmer weather and longer days with open arms.
It's time to plant that garden, enjoy the sunshine – and do some spring cleaning.
Now, all of us feel a little differently about spring cleaning. Some people love it and look forward to the chance to clear out the cobwebs, air out the house, and put away their winter wardrobes.
Others (like me) view it as a chore, pure and simple – and a not-so-fun one at that. After all, the idea is that you're cleaning out your whole house. And if you aren't the kind of person who stays on top of chores, the idea can be intimidating, if not downright overwhelming.
Whether you love it, hate it, or don't feel too strongly about it, there are ways you can take the stress out of the spring cleaning process and make it a little simpler for yourself.
Keep reading to see how you can make spring cleaning easier than ever!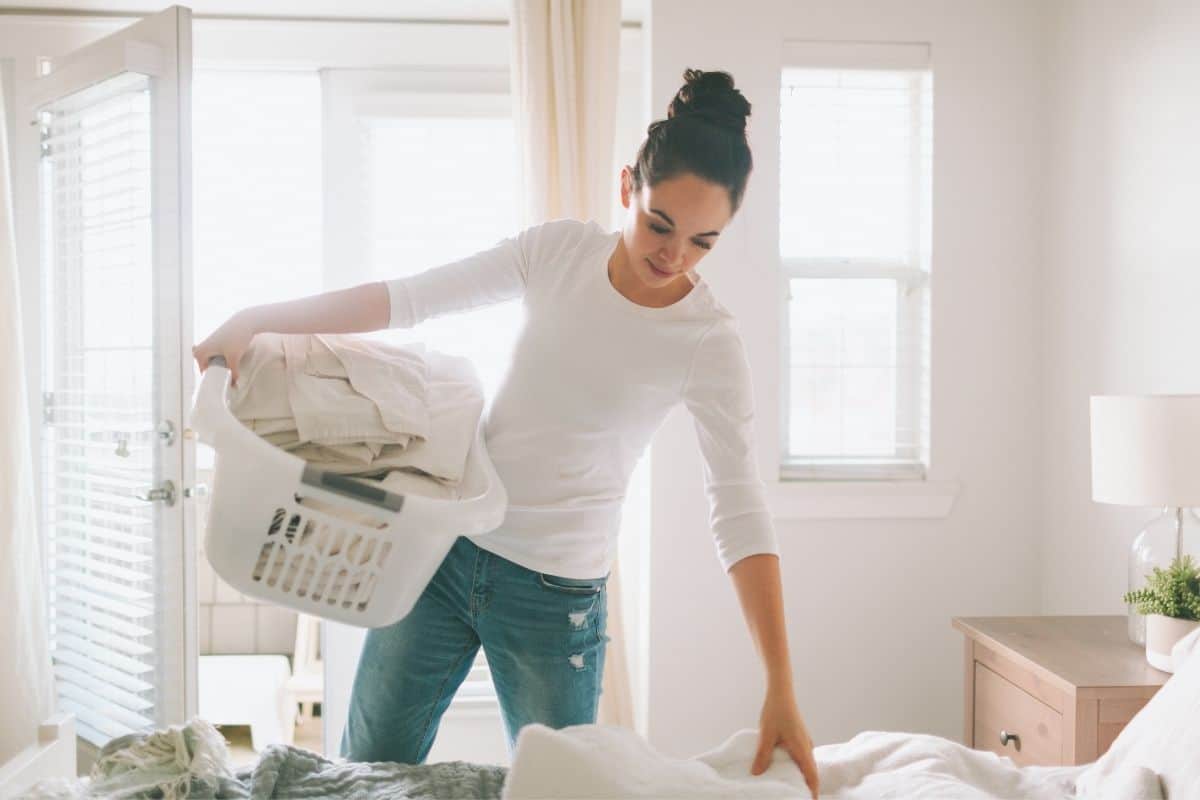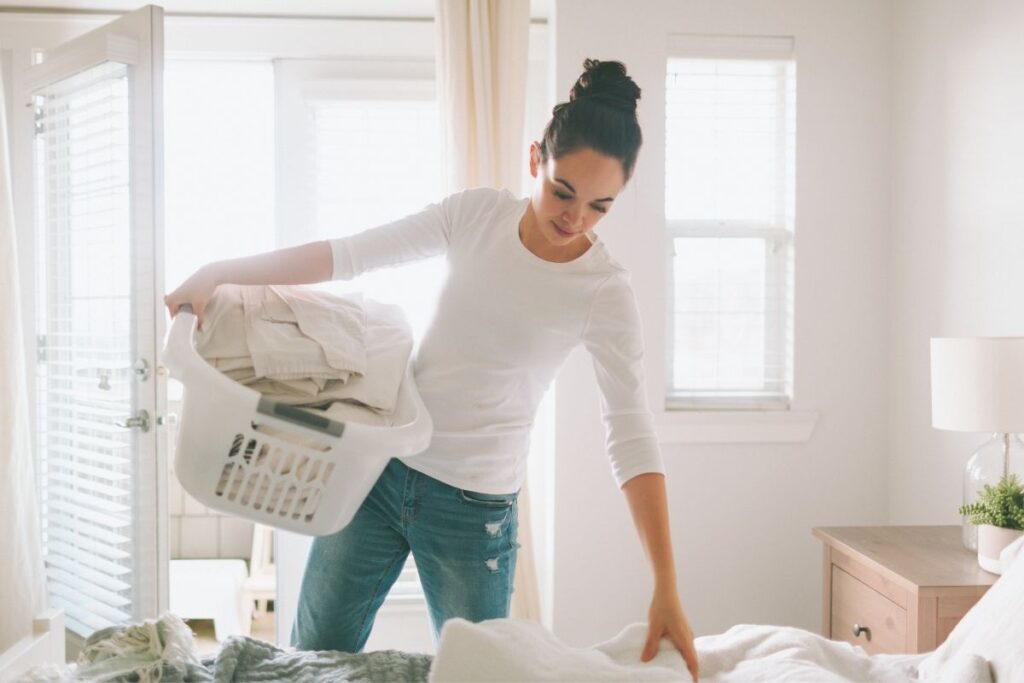 What are the benefits of spring cleaning?
Spring cleaning is something many of us have done all our lives – but why?
Believe it or not, there are a few good reasons you should look forward to spring cleaning that goes beyond the mess.
Spring cleaning can get rid of allergens.
If you suffer from allergies, particularly those caused by dust, you will be doing yourself a favor by spring cleaning.
Dust and other unwanted allergens can build up on curtains, rugs, blinds, baseboards, and other spots that don't get cleaned too often. By giving them a deep cleaning seasonally, you'll be able to breathe easier.
Spring cleaning can make you feel less stressed.
A messy, unorganized home can make you feel overwhelmed – even if you don't realize it.
By giving your home a thorough cleaning, getting organized, and clearing out the clutter, you might be surprised to see just how much more easily you can focus, relax, and enjoy your space.
Your home should feel like your sanctuary!
Spring cleaning can boost your mood.
Not only can spring cleaning make you feel less stressed, but it can also increase your happiness.
The sense of accomplishment you feel when you're finished can give you a surprising boost of endorphins. Who knows – you might even be tempted to tidy up more often!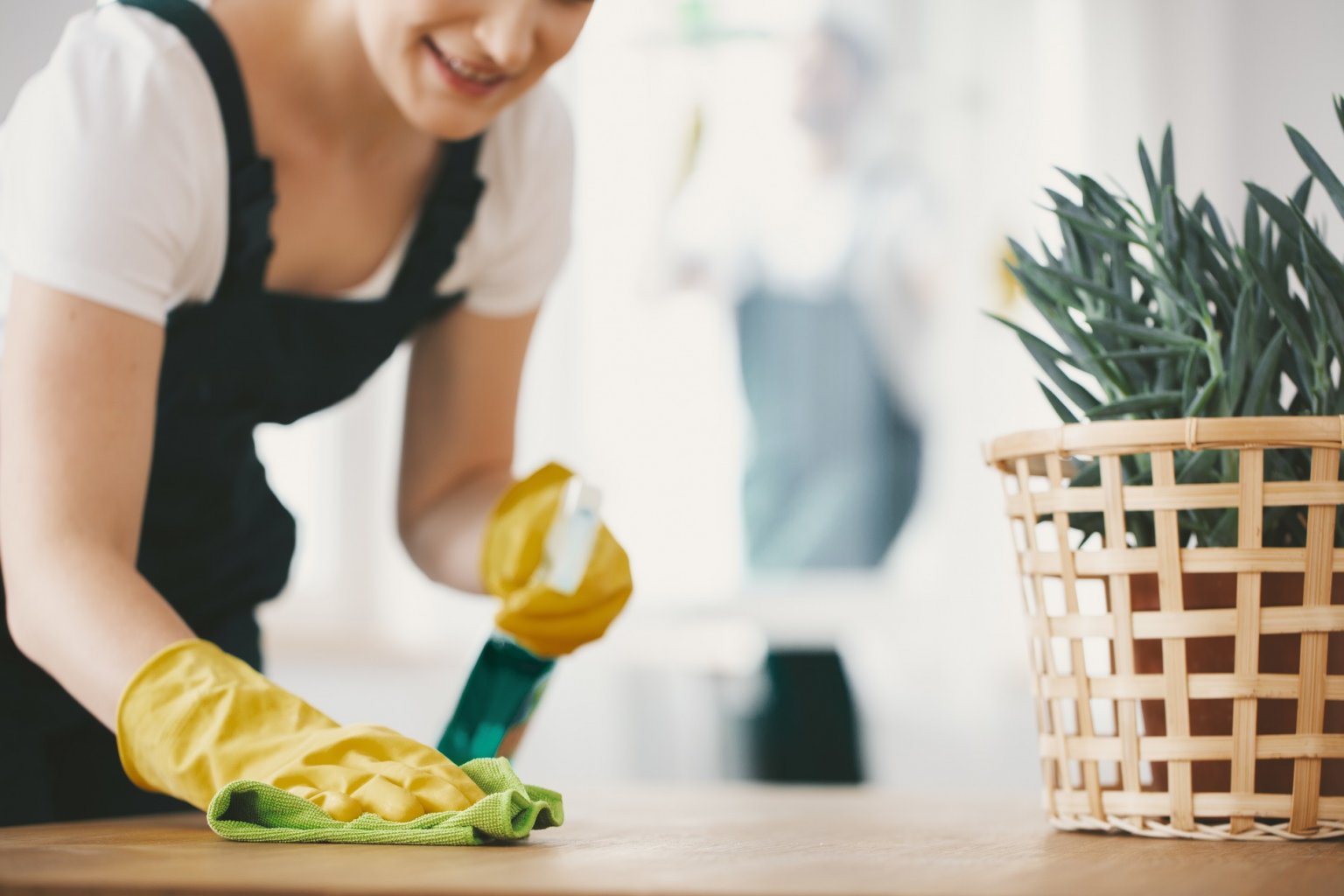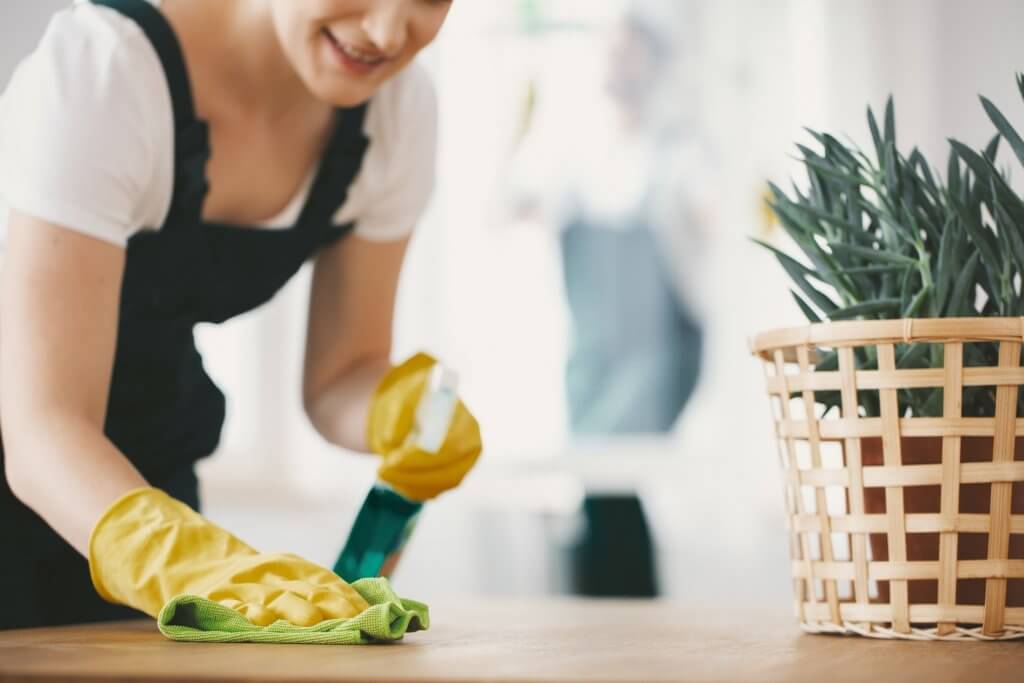 How can I make spring cleaning easier?
Ready to roll up your sleeves and start spring cleaning?
Not so fast!
While you can absolutely just wing it and get the job done, you can also find ways to make the whole process easier for yourself.
Not sure what that looks like?
Here are some smart ways to make spring cleaning easier this year.
Seven Ways to Make Spring Cleaning Easier
1. Declutter first.
If you've already done through the process of decluttering your home, then kudos to you! Having less stuff sitting out will make cleaning your home so much easier!
If you haven't decluttered yet, no problem. Start with some of these high-impact decluttering tasks that you can complete quickly.
They're a great way to jumpstart your decluttering process and they'll also help make cleaning easier by having fewer items on your furniture and counters.
2. Create a plan before you begin.
Spring cleaning with a plan is way easier than trying to figure it out as you go. Having a good plan will keep you on track, ensure you don't accidentally skip something important, and give you a sense of accomplishment as you make progress.
Your plan doesn't have to be complicated – but it does need to be realistic. Can you spring clean your whole place in one day? If not, your plan should break it out into actionable chunks that you can feel good about.
Your spring cleaning plan can have you tackle your space room by room, or task by task – it truly doesn't matter, as long as it works for you.
Sign up on the form below to get a free cleaning checklist template that you can customize for your home. Using a checklist will help prevent wasting time going in circles unsure of what to tackle next.
3. Make spring cleaning fun with the right playlist – or good company!
You've heard the saying – time flies when you're having fun!
It applies to pretty much everything in life… even spring cleaning.
If you can have fun while spring cleaning, you won't even feel like you're working. You can put on your favorite party playlist and get your groove on as you clean your shower, or turn on a podcast and get lost in a story as you scrub those floors.
Prefer a little human interaction? Recruit the rest of your household to help – after all, they contributed to the mess!
Alternatively, you can call in a favor from a friend. Good company is a great way to turn any chore into a good time.
4. Have a cleaning caddy.
Disclosure: As an Amazon Associate I earn from qualifying purchases. Please note that I only recommend products I use and love. Click here to read my full disclosure policy.
Hauling all of your cleaning supplies around the house can get old fast. When you're focused on cleaning a room and are making great progress, nothing breaks your rhythm like having to hunt down the glass cleaner or find a new sponge.
That's why a cleaning caddy can be a total game-changer. When you have a container with a handle and different compartments to keep supplies separate and organized, you'll save yourself a big headache by keeping everything you need at arm's reach.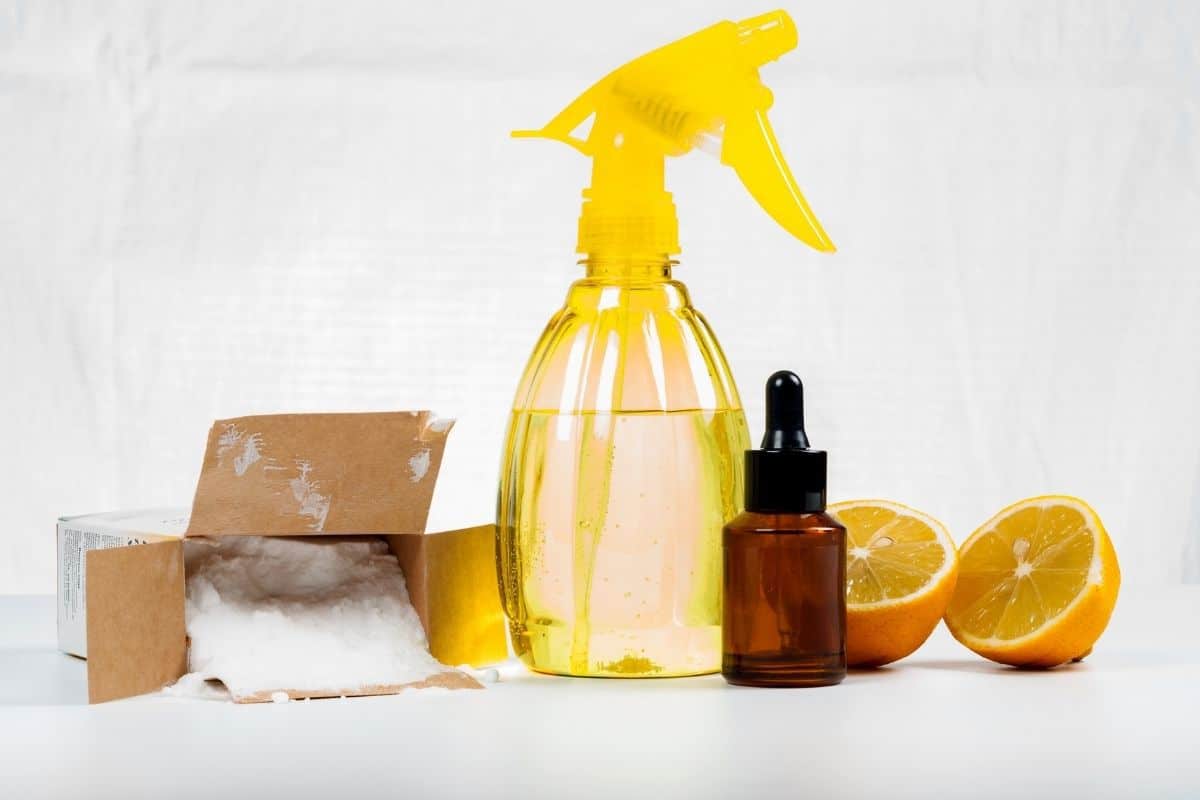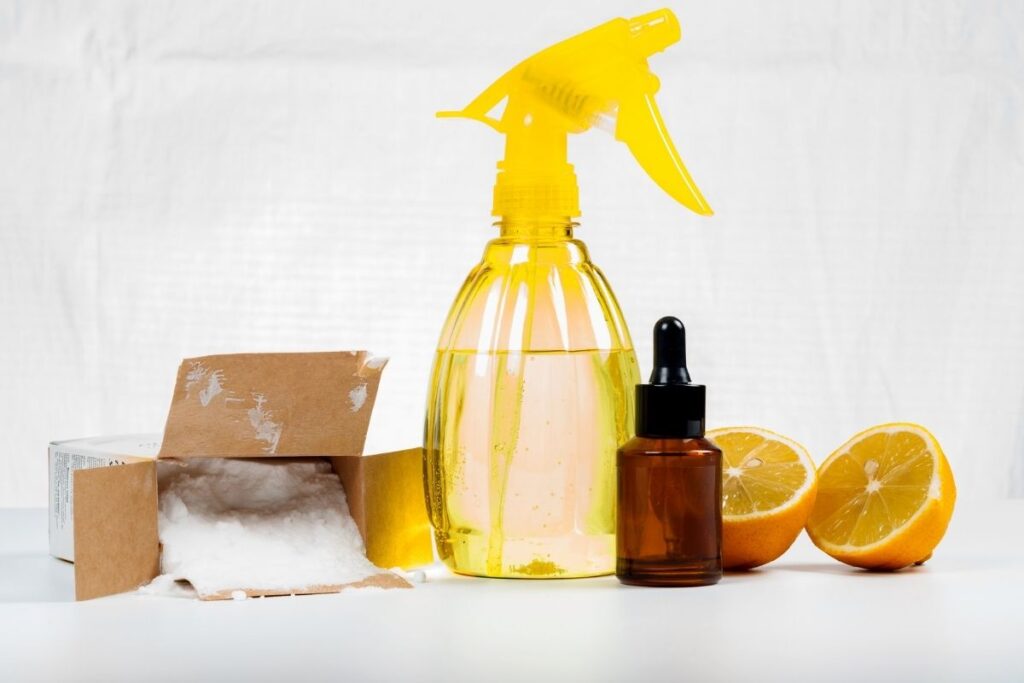 5. Use multipurpose cleaners or make your own DIY cleaners.
Having multipurpose cleaners makes cleaning simpler and faster. If you're not constantly having to switch which cleaner you're using it makes the process go more quickly.
It's also frustrating to run out of a cleaner that you need as you're midway through tackling a mess.
That's why homemade DIY cleaners are so great. With a little baking soda, vinegar, rubbing alcohol, and other ingredients you likely have in your kitchen or bathroom, and an empty plastic spray bottle, you can make all kinds of environmentally safe and effective cleaning supplies.
Instead of running to the store for another bottle of glass cleaner, you can simply whip up some yourself and get back to work.
Haven't tried making homemade cleaners before? Here are a few effective DIY cleaning supplies you can make quickly and easily.
6. Prioritize your tasks & consider your workflow.
Prioritizing your cleaning list and knowing which tasks are most important to get done will help you to focus and feel accomplished when you're done for the day. I've found that starting with the task I am dreading the most helps me to get it out of the way and makes the rest feel easier.
Also think about the order in which you do your cleaning tasks. Working from top to bottom tends to work best so that you don't end up having to reclean the same area multiple times. Work smarter, not harder, in order to get your home sparkling clean this spring.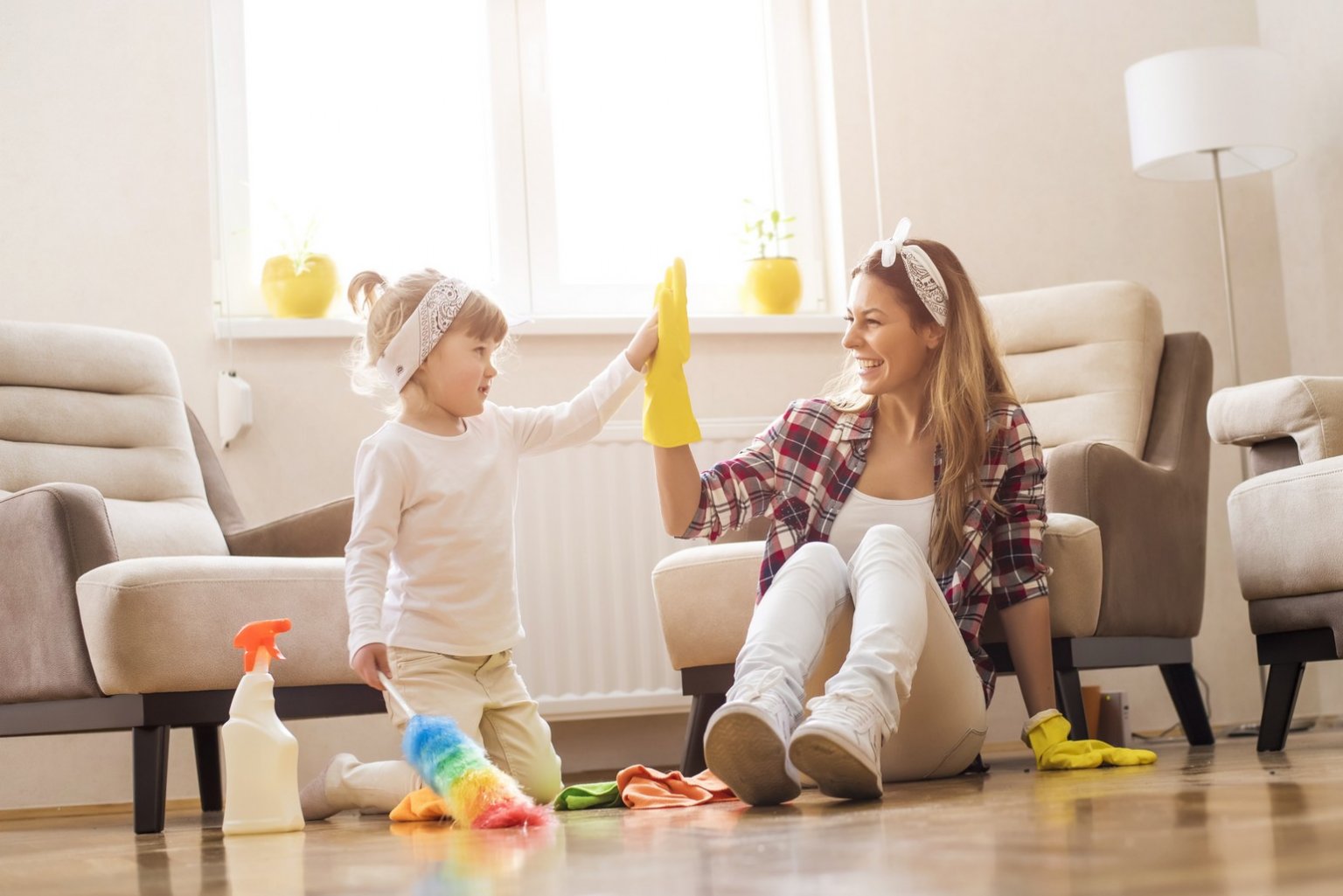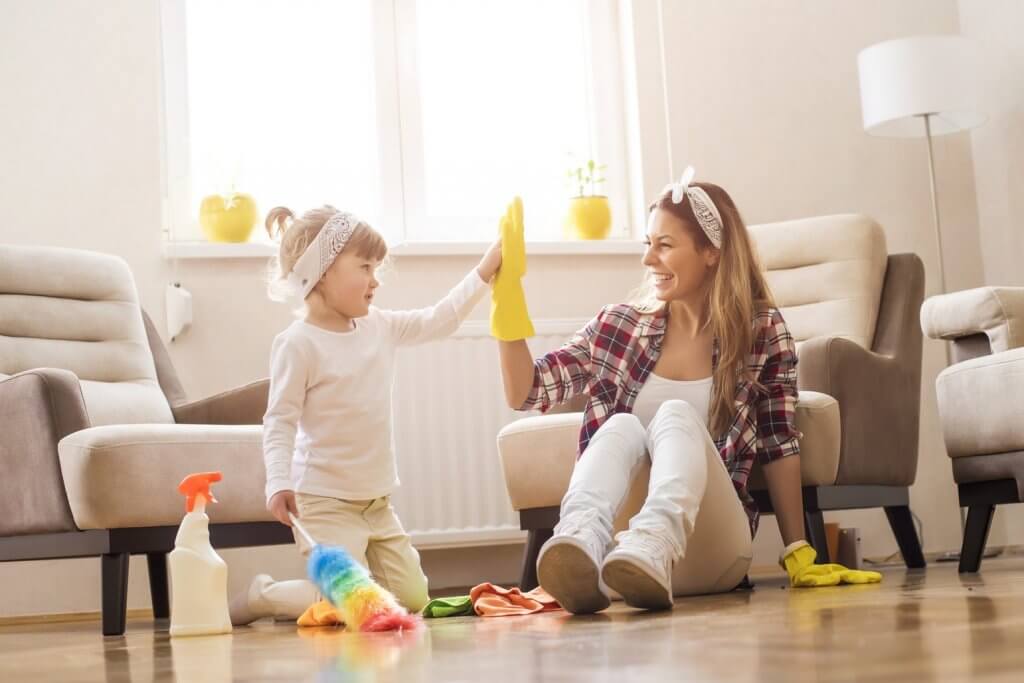 7. Celebrate!
Before you begin the cleaning process, plan some fun celebration or treat for when you've completed it. It could be something as simple as getting a coffee at your favorite local shop or having a friend over for dinner.
Planning your celebration in advance will help motivate you to clean and when you have something to look forward to when you're done, the process feels easier.
Life is short. Celebrate the simple stuff…including a clean home this spring!
What are your favorite ways to make spring cleaning easier? Leave a comment and let me know!
Sign up on the form below to get weekly tips on decluttering and simplifying sent straight to your inbox! You'll also receive the free Cleaning Checklist because marking off boxes is fun!