Inside: Use these tips to recession-proof your budget and have more money in the bank.
There have been a lot of discussions lately about a possible recession coming soon. Granted no one can predict the future and current conditions are unprecedented. There is no guarantee of what will (or what won't) happen.
But if you are concerned that a downturn could be on the horizon, there are steps you can take to help recession-proof your finances.
With a little planning, you can recession-proof your budget so you can ensure your family's needs are met even if you suffer income loss or inflation continues to get out of control.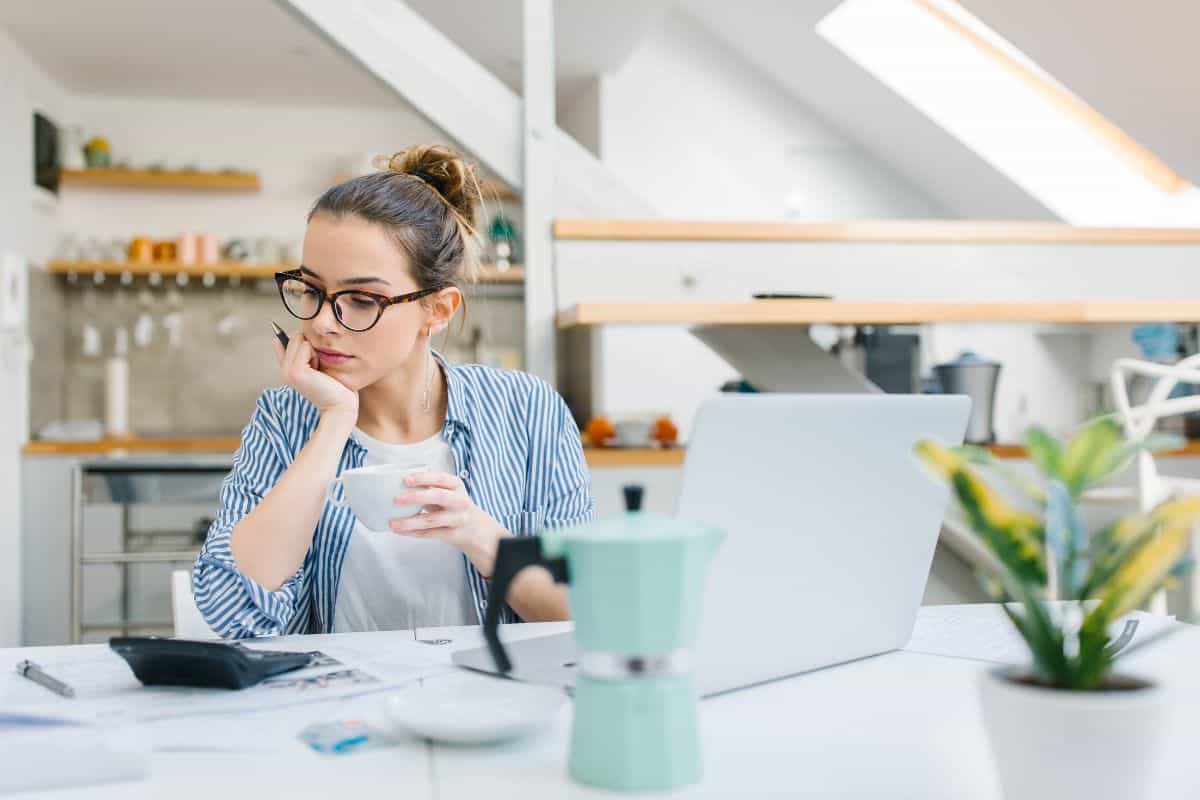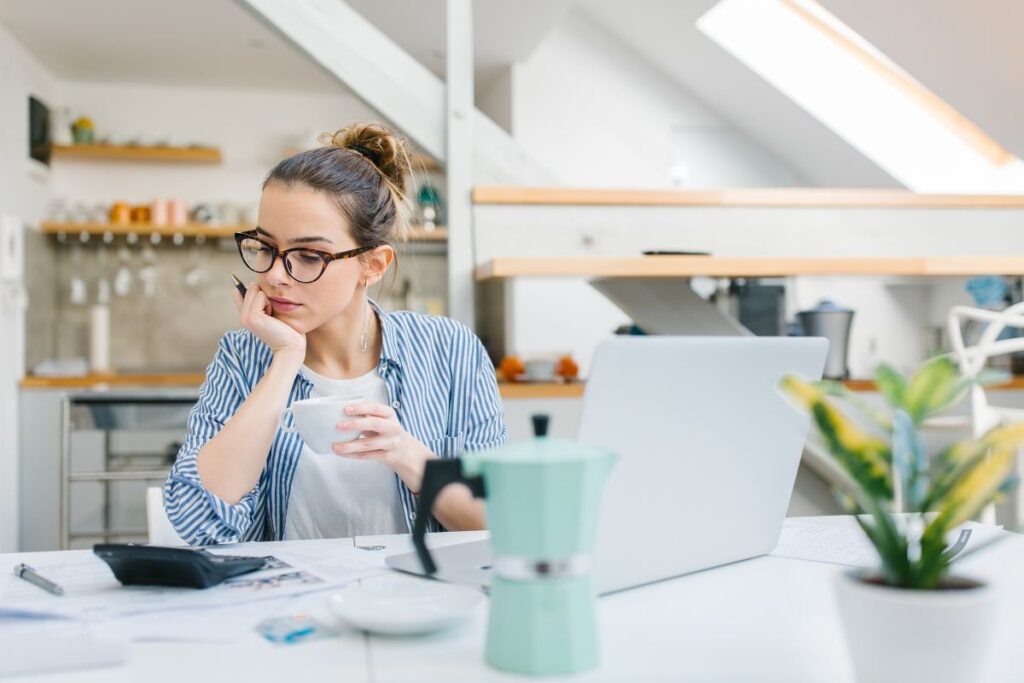 6 Ways to Recession-Proof Your Budget
With the crazy gas, food, and housing prices, now is a great time to recession-proof your budget. Prepare your finances for the future by making some of these changes.
1. Create a budget you can live with
When it comes to making our budget recession-proof you need to make a budget that you can stick with. There may be areas you need to cut back on, but if you're able, allocate some money for fun or entertainment.
When you're more realistic with your budget, it's easier to stick with. However, that's also not an excuse to go overboard.
When you create your budget, it's very helpful if you're already really clear on your financial goals. To get to where you want to go, you may need to cut back and do things that are less comfortable now.
Categorize your budget and put in numbers that align with your goals. Stick to your plan to the best of your ability to recession-proof your budget and prepare for uncertain economic times.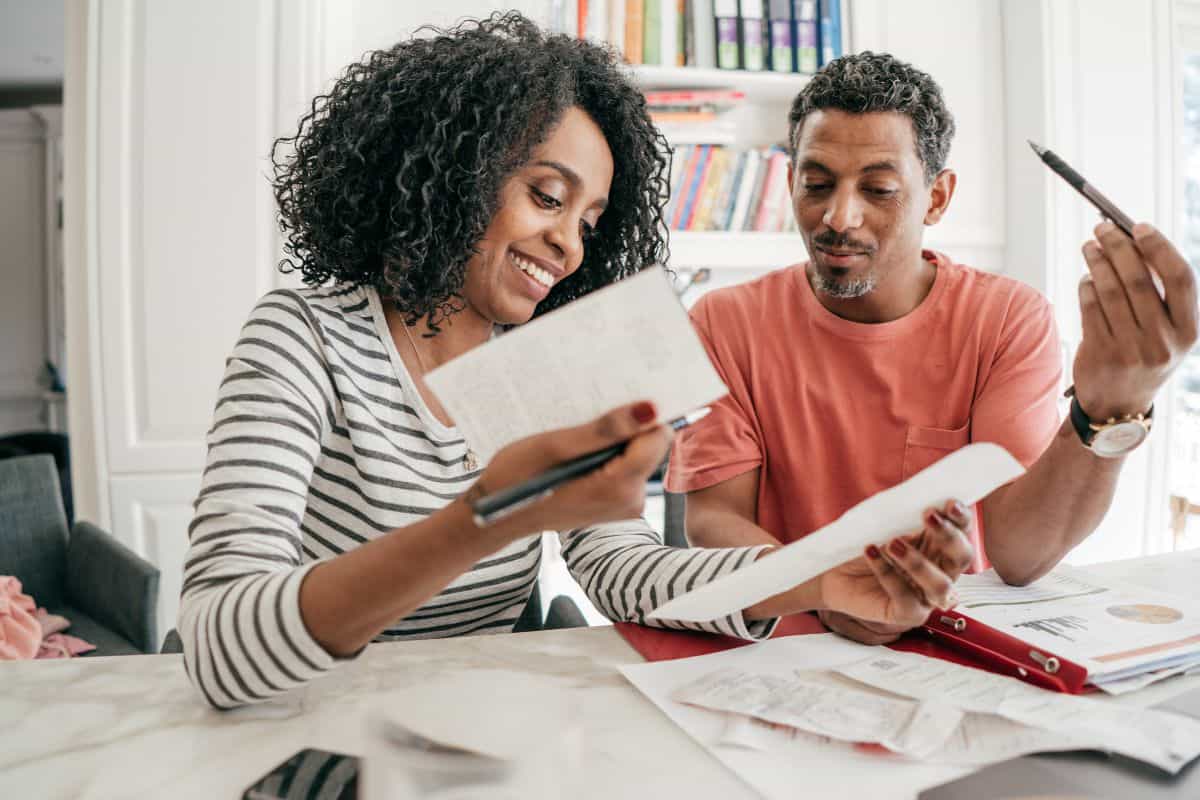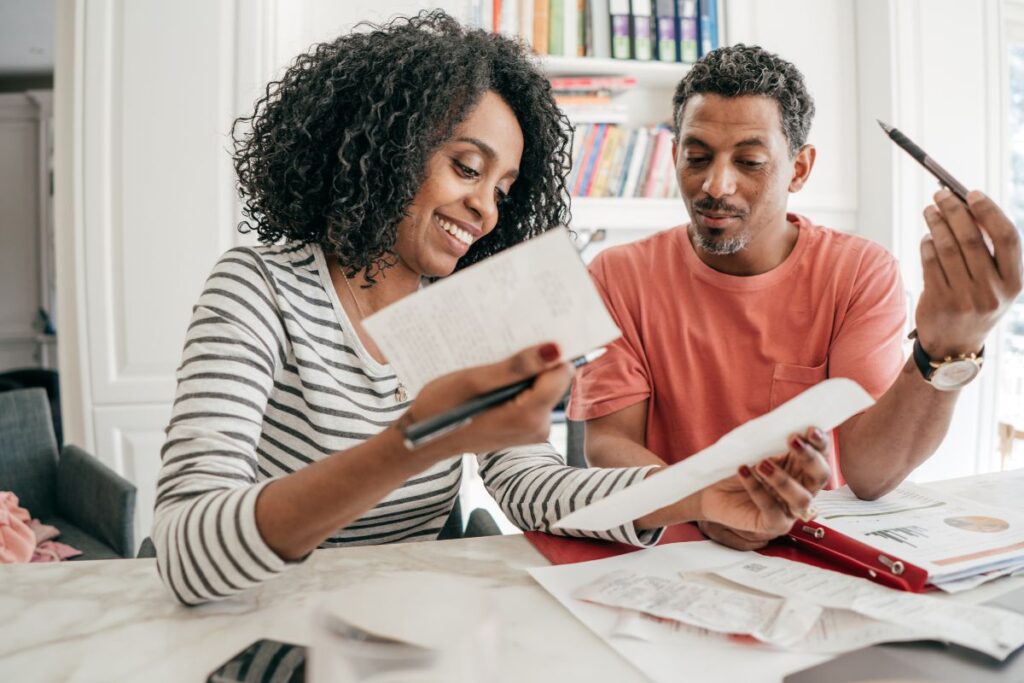 2. Find ways to save
There are a variety of ways to save more money. Here are a few ideas to get you started.
Do a line item review of all expenses
Review your credit card statements. Look at where your money is going. Consider where you could save money or even eliminate certain things.
Doing this simple task can help recession-proof your budget as you may be spending far more than you realize on certain things.
Insurance & utilities
Reduce the cost of insurance and utilities (such as your cell phone carrier and internet provider) by shopping around. Get quotes from insurance companies to see if you can lower your costs without reducing your services.
Take a look at different billing plans from your phone and internet companies and even look at other companies in your area to find a better deal. Call your current carrier to see if they can offer you a better rate to stay with them before switching to a new one.
As I was writing this post, I received an email from my current cell carrier informing us that our rates were going up another $12 per month when I already felt like we were paying too much. I looked up cell phone rates through our internet provider and not only we will save $60 per month but we'll also be receiving VISA gift cards for bringing our own phones over.
This took me just thirty minutes and it will save us a lot of money. Taking a bit of time to research your options can have a big impact.
Drive less
With gas prices up considerably, it's worth evaluating if you're making extra unnecessary trips. Try to get your errands done near each other and stack them together to save time and gas money.
If you typically drive further to shop at your favorite grocery store, consider if the additional cost is worth it or not. A deal isn't a deal when you spend all you'd be saving by driving further to get it.
Consider carpooling and other creative solutions to save on gas money and reduce how much you're driving if and when possible.
Review subscriptions
Clear out subscriptions. Most people these days have a whole host of monthly subscriptions that do not get enough use to be worth the cost. The good news is that you can help lower your expenses by getting rid of some of these monthly or yearly subscription services.
Simplify your life and save money by eliminating unnecessary purchases.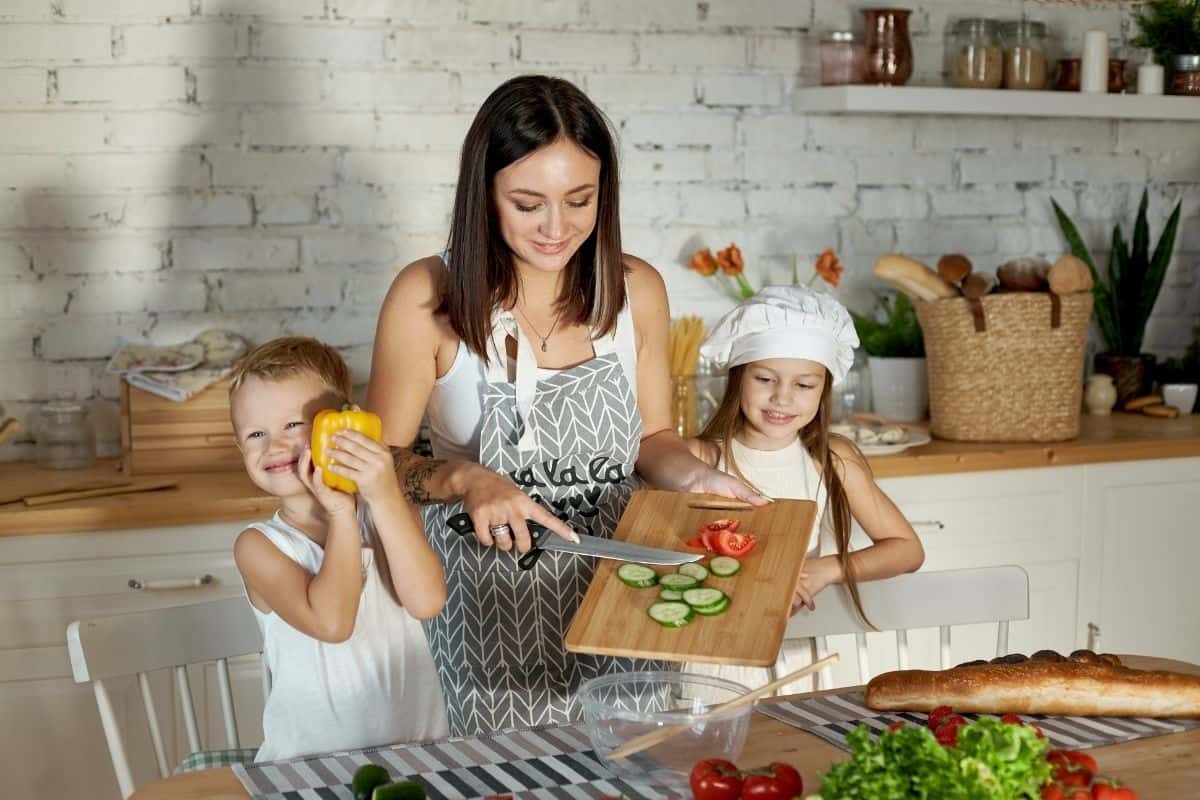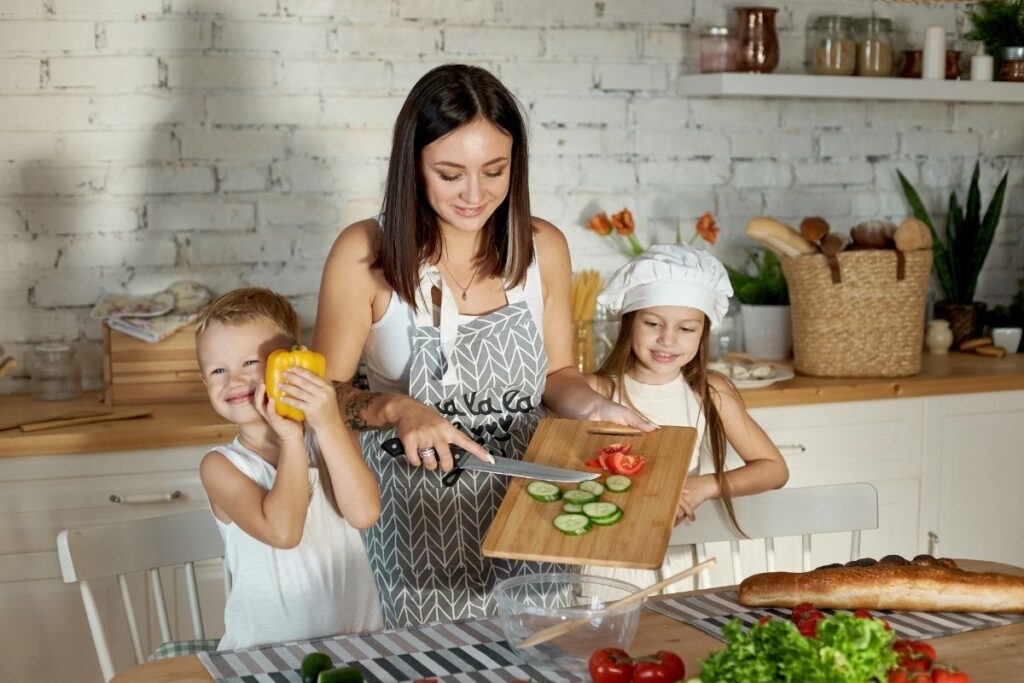 Eat at home more often
Limiting how often you eat out is a great way to recession-proof your budget. Meals out add up quickly and often aren't as healthy as eating at home either.
Ways to save on groceries
Couponing: Try couponing even if only on a small scale by using digital coupons offered by your favorite grocery store. These are a fast and simple way to save on both brand names and store-brand products. I've found it works best to digitally clip coupons before going into the store.
Shop for deals: Buy in bulk to save money on everyday basics you use often. This can be done with bulk deals at your favorite grocery store by purchasing the largest packages available and family deals on things like meat and freezing what you do not need right away.
Just make sure that whatever you're buying in bulk is something your family will actually eat so that you don't end up wasting food and money.
Review what's on sale for the week at your local store and meal plan around those items.
Do grocery pick-up: If you're someone who gets easily sucked into impulse purchases, ordering online and doing grocery pick-up is a great way to be very intentional with your list and not spend more than you intended.
Grow your own food: Start a garden to help grow your own food for your family. Learning how to grow and preserve your own food is a great way to save money and help make some room in your budget.
To keep it budget-friendly start small even with just some homegrown herbs and add to your garden bit by bit rather than going out and buying raised beds and everything to start a large garden before you know how to keep your plants alive.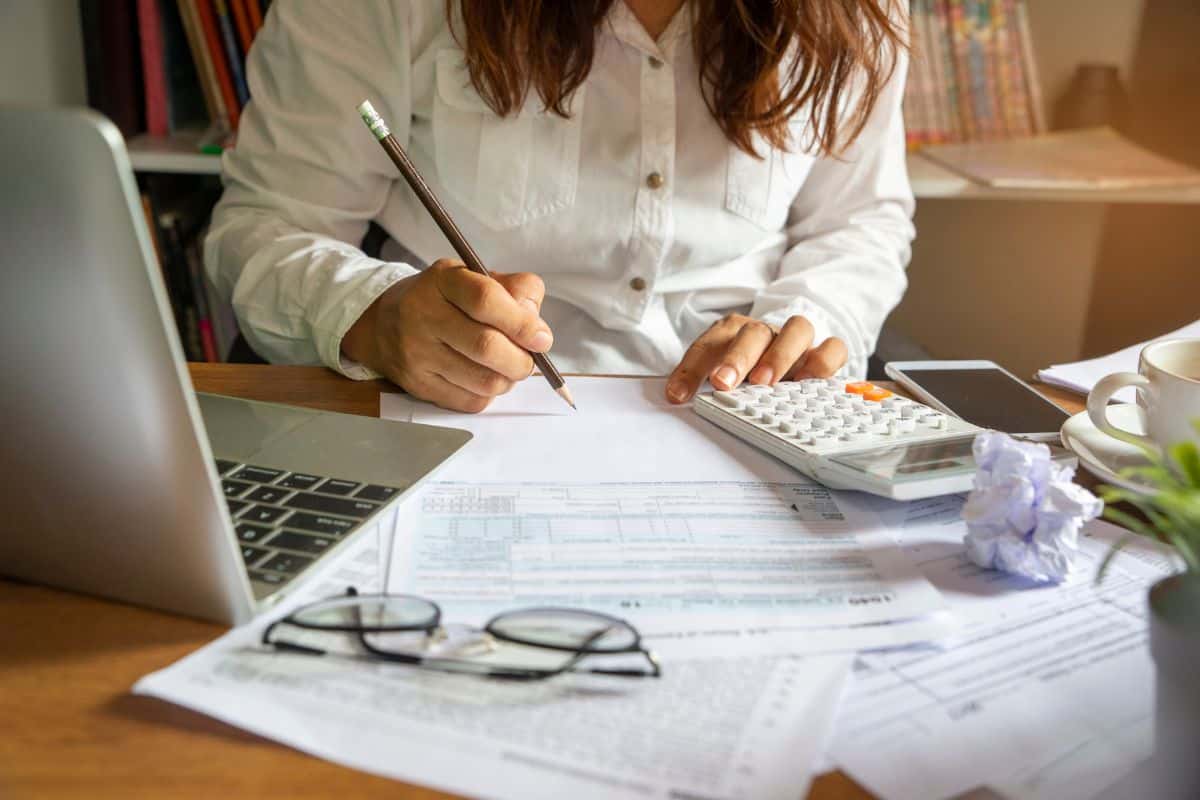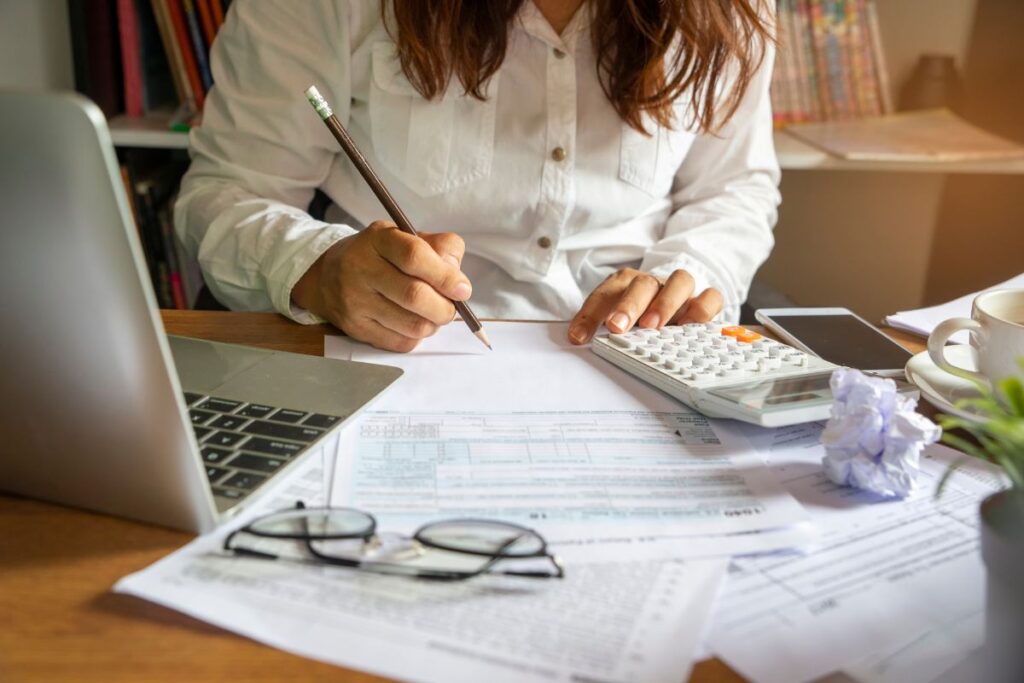 3. Pay down debt
Pay off debt with variable interest first to help keep your budget under control when things get tough. Variable interest can go up and you can end up paying more while fixed interest rates will stay steady even through a recession.
Pay down revolving debt like credit cards and revolving personal loans. Not only does this save you money on interest and improve your credit, but these forms of credit will allow you to have those funds available again should you need a fallback in a recession when lenders are not keen on opening new credit accounts. These should be the last resort to use but can be a blessing if something goes wrong.
Pay off your smallest debts to get them off of your monthly expenses so you no longer have to budget for them and can take those funds and place them into something else for faster debt pay-off or more money for things your family needs.
If you're not able to pay down debt currently, look into options like debt consolidation and see what programs may be available to help with the types of loans that you currently have.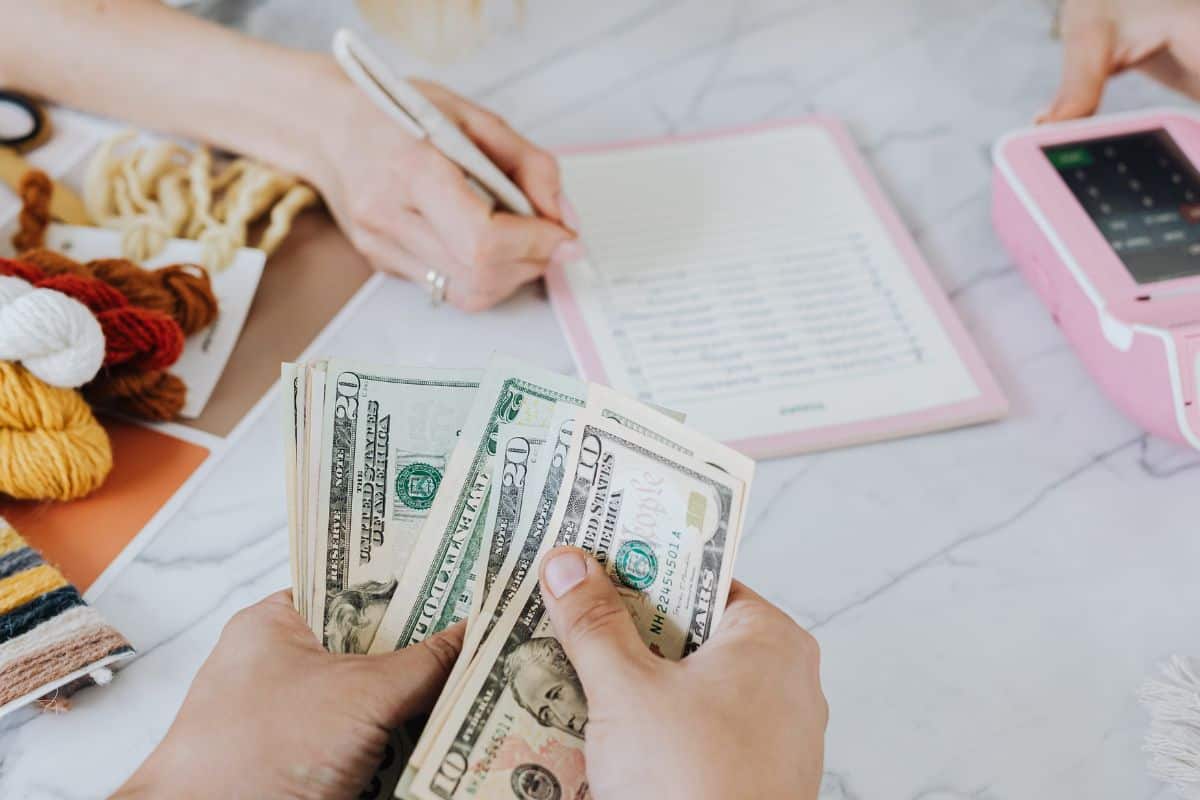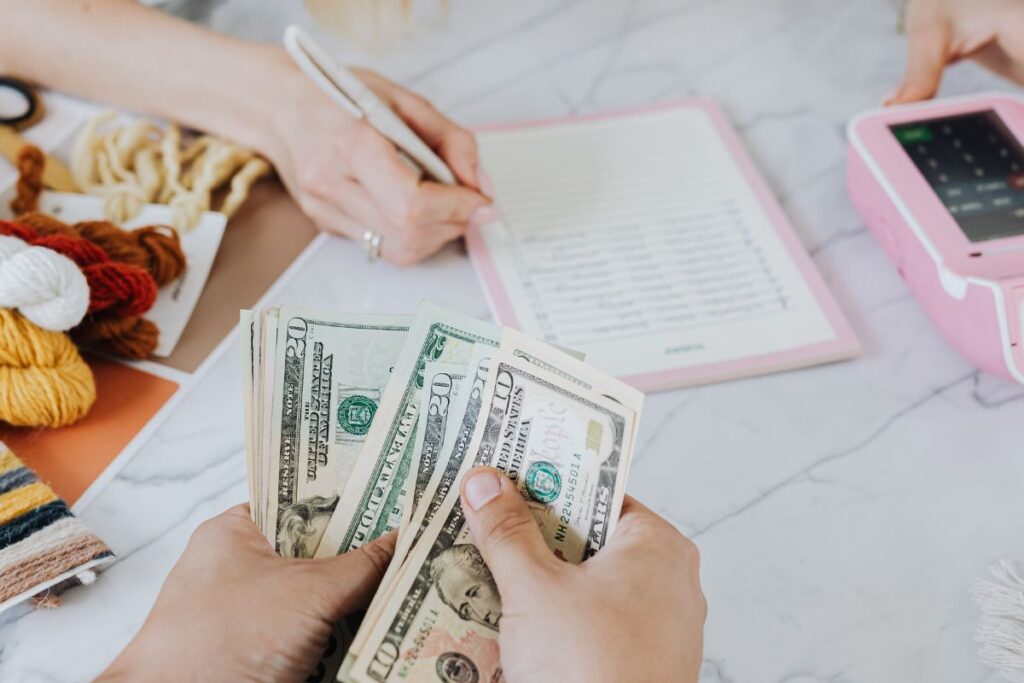 4. Find ways to increase your income
Look for ways to make money with your hobbies. This is a great way for crafters are making money off of something they love. There are many types of hobbies that can become an income stream if you have a little bit of creativity and are willing to put in the time to make it profitable.
Try a new side hustle. Today's gig economy is great for making extra money. Many people are starting side hustles because they can be a great way to supplement your income while providing flexibility.
From starting your own small business to joining a delivery service, there are countless ways you can make money on the side and help to bring more income in. You can even try more than one thing to find the one that is best for you.
Consider what skills you already have that could be beneficial for someone else. Some options to consider are graphic or website design, proofreading, product testing, or becoming a virtual assistant.
If you have unwanted items taking up space in your home, consider selling them. There are some things to consider when selling your clutter, but it can be a great way to free up space in your home while also providing some additional income.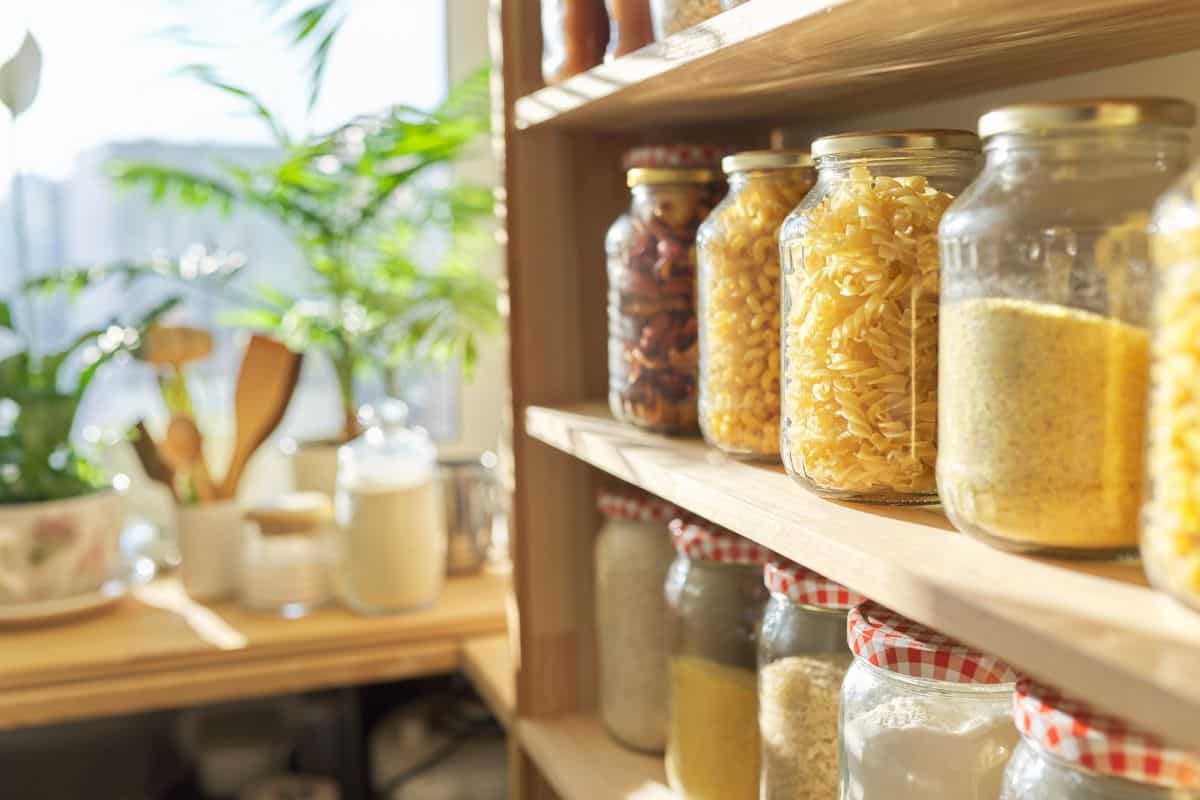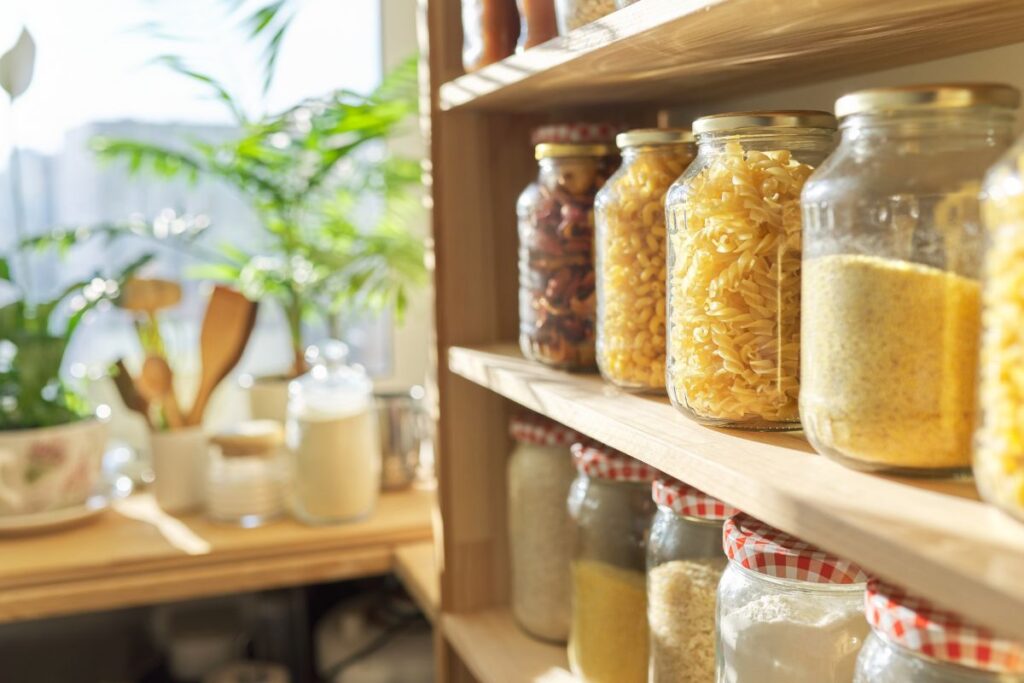 5. Build a stockpile
Shop sales to build up a reasonable stockpile for your home. When a product you like goes on sale you can buy a little more of it and simply stash the extra away until you need it.
Buy clearance items to help build your stockpile for less. Most perishables can be frozen and the best by dates on pantry items are suggestions and the products are good for months after. Simply add them to the front of your stockpile so they get used up first.
Store enough to get you through a few months' time if you should find yourself struggling in a recession. This can give you a buffer if you lose your job or your budget gets too tight to afford the thing you need as inflation continues to go up.
Your stockpile gives you a fallback that opens your budget up for other things. Stockpile personal care items, paper goods, cleaning supplies, and food. It can also save you on gas money as you don't have to go shopping as often.
Word of warning: Make sure anything you are buying that's on sale or clearance is something you will actually use. Don't buy them just because they are on sale. If you won't actually use them up, you'll be wasting money. We're also not talking about hoarding here, but rather, simply storing some extras on hand.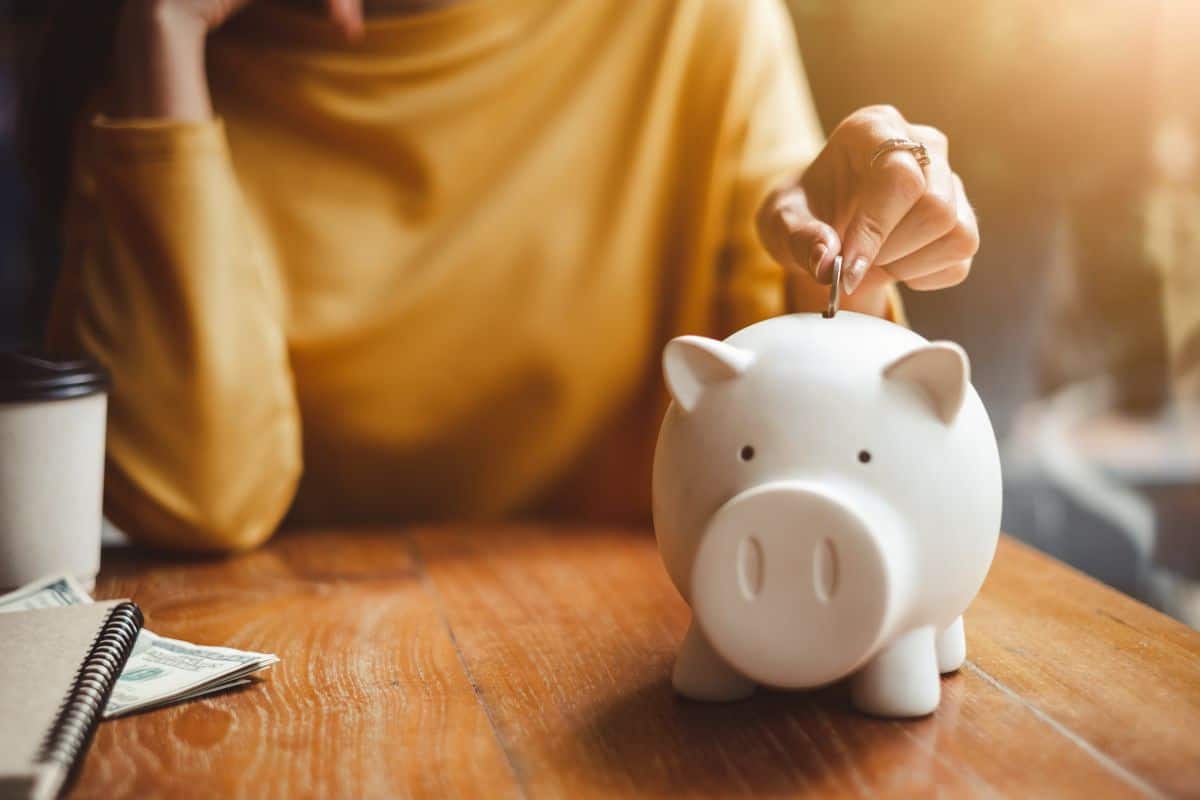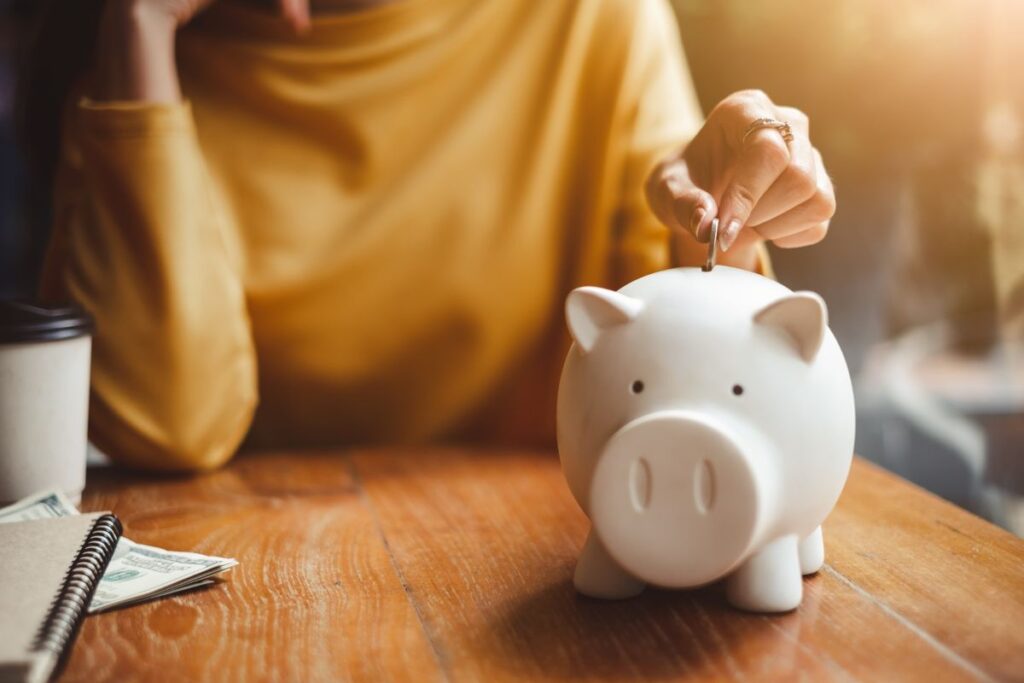 6. Pad your emergency savings
Have multiple savings accounts for your emergency savings and your general savings. This will help to split up funds to where you plan to use them to save money overall making you less likely to break into your savings than if it was all in one place.
Keep accounts for a small emergency fund of around $1000 that can cover things like a car repair and a larger savings account that you build up over time to cover your expenses for 3-6 months should you lose your job.
The more that you can save to help recession-proof your budget, the better off you will be for navigating uncertain economic times.
How do you plan to recession-proof your budget? Share it in the comments!
Looking for more helpful tips on saving money? Check out these posts:
Sign up on the form below to get weekly decluttering and simplifying inspiration sent straight to your inbox. You'll also get the free 8 Quick Wins for Decluttering Worksheet to help you start to simplify your life today.