Inside: Use these tips on the best way to organize paper files to create an efficient home office where you can easily find needed papers.
Thanks to the influx of technology available at our fingertips, many of us are now able to work from home – either partially, or entirely. And while working from home definitely has its perks, it isn't without its challenges.
One of the biggest challenges?
Finding a way to keep everything organized. Especially those paper files.
Despite the fact that most of us leverage computers and other tech in our daily jobs, there are some situations where paper files just can't be avoided. And in those situations, it can be difficult to keep them under control – unless you have a plan.
If you're trying to figure out the best way to organize paper files, I've got you covered. Keep reading to see how you can transform your home office, clear away that clutter, and implement an organizational system that works for you.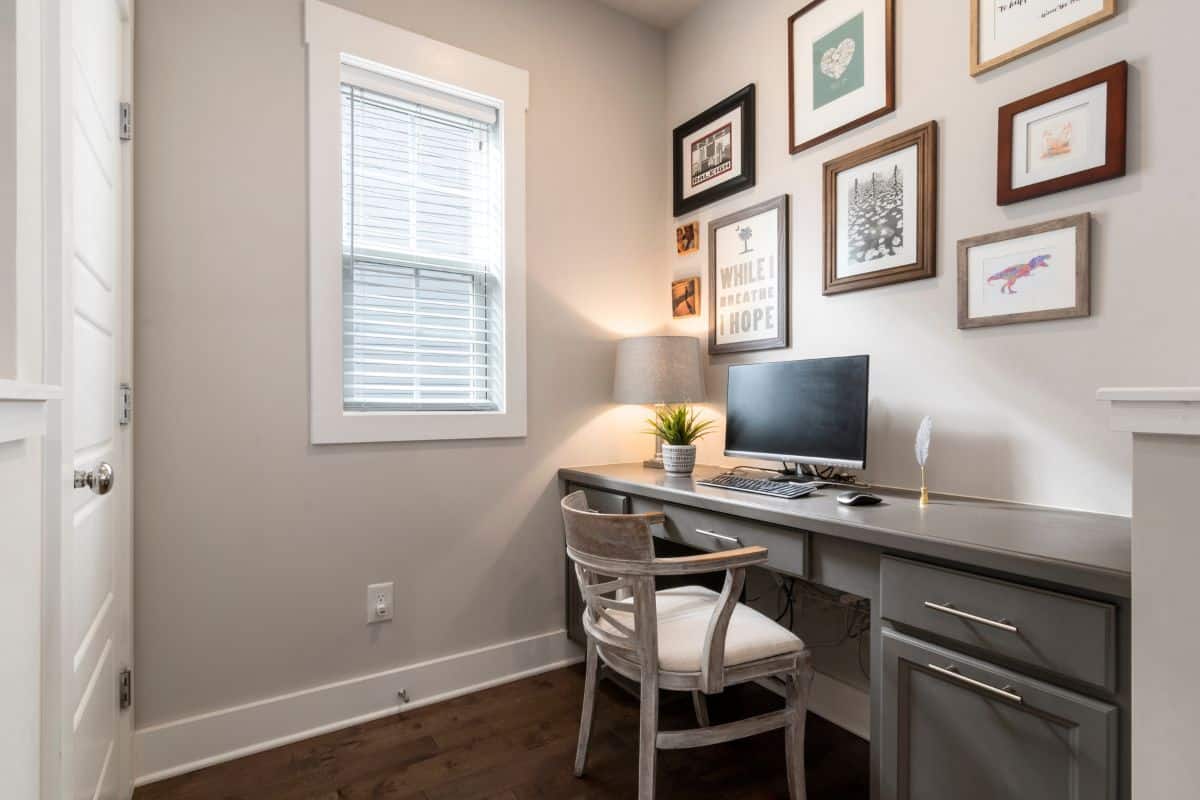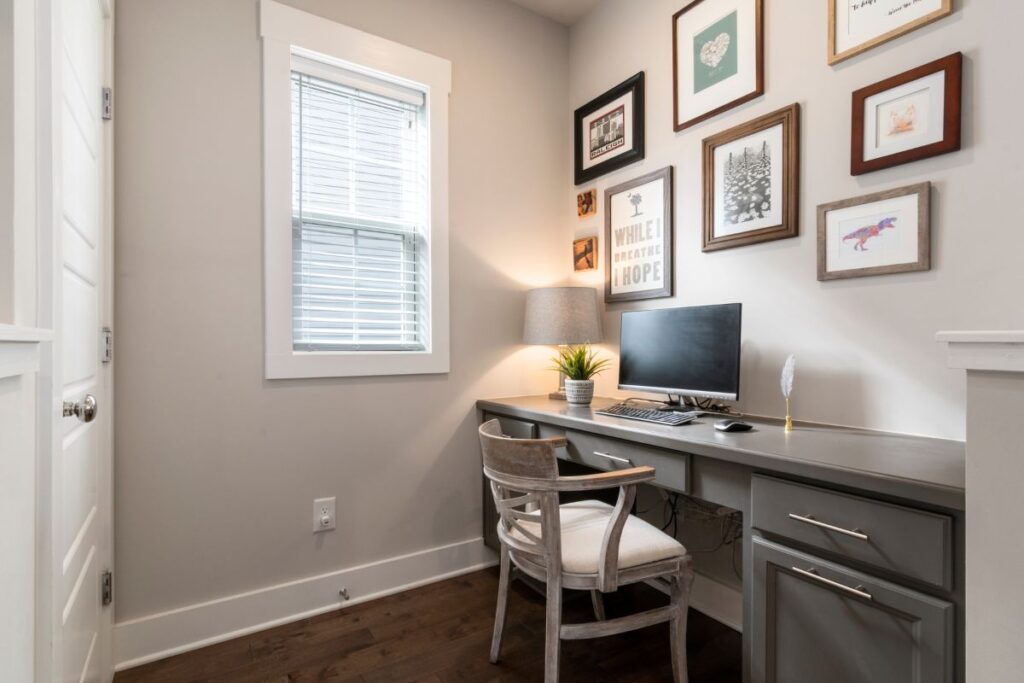 The Importance of Organizing Your Home Office
If you work from home, you probably know just how important keeping your home office organized can be.
Working in a clean, organized space truly makes an impact on our ability to focus, create, and ultimately perform the job we're trying to do.
Clutter and mess can take a surprising toll on your mental state, leading to unwanted stress, unnecessary distractions, and more. 
So first set to decluttering your office, and then focus on organizing your paper files.
If your goal is to maintain a home office that's conducive to productive, focused work, figuring out how to organize paper files at home will go a long way in helping you achieve that goal – and ultimately excel in your role. 
The Best Ways to Organize Paper Files
I'll be honest – organizing paper files can be a little overwhelming, especially when you're just getting started.
The sheer amount of documentation and information you're holding onto might make the task a little intimidating, to say the least. But with a little determination and a solid plan, you can figure out how to organize paper files at home – and keep them organized!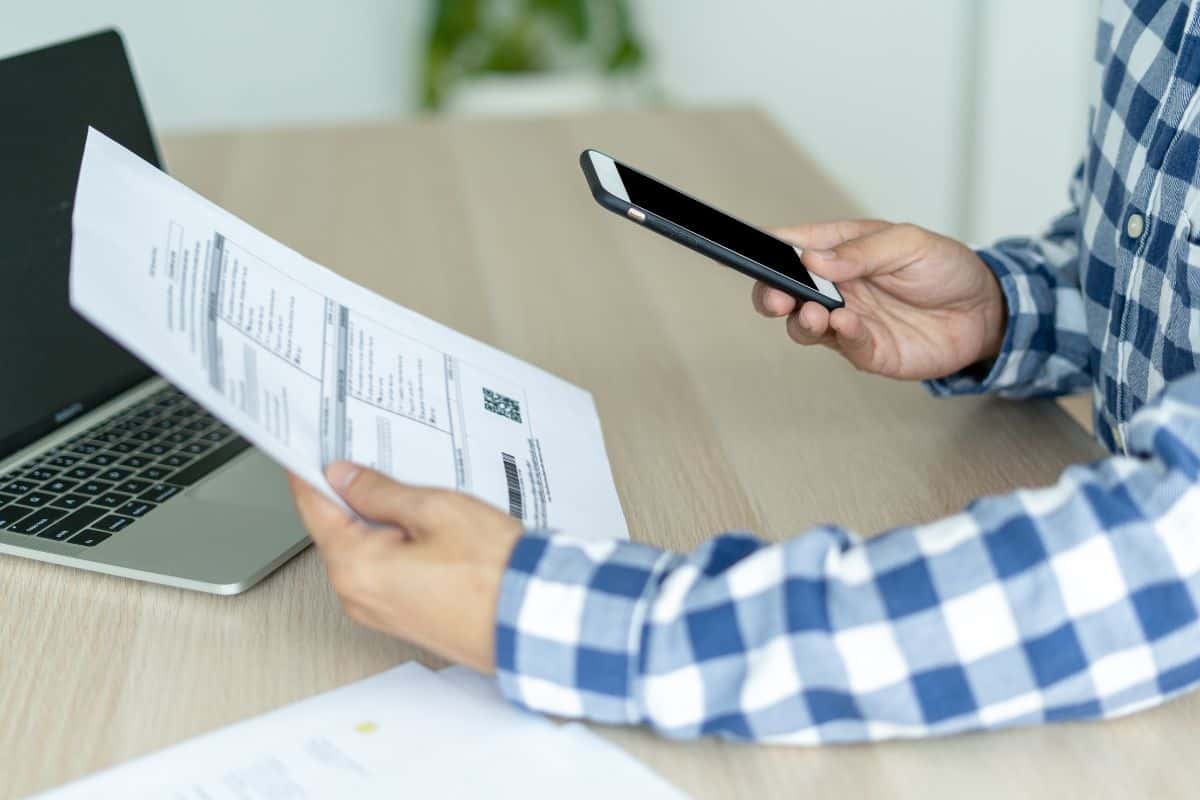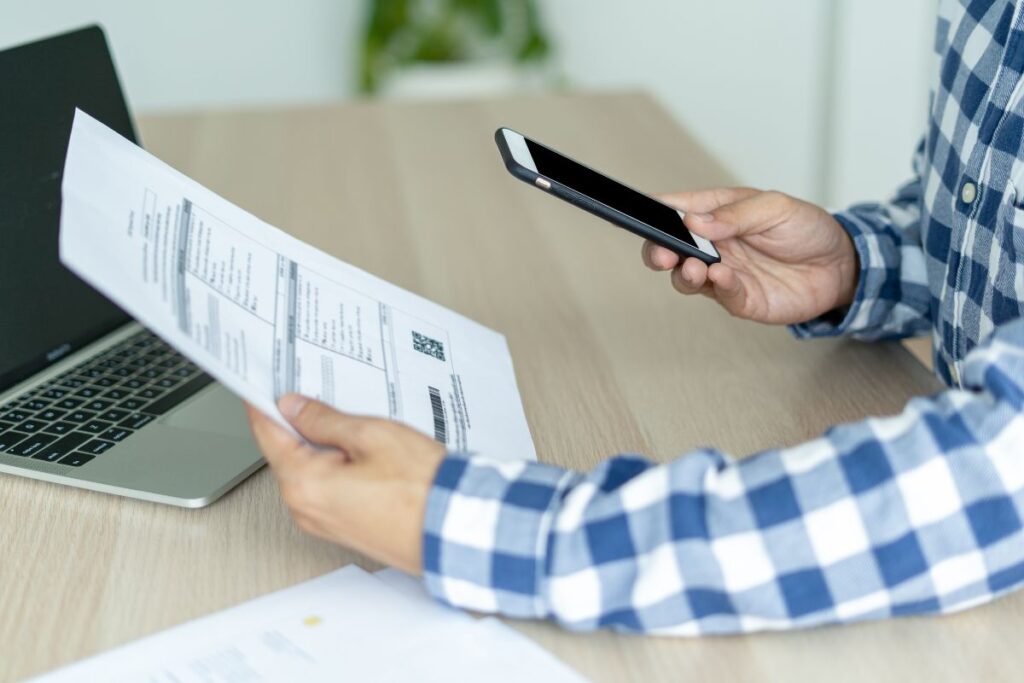 1. Consider saving digital copies.
In some cases, the best way to organize your paper files is to focus on getting them all uploaded and saved in a digital format.
Now, there are some situations where you truly need to maintain paper files. Sometimes, it's a requirement of your job – or your manager. Some paper files must be stored in their original format.
But in situations where there's no real requirement to keep all that paper around, it might be worth the effort to scan all of those documents and save them into well-organized folders. Evernote is a great option for this.
If you choose this route, it's important to ensure you save them somewhere secure. Saving critical paper files directly to your computer is a risky move.
If someone stole your laptop, or a virus wiped your device's memory clean, you'd be in a very difficult spot. Instead, choose a secure storage solution in the cloud, like Google Drive, so your files are accessible from any device – as long as you've got the right credentials!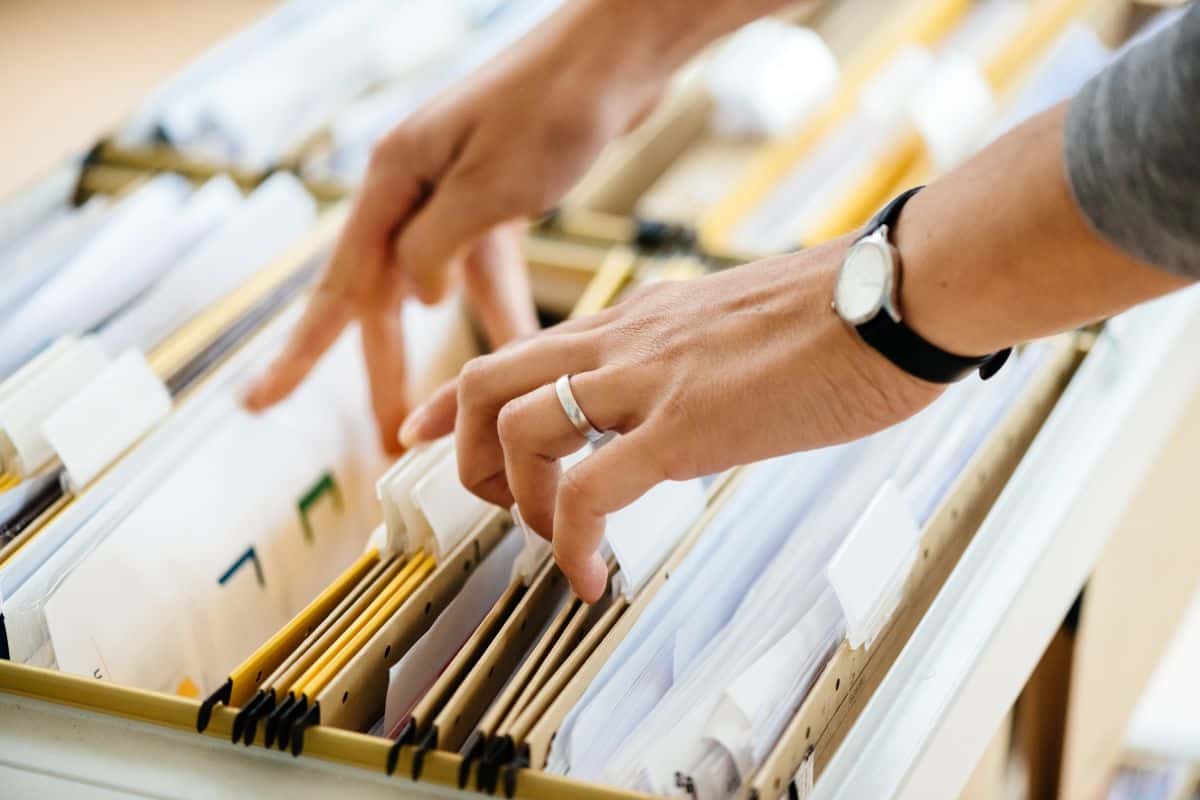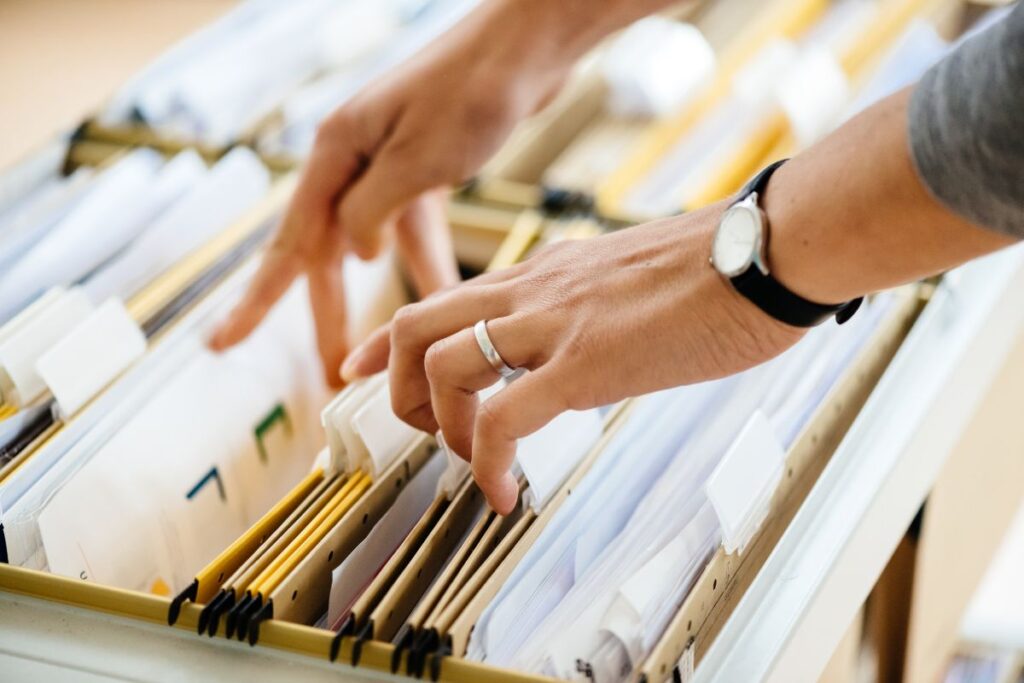 2. Determine an organizational structure that works for you
There's no one-size-fits-all solution for organizing paper documents. Ultimately, the best ways to organize paper files are the ways that work for YOU.
And to figure out what the best organizational solution might be for you, you might need to evaluate all of the documents you're holding onto.
Are they personnel files that should be kept together? Documents that need to be maintained by date? Are you sure you need to continue to hold onto all of them?  
Thinking about the types of documents you keep, how often you'll need to access them, and what you most often use them for can help you determine the best path forward.
To organize your paper files, consider what general categories your papers fall under.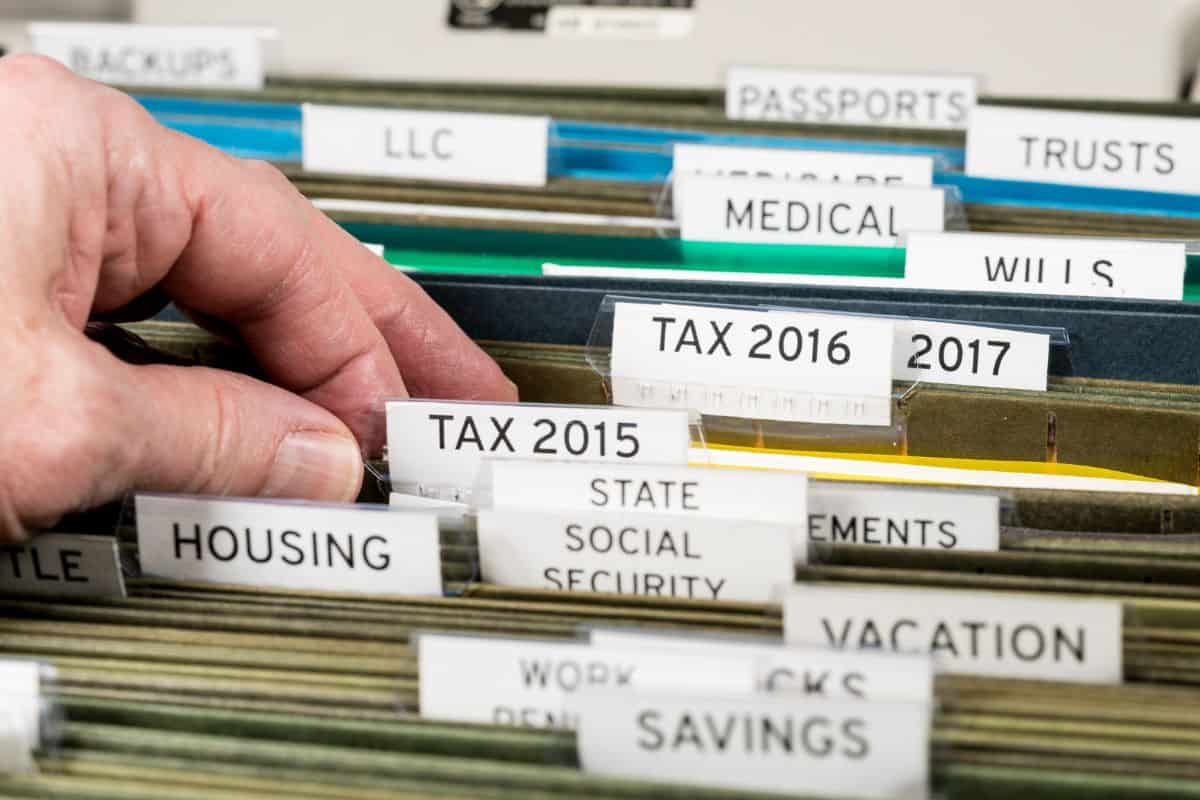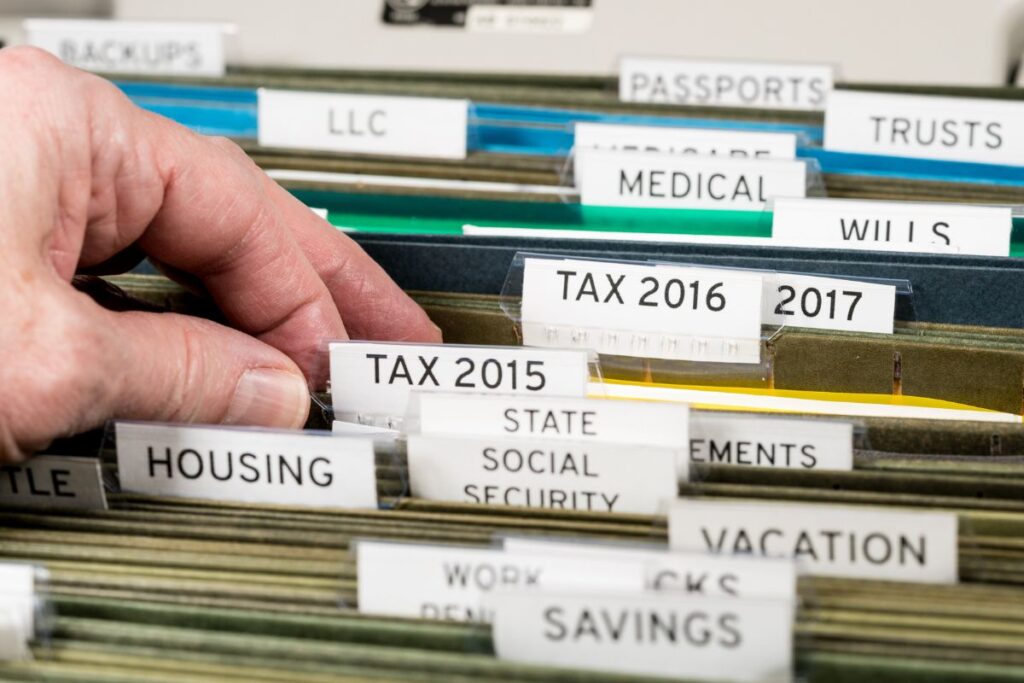 3. Label everything.
Regardless of how you choose to organize your files, labeling everything is absolutely critical.
Whether you invest in a label maker or grab a Sharpie and write down the folder's contents, it's important to know what's in a particular file or box at a glance – without having to dig through it all.
Include as much or as little detail on your label as you feel is appropriate; when in doubt, err on the side of caution and include more. Depending on the types of files you are storing, you may want to include the date the documents were stored, or a full list of the folder's contents on the front.
Again, there's no one-size-fits-all solution here, but by taking a step back and evaluating the documents you're trying to store, you can come to a logical conclusion about what makes the most sense.
To categorize our files, I group them by type. Each folder is named for the specific types of files inside as well as the calendar year.
I've found it helpful to color code labels so that each year is a different color. That makes it easy to quickly find the correct file as well as easily put it back when I'm done using it.
Consider where you would be looking to find those documents and what makes the most sense in your brain. The best way to organize paper files is the one that feels logical to you.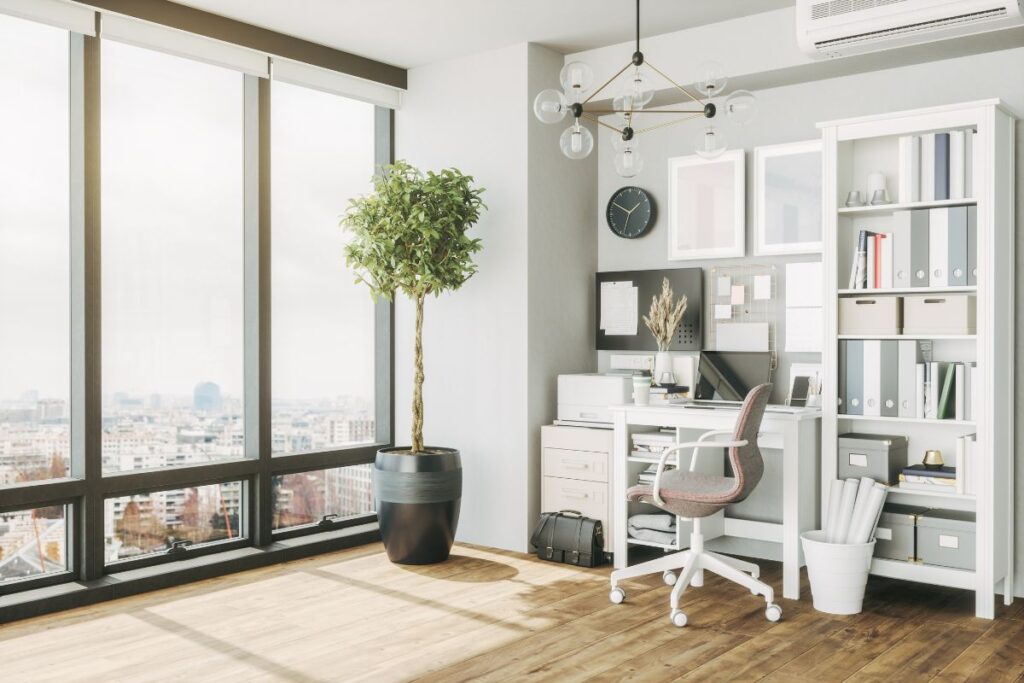 4. Purchase appropriate storage solutions for your paper files.
While stacking piles of folders and papers in the closet is one way to organize your files, it certainly isn't one of the best ways to organize paper files.
Instead, keep everything organized by investing in a smart storage solution to suit your needs.
For some, this might be a metal filing cabinet with a lock and key. For others, a simple bookshelf can be a great solution for storing binders filled with hole-punched papers.
And others might just need a bunch of banker's boxes or plastic file containers to stow away files and documents you won't really need to access often.
And while you can easily spend a small fortune on home office storage solutions, you certainly don't have to. Thrift stores can be a great place to find stuff that'll help you organize your home office.
Another idea? Watch the Facebook Marketplace posts in your area, especially if you live near a business district. Often, when companies relocate, they don't bring their office furniture with them – and when they can't sell it to the next tenant, they'll offer it to the public at a significant discount.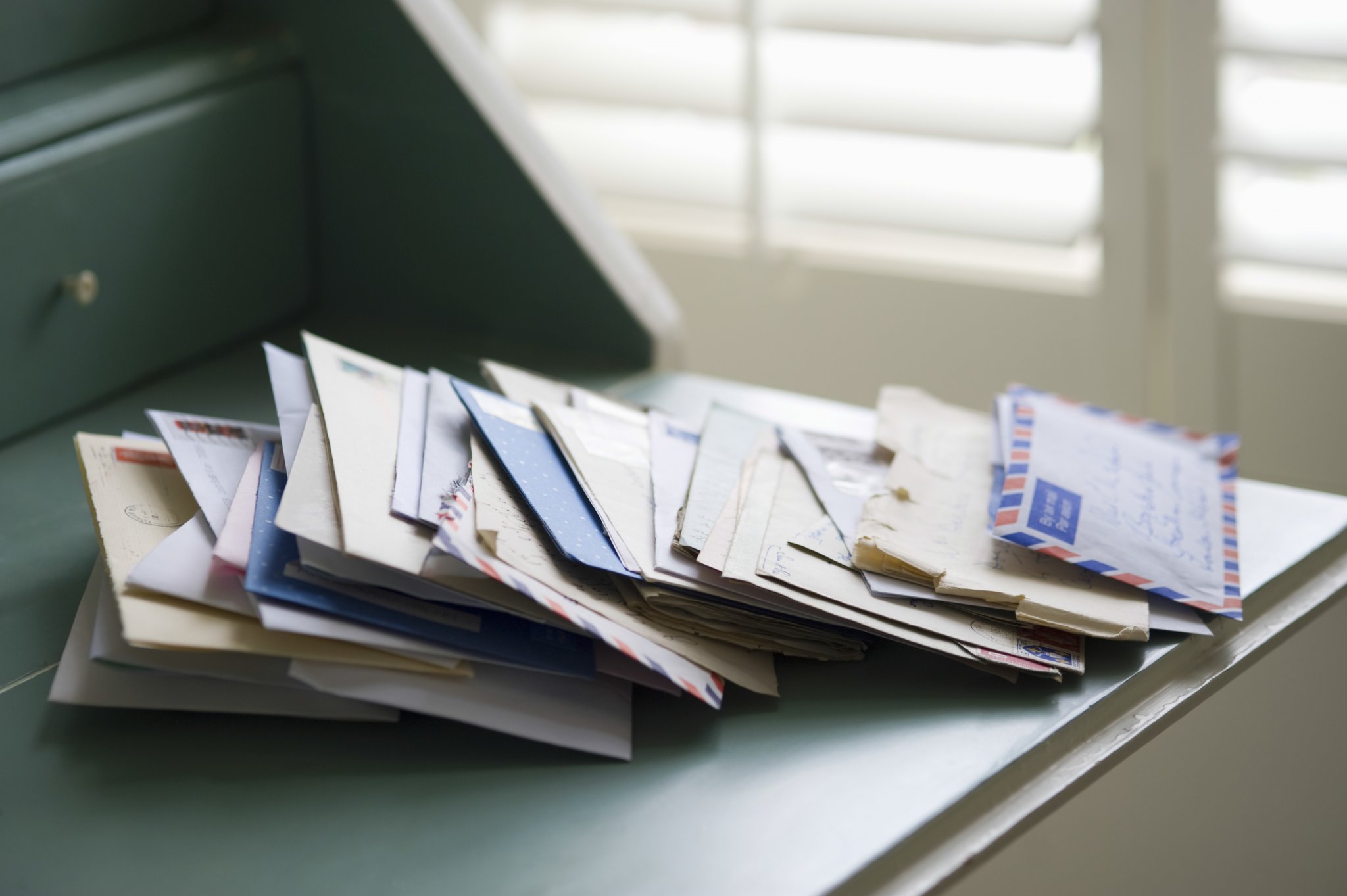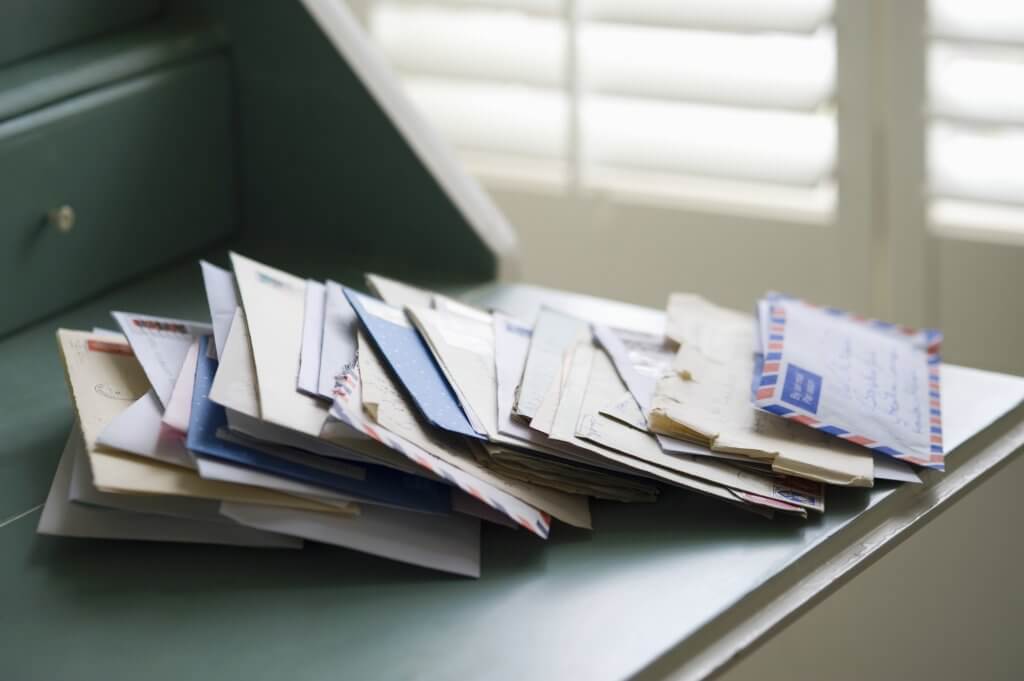 5. Deal with papers immediately.
Now that you have created an organizational system and have the necessary files and storage containers, it's time to put all the papers where they need to go.
If you've had piles of papers collecting for years, this will be a big undertaking so work on small stacks at a time until you've worked your way through everything.
Going forward, deal with papers immediately when they enter your home. Putting mail just anywhere is a bad habit that creates clutter.
Instead, sort the mail and right away recycle what you don't need. Put the to be paid and to be filed in their assigned homes.
Don't let the stack accumulate for long before filing the papers into your new system.
Once your papers are organized, you can breathe a big sigh of relief knowing that you can easily access important papers when needed.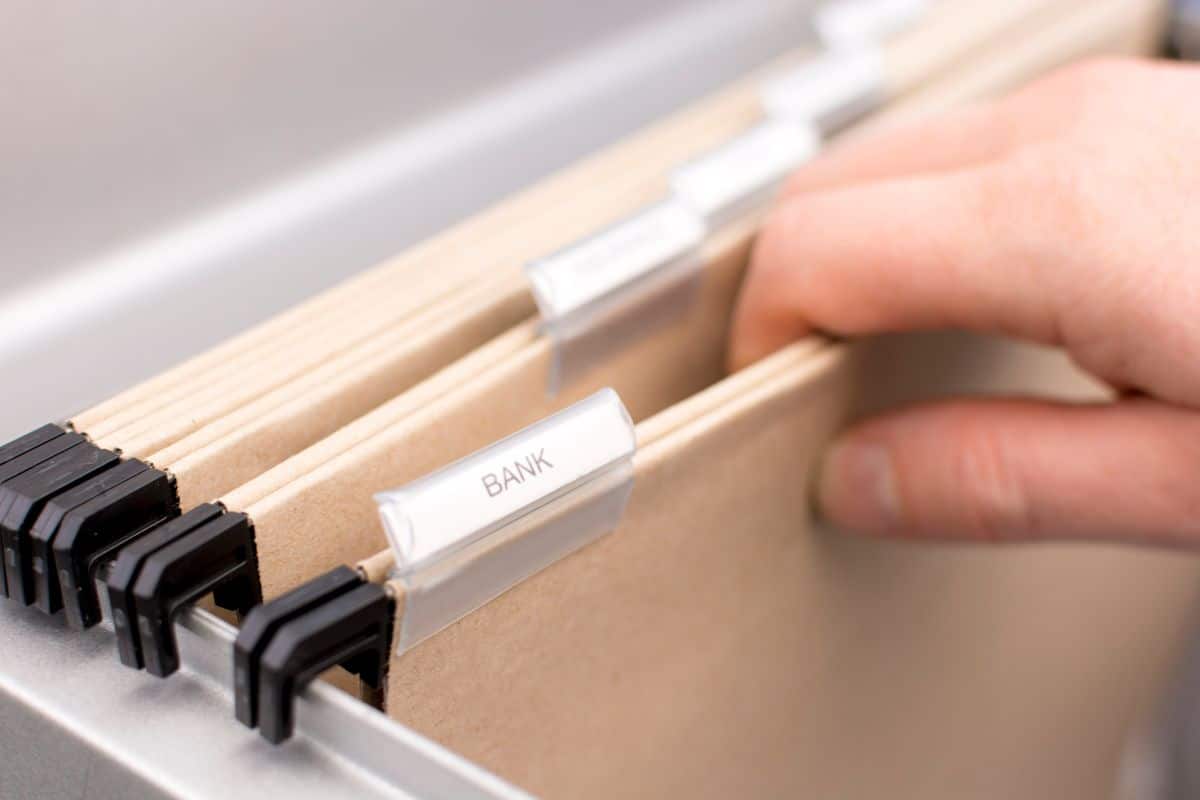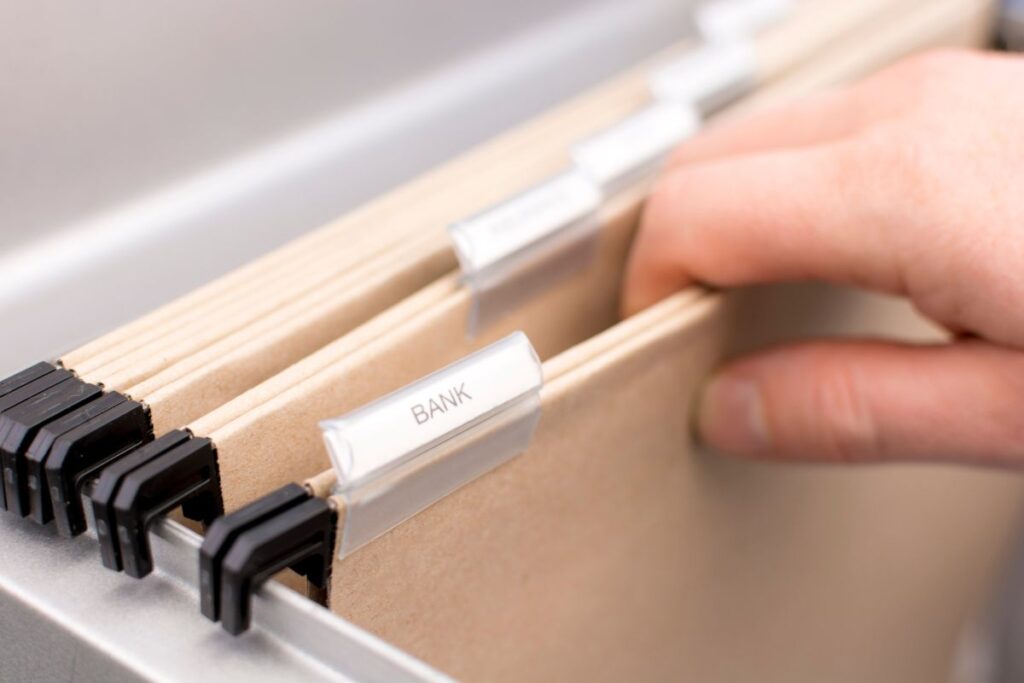 6. Find a long-term storage solution for paper files.
As you organize your paper files, you'll likely come across documents that you need to hold onto for a long period of time – sometimes, indefinitely.
Cluttering up your home office with those files doesn't make a ton of sense, especially since you won't need to access them for a while – if ever. Figuring out a long-term storage solution for those documents is in your best interest.
For some, that could be stacking those boxes of files out of sight, out of mind in a closet. For others who have files from work, storing them at your company's headquarters might be a smart option.
They can also be stored in the attic or basement, but be careful; a basement flood or a leaky roof could potentially cause chaos, and if you're holding onto documents you truly can't afford to lose, you'll want to explore a more controlled solution.
Keep containers labeled in a way that makes them easy to identify and so that you know when they can be discarded.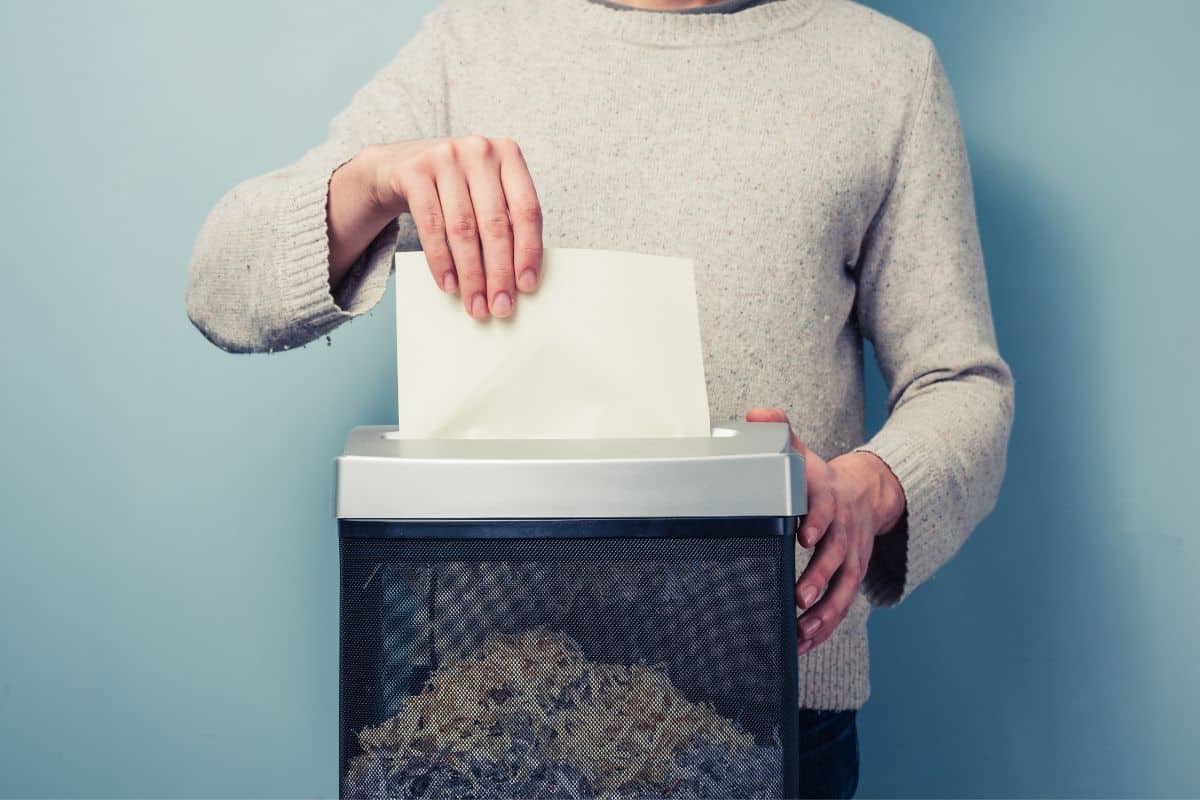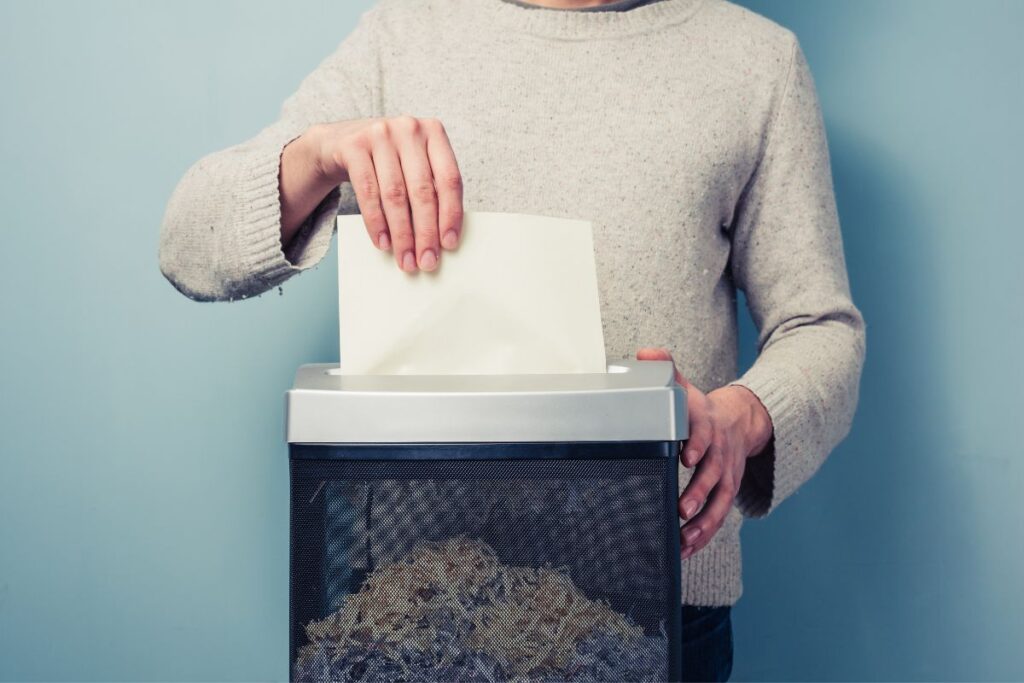 7. Determine when you can declutter it.
Many offices and storage rooms are full of documents that are unnecessary and will never be looked at again.
So, before assuming too many files are part of long-term or permanent storage, consider which files you truly need to keep. And then declutter the papers that you can.
Consult your certified tax planner to verify what documents you need to store and for how long.
Print out a list of what needs to be kept and for what length of time. Refer to it at the beginning of each year as you create your new files.
Go ahead and shred unneeded documents then to keep the clutter from piling up.
It's much easier to keep fewer files organized than to continue to store many papers that you don't truly need to.
How do you organize paper files in your home? Share it in the comments section.
Sign up on the form below to get weekly decluttering tips and inspiration sent straight to your inbox. You'll also get the free 5 Areas to Declutter in 10 Minutes Checklist to help you get started decluttering today.