Inside: Use these tips to declutter your home office so that you can be more productive while working from home.
Working from home can be great – but you know what isn't so awesome?
Working from a cluttered home office.
A cluttered home office can be a huge headache and a bigger barrier than you might think to productive, focused work. Clutter is mentally distracting, draining, and exhausting – and by working in an environment filled with stuff, you aren't doing yourself any favors.
If you're ready to transform your space and declutter your home office from top to bottom, I'm here to show you how. Keep reading, and you'll have a totally organized home office in no time at all.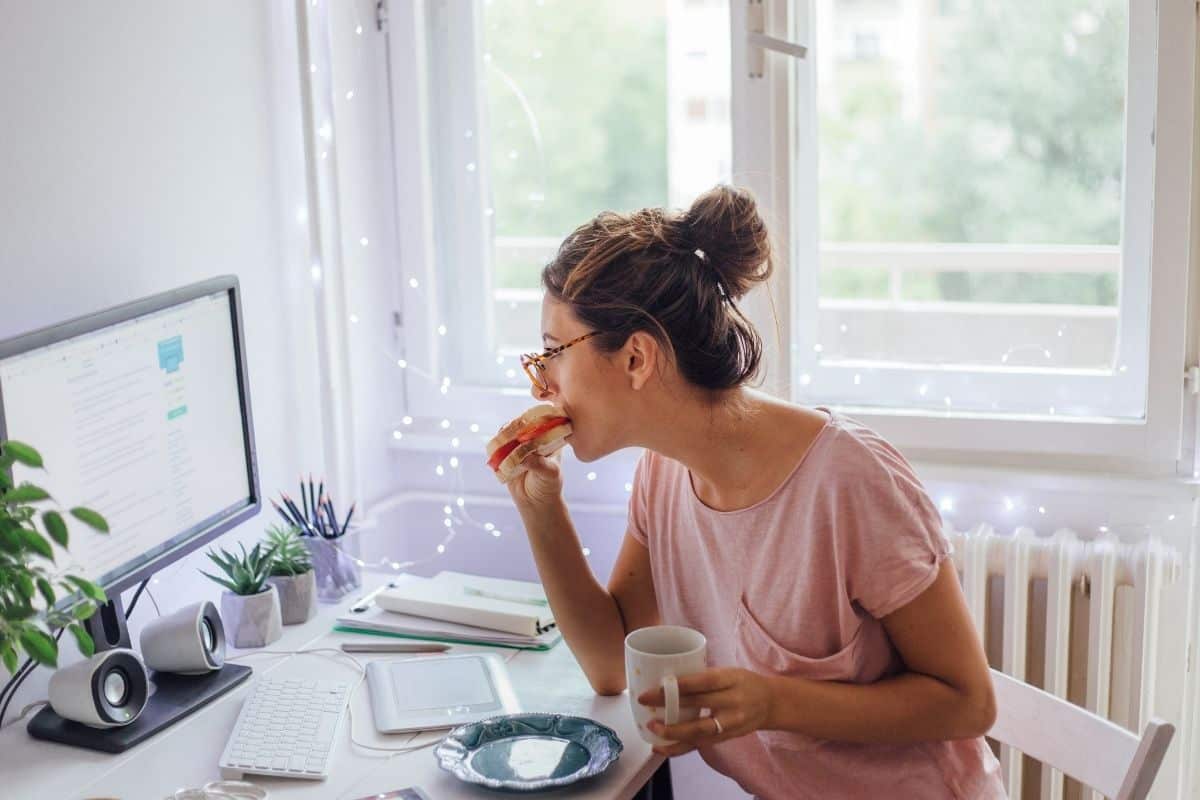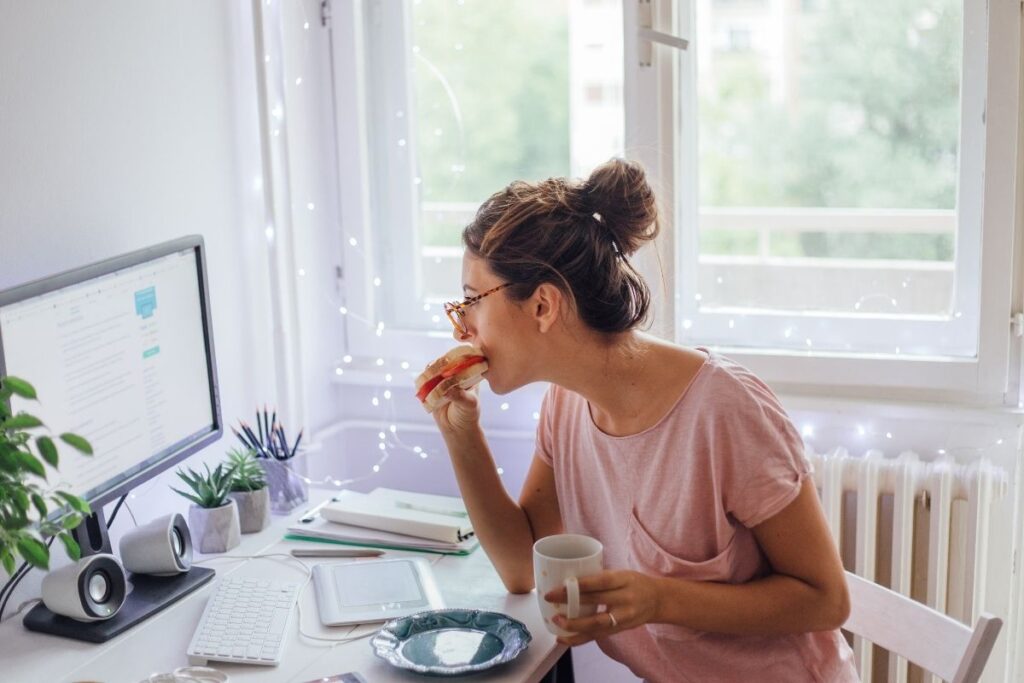 Your Cluttered Home Office Is Dragging You Down – Here's Why
As I mentioned before, your cluttered home office is probably having a bigger impact on your ability to focus and do your best work than you may have realized. Clutter isn't just annoying – it's actually detrimental to your mental wellbeing.
Clutter increases anxiety, sending your stress levels sky-high which is not conducive to a productive work environment.
It can affect your ability to get a good night's sleep, and it can harm your ability to focus once you're ready to roll up your sleeves and get some work done.
The bottom line?
If you're trying to focus and make meaningful progress with your work, you definitely shouldn't do it in a cluttered home office. Instead, embrace the benefits of an organized, clutter-free space – and declutter your home office ASAP.
7 Steps to Decluttering Your Home Office
So you're ready to declutter your home office? Roll up your sleeves and get ready to work!
The idea of totally overhauling your home office might sound intimidating, but don't be scared! Decluttering your home office will take a little effort but it shouldn't be an impossible task – and the reward is well worth it.
Regardless of what your starting point looks like, you can reach your goal: a clean, organized, decluttered home office. And you can make it happen by following these steps.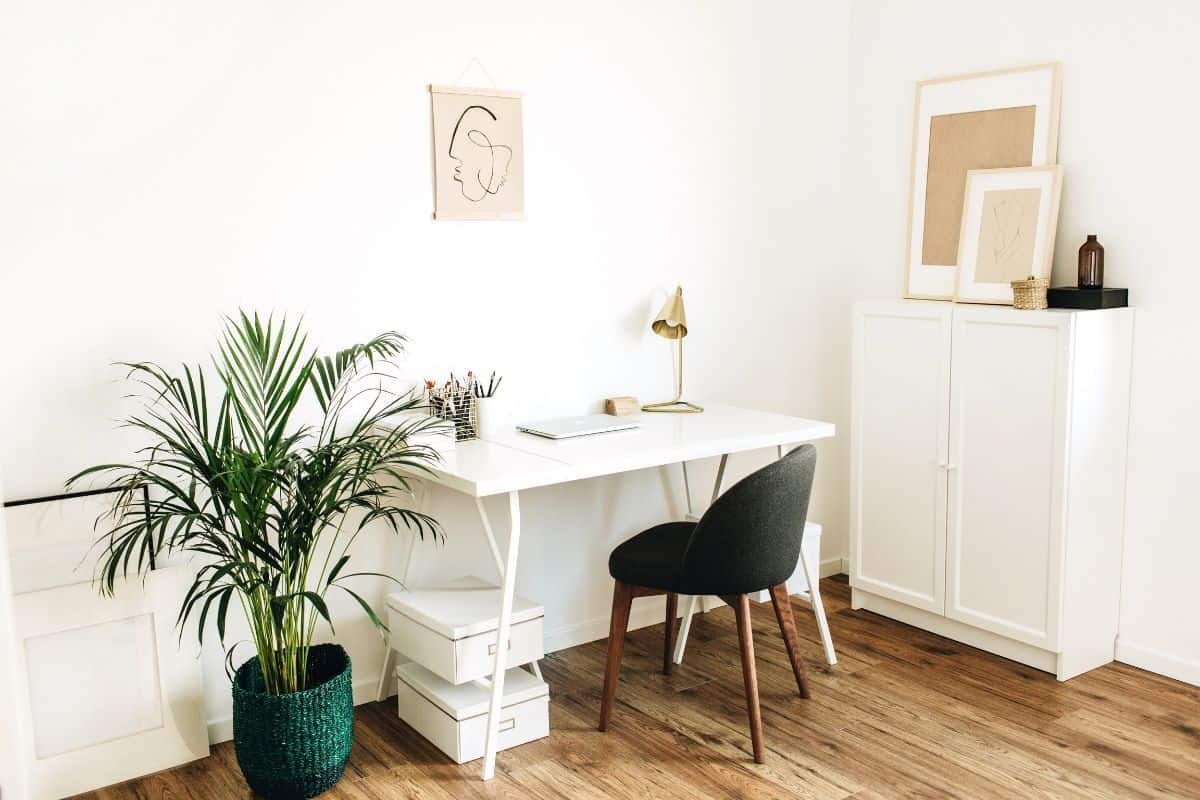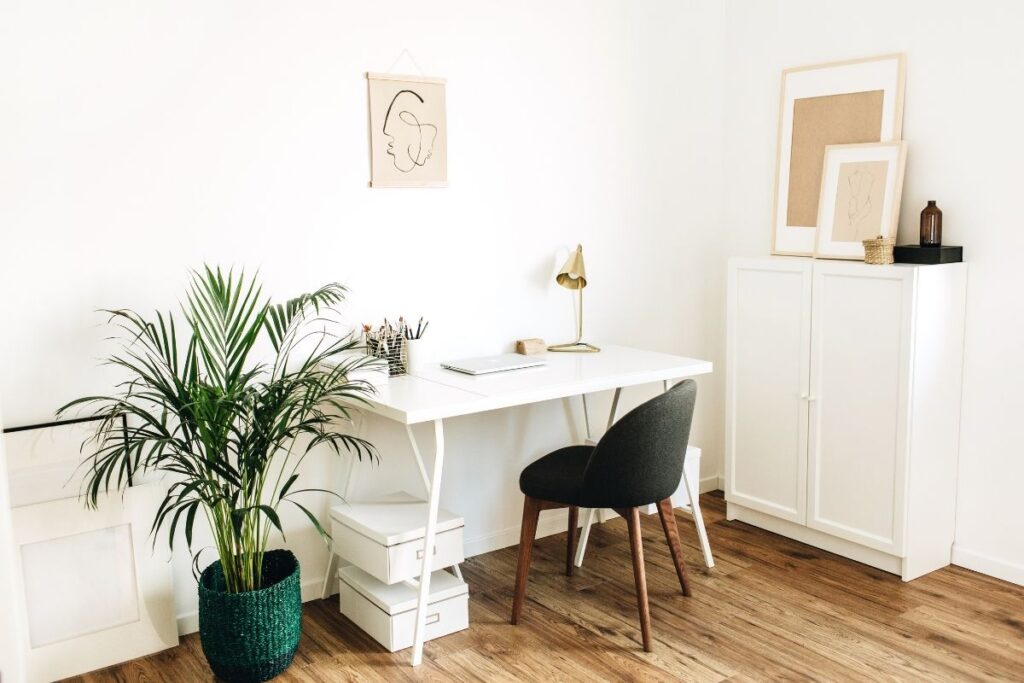 Step 1: Envision Your Goal
Before you begin, it's important to understand what you're trying to achieve. Set clear expectations for yourself by spending a few minutes envisioning your goal.
What do you want your home office to look like after you've decluttered and organized?
What will your desk look like? Your shelves? Your floors?
Scan the room in your mind from top to bottom and get a good understanding of where you're trying to go. Not only will this give you great motivation to get started, but you can also think back on your goal if you're feeling stuck or overwhelmed and find what you need to continue.
Step 2: Take a "Before" Photo
Another thing you need to do before you start to declutter your home office? Snap a "before" photo.
It might sound silly, but it's surprisingly helpful. If you're feeling frustrated at any point in the process, pull out your photo and renew your sense of motivation by seeing just how much progress you've already made.
And when you're finished, you'll be able to see just how much of a difference your efforts made.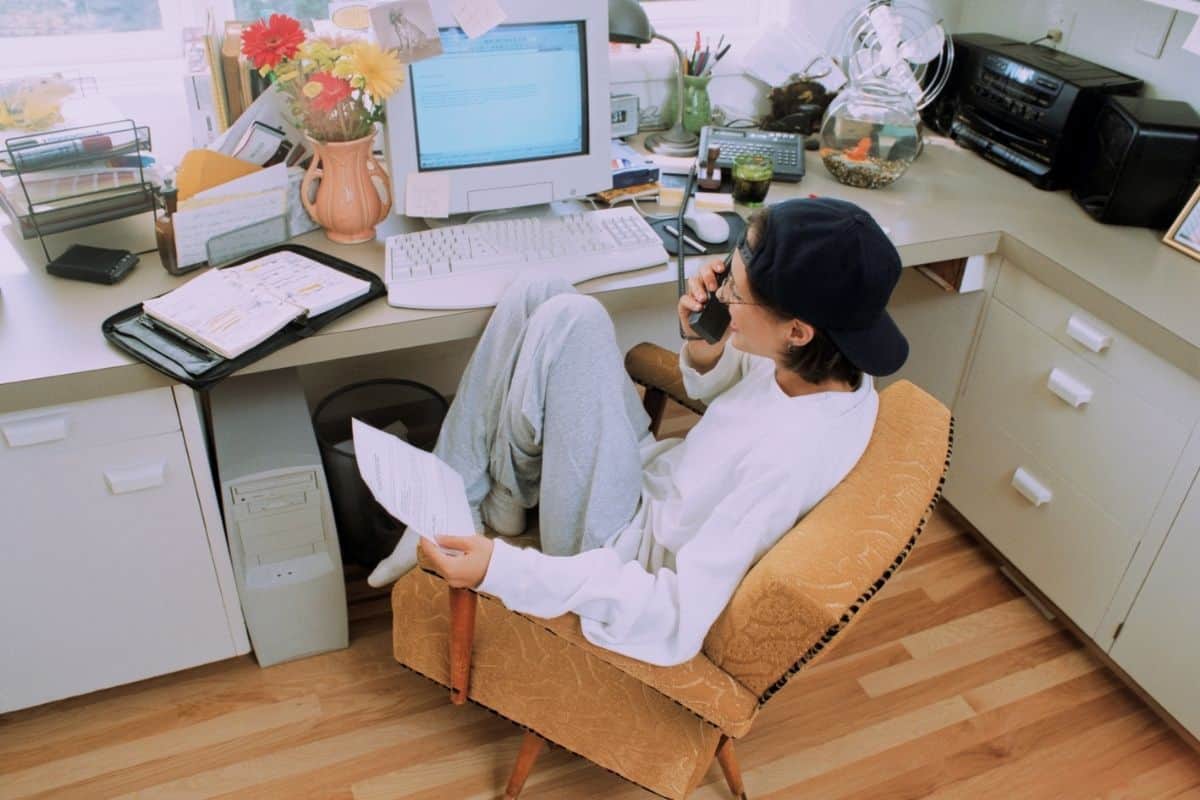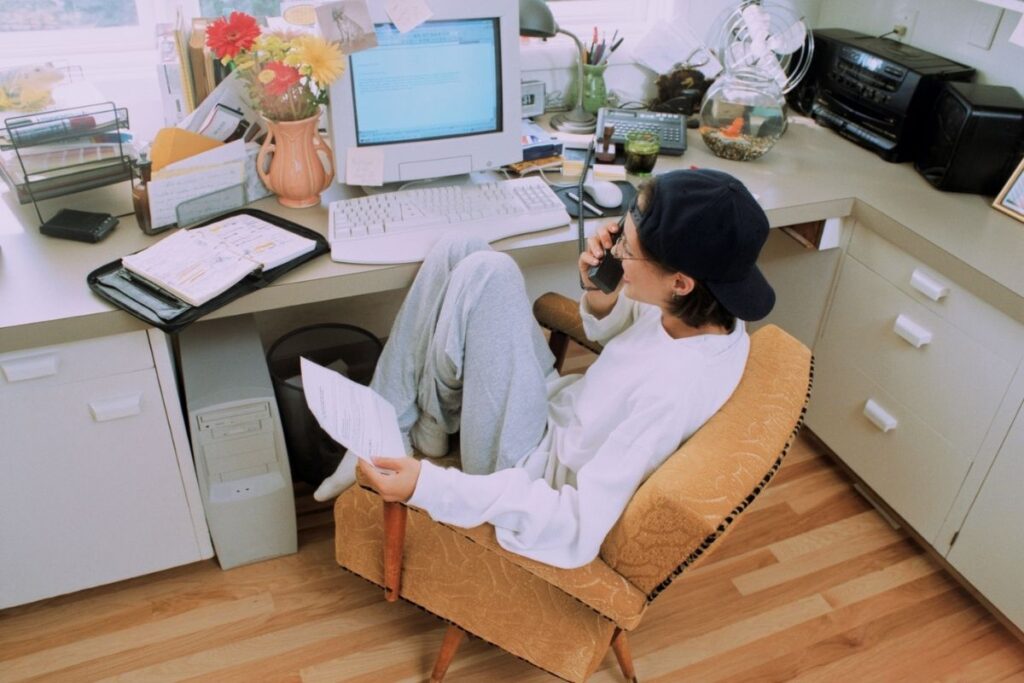 Step 3: Toss Any Obvious Trash
Now, it's time to really get to work. Roll up your sleeves, grab a trash bag, and throw away anything that's truly garbage.
When I think of getting the trash out of a space, I think of things like:
Snack wrappers, old mail, and things that are actually literally trash
Electronics and office furniture that are broken or damaged – and can't be repaired
Magazines you won't read again
Empty boxes or bags that serve no purpos
Old post-it notes or to-do lists that I no longer need
Mystery cords and cables
Pens that don't work anymore
Recycle when you can, but for everything else, toss it in the bin – or plan a trip to the landfill!
Step 4: Start Small!
Once you've removed all obvious trash from your home office, it's time to move on and declutter your space.
But where to begin?
It's a question that many people get stuck on when trying to declutter and organize a space.
The answer?
Start small. It doesn't matter where you start, but you should start in a focused area – not in an attempt to tackle the whole room at once.
You can begin with your desk, a filing cabinet, your bookcase, a closet – or even a specific corner of your room. Evaluate the stuff in that space and see what makes sense to keep or get rid of.
Then, move on to the next spot, and then the next, until you've tackled your entire space.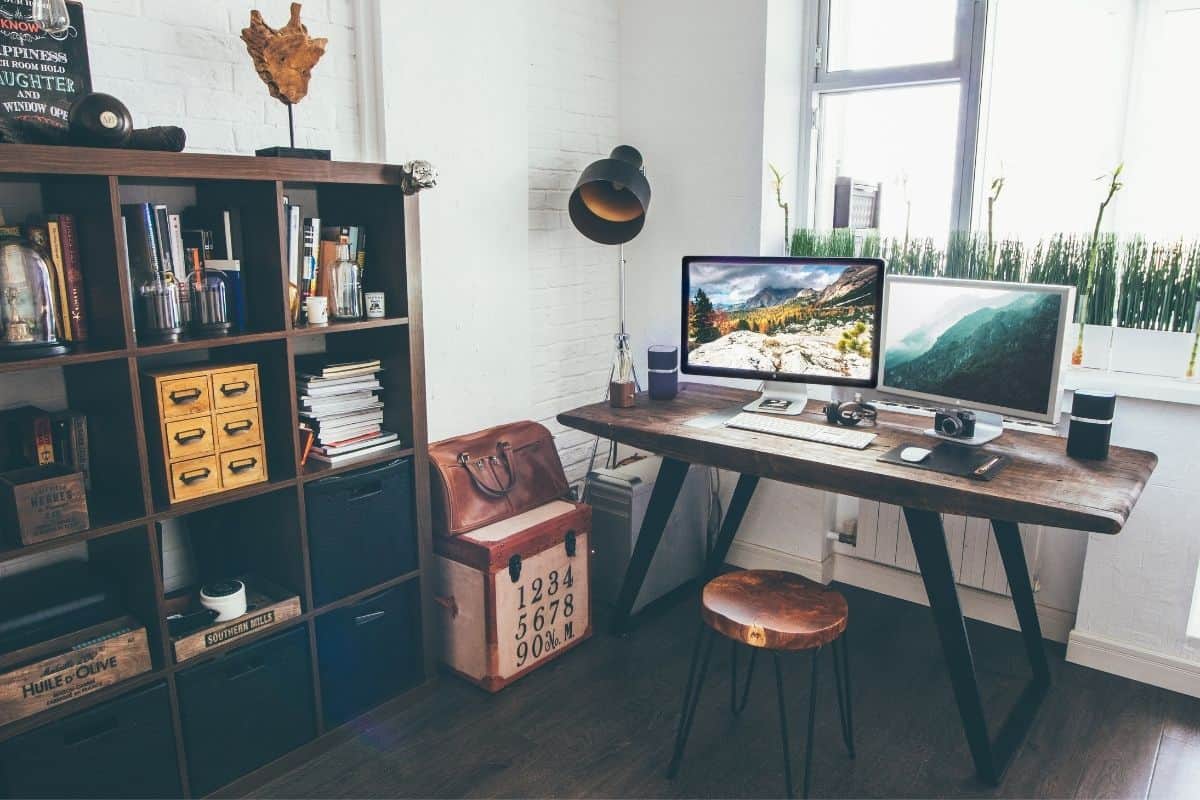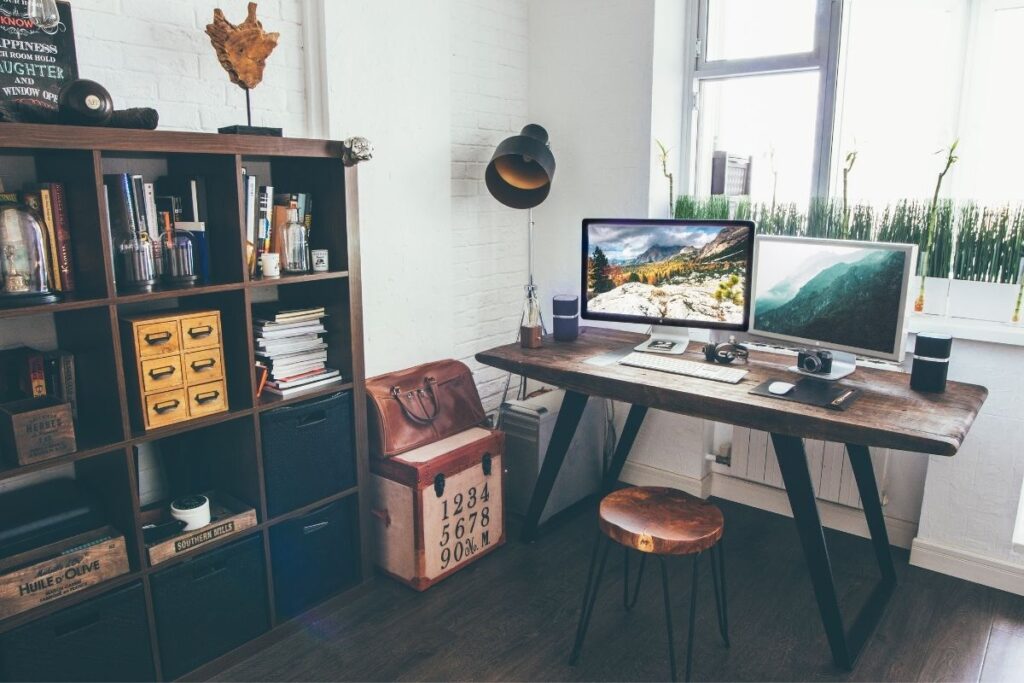 Step 5: Group Similar Stuff Together
Now, you need to actually organize the stuff that remains. As you're working your way around the room, you'll probably find stuff that should probably go elsewhere or be more organized.
When that happens, put it into a pile. By grouping like items together, you can evaluate the stuff you own and make smarter decisions.
As an example, if you've got a bunch of books scattered around your room, it's probably a good idea to put them together on a shelf or in a stack.
This is another great tactic to see if you have too much of anything. If you find yourself with a pile of 20 different packets of Post-It notes, you might have a problem – and can easily afford to donate some to cut down on the amount of stuff in your space.
Step 6: Get Rid of Clutter
As you organize your home office, you're going to find plenty of stuff that can be considered clutter. Clutter means something a little different to everyone, but at the end of the day, clutter is stuff that's untidy, messy, and doesn't serve a clear purpose.
Your home office clutter might include:
Business-related books you've already read – or have no intention of reading.
Endless pens, pencils, and writing utensils
Random free gifts and swag you've grabbed at conferences, events, and meetings
Knick-knacks, tchotchkes, and other decorative additions.
Furniture that doesn't need to be in that space.
And that's just the start!
Throw away anything that can't be repurposed, but consider donating or recycling items that someone else might appreciate!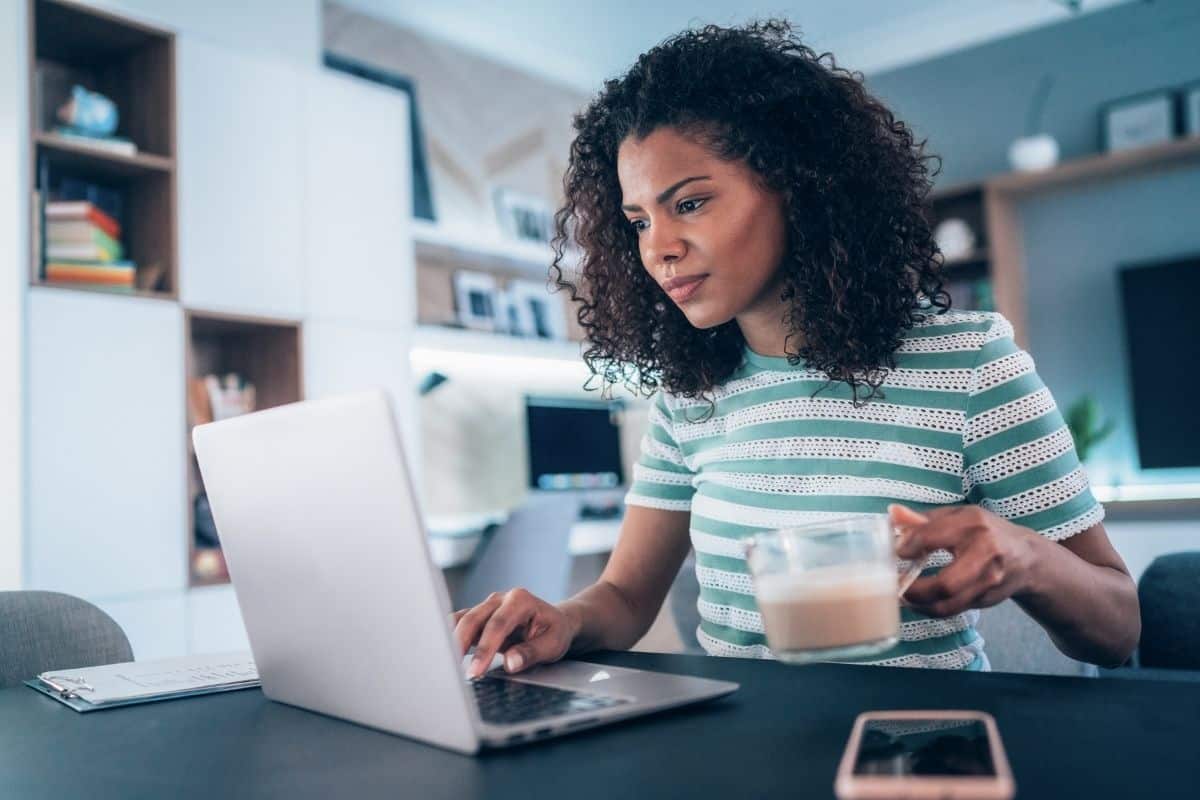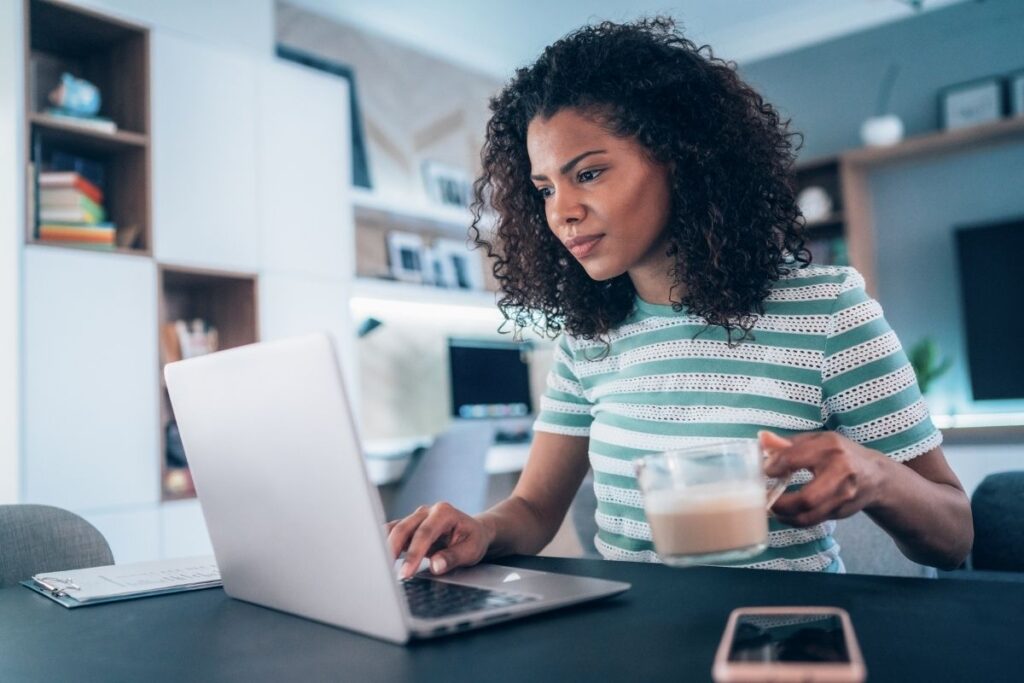 Step 7: Snap an "After" Photo – And Celebrate Your Space!
Now that your home office is totally decluttered and organized, there's one more thing you need to do…
Snap an "after" picture!
Not only is it an easy way to truly see how much you've transformed your space by comparing your "before" and "after" photos side-by-side, but it can serve as a reminder of just how organized your space can be.
If you ever feel yourself slipping and letting clutter creep in, pull out your picture and spend some time making your space look just like that – and you'll be back in business!
Have you decluttered your home office? Share your experience in the comments!
Sign up on the form below to get weekly tips on decluttering and simplifying sent straight to your inbox! You'll also get the free 5 Areas to Declutter in 10 Minutes checklist so you can make progress right away even if you're short on time.