Inside: Use these tips for decluttering with health challenges to help you start making more progress.
Have you been feeling overwhelmed by the state of your space? Are you sick and tired of being overwhelmed by uncontrolled clutter?
All you need to do is roll up your sleeves and get to work… right?
That's easier said than done when you're dealing with health challenges.
Whether those challenges are physical or mental – or in some cases, both – they make the task of decluttering significantly more difficult to accomplish. But while decluttering with health challenges is hard, it doesn't have to be impossible.
By approaching the task in a way that works for you, you'll find that you're able to clear the clutter out of your space – even if you're facing limitations that make that task more challenging than it should be.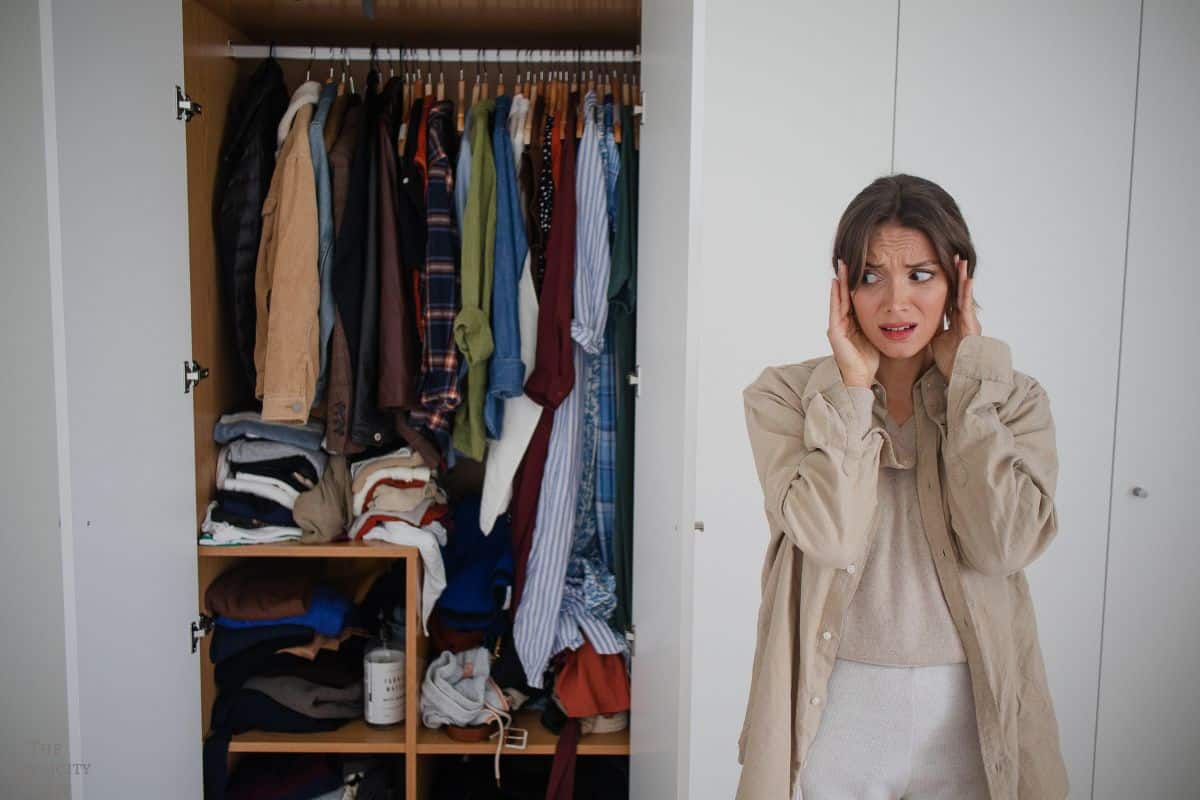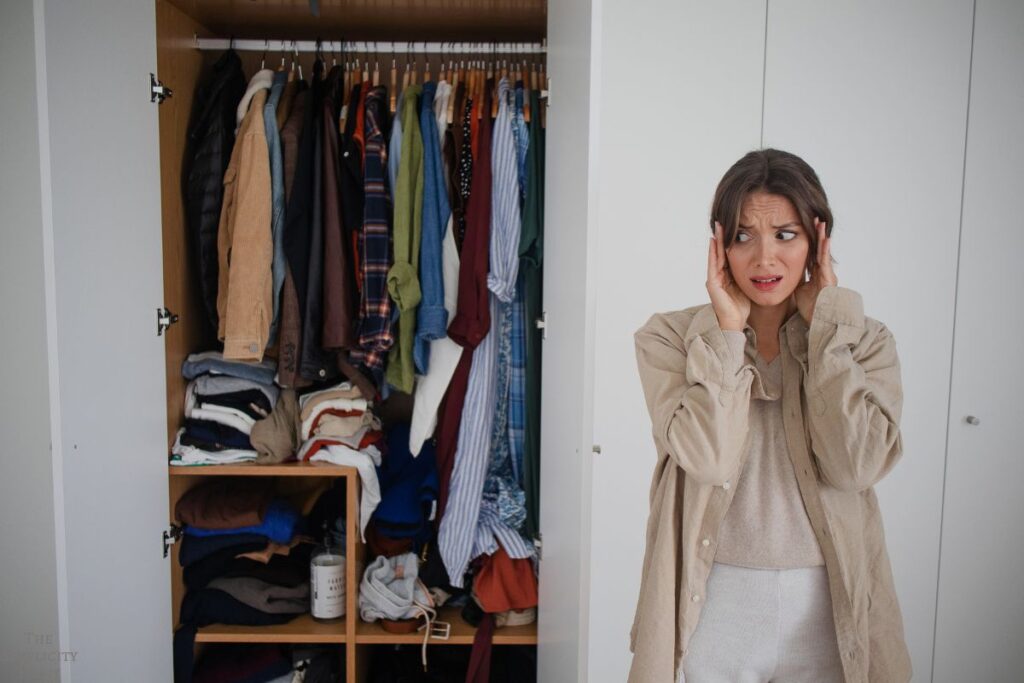 Why does decluttering with health challenges feel so hard?
Many of us face health challenges that add an extra layer of complexity to many of our everyday tasks. Dealing with physical limitations, fighting chronic pain, or managing conditions that impact your mindset and ability to focus can be difficult – to put it lightly.
When you're facing physical limitations or dealing with ever-present pain, simple tasks can be much harder to accomplish – if not literally impossible.
Mobility limitations can make it challenging to access all the spots that need attention in your home, and chronic pain can significantly limit the amount of time and energy you can afford to spend on the task at hand.
Mental health challenges can pose just as many complications to the decluttering process. ADD can make it difficult, if not impossible, to stay focused on the task at hand for any meaningful length of time.
Anxiety can leave you so overwhelmed that you can't even figure out where to begin the decluttering process.
And depression can make it difficult to even get out of bed and complete the most basic of tasks; the idea of rolling up your sleeves and spending hours sorting through old stuff can be completely outside the realm of possibility.
But there's good news – you don't have to suffer at the mercy of your clutter because you're dealing with health challenges.
There are ways to adapt, overcome, and ultimately accomplish your goal of decluttering your space. You might just need to take a different approach to make it happen.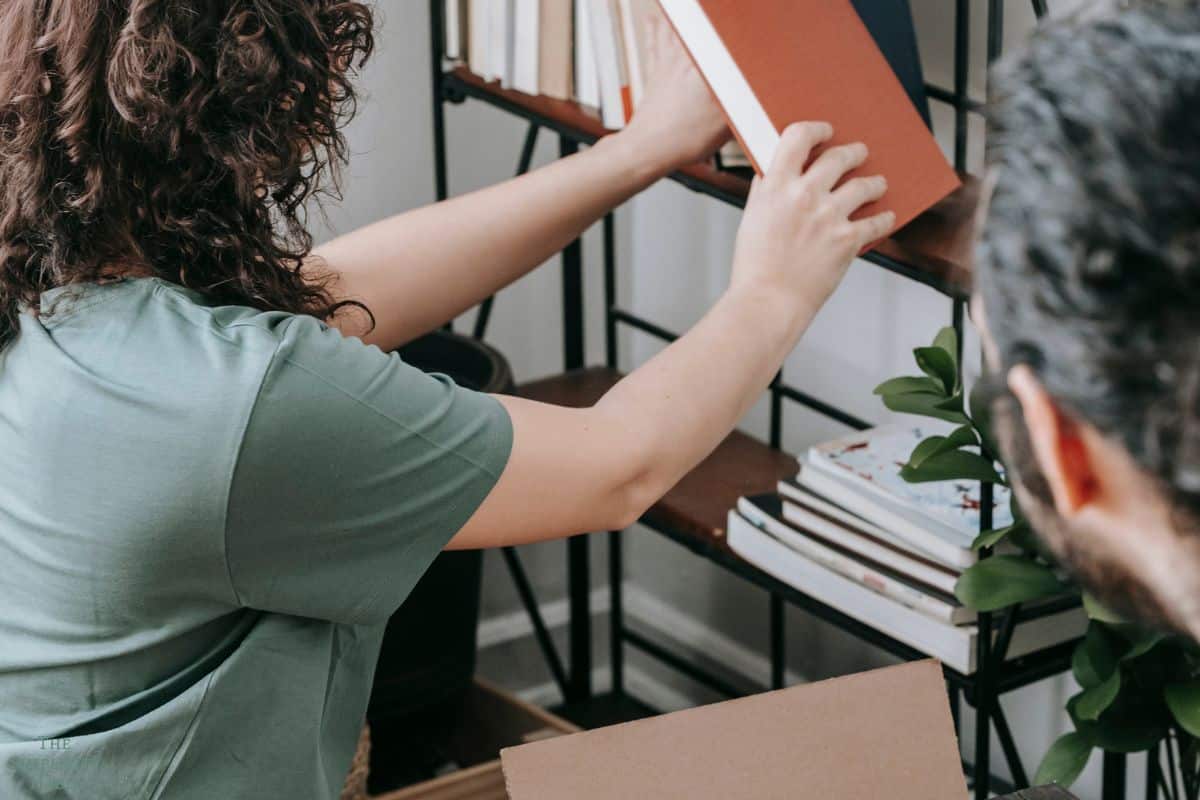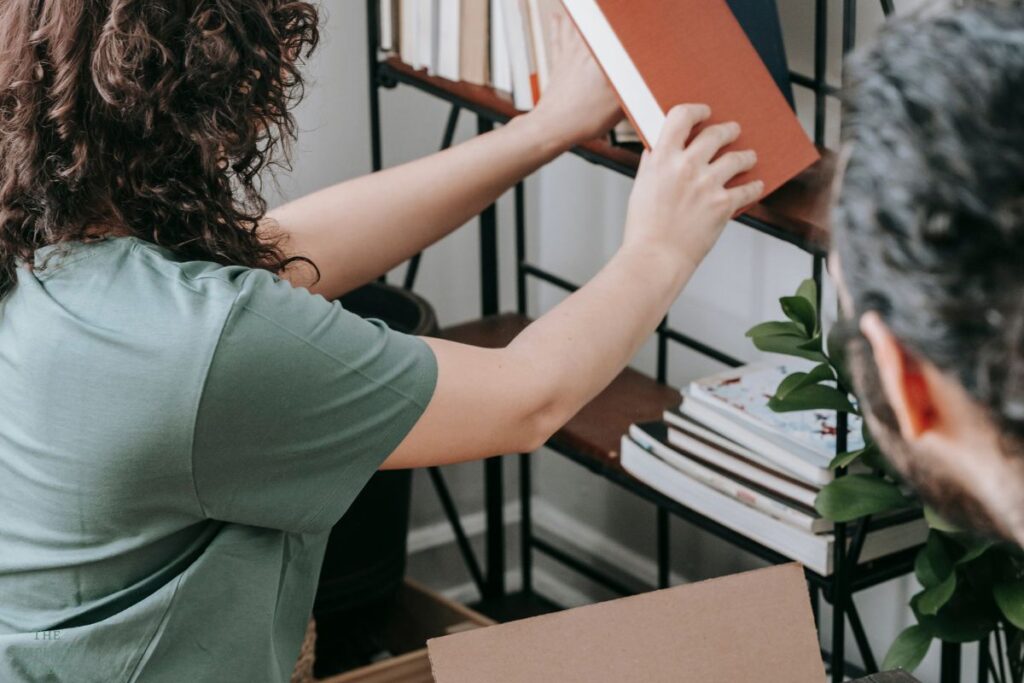 Decluttering with Health Challenges: 4 Tips To Help You Cut Through Clutter and Organize Your Space
Tired of living with all of that clutter? Ready to make a change and clear it out? Here are a few tips to keep in mind as you navigate the decluttering process.
1. Take it slow.
While some people prefer the marathon-style approach of working for hours and decluttering everything at once, that might not work for you – and that's completely fine.
It's totally OK to acknowledge any limitations you might be facing and adjust accordingly. You may not be able to totally overhaul your space in a single weekend.
You might need to take weeks, months, or even years to accomplish your goals. And that's absolutely acceptable. Adjusting your expectations is going to be part of the process.
After all, decluttering isn't a competition. The last thing you want to do is leave yourself physically injured or mentally overwhelmed and exhausted. 
Even if you're limited to tackling your clutter in five-minute stretches, you can absolutely make good progress in that amount of time. And when you add up all of those little decluttering sessions, at the end you're going to find you accomplished your goal.
Don't compare your progress with anyone else's. It's important to remember that this is your own journey. It's ok if it doesn't look like anyone else's and if you need a longer timeline.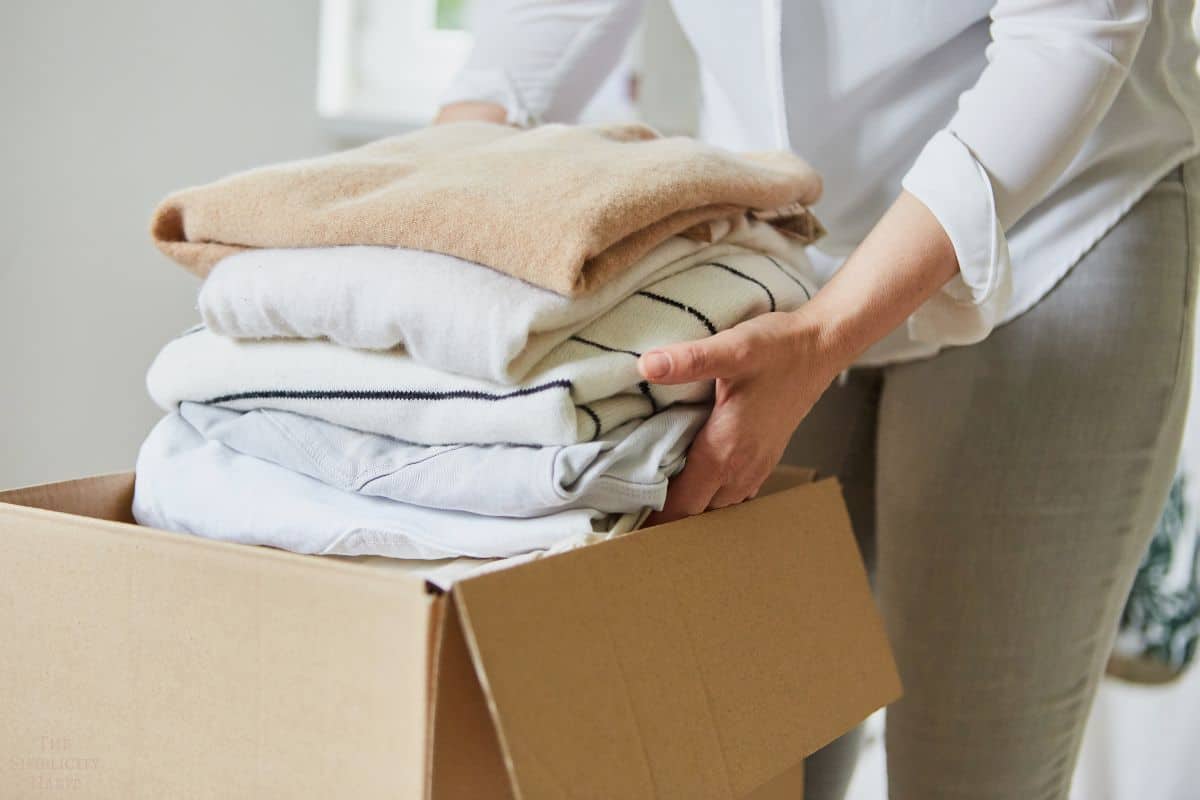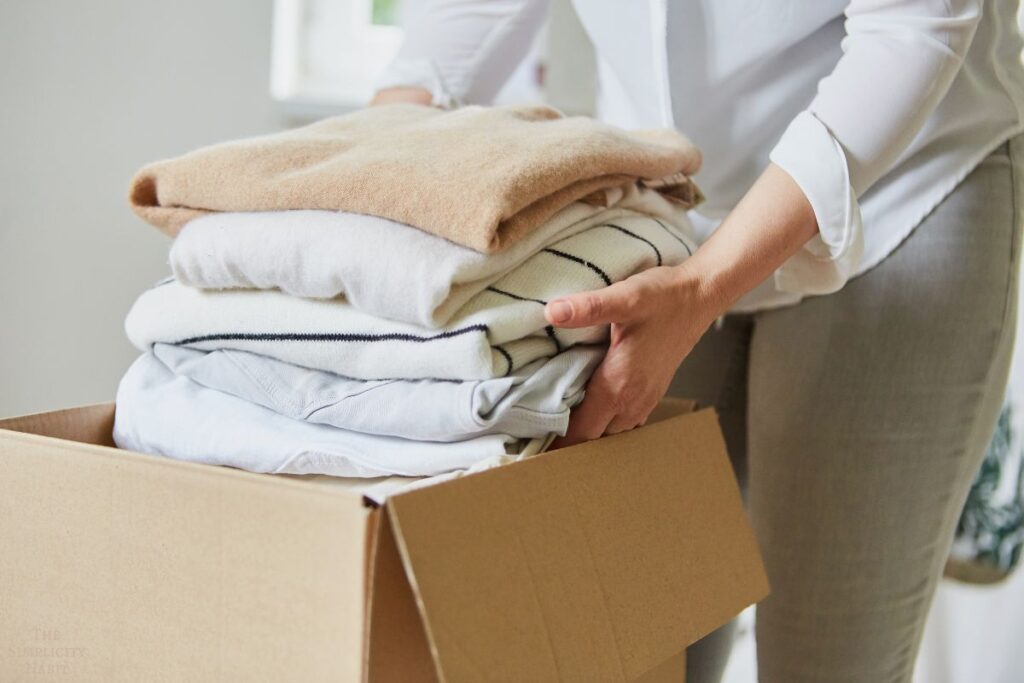 2. Set realistic goals as you go.
The idea of tackling all of your clutter at once might be completely overwhelming. That's why it's smart to break the task down and set some realistic goals for yourself.
By celebrating little wins along the way, you'll be able to recognize the progress you've made and continue building momentum for the rest of the task at hand.
Instead of aiming to declutter your whole home, focus on a single room at first – and then think even smaller.
Want to declutter your kitchen? Great. Focus on one drawer at a time.
Want to declutter your closet? Perfect. Focus on one type of clothing at a time.
Narrowing your focus to a very small area or category will help you to make progress without feeling so overwhelmed. How do you eat an elephant? One bit at a time.
Give yourself grace and be patient. Progress is progress, no matter how small. All of the little steps eventually add up to big progress.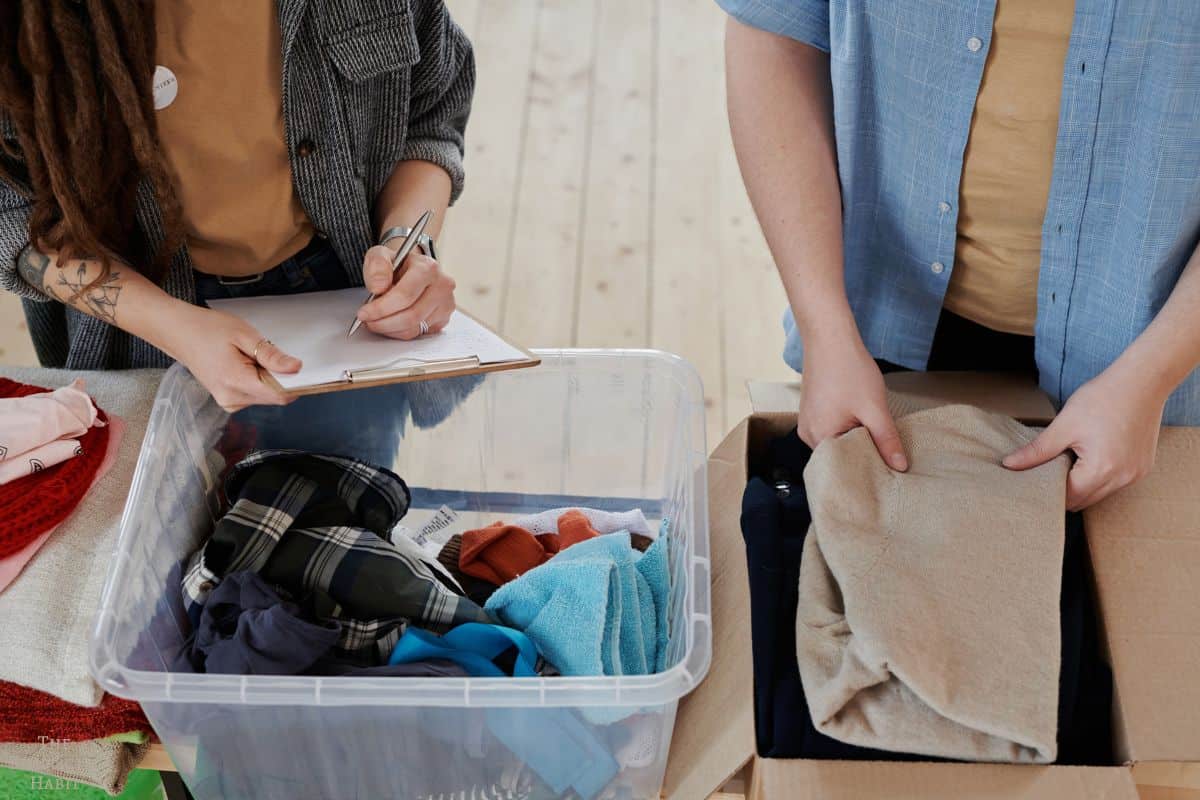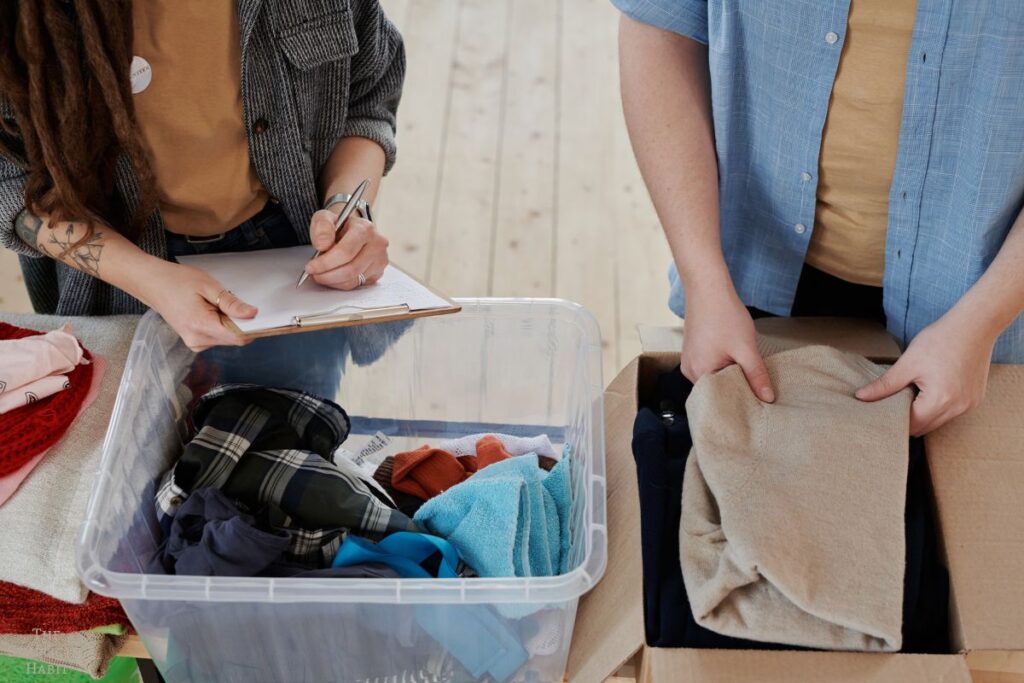 3. Don't be afraid to ask for help.
While most of us feel like we need to declutter our space all by ourselves, for some, this isn't realistic. There's nothing wrong with asking for a little help.
If you can afford it, you can hire professional decluttering services to come in and help you sort through your stuff to determine what stays and what goes.
Trained professionals can help you make hard choices around what you should and shouldn't keep, get rid of trash and items to donate, and help you to come up with systems and solutions that'll help keep your home clutter-free for years to come. 
And if hiring a pro isn't in your plans, that's OK! Often, friends or family members can be more than willing to roll up their sleeves and spend some time helping you make decisions or removing large or heavy items for you.
Not only does the additional help make it easier to get through the task at hand, but you'll also have more fun doing it when you're in good company.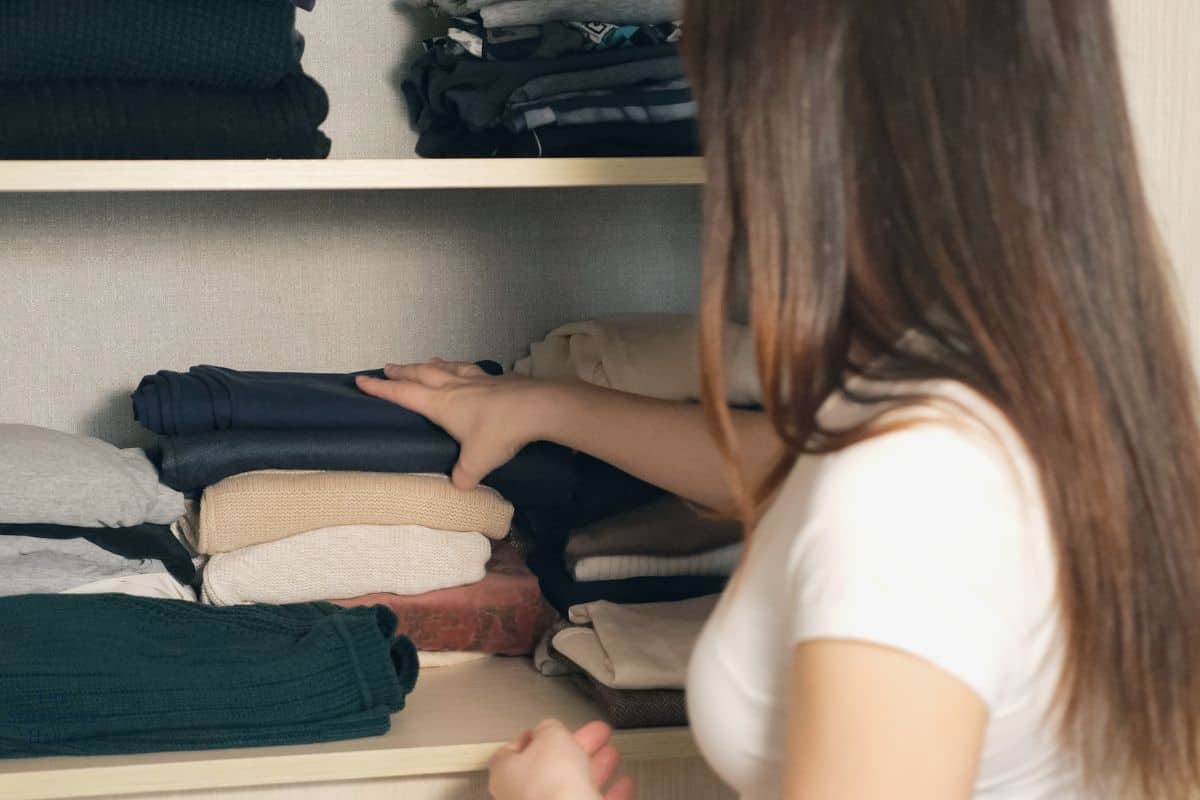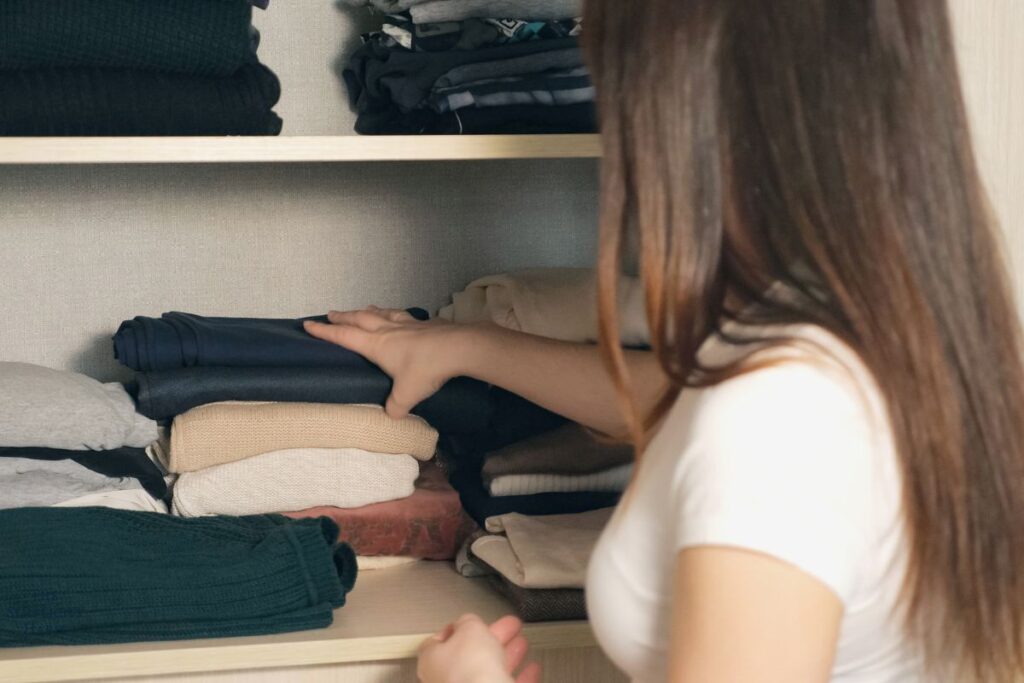 4. Find solutions that will work for you long-term.
Decluttering is a two-part project. First, you'll get rid of all the existing clutter in your space. Then, you'll want to create an organizational system for the stuff that remains – and figure out how to keep it from descending into cluttered chaos like it was.
Instead of rushing through this part of the process, it's critical to pause and really put some thought into what's going to work for you long-term.
By putting some thought into why certain spaces were so cluttered, you can come up with solutions that can mitigate those issues and set you up for success. That might mean not using a particular closet for storage that you can't reach without assistance.
It could look like hanging storage solutions on walls – something visible that you can't easily ignore or forget. Maybe it means filling drawers with organizers to make it easy to find and grab whatever you need – or exploring totally custom solutions best suited to support your particular situation.
As you might imagine, this looks a little different for everyone, depending on your space as well as your personal needs and limitations.
And if you live with others? It's also important to get them on board and ensure they're willing and able to support whatever solutions you put into place. Involve them in your decision-making process to get their buy-in, and it'll be easier to ensure you can keep clutter at bay for the weeks and months to come.
Creating decluttering habits in your home will help you to maintain your space so that you can enjoy your simplified home where you can more easily relax.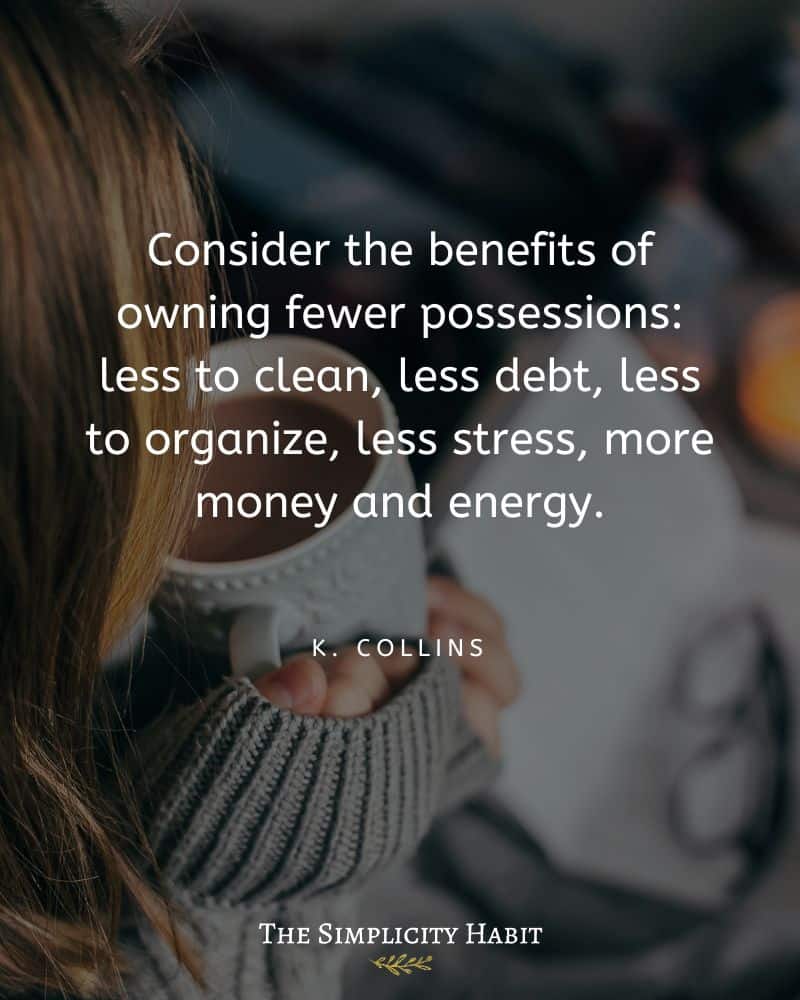 What tips and tricks have helped you declutter your space while facing health challenges? Comment here and let me know!
Sign up on the form below to get weekly decluttering tips and inspiration sent straight to your inbox. You'll also get the free 5 Areas to Declutter in 10 Minutes Checklist to help you get started decluttering today.