Inside: Getting tired of some of the rooms in your home? These simple ways to change up a room will refresh your space quickly.
A guest post by Holly Clark
Feeling like some of the rooms in your home needs a change? You're not alone!
During the past two years, many people have been spending a lot of time at home. Quite a few have also shifted from working in the office to working at home.
With spending more time indoors, it is easy to feel cramped in the same space and become bored with it. If you're ready for a room refresh to make your home more interesting and inviting, I've got you covered.
A room is like a blank canvas, just waiting to be filled with your personal touches. If you're looking to transform a space but don't want to go through the stressful process of renovating, there are many simple ways to change up a room without doing anything too extensive and too expensive.
Try the following simple tricks to create the change you want for your home.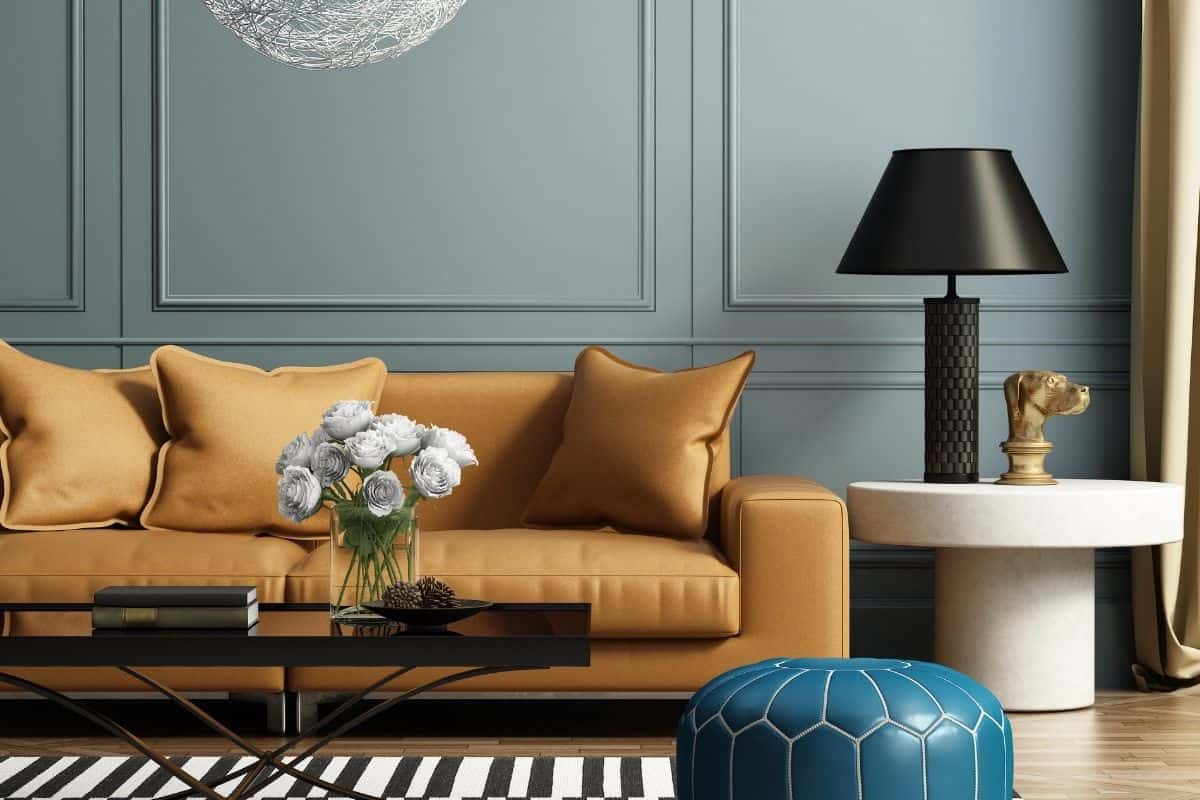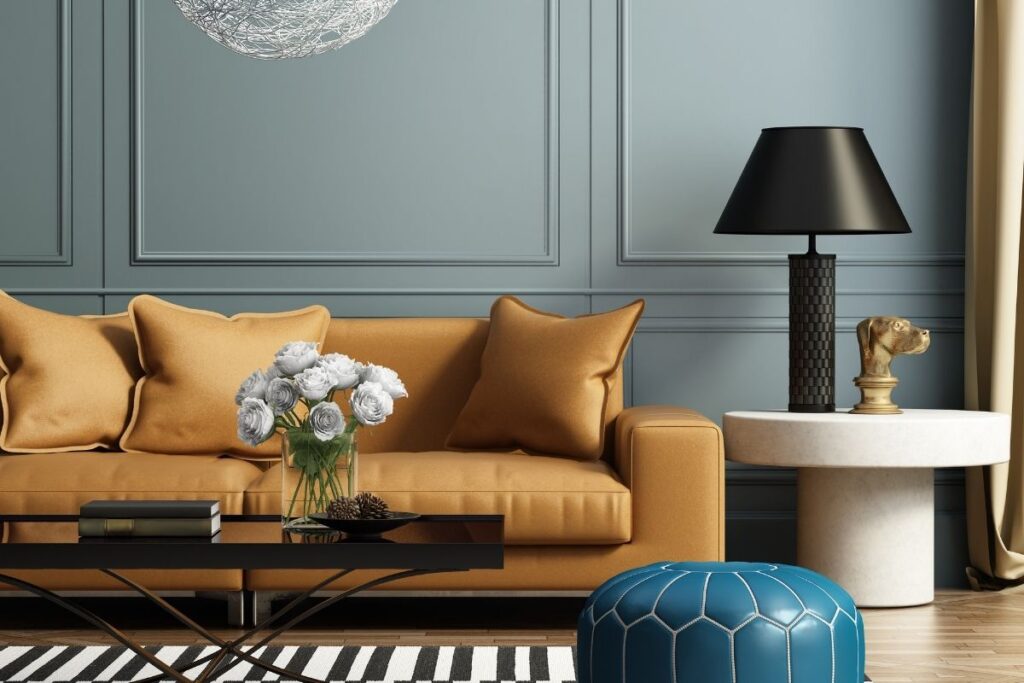 Simple Ways to Change Up a Room
1. Change the Wall Color
One way to change up a room without doing much work is by painting the walls. Painting is probably the quickest and easiest way to change the look of your room, whether it's adding an accent wall or painting the walls an entirely different color.
Of course, if you're feeling adventurous, you could try a completely different color or go for a bold print.
However, if you're unsure about making such a significant change or are short on time and money, there are other alternatives. A great way to add some life to your walls without making any permanent changes is by using removable wallpaper.
This is an excellent option if you're not sure about the color or pattern you want to use and want to be able to switch it up in the future. Wallpaper can add texture and personality to a room, and there are so many options these days, from traditional designs to modern prints.
2. Bring Nature into the Room
If you're looking to bring nature into your home, one of the best ways to do this is by bringing in some plants. Adding plants to any room is a great way to make it feel more alive.
The added foliage will give the illusion of more breathable space and add a pop of color to what might otherwise be a dull room. It can also help to purify the air.
Many different types of plants can be added to a room, so find one that best suits your needs and personality. For example, some plants can fit into vertical gardens that provide greenery without taking up too much room if you are worried about space.
If you're not good with plants, don't worry, many low-maintenance plants are perfect for those who don't have a green thumb. Getting a faux plant is another option.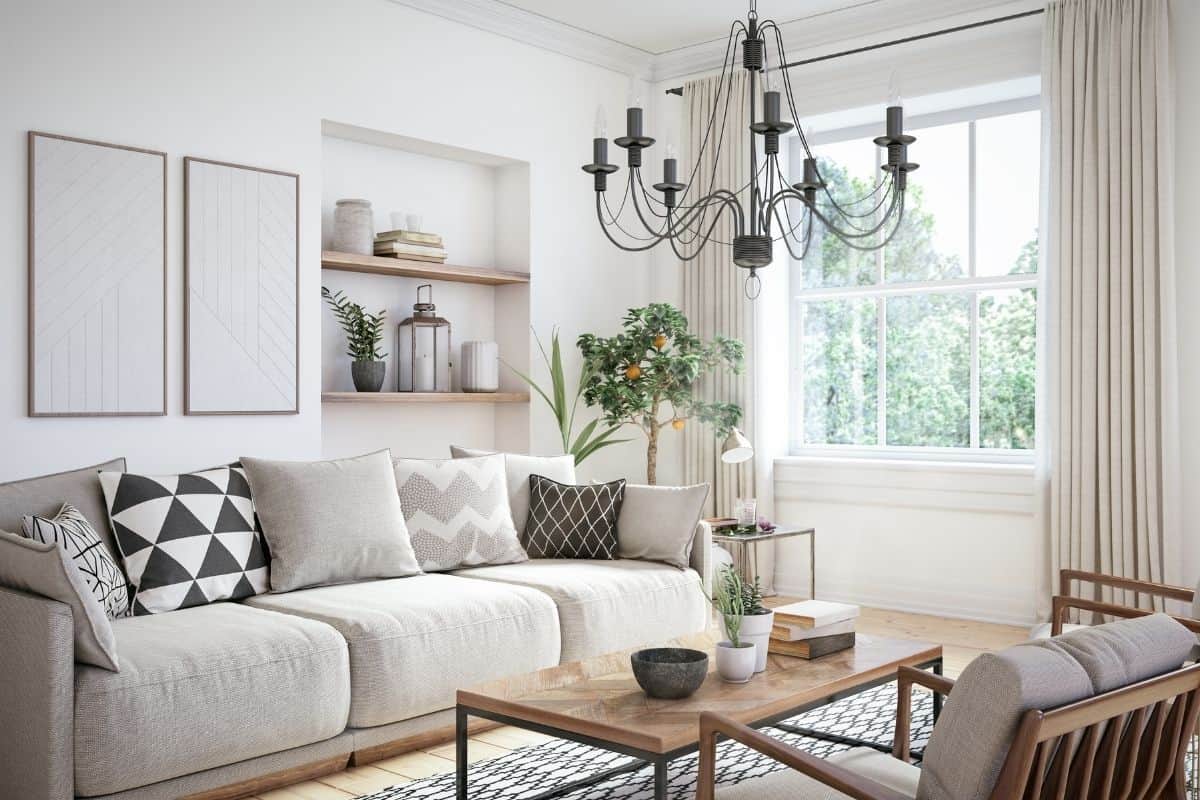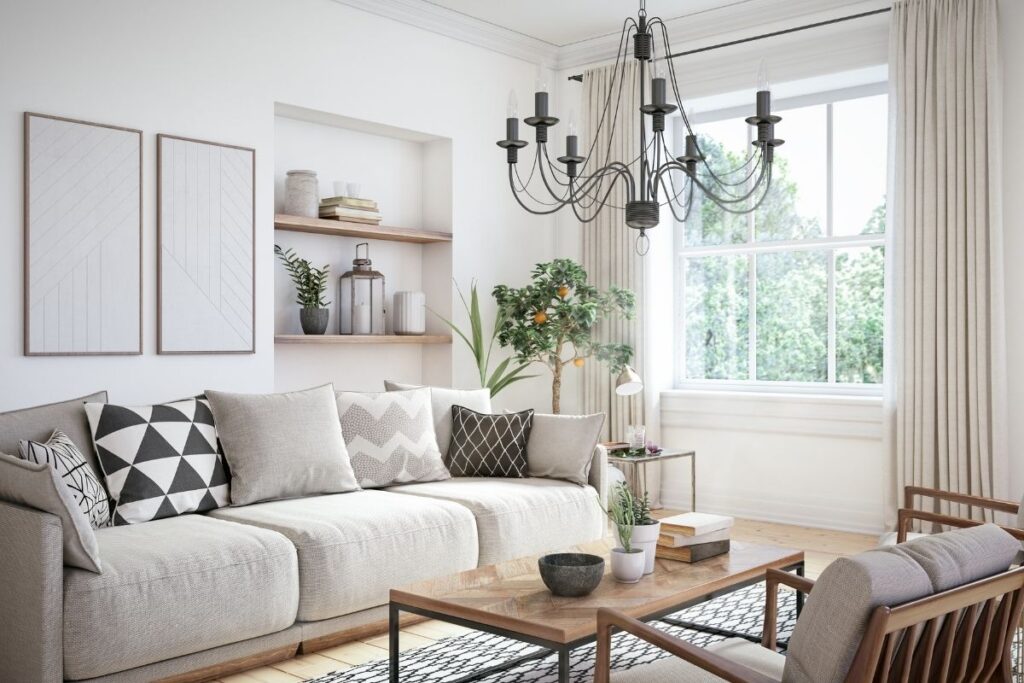 3. Upgrade or Rearrange Your Furniture
If you feel like your furniture is a little too bland or if it no longer suits your current needs, then it might be time for an update. Changing up your furniture can completely change the look and feel of a room.
If you want a quick fix, rearranging the furniture in your current home or buying new pieces that suit your personal style is a great way to switch things up while remaining within your budget.
Try moving couches around, changing them from facing one direction to another, or getting rid of items that no longer work. If you have some clutter, an easy way to hide them in plain sight is by keeping it in a trunk or coffee table with storage.
However, changing your furniture can also be a costly and time-consuming endeavor, but there are some cheaper alternatives. One way to give your furniture a quick facelift is by using slipcovers.
These are easy to put on and take off and come in many different colors and styles. You could also try repainting or reupholstering pieces of furniture.
4. Add Select Accessories & Decorations for Interest
Adding some decorations or accessories can make any space pop! This is an easy way to change up the look of a room without doing anything too messy or permanent.
So whether you're looking for more color, texture, interest on the walls, or simply need something extra to fill up the space, accessories can be a great way to go.
Many different types of accessories can be added to a room, and it's really up to your own personal taste. Some popular options include paintings, photographs, vases, candles, sculptures, and area rugs.
Experiment with different shapes, sizes, and colors to see what works best in your space. Just don't go overboard with adding too much decor or it can make the room feel cluttered and crowded.
Sometimes what a room really needs is less stuff, so consider whether your room has the opposite problem and already has too much. Removing excess items from a room can make the space feel instantly feel bigger and more relaxing.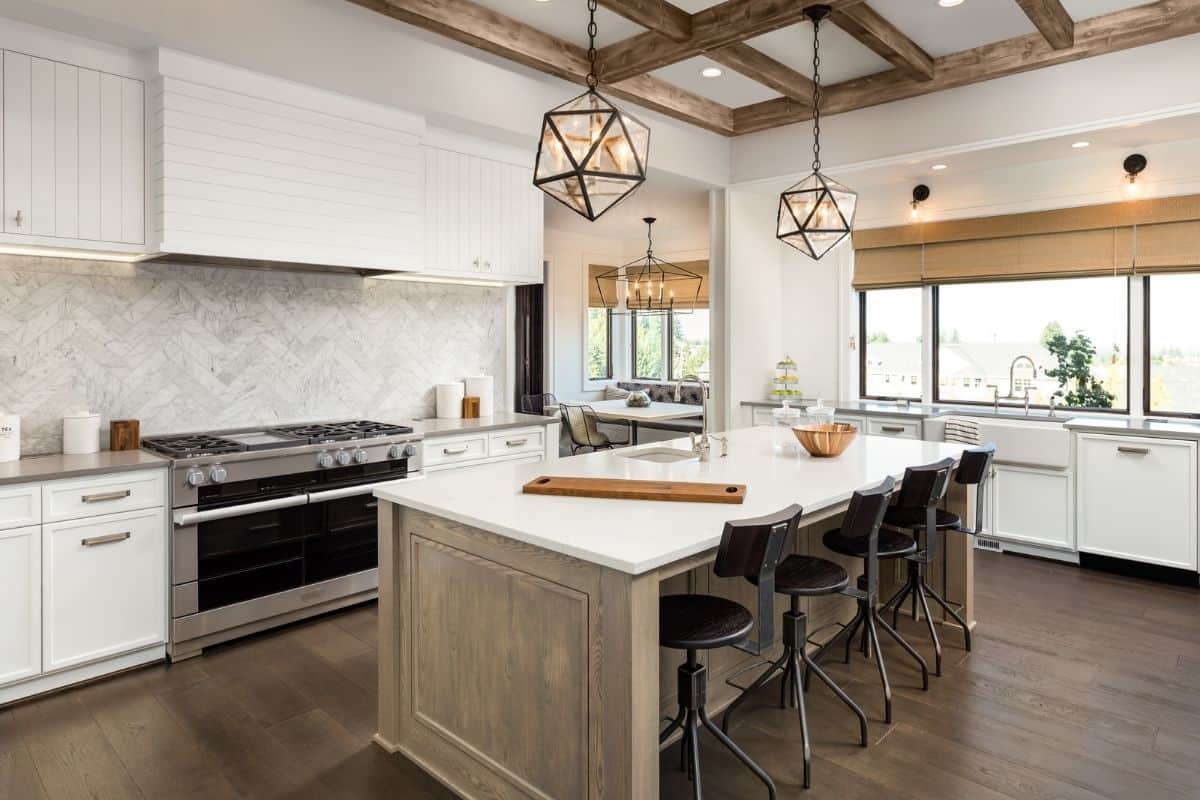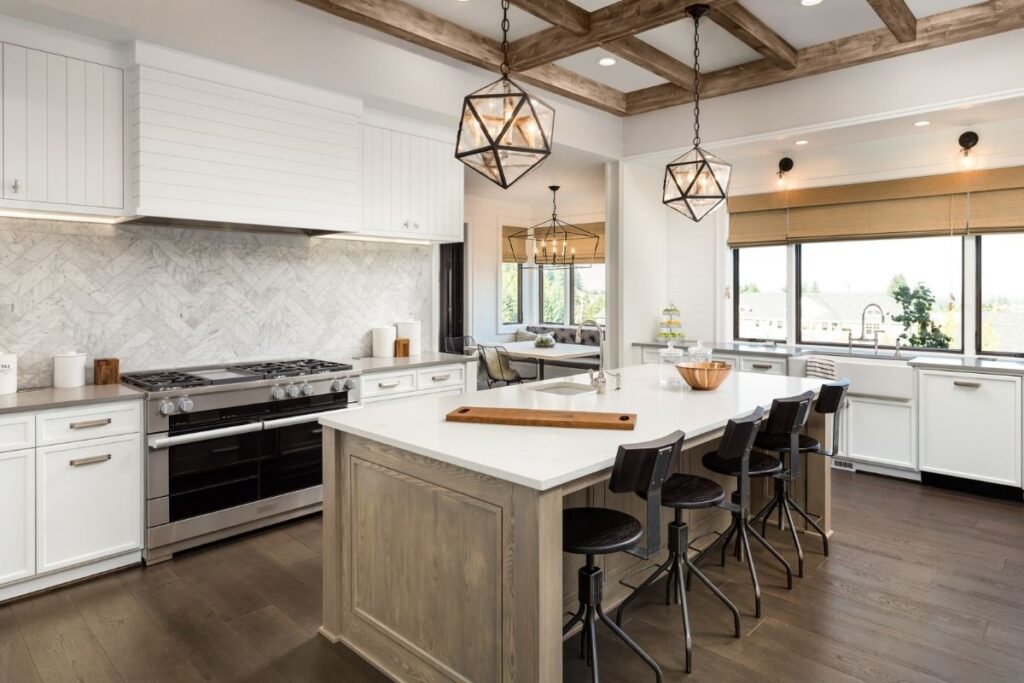 5. Use Different Lighting
Lighting is one of the essential elements of any room. It can literally change how it looks and feels, so put some thought into what kind of lighting you use in each room.
However, if you don't want to make a considerable investment or you just need a quick fix for your lighting situation, there are many options to choose from. One popular inexpensive option is string lights or fairy lights that can be used as a decoration or as an addition to help brighten up any space.
You can also use lamps or floor lamps to change the mood of a room. If you're looking for more permanent ones, try installing sconces on walls or adding table lamps around the room. The right light fixtures will also add character and personality to your home.
Whatever you do, don't underestimate the power of lighting! It can completely change how a room looks and feels, so take your time to choose something that best fits your space and needs. The right lighting can give your home the warm cozy vibes you're going for.
What ways to change up a room are your favorites?
Changing up a room doesn't have to be a costly ordeal. Whether you're looking to make a big change or just want to add a few finishing touches, these few ideas will help get you started. Experiment with different things to see what works best in your space and make sure to have fun with it.
What do you think? Is there another way that you like to switch up your rooms? Let us know in the comments below!
About the author
Holly is a freelance lifestyle writer. Her focus is to help readers update their interior decor so that they could enjoy their home more!
Sign up below to get weekly decluttering inspiration sent straight to your inbox! You'll also get the free 5 Areas to Declutter in 10 Minutes Checklist to help you get started.