In full confession, I started this post two years ago. I'd just started blogging and had lots of thoughts on books. A few clients and lots of further discussions later, I have even more thoughts now on books, but I am also aware other people have equally strong feelings. So let's dive into are books clutter?
Strong feelings about books
In the world of simplifying and decluttering, the topic of books can be highly debated and full of strong opinions. When the Marie Kondo craze came on the scene, there were a lot of people that were really into her ideas…except when it came to books.
Marie didn't know how many toes she was stepping on when she talked about only owning thirty books at a time. There was a lot of outcry and very strong reactions that came out of that.
Even in stating how many books she owns, I don't think the thirty was a universal suggestion for every person's home, but she does recommend keeping your collection small.
"For books, timing is everything. The moment you first encounter a particular book is the right time to read it. To avoid missing that moment, I recommend that you keep your collection small." -Marie Kondō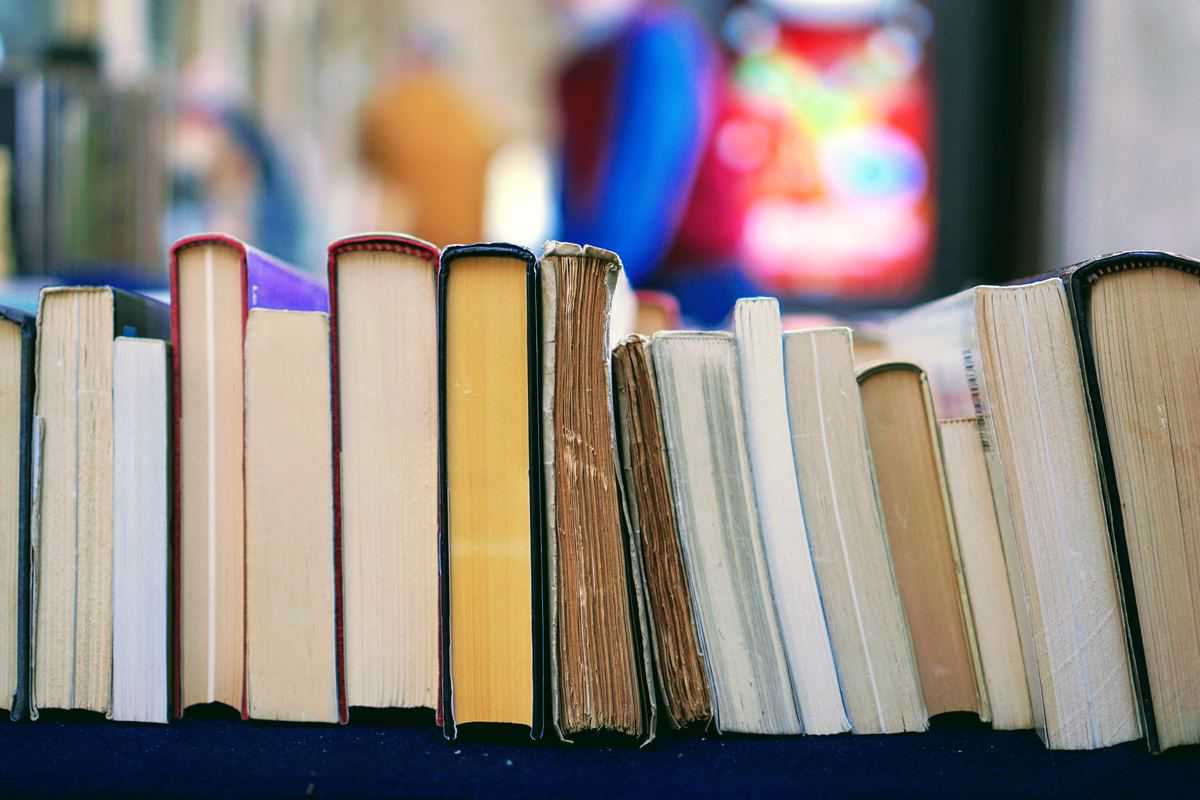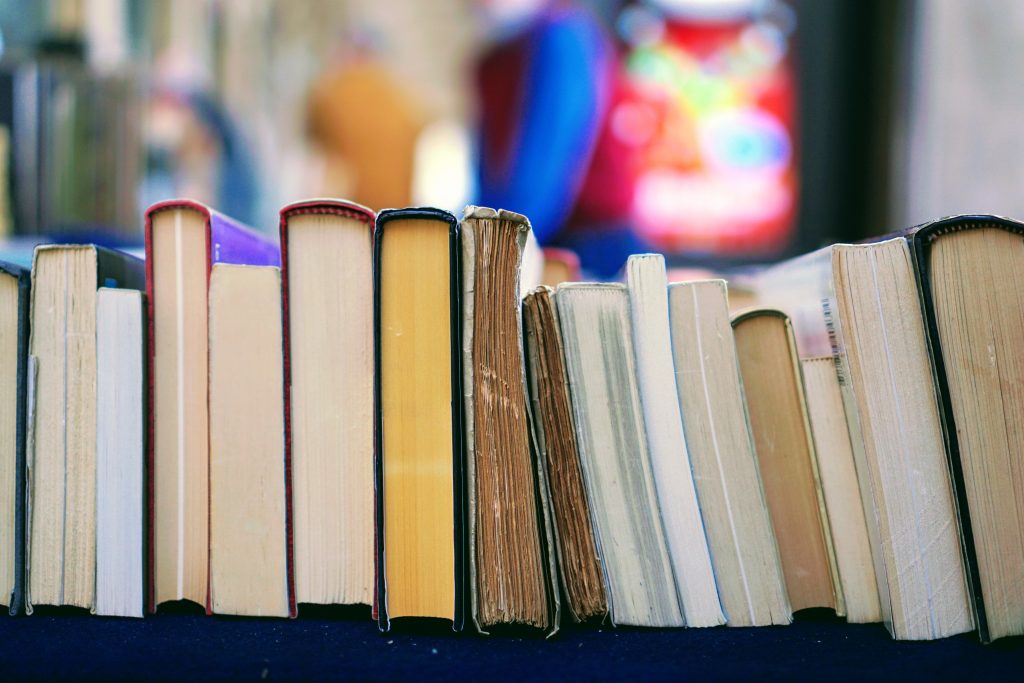 The debate around books goes to prove that people feel strongly about them. They are like the holy grail of decluttering where you have to be careful even mentioning the idea that any should leave the house.
Last year I wrote a post about things that make your home look cluttered. Number two on that list is overstuffed bookcases. I talked about how bookshelves can get overfilled with 2 layers deep full of books and books stacked on top of rows and that can look cluttered.
I received more than one comment about how dare I say that people declutter their books and one that even suggested I was the reason that kids are illiterate these days. Yes, seriously. So I realize going into this topic that there are strong feelings here.
So are books clutter?
Let's talk about that. In order to get into this conversation, we have to first define terms. What is clutter?
If we jump straight to Webster's definition, we will see clutter defined as 'things that clutter a place'. Since they use the word in the definition, I don't find that exceptionally helpful.
In the minimalist circles, you will find varying explanations for what clutter is. Joshua Becker of Becoming Minimalist describes clutter as anything that is disorganized, anything you don't need or love, or is too much stuff in a small space (you can read it here).
As you figure out what clutter is in your home, you will find that different people have different definitions of what clutter is. The things that you love and use may not be the same as your spouse's (that's definitely true in my house!).
Some people really love their books and by really love I mean are not willing to even consider the idea or possibility that books could be considered clutter.
Think of all of the adventures, information, memories, and great stories and insights that books contain. How could anyone consider them clutter?
Clutter is a word left for trinkets and other useless dust-collecting items that sit on top of furniture and do nothing. Right?… We'll see about that. Let's first look at the reasons people feel strongly about books.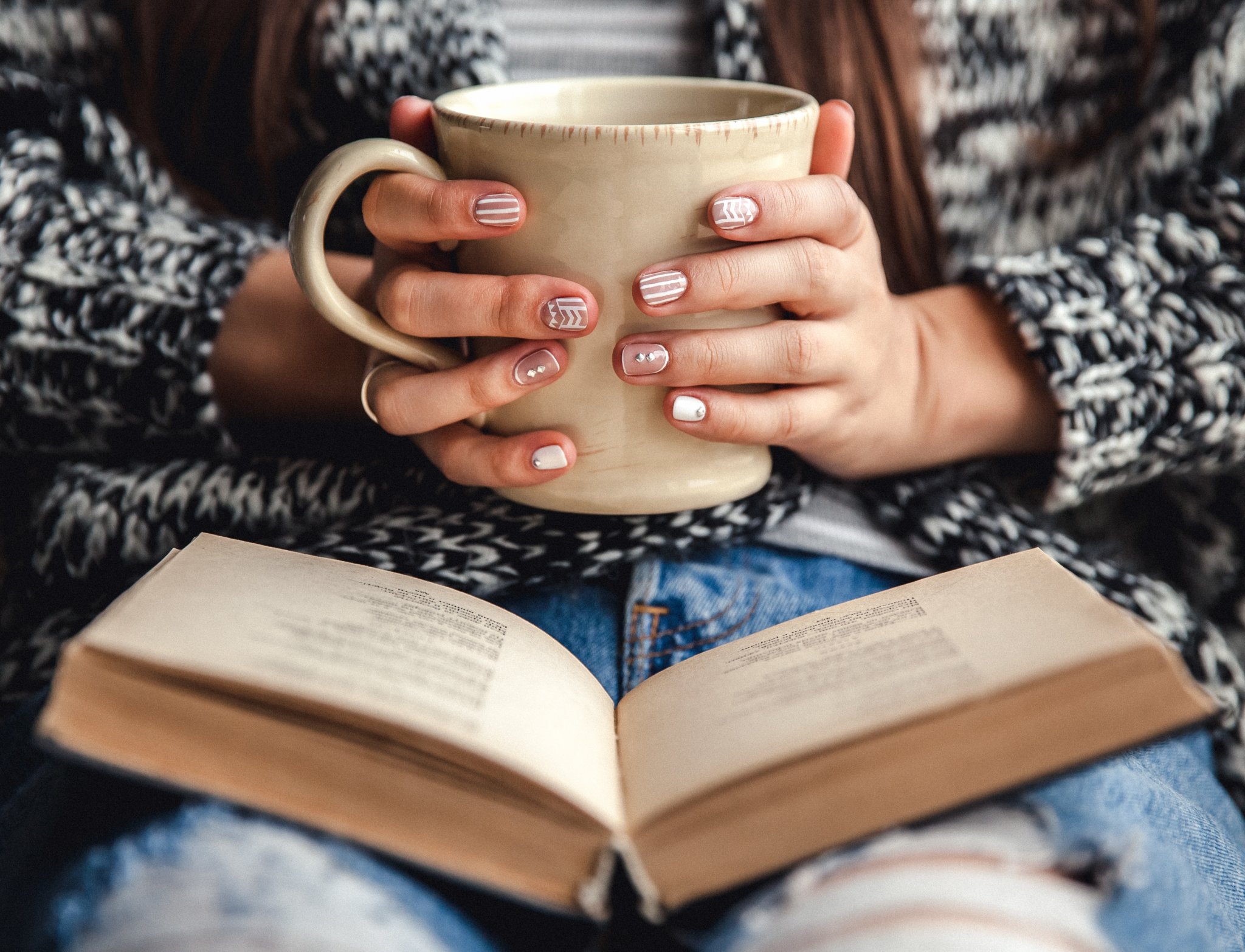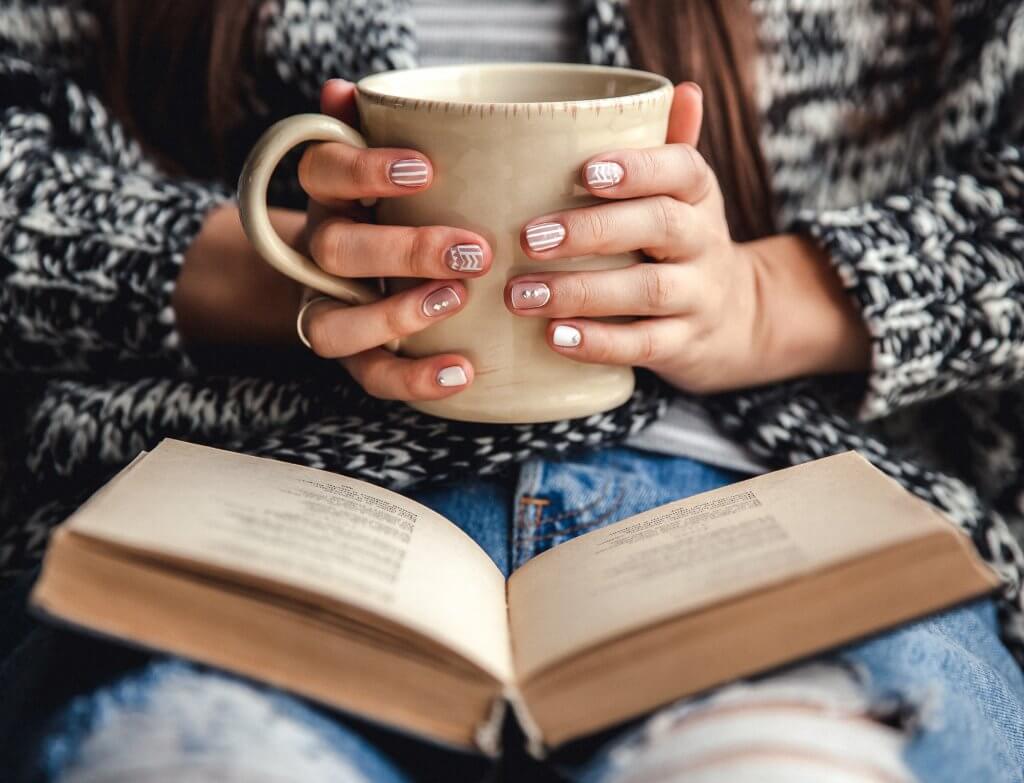 Why do people feel so strongly about books?
There are a variety of reasons that people feel strongly about books and the idea that they could be clutter. Here are the ones I've seen most often.
1. Sentimental
For some people, books are a reminder of various stages and experiences in life. Books are sentimental to them and tied to memories in their life, so considering decluttering them would be challenging.
Items that you have a strong emotional attachment to are harder to declutter, which is why I always recommend dealing with them last.
2. What could be
One of the reasons people don't want to let go of their stuff is because of the thought of what could be. Someday when I have more time I will read that or what if I want to reference that later.
The reality is though that if you've had a new book for years and you've still not read it, you aren't very likely to. If something is important to you, you make time for it and prioritize it.
It's hard to get real and accept that the someday and what-if clutter that you've been hanging onto really isn't going to be used. In a year when most of us have spent more time at home than any other, it is an awakening for what we are truly willing to make time for and what just isn't a priority.
3. Identity
For book lovers, their book collection can become part of their identity. Their library is part of who they are and how they've gotten to where they are. Books are an important part of their life and they hang on tight to each one.
"Remember you are not what you own. Storing all those books doesn't make you any smarter; it just makes your life more cluttered." -Francine Jay
I realize that quote evokes strong emotions too. While some may attribute their book collection to their wisdom, it is not necessarily true that all books are clutter either. We'll get to more of that later.
4. Plan to read it or lend it
For some people, this is actually a realistic plan that they will carry out. There are people who reread books or like to lend out their favorites to family and friends.
For others it is well intended plan that doesn't get carried through. They want to use their resource library or lend it, but the reality is that it rarely happens.
5. Books as decor
Some people want to keep books because they collect them. Their books have become part of their décor and even if they aren't reading them, they enjoy looking at them.
They may feel that books add character or interest to their home. It may be that they no longer even see books as being needed to be read but are find just to look at them sitting on the shelf. I personally don't understand this as I feel books are meant to be read and not admired on a shelf but to each their own.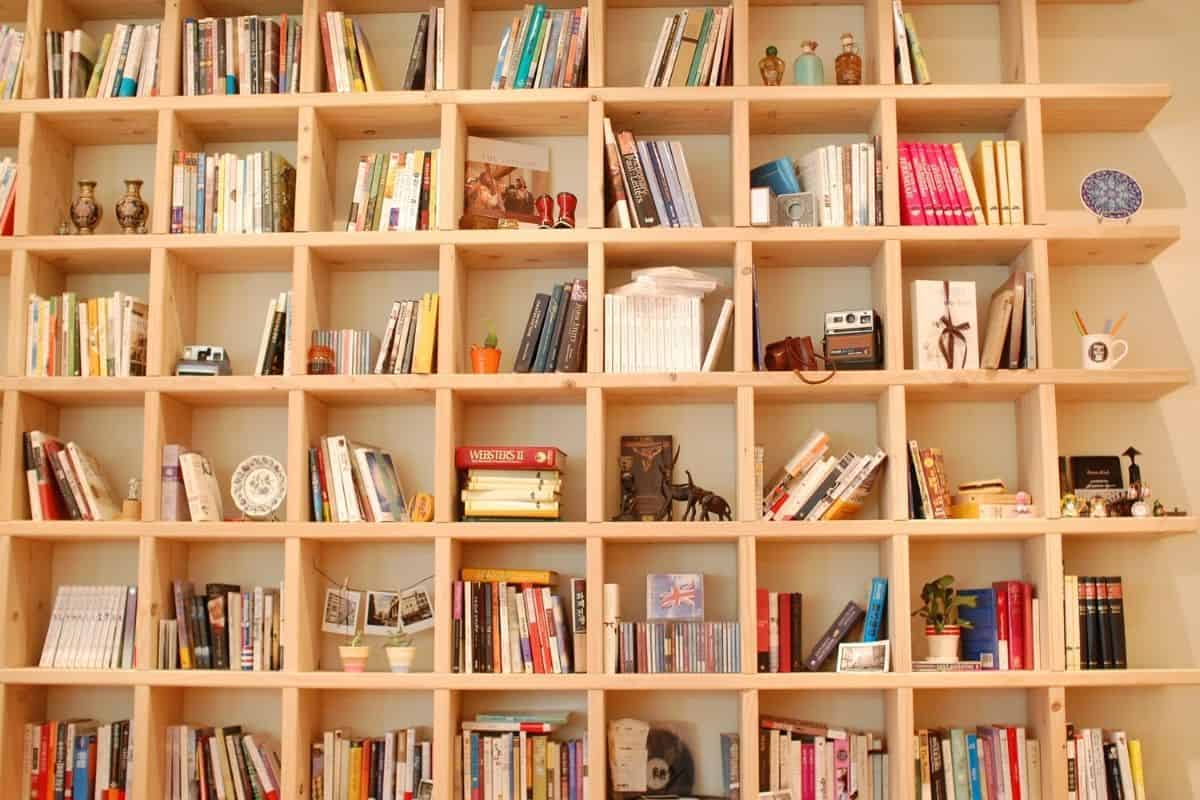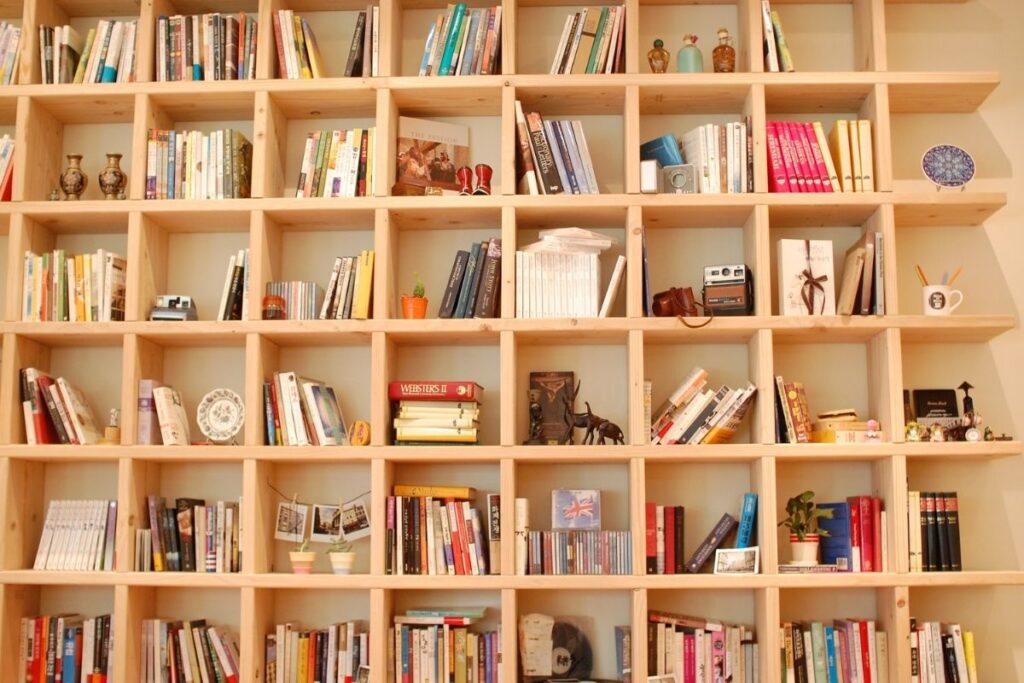 Are your books clutter?
Ok, let's get down to it. So, are your books clutter?
When books are clutter
We run the risk of things becoming clutter when we create a category that we are unwilling to consider could be clutter. If your books are burdening you or not adding to your life, they have become clutter in your home.
If you don't love them or use them and they're taking over your home, then it is causing a problem.
Before the pandemic hit, I was working with a client who lived in a small one-bedroom apartment. In that little space, she had collected more books than I could count. The hallway, bedroom, and living room were filled with books. The place was so full of furniture to store those books that it was becoming difficult to move around in the space.
While I realize this is an extreme example, it is possible to own so many books that it negatively impacts your home. If you aren't actually enjoying the books and they are collecting dust and reminding you what a pain they are to move, it's time to declutter them.
When books aren't clutter
If you love and use your books and they have a purpose in your home, they might not be clutter. Just keep in mind it is possible to have too much of a good thing, so it's important to look at what you have.
At the end of the day, the goal is to own things that serve you rather than burden you. Know why you keep what you keep and don't create categories of things you aren't willing to re-evaluate from time to time.
While it's easy to think that decluttering is for people who don't like or aren't attached to their stuff, that isn't the whole picture. Decluttering is also for people who love their stuff. In clearing out the excess, your favorite things are able to shine and for some people, that's select books.
Decluttering also isn't about creating a cold sterile environment that contributes to childhood illiteracy. It's about keeping the best and getting rid of the rest. You get to decide how much the best is as each person has a different comfort level with what is the right amount of stuff for them and their space.
"Imagine what it would be like to have a bookshelf filled only with books that you really love. Isn't that image spellbinding? For someone who loves books, what greater happiness could there be?" -Marie Kondō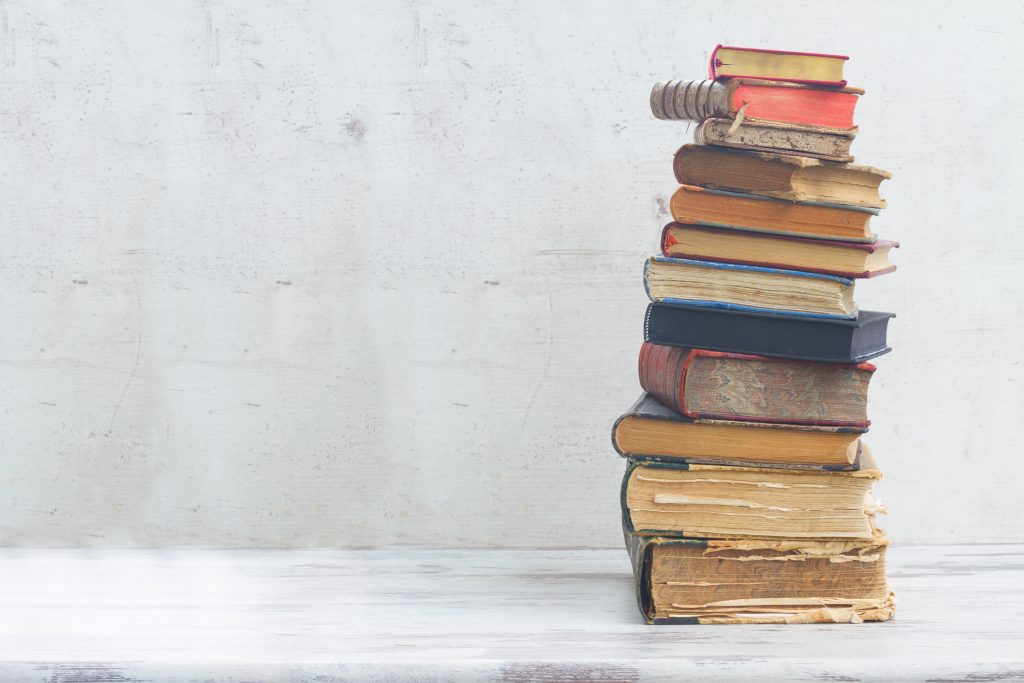 In my house
My family loves books and reading. However, we also have someone that isn't that attached to most of their books (me) married to someone who is attached to all of their books (my husband).
There have been many conversations about how many books we own and how his books are taking over my bookshelf. While I love to read, I don't find it necessary to own tons of books. I'm happy with checking books out in the library and not storing them forever.
My husband feels differently and that is just one area where we differ on clutter and decluttering. We own more books than I would like, but it is what it is.
Our girls have ended up much like me. This summer they decided on their own to declutter their book collection. They easily let go of boxes full of books to give to their younger cousins and that made my decluttering heart proud. It took many years of involving them in the decluttering process to get there, but it was a great thing to see.
How to get rid of your book clutter
If you are ready to declutter your books, here are some practical tips to help you through the process.
1. Declutter other areas first
If you're someone who is pretty attached to your books, definitely don't start by decluttering your library. Work on easier areas in your home first. Decision making gets easier as you practice, so work up to decluttering the books.
2. Sort & decide
When you're ready to declutter your books, you'll first want to sort them as you make decisions. I like to work in categories to get a good sense of what I have on which topics, This will help you to locate duplicates and overlap too.
Get real with yourself as you assess your collection. How likely are you really to make use of this again? Ask these helpful decluttering questions to help you through the process.
3. Remember your books are not your identity
As you are decluttering your books, keep in mind that you are not what you own. Your identity is not found in the books you keep.
The wisdom and knowledge you have gained from them doesn't go away if you decide to let that book go. It's perfectly fine to let go of things that are no longer serving your life now.
4. Give yourself boundaries
It can be helpful to decide ahead of time what amount of books you are comfortable keeping. If you want to keep everything on one bookshelf, that will help provide boundaries as you sort through them.
If you don't have room to store the books in your home, you likely should declutter them. Books don't do well stored in garages and your home will often help provide boundaries for your collections.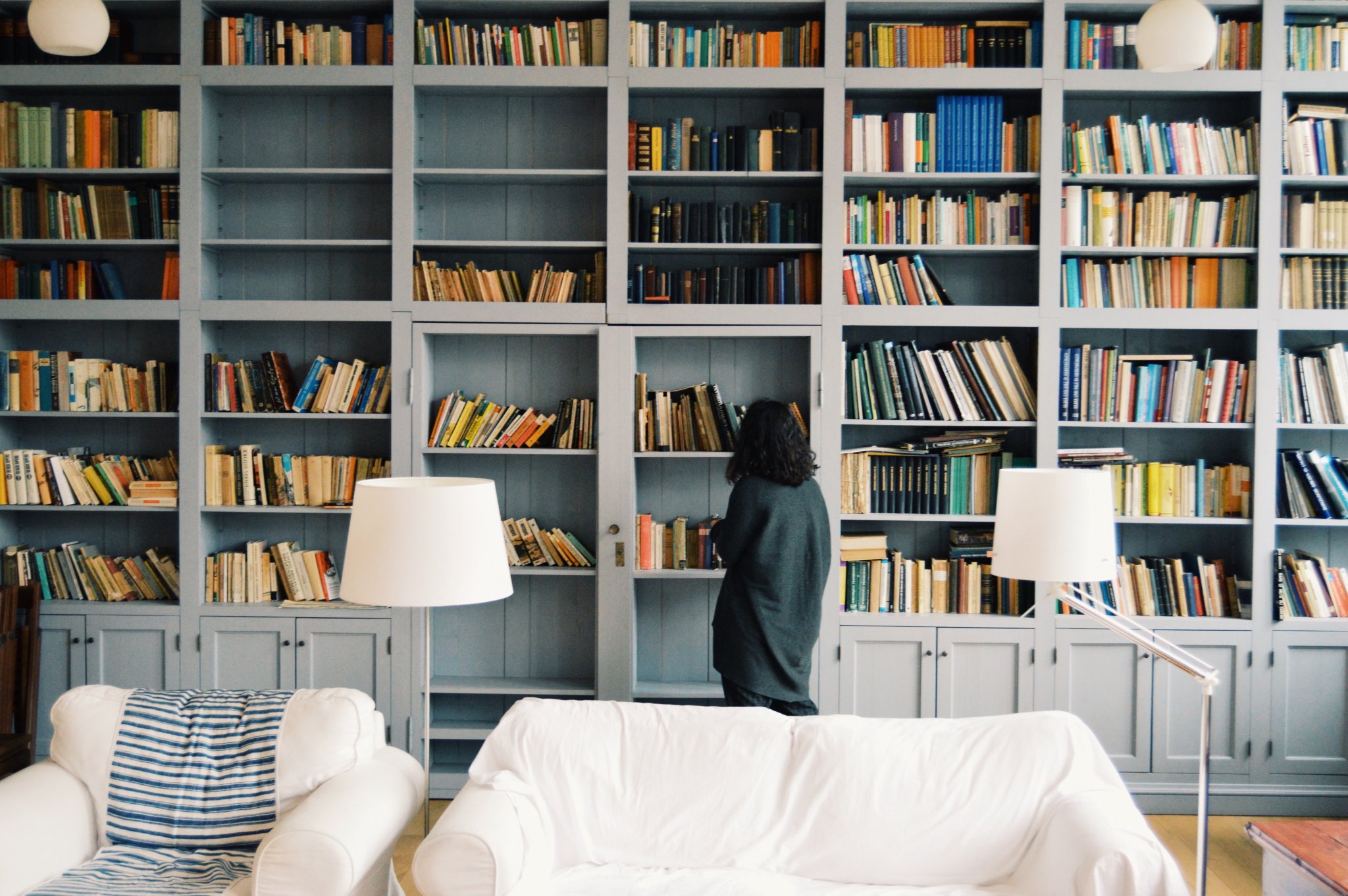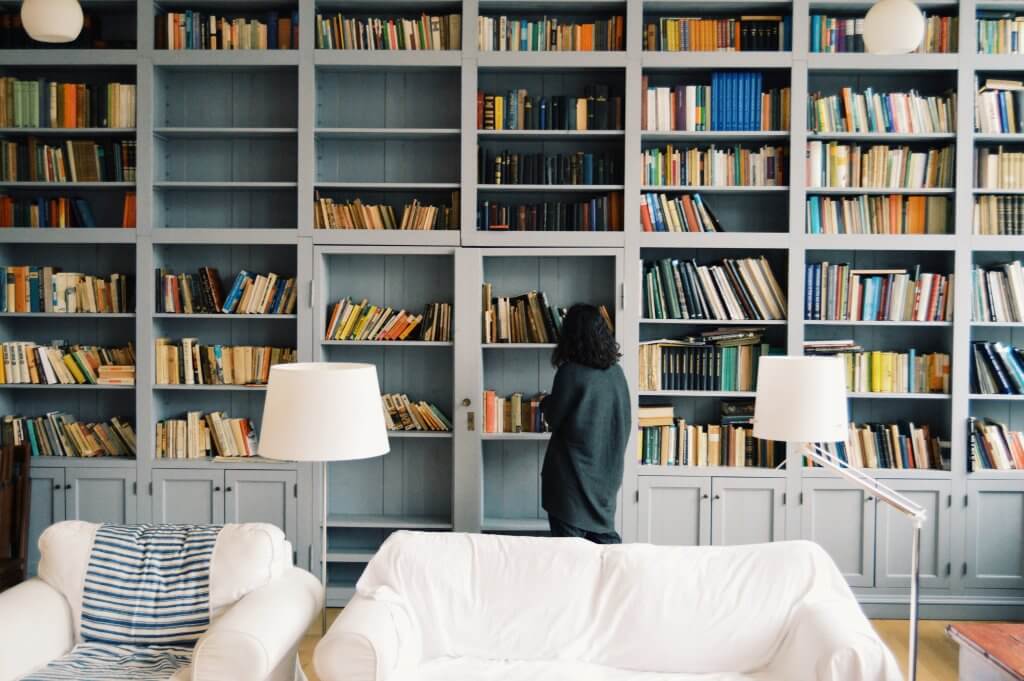 5. Organize
After you've decluttered your books, organize them by author, color, or subject. My personal preference is by topic. I don't often remember author's names when I am looking for a particular book and the ROYGBIV method doesn't really work for me.
Organize them in a way that makes the most sense to you so that they are easily accessible so you can make better use of them.
6. Use your resources
I love the library. We visited very often when my children were young and have continued to do so fairly regularly up until this past year. We're currently able to pick up books via a drive-thru at our local libraries but it isn't the same as browsing the aisles.
Libraries are a great resource for saving money in buying fewer books and also not having to worry about ongoing storage. Borrowing books from friends can be a good option too. Just make sure to write your name in the book and perhaps take a note of who borrowed what.
There are ways to read and enjoy books without having to add each one to your library at home.
7. Go digital
A little while back, I asked in my Facebook group if people preferred physical books or ebooks. As expected, there were a variety of responses. Some love the ease of being able to store many books on one device. Others really like the feel (and smell) of holding a physical book in their hands.
It's perfectly fine if you don't want to read books digitally, but it's a great option for those who enjoy it. You can keep many more books in one compact space and it may help with letting go of more of the physical books in your home.
I like using the library's online resources as well as hoopla to check out books, but there are also other online subscription options if you want to go that route.
So there you have it. Those are my thoughts on if books are clutter. Agree or disagree? Share your thoughts in the comments section.
Want to keep up to date with The Simplicity Habit? Sign up below to get weekly tips on decluttering and simplifying sent right to your inbox. You'll also get the Your Home Decluttered Jumpstart which includes 100 easy items to declutter and 12 high impact areas to declutter in 10 minutes.