Inside: Learn what living in a tiny house is really like and decide if it's right for you (or not!).
Earlier this week I went on a trip with my two daughters. We like staying in different types of places when on vacation to see how we like staying in various places.
On this trip, we opted for a tiny home. Or rather, I opted for a tiny home. My youngest was not thrilled when she learned about the bathroom situation (we'll get into that more later).
We got a taste of what living in a tiny house is really like, so I wanted to share our thoughts and experience here.
There were some things we knew to be prepared for and there were some we didn't. While each tiny house is unique, there are some similarities to many of them as well.
Find out if tiny house living is for you…or not.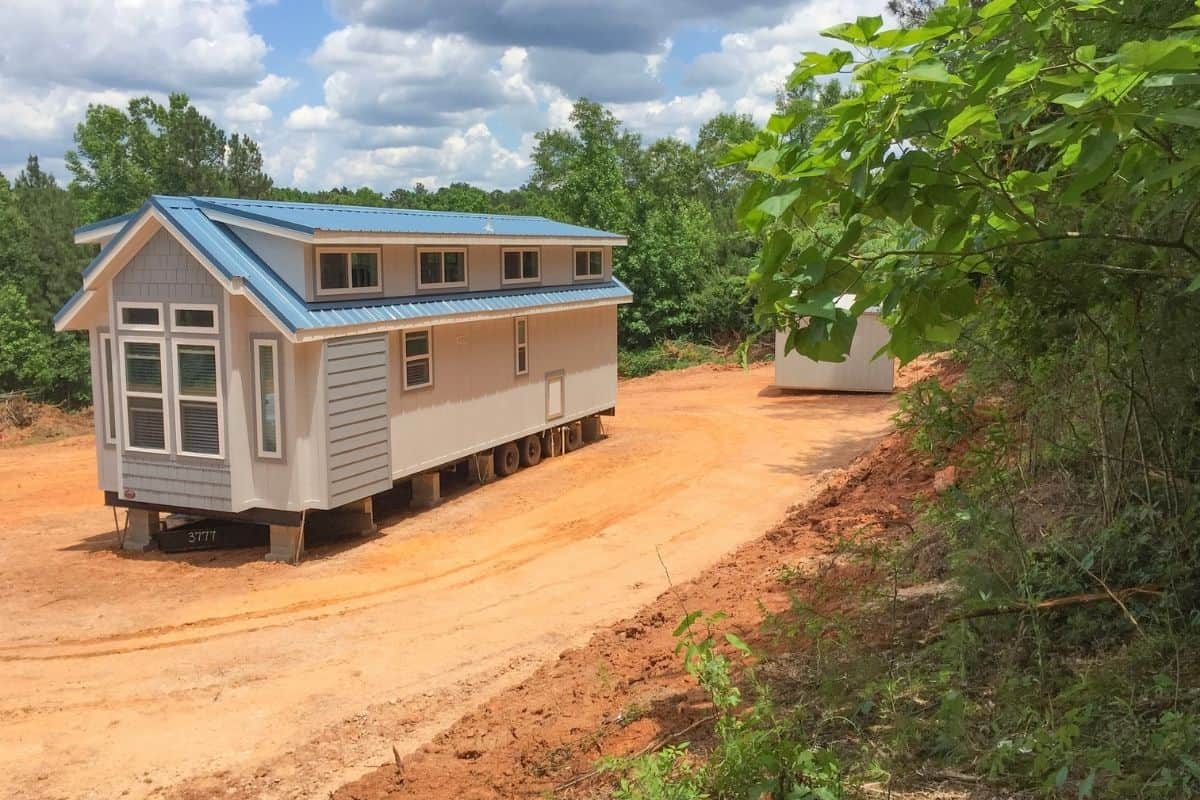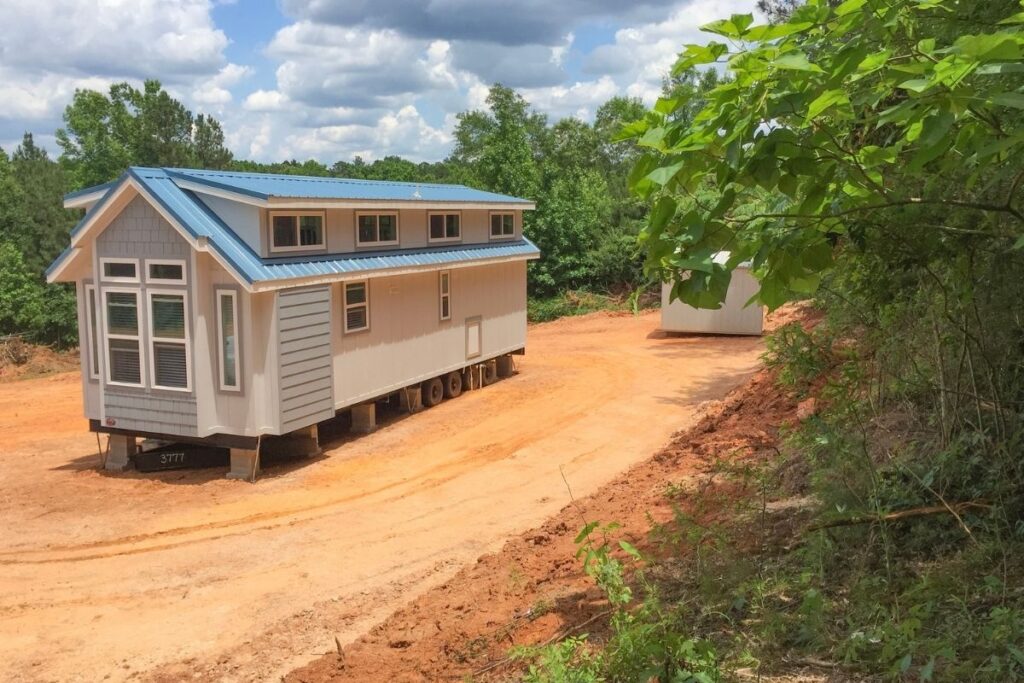 Have You Ever Contemplated Tiny House Living?
If you're considering downsizing considerably, I'd suggest renting a place to learn what living in a tiny house is really like before you make any decisions.
As much as you might research and read, nothing replaces experiencing it for yourself. I'll admit that I've watched some of those HGTV Tiny House shows and idealized what some aspects of that lifestyle could look like.
Even still, I had no fantasies of actually living in a tiny house. There were glaring problems (for me) that made it unlikely that I'd want to pursue it. However, I was all for experiencing it just to see what living in a tiny house is really like.
What Living in a Tiny House is Really Like
Tiny houses come in various shapes and sizes. By definition, a tiny house is less than 400 square feet. Some tiny houses are mobile and able to be hitched to be relocated while others are stationary.
The one that we stayed in on our trip was 230 square feet and is able to be relocated, but it sits up on blocks to keep it level while it's parked.
Here are some things that we learned about what living in a tiny house is really like.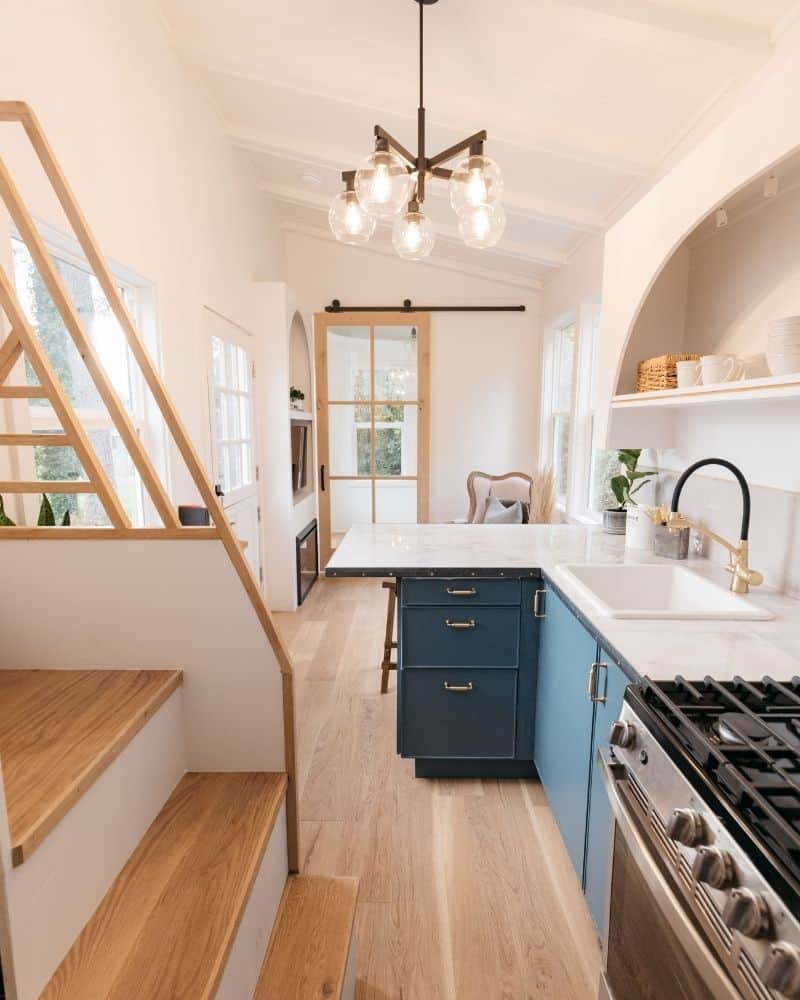 Watch your head
Rule number one of tiny house living: watch your head. While the tiny home that we stayed in was a normal height on ground floor level, the loft did not have a lot of headroom. We all bumped our heads at least once!
With trying to pack in more stuff into a smaller space, you need to have a greater awareness of what's around you so you don't injure yourself. It sounds silly, but we kept bumping into things!
Also, be careful with barn doors if you happen to stay in a tiny house with one. My daughter smashed her fingers in the door as it slid closed more quickly than she expected.
It takes patience
When you're living in a small space with other people, it takes more patience. You're sharing almost everything and working within a much smaller footprint.
There is no retreating to another room at the end of the house. You can't really get away from each other. Some may find this to be a bonding experience and others well, wouldn't.
Tiny house living also requires sharing one small bathroom. If you're used to living in a house with more options, this takes some adjusting (and takes longer for everyone to get ready!).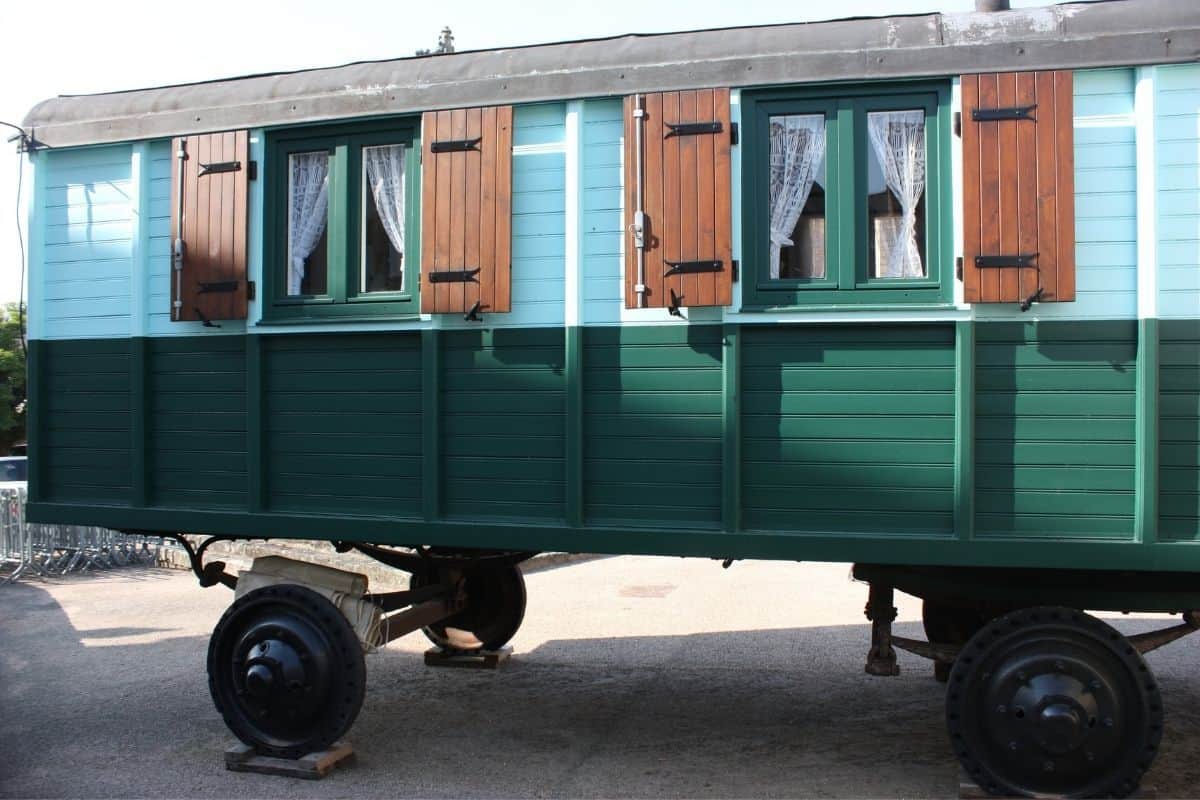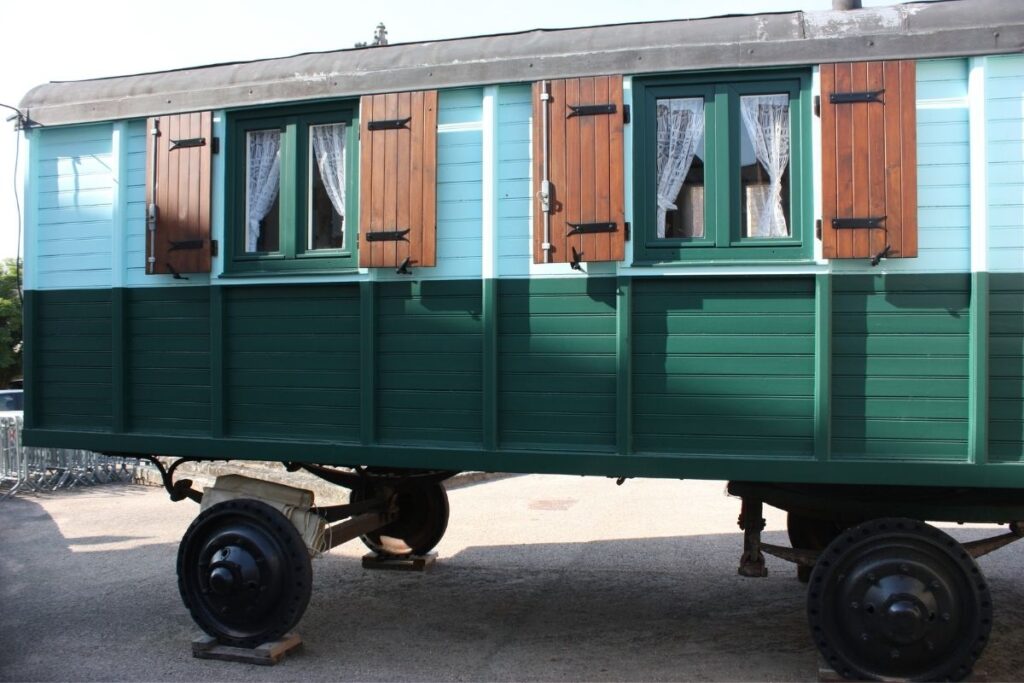 Creative organization & good design go a long way
In recent years designers have gotten very creative with how to use a minimal amount of square footage in smart ways. When you live tiny, every square foot counts and wasted space isn't an option.
Some areas serve multiple purposes like a couch that can convert into a bed. The tiny house we stayed in had this. It's a great concept but was unfortunately quite uncomfortable.
People also have different priorities for their tiny homes. Some love cooking so they don't want to sacrifice certain things in the kitchen.
Others focus on convenience and want to make sure to have a washer/dryer in their space to avoid having to constantly use a laundry mat.
With tiny house living, you can prioritize what matters most to you, but it likely comes at the expense of something else due to space constraints.
Creative use of space and good design can make a huge difference to how your space functions and feels. However, when working in under 400 square feet, some things that you're used to from non tiny living have to be sacrificed.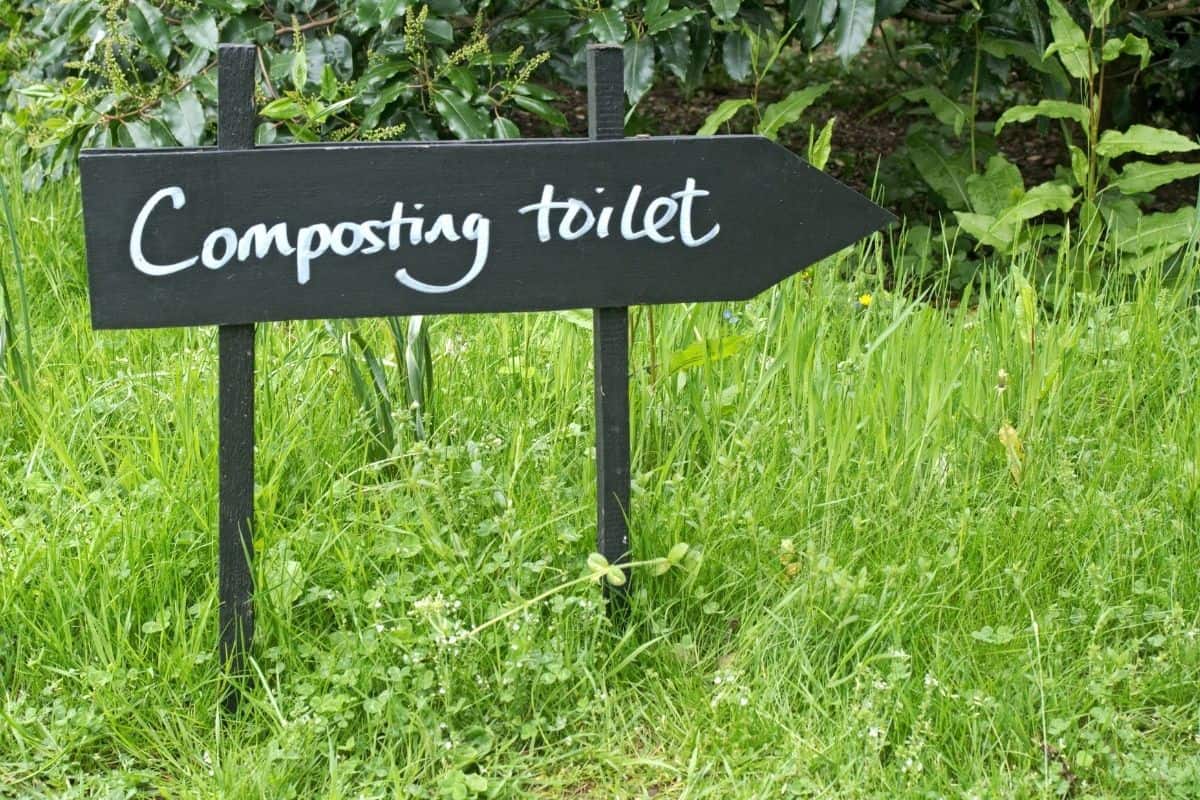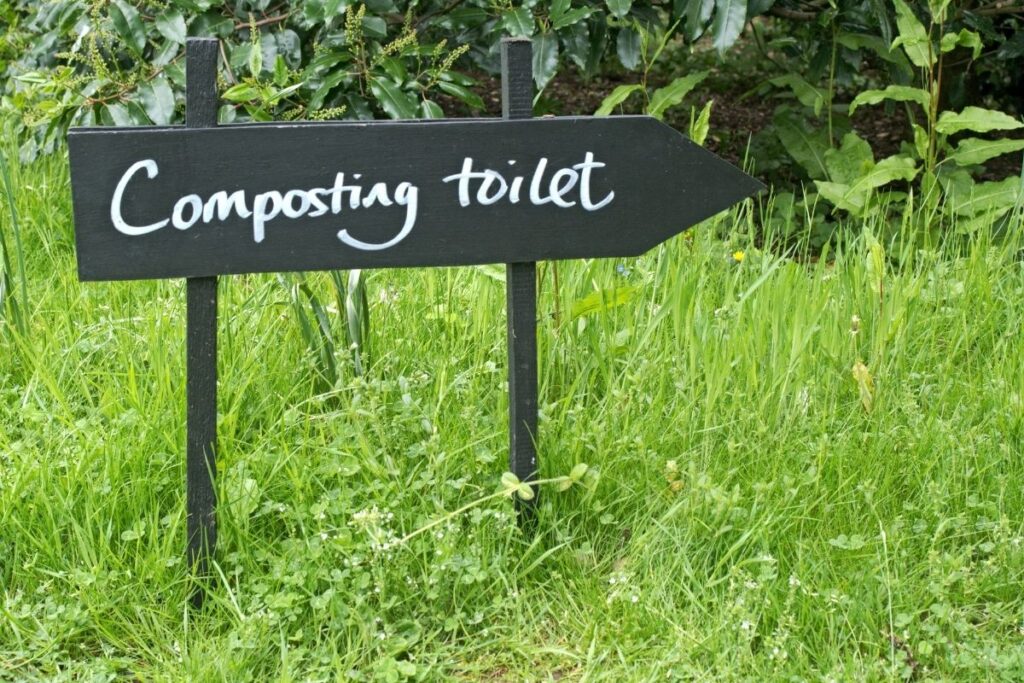 You have to what? The reality of the compost toilet.
Speaking of sacrifices, tiny house bathrooms are in most cases pretty different. The place that we stayed had a full-sized shower, which was great, but a very small sink area.
The thing my youngest was most nervous about with staying in the tiny house was the compost toilet. To prepare her for it, we watched a youtube video to see how they worked.
While watching the videos made it seem slightly less gross, it would definitely still take some adjusting. There were rules/directions printed next to the toilet in the place that we stayed.
It involved throwing the toilet paper in the trash and a spray water bottle. There were separate directions for if you needed to do more than pee. We just avoided it while we stayed there.
Being very used to indoor plumbing this would have been a pretty challenging adjustment. I thought about the maintenance piece of it and how the owners had to take out the tank of pee to dump every four days.
Maybe you simply get used to it, but for me, the compost toilet would be a hurdle to tiny house living.
Other areas of consideration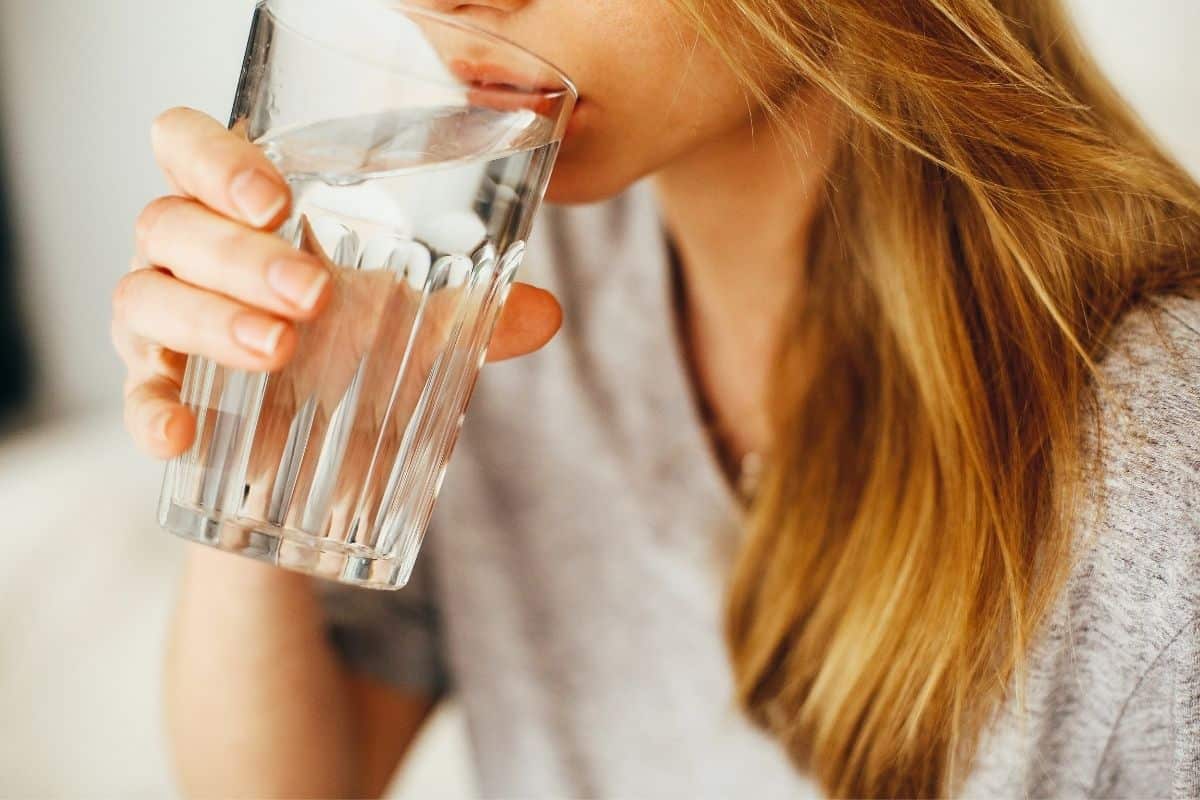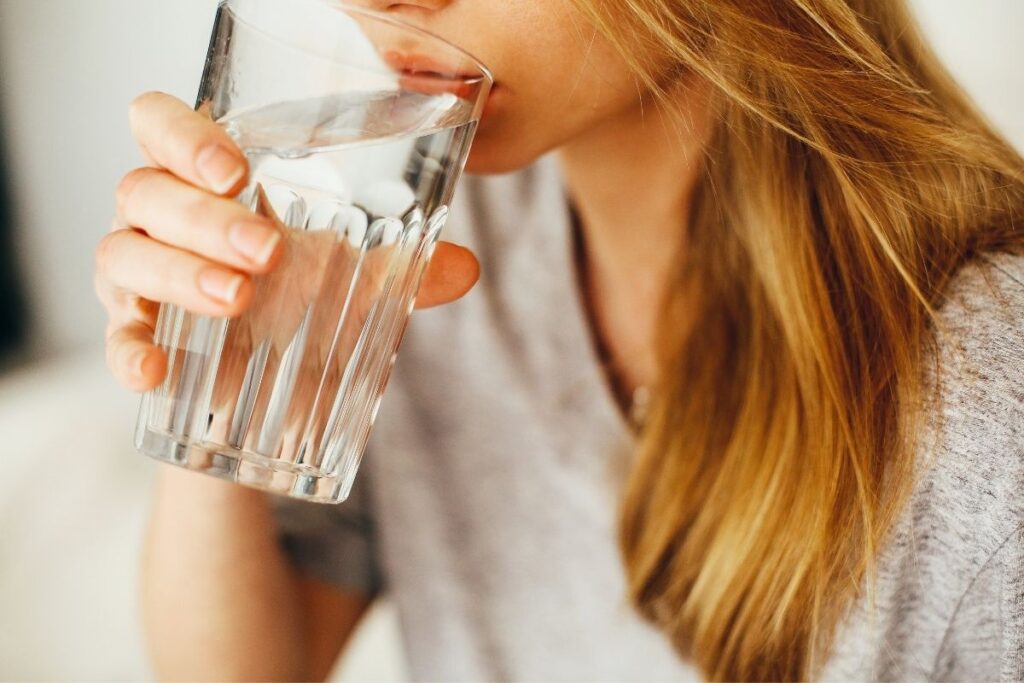 Water
The biggest drawback we experienced with staying in the tiny house was the water quality. I don't know the details of what the water source was there, but the water smelled and tasted like turpentine.
It was so bad that we opted to drive twenty minutes to the nearest grocery store the first night of our stay so that we had something drinkable.
I don't know if this is common for tiny homes or not, but if it is, I'd definitely want to figure out a place to store a Berkey. I talk more about our Berkey in this post (it's #9).
Zoning
If you are considering tiny house living another thing to look into is zoning as it varies considerably in different cities. Some don't permit tiny homes.
Accept the inconveniences
Appliances
With tiny house living comes smaller appliances, or in some cases, the lack of some types of appliances you may be used to.
The place that we stayed had a decently sized fridge and freezer, although definitely narrower than what we're used to. With less space to store food, you may find you need to shop more often.
The place we stayed did not have a dishwasher or washer/dryer. For the amount of time we stayed there, it wasn't a big deal at all, but for living in full time that would be much more challenging.
You may lose some modern conveniences with living in a significantly smaller space.
Maintenance
Maintenance for a tiny home looks a bit different than for a normal-sized home. If you have a compost toilet, that would require maintenance at least twice per week.
I'm sure there are some things that would be easier, but also things that would be more challenging. Since our stay was short, that wasn't something I looked into much but it's worth researching if you're considering tiny house living.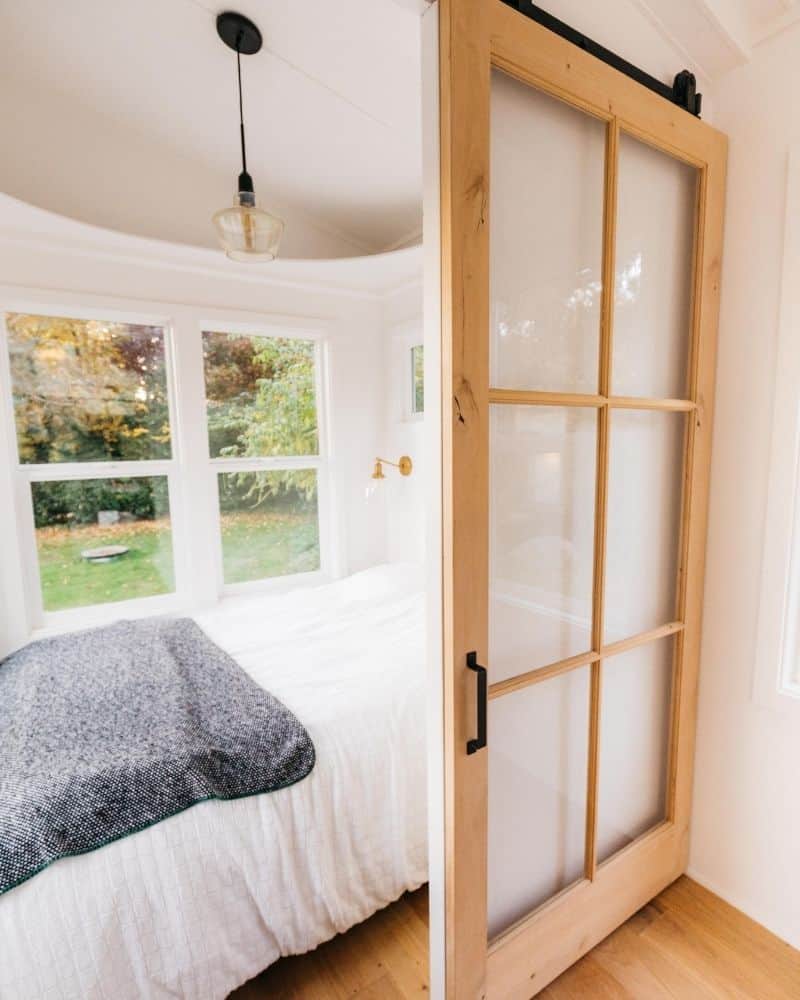 Comfort
Another area that would take a lot of adjusting for tiny house living is having fewer spaces to relax. As I mentioned previously the place we stayed had one couch that was quite firm and on the smaller size.
The bedroom loft area in the place we stayed isn't a place you'd hang out. There wasn't enough headroom to sit up there so you'd be left with just the couch (and some tiny homes don't even have a couch).
Most tiny houses I've seen have pretty limited seating and frankly, most didn't look super comfortable.
There is also a challenge if you're someone who enjoys hosting. Tiny homes don't lend themselves well to having extra guests due to space limitations.
If you're an introvert who isn't as concerned about hosting, consider how you'd feel being in very close quarters with the people you live with. For those who need more personal space, a tiny home may feel too confining.
Benefits of tiny house living
There are benefits to tiny house living that should not be overlooked. Downsizing allows you to do different things than you'd be able to do otherwise.
Save money
Living in a tiny house can save you quite a bit of money. The home itself is less expensive and utilities for less square footage will also cost less.
There are seasons in life when going tiny may make more sense and provide additional benefits to your life while you're saving more money.
Freedom & flexibility
Tiny house living gives you a bit more freedom and flexibility than living in a typical home. Since some are able to be moved, you could relocate your home should you need to move for some reason.
When your home requires less money, it also allows you to have more financial freedom.
Living in a tiny house is a unique experience that for some may be a fun adventure!
Learn to live with less
Tiny house living requires a considerable amount of decluttering for most people. Living in significantly smaller square footage means downsizing your stuff.
The experience of living with less can help you realize some of the benefits of decluttering.
Even if you decide not to live in a tiny house permanently, it can help you to prioritize your things and live a simpler life going forward.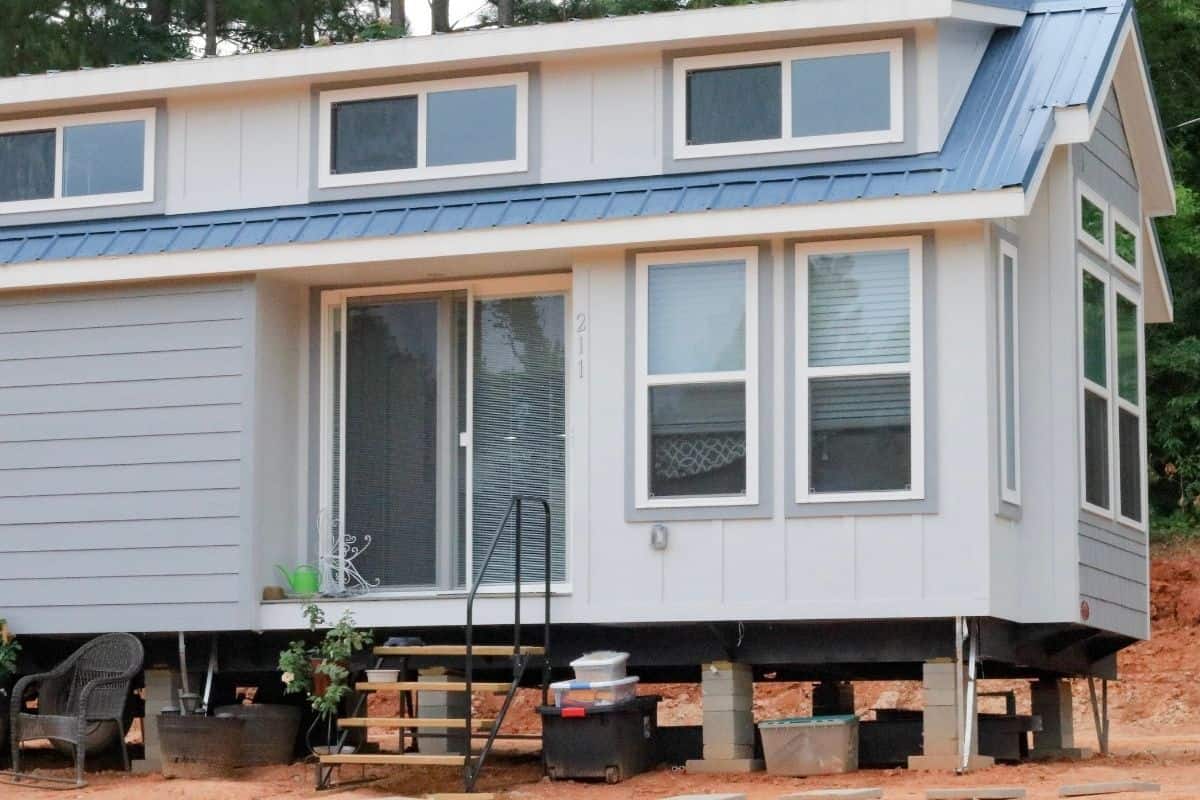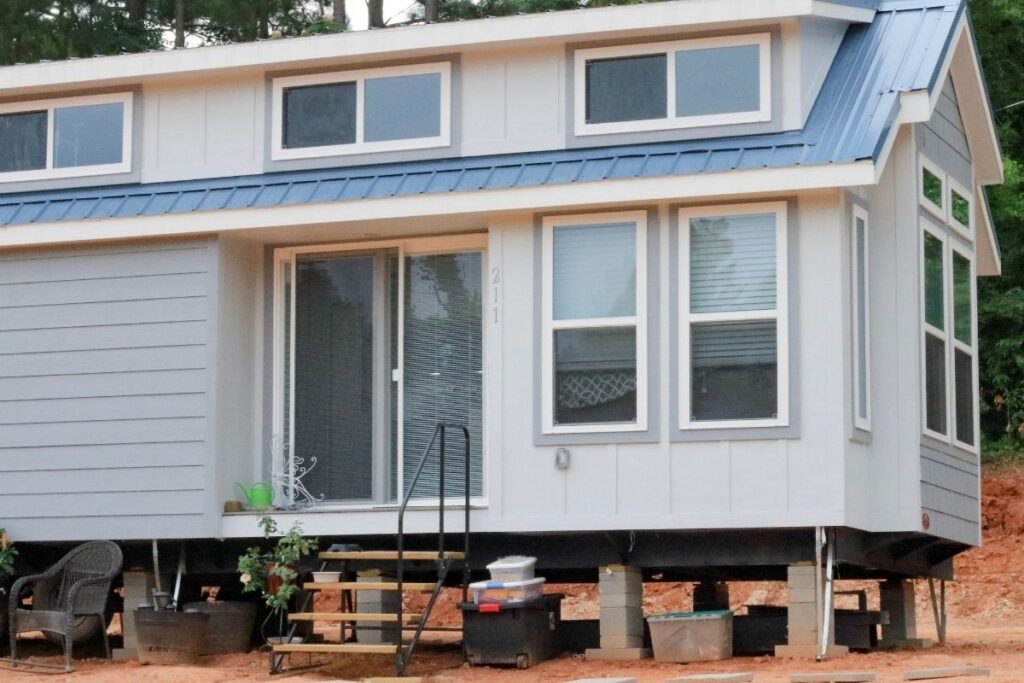 Could We Ever Live in a Tiny House Permanently?
So could we ever live in a tiny house permanently? While we could, it's very unlikely we ever would.
Tiny house living is something we could make work if we felt like we really needed to, but it is not something we would likely choose at this point in our lives.
With two active kids and being parents who like comfort and their own space, tiny house living doesn't feel compatible with our current needs and wants.
While I can see some of the benefits of it, ultimately it isn't a fit for us at this time. I'm still glad I was able to experience it with my kids for a few days just to get a taste of what it would be like.
Final thoughts on living in a tiny house.
Choosing to live tiny (or not to) is an individual preference based on your priorities, goals, and needs.
If you think tiny house living may be for you, I'd encourage you to do your research and try staying in one for a time before making a decision.
Tiny house living may be a great option for some but go into it with eyes wide open to make sure it's the right choice for you.
Have you ever thought about living in a tiny house? Share in the comments!
Keep up with The Simplicity Habit by signing up on the form below. You'll get weekly tips on simplifying and decluttering sent straight to your inbox. You'll also get the free 8 Quick Wins for Decluttering to help you to make progress right away!