Inside: Slow down and take care of yourself with these ways to practice self-care on a cozy fall day.
As the colors of summer turn into shades of yellow, orange, and red, there's nothing quite like slowing down and fully soaking in the new season with new self-care rituals.
Even though self-care should be practiced year-round, there's just something about a crisp fall afternoon that screams to be taken advantage of by cozying up and being intentional with taking care of yourself.
Here are nine ways to practice self-care on a cozy fall day. Embrace the autumn season and it might make you wish it would never end (that's easy for me to say since I love fall)!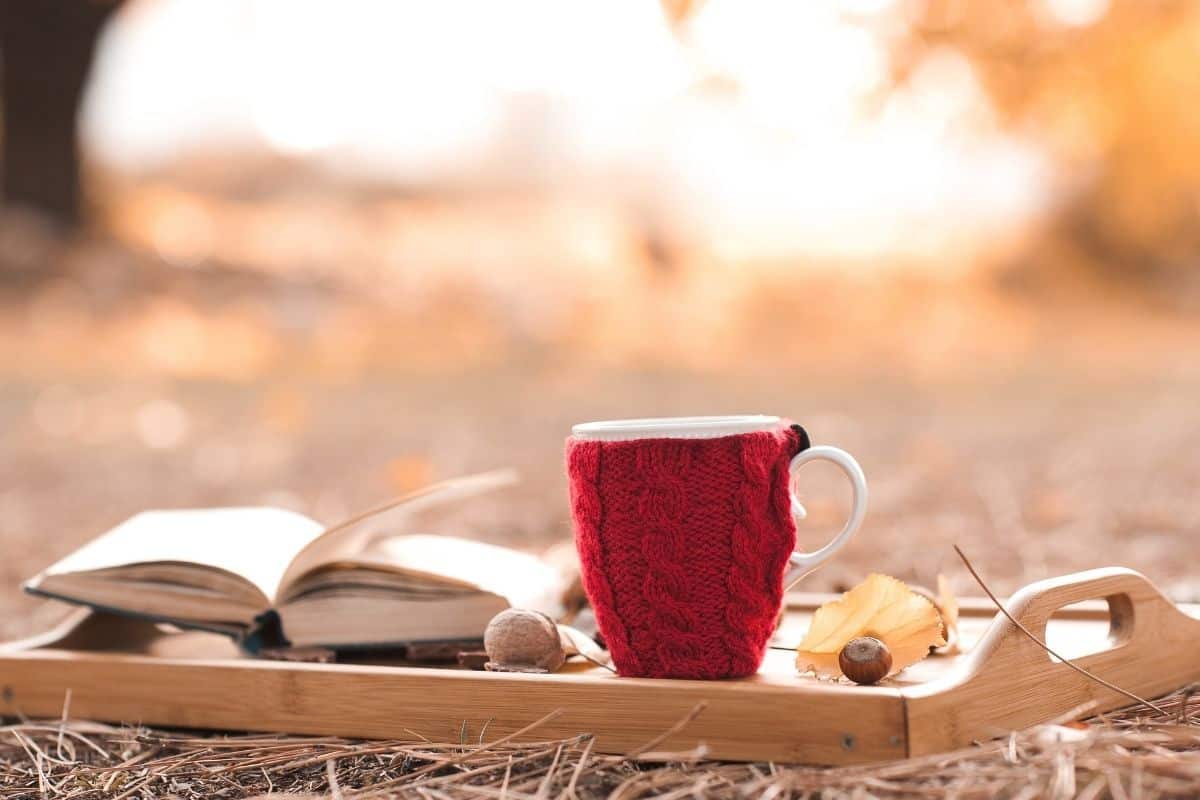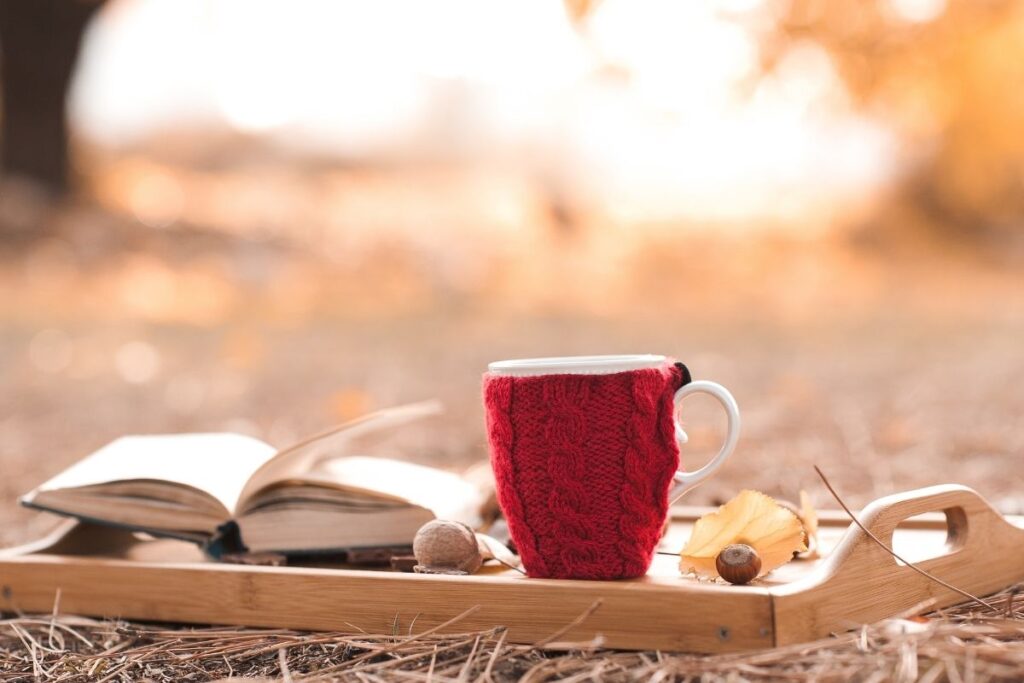 9 Ways to Practice Self-Care on a Cozy Fall Day
Disclosure: As an Amazon Associate I earn from qualifying purchases. Please note that I only recommend products I use and love. Click here to read my full disclosure policy.
With all of the stresses happening in the world, it's become even more important to care of yourself. No one will do it for you, so it takes intentionality and scheduling to make it happen.
Caring for yourself allows you to take better care of others as well. So if you happen to have a hard time spending time on yourself, keep in mind that it helps you to more effectively care for others.
Here are some ideas to help you get started with ways to practice self-care on a cozy fall day.
1. Bake to your heart's content
Baking has been proven to be a therapeutic activity guaranteed to give you that pick-me-up feeling instantly.
Plus, you'll get rewarded with sweet treats to sample out of it, so what's not to love about a good old-fashion fall baking session? Bake a yummy apple pie, pumpkin everything, and all the cinnamon rolls!
And if you don't want to keep all of those sweets in your home, gift some to neighbors and friends and share the joys of the cozy fall season.
2. Burn a fall-scented candle
Turn your home into an impromptu aromatherapy session by burning candles and diffusing essential oils to go into full-relaxing mode. Try fall-scented candles and oils like cardamon, which can relieve anxiety, cedarwood to help you relax and sleep better, or cinnamon wood to uplift your mood. 
For the past few years I've been using Plant Therapy essential oils and really like them. They're competitively priced, offer free shipping, and have an excellent return policy.  
If you haven't ordered from Plant Therapy before you can use my referral link to get $10 off your first order of $25 or more. I really like their seasonal scents (particularly the fall ones!).
3. Soak in the bathtub with a book in hand
What better way to relax than by soaking in the bathtub for hours on end with a good read to keep you company? Bonus points if you light some candles and drop in a fall-themed bath bomb to the mix!
Having a bathtub tray to hold your book will help you to keep it dry and create a more relaxing experience.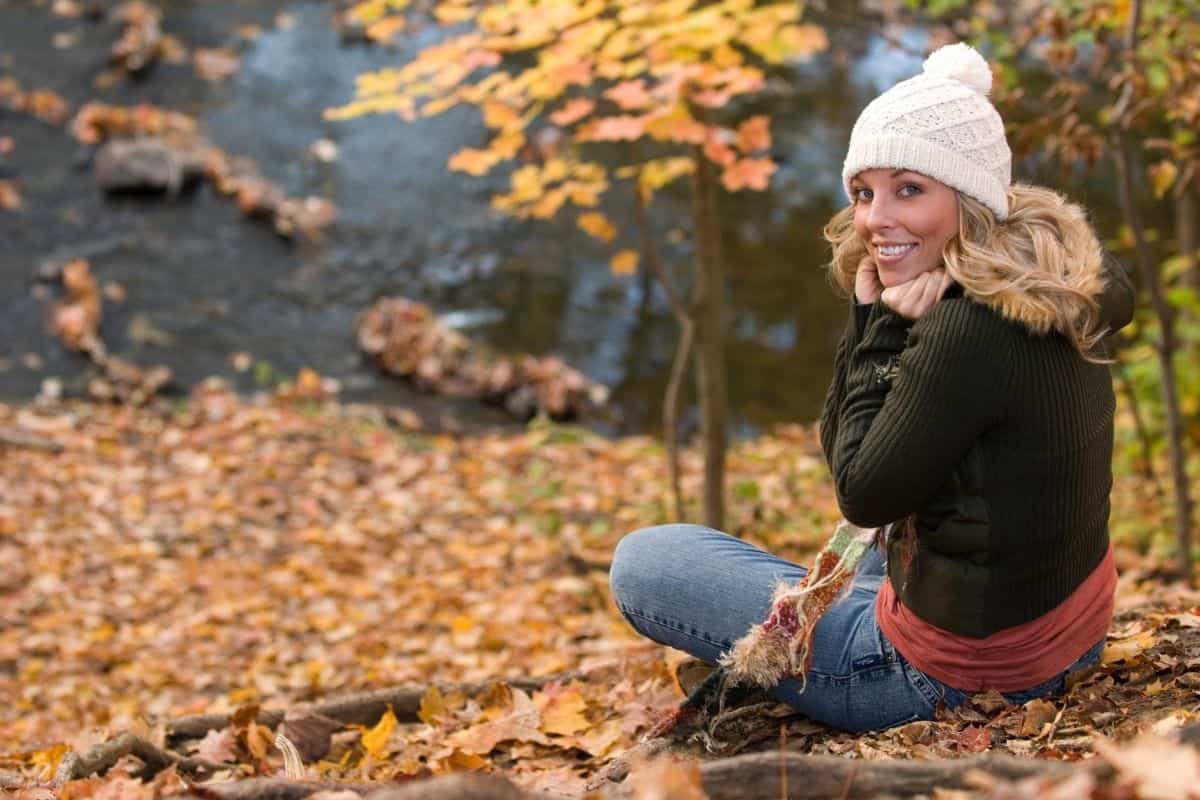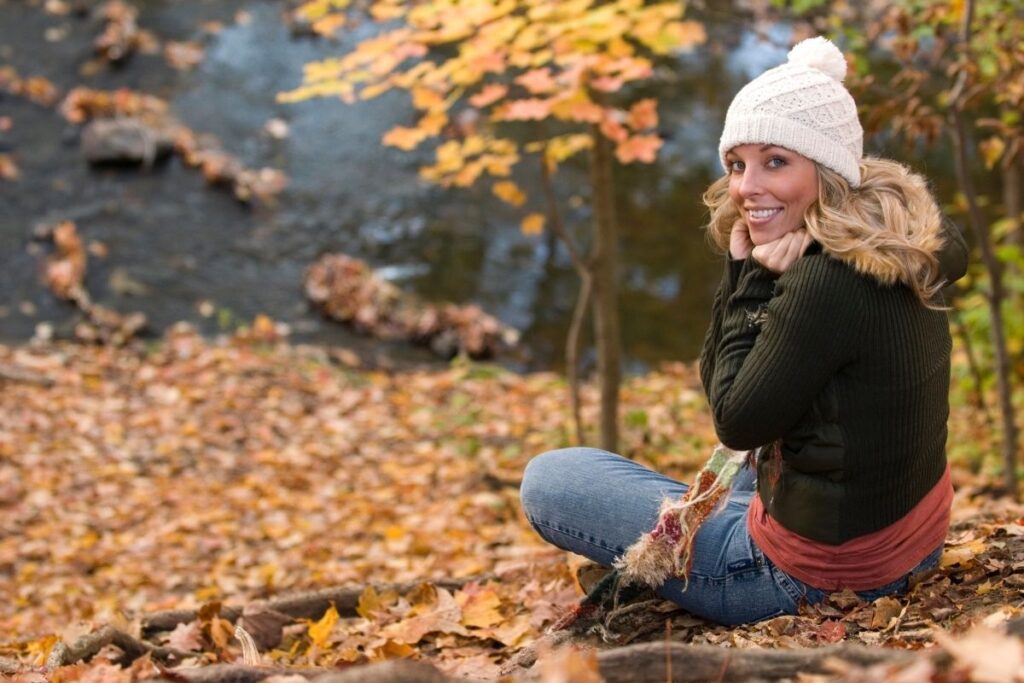 4. Take a fall foliage walk
Even though going outside might not sound like the coziest choice, self-care should always involve moving your body and getting in a little exercise when possible. Luckily, a fall foliage walk is never not magical, so make sure to take up the chance to explore your area this season!
Notice where the leaves seem to be changing the most dramatically. A walk is a great way to slow down and take in fresh air. If you enjoy taking pictures, do that. If not, then simply enjoy taking in all of the sights and colors.
5. Create art using autumn leaves
Speaking of fall foliage walks, pick some leaves that catch your eye and spend an afternoon getting creative by turning your collection into art! Not sure what to make? Pinterest has some wonderful ideas!
Leaf rubbings is a very easy and fun one to do. We've also attempted various methods of preserving leaves which has been minimally successful for us, but still fun to do!
6. Declutter your wardrobe
Fall is the perfect time to get ahead of the holiday season and start organizing your life before the craziness of the festivities comes along. A great way to do that is to declutter your space.
As you begin switching summer dresses for sweaters, take some time to get rid of clothes you no longer need. Donate them to nearby charities to help them stock up for the winter.
Decluttering your closet so that it only has clothes you love and feel good in. It makes getting ready easier and more enjoyable.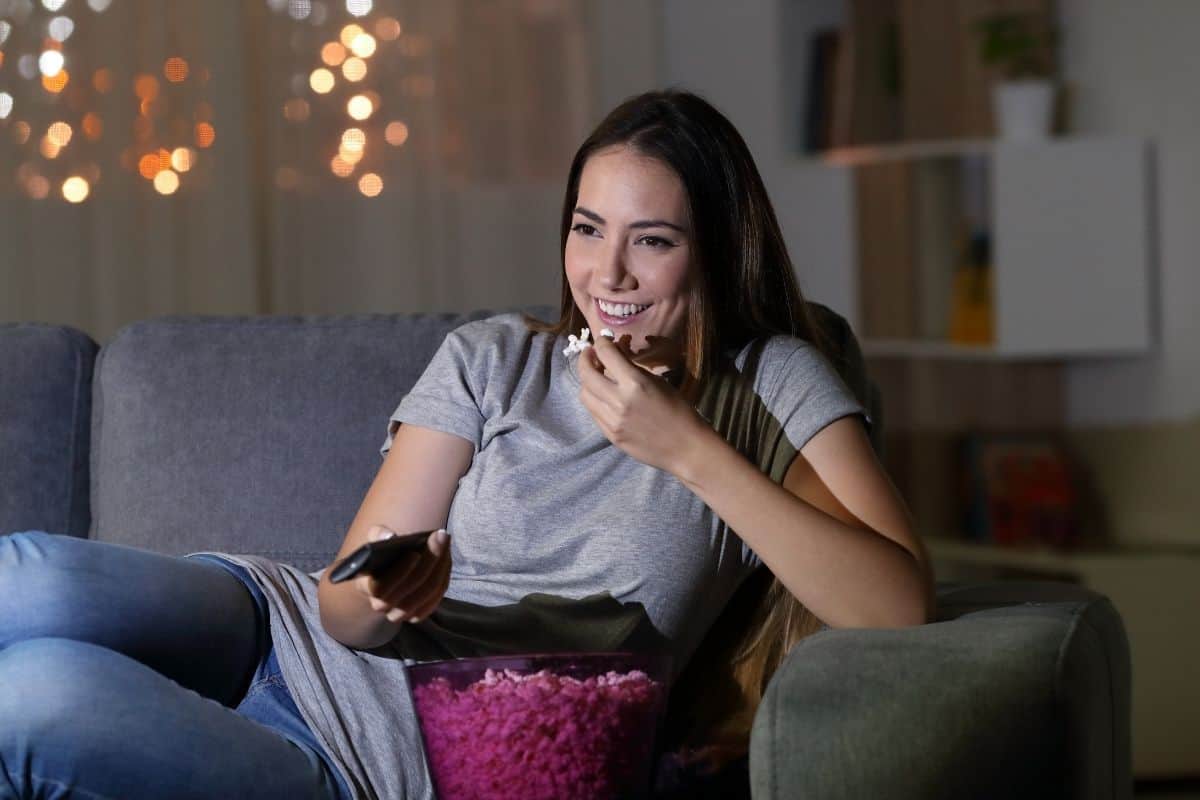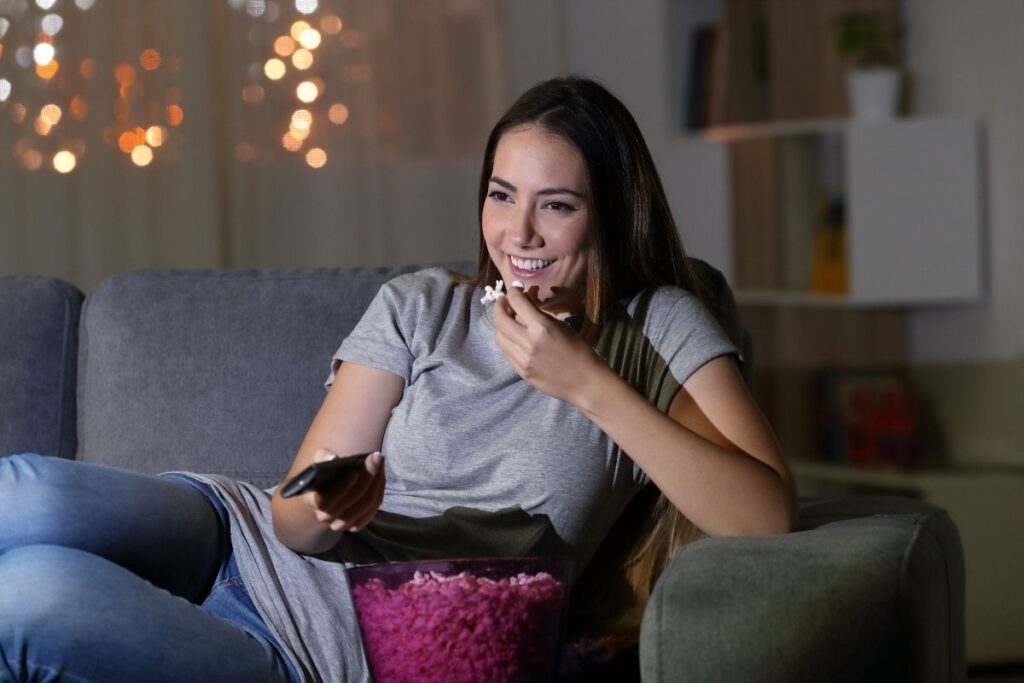 7. Wrap yourself up in a blanket and watch some fall-themed movies
What better way to spend a chilly fall evening than by wrapping yourself up in your favorite blanket and watching an autumn-inspired movie or two? Bonus points if you pair it with a few treats and a pumpkin spice drink to match the theme.
A few titles guaranteed to give you those cozy fall vibes are Autumn in New York, Sweet Home Alabama, and Sweet November.
8. Make yourself some comfort food
Comfort food is a staple of autumn. With so many unique ingredients that aren't available any other time of the year, the season is perfect to spend time in the kitchen cooking some of your favorite comfort recipes.
Of course, make sure you also get out of your comfort zone by adding a few new recipes to the repertoire. With so many wonderful ingredients to choose from, fall is the perfect time of the year to get creative in the kitchen!
Some of our simple family favorite recipes are listed here. In the fall we particularly enjoy pumpkin bread and this cauliflower soup.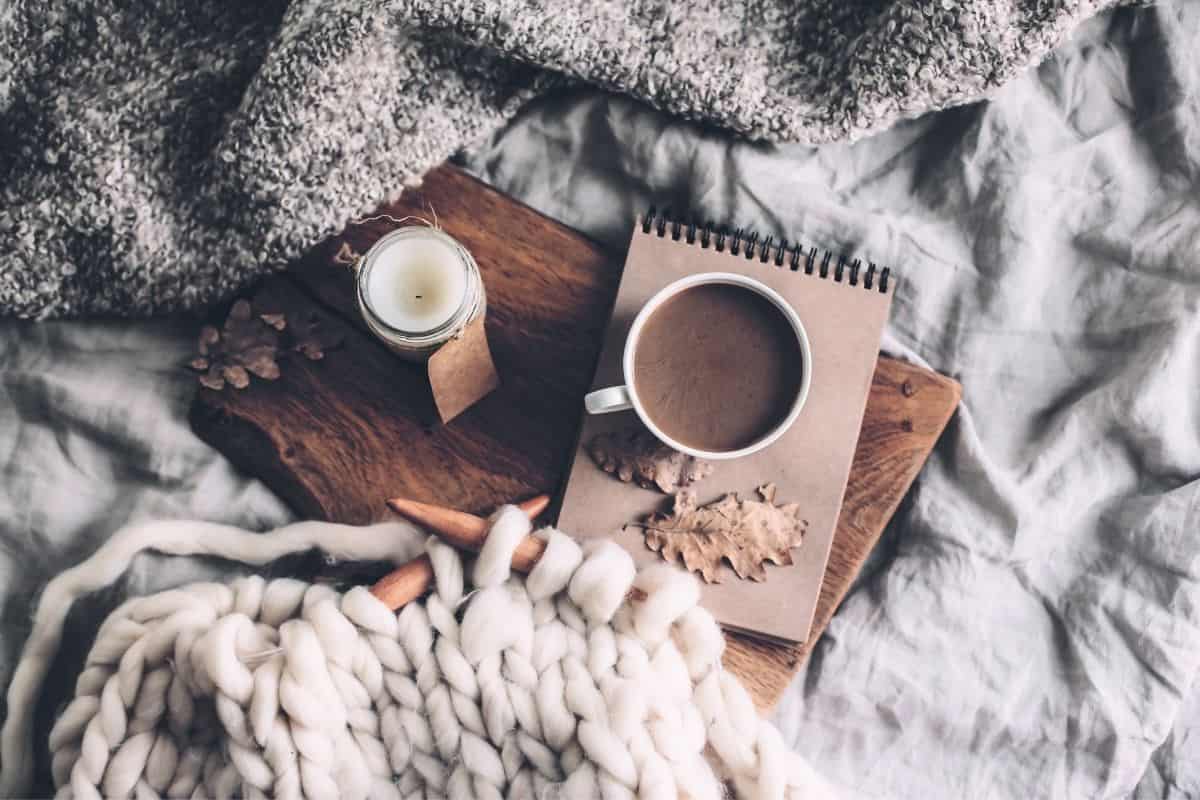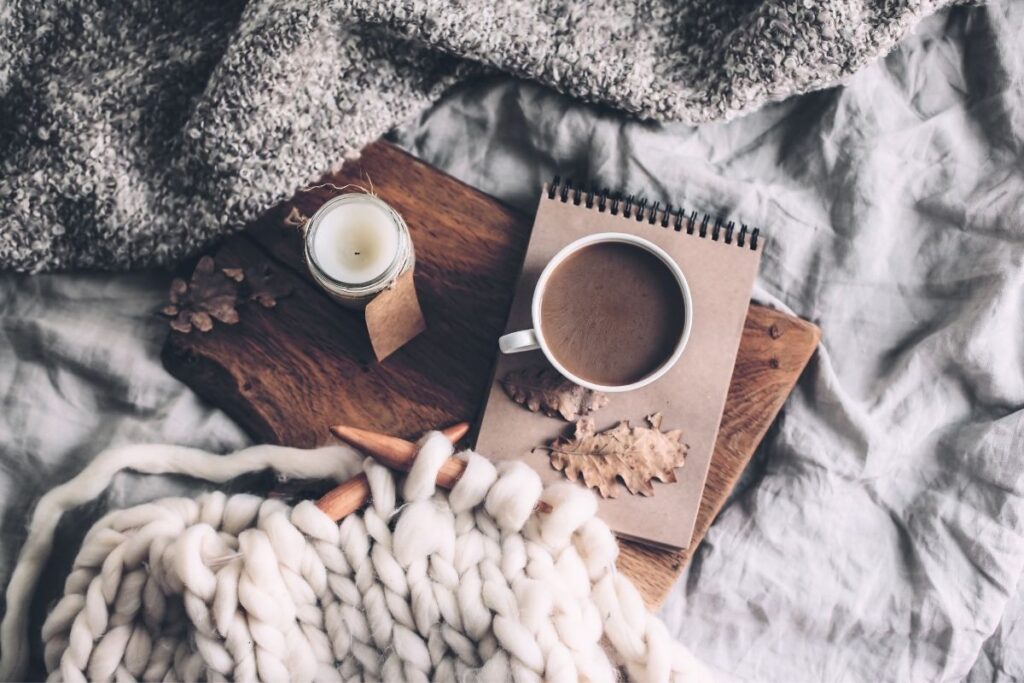 9. Do something creative
Do you enjoy knitting or crocheting? Or perhaps you've been wanting to learn how. Youtube is full of great free resources.
Make a scarf and add even more cozy to your life. Or, if you're interested in some other type of creative activity, a cozy fall day is the perfect time to pursue that.
What Are Your Favorite Ways to Practice Self-Care on a Cozy Fall Day?
I hope this list of self-care rituals gave you some ideas on how to spend a day cozying up and making the most out of the season!
What are some other activities and rituals you love doing this time of the year? I'd love to read all about them in the comments section below!
Sign up on the form below to get weekly tips on simplifying and living intentionally sent straight to your inbox. You'll also get the free Priorities Assessment worksheet to help you declutter your schedule and make time for what matters most.