As a working mom, it can feel like you're being pulled in a million directions at once. You can't lose focus on your career but you need to make time for your family and kids. And on top of that, you've still got to manage everything else in life.
Even though you're constantly moving, it can feel like you can't actually get things done.
Errands. Appointments. Parent-teacher meetings. Chores. Vacations. Obligations. Birthdays.
And that's not even half of it.
It can get overwhelming fast. And while there are some moms out there who have mastered the art of productivity, many of us could use a little help when it comes to making the most of our time and our to-do list.
This article is for working moms (and let's be clear…all moms are working moms!) who want to be more productive and intentional with their time. Keep reading to learn the following productivity tips for working moms:
Why it's important to organize your life and how some busy moms actually make it happen
Some tried-and-true productivity tips to help working moms get more done in less time
How bullet journaling can help you live with intention – and be more productive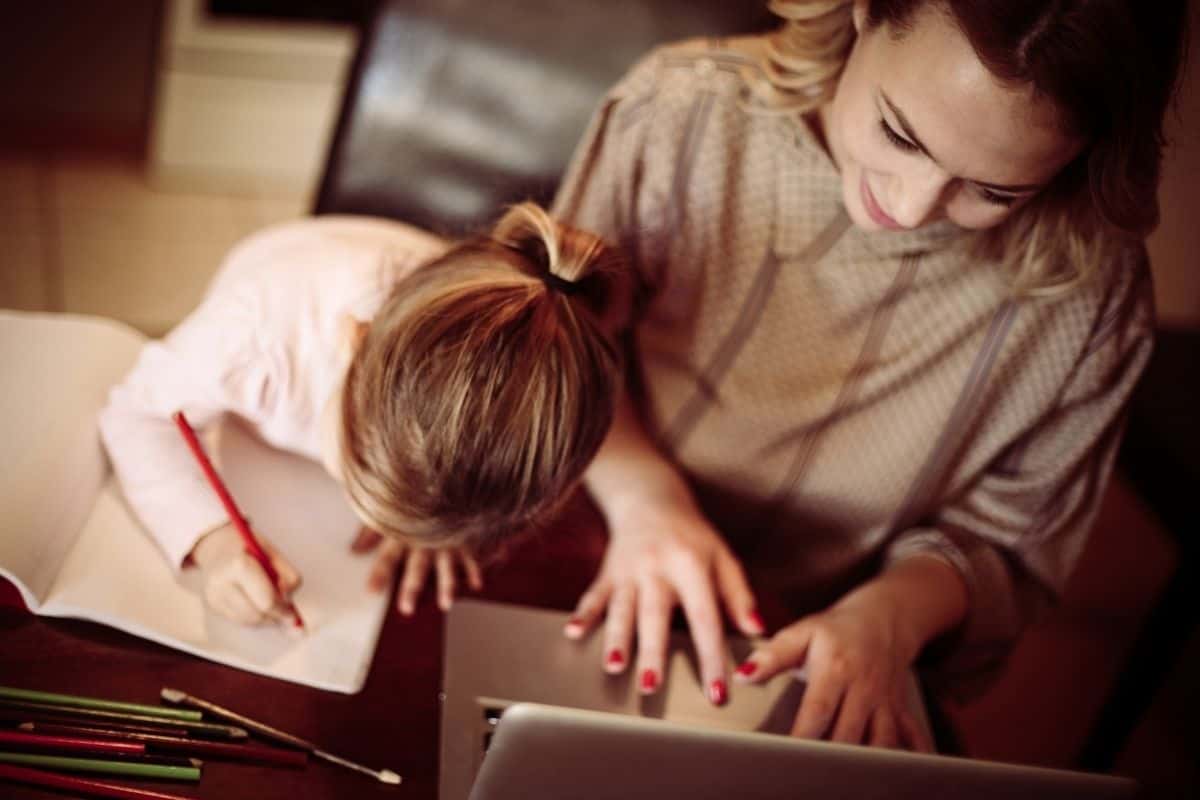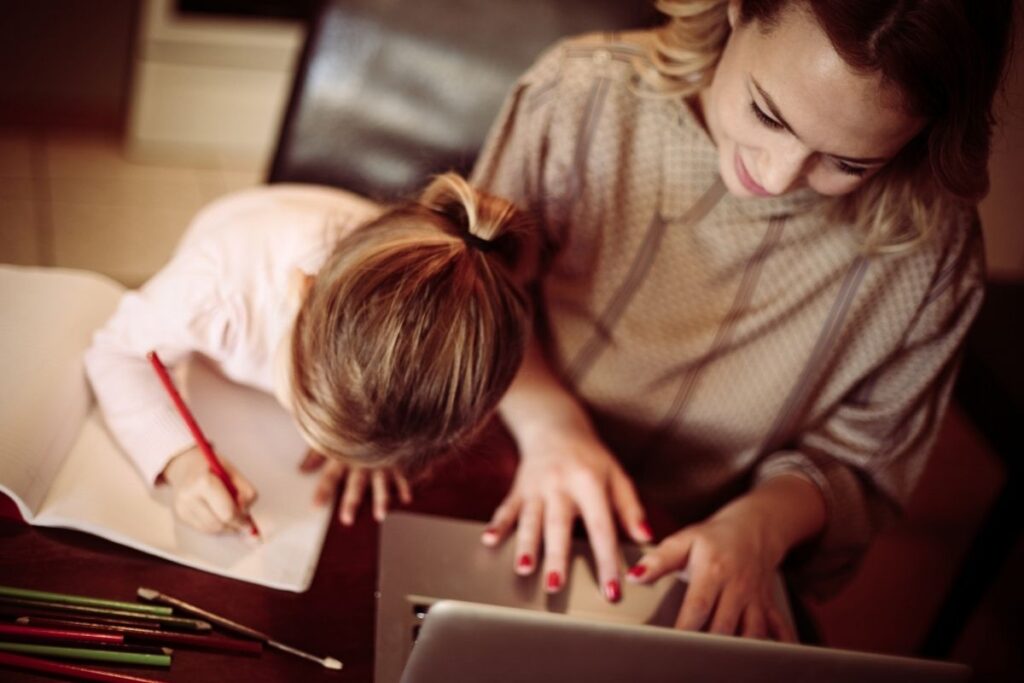 How Do Working Moms Organize Their Lives?
Disclosure: As an Amazon Associate I earn from qualifying purchases. Please note that I only recommend products I use and love. Click here to read my full disclosure policy.
Believe it or not, there are working moms out there who have (mostly) figured it out. They've mastered the art of getting things done. They know how to prioritize their day, manage their time, and organize their lives. It seems like they're always productive.
But how do they do it?
There's no one-size-fits-all answer to this problem. Every working mom's situation is slightly different. But here are a few of the biggest ways working moms have managed to organize their lives:
Living intentionally. By making sure the "why" behind each of your actions is in alignment with your goals and your purpose, prioritizing your to-do list and getting organized becomes a whole lot easier.
Asking for help. Even if you want to do it all on your own, there's nothing wrong with asking for help from those who support you. From asking your kids to help with the laundry to taking your best friend up on her offer to babysit to getting your partner on board to help more, you'll be much more productive if you aren't doing everything yourself.
Making a family calendar. As a working mom, it can be hard to keep track of what everyone is up to. Creating a central space to keep track of everything – doctor's appointments, your kid's soccer practices and playdates, car maintenance reminders – can make it much easier to manage.
Accepting some level of chaos. Most working moms who seem like they've got everything organized and under control have a secret. They don't actually have it all under control. They've just chosen to focus on the things they can control – and have accepted the things they cannot. This allows them to focus their energy on the things that will make a difference and get things done. Maintaining flexibility is key!
Why It's Important to Organize Your Life
The idea of getting organized can be really overwhelming. However, there are some significant benefits to pushing through the discomfort and actually organizing your life.
First, organizing your life will help you live more intentionally. Without a plan, it's easy to move through the day without really questioning what you're doing – or why you're doing it. By making a plan, you become more intentional and purposeful in your actions.
Organizing your life will also help you feel happier and more relaxed. As stressful and overwhelming as the process of getting organized can be, you'll be amazed by the difference you see once you've put an effective system in place to manage your schedule.
Ultimately, getting organized will help you be more productive. It's as simple as that. You're going to make much more progress against your to-do list with a good plan in place.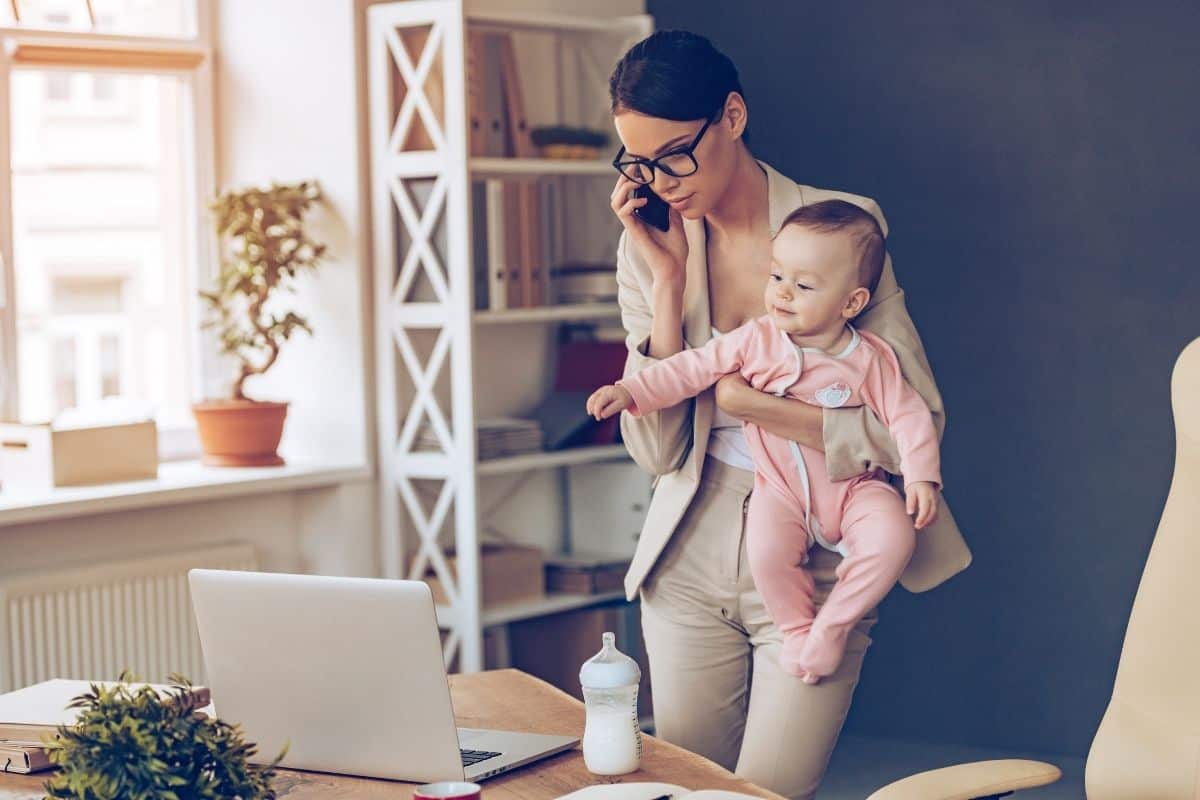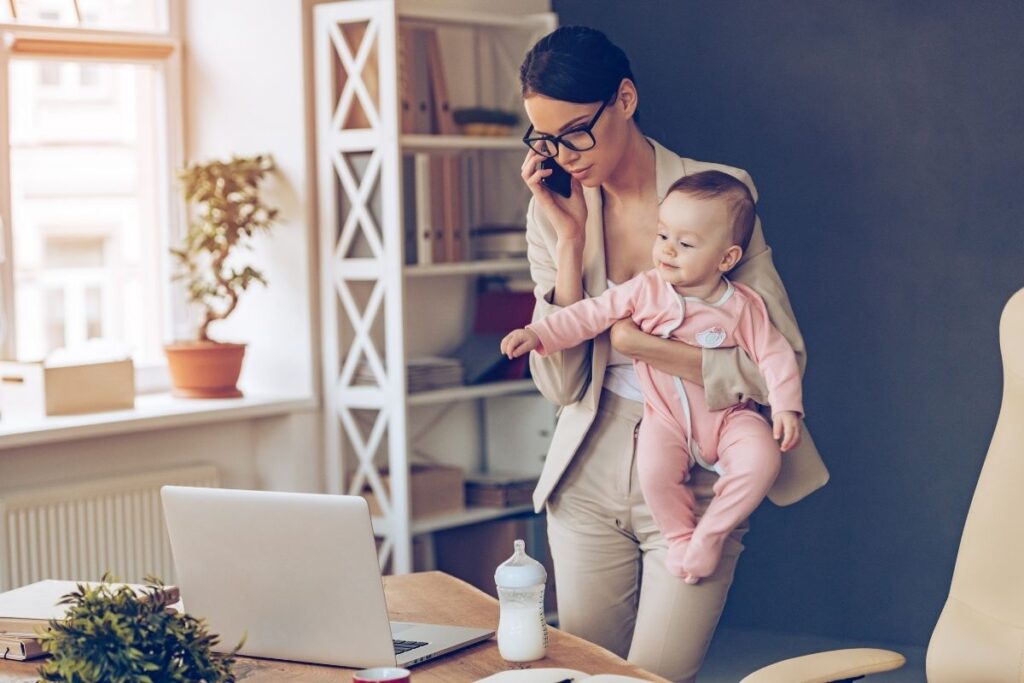 Effective Productivity Tips for Working Moms
If it feels like you're drowning in an endless list of to-do's, the thought of getting organized and becoming more productive can feel really overwhelming – if not totally impossible. Fortunately, you don't have to overhaul your whole life to become a more productive, intentional working mom.
Instead, it's best to start by taking a small step or two in the direction you want to go. Change one thing, and see how it goes – then build upon that success once you're ready. Not sure what you can do to move in a more productive direction? Here are some productivity tips for working moms that can help YOU get organized, stress less, and find more balance:
Just Say "NO" to Mom Guilt!
As a mom, it can be easy to fall into the mom guilt trap. It's easy to feel like we don't do enough for our kids – especially when we're being pulled in so many directions.
Balancing a career and a family is no easy feat. Stop beating yourself up and feeling guilty about the things you AREN'T doing. Instead, focus on the things you ARE doing! You work HARD to provide for your family – and you still find plenty of time to make memories together.
Maybe the dishes aren't always clean. Maybe the laundry isn't always folded. But as long as your kids are happy and healthy, and your bills are paid, know you're doing something right.
In certain seasons of life, you need to change your definition of productivity and lower your standards on what you think you 'should' be able to do. No one can do everything all the time. Often the problem is our own unrealistic expectations of ourselves.
Mornings Are For Me-Time: Start Your Day Right
As a working parent, it can be virtually impossible to find time for yourself. And even if you do manage to find a few minutes alone? It's easy to feel guilty when your responsibilities are staring you in the face.
But self-care IS important. You can't take care of others or your to-do list if you're physically and emotionally exhausted. You need to make yourself a priority, too.
That's why it's important to make the most of your mornings. Waking up early isn't always fun, but getting out of bed before everyone else begins their day is an easy way to guarantee some time to yourself. If you have a baby, this may not be a realistic expectation, but once your kids are a bit older it can be done.
Use that time to exercise or meditate. Write in your journal. Read a chapter of a book as you sip a cup of coffee and enjoy the quiet. Watch the sunrise. Start your day off right – with a little time to yourself – and you'll be set for success.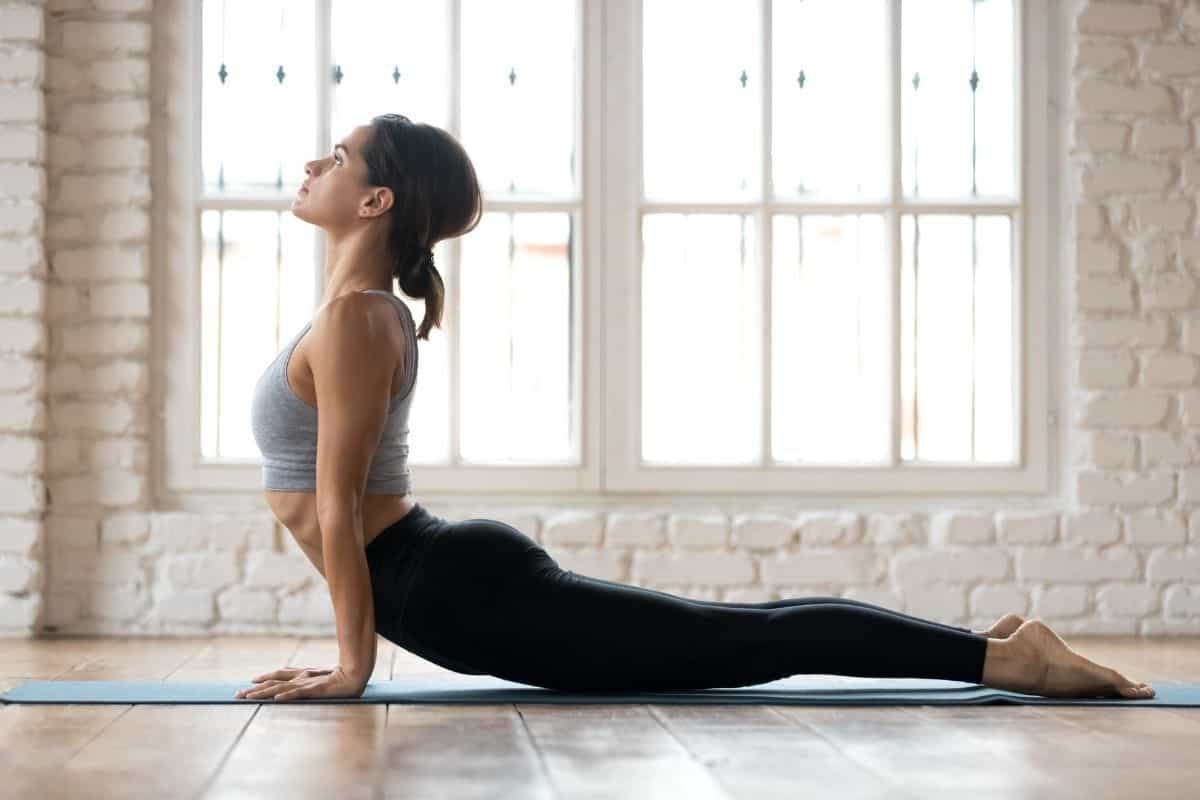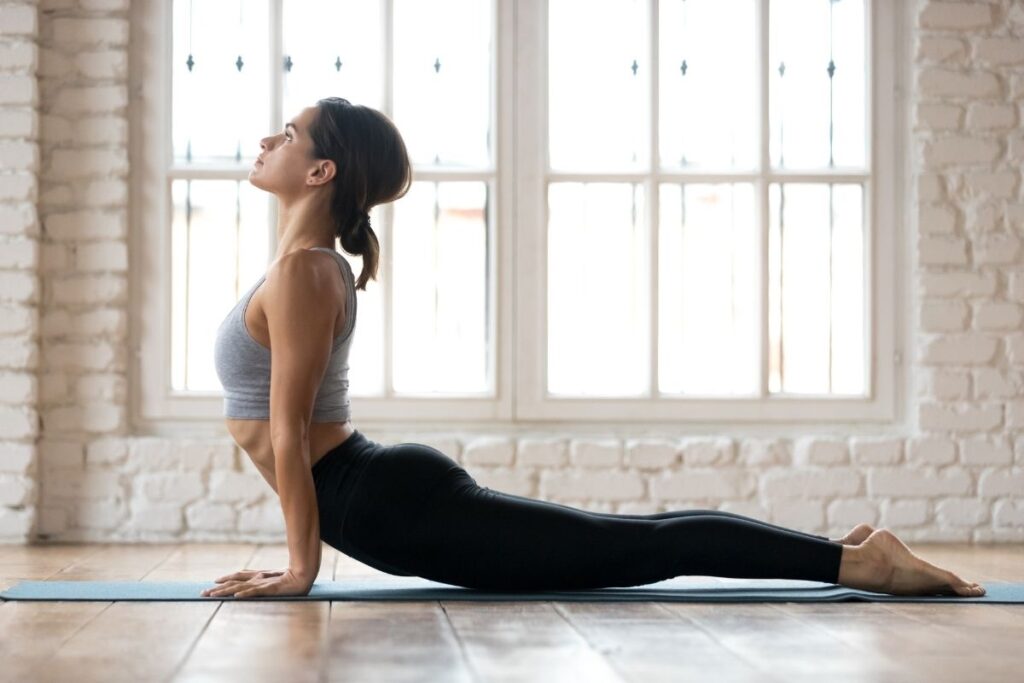 Prioritize Your Day – and Do the Worst Thing First
When you need to get things done, the hardest part can be figuring out where to start. With so much to do and so little time, how do you even begin to tackle your to-do list?
That's why it's important to prioritize your day.
By considering all of the things you need to do and ranking them based on how important and time-sensitive they actually are, you'll get clarity around which tasks need to happen first and which ones can wait until later.
As you set your priorities, there's a good chance some of the things on your to-do list are more exciting than others. Some might be a little uncomfortable. Some might be downright miserable. But they still have to happen.
That's why I also recommend doing the worst thing first. Get it out of the way. Then, you're free to focus on everything else you need to do without that sense of lingering dread.
If you're interested in learning more about why to do the thing you really want to avoid first, check out the book Eat That Frog by Brian Tracy. It's all about how to stop procrastinating and become more productive.
Carve Out Time For Your Kids
As a working mom, figuring out how to get things done can be a struggle. It can feel like there just aren't enough hours in the day to tackle everything you need to do, and that can feel really overwhelming.
When things get crazy, it's more important than ever to be mindful and intentional with your time. And focusing some of your energy on your kids is a must, even when things are busy.
Make it a priority to give your kids focused attention each day. Sit with them during breakfast and ask them what they're most excited for. Make time for a snuggle and a book in the evening, or a game of basketball, or to help with homework. Schedule it if you have to.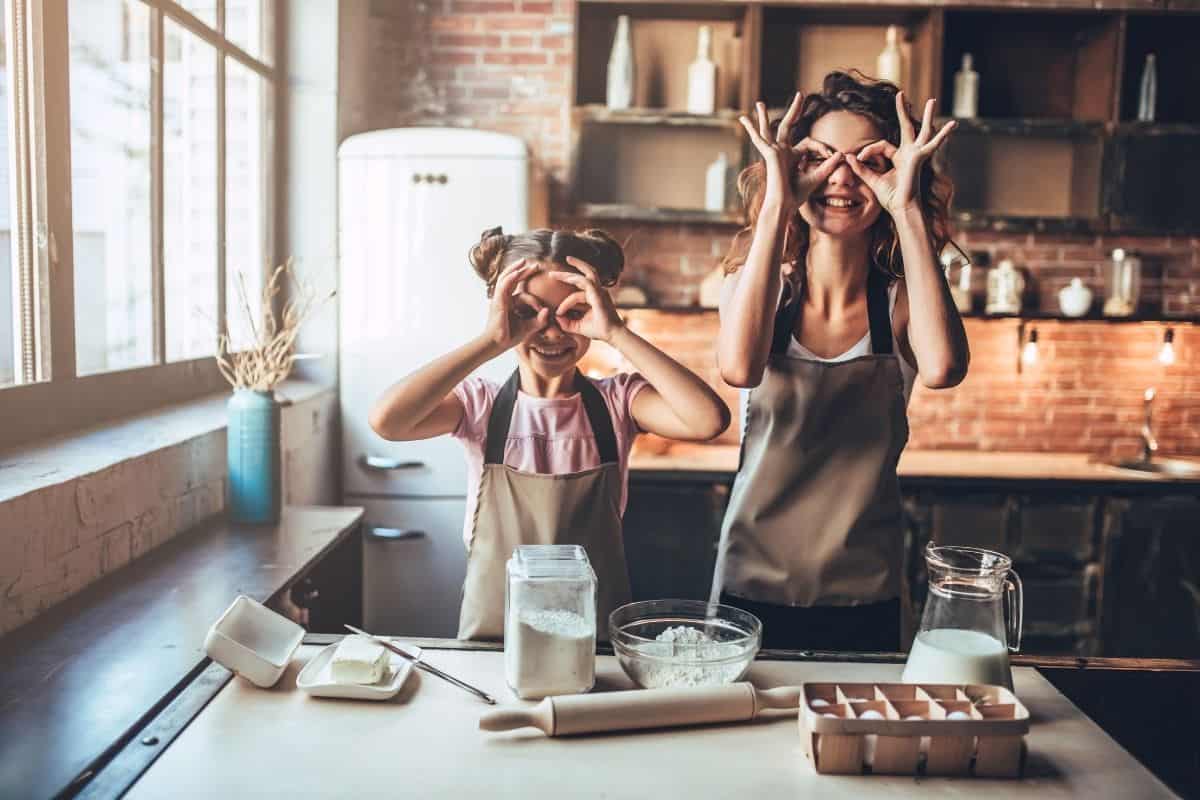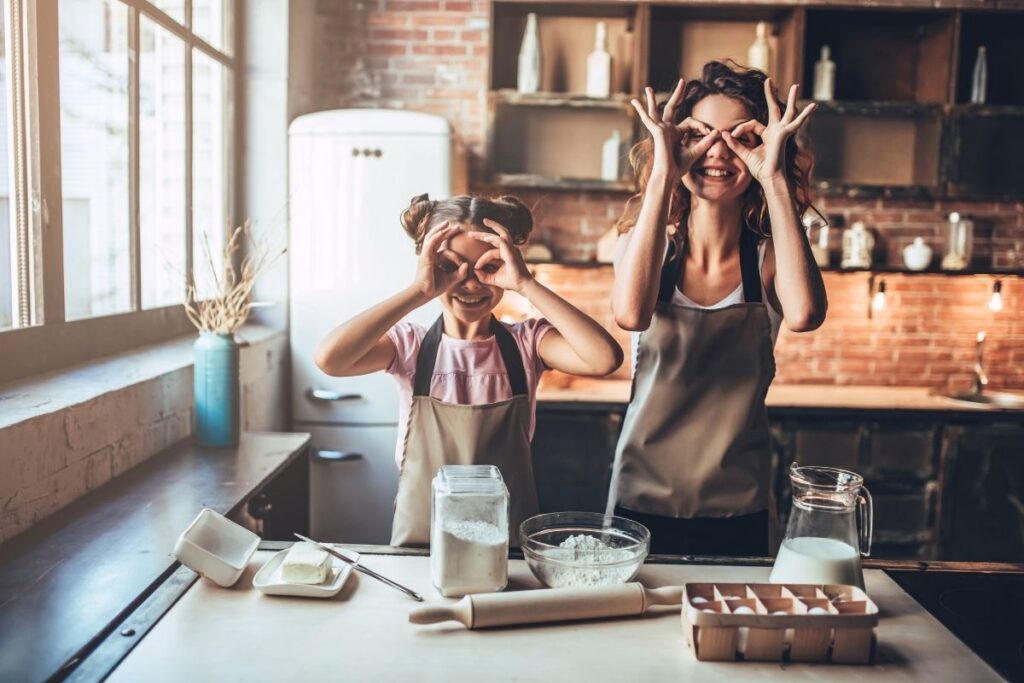 Make-Ahead Meals: Your Weeknight Hero
Most working moms are always on the hunt for ways to save time and energy during the busy workweek. Between school drop-off and pickup, work, errands, finding time to exercise, and anything else that needs to fit into the schedule, there isn't a ton of time for much else.
There's a good chance making dinner is the last thing you want to do at the end of a long day.
But I've got some news for you. Lots of productive working moms out there don't spend ANY time in the kitchen each evening. Instead, they've found a way to make dinner an absolute breeze throughout the week.
Their secret?
Make-ahead meals.
By making your meals for the week on the weekend, you can spend valuable time each evening with your kids or tackling something else on your to-do list. You can even recruit your kids to help with the cooking on the weekends, making it a fun family activity and a way to get ahead!
Not sure where to start? Pinterest is a great source for inspiration and recipes. Just search 'make-ahead meals' and see what pops up – then plan to spend a few hours this Sunday whipping up some dinners for the week ahead. I also love the cookbook Cook Once Eat All Week. It has great recipes our family has loved and saves you lots of time!
Make a To-Do List
One of the biggest tools in your productivity toolbox?
The to-do list.
A to-do list doesn't have to be anything fancy or sophisticated. You can use a pen and paper, or you can type it up in your favorite app. Some people prefer to physically write something down so they can actually check off items once they're done – others love apps for their convenience and mobility.
Whichever you prefer, the intention is the same. Write down everything that you need to take action on (I call this the All The Things list) – the big things, the little things, even the optional things.
And once they're written down and out of your head, you can step back and make a plan to get everything done.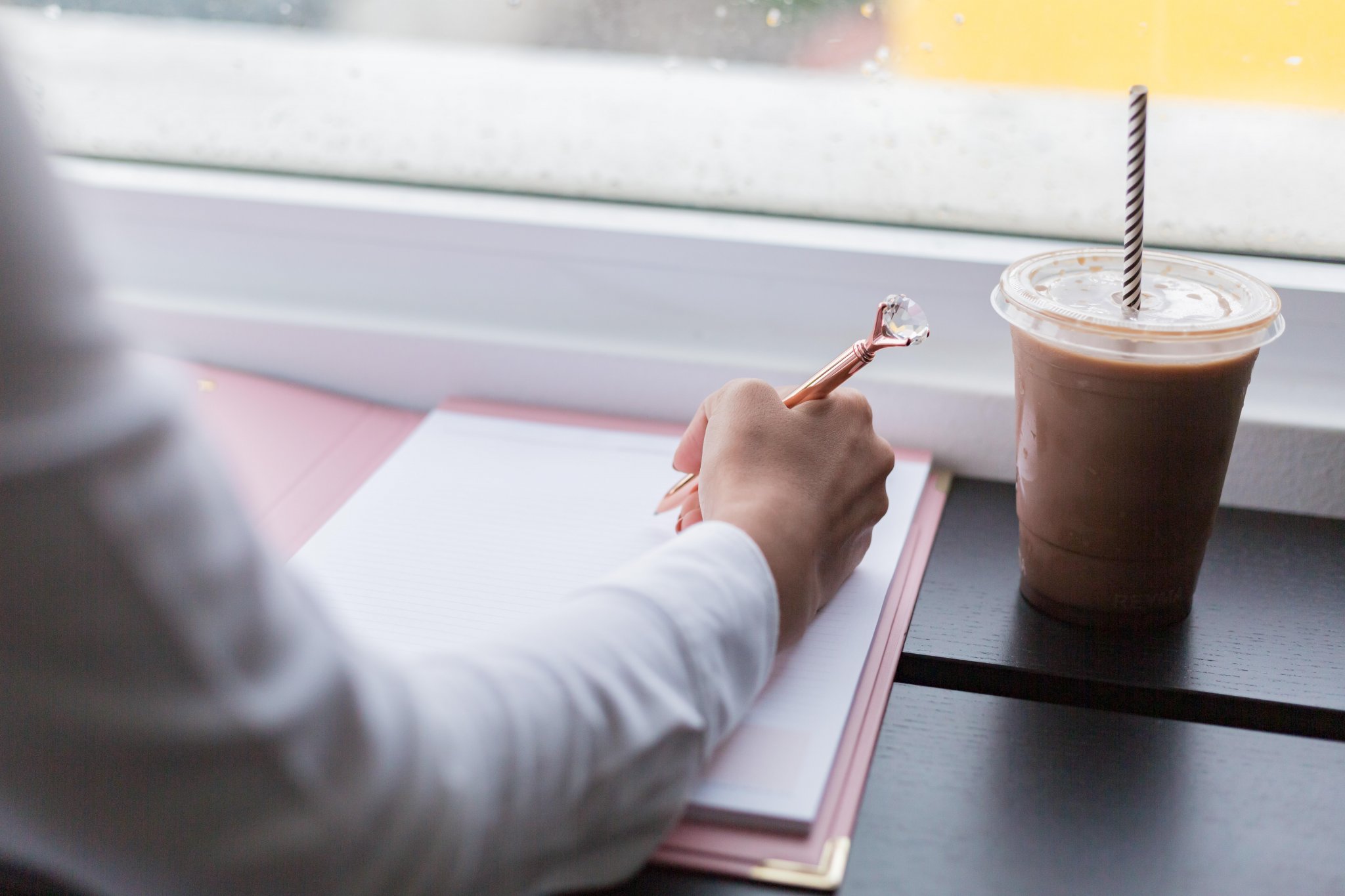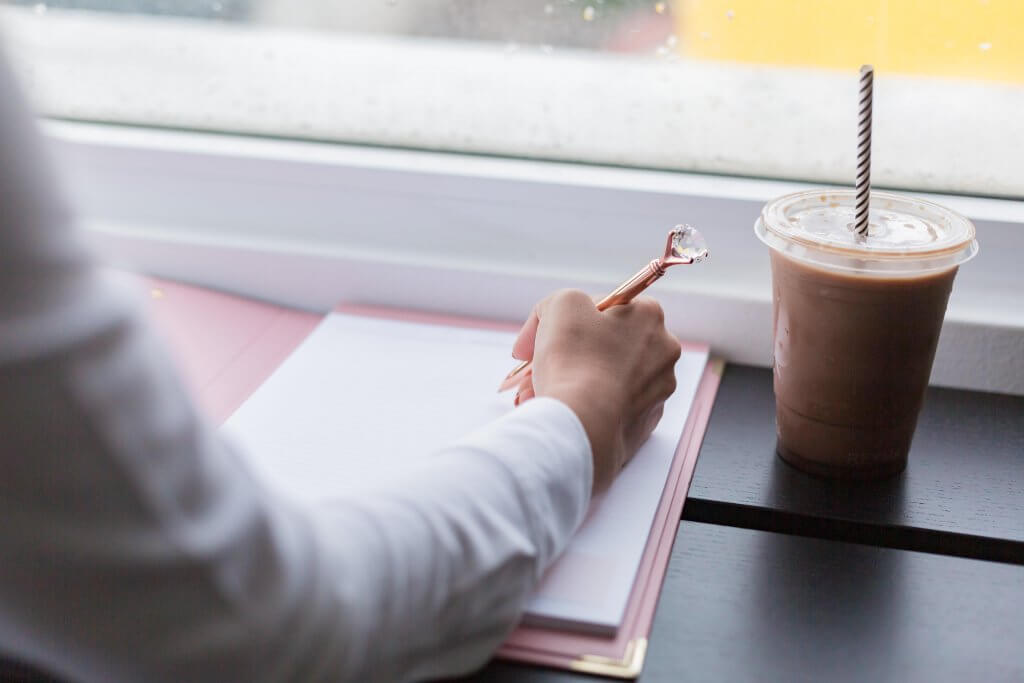 Use a Paper Planner
One of the best weapons in the working mom's arsenal?
A good planner.
There's something about a paper planner that just makes it easier to get stuff done, which makes it one of the best productivity tips for working moms. The act of physically writing down appointments, plans, and checklists is just so satisfying. And keeping everything in one place makes it easy to know what's going on.
Spend some time looking into the different planners on the market to understand which one you like best. There are daily, weekly, and monthly planners, as well as planners that help you track your goals, stay on top of your diet, and more.
If you've tried a paper planner in the past and it didn't work for you, that's ok. Standard paper planners don't work for everyone. While I love making lists I couldn't make a normal planner work for me, so I created the Simply Scheduled Workbook to be a more flexible option that can be used year after year.
Bullet Journals: An Easy Way To Live Intentionally
As a working mom, it's important to be intentional with your time. After all, it's a valuable commodity and sometimes it feels like there isn't nearly enough of it in the day. That's why you have to spend it wisely.
Bullet journals are a great tool for working moms to organize their lives, be more productive, and live more intentionally. Unlike regular journals, which come lined, bullet journals are usually blank or filled with dotted paper.
You can use a bullet journal to track virtually anything you'd like. You can use it to hold yourself accountable when starting new habits, track your diet, log your exercise, or otherwise measure progress toward your goals.
By using a bullet journal to stay organized and keep focused on the things most important to you, you'll be able to live more intentionally and ultimately get more done throughout your day!
The Bottom Line: Living A Productive, Intentional Life Is A Choice
You can be a working mom and have a career, a family, and friends. They won't all be perfectly balanced at times and that is ok. By harnessing the power of productivity, you'll figure out how to get things done. And you might even have some time to spare!
But know this: it won't happen without effort. Reading all the productivity tips for working moms in the world won't change your situation. You have to put them into practice. By being intentional and taking measured steps to be more productive, you'll find yourself with less stress, more joy, and a happier family.
Want to stay up to date with The Simplicity Habit? Sign up on the form below and get weekly tips on simplifying and living more intentionally sent straight to your inbox! You'll also get the free Focused worksheet to help you get more done each day.