Do you have new goals you would like to work on? Well, what are you waiting for? Now is the best time to set new goals!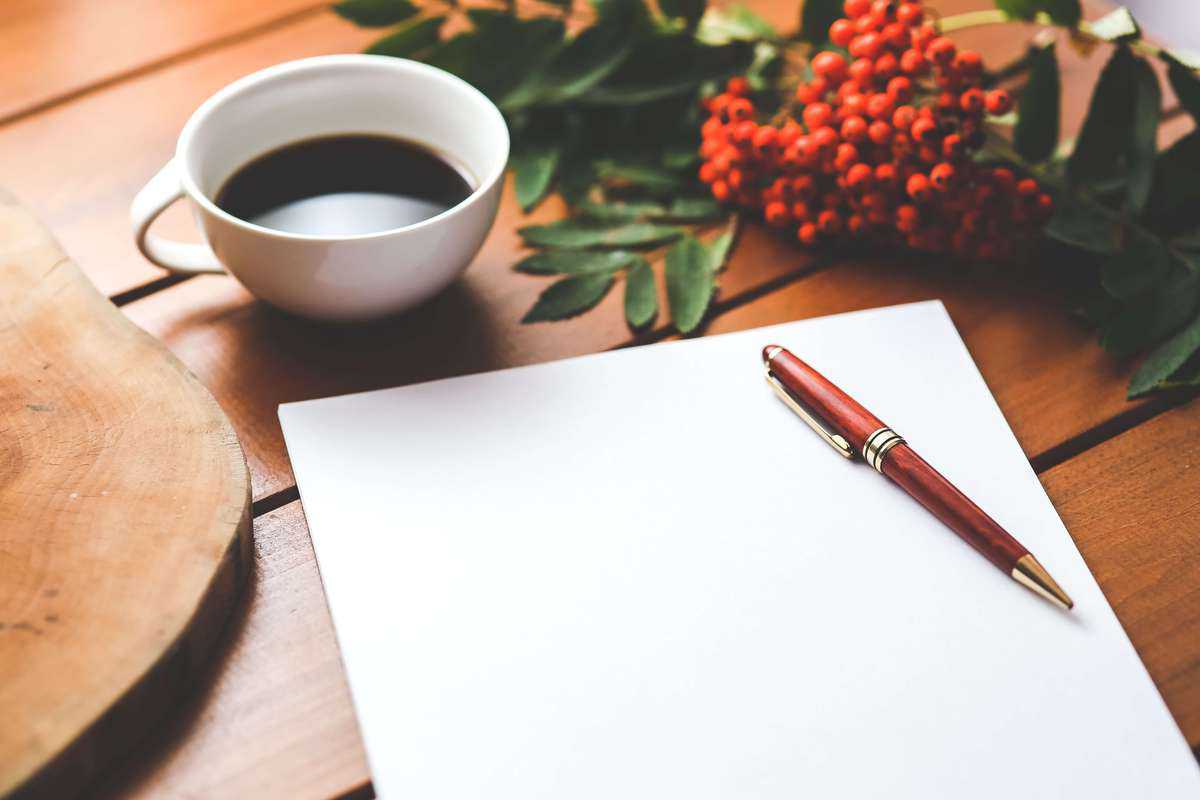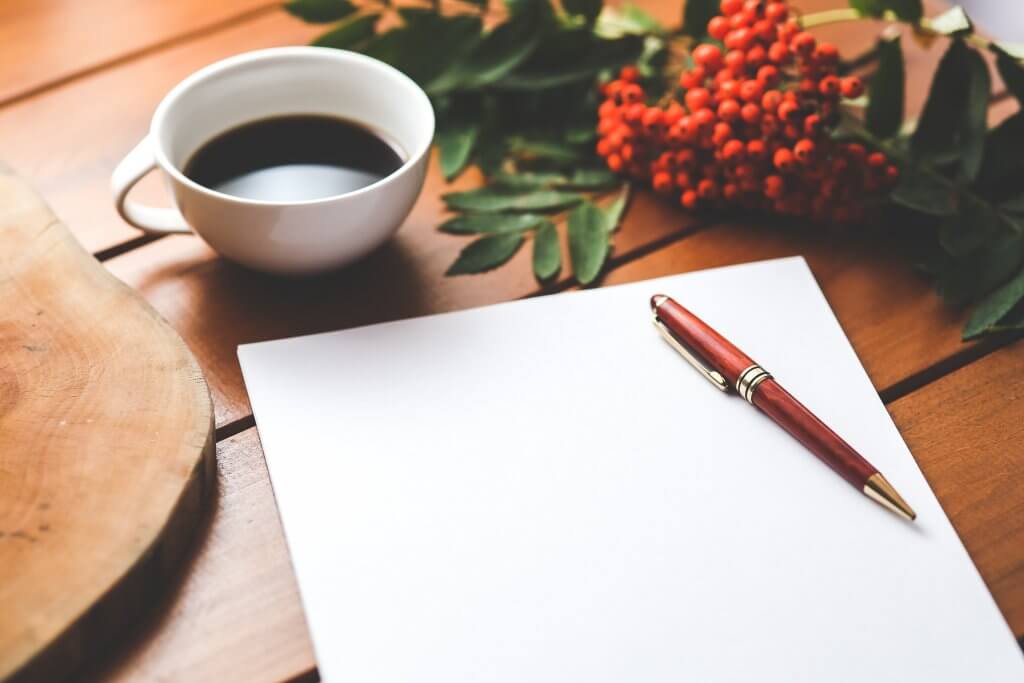 Why Now Is the Best Time to Set New Goals
There is nothing different or special about January 1st. Now is always the best time to set new goals regardless of when now is.
It could be that your life circumstances change or you have a realization that things aren't going the way you'd like them to. You don't need to wait to make adjustments.
There are also literal changes in seasons that can help you feel like a fresh start is coming.
As I'm writing this we are quickly approaching the beginning to a new school year. I'm finding this now to be particularly appealing time for goal setting.
There is something about the start of a new school year. New school supplies, new outfits, and new routines.
As a mom of school-aged kids, September feels more like a new year than January does. It's when my schedule changes more significantly. I get more time back to myself to decide how I want to spend it.
Now is the best time to set new goals as I reassess my priorities and my fall schedule. But even if you are reading this and it's not fall, I still stand by now is always the best time to set new goals.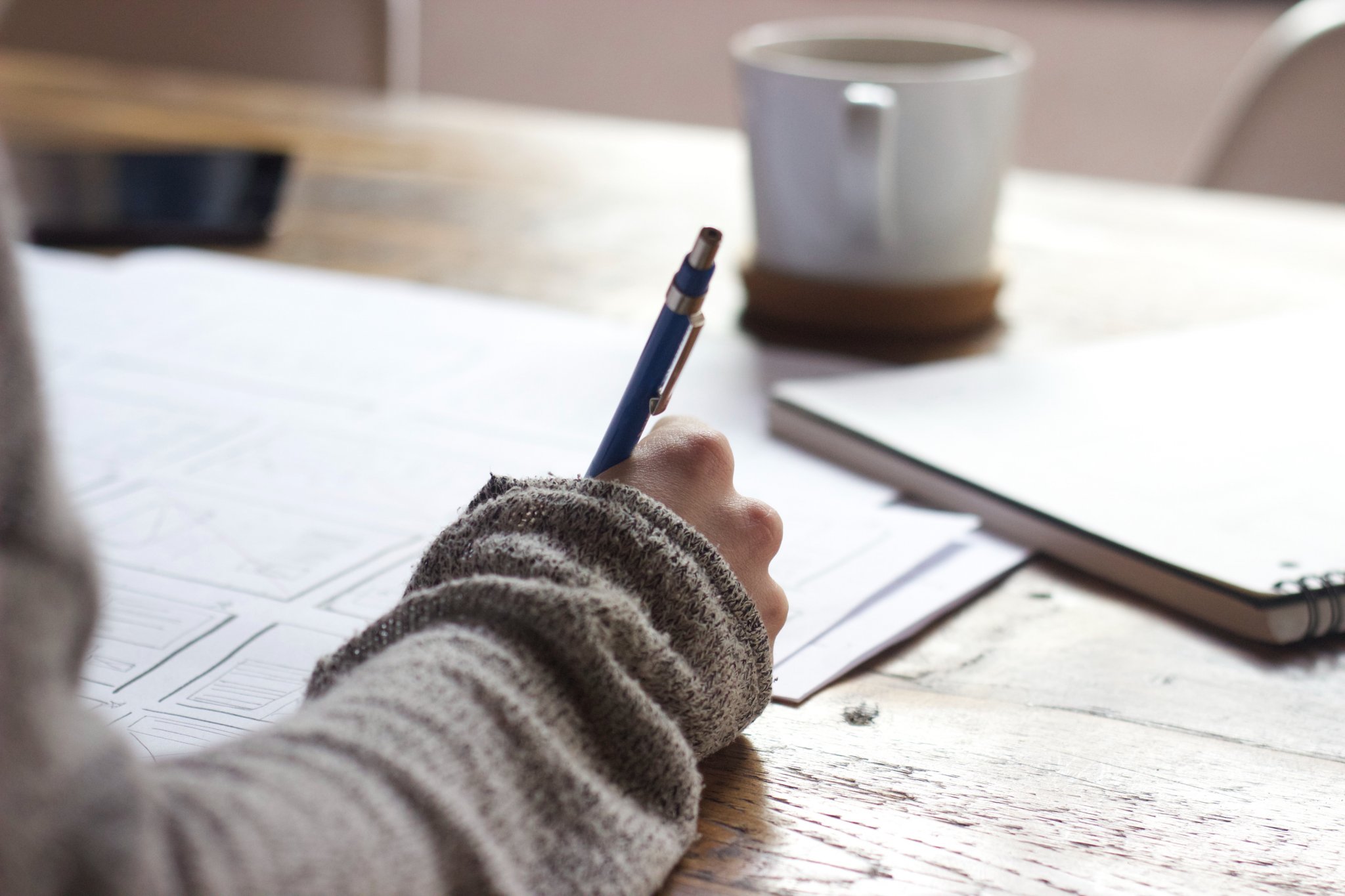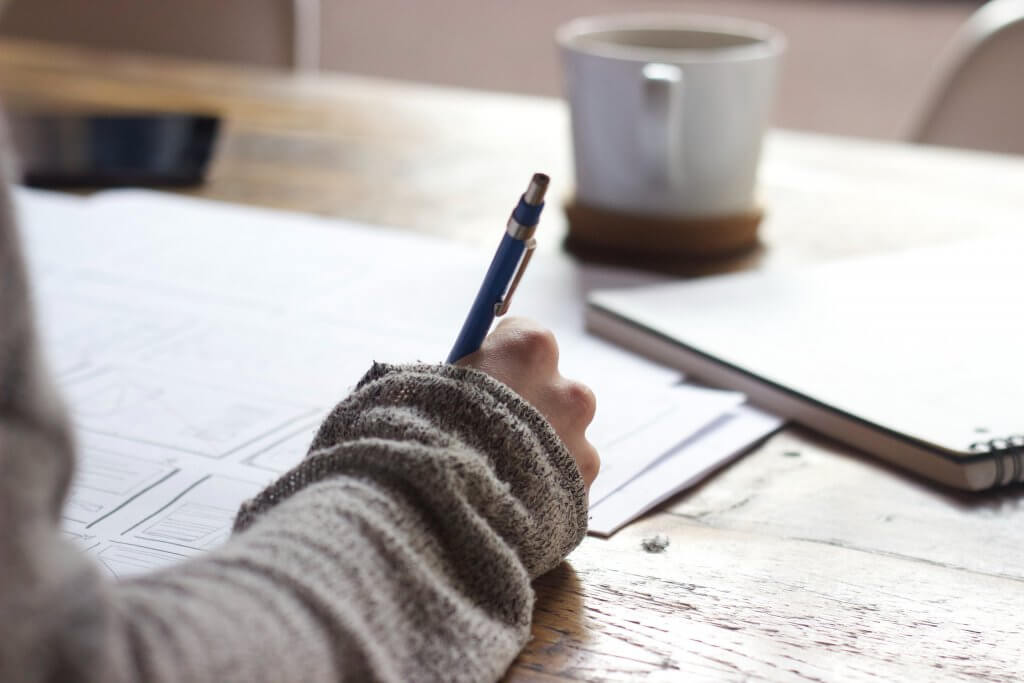 How to Set and Achieve Your Goals
To work on setting and achieving new goals, you need a process. Here's what I do when creating new goals. These elements make it more likely that you'll actually achieve what you're setting out to do.
1. Decide on your goals
First thing's first. You have to decide what goals you want to set. Vague ideas are not goals. You want your goals to be specific, measurable, achievable, relevant, and timely. These are known as SMART goals.
Setting smart goals provides clarity in what you are trying to attain and by when. Take the time to create SMART goals. You'll be more likely to achieve them.
Your goals don't have to be yearly. The 12 week year focuses your goals seasonally. The shorter time frame can provide extra motivation and can make the necessary tasks to complete the goals more clear.
2. Assess your schedule
Does your current schedule line up with your priorities? If not, it's time to reassess your schedule. Your goals should reflect your values.
In order to make space to work towards your goals, you may need to let some other things go. Most people tend to be busy and overcommitted.
You won't have great results if you add a new set of goals to your already existing busy schedule. Review your schedule in light of your goals and decide what is best to do (and not do) in this season. It all comes down to priorities.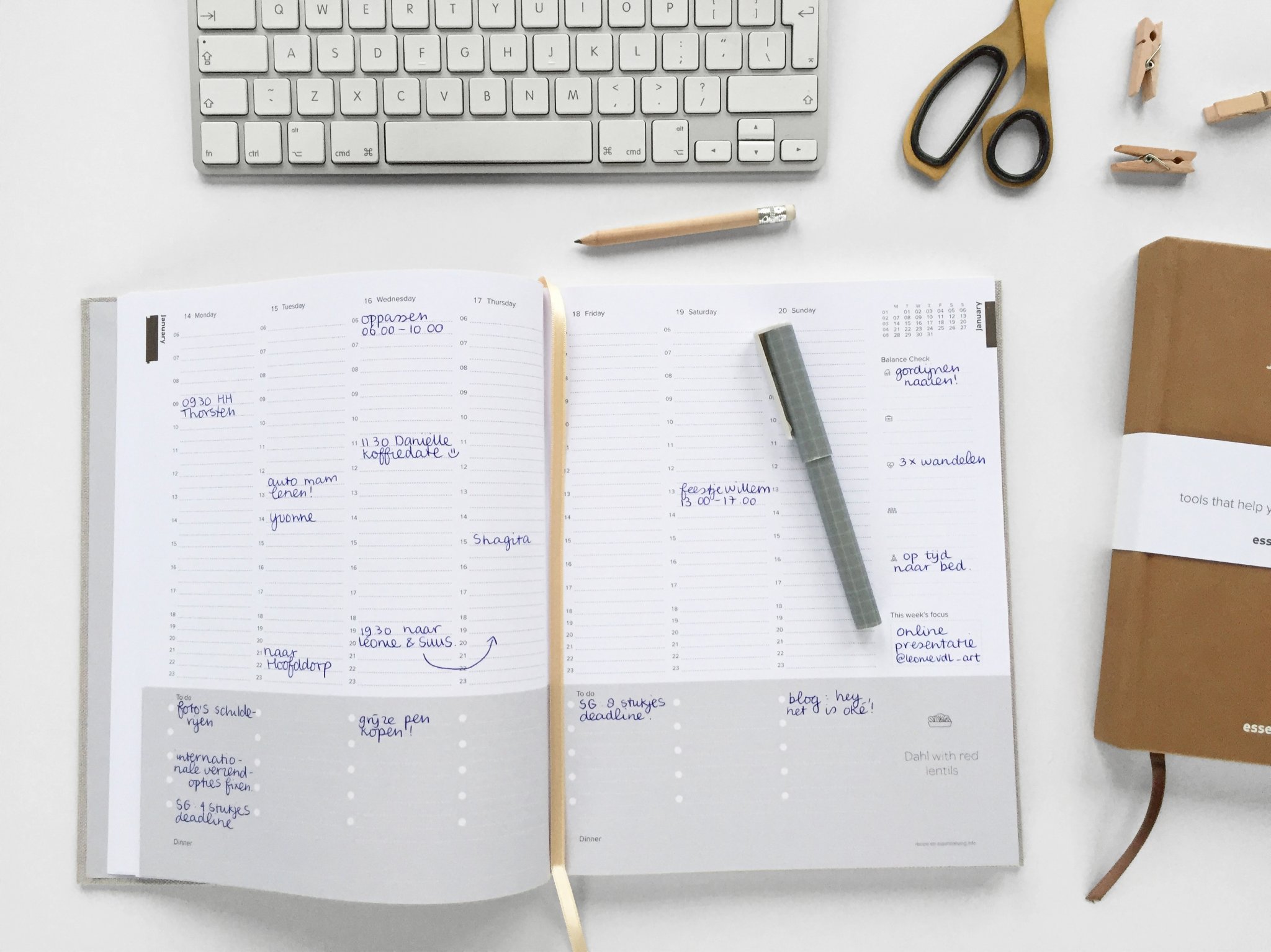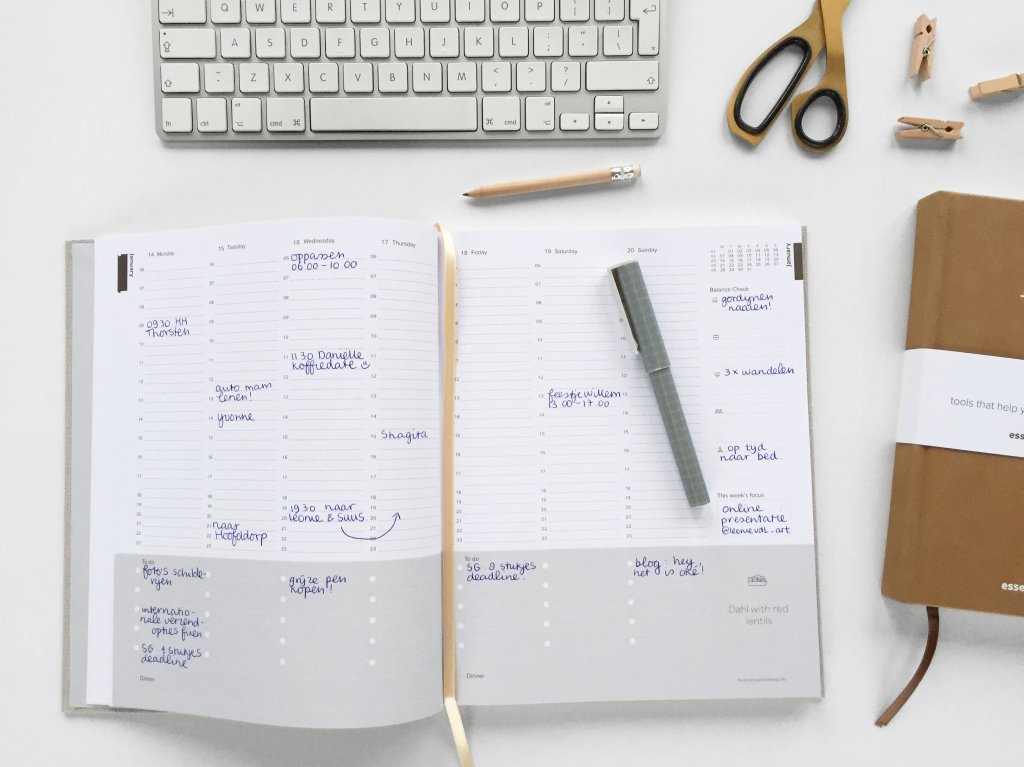 3. Consider productivity
Using the time you have well is an important part of working towards your goals. If you want to be more productive, you need to learn to focus. Find ways to decrease or eliminate distractions so that you can get more done in less time.
You'll see an opportunity to get a bundle of resources to help you with productivity at the bottom of this post.
If you're a mom with very little kids, give yourself some grace with your standards and goals. It may be that you need to adjust your definition of productivity for the time being.
4. Work on your habits
Creating new habits and quitting bad habits are integral parts of succeeding in your goals. As you continue to take repeated action, they eventually become a habit.
Make sure your actions are ones you want to become habits. If not, it's time to make some changes.
5. Create accountability
Having a person or small group in your life that will help you be accountable with your goals is incredibly beneficial. Often we are ok with disappointing ourselves but aren't ok with feeling like we are letting other people down.
Find someone you know and trust who will help encourage you, but also be honest with you. Setting up an accountability partner or group will make working on your goals more enjoyable and also increase the likelihood that you'll complete them.
6. Review
Similar to meeting with an accountability person or group, also schedule time to review your goals. You can do this both alone and with your accountability group. Revisiting your goals and assessing what is working and what isn't will help you course-correct as you go.
Reviewing also solidifies the goals in your mind. The more you think about your goals, the more you will prioritize them in your life.
A resource to help with your goals
To help you with your goal setting and implementation, I created the Simply Focused Workbook. The worksheets are designed to help you think through your values and goals, to create specific goals, and to break those goals down into actionable steps.
There are pages for picking a word of the year and for planning celebrations as you meet milestones towards your goals. Included are sheets on assessing habits and tracking them to help you stay the course as you create new habits.
Studies have shown that you're 42% more likely to achieve your goals when you write them down and these worksheets will help you to think through and plan out your goals for the year.
Start today setting goals that will change your life!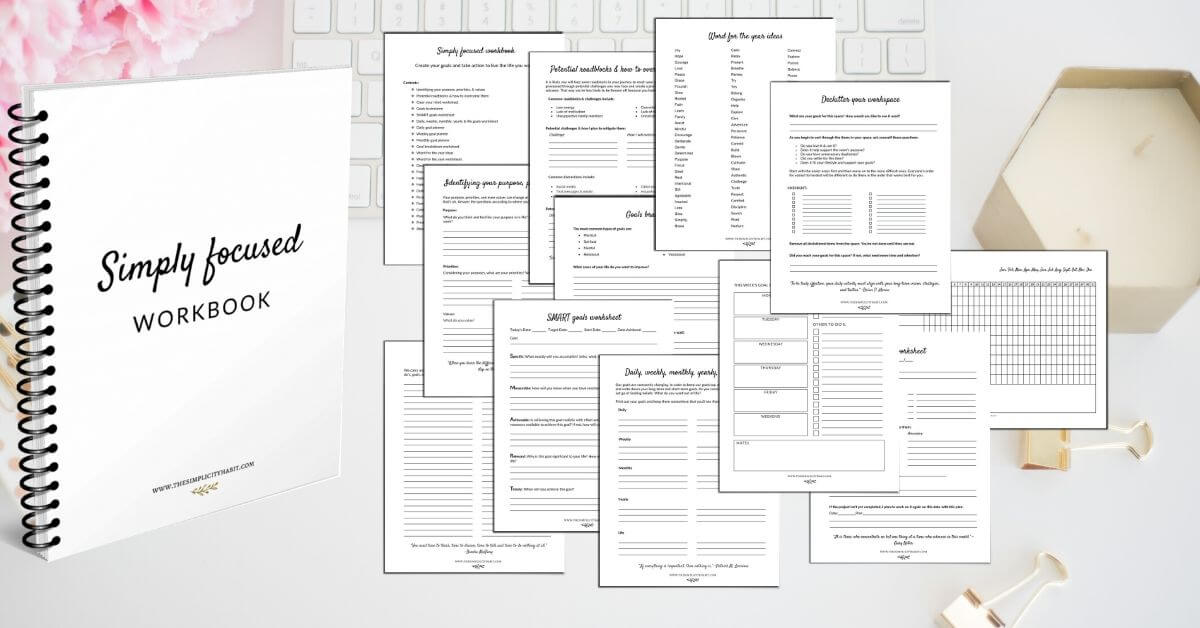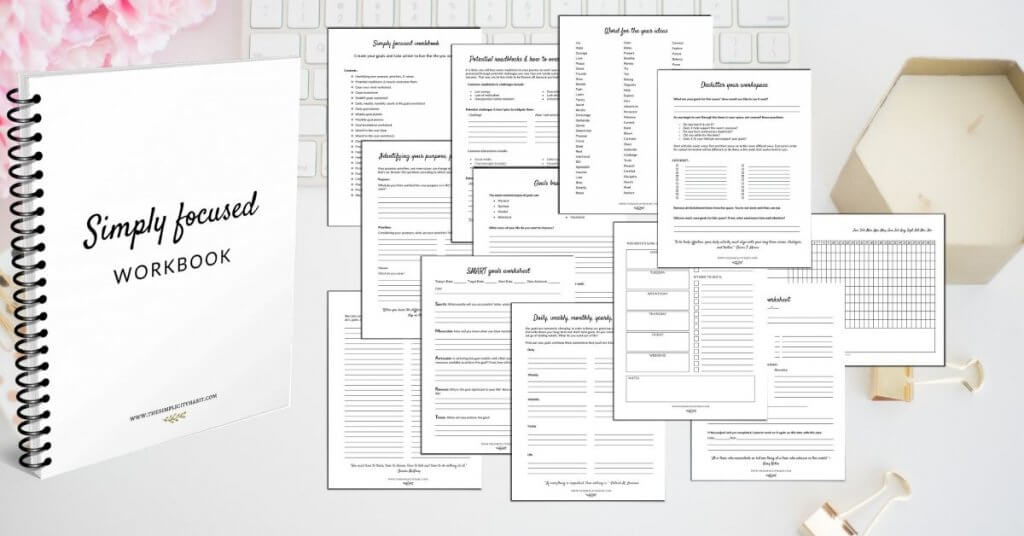 For further details on the Simply Focused Workbook and to order click HERE.
Want to keep up to date on the latest Simplicity Habit information? Sign up below and also receive the SMART goals worksheet!