Inside: After visiting a few vacation rentals in the past couple of years, I thought about what they had in common and the ways you can make your home feel like an Airbnb so you can relax more at home!
In the past couple of years, our family has visited a handful of Airbnb homes within a few hours of where we live.
As I've spent a decent amount of time researching them as well as enjoying them, I began to notice common themes that came up about what I considered to be a good vacation rental. I started thinking about how some of those elements could be incorporated into my own home.
I considered why they felt so relaxing and what I did (and didn't) enjoy about the locations we went to. If you own a vacation rental, you may also find these tips to improve the guest experience at your property.
If traveling isn't an option for you or you simply want your home to feel more comfortable and relaxing, read on for seven tips on how to make your home feel like an Airbnb.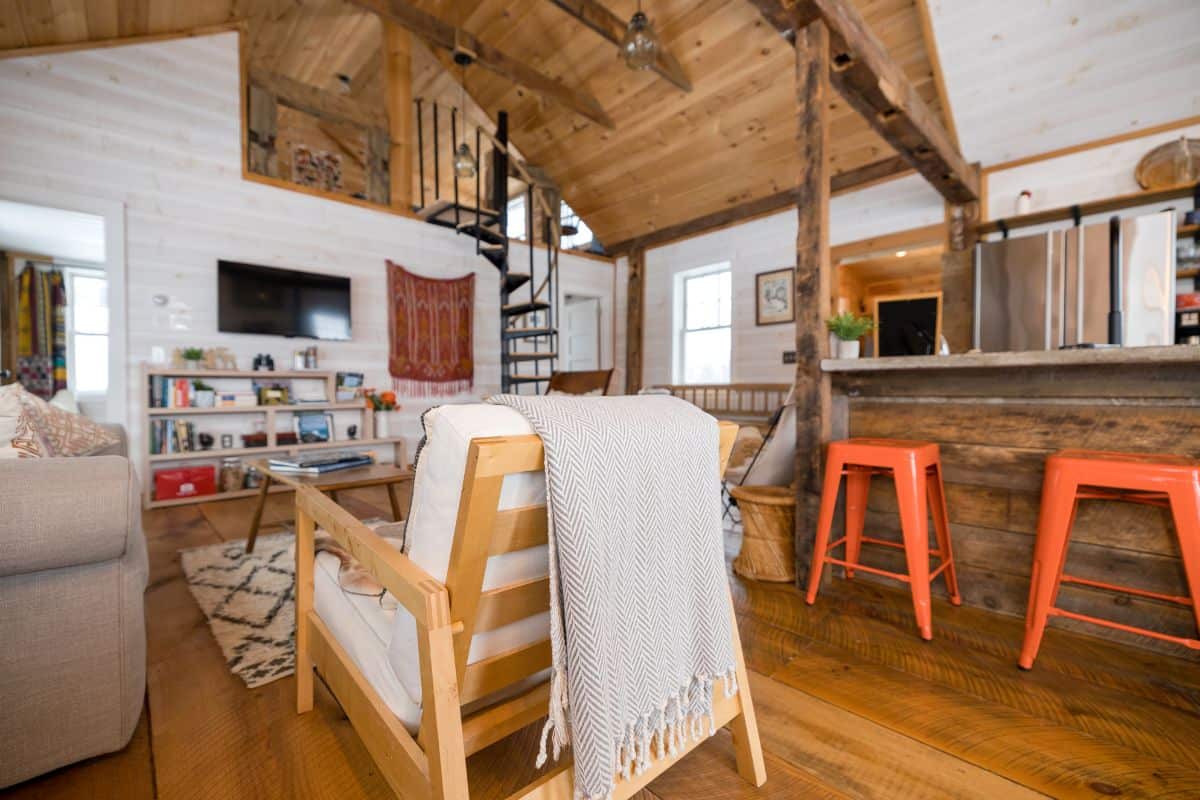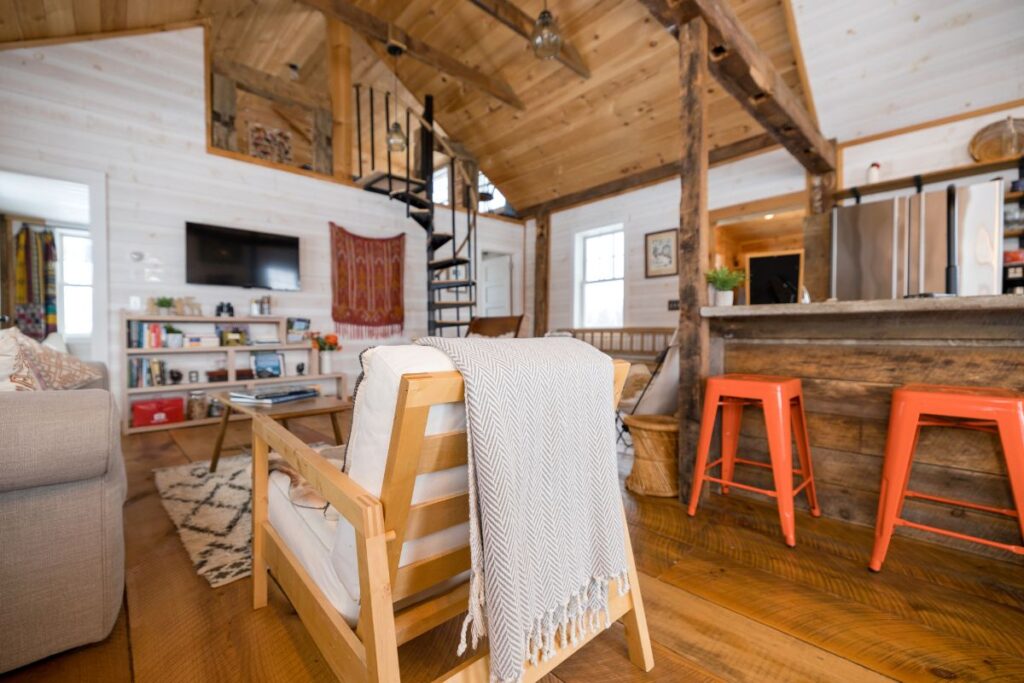 Why Make Your Home Feel Like An Airbnb?
I know that when talking about Airbnbs people will have different images that come to mind based on their own experiences.
You may be remembering a wonderful family vacation or weekend getaway where you enjoyed the space and the area that you visited. Or, you may have had a memorable experience in a not-so-good way.
Of course, not every vacation will go as planned in one way or another. While almost every Airbnb we have stayed at has been wonderful, there was one off a very busy (and load) road that we didn't expect.
And then there was the time the transmission went out on our car on the way to where we were staying, which meant we spent most of the trip in the vacation rental while we tried to figure out our transportation challenges.
In our best experiences, we walked into Airbnb properties and immediately felt welcomed and relaxed. As I've reflected back on that, these homes have some things in common that made them feel like a great space that we enjoyed.
No home is perfect
These things can be adapted to the home that you live in too. The reality is that your home will not look perfect all of the time.
This isn't about expecting or trying to create perfection. There are things we learned from staying in Airbnbs that helped inform the decisions we made in our home. But it is important to remember that a home is meant to be lived in. We aim for imperfect simplicity.
It is about looking at the things you enjoy about a vacation rental and figuring out what aspects you can incorporate into your own home to more fully enjoy the space. So whether you are enjoying a staycation at home this summer or are simply looking for ways to make your home more comfortable, these ways to make your home feel like an Airbnb are for you!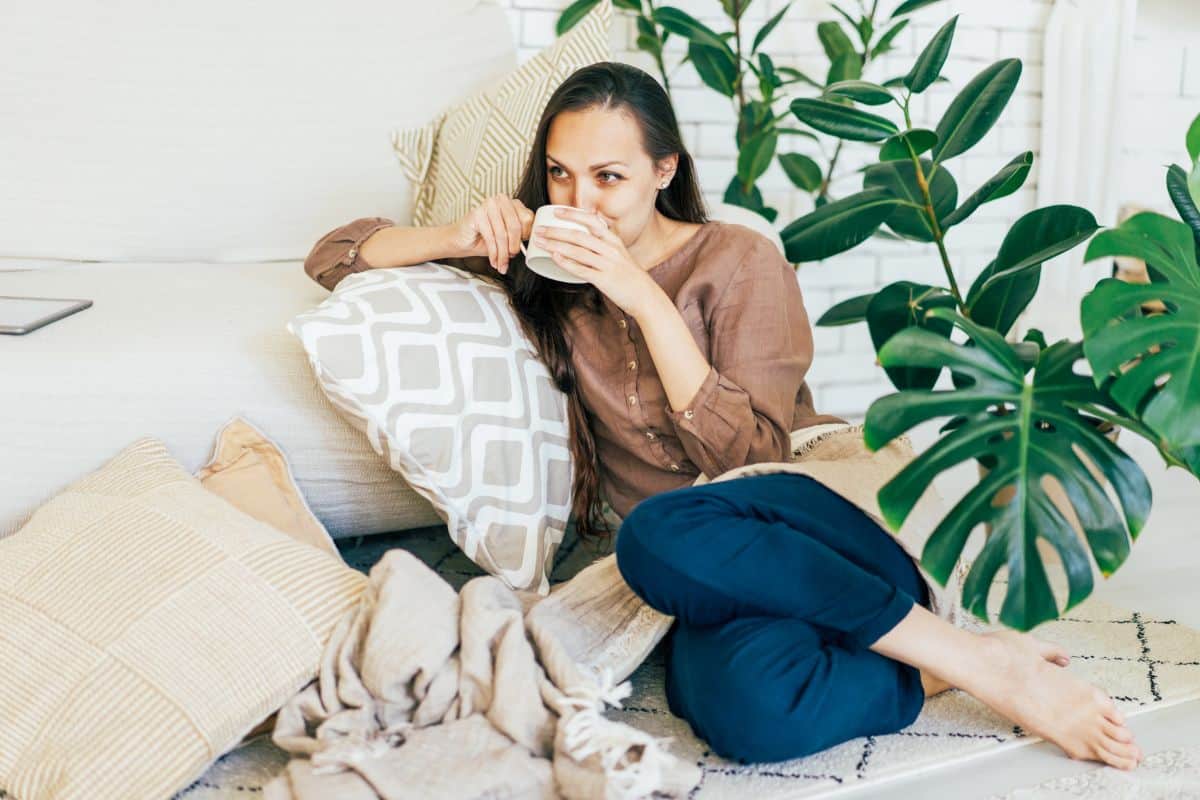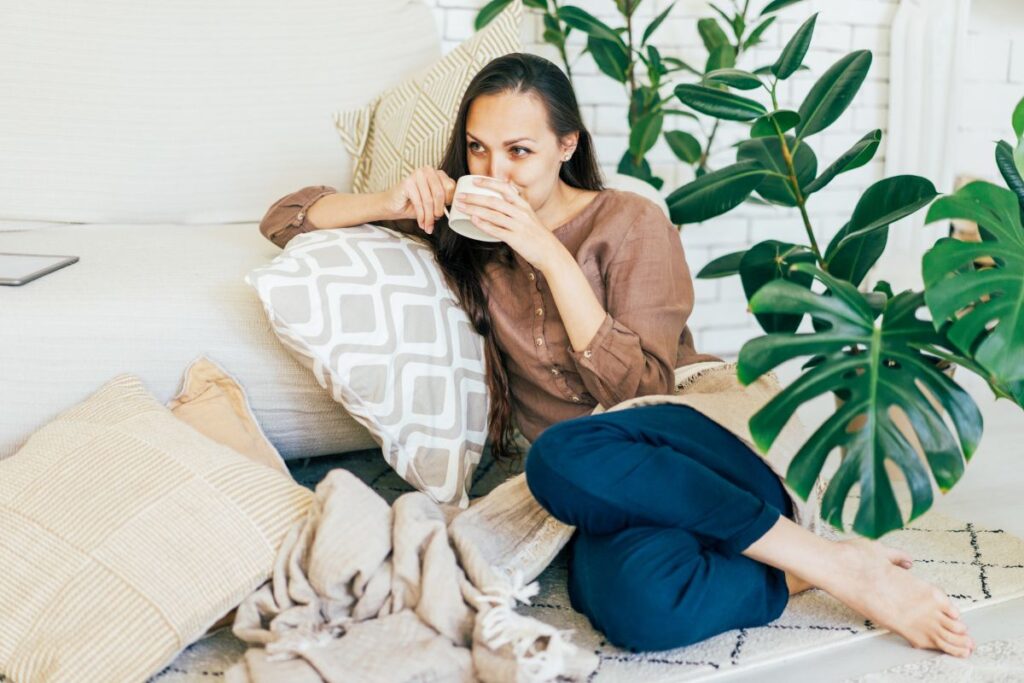 7 Ways to Make Your Home Feel Like An Airbnb
Search Airbnb listings and notice what homes you are drawn to. See what they have in common.
You can make your home your sanctuary by adding some of these ways to make your home feel like an Airbnb.
1. Minimal decor
One of the best things about the Airbnbs we've opted to stay in is the lack of clutter in the home. Visual clutter is something I am very sensitive to. I won't book a place with tons of decorations and tchotchkes on the shelves.
If you're like me and don't feel relaxed in spaces that are overfilled with stuff, you can create a feeling of calm in your home. Consider the things that can make your house look cluttered and eliminate what you can.
Be selective with your decor pieces and try keeping out just the ones you love and see how the space feels. I tried this in my own home and was amazed at how much better it felt to remove some of the smaller items that I hadn't even realized were cluttering the space.
2. Clean
One thing I notice the minute I walk into a home is how it smells. Most often, when checking into an Airbnb the smell I'd describe is clean. The cleaning supplies used can make that a good or bad thing depending on your preferences and sensitivities.
I like walking into my home and it feeling and smelling clean. I'm better able to relax and enjoy the space when it feels clean. This is something you can accomplish in your own home by using these seven simple tips for cleaning your home.
If you have trouble getting motivated to clean, think about how you feel in your home after it's been cleaned. It's one simple way to make your home feel like an Airbnb that doesn't cost you anything other than your time.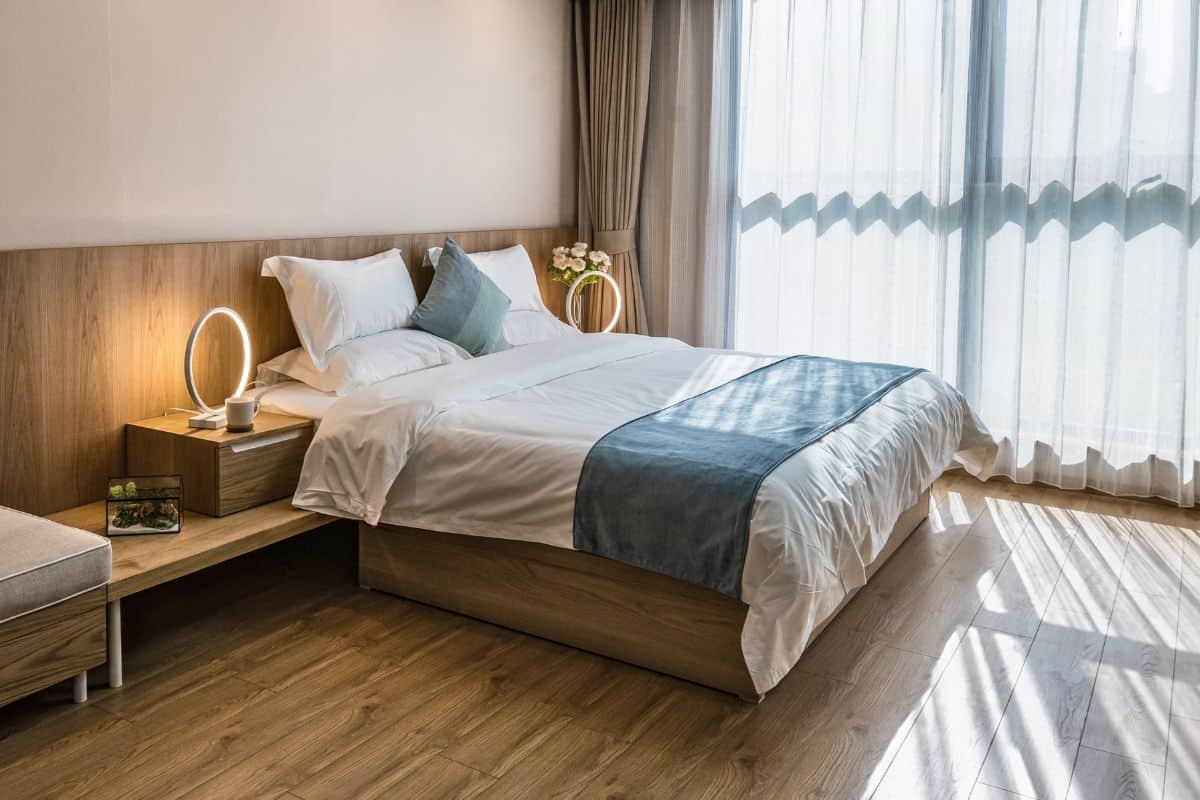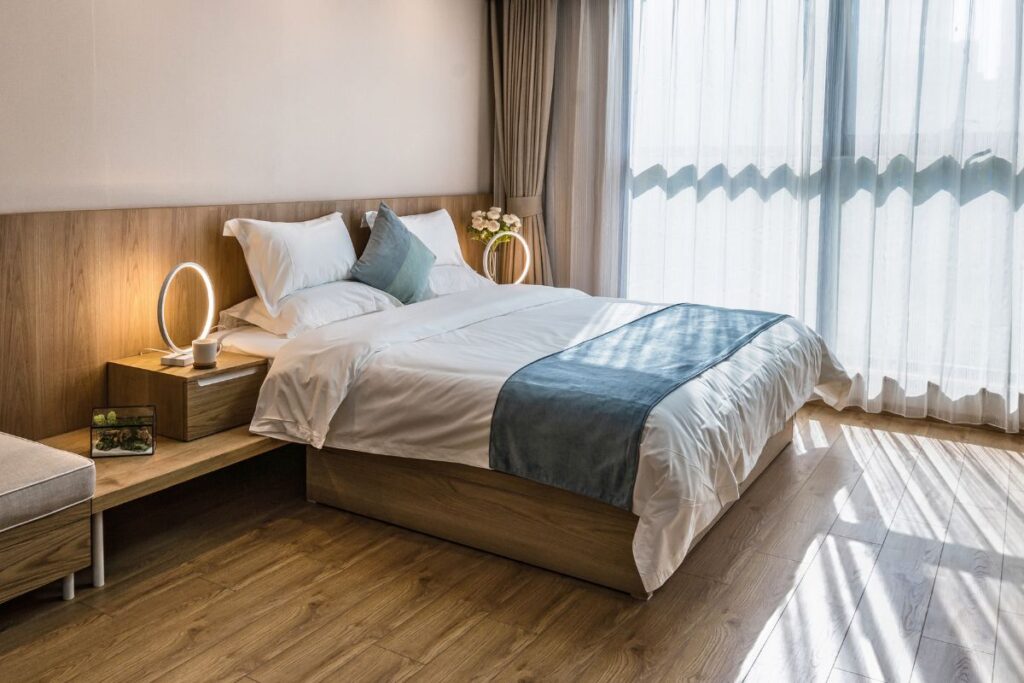 3. No clutter
No one wants to go on vacation and be continually reminded of the things they need to do. Similarly, it's not enjoyable to live in a space where you're constantly surrounded by reminders of unfinished projects.
A great place to start is the flat surfaces in your space. To make your home feel more like an Airbnb, significantly limit the things that sit out on the counter. Getting rid of countertop clutter in your home will also help you to use your space more efficiently.
Be intentional with what you buy and bring into your home. The more selective you are on the front end, the less you'll have to declutter later.
Get into the habit of putting things away right after you use them. Assign a home to every item in your home so that everyone knows where it goes. Create decluttering habits in your home to keep your space decluttered.
4. Inviting furniture
Another thing I look for in an Airbnb is furniture that looks inviting. I like comfortable couches and chairs with a few pillows and throw blankets available for cooler mornings or evenings.
There are various ways to make your home cozier. Consider what the focus of your living room is. Is the furniture set up to encourage conversation and interaction in the space?
Would you describe your furniture as inviting? If not, how could you change it or set it up differently to make it more comfortable? You can find great deals on secondhand pieces on Facebook marketplace, Offer Up, or other resale sites and apps in your area.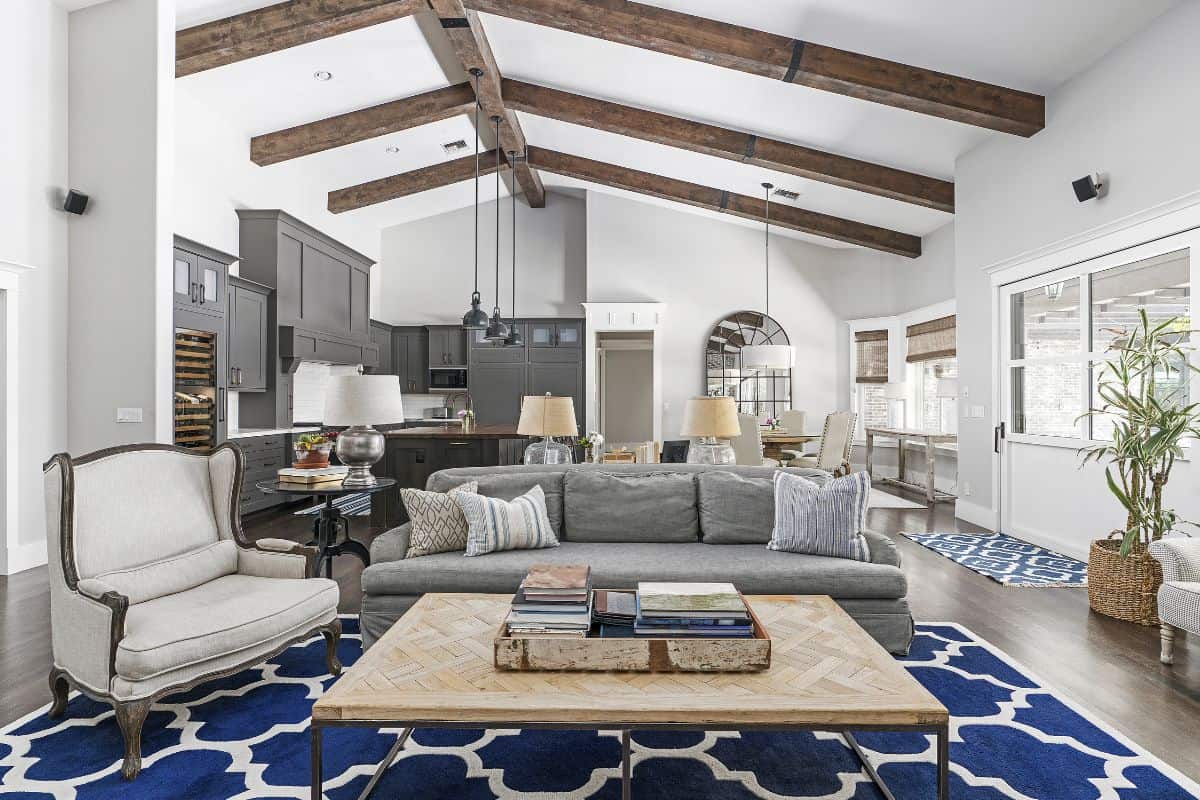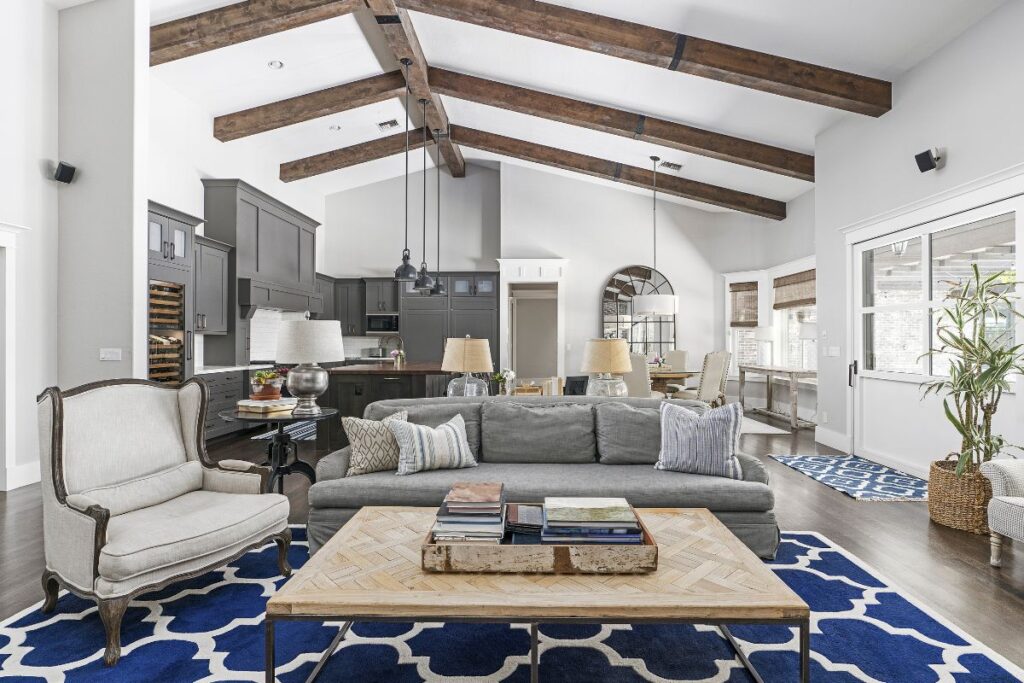 5. Calming colors
Consider the colors are you drawn to that immediately make you feel more relaxed in a space. My personal preference is warm neutrals and blue and green hues.
Visiting Airbnbs or simply looking at the listings online can help you to see which palettes you prefer.
Use these same calming colors in your home to make it feel like an Airbnb. Paint is an inexpensive way to make a big impact on your home.
6. Comfortable bed
An important part of any stay is having a good night's sleep and a comfortable bed helps with that. I've checked tags on mattresses and linens at places I've stayed because I enjoyed the bed and bedding so much.
You can turn your bedroom into a relaxing sanctuary by updating select elements. Removing any clutter helps significantly too.
You spend a lot of your life sleeping, so it's important to have a comfortable bed and bedroom.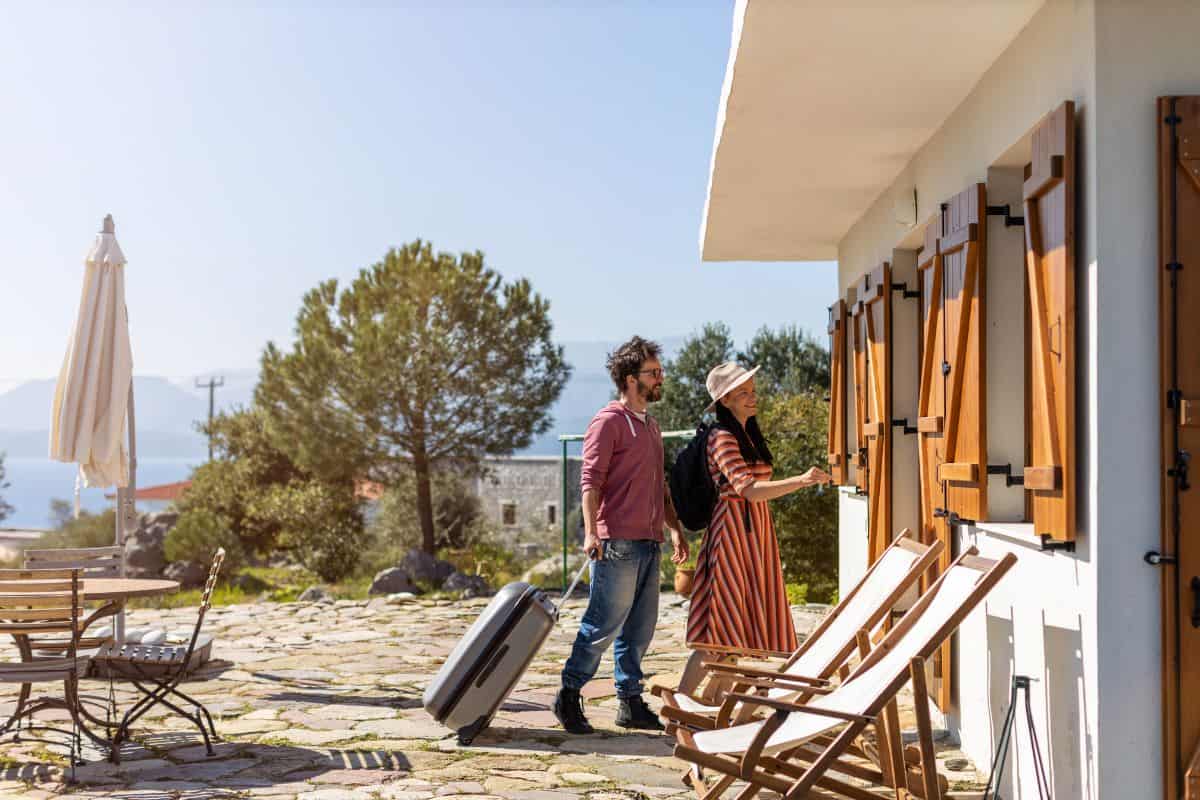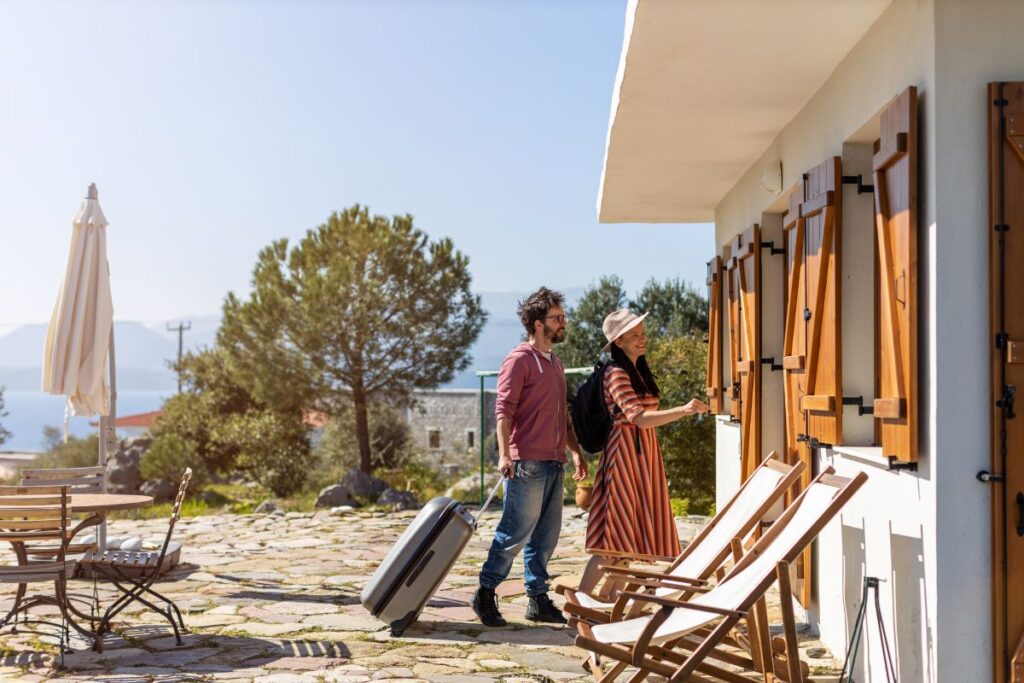 7. Style & maintenance
Unlike searching Pinterest, which largely shows overly curated spaces, Airbnb listings show real-life homes. Looking through their listings can give you a good sense of the styles that you're drawn to.
The places we've stayed have reflected my preference for coastal and farmhouse looks done in a simple way. Take notes on the things that you want to incorporate into your home.
You can create a more relaxing space by simplifying certain areas and incorporating some style elements that you enjoy.
Getting rid of the excess in your home can help you hone in on your style while also making upkeep easier. Less stuff equals less to dust, clean, and maintain, which is an added bonus.
How do you want to make your home feel like an Airbnb? Share it in the comments section!
A quick way to start making your home feel like an Airbnb is to declutter. Sign up on the form below to get the free 5 Areas to Declutter in 10 Minutes Checklist to help you get started right away. You'll also get weekly decluttering tips sent straight to your inbox.