Have you heard of the SMART method of setting goals? The approach we take to goal setting will drastically impact the results we get. Improve your goal setting with the SMART method.
For many years, I attempted to write new year's resolutions. They tended to be vague and not shockingly, by mid-February (if not earlier), I had already given up or forgotten about them. Then, I'd feel disappointed at not having changed my life for the better, yet again.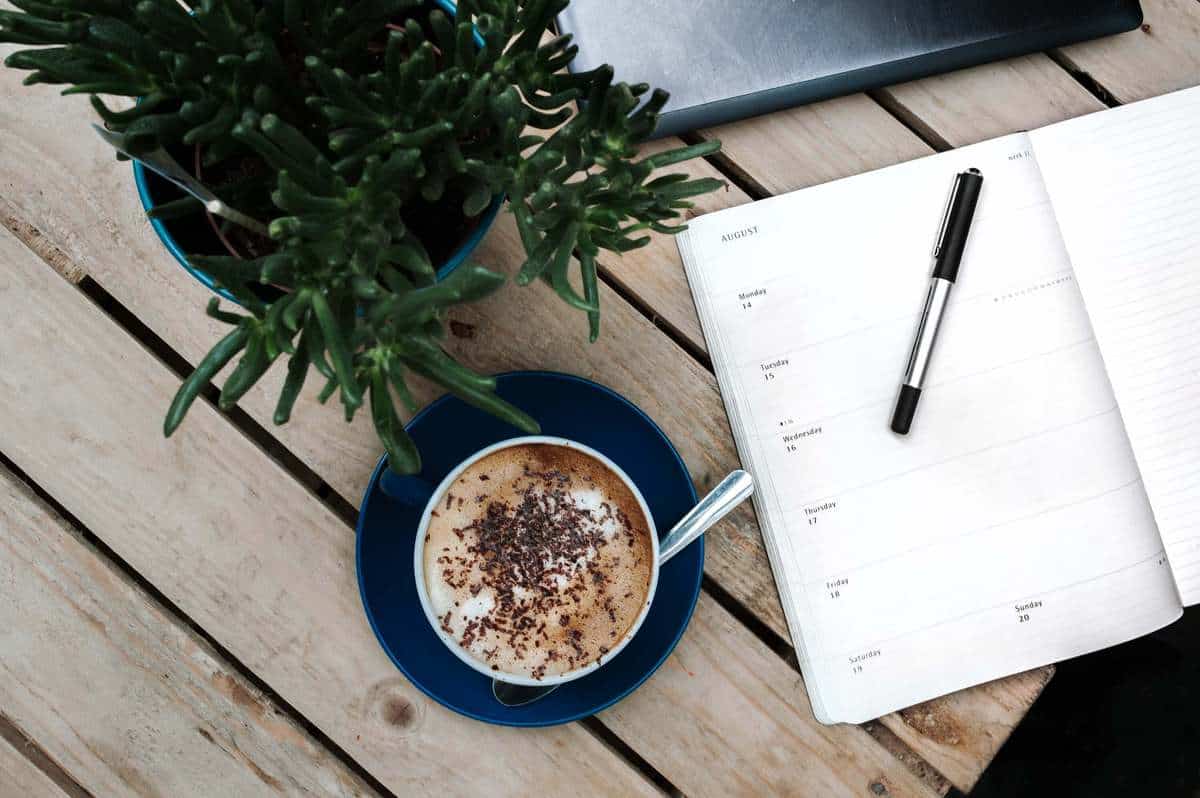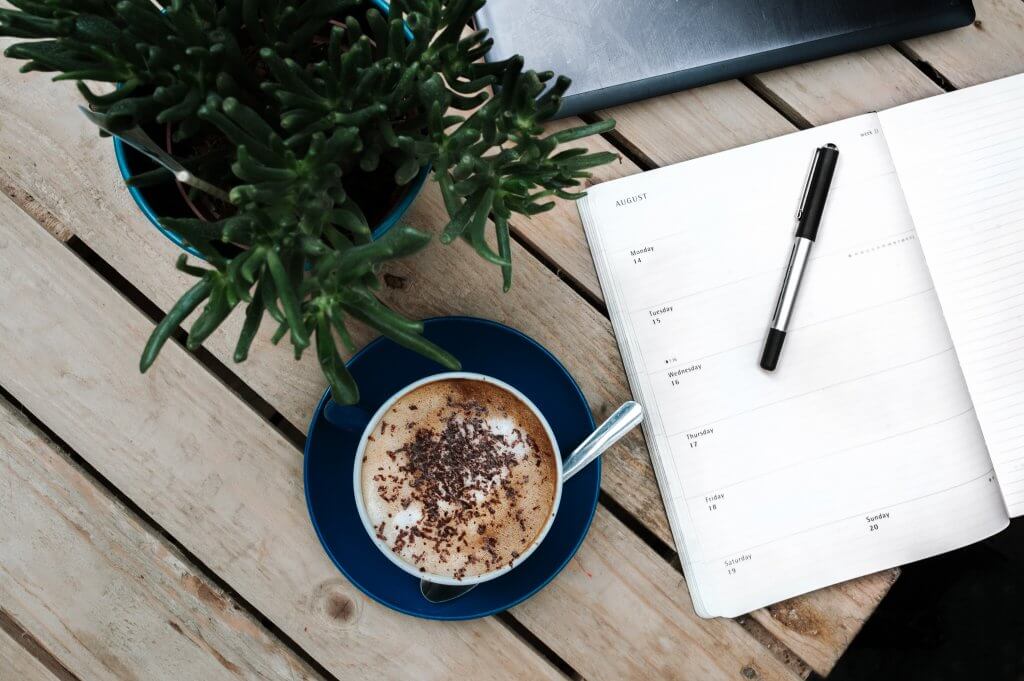 To be clear, you don't have to wait until any particular time in the year to set your goals. Any day can be the first day of change. We often get too hung up on the time of year or can use it as a delay tactic.
Now is always the best time to start a new goal. Tomorrow can be the first day of a better life.
However, for many of us, a new year feels like a clean slate and a great time to set goals and start working toward them. Ending the year well can also help us get the new year off to a great start.
Want to set goals, but you don't know where to start? There are ways to set goals that are more effective than others.
There is a reason for the phrase 'a goal without a plan is just a dream'. Setting vague goals doesn't help you get to where you want to go. Improve your goal setting with the SMART method.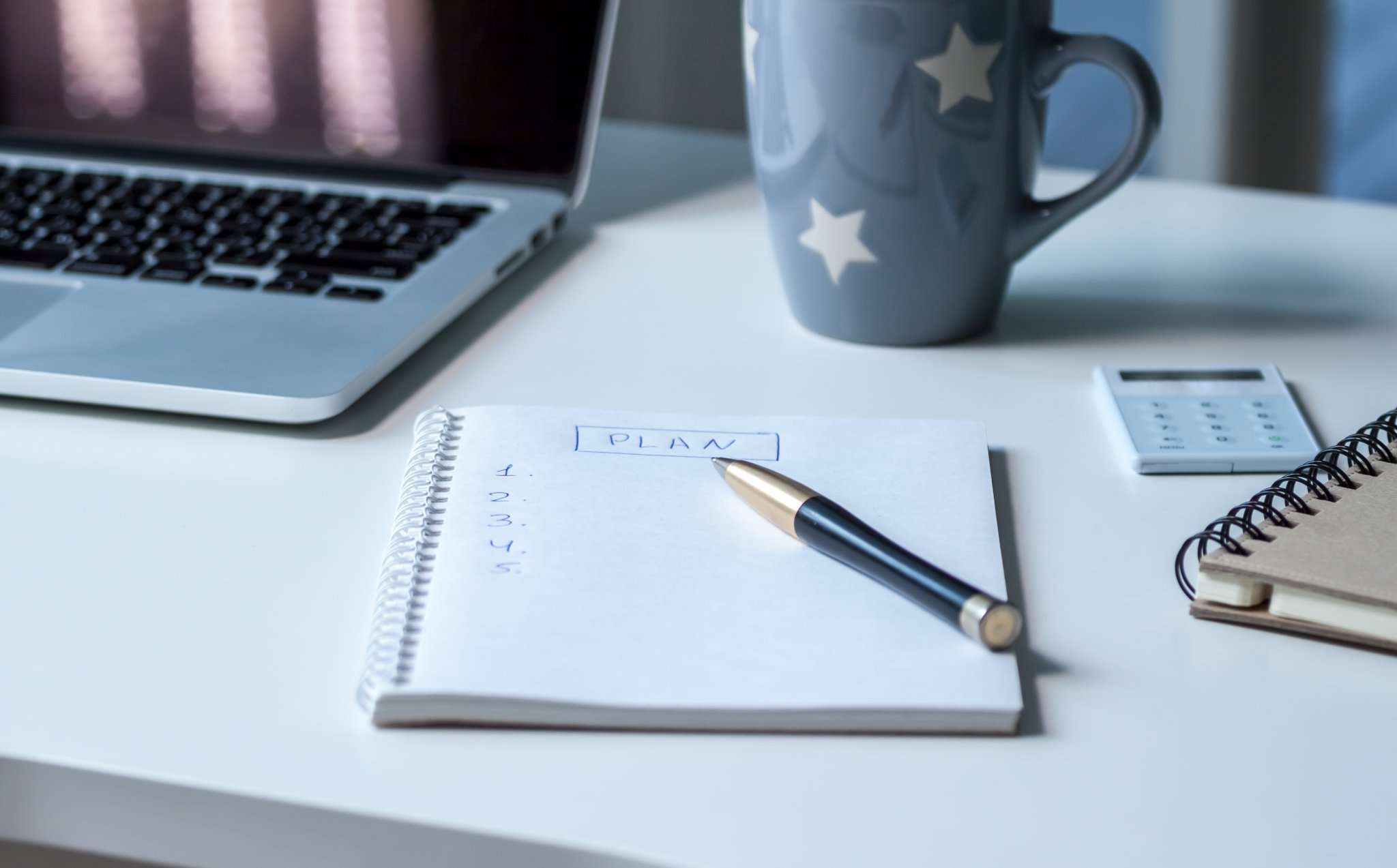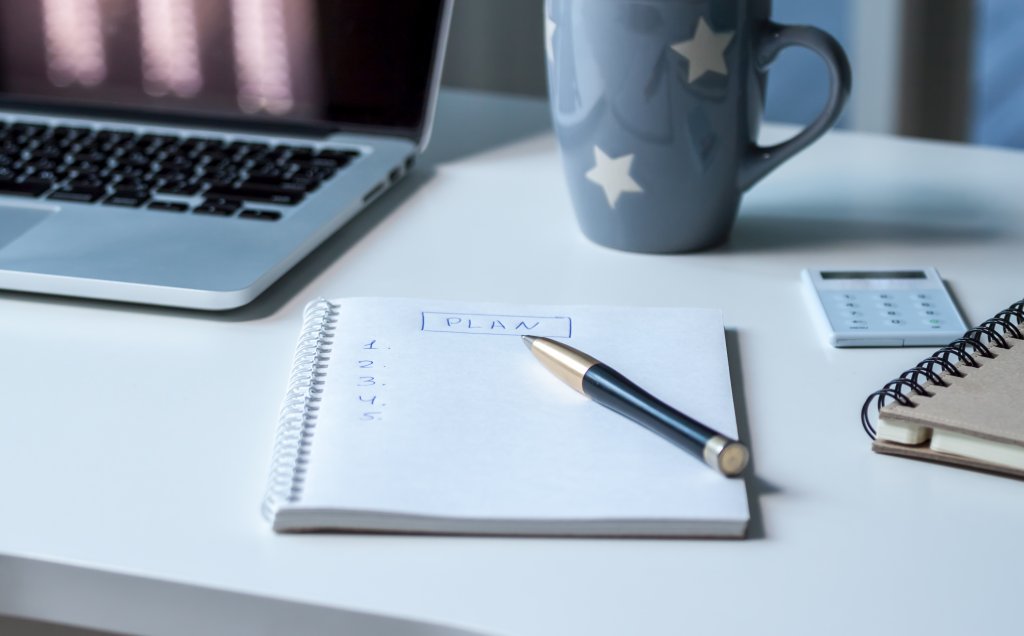 SMART method
Effective goal setting takes time, effort, and intention. The best method I have found for goal setting uses the following SMART approach:
S = specific
M = measurable
A = achievable
R = relevant
T = timely
Specific
Specific means that your goal isn't vague. You aren't saying something like my goal is to have more money. It's important to be clear on your vision.
If having more money is your goal, you can make that more specific by saying my goal is to save $200 per month by eating out only once a month. That is a much more specific and clearly defined goal.
Measurable
Measurable is giving a clear amount. Going back to the example of having more money, you could set measurable goals based on saving or making a particular dollar amount in a given time frame.
Measurable outcomes help further clarify your specific goal by putting an amount to it.


Achievable
Achievable can be a bit more challenging to define. In this step, you are both trying to dream big, but also be realistic. Consider the time you have available to devote to this goal. Also, think about how realistic the goal you are setting is given your time frame.
You want to set goals that stretch you but where you aren't setting yourself up for failure. If you're five feet tall, maybe don't set the goal of joining the NBA.
However, I often think we have the opposite problem and sell ourselves short. We underestimate what we are capable of. When we're committed and focused, you'd be amazed at what can be achieved.
Relevant
It's important to set goals that are relevant and meaningful to your life. If they aren't, you'd be significantly less likely to put in the work to achieve them.
Give thought to your current season and how this goal would impact your life. Think about how meeting that goal would affect your family. The why behind the goal and reasoning for what you want to achieve are the driving force for your motivation.
If you don't fully believe in your goal and aren't totally committed to it, it's not likely to happen. Similarly, if it doesn't fit with your values…
Timely
Part of having a specific goal is also defining the time in which you plan to make it happen. Goals don't have to be planned around the calendar year.
Set a date by which you plan to achieve your goal. You can add smaller goals as guideposts along the way.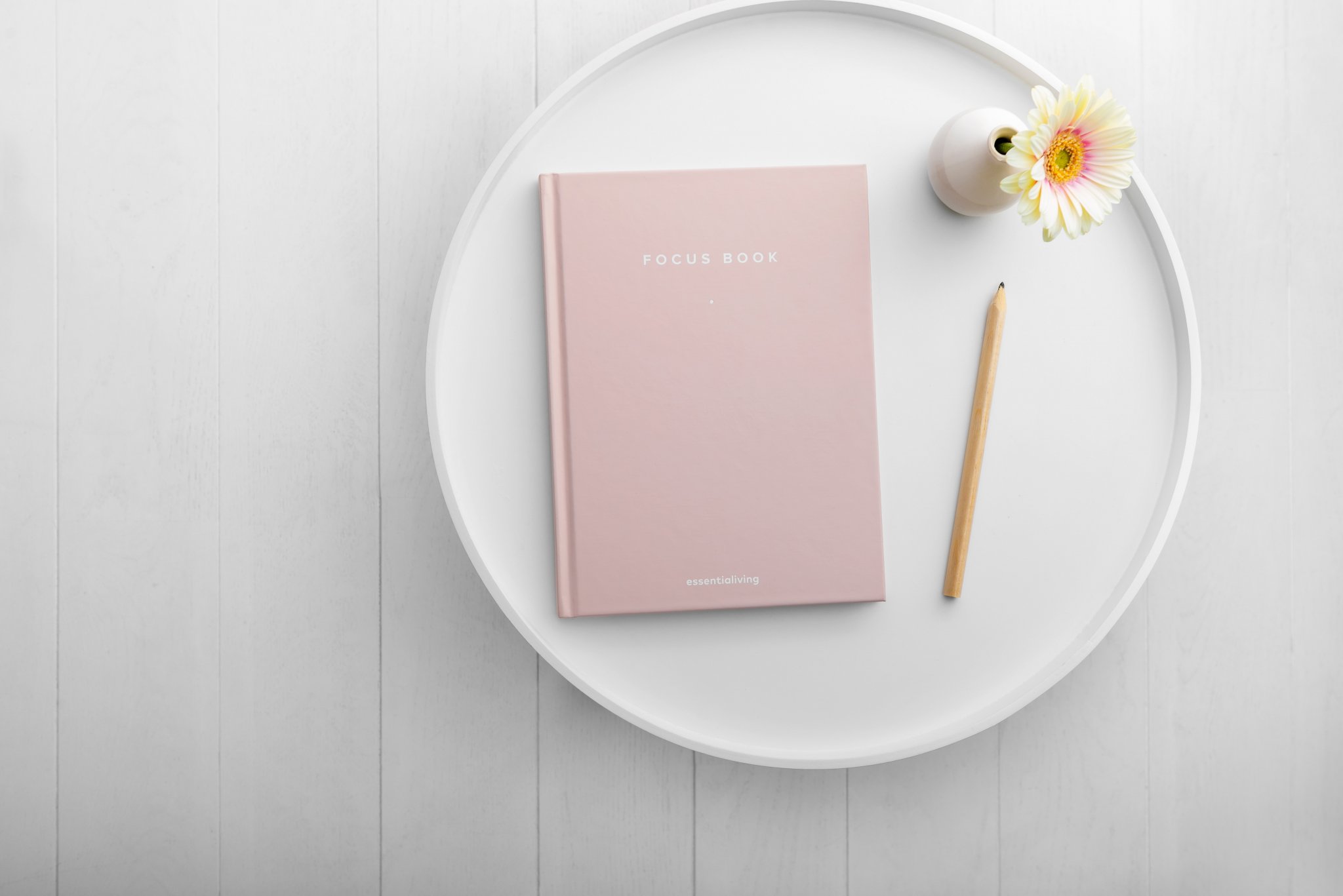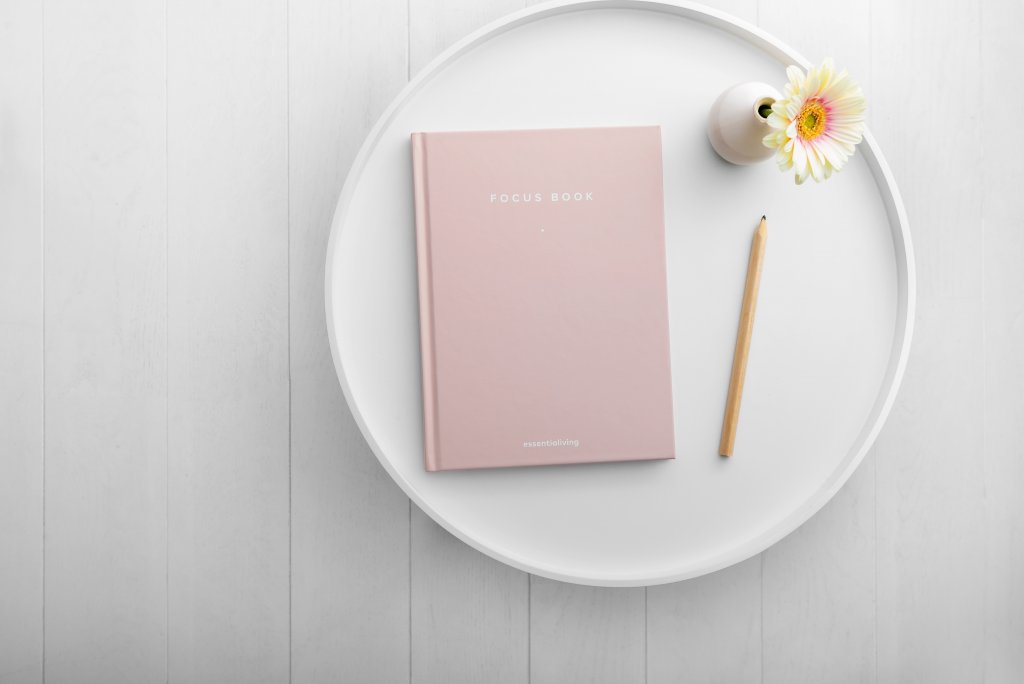 Word for the year
It's become popular in recent years for people to pick a word for the year. Often it is a goal for a certain theme or overall word they want to characterize the year ahead.
I love the symbolism of picking a word that you want to represent your year. It's a great addition to the SMART goals method, but I wouldn't use it in place of them. Your goals are more likely to be achieved when you have a very clear plan.
Let's say your goal for the year is rest. Selecting 'rest' won't have given you a clear framework of what that looks like for you. If you set specific and measurable goals, such as I will agree to only 1 weeknight activity per week for the year, it much more clearly defines your plan.
Worksheet
Are you planning to improve your goal setting with the SMART method this year? If so, I created a free SMART goals worksheet to help you get started. Simply fill out the form below and get started!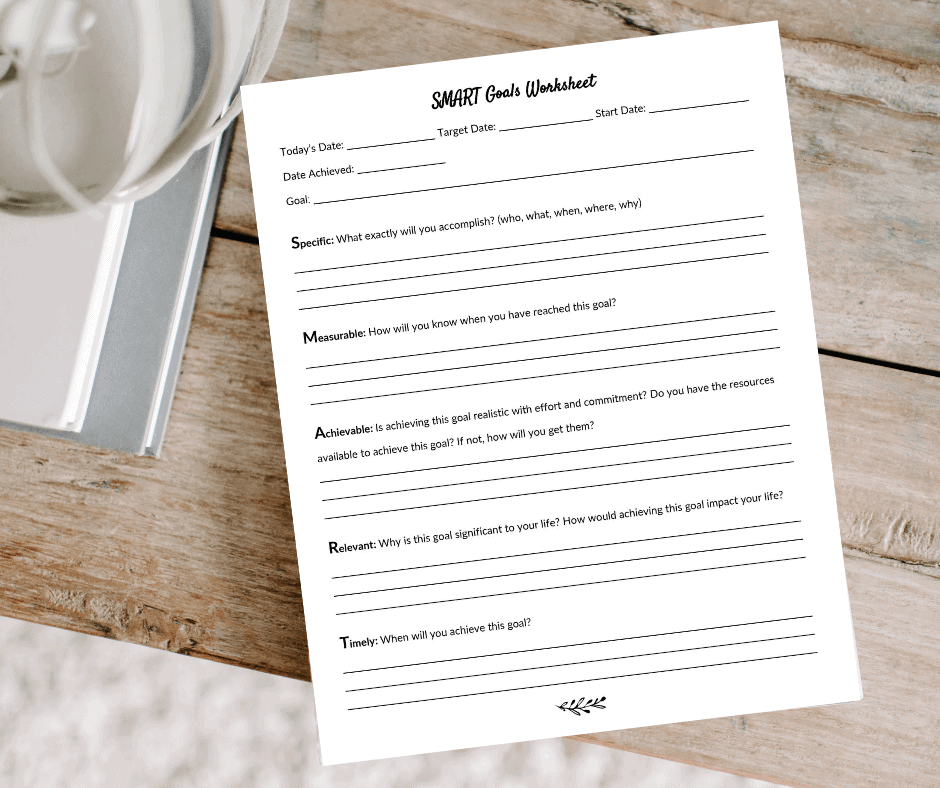 A resource to help with your goals
To help you with your goal setting and implementation, I created the Simply Focused Workbook. The worksheets are designed to help you think through your values and goals, to create specific goals, and to break those goals down into actionable steps.
There are pages for picking a word of the year and for planning celebrations as you meet milestones towards your goals. Included are sheets on assessing habits and tracking them to help you stay the course as you create new habits.
Studies have shown that you're 42% more likely to achieve your goals when you write them down and these worksheets will help you to think through and plan out your goals for the year.
Start today setting goals that will change your life!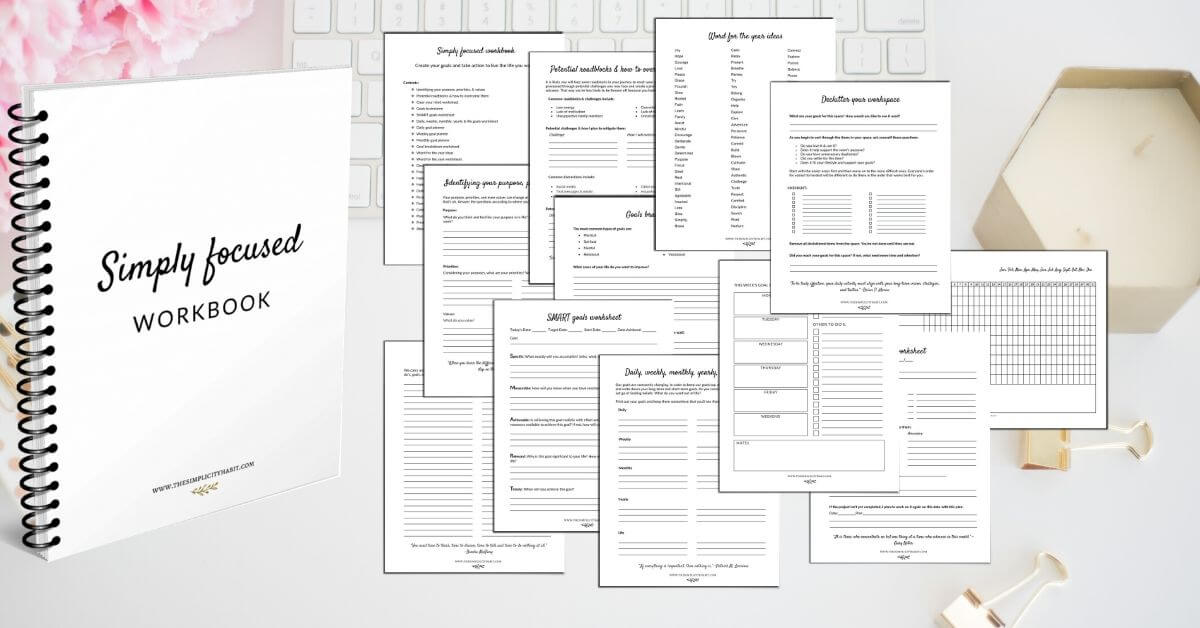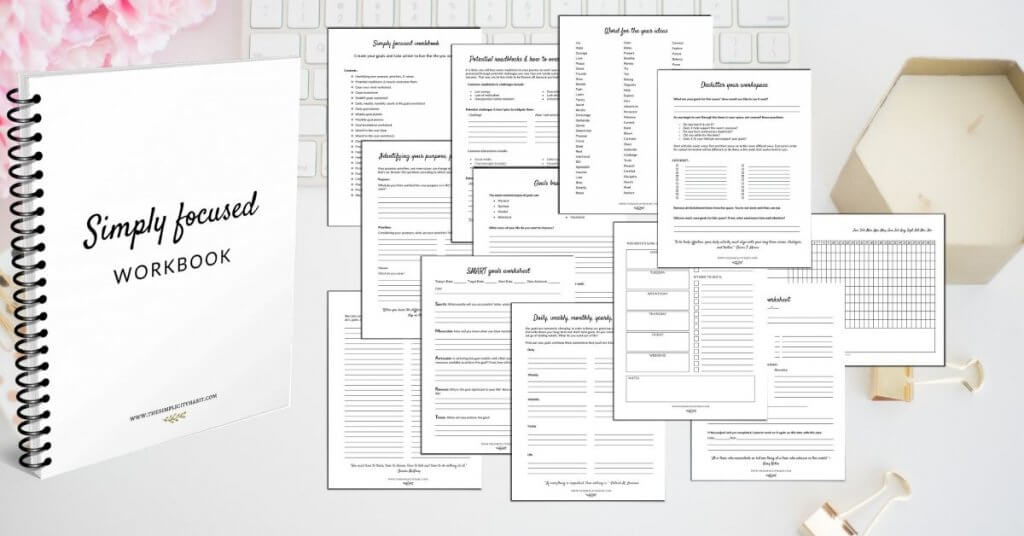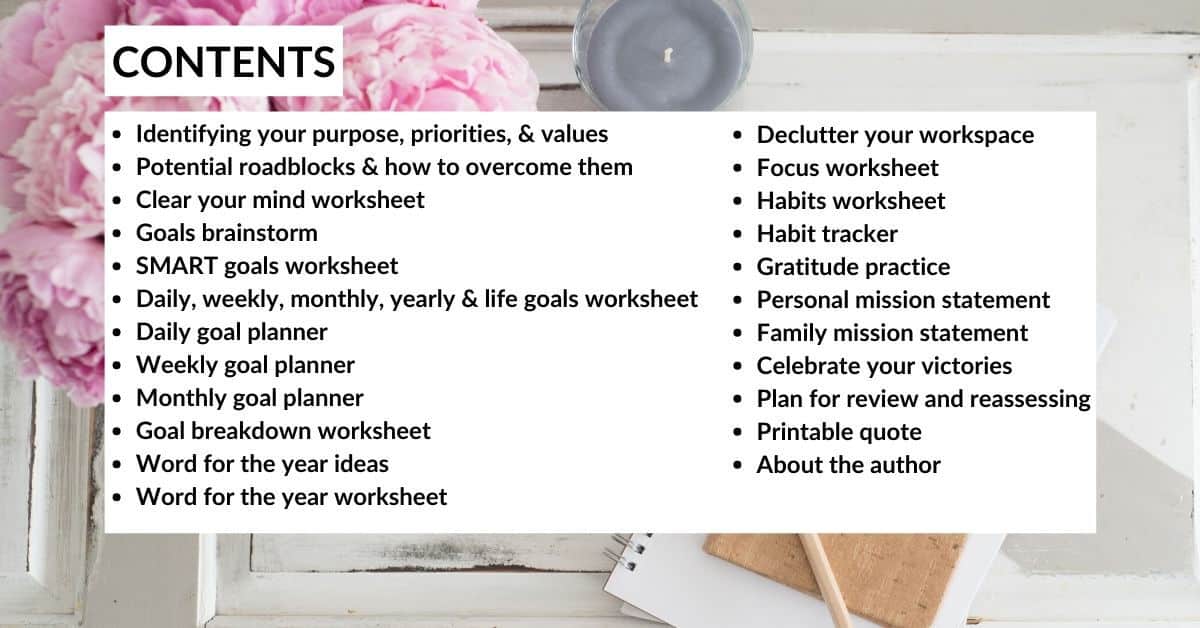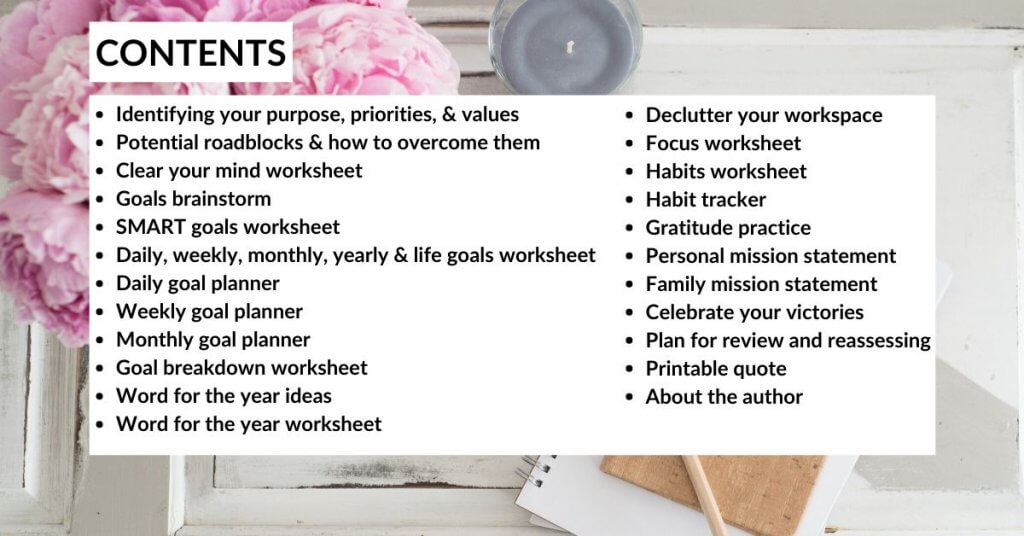 For further details on the Simply Focused Workbook and to order click HERE.