Inside: Learn facts on donating clutter so that you can make informed decisions on what to do with your unwanted stuff.
Once or twice a year, most of us roll up our sleeves and give our space a deep clean. And as part of that process, it's common to clear out some clutter.
That clutter often ends up in a donation pile.
Clothes and shoes you no longer wear, books you won't read again, art and tchotchkes that no longer bring joy, pots and pans you don't need, furniture you've replaced or outgrown – all of it can find a new home where it'll be used and appreciated… right?
Not so fast, actually.
While many people think their donated items end up directly in the hands of those in need, that isn't the reality. Donating stuff isn't so simple.
In fact, you'd be surprised to see just what happens to the stuff you drop off at donation facilities. 
It's important to know these facts on donating clutter so that you can make an informed decision on what to do with your unwanted items.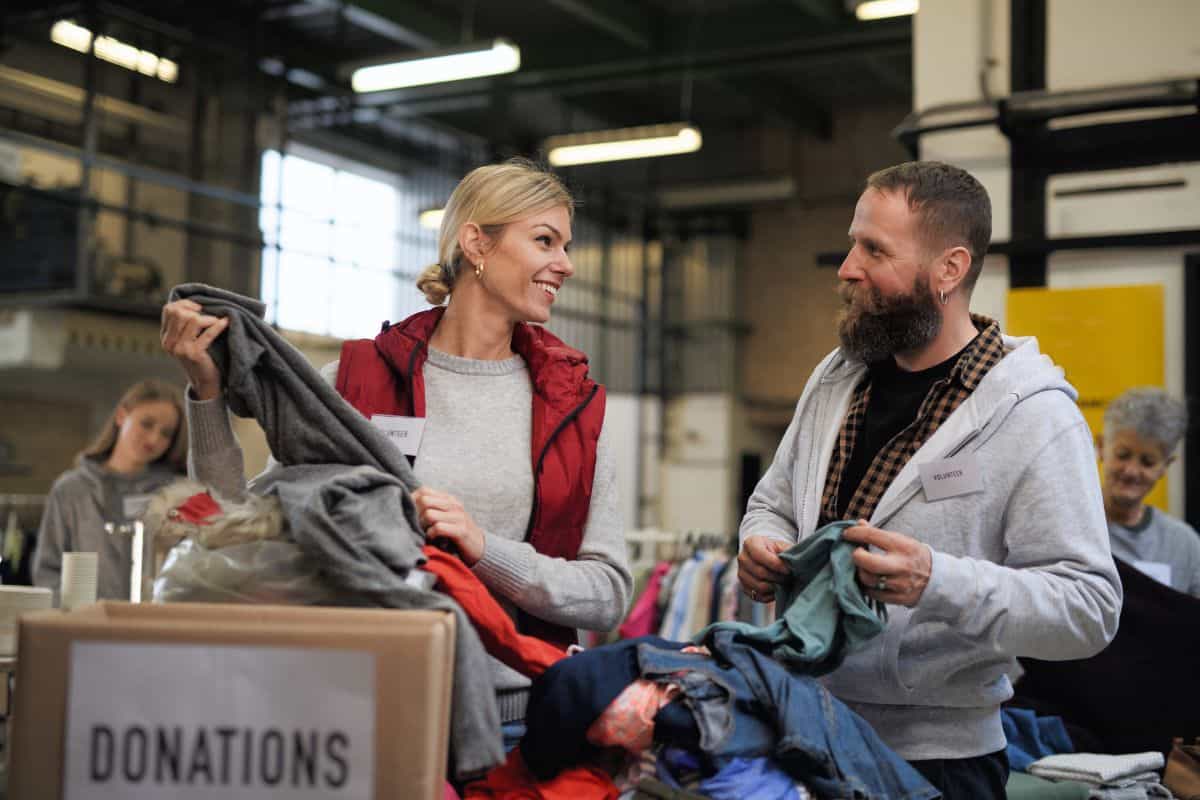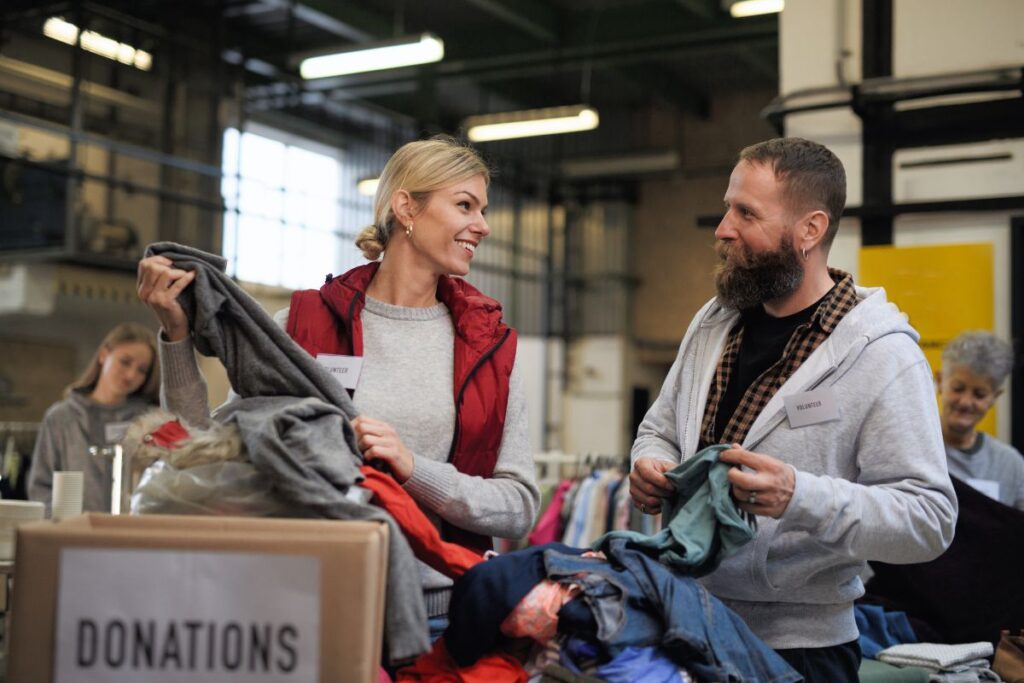 5 Surprising Facts on Donating Clutter That You Might Not Know
The statistics on clutter tell us that we have a stuff problem, which leads to a challenge on what to do with unwanted stuff.
If you haven't done your research on donating stuff in your area, it's easy to assume that everything you drop off at a donation center will make its way to those who could need it most.
Dropping stuff off at Goodwill or a public donation bin is the easy solution, especially when you're looking to get rid of it quickly. But, unfortunately, it might not be the most effective way to make a positive impact.
While some of your donations will likely help families who need them, that isn't 100% true. Here are a few facts on donating clutter that should know first: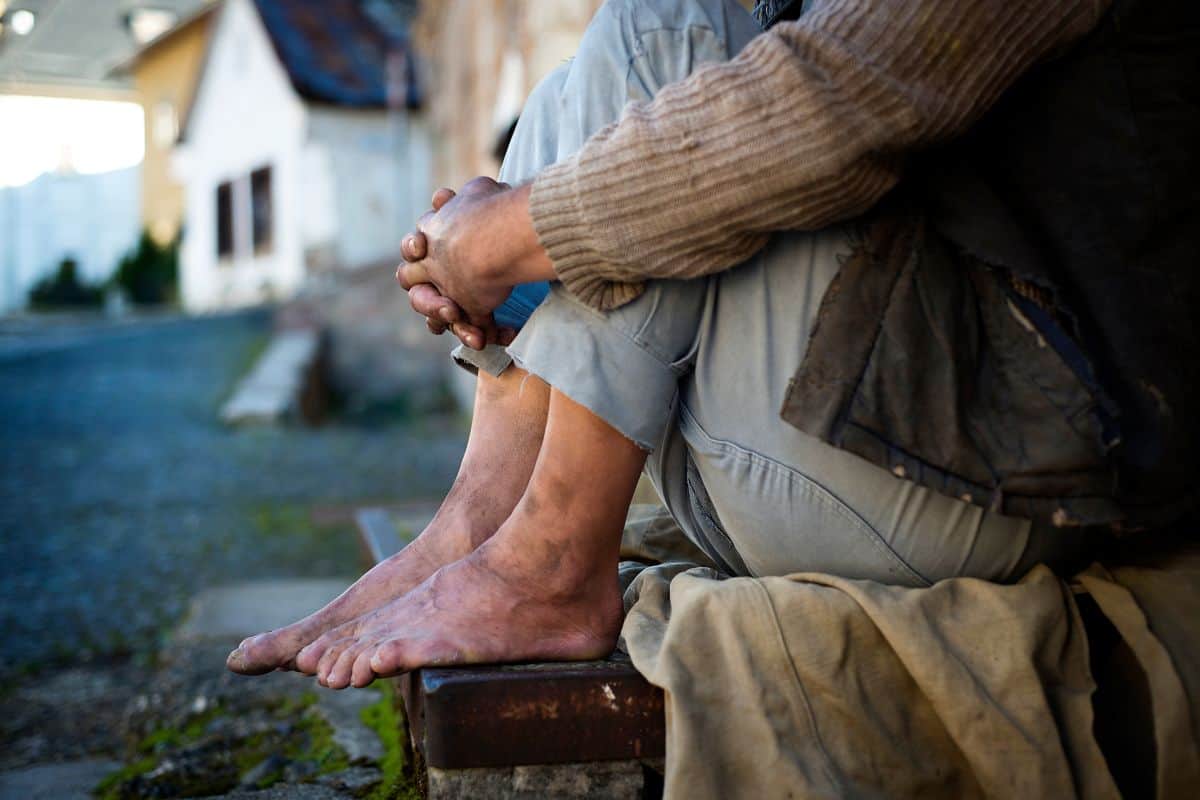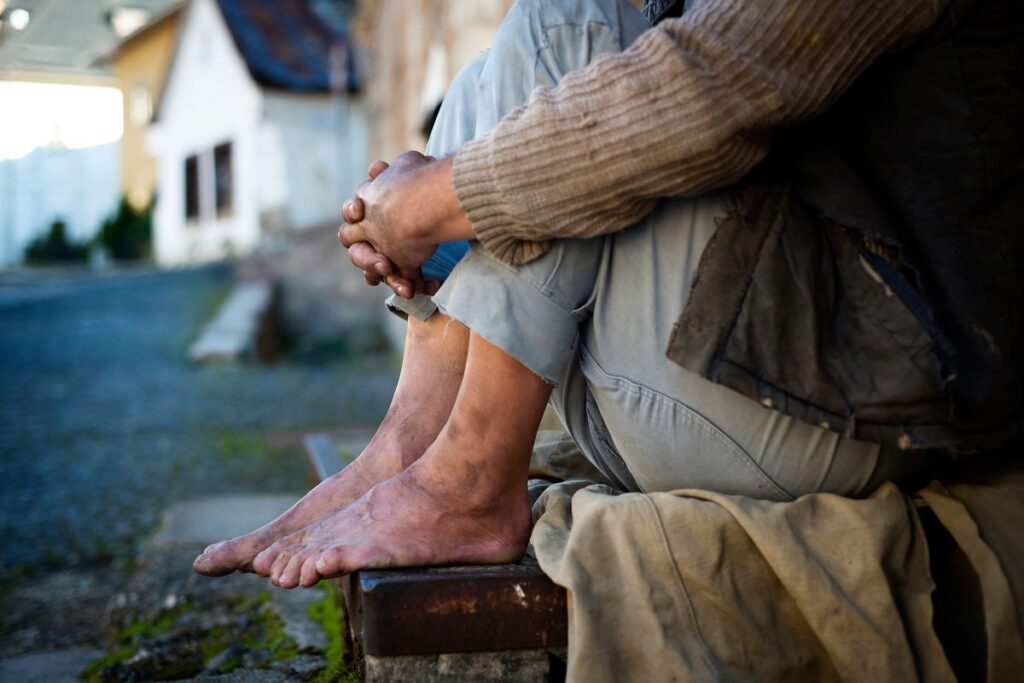 #1: Not all donations go to people in need.
Planet Aid collects unwanted clothes in bins, but instead of giving those clothes to the needy, they sell most of the goods and only 15% of that income goes into programming to help people.
Many of us think that by donating stuff to a charitable organization, it'll go straight into the hands of those who need it most.
Unfortunately, that isn't always the case.
There are all kinds of charitable organizations out there, from local operations to massive nation-wide initiatives. The extent to which your donations end up truly helping people depends on how each organization operates, and what they actually do with your stuff.
Some truly do ensure your donations go to those who need it most in your local community. But many turn around and sell your donations for a profit. And that profit isn't always used in the best interest of those in need. 
Price Increases
Additionally, many thrift shops have drastically increased the prices of the items they sell. Unfortunately, it's made it more challenging for people to shop there.
Since all of the items are donated in stores like Goodwill and the Salvation Army one would hope that people who don't have significant means could buy items there.
Sadly in recent years, the prices have gone up considerably making it cost-prohibitive for the community that they work to serve. Some are finding it cheaper to shop at Walmart than at Goodwill.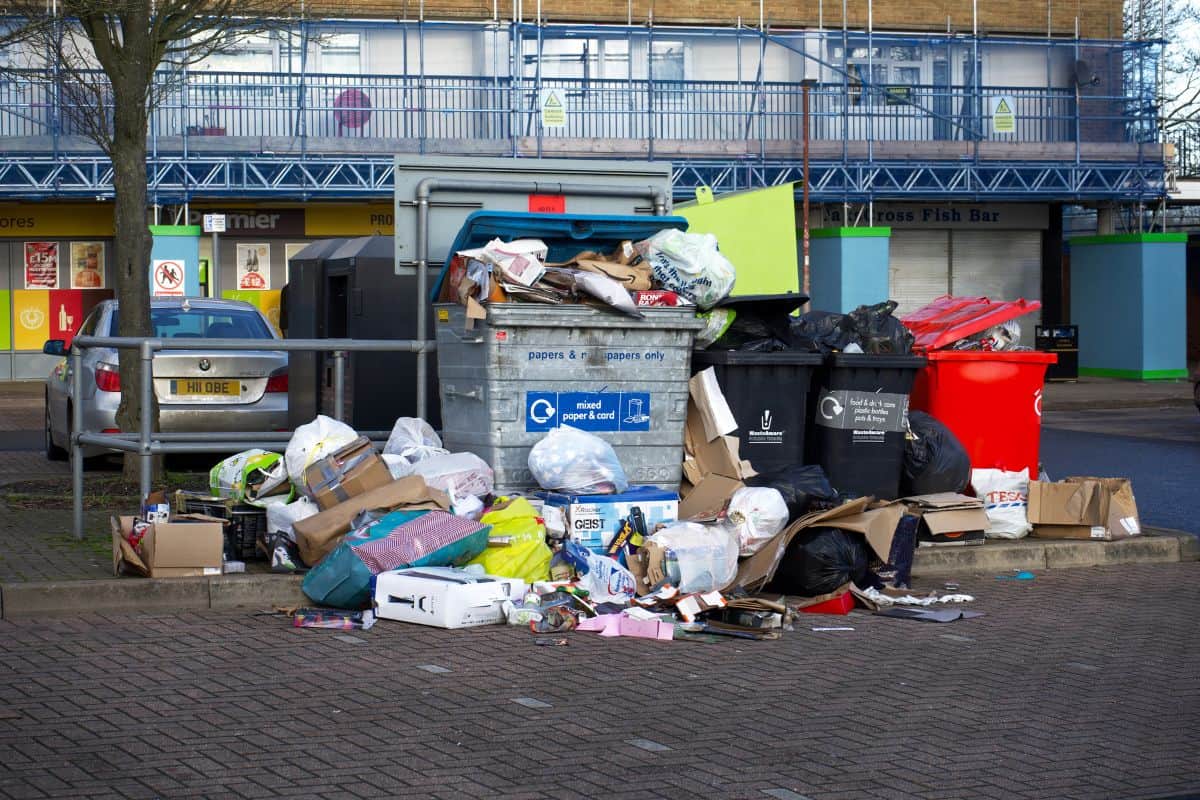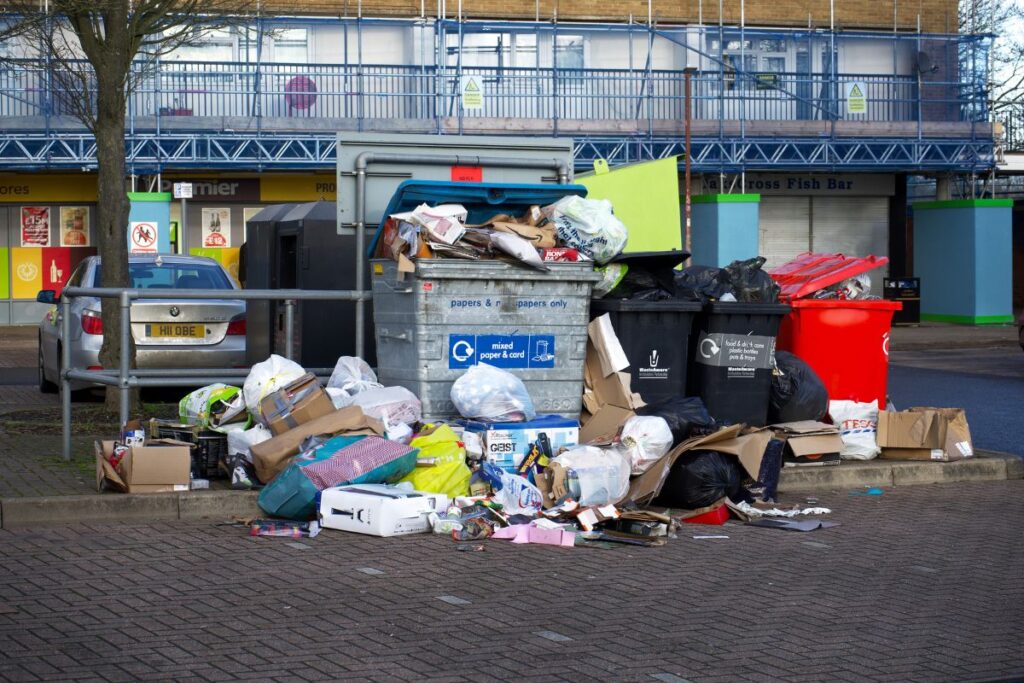 #2: A significant portion of donated clothes and clutter will be recycled – or thrown away.
90% of clothing donations made to the Goodwill or Salvation Army end up at textile recyclers.
Clothes are one of the most common items that people donate – and it's easy to see why. As sizes and preferences change, we evaluate our wardrobe and make decisions about what we want to wear.
We think we're doing something generous by dropping off bags of clothes at donation centers – but are we really?
In some cases, the answer is yes. Some donated clothes do make it into the hands of people in need. But not as often as you think – and not always in your local community.
Thrift stores often sell donated clothes for a profit. In a best-case scenario, most of those profits are used to support their community while also running the organization.
But if your donations don't sell, or they're determined to be in too poor condition to put on the sales floor, they'll likely be sold off in bulk and shipped to a recycling center. There, they'll be repurposed into textiles, rags, cleaning clothes, fabric filler, and all kinds of other stuff.
And in some cases? They end up straight in the landfill. Donated items that are dirty, damaged, or broken aren't helpful. And they end up in donation bins more often than you may think.
A short shelf life
While every organization is run a bit differently, I did some digging to understand how the donation process works at my local Goodwill.
I found out that donations that were in acceptable condition were in the store for one month. If they didn't sell within that month, they were sent to the Goodwill Outlet (which is an experience in and of itself).
The outlet sells items in dumpsters that are rolled out quickly. When items don't get any takers in a short period of time, they're either crushed in the trash compactor in the back, thrown in the garbage, or sent off to a textile recycler.
While there is a lot of waste created in this process, I can't fully fault donation organizations. When shows like Tidying Up come out and a massive amount of donations come in all at once, there is simply no way to keep up with that volume of stuff.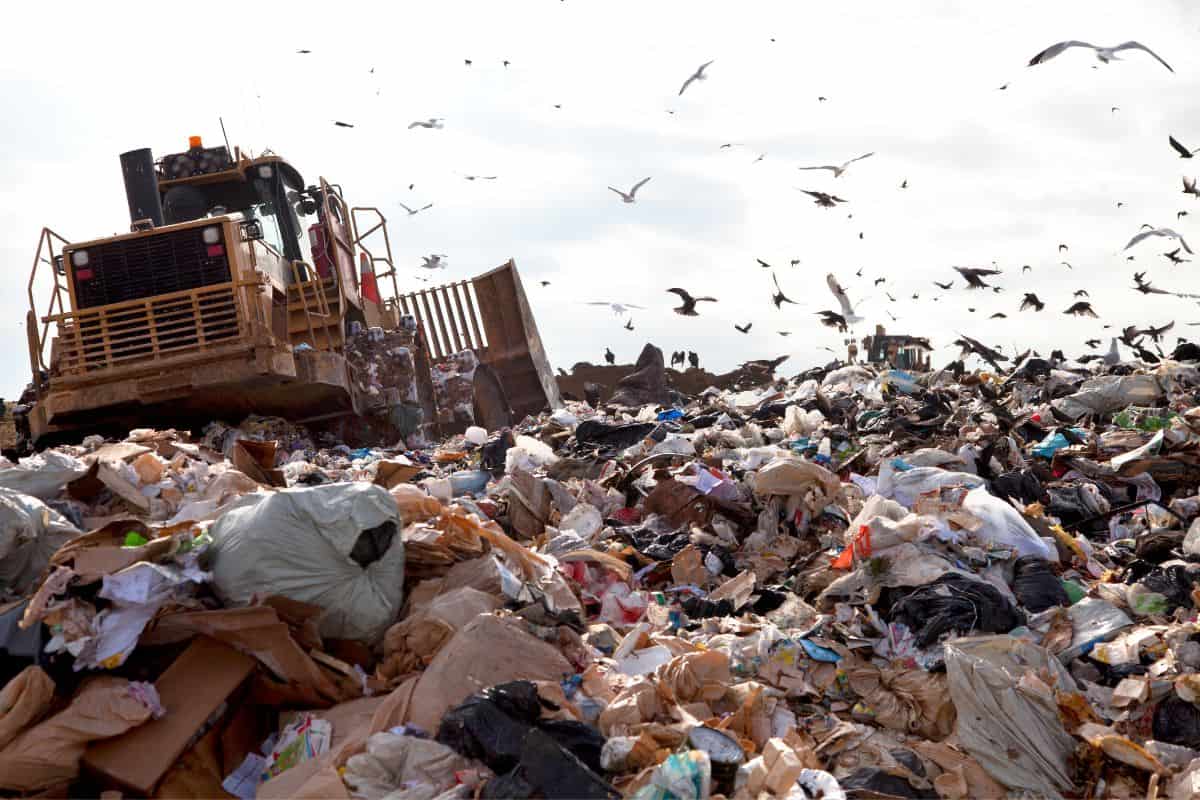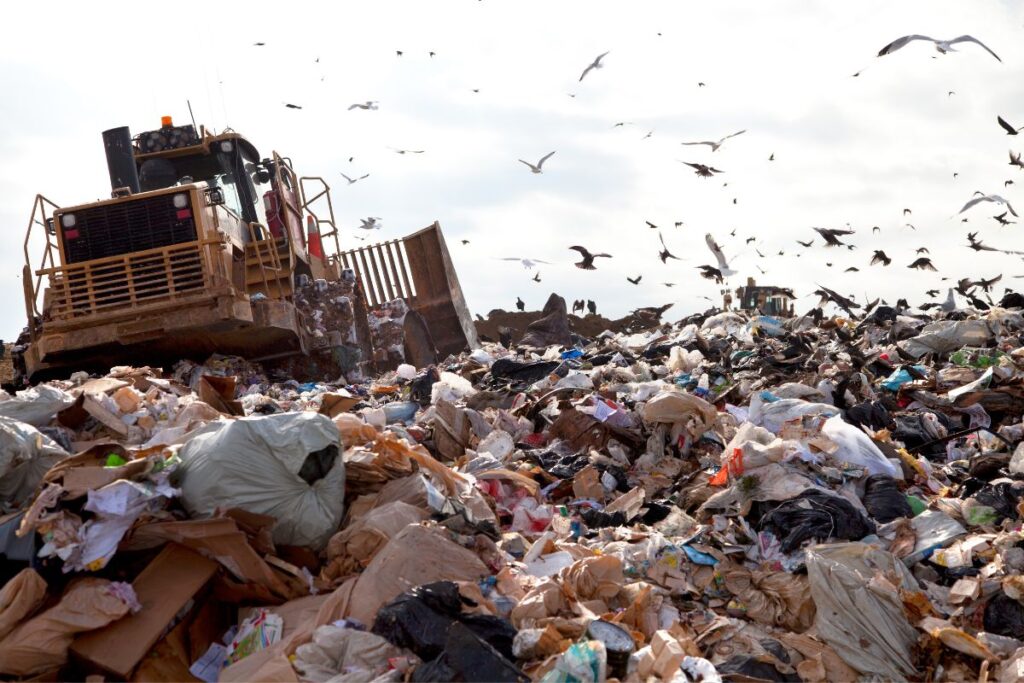 #3: Your donations can hurt the environment.
The average American throws away 81 pounds of clothes each year even though most of them could be recycled.
Donated stuff that ends up in the landfill adds up and creates a negative impact on the environment. 
And many donations are actually shipped far from their location of origin. For example, lots of clothes are shipped to sub-Saharan Africa to help those in need.
While your donation is helping someone in this situation, it's also contributing to pollution as it's being shipped thousands of miles across the world. Not ideal. It also leads to this next unfortunate fact on donating clutter…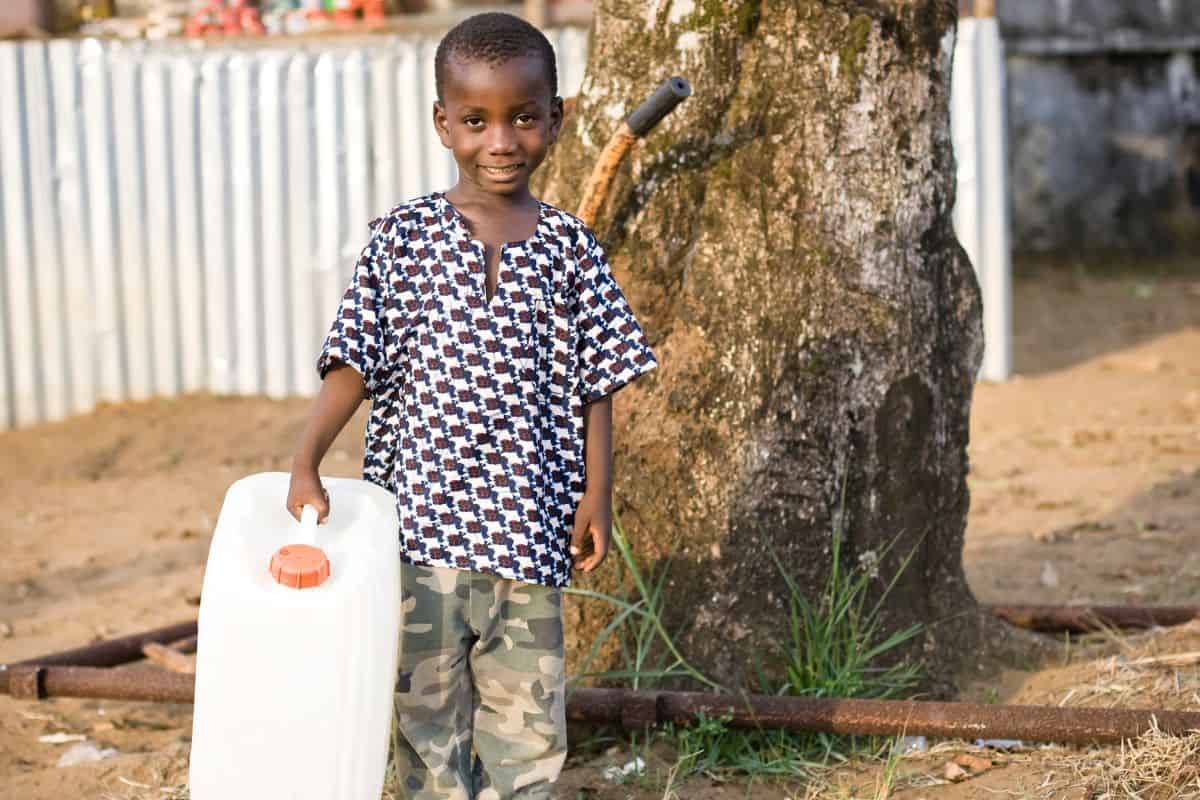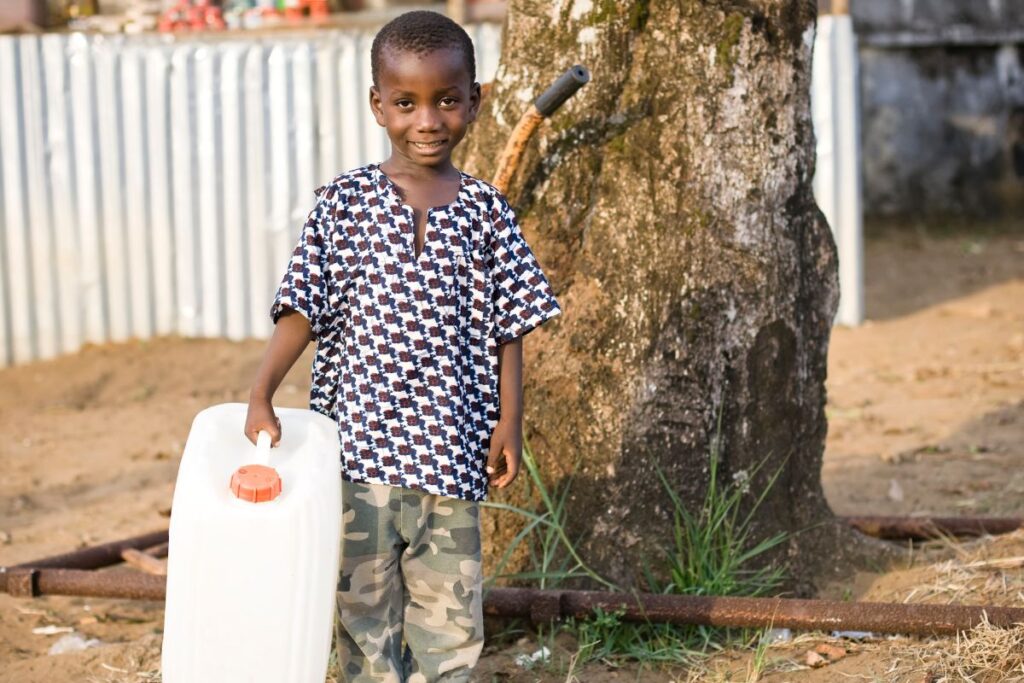 #4: Your donations can hurt the economy in third-world countries.
Kenya's garment industry went from creating 500,000 jobs years ago to just 20,000 in 2017.
An unfortunate side effect of much of our secondhand clothes being sent to third-world countries is that it's negatively impacted their own textile industry.
One example is in Kenya where decades ago 500,000 had jobs working in the garment industry. But as of 2017, only 20,000 people had jobs in that industry. Instead of continuing to produce their own goods, they've shifted to sending secondhand clothes domestically.
Zambia is a similar example where their clothing industry has largely been shut down due to donated imports. It's undercut their market so that people could no longer afford locally made pieces.
The continual inflow of clothing from North America makes it nearly impossible for these countries to create competitive products. Unfortunately, that decreases their industry and hurts their economy.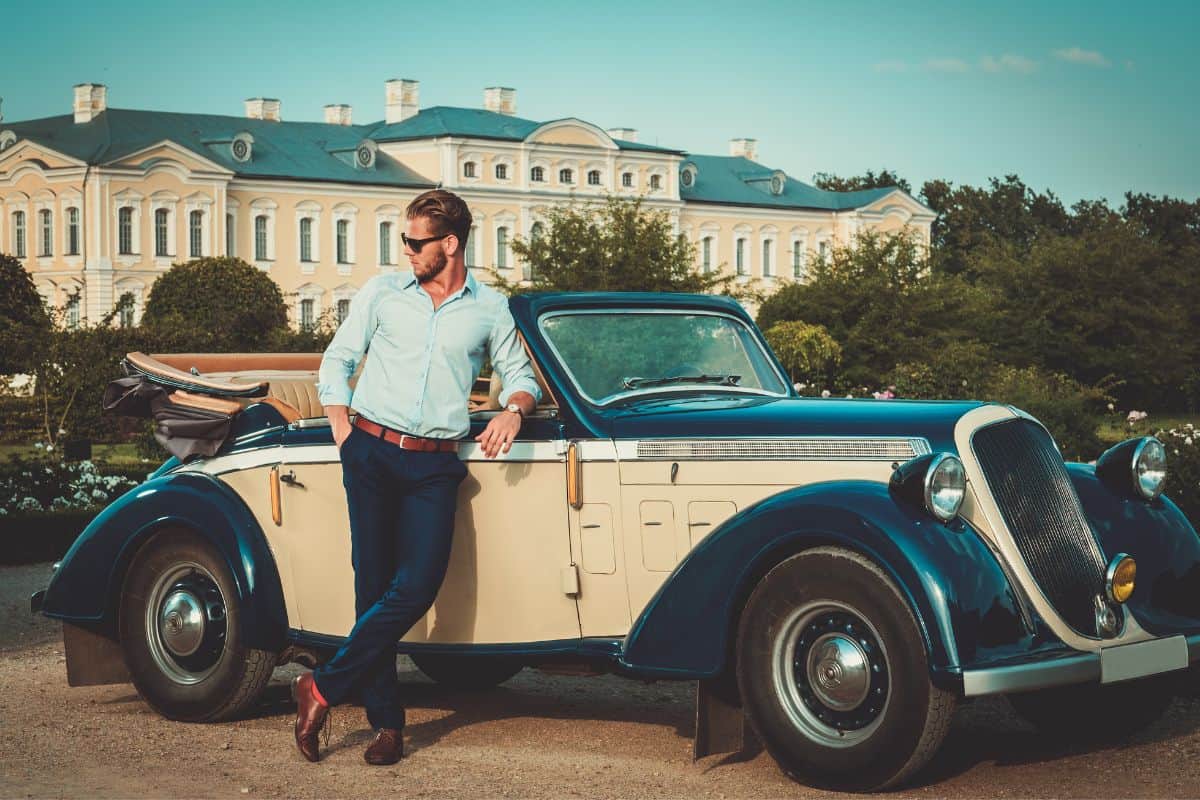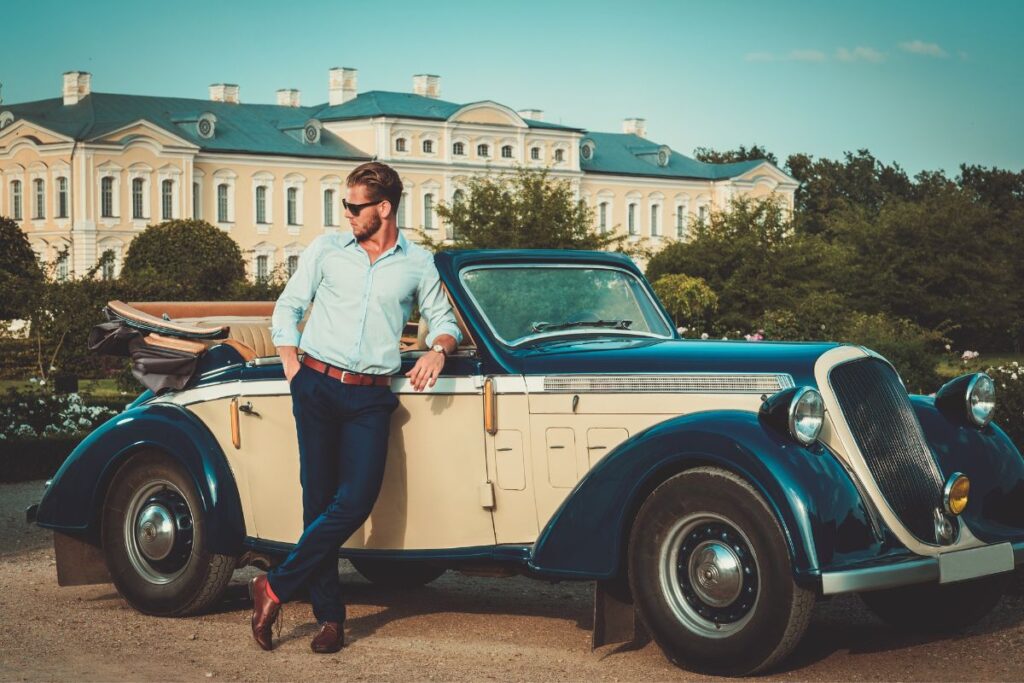 #5: Your donations are helping to pay some CEOs a considerable salary.
Years ago, an image went viral on social media that (incorrectly) showed how much the presidents and CEOs of some of the largest charity organizations in the United States were making. Unfortunately, the data shared wasn't entirely accurate.
However, in trying to do my own research into what some of the CEOs of the bigger organizations make, it was difficult to find any recent data.
What I did find was that James Gibbons, the CEO of Goodwill Industries until 2018, received $598,300 in 2017 (source). The current CEO, Steven Preston, received a salary of $729,000 in 2019 (source).
Goodwill refutes that any of their CEOs have ever made millions of dollars per year. However, they are well paid and some of the higher-ups in the organization make almost a million per year.
Goodwill Industries does provide programs and support within their communities so it's worth noting the positive impact that they have as well.
Not all companies are created equal when it comes to helping the needy. Some are contributing the vast majority of their earnings to programming. Unfortunately, others contribute significantly less to their community.
There are some big differences in the way various organizations run as well as how much their CEOs make.
If nothing else, this is a good opportunity to dig into how these non-profits run to see what percentage of each dollar goes back into the community. Then you can make informed decisions on which organizations you want to support.
In number two of the tips below on what to do with the stuff you don't need, we'll offer some resources to help.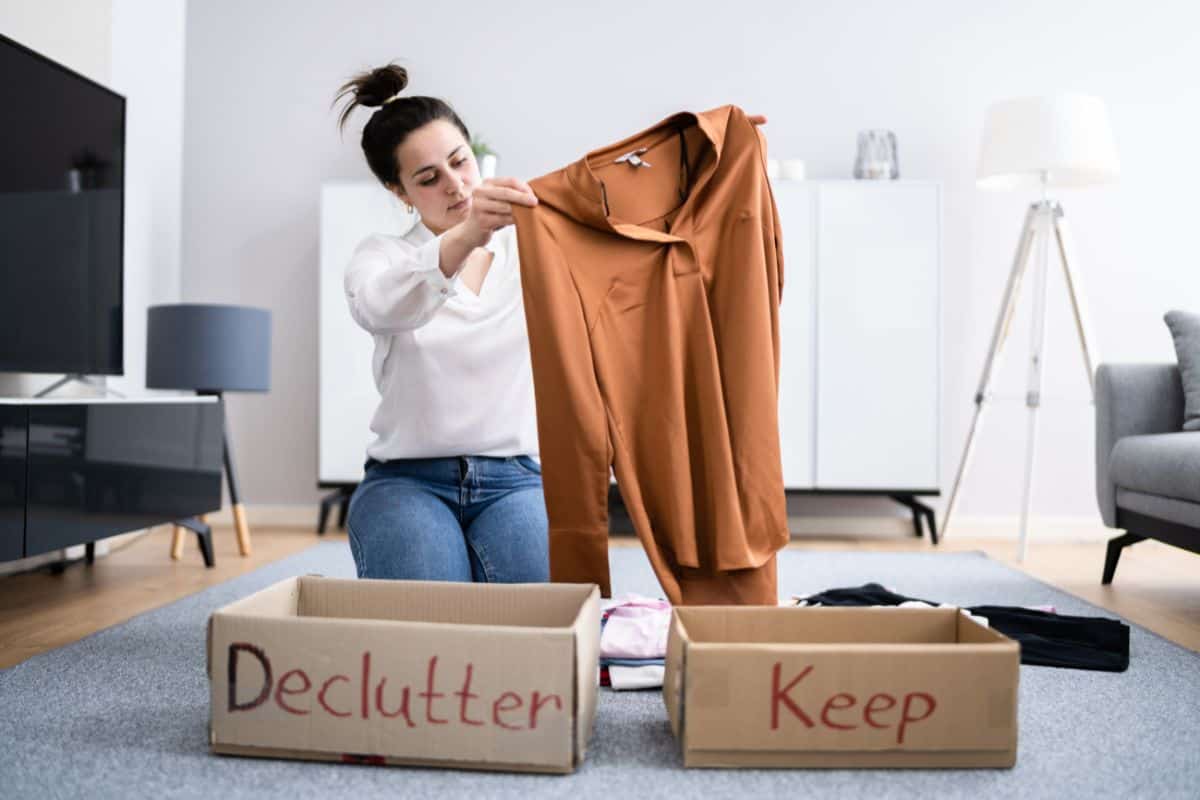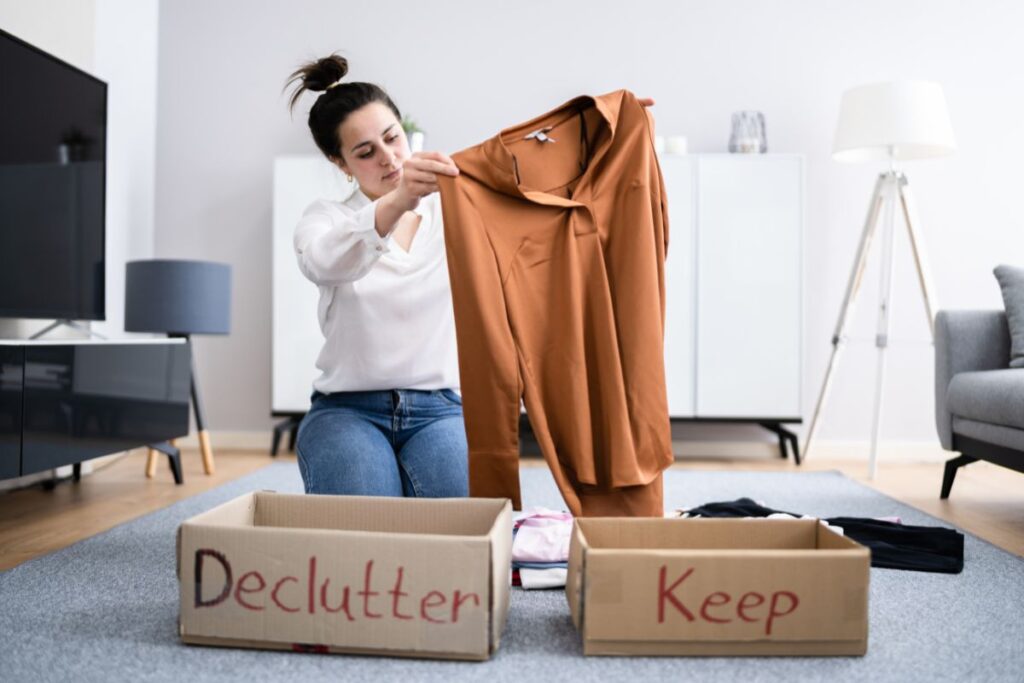 4 Tips on What Should You Do With Stuff You Don't Need
Given the facts on donating clutter, what should you do with things you no longer want? Does this mean you shouldn't donate your clutter to charity?
Not quite!
Donating your stuff is still better than tossing it straight in the trash – as long as you do it right. Keep these tips in mind as you determine how to best get rid of your clutter.
1. Consider selling unwanted items.
Selling your unwanted items could help keep items from going to waste while also putting a little money in your pocket.
There are some things to take into consideration when selling your items, but listing select things online for a competitive price can be a great win-win.
The buyer finds something they need or want for a deal and you get to make a bit of money while preventing the items from going into a landfill.
If the idea of trying to sell your things is completely overwhelming or unappealing, read on for three tips on how to donate wisely.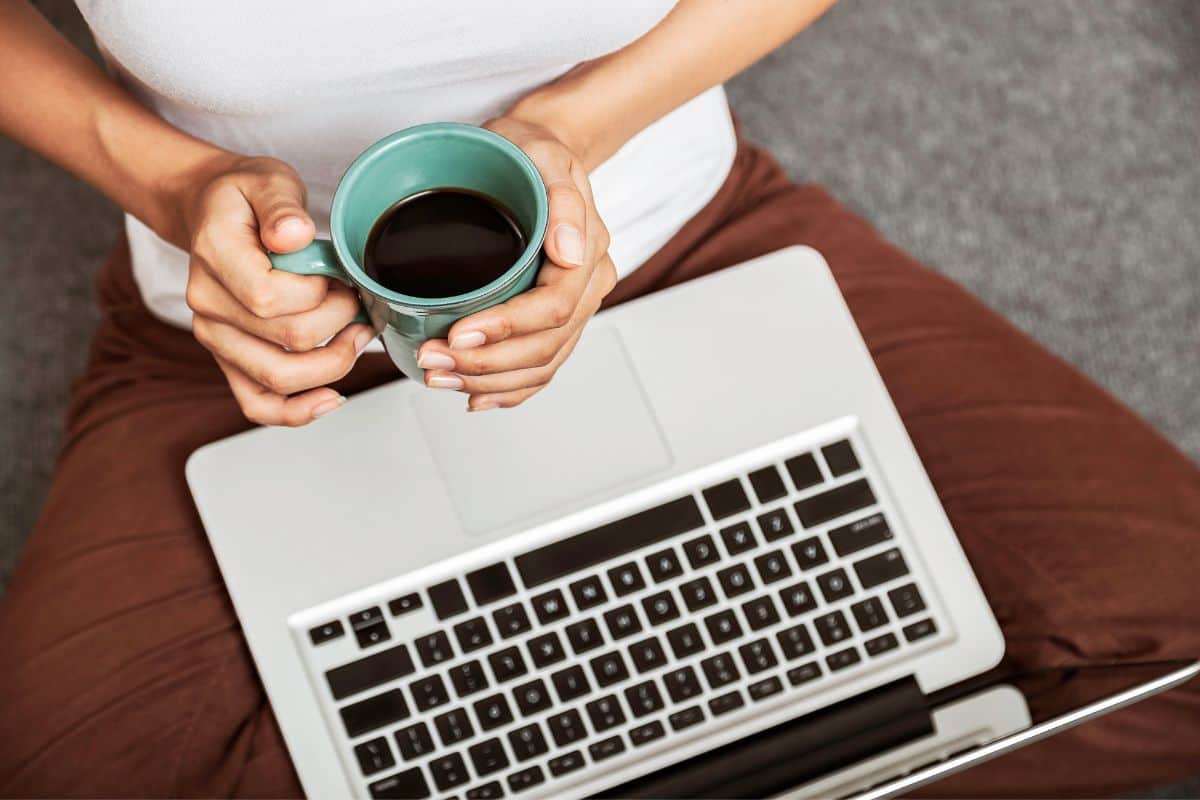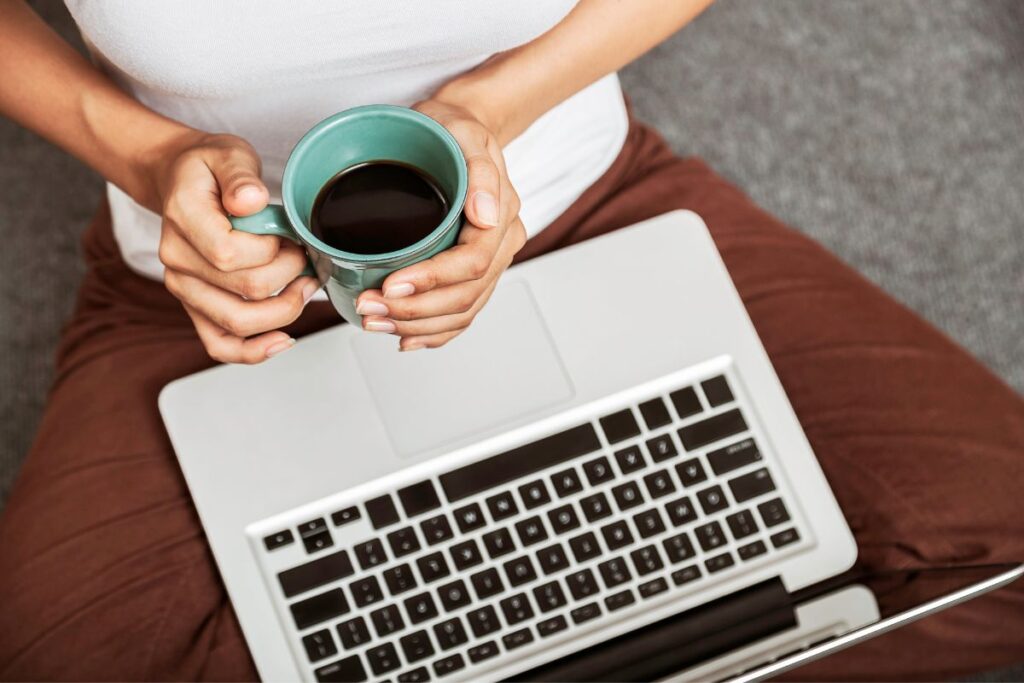 2. Do your research before donating to a charitable organization.
The most important thing you can do before making any kind of donation – physical or monetary – is do some research.
Look into the organization and see what you can learn. What reputation does it have? How transparent is it? What do they actually do with donations? What percent of their income actually goes to helping people?
You can ask your friends, search for feedback in community forums and Facebook groups, and check out a charity's website.
Take a look at independent third-party websites like Charity Watch or Charity Navigator. They'll give you an overview of the organization's practices, profits, and more.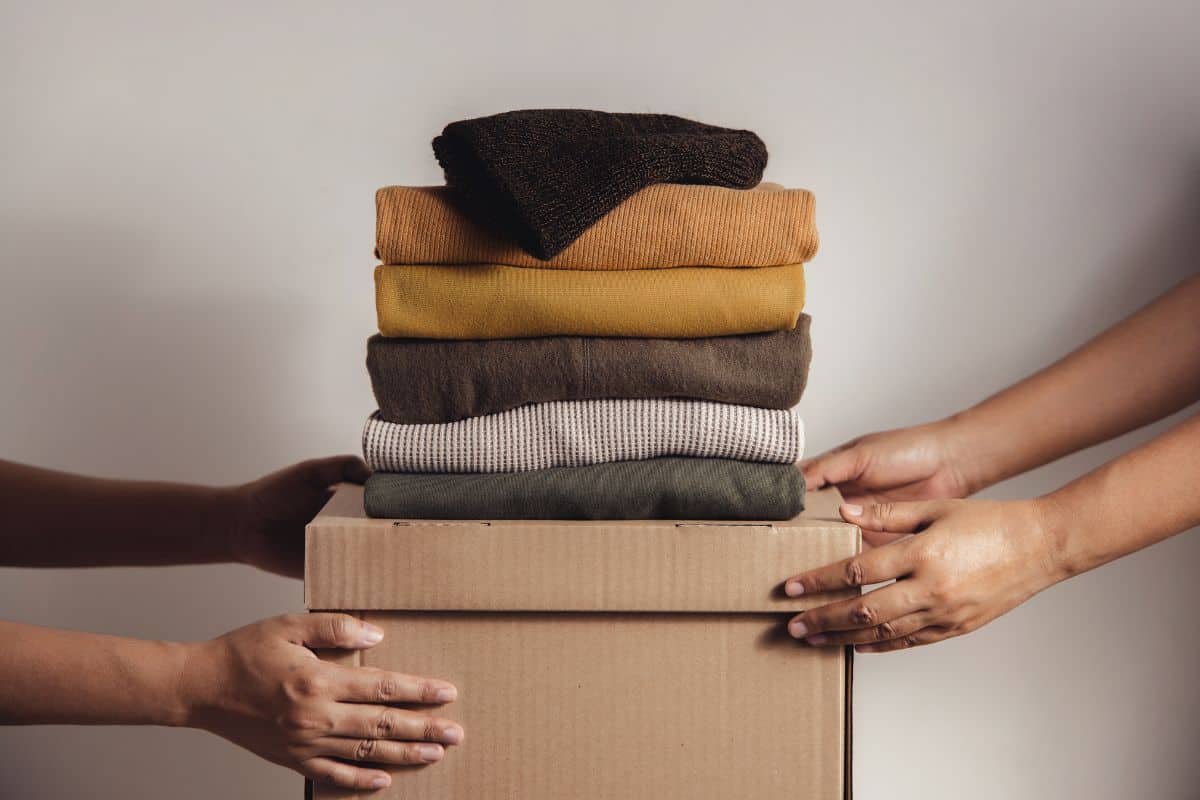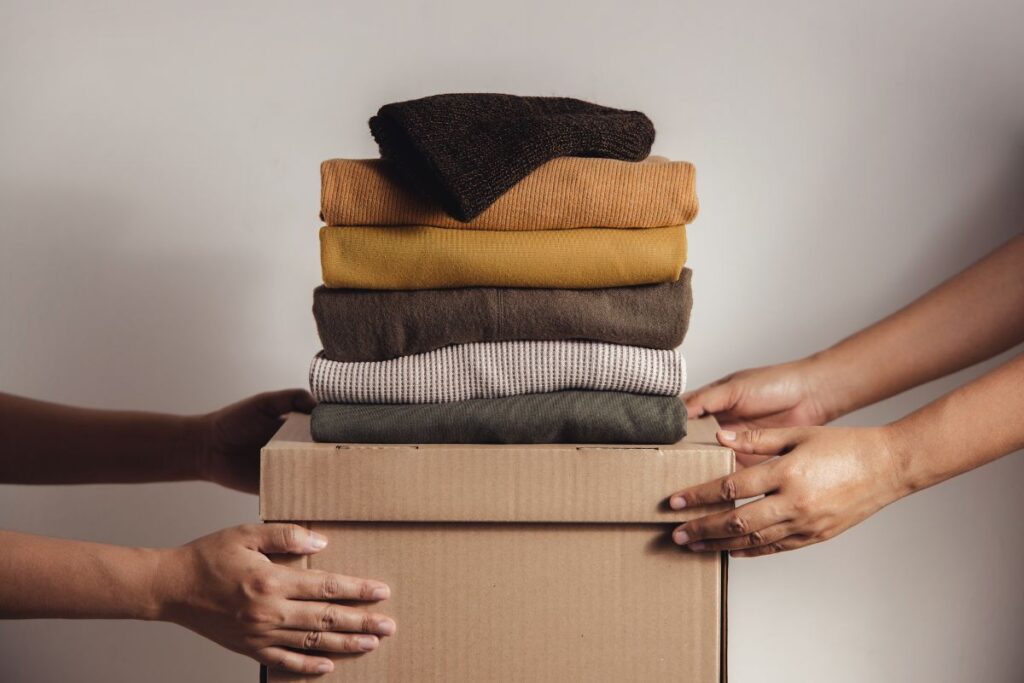 3. Whenever possible, donate directly to those in need.
You can ensure your donations go to someone who needs them by facilitating that transaction directly. Cut out the middleman and find someone who could personally benefit from your stuff.
Websites like Facebook, Nextdoor, and Craigslist can be really helpful for this. Join your local Buy Nothing group and gift your items there.
Find specific groups in your neighborhood or simply share with those you know and ask them if anyone in their network could benefit from the stuff you no longer want.
Chances are, you won't have too much difficulty finding someone who needs it. Given the rising costs of virtually everything, being able to donate within your community can provide much-appreciated help while decreasing waste.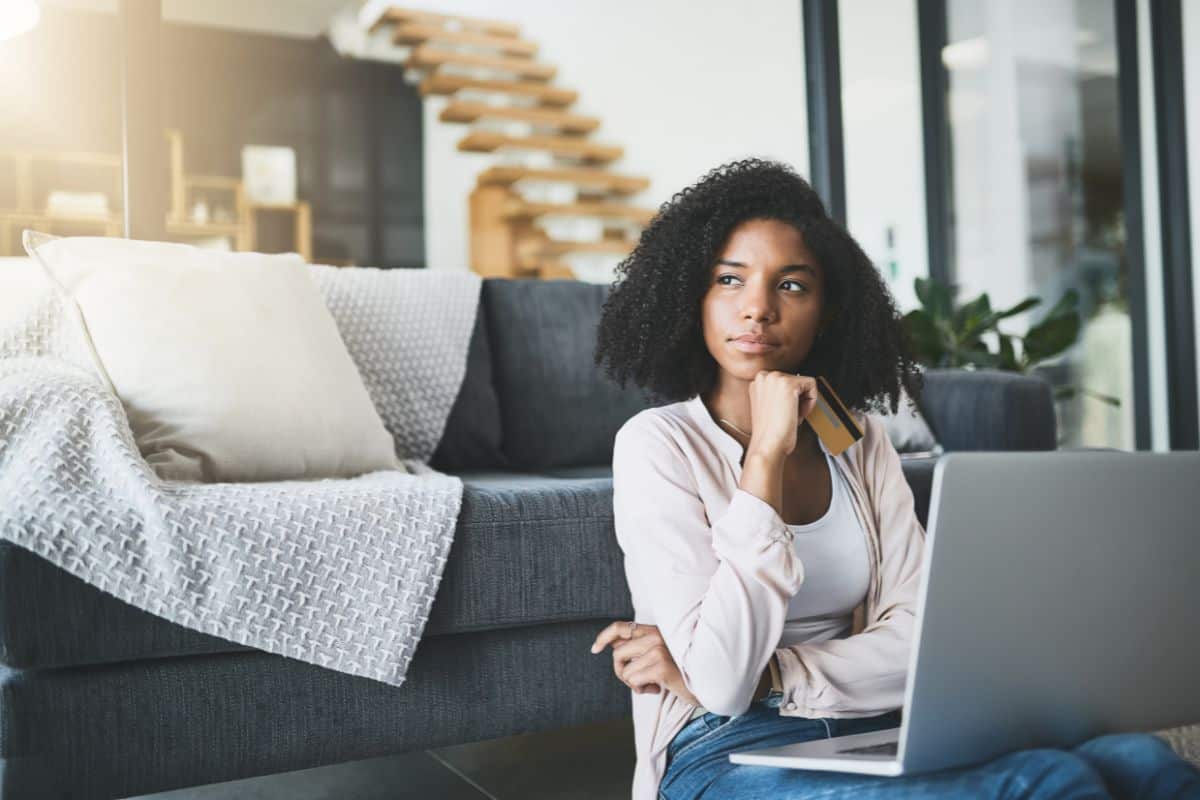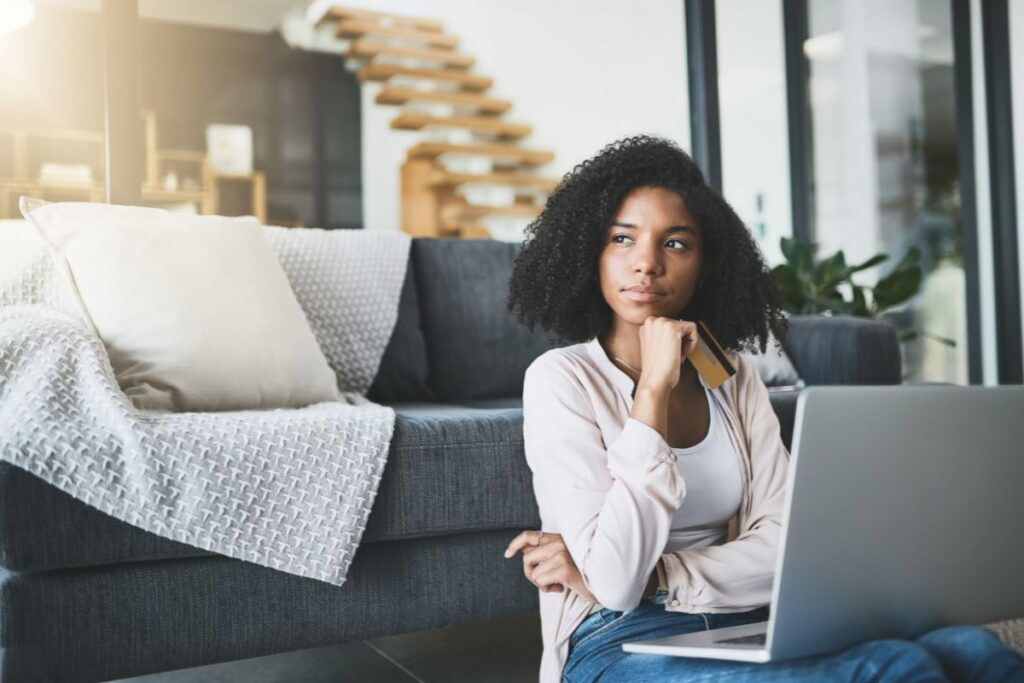 4. Don't buy so much stuff in the first place.
The best thing you can do to eliminate clutter is to avoid it altogether.
By shifting your shopping habits to reflect the "less is more" mentality, you'll stop the cycle of clutter. And you may even have more money to donate to those in need. 
By being conservative with your purchases and sticking to stuff you truly need, you can reduce waste while minimizing the clutter in your space. 
And by making monetary donations to charities that do meaningful work in your community, you can often make a bigger impact than you can by donating stuff. What many people who are struggling really need goes beyond your unwanted clutter.
Not only do charities typically have vetting processes to ensure the recipients of their help truly need it, but they also have access to better pricing, special suppliers, and other avenues that get them "more bang for your buck" as well as providing other necessary services and support.
Which of the facts on donating clutter surprised you most? Comment here and let me know!
Sign up on the form below to get weekly decluttering and simplifying inspiration sent straight to your inbox. You'll also get the free 8 Quick Wins for Decluttering Worksheet to help you start to simplify your life today.