A guest post by Jen Rao of Clear Your Life
Inside: Downsizing early in life is a great option for some people. This is my story of how and why we chose to downsize early in our lives.
Downsizing isn't just for elderly retirees anymore.
Why wait decades to minimize your living expenses and maximize your free time? Nowadays, more people choose to downsize decades ahead of traditional retirement age.
Are you curious why?
Society's values are changing. We stay at jobs for shorter amounts of time and work from home with minimal technology.
In the past, one would live to work while holding out for a magical retirement decades away. But that path doesn't hold the same promise.
In fact, my own father's retirement dream was taken away from him. I saw him let go from his company suddenly after years of dedicated service.
Or maybe you've heard of tragic stories involving those who waited their whole lives to enjoy life once they retired. But once they finally made it, they passed away months later.
Growing up, I never planned on downsizing early in life or living in alternative dwellings.
Yet every time my husband and I moved, our homes seemed to be on the smaller side.
The common theme in all of our living spaces was simplicity.
I believe living simply means letting go of society's expectations and creating a life that makes sense to you.
Because to me, life is an adventure.
You may consider an early downsize if you're serious about minimizing your possessions, want to drastically lower your monthly expenses or wish to experiment with alternative ways of living.
Ready to learn more? Let's get into it!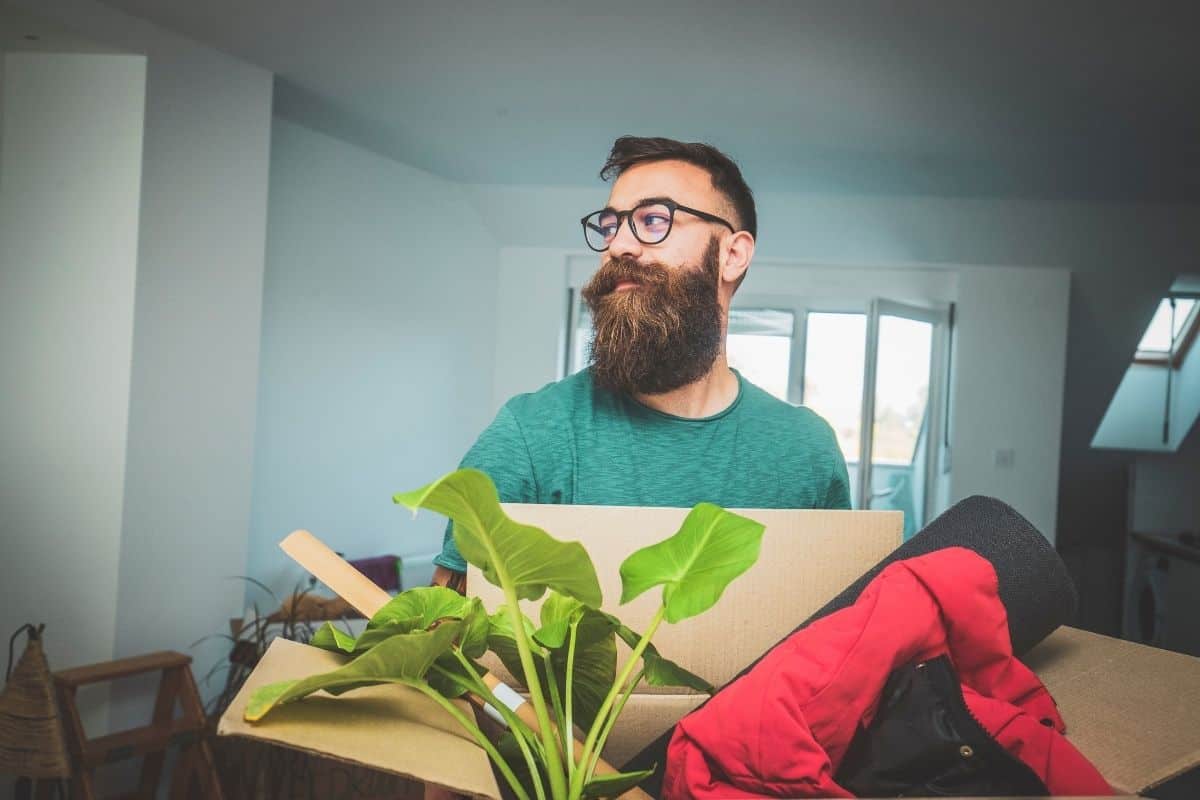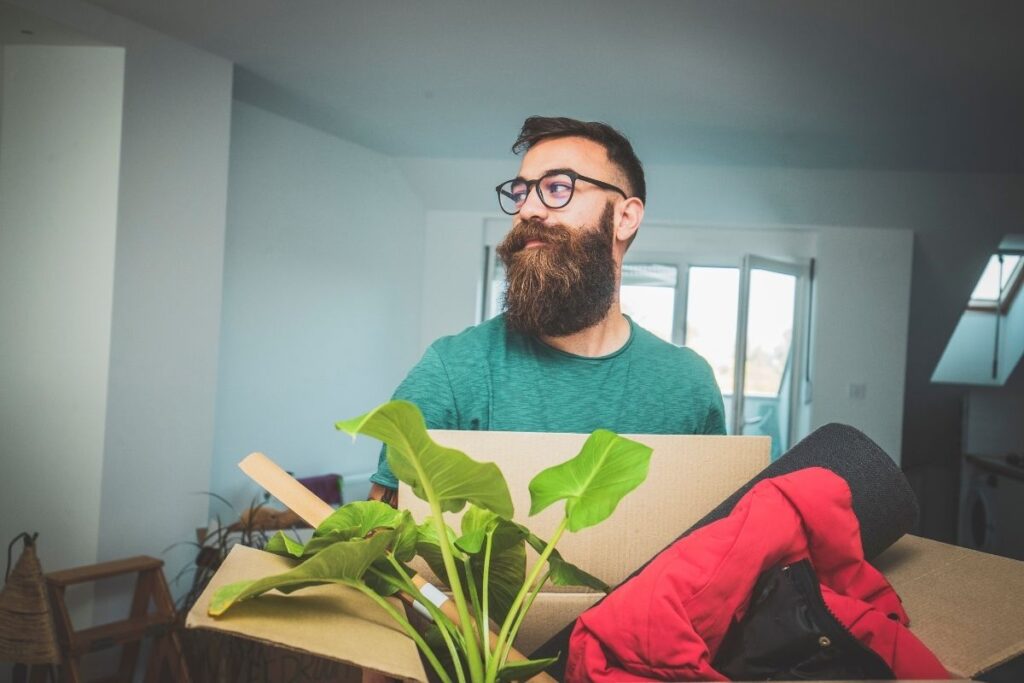 Why Downsize?
Money is renewable, time is not. I believe a smaller home makes you rich in time. Just imagine, what would you do with more time? Who would you spend it with?
Joshua Becker, author at Becoming Minimalist shares:
"my story begins in suburban Vermont while I was cleaning the garage, my wife was cleaning the bathrooms, and my 5-year old son was playing alone in the backyard. I struck up a regular conversation with my neighbor who commented, "Maybe you don't need to own all this stuff."
The juxtaposition was striking. My possessions piled up in the driveway… my son in the backyard… and my day slipping away… I immediately recognized something needed to change. My belongings were not adding value to my life. Instead, they were subtracting from it."
Maybe you have unused square footage in your home that you spend heating and cooling. If so, downsizing will have a positive environmental impact.
In large homes, there are often rooms that never get used and end up as storage areas for untouched items.
Smaller homes are available to fit every budget. However, I've noticed a common misconception that downsizing automatically means you'll save money.
Remember, you can lease an RV for $300k, it all depends on what you choose!
Still if you wish to live simply and become debt-free, a smaller living space can really help.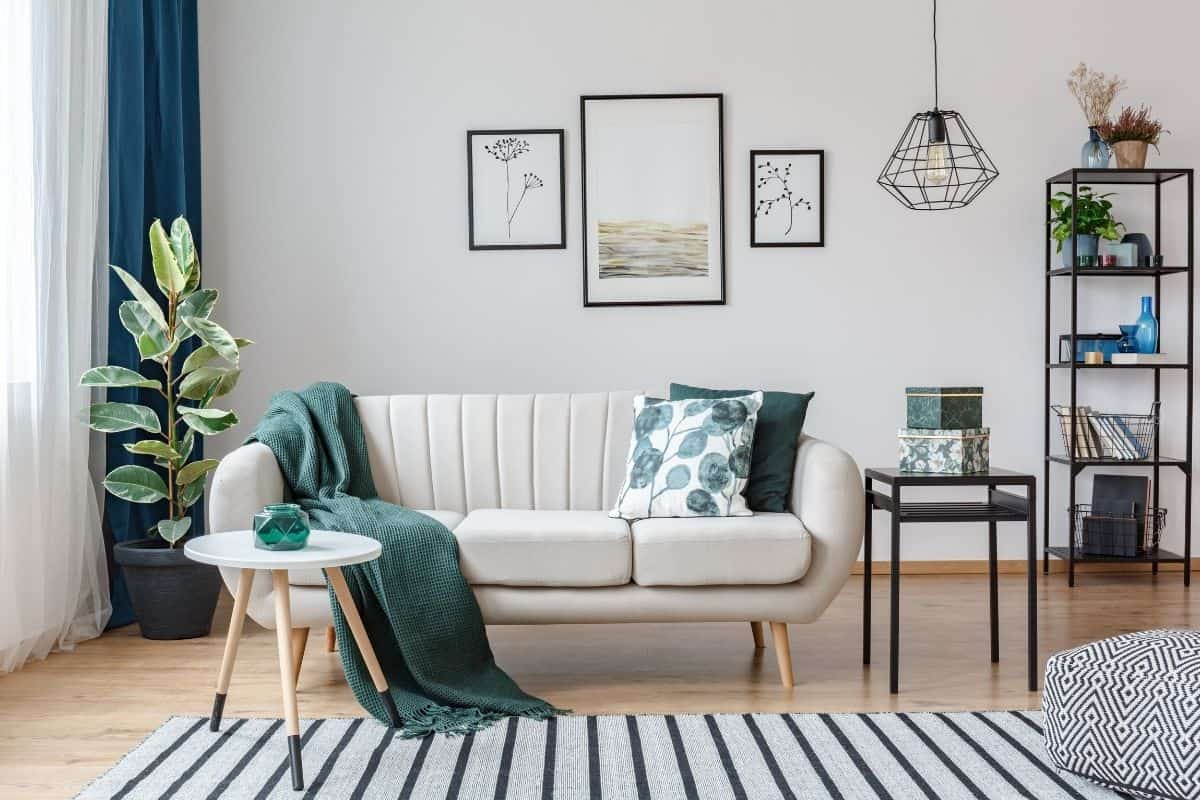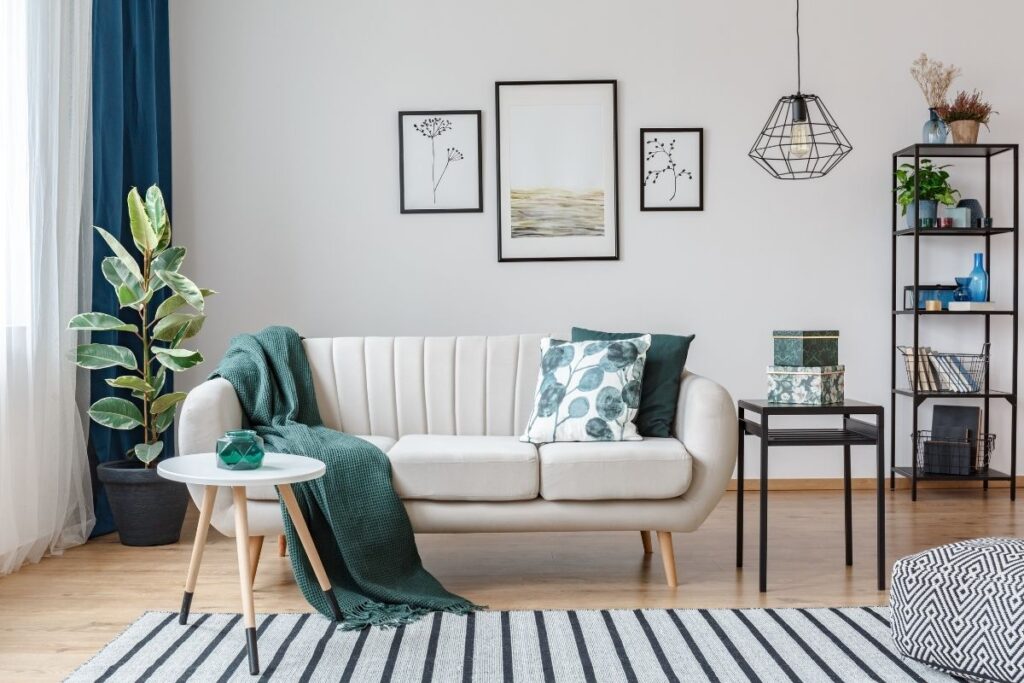 My Experience with Downsizing Early
My husband and I have always valued travel above all else in our relationship. We prioritized money in our travel fund over buying new clothes or increasing the square footage of our homes.
Our first apartment was a rental priced far below what we could technically afford. This meant we always had extra money to travel with.
After that apartment, we purchased a modest home on an acre of beautiful land.
Then, I discovered YouTube channels like Exploring Alternatives and Gone with the Wynns.
They offered hours of intentional living inspiration and I was hooked.
I shared a video of the Wynns living and traveling full-time in their RV and told my husband "we could do that, let's do that."
And off we went on the next chapter in our lives.
Starting the downsizing process
We renovated a Box Truck into a tiny home on wheels to move across the country in. Our new home would have only 112 sq ft of living space.
Within a year we had donated or sold 75% of belongings – we couldn't keep anything "just because."
We also held a garage sale three months before moving into our new tiny home. This helped us let go of a large amount of items in a short amount of time.
Now, over three years later we've upgraded to a 300 sq ft fifth wheel RV that we've renovated ourselves. To me, it's the cutest little apartment on wheels ever!
In my life, downsizing means flexibility.
Each season is a new opportunity to create a life we love.
We also have more control over how much our lifestyle costs. This was important in 2020 when we lost work due to the pandemic.
I realize my downsizing story is extreme, and I'm not here to convince you to move into 112 sq ft. I know it's not for everyone!
The good news is, there are plenty of options if you're considering a move into a downsized dwelling.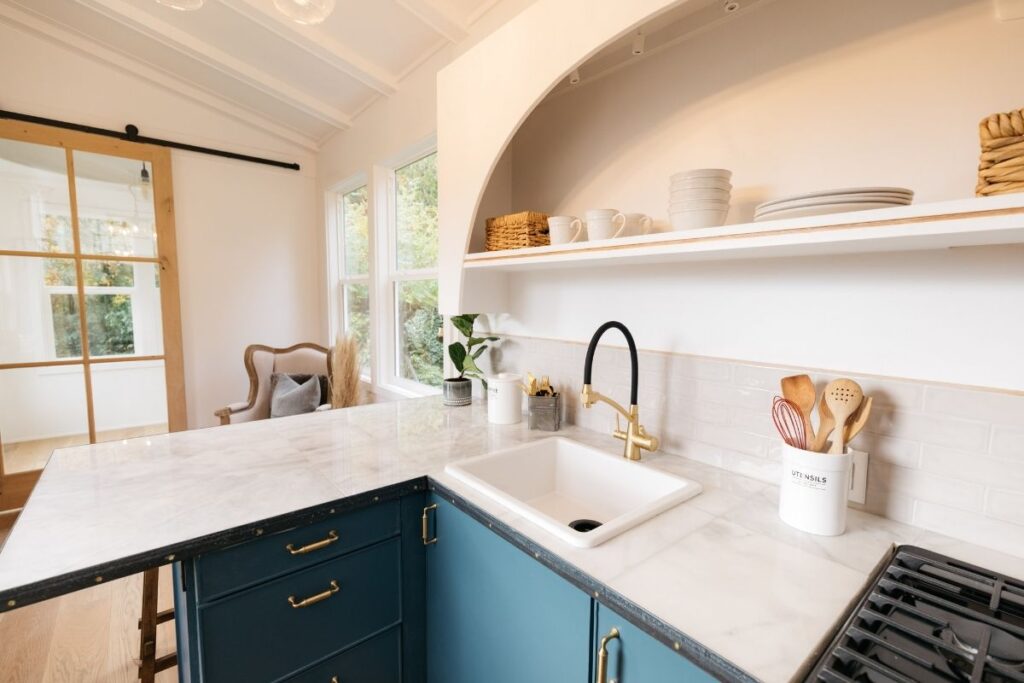 Different Types of Smaller Dwellings
A smaller home or apartment is the most traditional downsizing choice. You'll find they are easy to clean and take care of, yet you don't have to get rid of everything you own like I did.
Condo
Imagine living in a beautiful condo downtown in a big city. Without vehicle costs, you could spend less monthly than a lower-priced large home in the suburbs!
This also eliminates time commuting in and out of the city. Plus, condo living means professionals take care of the landscaping and repairs in your life.
Cottage
Maybe city living isn't your thing. You could opt for small cottage out in the country.
The beauty of smaller dwellings is that there are such a variety of choices for whatever your preferences are. Minimalism looks different for each person and there are many small dwelling options to fit your needs.
Tiny house
Have you watched any of the HGTV shows and thought that a Tiny Home would suit you best? These ingenious dwellings are made with real home building supplies, can be customized, yet can also be driven down the highway if you decide to move.
It's important to note – not all areas allow tiny homes. Google your municipality to learn the rules specific to where you live.
RV
Like I mentioned earlier, my husband and I currently live in a renovated RV. They truly come in all shapes, sizes and costs!
To keep RVs light and easy to drive, they are typically made with flimsier components than an apartment or tiny home. But if you plan on moving around while maintaining a level of comfort, they can't be beat.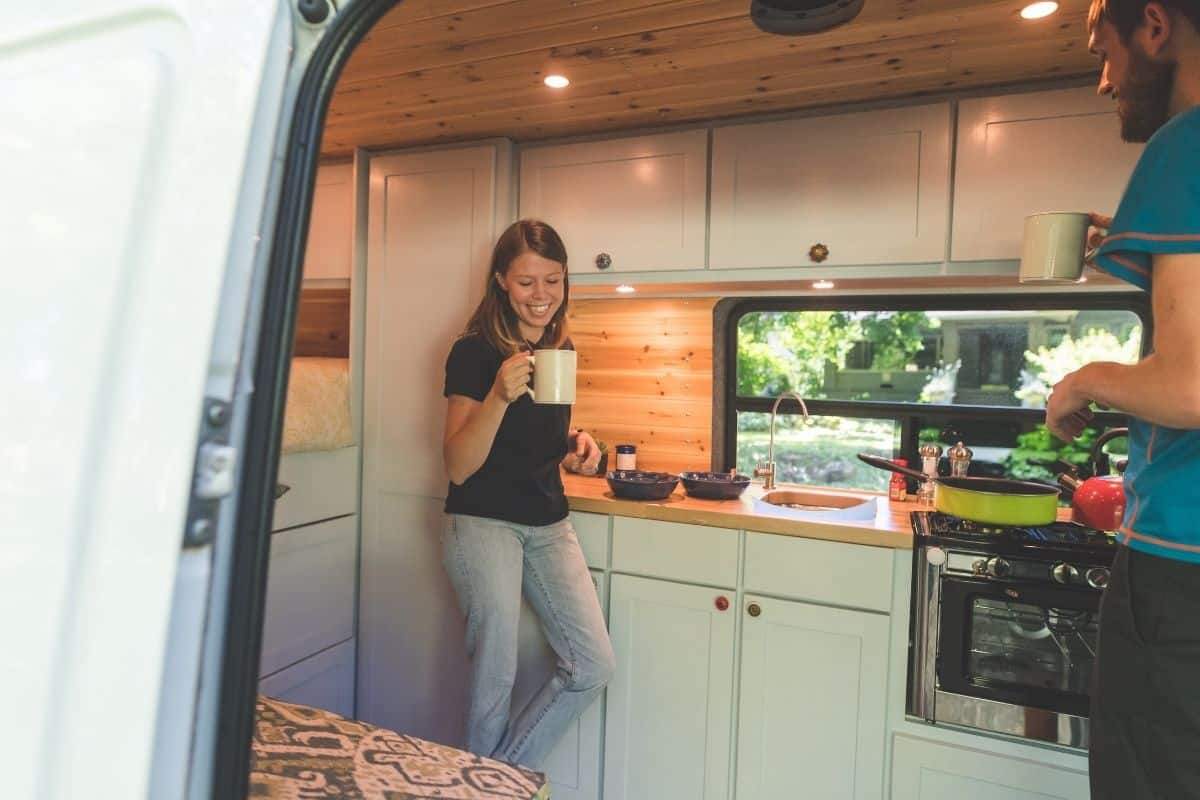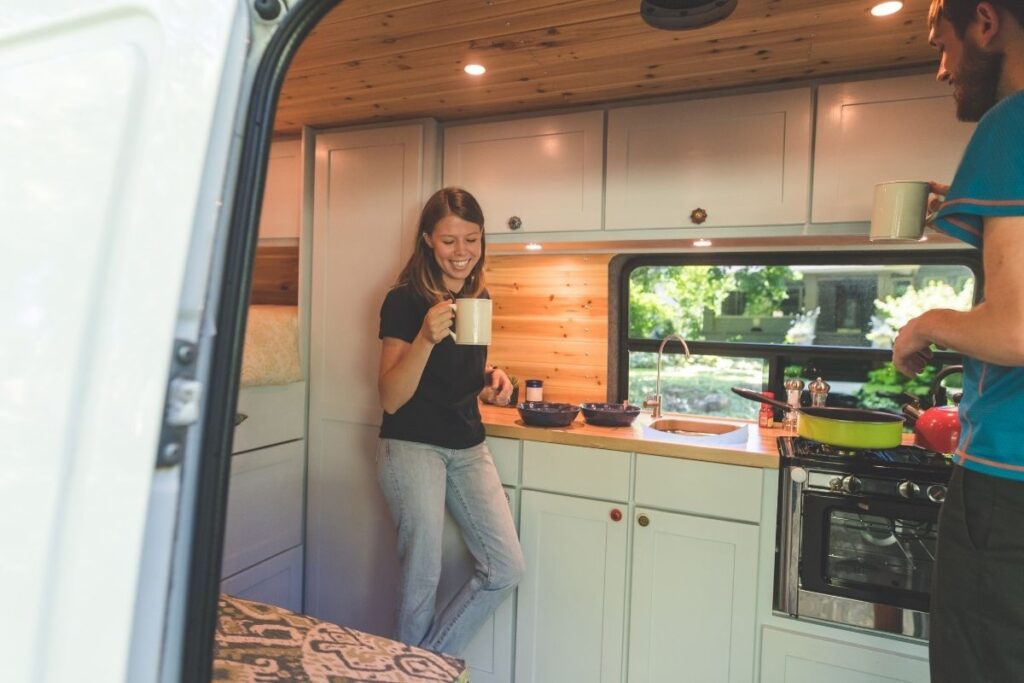 Converted van
I've saved the most extreme downsize option for last – living in a converted van. Trust me, it's not for the faint of heart.
While you can travel almost everywhere in a van, you'll need extreme minimalism and organization skills.
I still giggle at the glamour shots of #vanlife. Not all is as it seems on Instagram. While van life is a lot of work to keep up, the payoffs are worth it if aligned with your values
How to Know if Downsizing Is for You
Less home to take care of, more time to spend as you please. I believe this is the greatest motivation towards downsizing your life.
After years of experience downsizing my life, I'd suggest the following simple steps.
Create a plan + choose your new living space
Make the move!
If you'd like to watch the full story of our Box Truck conversion, Exploring Alternatives interviewed us on their channel. Click here to watch.
Have you considered downsizing your life? Let us know in the comments!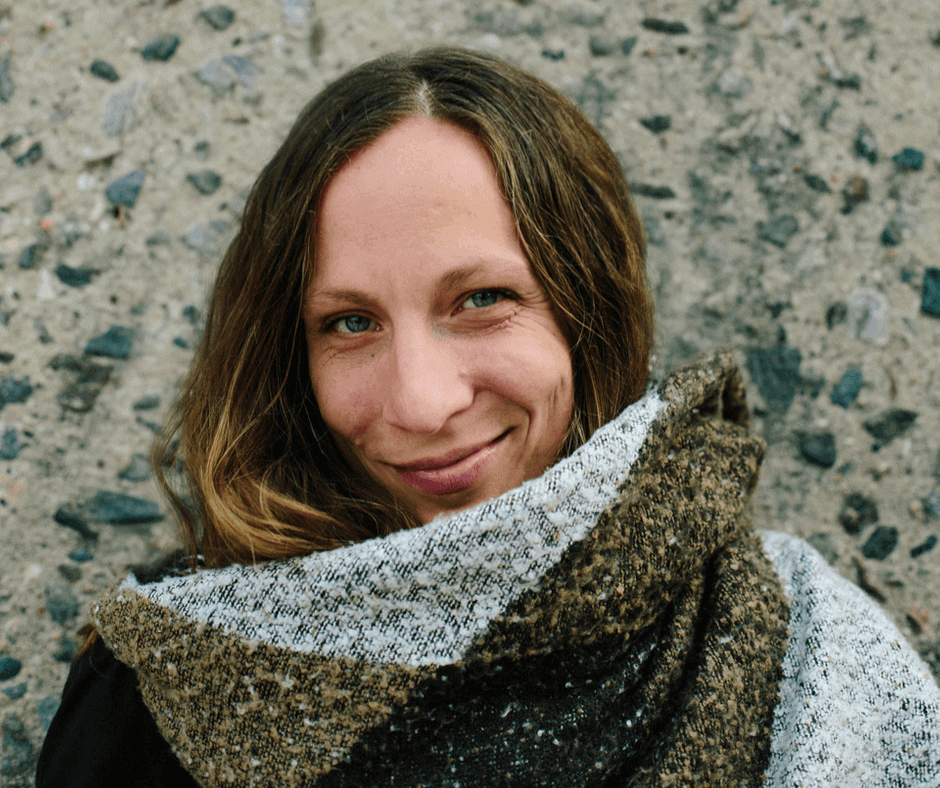 Jen is an intentional organizer who specializes in decluttering (and its magical benefits!) She helps women create peace in their lives by clearing their mind, home & spirit. Jen shares her fresh, approachable take on simple living, organizing and intentional living. You can find her work at Clear Your Life and on Instagram.
Want to keep up to date with The Simplicity Habit? Sign up on the form below and get weekly tips on simplifying and decluttering sent straight to your inbox! You'll also get the free quick wins for decluttering checklist to help you get started today.