Inside: Working from home can take some adapting. Learn the best productivity hacks for working from home so you can get more done!
For many of us, working from home has become the norm. We wake up, roll out of bed, and commute from the kitchen to the home office – wherever that might be.
Whether you're working from a dedicated space, your kitchen table, your patio, or somewhere else, one thing is certain – you've got to be productive.
Unfortunately, working from home can lead to lots of distractions, and it's easy to find yourself behind on your to-do list.
If you're on a mission to be as productive as possible when working from home, I've got you covered. Keep reading to learn how you can maximize your work from home productivity.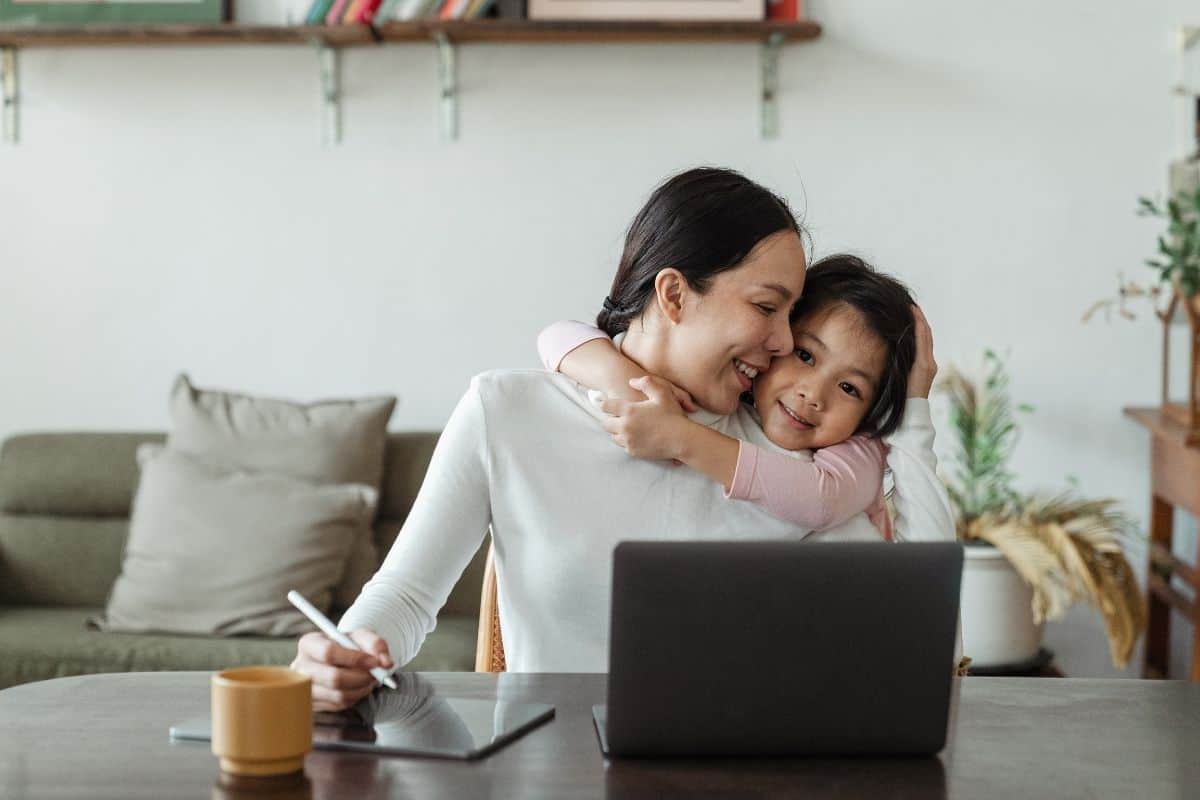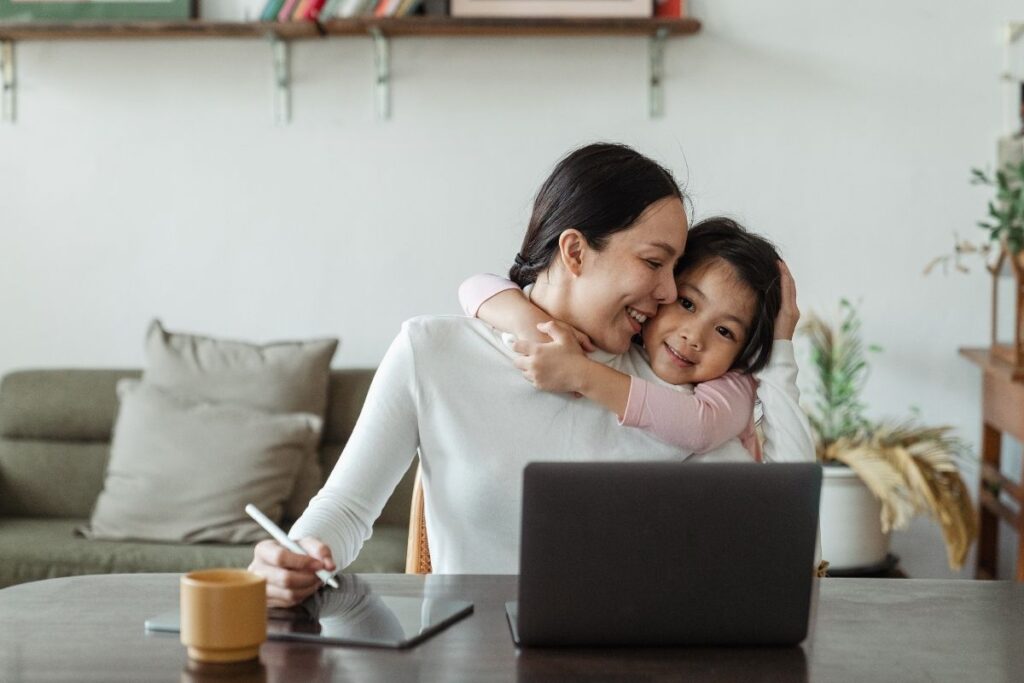 The Pros and Cons of Working From Home
For many of us, the idea of working from home is exciting at first. And, to be fair, there are a ton of benefits.
You get to wear whatever you want, avoid the morning traffic, cook lunch in your own kitchen, and not have to deal with constant questions and interruptions from coworkers.
You can work from your desk, your bed, your couch, or wherever. If you're lucky, you might be able to squeeze in a quick workout or load of laundry as you navigate your workday.
But as easy as it is to romanticize the idea of working from home, it isn't all benefits.
Disadvantages of Working From Home
In fact, there are quite a few downsides to working remotely.
Speaking from personal experience, working from home can drive you stir-crazy. You can go days without a change of scenery if you don't have an excuse to get out of the house.
When you want to share something exciting, bounce an idea off of someone, or collaborate on a project, you've got to put in time and effort to make it happen. You can't just lean over the cubicle wall and have a conversation.
You're probably paying more as far as your bills are concerned since you're at home all day – not at the office.
And without the focused environment an office creates, it can be hard – if not impossible – to stay focused. Especially if you have distractions like kids, pets, or noisy neighbors in your life.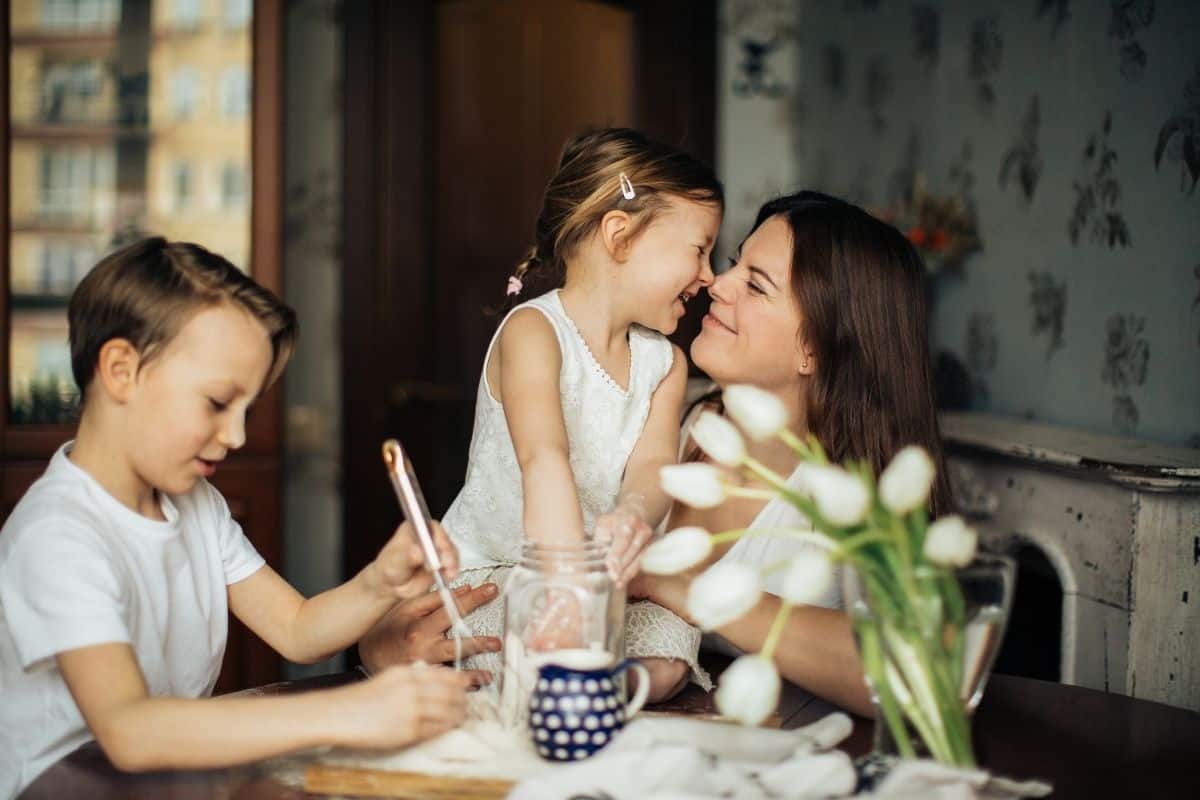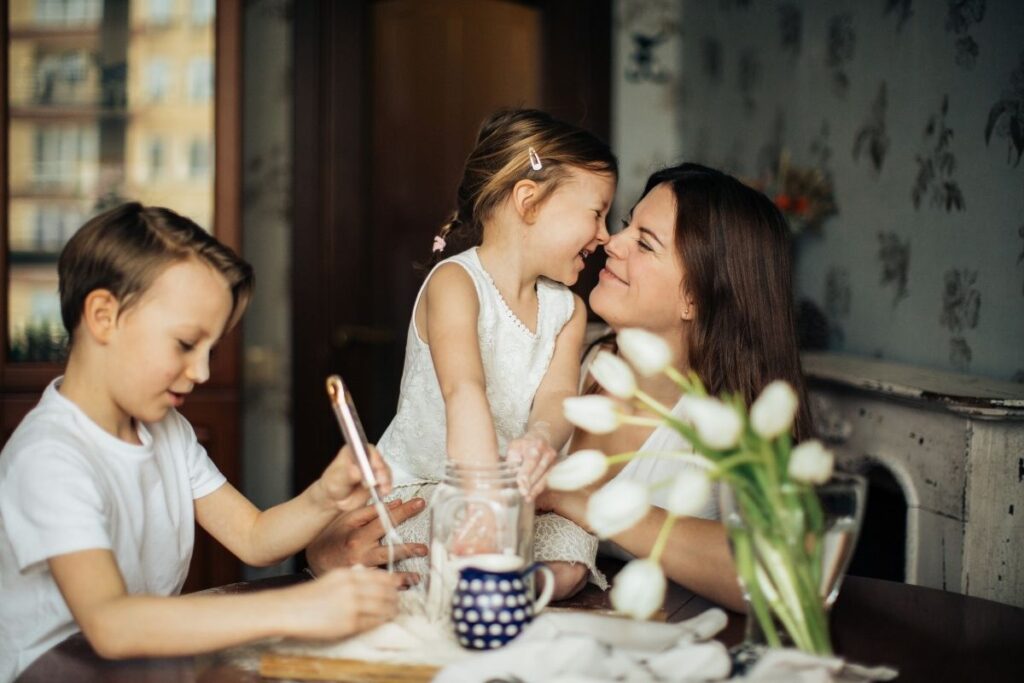 How to increase productivity working from home
There are plenty of things you can do to maximize your productivity when working from home. As long as you're willing to put in a little effort, you can make your environment more conducive to work.
There are productivity hacks for working from home that you can use to get more done during your workday.
By eliminating distractions, taking advantage of technology, and treating work like work, you can take your productivity working from home to new levels with these remote work hacks.
Productivity Hacks for the Work From Home Professional
Whether you chose to work remotely or the remote life chose you, working from a home office can be tough when you're in a traditional, professional role.
Managing expectations and navigating the nuances of the office without actually being there can be tough – and taking care of yourself as you do it can be even tougher.
If you're looking for ways to hack your productivity when working from home, you can…
1. Make a work schedule and post it for your family to see.
One of the biggest challenges of working from home can be the distractions your family creates. Even though they have good intentions, the smallest interruption can be a big headache when you're focused.
By posting your work schedule for your family to see, they'll know when they can say hello – and when they need to let you get work done.
Establishing routines for your family and your own work habits will help things to run more smoothly.
2. Dress for success – just like you would at the office.
When you work from home, it can be tough to get into the work mindset. An easy way to make it happen? Dress for your day as though you're heading to the office.
You'll be surprised to see just how much more productive you'll be when you take off the pajama pants in favor of something a little more professional.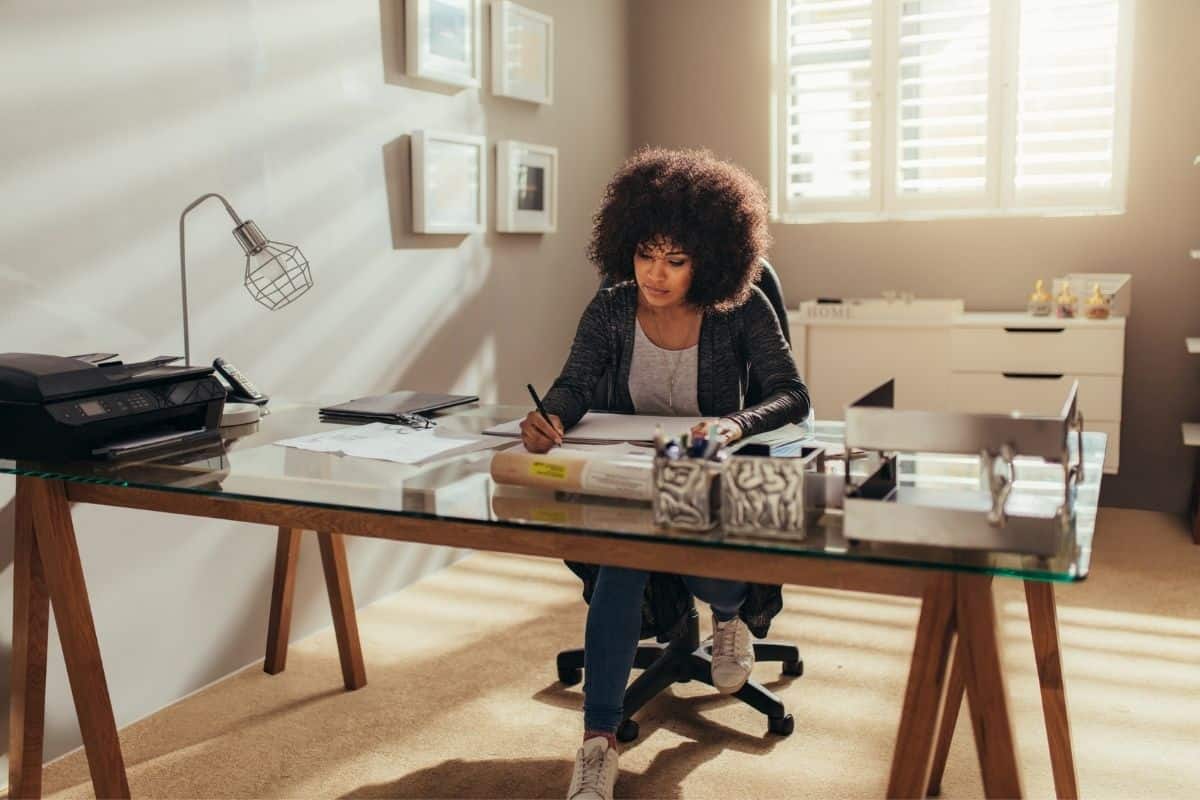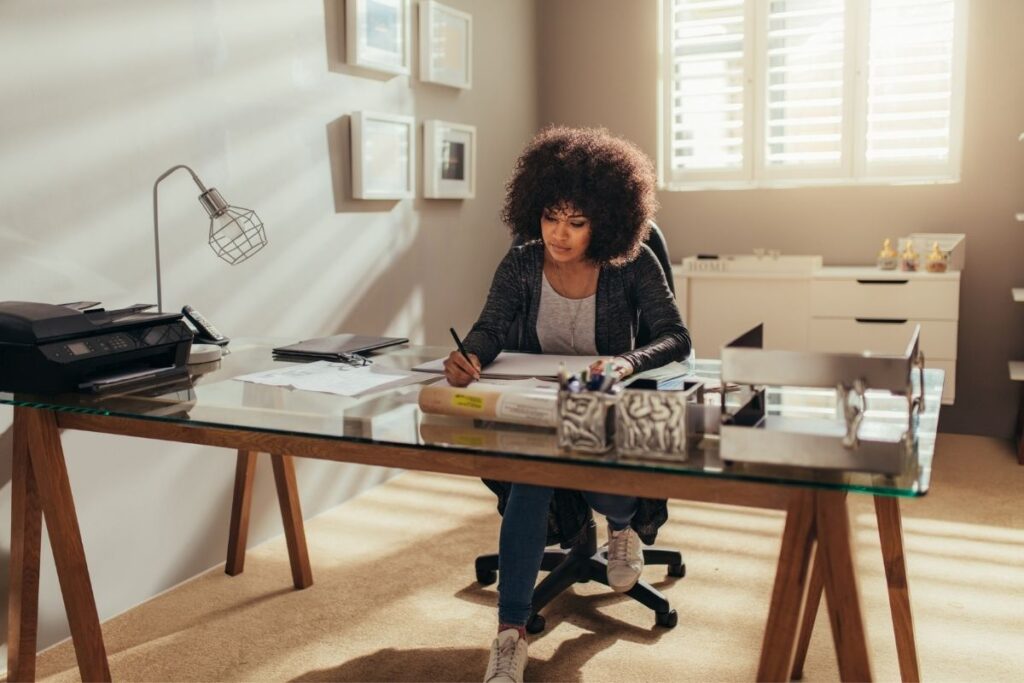 3. Practice the 'one touch' rule.
This is one of my favorite remote work hacks. If you're on a mission to save time and be productive, the one touch rule can really help.
The idea is that you should only ever touch something once – a piece of mail, a document, an email, clean laundry.
Handle it right away instead of setting it down and pushing it off until later, and you'll be amazed to see how much more efficiently you can work.
4. Try the two minute rule.
This is another great rule for anyone trying to be more productive. The concept is similar to the one-touch rule, with the idea being that you should go ahead and deal with any task that's going to take under two minutes to complete.
From washing a dish to answering an email, it's easy to put things off. This rule makes it a whole lot harder to do that.
5. Schedule a real lunch break… and get some fresh air!
If you're in the habit of working through your lunch break, STOP. It's important to take some time for yourself during the day – just like you would if you were at the office.
Step away from your computer. Grab some lunch. Walk around your block or simply step outside and smell the fresh air. Stretch. Make a quick phone call, read a few pages of a book, or do anything that is decidedly NOT work.
6. Try working from a different location on occasion, like a coffee shop or library.
If you're trying to increase your productivity when working from home, you may need to look OUTSIDE!
Sometimes, a change of scenery is just what you need to jumpstart your creativity and get you motivated.
Pack up your laptop and head to a park with wifi, your favorite local cafe, or another spot where you can get some work done. 
Working from home requires flexibility and sometimes that means stepping away from home for a bit.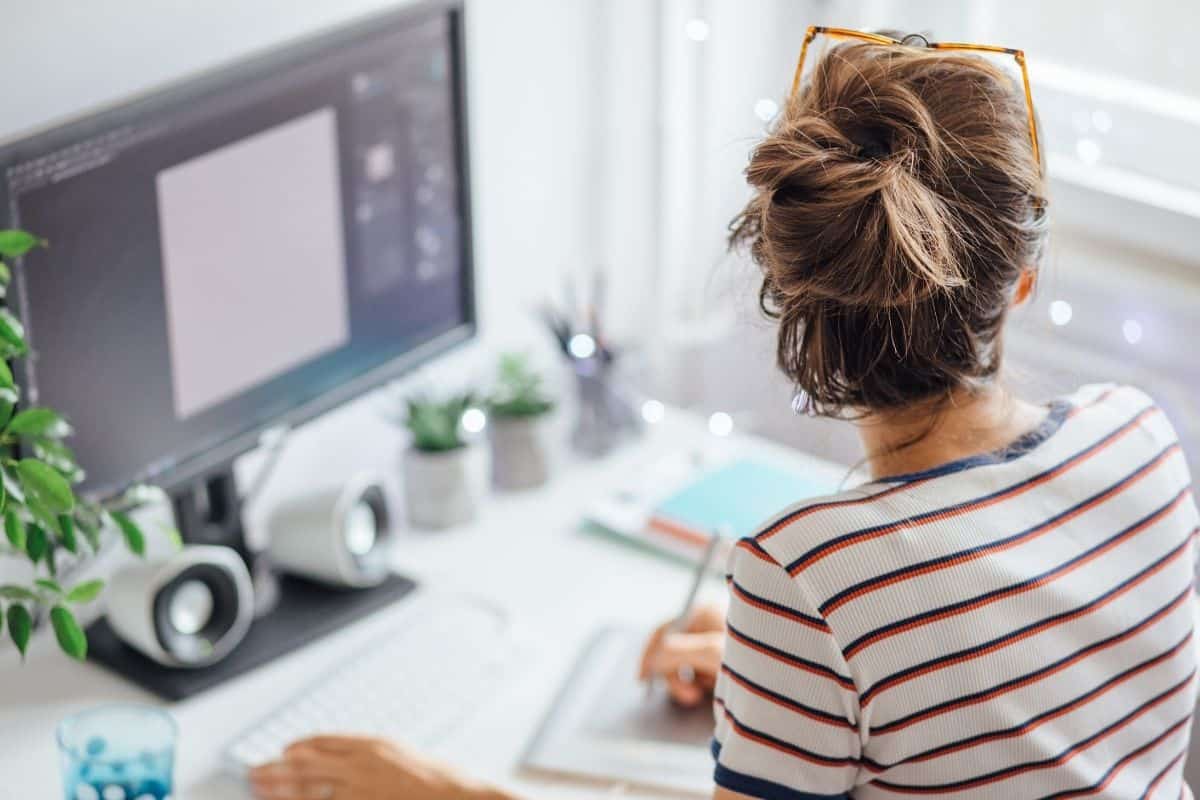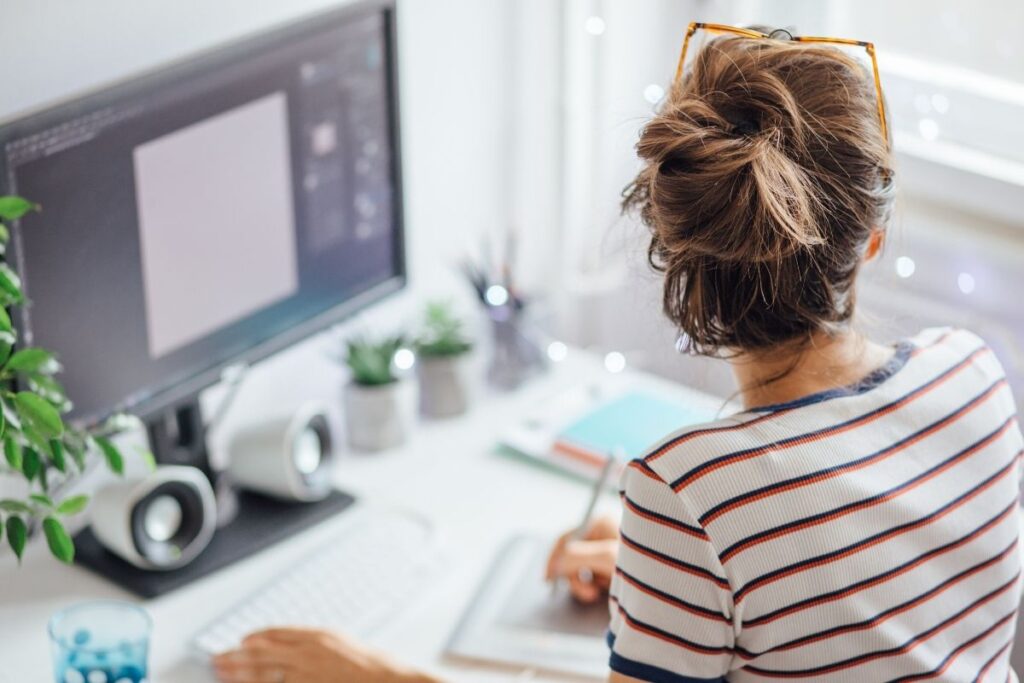 Tips For Working Remotely
Now that millions of people have had a chance to work from home, we've learned quite a bit in terms of what works and what doesn't.
If you want to work at home effectively and efficiently, keep these tips in mind these productivity hacks for working from home to set yourself up for success.
1. Designate a true workspace with an office-like setup.
It's important to have a focused space where you can go to get work done. It'll help you get into the right mindset, minimize distractions, and replicate the environment of an actual office.
You may have to get creative when it comes to your workspace. Don't have a room you can turn into an office?
People have taken their work from home hacks to new heights by thinking out of the box here. Consider a walk-in closet, creative use of partitions and screens, or an unused corner of a room that's technically for something else.
Whatever you do, try to just avoid this one thing if your space allows…
2. Don't set your workspace up in your bedroom.
Your bedroom is where you go at the end of the day to relax and wind down – not focus and be productive.
Don't send your brain mixed messages by trying to do both in the same place. Instead, put your home office setup anywhere else if you can help it!
3. Before you end each day, make a priority list with three things you'll accomplish the next day.
You'll be in the right frame of mind to anticipate what you need to tackle first the following day, and you'll start your morning with focus instead of scrambling to figure out what to do.
You can write your top three priorities in a planner, on a Post-It, on a whiteboard, on your Google calendar – as long as you'll see them first thing!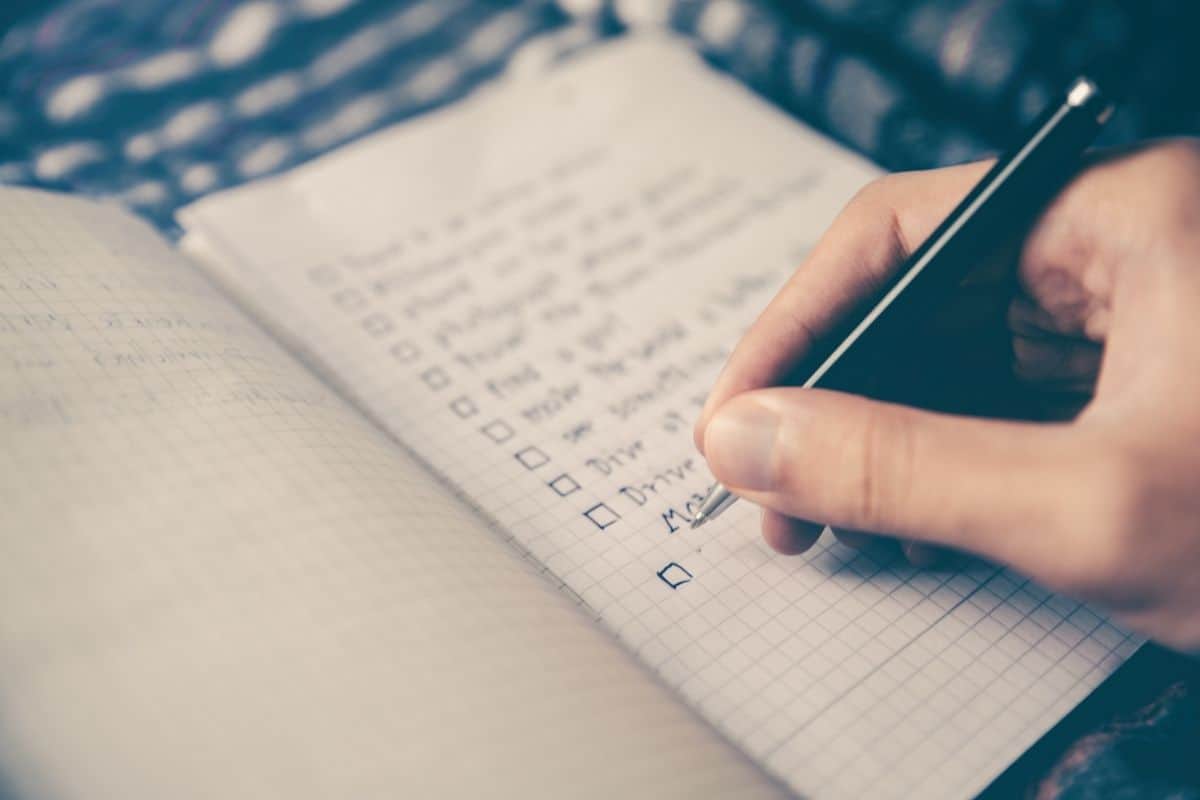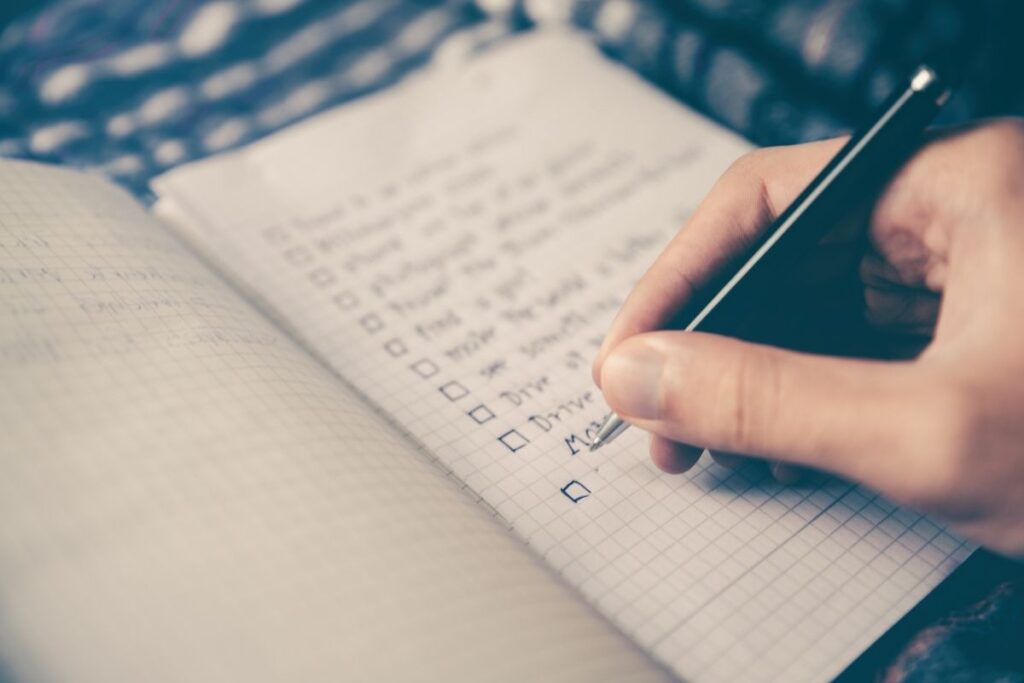 4. Keep to your morning work routine.
It can be easy to tell yourself you're going to start your morning slow because you're working from home. But the best way to get into the right mindset for work is to follow your regular work routine.
If that means grabbing a coffee and spending five minutes reading the news before diving into emails, that's fine. If that means calling a colleague on Zoom to replicate your morning catch-up, do that.
One part you can skip? Your commute!
5. Schedule real breaks throughout your day.
Sometimes, you run the risk of being too productive when working from home. If you aren't dealing with a ton of distractions, you can find yourself absorbed in your work, not even looking up to get a drink of water or grab lunch.
That's why it can be helpful to schedule breaks throughout your day.
Avoid getting exhausted and burnt out by blocking time on your calendar to take a walk, stretch, eat, meditate, or do whatever you need to do. 
Give yourself a break. Working from home is not always easy. You can feel pulled in many directions at once. Don't forget to take care of yourself in the process!
6. Take advantage of task managers and workflow management software.
If you have tools at your disposal to help you stay focused, plan your day, and be more productive – use them!
Many companies have a suite of software available for employees, some of which may include tools like Trello, Smartsheet, and Asana.
Ask your IT department for recommendations or take advantage of various free programs online to work as productively as possible.
Maximize Your Productivity with These Remote Work Hacks and Tips!
Put some of these tried-and-true hacks and tips to the test, and you'll be amazed to see just how much more productive you can be when you work from home.
I hope that you'll find these productivity hacks for working from home helpful and that you'll be able to get more done each day!
Want to keep up to date with The Simplicity Habit? Sign up below and get weekly tips on simplifying sent straight to your inbox! You'll also get the free focus worksheet to help you keep your mind on what matters most.