Inside: Want to be a more intentional friend? Start doing more of these things in your relationships.
Let's be honest: making friends isn't easy as an adult.
When you're young, making friends – and maintaining your friendships – is pretty simple. One trip to the pool or the park, and you're heading home with a new BFF – at least, that's what you thought at the time.
But once you're grown up? It isn't that easy. Making new friends as an adult can be hard. And finding time to keep up with your friendships can feel like a real challenge when you're balancing work, family, and a variety of other personal obligations.
That's why it's so important to be work on being a more intentional friend and nourish the relationships in your life.
And while being a good friend comes easily to some, there's a certain level of effort that most of us need to put forth in order to really see our friendships thrive.
Whether you want to be a better friend to preserve the relationships already in your life, or you're looking to branch out and make new connections, the things you should bring to the table as a good friend are the same.
If you're hoping to become a better friend, I've got you covered. With a little intention, you can become the kind of friend you want to have. You just have to be willing to put in the effort.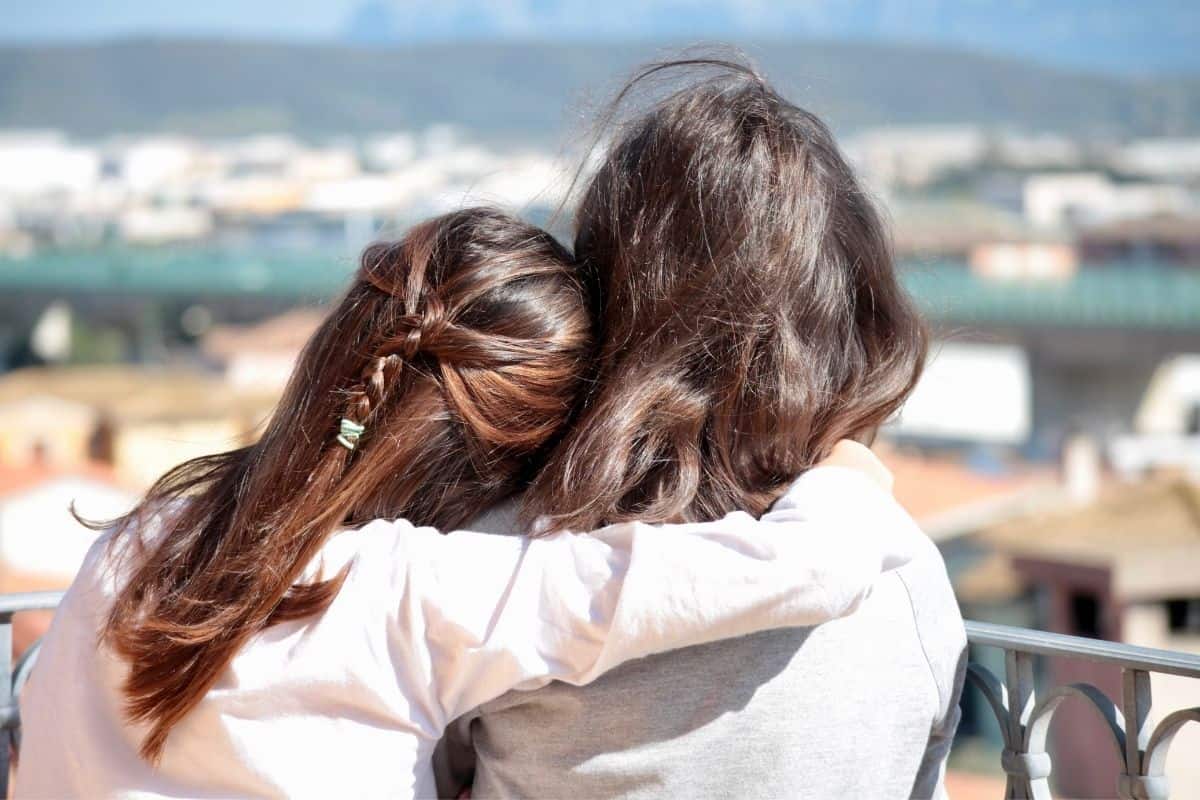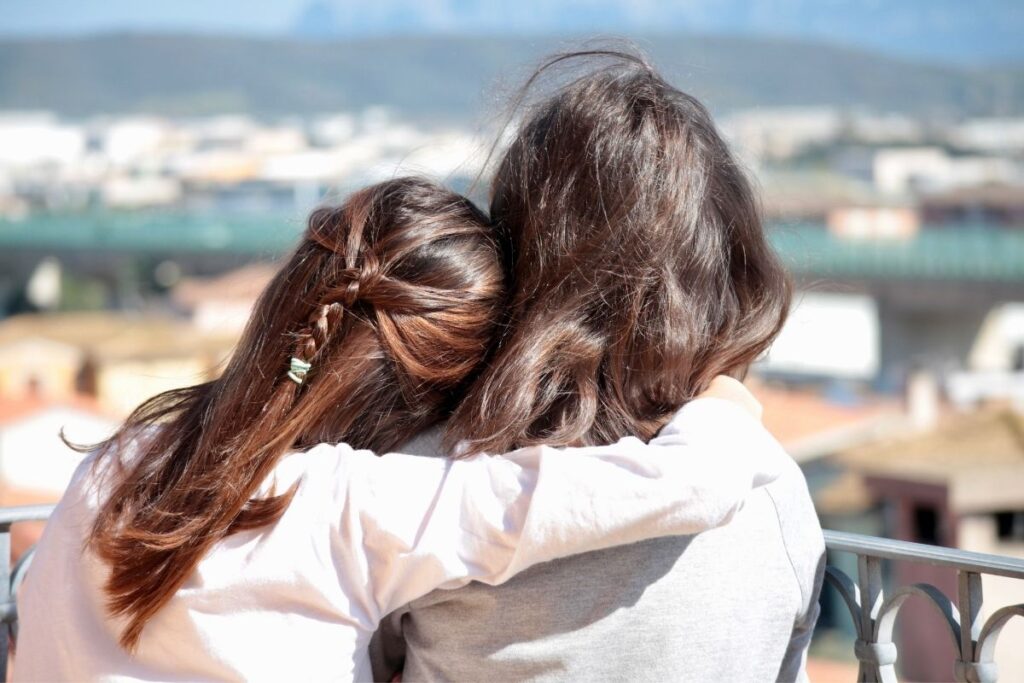 8 Meaningful Ways to Be a More Intentional Friend
What does it mean to be more intentional anyway? Being intentional is about being purposeful with the choices you make in your life. It shows up in how you spend your time as well as how you relate to other people.
Your decisions should align with your goals and values helping you to be more thoughtful in how you approach life. Being the kind of friend you want to have takes intention and effort.
Ready to be a more intentional friend, but not sure how you do it?
While there's no one-size-fits-all approach to friendship, there are plenty of traits that most people value in a friendship.
Take a moment and think about your best friend. More specifically, think about why they're your best friend.
Whether this is a friend you've known throughout your childhood or a friend who's recently entered your life, chances are they've got a few things in common.
And those things aren't specific interests or hobbies.
They're behaviors – intentional actions that you can embrace today to truly be a better friend.
If you're ready to be a more intentional friend, put these actions into practice and see just how strong those friendships grow.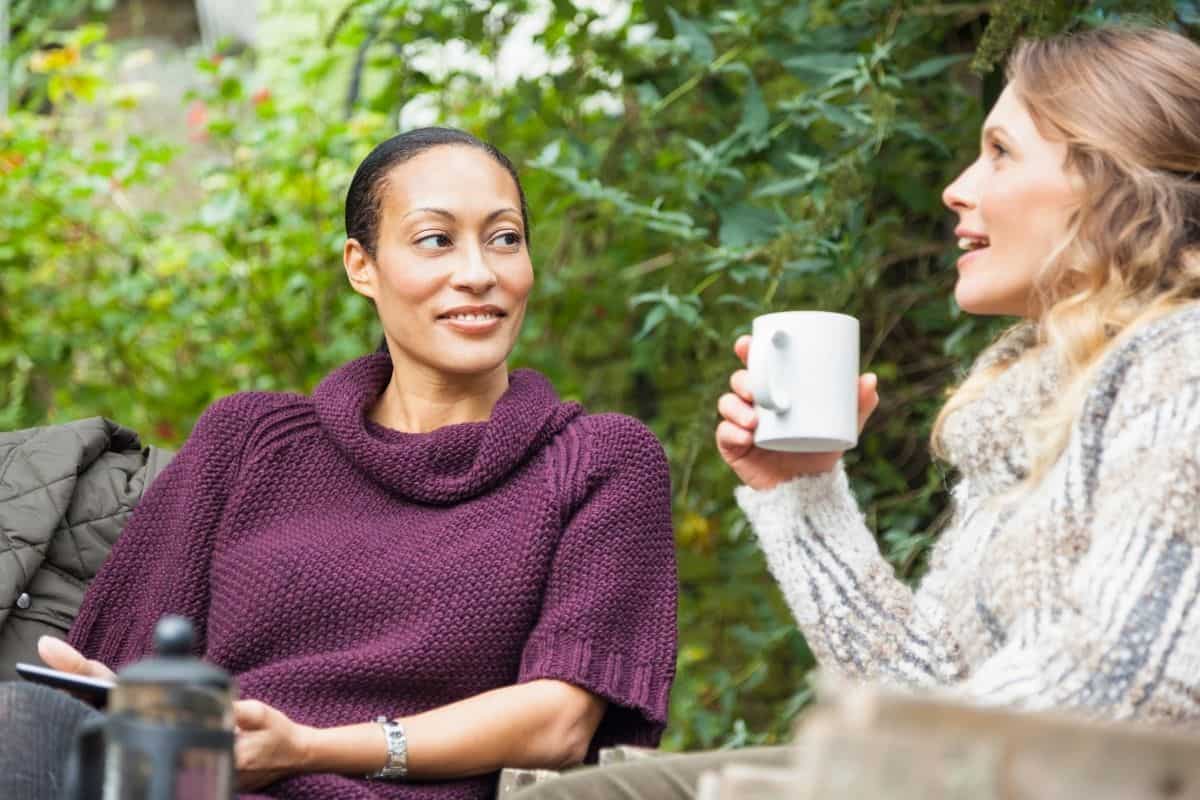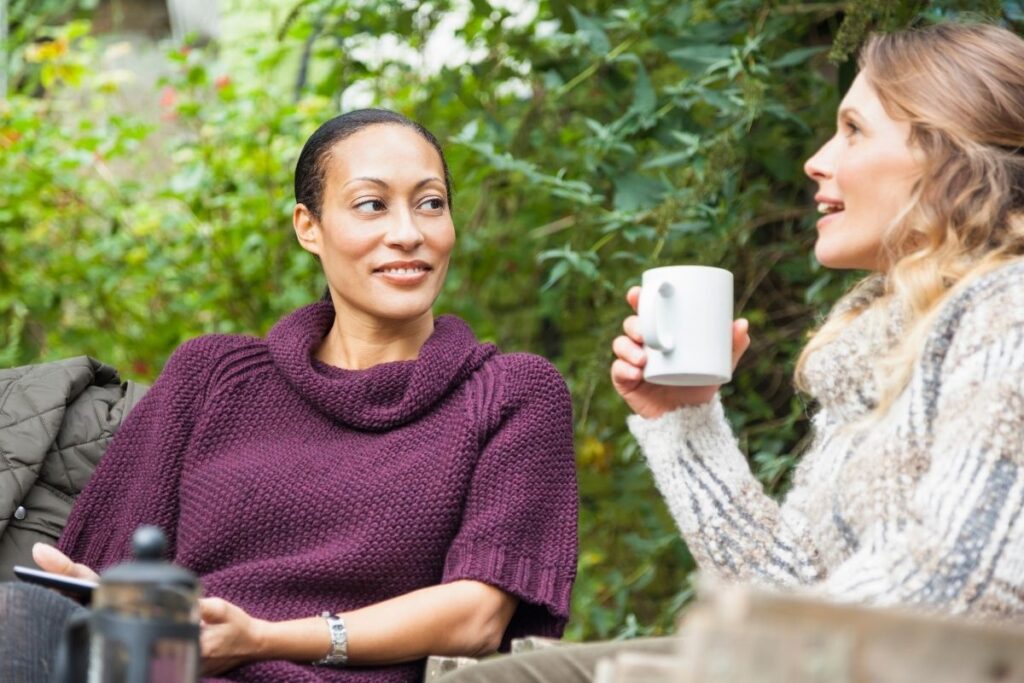 1. Be a good listener.
One of the best things you can do if you want to be a better friend?
Listen. Really listen.
So many of us think we're good listeners – but really, we're good responders and conversationalists. So often, we anticipate what others will say and start to think about how we're going to respond before the person we're speaking with has actually finished their thought.
By staying present and truly engaging in the conversation, you'll find yourself asking better questions, having deeper dialogues, and getting much more out of time spent talking with your friends.
Allowing space for silence and not trying to talk the second you get a chance is a challenging practice for some, but as you work to be an active listener it will become easier. It feels good to leave a conversation knowing that you were heard and understood.
2. Be supportive.
Our friends can be our best cheerleaders and champions. When we're working toward a new and exciting goal, or making a big decision, we rely on the people in our circle to help us maintain the momentum we need to make our dreams happen.
And that support shouldn't just be words – it should translate to your actions, too. From showing up with some soup and medicine when your friend is feeling under the weather to cheering them on from the finish line as they run their first marathon, your support and consideration will go a long way in strengthening those bonds.
Sometimes friendship is just showing up and being there. When hard things happen in life you don't always need someone to offer advice. You may just need someone to sit with you. A good friend shows their support by being available in those moments.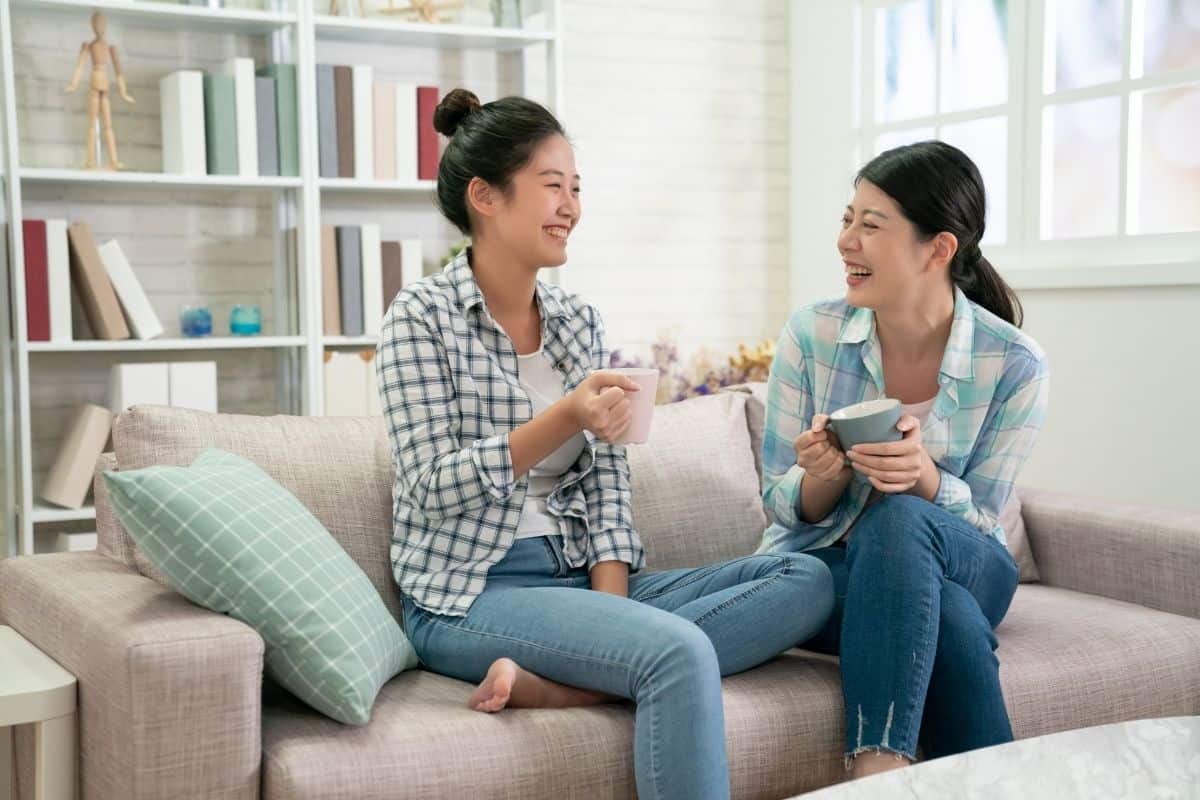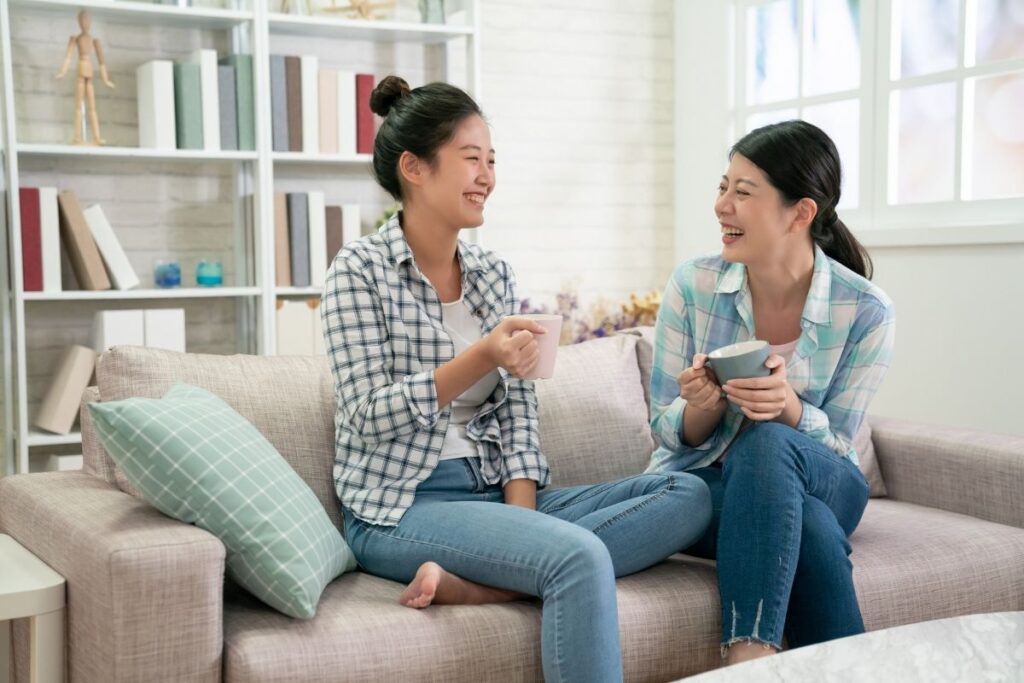 3. Be reliable.
We've all had that one friend.
That person who says they're going to be somewhere – and then doesn't show.
Or the person who talks about making plans – and never actually follows through with them.
That is not the kind of friend you want to be.
You want to be a reliable friend – someone who upholds their commitments, whose actions match their words. When you tell your friend you'll be there, or you've got it, they should be able to rely on you without question.
And if that's easier said than done for you? Set reminders on your phone. Keep a paper planner or maintain a calendar online. If you struggle to be a reliable friend, there are so many tools at your disposal to change that.
4. Make time for each other.
Working to live more intentionally means being purposeful with how you spend your time and attention.
Friendships don't just flourish on their own. They thrive because both people are willing to put in the effort to stay connected, show up for each other, and make memories together.
It's easy when we're young. We went to school with our friends every day, and during the summer, we had a few months with no obligations or commitments – which meant we had a lot of time to hang out and have fun.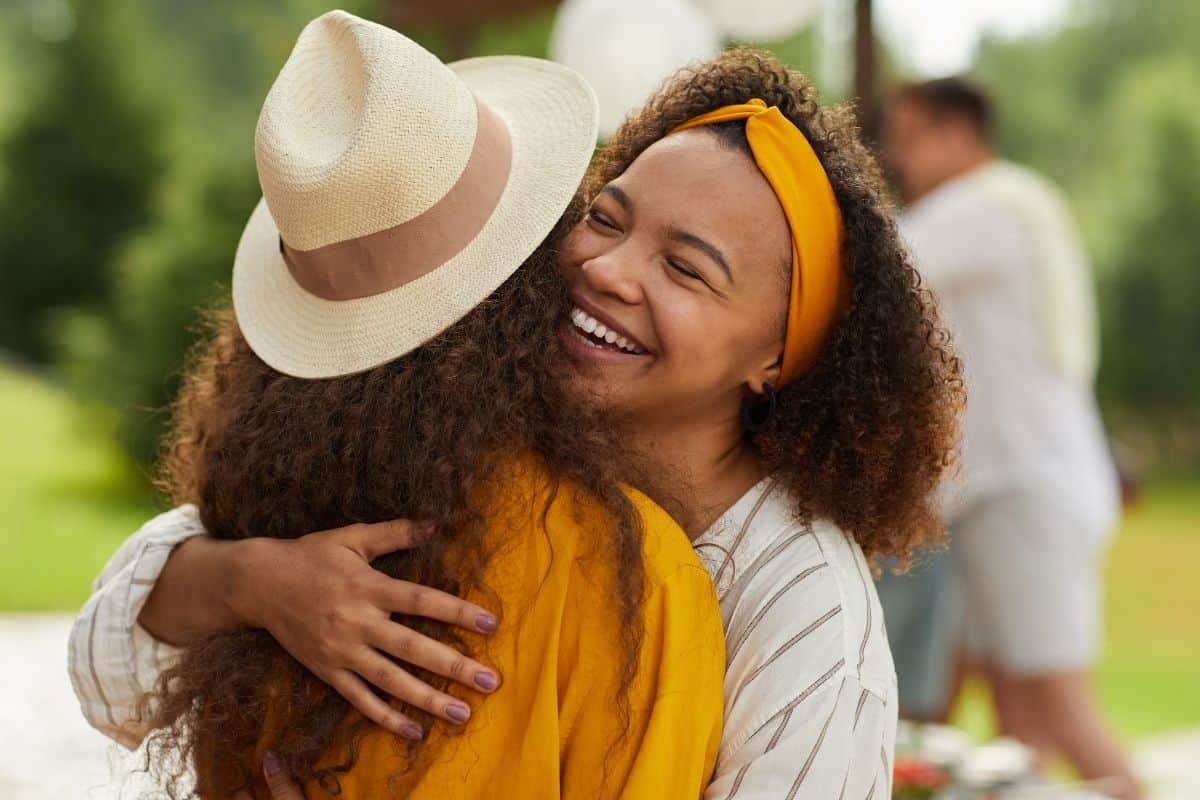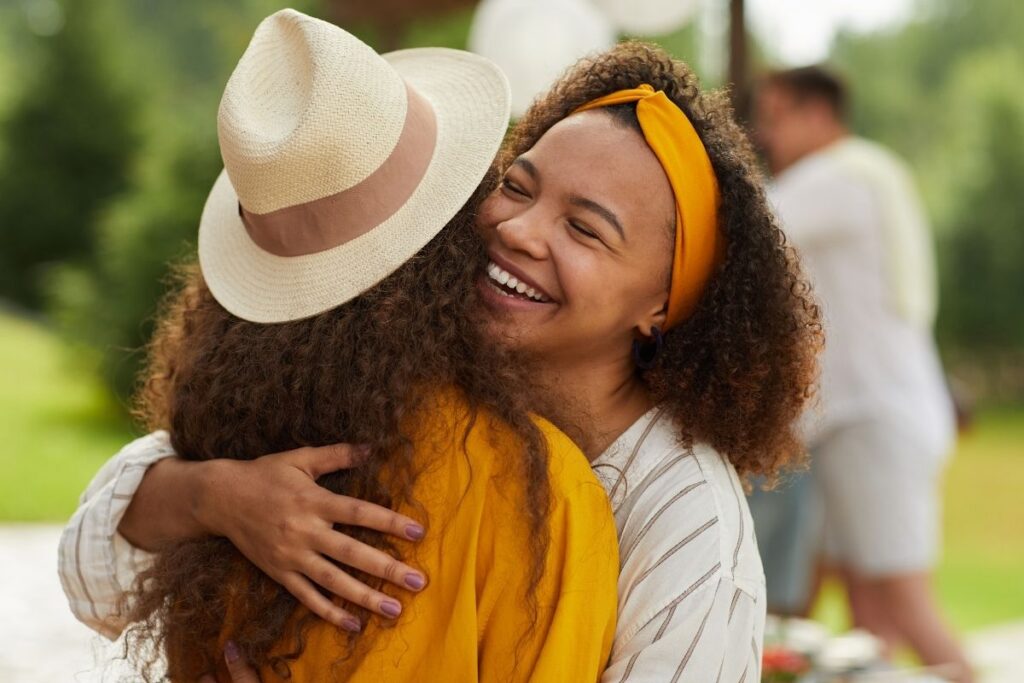 Now? Things are a little harder when you're an adult. Between work, family, and other obligations, finding time to catch up with friends can be challenging. You might go weeks, even months, without seeing each other or having a long conversation.
But you've got to make some time for each other. Whether that means getting together on Saturdays for brunch, jumping on a video call every couple of weeks, staying connected through text messages, or planning a trip together to explore a new city for a few days, your friendship won't grow unless you make an active effort to get together.
With long-distance friendships, getting together in person may not be as feasible. In those cases, be intentional with having Skype calls, Google chats, or text messages to stay connected to each other. The important thing is to intentionally put in time and effort to the relationship.
5. Embrace your shared interests – and your differences.
There's a good chance that you have some things in common with your friends. Whether you went to the same college, share a love of yoga, enjoy the same type of music, or something else, those shared interests give you an easy way to connect, have fun, and forge new memories together.
At the same time, you don't have to have everything in common with your friends. You can have your own hobbies and interests, different preferences, or totally disparate lifestyles. And that's OK!
In many cases, those differences can make our friendships – and our lives – that much richer. Even if you don't end up sharing your friend's knitting hobby or love the same TV show, you can still take an interest in understanding the things they care about.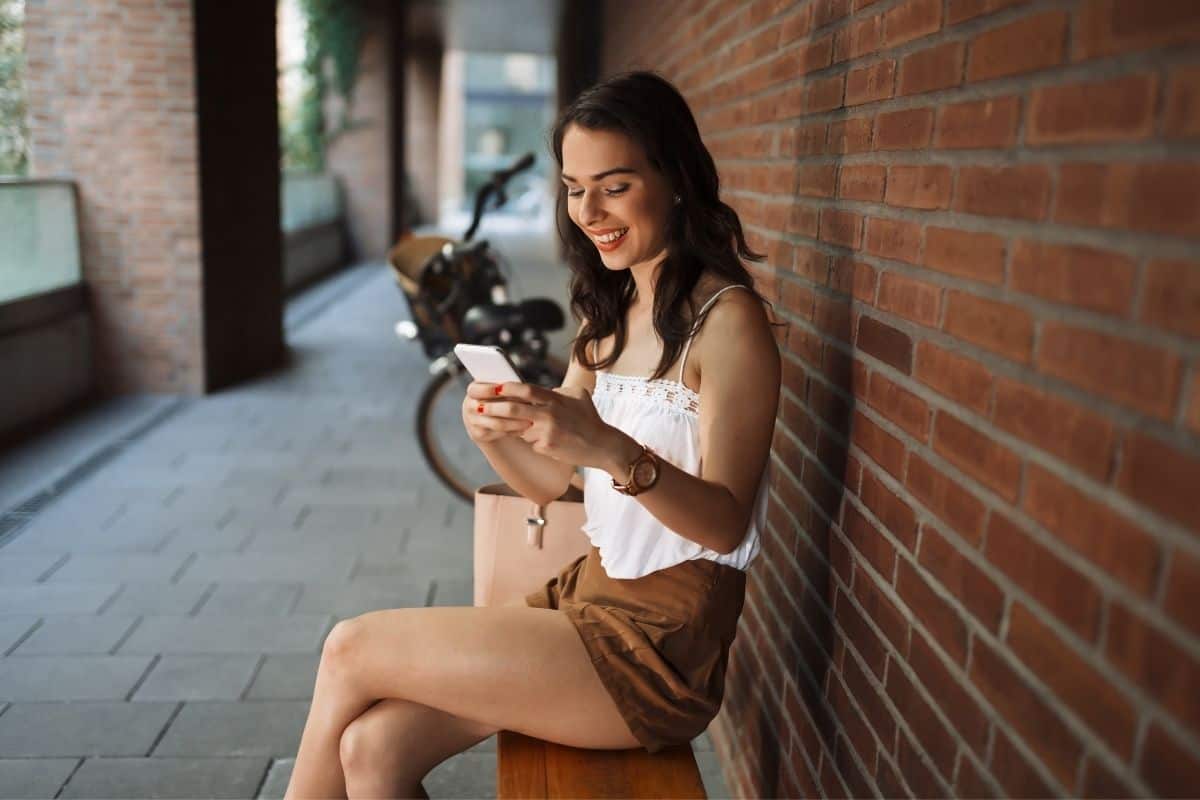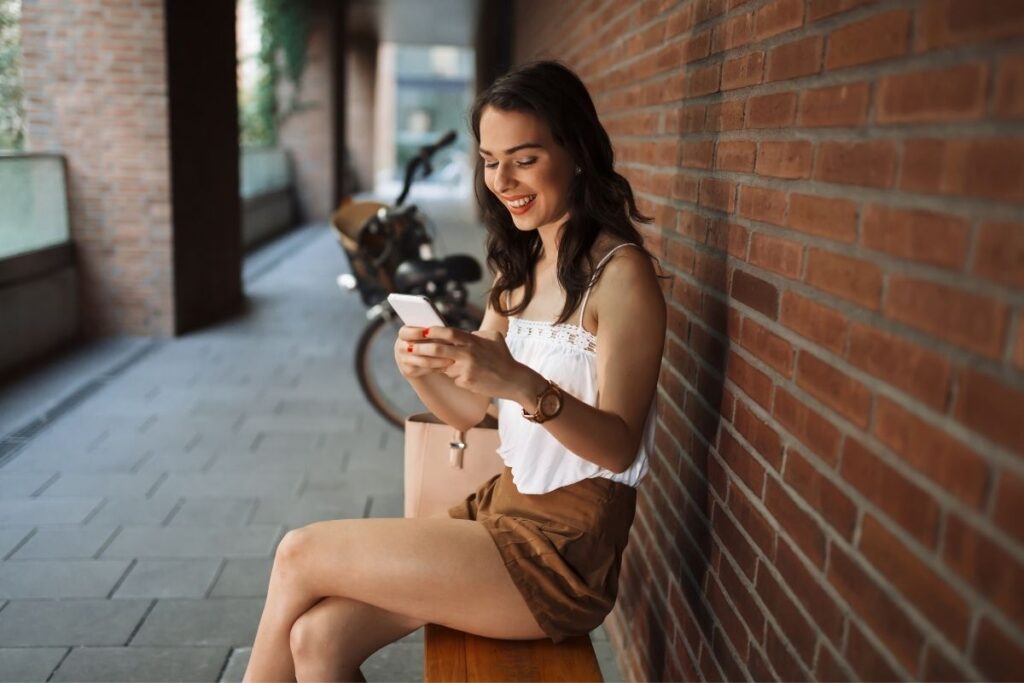 6. Take the initiative.
It can be easy to get complacent and lazy in our friendships, especially when life gets busy. But that's no real excuse to neglect your friendships.
Instead of waiting for someone else to make a plan or suggest an activity, reach out and see if your friend wants to do something together. What's the worst that can happen? They say no, and you find something else to do.
And instead of waiting for your friends to text or call, take the initiative and be the one to reach out. You'll be glad you did – and your friend will be, too!
You never know how a simple act of kindness or a thoughtful text could bring joy to someone's day.
7. Be honest.
Being an intentional friend also means being honest, real, and vulnerable. To develop deep relationships you have to allow yourself to be known.
In a social media world, it's easy to develop surface friendships. But in order to really get to know people you need to be open and create a safe space for your friends to do the same.
Honesty helps to further develop trust. If you have a friend confide in you, make sure to keep that information to yourself (unless doing so would put them in danger).
Part of being truthful means saying tough things sometimes. If you are concerned for a friend's wellbeing, let them know that. You can speak the truth in a loving way, but it's important to challenge your friend when needed.
People don't need 'yes' friends in their lives. They need someone who is brave enough to tell them the truth even when it's hard.
Similarly, if a friend hurts your feelings, it's important to be able to tell them that. No one can read your mind or know exactly what you're thinking. Verbalize your thoughts and let them know how you're feeling.
You can't work through conflict or disagreements if you can't talk about them. Don't bottle up your feelings or shove them aside. Be willing to say what needs to be said.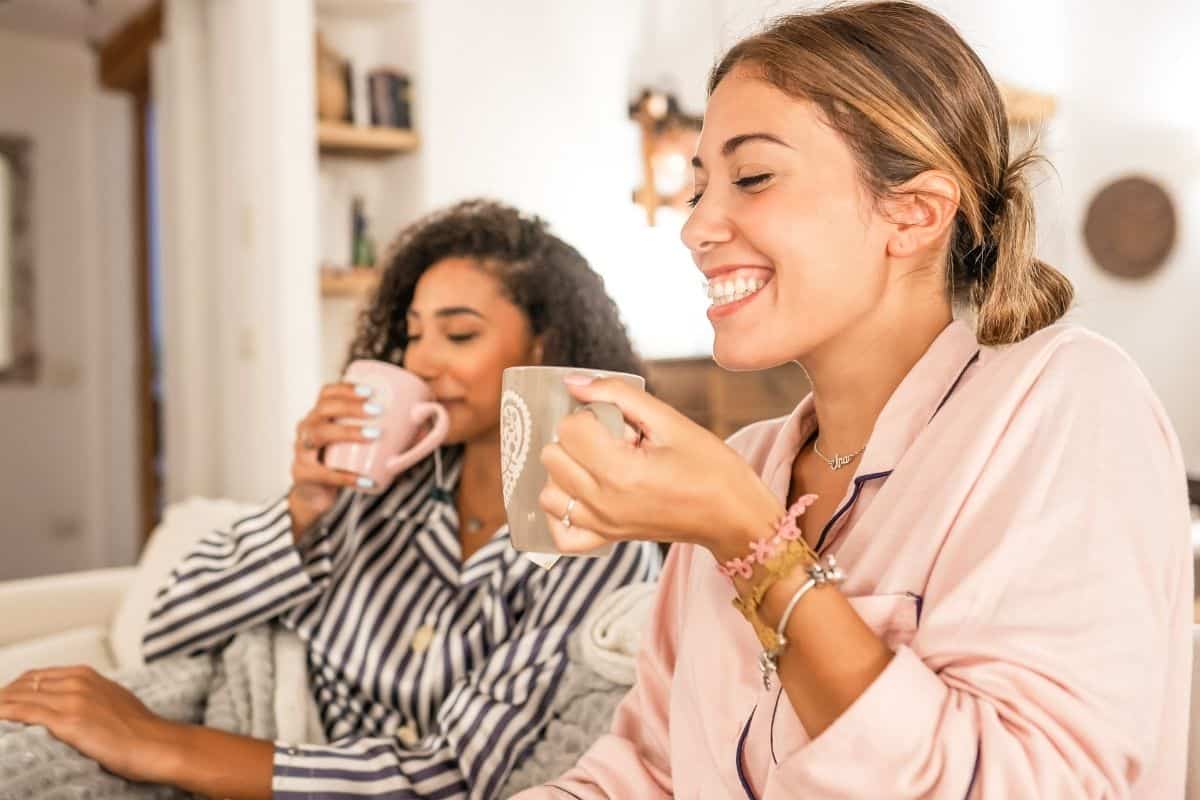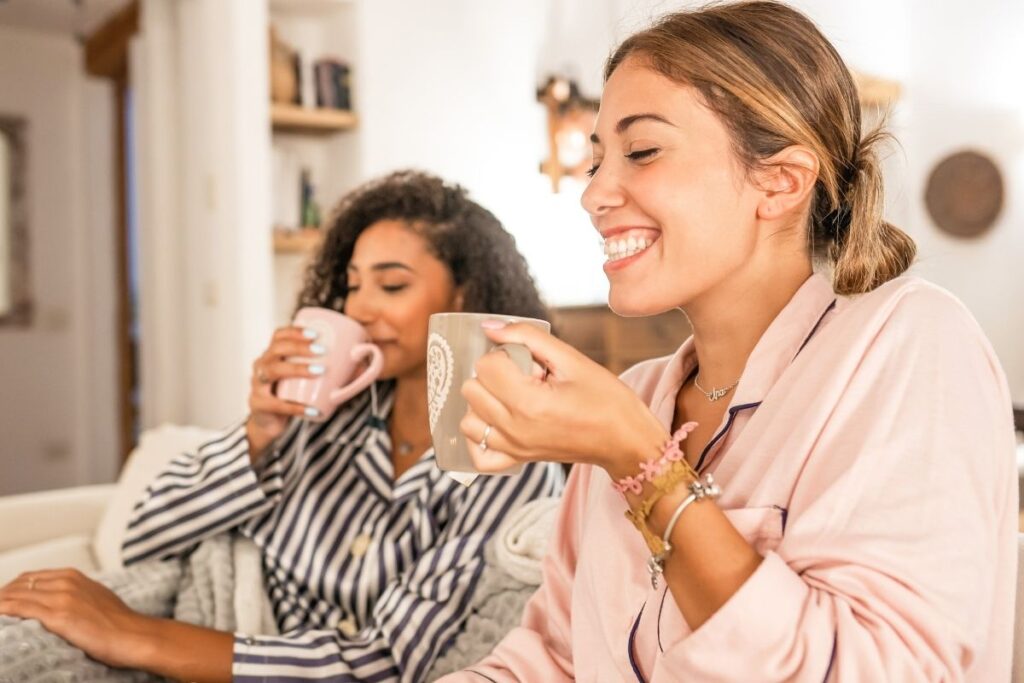 8. Choose to forgive.
We are all human and every one of us messes us. Choosing to let go of anger and opting to forgive allows your friendship to continue to grow.
Relationships are about learning and growing, both separately and together. Forgiveness is an important part of the process.
In relationships, you can only control yourself. If a friend isn't willing to accept your apology and decides to end the friendship, there may not be much you can do about that. If you aren't going to be friends anymore, at least you will know that you did what you could.
There are times and circumstances when forgiveness won't mean reconciliation. If you are in an unhealthy friendship that is hurting you, you need to walk away. Value yourself enough to not hang onto to toxic relationships.
In that case, forgiveness looks like letting go so that the anger and hurt feelings don't continue to stay with you. It can be really hard to do, but holding onto grudges and resentment will only hurt you in the long run.
Be an intentional friend, but remember it's a two-way street
While the focus of this post is on how you can be a more intentional friend, it's also important to be aware if you are continually the only one giving. Relationships are a two way street.
There are seasons in life where it will be more challenging to be an intentional friend. When you have less to give and life is hard, your friendships may look a bit different and that is ok. It can be helpful in those time to let your friends know what your needs and limitations are.
Hurt feelings are often a result of unmet expectations. Focus on what you can do to be a more intentional friend, but also be willing to speak up and say what your needs are. That is part of cultivating healthy relationships.
It's also important to realize that not every friendship is meant to last the test of time. Some people will only be in your life for a season and you can still wish each other well as you continue on your separate journeys.
Friendships are a wonderful gift in life when we remember to tend to them and are intentional in caring for each other.
What is one way you want to be a more intentional friend? Leave a comment and let me know!
Sign up on the form below to get weekly simplifying and intentional living inspiration sent straight to your inbox. You'll also receive the free Priorities Assessment Worksheet to help you declutter your schedule and focus on what matters most!