In the last few years, I've developed a love for podcasts. I've found them to be a great source of encouragement with practical tips and insights. Today I wanted to share a list of the best podcasts on decluttering and simplifying that I've discovered along the way.
I'm so grateful for the various mediums available to learn from. I've really enjoyed these podcasts on decluttering and they've been an influential part of my simplifying journey.
I've always loved to read and early on in my process, I started consuming information about decluttering by reading. There are great books on simplifying that I recommend checking out if you're a reader too.
Later I discovered some inspiring blogs on decluttering, simple living, and minimalism. As a mom with younger kids at the time I appreciate being able to read shorter pieces of content with practical tips and insights in the simplifying journey.
I also began following Facebook pages that promoted simple living. I've found that in a world that's focused on consumerism having the reminders and the positivity in my Facebook feed has encouraged my journey.
My most recent addition, which has been for years now, is podcasts. I love being able to listen to them while I am doing other things.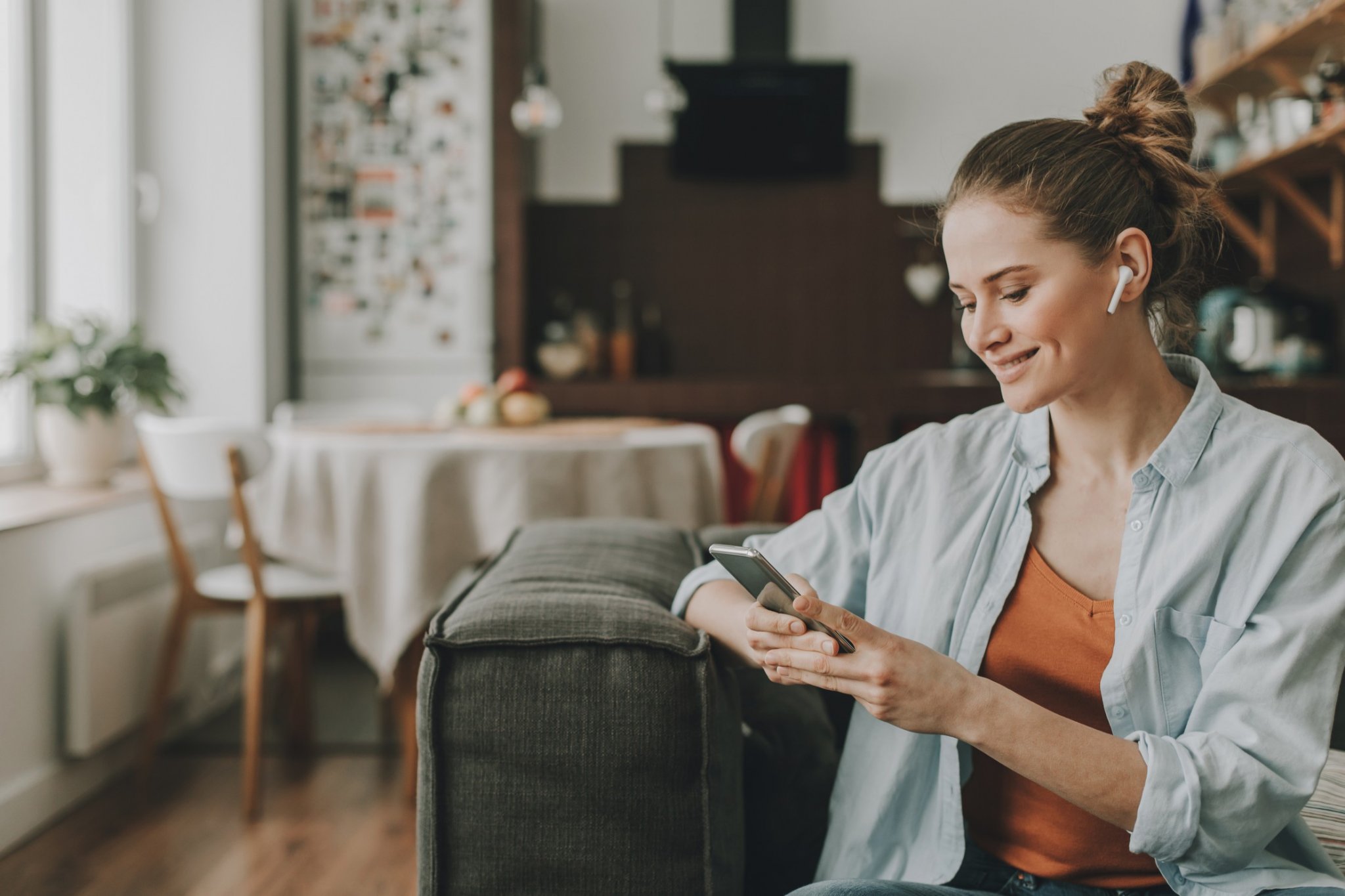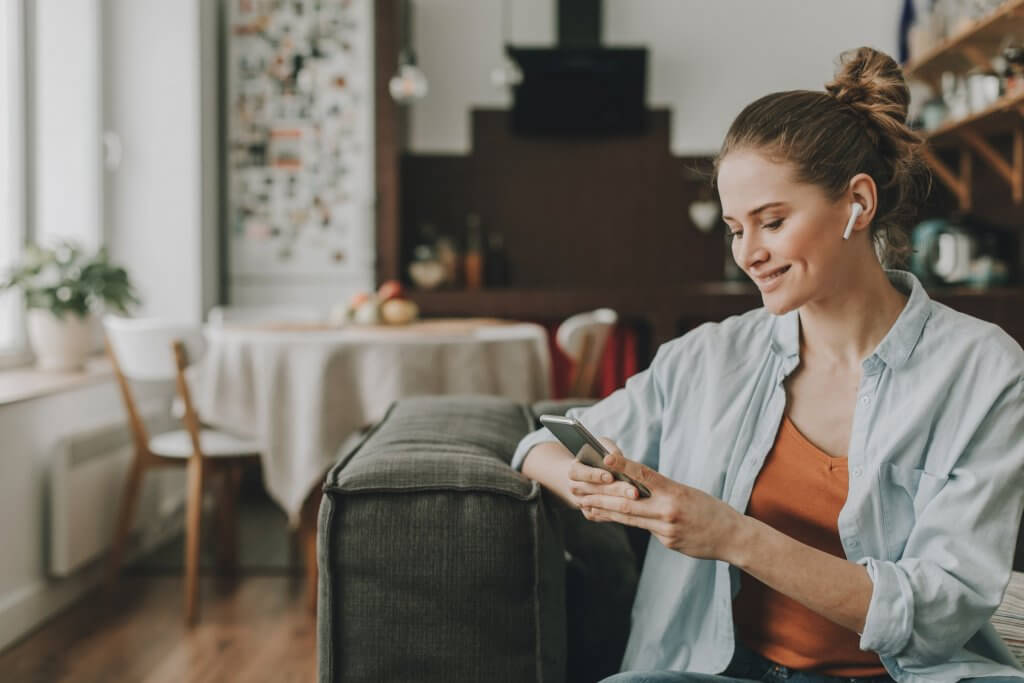 When I listen to podcasts
Unlike reading a book, blog, or social media, podcasts allow you to listen while doing something else. When my kids were younger it was challenging to find extra time to do things that were for me.
As they've gotten older, I have more options now when they are in school, but here are some ways I listen to podcast episodes.
Driving
During the school year, right after I dropped my kids off at school, I'd turn on a podcast for my drive home. If I was out running errands, I'd listen to them as well.
Most of the time that I'm driving alone I listen to podcasts. I prefer it over listening to the million ads on the radio and it's a way I can learn while doing something else.
Getting ready
I also listen to podcasts when I get ready. My routine doesn't take that long but getting in just 15 minutes while I do my makeup, blow dry my hair, and brush my teeth works great for me.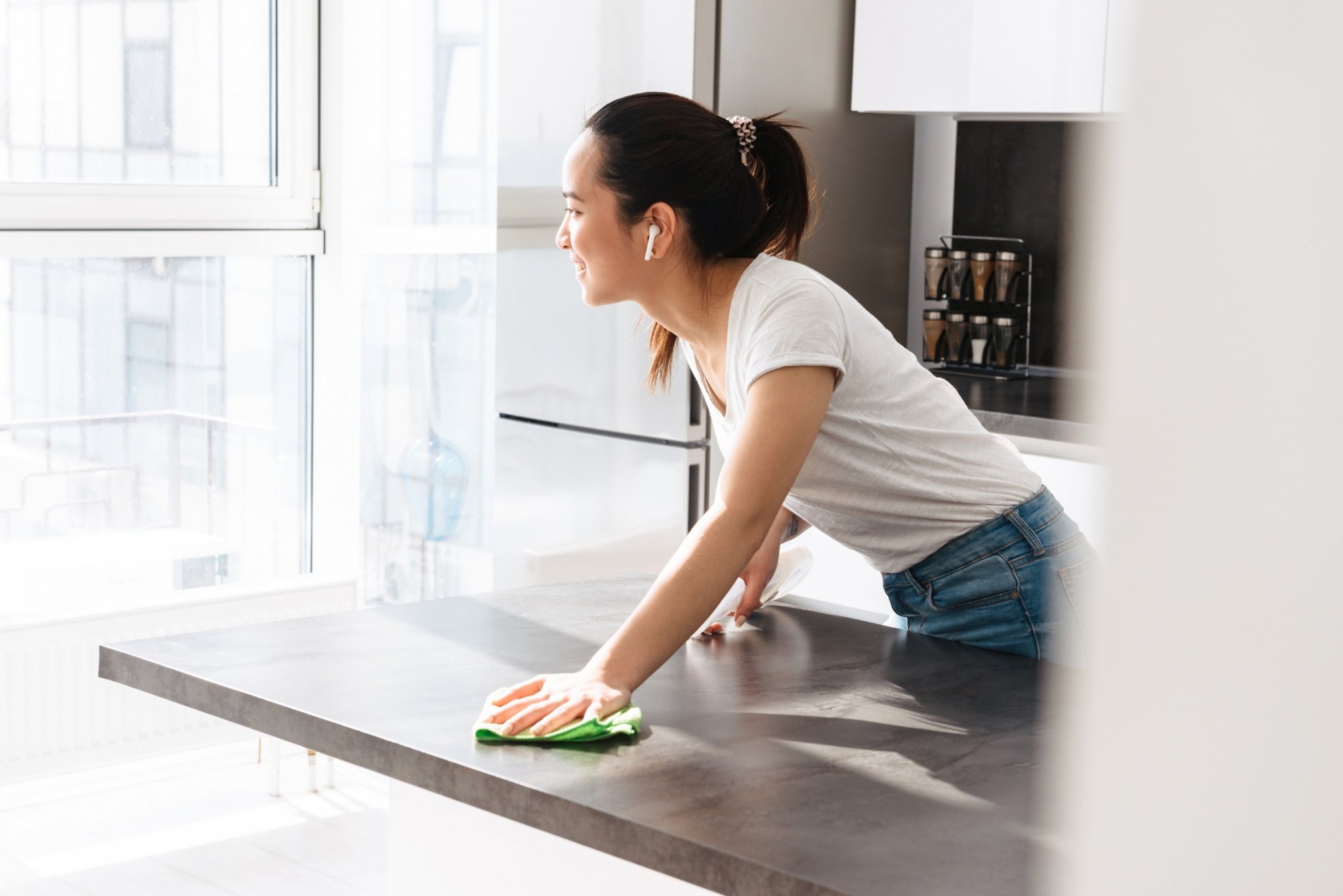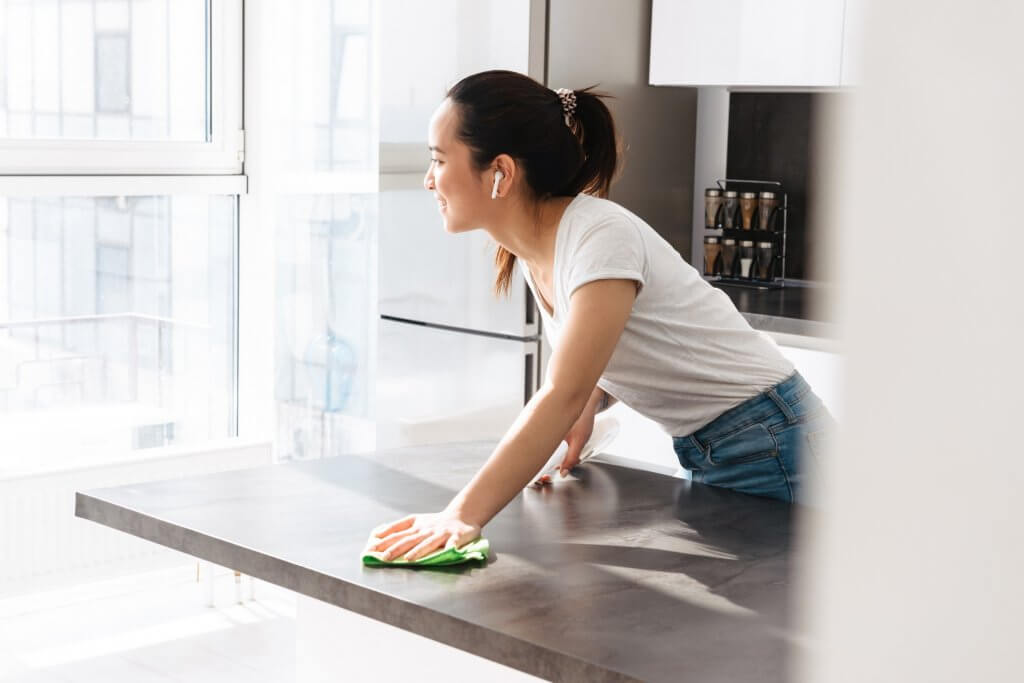 Doing housework
I'm not a huge fan of cleaning my house, so I try to make it fun in any way I can. When I am doing the dishes or folding the laundry it's a great opportunity to pair something I enjoy (listening to a podcast) with something I don't (housework).
I sometimes even look forward to those tasks just because I know I get to listen to something I like while doing them.
Road trips
When we've gone on family vacations they tend to be about a 3 to 4 hour drive from home. My kids love listening to audio books so we usually put that on through the speakers and I often take that opportunity to put on my headphones and listen to a podcast when I'm not the one driving.
Now that my kids are older and don't constantly need my attention, I also occasionally take the opportunity to listen to a podcast while they are watching a show or playing loudly. It gives me a mental break for a little bit.
Before going to sleep
On the nights I am too tired to read a book as part of my evening routine, I'll sometimes opt for a podcast instead. Some voices are really relaxing and I've accidentally fallen asleep this way a couple of times.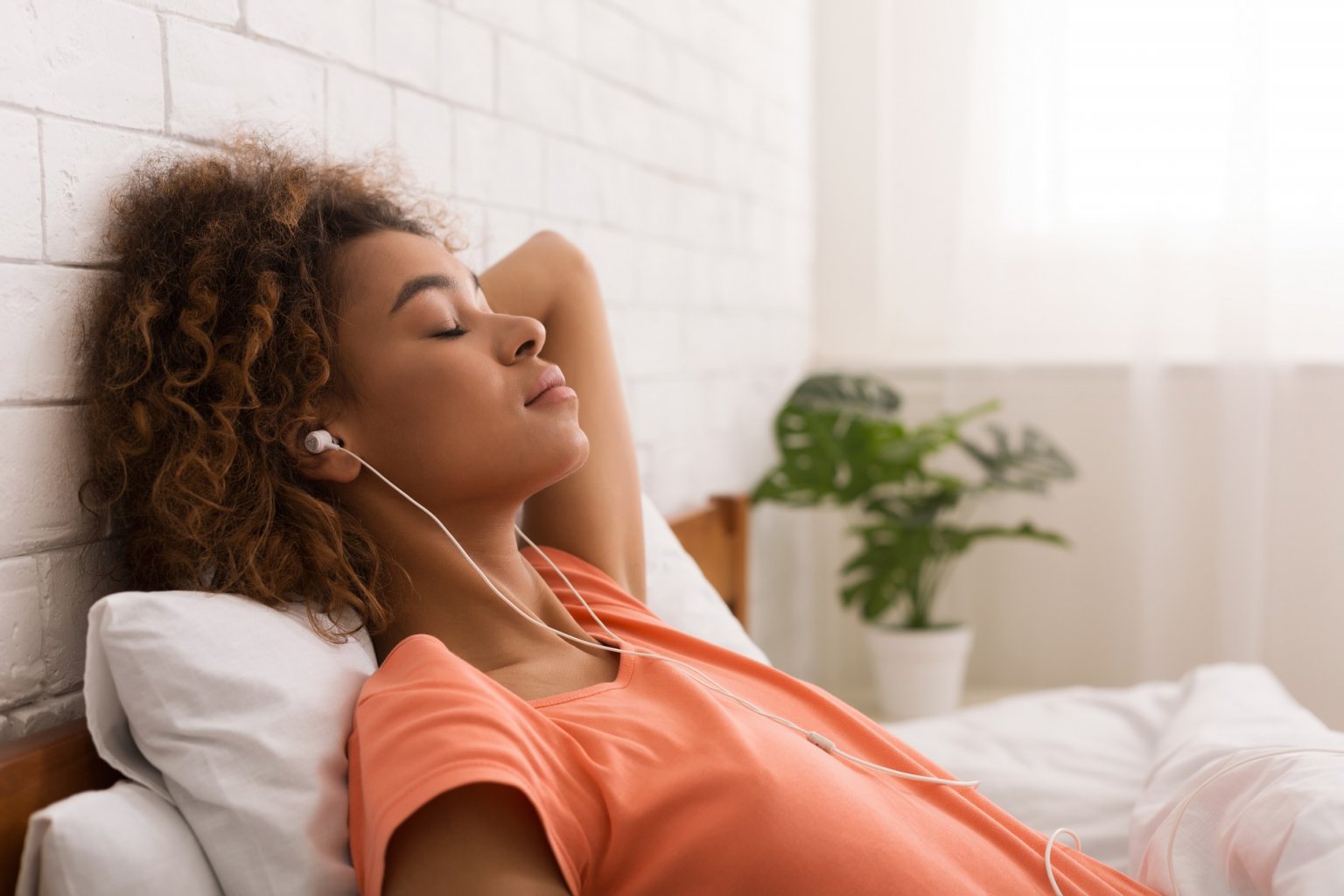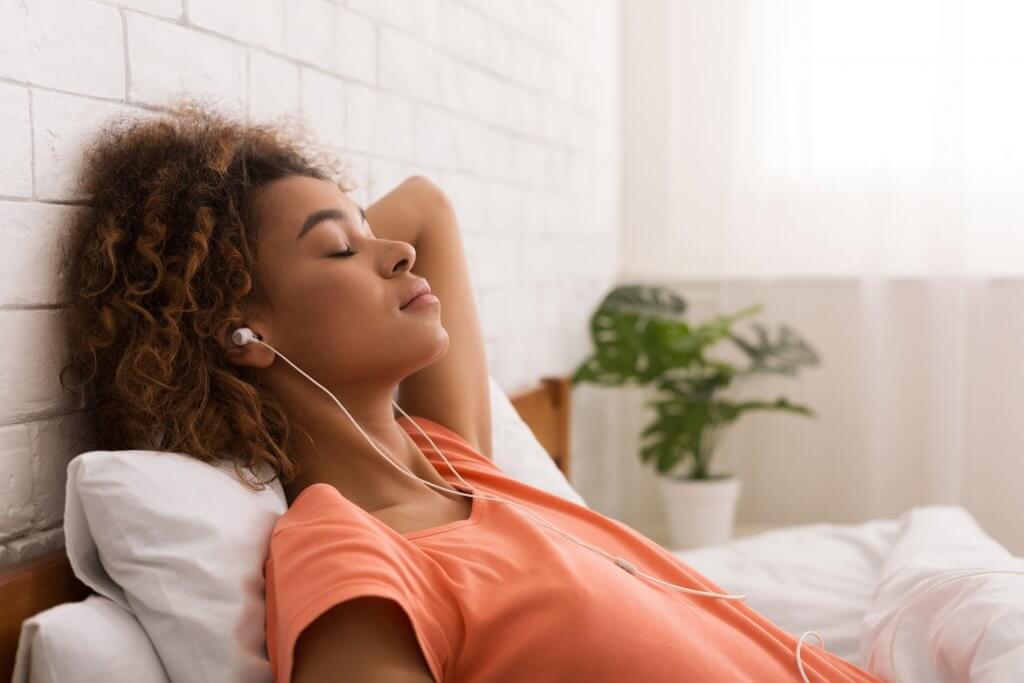 How I selected the list of best podcasts on decluttering
I am pretty selective about what I listen to. I've tried a lot of podcasts that I haven't stuck with for a variety of reasons.
So what you're getting in this list of the best podcasts on decluttering and simplifying are the ones I have enjoyed most and listen to regularly.
Here are a few of the qualifications I had when creating this list.
1. Episodes are on average 20 minutes or longer
I tried listening to podcasts with shorter episodes and just didn't feel like they were in depth enough so I tend to only listen to episodes that are around 20-30 minutes on average.
2. Podcast has a minimum of 30 episodes
I didn't want to include anything that wasn't yet established. This list of best podcasts on decluttering and simplifying only includes podcasts that have a at least 30 episodes published.
3. The podcast has new episodes published recently
This list only includes podcasts that are still putting out new content. While there is nothing wrong with listening to ones that no longer put out new episodes, I enjoy being able to follow along with peoples stories that are happening now.
4. Offers practical tips and insights
While I don't mind listening to people talk about their lives as that is part of why you feel like you know them, I also want to hear practical tips and helpful insights. Otherwise, I'd listen to talk shows.
5. Not annoying
I can't listen to podcasts that I find annoying. I can look past a weird intro here and there. However, I won't continue listening to podcasts if there are really annoying obtrusive commercials or if the podcaster has a voice that irritates me. I thought everyone was this way, but after some conversations, I realized I may be more sensitive to that.
While I didn't happen to look for this specifically, I realized after that most of the podcasts I listen to are hosted by moms. I may have subconsciously looked for people I could relate well to but also it's a large portion of the market.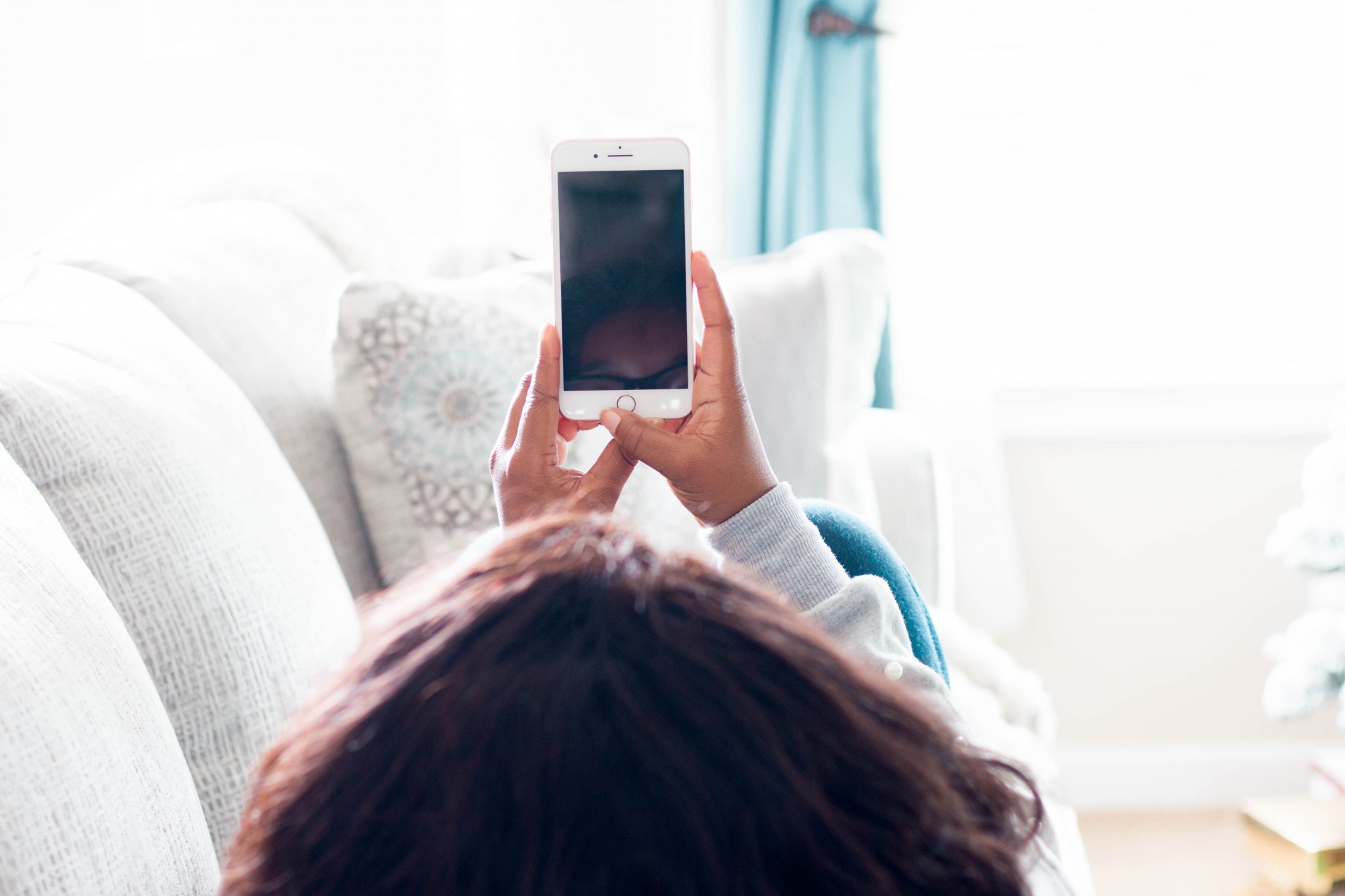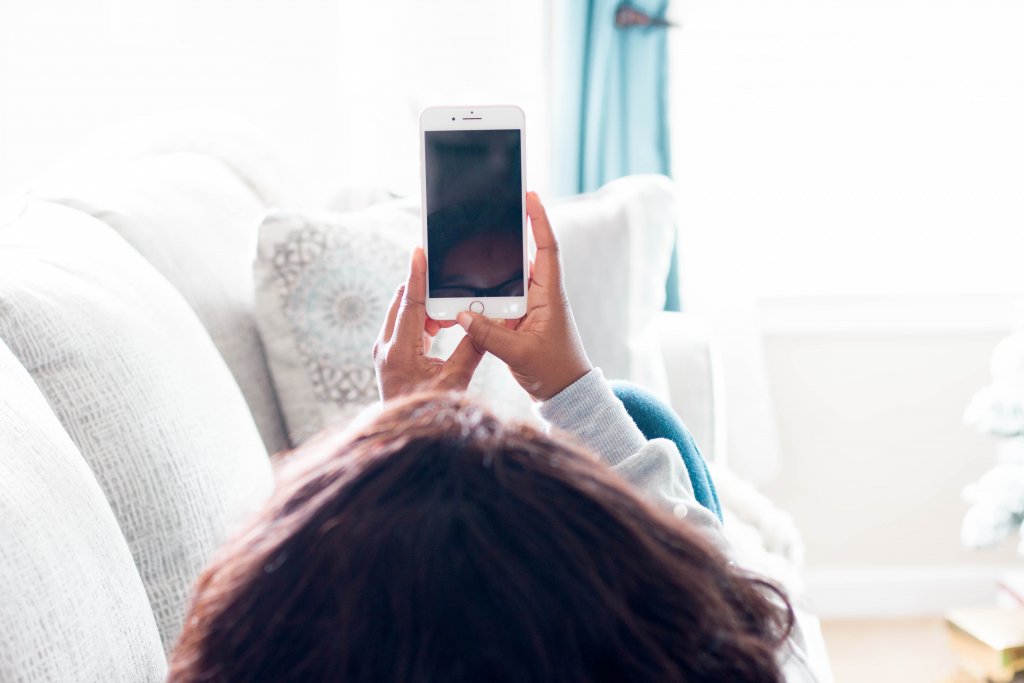 Best podcasts on decluttering and simplifying
Here are the 10 best podcasts on decluttering and simplifying. While listening to all of them every week would be a lot, you can try an episode out for each one to see which ones you want to continue to follow.
I also don't listen to every episode for every podcast. I look for the episodes that are most appealing and applicable to me and what I'm wanting to learn more about.
And I realize many of these podcasts have 'minimalism' in the titles, but you can simplify without becoming a minimalist and gain a lot of great tips and insights from them.
The Edit your Life podcast is co-hosted by Christine Koh and Asha Dornfest. Their show shares practical tips and conversations on a variety of family and lifestyle topics.
Christine and Asha have been friends for over 15 years. They co-authored a book in 2013 titled Minimalist Parenting: Enjoy Modern Family Life More By Doing Less. I love that although they live on opposite sides of the country they have created this helpful podcast together.
Check out this episode: Episode 22: Questioning the Konmari Decluttering Method. This episode was recorded in 2016 and Christine and Asha share their opinions on the pros and cons of this decluttering method.
There are various decluttering methods that work best for different people and the Konmari method isn't a fit for everyone.
Denaye Barahona is the host of the Simple Families Podcast. She has a PhD. in Child Development and she is a Clinical Social Worker too. Denaye takes a holistic approach to help families be healthy.
Her podcast covers a variety of topics surrounding creating a healthy home while living simply and intentionally.
Check out this episode: Mental clutter 101 discusses 10 reasons why parenthood can feel overwhelming and cluttered. These tips will help you look at your mental load and declutter your mind.
Mental clutter is often overlooked but is an important part of the decluttering process.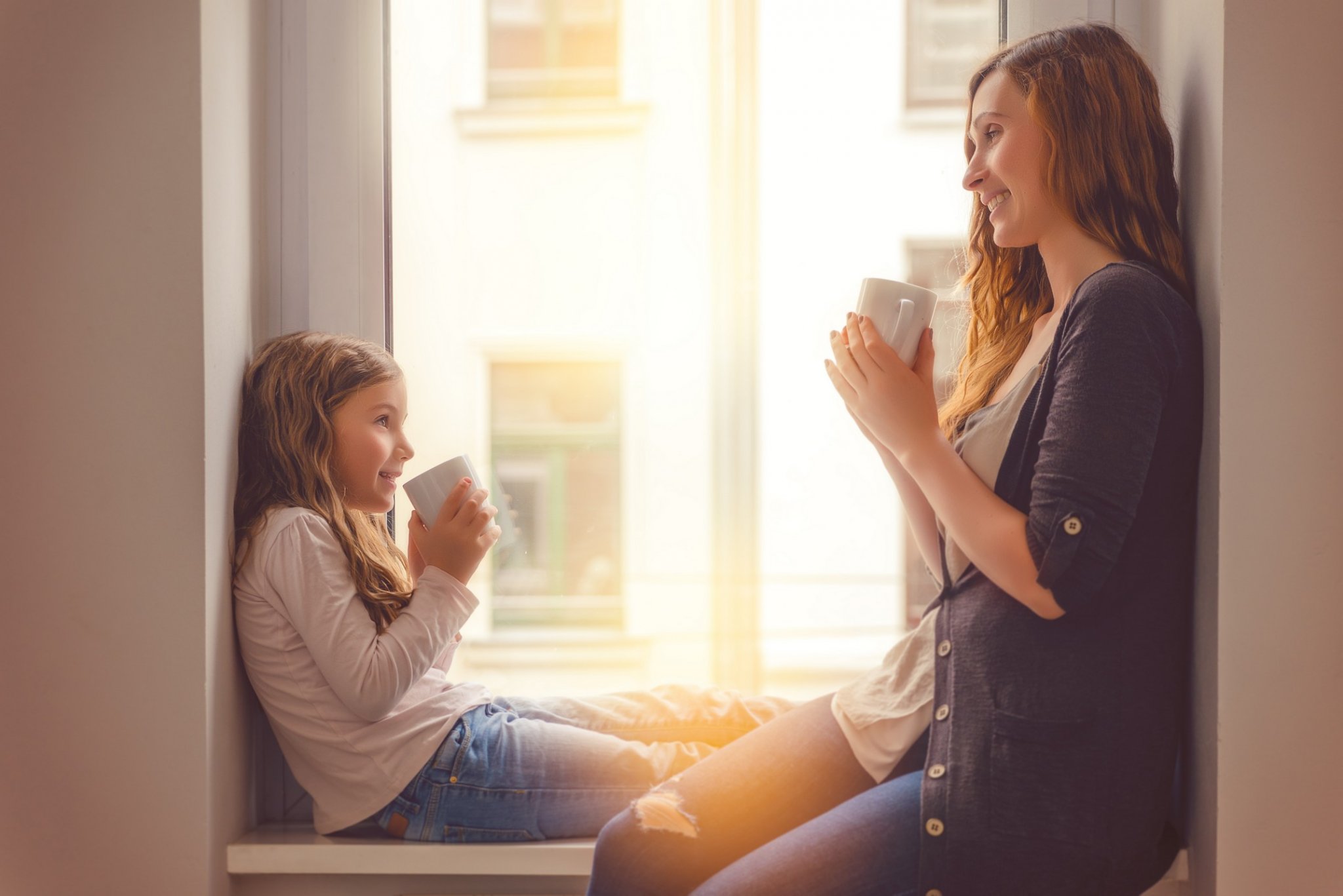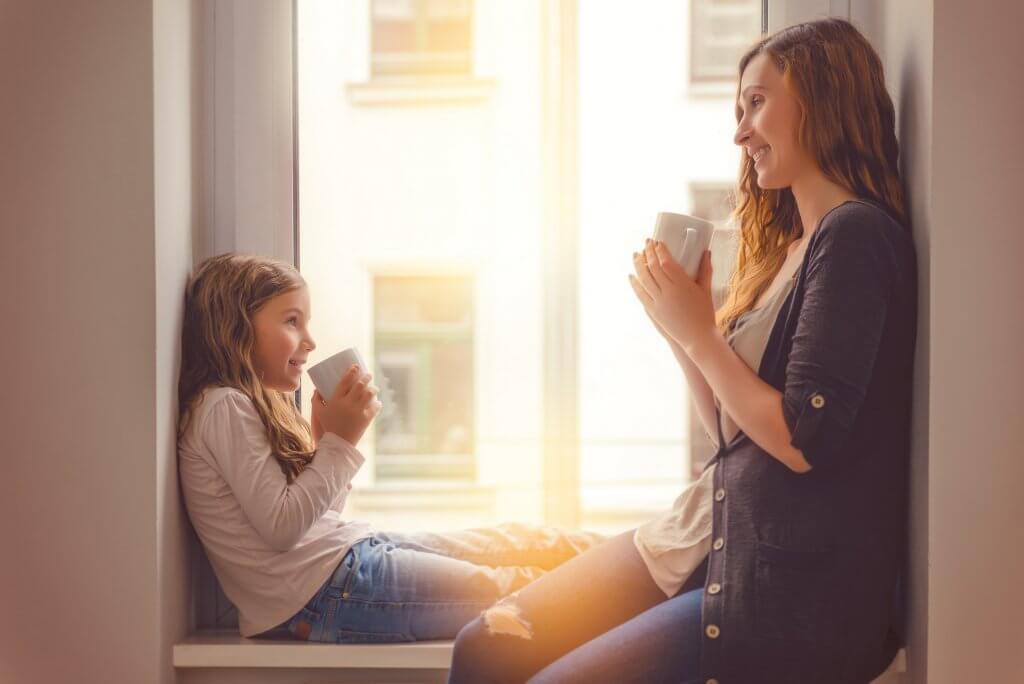 Diane Boden is the host for the Minimalist Moms Podcast. Her goal is to inspire listeners to think more and do less. She is a reformed shopaholic who has embraced a simpler lifestyle and wants to share her journey and tips she has learned along the way.
Check out this episode: Episode 48: Top 5 Family Clutter Zones discusses findings from a UCLA study that looked at clutter in the average American home. I related to the clutter zones mentioned and appreciated the tips for how to declutter them.
The statistics on clutter are sometimes shocking, but it can also be motivating to make a change.
Deanna Yates is the host of The Wannabe Minimalist Show. She started the podcast to help people who are overwhelmed and busy to declutter their homes and to know that minimalism is possible for families.
She wants to help listeners feel in control of their life and creating systems in their lives that work for them. Her goal is to help you feel confident and calm. Deanna's show is one of the newest on the list of best podcasts on decluttering, but she is off to a great start.
Check out this episode: Episode 26: Getting kids to declutter. In this episode Deanna interviewed me and we talked about tips for teaching your kids to declutter and what to do if your partner isn't interested in decluttering.
Decluttering with kids and how to declutter when your partner isn't on board are important parts of how to manage the decluttering process with a family.


Kirsty Farrugia and Amy Revell are the co-hosts of The Art of Decluttering. They've been friends since childhood and both became professional organizers. Kirsty is not naturally organized, but Amy is. Their different perspectives make them relatable no matter what your tendency is.
They want to help listeners to overcome the cycle of clutter in their life and home. Their goal is to help people regain calm and to have more time for the important things in life.
Check out this episode: Episode 86: Micro decluttering is about taking the short pockets of time you have available to declutter something small. These are great ideas on doing the best you can in the time you have.
There are high impact areas in your home that you can declutter quickly and it will motivate you to continue with the decluttering process.
Katy Wells is the host of the Maximized Minimalist Podcast. She's a decluttering expert and she's passionate about helping moms find more joy in their lives through simplifying their homes and lives.
Check out this episode: Episode 54: 12 Unexpected items that make your home feel cluttered is about things you may not think of that add to the clutter in your home. You may not have considered some of these things before.
You can't fully declutter your home until you see and identify all the things that you make your home look cluttered.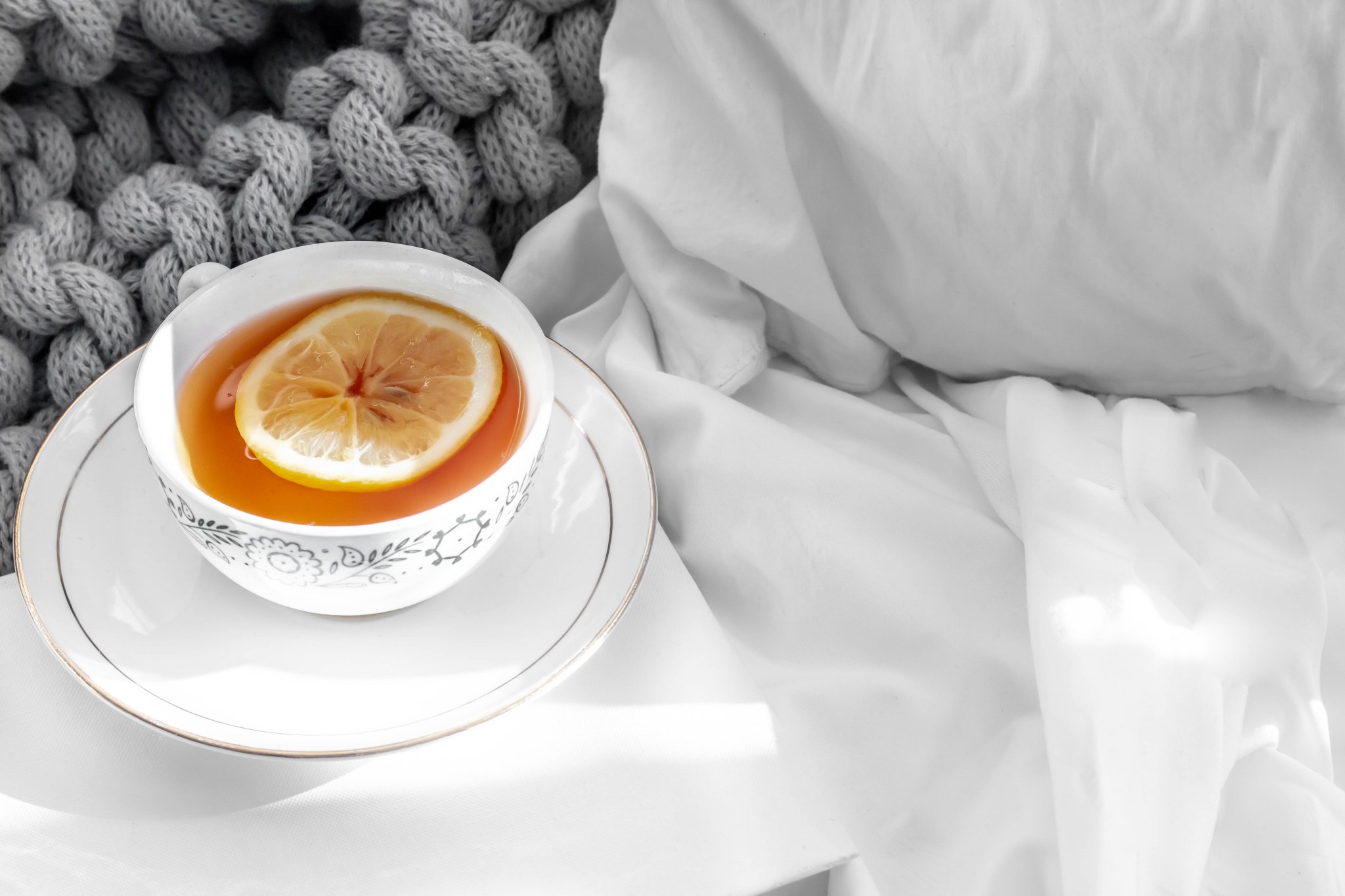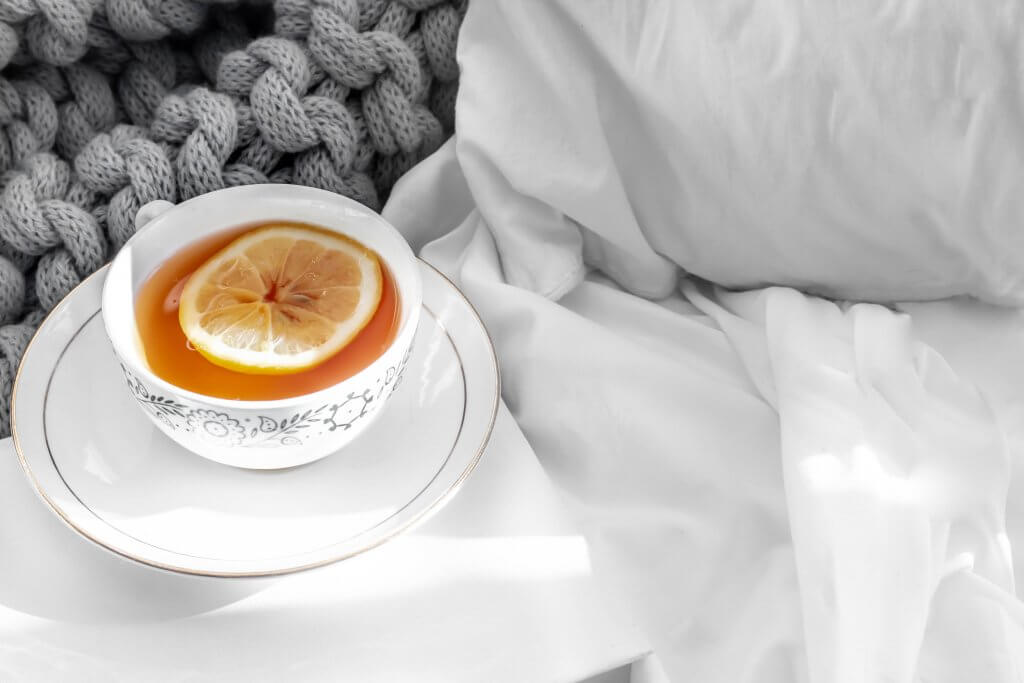 Stephanie Seferian is the host of the Sustainable Minimalists podcast. Her goal is to help other moms simplify and become more conscious consumers. She offers tips to help you clear the clutter so that you have more peace and more time to fully enjoy your life.
Check out this episode: Episode 73: 30 Items to declutter today that you won't miss tomorrow lists items that you can more easily let go of to start your decluttering process.
When you start with the items that are easier to let go of, you can make quick progress. Later you can work up to more difficult things.
Mia Danielle is the host of the Mind Your Home podcast. She wants to help you make your home your greatest support system. Her goal is to teach you the skills that make decluttering easy to you can get back to living your life.
Check out this episode: Episode 44: 3 Myths about going clutter-free that are keeping you stuck is a great episode. It dives into some of the mindest challenges that keep people from decluttering.
Whether you realize it or not there may be lies about decluttering that you believe that prevent you from decluttering your home. Once you identify them, you can move past them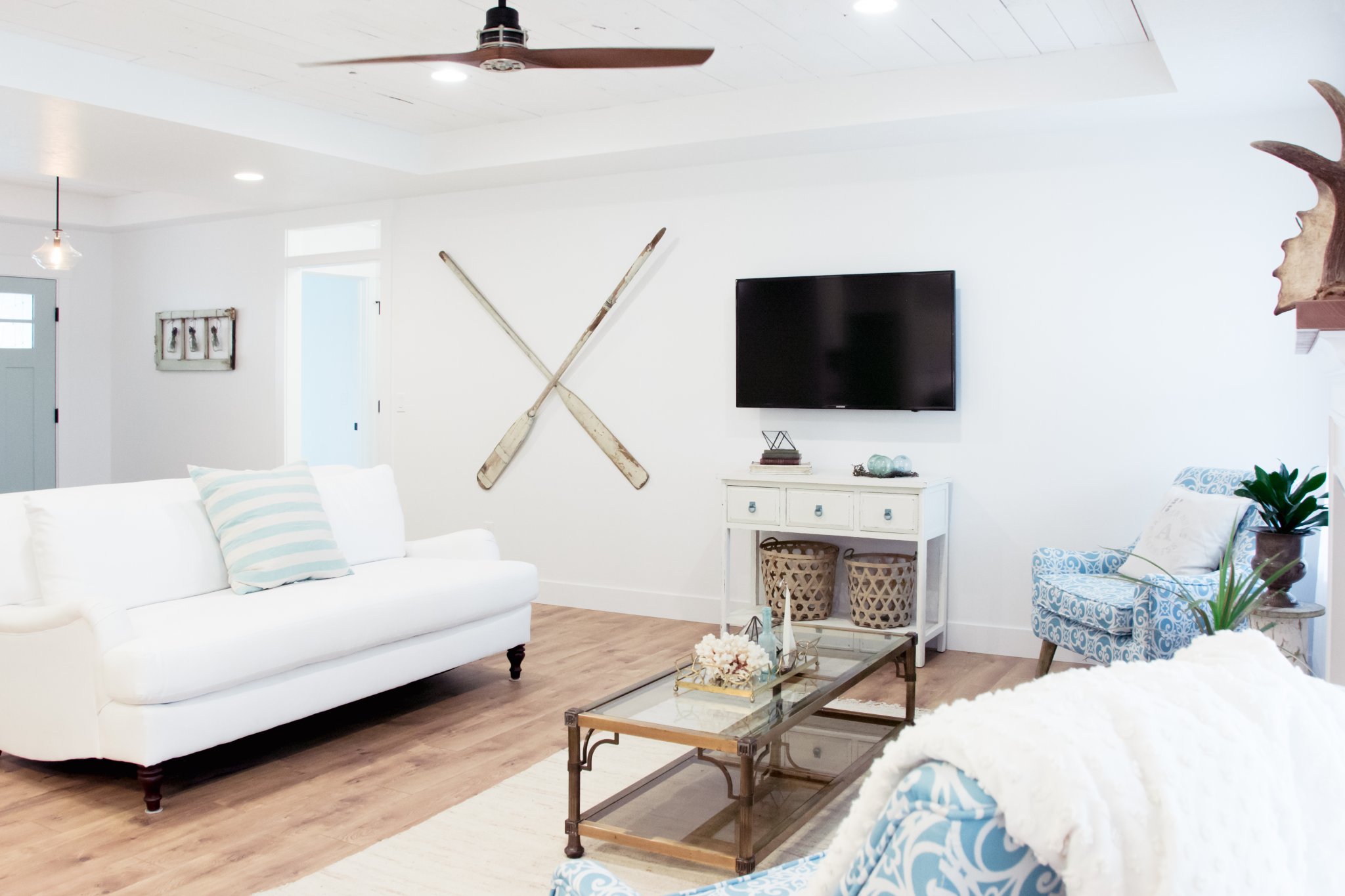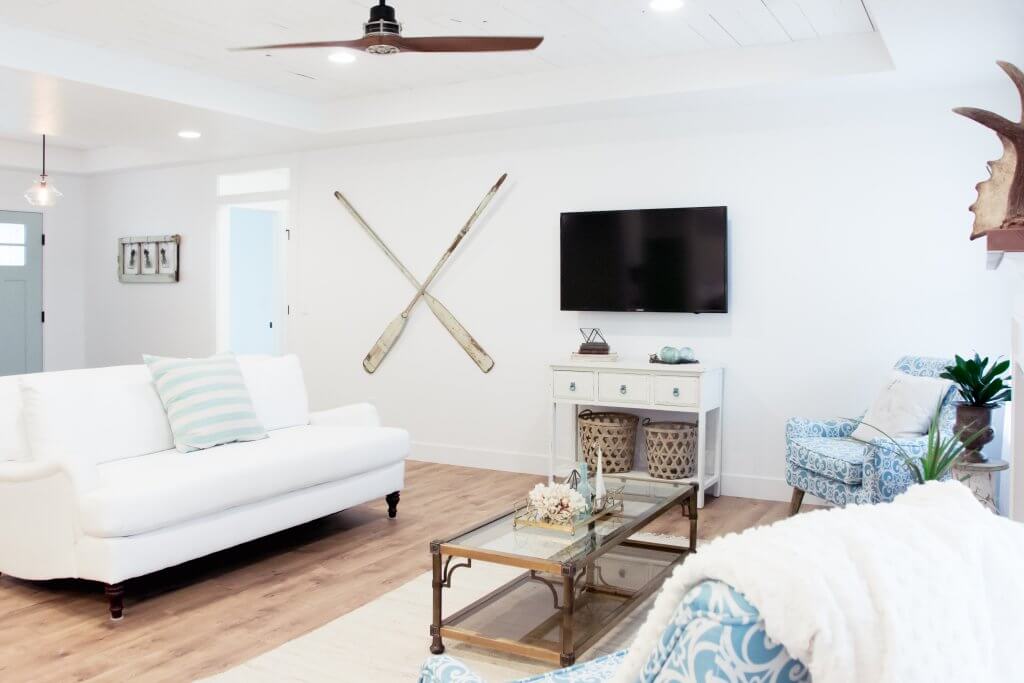 Desirae Endres is the host of the Minimal-ish podcast. She talks about how having less can bring your family more joy. Desirae's discovered a way to practice minimalism in a realistic way. She wants to help mamas live more intentionally and enjoy a lighter life by creating more space for what matters.
Check out this episode: 5 Truths about stuff & quick tips to stop bad shopping habits is about realizing how you're impacted by your stuff and how to stop bringing excess back into your home. Decluttering isn't just about getting rid of things. It's also about not continuing to bring it back in.
It's important to be more intentional with shopping to experience a lasting change in your home.
Brooke and Ben McAlary are the co-hosts of The Slow Home Podcast. As they learned about minimalism and simplicity they embraced slow living. They've experienced so many benefits of living with less and want to help others do the same.
Over a 2 year period, they decluttered more than 25,000 items. They've been able to travel as a family and Brooke has written 2 books Destination Simple and SLOW. As an added bonus, they have the most soothing voices and lovely accents.
Check out this episode: Episode 194: De-own, Don't just declutter talks about how to not replace the things you declutter. It's a process of letting go and adopting a new mindset. Simplifying is about letting go completely and creating space and breathing room.
"Here is the secret to subtraction. It doesn't matter what you remove. What matters is that you stop adding it back." -Erin Loechner
Turning inspiration into action
I hope that you enjoyed this list of the best podcasts on decluttering and simplifying. Perhaps you'll find a new favorite.
Keep in mind that knowledge and inspiration are important, but for change to happen action is needed. What's something you can simplify or declutter today?
Want to get weekly decluttering and simplifying tips sent your inbox? Fill out the form below and we'll send them to you. You'll also get the Your Home Decluttered Jumpstart which includes 100 easy items to declutter and 12 high impact areas to declutter in 10 minutes.