Inside: Cleaning isn't always fun, but using these seven simple tips for a cleaner home, you can enjoy your space more without putting in a ton of work!
Who doesn't love coming home to a house that's clean? The challenge is often putting in the effort to make it happen. And when you live with other people, keeping your home clean can be a bit of a challenge as well.
These tips will help you find the time and energy to enjoy a cleaner home every day without significantly increasing your workload. There are ways to maintain your space without needing to hire anyone if that's not in the budget for you.
7 Simple Tips for a Cleaner Home
Use these seven simple tips for a cleaner home to make the cleaning process easier and more likely to get done!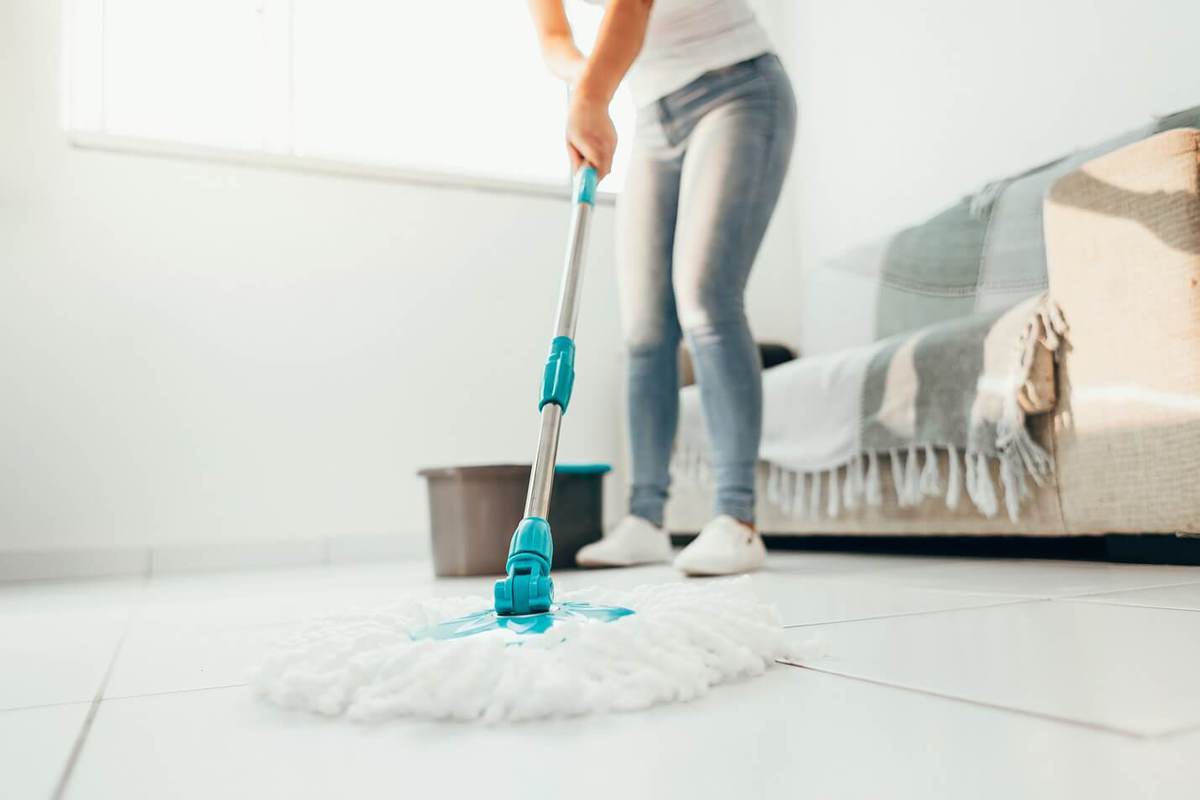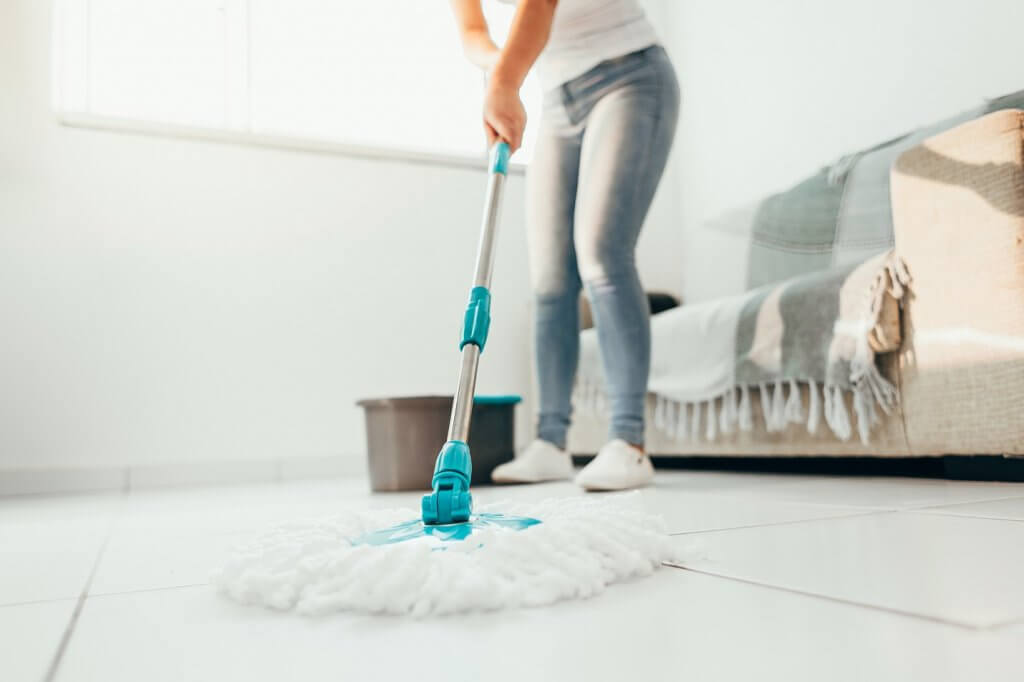 1. Build healthy habits
Building habits like clearing something off the counter every time you walk past it or moving items back to where they belong immediately are great ways to help keep your home cleaner without having to do a lot of extra work.
It may take a few weeks to make these new habits stick, but once they do it makes your life easier. Daily habits worth building include:
Wiping down sinks and counters
Clearing the coffee table
Sorting mail right away
Starting and finishing a load of laundry
2. Use tools that make cleaning easier
Disclosure: As an Amazon Associate I earn from qualifying purchases. Please note that I only recommend products I use and love. Click here to read my full disclosure policy.
Don't be shy about using tools and multi-use devices like the Bissell Crosswave in your home to help reduce the number of steps it takes to clean your home.
These tools are designed to make it easier to keep your home clean by allowing you to clean up both wet and dry messes at the same time and even go between carpets and hard floors to make the most of your cleaning time and reduce your overall workload.
While there are some products that can make your life easier, be wary of not overbuying. Gimmicky items often end up becoming clutter so make sure it's a tool you'll actually use.
3. Get your family to help with the cleaning
Unless you live alone, you likely did not make all of the messes around your home on your own. So now you have the opportunity to get your family on board with helping clean up the home too. It's crucial for children to learn to be responsible for their things and do their part to pick up at home.
Have a family meeting and work together to delegate chores. Use a visual chore chart for the entire family to help everyone keep track of what needs to be done and what has already been done.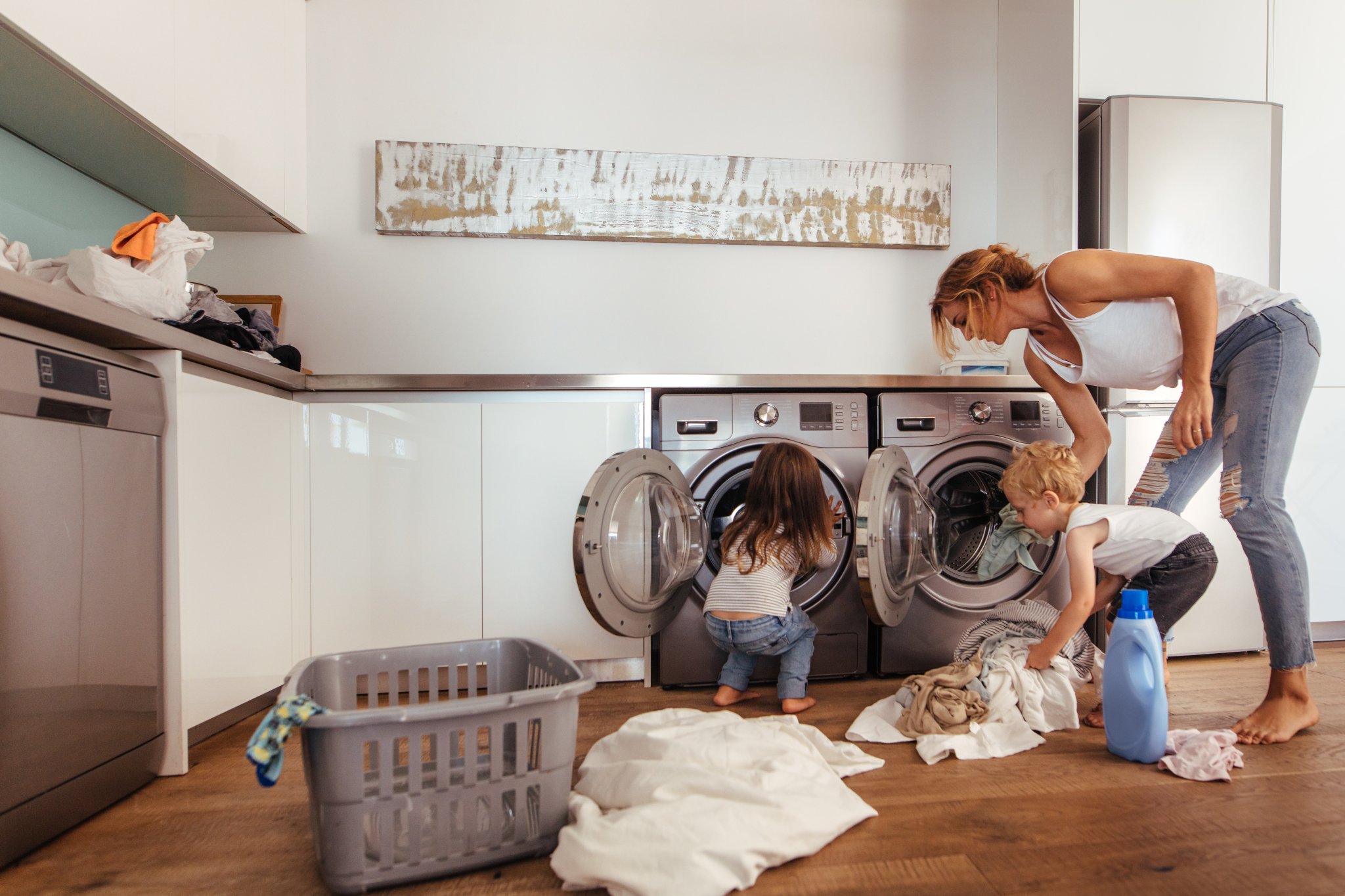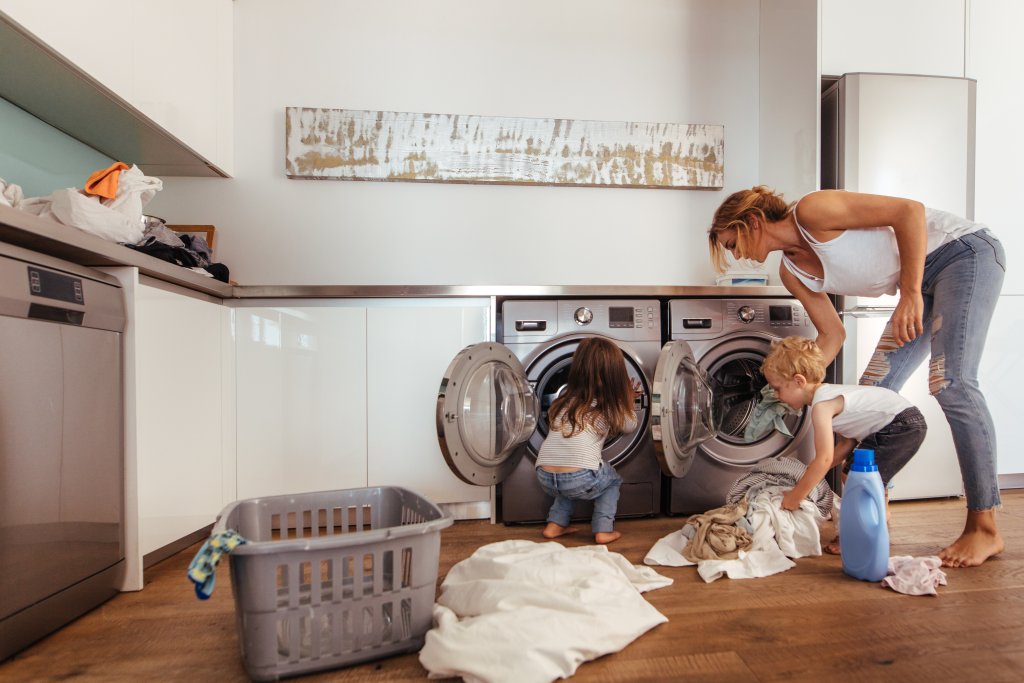 4. Keep your home from getting messy
Make it easier to keep your home clean by organizing and assigning a home for everything. When it has a place to go back to it's less likely to be left out on a regular basis making your home naturally stay cleaner.
Add a trash can to each room of your home to help prevent your family from leaving trash around the house. When they do not have to go anywhere to put the trash away they are less likely to leave it because of laziness.
After some reminders, everyone in your home is more likely to build up the habit of putting trash where it goes.
Declutter often
Clutter can quickly take over a home and make it look and feel messy. Clutter sneaks up on you if you are not careful. Make a habit of decluttering so that your things don't get out of hand.
One way to reduce clutter is to keep a basket by the front door to put the junk mail in immediately so that it doesn't get left out cluttering up the counter or other flat surfaces.
Also having an easy access container for donating clothes, toys, and books that have been outgrown encourages decluttering. Empty the container and donate regularly so that items don't continually stack up in your home.
In some places, you may even be able to schedule a time to them picks up from your home. That can help create a self-imposed decluttering deadline to encourage you to get rid of more before they come.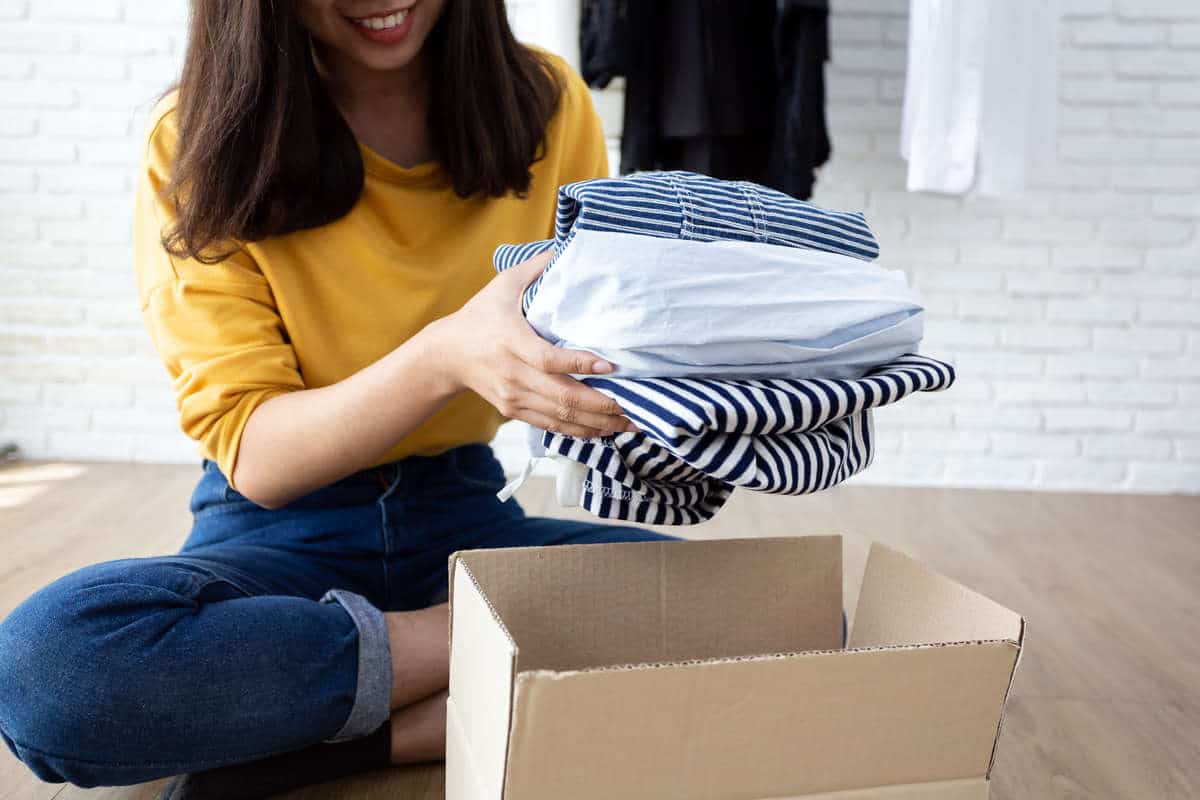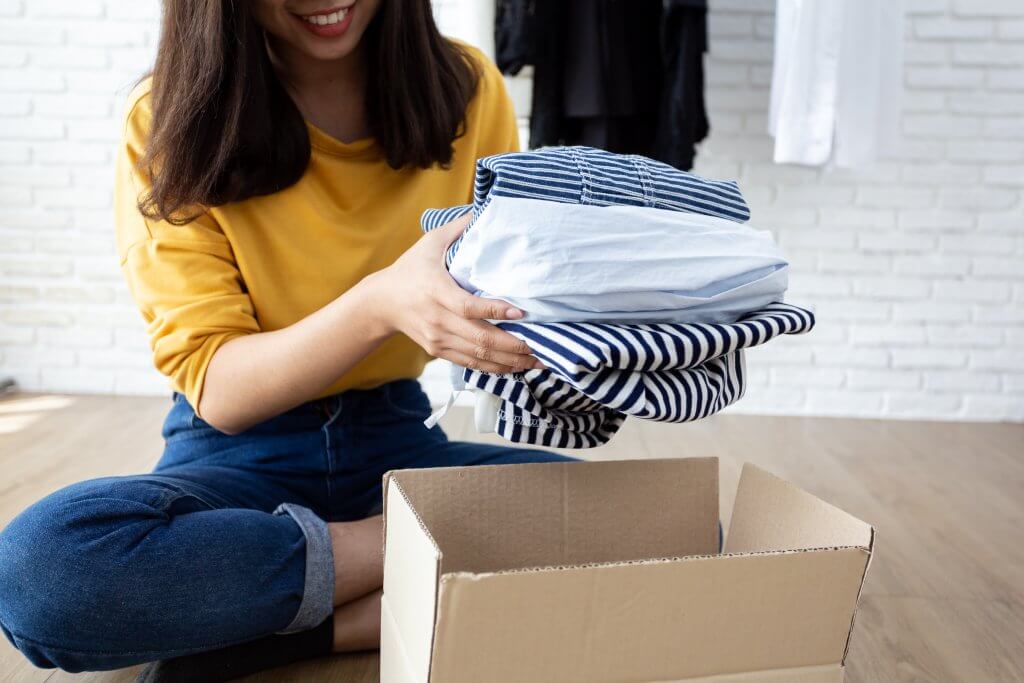 5. Make cleaning convenient
Keep a basket or bucket of cleaning supplies within easy access of every room. This will make it simpler for you and anyone else in your home to clean up messes right away. It also makes it quicker for you to clean up when you have a few spare moments.
These kits should have rags, multi-use cleaners, and specialty cleaners you need for that specific room like furniture polish or leather protectant.
Consider keeping a vacuum on each floor of the house, if space permits. It's much more convenient to vacuum often when you do not have to drag the vacuum up and down the stairs.
To speed up cleaning so your home can be cleaner with less work, use multi-use cleaning supplies. This includes using a multi-purpose spray cleaner and microfiber cloths that can be used on multiple surfaces for easier and faster cleaning.
6. Make your kitchen easy to clean
The kitchen tends to need more cleaned more often than any other space. Your kitchen is the heart of your home where everyone meets to talk and meals are prepared for your family.
Make your kitchen as easy to clean as possible to make it easier to have a cleaner home. Keep the counter as clear as possible. Items can quickly get lost in countertop clutter. And you'll have less space to work with if you have stacks of stuff sitting on them.
Having decluttered countertops makes cleaning the counters much easier too. You can easily wipe them down when they aren't full of stuff.
Fill the sink with soapy water when you are cooking to make it easy to soak pots, pans, and bowls for easier cleanup. This is a great way to make cleaning up easier so your home can stay cleaner with less stress. Wash the dishes as you go and never see them pile up.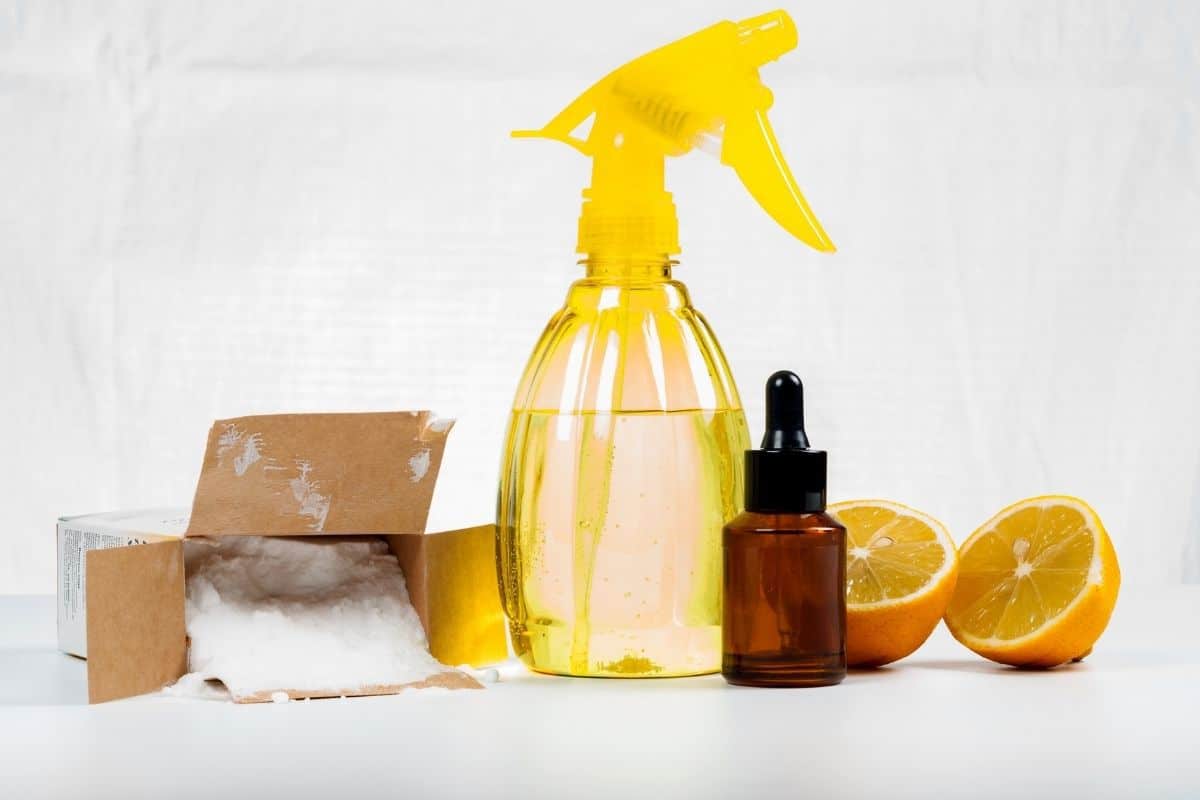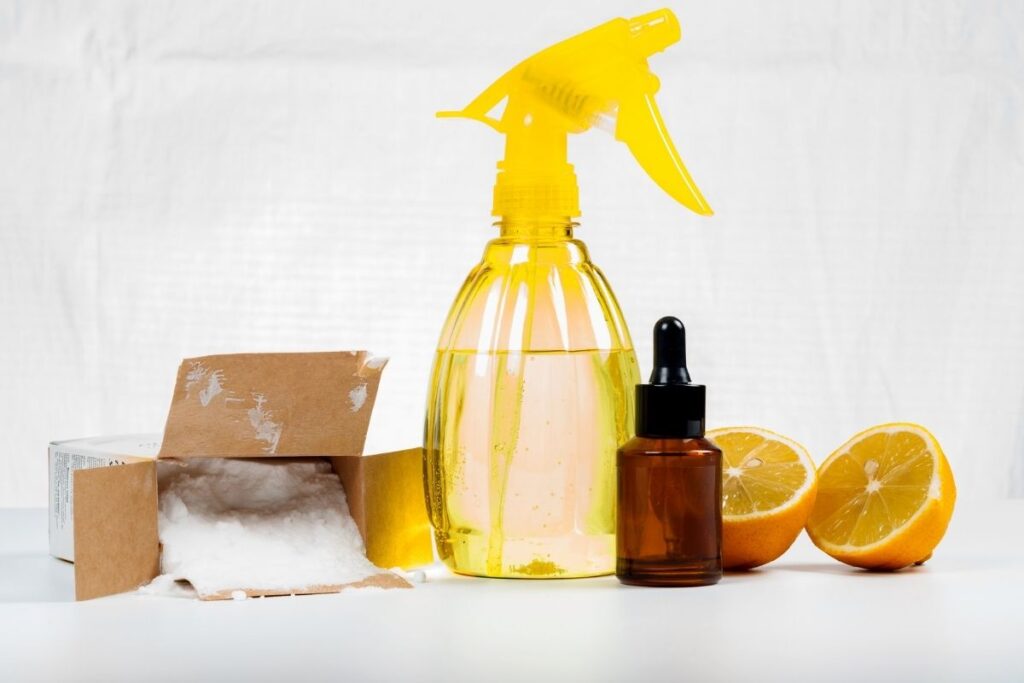 7. Clean your cleaning appliances
Often we forget about cleaning the devices we use to clean our homes. For a cleaner home make a point to clean your washer and dishwasher regularly.
The cleaner these devices are the cleaner they can get the times in your home. You can purchase cleaners for these devices that help make it easy to refresh them and improve the clean they can give your home. Or you can DIY cleaners for them as well.
Dishwasher cleaners and washing machine cleaners only need to be tossed in and run an otherwise empty load.
Simple Tips for a Cleaner Home
While cleaning may not be fun, it's less painful using these simple tipe for a cleaner home!
What is your favorite cleaning tip? Post it in the comments below!
Sign up on the form below and get weekly decluttering and simplifying tips sent straight to your inbox! You'll also get the free Cleaning Checklist because checklists help make everything more fun!