Things to know about me: I can't stand stuff laying on the floor when it shouldn't be there & I don't like complicated or fussy storage options. To solve this I found simple and easy toy storage solutions for my home.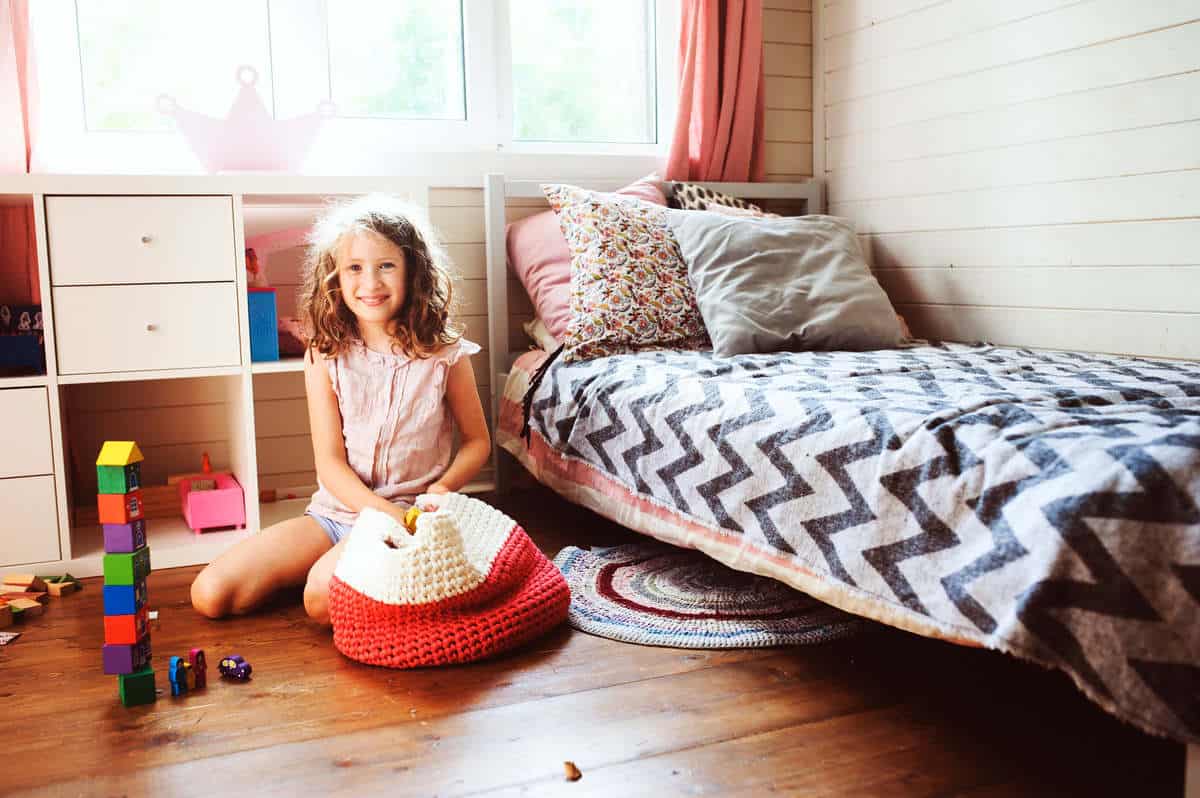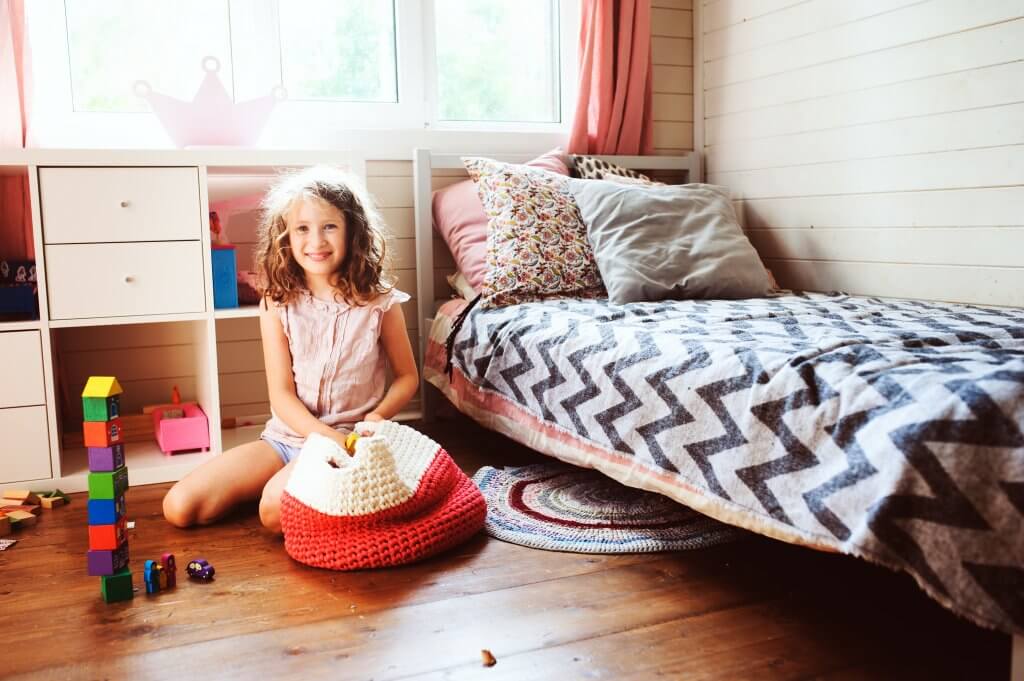 Considerations for toy storage solutions
Disclosure: As an Amazon Associate I earn from qualifying purchases. Please note that I only recommend products I use and love. Click here to read my full disclosure policy.
It's always best to declutter before you move on to organizing. It is so much easier to organize less stuff! I also wrote another post on how to declutter with your kids that will give you tips on involving them in the process.
When creating storage solutions, it's really important that you don't overcomplicate it. You want to provide a simple and easy storage solution that will work for you and your child.
Do not expect them to divide up their legos by color and put them away in their 45 different color-coded bin system. It won't happen and then it will drive you crazy.
Set them up for success by giving them a system that is simple to understand, easy to see, and able to be maintained. Generally, kids want to please their parents and while they might complain when they are asked to clean up they also like knowing they did a good job and they made their parents happy.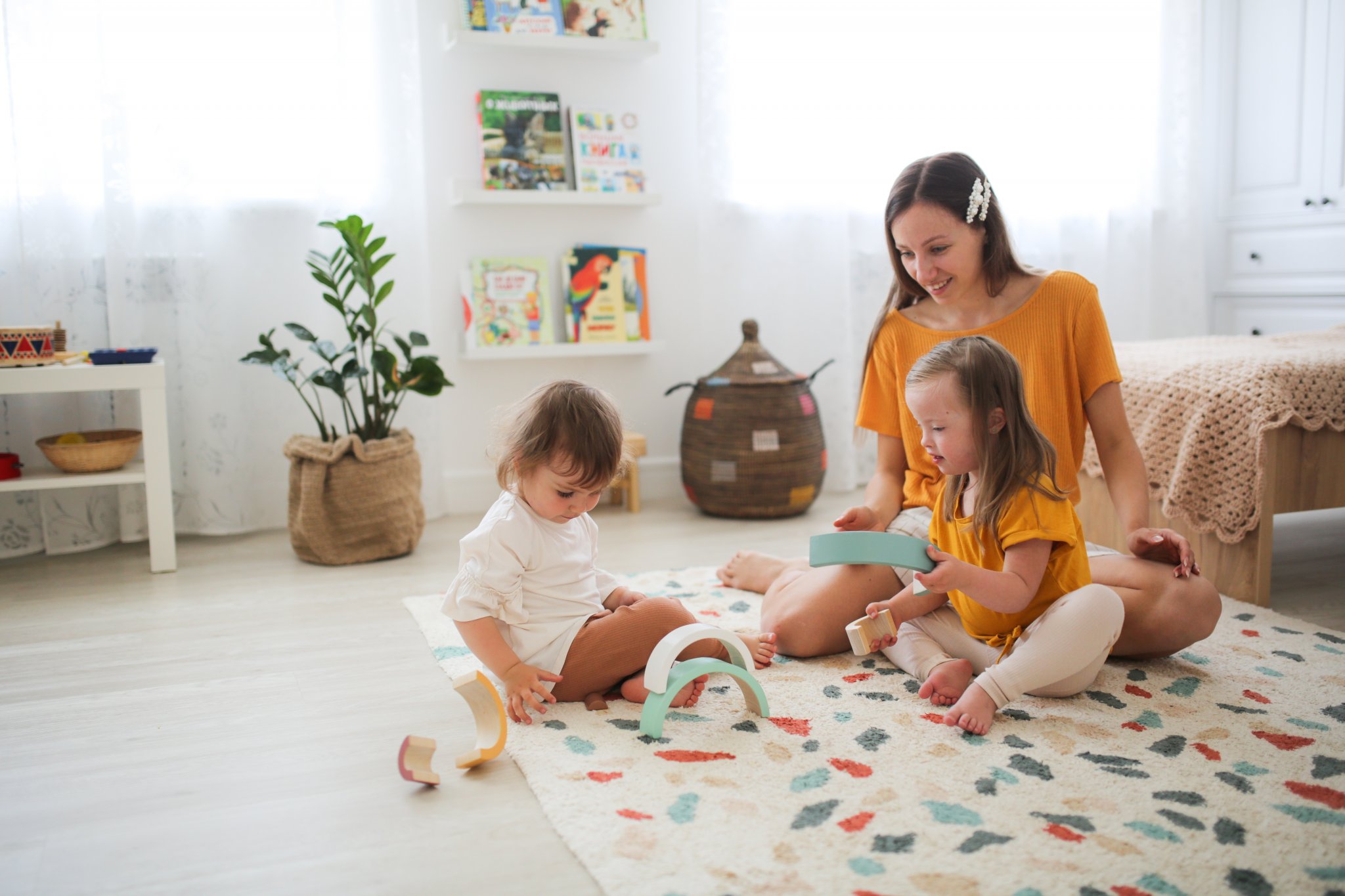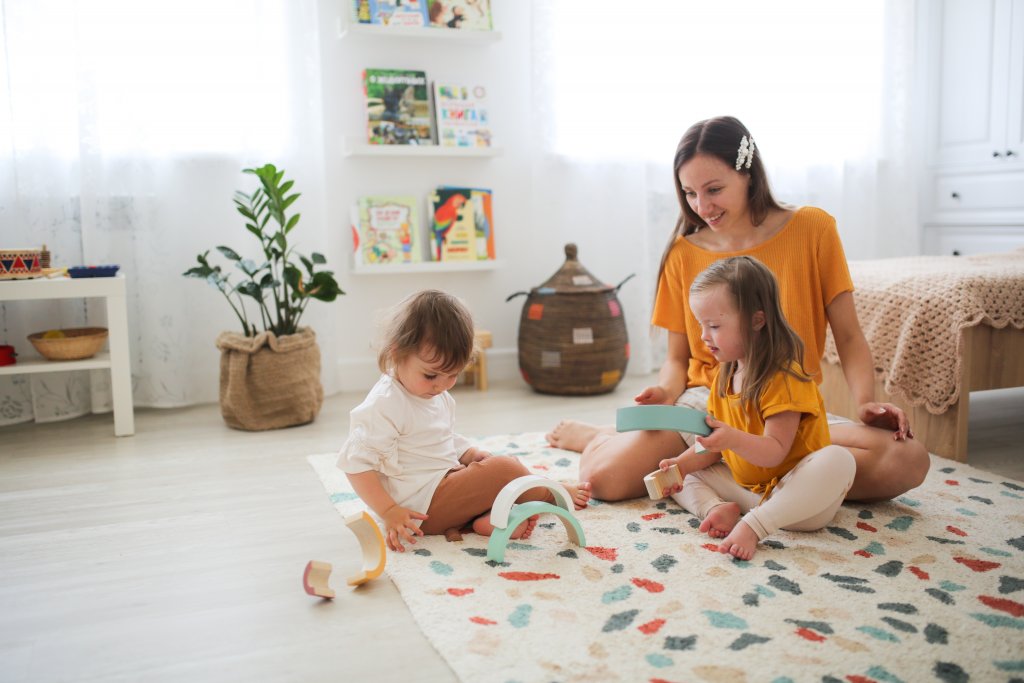 Living room toy storage
For storing toys in a living room, I wanted a toy storage solution that looked attractive and hid the toys. I found the Ikea Kallax collection to be the ideal solution. While other companies make similar-looking units, I've found Ikea's to be more sturdy and still cost-effective.
There are a lot of options for configurations and different inserts if desired. We have a long narrow unit. Initially, we had it laying down and it doubled as a bench for extra seating.
We now have it upright in our living room as we needed the floor space for my desk. Just be aware that if you have a taller unit upright the kids won't be able to reach the top few bins. This could work to your advantage should you have certain toys you don't want them to always have access to.
There are lots of great options of bins you can use with the Kallax case. One of my favorites is Target's fabric bins. They are much more durable and sturdy than some other cheaper ones I've tried. We even use 2 of them as laundry bins in our girls' rooms.
There are lots of great bin options on Amazon as well such as this one. Just make sure what you select is a 13″ sized bin as that's what fits best in the Kallax units. Keep in mind that not every space in the unit needs to be filled with a bin. Some can hold books or stuffed animals on the shelf.
Toy storage for the bedroom
In both of our girls' bedrooms, are under the bed rolling bins for storage as well as a bookshelf which houses their books and a few stuffed animals.
Under the bed storage
A few years ago I bought rolling bings for the girls to use under their beds. I'd bought them at Target, but sadly they've stopped carrying them. They are similar to these.
When storing smaller items, like legos, we put them in a smaller clear bin first. We use mostly the shoebox size, like these.
Just make sure that the smaller containers you buy will fit in the bins if you are planning to store them in there. The smaller containers help keep things separated, but still simple enough for the kids to put away on their own.
Labels and label maker
It can be very helpful for kids as they are learning where things go to put labels on the containers. When they aren't old enough to read yet, a picture or graphic of what goes in the container works well.
As they get older you can use chalkboard labels if you like handwriting or a label maker if you don't. Then while they still might say they don't know where something goes, you have written proof they do.
Bookcase
A bookcase was essential in both my girls' rooms. We all love books in our family. We got an inexpensive white bookshelf like the one here for our older daughter's room and found a taller unit for my younger daughter's room that we got through Facebook marketplace.
We keep the books from the library on their own shelf and their books on the other shelves. They also have some cd's on the shelf as well as a small box that holds their play jewelry. This is life with girls.
These simple and easy toy storage solutions have worked well for our home. They are functional and look nice and make cleaning up less painful than it otherwise could be.
Want to keep up to date on the latest Simplicity Habit information? Sign up below and also receive the Declutter Plan of Attack worksheet!