This year I tried a new approach to setting goals. Instead of setting yearly goals, I decided to see if I could set the best goals seasonally. I'm nearing the end of the first season and this experiment has forever changed my goal setting.
The idea of setting goals seasonally wasn't something I came up with on my own. I adapted what I learned from reading The 12 Week Year by Brian Moran.
I highly recommend checking it out. The concepts in this book will change the way you think and the way you set goals going forward.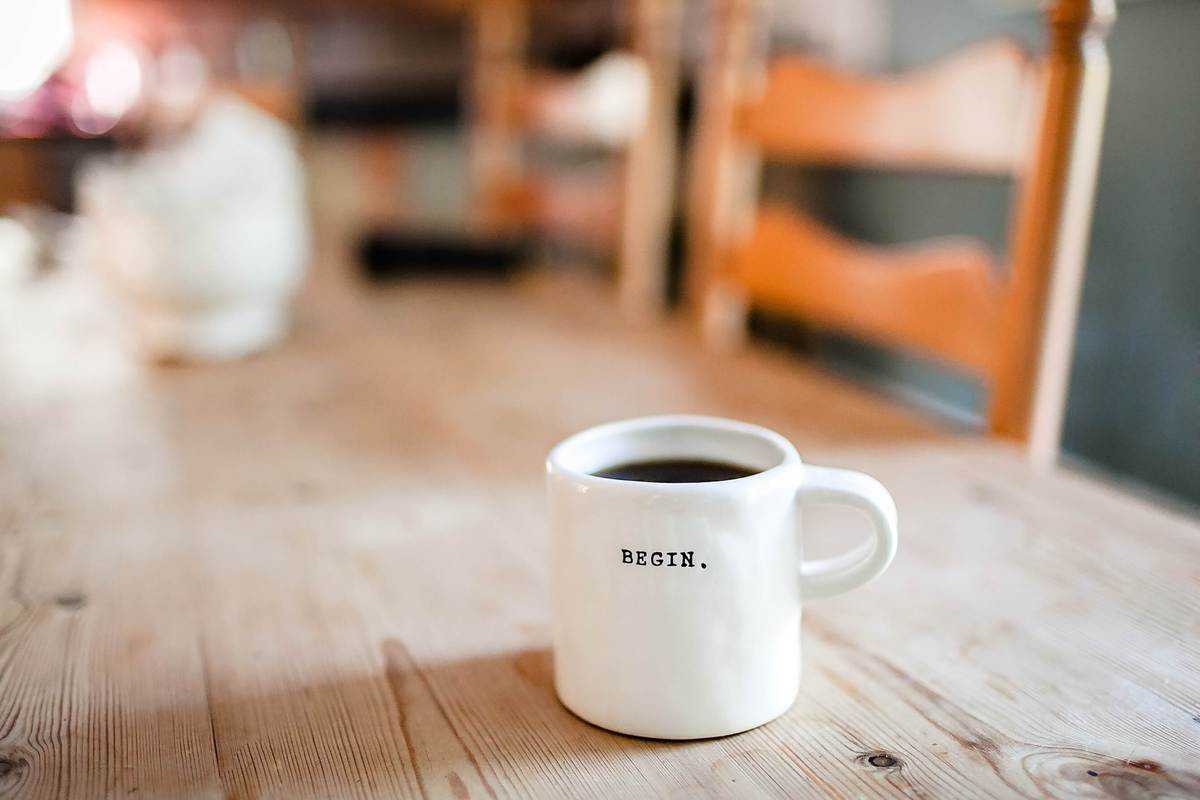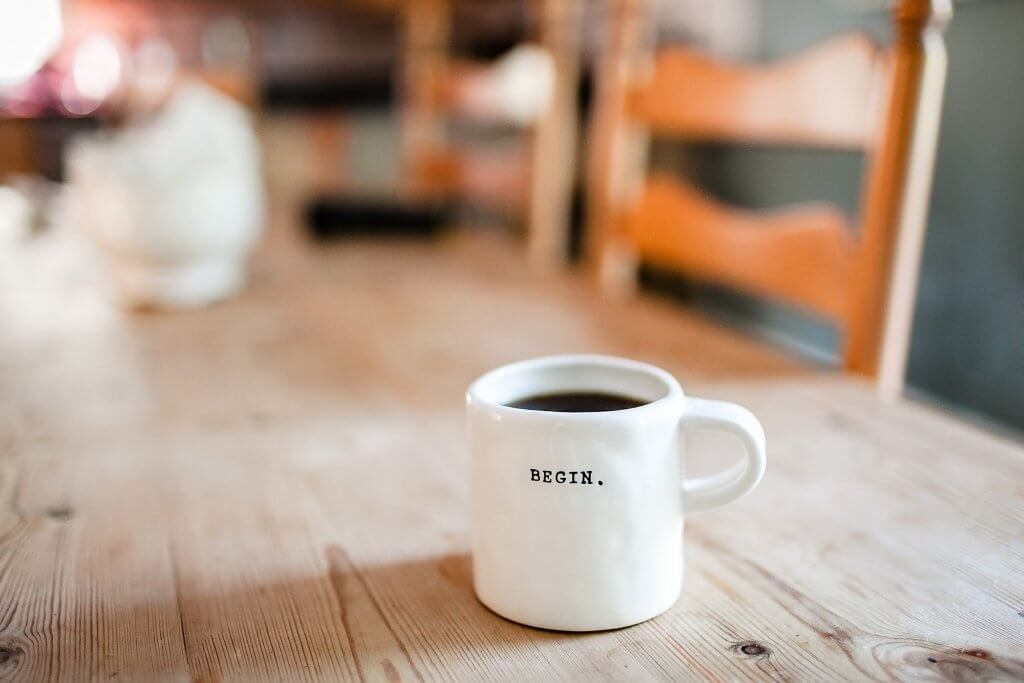 Summary
Disclosure: As an Amazon Associate I earn from qualifying purchases. Please note that I only recommend products I use and love. Click here to read my full disclosure policy.
The book opens by talking about how most businesses get more accomplished in the 4th quarter than at any other point in the year. People perform at their highest levels when they have a sense of urgency as they're facing deadlines.
To create the same level of productivity on an ongoing basis, their approach is to break up the year so that every 12 weeks acts as its own year.
Therefore, you are more often in a state of setting goals, working towards them, and then celebrating your accomplishments as you set the best goals seasonally.
Set the best goals seasonally
According to The 12 Week Year, the 5 disciplines needed for achieving your goals include:
vision
planning
process control
scorekeeping
effective time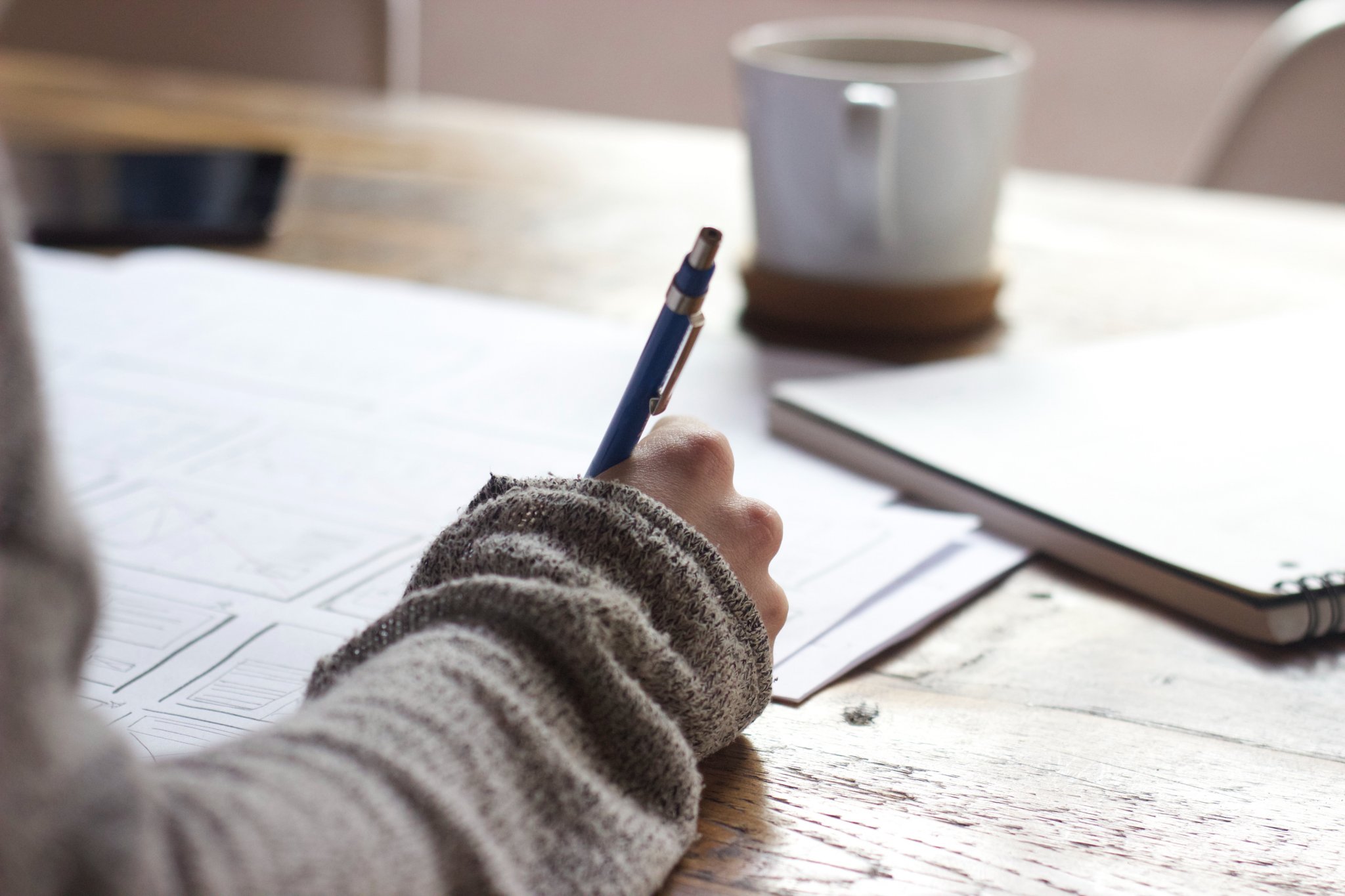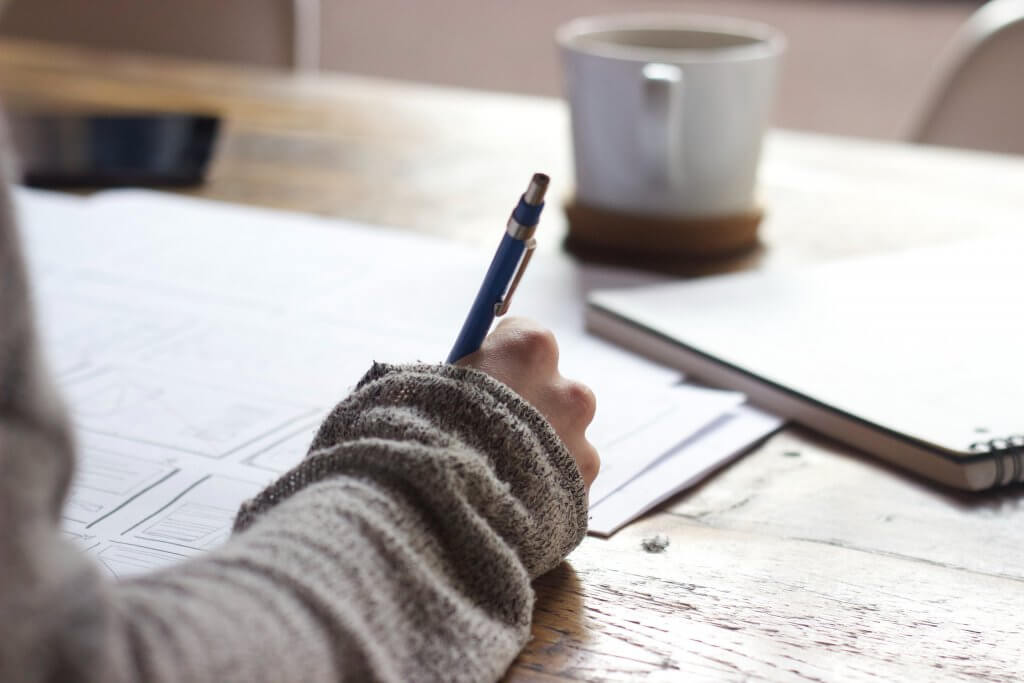 Vision
The author discusses the importance of having a compelling personal connection with your goals. You need to be inspired by and emotionally connected to your vision. It's also important to examine your thoughts.
While our brains naturally want to avoid risk, we are able to train our brains to act on our vision by thinking about it and imagining the goals we're after.
Planning
In a 12 week year, every week becomes of greater importance. To stay on track, use the first 15-20 minutes of the week to review your progress and plan the upcoming week. Creating an effective plan that focuses on the most critical tasks is key to succeeding.
Process control
This discipline uses tools and events to align your daily actions with your most important tasks. The process ensures that your energy is being spent on the highest value action steps toward reaching your goals.
Scorekeeping
It's necessary to have measurable goals. You have more control over your action than your outcomes, so focus on the measurable actions that can be taken.
Numbers don't lie and act as an indicator of whether or not progress is being made. Track your numbers and pay attention to what they tell you.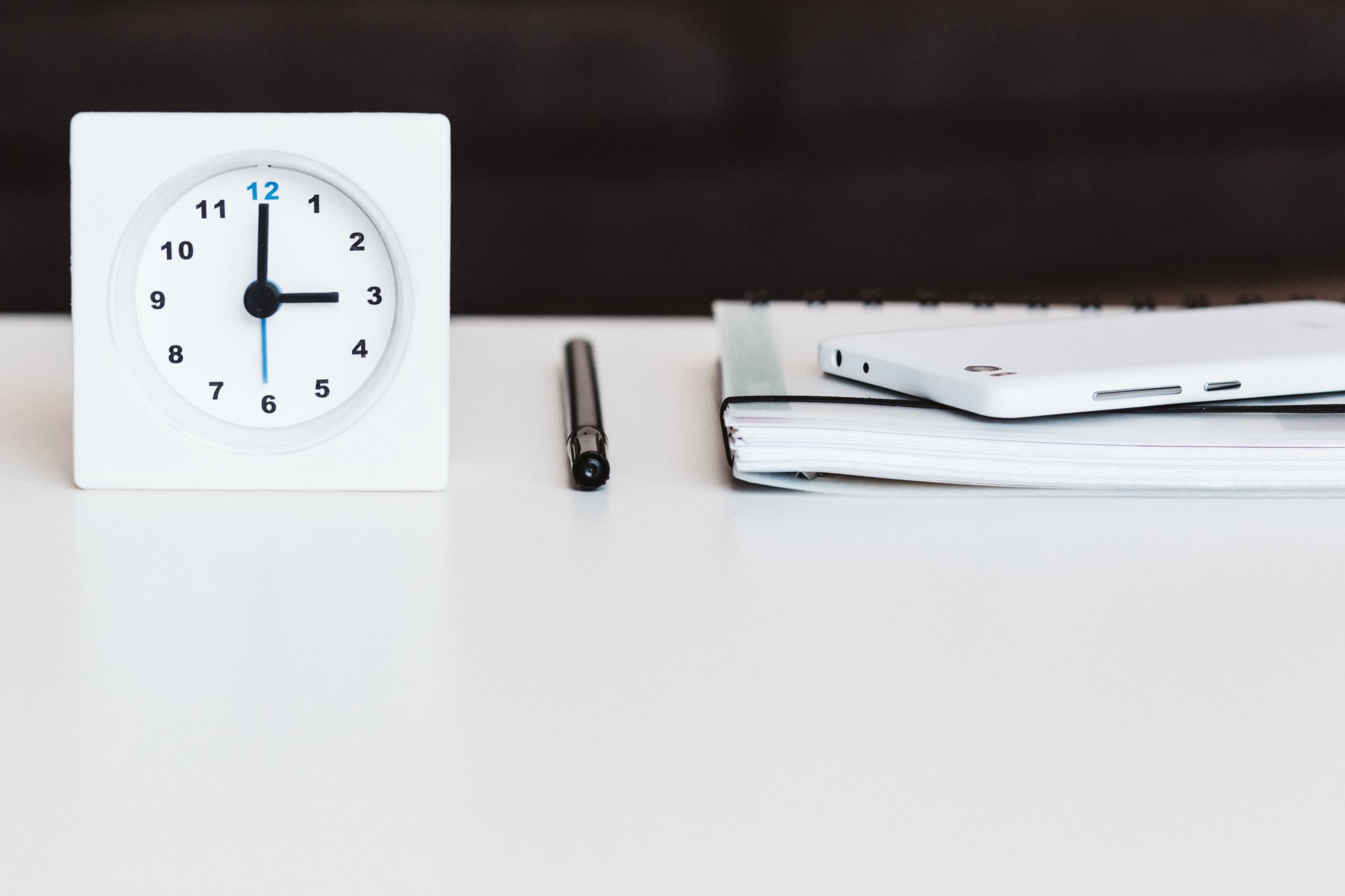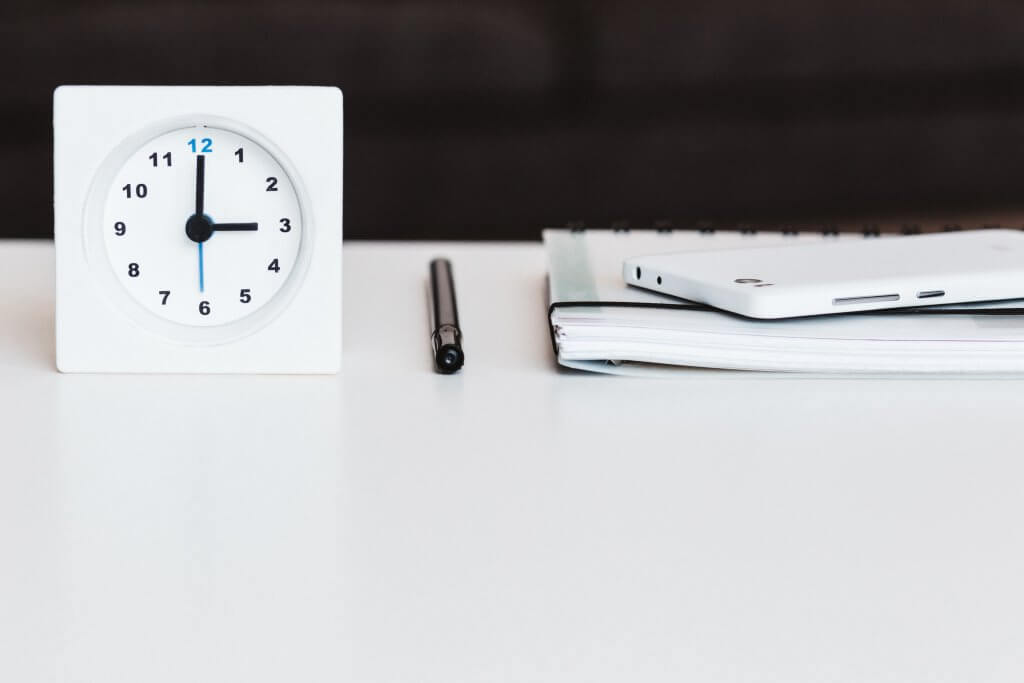 Effective time
How your time is spent is of utmost importance. People are often distracted and waste much of their time. Being intentional and purposeful in how you allocate your time is crucial to your success.
The author advocates using time blocking to manage your schedule. His blocks include a strategic block (uninterrupted time to focus on goals and action plan), buffer blocks (for activities like checking email, which is necessary but not high-value), and breakout blocks (time spent away from work).
In order to be sharp and perform well in your tasks, you must have time off of work to re-energize.
It's important to minimize distractions and spend more time on high-level activities than low-level activities. High-level activities are the tasks that you often don't want to do, but move you closer to your goal.
Low-level activities come up often in the form of phone calls and emails and easily turn into distractions. Sticking to your premeditated daily and weekly plans will help you on track.
Commitment & ownership
Achieving goals requires discomfort and focusing time and energy on the most important tasks. Because it isn't easy, it requires commitment, which can also be thought of as a personal promise.
The 4 keys to commitment are a strong desire, keystone actions, count the costs, and act on commitments (not feelings).
Having peer support creates a greater likelihood of achievement. The author suggests meeting with a team of 2-4 on a weekly basis to give updates and encourage each other.
Creating routines comprised of actions that move you towards your goals is an important part of success.
Taking ownership over your goals and your life is a necessity. There is no room for a victim mentality. Although you can't control all of your circumstances, you can control your mindset and attitude.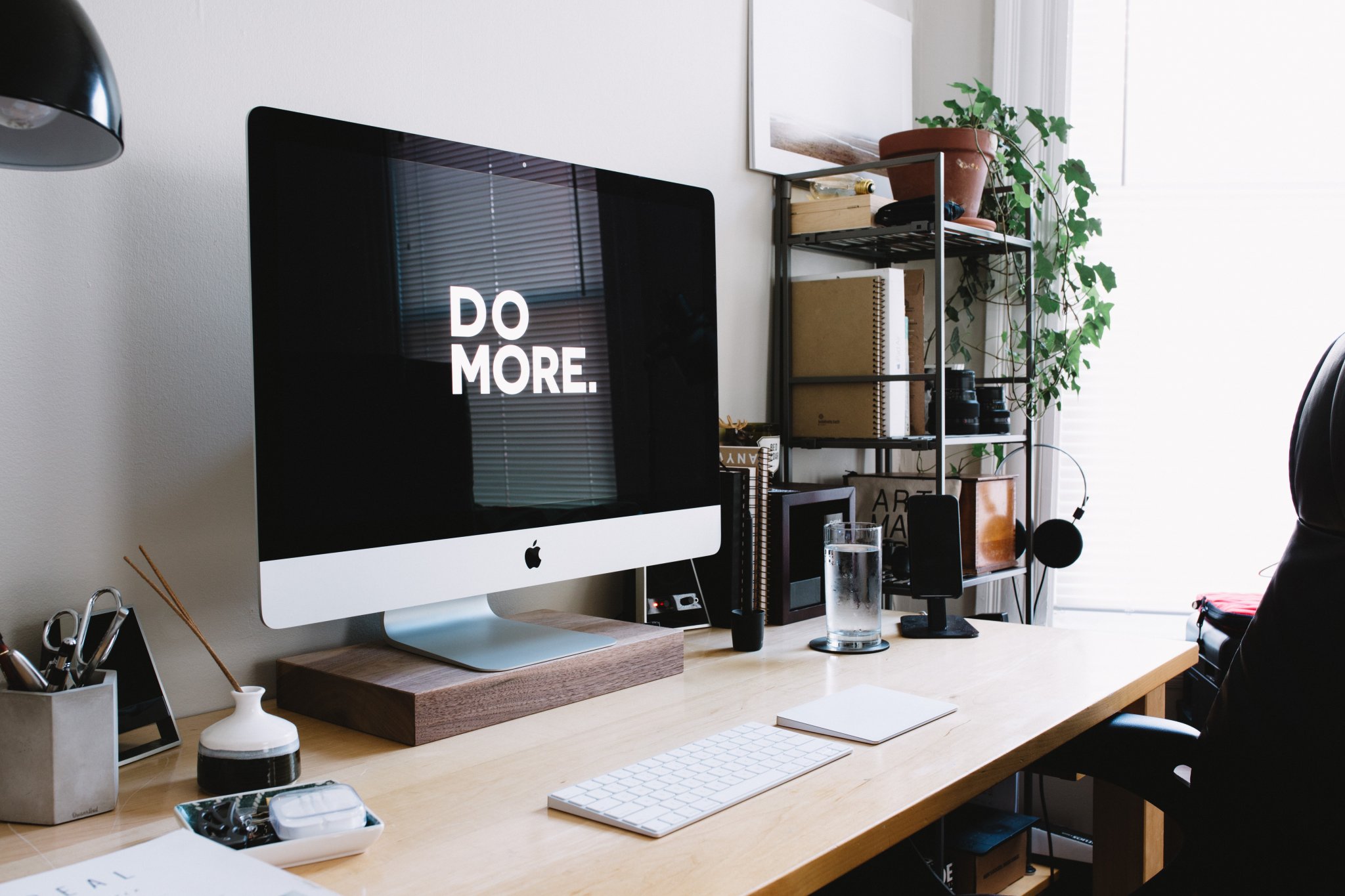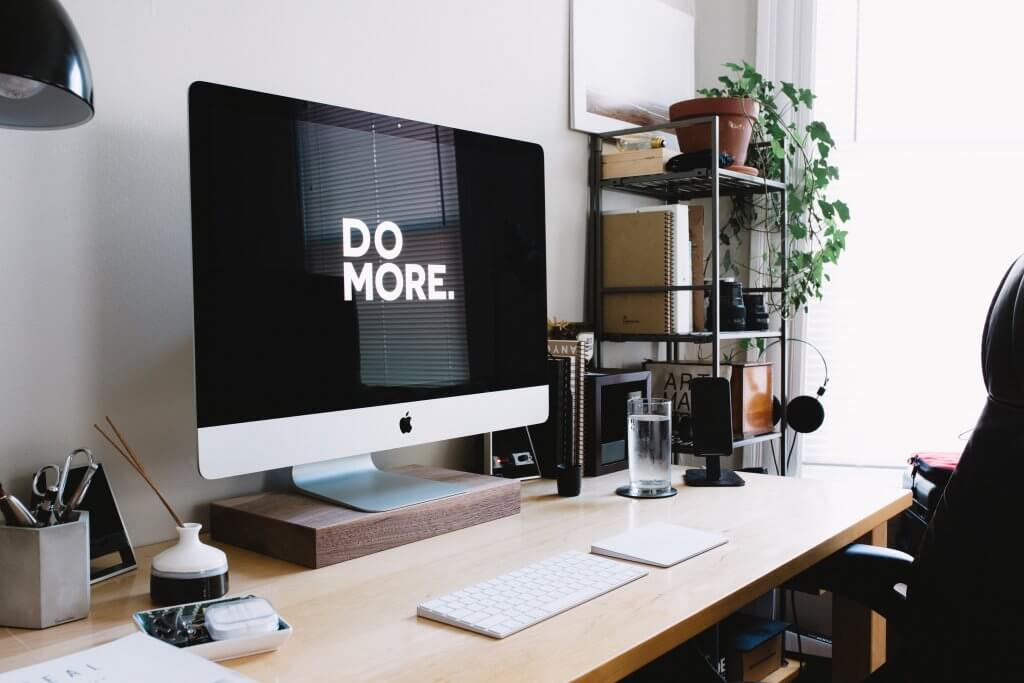 Takeaways
The 12 Week Year has a lot of work applications to it, so if you have a full-time job or are an entrepreneur there are lots of insights to be gained in how you set goals for your work.
There are also team applications which would be helpful for people who work in a team environment.
As a stay at home mom who works from home (mostly), not all of these sections would apply. However, the main ideas for how to approach goal setting can work for personal goals as well as work goals.
My favorite aspects of The 12 Week Year are:
actionable steps
more focused
can start anytime
allows for recalibration
Actionable steps
In thinking through my goals for this winter, I felt far less stressed. Limiting my time frame to 12 weeks made goal setting easier and my actionable steps more clear.
It forced me to break down some of my bigger goals into smaller pieces and to think more granularly, which helped create a more specific action plan.
More focused
When I thought about the coming season, it was easier for me to pick a focal point. Other years when I have planned annually, I was overwhelmed trying to create goals for every area of my life as I tried to imagine all the ways I wanted to grow in the upcoming twelve months.
When I limited my plans to a season, I felt more free to focus on one main area and didn't feel the same pressure to set so many varied goals at one time.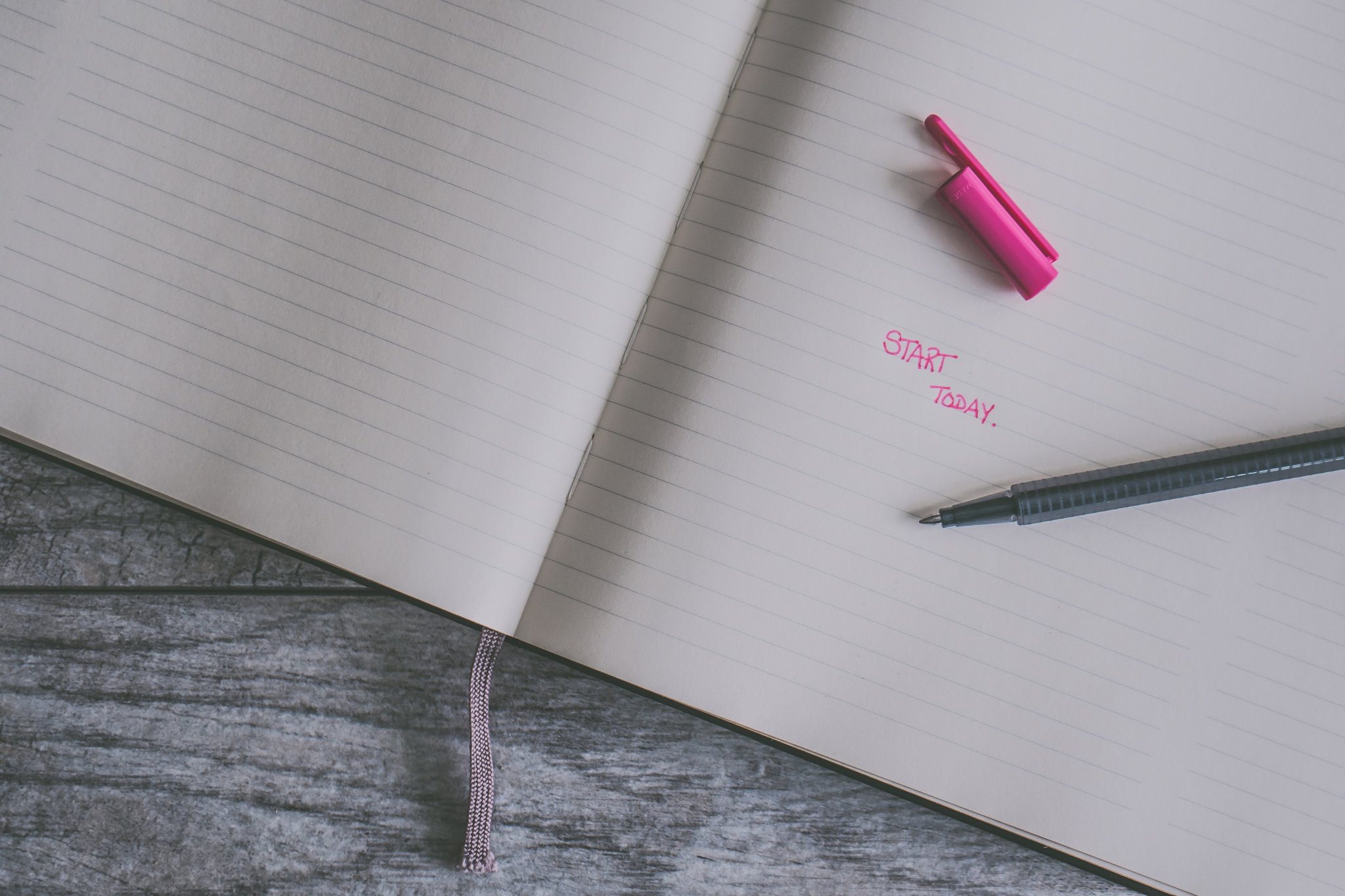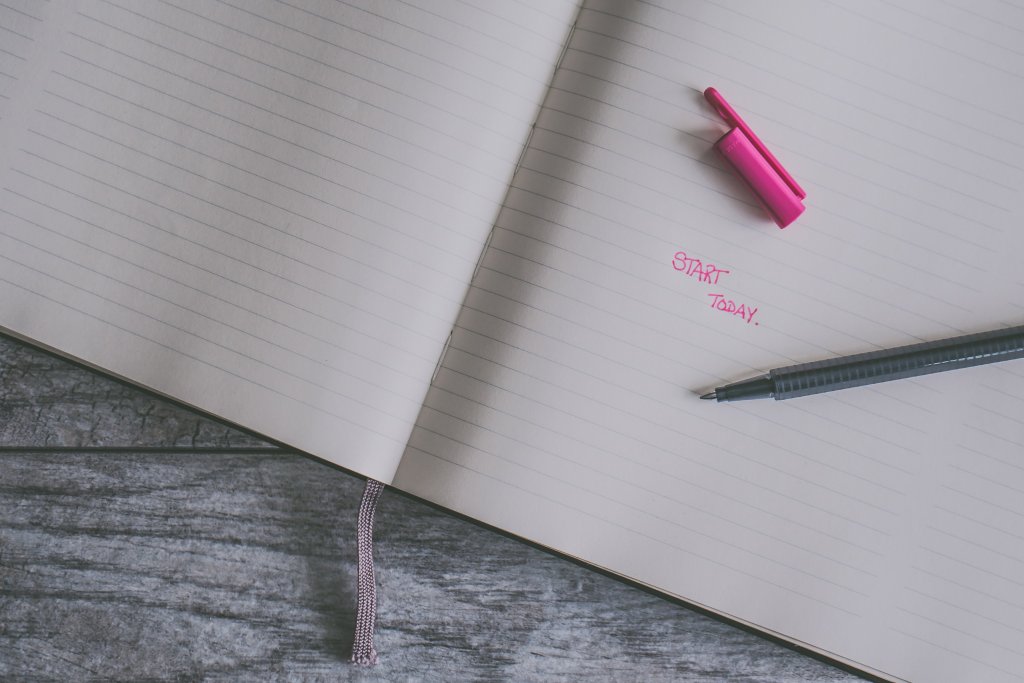 Start anytime
One thing I love about this approach is that you can start at any time. I personally decided to make it seasonal because I like the idea of changing my goals along with the weather.
Maybe that sounds strange, but with having little kids who pay a lot of attention to the weather and the seasons, I've noticed I now do the same.
When you set yearly goals and get to mid-February and already feel so off track, it can feel so defeating. However, when you reframe your goal setting period to 12 weeks that can start whenever you want them to, you now have the freedom to begin your new plan tomorrow.
It's exciting to think that a fresh start is always available to you and you aren't confined by the calendar.
Allows for recalibration
My favorite part of The 12 Week Year approach is that honors the changing landscape of life. Last year when I set my goals in January I had no idea how my experiences, feelings, and ideas would change in the coming months.
I didn't have a blog on my goals list because it wasn't even something I had considered yet.
Shortening the time frame for goal setting allows you to set the best goals seasonally as you can more easily adapt your plans as they shift. You may try new things that you love or that you hate and those experiences have an impact on your goals going forward.
My experience
I took what I learned from The 12 Week Year , combined it with setting SMART goals and added my accountability plan to it for setting the best goals seasonally.
My theme has been CREATE and I've been working hard toward creating additional content and helpful resources.
I've even challenged myself to do some things that were really outside of my comfort zone (like Facebook live). While winter isn't over yet, I've found success in approaching goals this way.
I'm excited that Spring is just around the corner and I get to start thinking up new goals for next season!
A resource to help with your goals
To help you to set the best goals seasonally and learn how to implement them, I created the Simply Focused Workbook. The worksheets are designed to help you think through your values and goals, to create specific goals, and to break those goals down into actionable steps.
There are pages for picking a word of the year and for planning celebrations as you meet milestones towards your goals. Included are sheets on assessing habits and tracking them to help you stay the course as you create new habits.
Studies have shown that you're 42% more likely to achieve your goals when you write them down and these worksheets will help you to think through and plan out your goals for the year.
Start today setting goals that will change your life!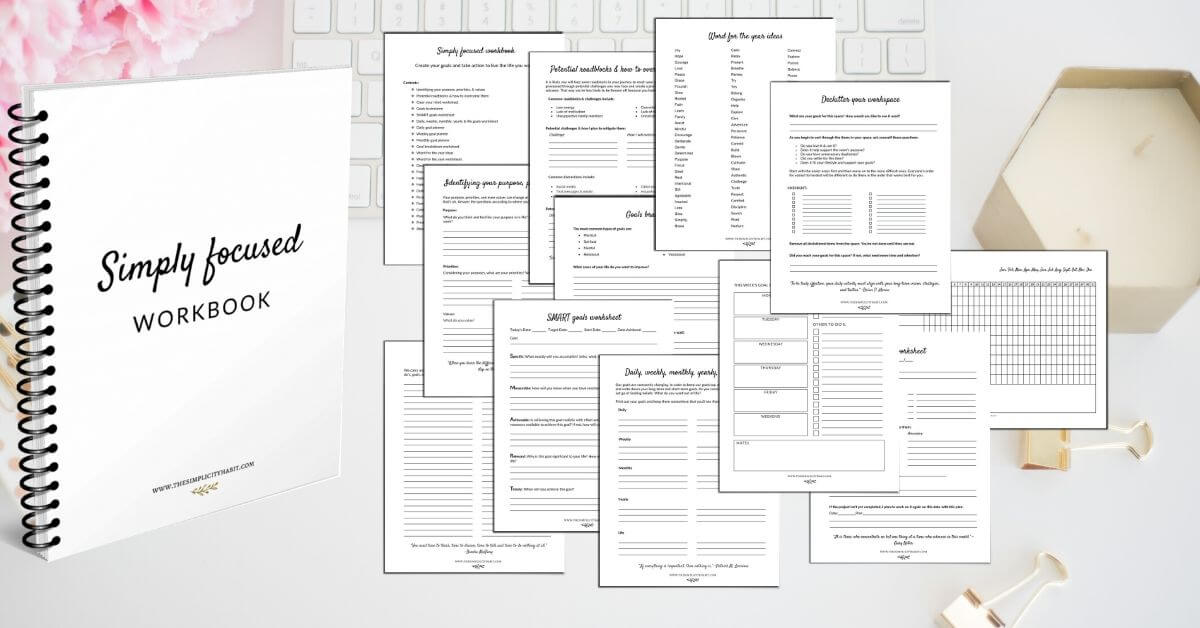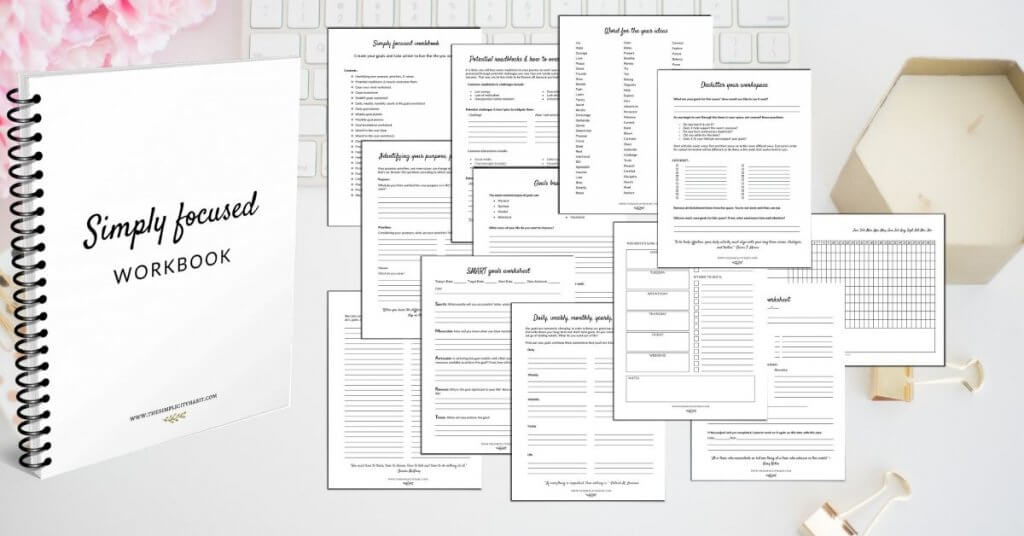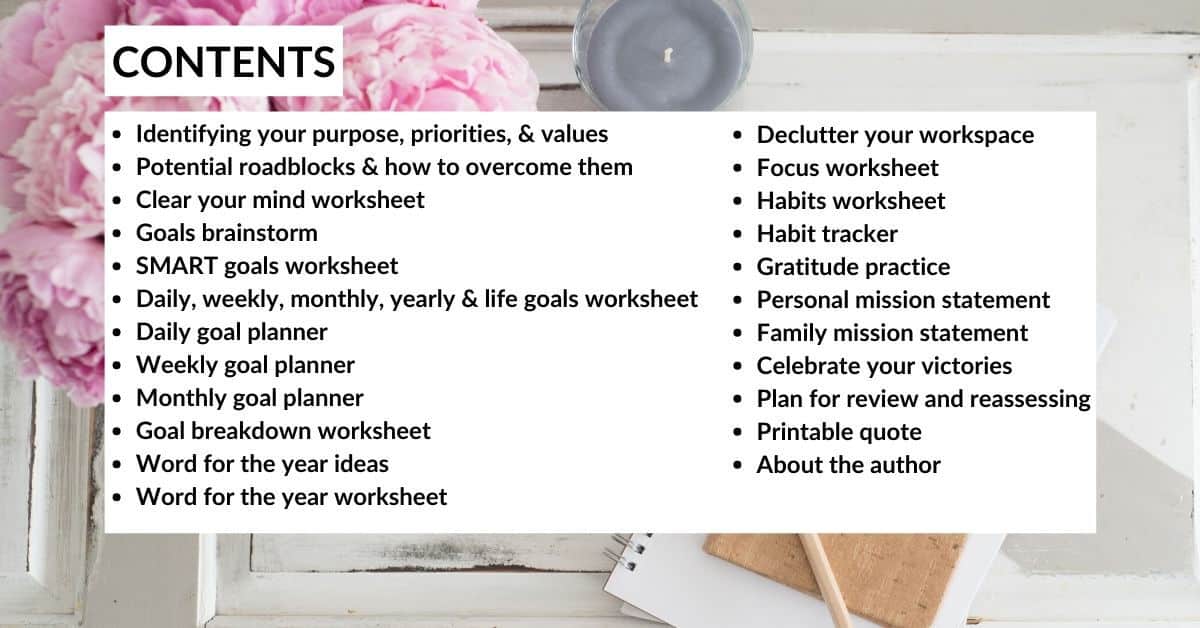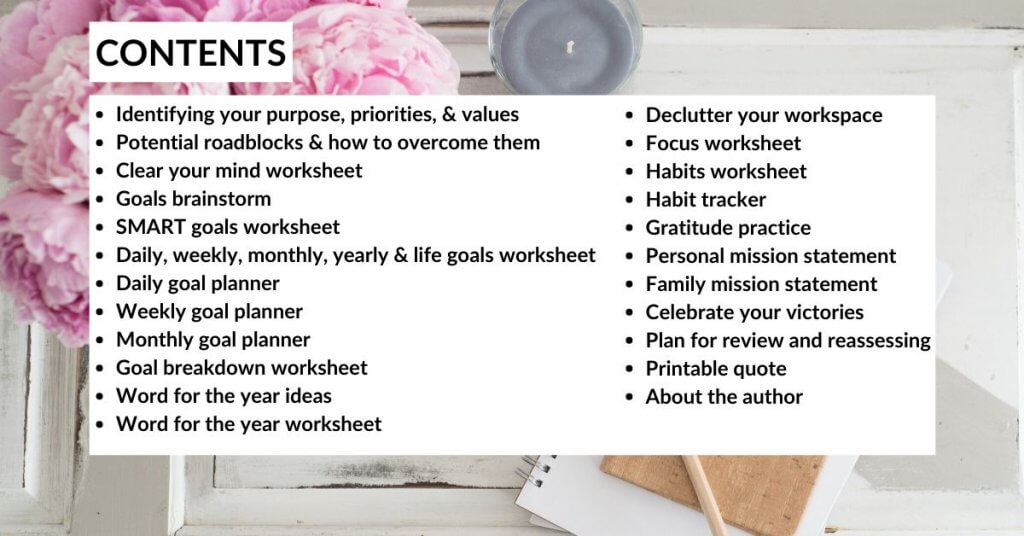 For further details on the Simply Focused Workbook and to order click HERE.
Have you read The 12 Week Year? If so, what did you think of it? Please feel free to share in the comments section. If you haven't checked it out yet what is one aspect of the approach that you think would be helpful?
Want to keep up to date on the latest Simplicity Habit information? Sign up below and also receive the SMART goals worksheet!