Inside: There are popular organizing myths that we're going to dispel today. No, you don't have to do these things to have an organized home.
I'm a bit of a rebel when it comes to decluttering and organizing. I've learned many helpful tips from others along my journey, but I've also seen how popular tips don't work for everyone.
If you've been trying to do some of these things in an effort to achieve the organized home of your dreams, I'm here to tell you that you don't have to. While these popular organizing tips may work well for some homes, they don't work for all homes.
If you've found yourself frustrated trying to make some of these organizing tips work in your home, you're not alone. Let's reveal these organizing myths and instead find sustainable solutions that will work in your home.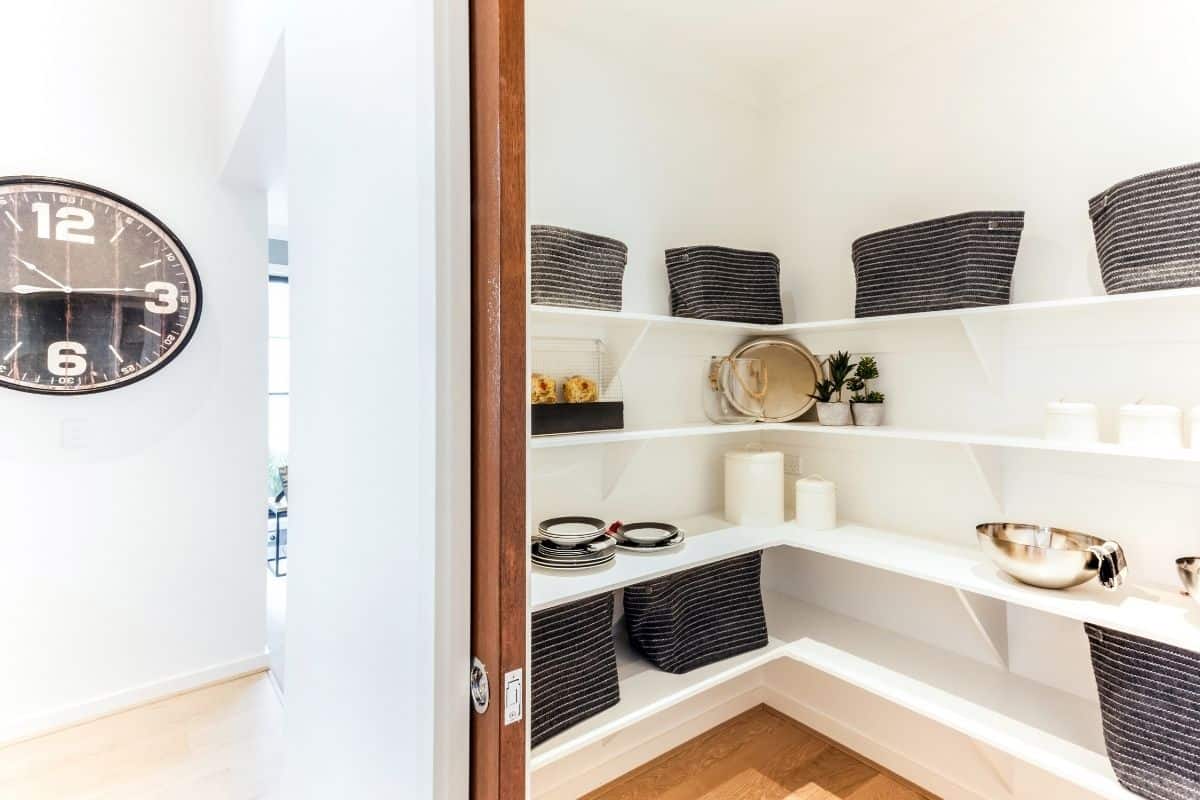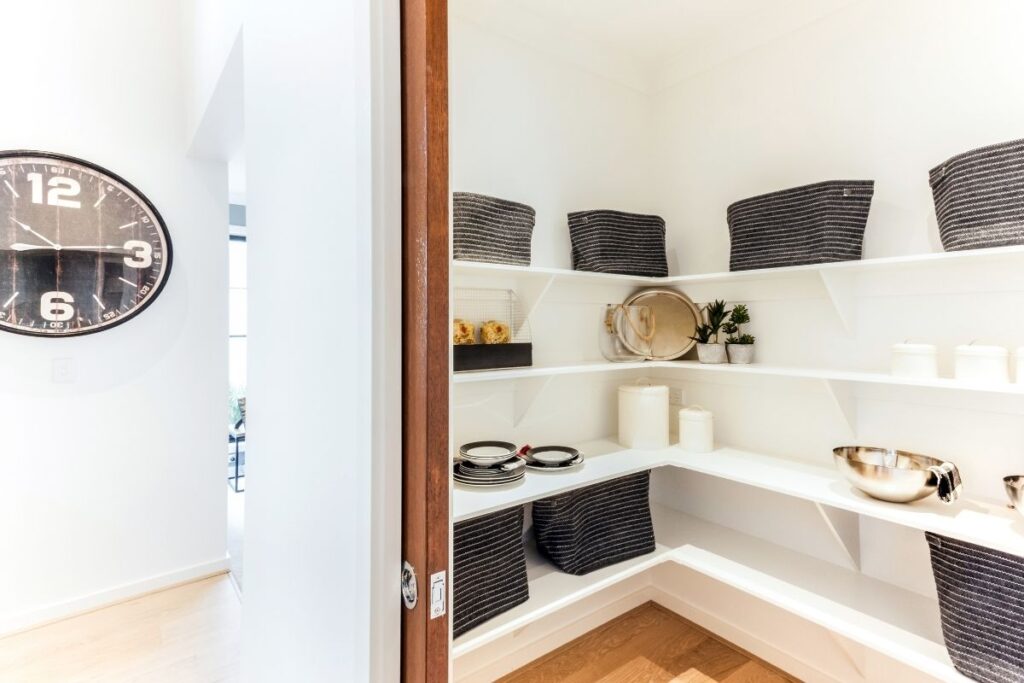 6 Organizing Myths
When it comes to decluttering and organizing, not all advice will work for every person or every home. I've written previously about the decluttering advice that I don't follow and for this post, I'll focus on organizing advice that I don't follow.
Here are six organizing myths that you can also choose to ignore in your home.
1. To Get Organized, Start by Organizing
I know this sounds very logical, but I haven't found it to be true. To get your home organized, do not start by organizing the things you have.
Instead, begin by decluttering and focus your initial time and energy there.
The truth is that most people do not have an organizational problem, but rather a too much stuff problem. When you're trying to organize too many things it is nearly impossible to keep everything neat and functional.
When you take the time to thoroughly declutter first, it makes the organizing piece much simpler. It's easy to see what you own and access the things that are important to you after you've removed the excess.
2. You Need to Buy a Bunch of Containers
There is a real temptation to start the organization process with a trip to your local Target or Container Store. They do a great job marketing pretty baskets and bins that make organizing look so appealing.
And while I understand the desire to make a space look beautiful, it's not always necessary to buy new containers. Often, after decluttering, you'll find that you need a lot fewer organizing tools to store your things.
In the process, you may also discover that you already had baskets or bins that you can repurpose. If you're organizing on a budget, it's important to focus on creative ways you can be frugal as well as finding practical storage solutions that will meet your needs.
Assess what you have on hand first. See if you already have containers that will work or try some upcycle options like reusing empty glass jars or creating drawer dividers with empty boxes. You don't have to spend much (if anything) to organize your space.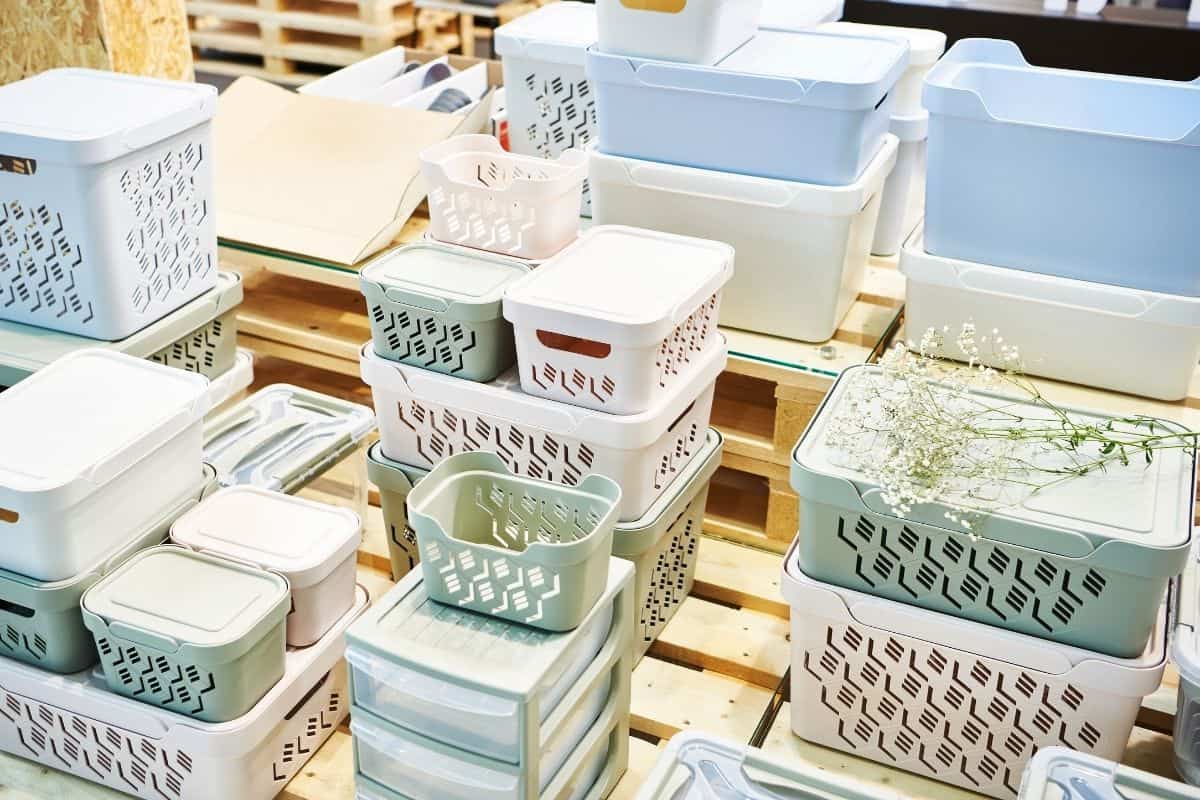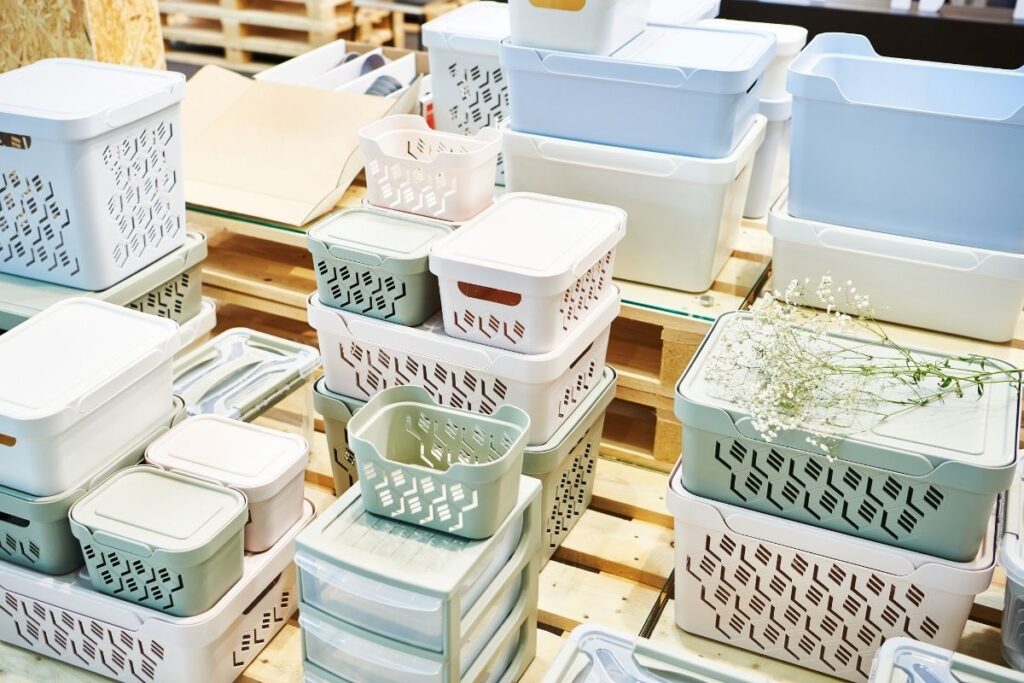 3. You Should Follow a Specific System
What works for one home may not work for another. Just as every home is different, so is the way people think and make sense of things.
Trying to follow a generic system can set people up for failure. If that system doesn't make sense with how you think or simply isn't something you'll maintain then it is not a good fit for you.
Don't overcomplicate the process. Look for simple and sustainable storage solutions that will work for you and your home.
4. You Should Decant (Most) Everything in Your Pantry
I've noticed that in recent years, decanting has become increasingly popular, particularly for pantry items. There are beautifully curated images of a huge variety of items in pretty clear uniform containers.
And I get it. Aesthetically it looks really nice. However, here are the follow-up questions I want to ask after seeing those images.
Do you actually maintain it? How much extra time does it take you? Where do you put the rest of the package that did not fit into the container? Is it harder to keep track of what you do (or don't) have on hand with having the container in one area and the overflow elsewhere? Does decanting simplify anything for you or does it just look nice?
When it comes down to it if I have to choose between something looking beautiful or something being practical, I will opt for practical every single time.
I don't want to spend extra time decanting all of my spices and pantry staples. That isn't to say that it doesn't work for some people, but if you've tried it and it didn't work for you, that's ok.
You don't have to decant all the things to still have an organized space. And, it may actually be simpler not to.
There are some instances where you may want to decant to keep pests out of your food supply. I get that. Also, packaging has become more flimsy in recent years and can be cumbersome, so I get that too.
If you want to decant, ease into it and pick just a few select items to start with before investing in a large supply of containers. Make sure that it's something you'll stick with before trying to redo your entire pantry at once.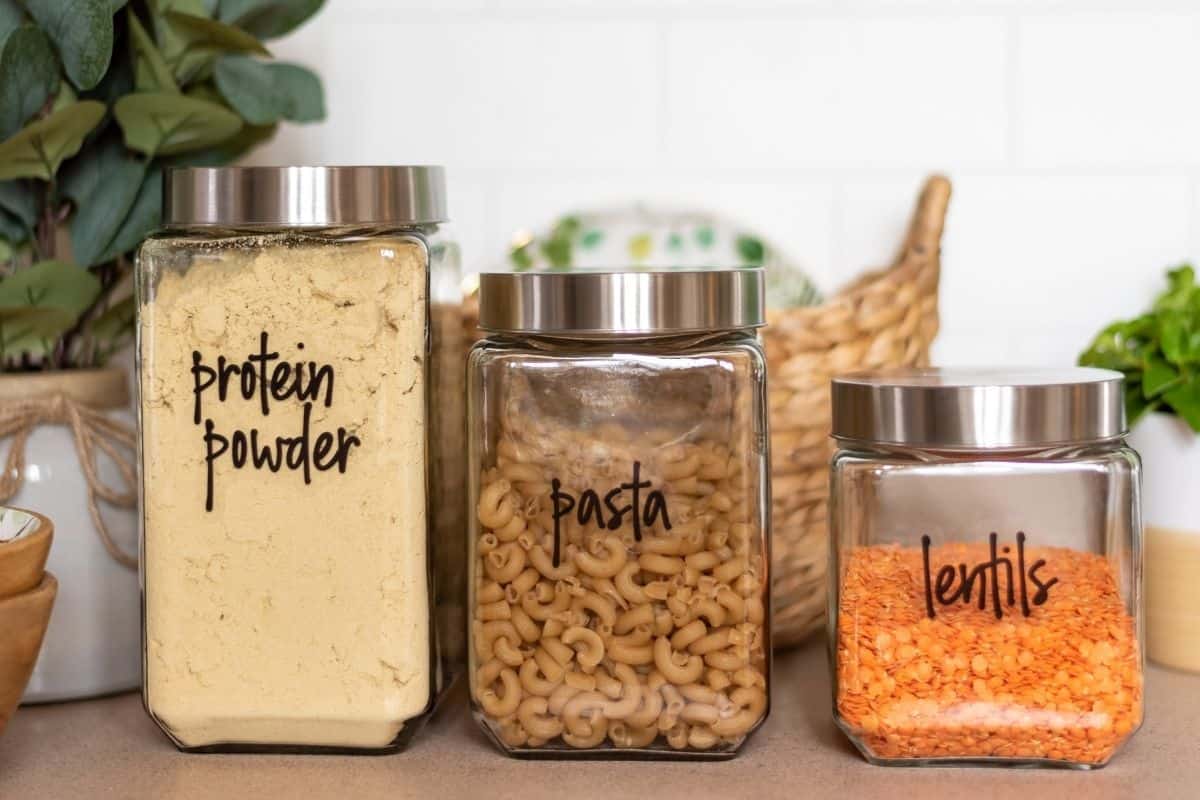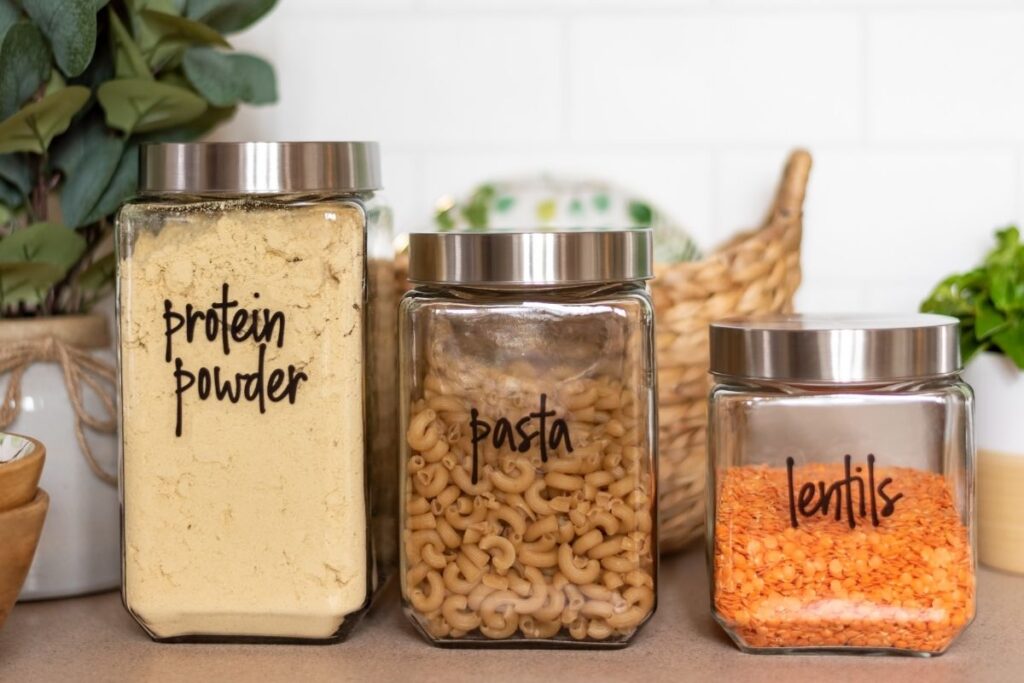 5. You Should Label Everything
When watching an organizing video on youtube or a blog post on organizing, I've found that their last step is often labeling all the things. That may be the containers they decanted their things into or baskets that they used for various items.
While some selective labeling can be helpful on certain types of containers (you do want to know what ingredients are what), it usually isn't necessary to put it on everything. According to my husband, this makes a house look like a preschool classroom (he feels the same about a very popular brand of home decor that stamps what is it on it…i.e. MUG).
For me, excessive labeling creates visual clutter. I don't want to see labels all over my home. Some of this is a personal preference so consider what will work best for you before you get too carried away with your Cricut. You really don't have to use it in every area of your home in order to be organized.
6. Your Home Should Look Pinterest Perfect
We've all seen the beautifully staged homes in magazines, on Pinterest, on Instagram, and on HGTV. The version they present of what it looks like to be organized can set up big expectations for our own homes.
However, it's important to realize how unrealistic many of these images are. A lot of work goes into creating them. It isn't like someone shows up unannounced and starts taking pictures of their meticulously organized space.
I'm certain that for Getting Organized they go to the grocery store and buy specific items in every color of the rainbow just to make those fridges and pantries look perfect. Most people do not shop (or eat) that way nor would their home look like the reveal on any given day.
Let go of the idea that your home should look like the overly curated ones you see online.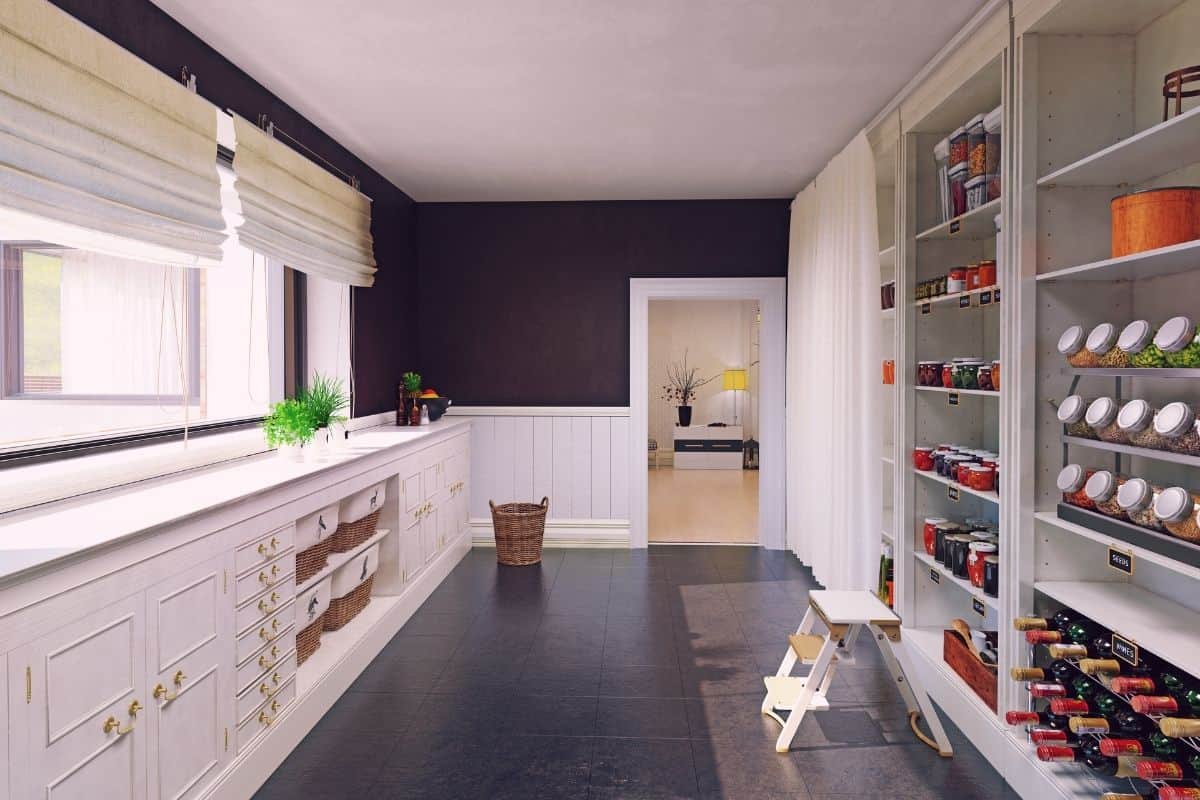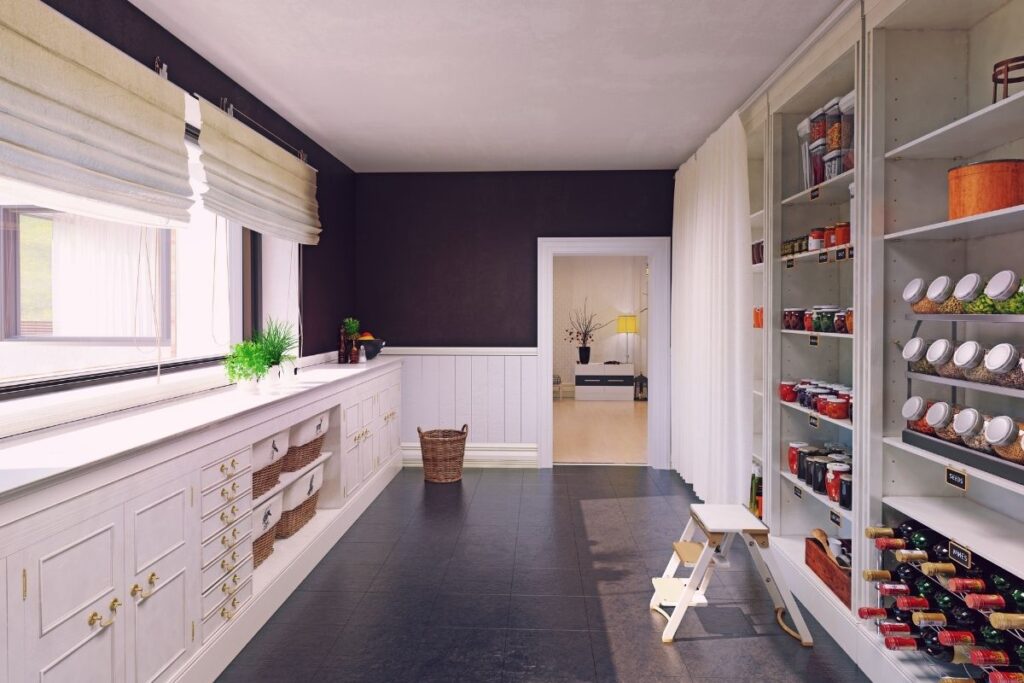 Organizing Strategies to Use in Your Home
So now that we've gone over the organizing myths and what you don't need to do in your home, what should you do? Use these tips to help create a space that works for you.
Thoroughly declutter first
I said this in myth #1, but it is worth mentioning again. I know how tempting it can be to start with pretty containers and organize all the things that you have, but it would be a lot more challenging to create a sustainable system that way.
In order to have an organized home, it's better to focus first on decluttering the things you don't need or want. When you have fewer items to manage and keep up with, it makes it easier to organize as well as maintain.
Focus on your personality & your home
Just because you hear that a certain way of organizing is popular, it doesn't mean you have to do that in your home. What matters more is that you organize in a way that makes sense to you and that it's a system you can keep up with in your home.
Consider not just your own preferences, but also consider other family members and how your house functions. No one wants to waste time and money setting up an organizational system that isn't a fit for you. Simpler is better than an overly complex or high maintenance process.
Adjust your expectations
Your home doesn't need to look like the cover of a magazine. There is beauty in imperfect simplicity and a home that is actually lived in.
Your version of decluttered and organized doesn't have to look like anyone else's. Don't compare your home with the ones you see online.
Your containers don't have to all match. You don't need to buy all the things to achieve a picture-perfect look in your home.
Those after pictures you see on shows are temporary. That's an unrealistic and unattainable end goal for almost everyone.
The best version of organized is one that works for you.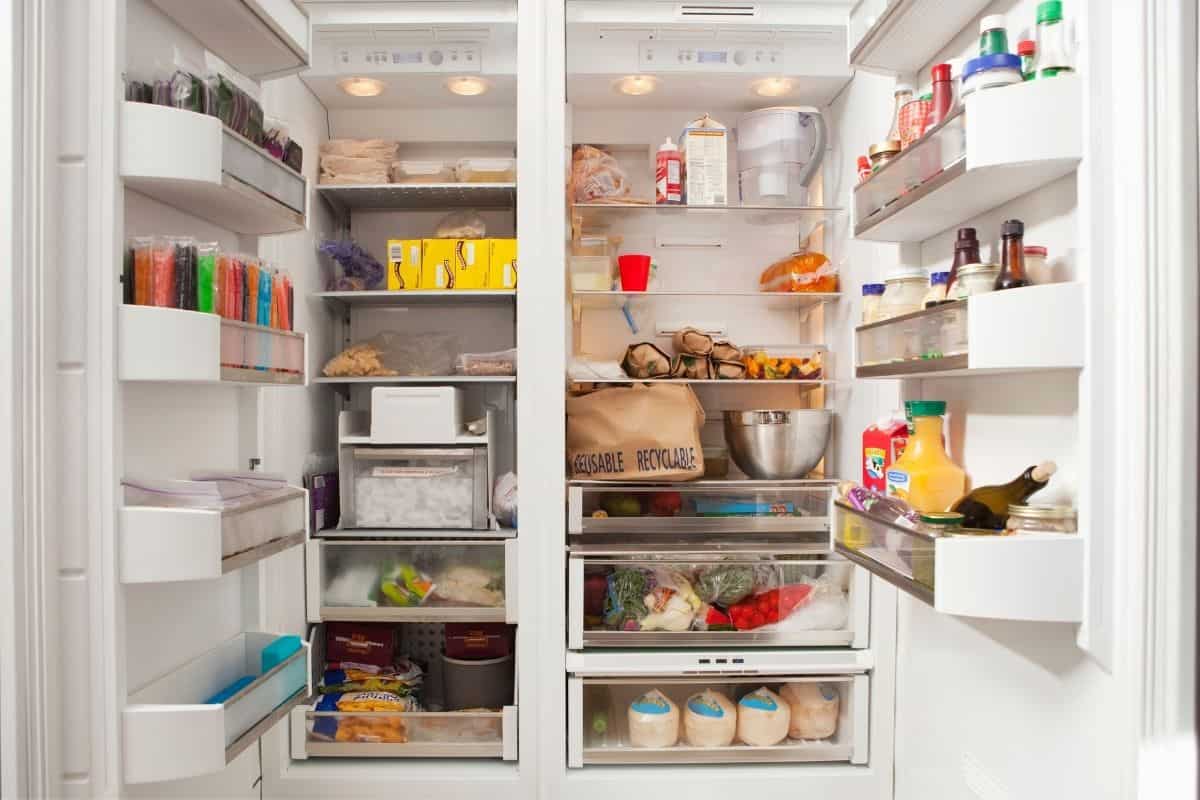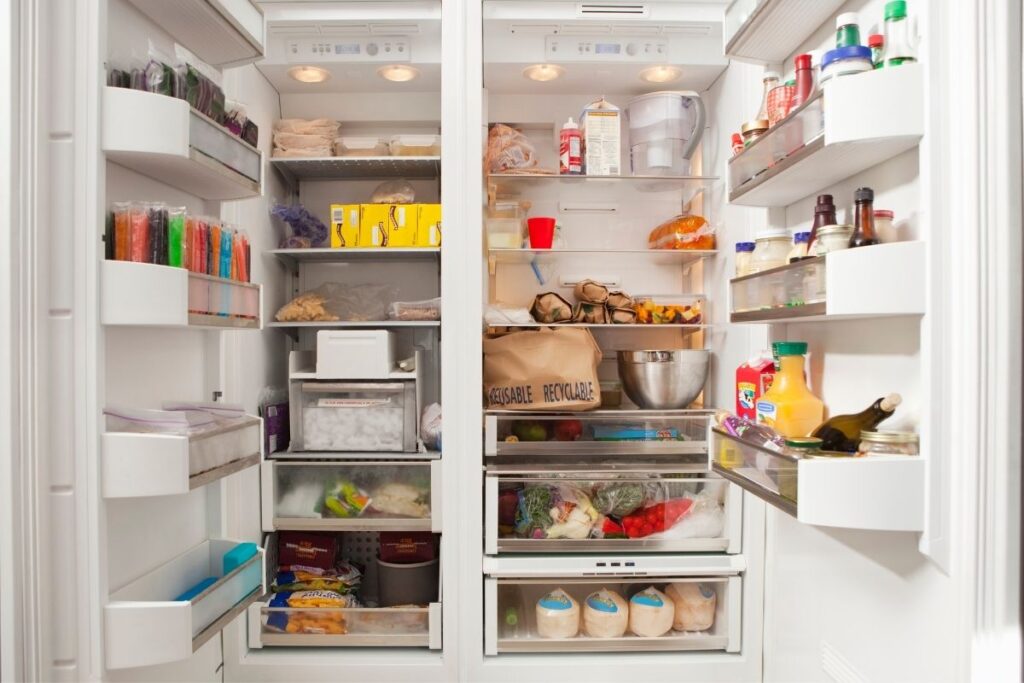 Which of the organizing myths resonated most with you? Share it in the comments section.
Now that we've dispelled some popular organizing myths, I hope that it's helped to free you from feeling like you need to do organize in a certain way. There is no need to follow trends. Simply create a space that works for you!
Sign up on the form below to get weekly decluttering tips and inspiration sent straight to your inbox. You'll also get the free 5 Areas to Declutter in 10 Minutes Checklist to help you get started decluttering today.